6 Cat Cafes in KL and Selangor
This one's for the cat lovers. A cat cafe can be a funny concept to try in Malaysia, where stray cats can be found near most mamaks. Why then, would people pay to spend time with cats? Well, it's a good solution for people who love cats but don't have the right environment (apartments that don't allow pets, for instance) or capabilities to care for a cat themselves. Whether it's because of finances, or just an erratic work-life schedule, visiting a place or home with cats is the next best thing. If you relate, here's a list of cat cafes in KL and Selangor to visit when not having a cat becomes too much to bear.
Purradise Cat Cafe, TTDI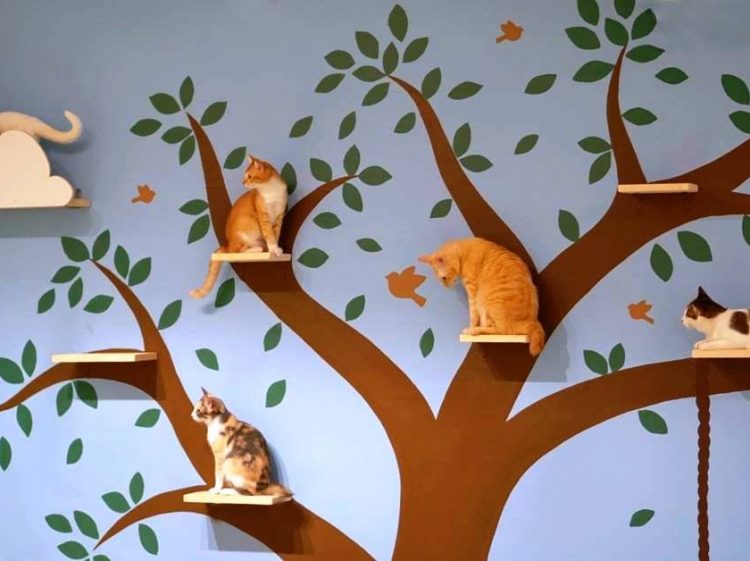 Purradise Cat Cafe TTDI is home to more than 20 cats who enjoy a very comfortable life there. They are fed a mix made of high quality raw chicken meat and other vitamins that's prepared in-house, and their healthy and happy dispositions prove it. The space is bright and airy, with wall shelves for the cats to hop onto, and a large windowsill for warmer naps. The fee is RM18 per person for the first hour (which includes one drink), and RM4 for every 15 minutes thereafter. If you spend additional RM12 minimum for food or drinks, you'll enjoy an extra 30 minutes for free. See their menu here.
Address: Purradise Cat Cafe TTDI, No. 24, Level 1, Jalan Tun Mohd Fuad 2, 60000 Taman Tun Dr. Ismail, Kuala Lumpur
Hours: 2pm – 10pm on Tuesdays to Saturdays, 11am – 7pm on Sundays, closed on Mondays
Tel: +603 2389 0976
Website: www.purradise.my
Kopicat Cafe, SS15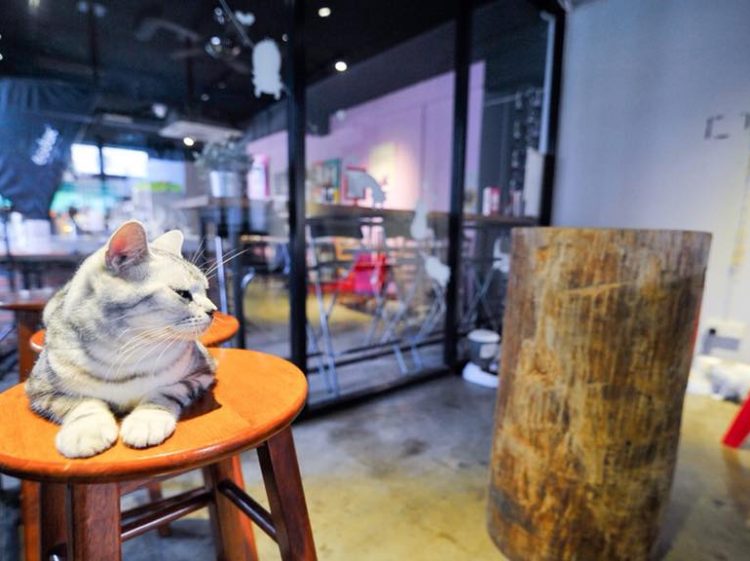 If you love coffee and cats then maybe it's time to check this cafe out. Smack in the middle of the buzzing SS15 food scene, opt to have a meal here and you'll be able to play with the cats for free. The good news is there is no time limit for playing with the kitties! According to reviews on their Facebook page, the feline residents are well looked after and happy.
Address: Kopicat Cafe, Lot 1.1, First Floor, Jalan SS15/8A, 47500 Subang Jaya, Selangor
Hours: 11am – 10pm from Sundays to Thursdays, 11am – 12am on Fridays and Saturdays
Tel: +603 5613 0078
Website: www.facebook.com/kopicatss15/
Good Meowning Cafe, Cheras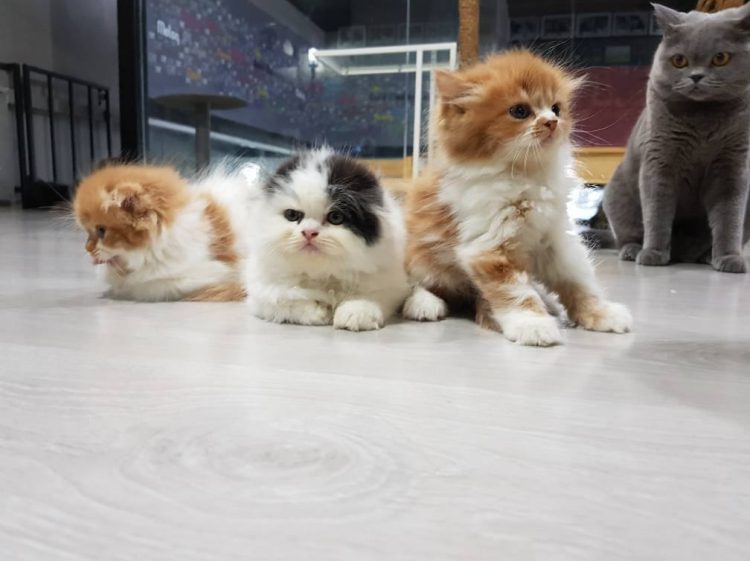 Feast your eyes on a few resident furballs of Good Meowning Cafe! These balls of fluff are known to be sweethearts who are friendly and sociable. The entrance fee is RM7 per person for every 30 minutes. The cafe is separated into two parts – an open air seating area for dining, and an enclosed recreational area where the cats are kept.
Address: Good Meowning Cafe, 1, Jalan Suasana 2/7a, Tun Hussein Onn, 43200 Batu 9 Cheras, Selangor
Hours: 10am – 10pm daily except Mondays when they are closed
Tel: +603 9082 2111
Website: www.facebook.com/goodmeowningcafe/
Si Tompok Cafe, Bangi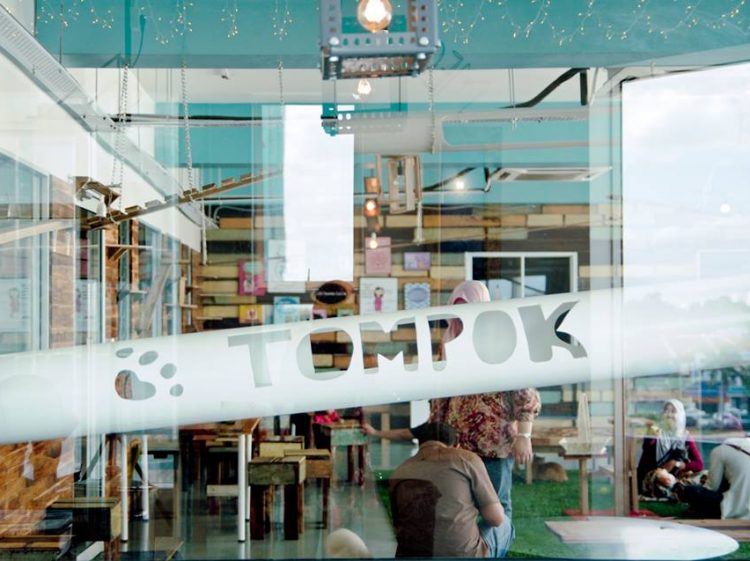 For the folks who live in or near Bangi, Si Tompok Cafe has some really good reviews on their Facebook page. Both the food and the cats seem to have made a good impression on previous visitors. Their set menu includes main dish options like a Creamy chicken carbonara, Chicken chop, Aglio olio, and Fish and chips, which come with a drink and a set play time in the cat studio. The price range of these sets are from RM20.90 to RM23.90. If you're just looking to enter the cat studio without having a meal, the charges are RM10 per adult and RM6 per child per hour.
Address: Si Tompok Cafe, No. 169A Jalan 8/1, Seksyen 8, 43650 Bangi, Selangor
Hours: 10.30am – 9.30pm from Sundays to Thursdays, 10.30am – 10.30pm on Fridays and Saturdays
Tel: +6017 924 4623
Website: www.facebook.com/sitompokcafe/
CatSignature Cafe and Studio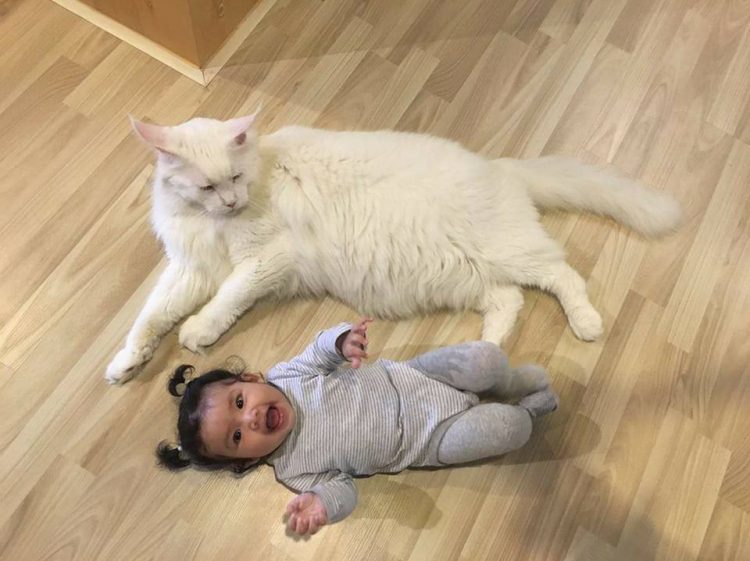 Another one in the Bangi neighbourhood, CatSignature Cafe and Studio serves meals downstairs, and features a cat studio on the first floor. It is home to a good variety of purebred furballs – Somali, Manx, Bengal, Sphynx, Scottish Fold, and Persian, to name a few. This particular resident pictured above is a fine, friendly Maine Coon who weighs 14kg. Food-wise, there are choices of rice and dishes, as well as desserts like ice cream. You can see the full photo menu here. Entrance fees to the cat studio are RM10 per adult and RM7 per child for 45 minutes.
Address: CatSignature Cafe and Studio, Jalan 8/36, Seksyen 8, 43650 Bandar Baru Bangi, Selangor
Hours: 11am – 11pm daily except Fridays when it's closed
Tel: +6019 262 4444
Website: www.facebook.com/CatSignature/
Superstar Pet Studio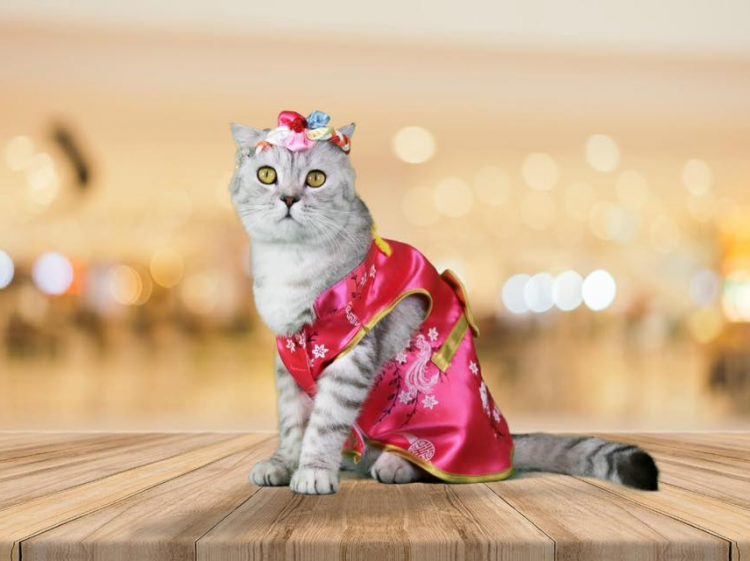 What started out as a photography studio for pets in Subang has now been turned into a full-fledged cat cafe in Shah Alam. There are Western food options, light snacks, and drinks, and the cafe also sells costumes and catnip for the felines. Superstar Pet Studio houses purebred cats like the Maine Coon, British Shorthair, and American Curl as a form of education to the various cat breeds that exist. If you cannot bear to part with a particular resident cat and vice versa, you might just be able to adopt or buy it. Just ask the friendly folks at the cafe.
Address: Superstar Pet Studio, VG/38 Block N, Jalan Plumbum V7/V, Pusat Komersial Seksyen 7, 40000 Shah Alam, Selangor
Hours: 11am – 11pm daily except Tuesdays when it's closed
Tel: +6017 299 7499
Website: www.facebook.com/superstarpetstudio/