Take a look at how dim sum is made at Din Tai Fung in KL
Din Tai Fung has made a name for itself as one of the best places for steamed dumplings. Starting in Taiwan as a retail shop selling cooking oil, it reinvented itself in 1972 to a restaurant serving up their signature Xiao Long Baos, or steamed dumplings. Having been awarded several honours, including a Michelin star to the Hong Kong branch, Din Tai Fung has expanded around the world to the shores of US, Australia, China, Indonesia, Thailand, Japan, Singapore, South Korea, Hong Kong and even Malaysia.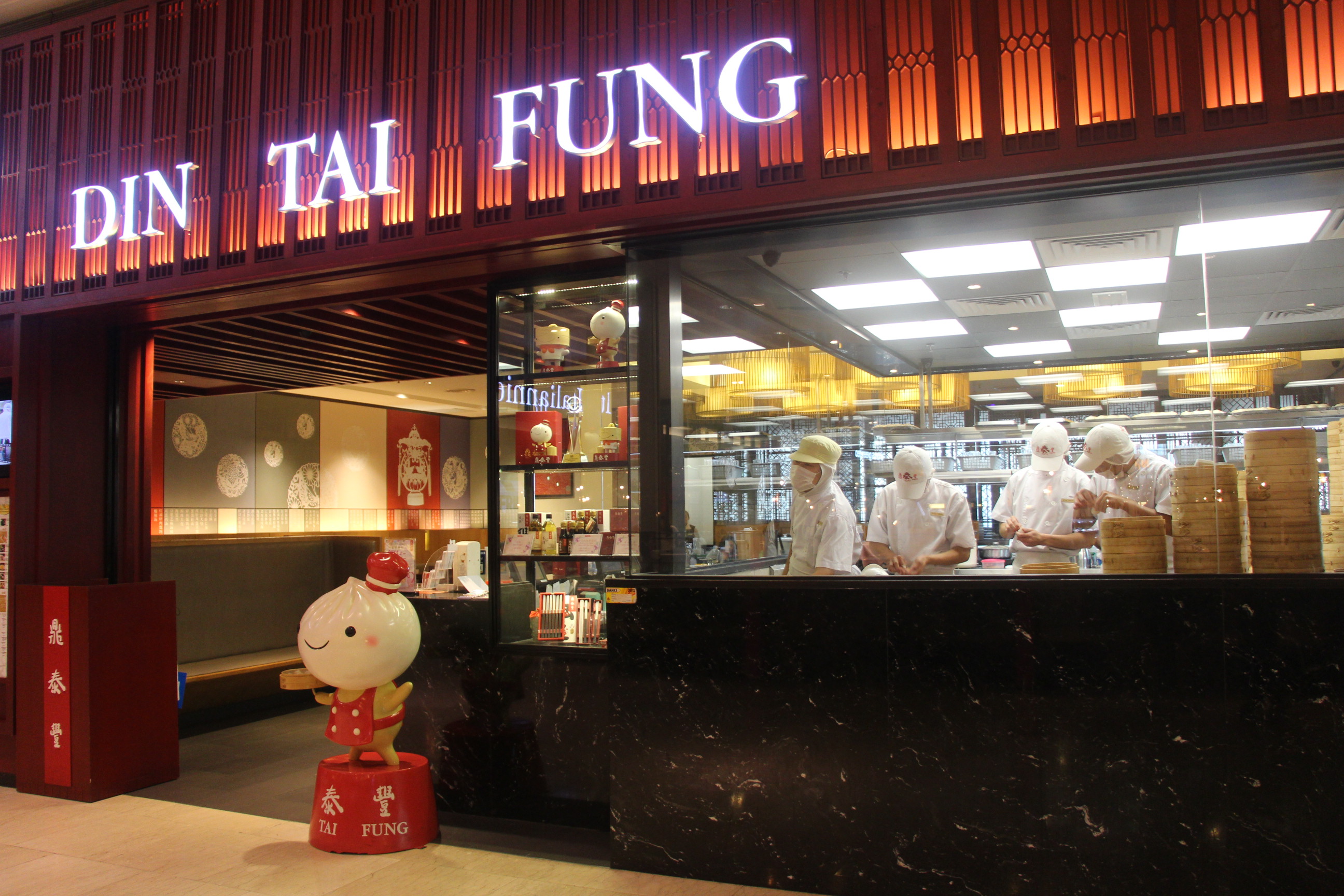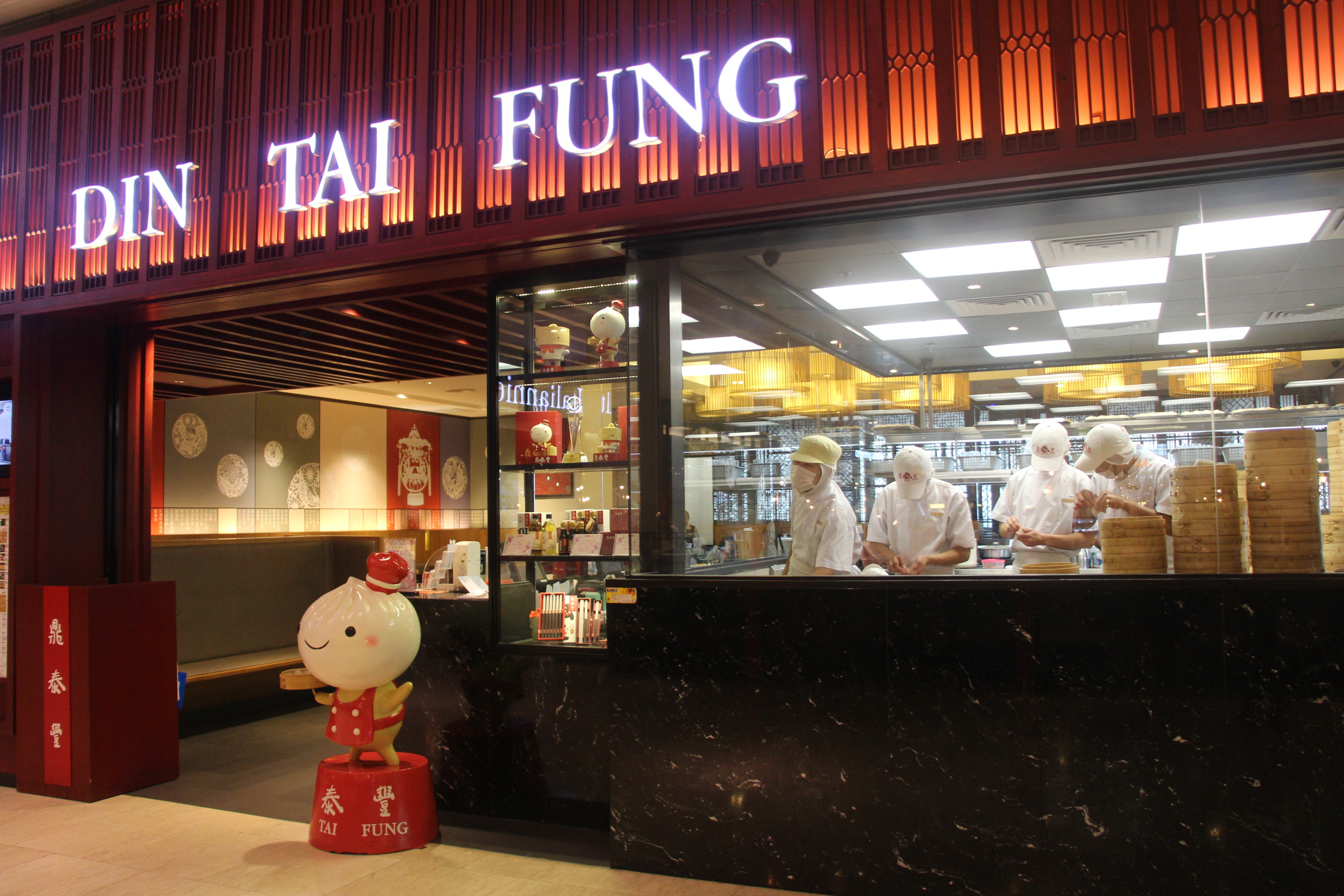 A fun thing to see when you're at Din Tai Fung is the chefs shaping the dumplings, or dim sum – all day. They make up to 10,000 dumplings per day on weekends! We decided to catch the Din Tai Fung chefs in action as they prepared the juicy dumplings by hand.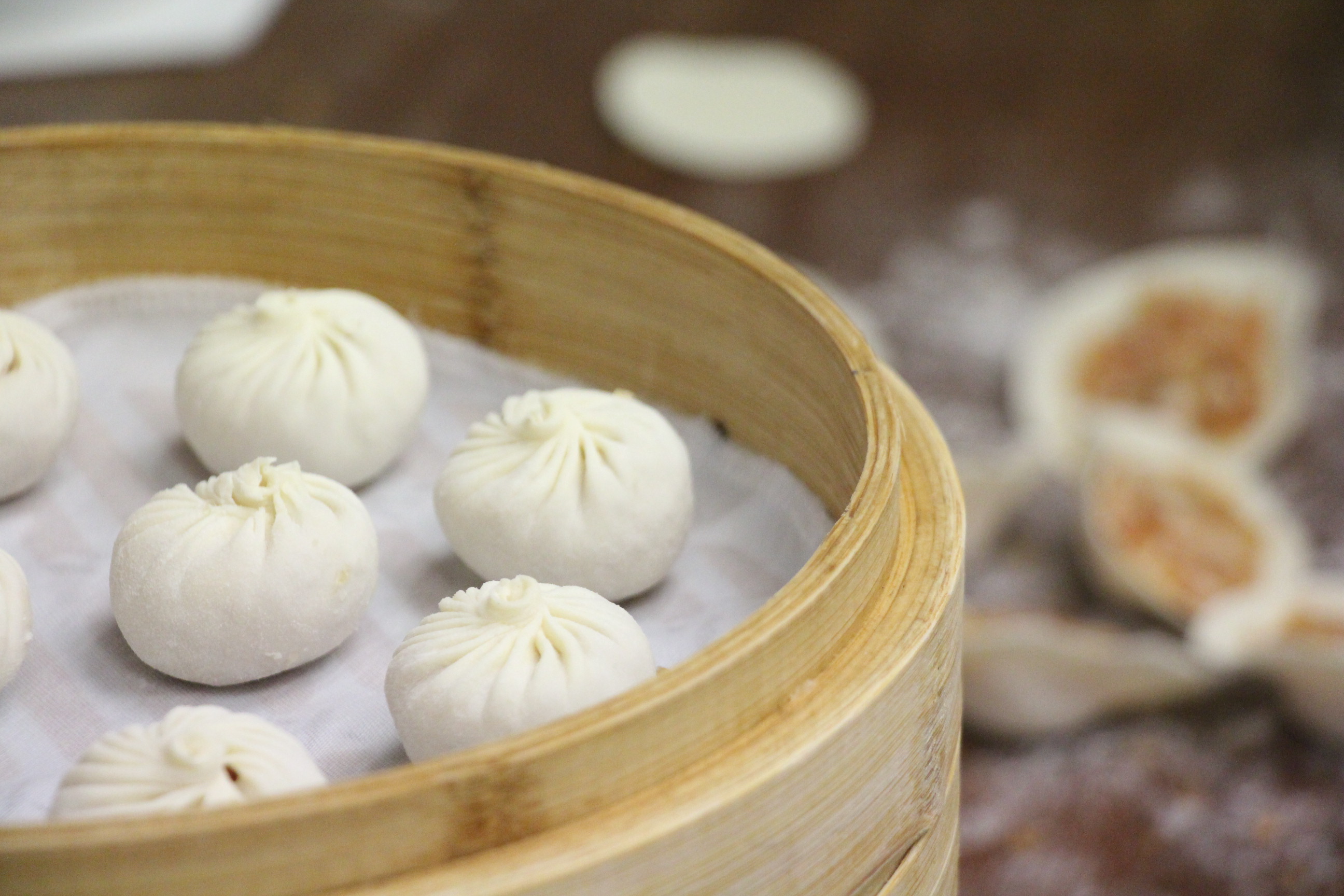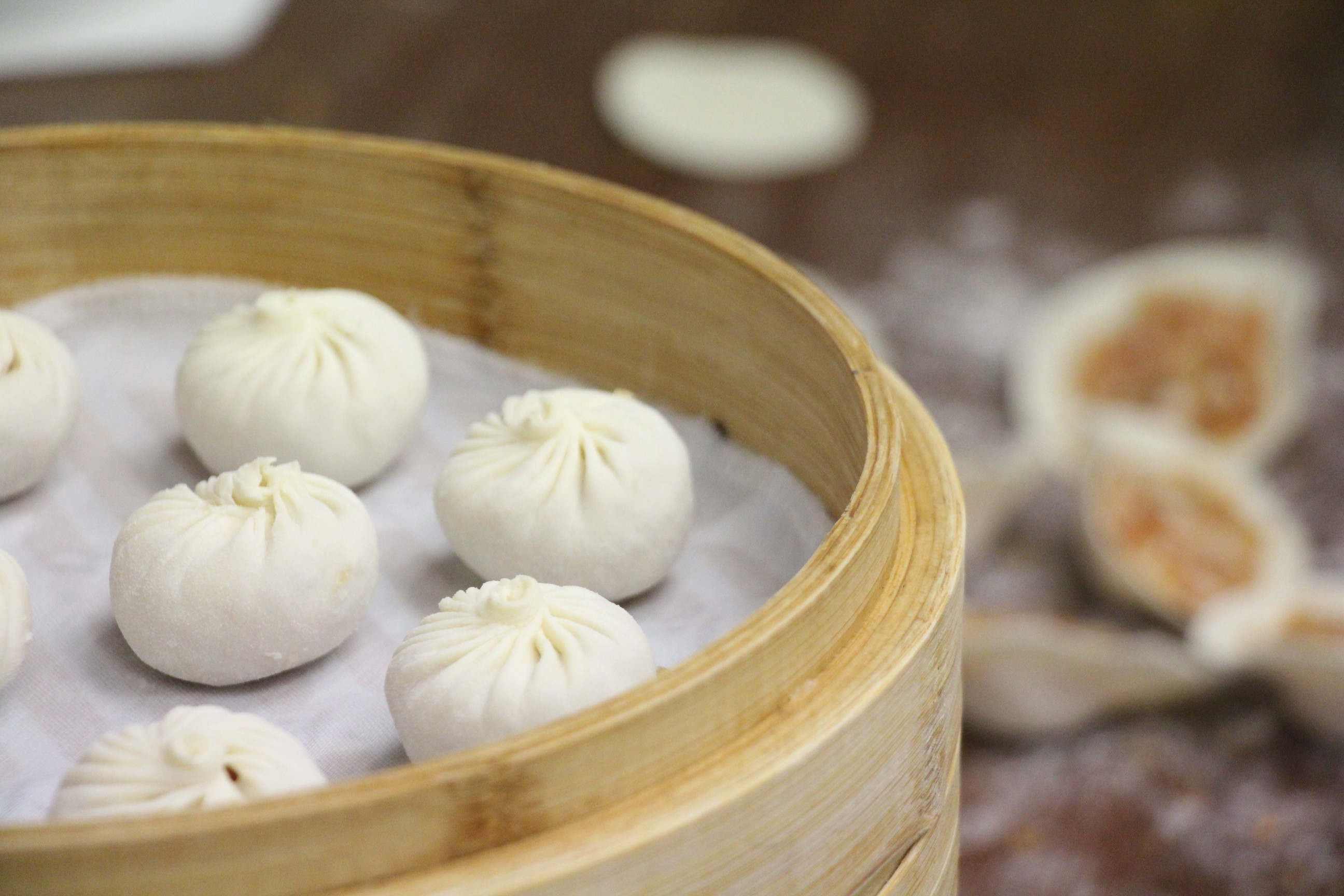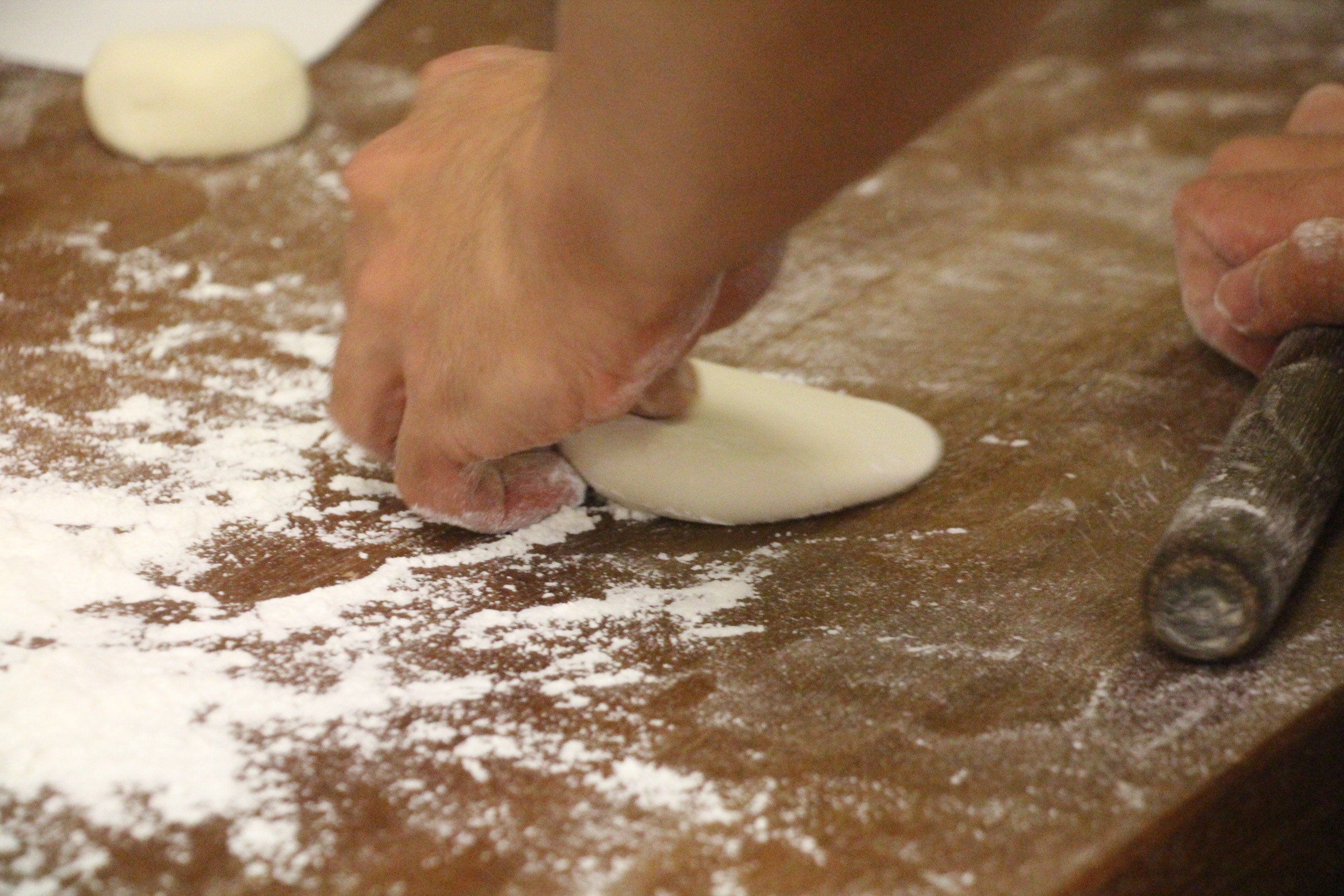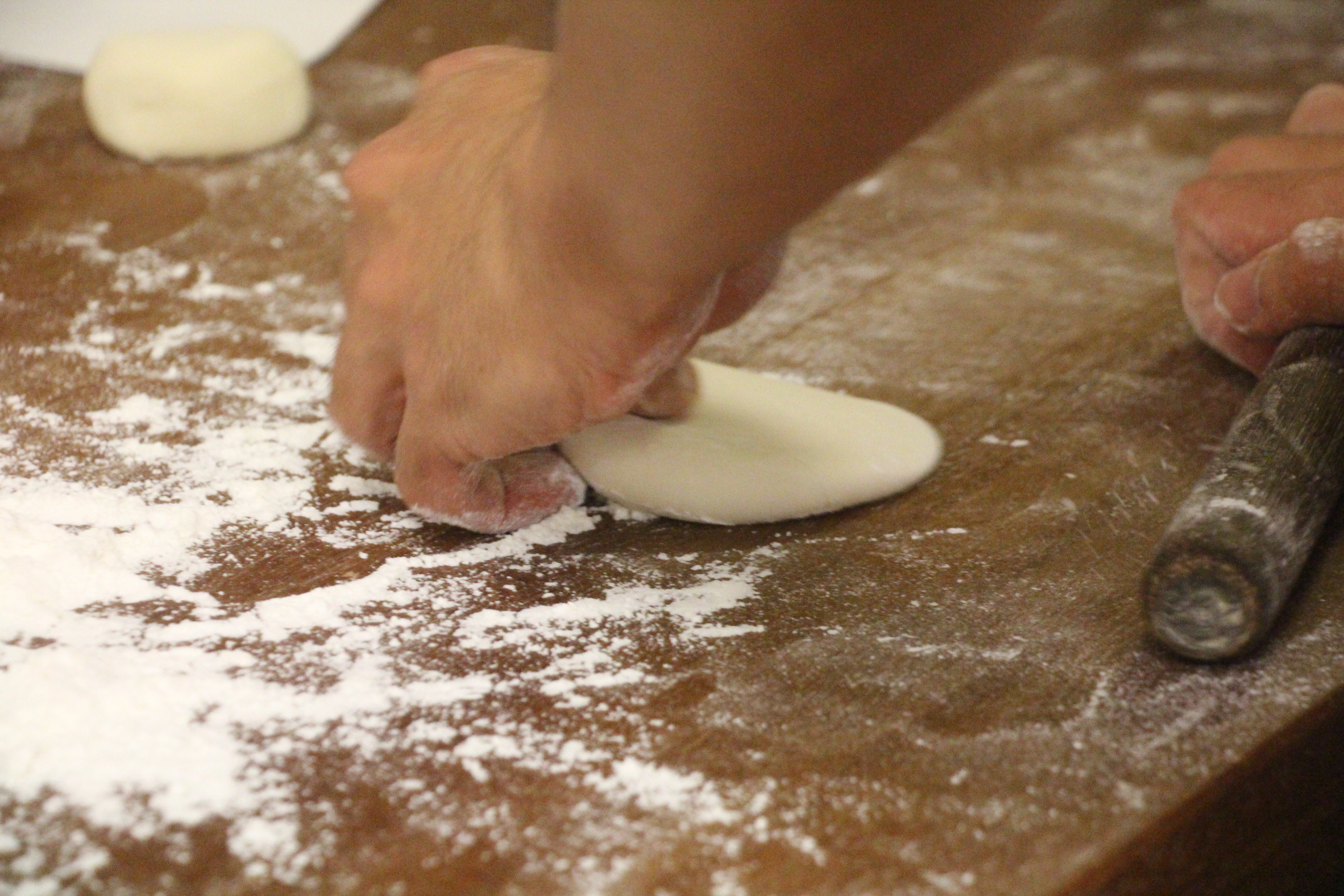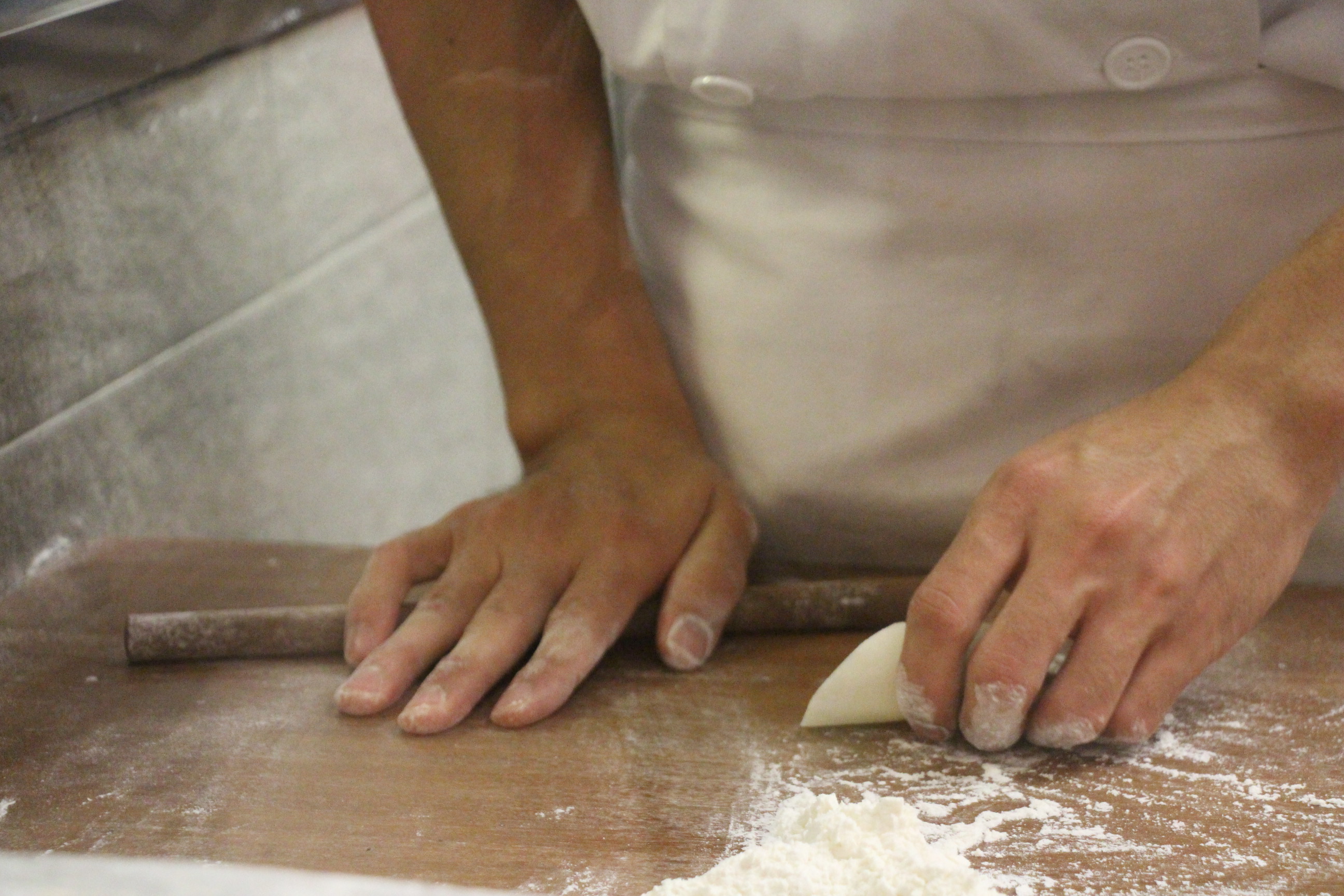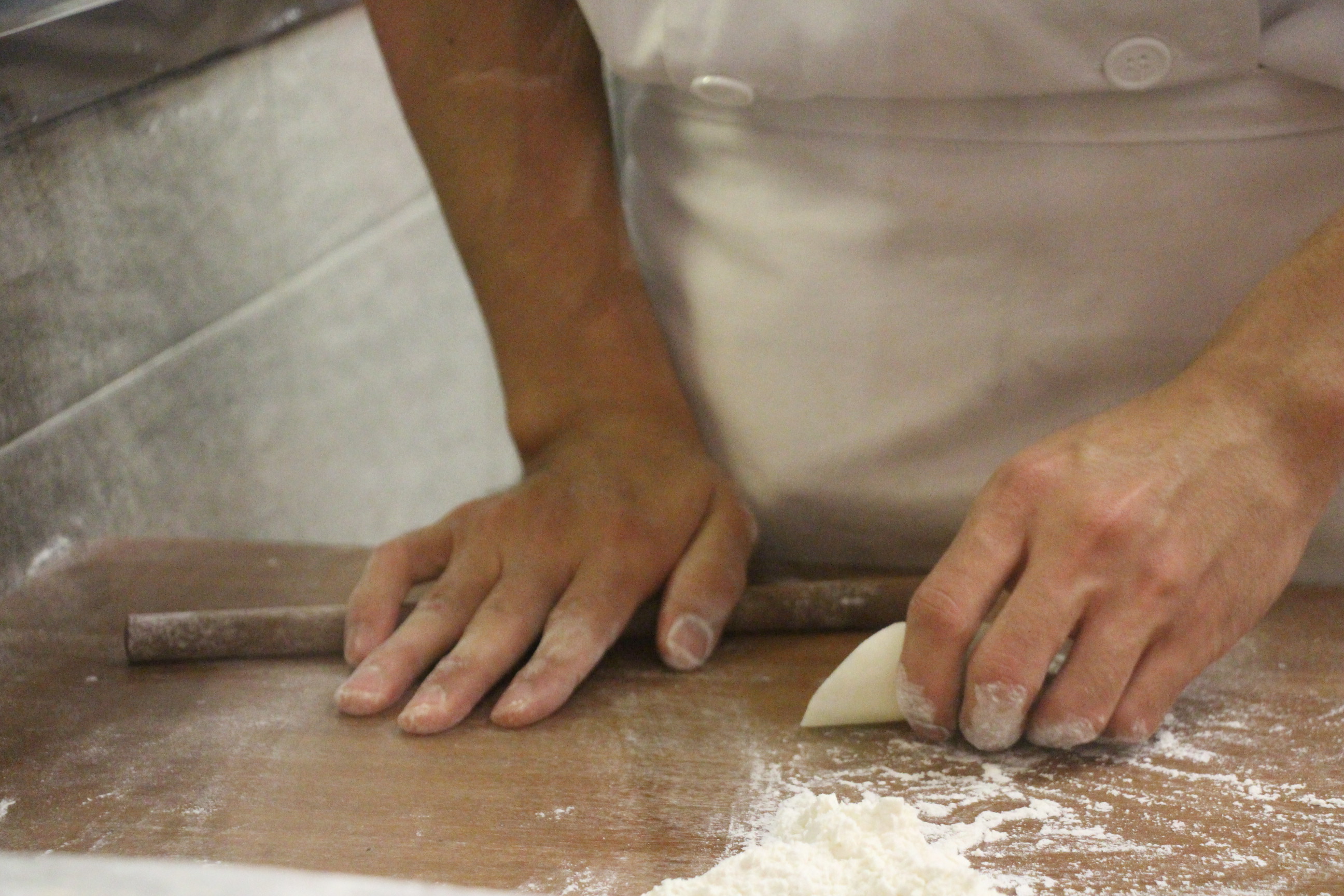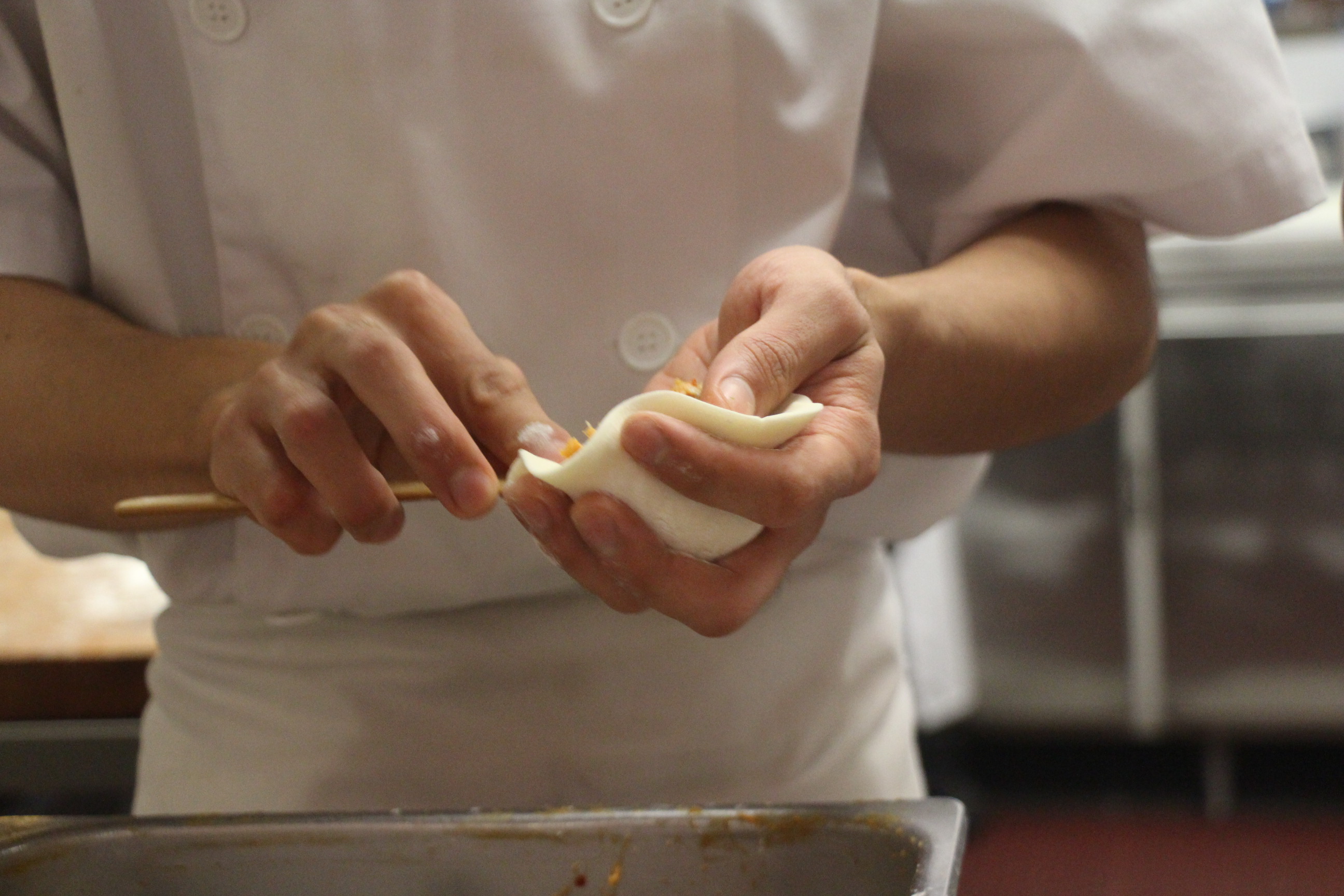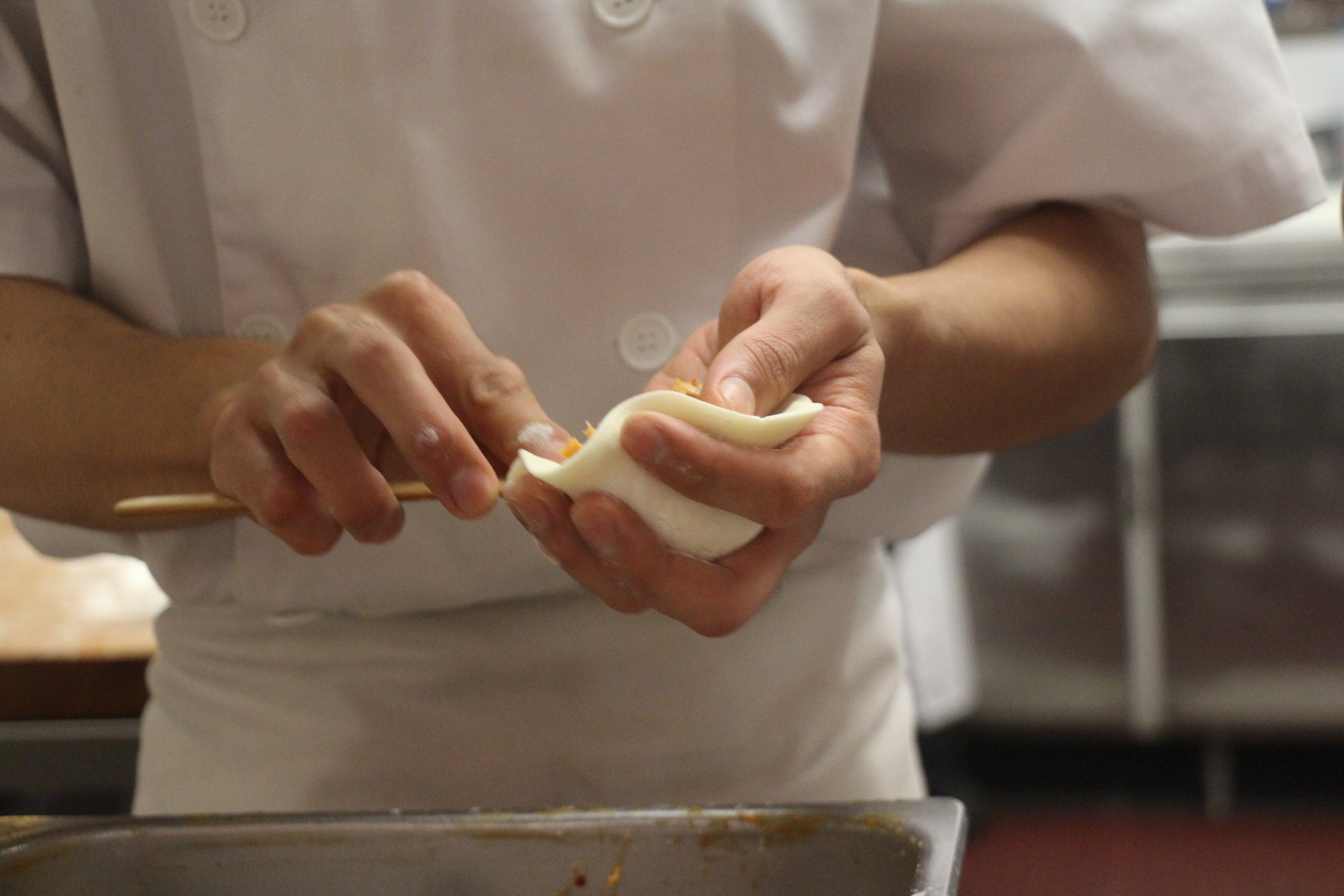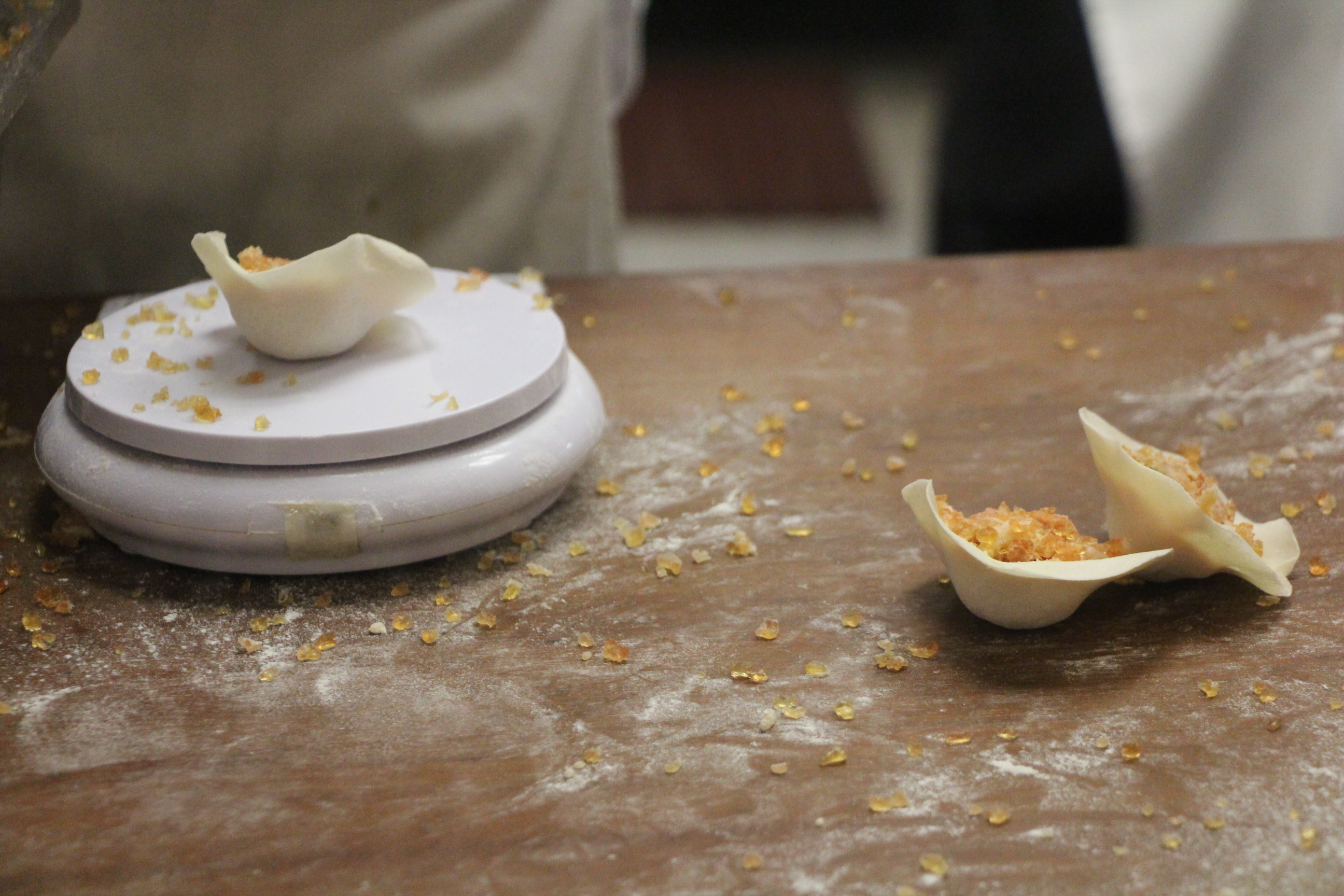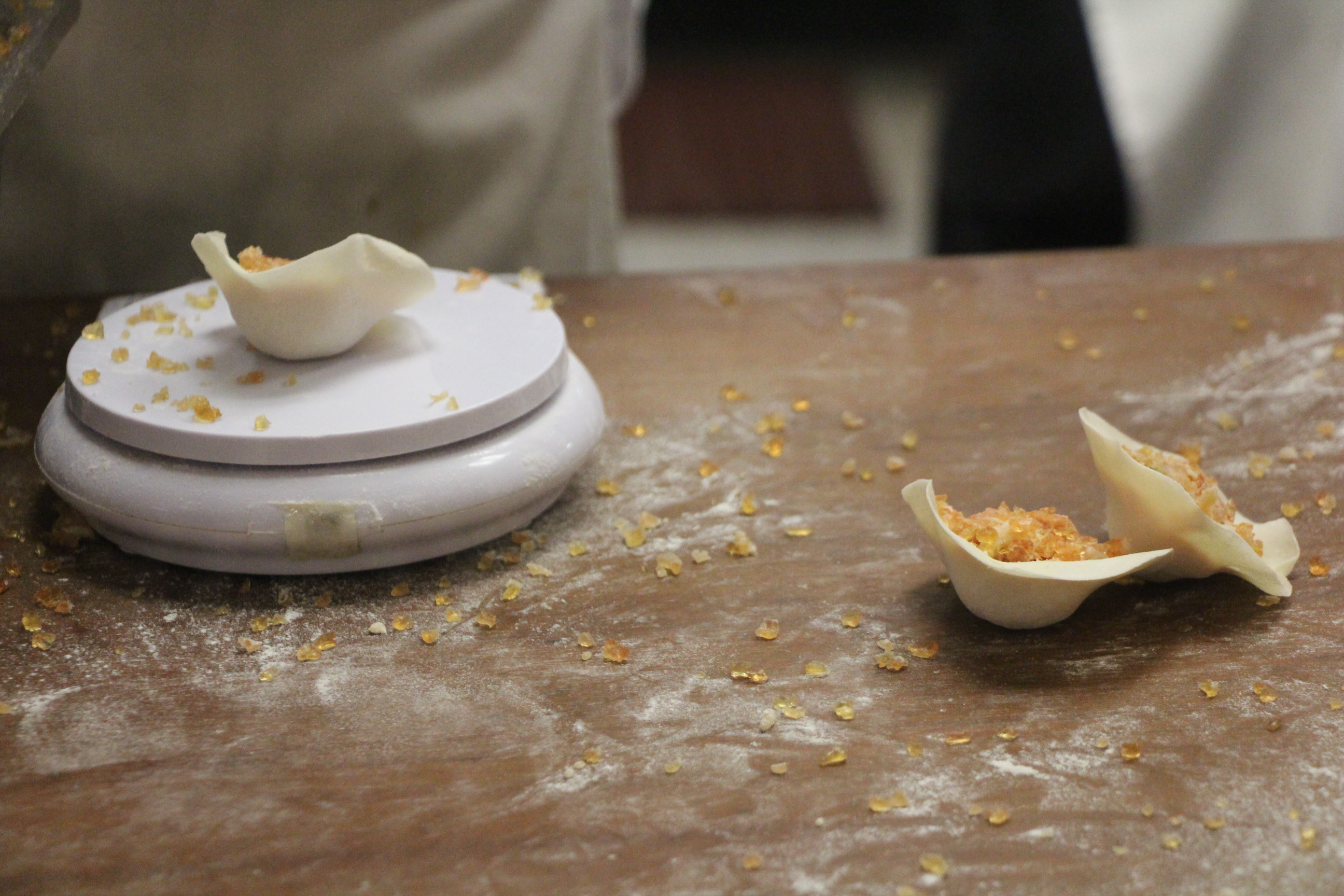 Din Tai Fung's chefs are trained for about 2 years in the art of crafting these little morsels. Each xiao long bao has 18 pleats, and any that don't meet the standard will be scrapped. The filling for all the dumplings, including the signature pork xiao long bao are made to the precise recipe that has been used since the inception of the restaurant.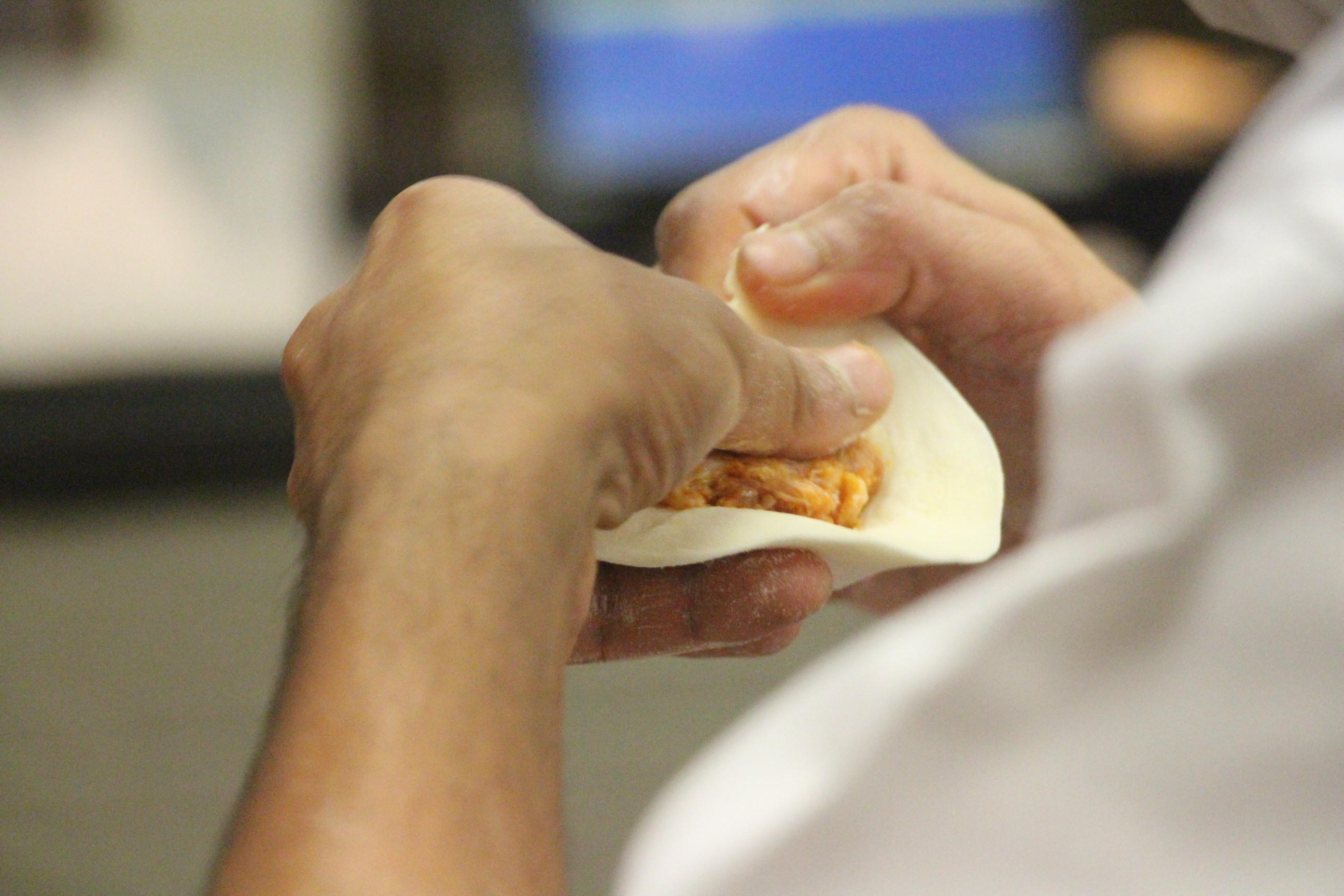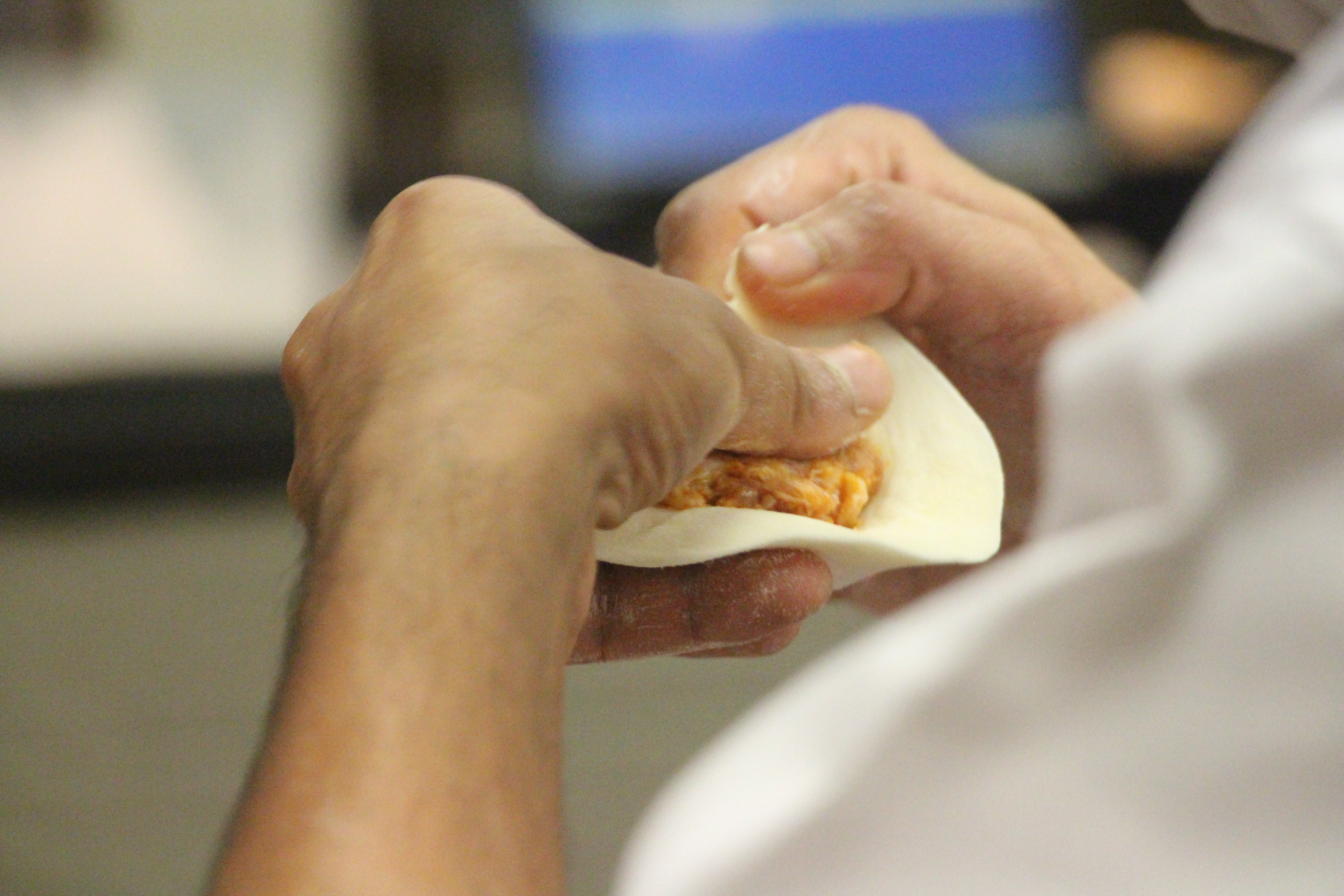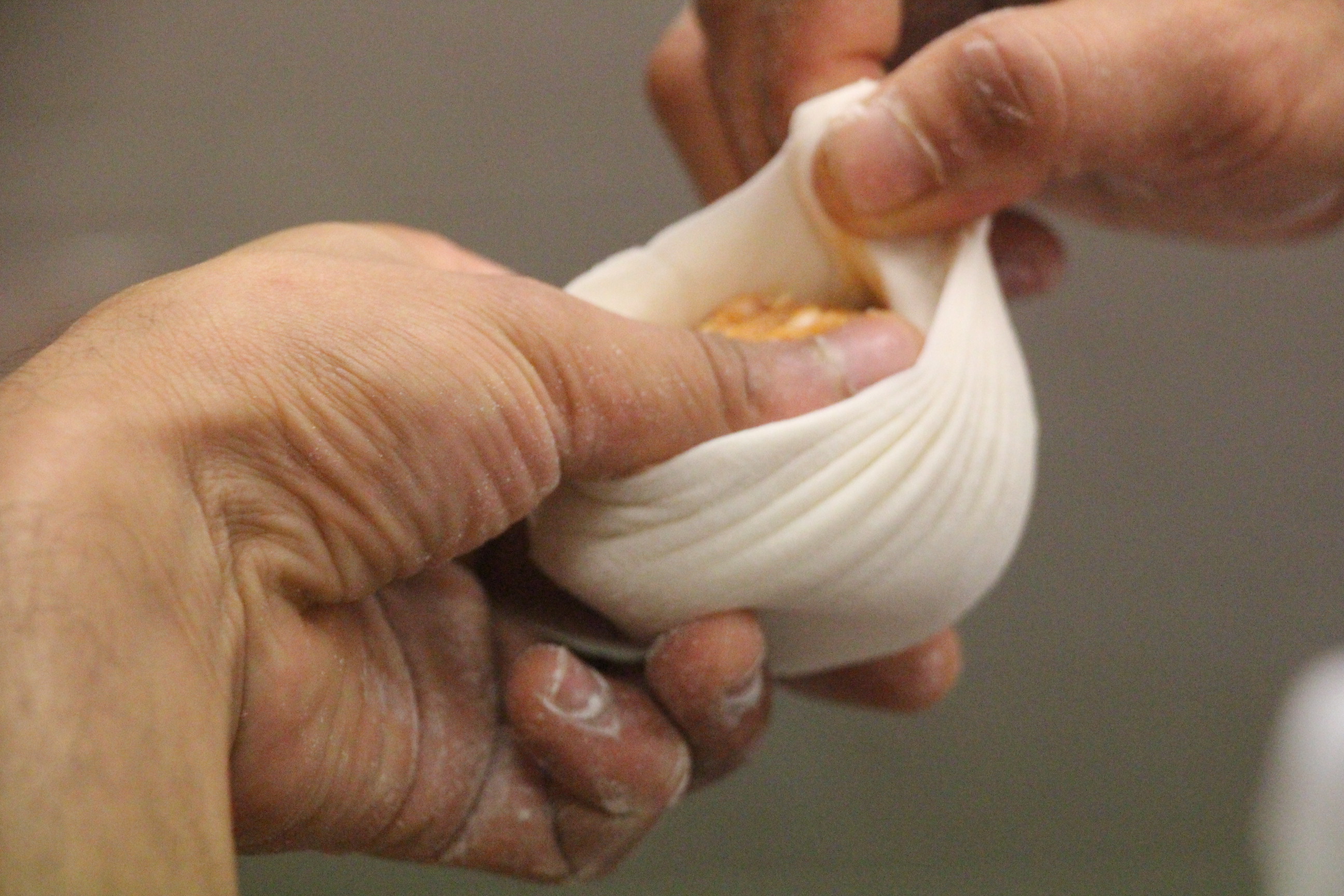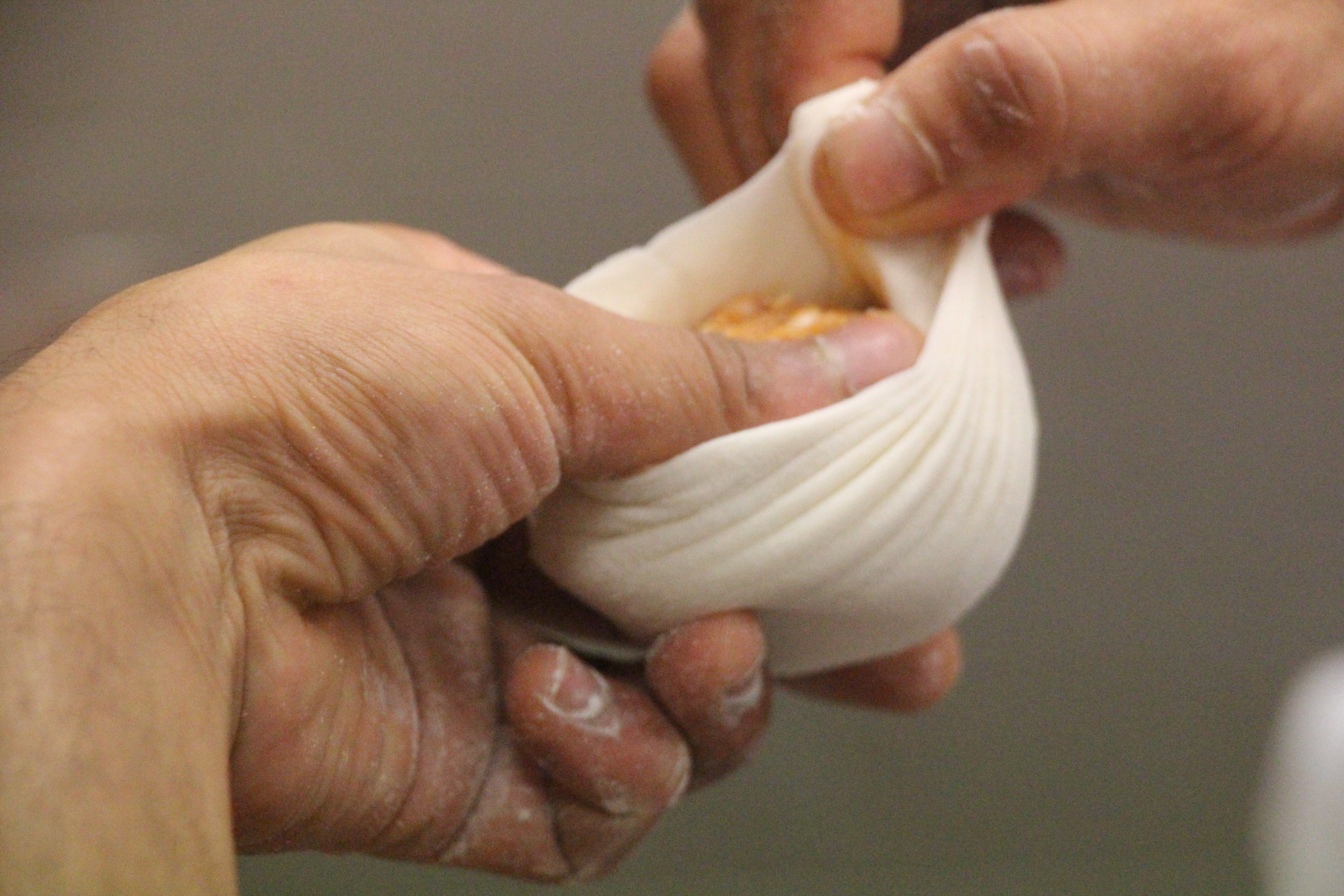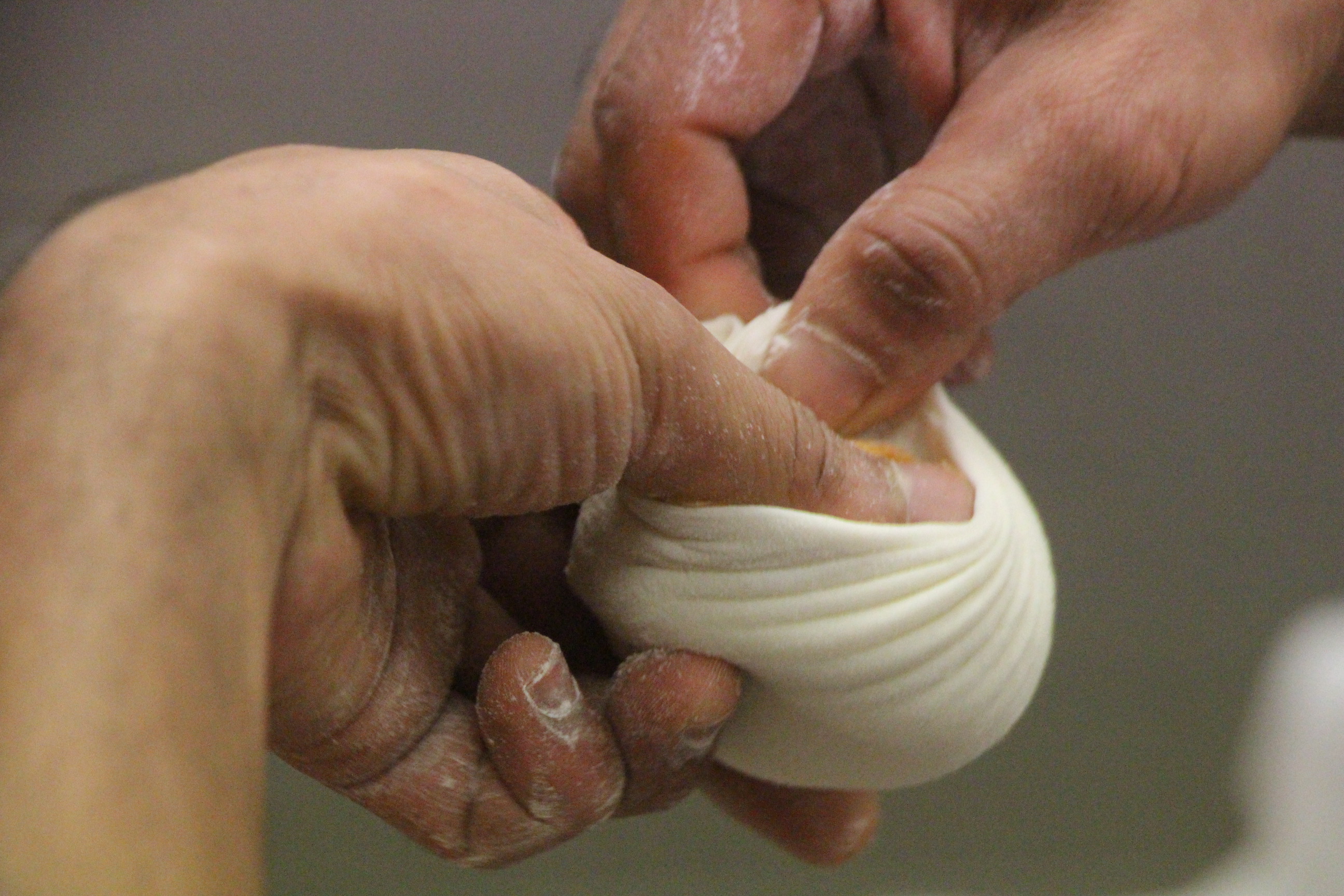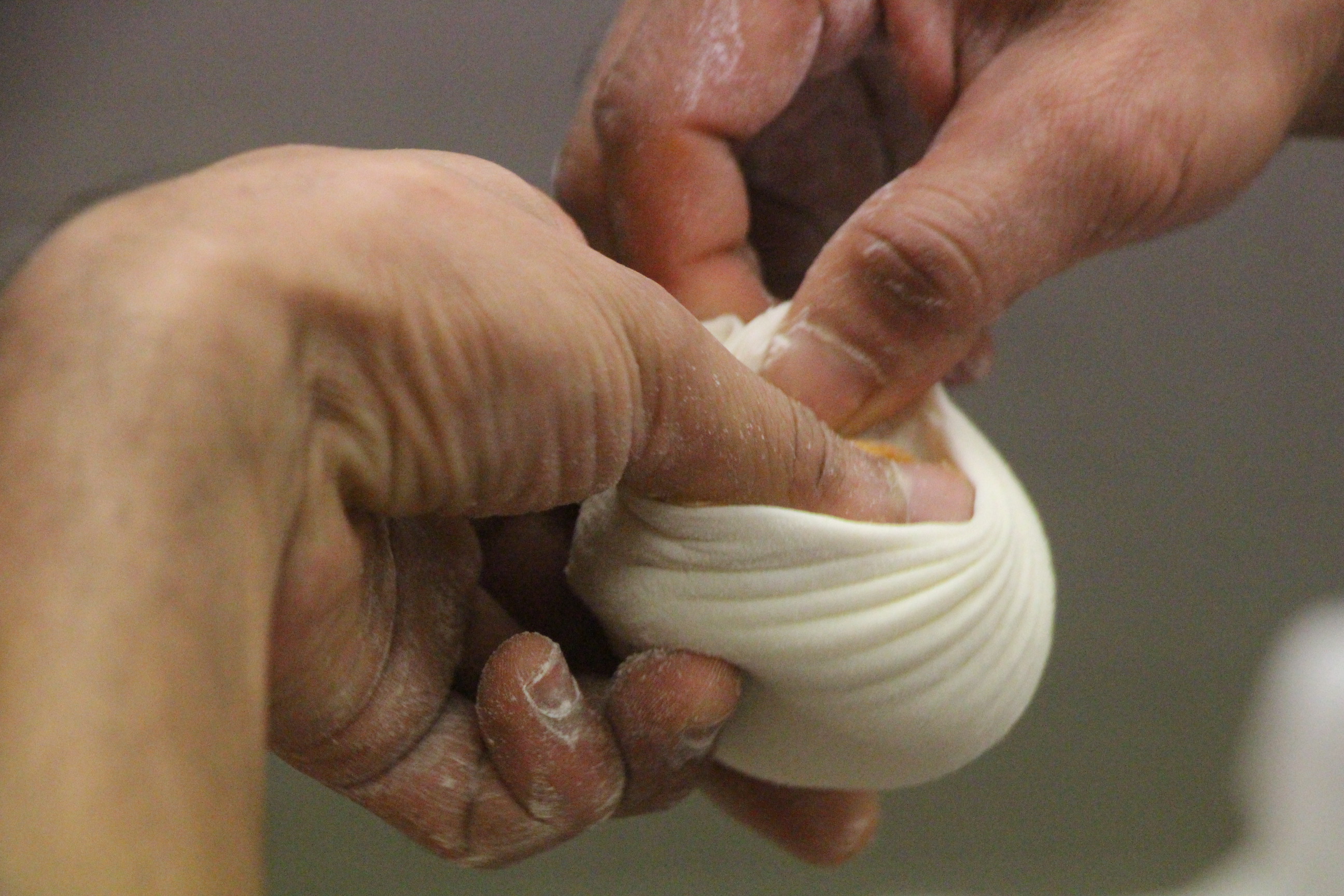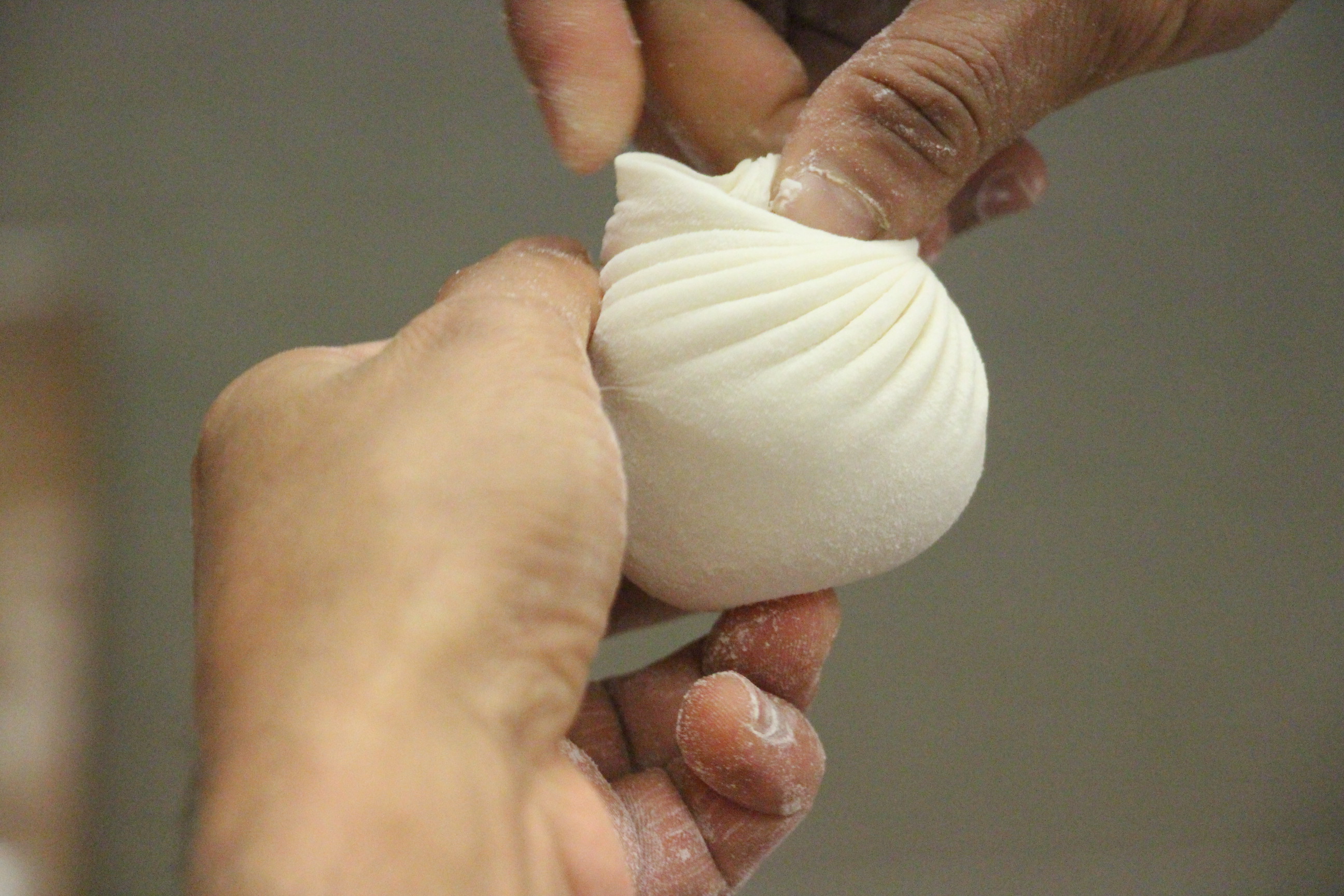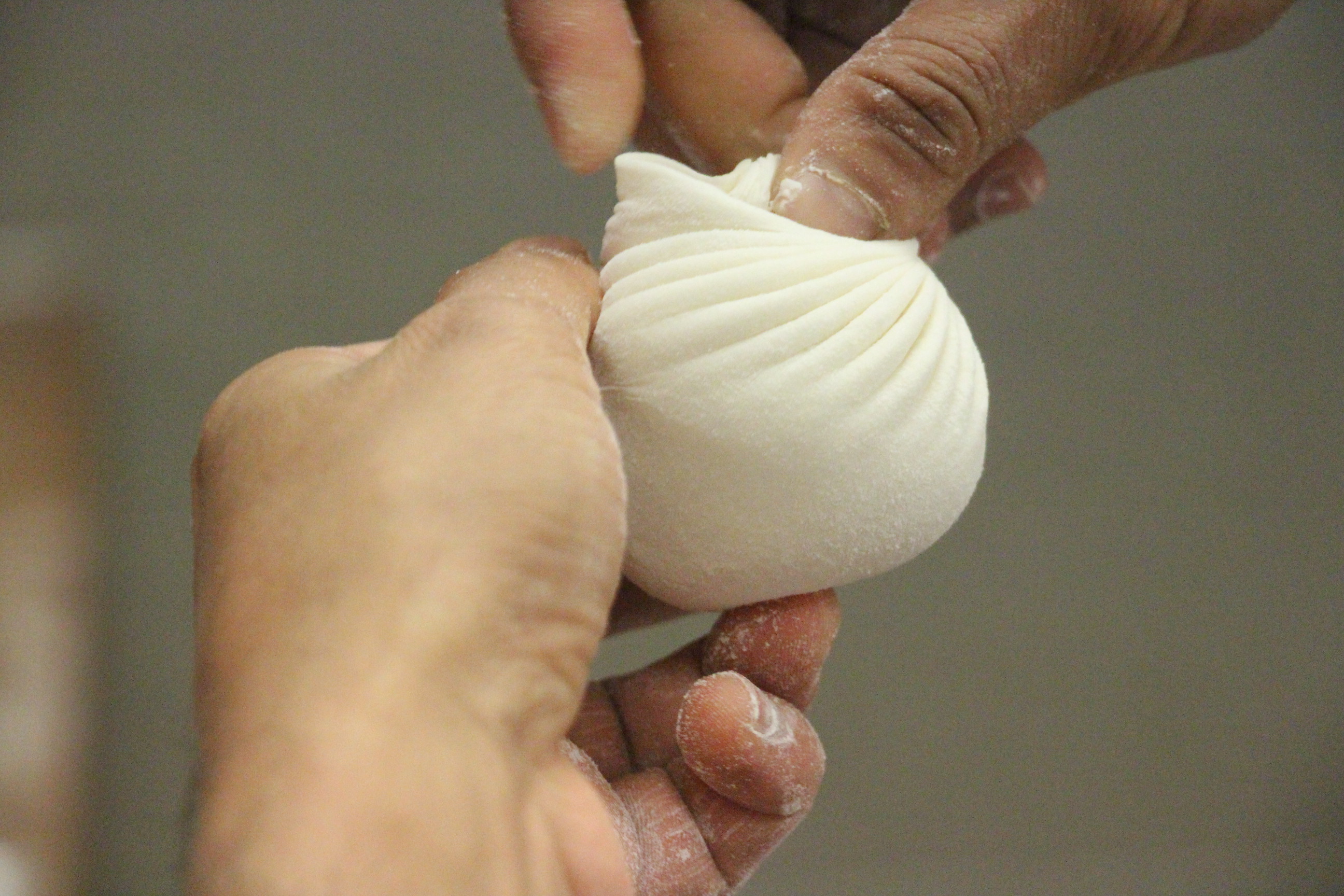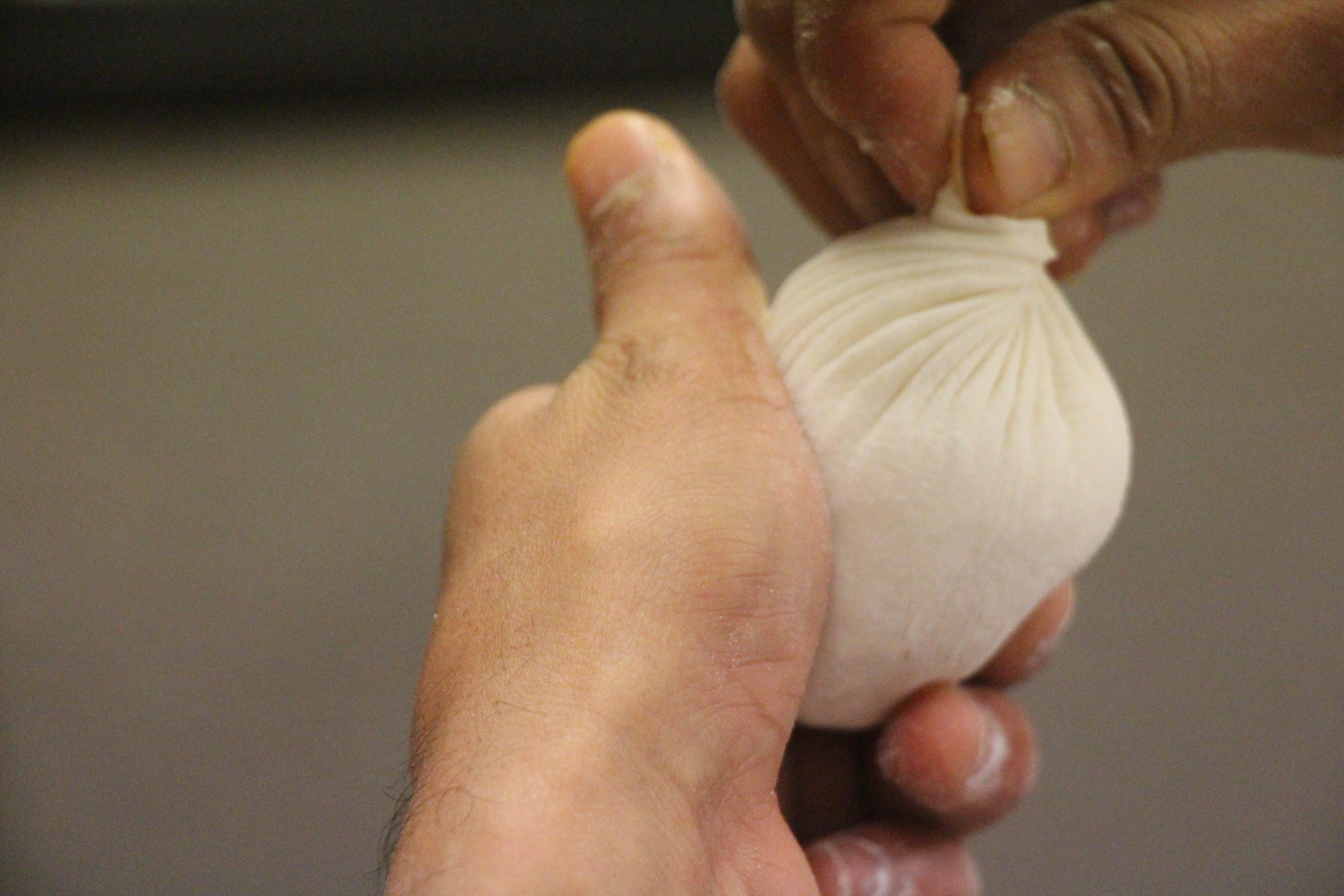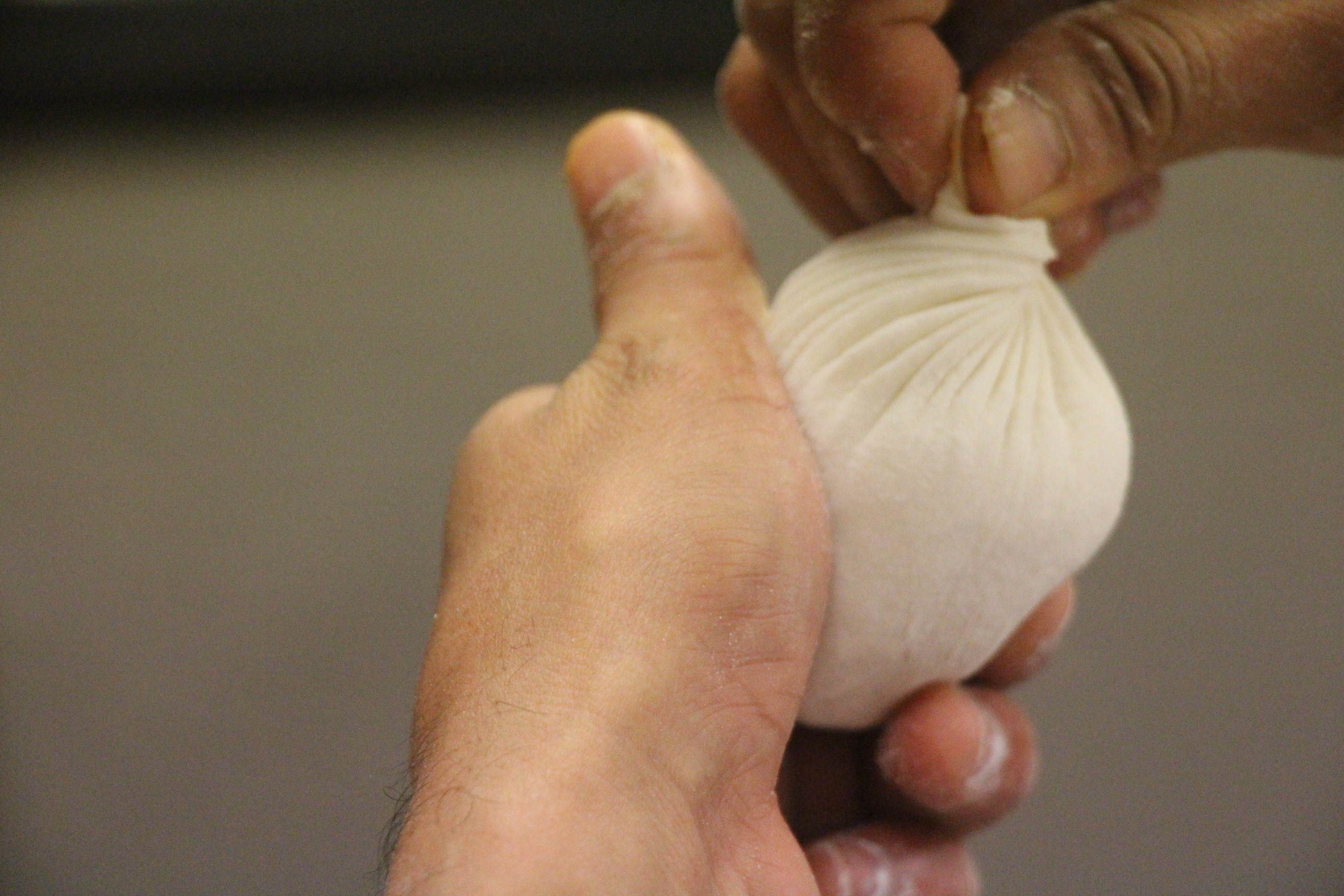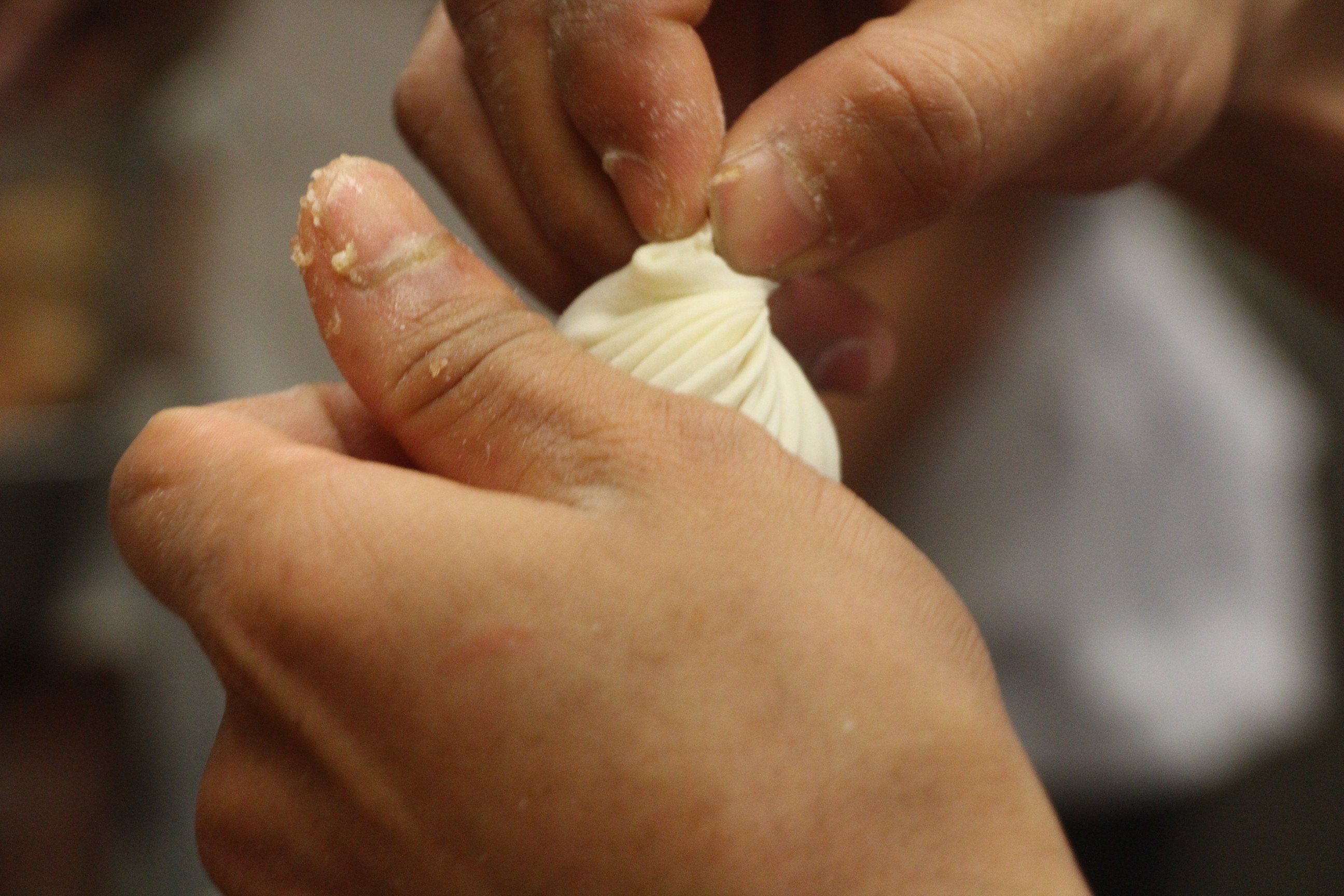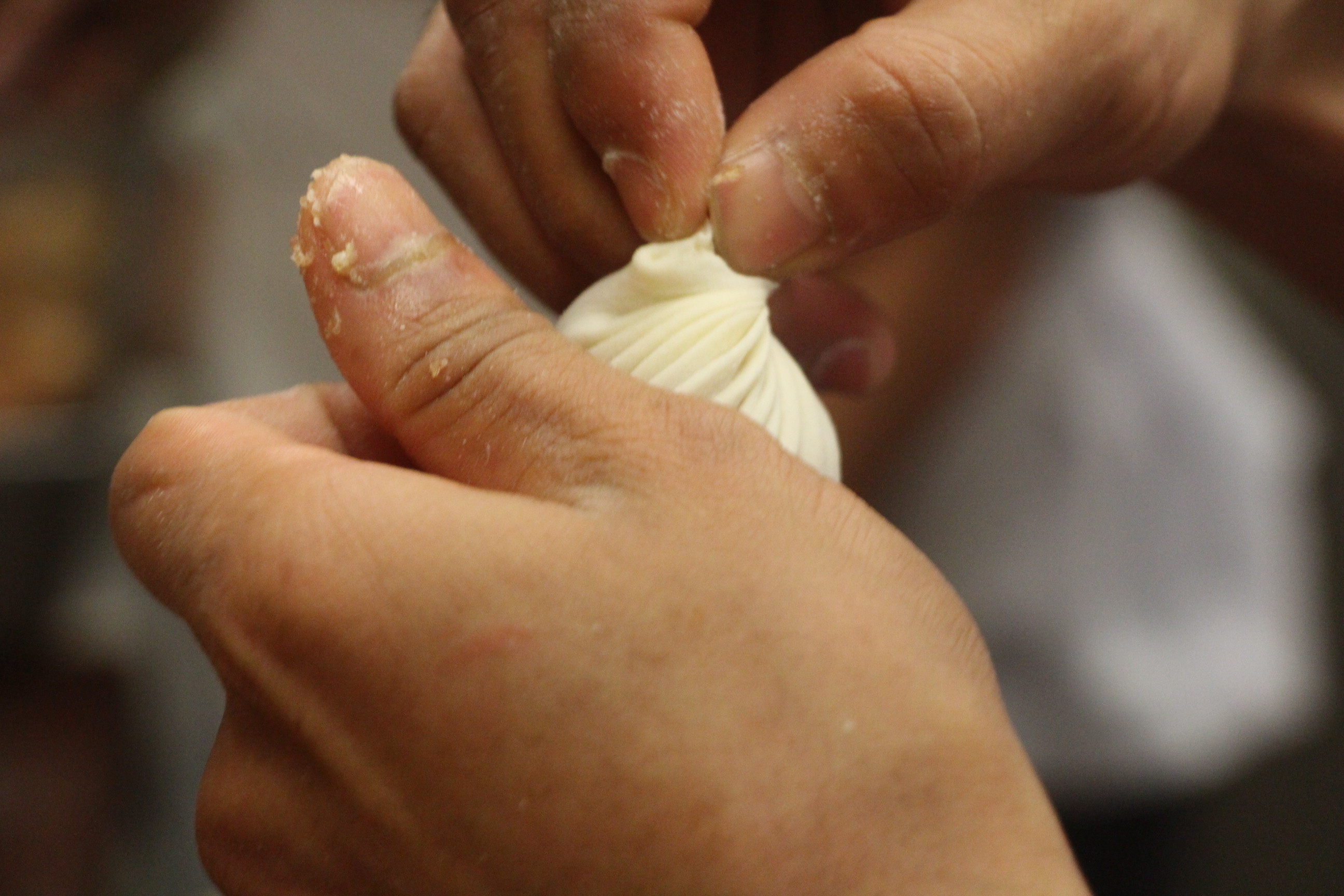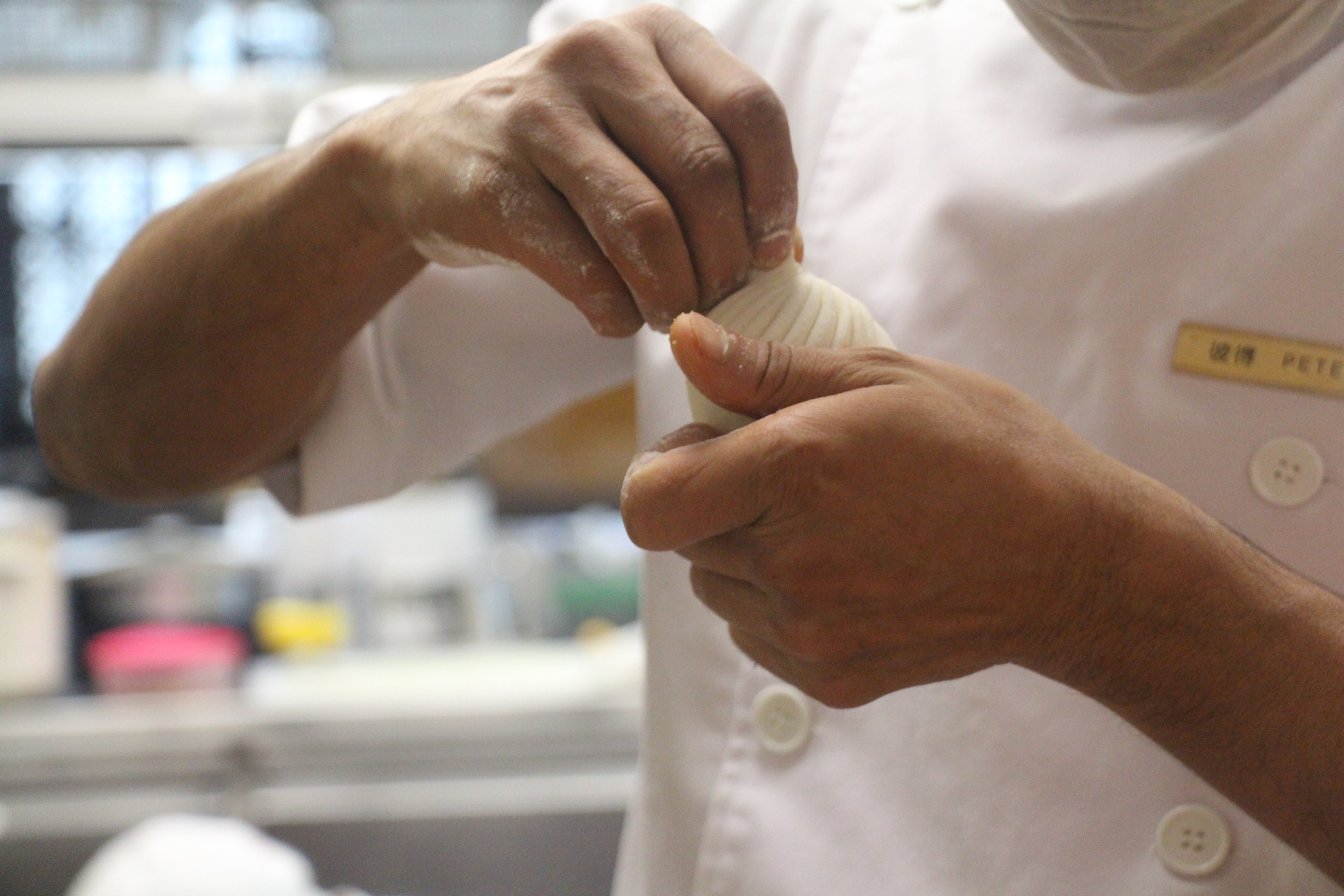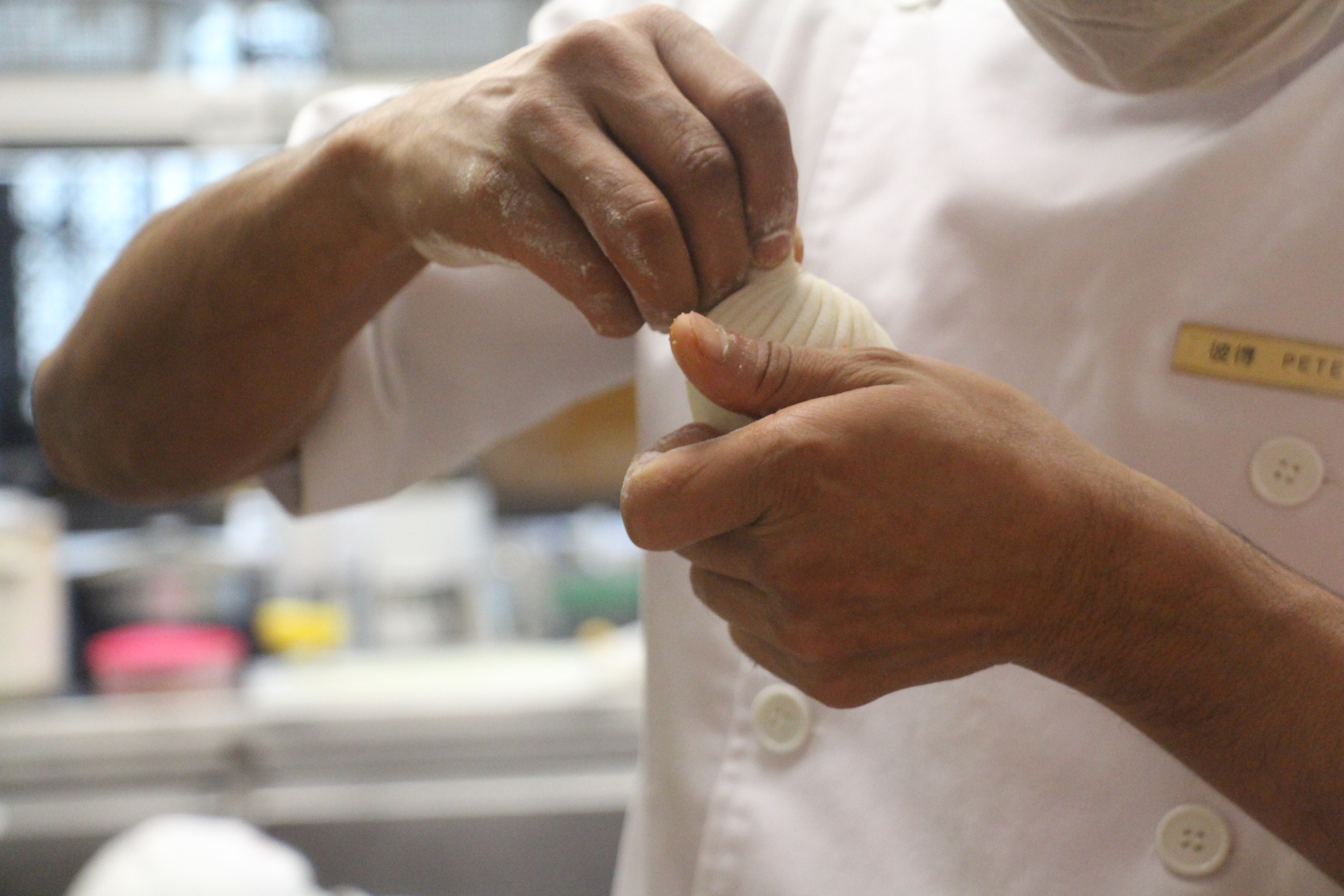 When you bite into a signature dumpling here, you'll notice how juicy it is – that's from the meat stock jelly (the translucent orange bits in a photo above) that's mixed into the raw filling. When the dumplings are steamed, the jelly melts, giving the dumplings that juicy feel.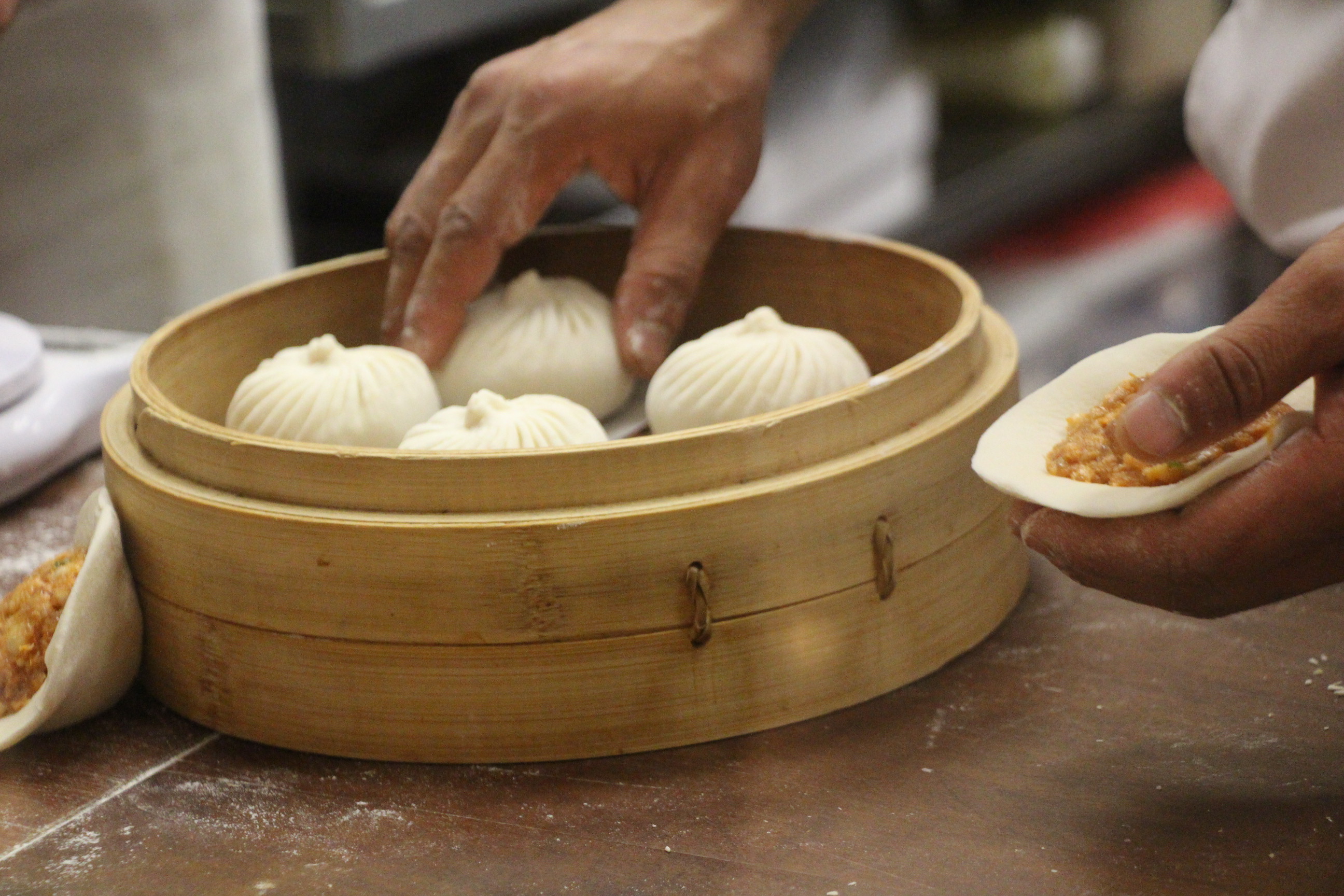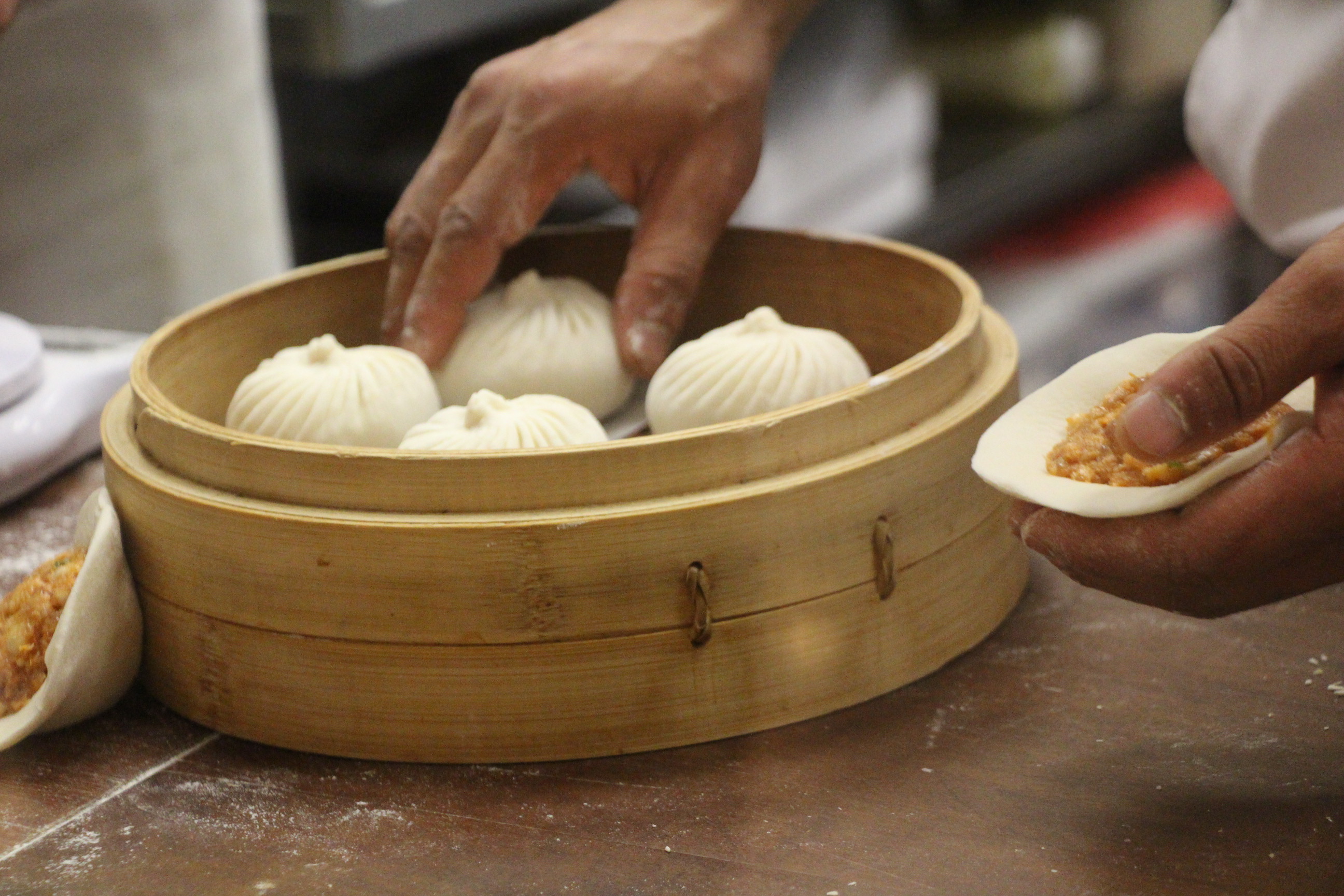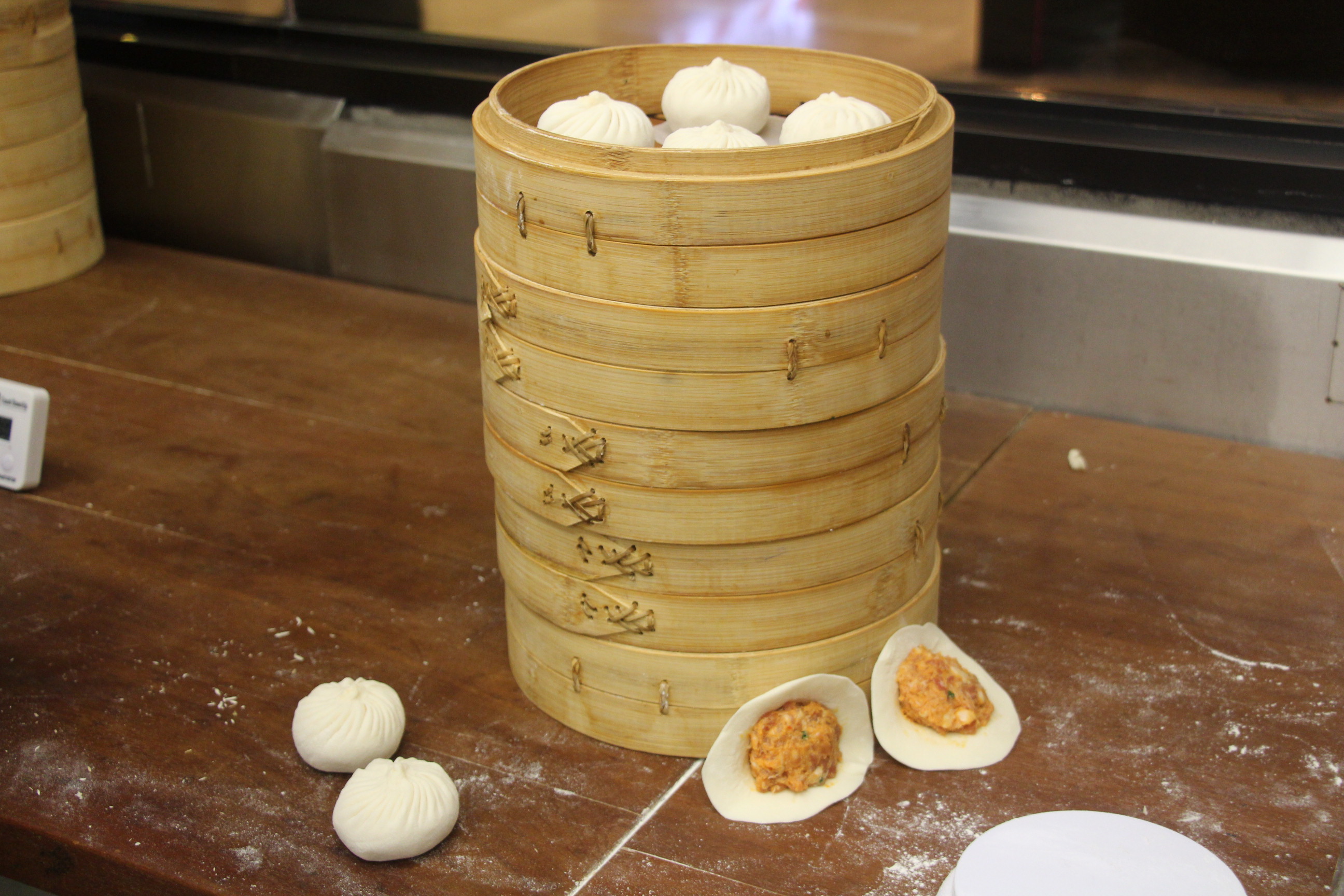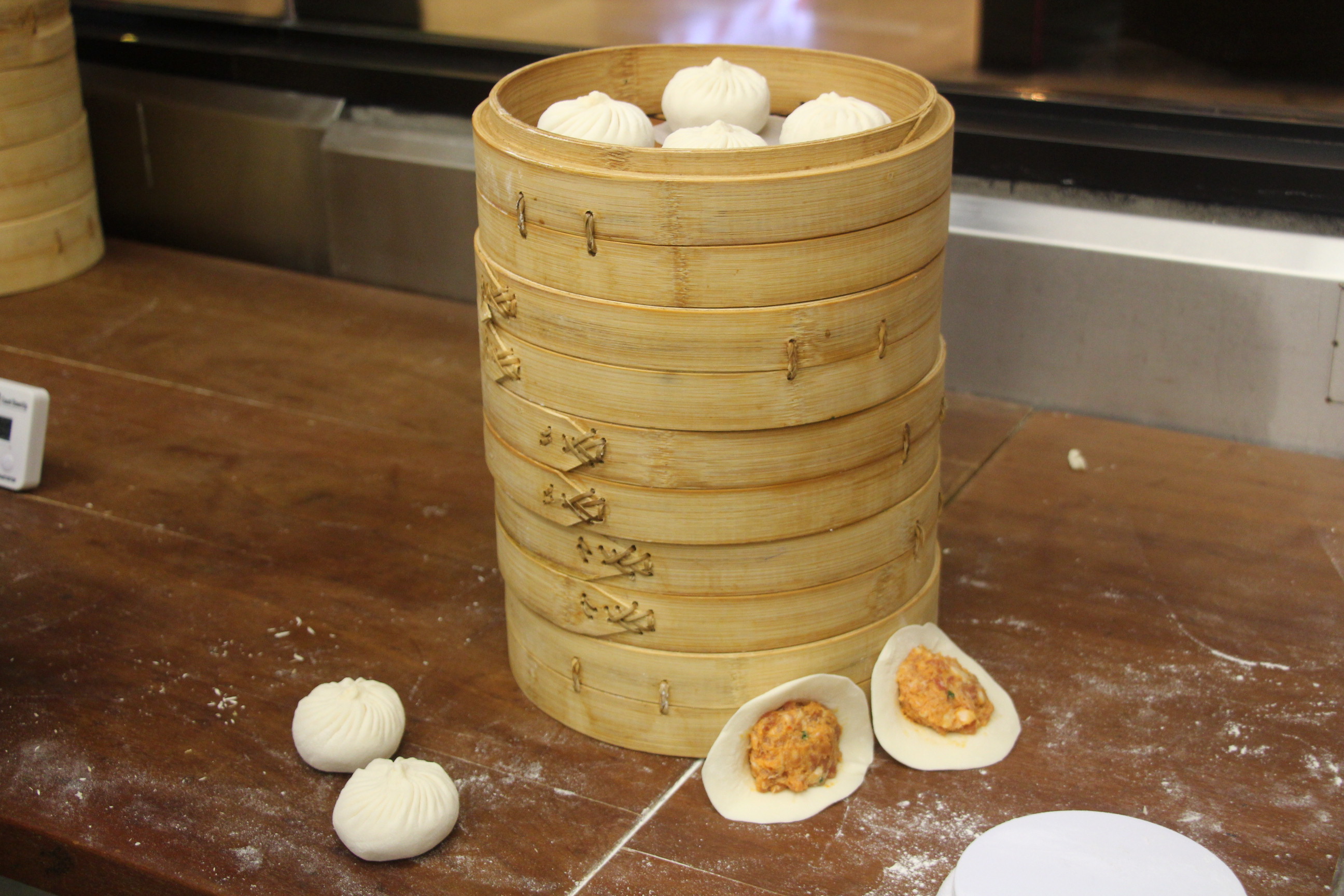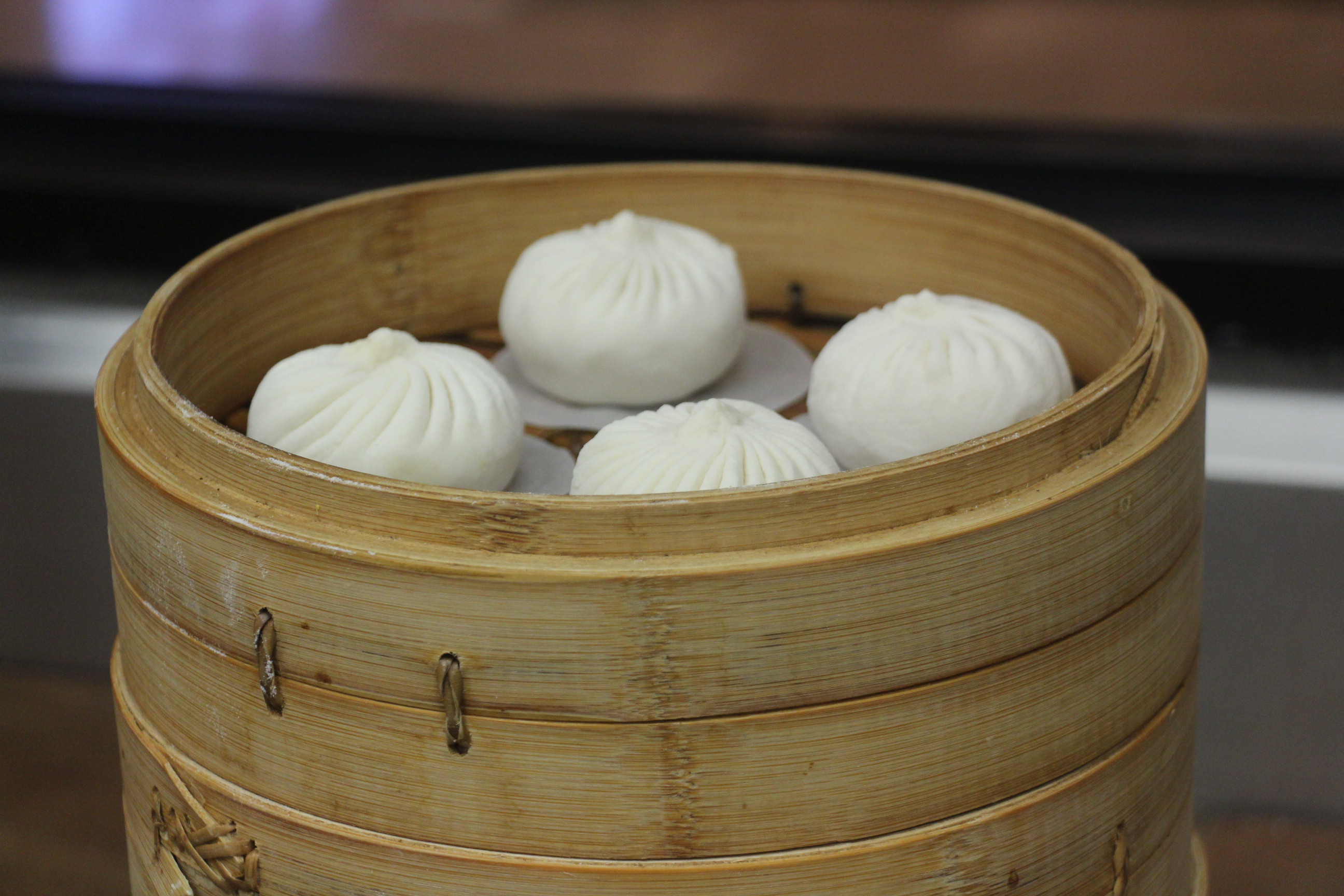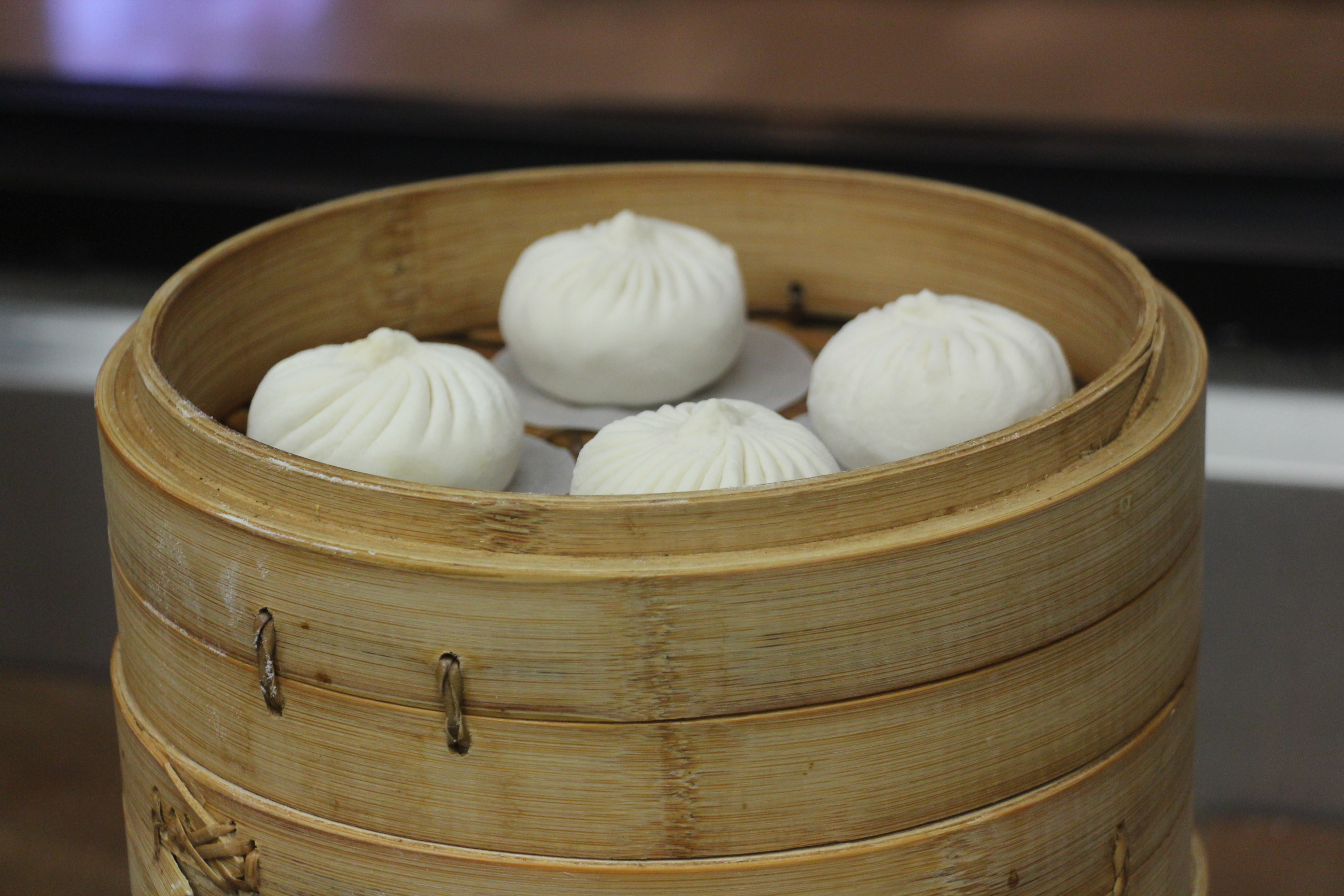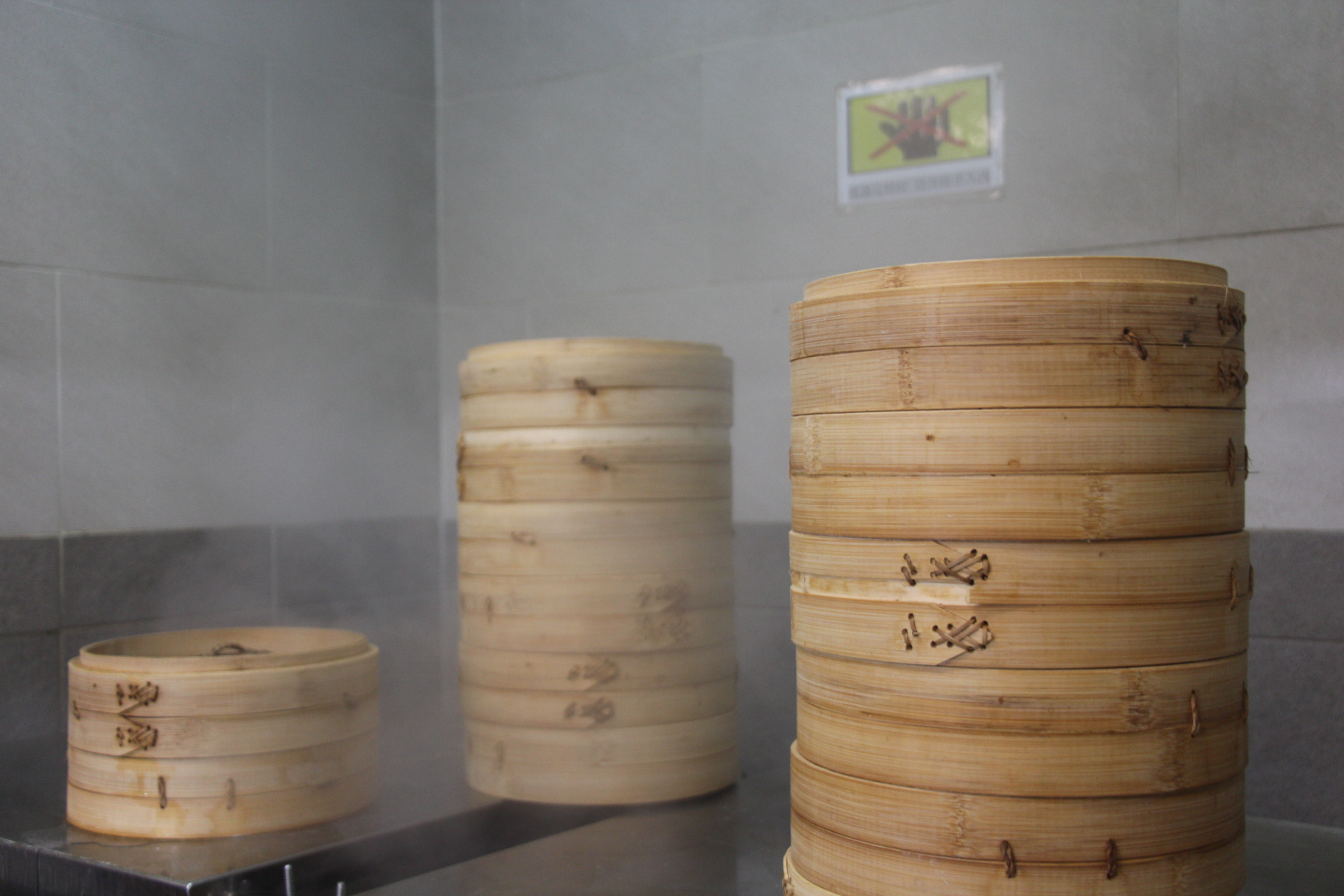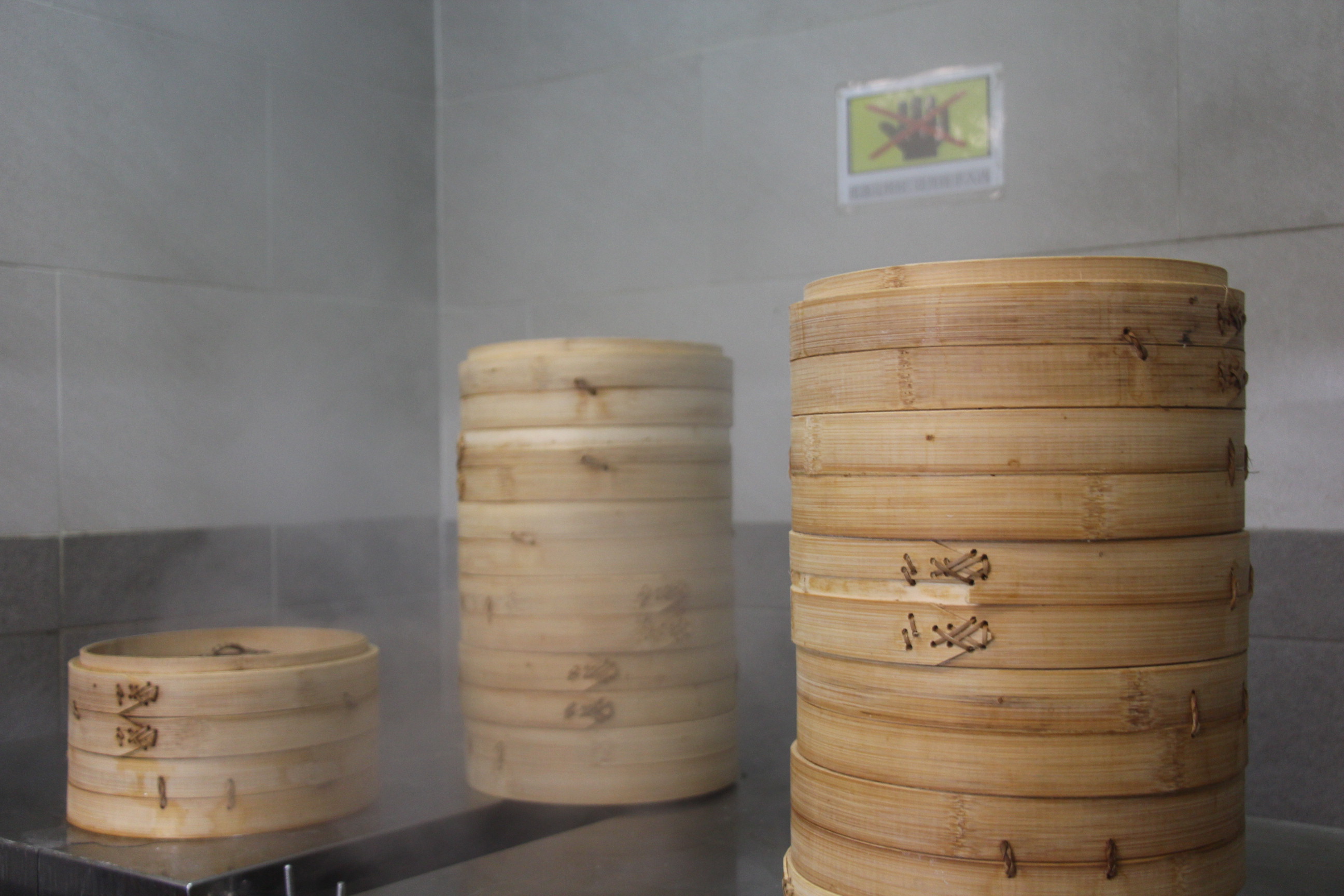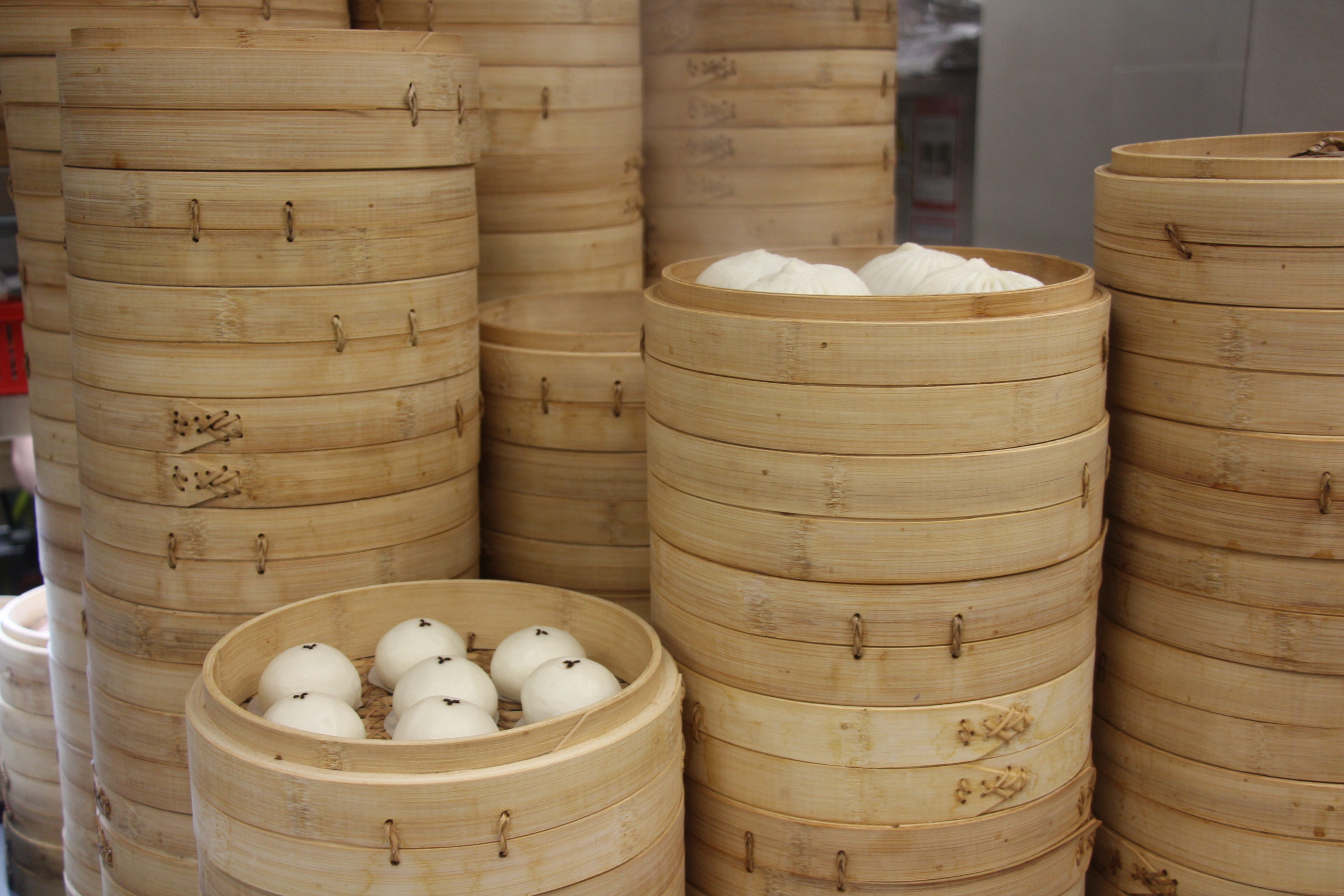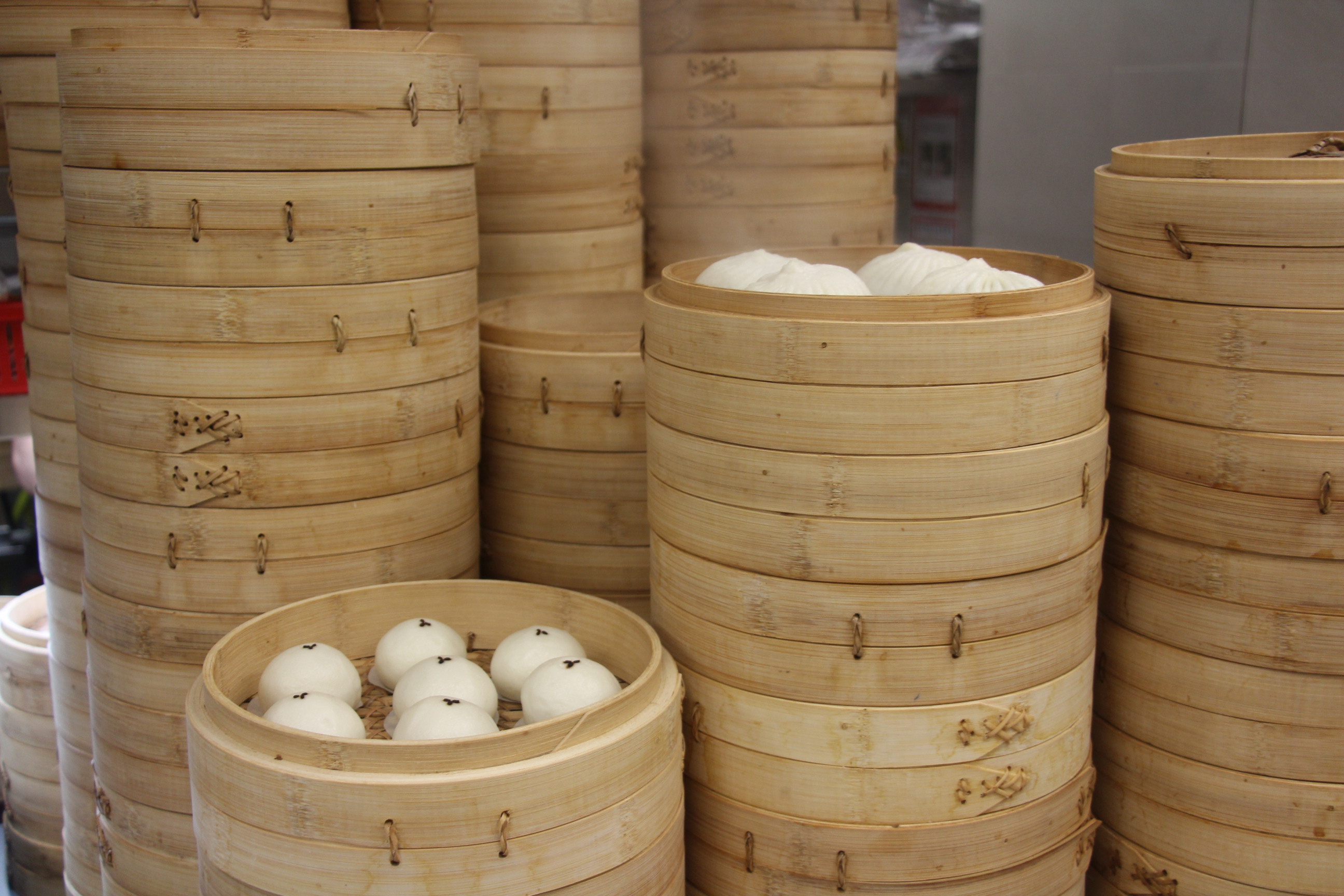 Tasting the xiao long baos
Din Tai Fung even has a little guide on how to enjoy your xiao long baos. First, you need pour one part of soy sauce and three parts vinegar into a little dish with ginger. Then carefully place a dumpling on your spoon, bite the top off a little and suck out the juice. Then you can add the ginger soaked in vinegar and soy sauce onto the dumpling before enjoying the whole treat.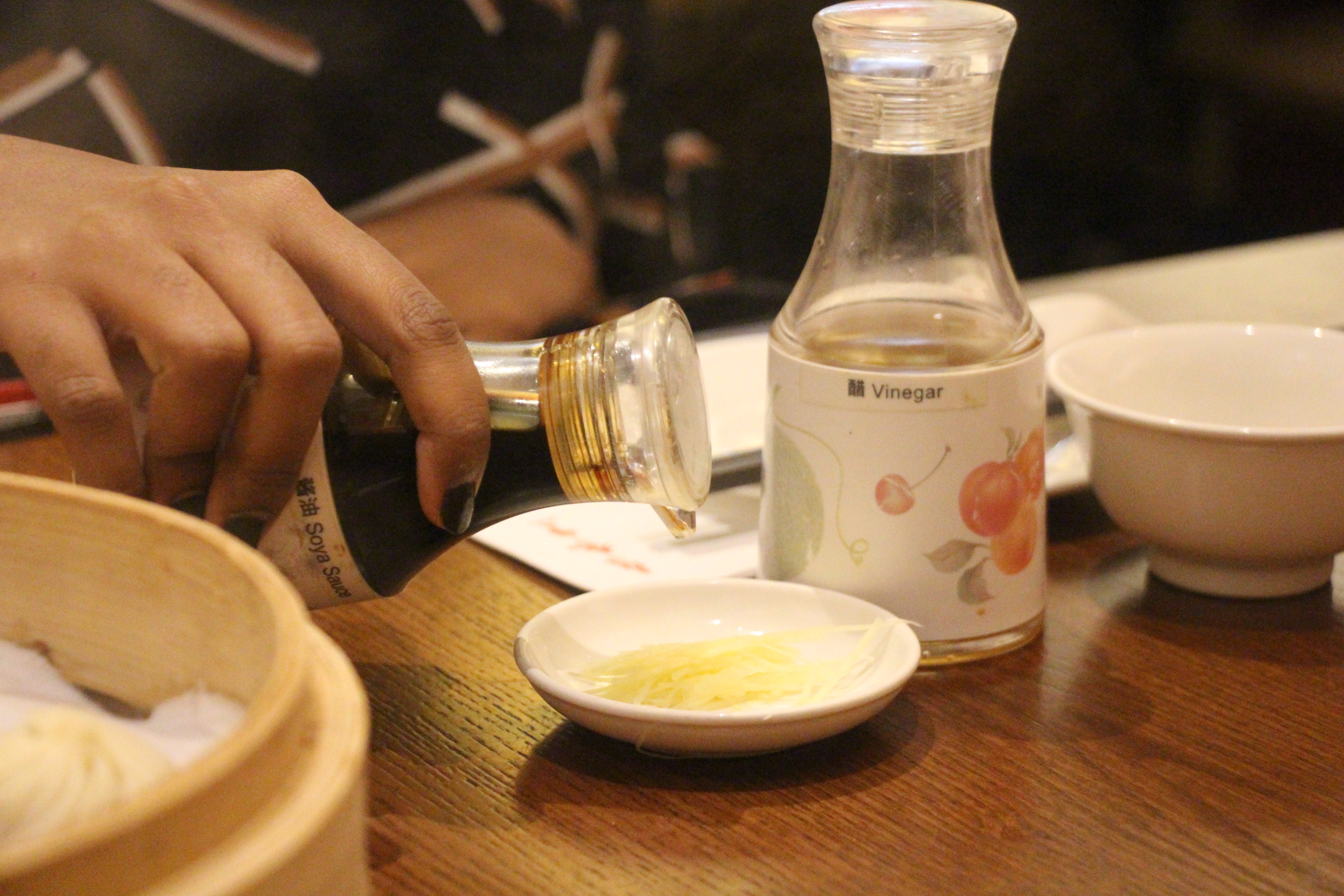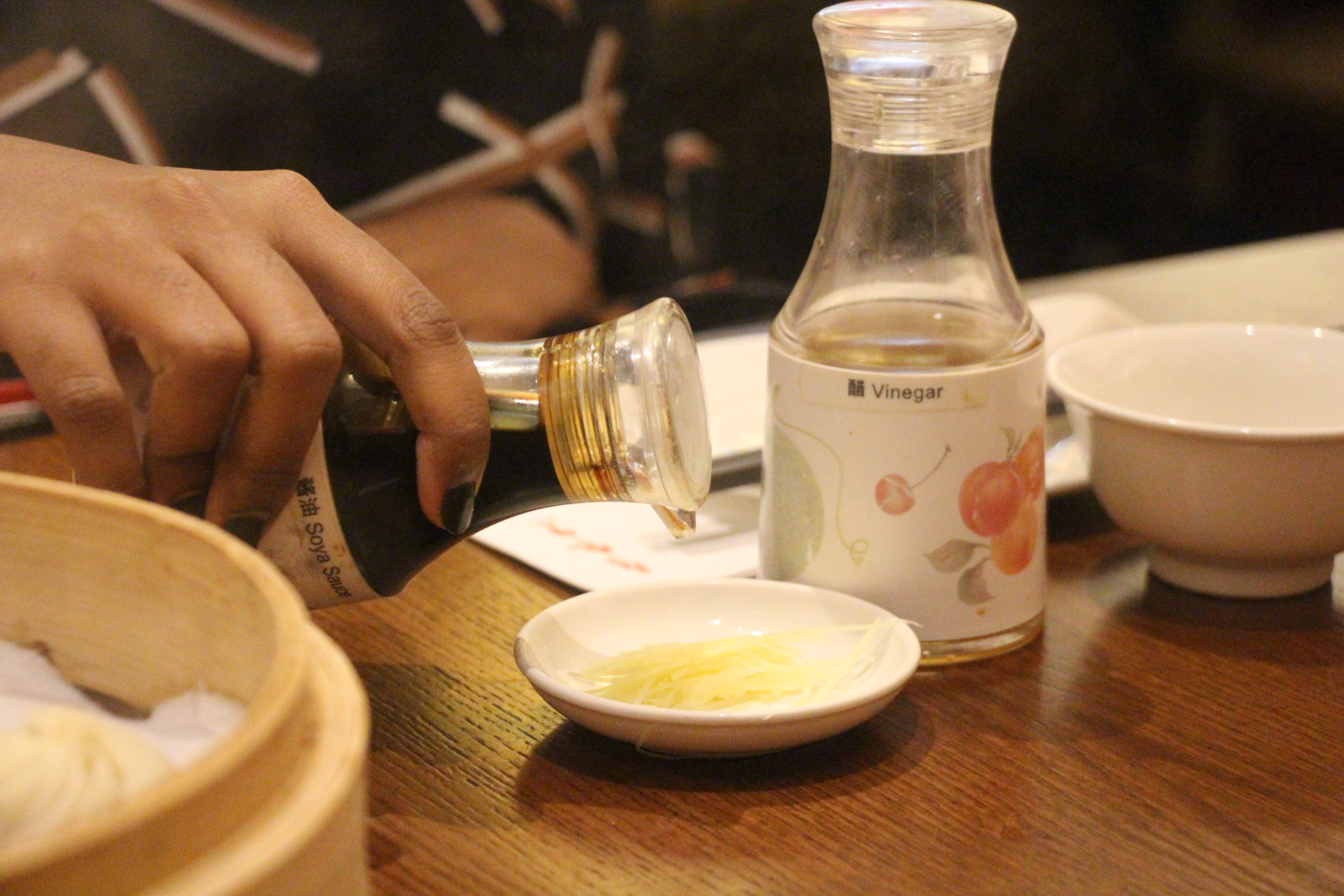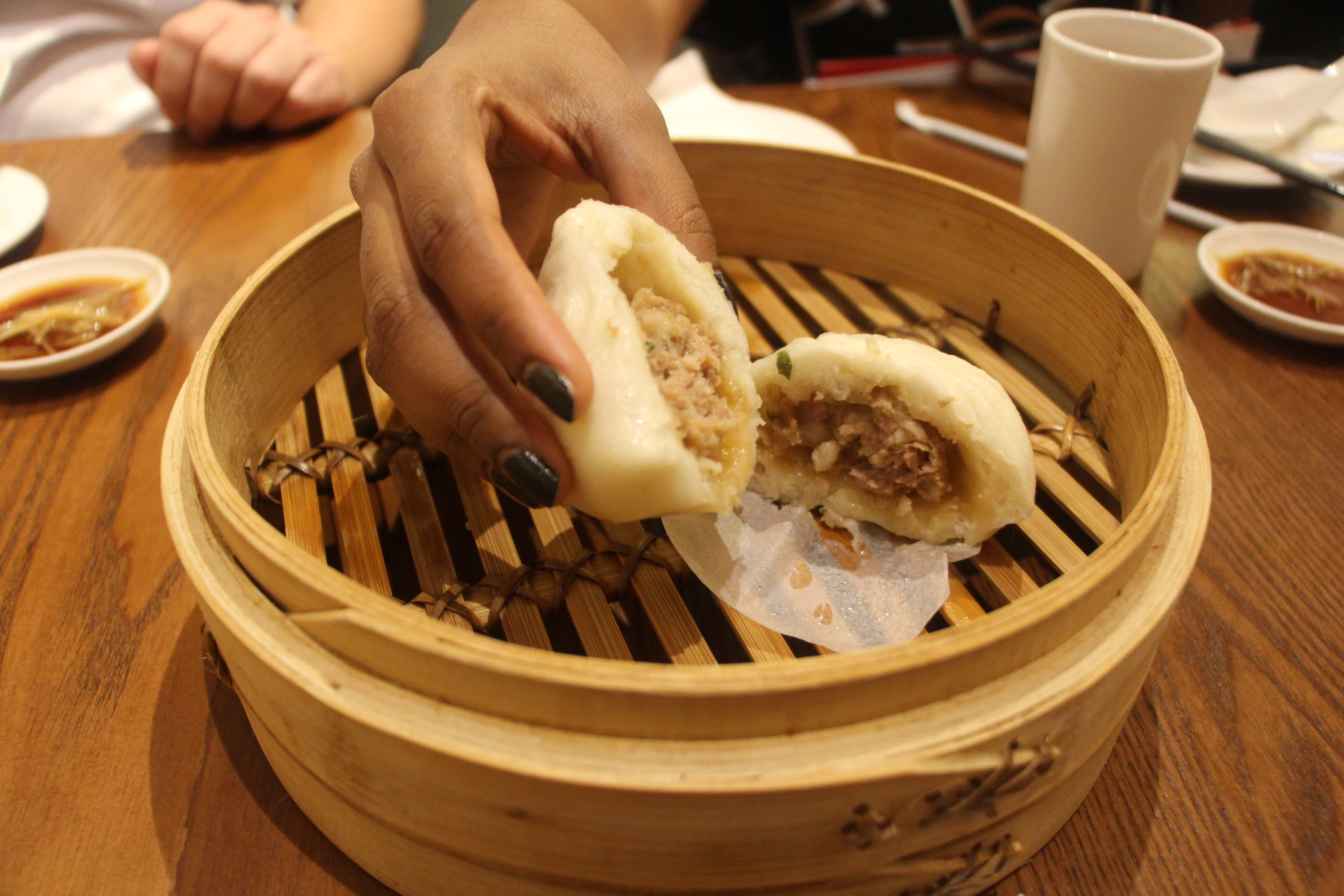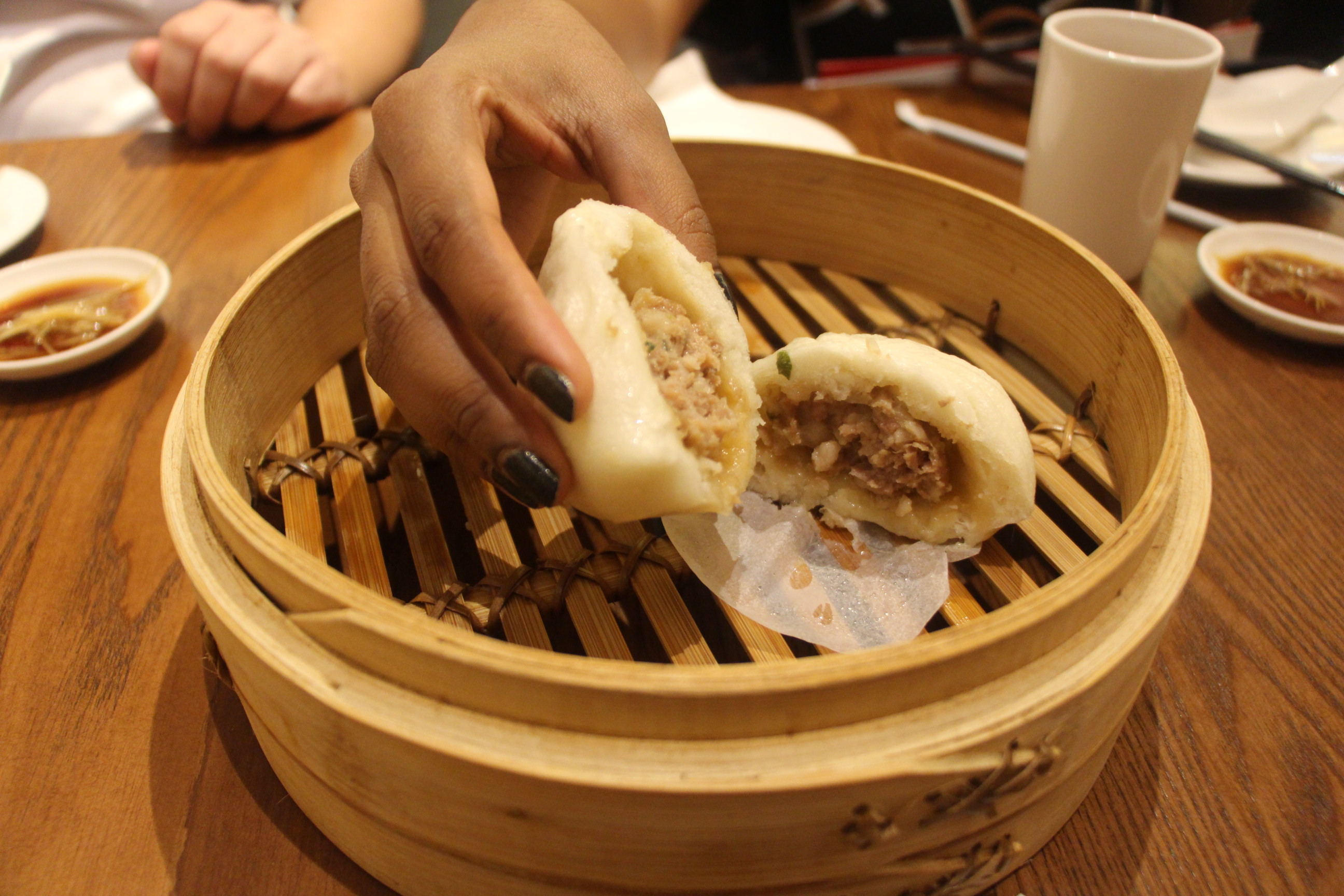 Apart from the xiao long baos, Din Tai Fung also offers rice, soups, and fried dishes. Two other types of dumplings we tried were the salted egg yolk bao which oozed out golden, salty, lava-like egg yolk, and the red bean chocolate bao of molten dark chocolate encased in a red bean paste.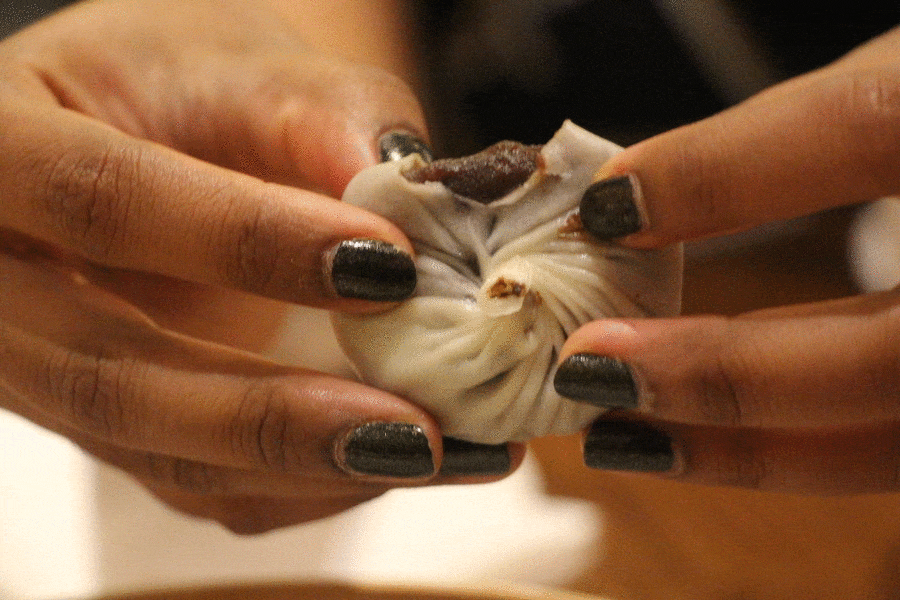 Photos by Haylee Moyser.
Location & Details
Din Tai Fung
Lot 6.01.05, Level 6, Pavilion, Kuala Lumpur
Tel: +603 2148 8292
Find: View directory for Din Tai Fung (Pavilion) here
Note: There are several outlets around the country.