Wan Chun Ting at Sofitel KL Damansara Presents a New Menu: Snapshot
If you happen to be looking for Cantonese food with a modern twist and a modest price, Sofitel's in-house Chinese restaurant Wan Chun Ting is here to please.
Embodying a sophisticated atmosphere, the restaurant presents its creatively prepared new a la carte and dim sum menu. In addition, you may find it fascinating that the restaurant specializes in Imperial cuisine known to be served at royal tables in China for the past century!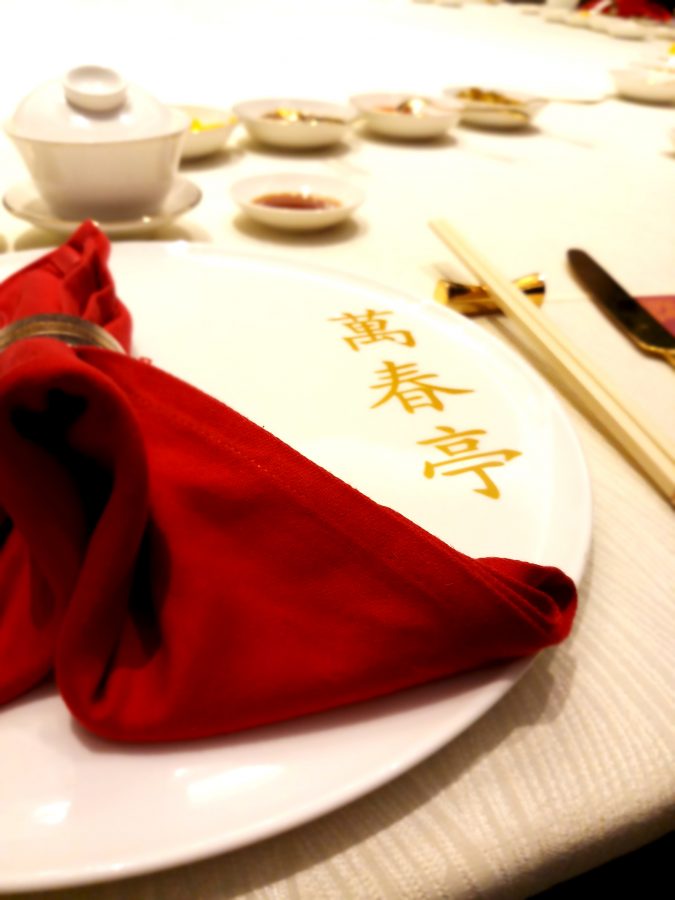 "The new menu showcases the exceptional range of authentic Cantonese and Imperial cuisines with a twist. The highlight of the menu is not only its innovative use of fresh flavors, but also its commitment in responding to the evolving trends and growing demands of our guests," remarks Executive Chef Heng Leong Weng.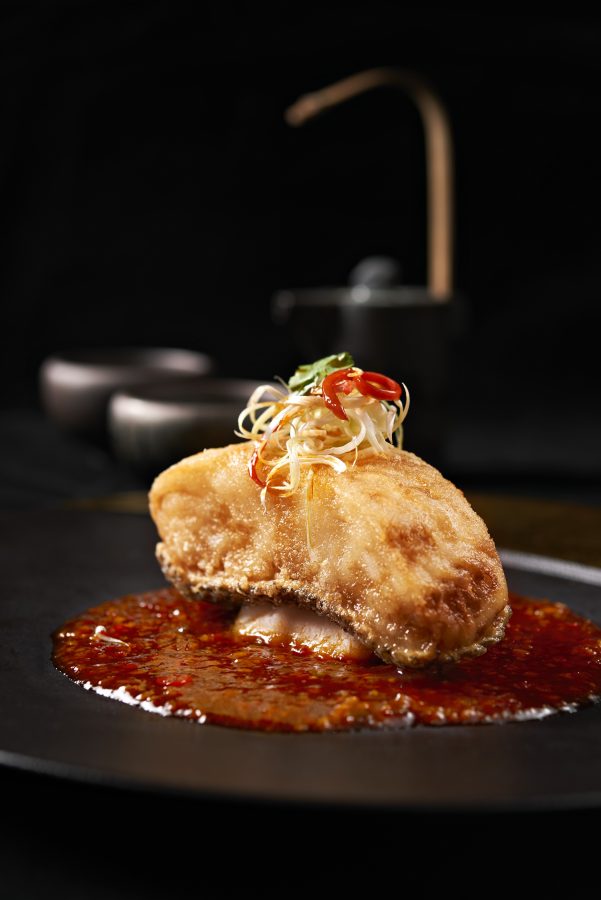 If you are a fan of the three holy trinity of flavors in Chinese cuisine; spicy, sweet, and sour, this deep fried cod fish will satisfy your taste buds. Served together with Chef's special sauce topped with shredded onion and cucumber, the deep fried cod fish is a crowd favorite. The red sauce perfectly complements the crispy and flaky cod fish.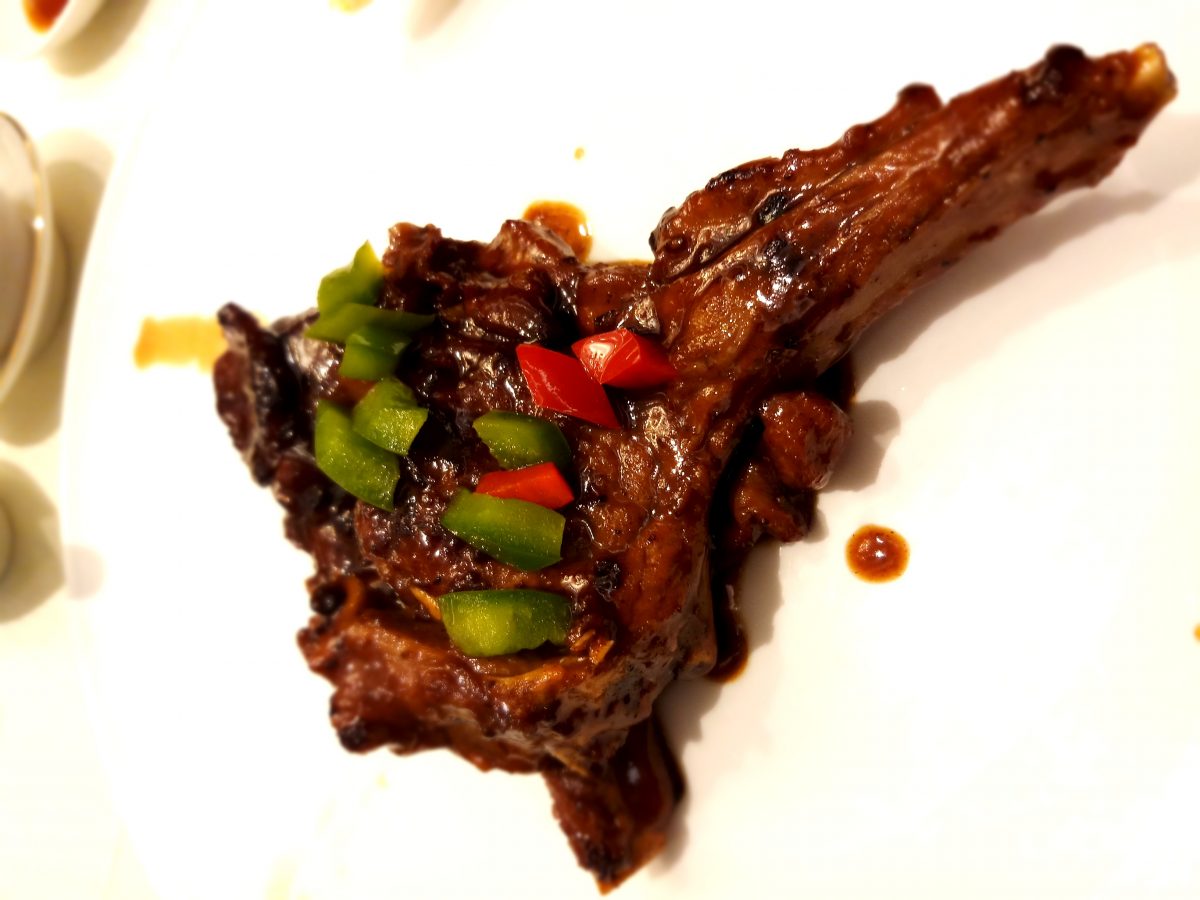 Chinese cuisines are known for using the wok as a main utensil for frying, sauteing, and simmering. Anything cooked in a wok especially this lamb with glistening dark sauce is something meat lovers will adore. Garnished with capsicum, this delicious charred lamb with the right amount of sweet and savoury will have you coming back for more.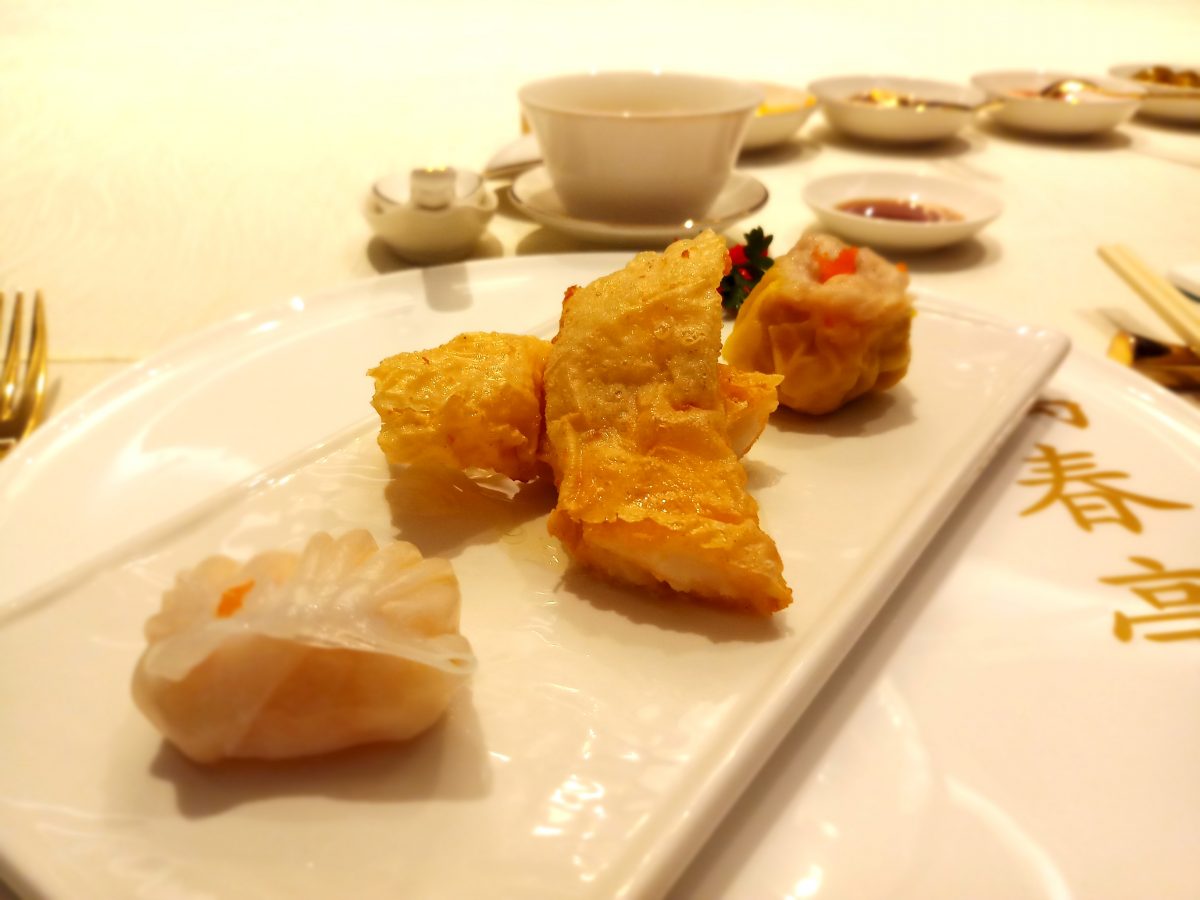 Although this trio dim sum platter may seem limited in portion, it's quiet hearty having been stuffed with a substantial shrimp filling. The three essentials are covered—har gaw: the translucent beauty, siew mai: a wrapped mouthful of steamed savoury filling in wonton skin, and crispy fried shrimp roll, all accompanied with salty sweet soy sauce and chili sauce.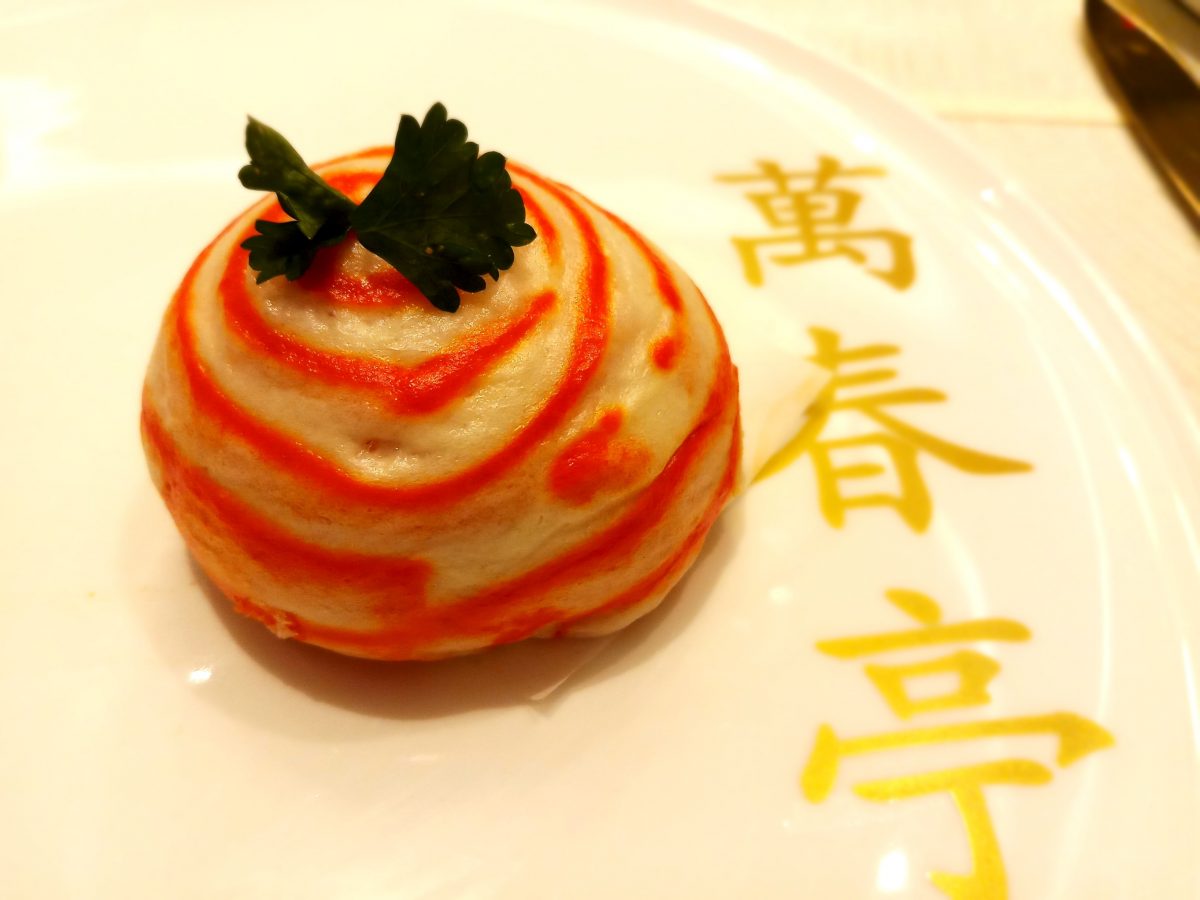 This popular dim sum selection is the salted egg custard bun. Warm salted egg sauce melts inside your mouth the minute you bite into the soft steamed bun, leaving a sweet yet beautifully savoury aftertaste. Be careful though, its oozy filling is notorious for getting all over your hands!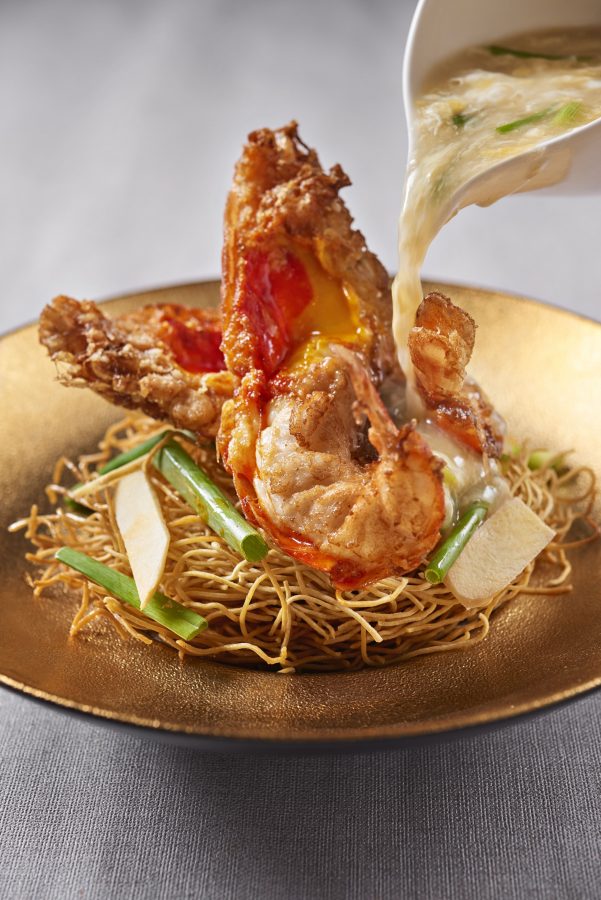 The ever decadent Sang Har Yee Mee takes on a sophistication of presentation and flavours with this dish of crispy noodles, fried water prawn, and translucent egg sauce.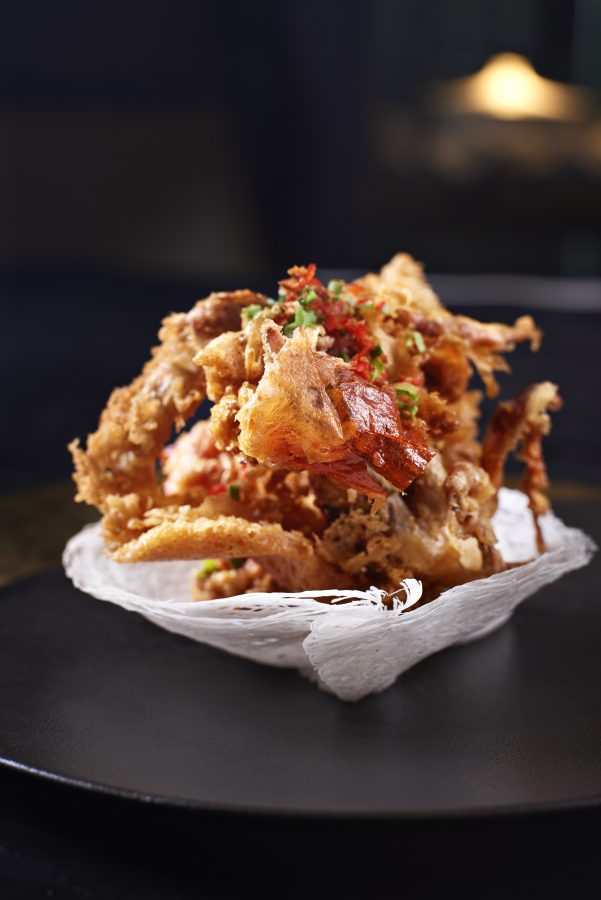 While most may be used to just eating crabs out of a hard shell, the deep fried soft shell crab covered in delicious batter is edible without fuss.
With all this and more on Wan Chun Ting's new menu, head on over to Sofitel at DC Mall to get your Cantonese cravings sorted!
Location and Details
Address: Wan Chun Ting, Level 1, Sofitel KL Damansara , 6, Jalan Damanlela, Bukit Damansara, 50490 Kuala Lumpur
Tel: 603 2720 6688
Email [email protected] for inquiries and reservations.
Opening Hours: Monday to Sunday (12.00 p.m. – 2.30 p.m. for lunch except on Sunday; 10.00 a.m. – 3.30 p.m.) and for dinner (6.00 p.m. – 10.00 p.m)
Website: Wan Chun Ting