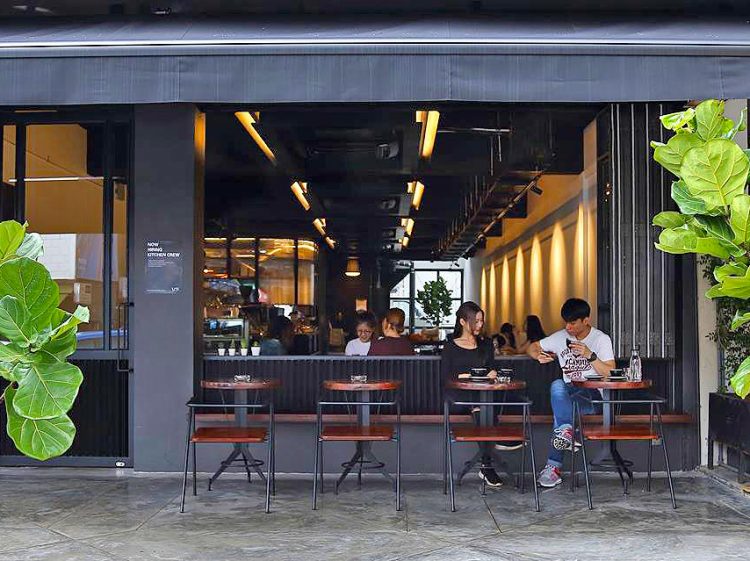 Known for their coffee, cakes, and hipster vibes, VCR Bangsar seems like a typical fit in the neighbourhood. Snugly tucked in between Hanbing Korean Dessert and Alexis Bistro, the minimal dark grey exterior is easy enough to spot. While the first VCR in Bukit Bintang enjoys a larger space with more seats and natural daylight that's great for photos, VCR Bangsar is equally as photogenic with its industrial chic interior. Get a table by the sidewalk for optimal lighting; but you already knew that, right?
We spoke to Wymann Liew of VCR Bangsar to get to know the caffeine powered café a little better. Curious why busy Bangsar was chosen as the second store location for VCR, we asked away. "Bangstar is a lifestyle hub where all generations seem to end up at and it's always been a hotspot. While other hotspots have come and gone, Bangsar has always been solid," said Wymann. Parking is of course, listed as the number one issue, even in VCR Bukit Bintang, so it's always better to take a Grab or Uber to avoid the problem.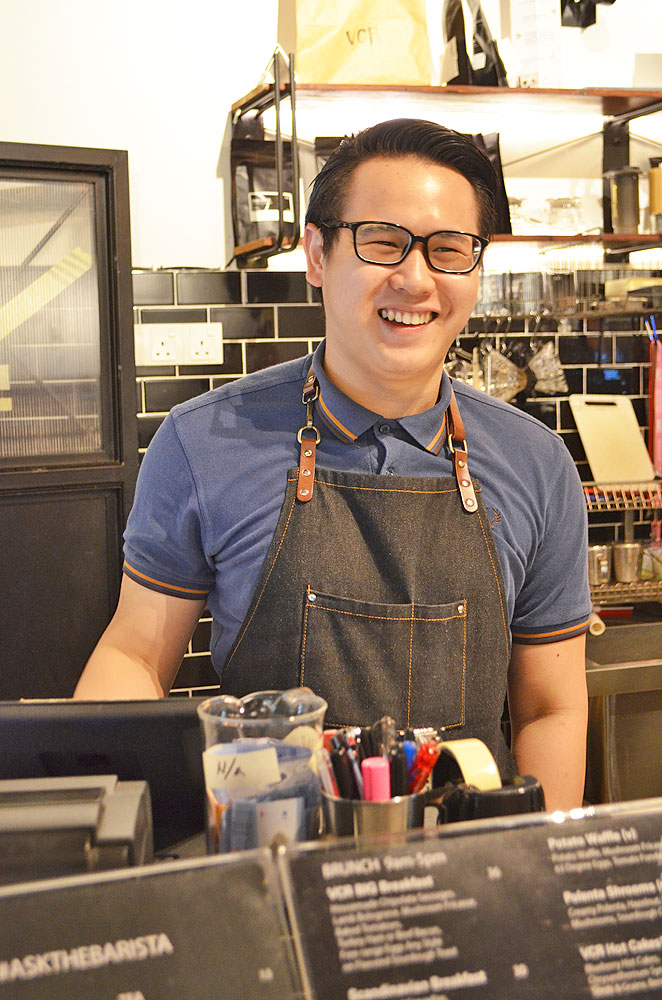 Despite the inconvenient parking situation however, the B neighbourhood's traffic is undeniably great for store owners hoping to snatch a slice of the pie. In VCR Bangsar's case, the location proved valuable in providing more exposure. The first VCR has been around for a few years, but when the Bangsar edition opened, that's when people really started getting to know about them. It seems that their niche group of patrons in the beginning preferred to keep it that way, but being in Bangsar makes it almost impossible for the gem to be kept a secret. Though right in the heart of foodand- drink condensed Bangsar, Wymann credited the homegrown, made-from-scratch approach of the café to its success. "When we first started from the bottom, we didn't serve anything but coffee. When we realised we needed to move away from just being a coffee place, we expanded to include food. What's special about it is that everything you eat and drink in VCR is made in-house, from the sauces to the sourdough bread and pastries."
Just Googling the café name and looking at the food pictures make us want to hop over at once. When you see the Soft shell crab burger, The Hamachi Royale (house-cured Hamachi, 63 degree eggs, hollandaise sauce, and kale on sourdough bread), or Pretty Cruel (homemade  Valrhona ice cream, deep-fried bananas wrapped in kataifi noodles, fluffy brioche toast and a special Mars Bars and raspberry curd), you'll understand.
————————————————————————
VCR Bangsar,
31, Jalan Telawi 3, Bangsar Baru,
59100 Kuala Lumpur,
03 2201 0011
facebook.com/vcrbangsar