The Glenlivet Does It Again with a Trio of Mystery Single Malts
It's generally news when any major distillery launches a new expression of whisky, but when it's three new expressions from one of the world's most beloved single malts, it's big news indeed!
This month, The Glenlivet, the original Speyside single malt, has launched The Glenlivet Spectra, a limited-edition trio of mystery Scotch whiskies that invites consumers to explore a wide spectrum of flavours through an immersive tasting experience. Each expression is a reinterpretation of The Glenlivet's signature smooth and fruity house style and is released without tasting notes, age, or cask information, challenging the senses of Scotch lovers.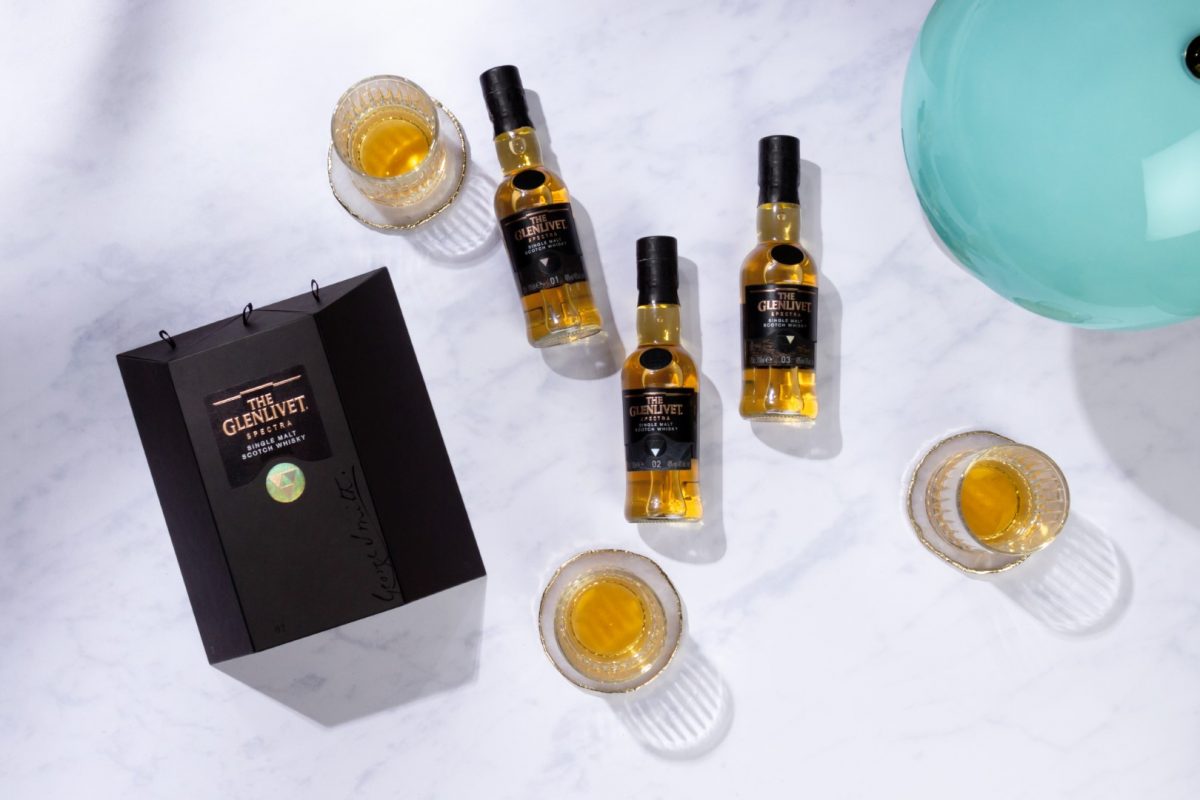 With no tasting notes or other hints of what to expect, whisky lovers are able to approach each of these three single malts on their own terms, with no preconceptions or influence. Are they sufficiently different? Most definitely. You'll likely find one emerging as your chosen favourite, but all three share the foundation of The Glenlivet's signature flavour profile, then build on that with layers of distinctive and subtle differences.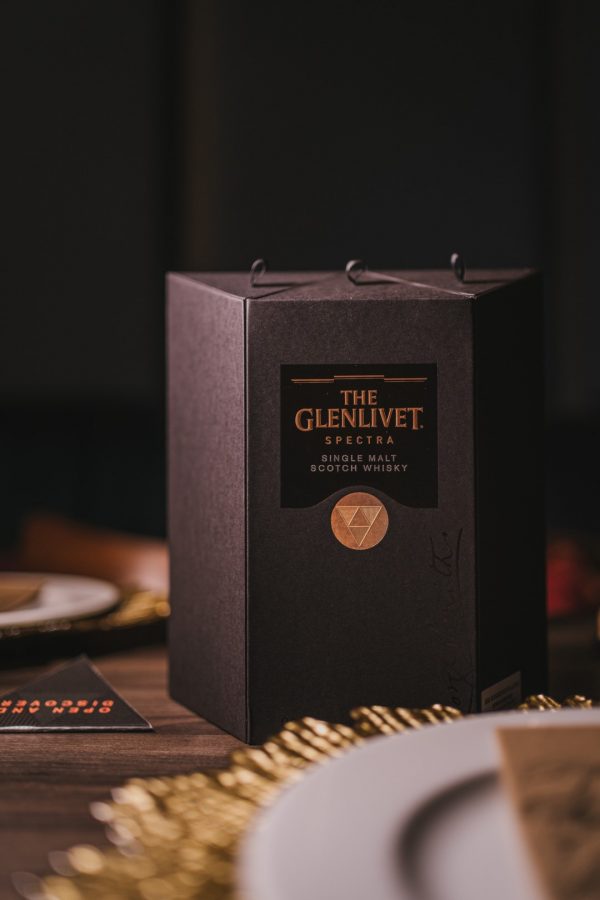 This isn't the first time The Glenlivet has released a mystery whisky. As Pernod Ricard Malaysia's Group Brand Manager Karen Lee explained, "The Glenlivet Spectra is yet another line-up of the mystery editions that transport whisky enthusiasts into a multi-sensorial world, pushing boundaries around product innovation much like the 'blank canvas' of The Glenlivet Alpha to blind-tasting The Glenlivet Cipher or cracking The Glenlivet Code in a virtual challenge room. The Glenlivet Spectra challenges whisky sleuths in developing their own perceptions of the whisky without any preconceptions."
The secret won't last for long, however, as by the end of March, the full tasting notes and cask information will be revealed.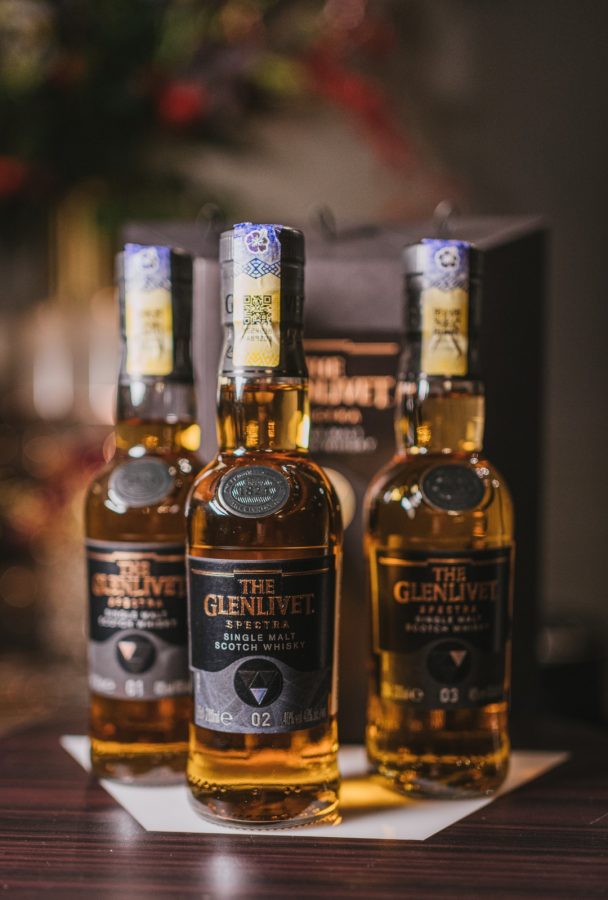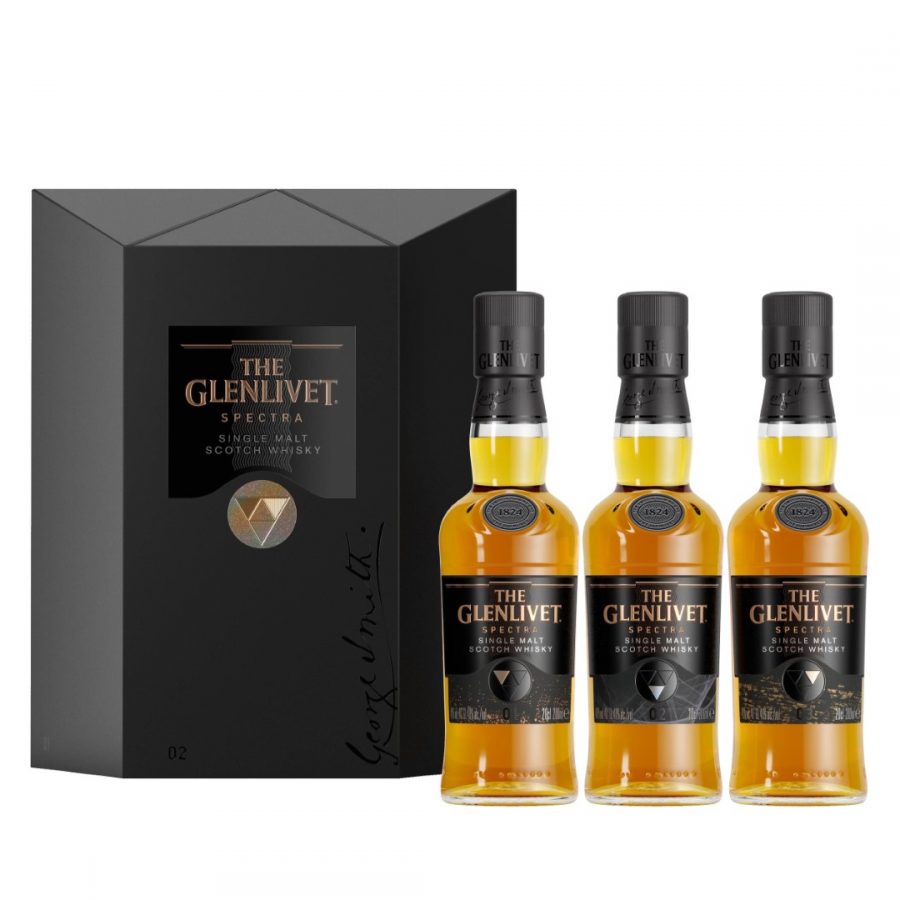 The Glenlivet Spectra is being sold in a uniquely compartmented box holding three 20cL bottles with each of the three expressions. The set is available on a number of e-commerce sites as noted here:
For more information, visit The Glenlivet's site HERE.