15 special seafood dishes from restaurants around KL and Selangor
Sweet, succulent, fresh seafood is always a treat, but not always easy to find. Here's a list of seafood dishes from restaurants around the Klang Valley that will surely tickle your taste buds.
1. Fish soup at Rendez-Vous Upstage Lounge
Start your journey here with a fish soup that's assembled at the table, comprising a tartare of confit vegetables and thick rouille sauce that's poured over with the briny broth, balancing contemporary finesse with traditional flavours, recommended for pairing with a vibrantly zesty South African Golden Kaan Chardonnay 2013.
Address: 100 Lorong Maarof,, Bangsar, 59000 Kuala Lumpur
Read review: Rendez-Vous at Upstage Lounge
Find: Contact details and map for Rendez-Vous
2. Seafood porridge hotpot at Dao Xiang
Dao Xiang keeps growing from strength to strength – each time we return to this restaurant, we're increasingly impressed by how it delivers Chinese Shunde cuisine with top-flight ingredients combined with beautifully skilled execution. The porridge hotpot was a fresh revelation for us this time, with a thin rice broth that serves as an ideal base for the cooking of all manner of meat and seafood. We relished the latter for this meal – green grouper fish, tiger prawns and clams.
Address: First Floor, Nexus, Bangsar South, Jalan Kerinchi, Kuala Lumpur
Read review: Dao Xiang Chinese Cuisine
Find: Contact details and map for Dao Xiang Chinese Cuisine Restaurant
3. Cioppino stew at Flint
The sister outlet to Medan Damansara's Stoked is similarly focused on smoky, sultry cooking, but with a no-pork pivot that spotlights a heftier range of red meat, poultry and seafood. The cioppino-style stew is a sterling illustration of how a masterful restaurant stamps its mark on fresh and attentively selected produce to assemble recipes with nuance and depth.
Address: 24, Persiaran Ampang, 55000 Kuala Lumpur
Read review: Flint
Find: Contact details and map for Flint
4. Seafood squid ink paella at Roost
Chef Albert Frantzen and his team have hatched one of Bangsar's most intelligent menus, treating thoughtfully sourced produce with conscientious creativity in a charming setting. The squid ink paella with snapper, prawns and other fresh catch in the pot – ideal as a family feast, this requires a one day advance order – satisfying triumphs in transposing Italian and Spanish rice-based cooking into our domestic context.
Address: First Floor, 69-1, Jalan Telawi 3, Bangsar Baru, 59100 Bangsar Baru
Read review: Roost
Find: Contact details and map for Roost
5. Signature seafood pot at Four Seasons Seafood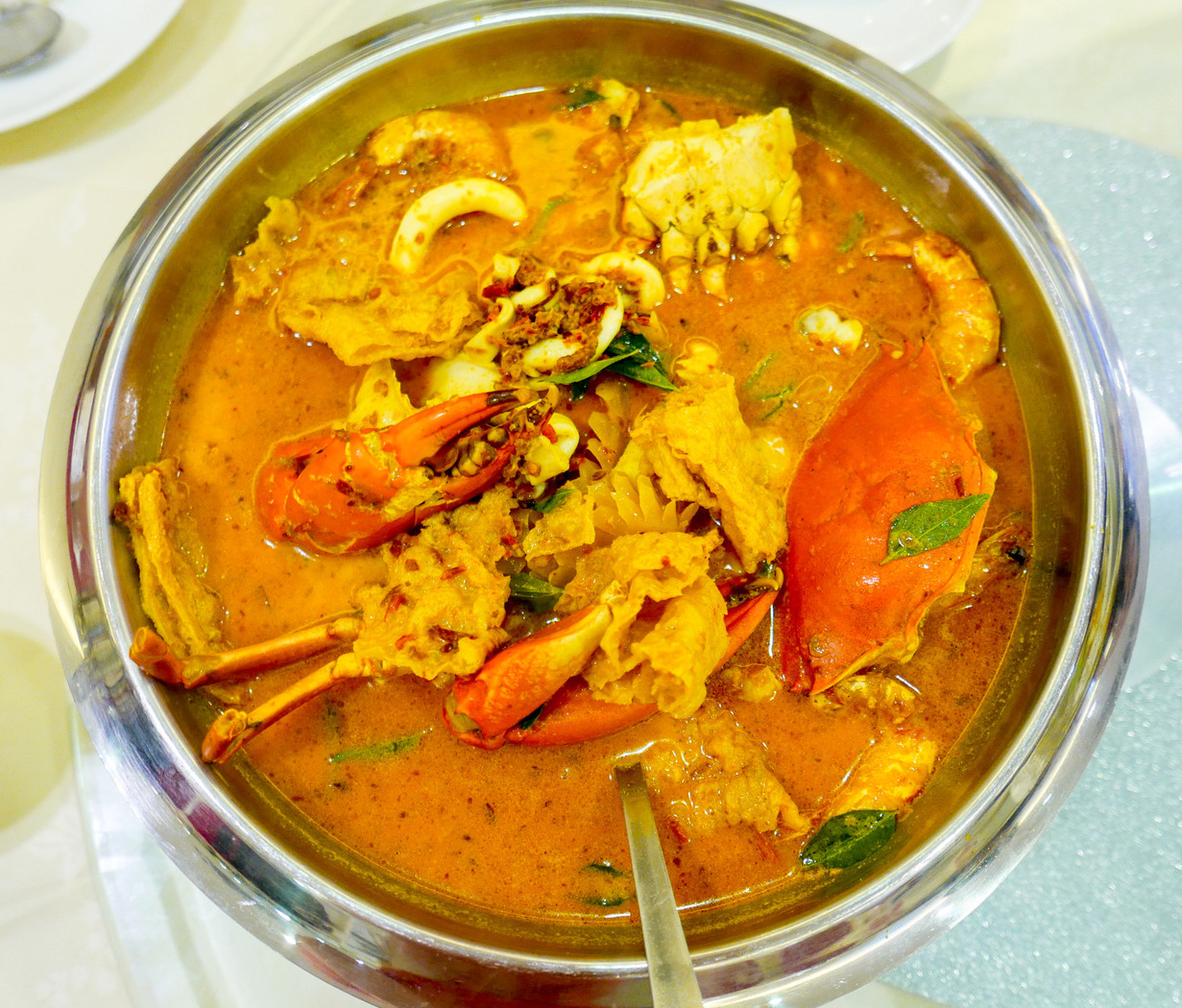 Dive into the menu with a signature: A steaming-hot Seafood Pot speciality, brimming with the bounty of the ocean – meaty crabs, fleshy fish, tender squid, juicy prawns, plus a bonus surprise of a succulent pork patty flavoured with salted fish, all submerged in a well-balanced broth that's reminiscent of fish head curries, moderately fiery and not cloyingly creamy. It's a patron-pleasing preparation that should have everyone slurping up spoonful after spoonful to savour with rice.
Address: No. 48, 50, Jalan Temenggung 15/9, Bandar Mahkota Cheras, 43200 Cheras
Read review: Four Seasons Seafood Restaurant
Find: Contact details and map for Four Seasons Seafood Restaurant
6. Charcoal grilled crabs at Nong & Jimmy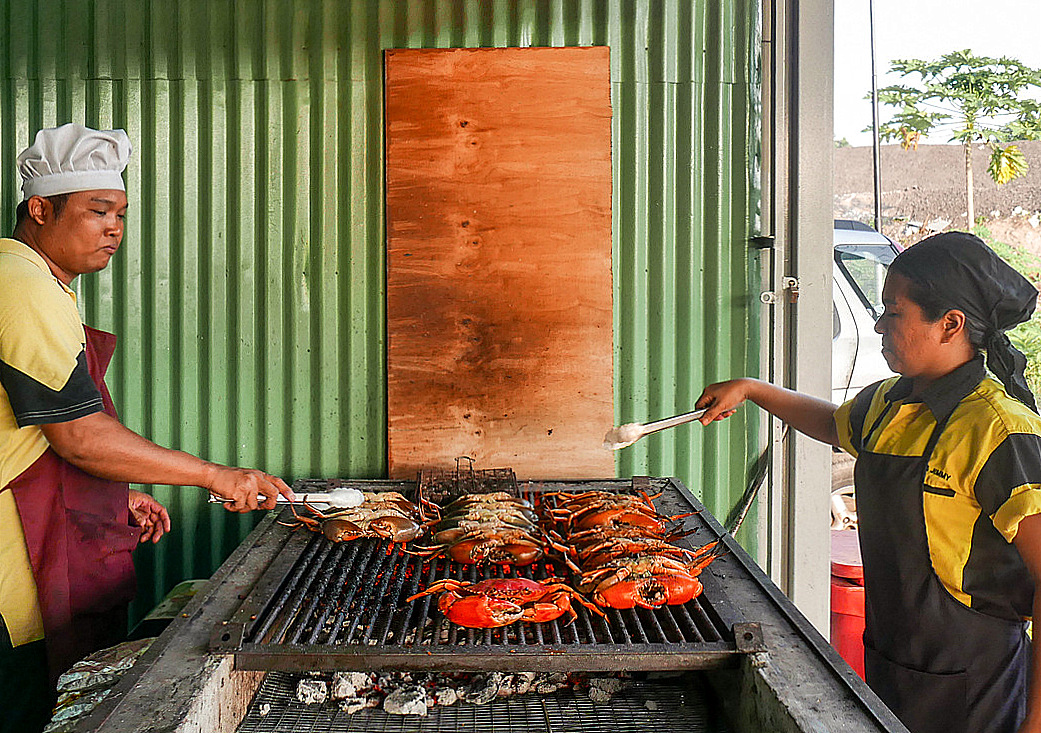 Every first-timer starts with the Nong & Jimmy's famed charcoal-grilled crabs (market price), which should work well for customers who crave a slightly smoky firmness to their crustaceans, but it's worth digging deeper into the rest of the menu, which promises a sweeping range of Thai-inspired creations, some of which can prove elaborately and enjoyably unique.
Address: 298C, Jalan 15, Kampung Baru Ampang, 68000 Ampang, Selangor
Read review: Nong & Jimmy Thai BBQ Seafood
Find: Contact details and map for Nong & Jimmy Thai BBQ Seafood
7. Tiger prawns in banana leaves at Kayra Kerala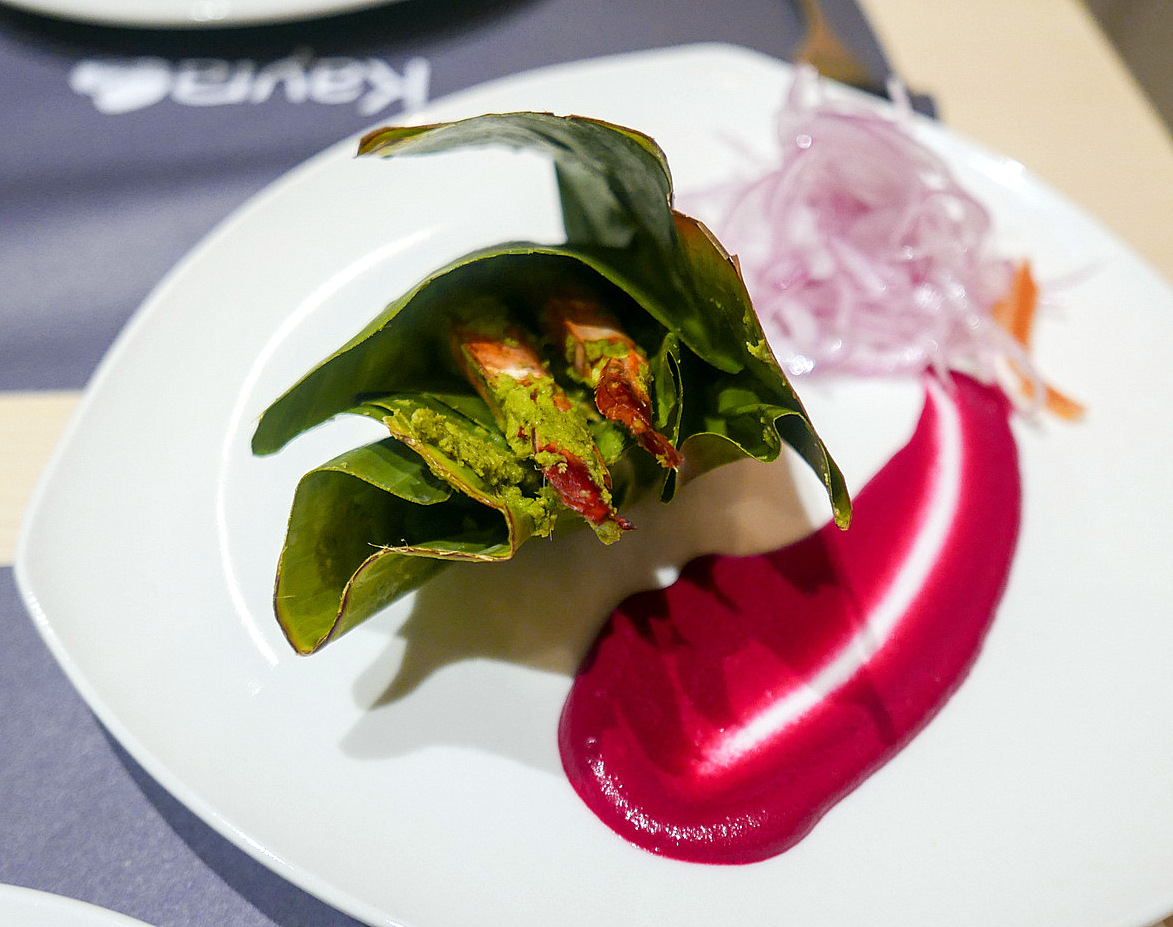 The Kurumulagu Konju features commandingly fresh marinated tiger prawns, deliciously steamed in a banana leaf pouch and garnished with beetroot emulsion. The dish spotlights an ensemble of well-prepared ingredients that showcase diverse shades and subtleties.
Address: 46 Jalan Tun Mohd Fuad 1, , Taman Tun Dr Ismail, 6000 Kuala Lumpur
Read review: Kayra Kerala Cuisine
Find: Contact details and map for Kayra Kerala Cuisine
8. Salmon poke rice bowl at Poke Bowl Rice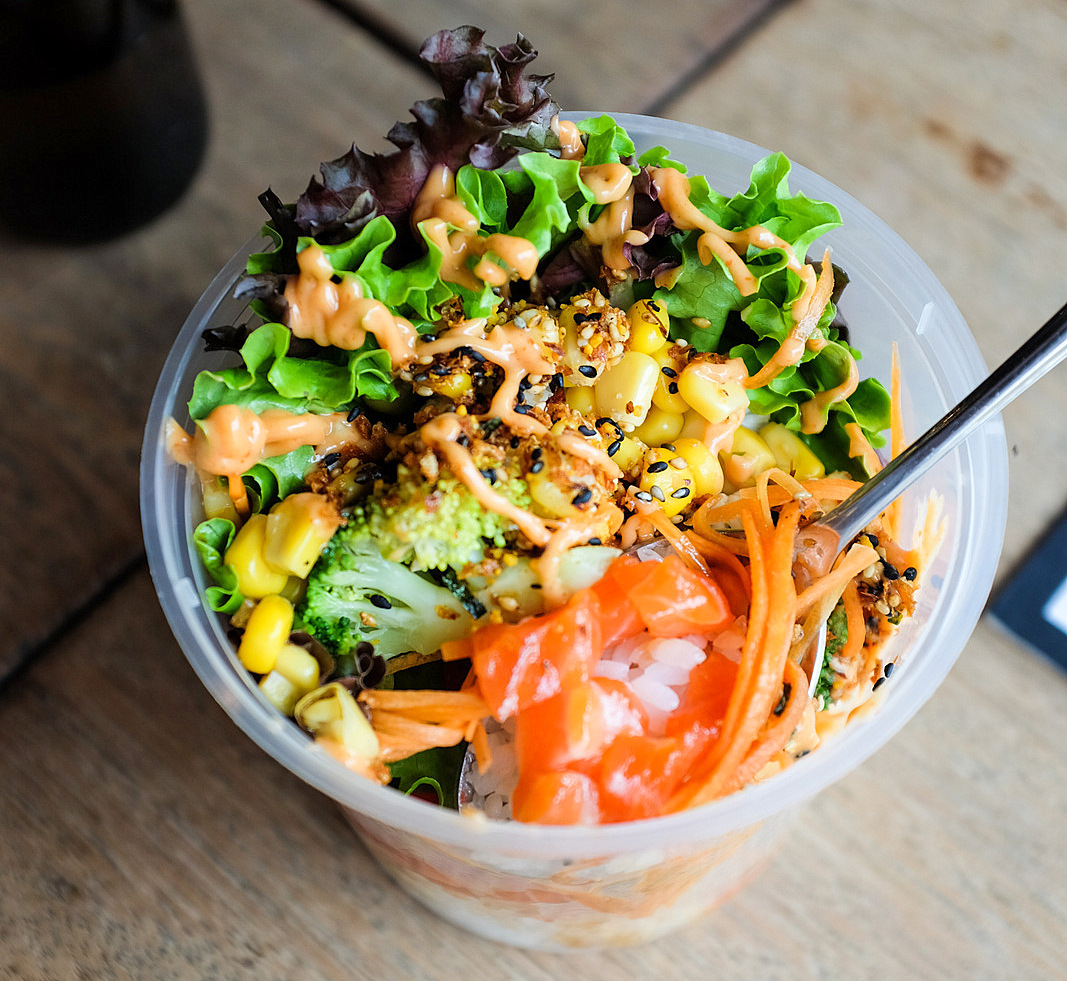 Poke Rice Bowl ('poke' is Hawaiian for slice or cut) is one of the pioneering local purveyors of this pleasure – warm steamed rice topped with cubed raw salmon and your choice of fresh veggies and sauces, such as broccoli, corn, carrots and cauliflower with togarashi, shoyu and sriracha.
Address: Inside the Korea Wallpaper showroom, 2-1, Jalan Merbah 1, 47170 Bandar Puchong Jaya, Selangor
Read review: Poke Bowl Rice
Find: Contact details and map for Poke Bowl Rice
9. Seafood popcorn at Southern Rock Seafood Kitchen
Meet this collaboration between the founders of Changkat Bukit Bintang's Magnificent Fish & Chips Bar and Bangsar's Southern Rock Seafood wholesalers – a restaurant located beside the latter's retail store.  It's all seafood, all the way – no chicken, no beef; SRS focuses on its forte and surfaces with a solid selection that ranges from seafood 'popcorn', beautifully textured fish balls made of salmon, snapper and cod, served with Marie Rose sauce.
Address: 32, Jalan Kemuja, Bangsar Utama, Kuala Lumpur
Read review: Southern Rock Seafood Kitchen
Find: Contact details and map for Southern Rock Seafood Kitchen
10. Tom yum wow at Streat Thai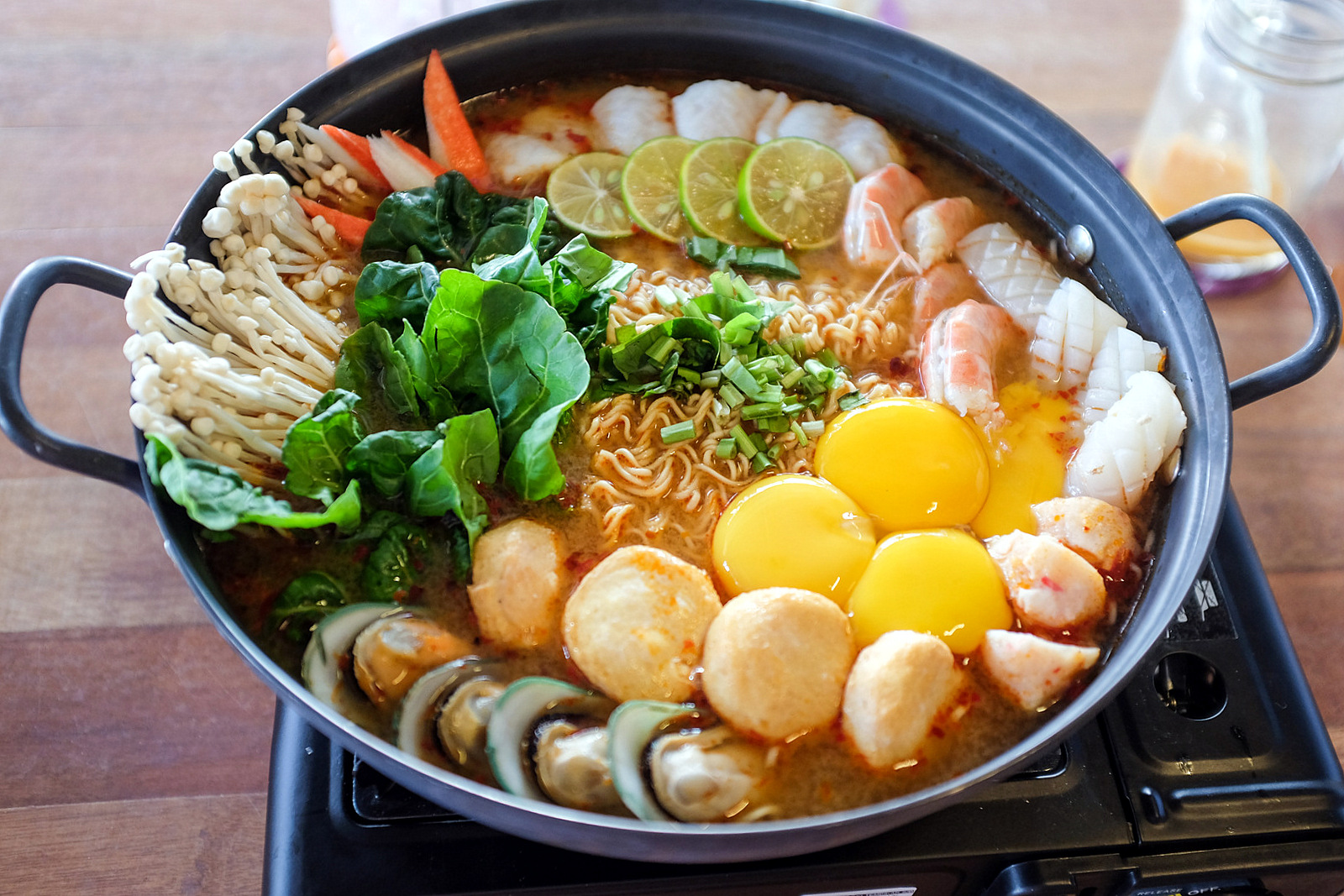 Streat Thai is fuelled by the formidable skills and experience of more than a dozen chefs from across the Land of Smiles. Don't miss a version of Thailand's trending Tom Yum UFO, called Tom Yum Wow here – a steaming-hot pot of instant noodles with fish, prawns, squid, fish balls, surimi crab sticks, enoki mushrooms, eggs and vegetables, ideal for sharing among three people.
Address: 100-G.001 The School , No. 72A Jalan Universiti, 46200 Petaling jaya, Selangor
Read review: Streat Thai
Find: Contact details and map for Streat Thai
11. Fresh sea urchin at Yamaguchi Fish Market
From Japanese sea breams to Malaysian white snappers, Canadian-bred sea urchins to French oysters and Alaskan king crabs, Yamaguchi Fish Market is a one-stop polestar for customers coveting the opulence of the world's oceans. The water's the limit. Sea urchin here is a treat: Fresh sea urchin, lifted straight from the water, eaten off its hedgehog shell, bearing the full magnitude of uni's unmistakably charismatic flavour, with its creamy-firm sumptuousness of texture.
Address: 16 Jalan Kampung Pandan, Kuala Lumpur
Read review: Yamaguchi Fish Market
Find: Contact details and map for Yamaguchi Fish Market
12. Boston lobsters with percik-style sauce at Steaks & Lobsters
Steaks & Lobsters has fast become Desa Sri Hartamas' go-to place for mega-hearty meals of a bovine and crustacean bent. You can now order your Boston lobsters with a percik-style sauce for a unique Malaysian enhancement with a rich flavour. But if you prefer to enjoy the juicy-sweet flesh unvarnished, S&L has serves a prime breed of wild-caught live lobsters, ensuring its steamed and grilled options can stand claw-to-claw with KL's most satisfying lobsters.
Address: 42, Jalan 24/70A, Desa Sri Hartamas, Kuala Lumpur
Read review: Steaks & Lobsters
Find: Contact details and map for Steaks & Lobsters
13. Seafood spread at Crab Hut
Crab Hut is about getting hands on and coming to grips with a hearty meal: Bags of cooked crabs and other seafood are spread across the table's paper cover, beckoning customers to dig into these shells and dig out the fresh, meaty flesh with their fingers, mopping up lip-smacking sauces like Garlic Butter, Zesty Lemon, Jamba-Jamba Tomato and Signature Southern Bang. But there's something extra, exclusive purely to Crab Hut: Promotional sauces that change every two months.
Address: P2-25, Shaftsbury Square, Persiaran Multimedia, Cyberjaya, Kuala Lumpur
Read review: Crab Hut
Find: Contact details and map for Crab Hut
14. Lobster roll at Pince & Pints
From 32 Duxton Road to 32 Telawi Street, bringing a taste of Maine and Massachusetts to Malaysia. The star is the New England-style Lobster Roll, showcasing tender steamed chunks of a whole lobster, including the claw meat, marinated in mayo, showered with chopped chives and stuffed in a butter-fried bun, served with a salad, fries and garlic aioli. Ocean-sweet flavours in the roll, with a bounty of textures to bite into. Carb enthusiasts, take note: The fluffy-soft bun and fries are fabulous.
Address: 32, Jalan Telawi 5, Bangsar, Kuala Lumpur
Read review: Pince & Pints
Find: Contact details and map for Pince & Pints
15. Peranakan udang serai with cashews at Sarang Cookery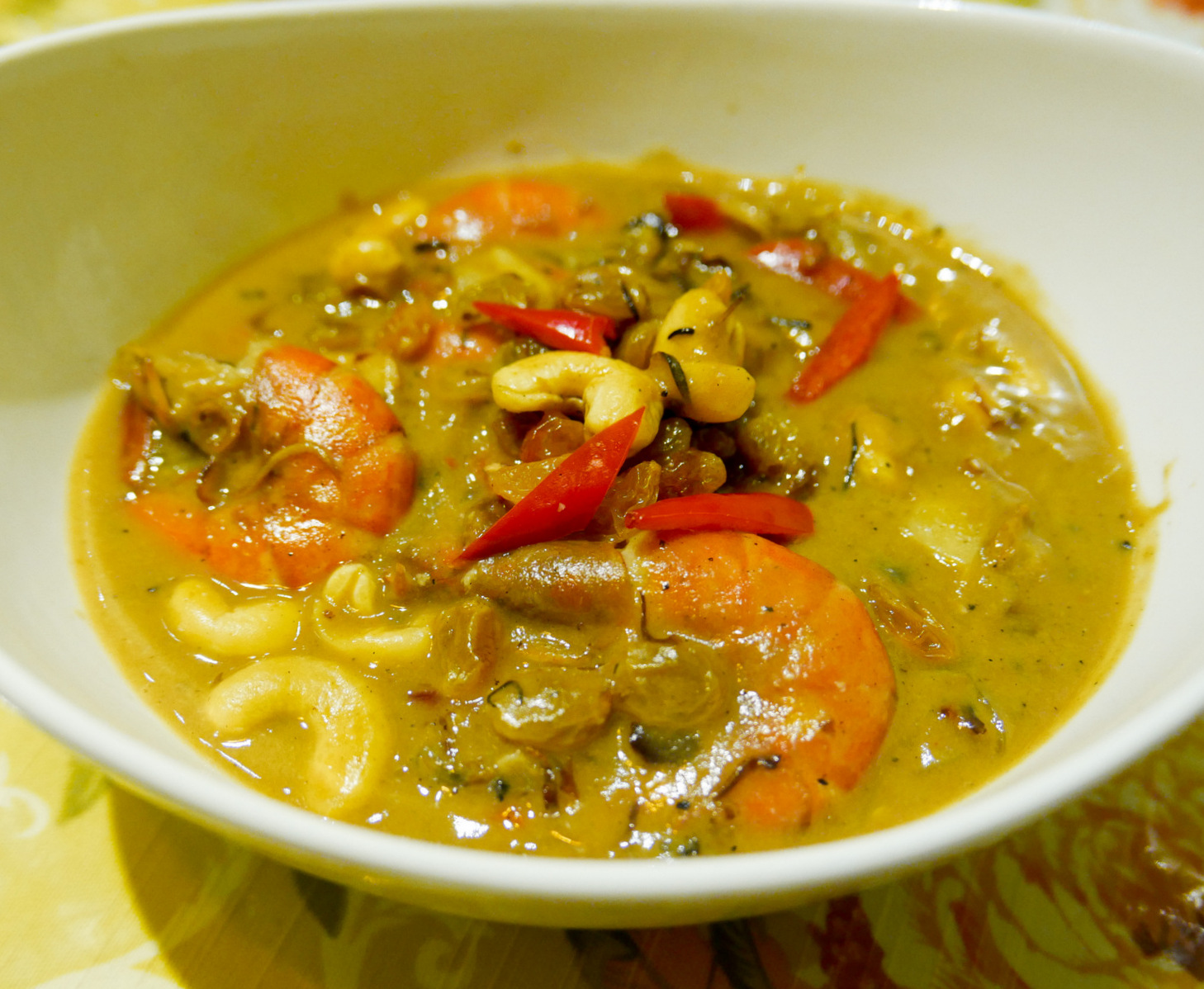 Focusing on the soulful flavours of Peranakan cooking, Sarang Cookery brings together the talents of Christina, her hiking buddy Irlene, and Malaccan Chitty chef Raj . Raj credits many of these recipes to his mother – our favourite might be the Udang Serai, featuring fresh, fleshy prawns complemented by cashews in a thick, tangy coconut milk gravy, fragrant with lemongrass, chillies and other herbs and spices
Address: 8, Jalan Galloway, 50150 Kuala Lumpur
Read review: Sarang Cookery
Find: Contact details and map for Sarang Cookery