Cor Blimey! in Subang Jaya: Restaurant review
As soon as I push open the swing glass door and step in, I see a huge sign on the far wall that says "Long Live British Fish & Chips." To my right stands a corrugated metal counter with a grille face.  A few steps ahead, one row of wooden tables and stools are stylized with Union Jack motifs.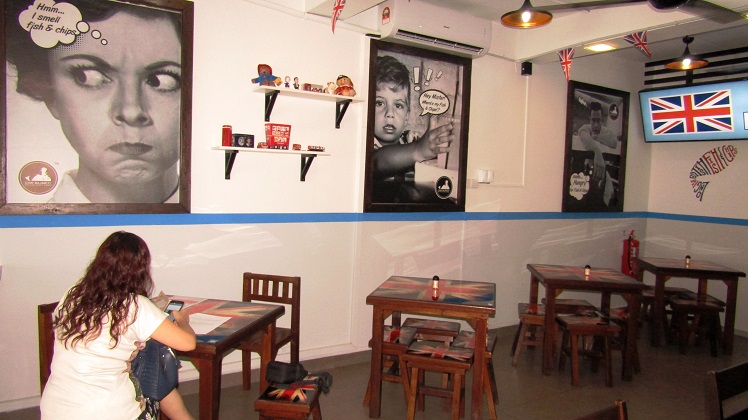 Grabbing a seat here makes me face a wall clad in wood panels from which signs of cities in UK are fastened. British chart-toppers of yesteryears blast from hidden speakers to complement posters showing scenes of London hung on another wall.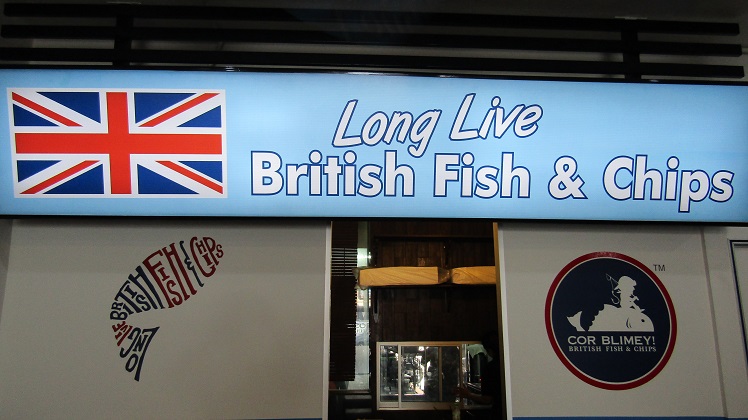 The one-page laminated menu, which details 25 dishes, highlights fish and chips as its signature meal. First, you select the fish, choose from the catch of the day, butterfish or dory, then you choose the between plain, lemon and herb, onion and garlic or coconut curry batter.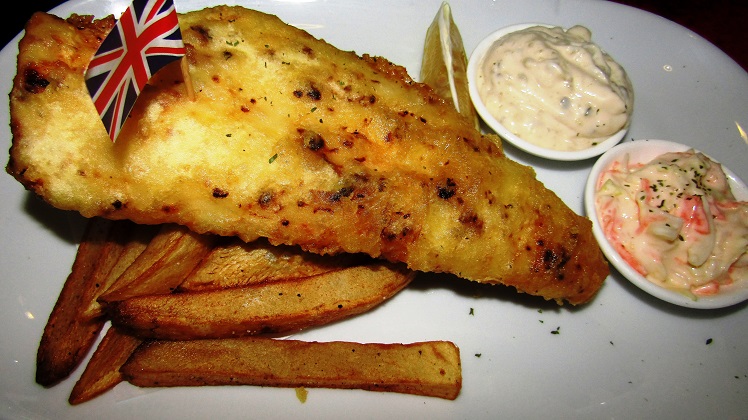 Soon after placing my order for haddock and chips (RM31.79), the meal emerges quickly from the kitchen on a white platter.  A small paper Union Jack toothpick flag stands proudly on the fish, which is a big portion.  First, I give the fish a squirt of lemon to liven the taste up a bit. I cut a piece and dip it in tartar sauce. My gnashers sink through the crunchy batter, which gives way to mild flavoured fish with firm texture. The haddock could not have tasted any fresher! And the sour-savoury tartar sauce was a welcome flavour to the fish.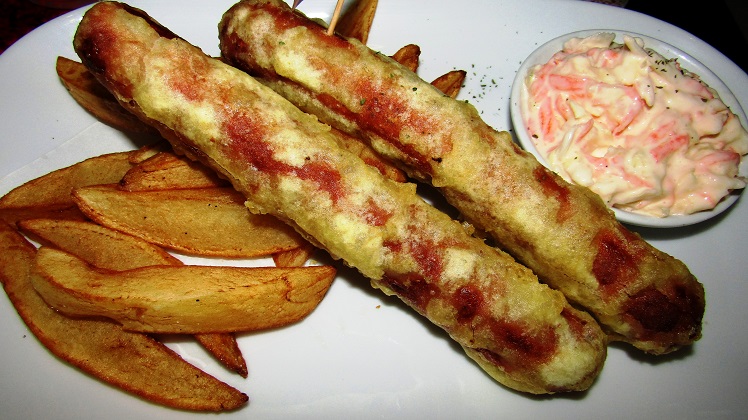 Jumbo Sausage (RM19.69) comes with fries and coleslaw.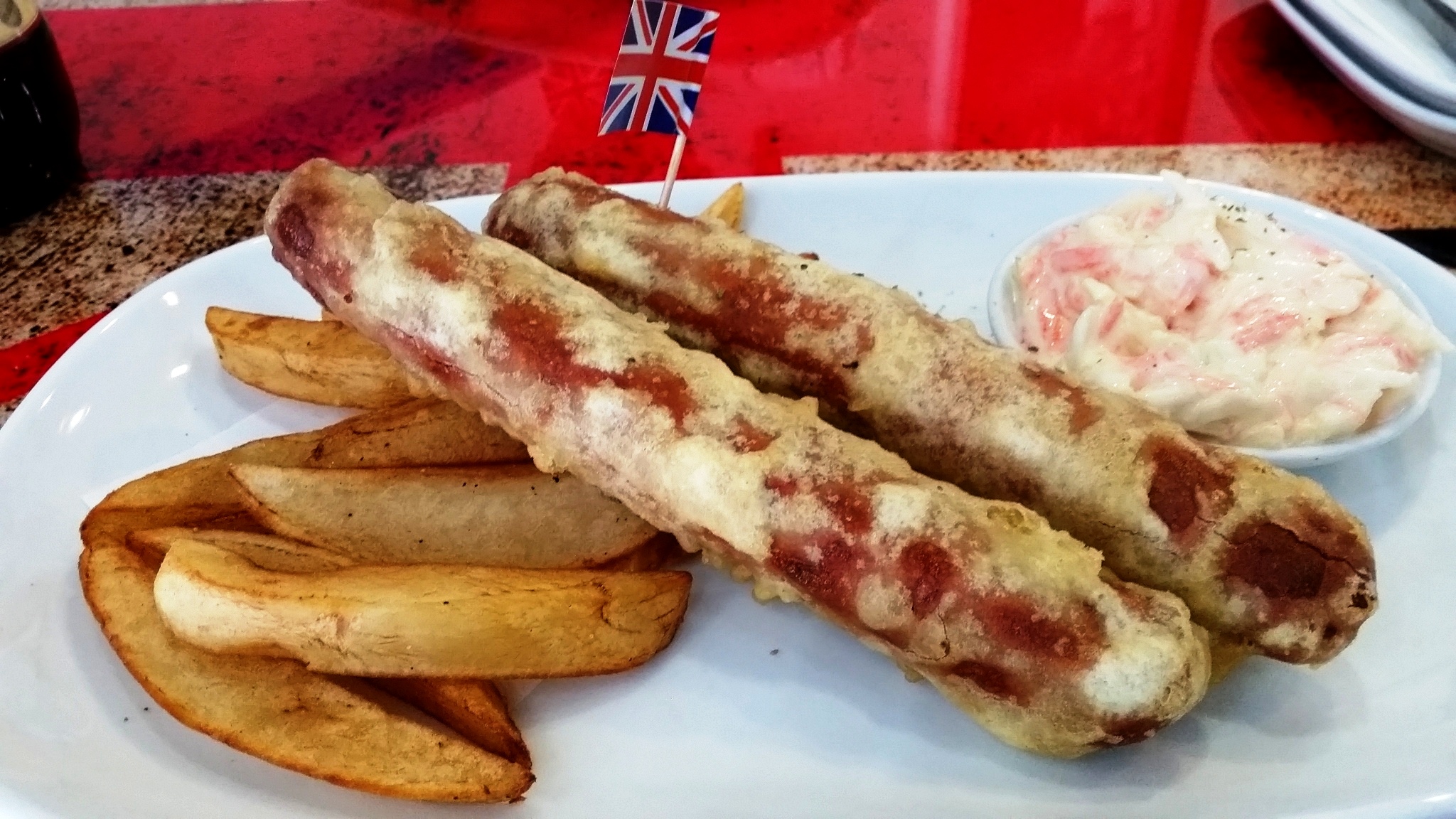 The casing of the giant banger is crispy and tight with a flavourful filling. My taste buds tell me the meat is chicken. And I like the mild burst of peppery-and-saltish taste on every bite. Throw in more of the fries and this dish will fill you up.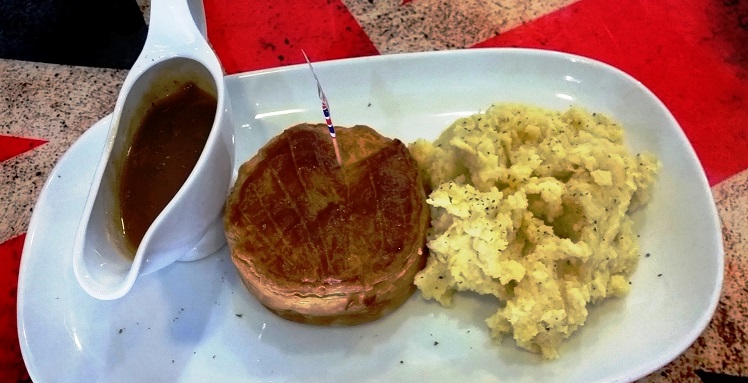 My chicken and mushroom pie (RM27.39) is served with mash and mushroom sauce.  The crust of the pie is flaky and its filling is loaded with chicken and veggies, which provides a welcome contrast in texture and flavours.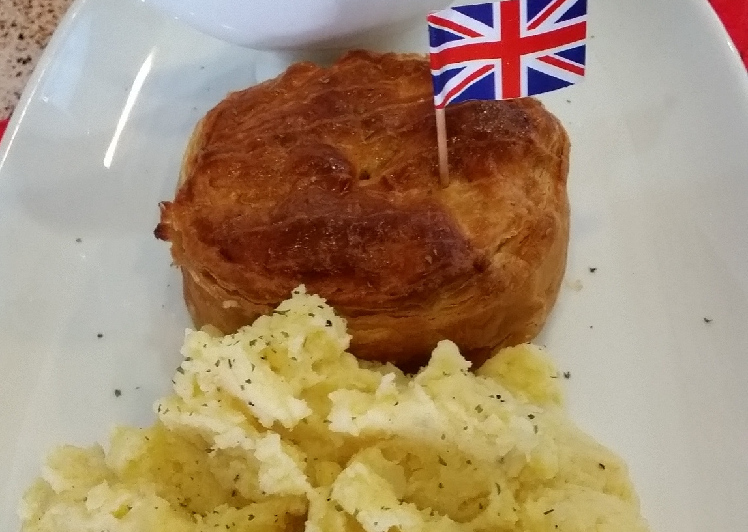 The mash is creamy and smooth.  Overall, this dish certainly qualifies as a hearty comfort food.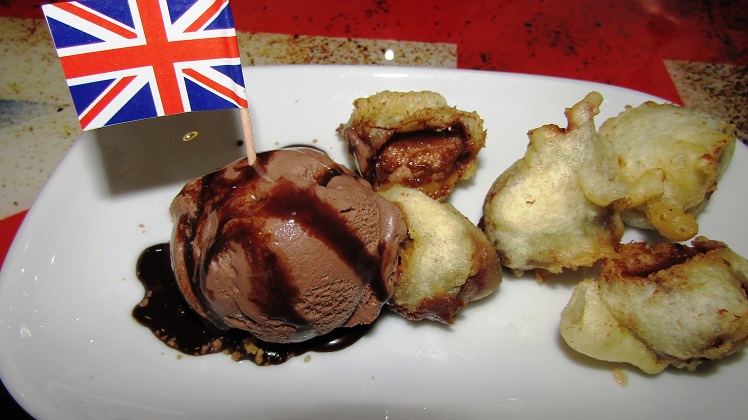 Deep-Fried Mars Bar (RM11.99) originates from the village of Stonehaven in Scotland.  The light, crispy batter seals the chocolate bar completely, so none of the contents ooze out during deep-frying.  My first bite conjures up images of a volcano with hot, sweet molten lava inside! A scoop of the chocolate ice cream on the side cools down my mouth.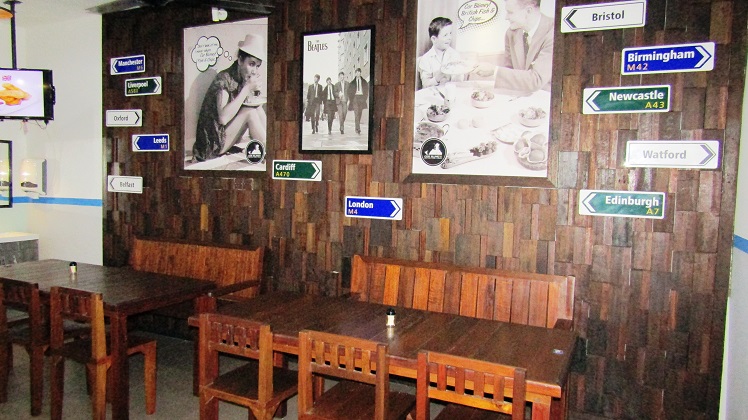 Cor Blimey! is a cheaper and satisfying alternative than going to London for British food, just come here!
Note: This article originally stated that the sausages were pork but it's since been edited. This restaurant is complete pork and alcohol free.
Location & Details
Cor Blimey!
No. 23, Jalan SS 15/4, Subang Jaya, Petaling Jaya
12pm to 3 pm and 5 pm to 11 pm, closed on Monday
Tel: +60 3-5611 3358