The Nightingale at Atria Shopping Gallery: Cocktail bar review
This review is brought to you in part by The Nightingale.
Cocktails coupled with canapes: The Nightingale is right on tune with harmonious pairings of drinks with food, conceived by bar chieftain Jose Kim Fulgencio for customers who crave a refreshingly different way of experiencing the craft of mixology.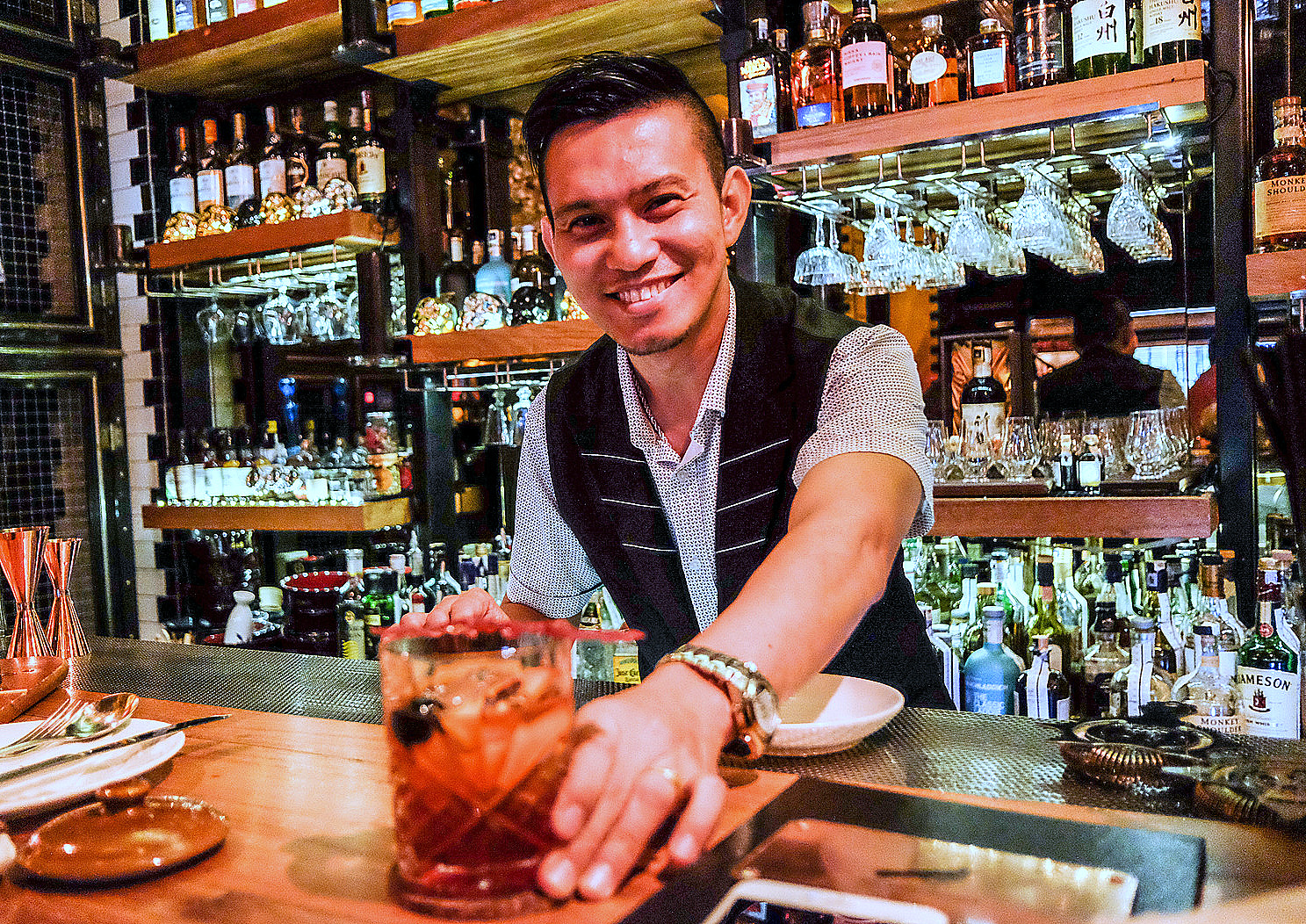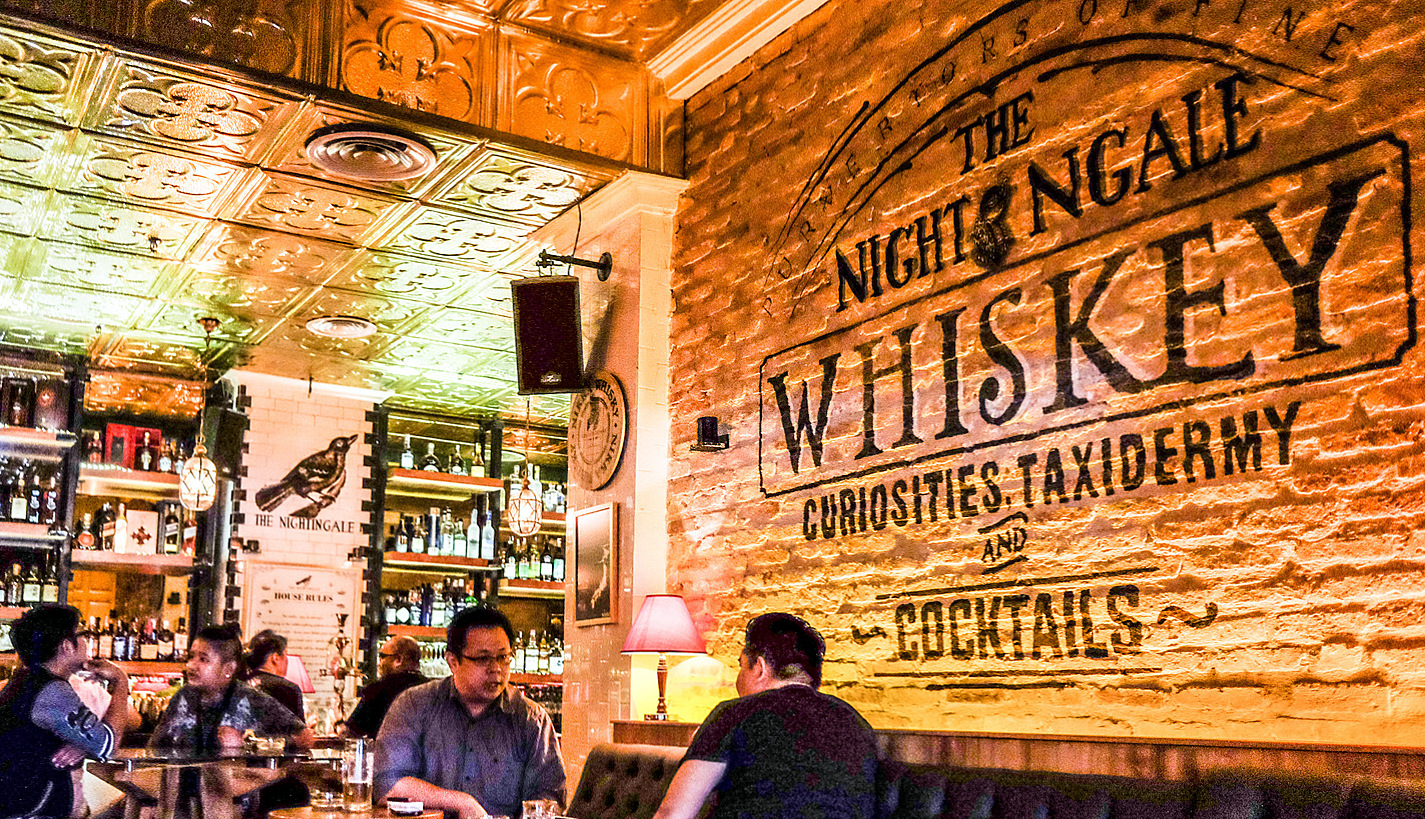 The Nightingale is an intimate bar within a lively gastropub, occupying the back of Atria Shopping Gallery's Spitalfield's restaurant. It's comprehensively stocked with all the alcohol your liver can handle, from whiskey to wine, but the most distinctive draw is the cocktail list – no mere Mojitos or Margaritas here; each of the nearly dozen creations are unique, with names like Pretty Reckless and Madz Walk Beside Hendrix.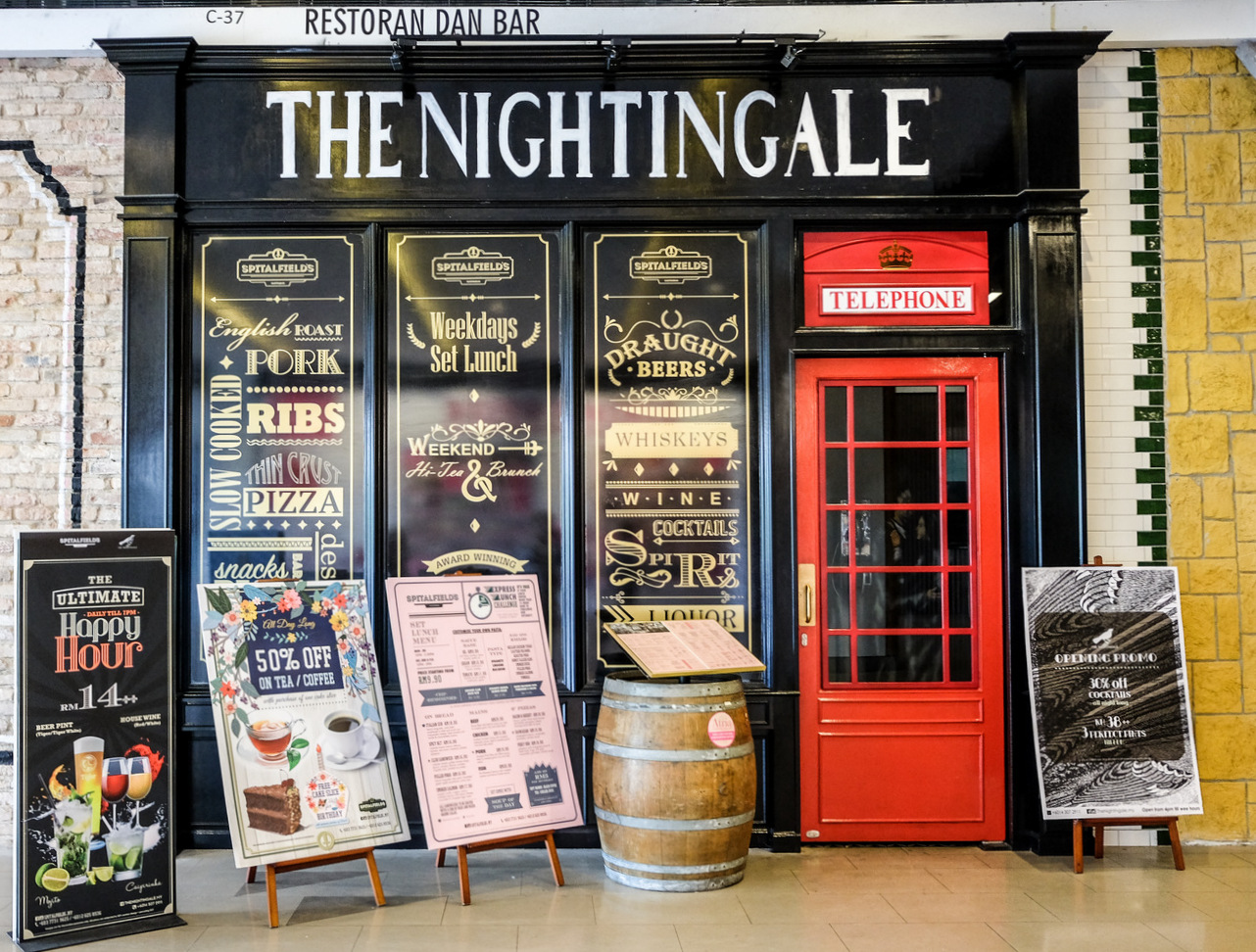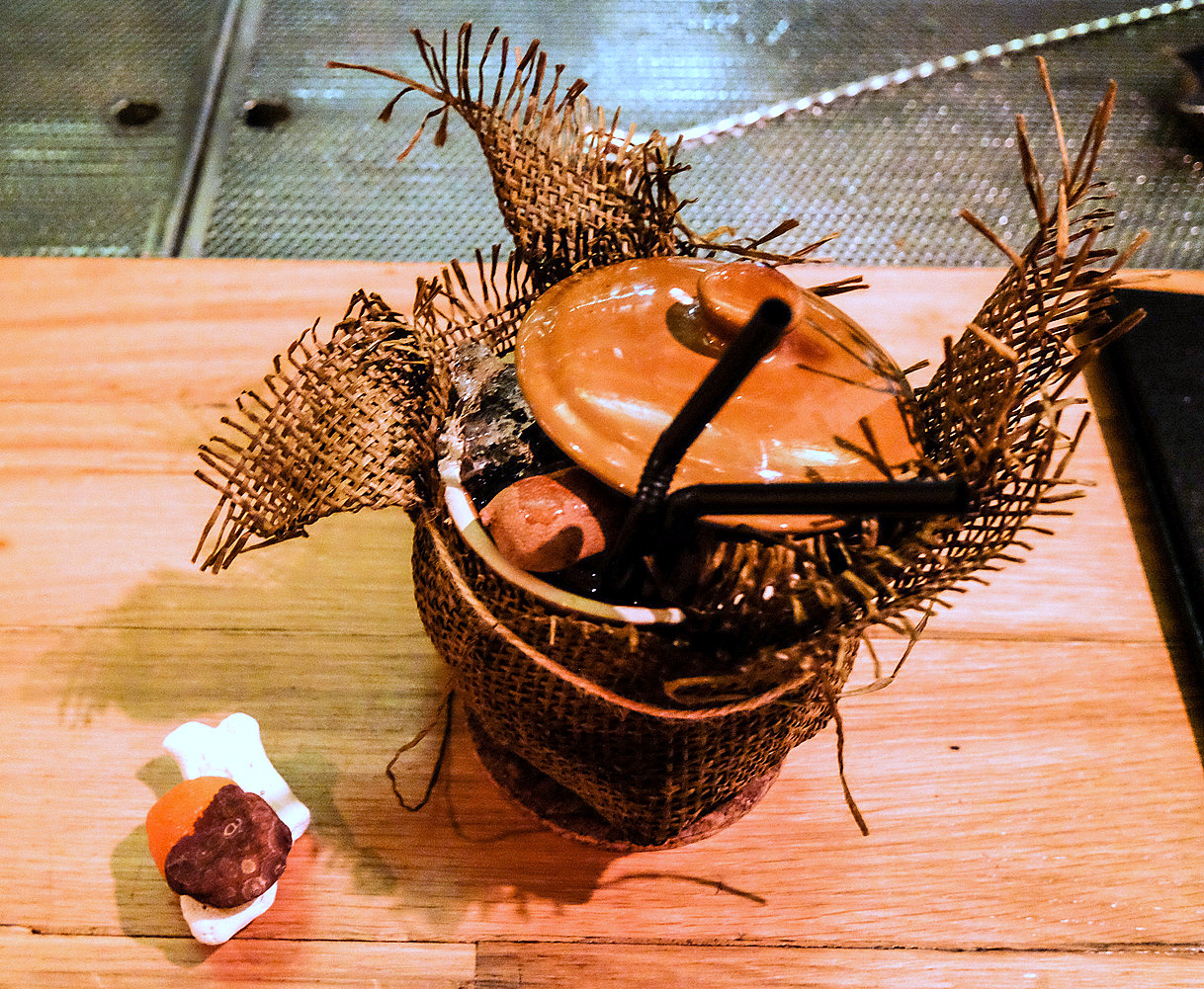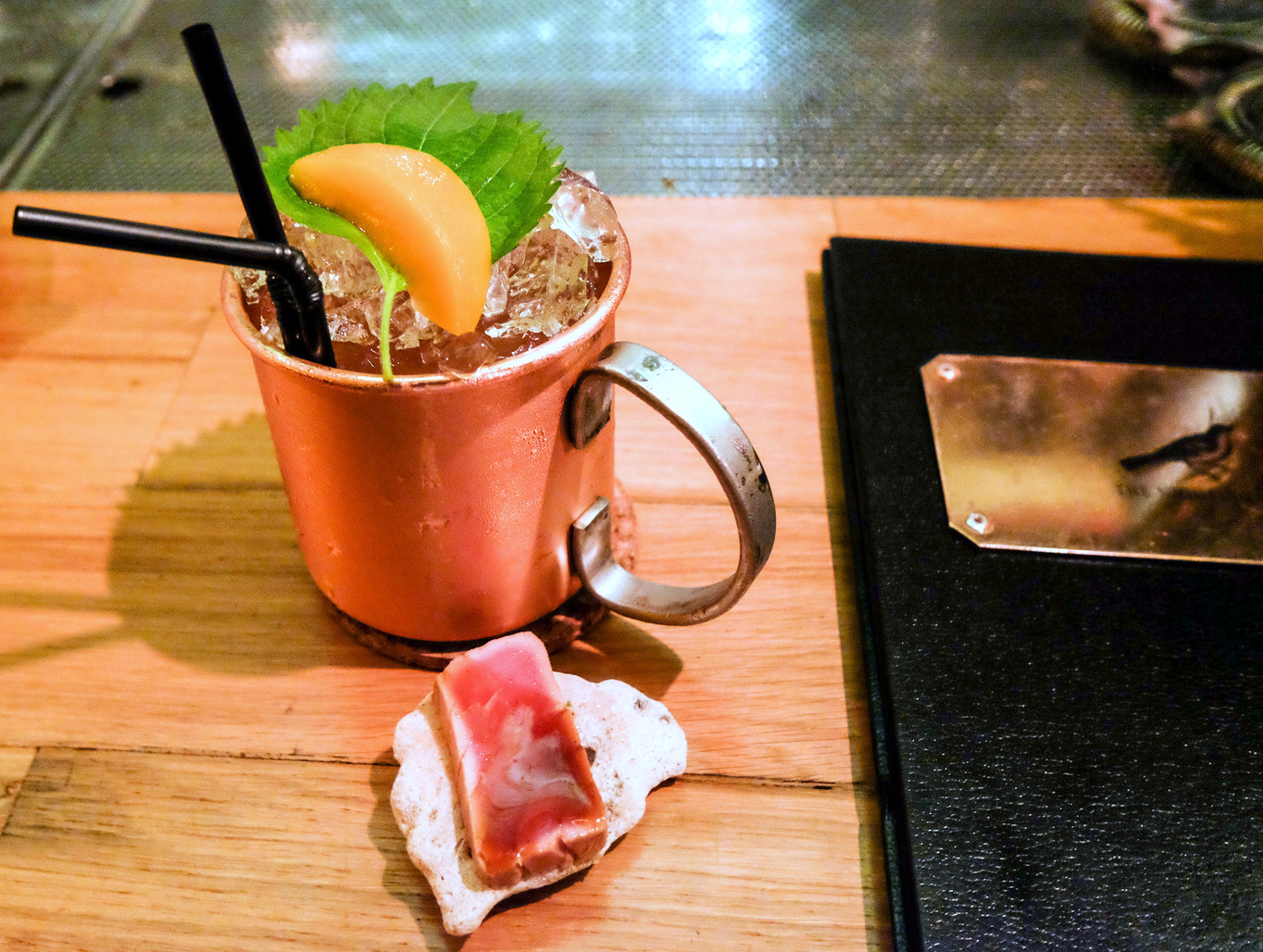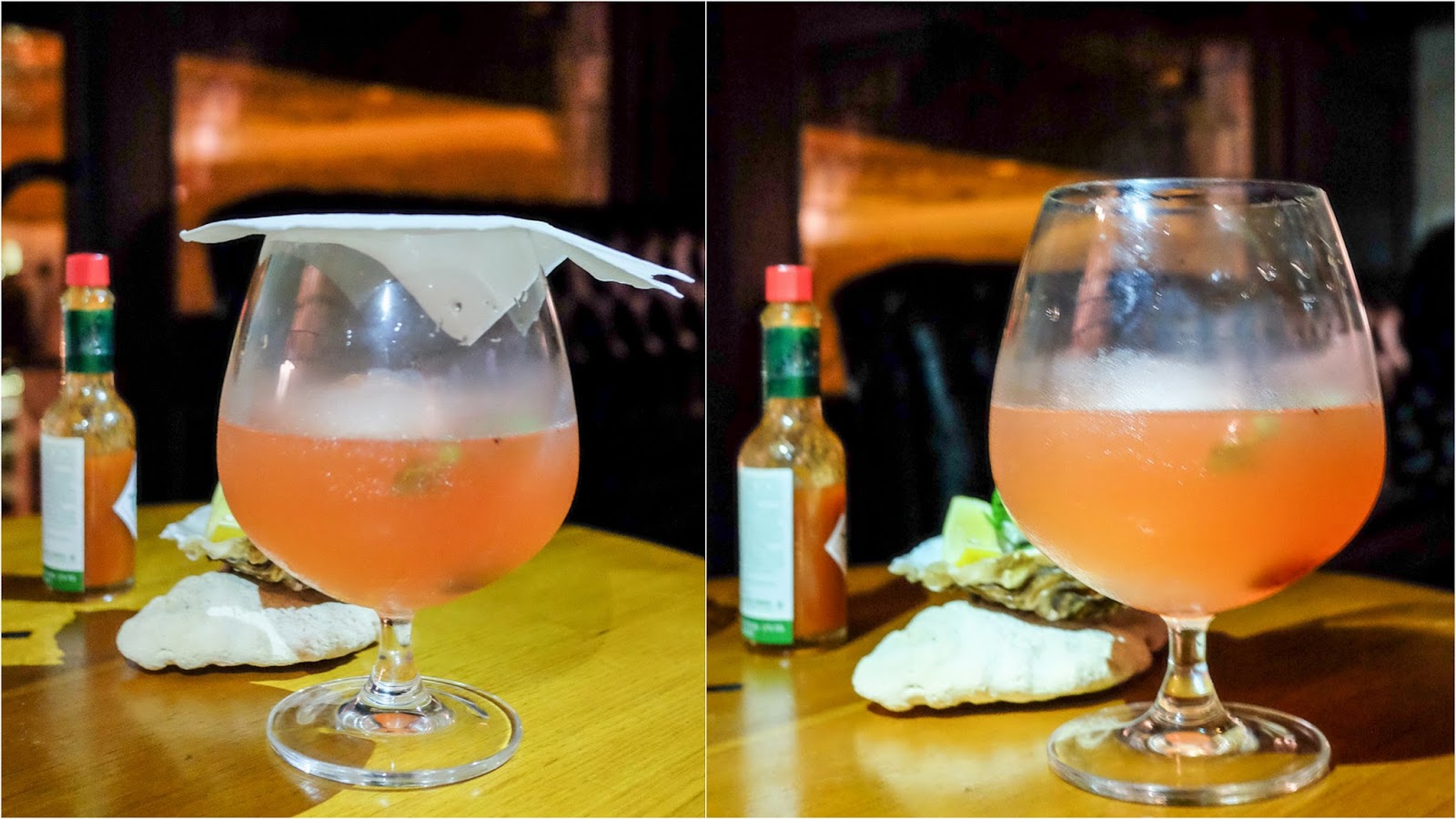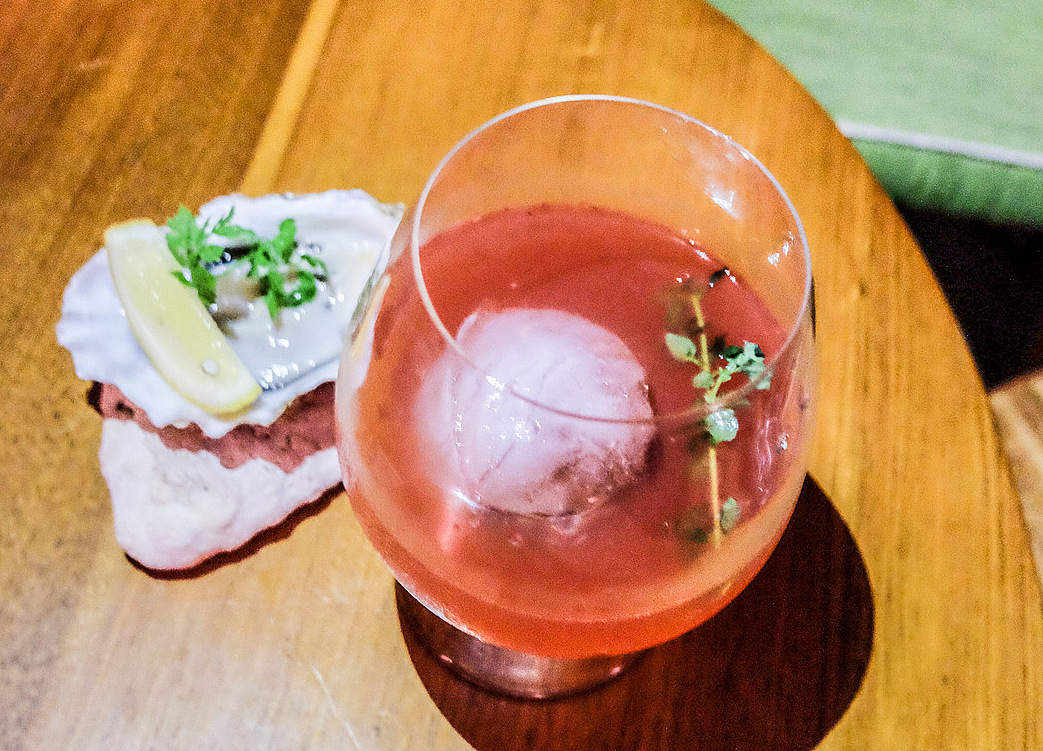 What makes them even more special is that each one comes with its own individual canape, carefully chosen to complement the cocktail; the canapes aren't listed on the menu, preserving the element of surprise – your cocktail might emerge with an oyster, tuna, chocolate, popcorn, or even something extraordinarily elaborate like dried watermelon topped with feta cheese and four-fruit jam – it's a mystery worth solving by ordering each drink.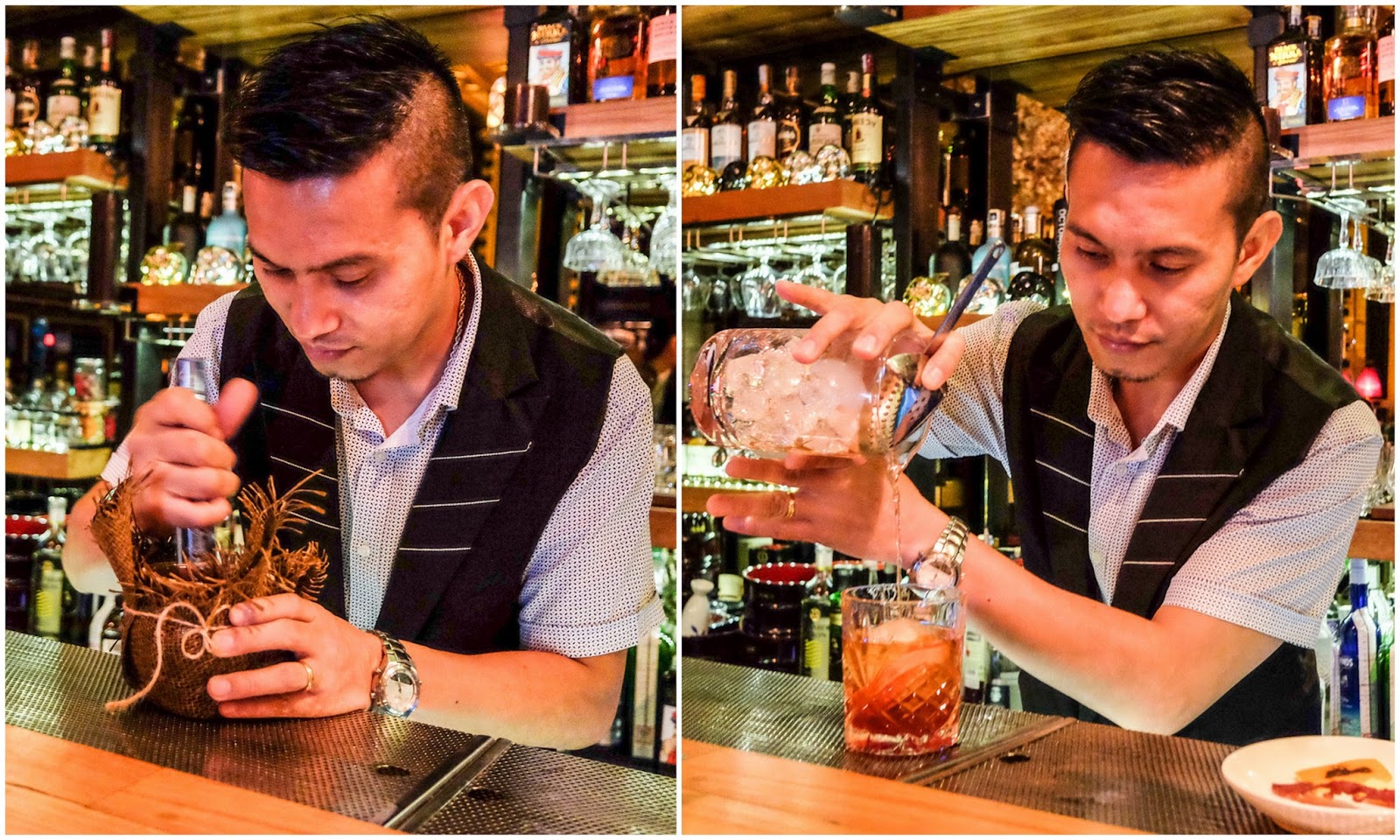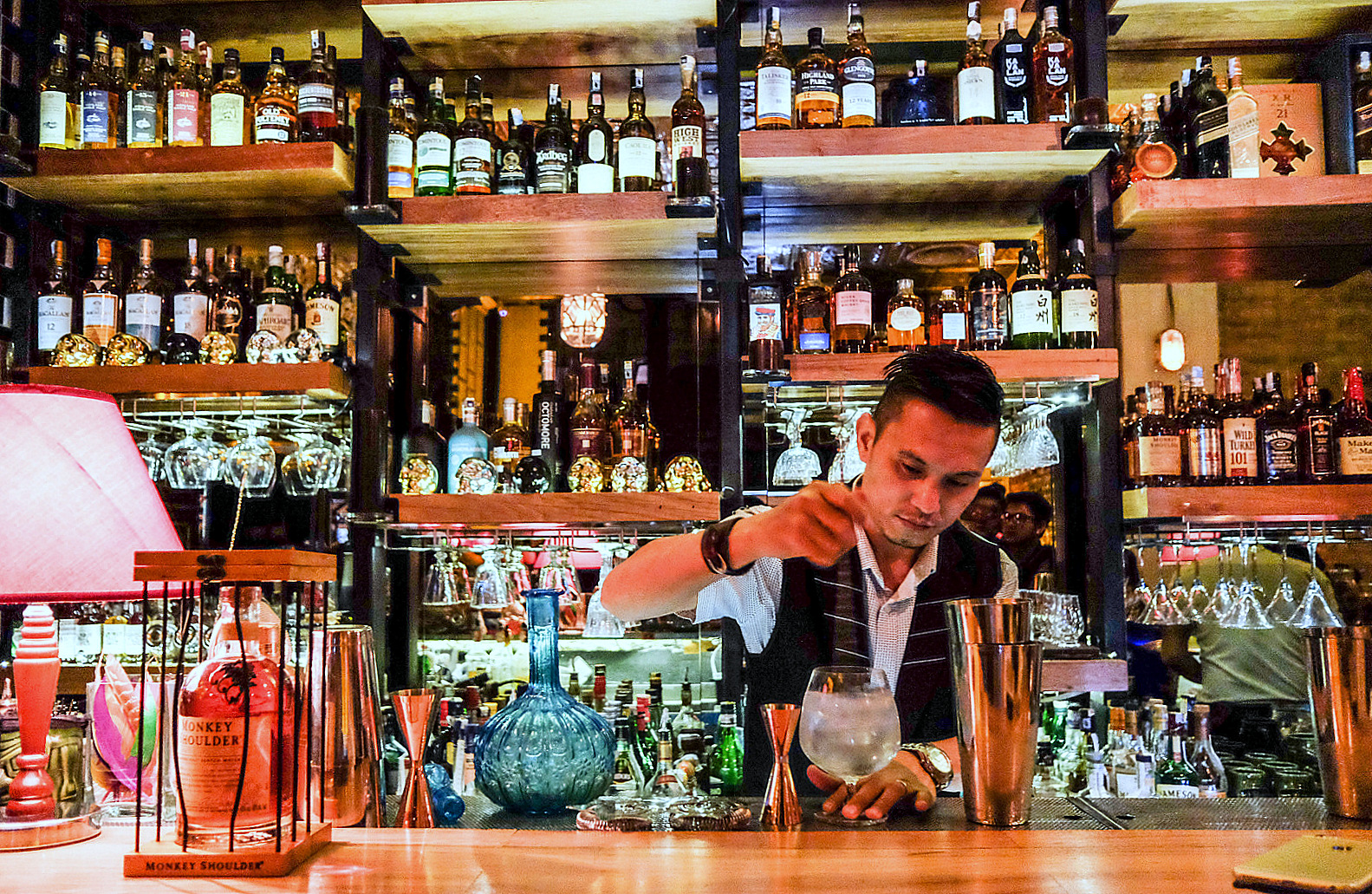 Cocktails
The cocktails prove cleanly and capably calibrated, with versatile dynamics to keep us hopelessly hooked on sampling one after another: Named for its architect, Kim (RM35) is the ideal introduction, smoothly blending Martell VSOP Cognac with the mellow subtleties of elderflower liqueur, red and green grapes, lemon juice and thyme. Expect to see raised eyebrows with the components of The Nightingale's other cocktails, including beetroot juice, blackberry vinegar and Bourbon smoke.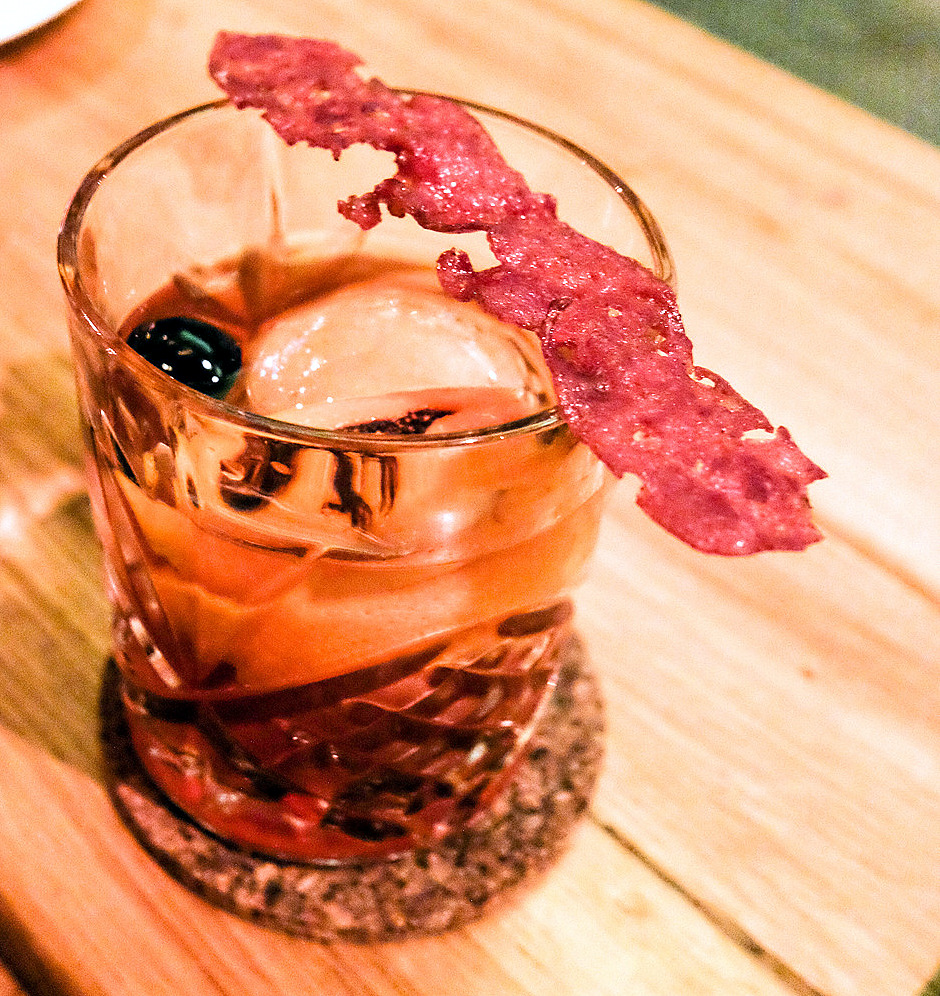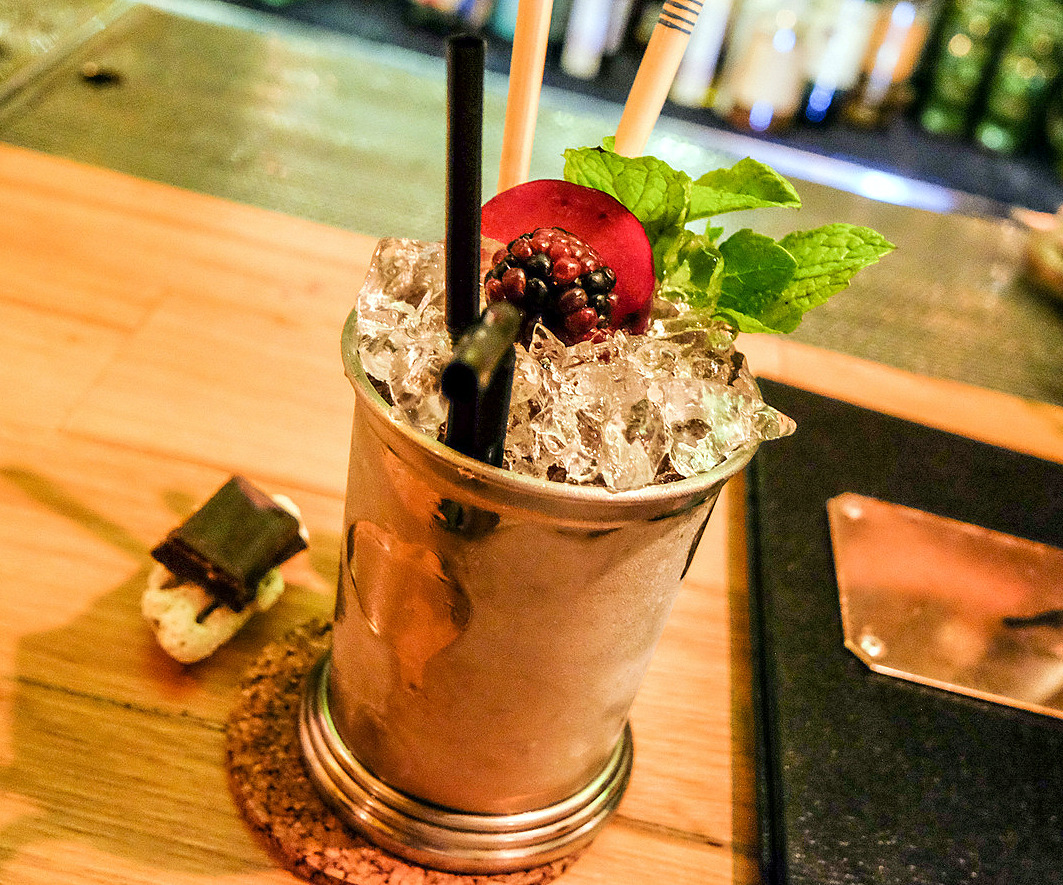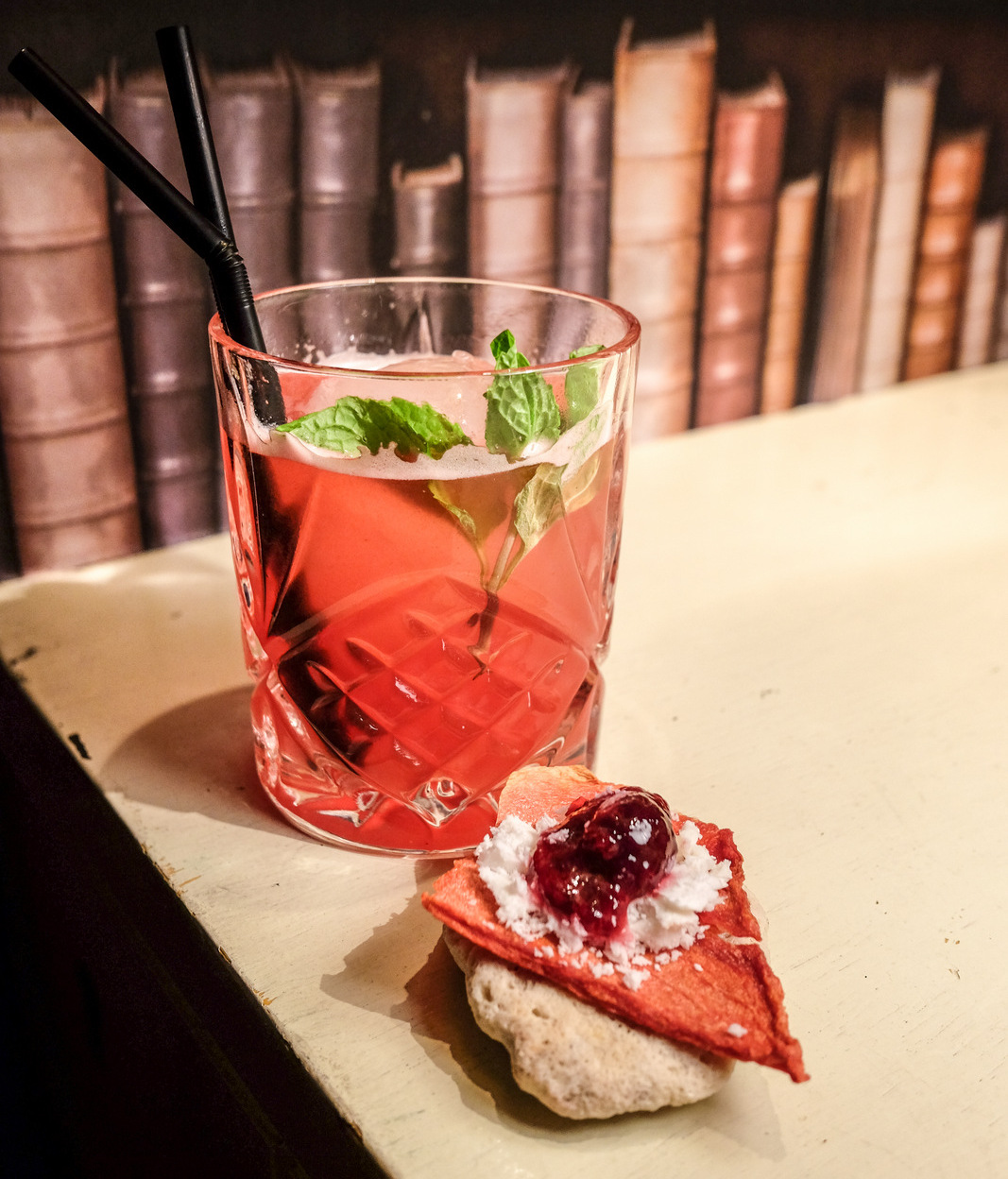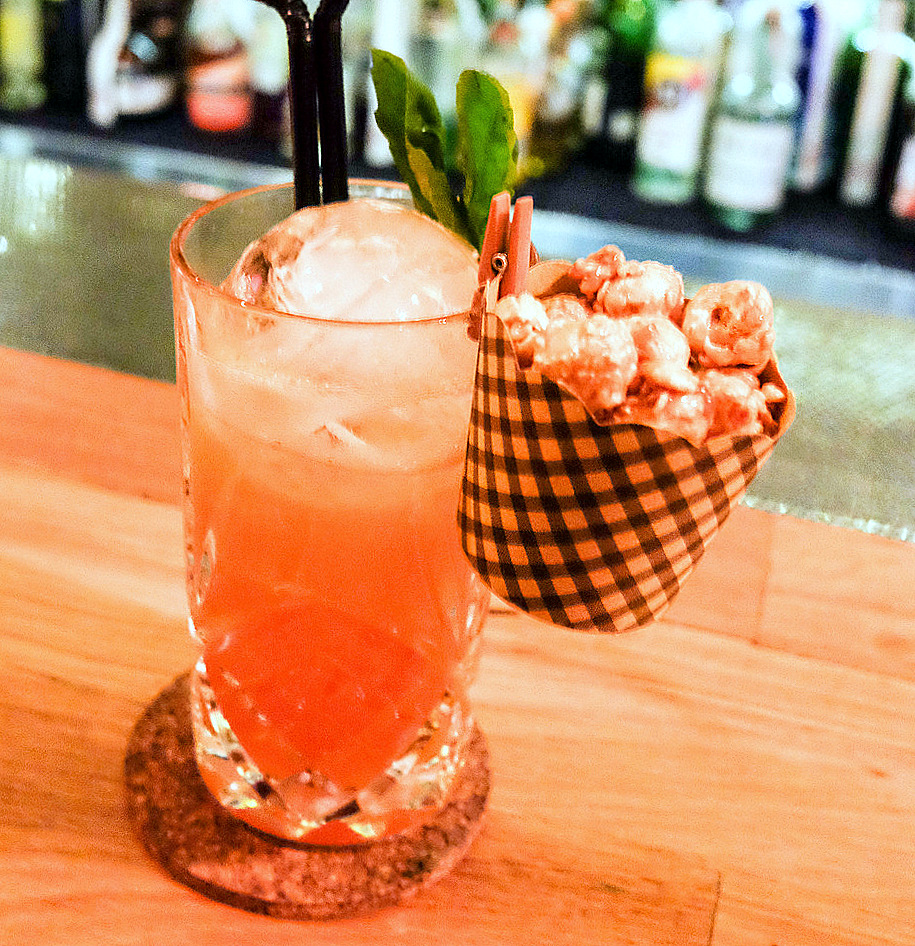 Every food combo seems to work well too – headscratchers like tuna and oysters tease out unexpected complexities in the cocktails, bacon balances out the spirits with a polish of savoury protein juices on the palate, and chocolate furnishes a creamy richness to round out the final sips. The kicker: Each cocktail costs between RM32 and RM38, a bright bargain in this epoch of escalating prices.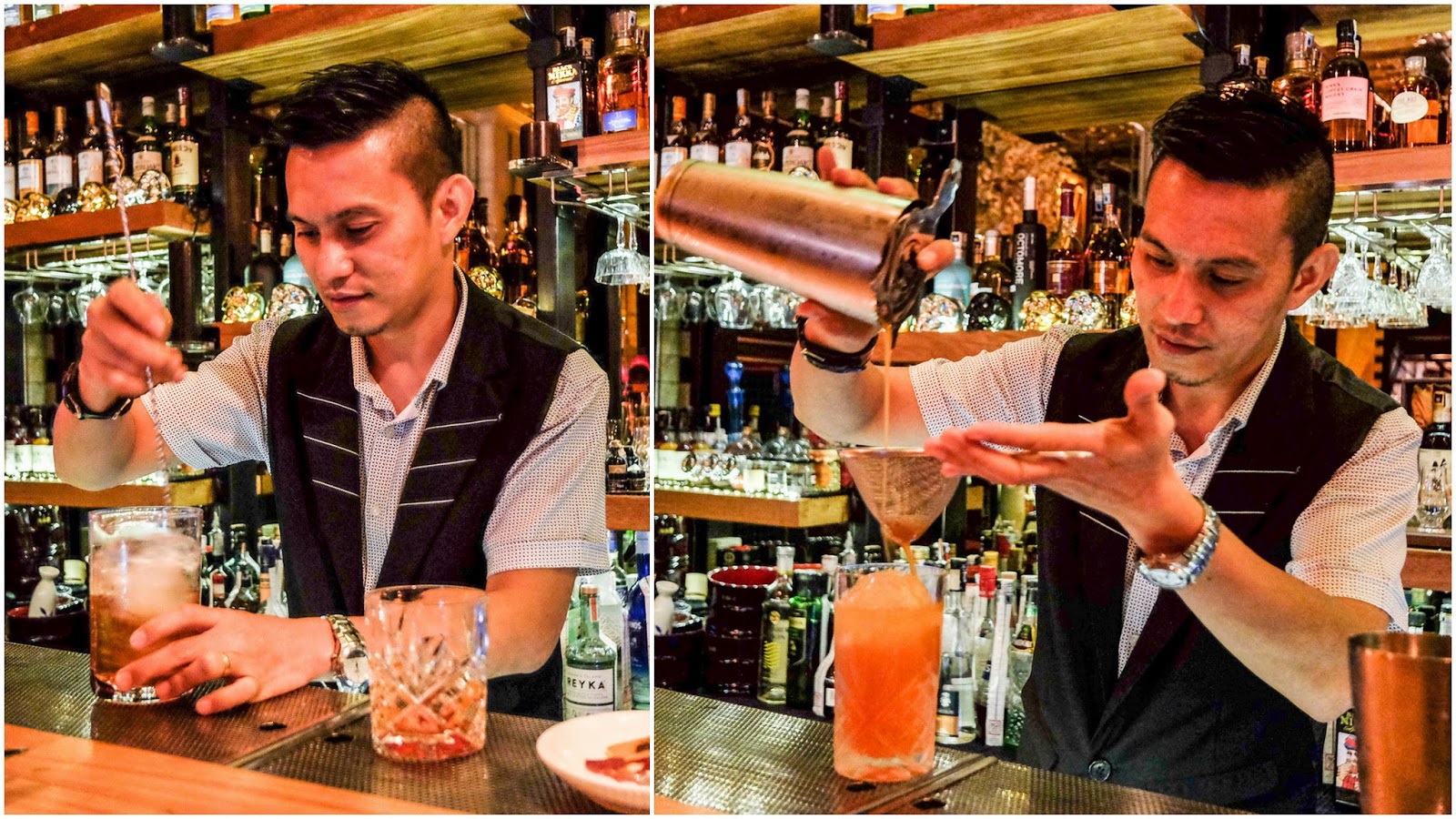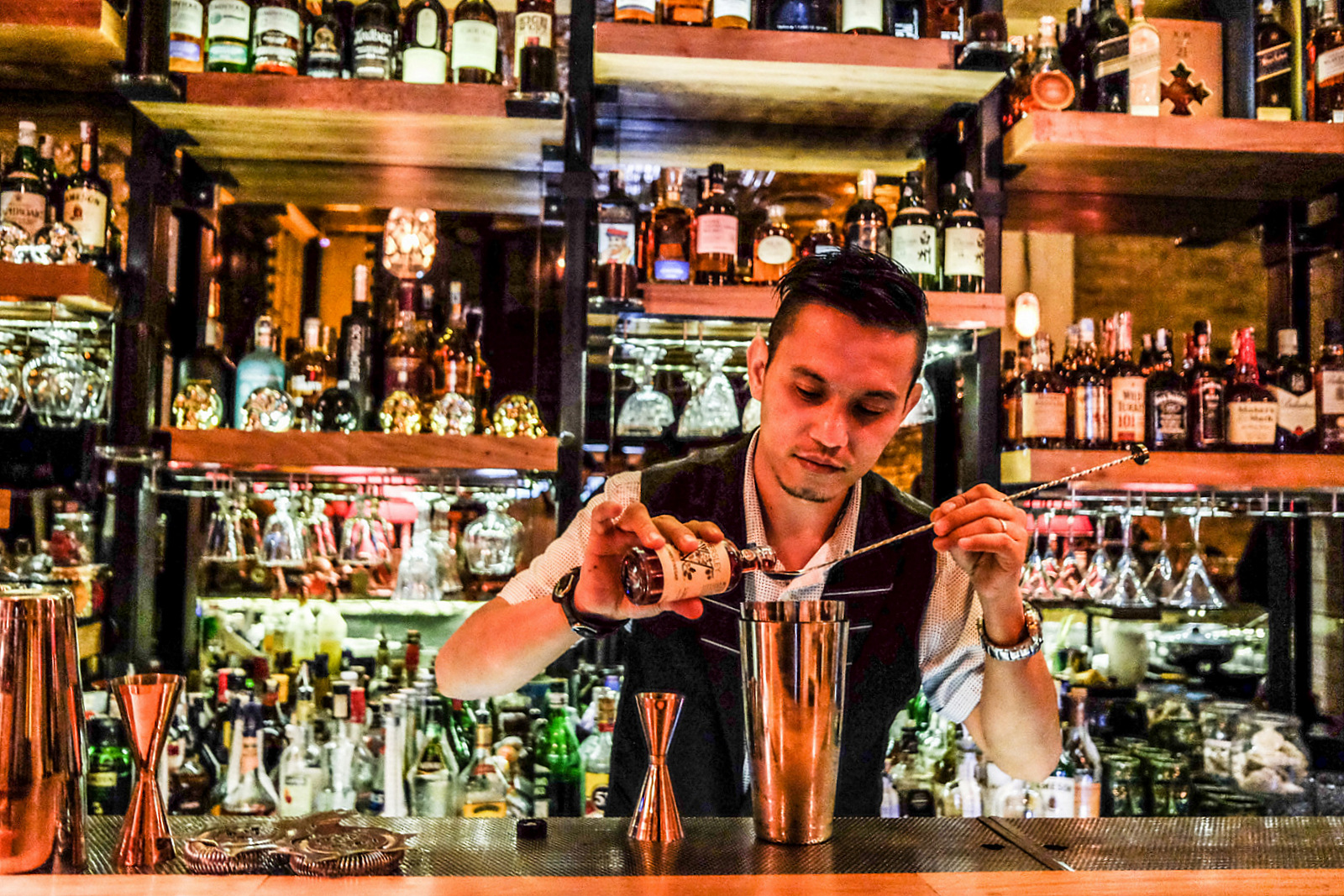 Big bites
If you need bigger bites, visit Spitalfield's first for a full meal or order over some snacks from the kitchen, where chef Candy Han puts an inventive spin on pub grub. Grilled Wagyu striploin satay boasts chunky meat that's deliberately prepared to taste like a cross between beef and pork, plus peanut sauce that's tweaked to match these unconventional skewers (RM48).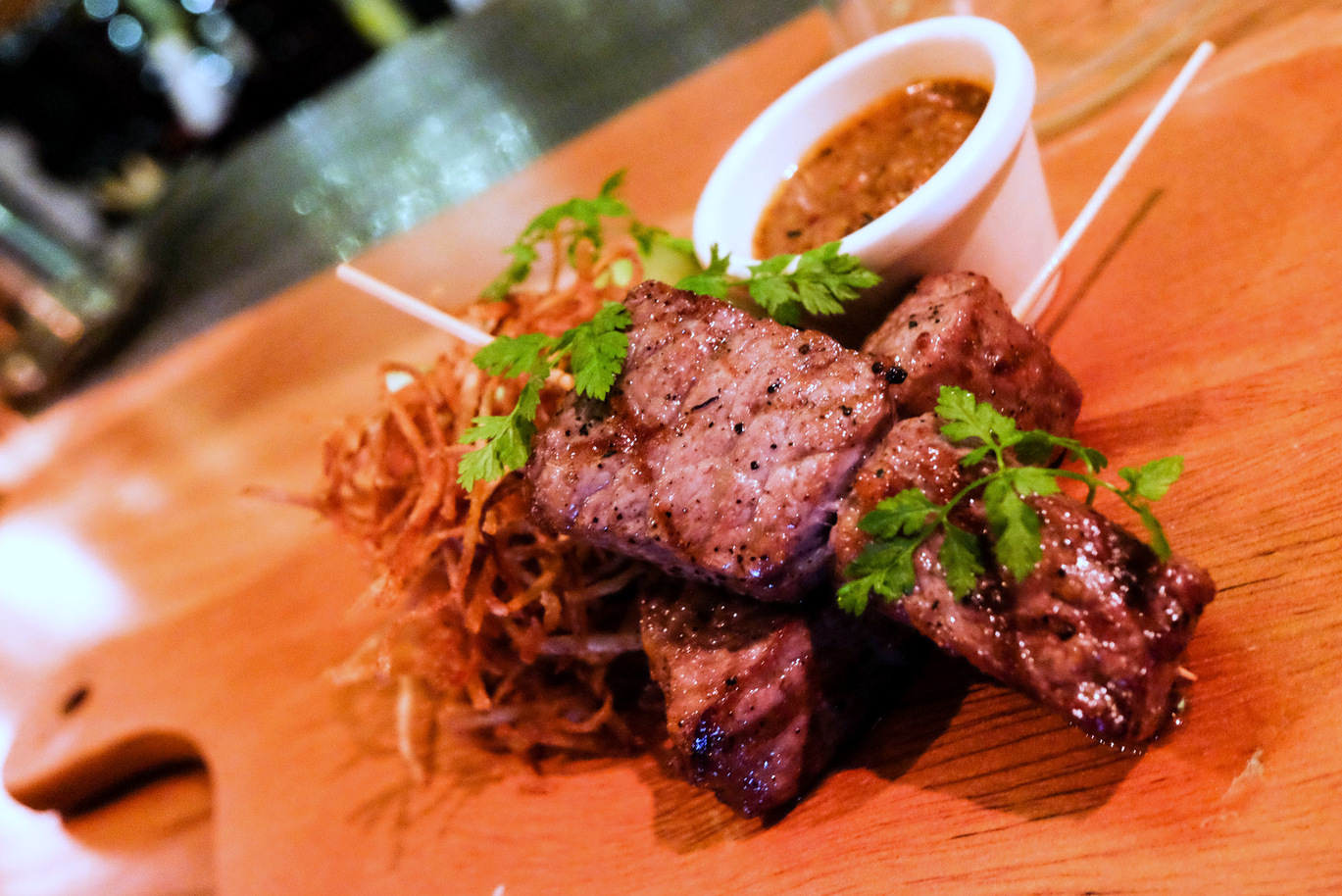 The Smokin' Norsk supplies layer upon layer of flavour, showcasing smoke-infused cured salmon slices rolled in almonds, crowned with crispy crackers and yuzu sesame dressing for a surefire appetite-whetter (RM16). Thanks to The Nightingale for having us.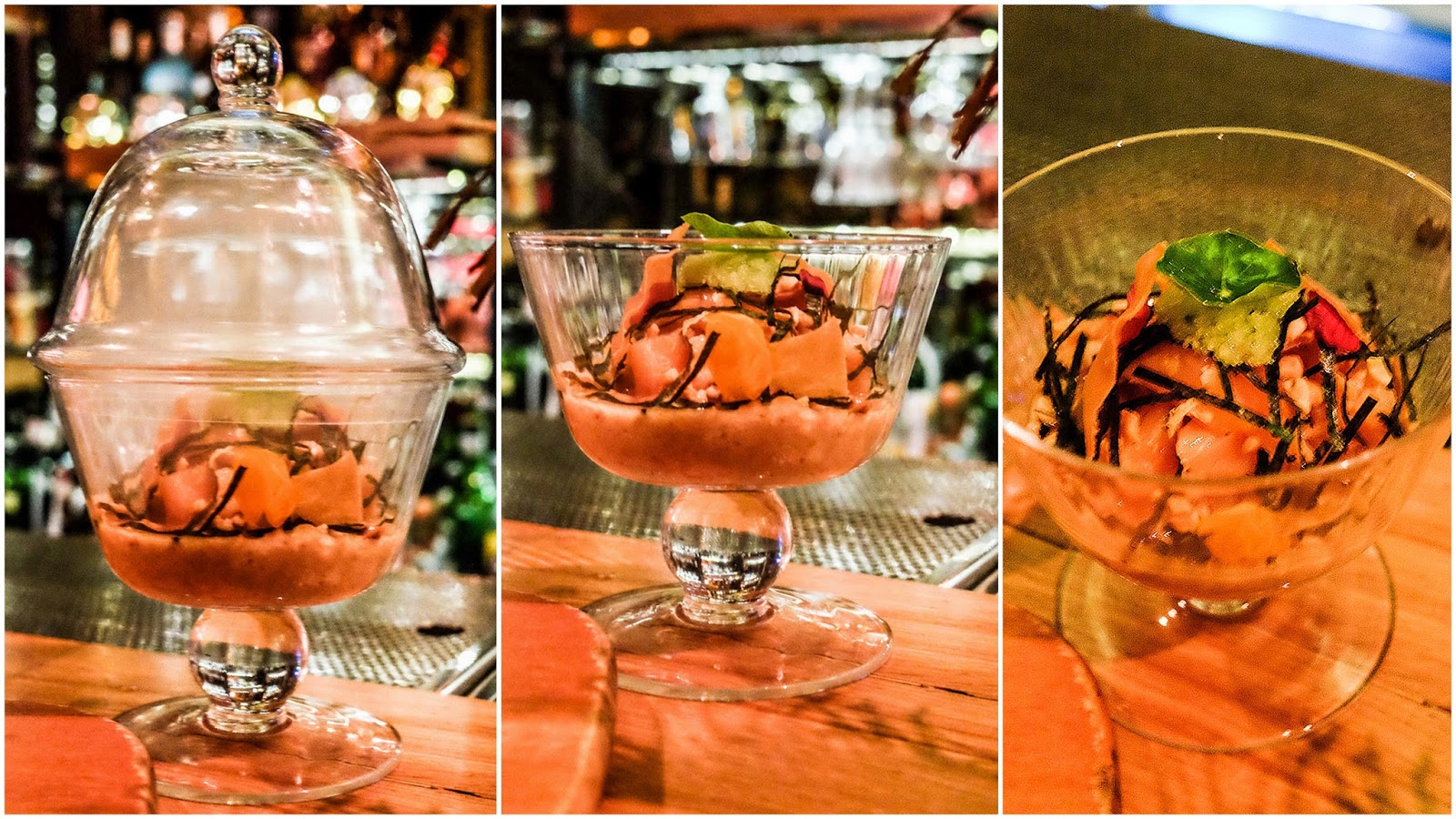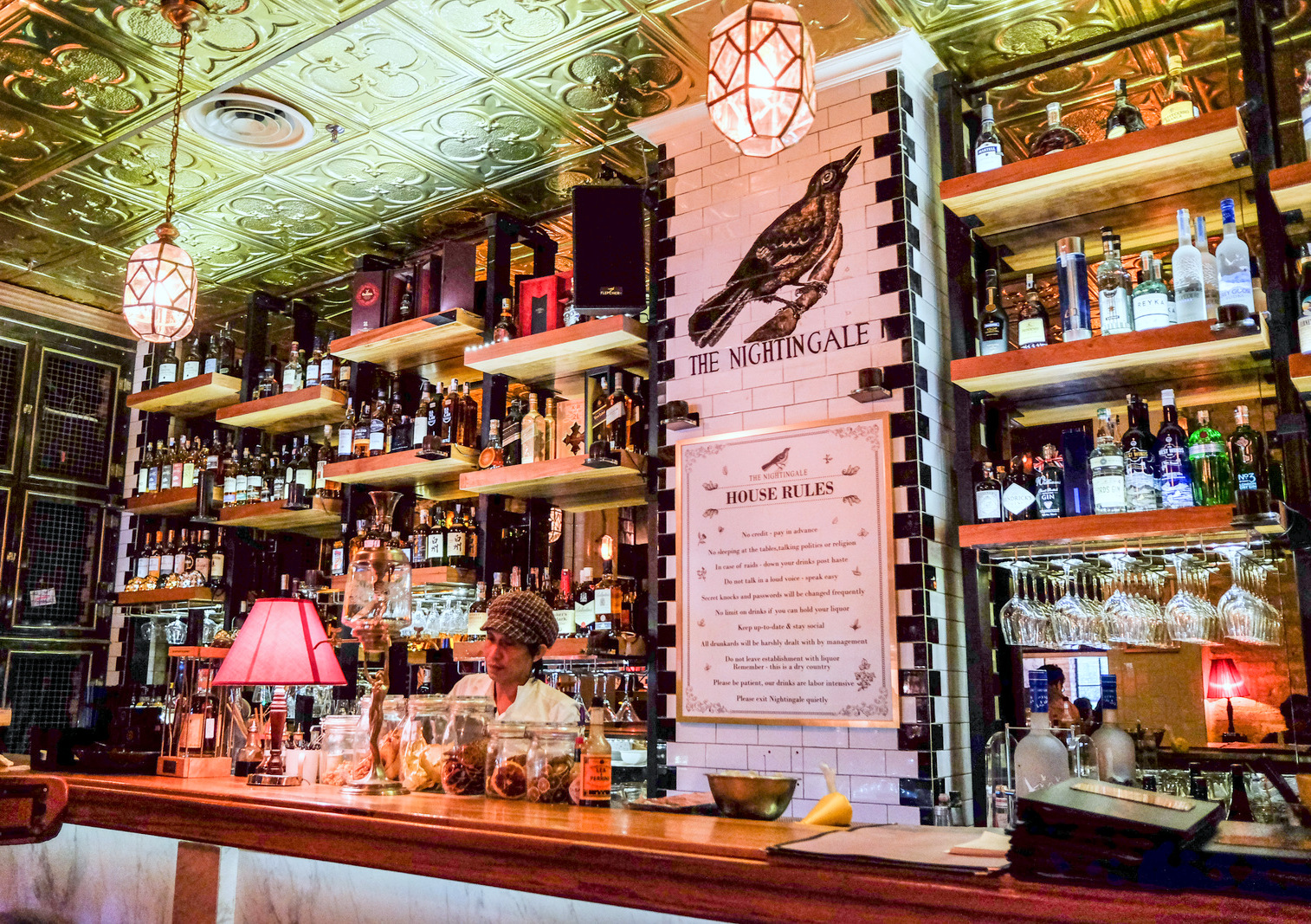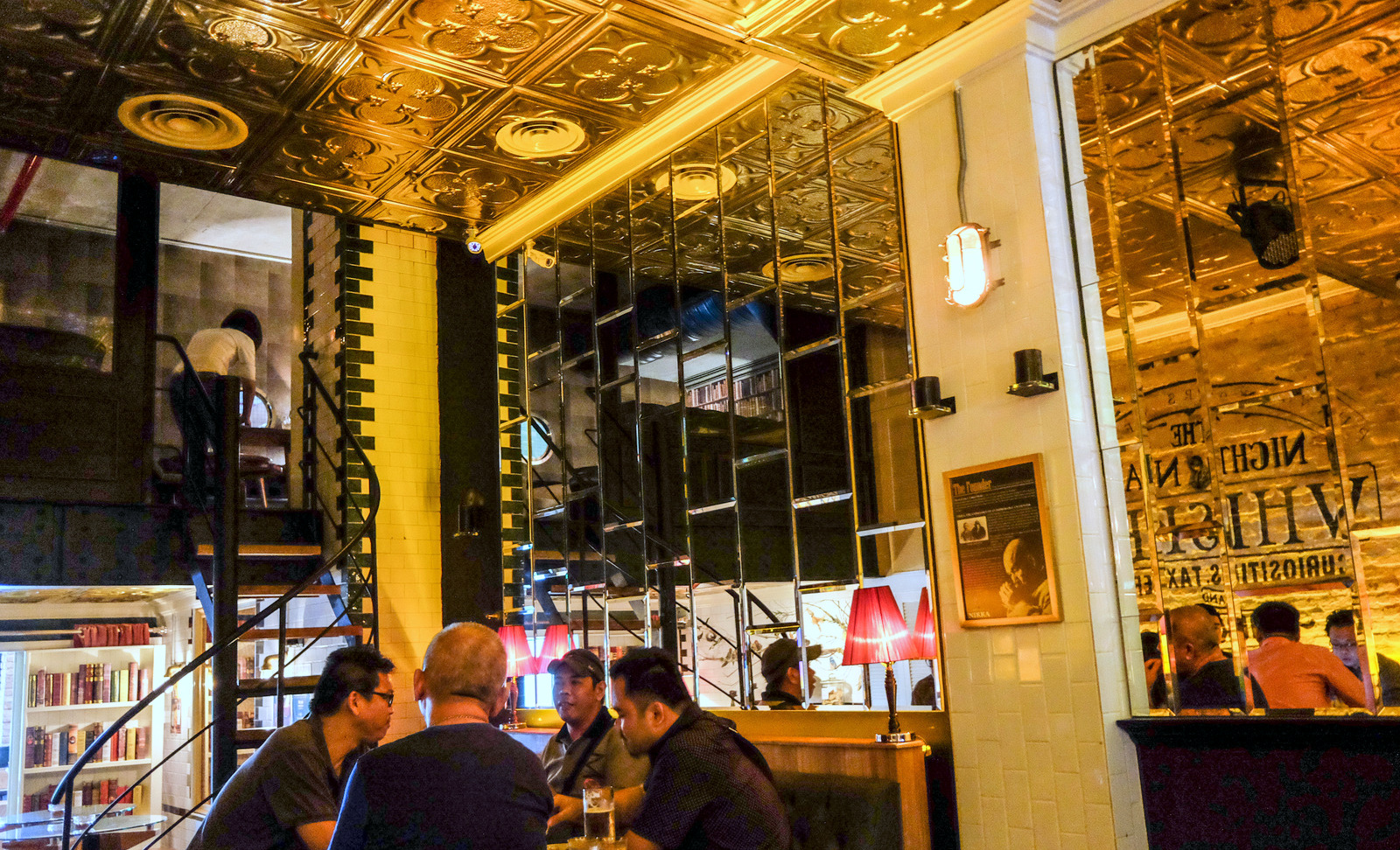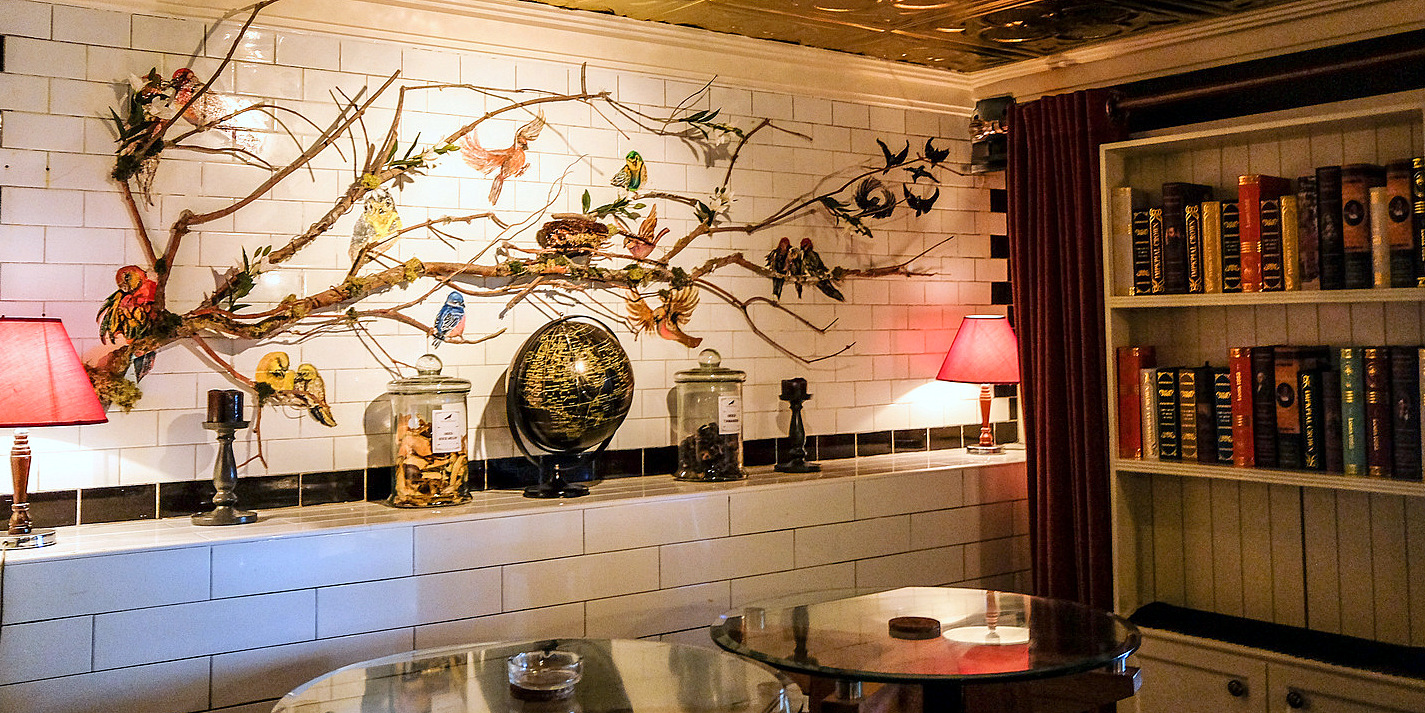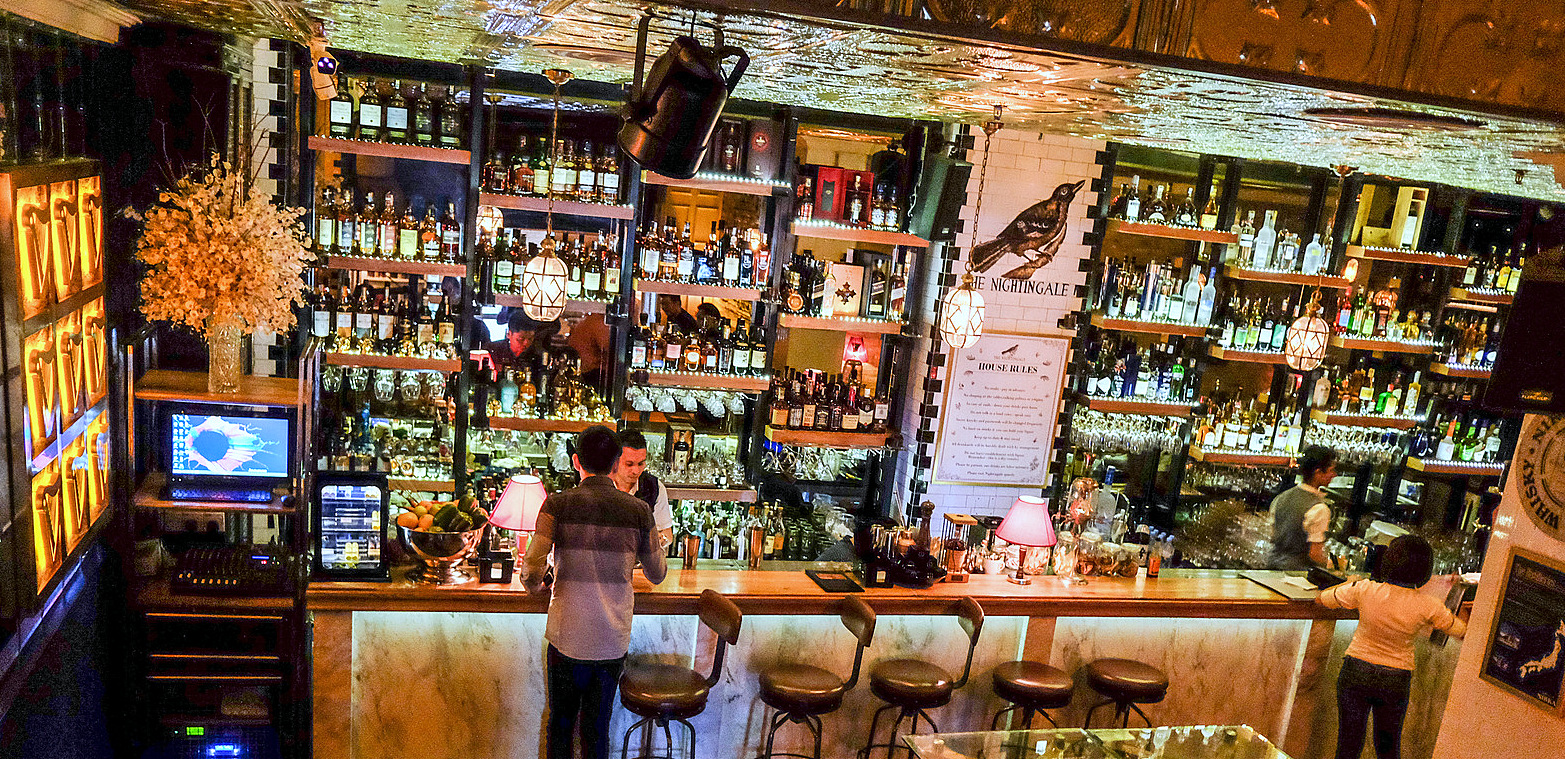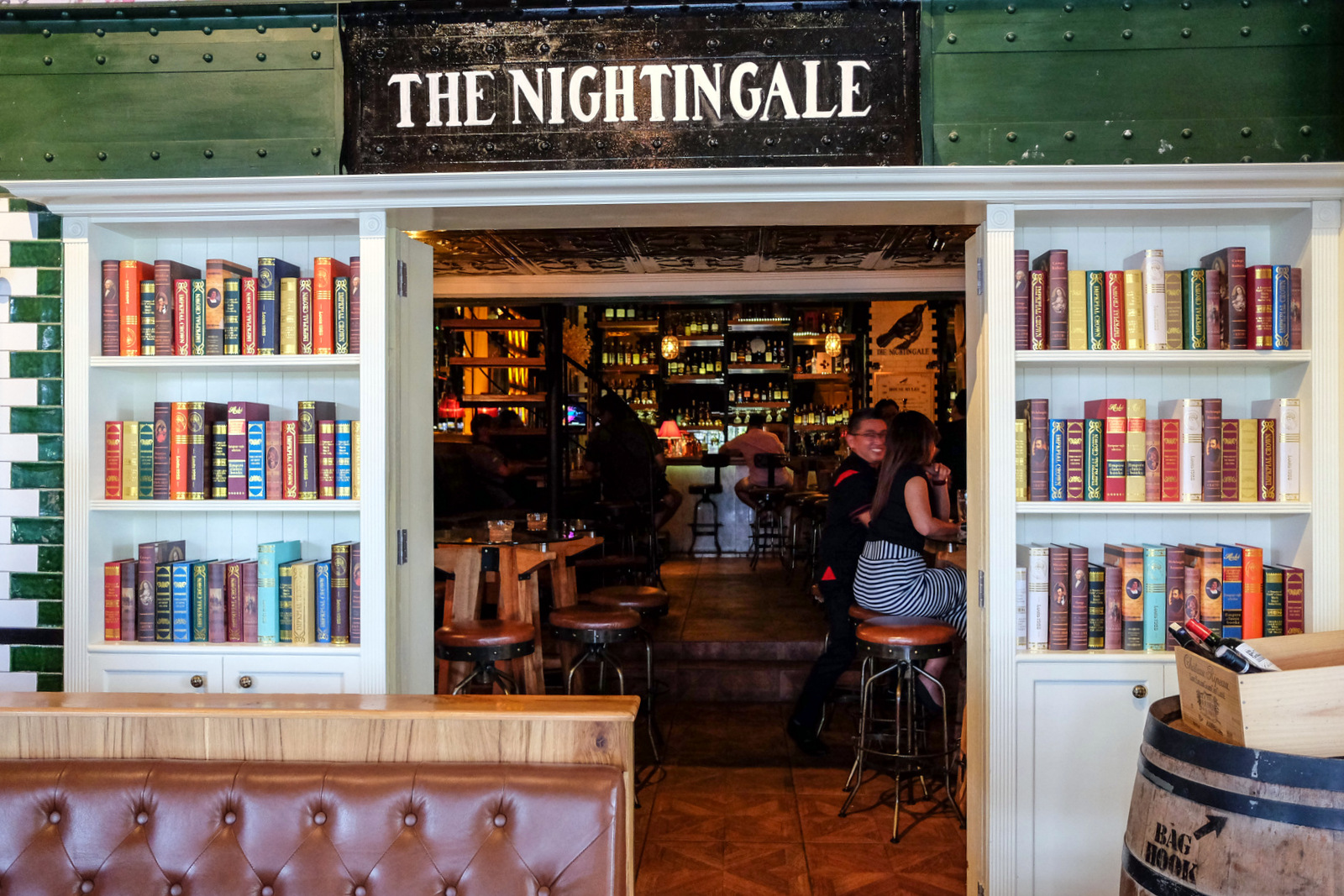 Location & Details
The Nightingale
C37, Concourse Floor, Atria Shopping Gallery, Damansara Jaya, Petaling Jaya, Selangor.
Mon-Thurs, 4pm-2am; Fri-Sat, 3pm-3am.
Tel: +6014-307-2911