Marco Modern Cafe at 1 Utama: Restaurant Review
Marco Modern Cafe represents one of 1 Utama's most pleasant surprises, going beyond what might be expected of a mall-based restaurant. Named for the son of its founders Daren and Alice, the cafe also pays tribute to concepts of adventure epitomised by Marco Polo, whose travels paved the path for great cross-border discoveries about cuisine. Marco skillfully weaves together inspirations from across Europe and Asia for a culinary tapestry of distinctive dishes with ambition and artistry.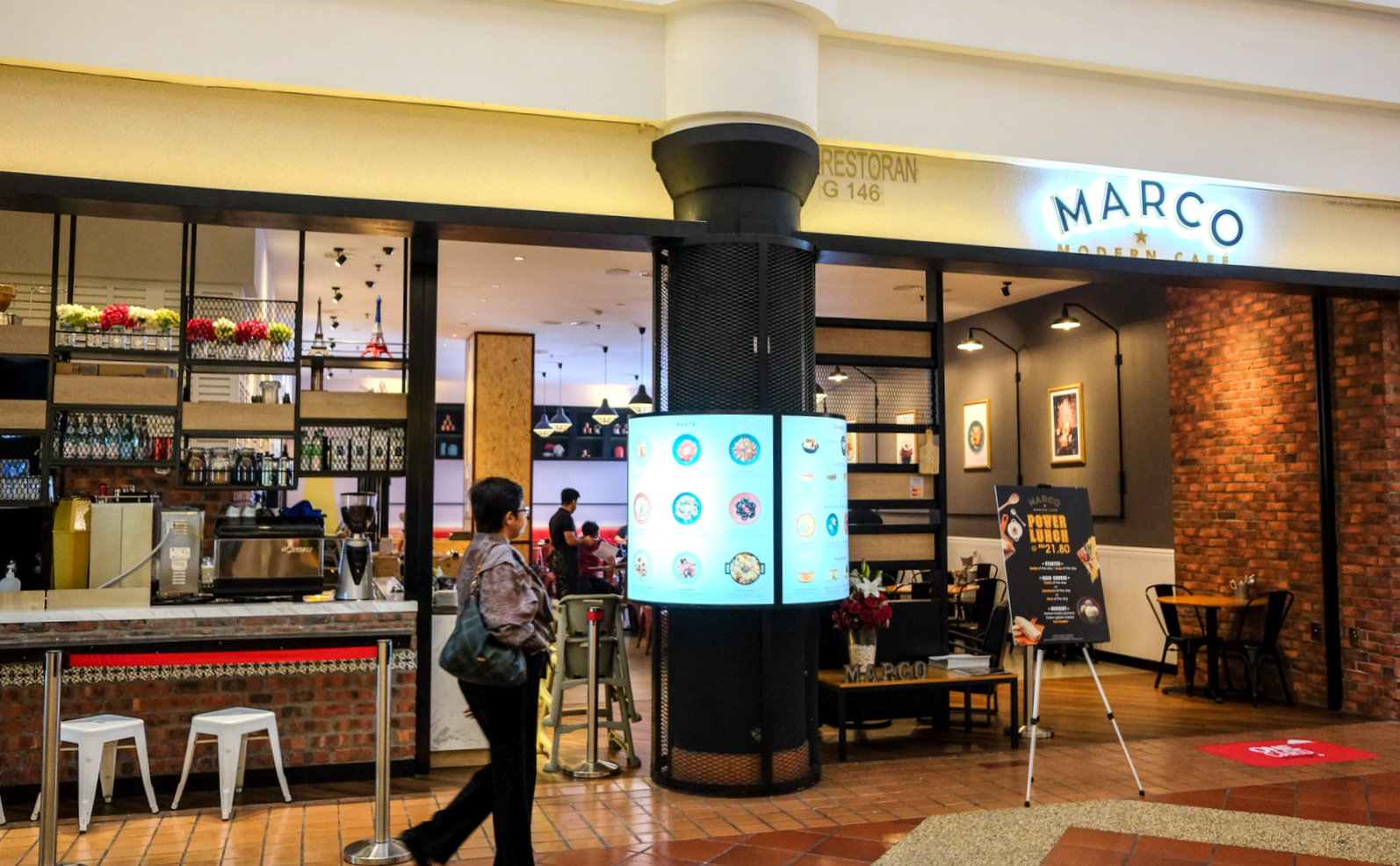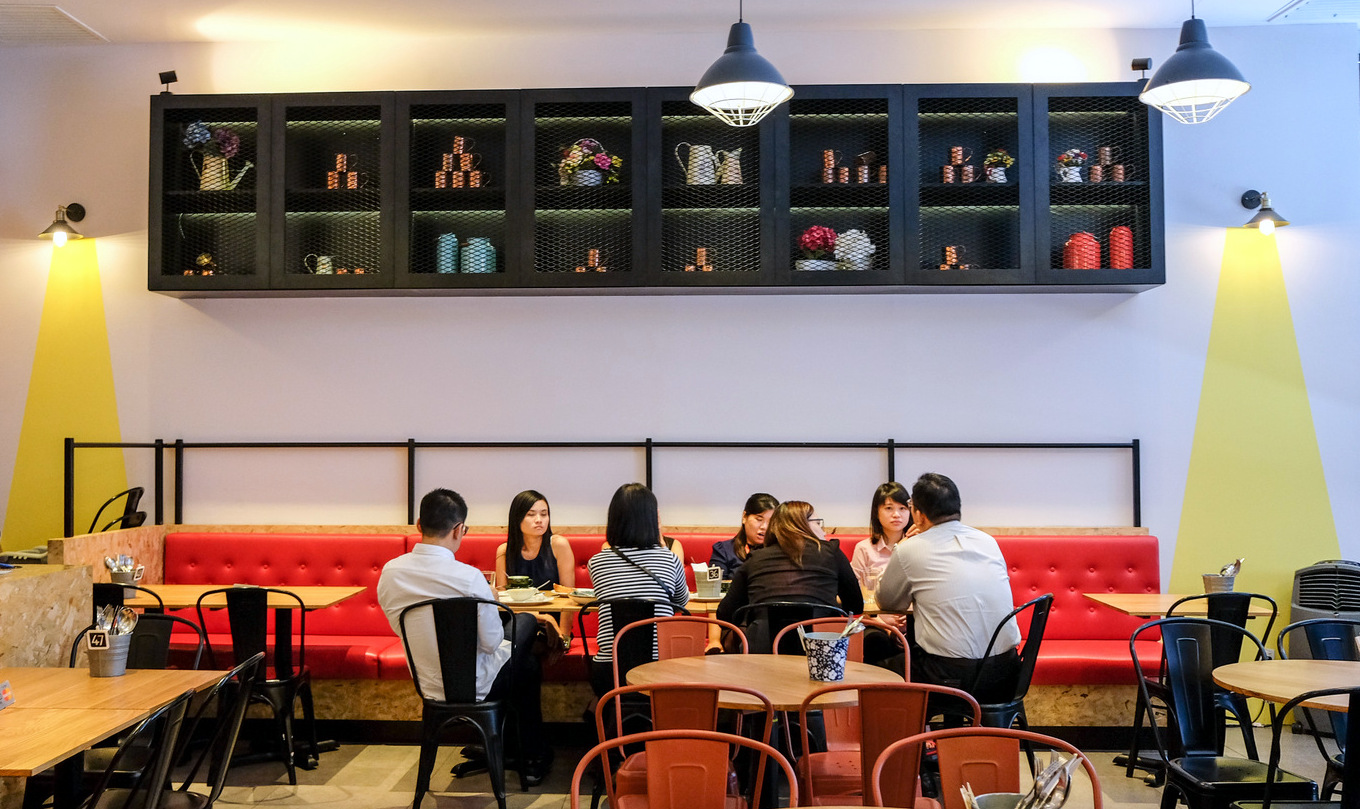 Mains
The kitchen's secret weapon might be its beautifully presented sous-vide chicken and salmon recipes. We love the roulade of whole chicken thigh (RM26.80), paired with thoughtfully selected nuts and seasonal vegetables (in this case, walnuts and Brussels sprouts) – the flesh is deliciously tender, delicately encased in crisp skin, yielding a pure and clean flavour, enhanced with a well-balanced jus gras that captures the essence of the fowl.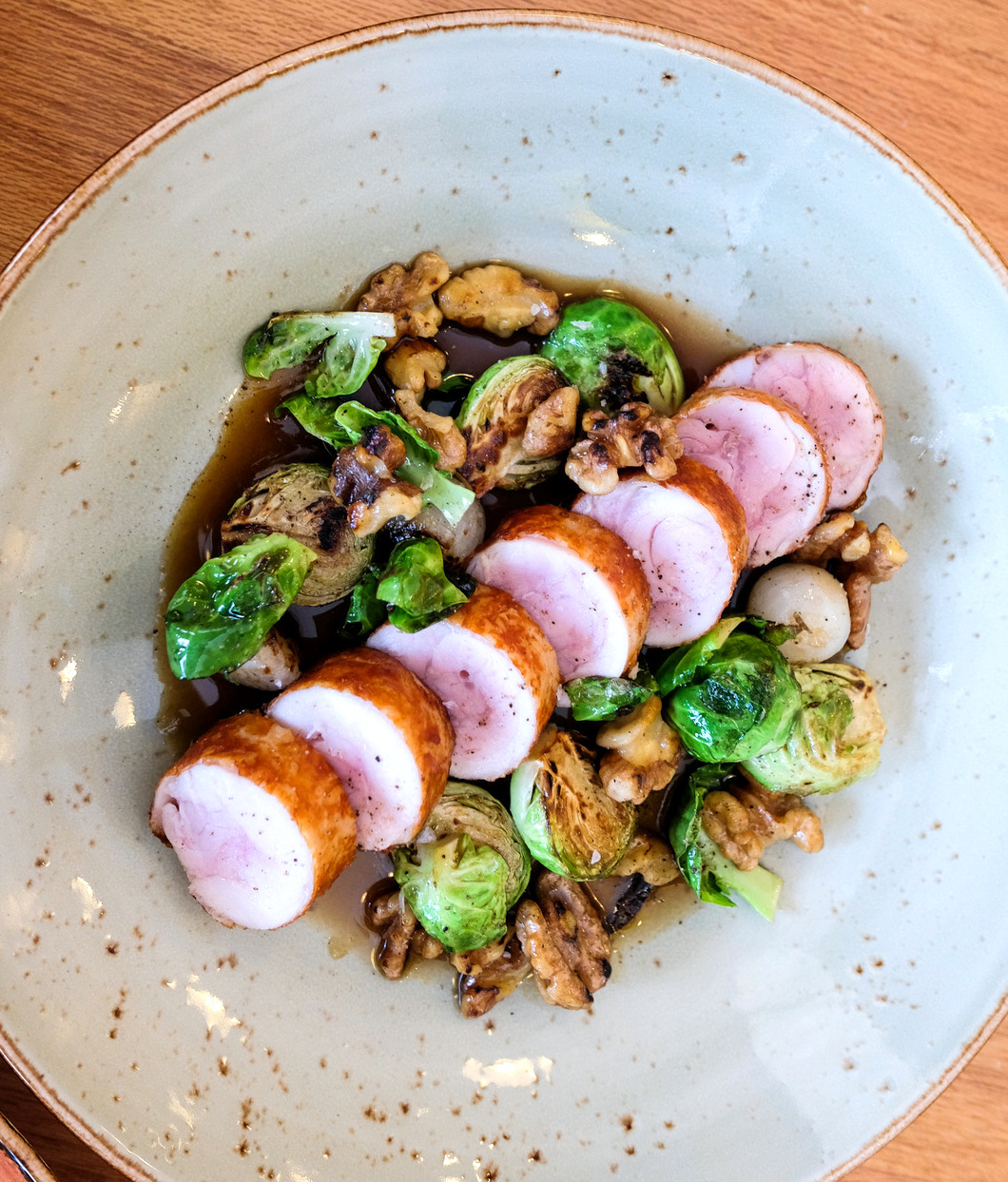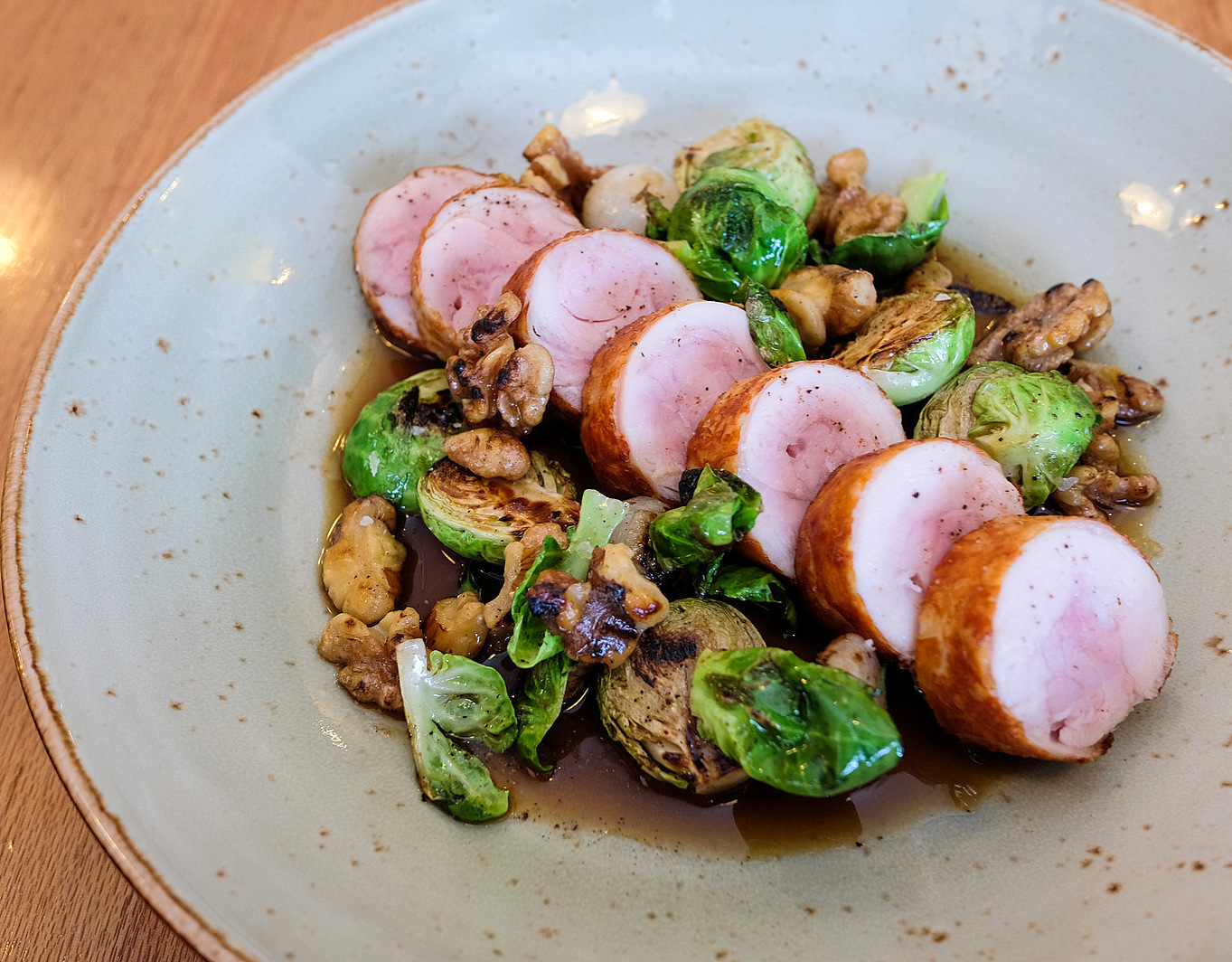 For an even meatier bite, the airline chicken breast (RM26.80; featuring a boneless breast with the drumette attached) also comes recommended, with each chunky slice painstakingly prepared to banish impressions of dried-out chicken. We're fans of the fish too – the salmon steak manages to remain irreproachably moist while conveying a light, crunchy skin (RM34.80). Credit goes to Daren, whose years of experience behind the scenes of F&B, both in KL and abroad, have made him a perceptive judge of making the best of technique-driven produce.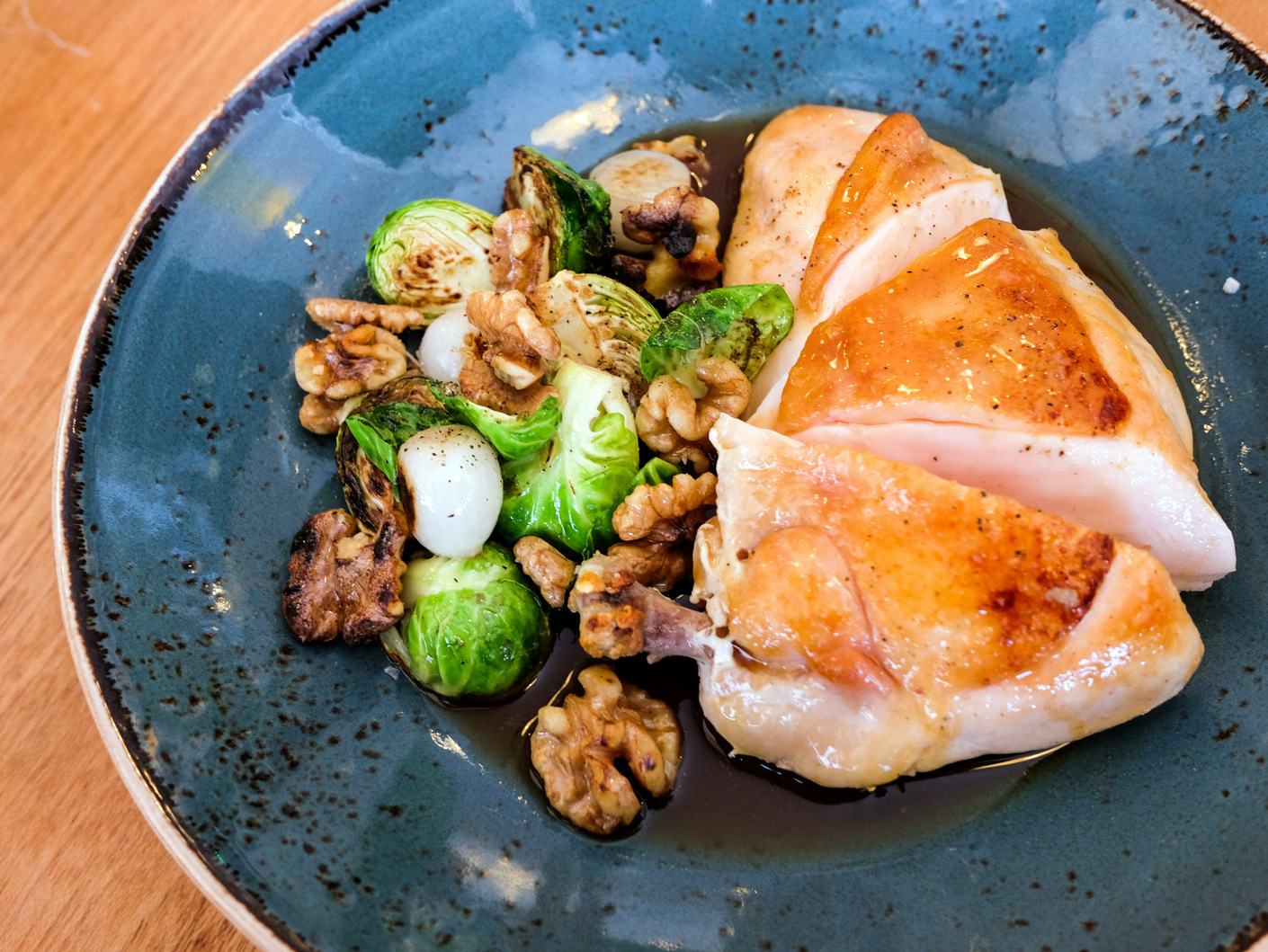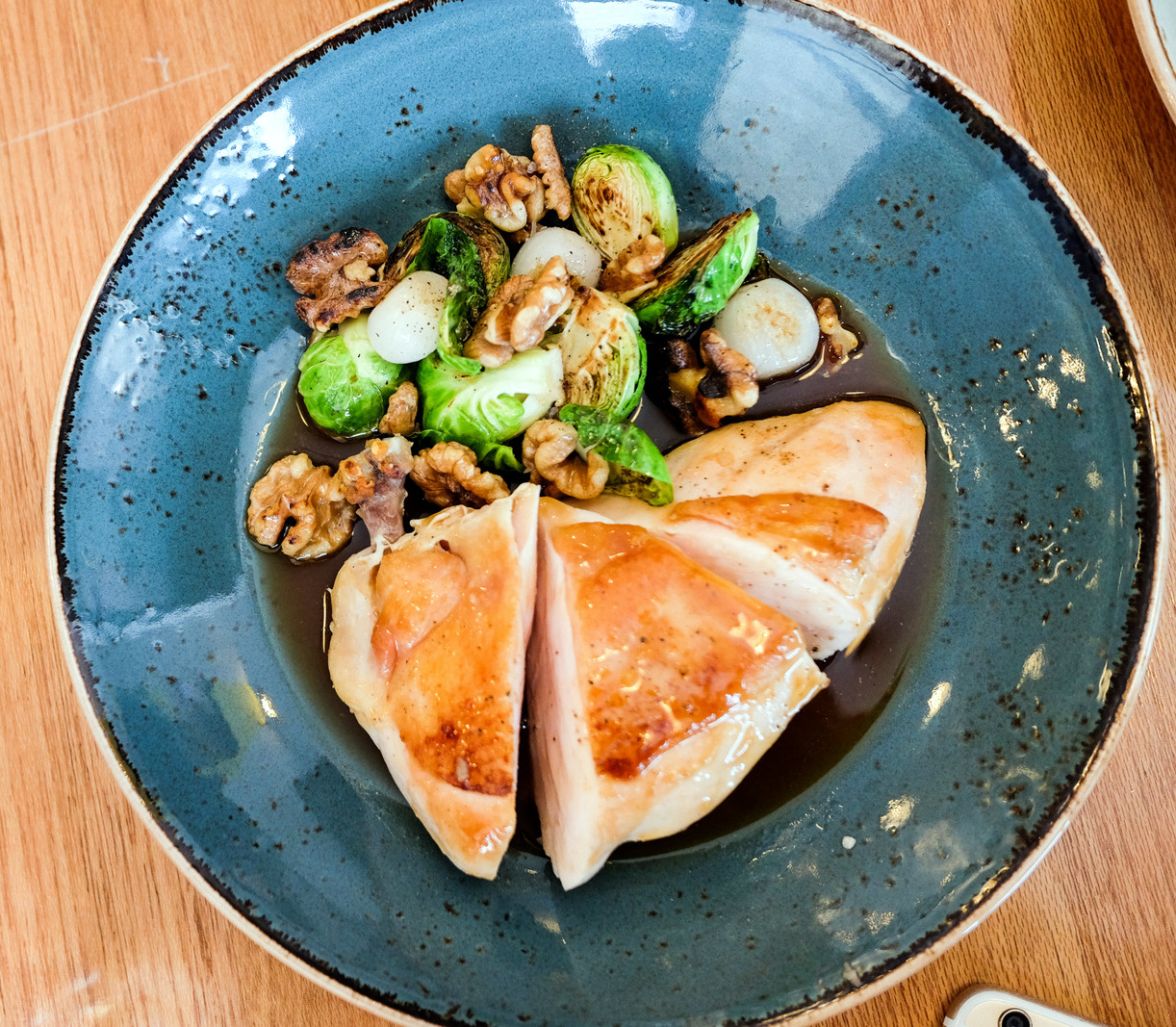 Burgers
Marco's menu is extensive enough to ensure there's something for everyone, whether you're a shopper craving a casual lunch or you've come to 1 Utama specially for a leisurely dinner at Marco. Burgers are popular here – the classic cheeseburger (RM26.80) is constructed with quality ingredients including a house-ground beef patty (smash-cooked for savoury dynamics), cheddar and fry sauce in a fresh and fluffy sesame bun, while the encouragingly hearty soft-shell crab burger is the latest entry in a menu that also spans many fusion-style pastas, most notably several infused with East Asian-inflected components such as Japanese squid ink, shimeji mushrooms, shoyu and tobiko – inventive variations include a bolognese topped with an onsen egg.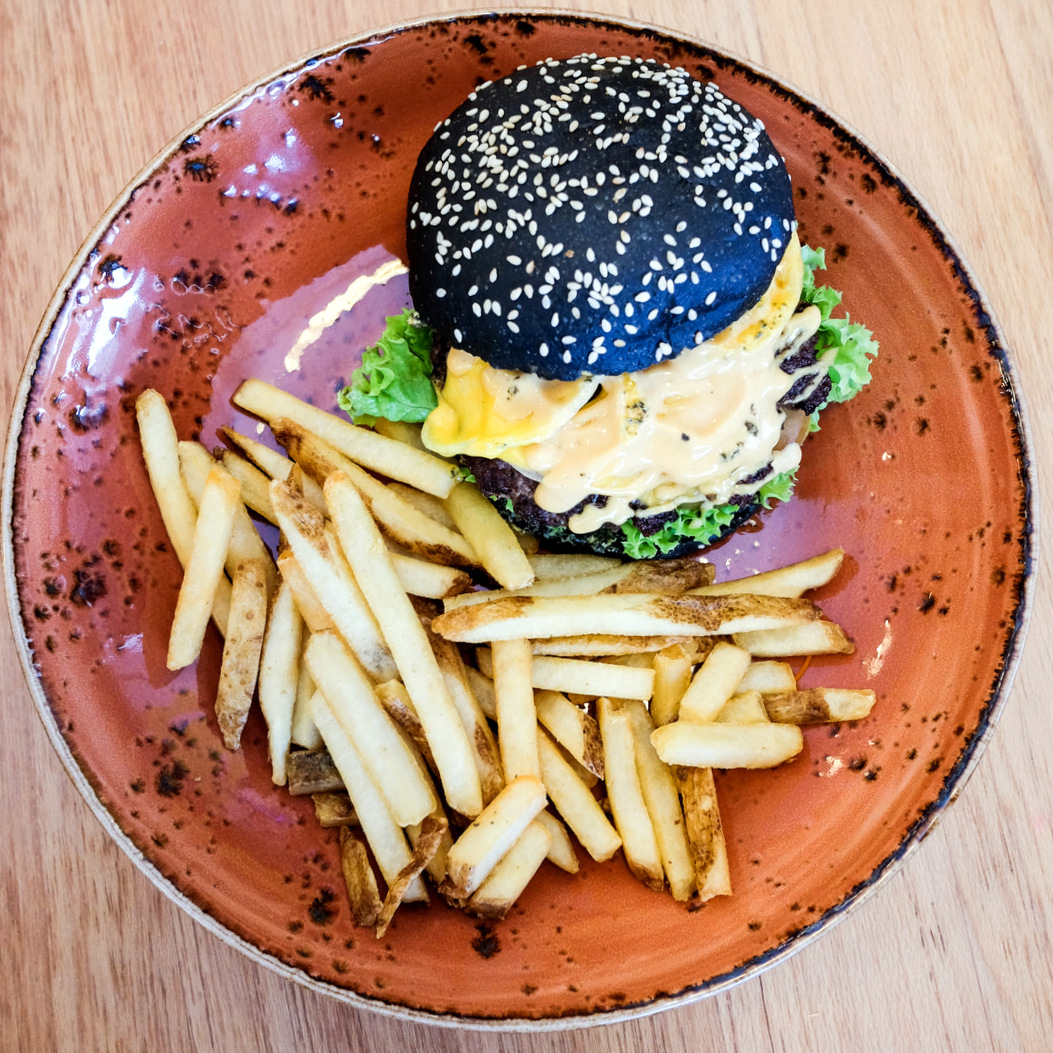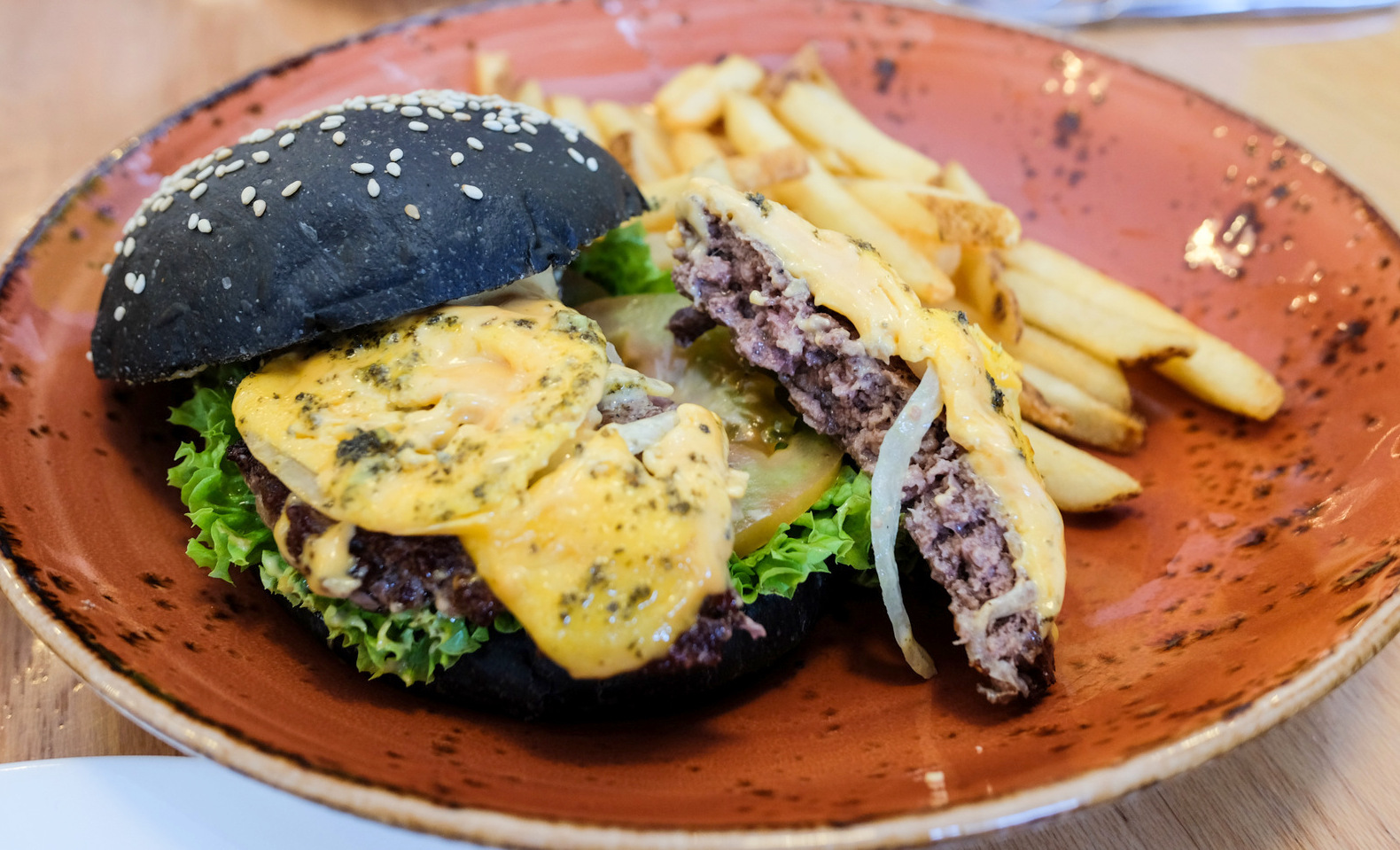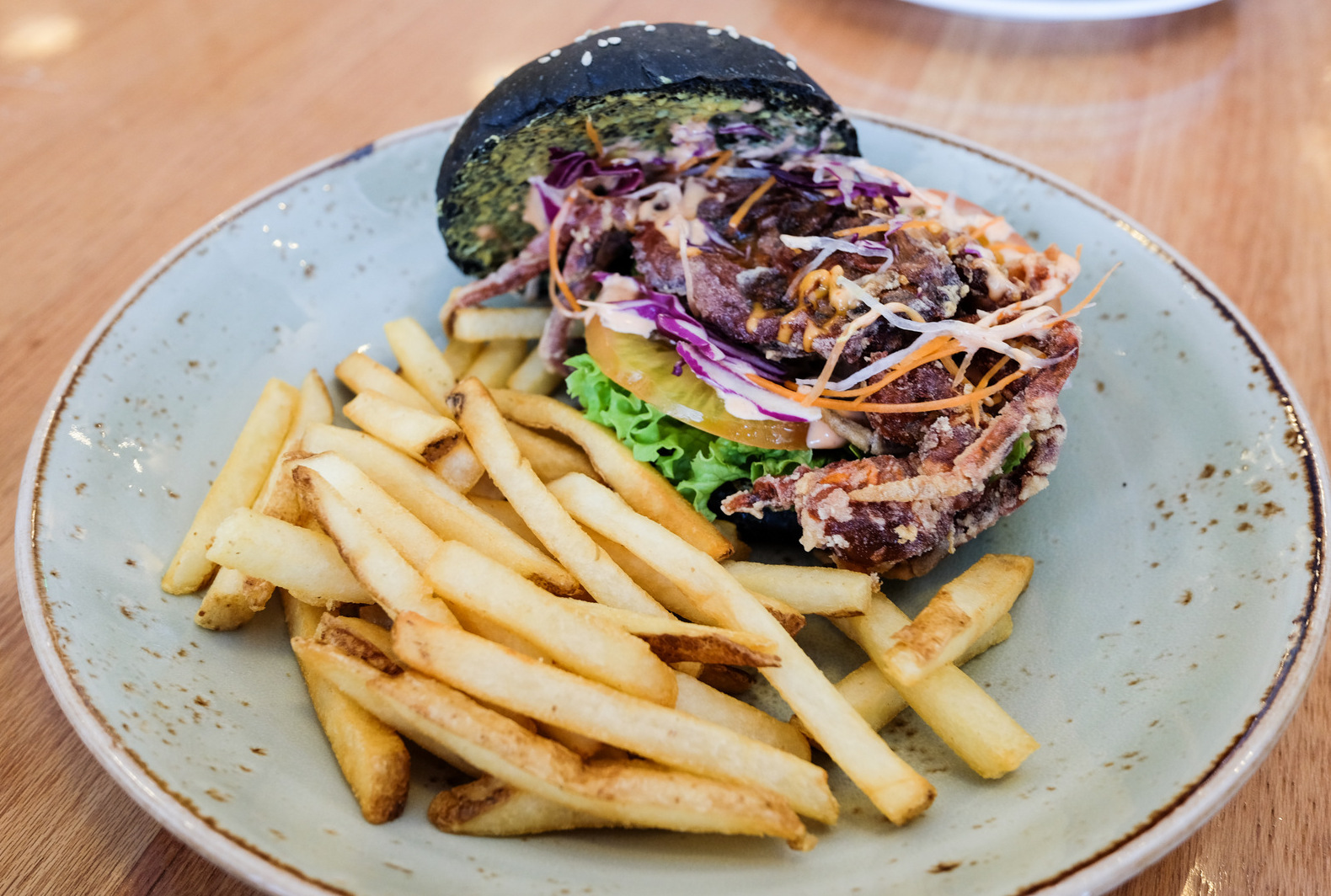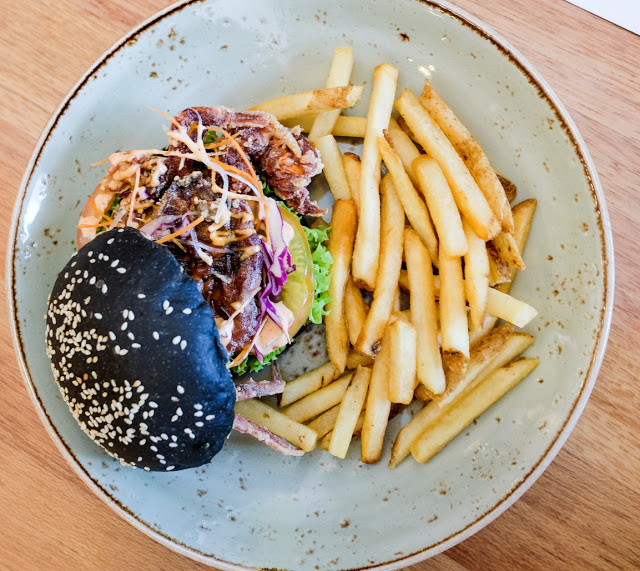 Desserts and drinks
Desserts are also aplenty, from French toasts to fondants, cheese or chocolate souffles to puddings and pancakes. Our choice is the flan de caramelo (RM13.80) – lusciously eggy, caramel-coated custard that reminds Daren of his boyhood, served with satisfyingly smooth house-made strawberry ice cream; the combination produces a lovely finish to the meal, washed down with intriguing and invigorating chilled drinks like the Cucumber Cooler (made textured with pickled cucumber and cucumber jelly) and soaked-sorbet 'Limanade' with zesty dimensions (RM14.80 each). Many thanks to Marco Modern Cafe for having us here.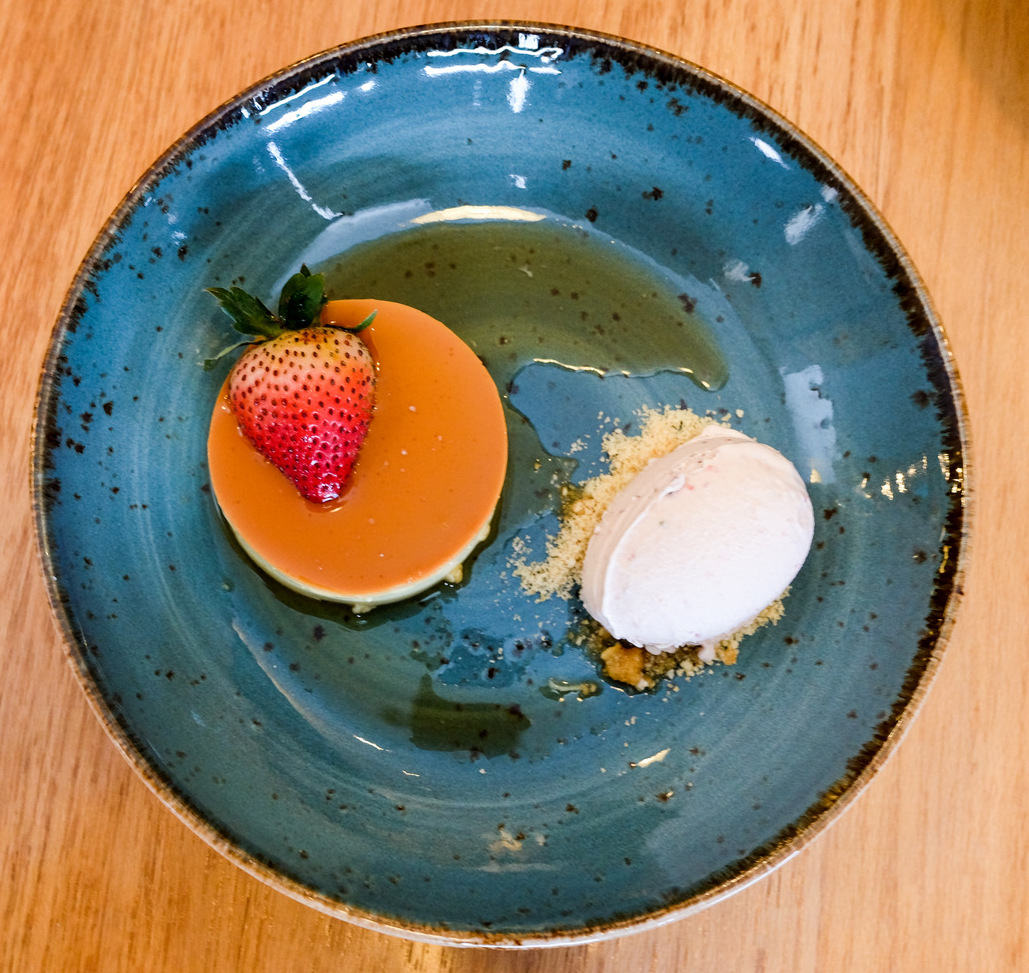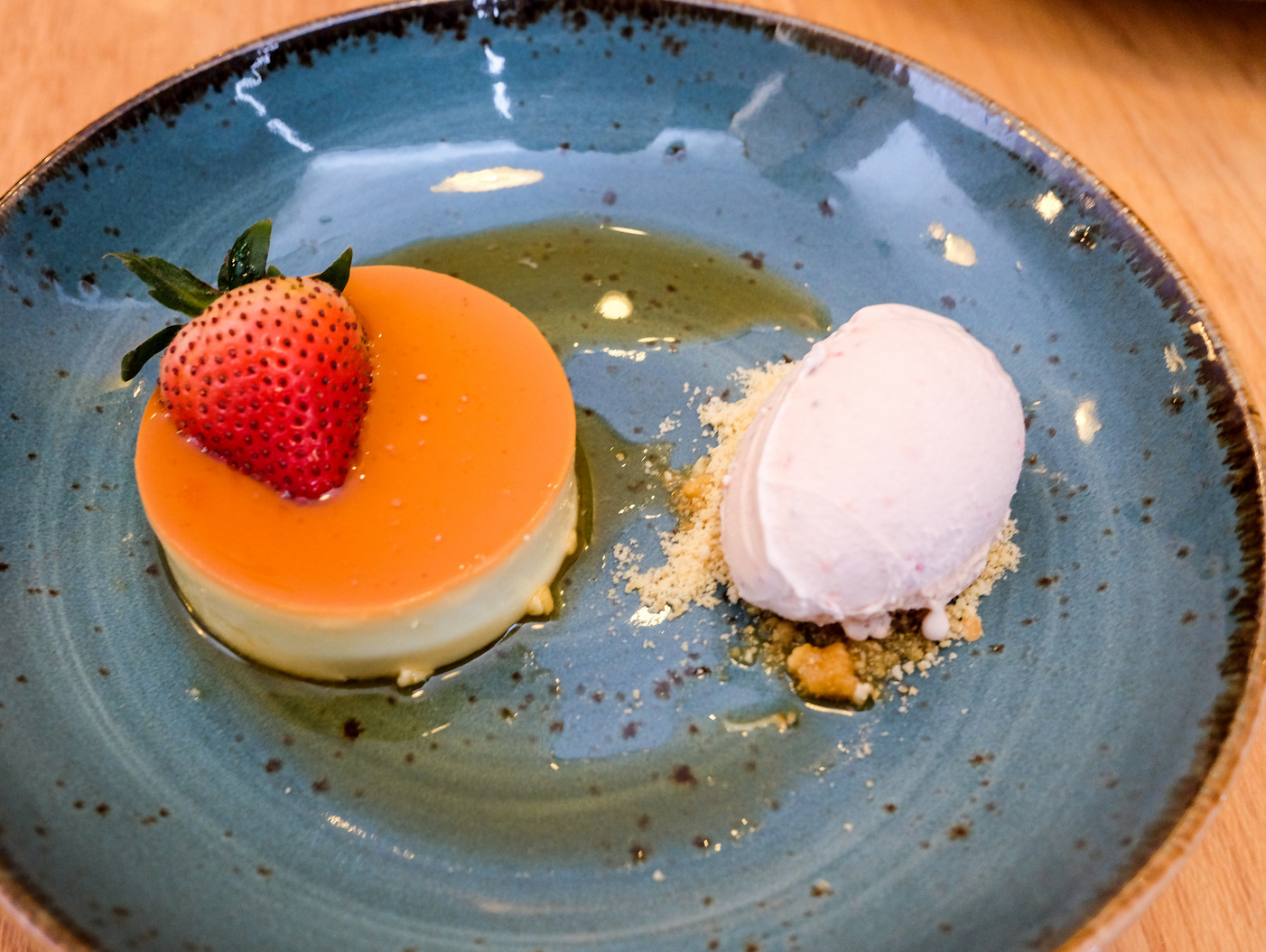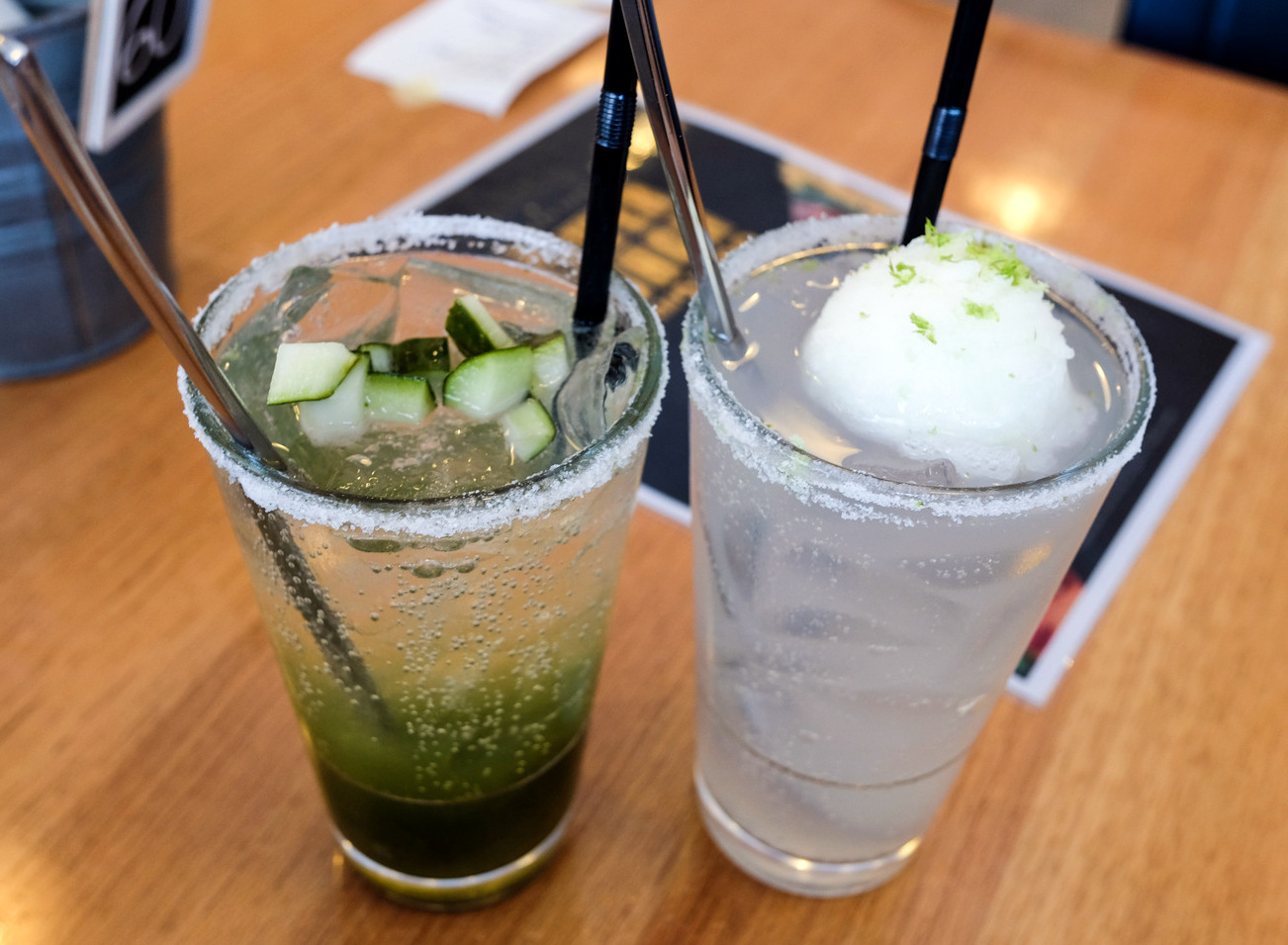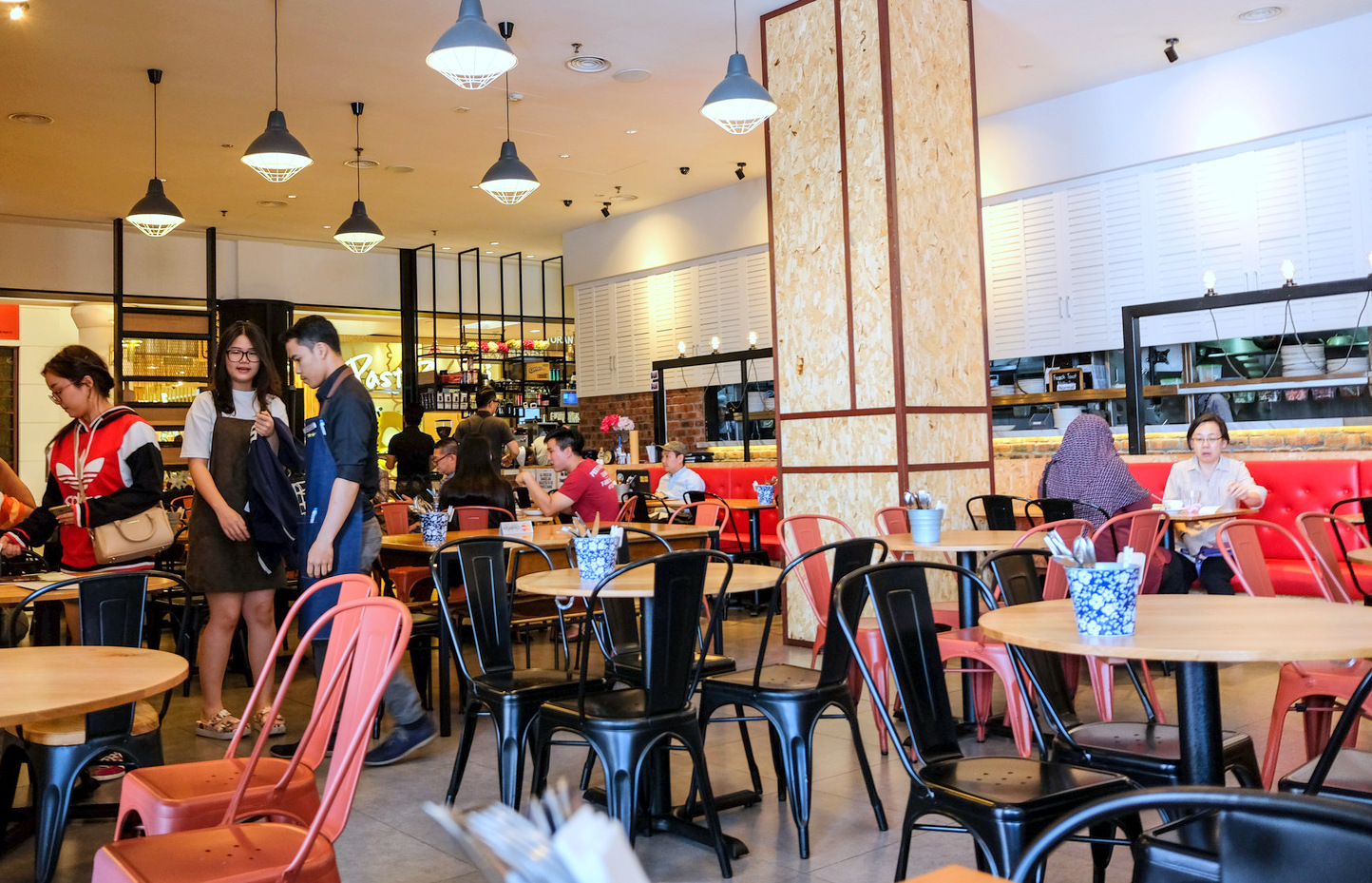 Location and Details
Marco Modern Cafe
G146, Ground Floor, 1 Utama Shopping Centre (Old Wing), Bandar Utama, Petaling Jaya, Selangor.
Daily, 11am-10pm.
Tel: +603-7731-8923
Find: View directory for Marco Modern Cafe here.