Buka Puasa with a Celebrity Chef: EatDrink.my talks to Norman Musa
The Pullman KLCC Hotel and celebrity chef Norman Musa, the award-winning UK-based Malaysian chef and official Food Ambassador for Kuala Lumpur, have launched a Buka Puasa feast, which will run at the hotel's Eccucino Restaurant from 6th June to 5th July.
EatDrink.my's Editor, Simon Willmore, popped in to sample the cuisine and talk to Chef Norman.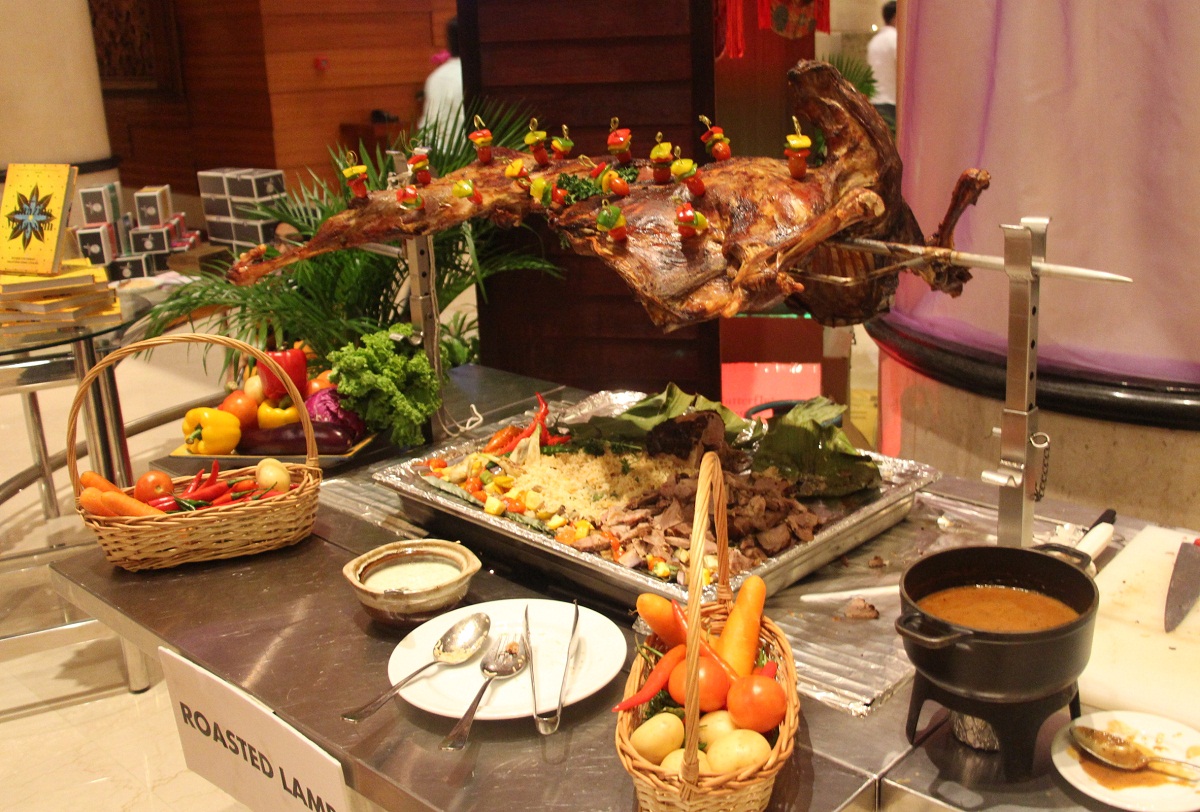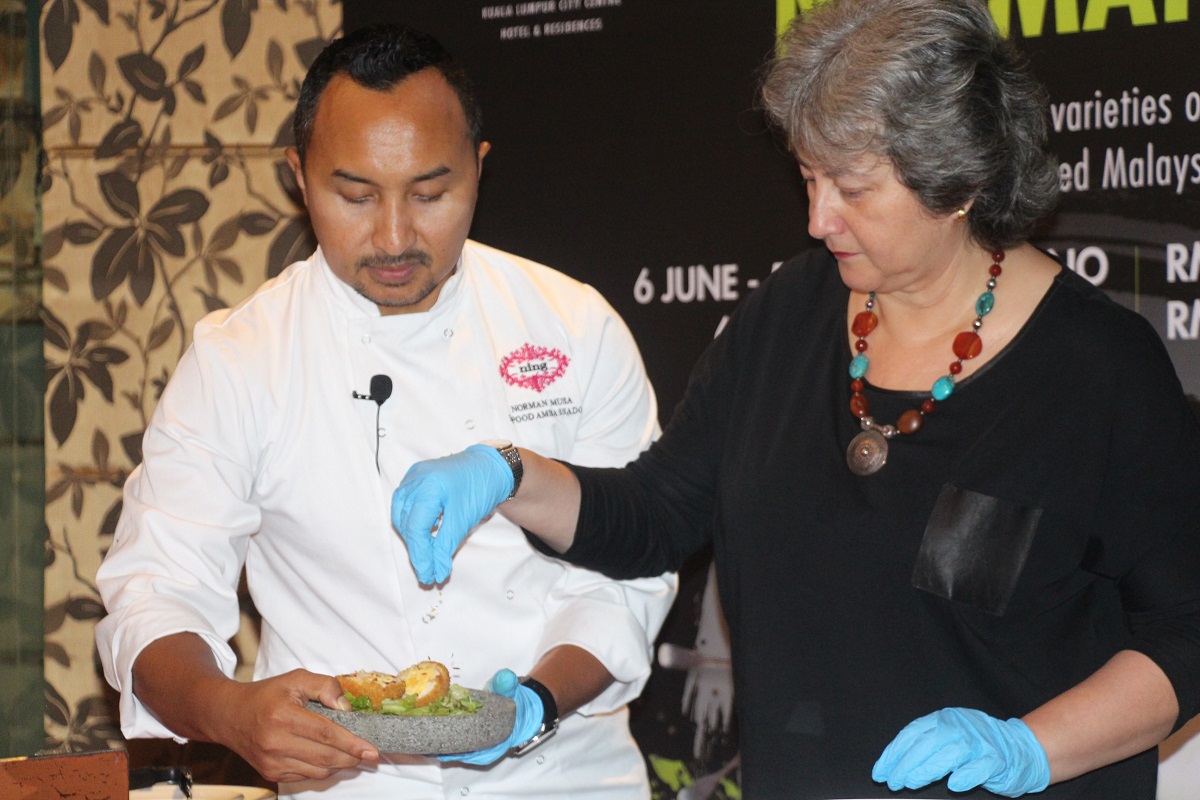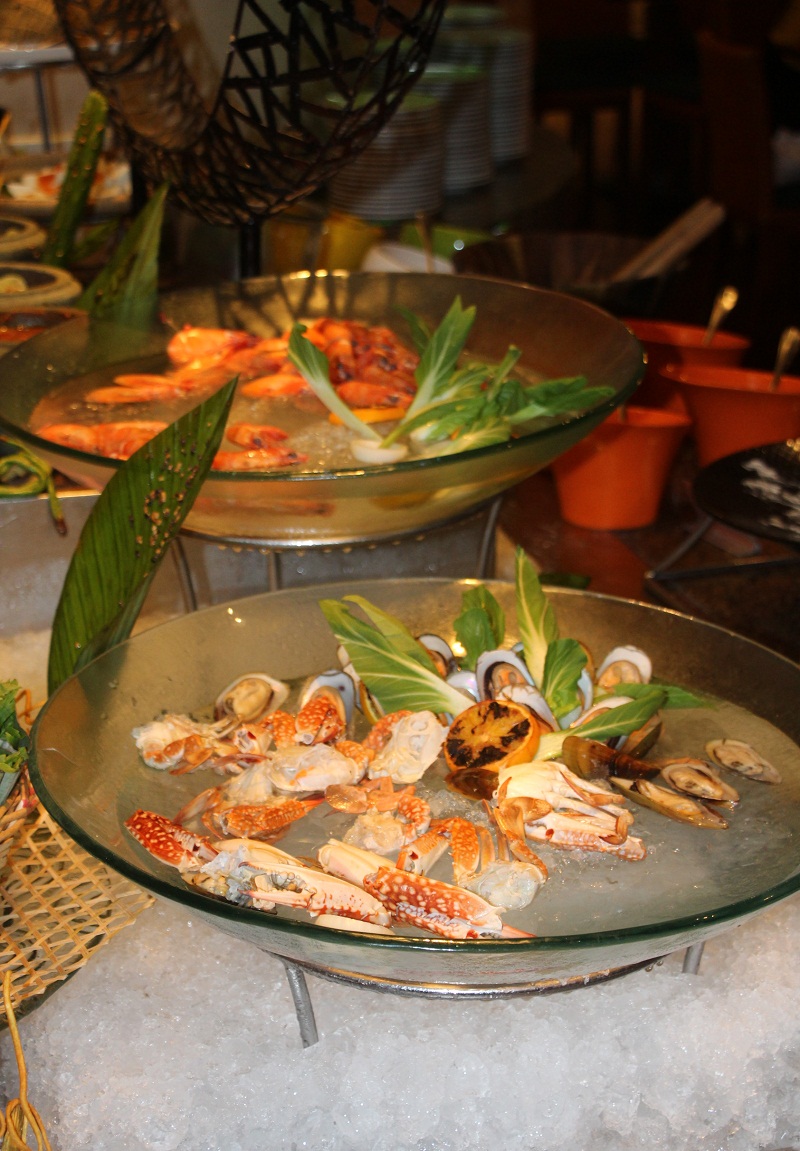 How did your blossoming career as a quantity surveyor change so drastically to the world of cooking?
Cooking has always been my passion and being in food business was always in my family.
My parents used to run a canteen in Butterworth, Penang. Of course, typical Malaysian parents want their children to become accountants, so I did it for them, and I was a QS for 10 years.
In 2016, I opened a restaurant in Manchester. It was quite a surpise for my mum!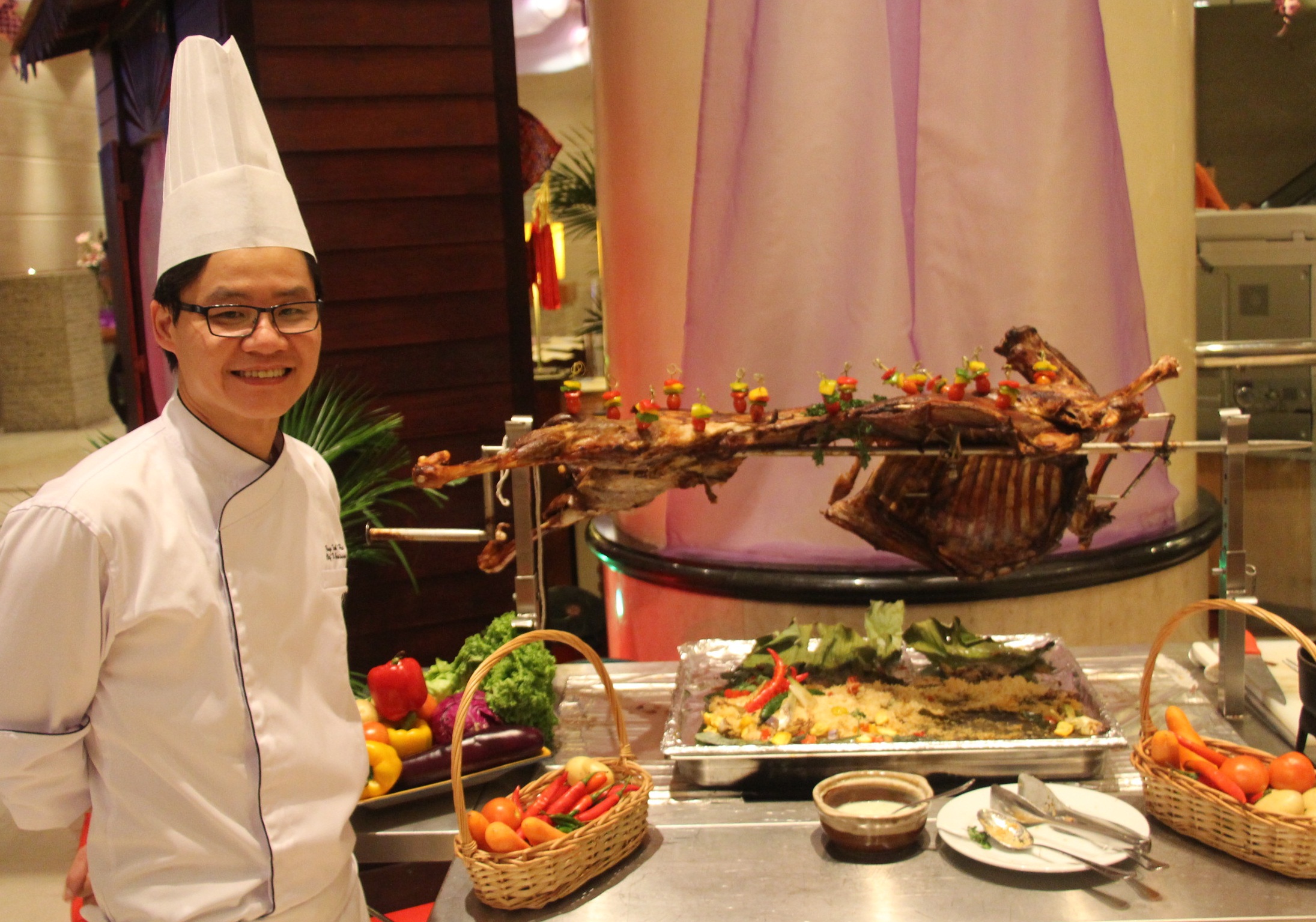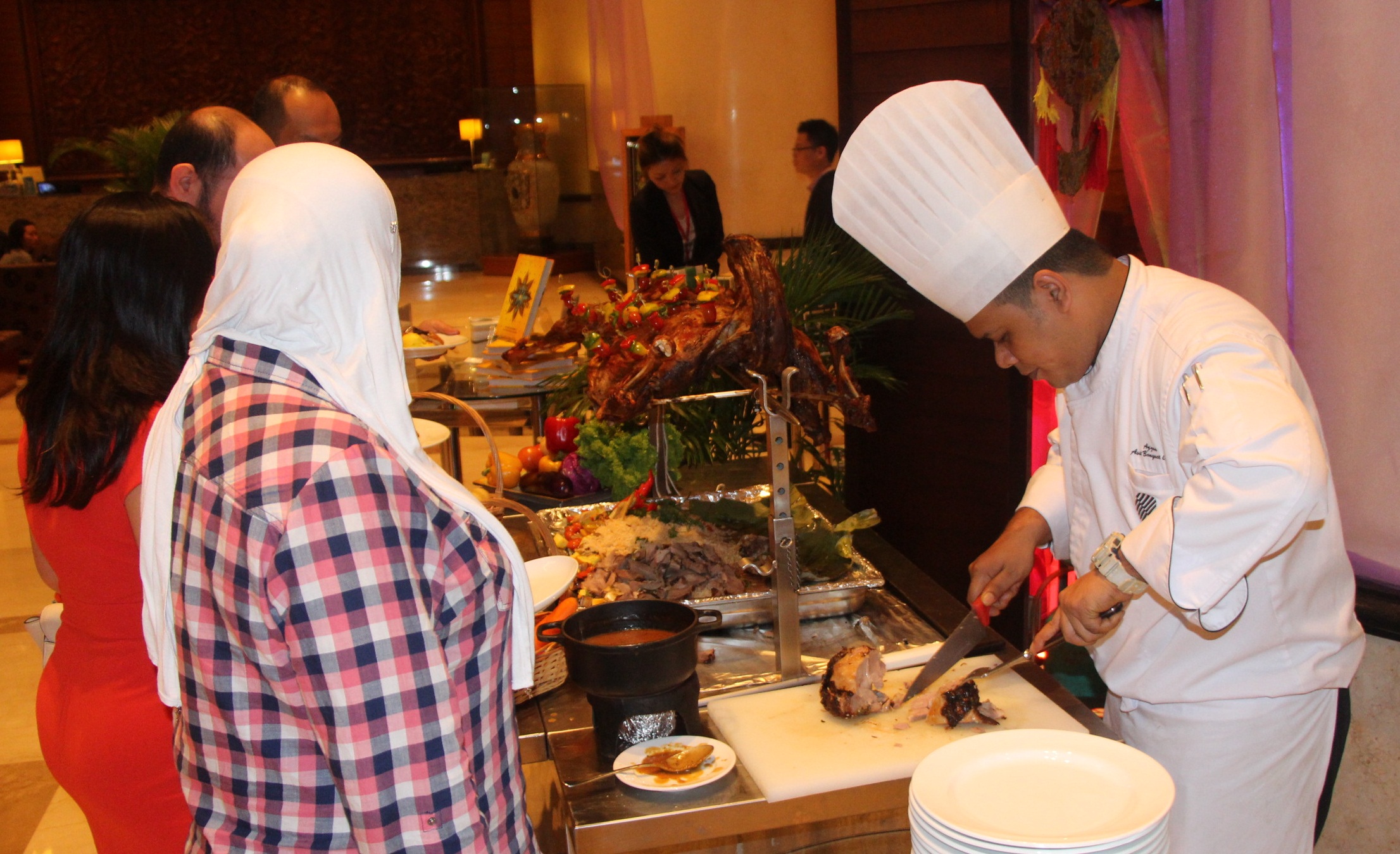 Talk about your concept for [your UK restaurant] Ning – why did you choose to launch in Manchester?
In London, there are so many Malaysian restaurants. So after finishing work on the South Coast, I moved to London and I spent 4 years there.
After that I moved to Manchester and tried to not pick up the accent! In 2016 in Manchester, there were three other Malaysian restaurants; sadly, none of the others survived. Hopefully our formula of good quality food and good service has helped us survive, and we even won some awards as well. I think this was because their target customers were students. To target the British, the service has to be very good.
I think many people would say that Malaysian food doesn't have the strong global identity of, say, Thai food. Could you put your finger on why that is?
I've done lots of tours around the UK, and Malaysian food can be quite confusing because it's so diverse. Malaysia has Indian and Chinese influences as well, so when I tried to raise the visibility of our cuisine, I shortlisted five dishes that represent Malaysian food the best. We have to be careful that these dishes represent the varied ethnic background of Malaysia as well.
The government launched a programme about 5 years ago, Malaysian Kitchen. The programme had a little bit of impact but again, I don't see many restaurants that came up from that, partly because of the competition with Thai food.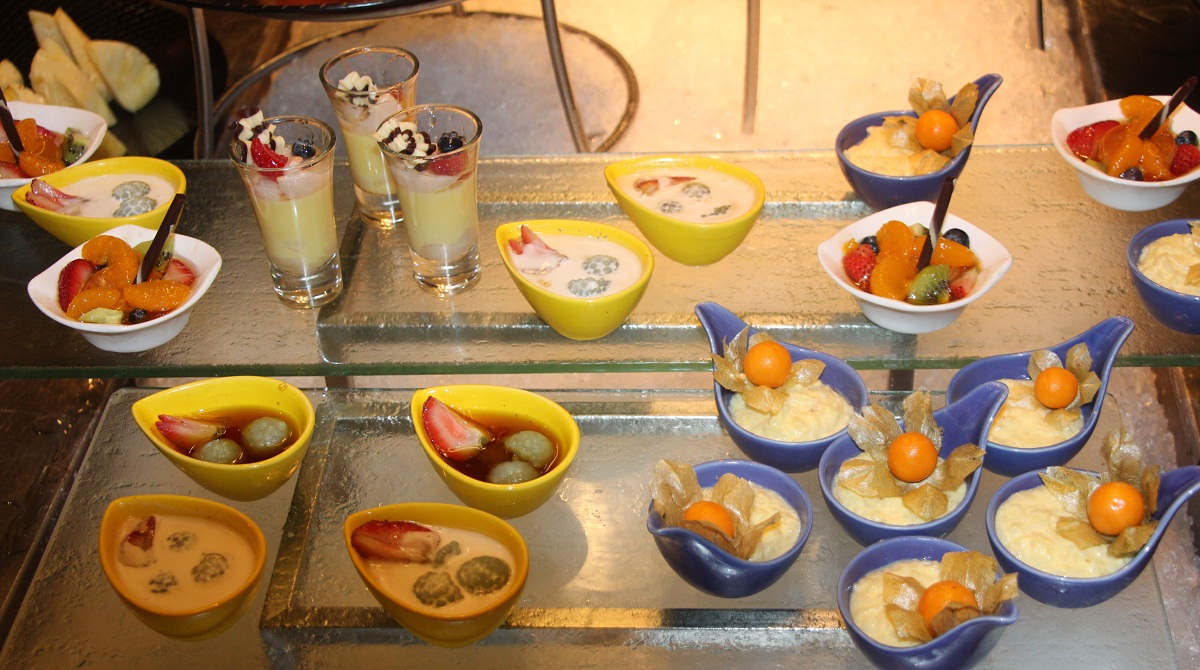 I read that you're aiming to make Malaysian cuisine the next big thing. How do you intend to do that?
If you compare the British with the Malaysians, the British are also super foodie. I notice that when I run cooking demos, Brits want to learn more about the dishes and their history, which is great. When I released my cookbook in February – which has now sold more than 7,000 copies – you can see that the market is there. Someone needs to get out there and work hard to promote it in a big way.
I think that more Malaysian restaurants in the UK would definitely help. That's my long term plan, to open restaurants in shopping malls; to have a chain of restaurants. These new restaurants  would be different to Ning in that they would aim to cater for everyone. That said, I'm aiming to open my new restaurant in Malaysia first, which is more like a fine dining concept. Once that's done, next year I'm targeting Singapore, Dubai, and then back to London.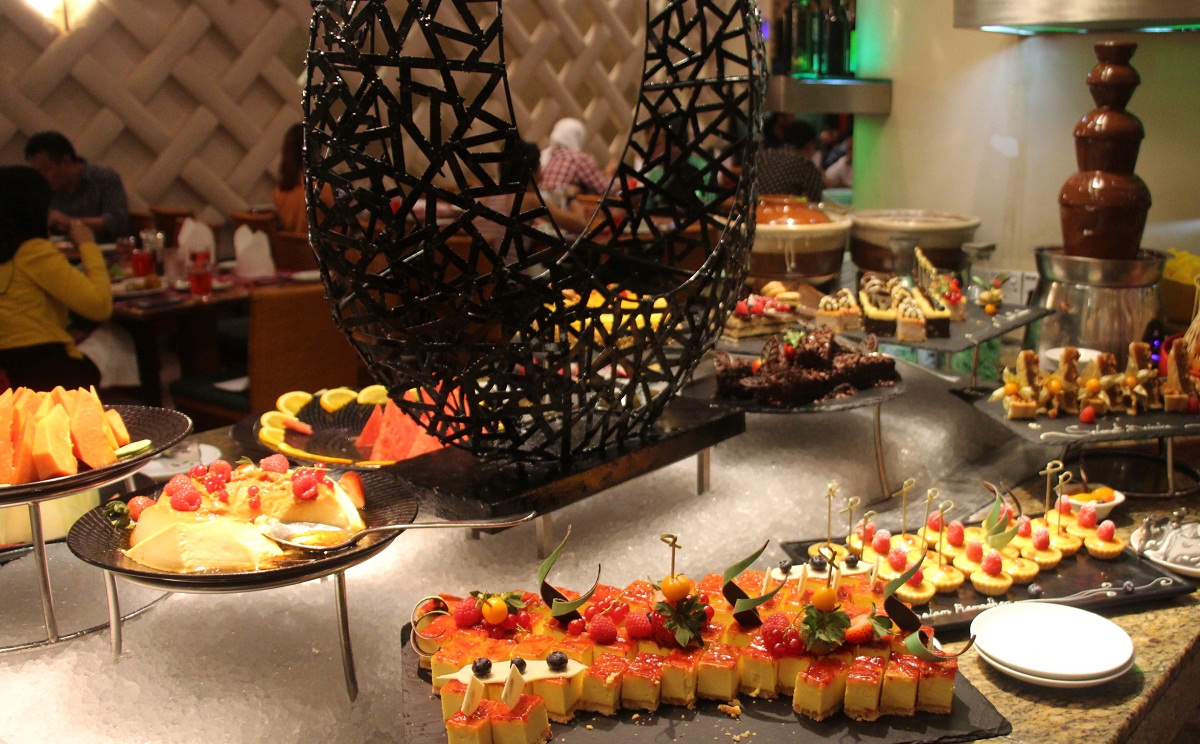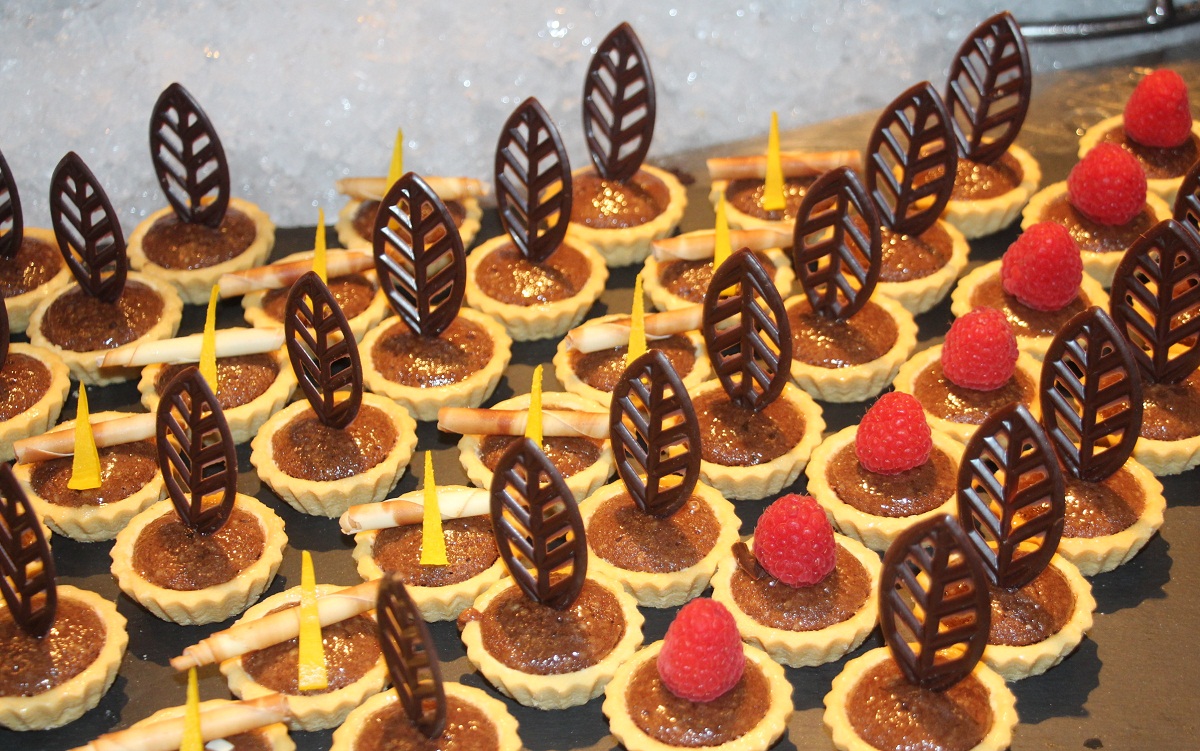 Talking of KL, you are the Food Ambassador for the city. How did that come about, especially given you are a Penang boy at heart? How do the Penangites feel about this city stealing you away?!
Ha! There was a lot of talk about this – quite a few other chefs were not happy! Though I was born in Butterworth, I've spent half of my life in the UK. KL City Hall saw the opportunity to bring me onboard because I'm based in the UK and could promote the city in Europe. Back in 2015, they appointed me as the ambassador and asked me to promote KL in Berlin, Paris, and London.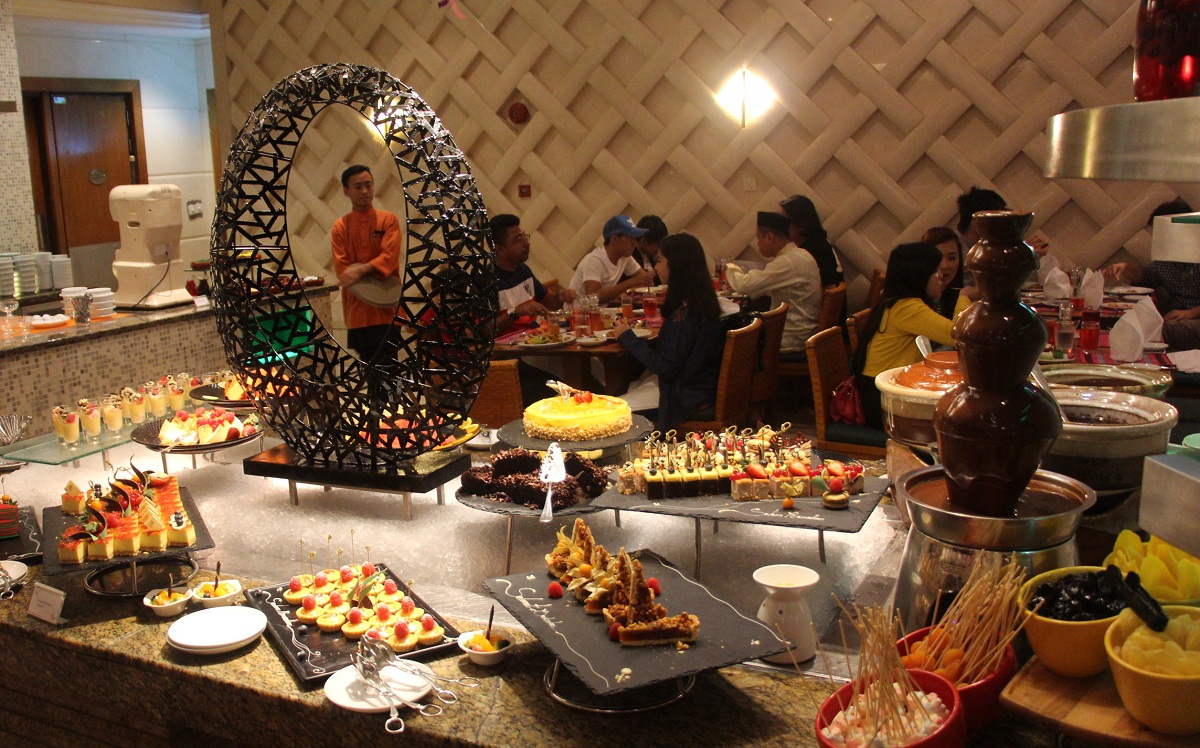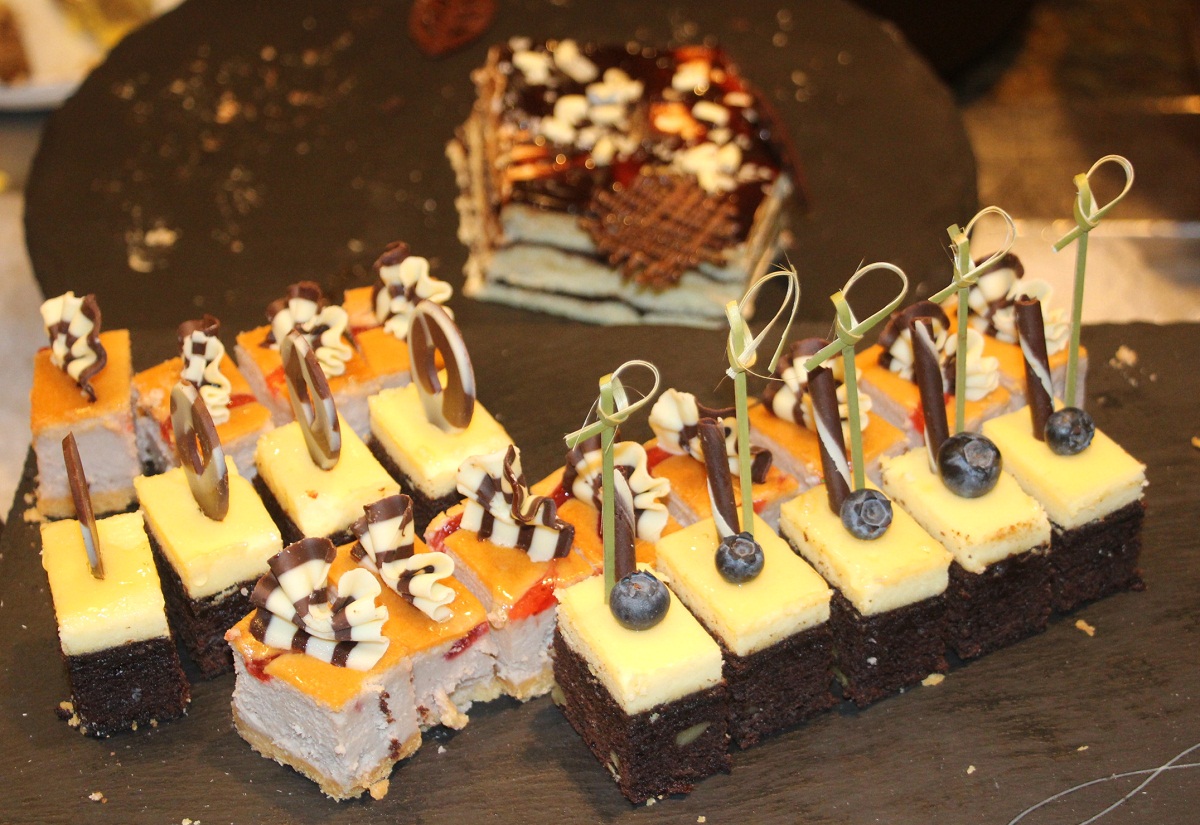 Penang is obviously world famous for its cuisine as well. Do you think that it's only KL that can be put on the food map right now?
If you're going to compare KL and Penang, Penang is better known for street food but KL is known as the place where you can find everything; not just street food, but high end. That's why they chose me to be the ambassador.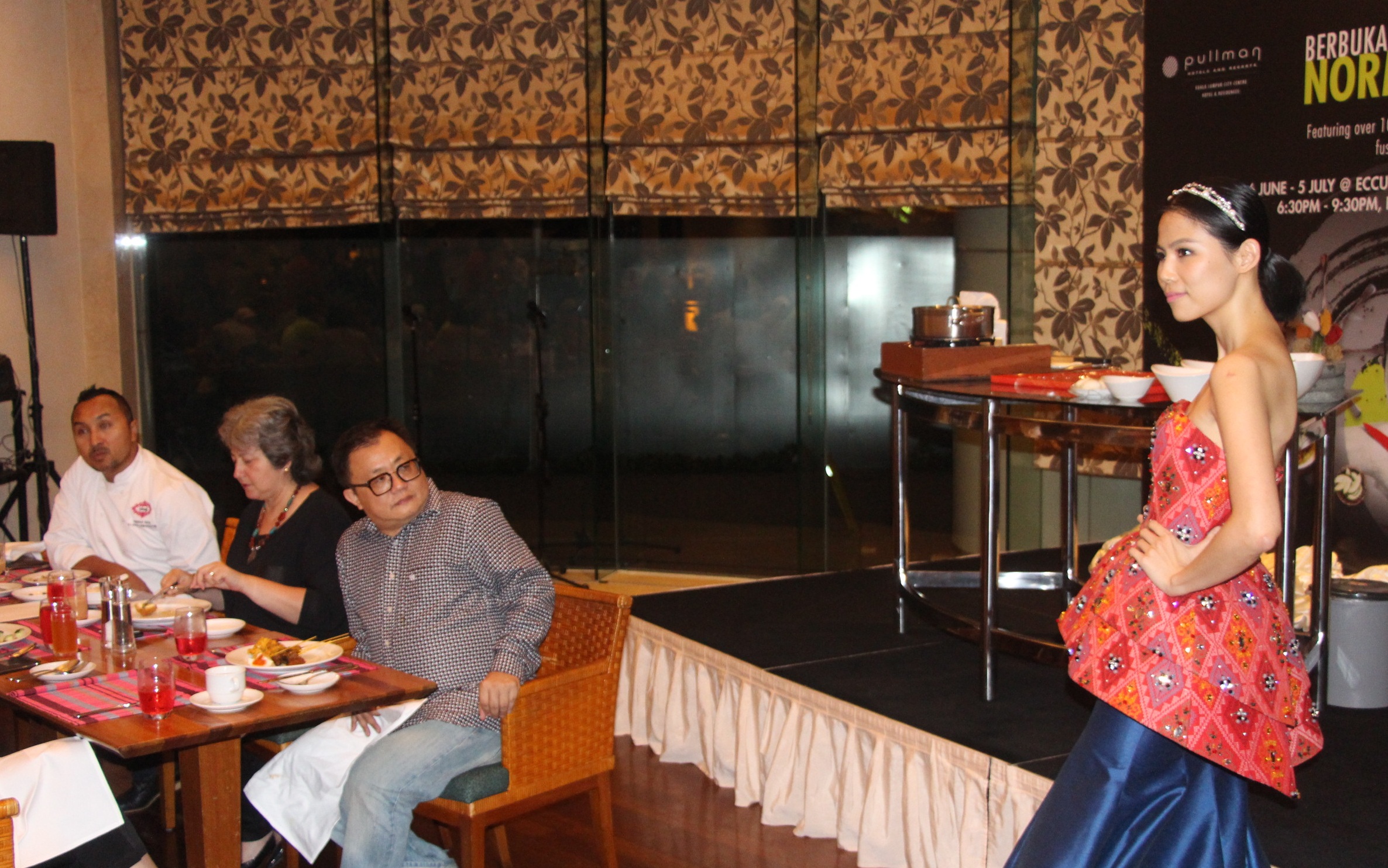 The Buka Puasa event
This is a first time collaboration between the Pullman and Norman Musa, and the Pullman's first time using a celebrity chef. The Pullman chose to work with Chef Norman because their styles are closely matched, in that both offer a fusion of East and West, high-end and low-end, and business plus lifestyle.
During the 8th June event, Malaysian designer Calvin Ong exhibited a selection of gowns from his songket bridal collection during the dinner. The collection, Diva of Songket, embodies the theme of 'classical yet forward-looking'.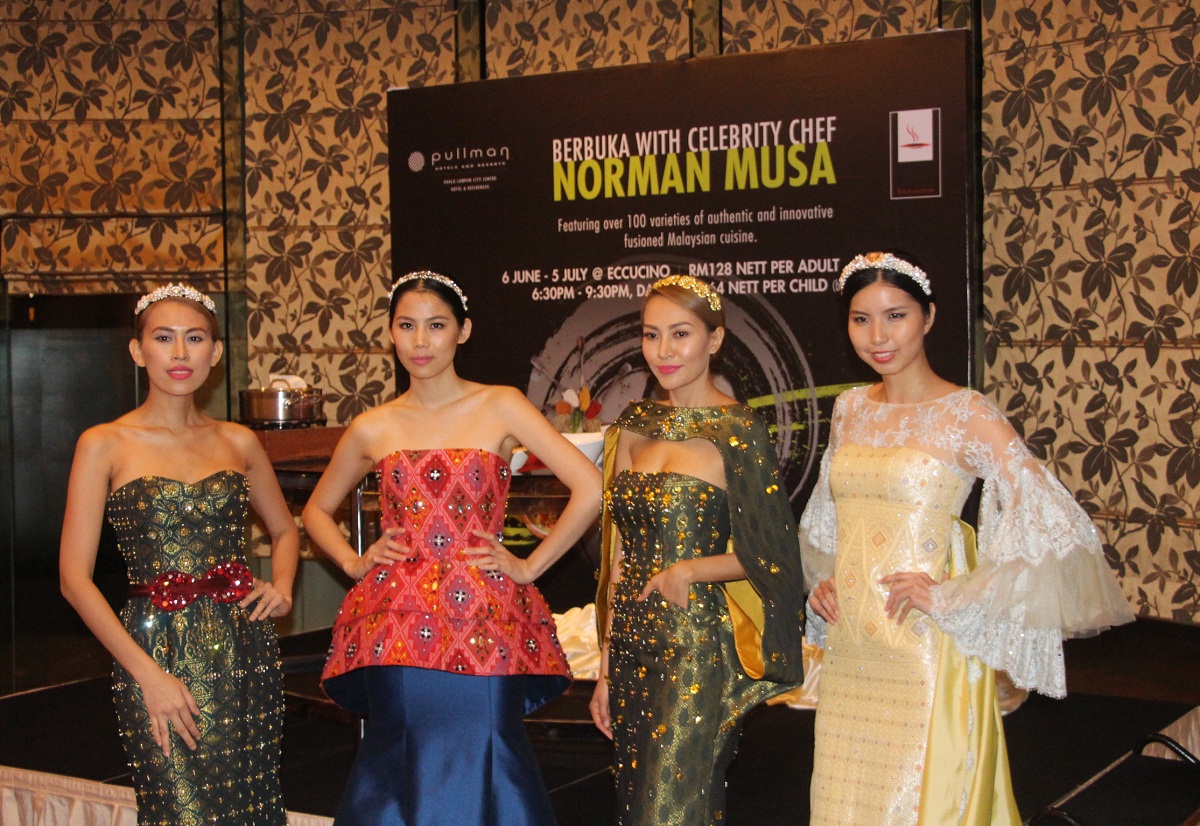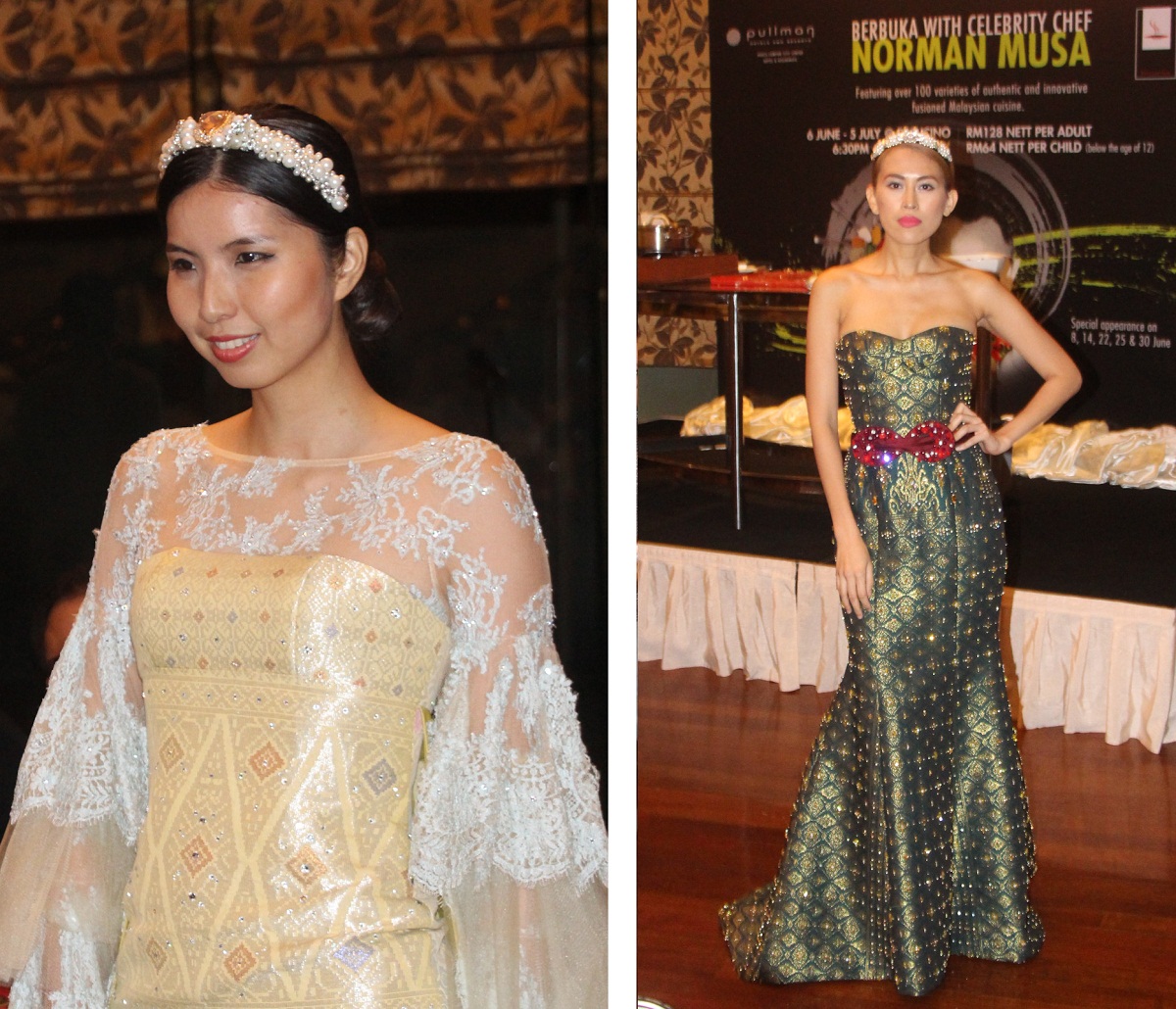 Chef Norman will be at the Hotel Pullman to offer live cooking demonstrations on selected days: 8, 14, 22, 25, and 30 June 2016. Dishes on offer at the Buaka Puasa feast include rendang beef wellington, rending scotch eggs, and rack of lamb with water parsley, and cheese. 
Traditional favourites including beef rending tok and chicken curry kapitan plus ayam masak lemak chilli will be on offer as well as the hotels signature Ramadan dish, bubur lambuk. The meal is available 6.30pm – 9.30pm and cost  RM128 for adults and RM 64 for children below 12.
Norman Musa's Rendang Scotch Eggs
Ingredients
6 eggs to boil
2 eggs for egg wash
600g minced chicken
1 tablespoons dried chilli flakes
4 kaffir lime leaves, finely chopped
2 tablespoons roasted coconut
1 teaspoon salt
2 tablespoons plain flour
1.5 litres cooking oil for deep frying
100g breadcrumbs, seasoned with salt
6 tablespoons fresh coriander, finely chopped
Chopped coriander, chilli flakes and mayonnaise for garnish
Ingredients for rendang paste
4 stalks lemon grass
1 inch galangal
3 cloves garlic
½ inch ginger
Method
Bring water to boil in a saucepan. Lower the eggs into gently boiling water with a slotted spoon. Allow to boil for 6 minutes.
For the rendang paste, puree all the ingredients until smooth. Remove any excess juice/moisture as the paste needs to be dry when mixing with minced chicken.
In a bowl, mix pureed ingredients with minced chicken, salt, chilli flakes, kaffir lime leaves and roasted coconut. Divide the mixture into 6 small balls/portions.
On a flat surface, place a layer of cling film and flatten the chicken mixture. Sprinkle a tablespoon of chopped fresh coriander. Coat the boiled egg with plain flour then wrap the chicken mixture around the boiled egg. Seal well and make sure the egg is not exposed.
Pour breadcrumbs into a bowl and beat 2 eggs in a separate bowl. Dip the wrapped boiled egg into the bowl of egg and roll in the breadcrumbs. Repeat for the remaining boiled eggs.
Heat the oil in a deep saucepan. To test the oil temperature, drop some breadcrumbs into the oil; if they sizzles and turn brown, it is hot enough. Deep fry the scotch eggs for 8-10 minutes, or until crisp and golden brown.
Remove the eggs from the pan with a slotted spoon and set aside to drain on kitchen paper.
Garnish with chilli flakes and chopped coriander and serve with mayonnaise.