M.A.K.A.N by The Red Cherry at Jaya One: Food-stall review
This review is brought to you in part by M.A.K.A.N by The Red Cherry. 
M.A.K.A.N. by The Red Cherry is a one-stop shopping space for independently made food products, with some 50 local brands represented, crafted with thought and care, free of artificial preservatives. We were impressed by both the diversity and the quality here – if you haven't tried homegrown artisanal snacks and sauces, this seems like the ideal place to pop your cherry.

Granola
Highlight include the Granola Geeks range, with witty names like John Lemon and Coco Ono, Oat To Joy, Ready Set Goji and Never Chai Never Know. We tried Dreaming Of A White Citrus – as soon as we opened the bag, a lovely, heady aroma burst out, conveying the combined scent of white chocolate, dehydrated oranges, dried cranberries, cashews, almonds and more. Great granola indeed, packed with plenty of well-proportioned, nutritious ingredients. Bonus points to M.A.K.A.N. for having small jars placed beside many of the products for customers to sample before purchasing.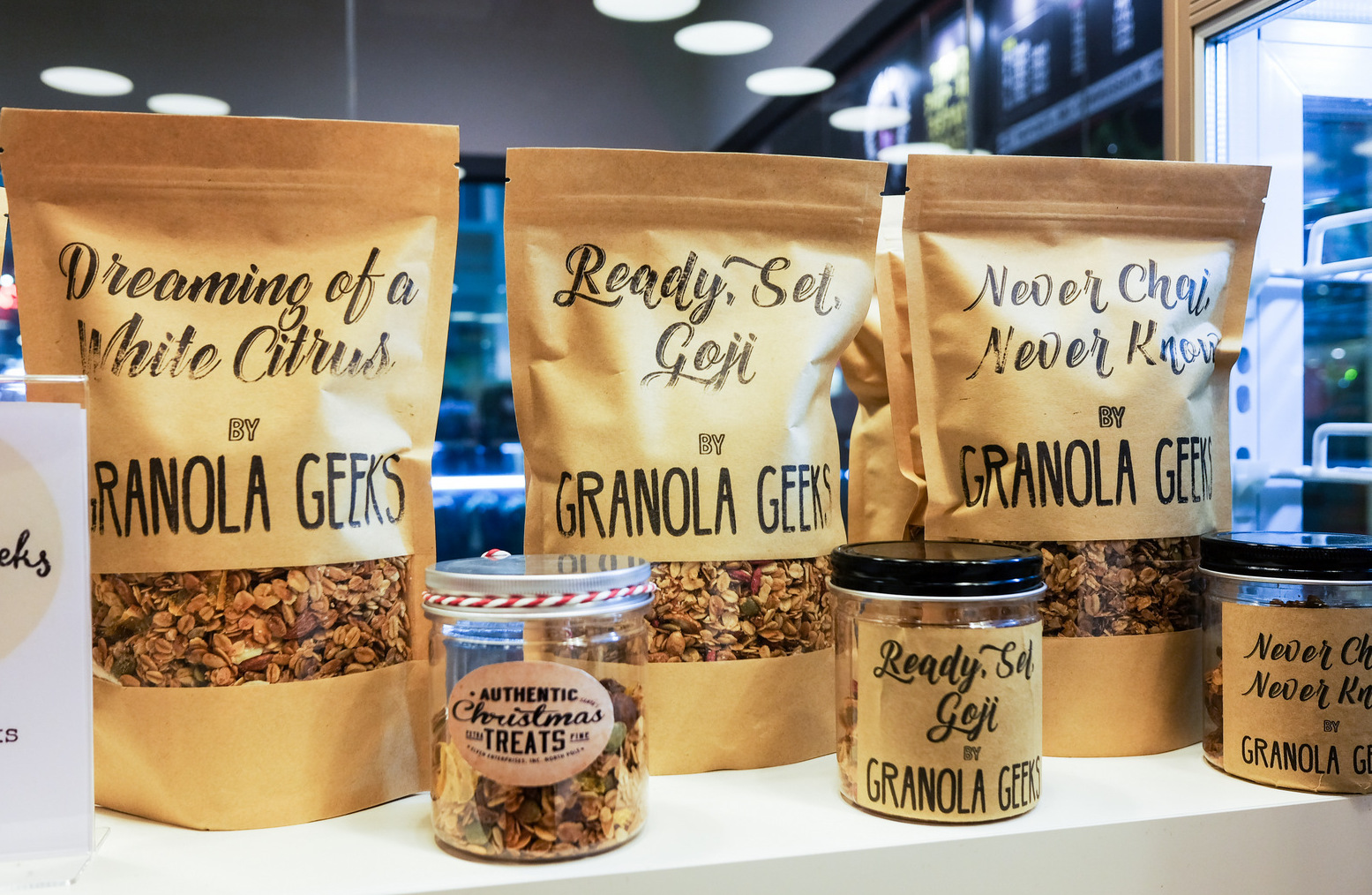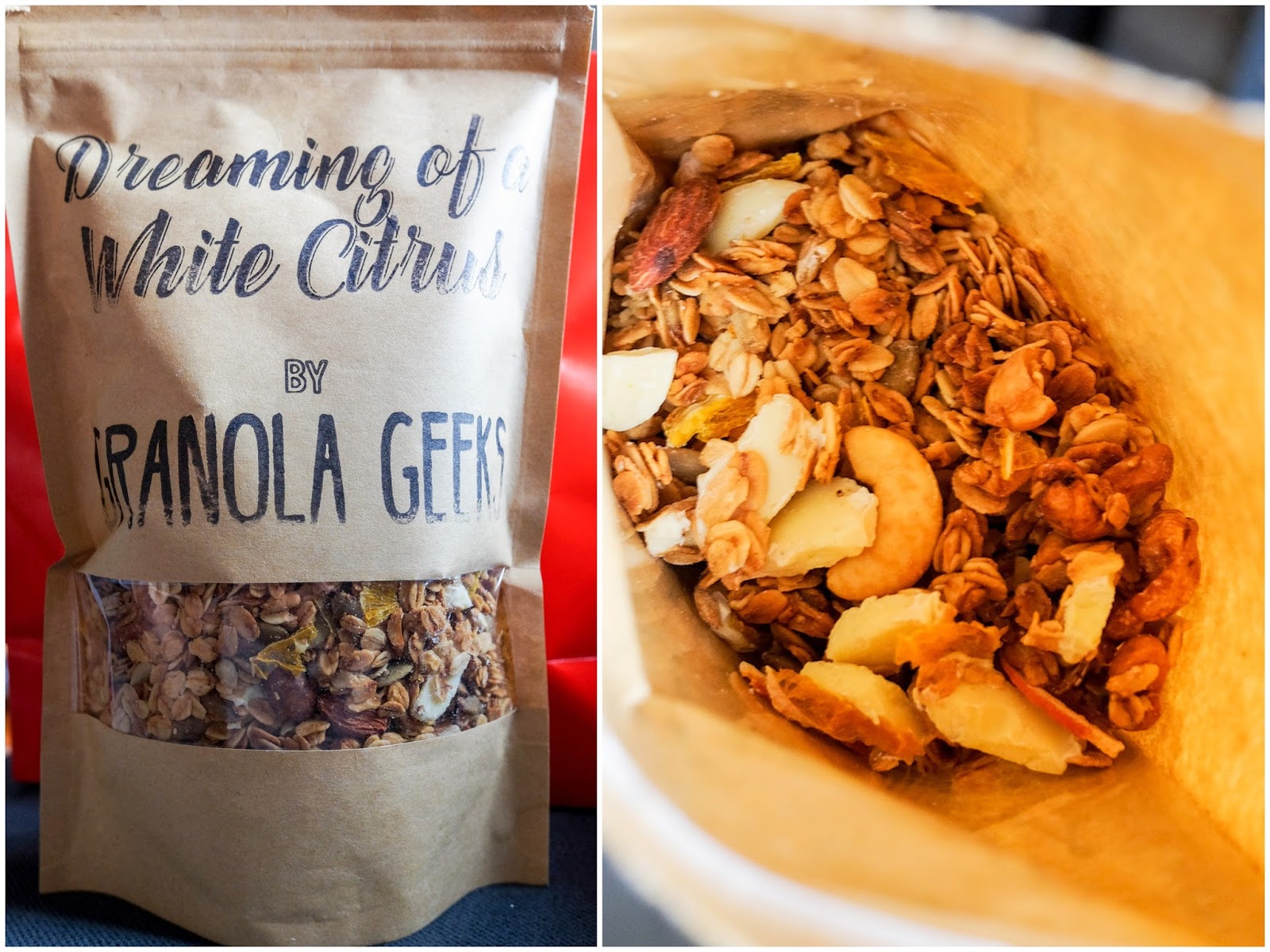 Interesting offerings
You'll find many interesting offerings here, including some with social enterprise backgrounds – we love the balanchong, a very flavoursome mix of ikan bilis, peanuts, chilli, garlic and onions, made by Burmese refugee women living in a Malaysian shelter, with proceeds channelled to a community fund for their support. There are also bottles of handmade organic virgin coconut oil by Burmese migrants, suitable for cooking and for beauty applications, as well as durian, lychee and cempedak real-fruit cookies by the single mothers of Simply Cookies, plus fruit jams also by single moms from Homemade4all.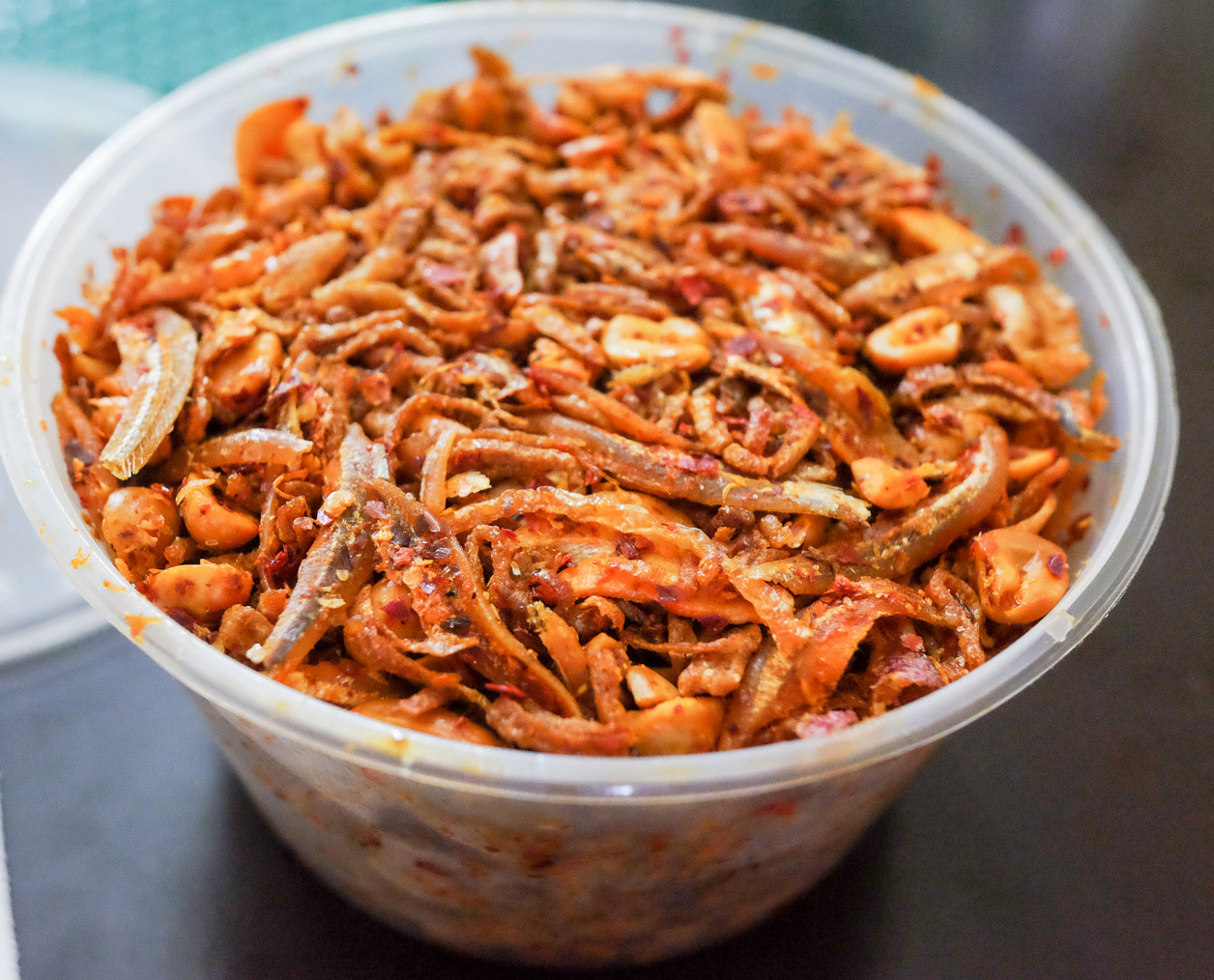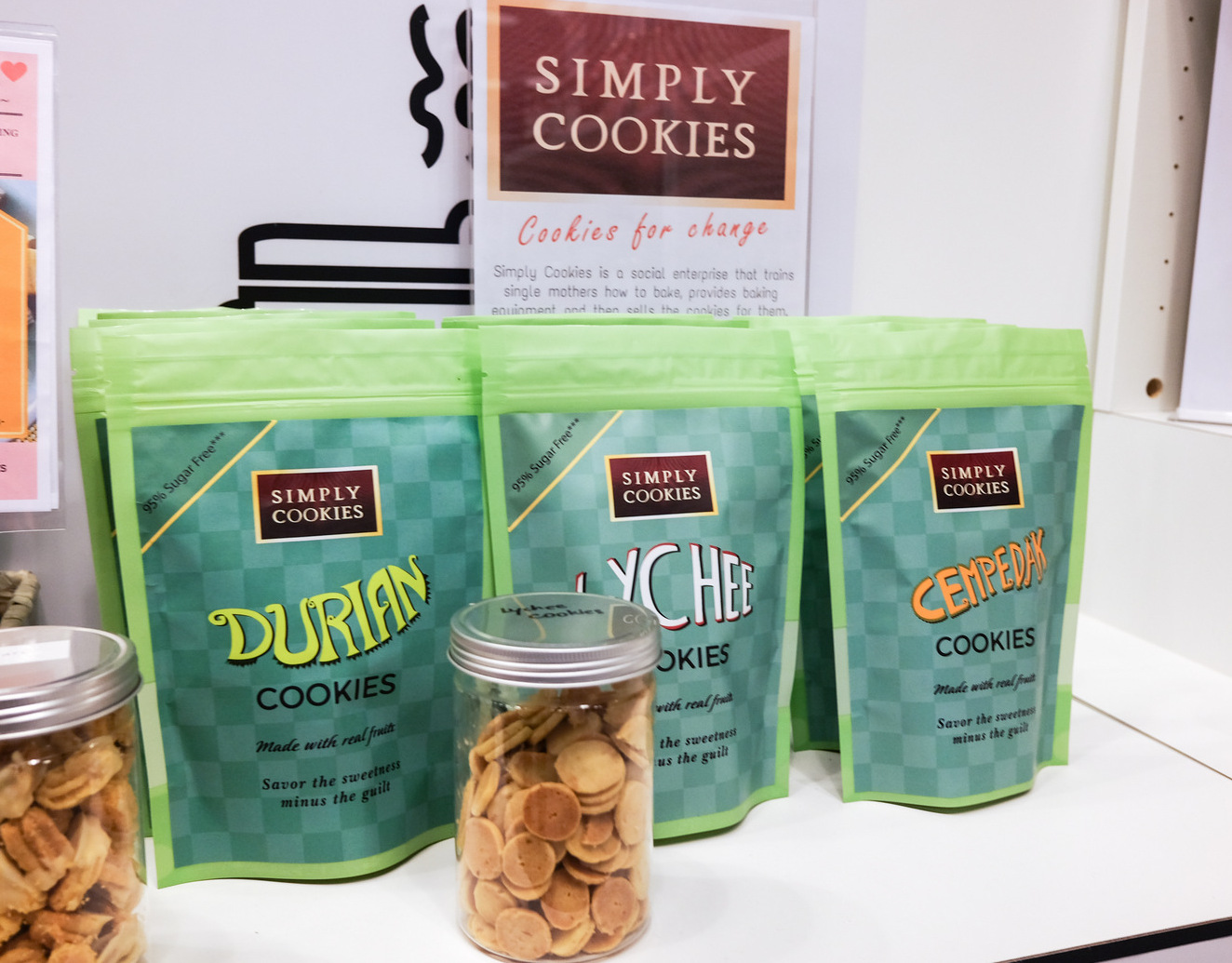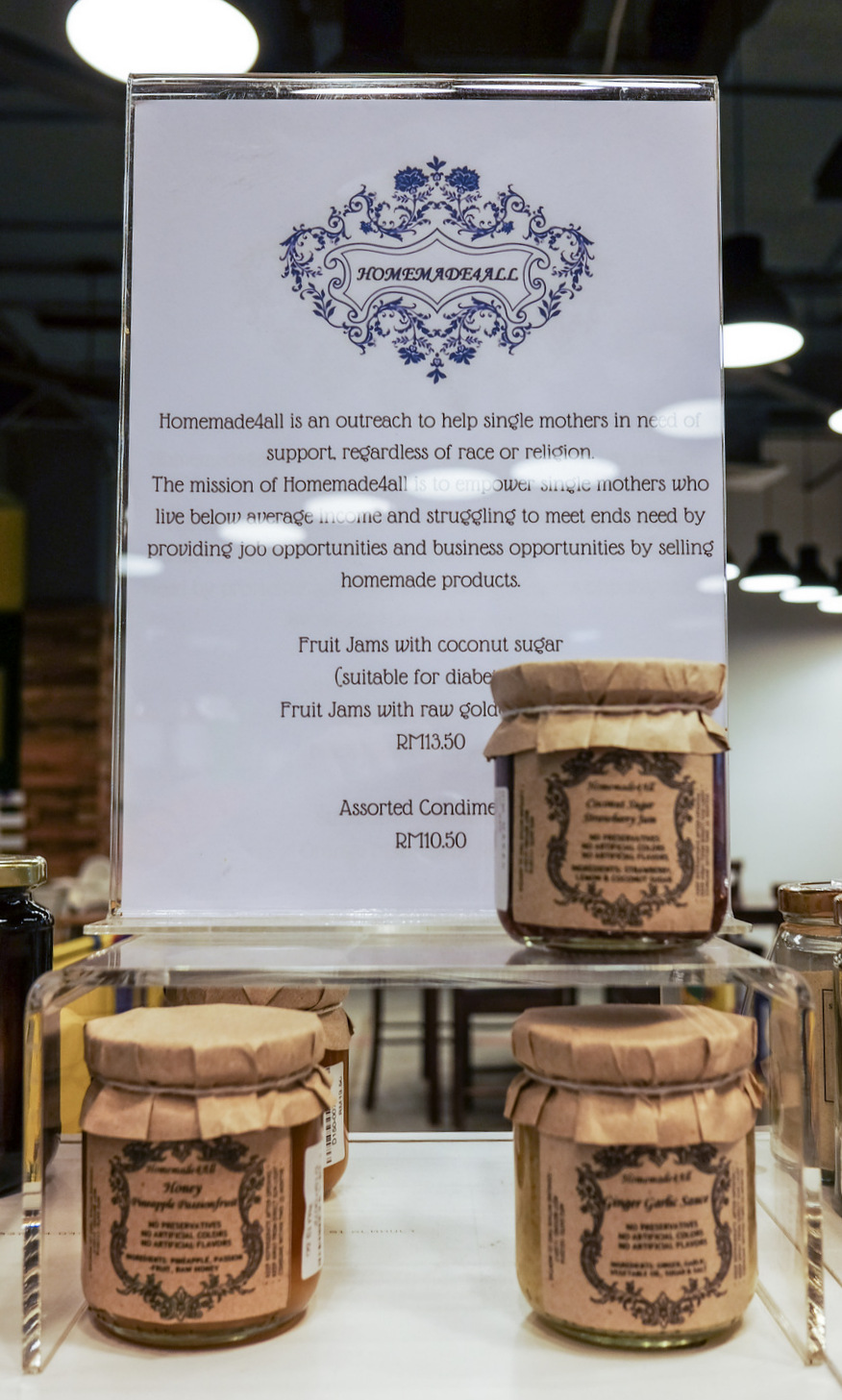 So much more
We couldn't get enough either of Jobbie's peanut butter (the ultimate in chunky, nutty butter) or Real Sambal (fresh-tasting and appetisingly textured, with a suitably spicy zing).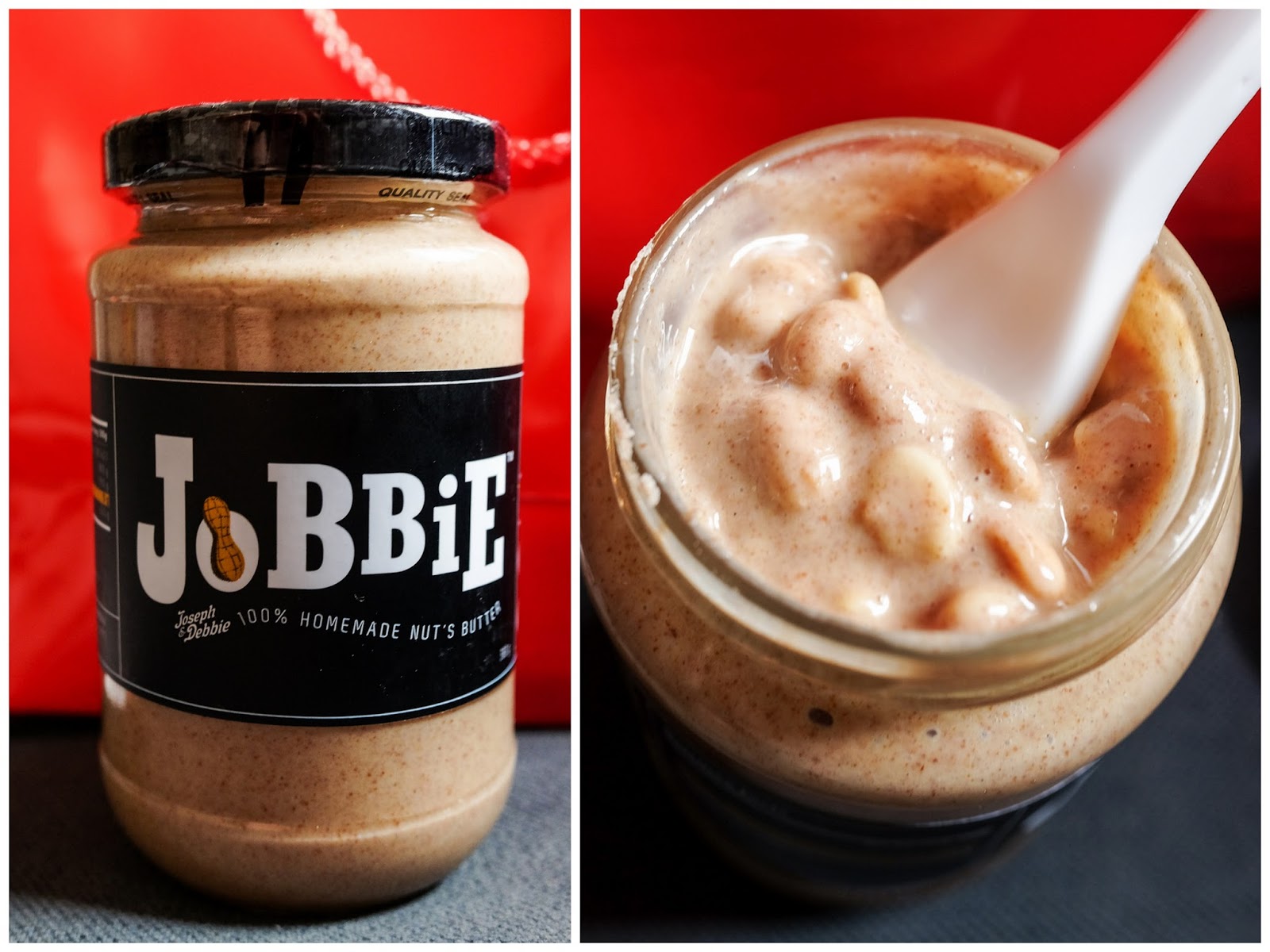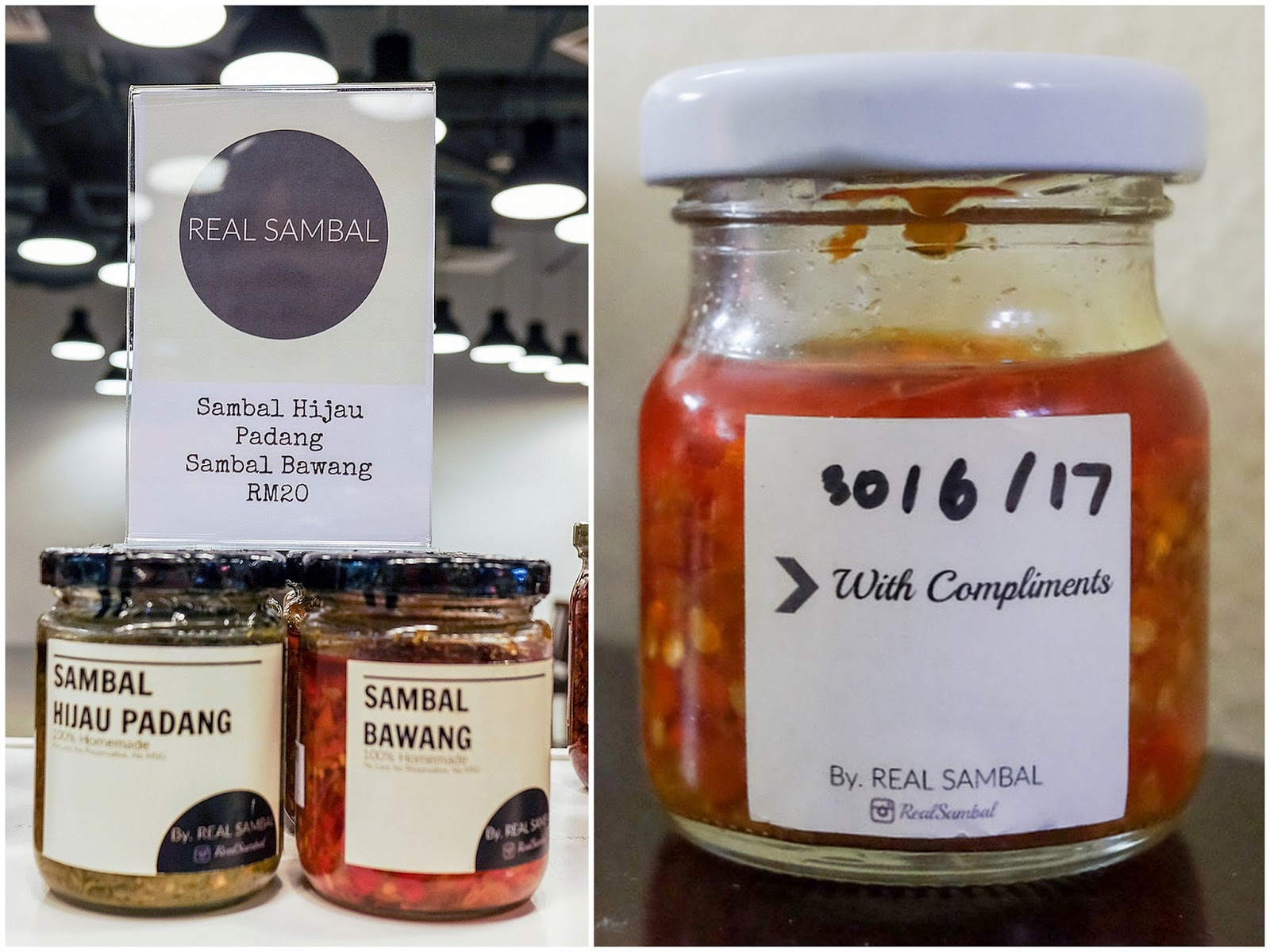 The list really does go on and on – Spoon Health quinoa and chia seeds, Moringa Factory leaf powder and seeds, Shy Panda tea, The Honey Hearts raw wild Borneo honey and honey-infused apple cider vinegar …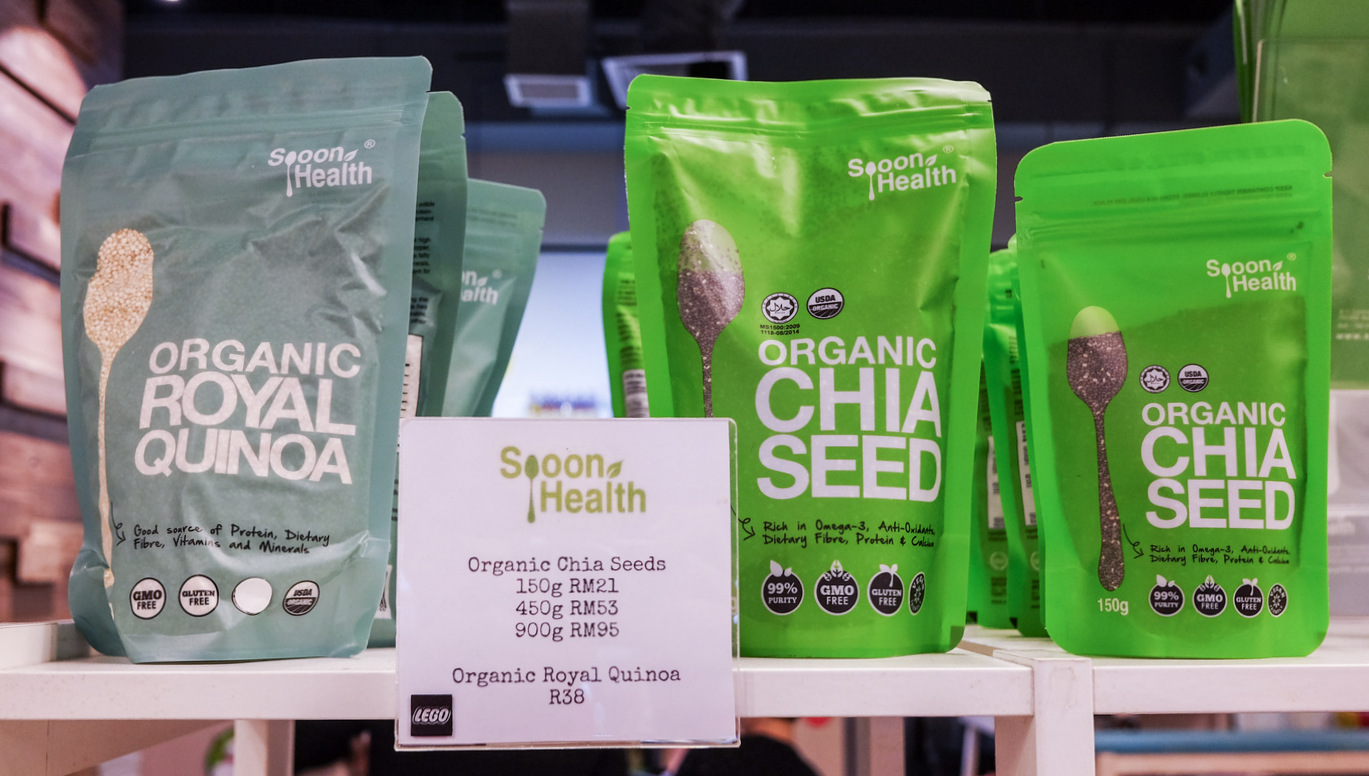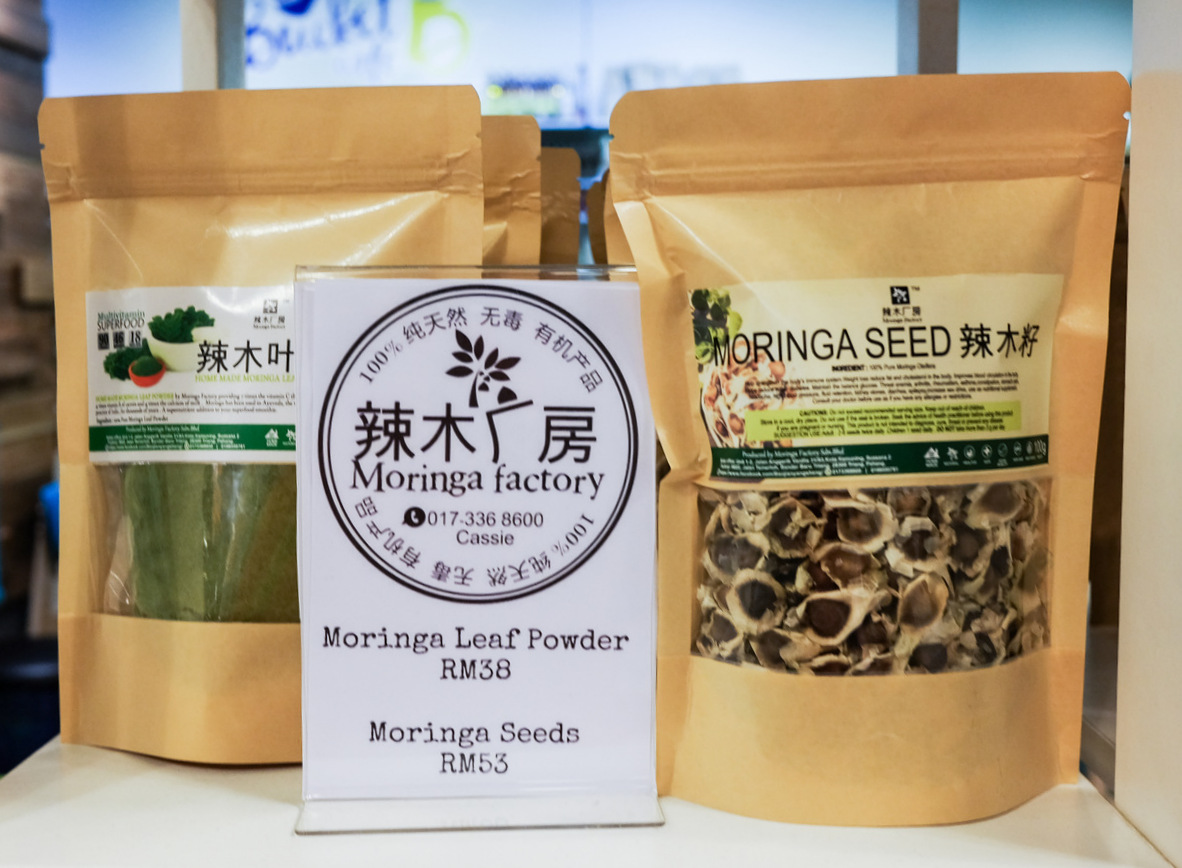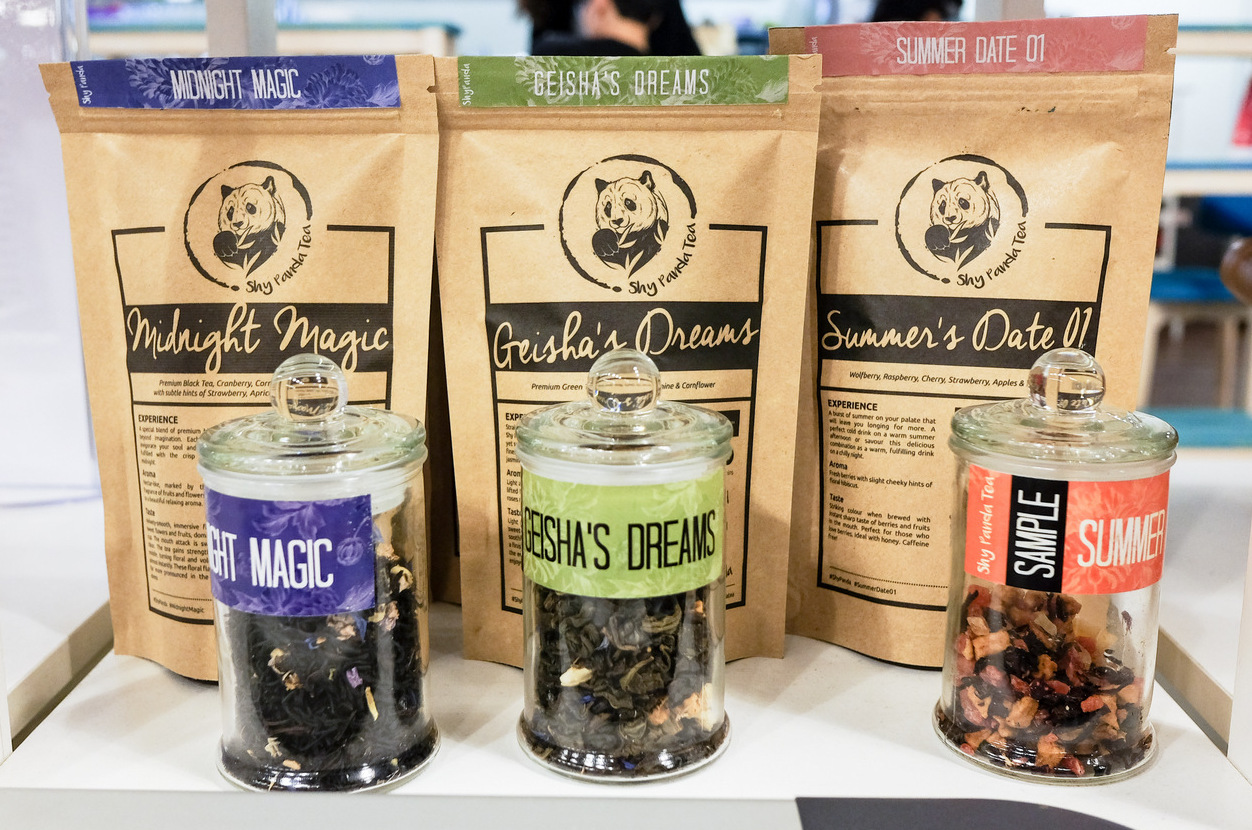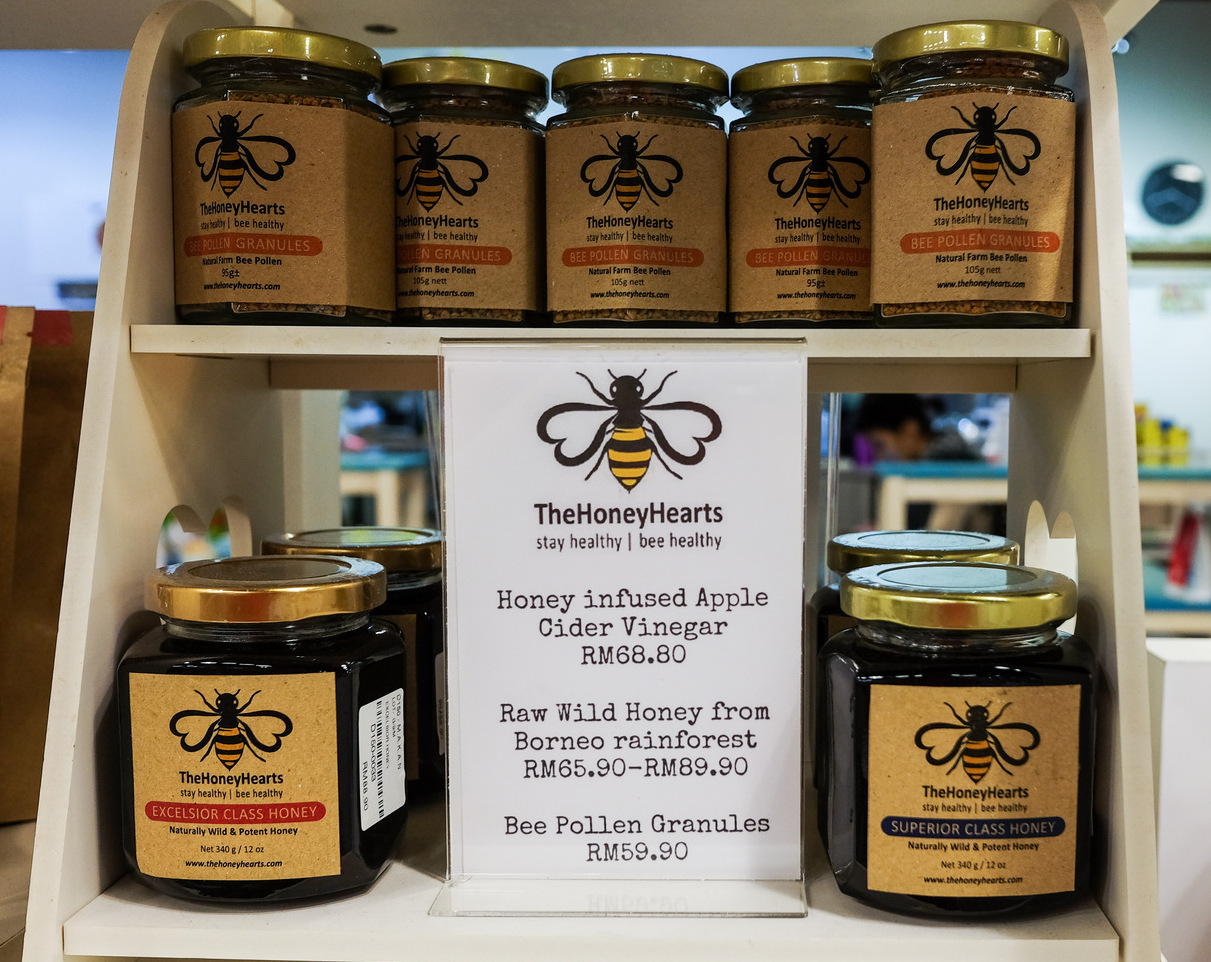 … veggie pasta by Foodies With Love, jams and chutneys by Mangolicious, chilli-based condiments by Super Yin, Daily's and TJ Homemade Delight …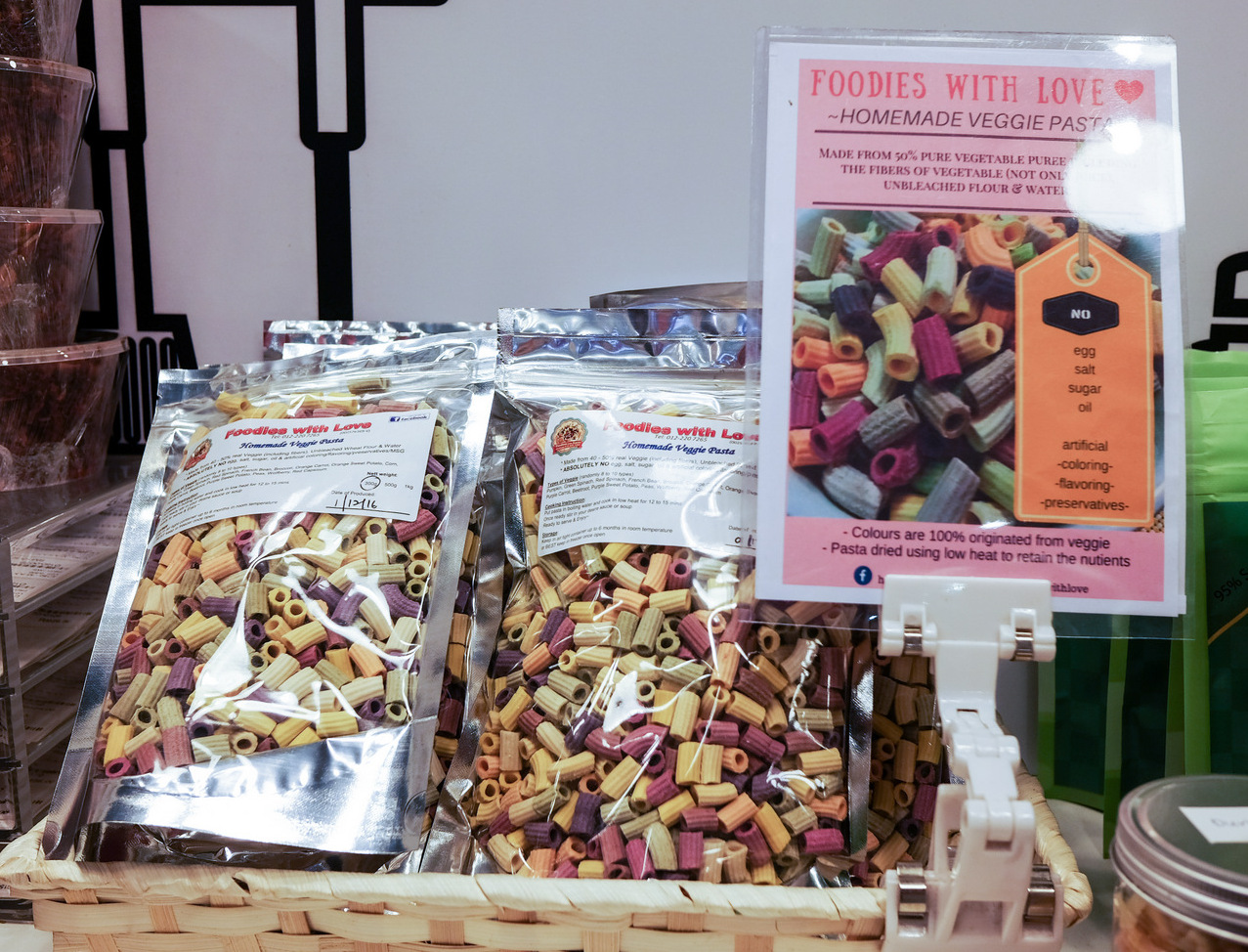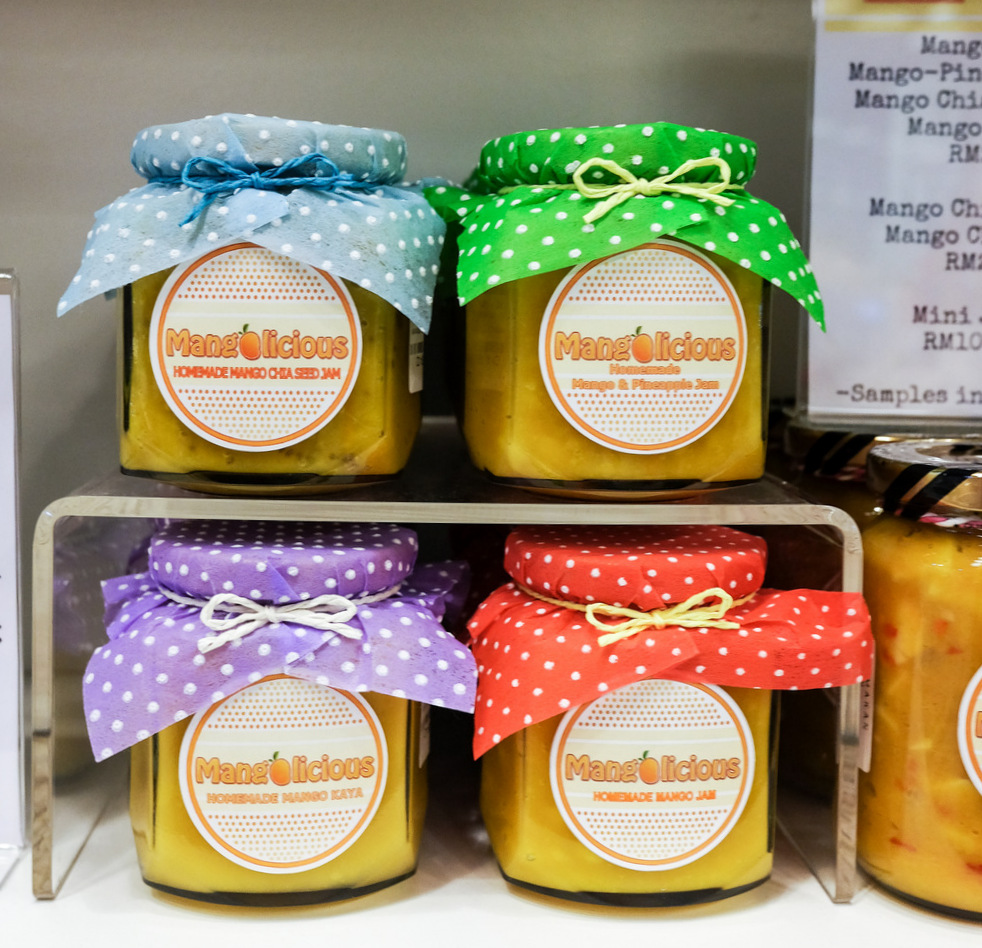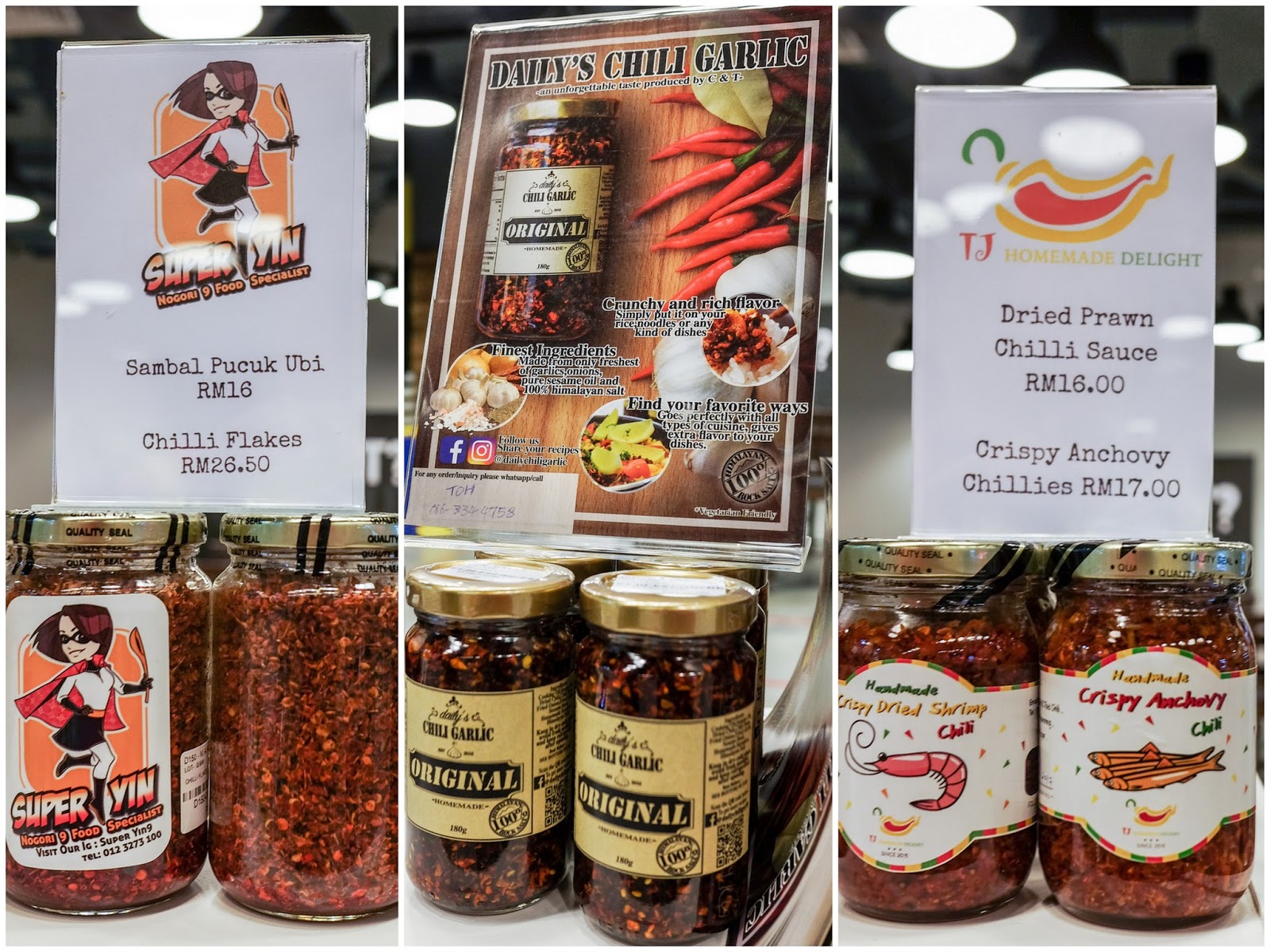 … curry powder by Marge's Kitchen, chicken seasoning by GBabyLand, food powders by Amanda's Homemade, acar saltfish by Penang Secrets, bread bites by Annie's Kitchen, granola by The Kettlebowl, Aly's and Shia's, peanut butter by Carver's and Homemade by Feli …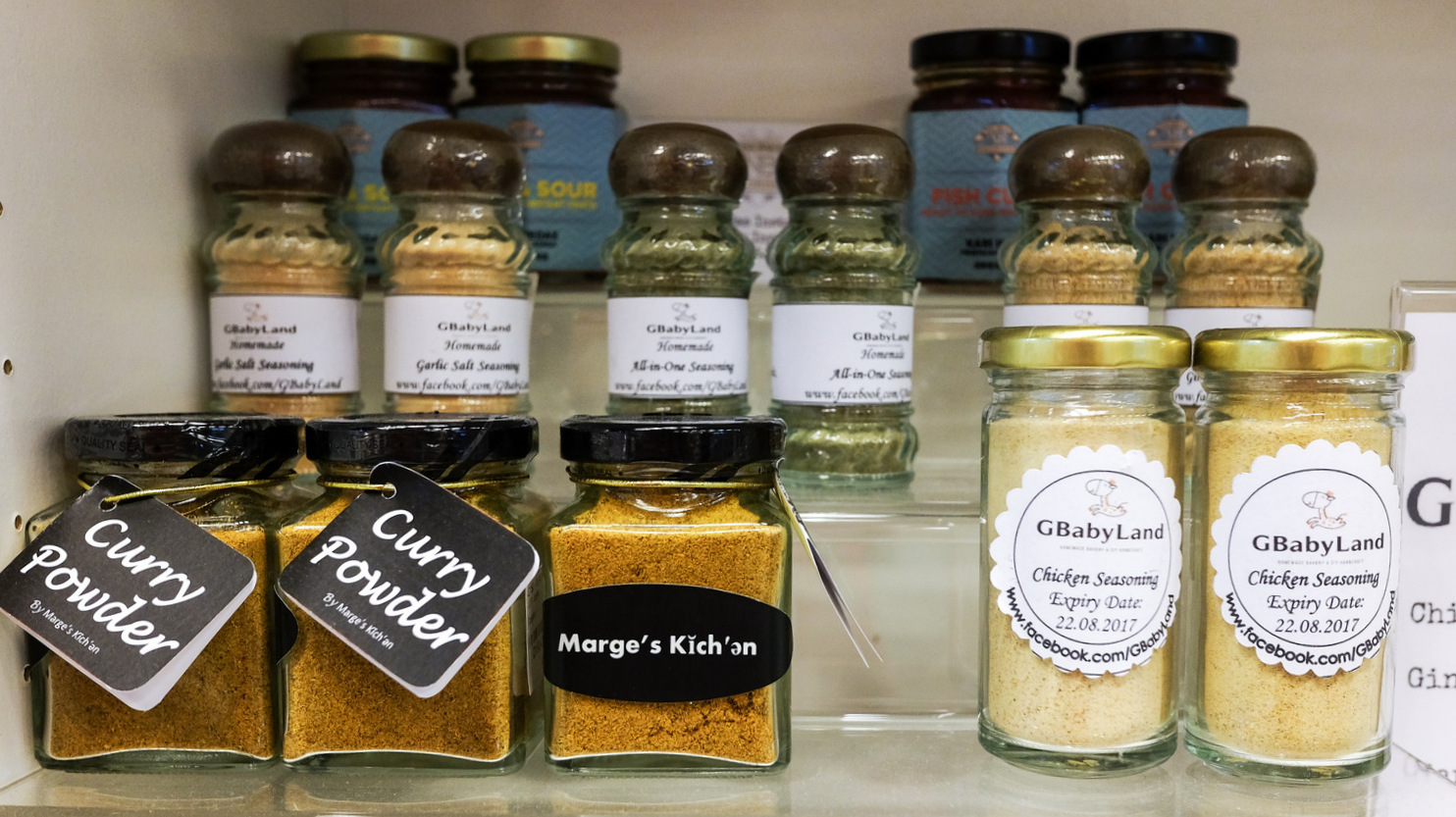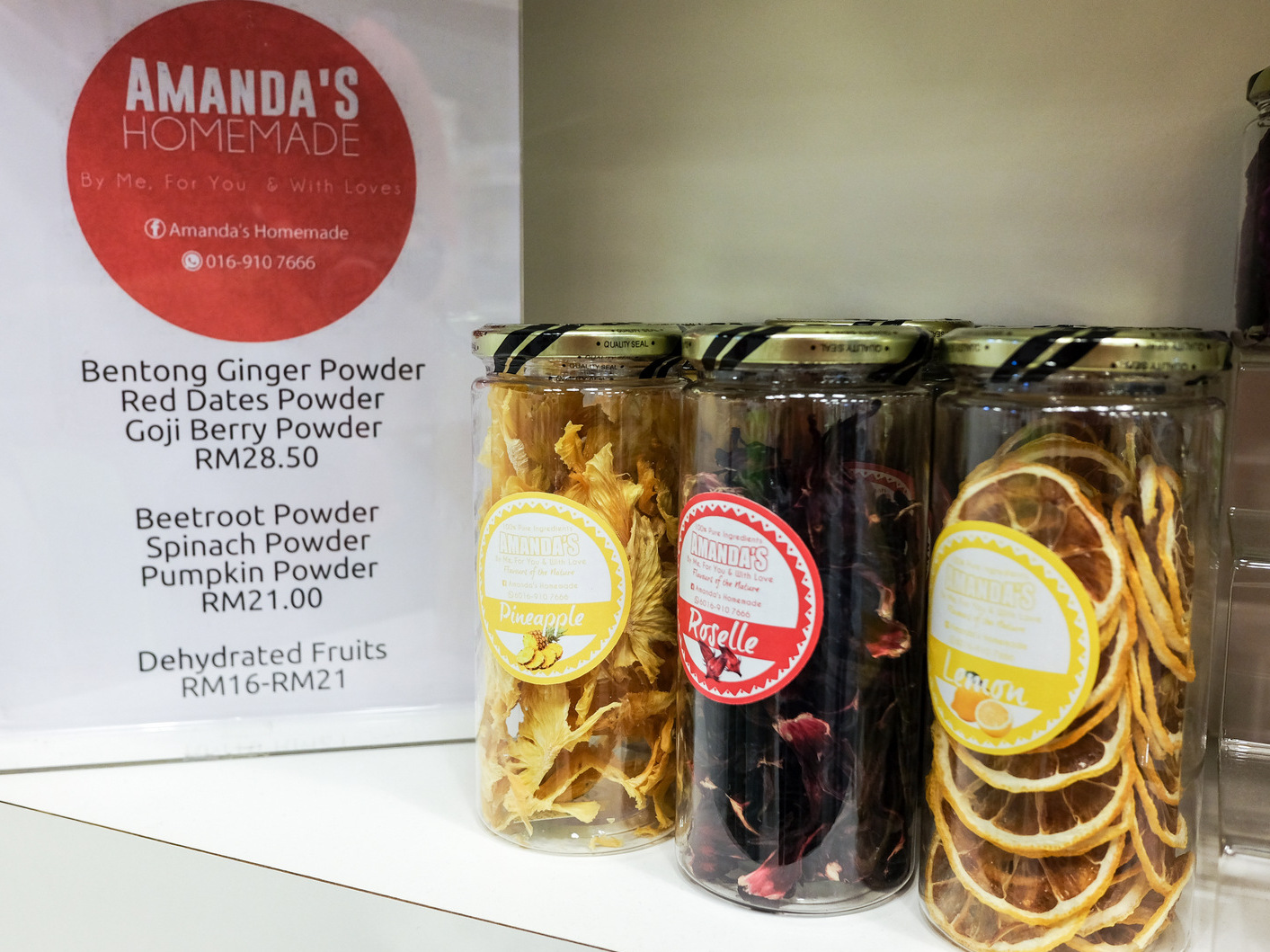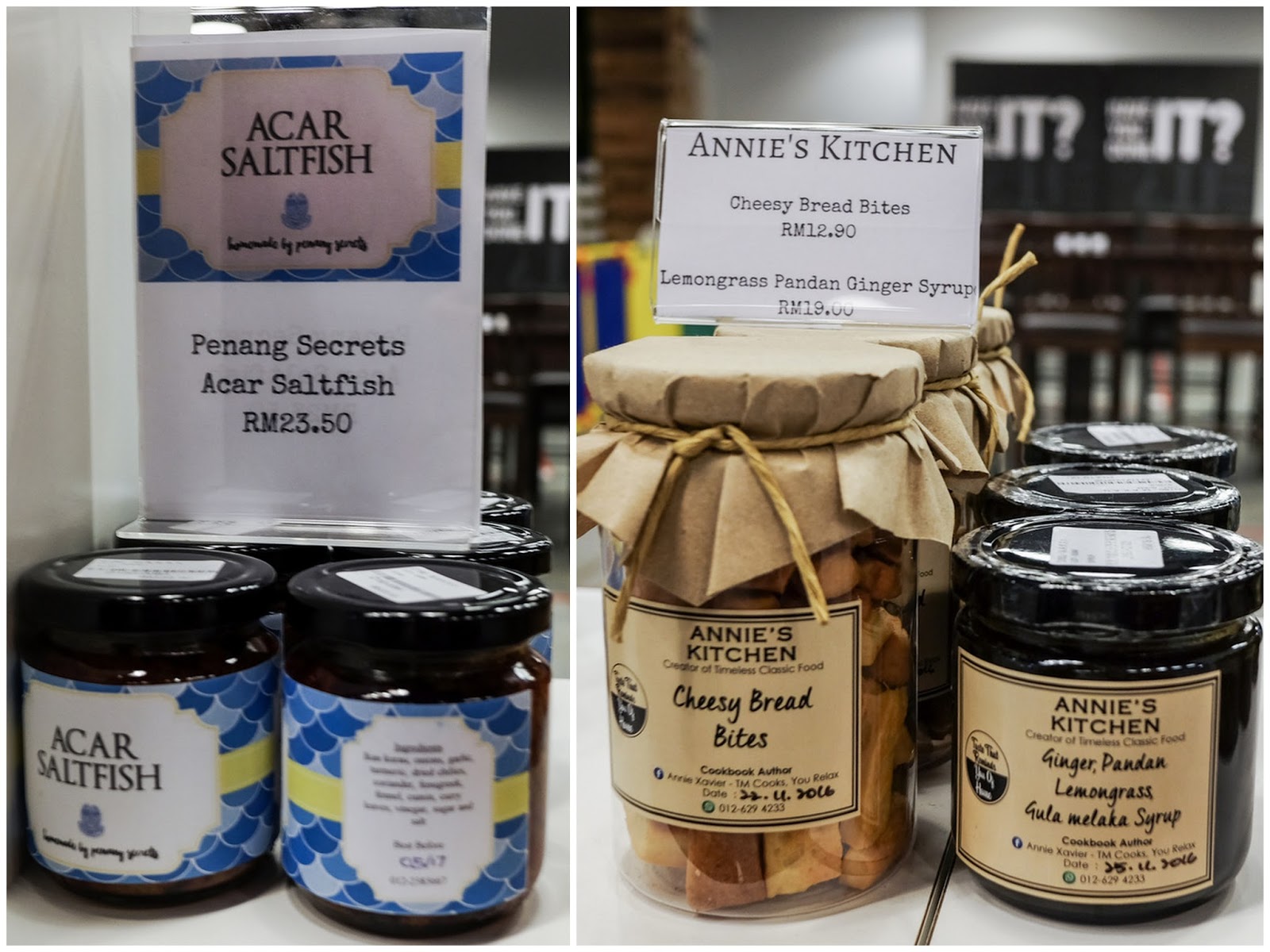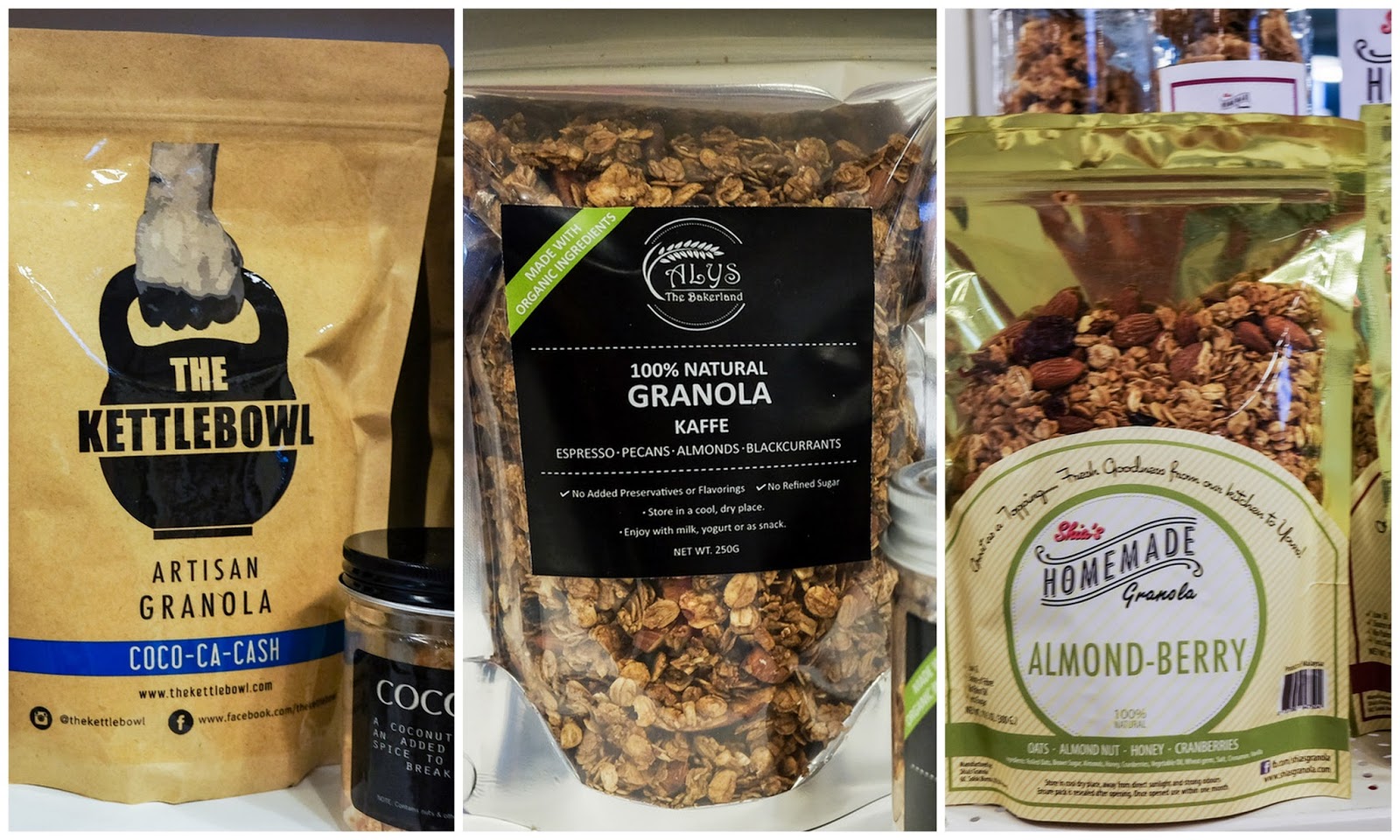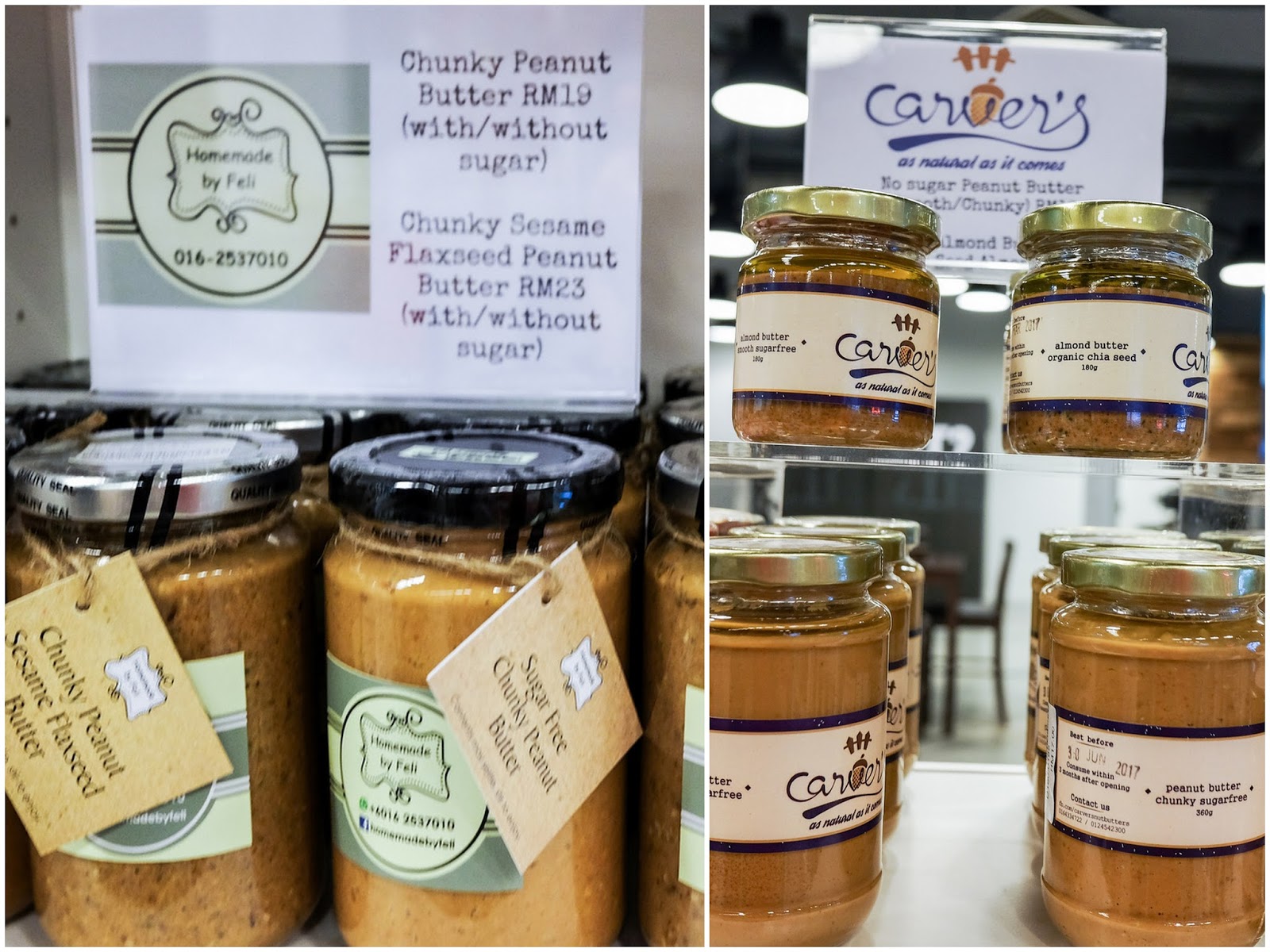 … garlic herb butter by Sapu Lah, sambal ikan bilis by Bernie Chan, chia oats by Black N Beige Cravings, kimchi by Cultured Bites, pickled petai by Dapur Sainer …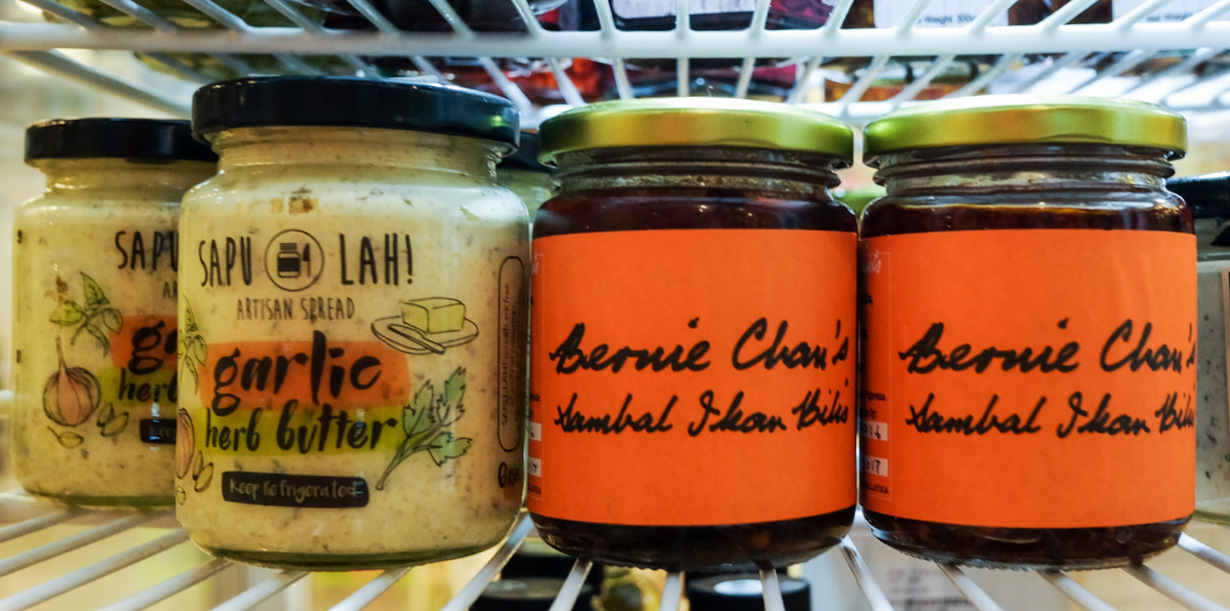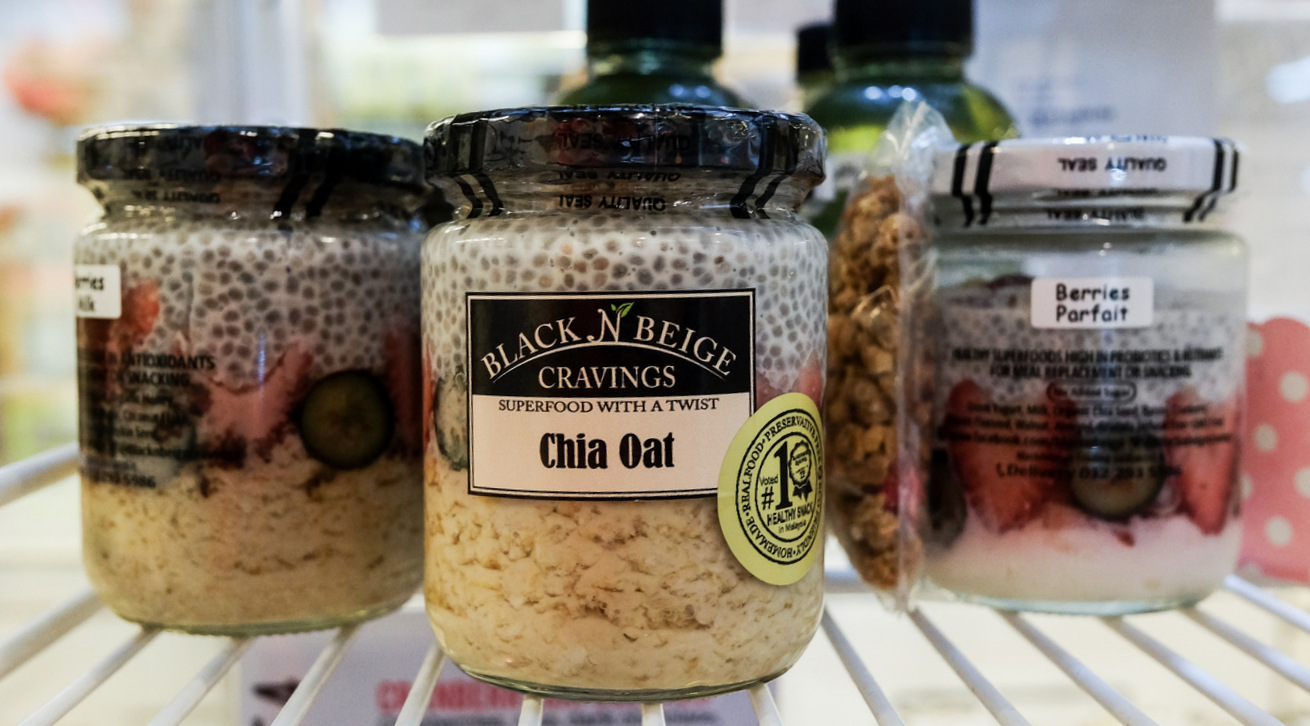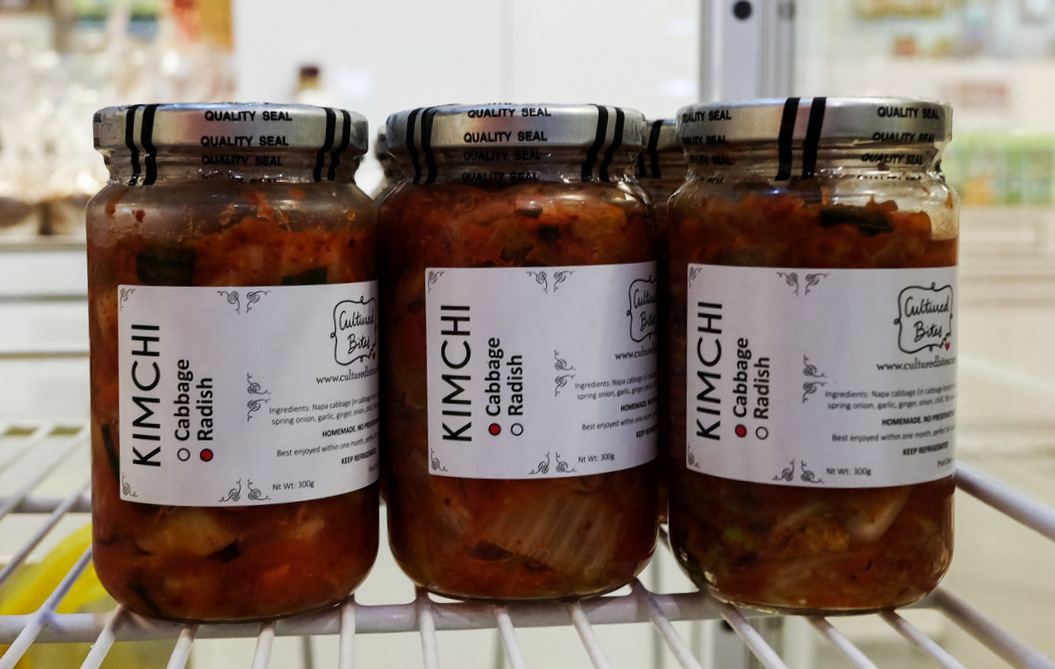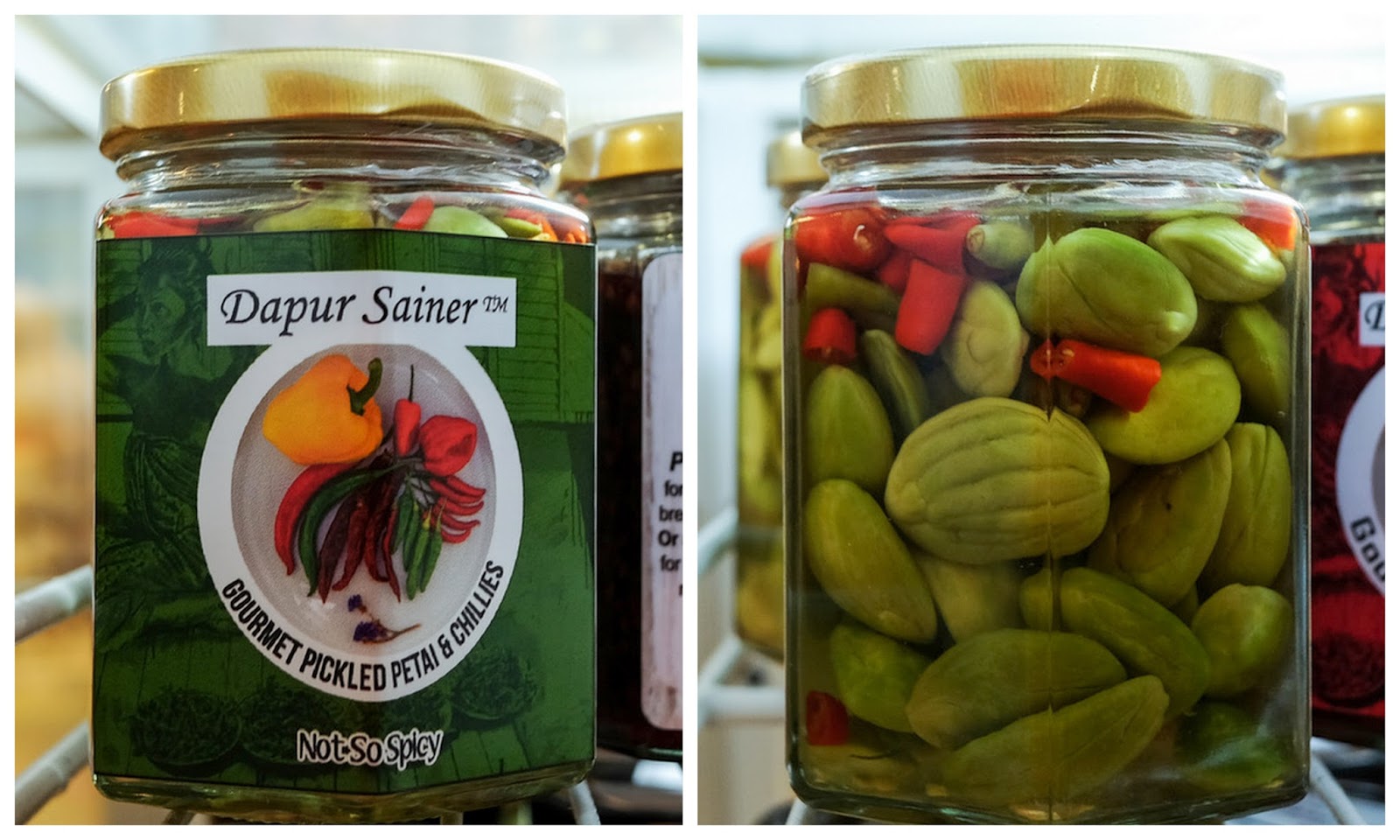 … plus sweet treats by Sweet Palate, Fatbaby Ice Cream, Pops Malaya and G Stick, and more, including gift baskets that would be great for Christmas. Our thanks to M.A.K.A.N. by The Red Cherry for having us here.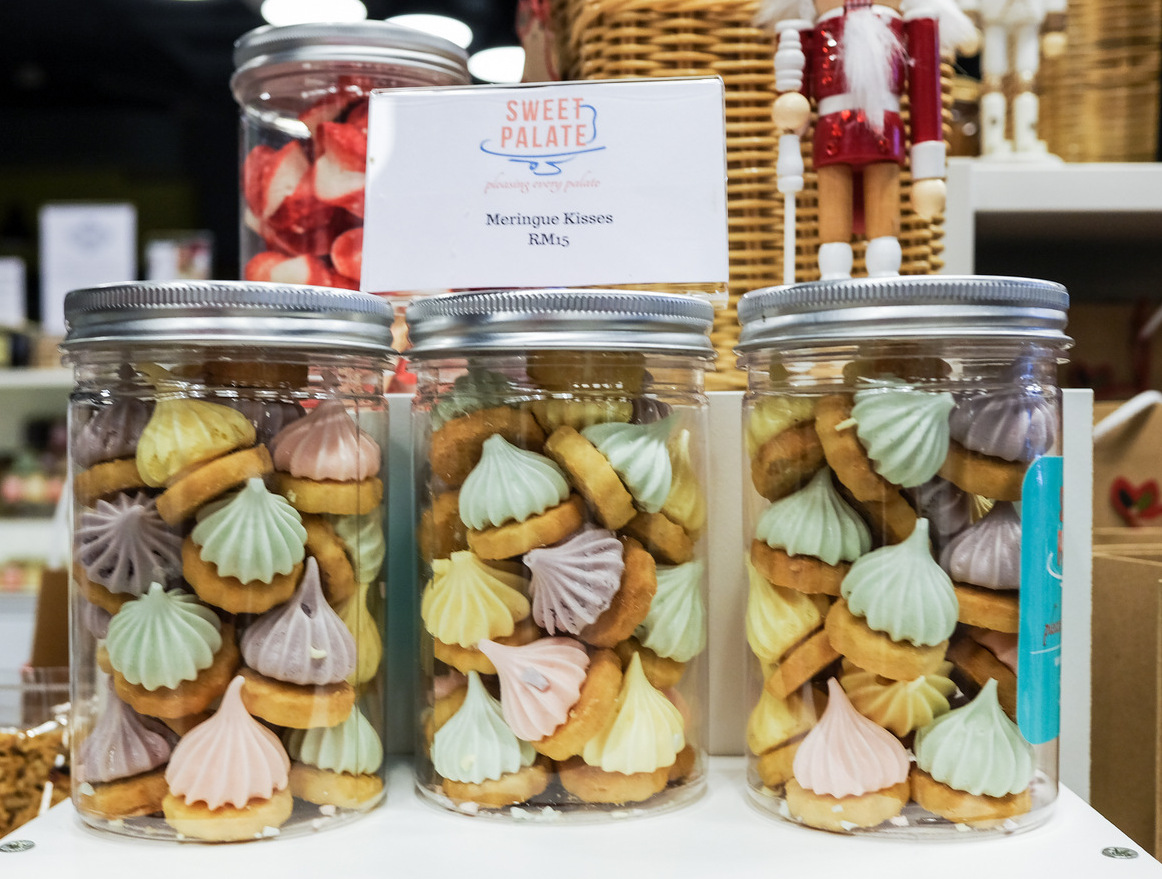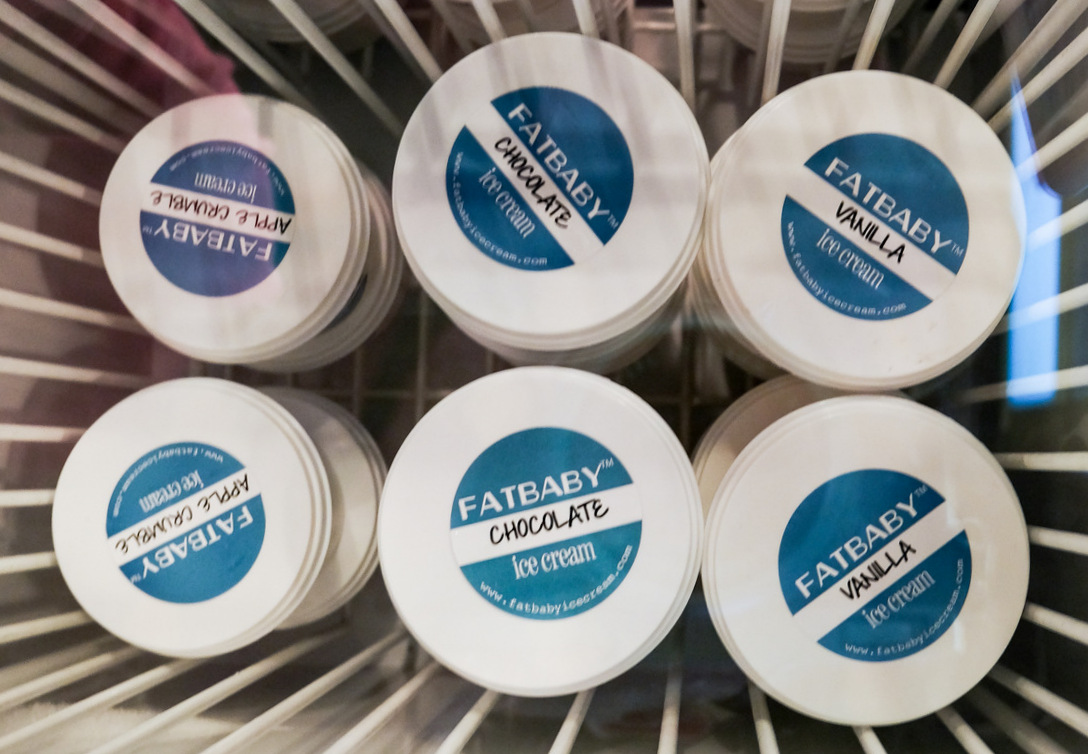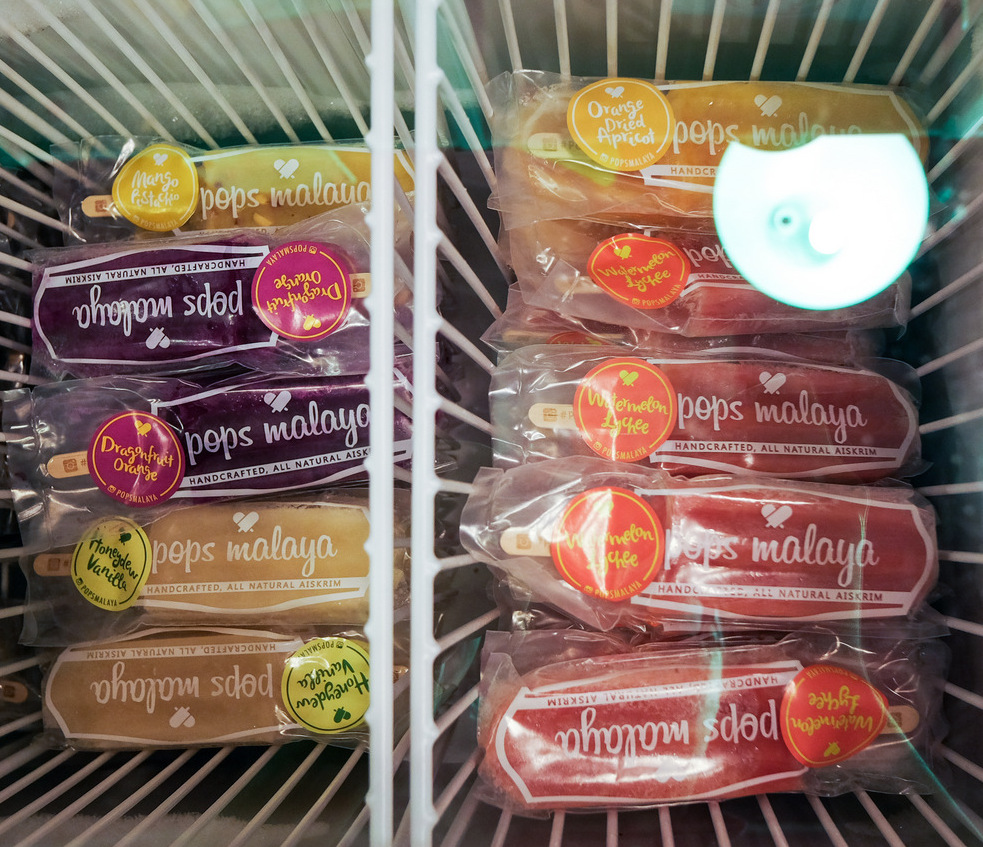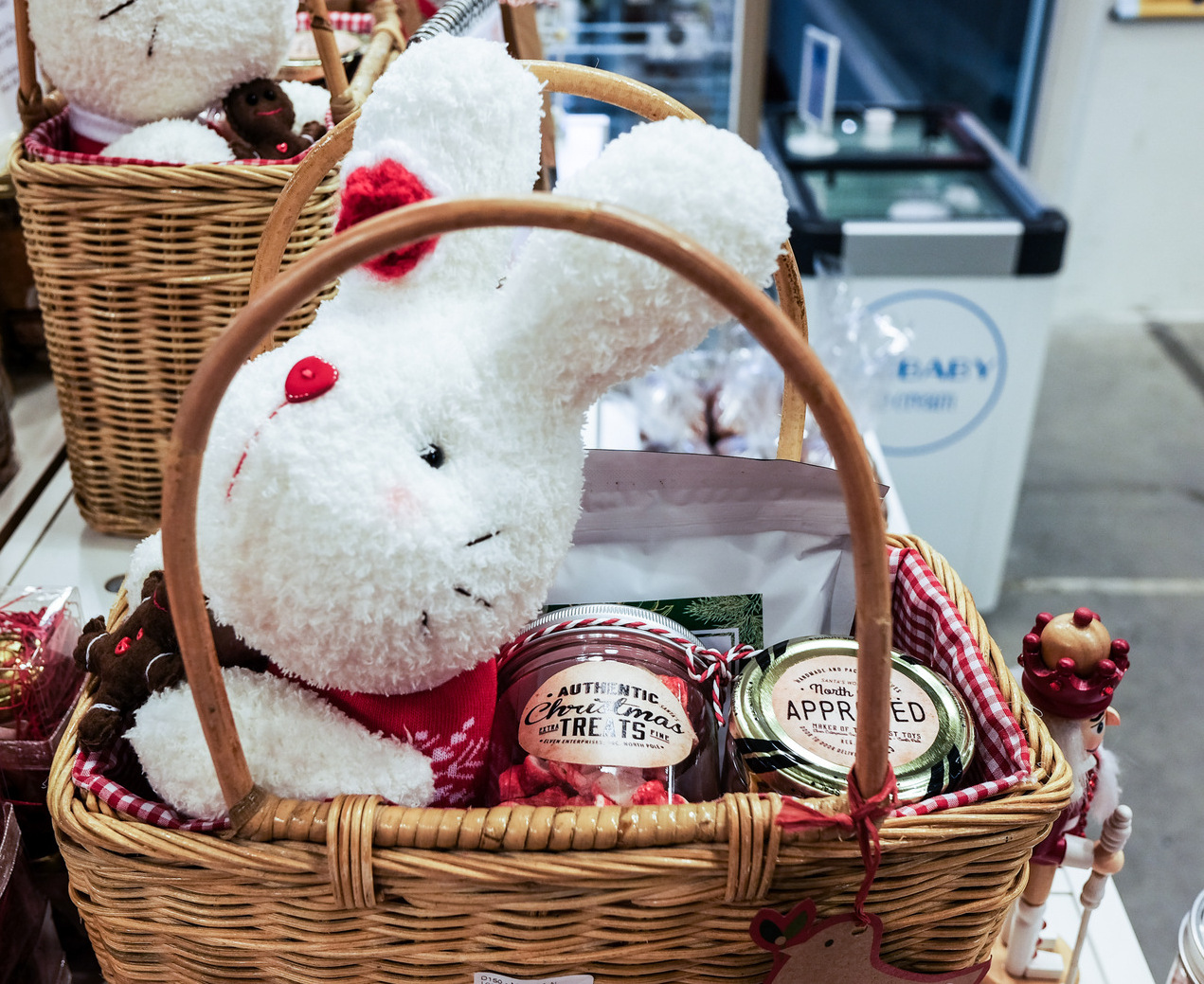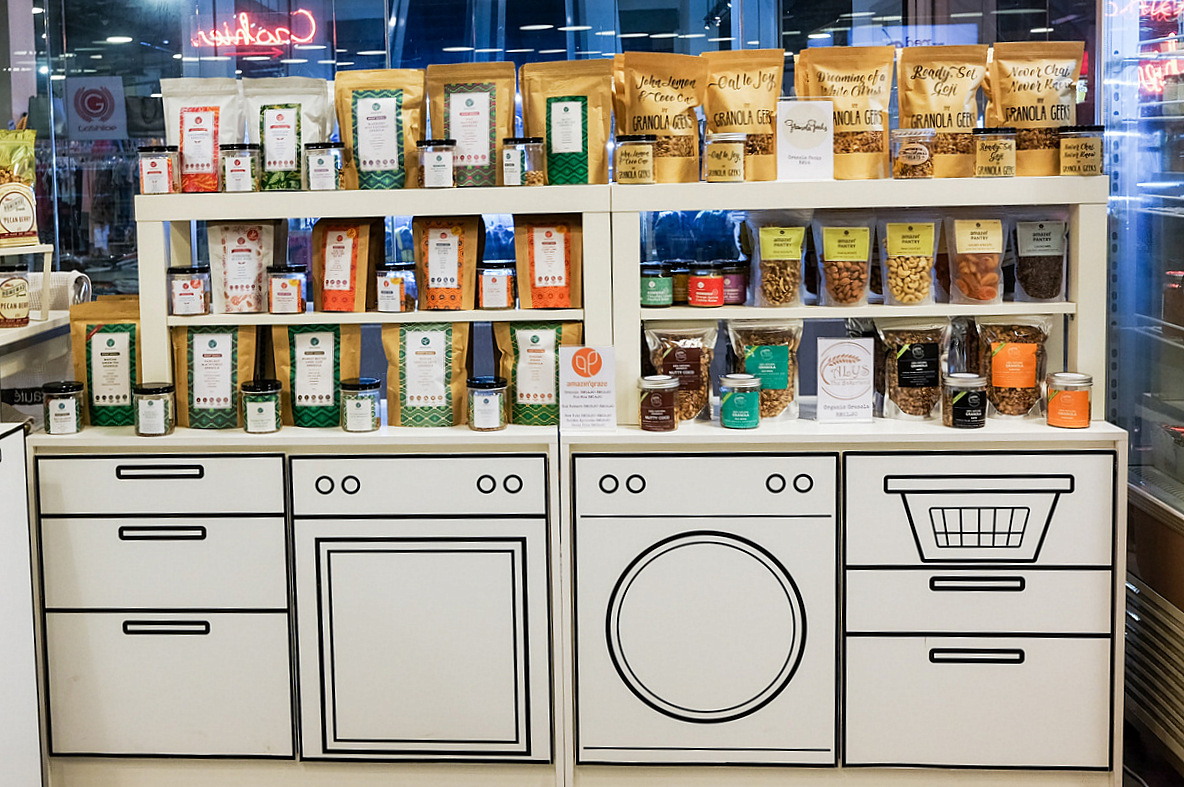 Location & Details
Address: Pop Jaya One, Ground Floor, The School, Jaya One, Petaling Jaya.
Hours: Daily, 10am-10pm.
Shop online at makan.avana.asia