D'workshop brings Hong Kong's famous 'eggette' to Malaysia with new twist
This post is brought to you in part by D'workshop cafe & bar.
Anyone familiar with food from Hong Kong is sure to know of the tasty, bubbly, treat known as the 'eggette'.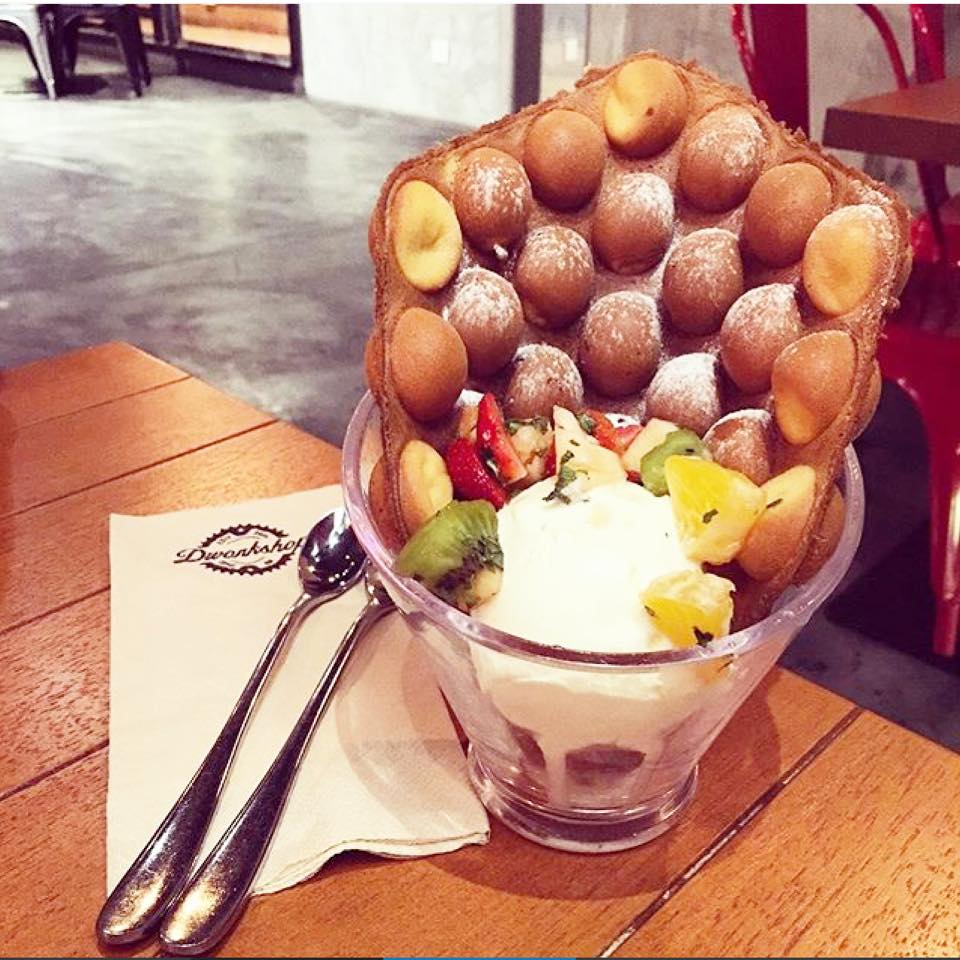 For the uninitiated, an eggette is an egg waffle, which became popular in Hong Kong in the 1950s.
Originally known as gai daan jai in Cantonese, eggettes are also widely known by their English names such as egg puffs, 'puffles', or bubble wrap waffles due to their resemblance to bubble wrap.
The eggette is crunchy on the outside and soft on the inside, much like a good Belgian waffle, and can be served with just about any topping.
It is made with unleavened batter cooked using plates with semi-spherical indents that gives it the distinct shape.
These plates are very similar to a waffle iron, but it has to be flipped halfway through cooking for the 'bubbles' to take shape.
Naturally, a snack this popular would make it out of its home country. The eggette is now available in America and even right here in Malaysia.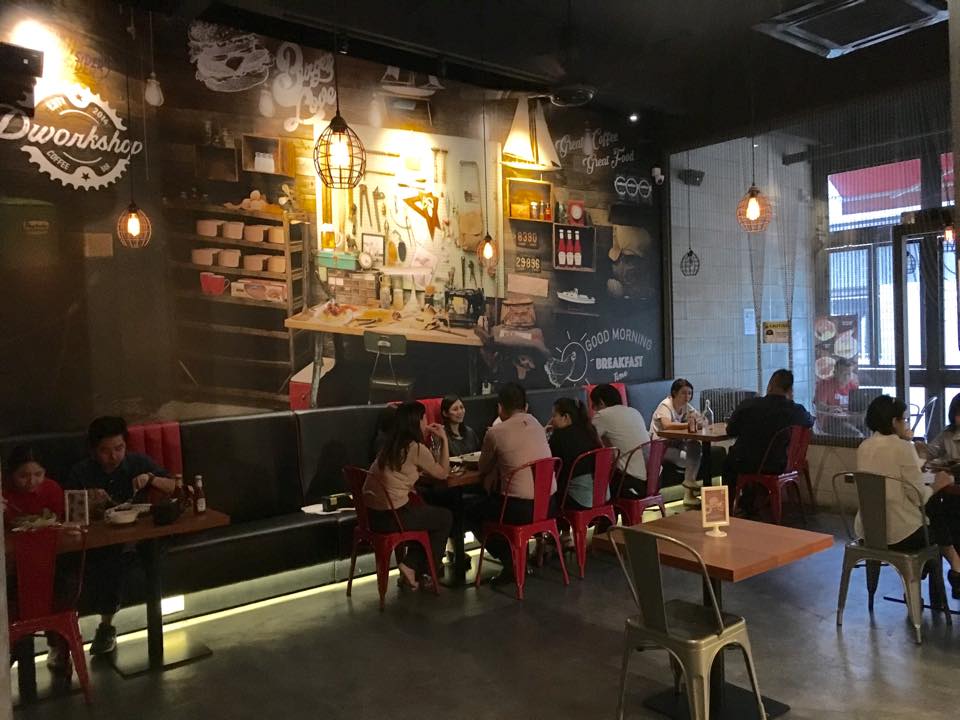 The team at D'workshop Cafe & Bar have adopted the eggette and put their own spin on the dessert, calling it 'deggette'. This signature dish is served with vanilla ice cream and mixed fruits – a tasty twist to a regular ice-cream sundae. Soon, even more flavours of deggette will be available, too.
D'workshop has even extended the deggette concept to pizzas. They have toppings like chicken ham, pineapple, cheese, green onions and beef bacon.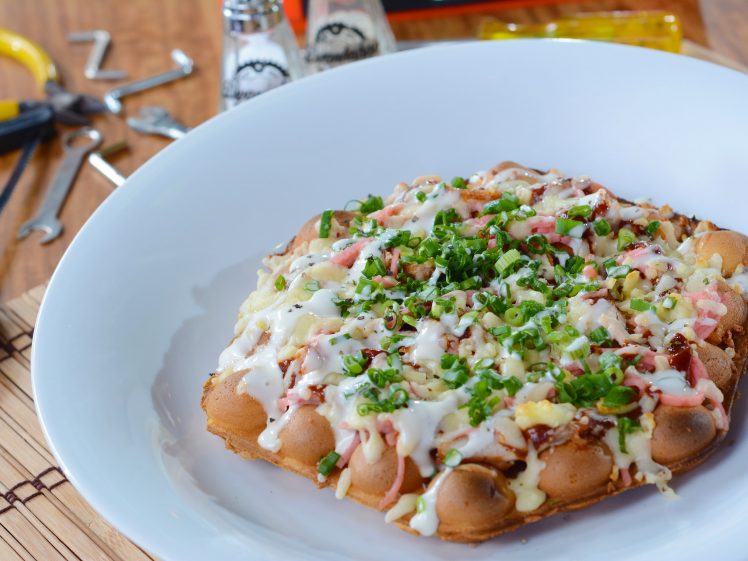 The founder of D'workshop is from a family of a manufacturing businessman, who started way back in 1976. The mechanical theme is continued throughout the interior of the cafe and the staff even decorate their coffees and meals with designs of tools and machinery.
The concept of the chain is simple: enjoying good food is not just for a certain class of people, but for everyone. They go to great lengths to source the best ingredients and to create quality dishes from Signature Workshop Burgers, to the Sausage Lover platter, and of course their deggettes.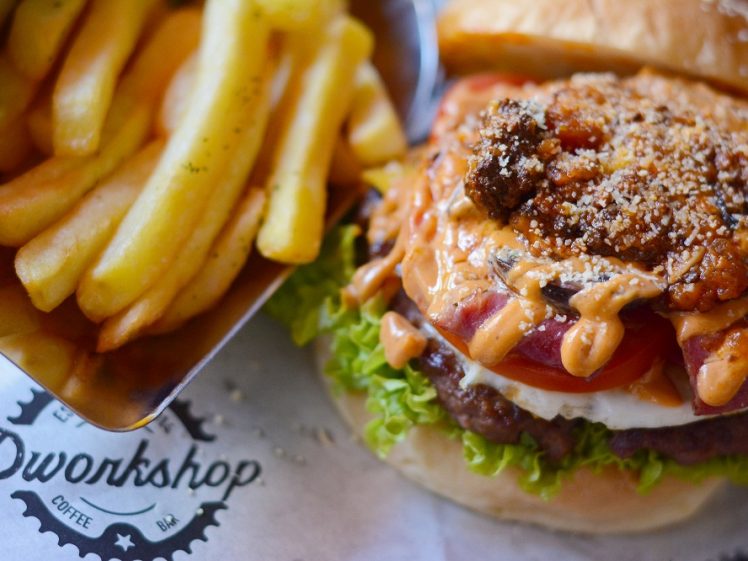 If you want to try these delicious-sounding waffles, get down to D'workshop cafe & bar in Wisma CKE, Jalan Lancang, off Jalan Cheras. Enjoy!
For more details, see the cafe's Facebook page.