Yuk Bebek Indonesian Food Deliveries: Delivery review
The folks of Yuk Bebek definitely are no quacks – armed with recipes by an Indonesian chef with 25 years of experience, this new food delivery initiative makes a distinctive mark by specialising in Indonesian cuisine, reputedly run by a team of Malaysians who scoured scores of street-fare restaurants in Indonesia before launching their service.
Their flagship offering is the Bebek Goreng Empuk, best ordered in a nasi uduk set – fleshy duck that's slow-cooked for four hours in 14 traditional herbs and spices, then deep-fried, served with Betawi-style coconut milk rice, a flavourful sambal ijo of blended green chillies, plus a salted vegetable soup and other accompaniments for a complete meal. At only RM12.50, it's economically worthwhile.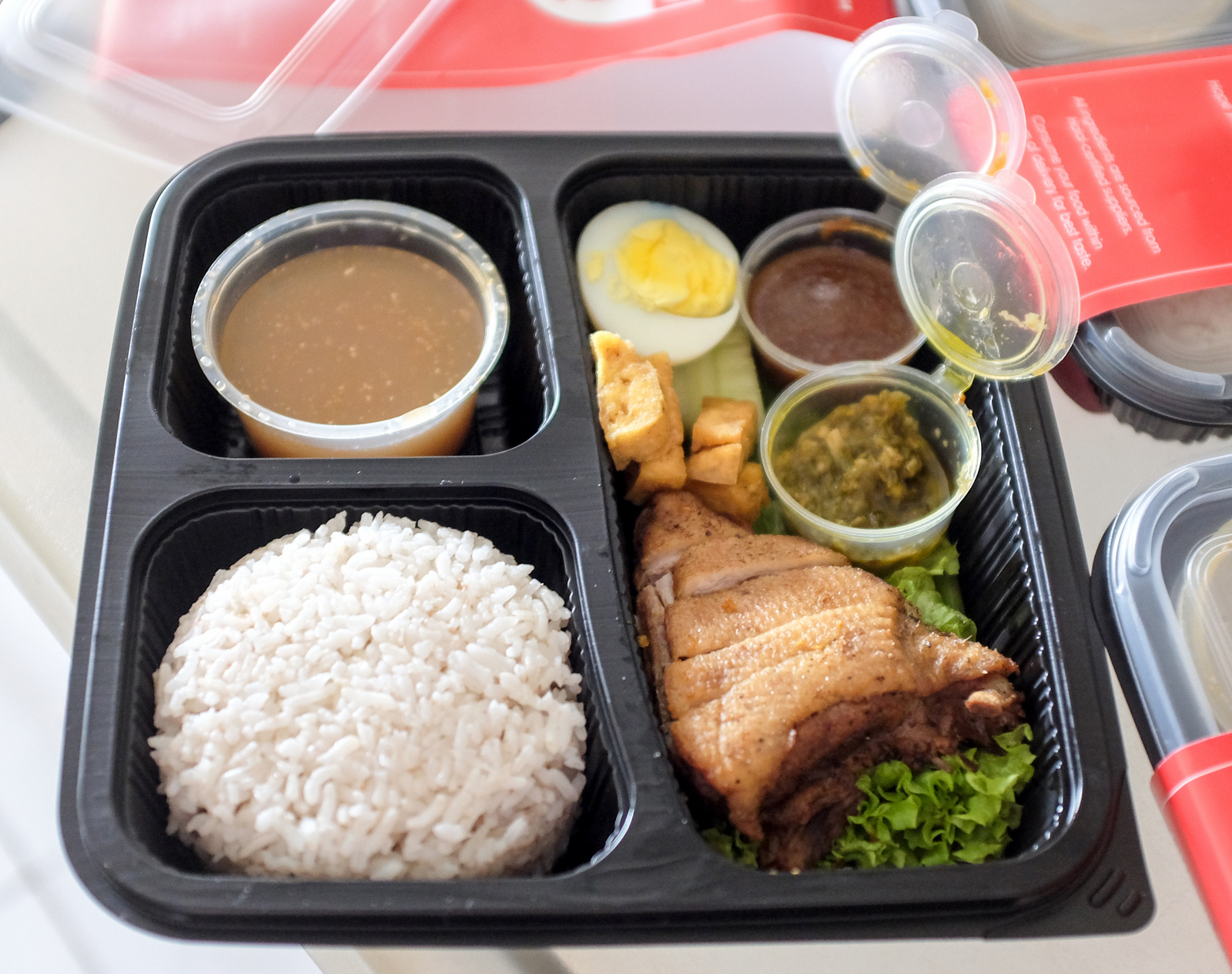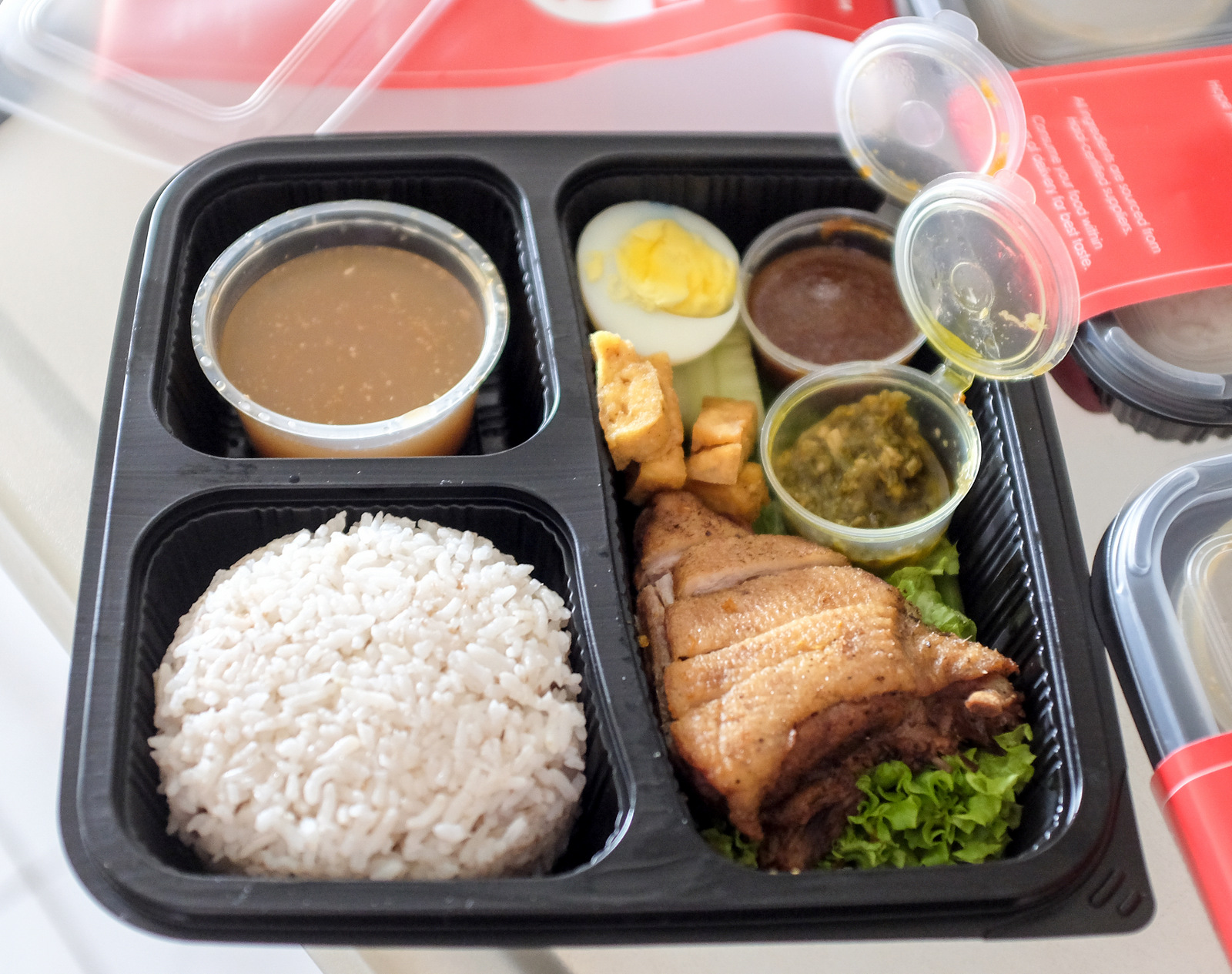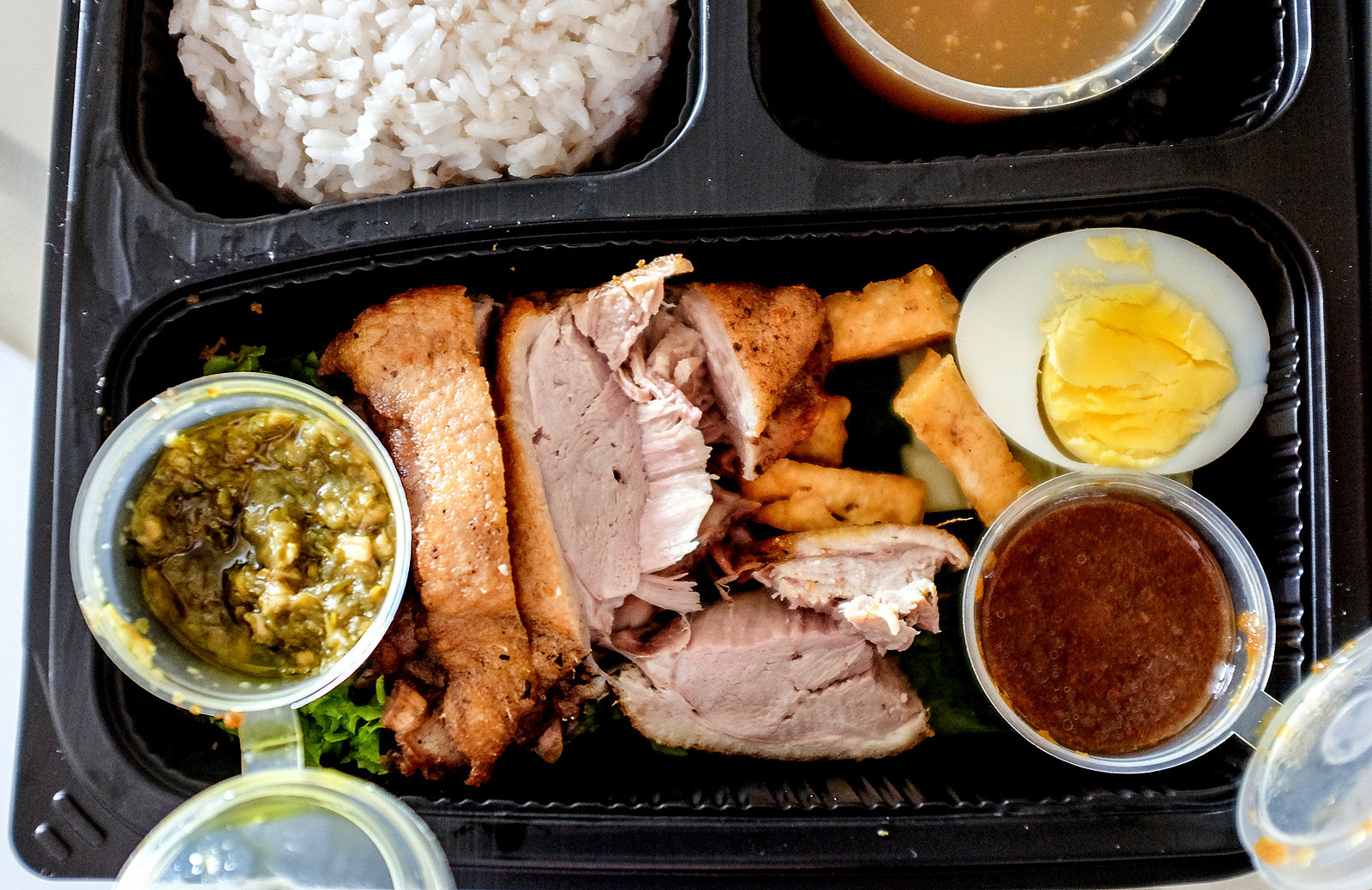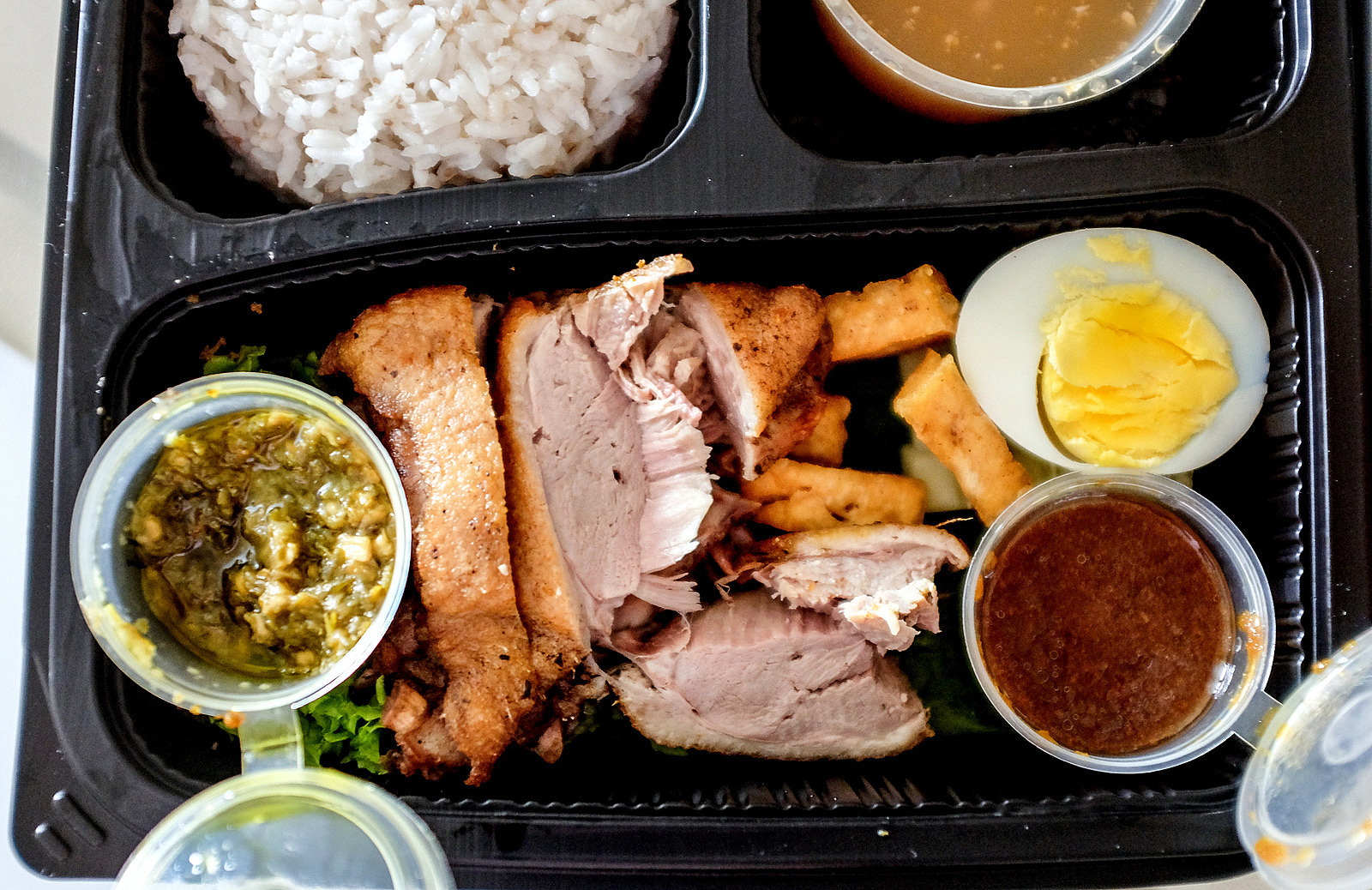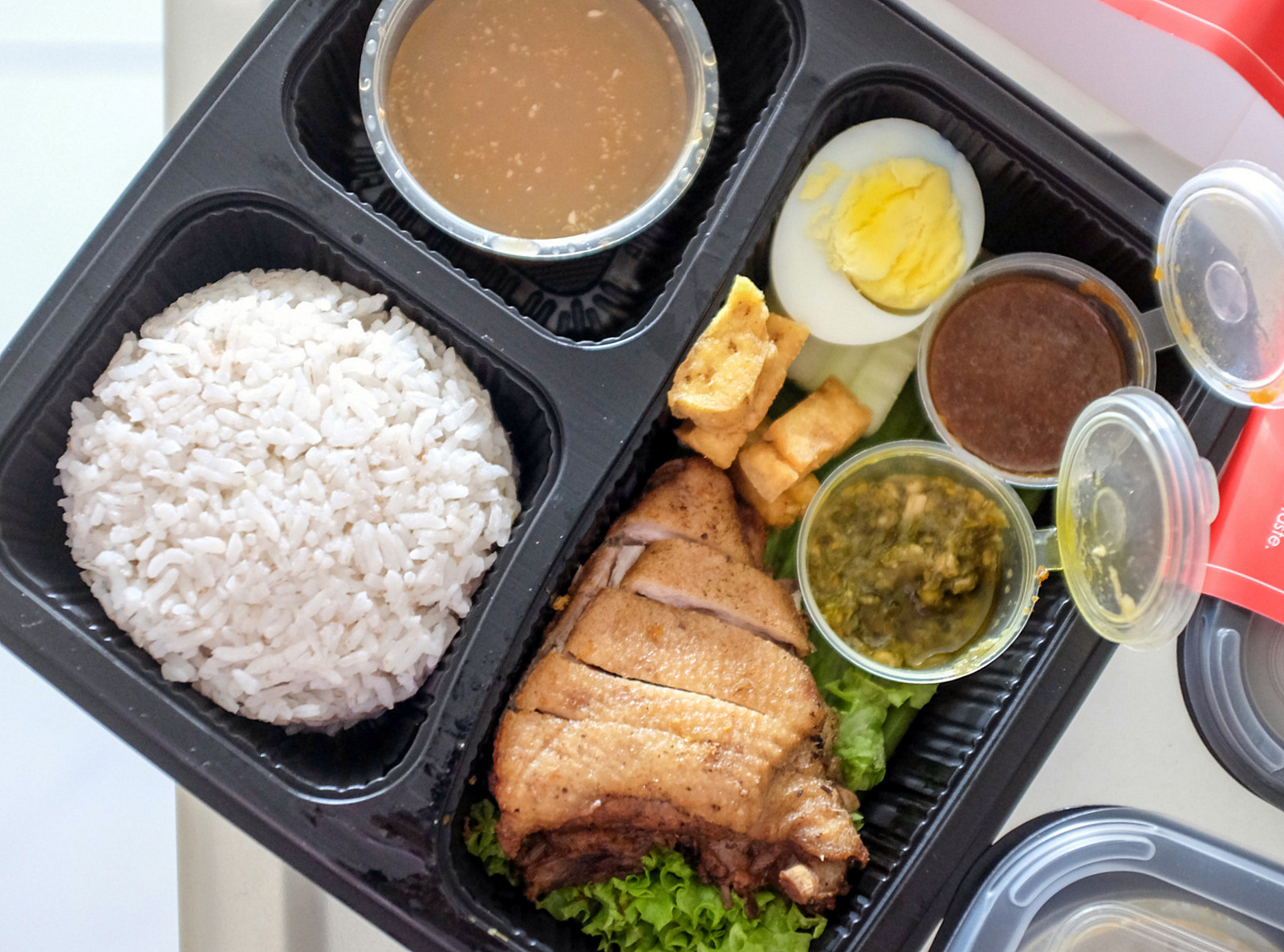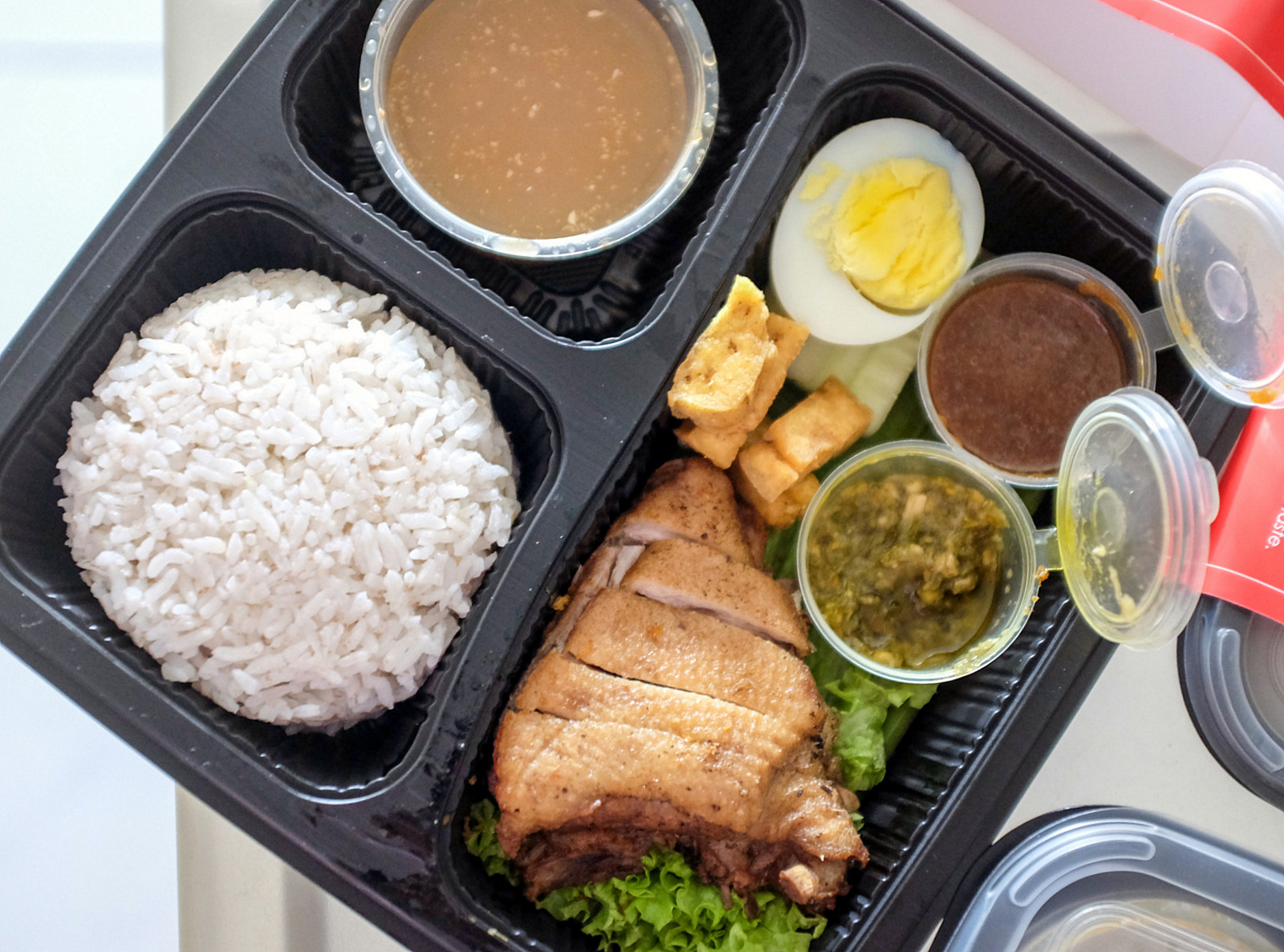 Yuk Bebek's other sets prove equally, if not more, tasty: We're fans of the Ayam Goreng Belawi (RM11.50 in a rice platter), with chicken aromatically marinated and seasoned with 10 herbs and spices; the Udang Asam Jawa (RM13.50), with prawns in a sweet, lightly tangy sauce; and the Pecel Lele Lamongan (RM10.50), with moist and tender catfish. Yuk Bebek requires a minimum order of five packs, but delivery is encouragingly complimentary to selected parts of KL. Note that if you live in Kuchai Lama, you can also find Yuk Bebek operating daily at its base in the condominium cafeteria of Gembira Residen in Taman Gembira.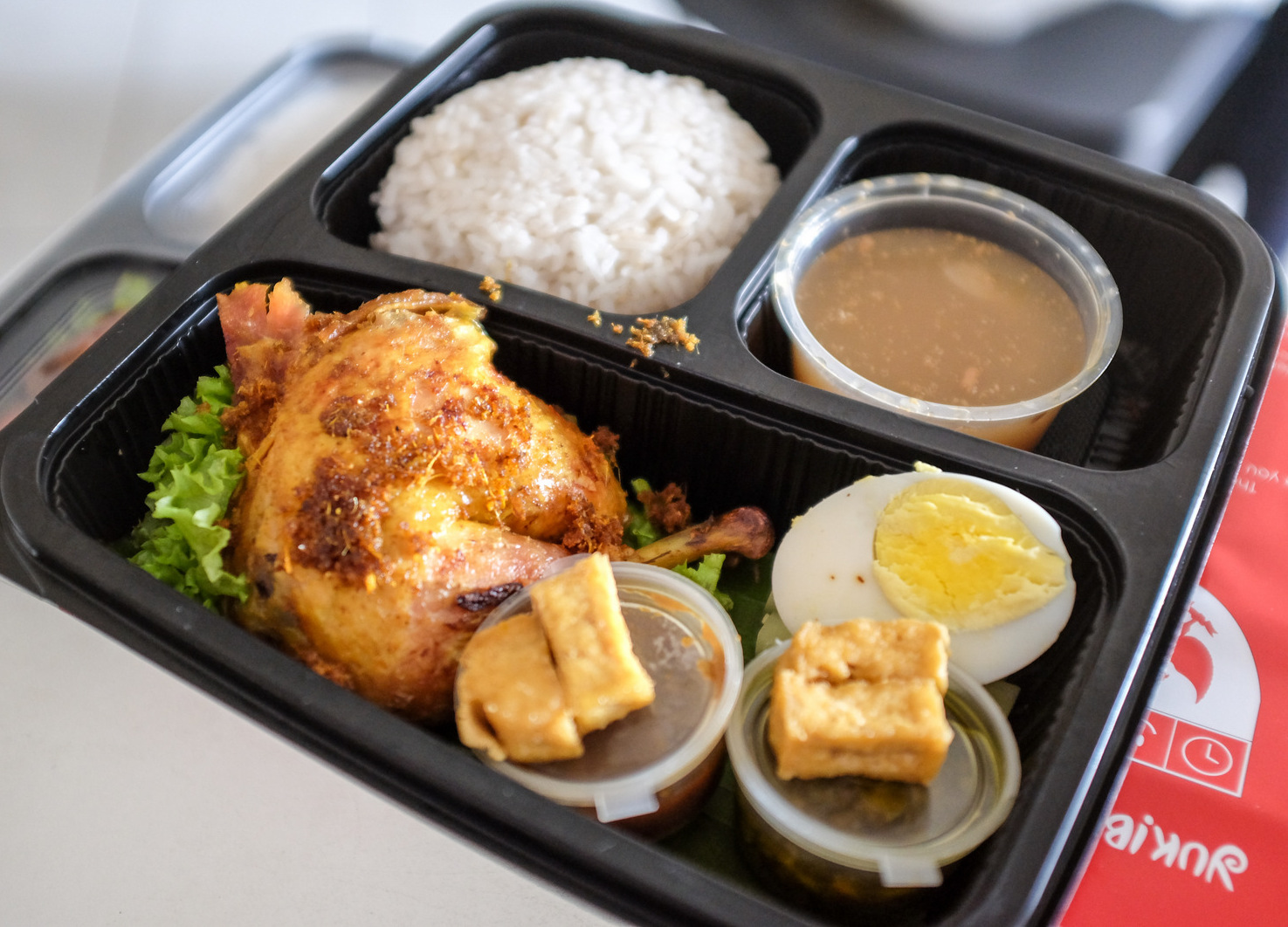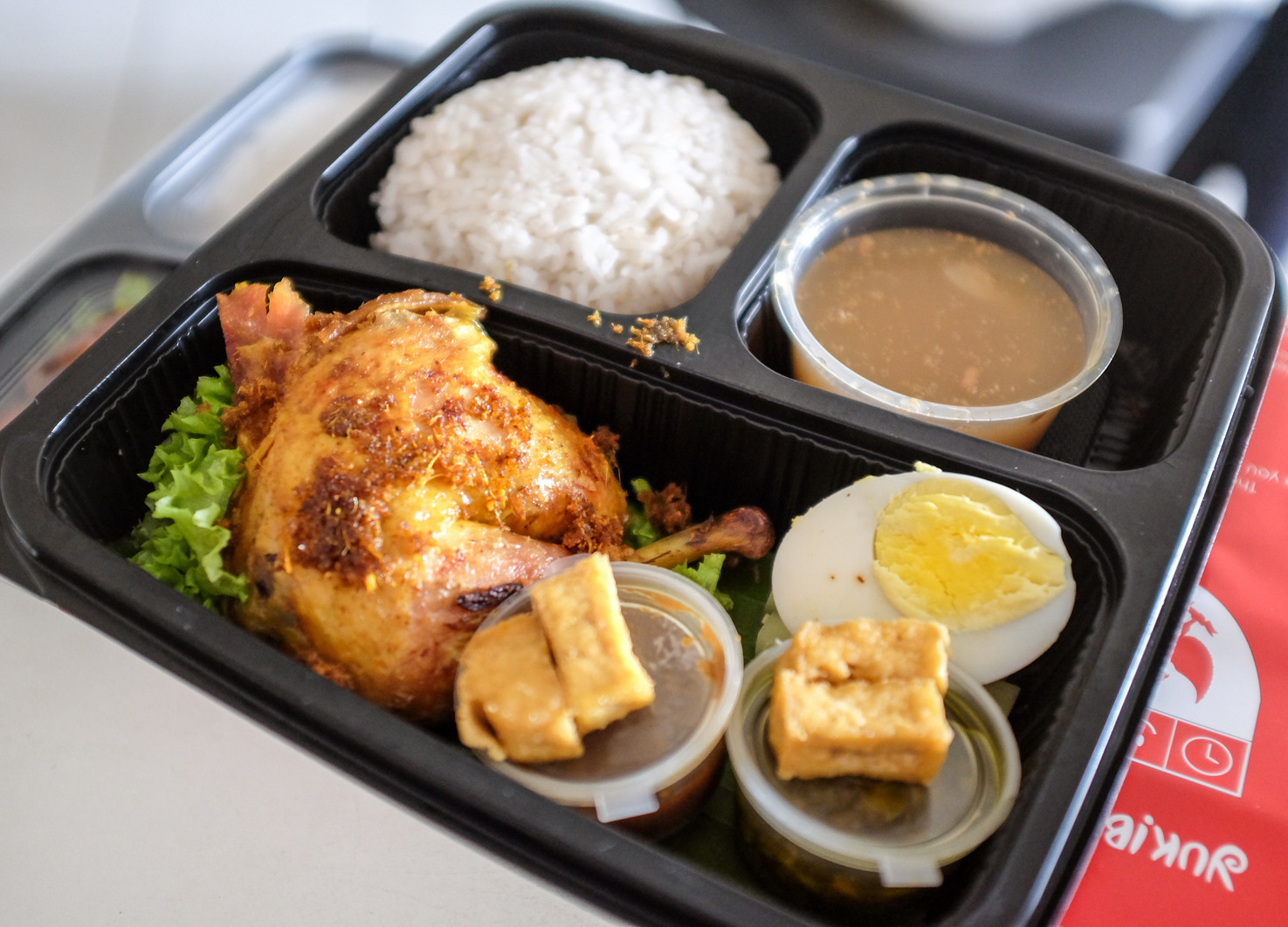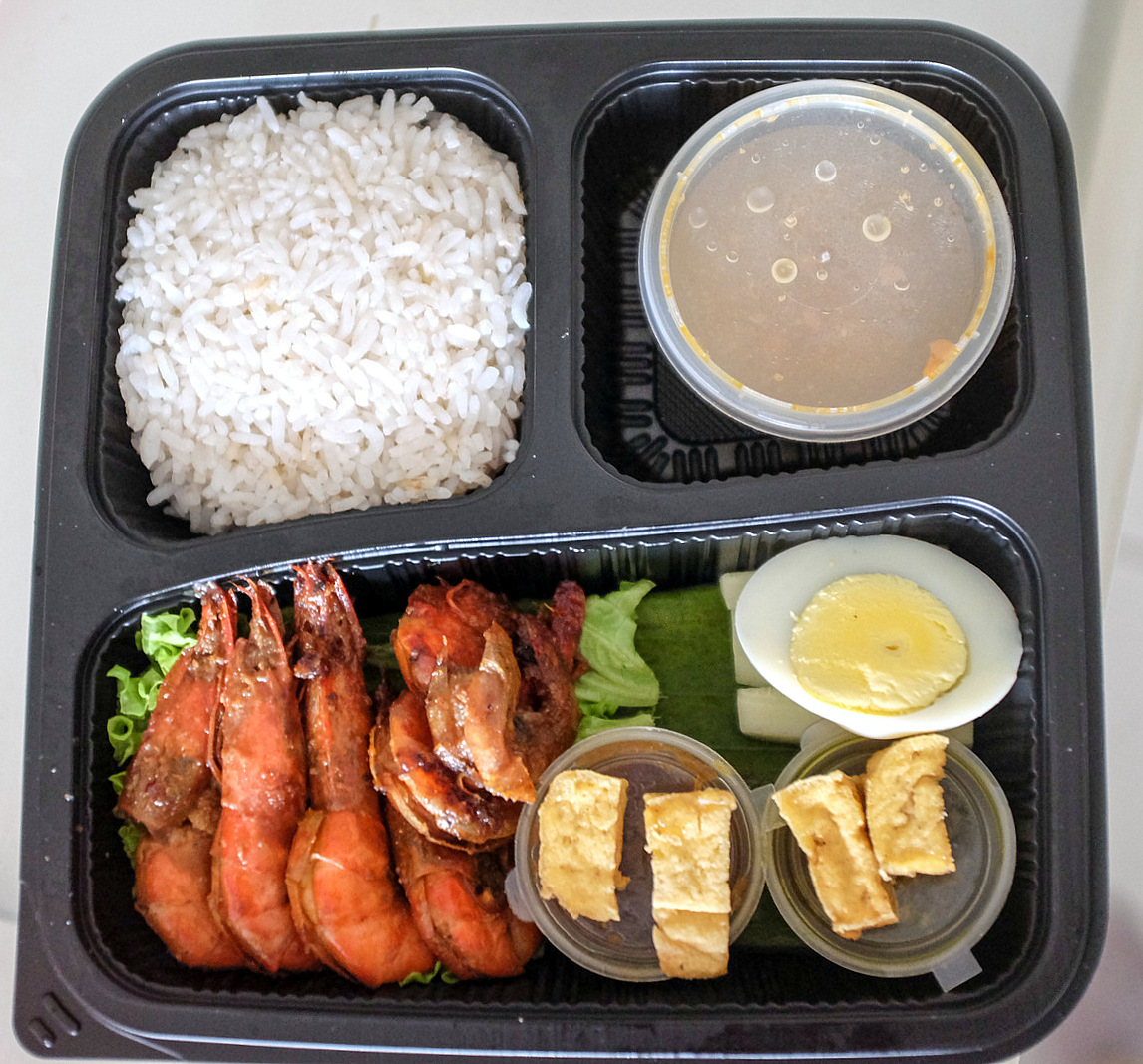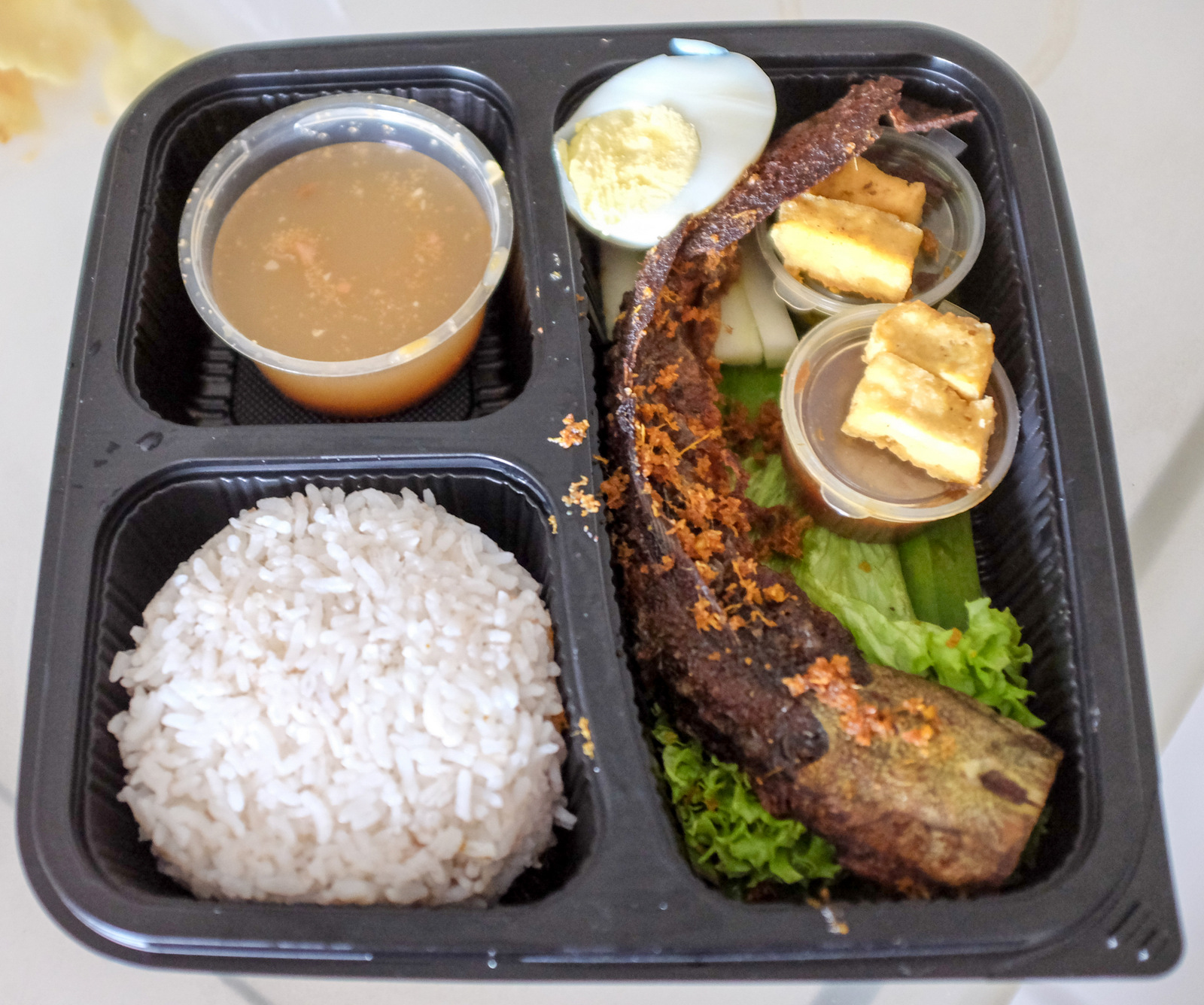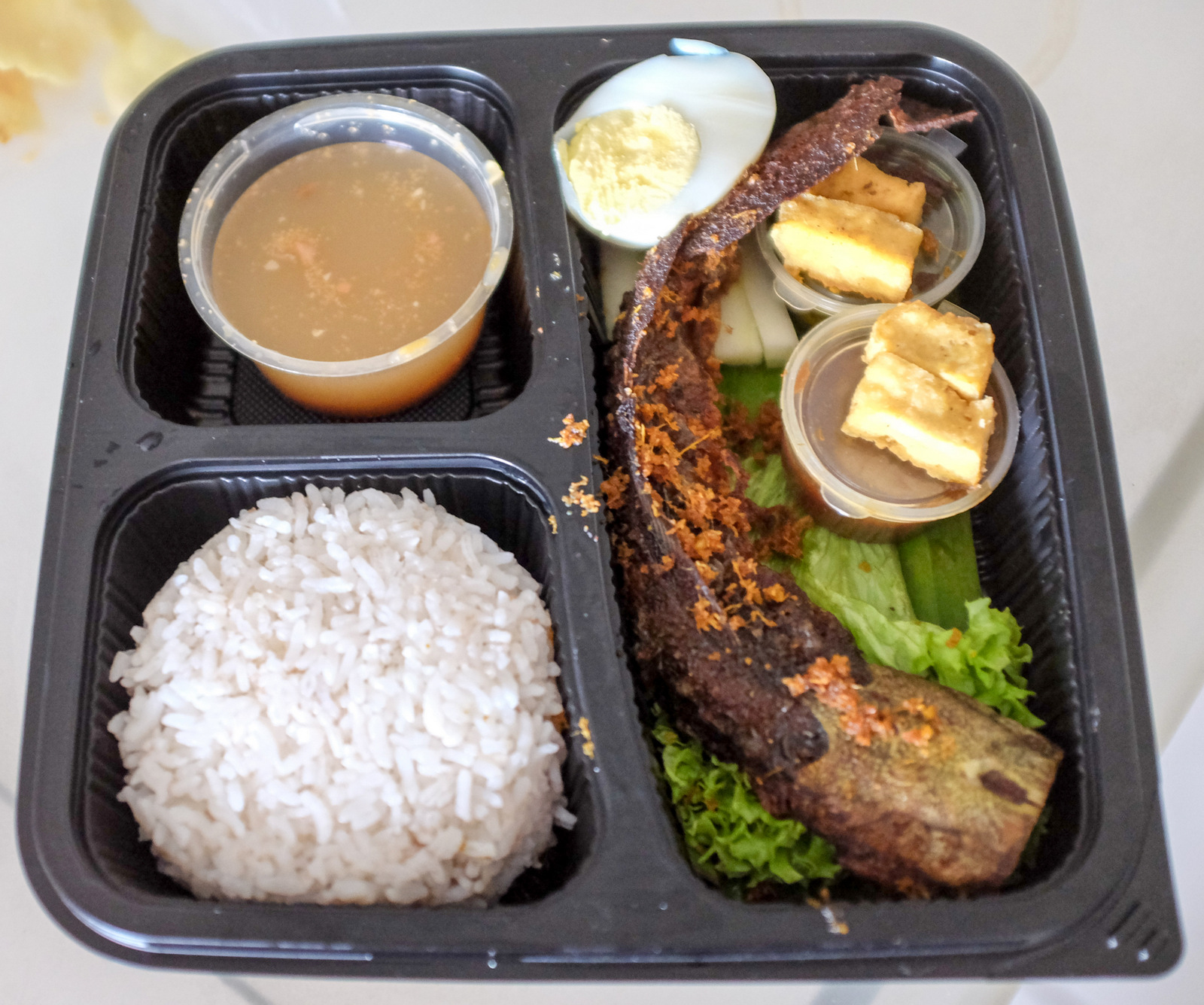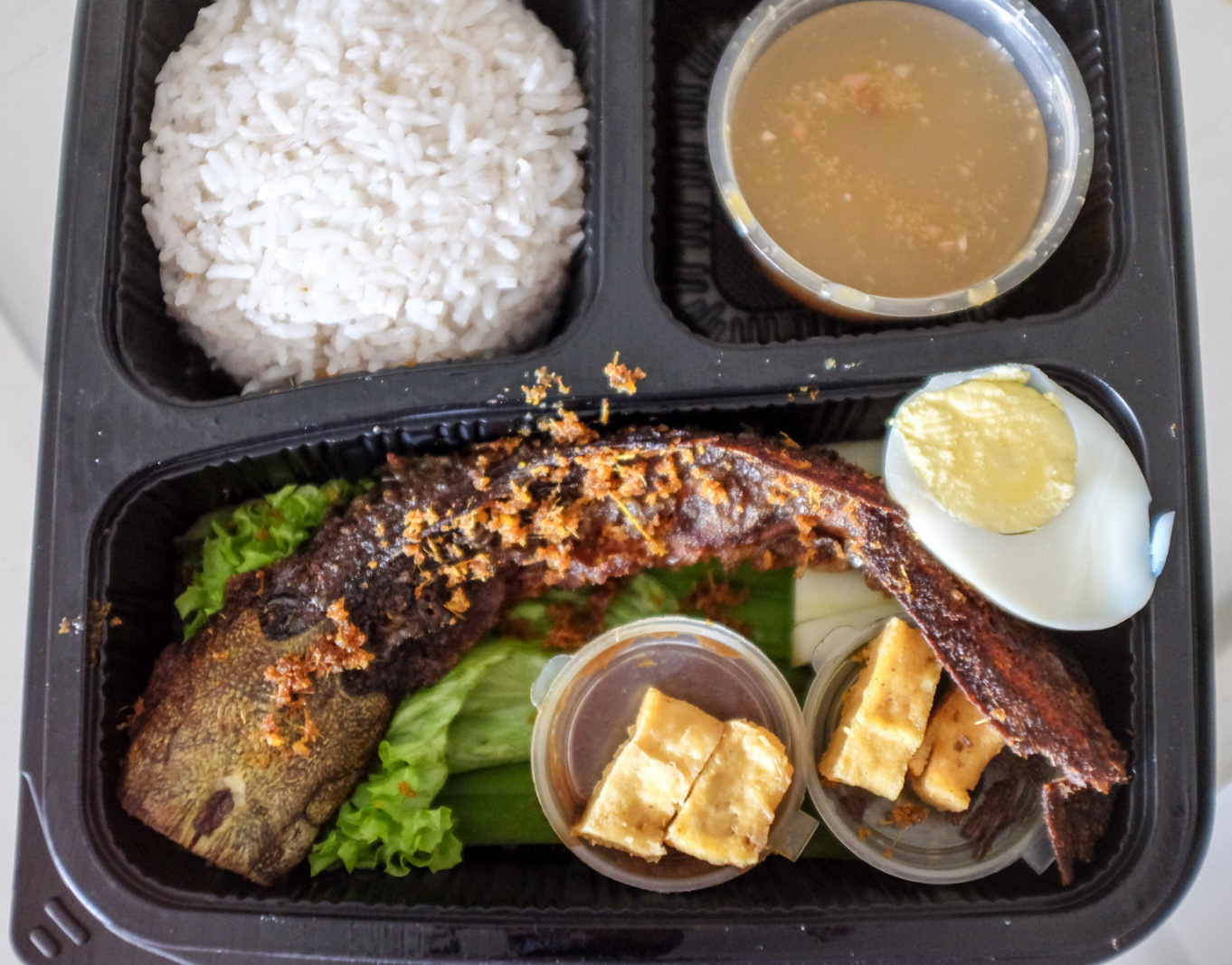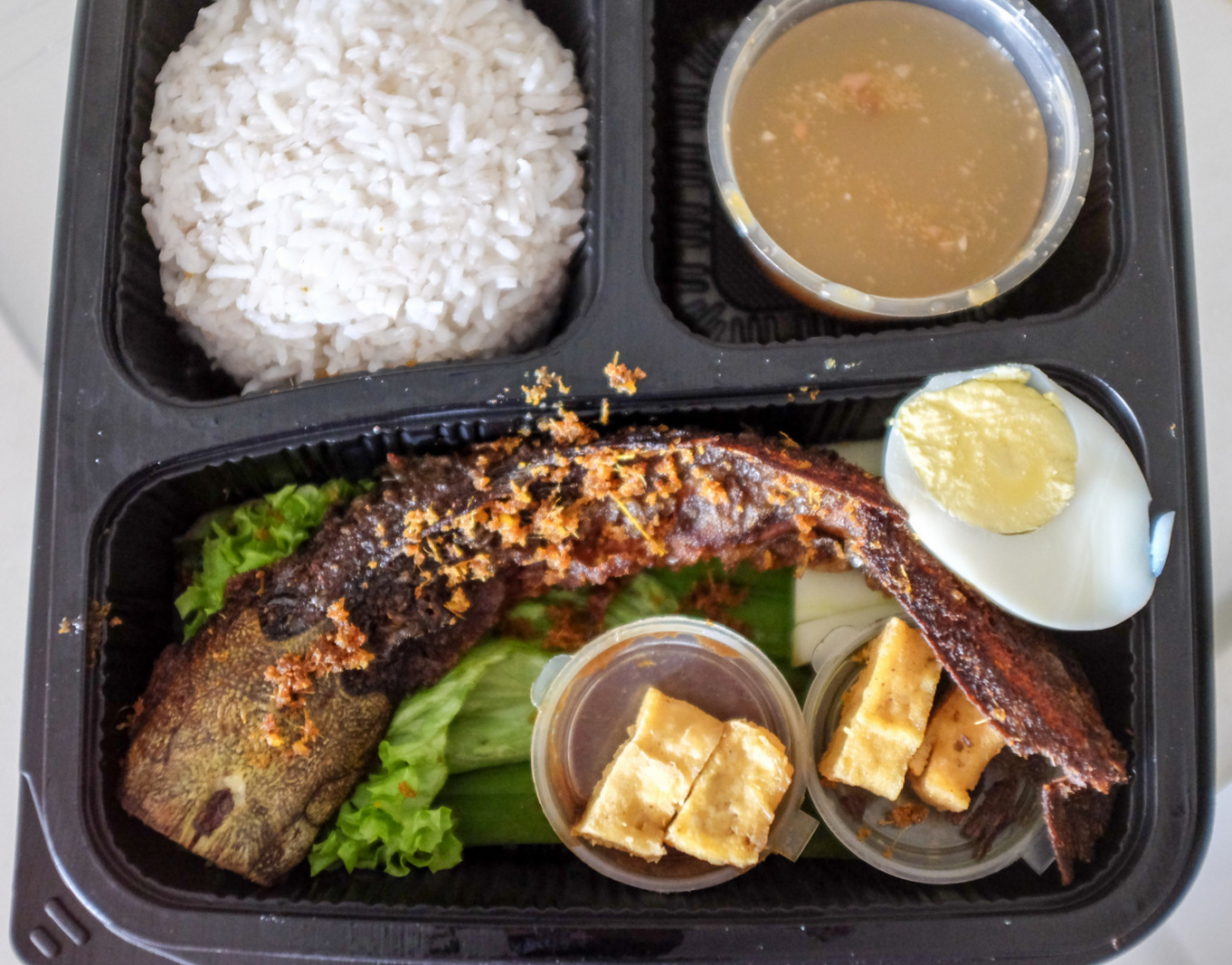 Side orders include an extra-crispy, savoury helping of Bebek Garing Garing (RM12), made for mindless munching, and the classic Gado-Gado (RM9), complete with the requisite lontong, tempeh, fried tofu, hard-boiled eggs, steamed vegetables and peanut sauce.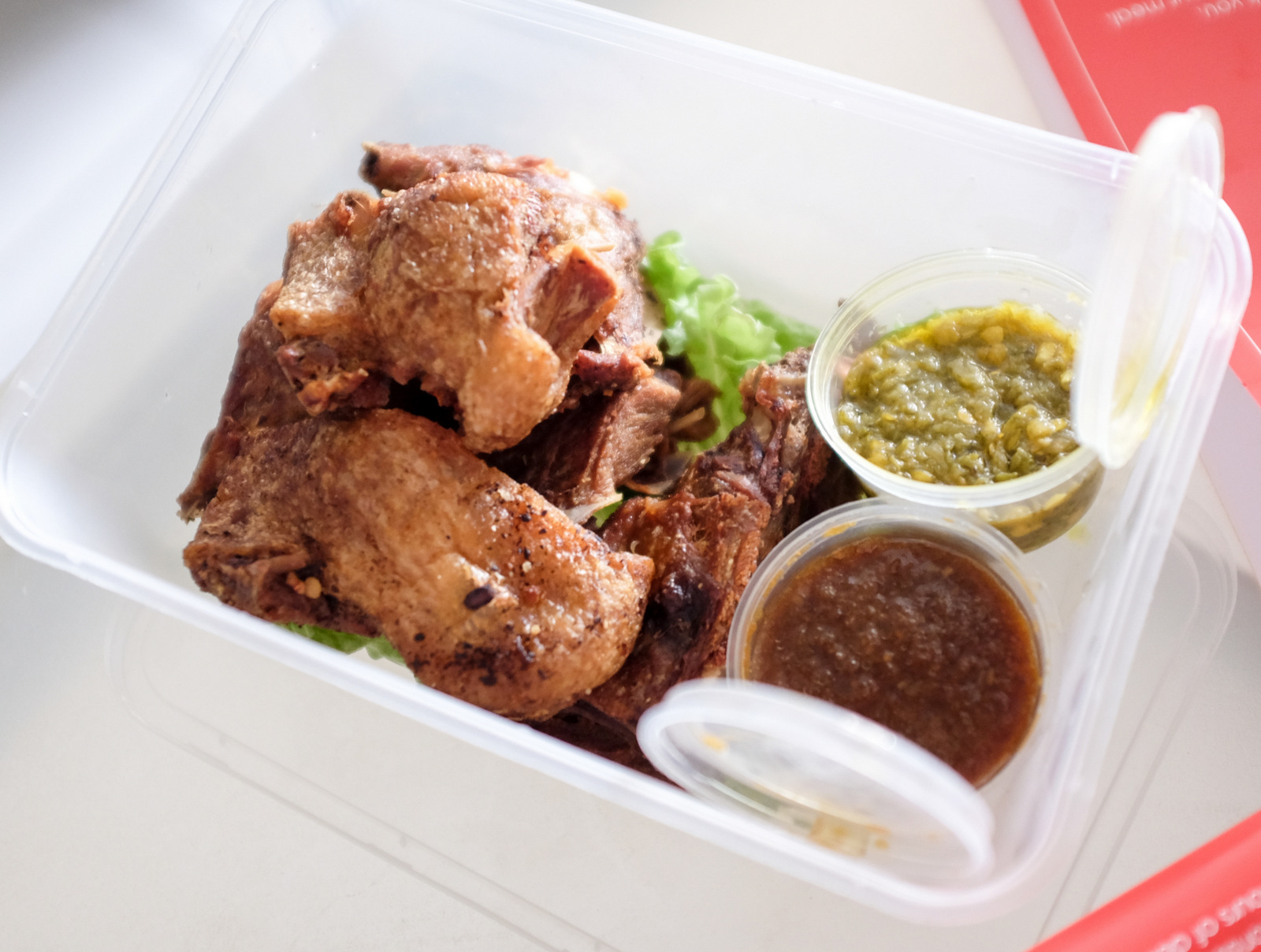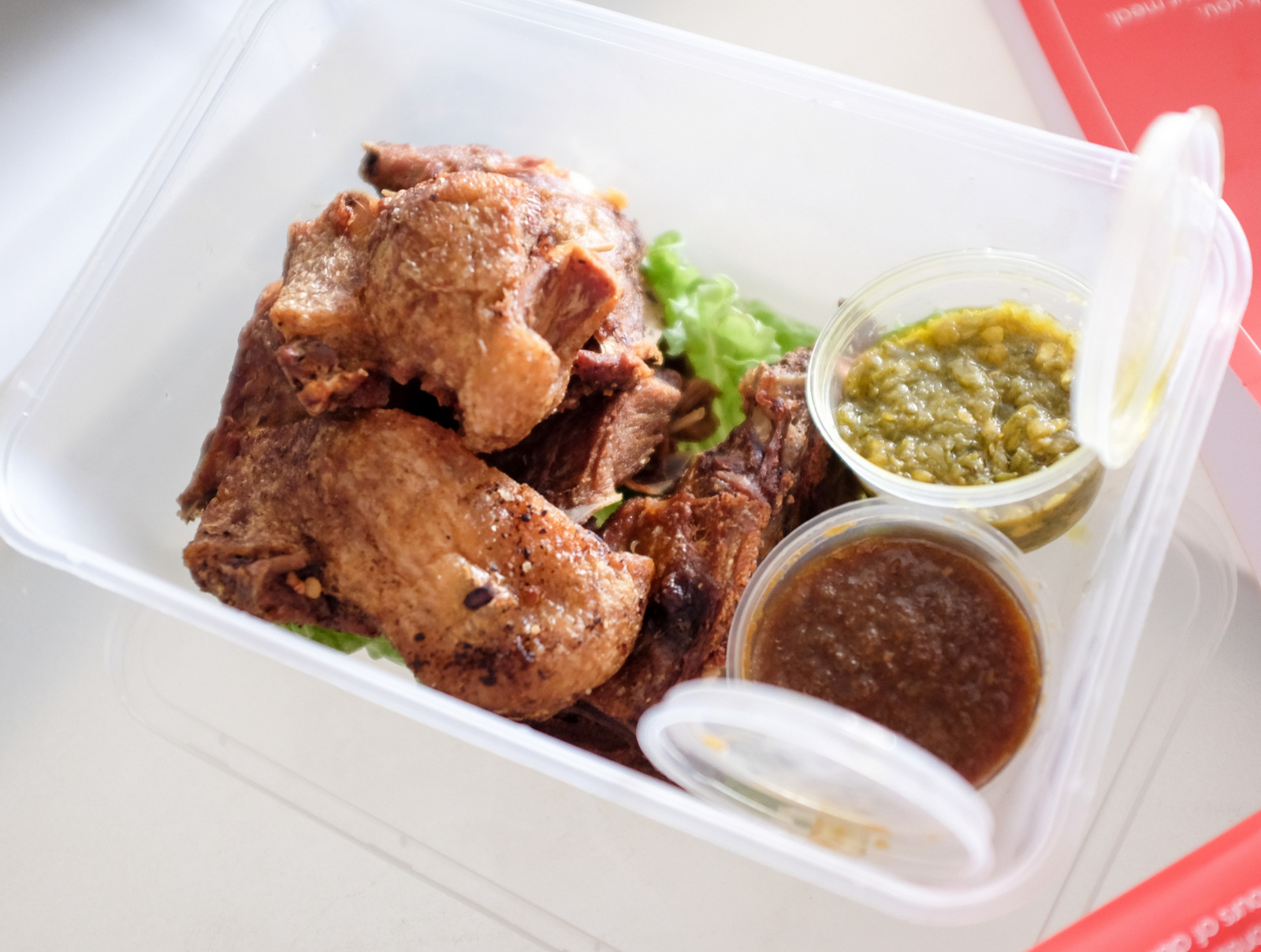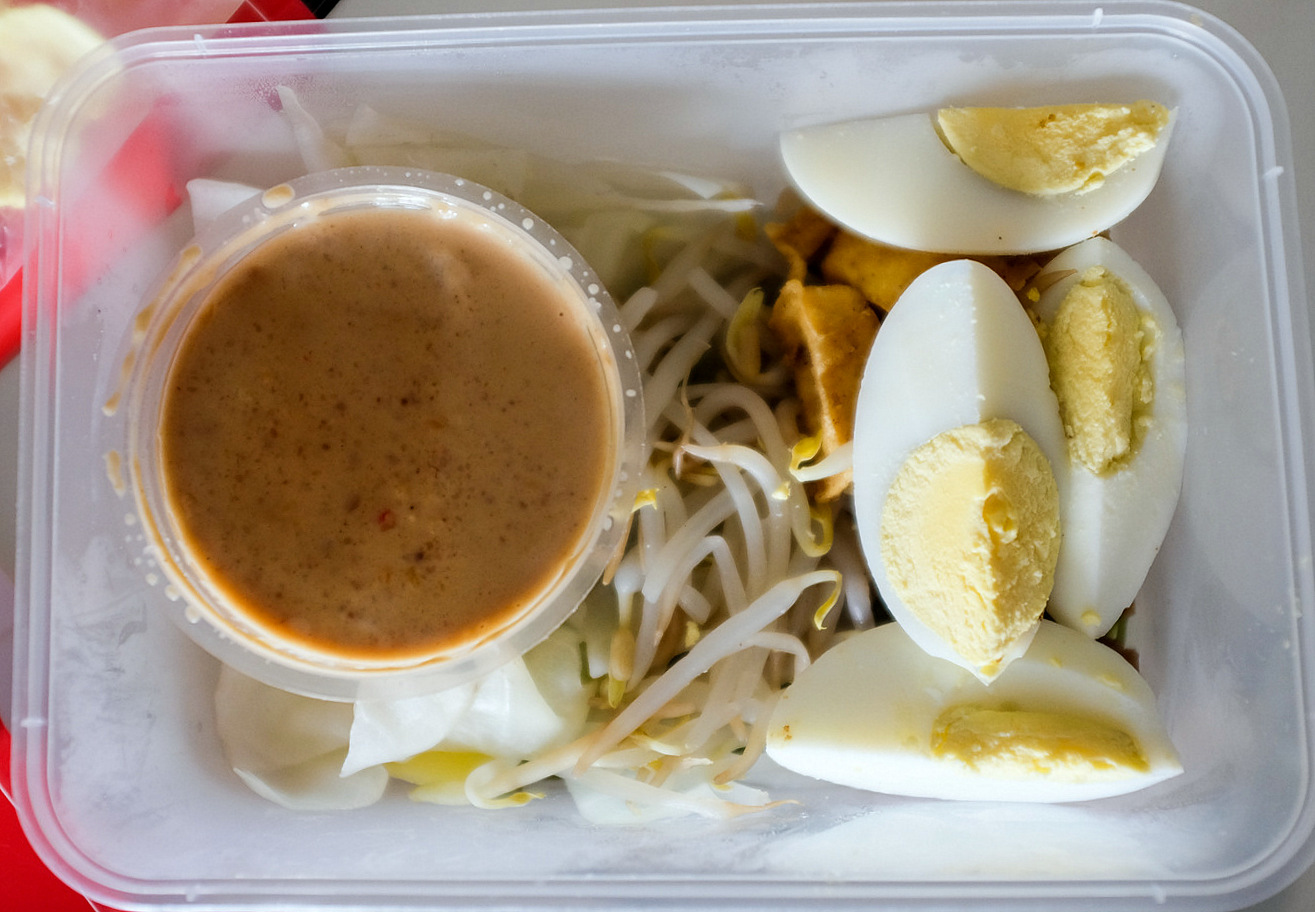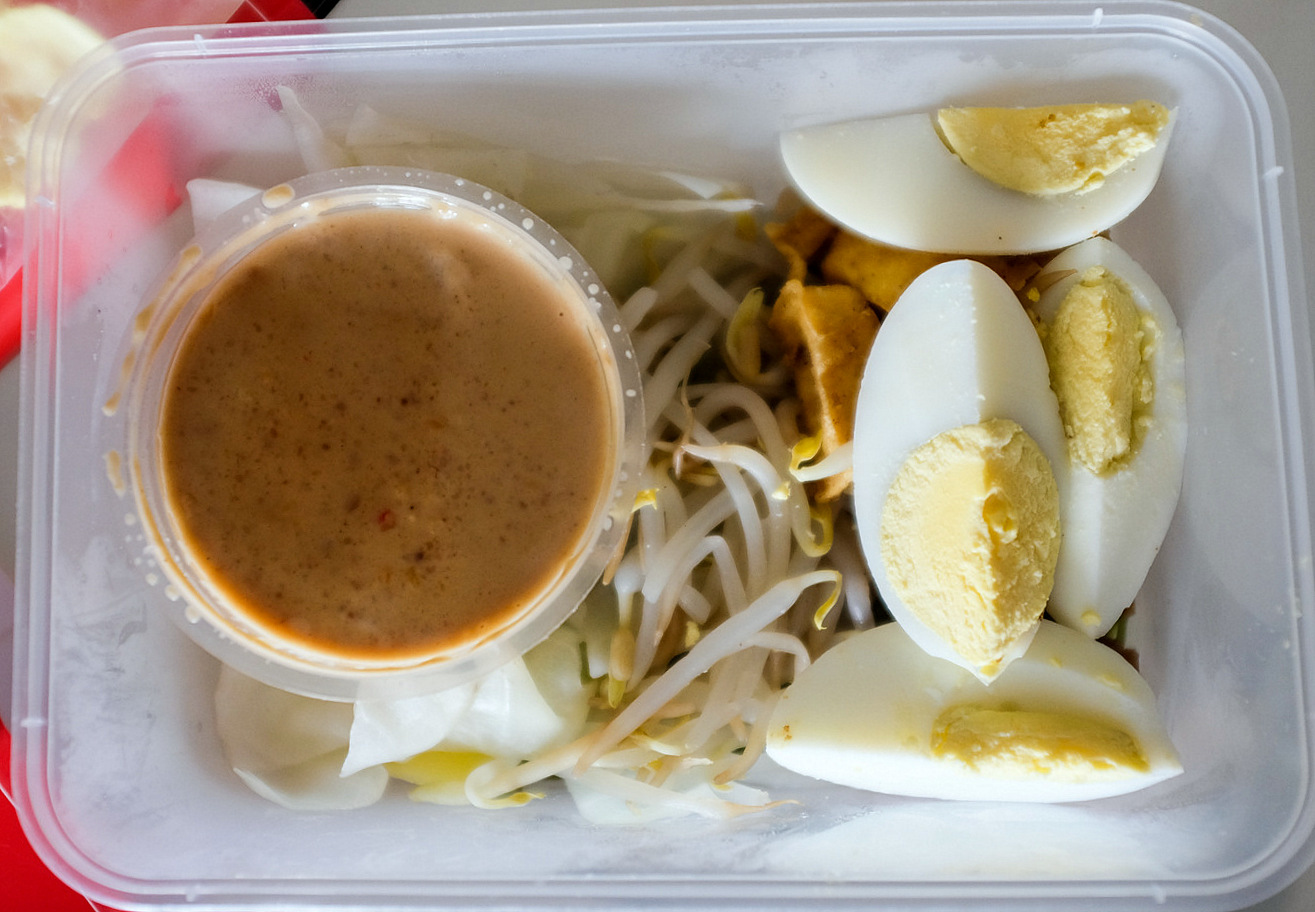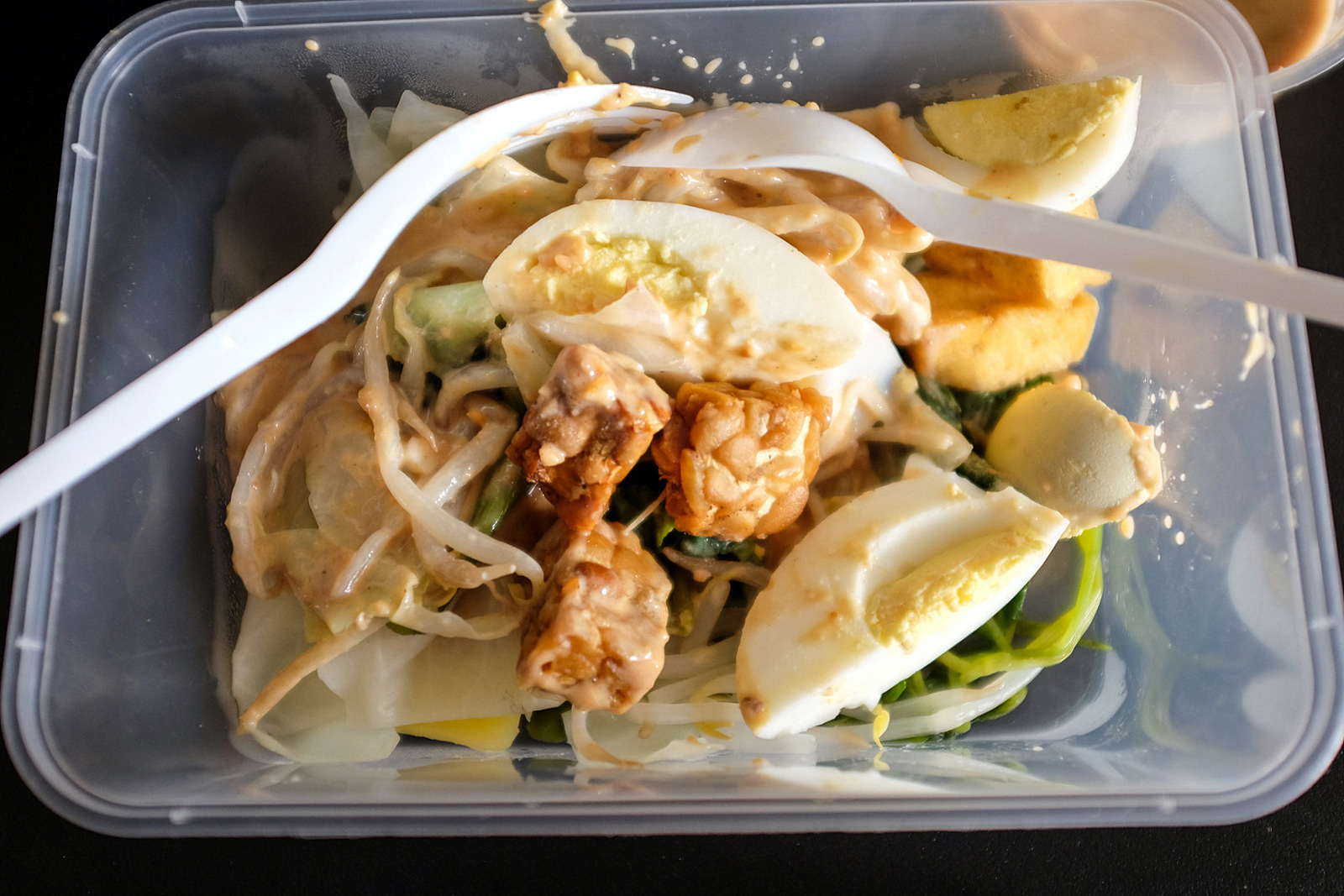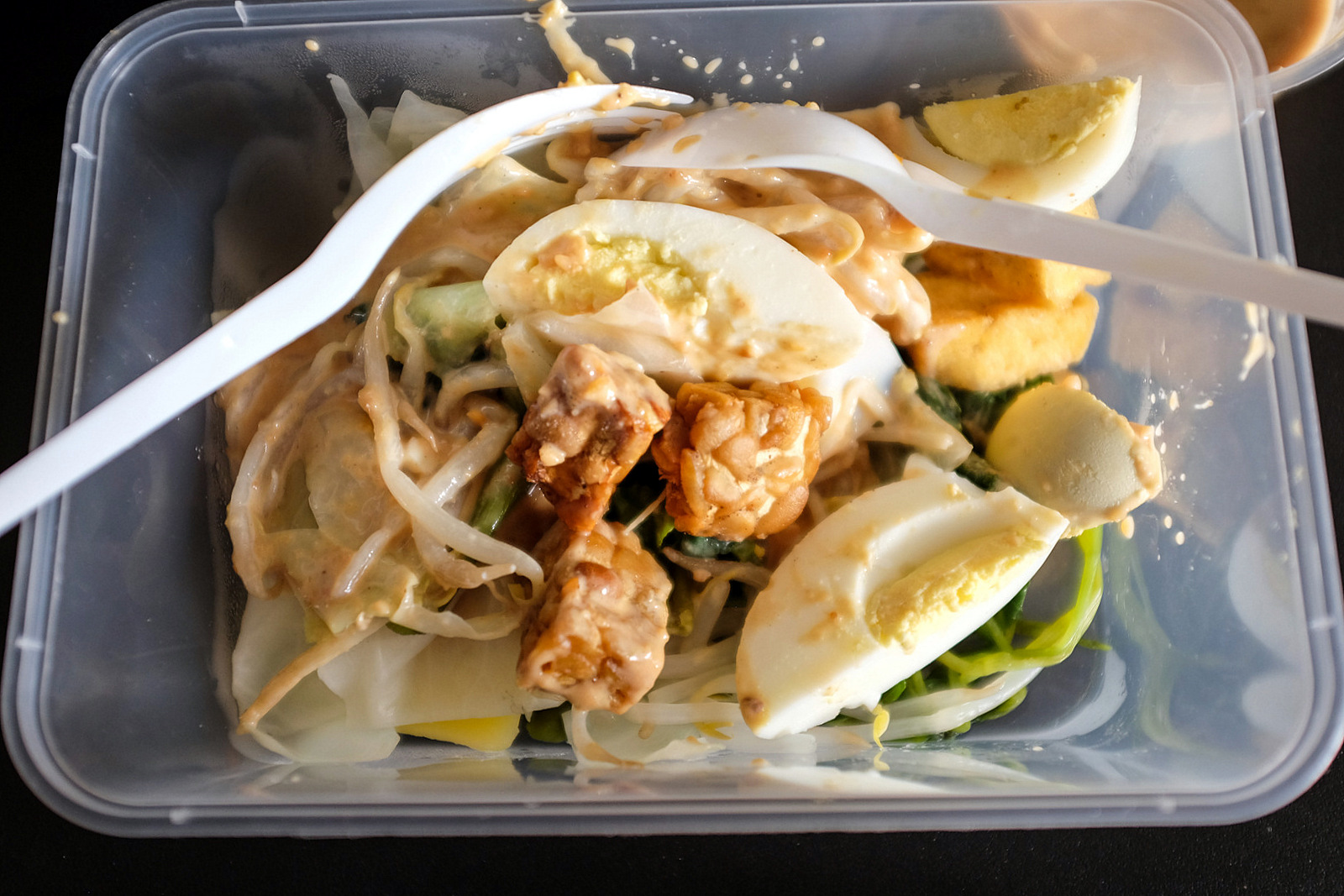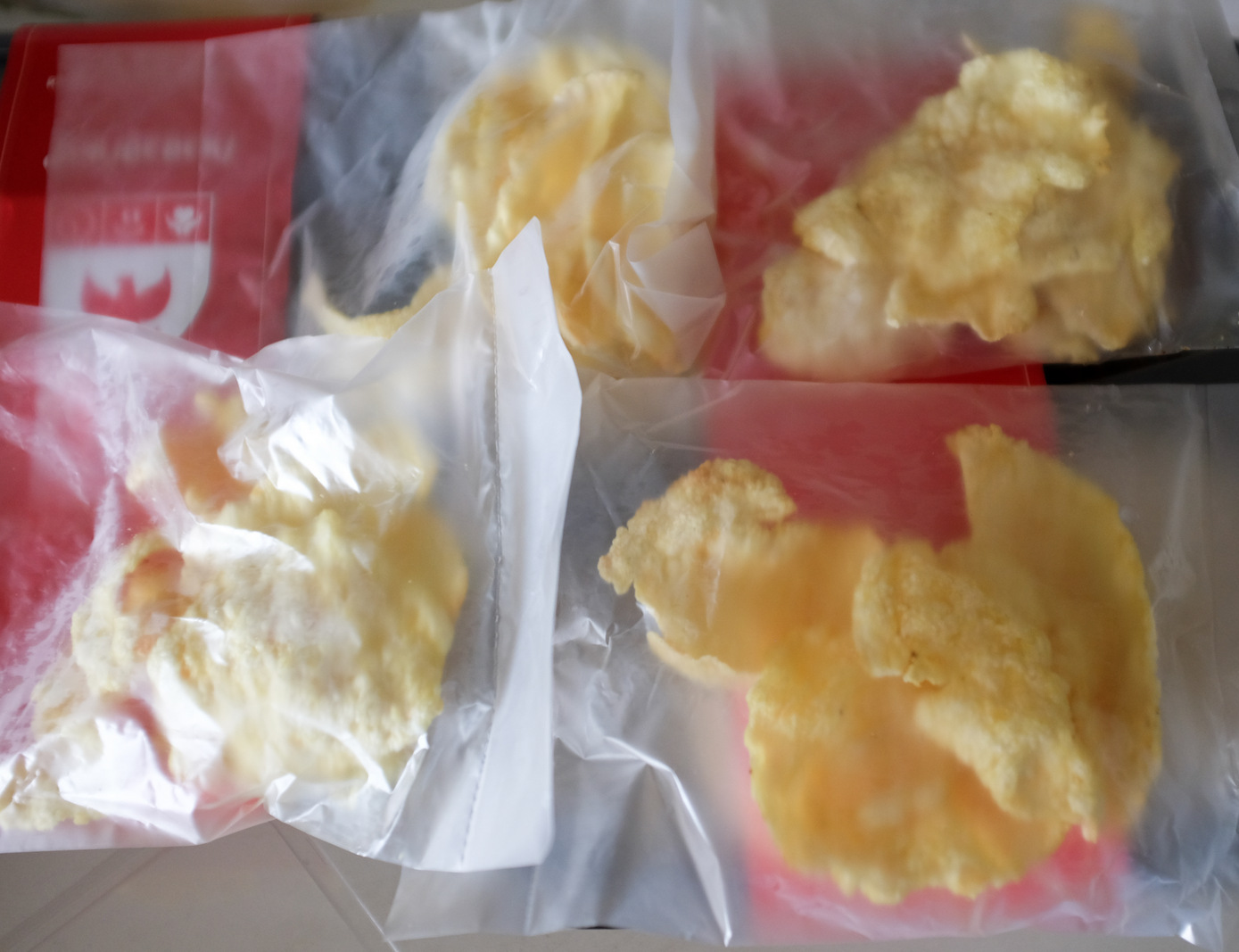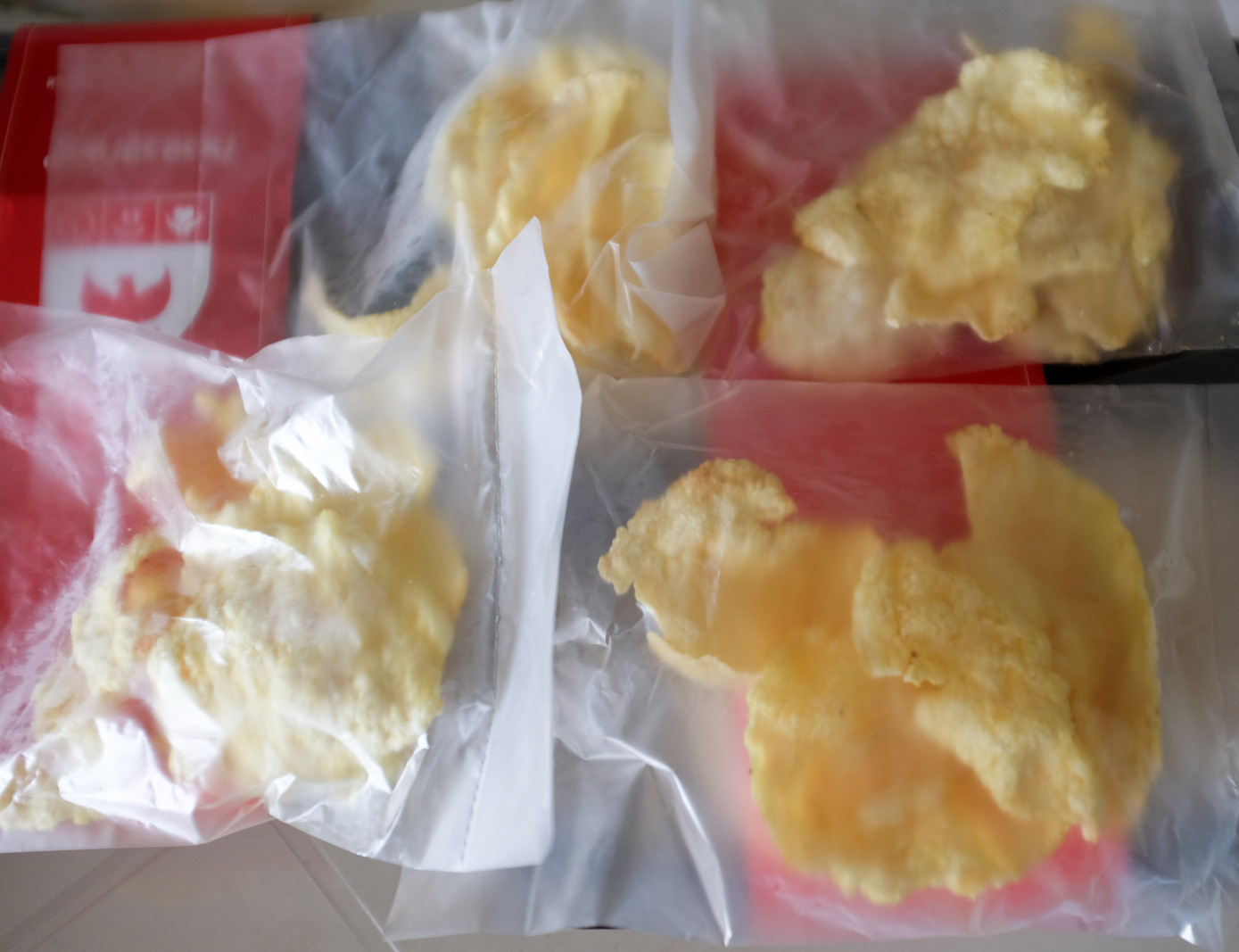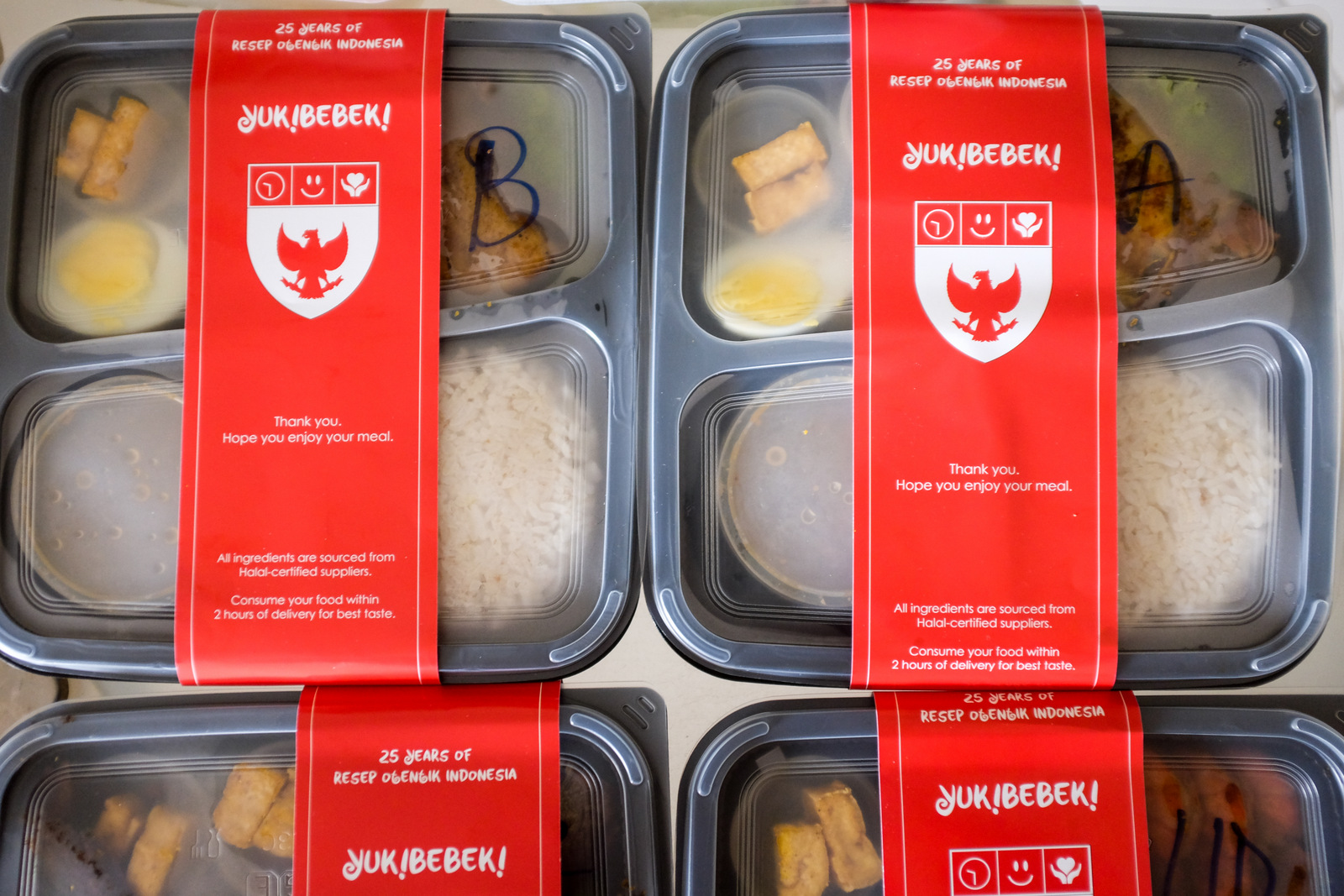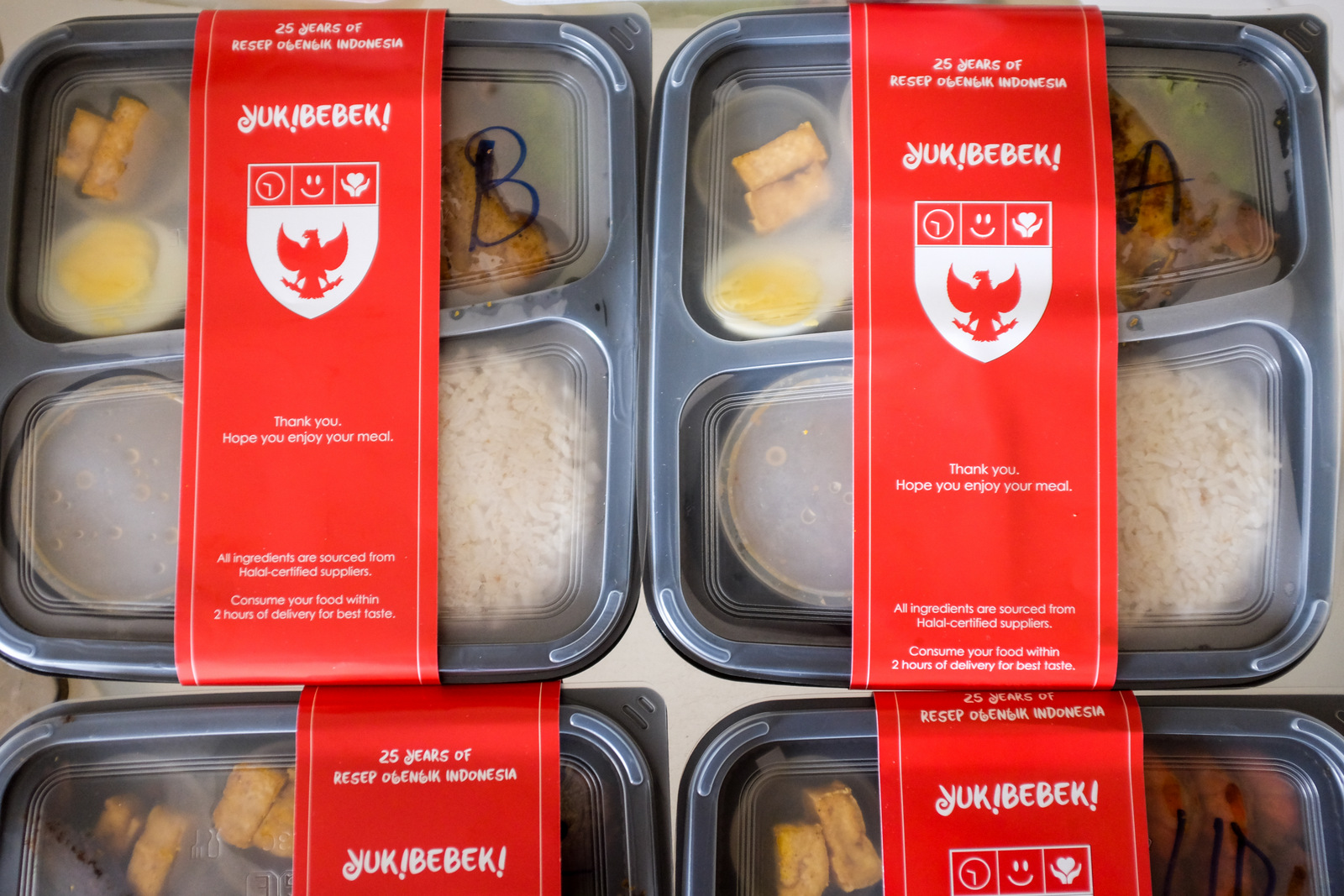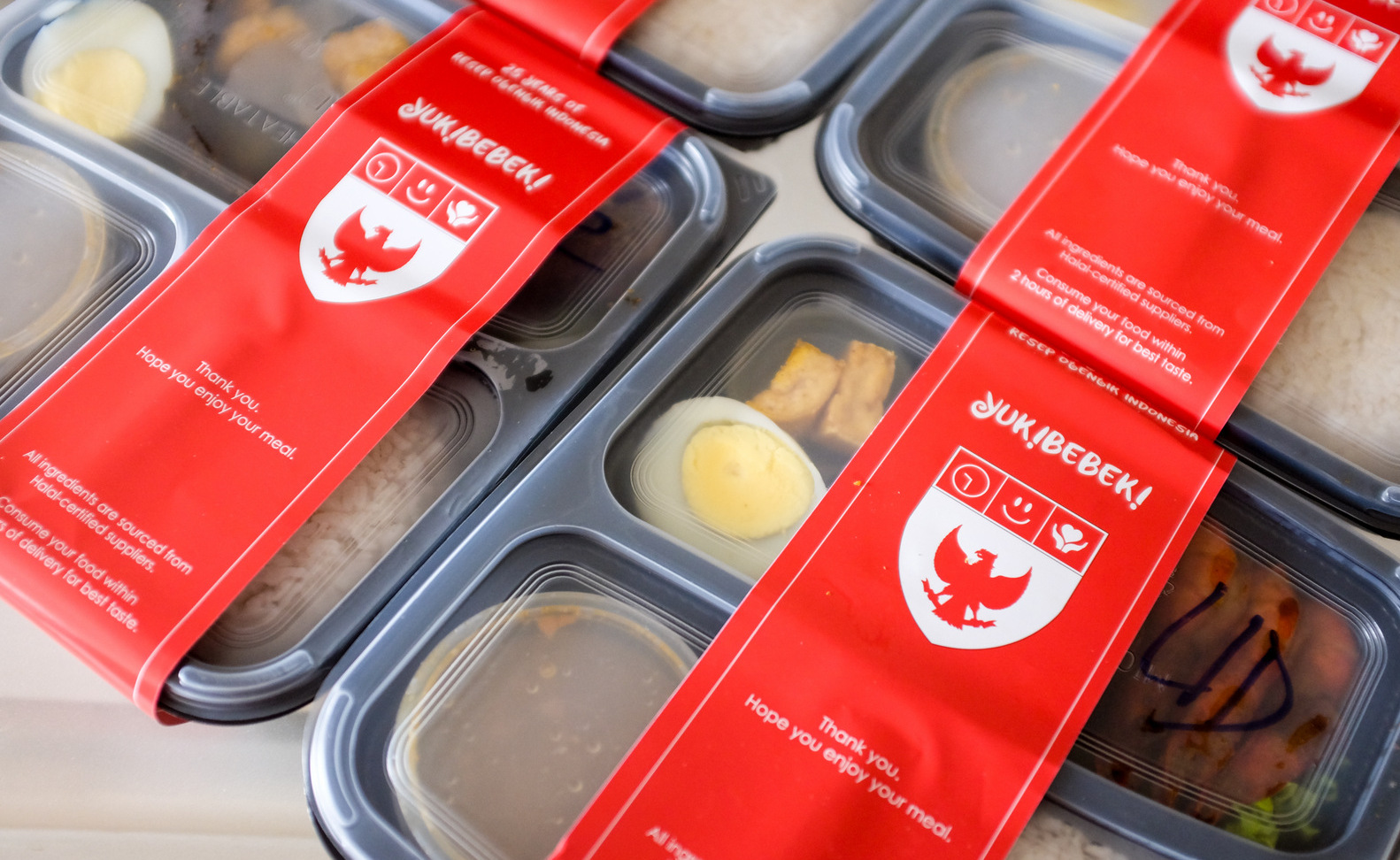 The food comes warm and tastes freshly prepared, recommended for consumption within two hours. Each order is accompanied by emping crackers and conveniently enough, with cutlery and tissues. Responses to order enquiries are friendly and reasonably prompt, while deliveries appear to be satisfyingly efficient. For lunch deliveries, place your order by the prior night.
Location & Details
Yuk Bebek Indonesian Food Deliveries
Condominium Cafeteria at Gembira Residen in Taman Gembira
Tues-Sun, 11am-9pm
Tel: 012-420-2437 (Whatsapp for delivery)
Find: View directory for Yuk Bebek Indonesian Food Deliveries here.