Walffeine at Sea Park, PJ: Restaurant review
This post is brought to you in part by Walffeine.
What attracted me to this restaurant is its name – Walffeine, and as we drove to the café, its location more than piqued my interest. Located in a row of unassuming shoplots, Walffeine definitely stands out. This café, to me, is a place that feels more like home – where you can tuck into comfort food and while the time away with a good book.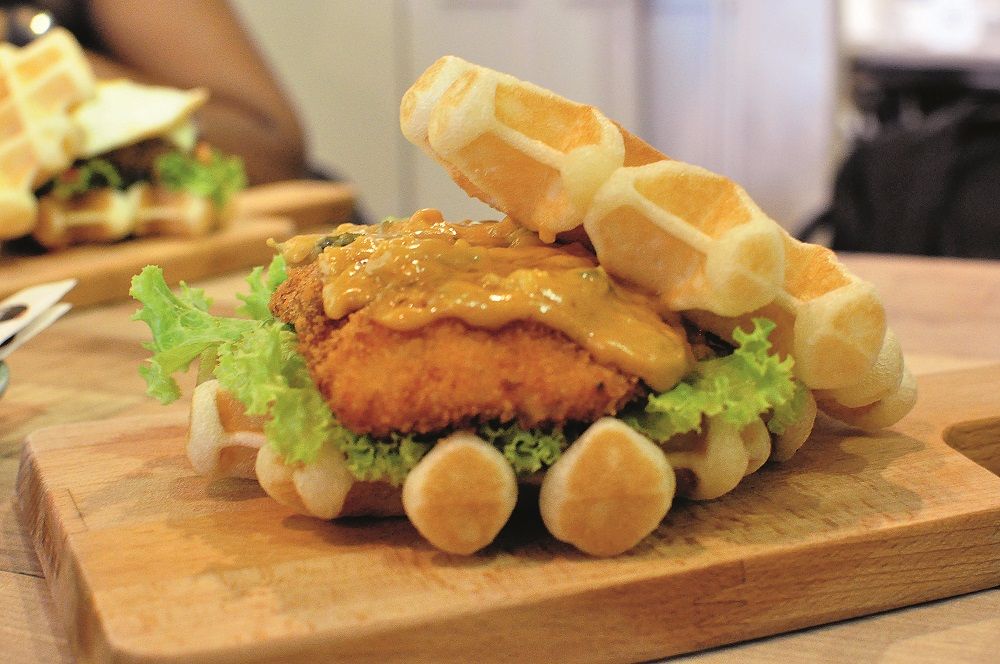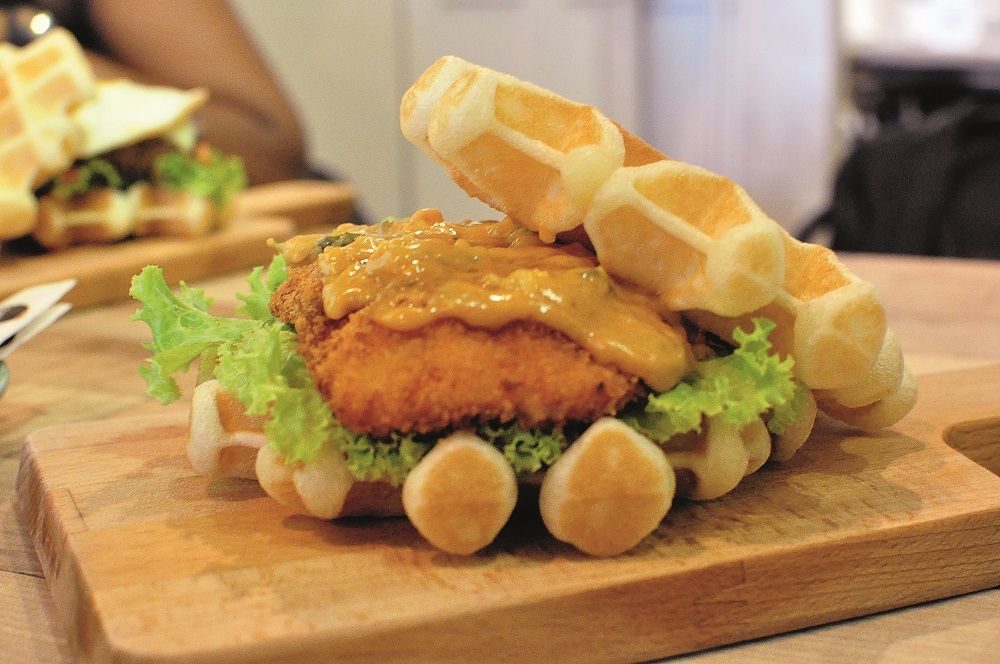 Just as you'd expect from a restaurant specialising in expertly crafted waffles, these delicious Belgian-style waffles, such as the Chinese New Year special, the Fortune Burger (chicken) and Australian Beef Burger,  hit all the high points.
The limited-time Fortune Burger was easily the winner of the day: a soft, fluffy waffle with just the right hint of crispiness combined with chicken patty, crunchy greens, and a mildly spicy butter sauce with bits of curry leaves meshed so well – a symphony of flavours melding together to create a dish that didn't take us long to devour. My colleagues then tucked into the Australian beef burger, which was similar in nature, except the beef patty was topped with a fried egg.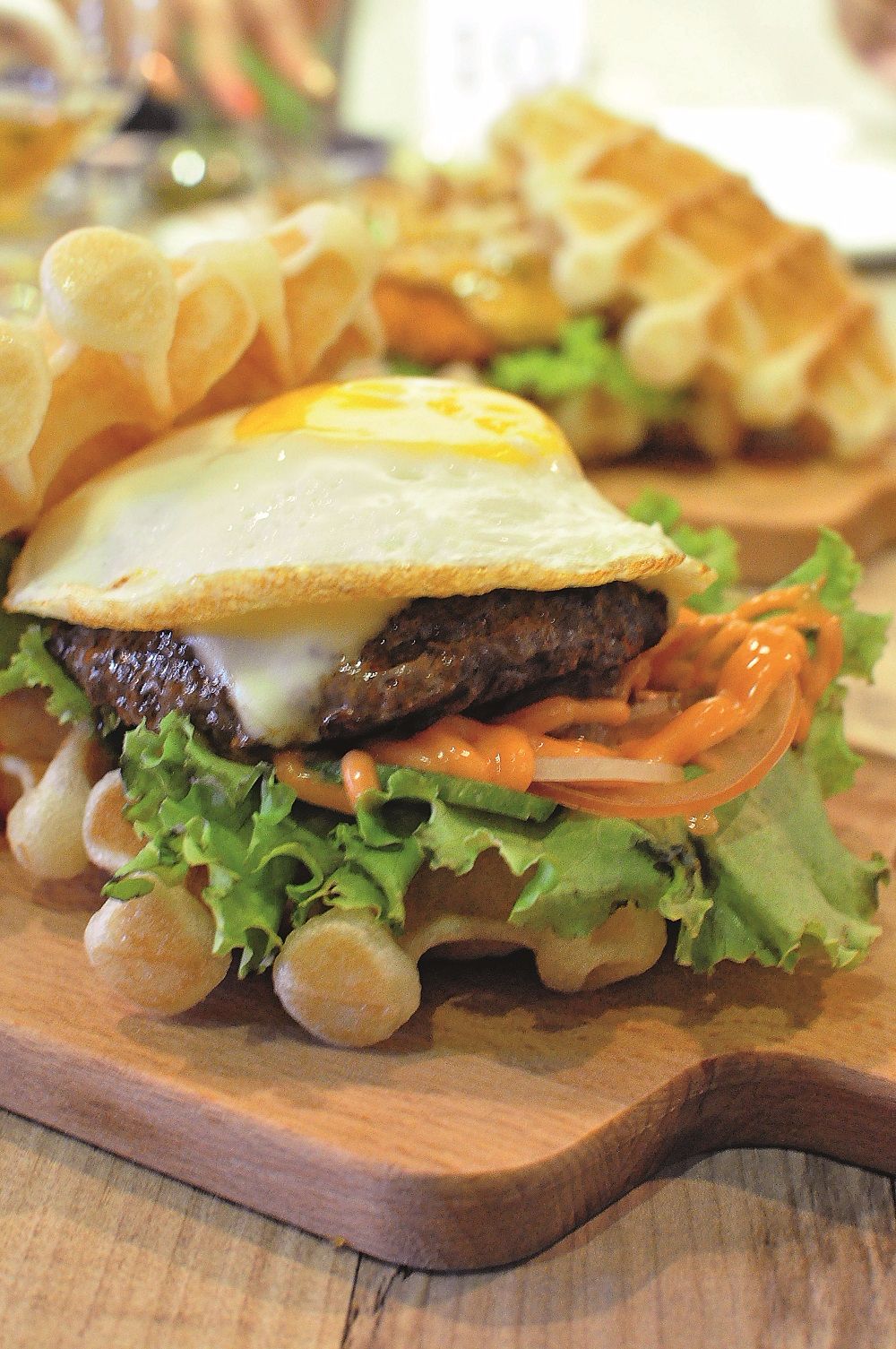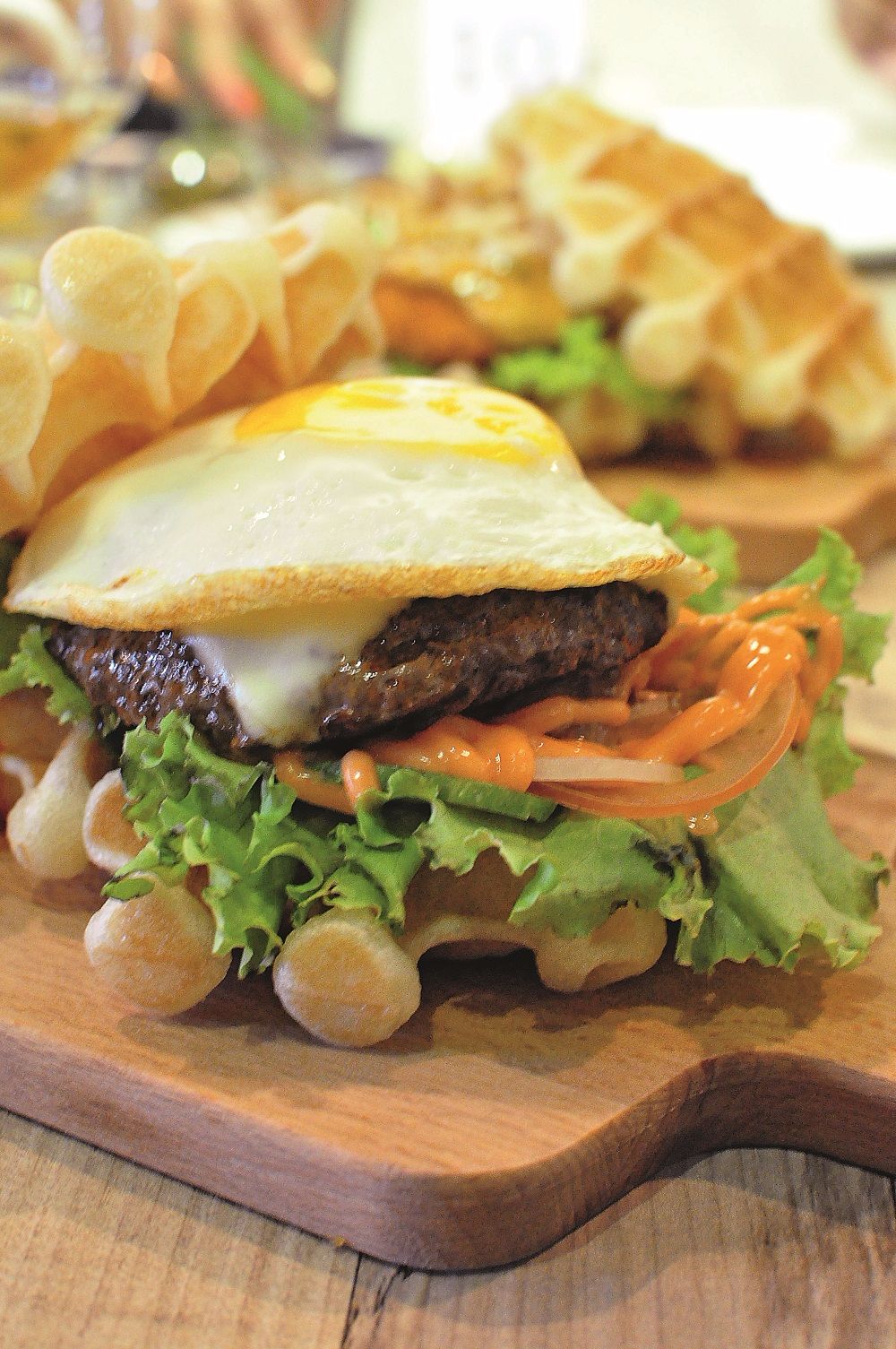 Cooked to order, this was a tasty burger indeed! One worthwhile observation is the consistency of the waffles served. Made using the café owners' recipe, every waffle – whether sweet or savoury – was commendably consistent in its texture: chewy, soft, fluffy, with just the right hint of crispiness, and subtly fragrant.
The interior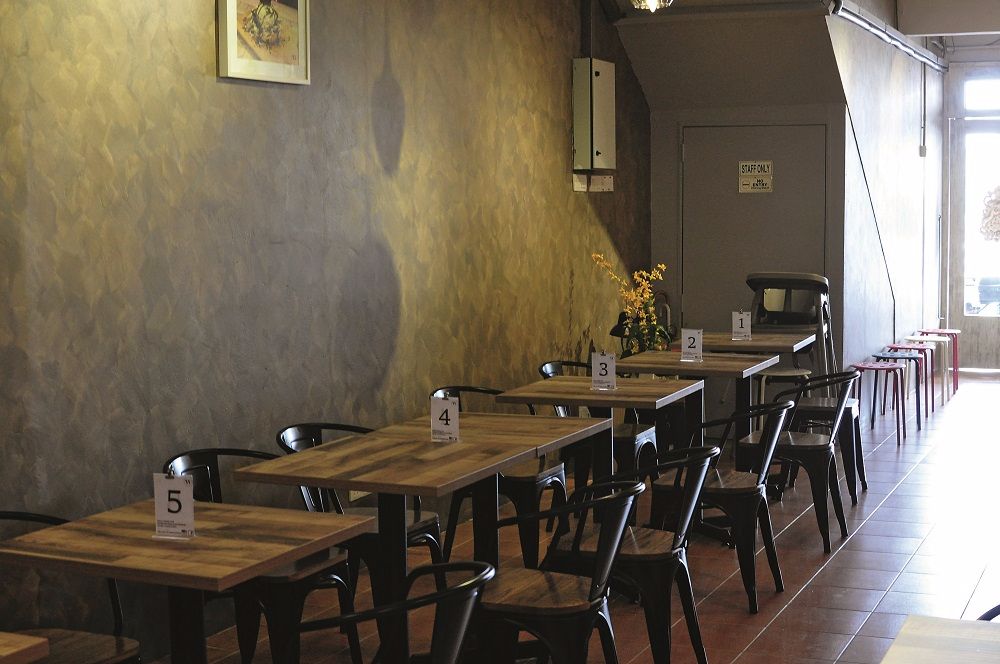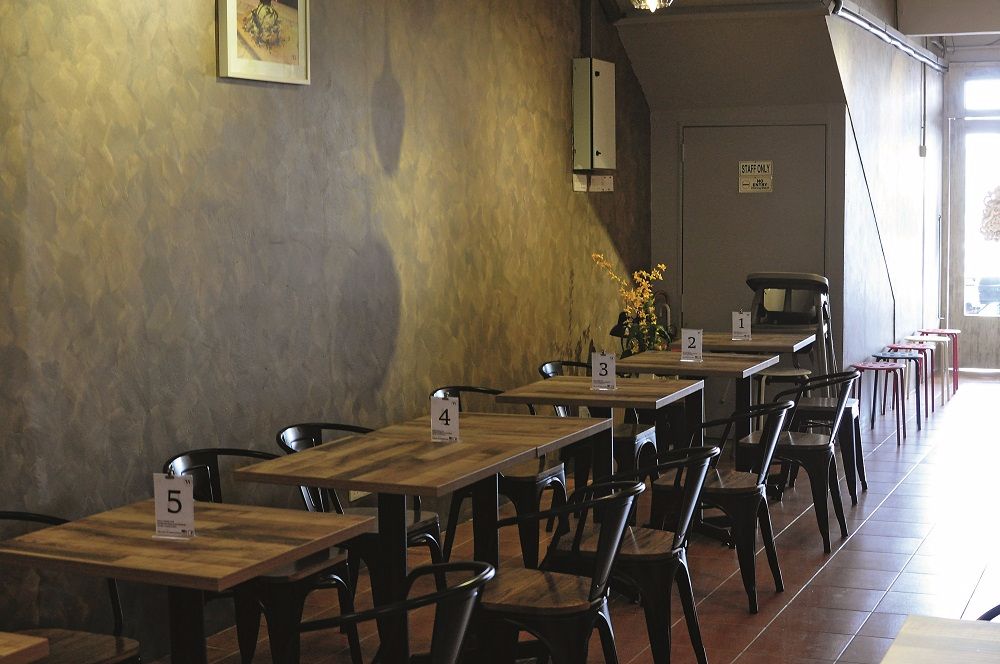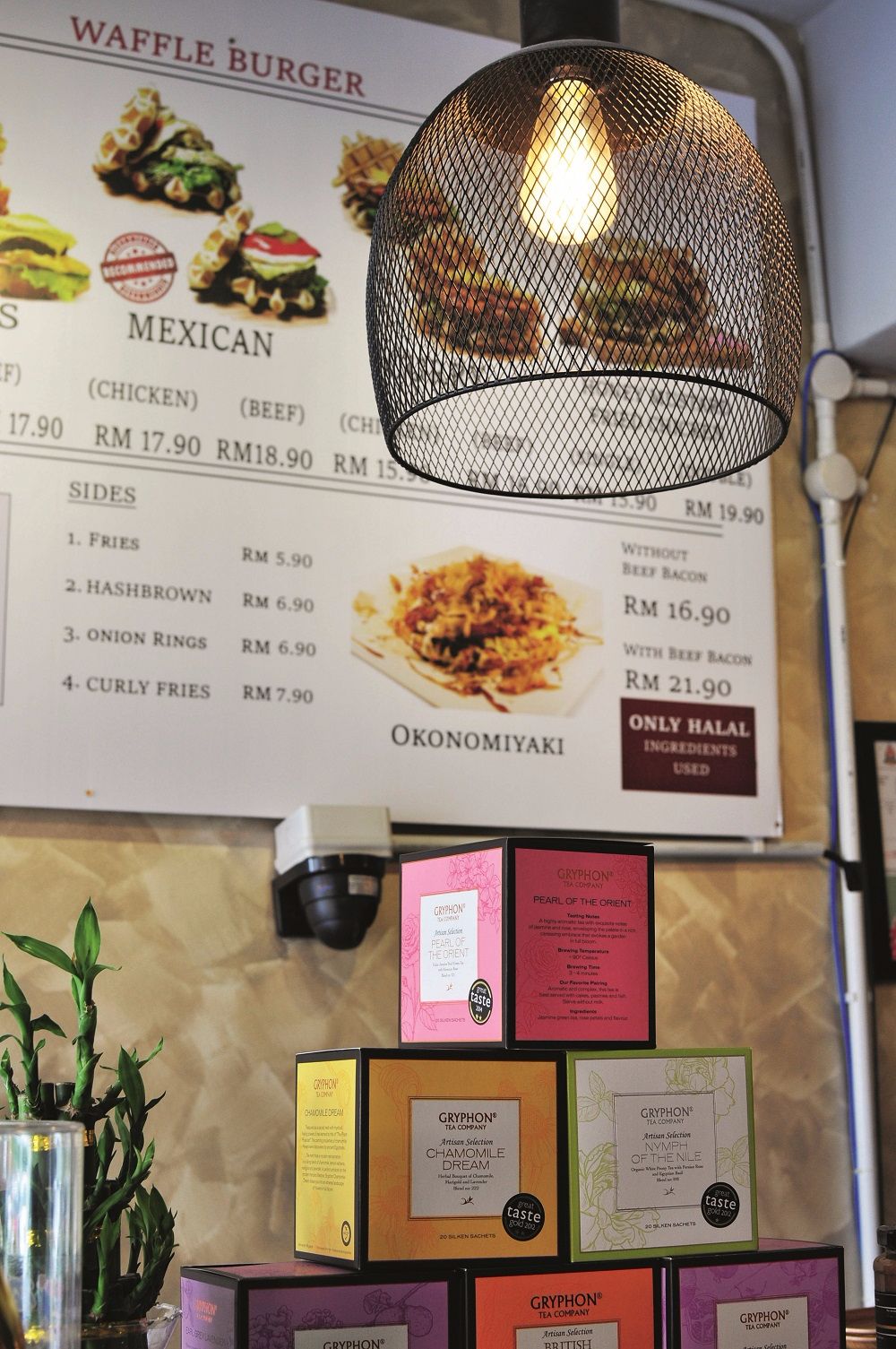 I surveyed the ambiance and found it appealing due to its simplicity.
Grey walls (adorned by photographs of some of their signature items) are complemented by furniture in woody tones while the warm lighting lent the café a cosy and romantic feel.
Although lunch hour was over by the time we arrived, customers trickling in for an early evening snack were a hint on the quality of food served at Walffeine.
Walffeine, a portmanteau of waffle and caffeine (coffee), pulled no punches in making waffles the star of the café.
Only two months old, the café is in the midst of perfecting the items on the menu before expanding the range of dishes on offer.
Hot drinks
Since it was a cloudy afternoon, we started off the review with hot drinks and at the recommendation of the café managers we also tried their signature Pearl of the Orient tea and new signature beverage, Matcha Milk Tea, the former one of the of best-selling teas in the café, we were told. The light-bodied green tea with subtle notes of rose is one that can be enjoyed at any time of day, good news indeed for Matcha lovers, as Walffeine uses premium Matcha powder imported from Japan for this delicious beverage!
Okonomiyaki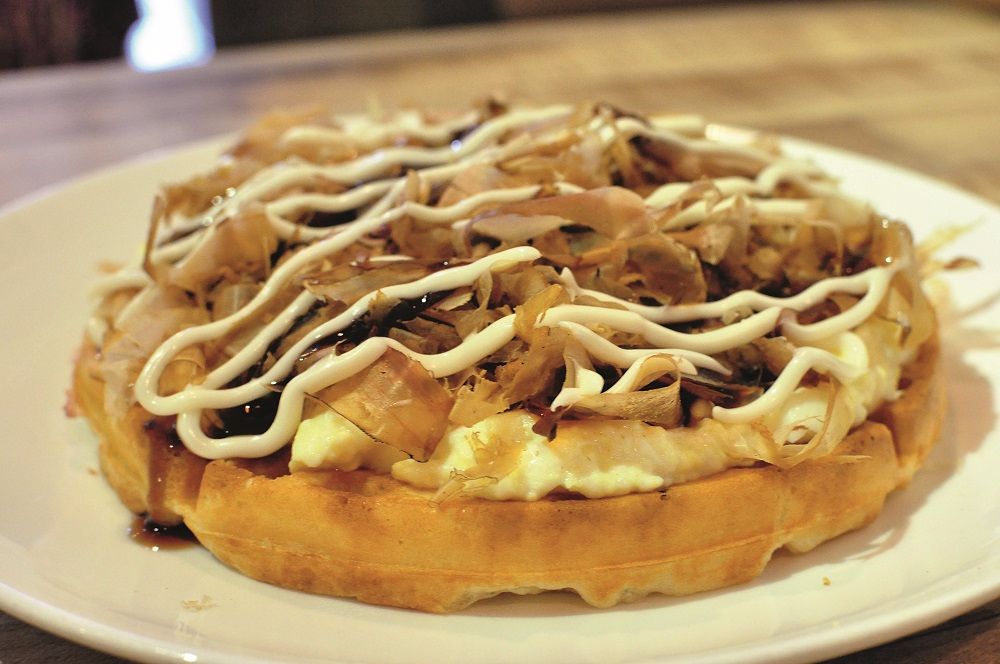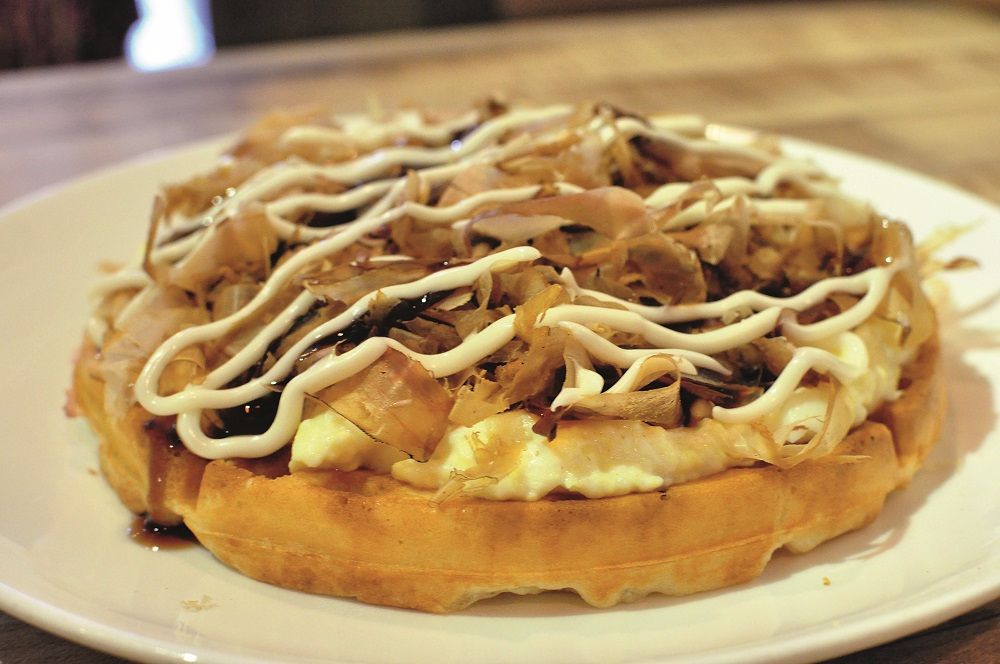 On the food side, the first to arrive was the Okonomiyaki, a word which loosely translated means 'whatever you like grilled' – containing a variety  of ingredients. Our Okonomiyaki was a delectably savoury waffle topped with scrambled eggs and bonito flakes, and finished off with takayoki sauce.
Dessert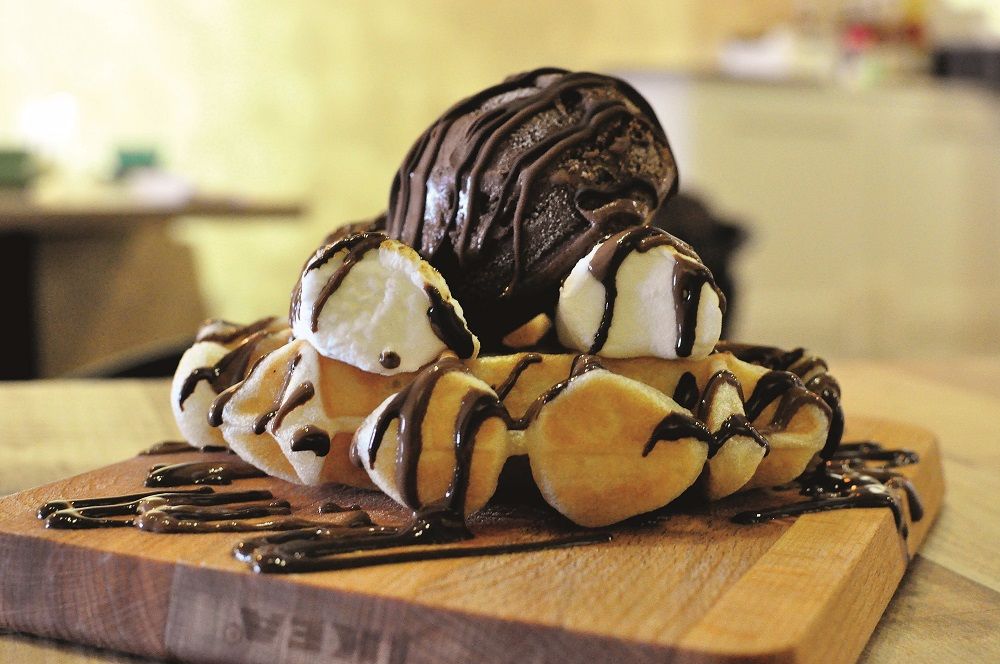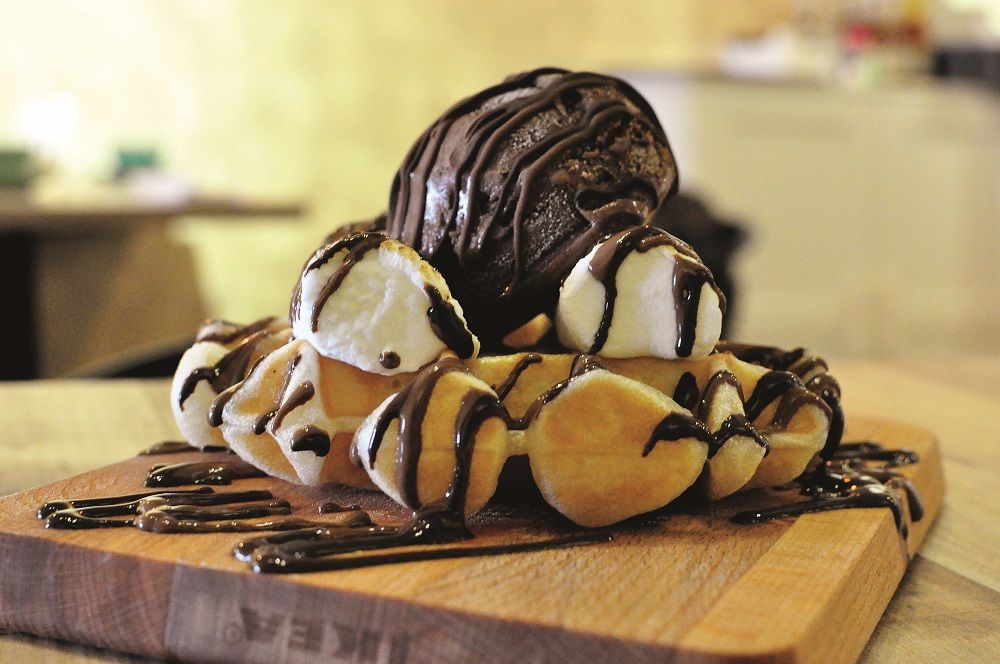 For dessert, we opted for their signature Waffle with Chocolate Ice Cream and Marshmallow and their Oreo Waffles and didn't regret it at all. The former, a waffle served with a sinfully rich chocolate ice cream sitting on a bed of chewy marshmallows and drizzled with chocolate sauce was decadent.
The Oreo Waffles dessert was equally good, with vanilla ice cream and an Oreo cookie completing the presentation. All in all, it was a fitting end to such an uniquely interesting meal.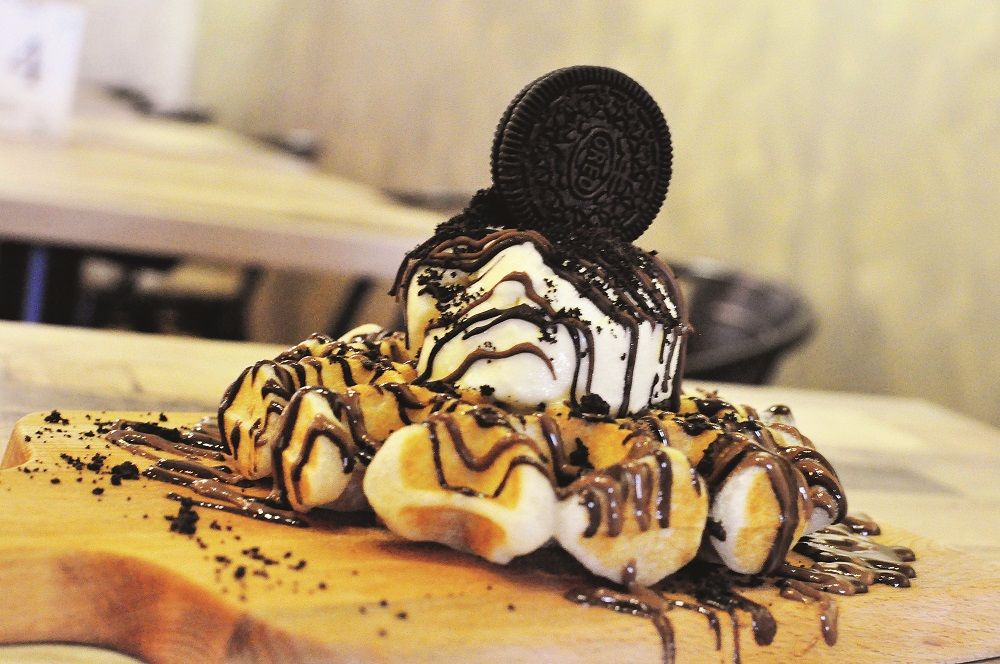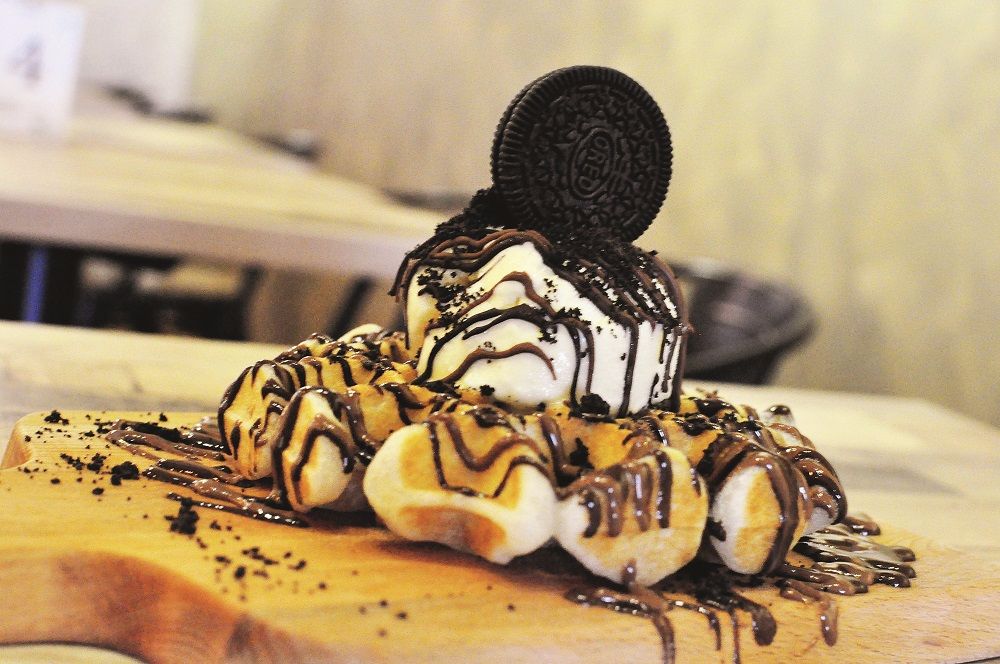 Location & Details
Walffeine Café
29, Jalan 21/17, Sea Park, 46300 Petaling Jaya
Open 12pm to 11pm
Tel: 03.7877 7532
Find: View contact details and map for Walffeine Cafe
Price Ranges:
Sandwiches & Sides: RM6.90 to RM16.90
Burgers: RM15.90 to RM19.90
Signature Waffles: RM3.90 to RM7.90
Desserts & Beverages: RM3 to RM18.90