Unique Coffees to Check Out in Penang
This article was written by EatDrink Penang correspondent, Yukeshwaran Devadas.
Penang is a veritable paradise for those seeking a variety of coffee. By variety, we are not mentioning the likes of regular cappuccinos and lattes, but unique brews that would leave an impression in a fun and flavourful way. From a peanut butter infused latte to a brew with a citrus twist, a coffee compared to wine and many more, expect a one-of-a-kind coffee experience.
1. Macallum Connoisseurs
What was once Penang's largest timber factory, is a booming cafe, roaster, and a coffee academy today. So, hop in with high expectations. Their Sparkling Long Black, made with the signature house blend and tonic water, is both Instagram-worthy and tastefully appealing. Not a long black person? Get their Rose Latte – an aromatic combination of rose petals, freshly-ground coffee, and vanilla is one of the top orders here. If you are looking to stick to the coffee script beyond the beverage, dig in their Coffee Spaghetti too. Yes, you read that right.
2. Frank Laurent Coffee Roasters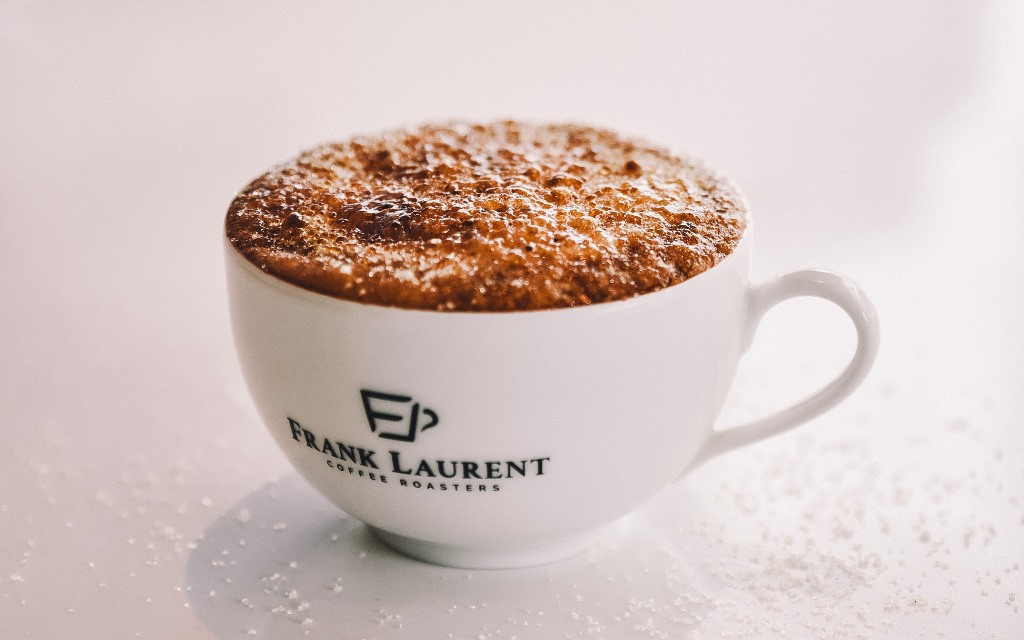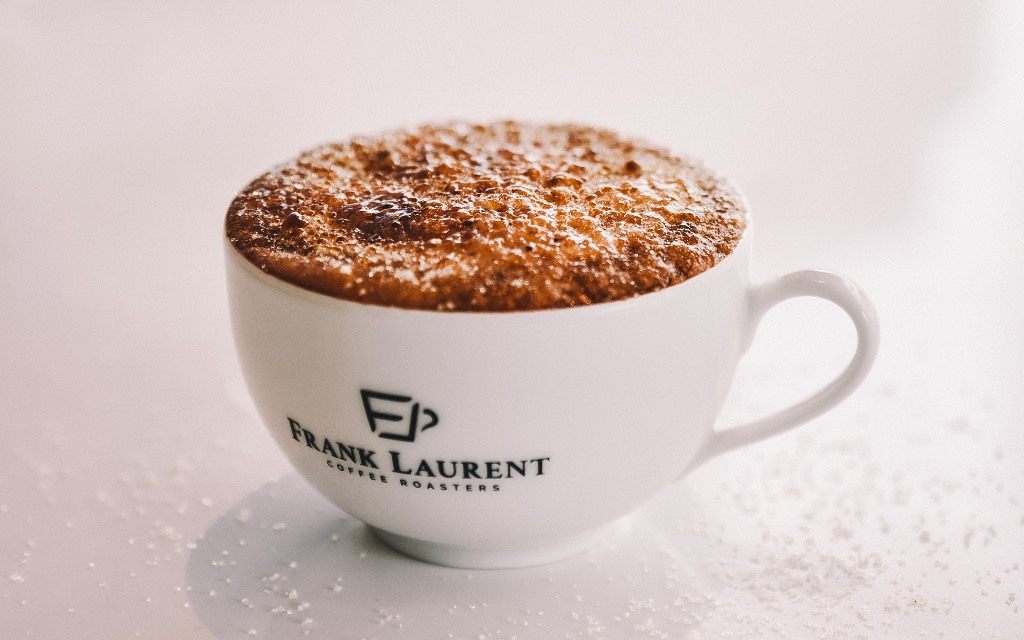 This classy cafe is no stranger to coffee purists. The choices are tip-top across the board, and you can't pass up on their Peanut Butter Latte and Blue Cappuccino. The former combines peanut butter paste, hazelnut syrup, and double ristretto shots to achieve a smooth aroma and texture, while the Blue Cappuccino has an air of excitement to it with a caramelised layer of brown sugar on top, reminiscent of a crème brulee. Don't forget to order their freshly baked cakes and homemade waffles too.
3. Coffee Addict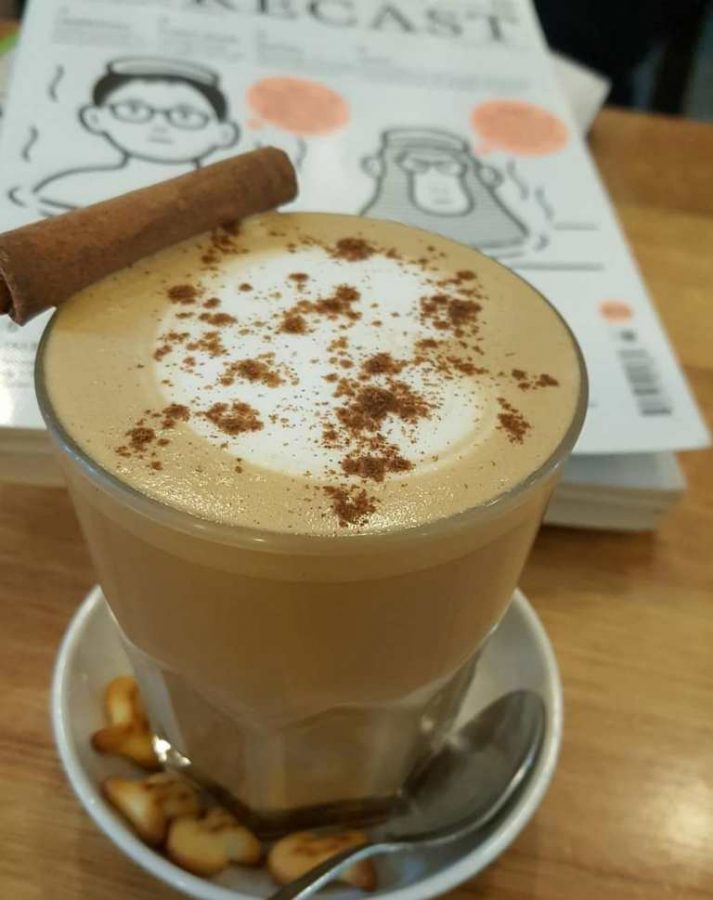 If the name isn't enough of a giveaway, the waft of freshly brewed coffee upon stepping in will do the trick. Many have claimed that their Signature Dirty Chai, a combination of chai tea and espresso, is second-to-none. The bitter-sweet symphony, together with a hint of spices is the answer to a cold, rainy day. Another firm favourite is their Café Bon Bon, a Spanish-inspired shot made from espresso and condensed milk. Depending on your mood, pair your coffee with a slice of burnt cheesecake or relish it after indulging in any one of their unique spaghetti choices.
4. The Craftisan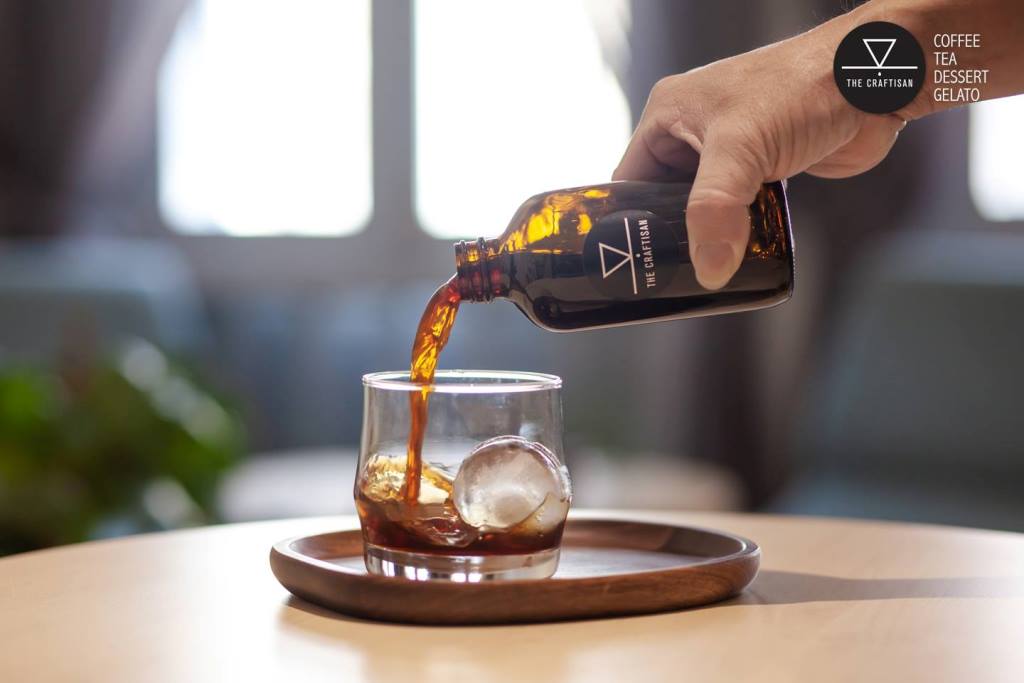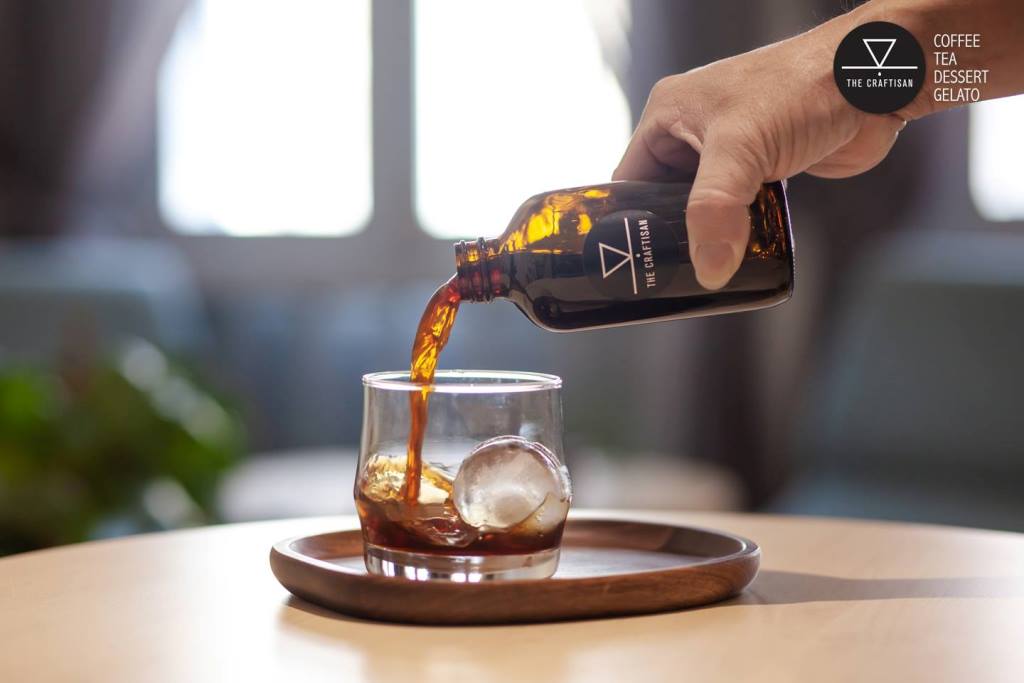 This chic cafe may have made their name with handcrafted desserts, but coffee is taken seriously too. One of their latest additions to the coffee menu is Dutch Coffee, which is dubbed in Asia as the "wine amongst coffee". The coffee is brewed with cold water between 3 to 6 hours; hence it barely oxidises, resulting in a strong aroma, subtle fruity flavour and milder bitterness as compared to freshly brewed hot coffee. If you call yourself a coffee nut, time to put your distinctive palate to the test.
5. Coffee Downstairs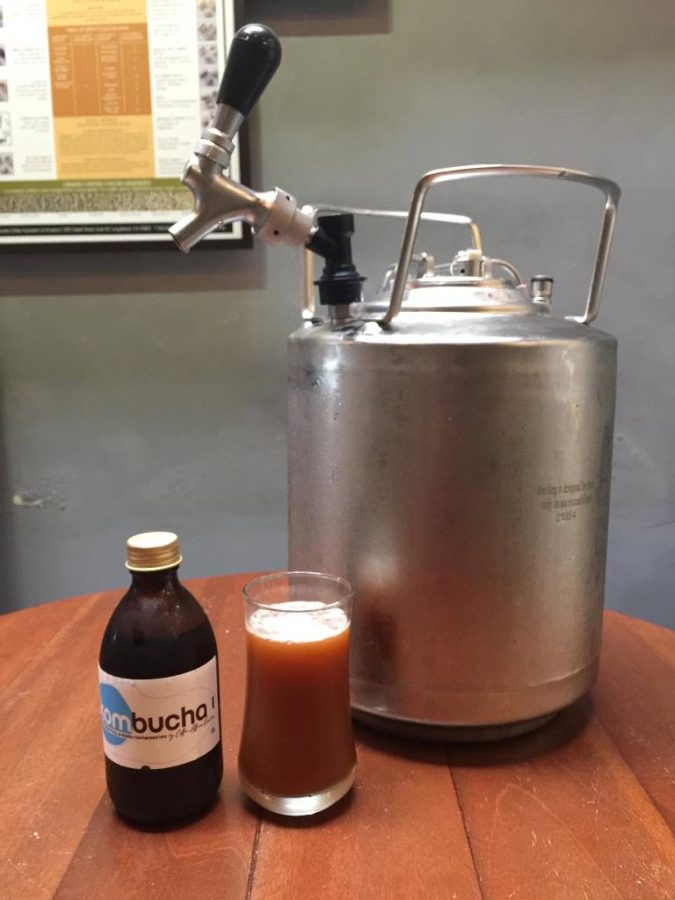 This new cafe's Nitro Black Kombucha would change the way you think about coffee. Kombucha is commonly associated with tea but here, brewed coffee is given the similar treatment and is infused with nitrogen. At first, you may feel intrigued by the science behind this particular brew and start with a few sips. However, the amber-hued coffee with its unique flavour spin and mild fizziness will grow on you and leave you wanting more. Just like many who tried before. It's said to be packed with health benefits too, so you have another reason to return.
6. Bricklin Cafe and Bar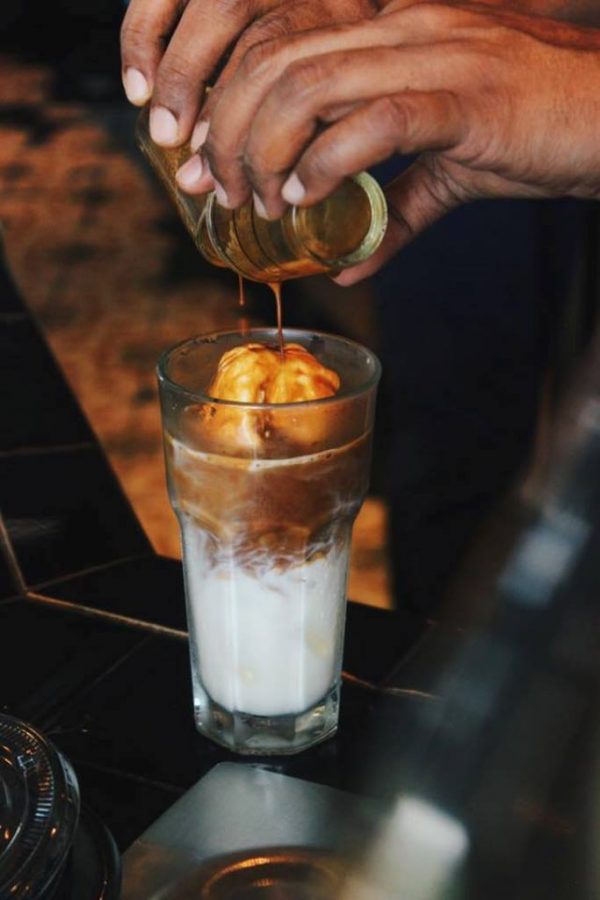 Located at Hin Bus Depot, this warm cafe is where coffee lovers head to kick start their day or mellow it down.  As far as their coffee offerings go, they are made with the highest quality coffee beans and each cup is beautifully presented. Their OZ Iced Coffee is a standout, particularly during the hot weather. Expect rich and creamy iced coffee topped with a scoop of vanilla ice cream. What more can you ask for? Unsurprisingly, the decent selection of cakes and pastries is another draw.
7. Old Master Coffee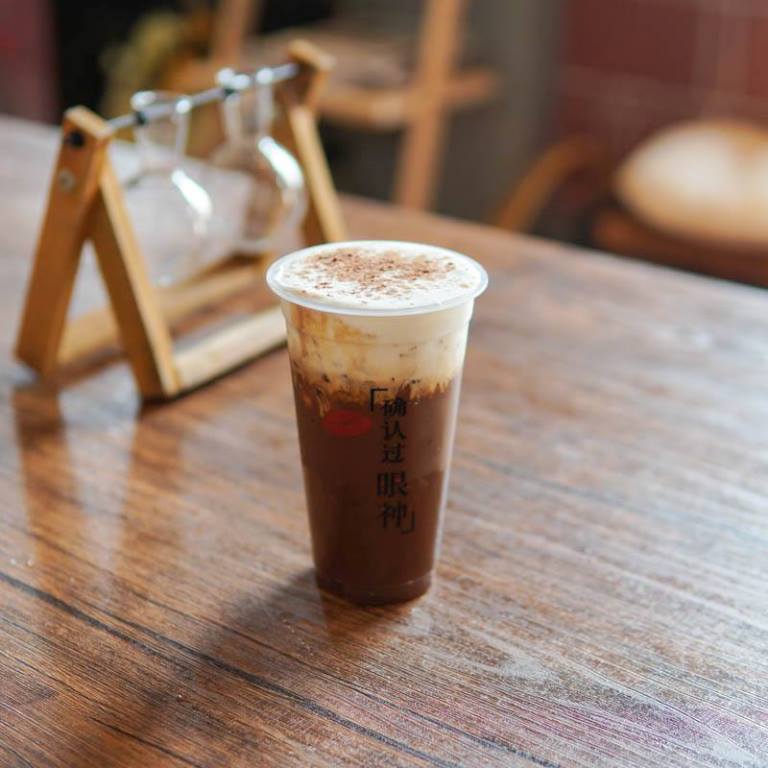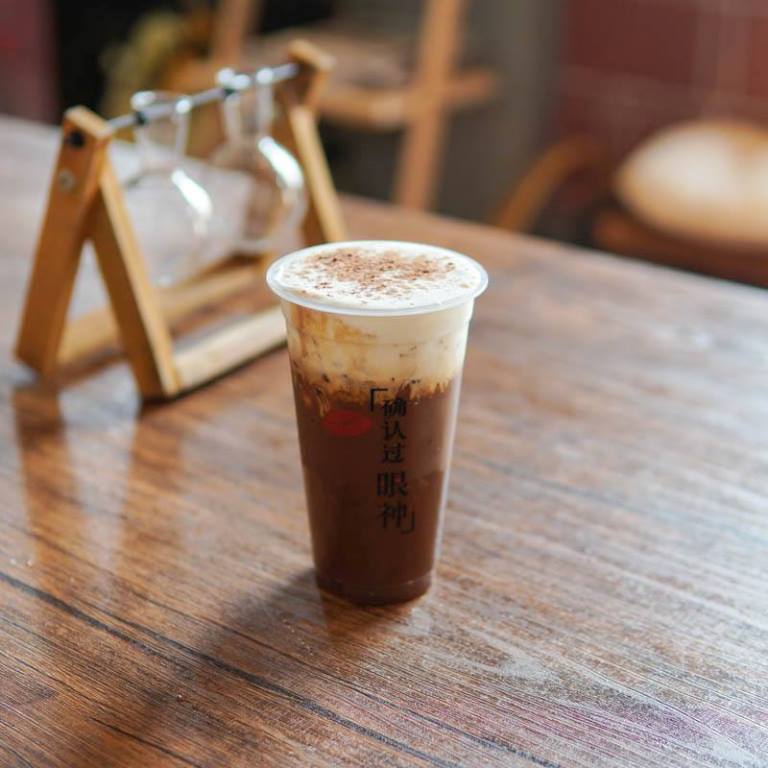 You can never deny that everything tastes better with cheese, so why not coffee? At this laid-back joint the combination is made a reality, and many find themselves addicted to it. The Nanyang coffee, made from traditionally in-house roasted coffee beans, is generously ladled with cheese foam and finished with a sprinkle of cocoa powder. It may sound overpowering, but the cheese offers a creamy texture and a delicate kick to the flavour-packed coffee. Not forgetting, this crafty combo is sure to drive up your Instagram likes.
8. Just Caffe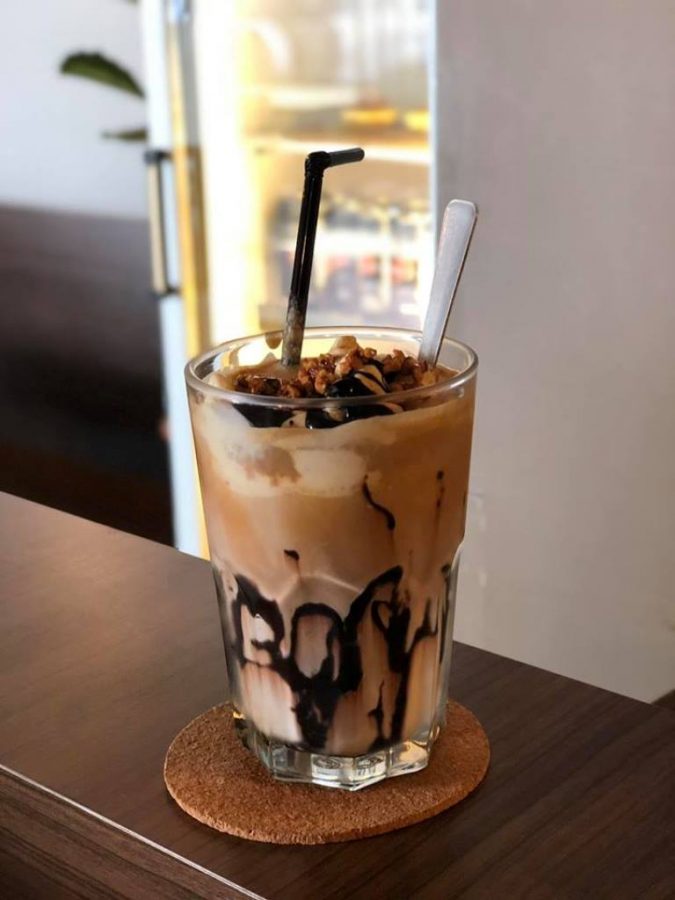 Sited down the street of Green Hall Road, this cosy cafe has made a name among students and working professionals in the neighbourhood very possibly for its ideal work-and-sip atmosphere, but always for their handcrafted coffees. Their Melbourne Iced Coffee is top-notch – milk topped with homemade chocolate sauce, double ristretto, vanilla ice cream, and chopped roasted walnuts. Not only does it taste good, but it also looks great. Order their paninis and cookies, which are all homemade, to go along your cup of java.
9. Budan Brew Coffeebar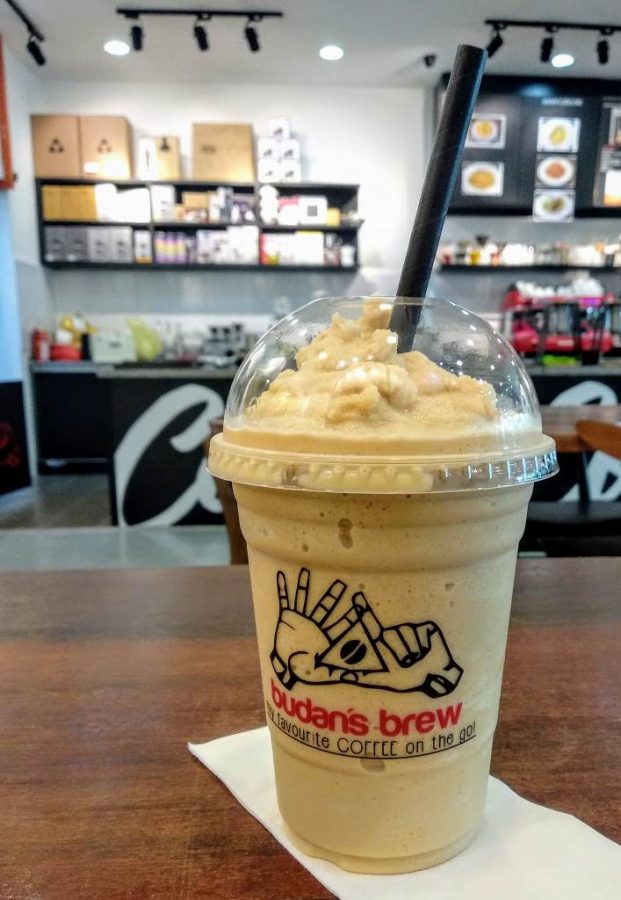 In case you haven't already heard, the cold brew offerings at this renowned coffee hub are excellent. It's brewed inside a spherical jar for 24 hours then placed inside a chiller, and only after a rest period of 7 days, the brew is then served to customers. As such, the acidity level is low, and the coffee flavours turn out more defined. Sit and sip their Iced Blended Cold Brew, or dig in their Tiramisu and Affogato in a setting that's away from the hustle of Georgetown.
10. Narrow Marrow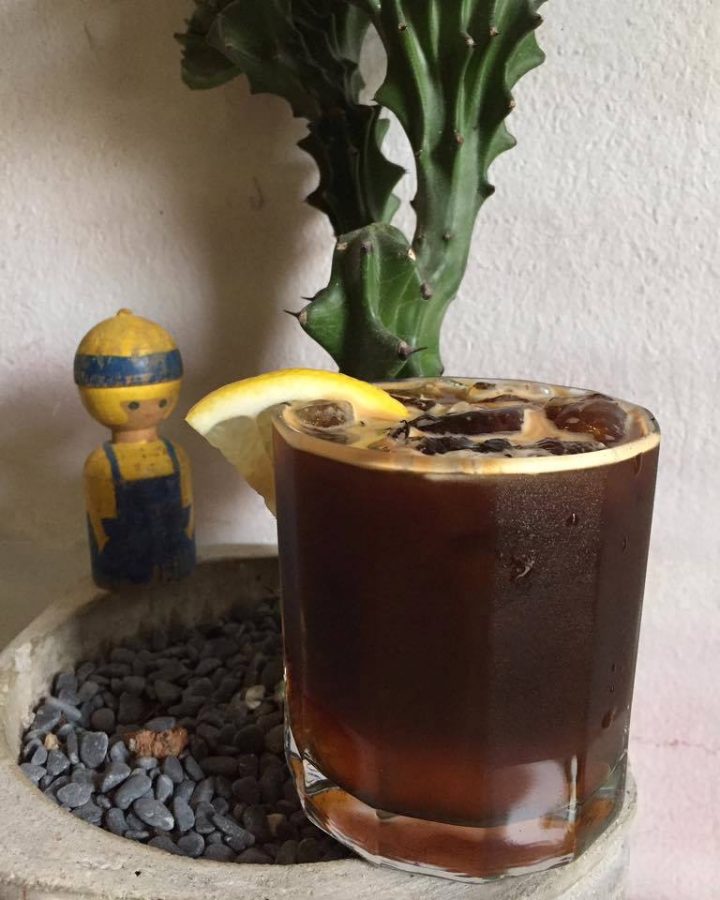 This is the place to kill two birds with one stone: Snap your next profile picture inside the café's shabby-chic setting while getting a delectable cake fix. The heavenly spread of cakes are a marriage of creativity and passion, and so is their Lemon Grab Espresso. Aptly named, think iced espresso with hints of nutty chocolate, spruced up with a dash of lemon and acacia honey. Not your average caffeine jolt but surely a joyful one.
11. Huey & Wah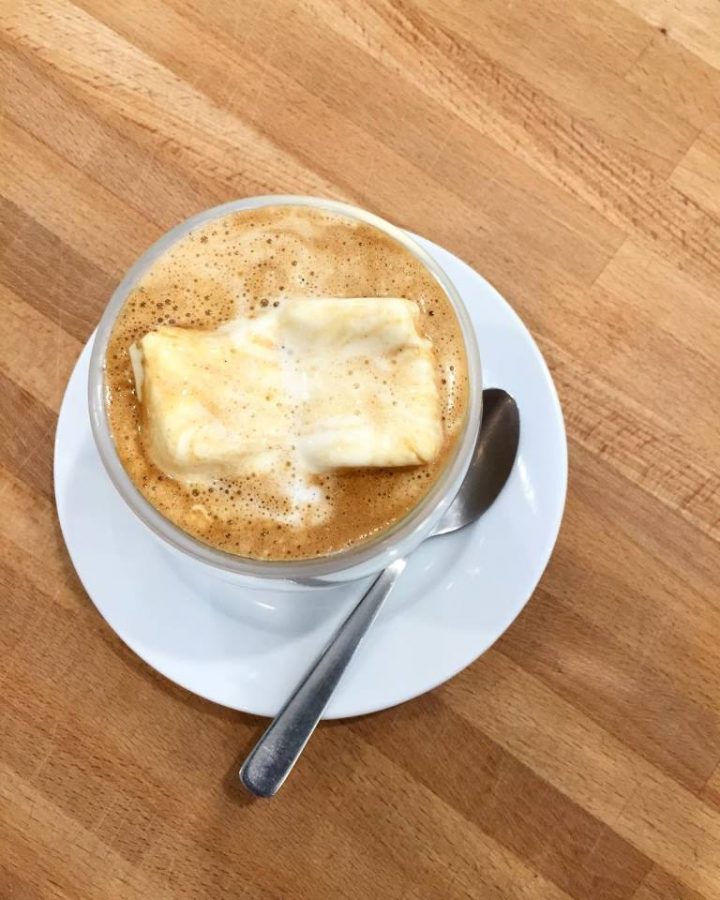 For most people, the word 'marshmallow' conjures up an image of dropping the puffy pillows of sweetness into hot chocolate. At Huey & Wah, your imagination is further stretched with a variety of marshmallows which you can mix and match with coffee too. High on the popular list is Kopi O with Stout marshmallows but don't discount other flavours such as salted caramel, cocoa, vanilla, rose, and more. Observe the gooey cubes gradually add up a creamy, rich body to the cup of joe. Drool-worthy!
12. Aunty Ang Star Coffee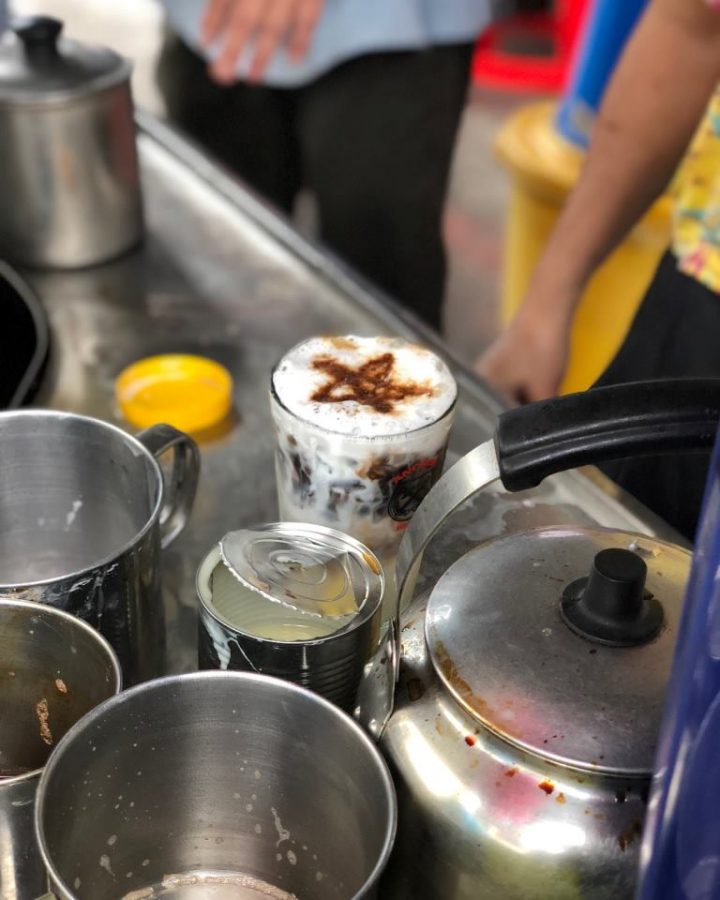 Unique coffee doesn't just have to be prepared with laboratory-like equipment and come with hefty price tags, which this humble stall proves with Aunty Ang's kopi peng (iced coffee) with latte art. The thick and rich coffee is made from a special traditional blend and the swift preparation will impress you. The milk is hand shaken in a little bottle to froth, and the trademark "star" art is made effortlessly, a testament to the proprietor's 30 years of experience. Thick, rich, and creamy coffee in a generous portion, it has everything you can ask for.