Turkish Cuisine Week Spotlights Türkiye's Culinary Culture
A defining element in Turkish culture with legendary flavours and creative presentations, the Republic of Türkiye presents the Turkish Cusine Week from 21 May to 27 May 2022. In Malaysia, the Turkish Cuisine Week is held at Lemon Garden, Shangri-La Hotel, Kuala Lumpur.
Under the auspices of the First Lady of The Republic of Türkiye, Emine Erdoğan, and with the directive of The Minister of Culture and Tourism, Mehmet Nuri Ersoy, the appreciation for Türkiye's deep-rooted culinary tradition, established on the foundations of various cultural civilisations for more than thousands of years will be celebrated.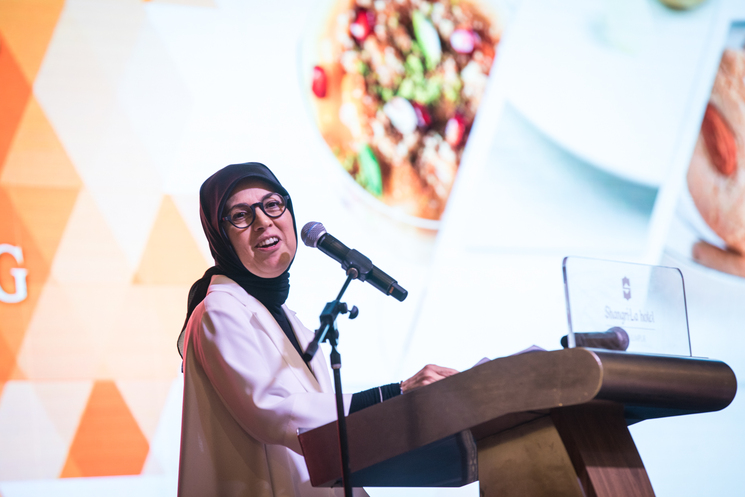 With rich, flavourful, multi-layered, and diverse dishes spread beyond the borders of Istanbul and Anatolia to the Balkans, Eastern Europe, North Africa, and the Middle East, Türkiye's cuisine has captured the hearts of Malaysians – leading to an increasing demand for authentic Turkish cuisine locally.
A Gala Dinner organised by the Turkish Embassy Tourism & Information Office in Kuala Lumpur, hosted by H.E Ambassador Dr Merve Safa Kavakçı, Turkish Ambassador to Malaysia. The dinner was also attended by Dato' Sri Hajah Nancy Shukri, Minister of Tourism, Arts and Culture Malaysia, government officials, local chefs, invited guests, media and influencers.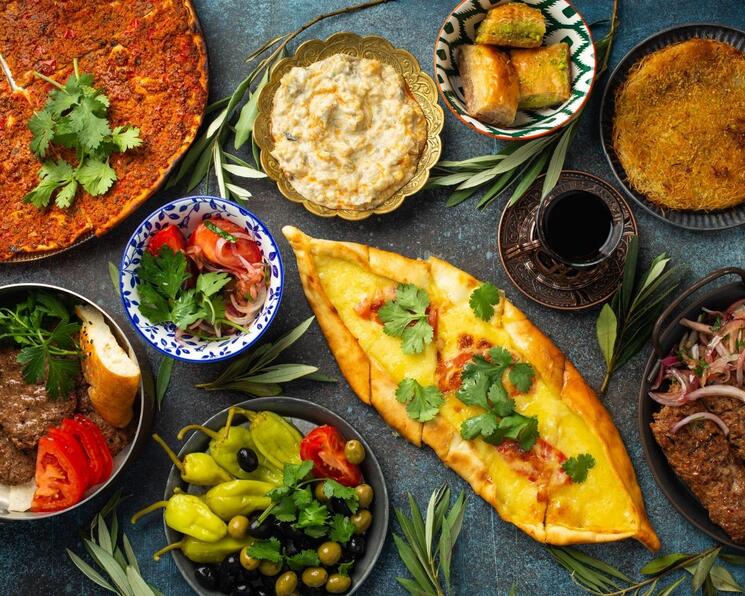 Türkiye has increasingly become one of the favourite destinations for Malaysians to travel to and experience cuisine, architecture, traditional and Islamic culture and lifestyle. Besides incredible flavours, another aspect of Turkish cuisine is zero waste – which has gained importance in today's world. A feature of Turkish cuisine for centuries, the basing on a principle that nothing should be wasted is a perspective that has been preserved for centuries with effort, patience, and wisdom is a part of this culinary culture that owns unique dishes that take one or two days to prepare.
Those who still have not taken their chance to partake in Turkish Cuisine can grab the opportunity at Lemon Garden, Shangri-La Hotel since the 21 May up to 27 May with prices at:
RM168 nett (Tuesday – Thursday), RM188 nett (Friday – Sunday & Public Holiday) for lunch
RM 188 nett (Tuesday – Thursday) for dinner
RM 248 nett (Friday – Sunday) for premium dinner, where guests can also sample an array of seafood and local Malaysian cuisine as well.
The buffet serves 35 types of dishes consisting of appetizers, main courses, and desserts including Saksuka (eggplants with tomato salsa), Kadinbudu kofte (fried minced lamb & rice), Yaprak Sarma (Stuffed Vine Leaves with Rice), Turkish Coffee and Fıstıklı Baklava (Baklava with Pistachio). Ample options for vegetarian and vegan diets are also available.
Turkish cuisine, nurtured and shaped by the deep-rooted Anatolian history, stands out with its healthy characteristics, creative aspect, and sustainable structures. Recently, İstanbul, one of the world's leading centres for gastronomic tourism located in Türkiye was recognised in a special selection by the MICHELIN Guide as the most reputable restaurant rating compendium worldwide.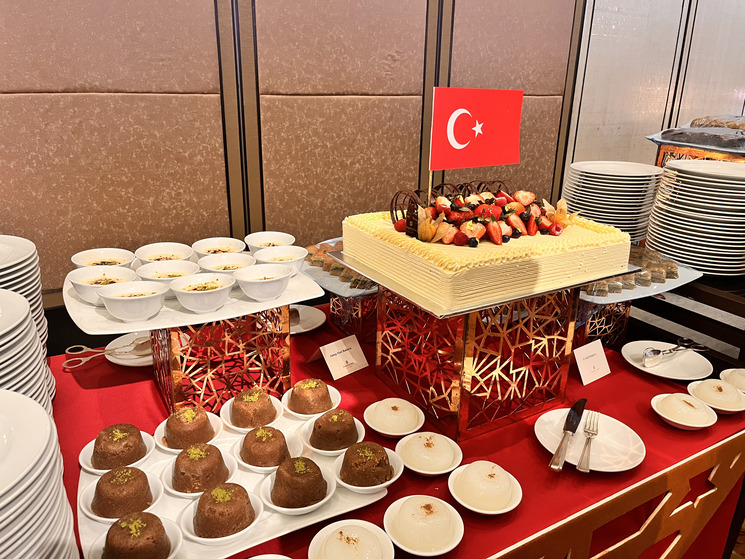 In conjunction with Turkish Cuisine Week, a gastronomy book titled Turkish Cuisine With Timeless Recipes has been published under the leadership of First Lady Emine Erdoğan and the auspices of the Presidency, in cooperation with the Türkiye Tourism Promotion and Development Agency (TGA) with the support of the Ministry of Culture and Tourism. The gastronomy book not only features an impressive collection of recipes but also discusses healthy storage and cooking techniques used in Turkish gastronomy.
Published in Turkish and English, the book presents 218 recipes for healthy and alternative diets, including recipes for waste-free, fermented, regional, local and gluten-free dishes and is intended to record centuries-old traditional recipes in their original form that allows them to be accessible to future generations.
For more information on Turkish Cuisine Week, the public can visit turkishcuisineweek.com and reservations can be made at [email protected] or +6019-390 2257.
**Images provided by Impact Communications.
Location and Details
Address: Lemon Garden @ Shangri-La KL, Lobby Level, 11, Jln Sultan Ismail, 50250 Kuala Lumpur
Opening Hours: 6am – 10pm
Time of offer: Lunch and dinner from 21 – 27 May 2022
Tel: +6019-390 2257