Torii Sushi Bar at Damansara Heights: 2017 Menu
This review is brought to you in part by Torii.
Damansara Heights' latest hidden secret is a sushi bar that's newly launched on the upper floor of Torii, one of our favourite modern Japanese restaurants in KL, where chef Nizam and his team serve up a nigiri selection that promises pop-into-the-mouth pleasure, as well as rolled sushi that shimmers with scintillating flavours.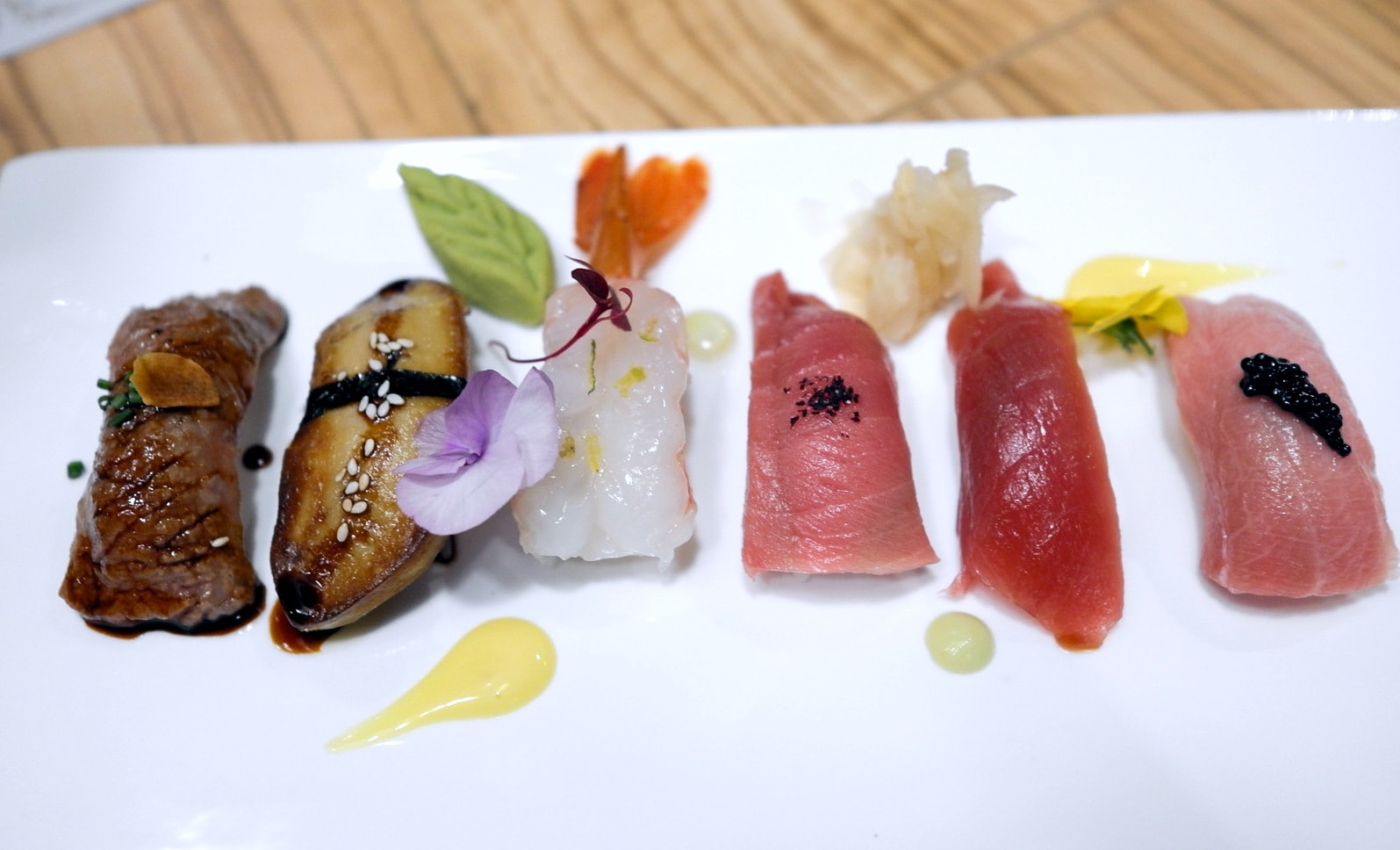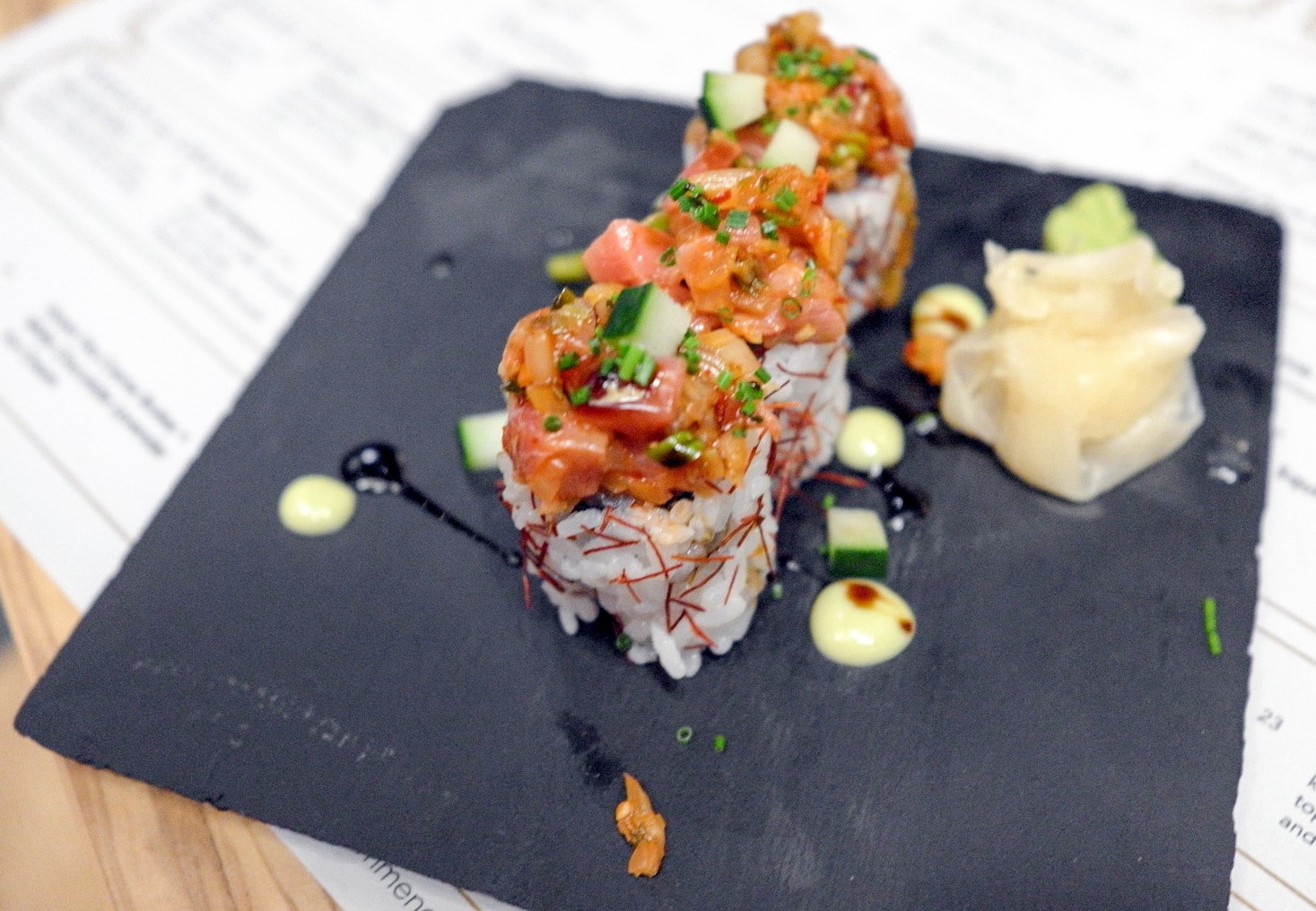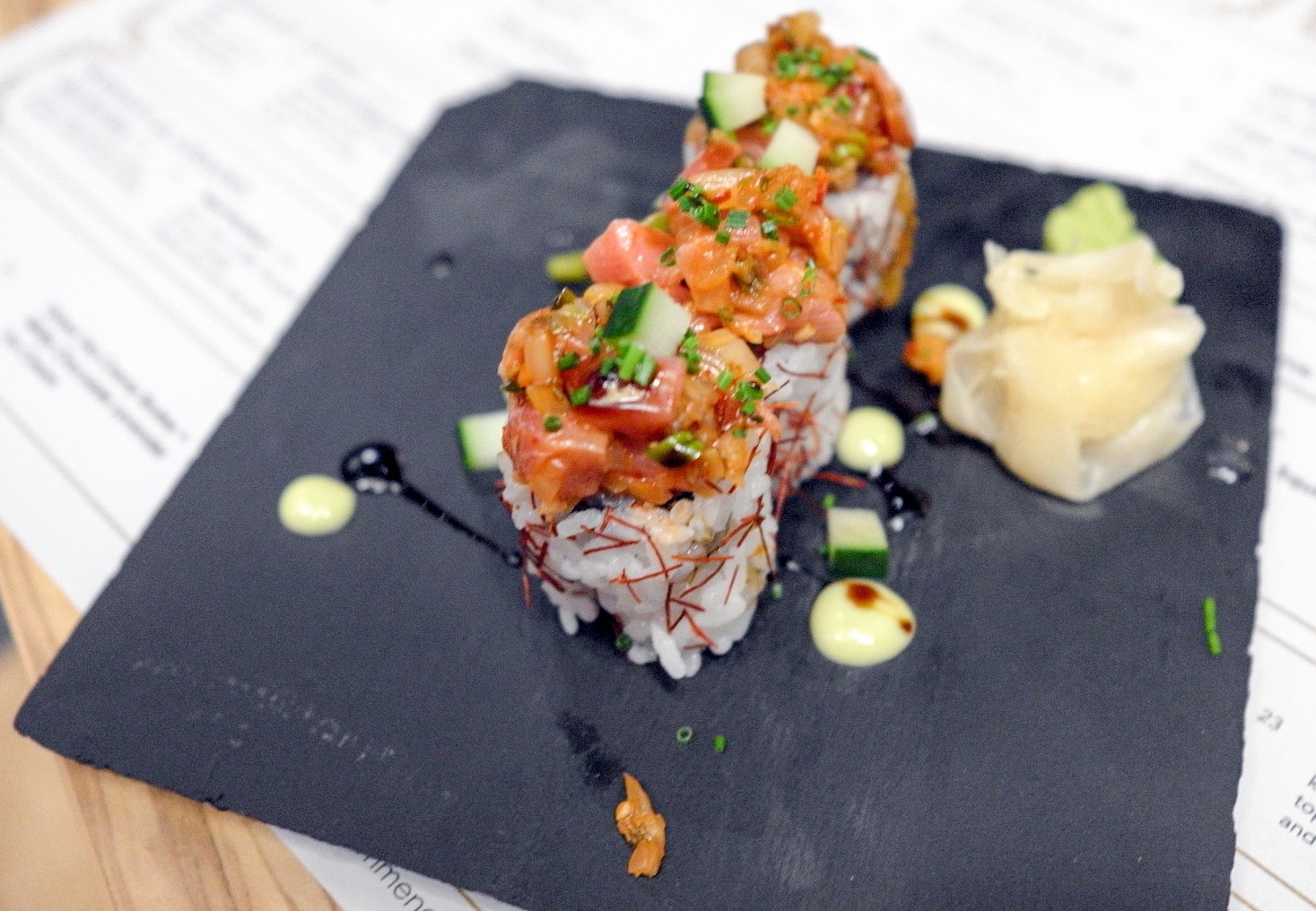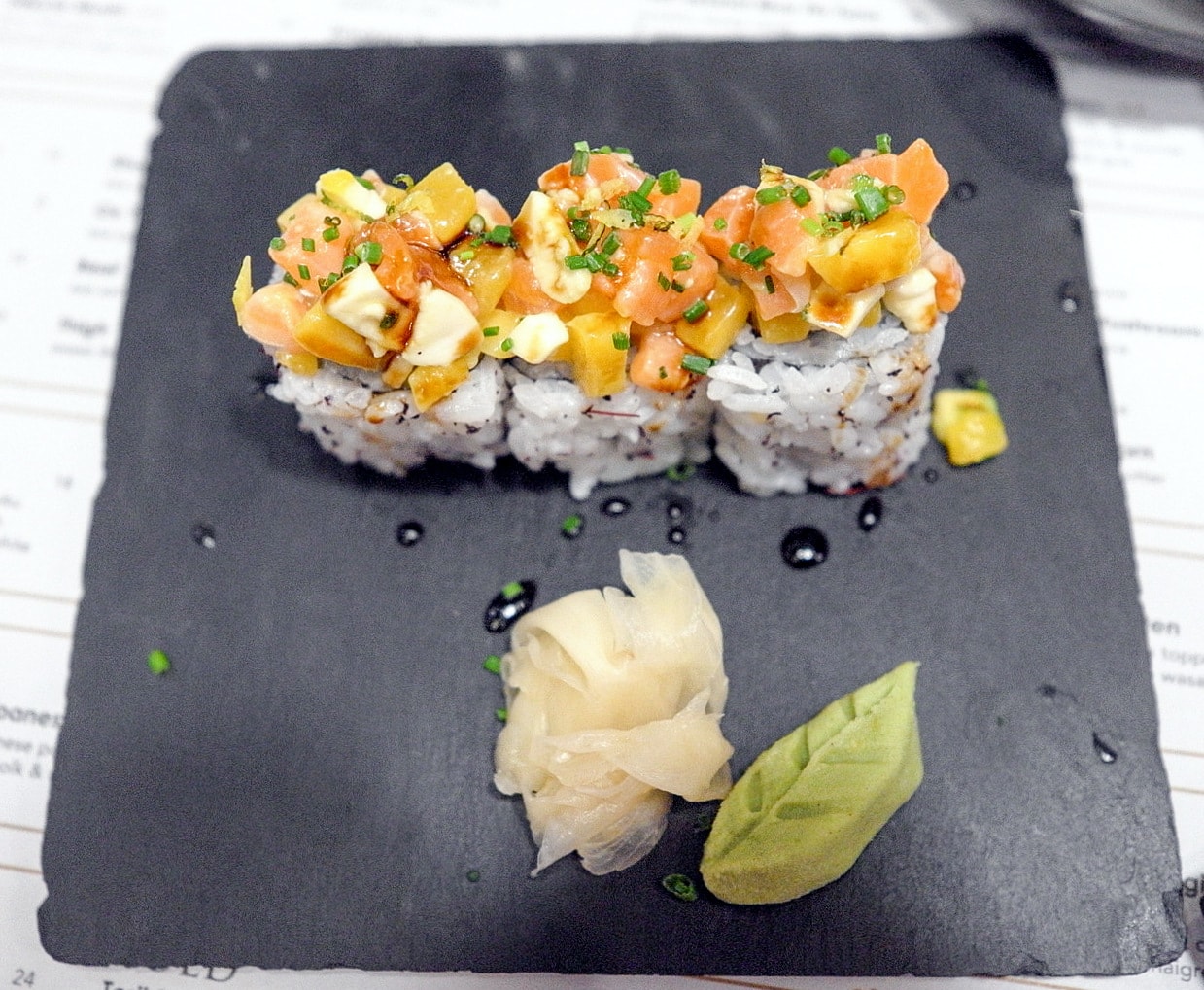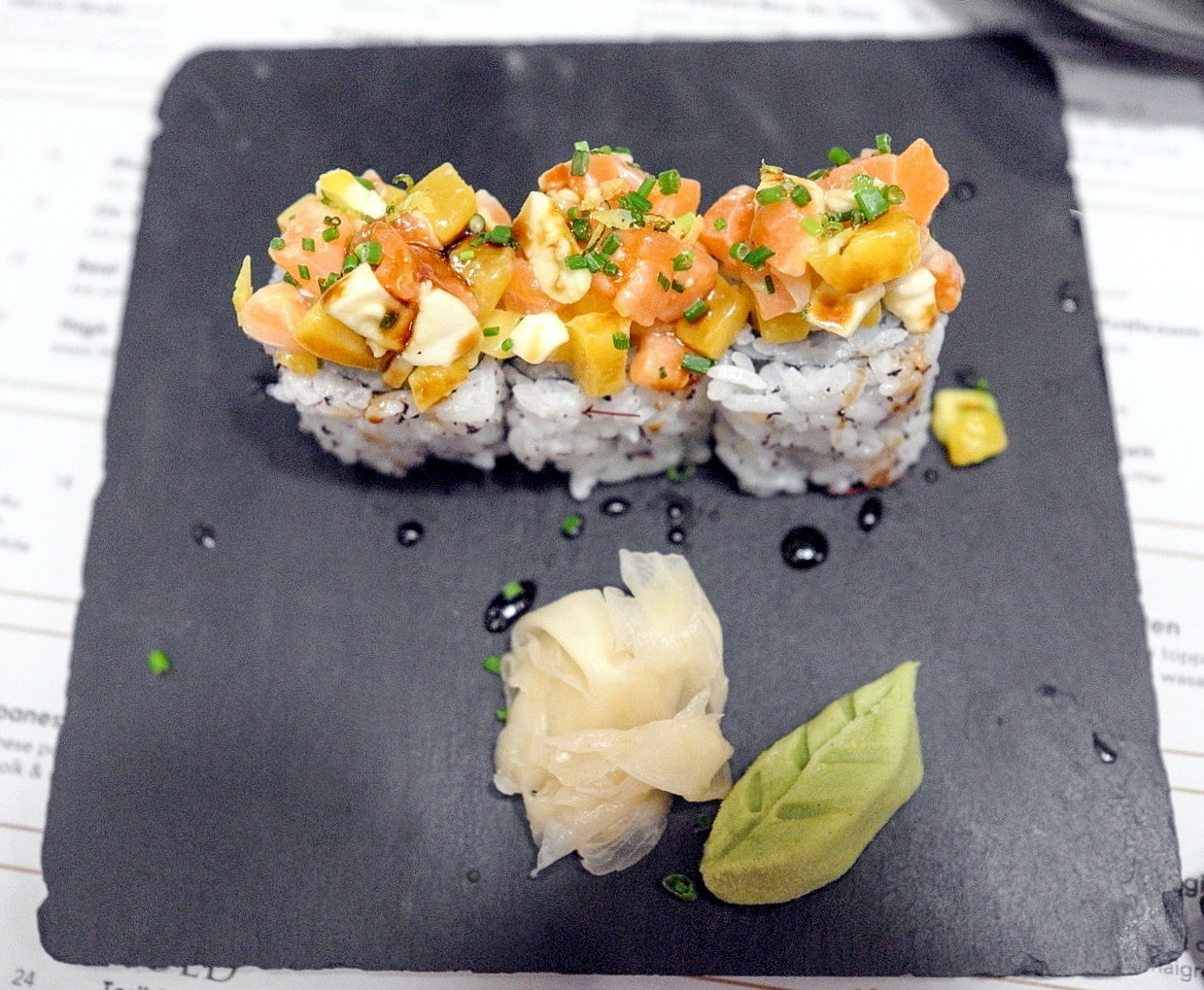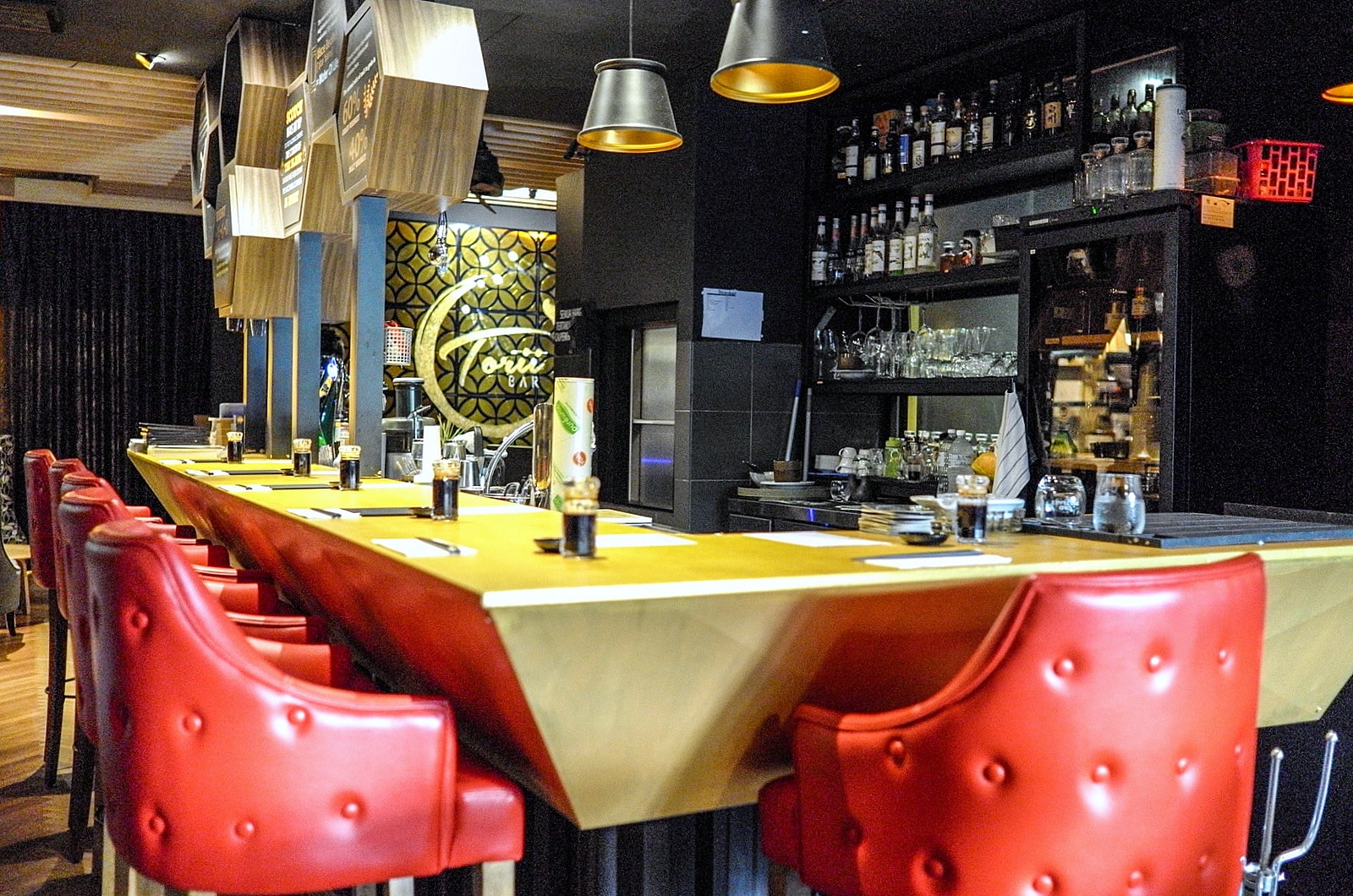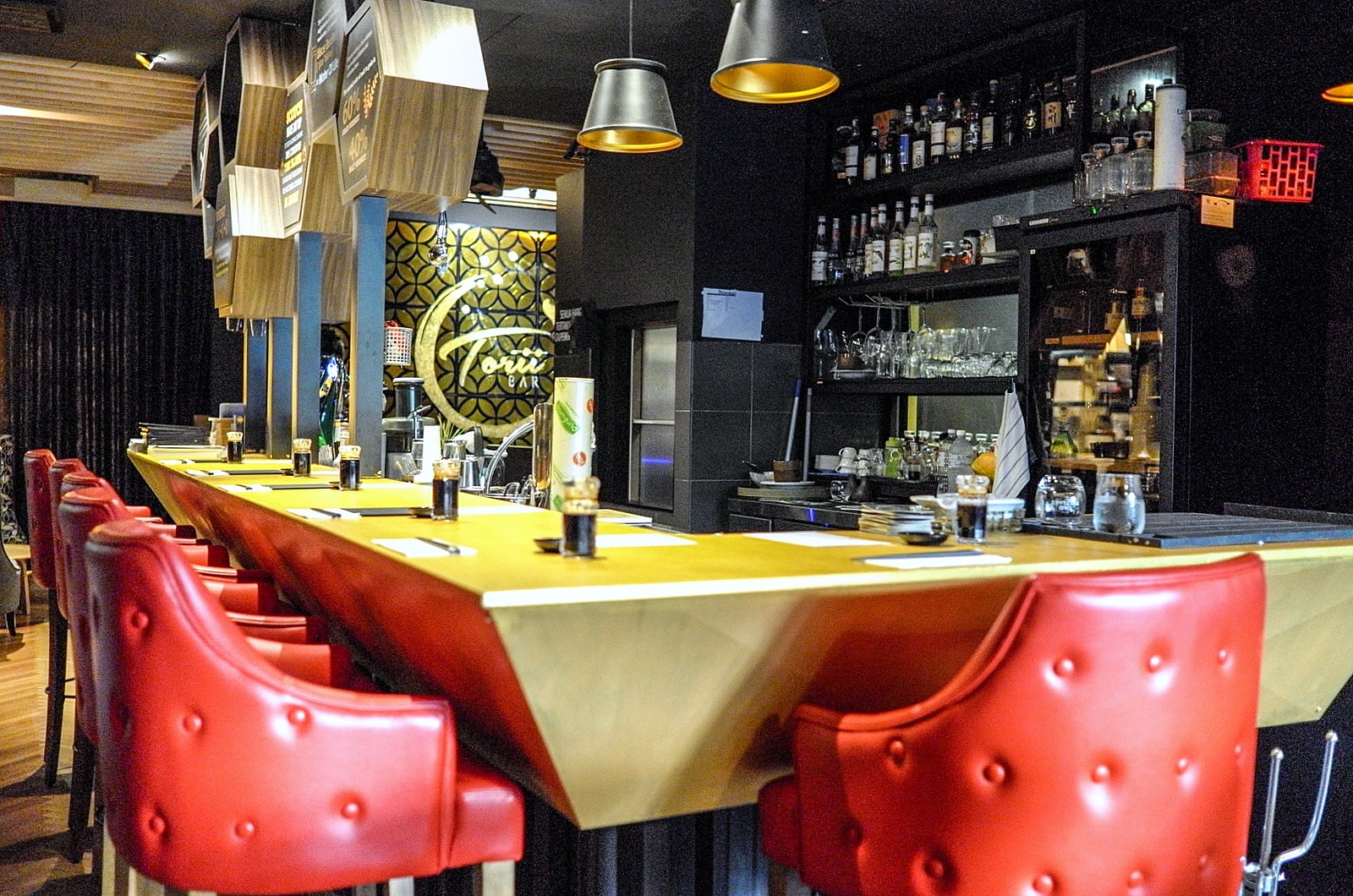 Fundamental favourites
You'll find the fundamental favourites, with cuts of tuna represented by the familiar triumvirate of akami (RM18), chutoro (RM23) and otoro (RM32); as always, fresh shipments land Tuesdays and Fridays. Botan ebi (RM30) leads a bevy of seafood-based choices that also include kampachi, scallop, uni and ikura, but it's well worth checking out the meat-topped offerings too – succulent Kobe beef (RM53) and flavour-rich foie gras (RM29), perfectly prepared and precisely proportioned with firm rice.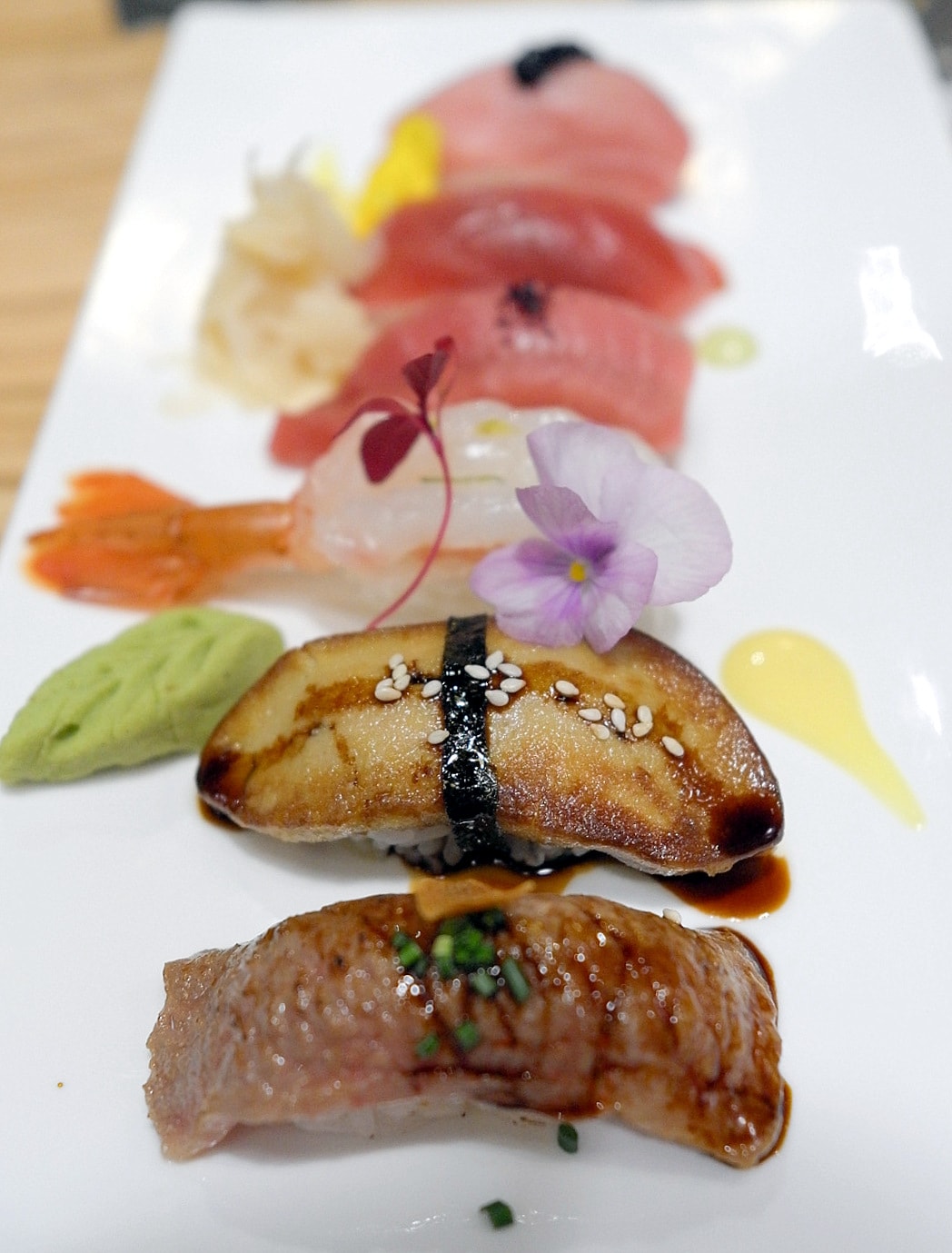 Rolled sushi
The restaurant's fun sense of flair sparkles in its rolled sushi, served in three-piece portions: The signature Torii sushi is a gem, nuanced with dimensions of flavour – the umami of diced toro, the fattiness of foie, the sweet brininess of shrimp, the fruitiness of mango, the crispness of green apples, the creamy sharpness of wasabi mayo and the sting of chillies, coming together for a satisfying experience (RM20). For fans of tuna and salmon, the charred tuna sushi is notable for its textured cushion of guacamole-like avocado pulp (RM18), while the the kimchi tuna is a memorable should-try, layered with kimchi, ohba leaves and scallions for plenty of bracing dynamics (RM16), and the salmon ebiten is a mellow medley of ceviche-style fish with shrimp tempura, flavoured with a balance of wasabi and teriyaki (RM19).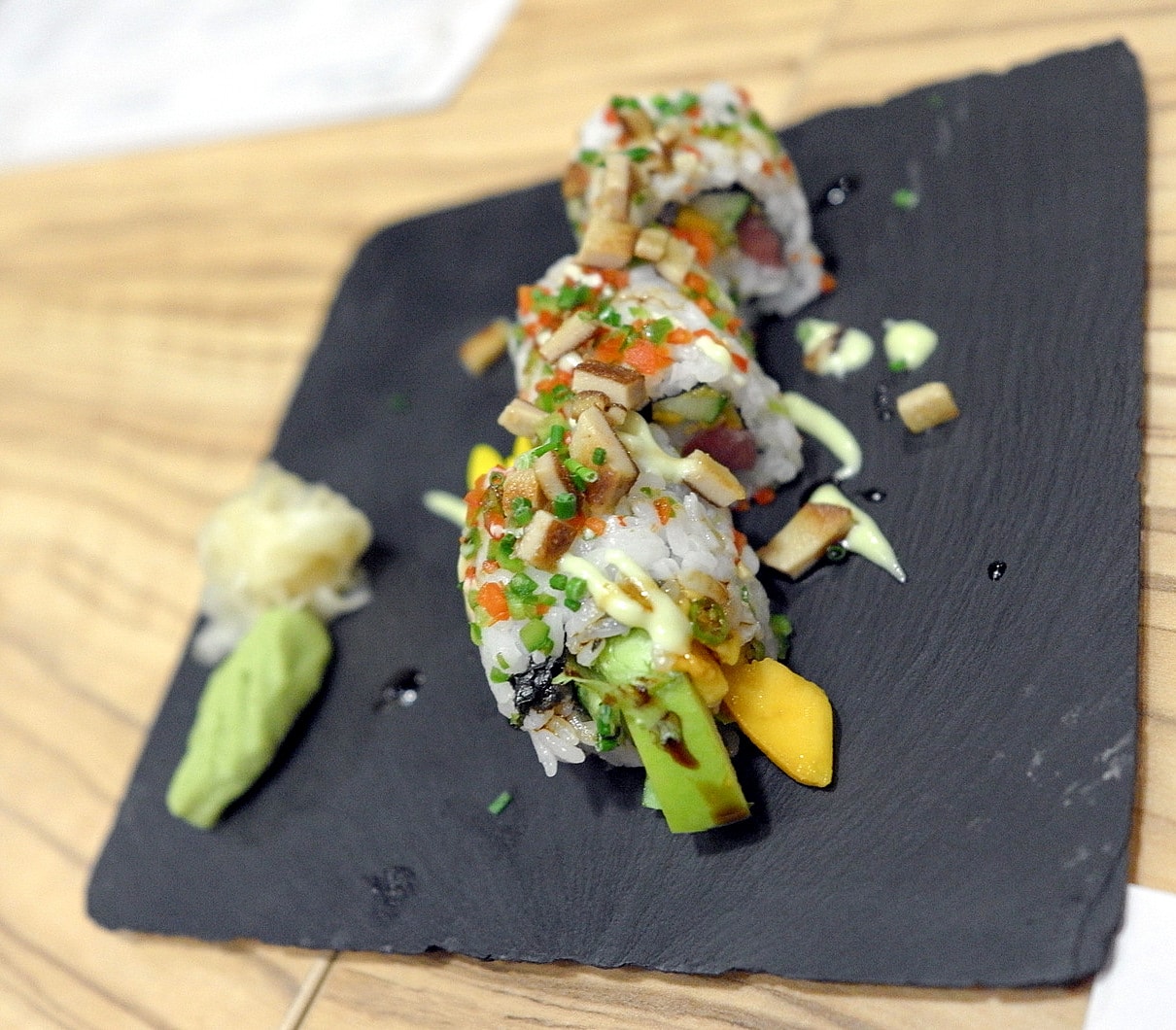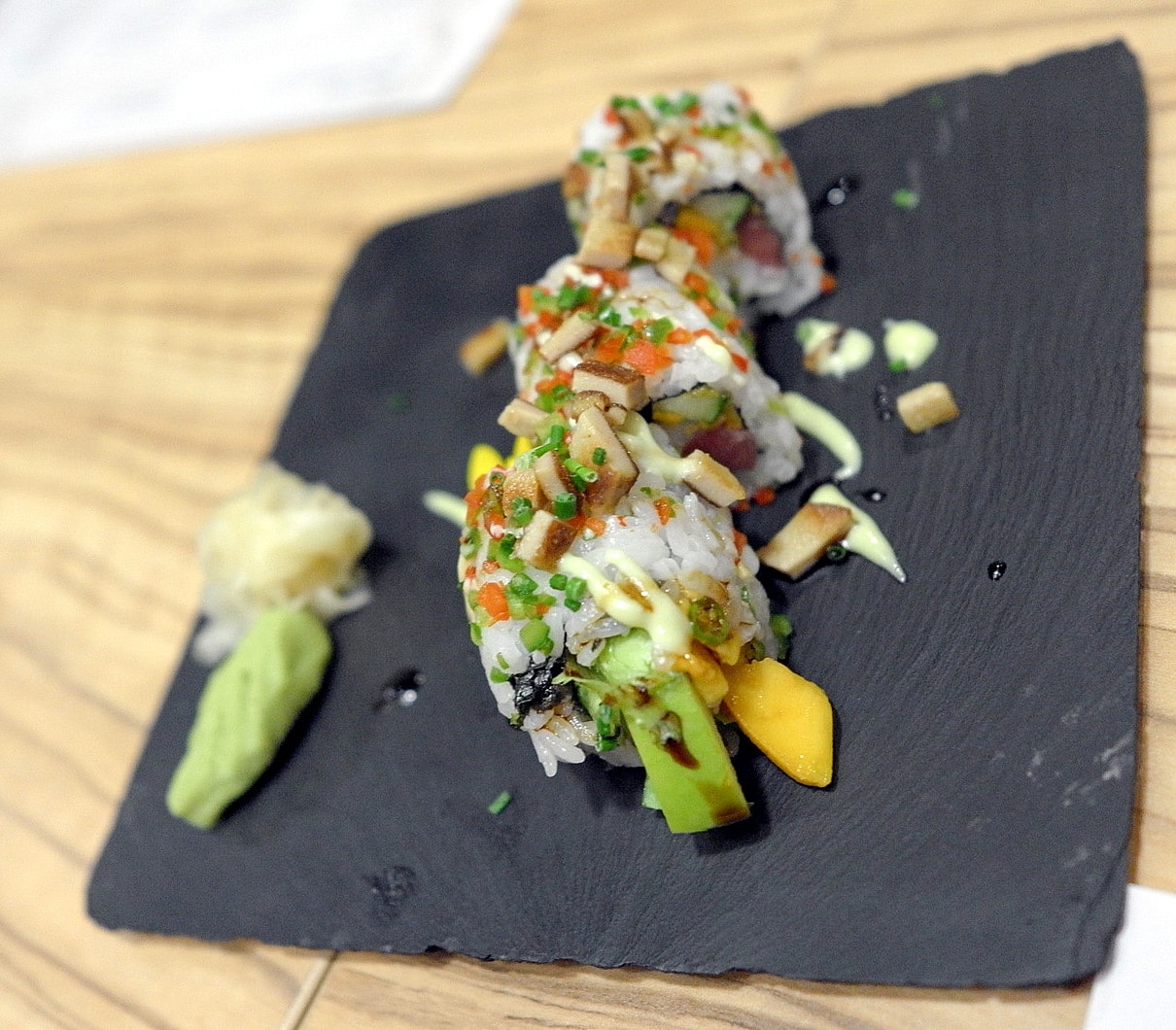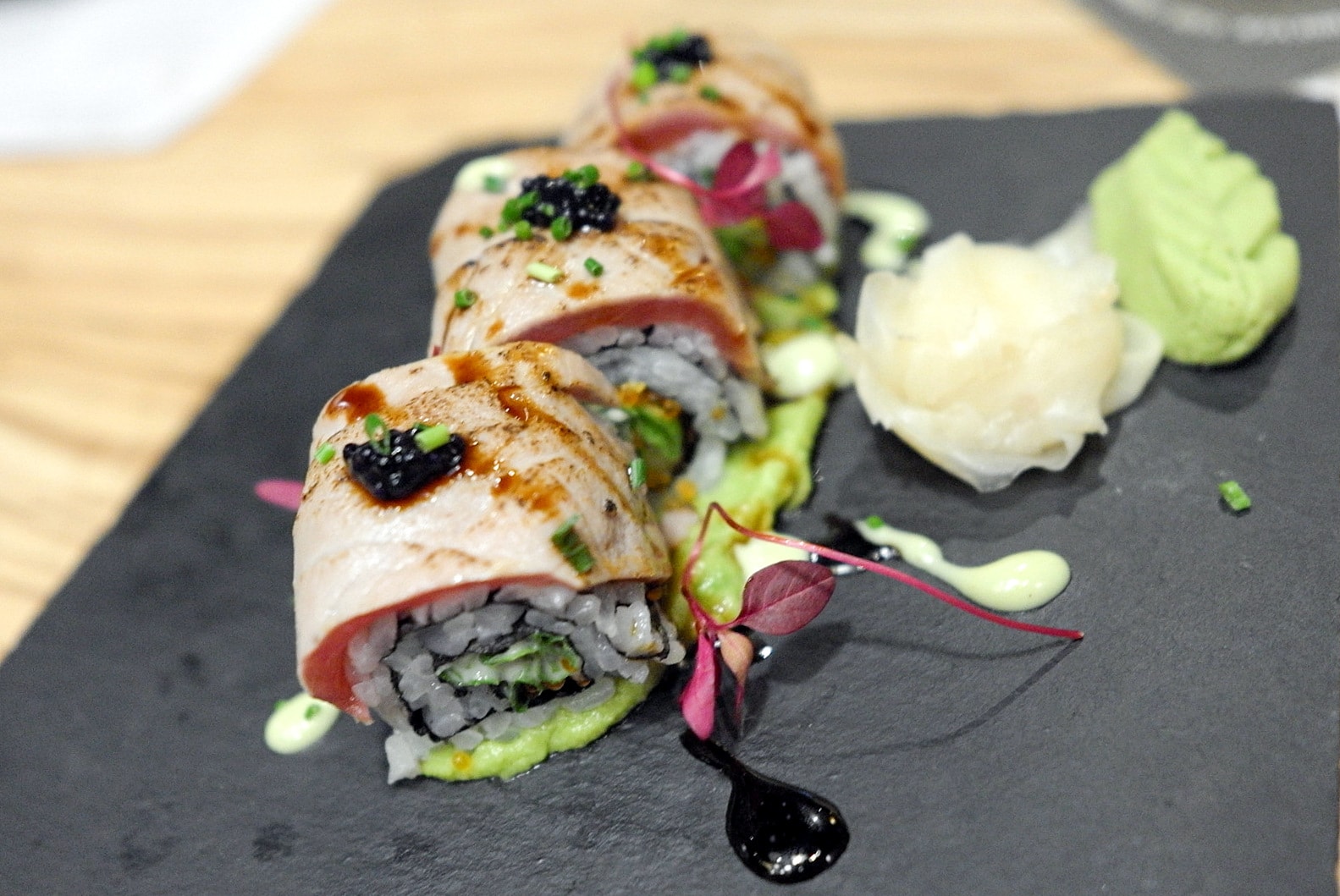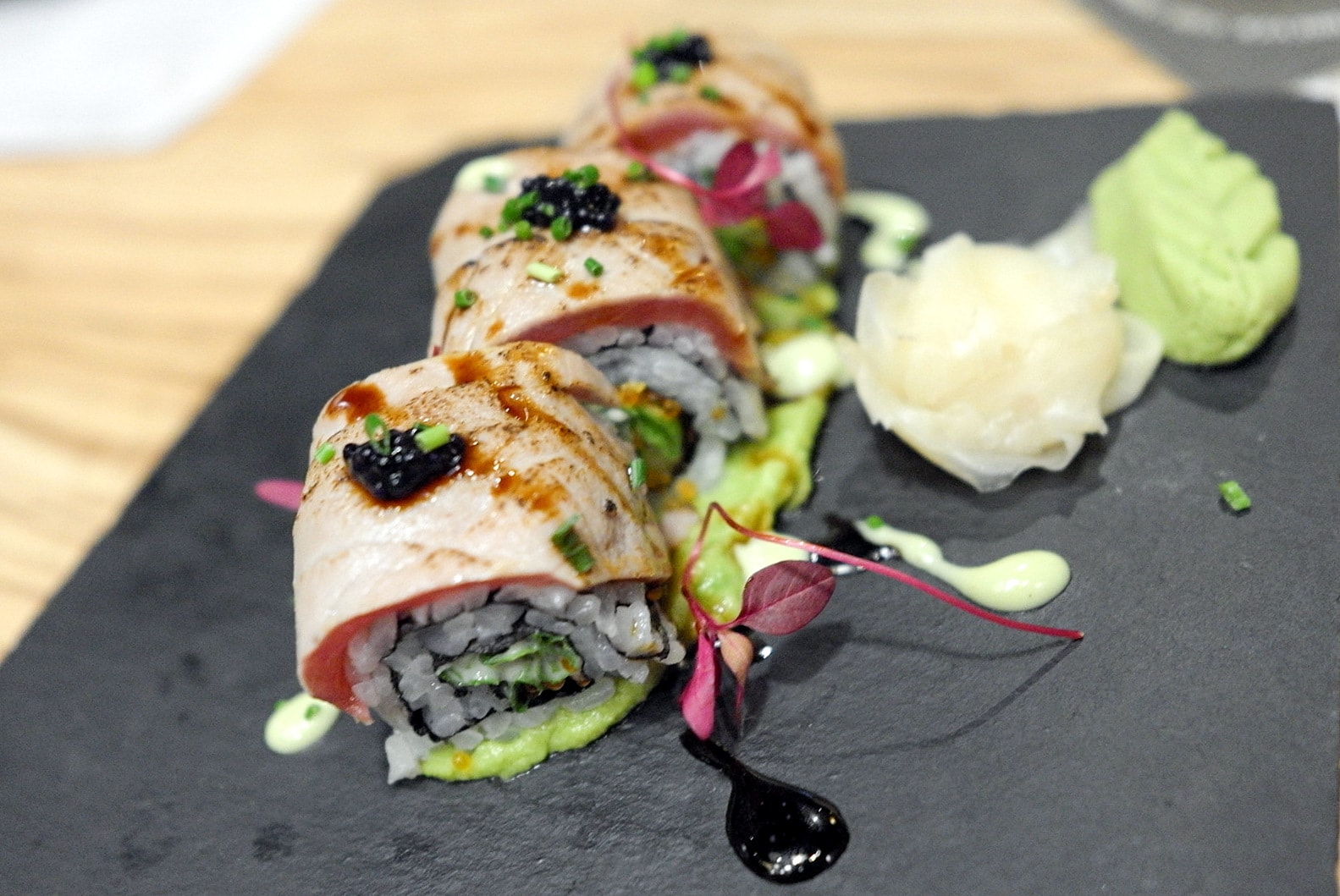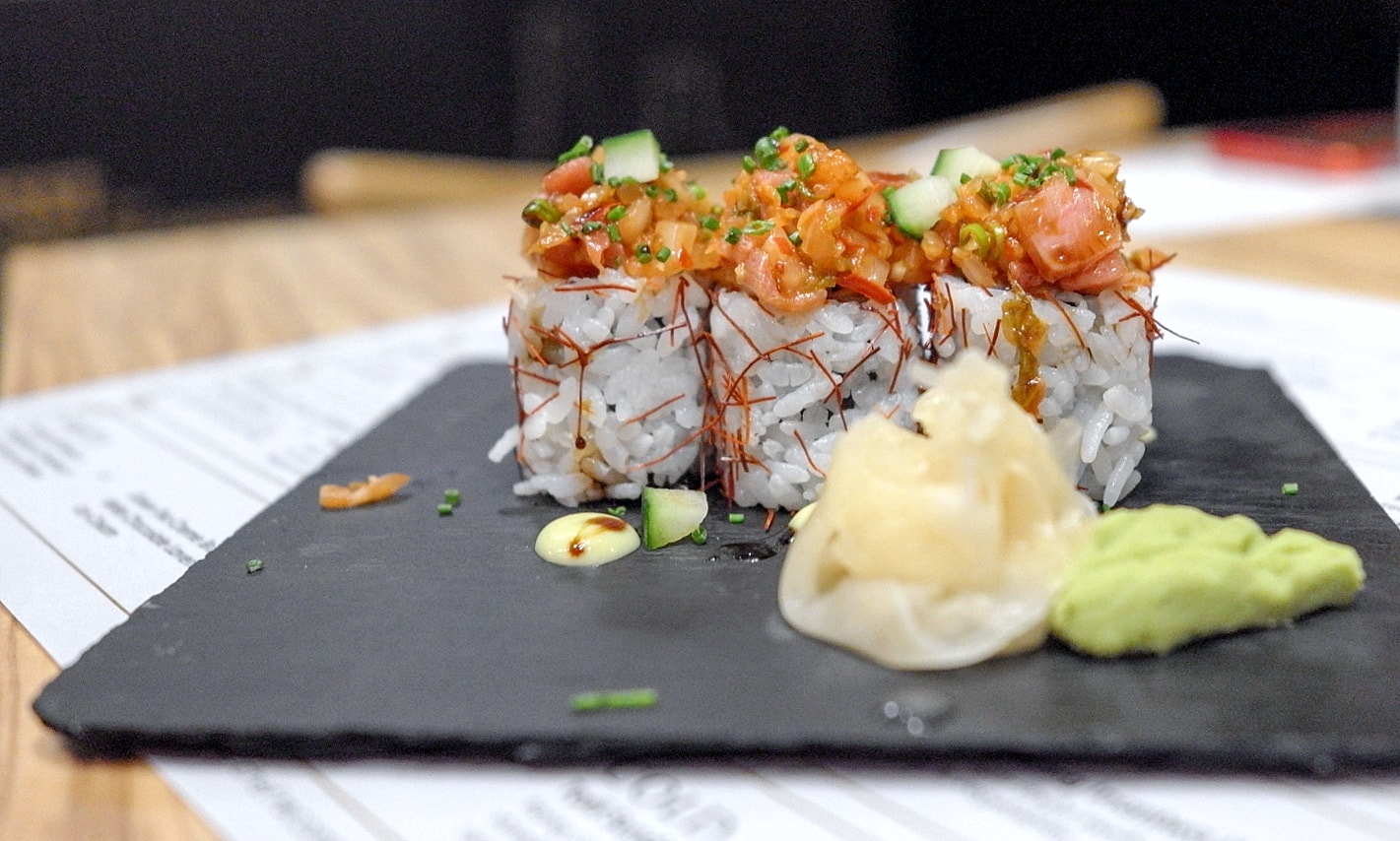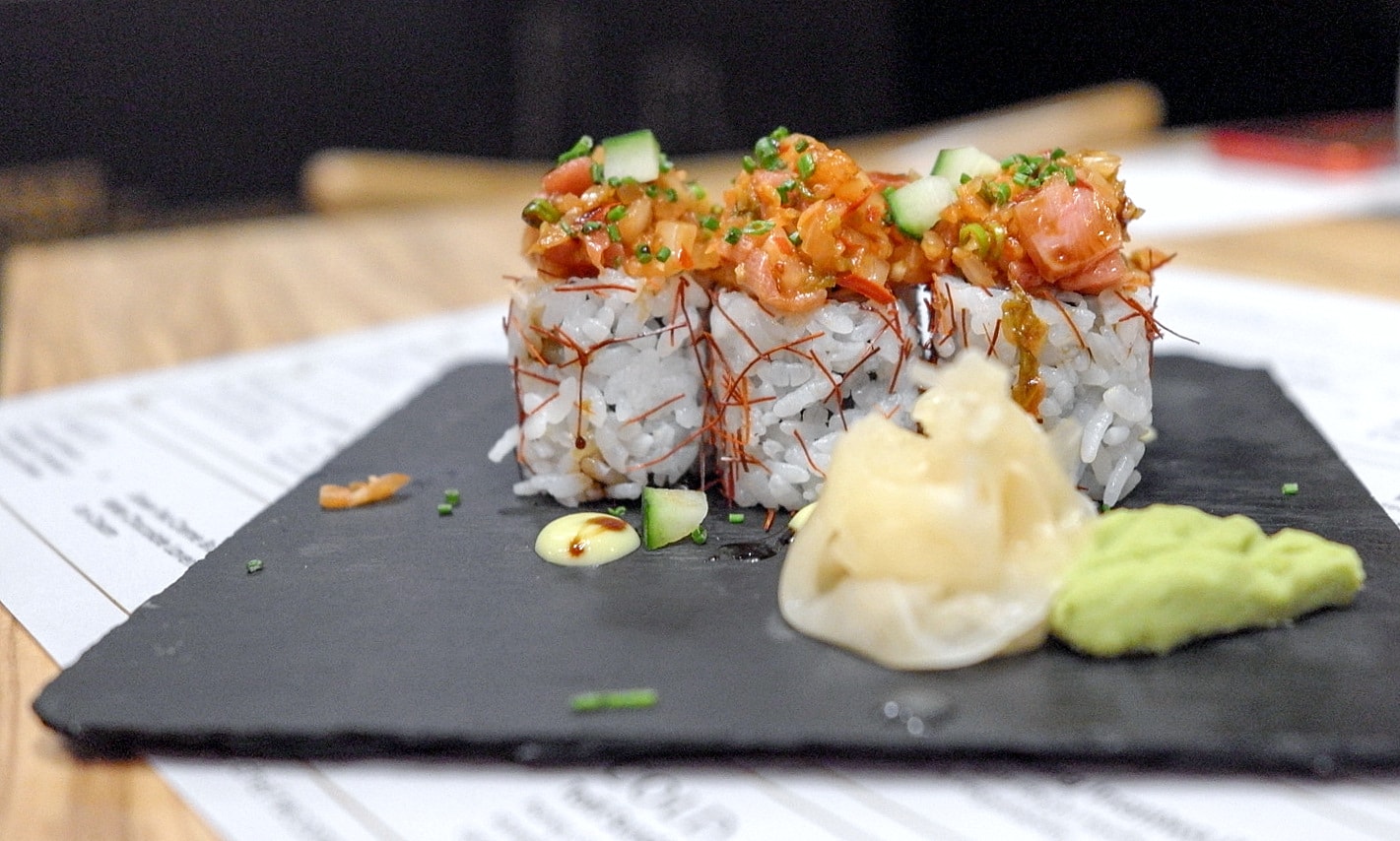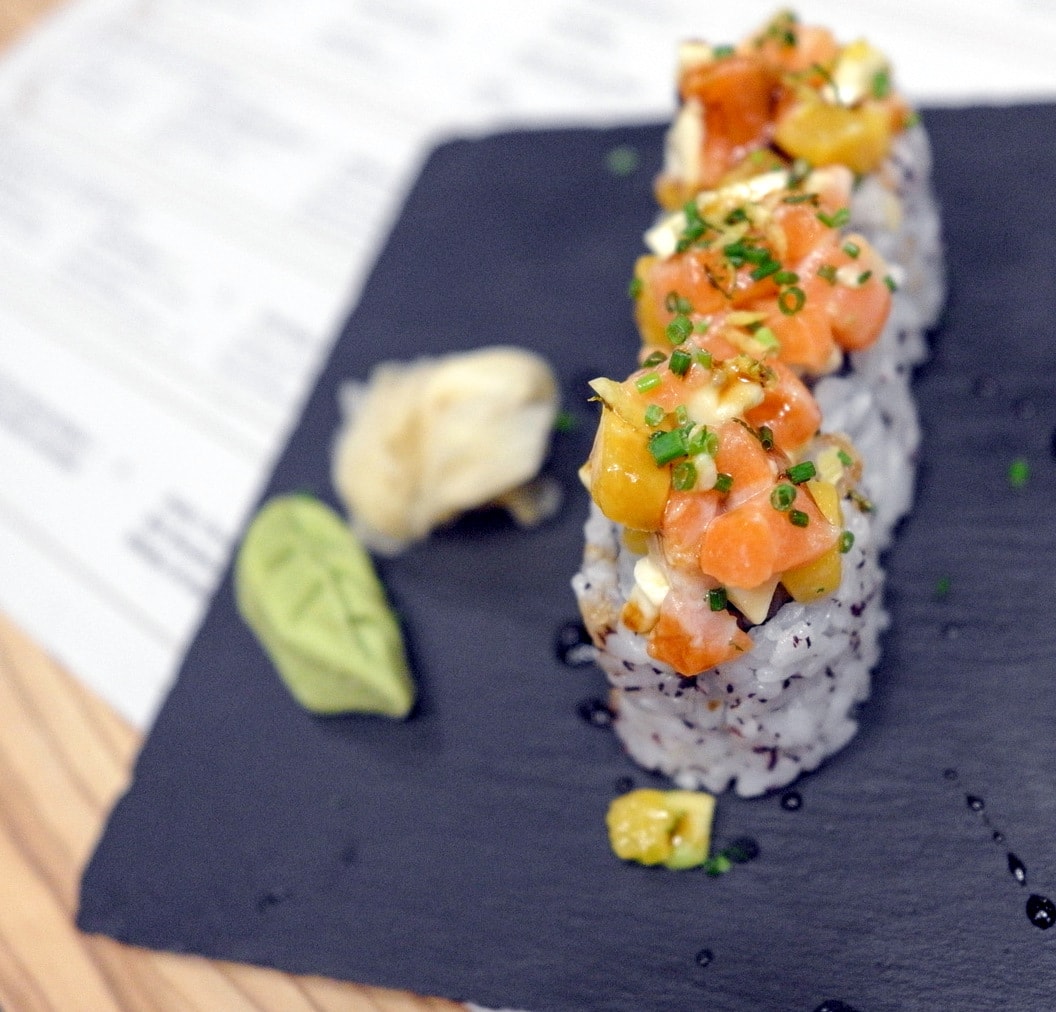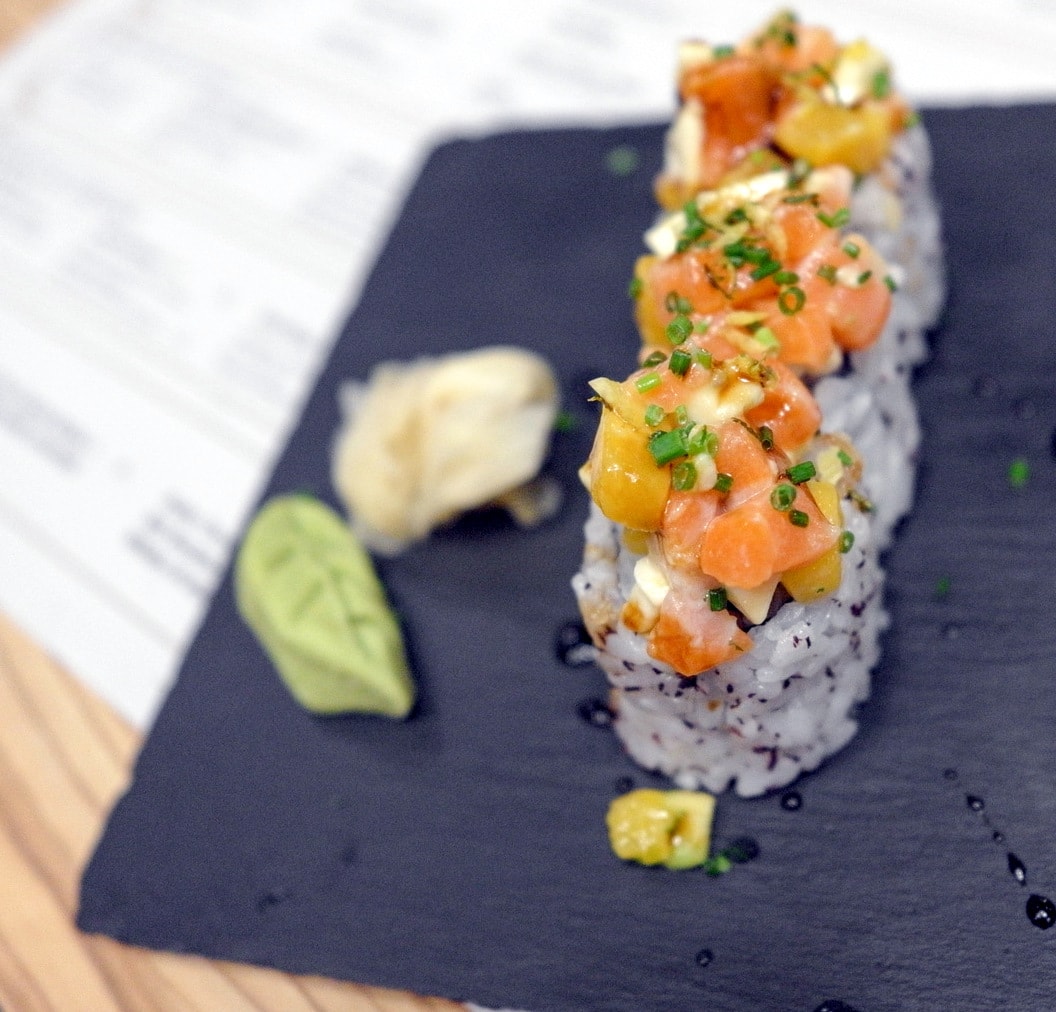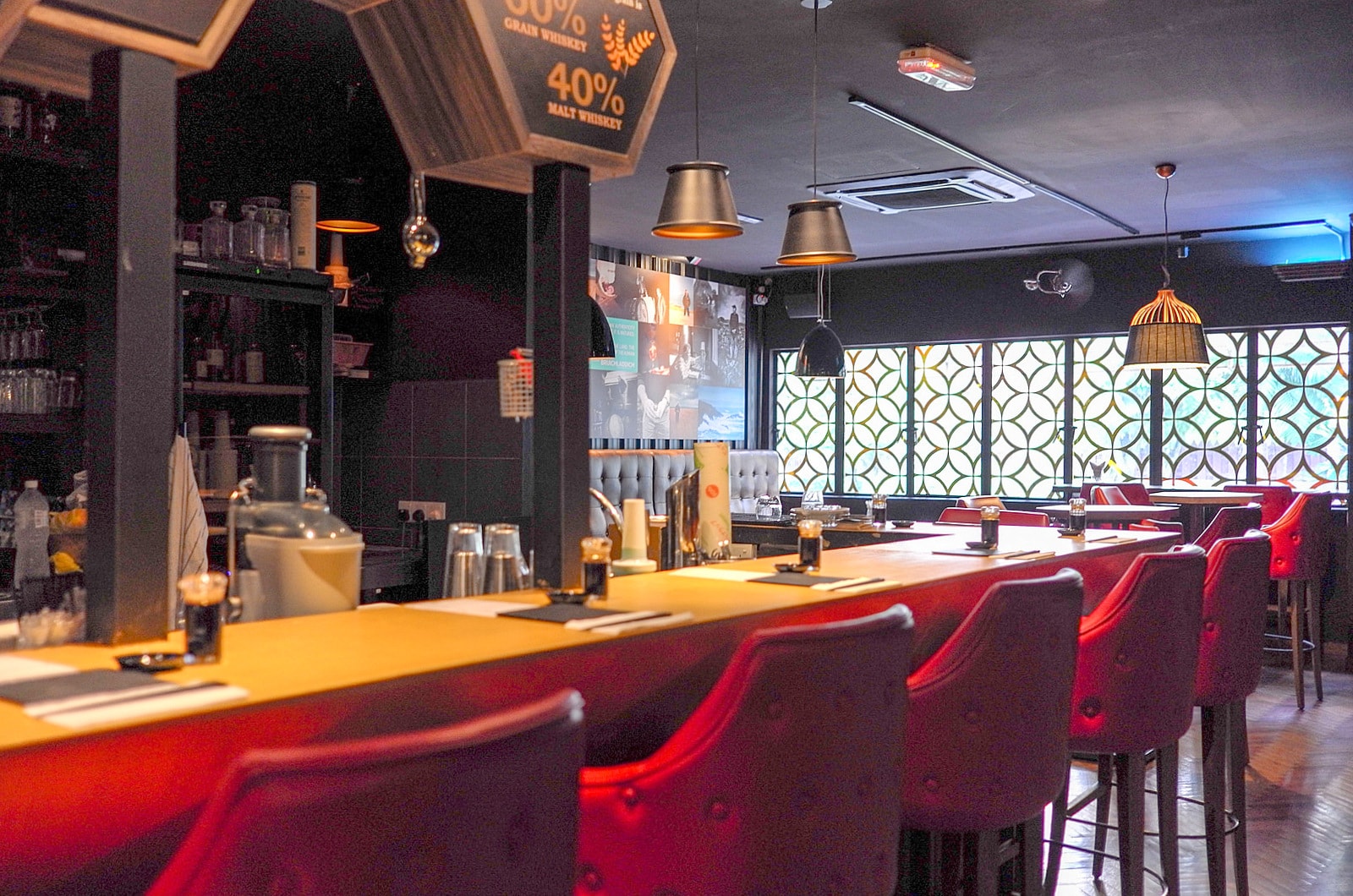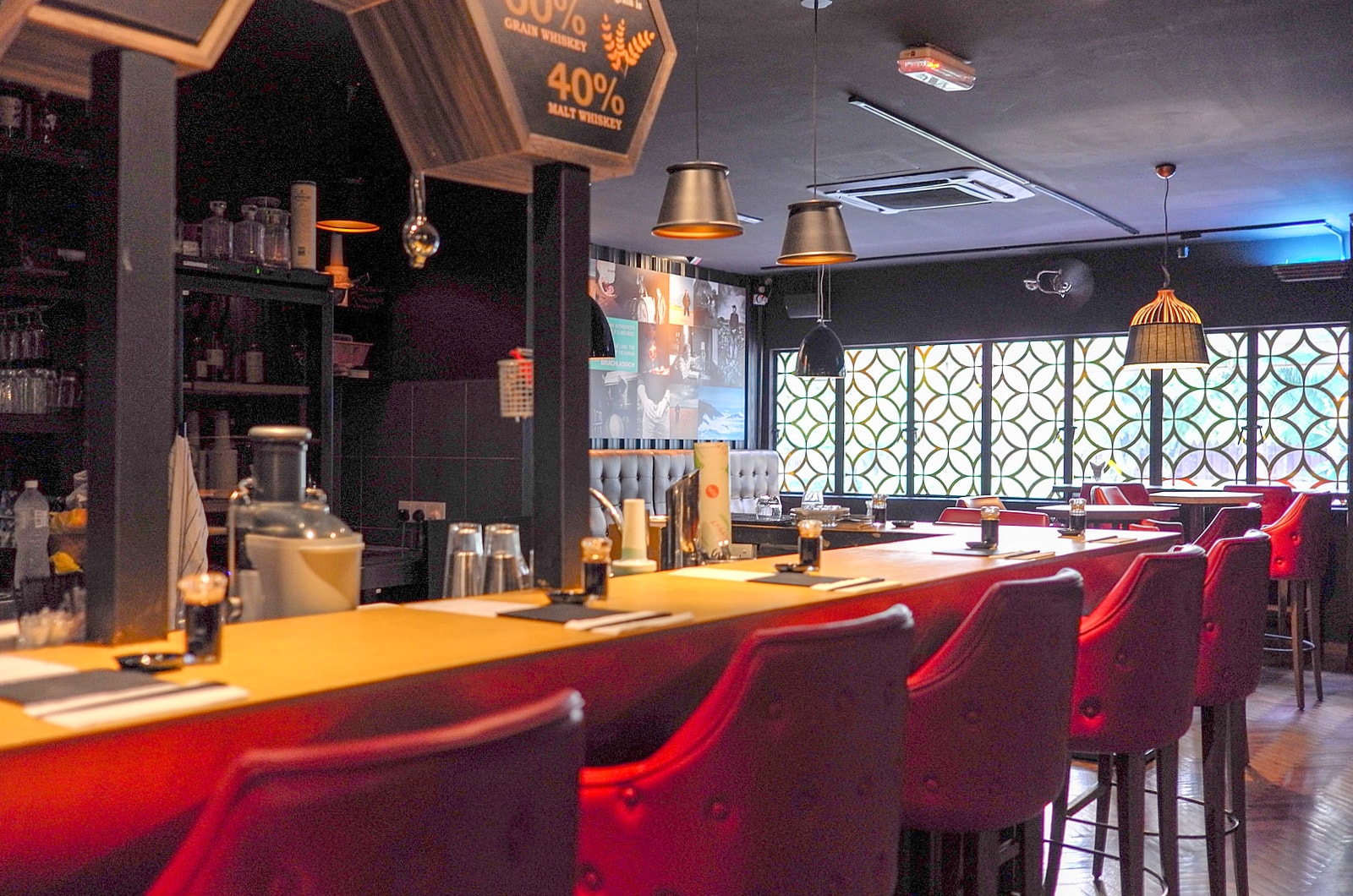 Appertisers
Customers can also order from Torii's main menu, also jazzed up this month with some new temptations. Start with the Japanese scallop consomme, a beauty of a clear soup, brimming with thick and tender slices of scallops, mildly earthy with mixed mushrooms, buoyed by the light uplift of yuzu (RM25). Other appetisers include a salmon dish that has a lot going on atop one platter, spiked with buffalo cheese, mango and chives, rounded out with crunchy salmon skin (RM28), and an addictively tasty hot serving of escargots with mushrooms in house-made parsley butter with crispy baguette slices (RM29).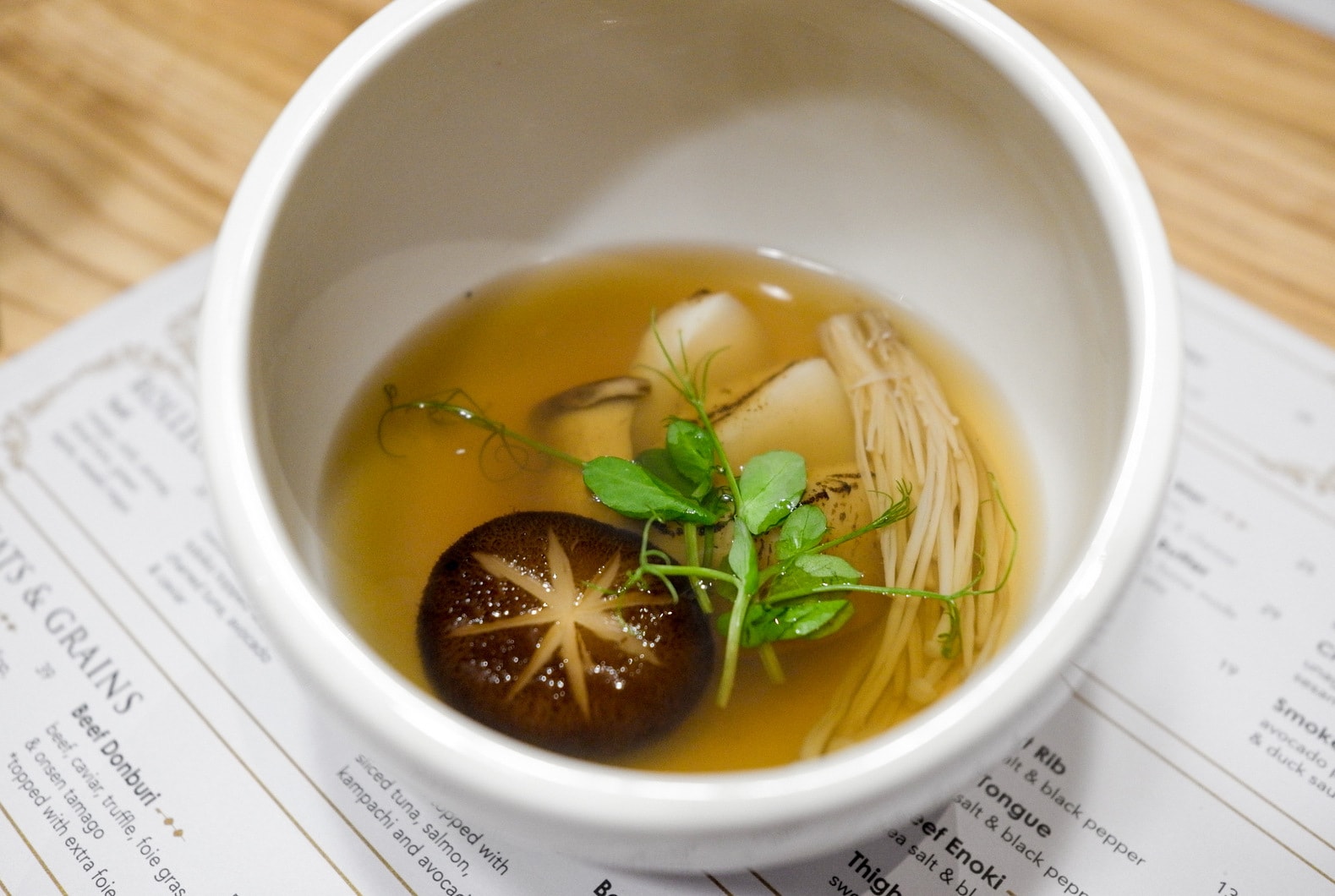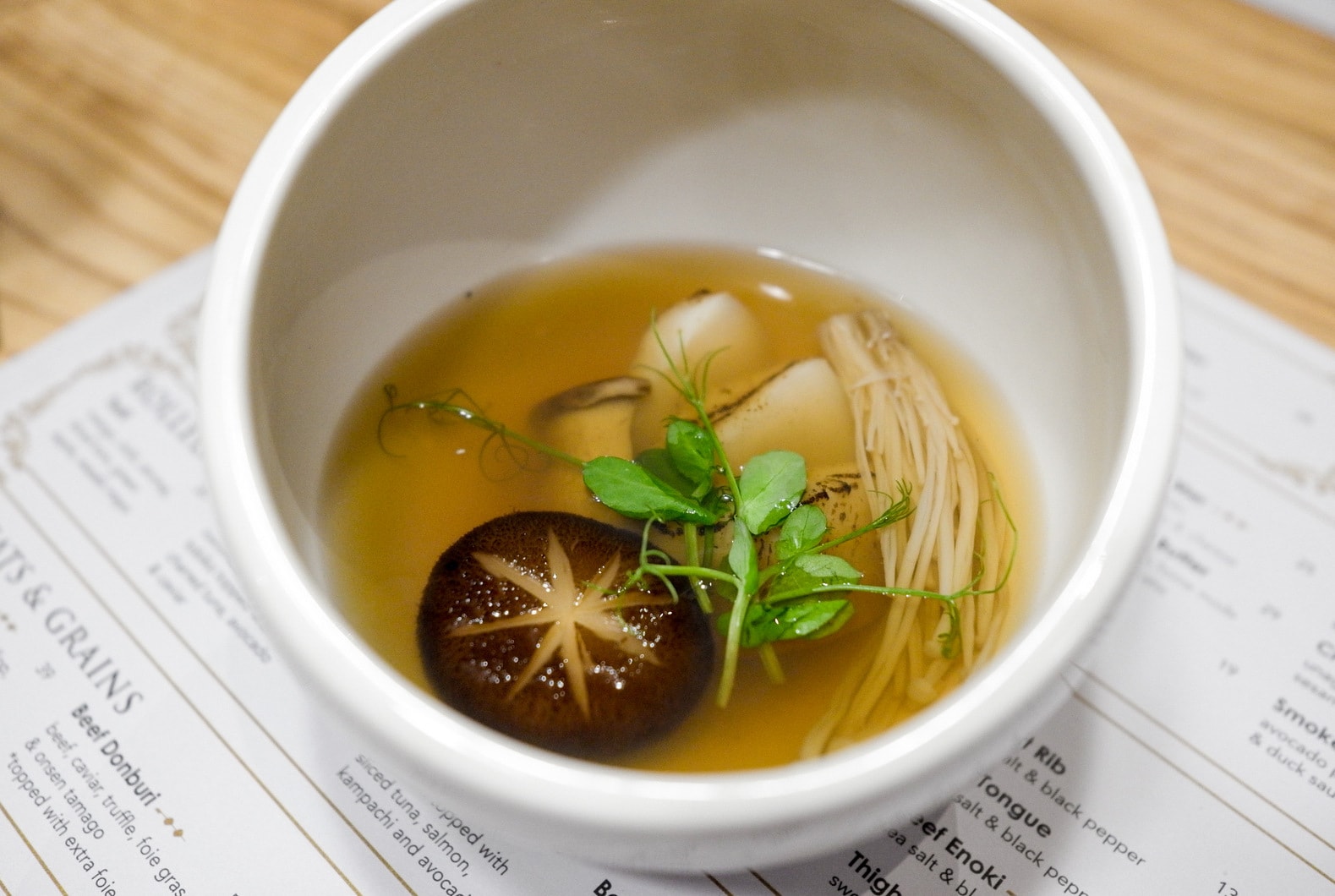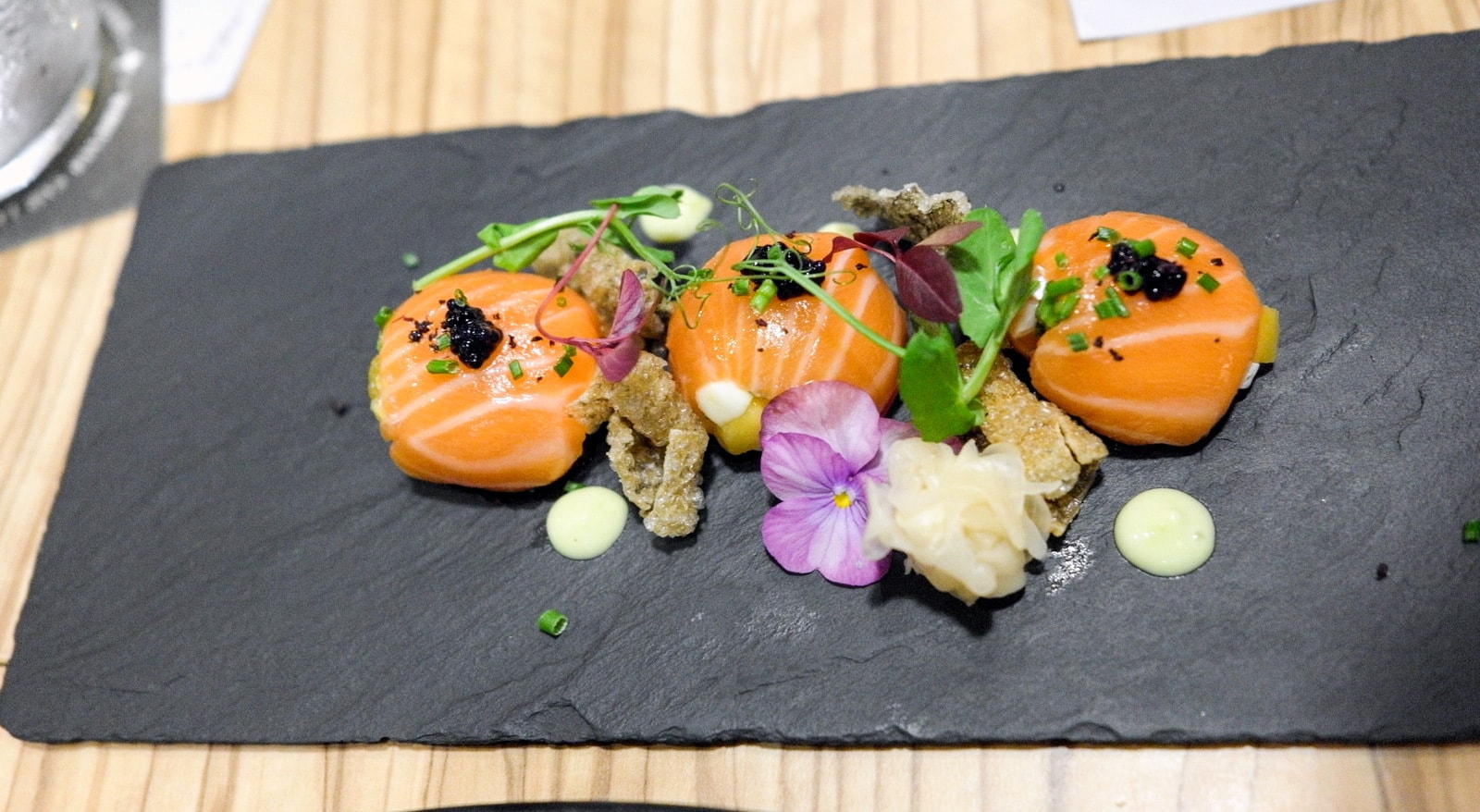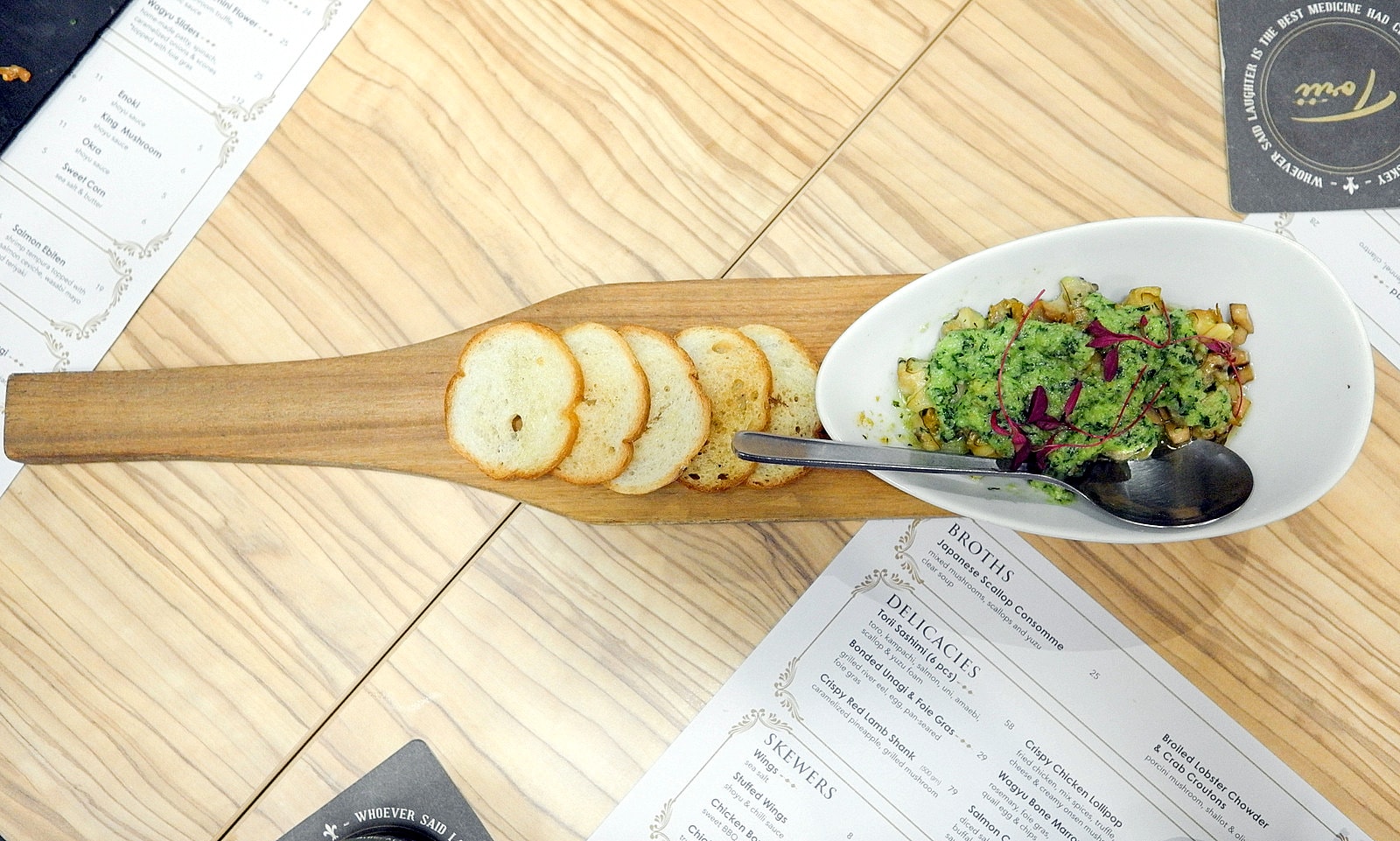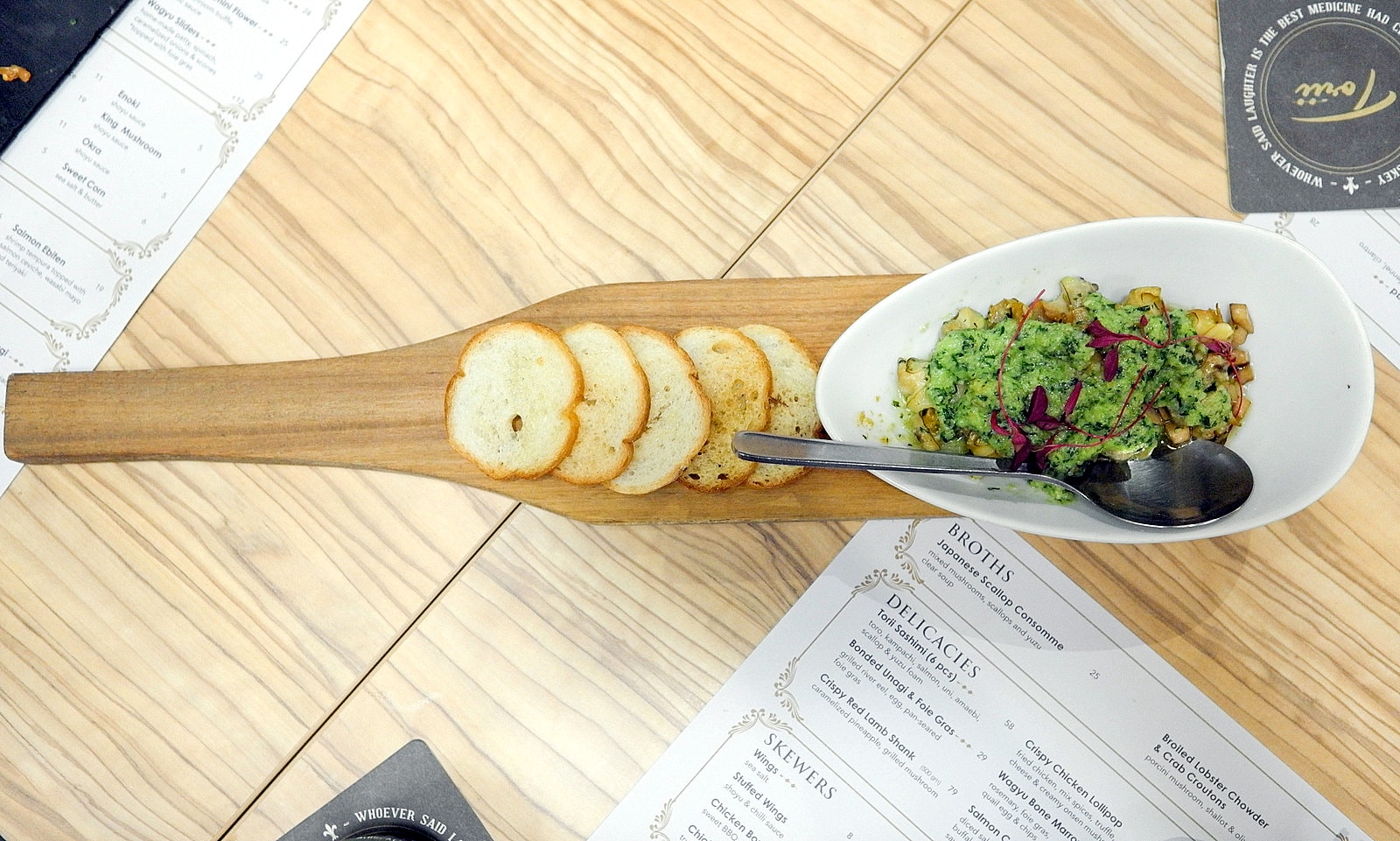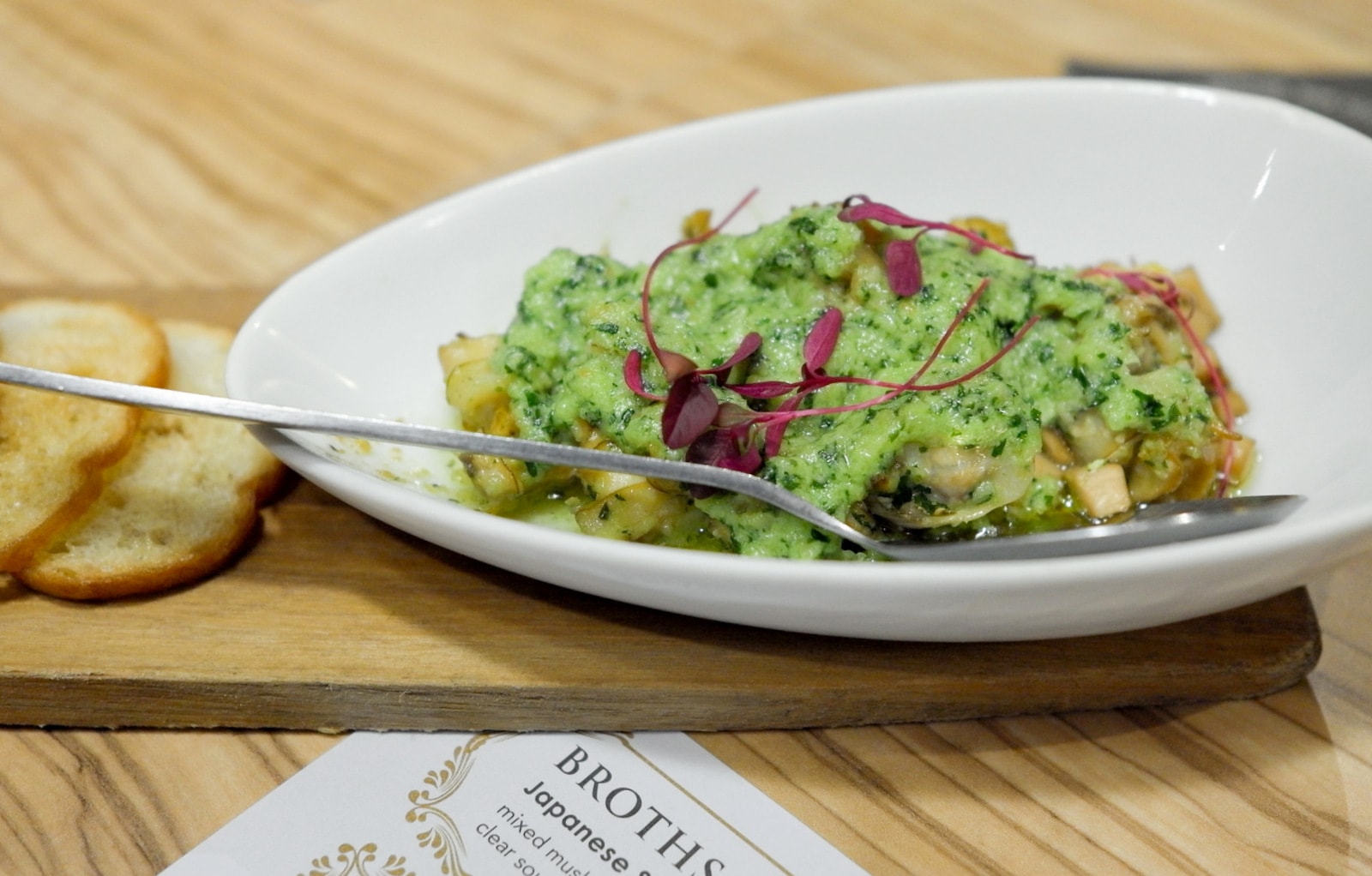 Main course
Our top pick is the Crispy Chicken Lollipops – lip-smacking fried chicken, gorgeously juicy, marinated with a lovely mix of spices, drizzled with truffles and a bit of melted cheese, with a mushroom sauce and onsen egg to boost the decadence factor (RM29). If you're looking for lower calories but a similar truffle count, check out the chilled hiyamugi wheat flour noodles, slick and smooth, sliding down easy with uni, caviar and an aromatic truffle vinaigrette (RM38).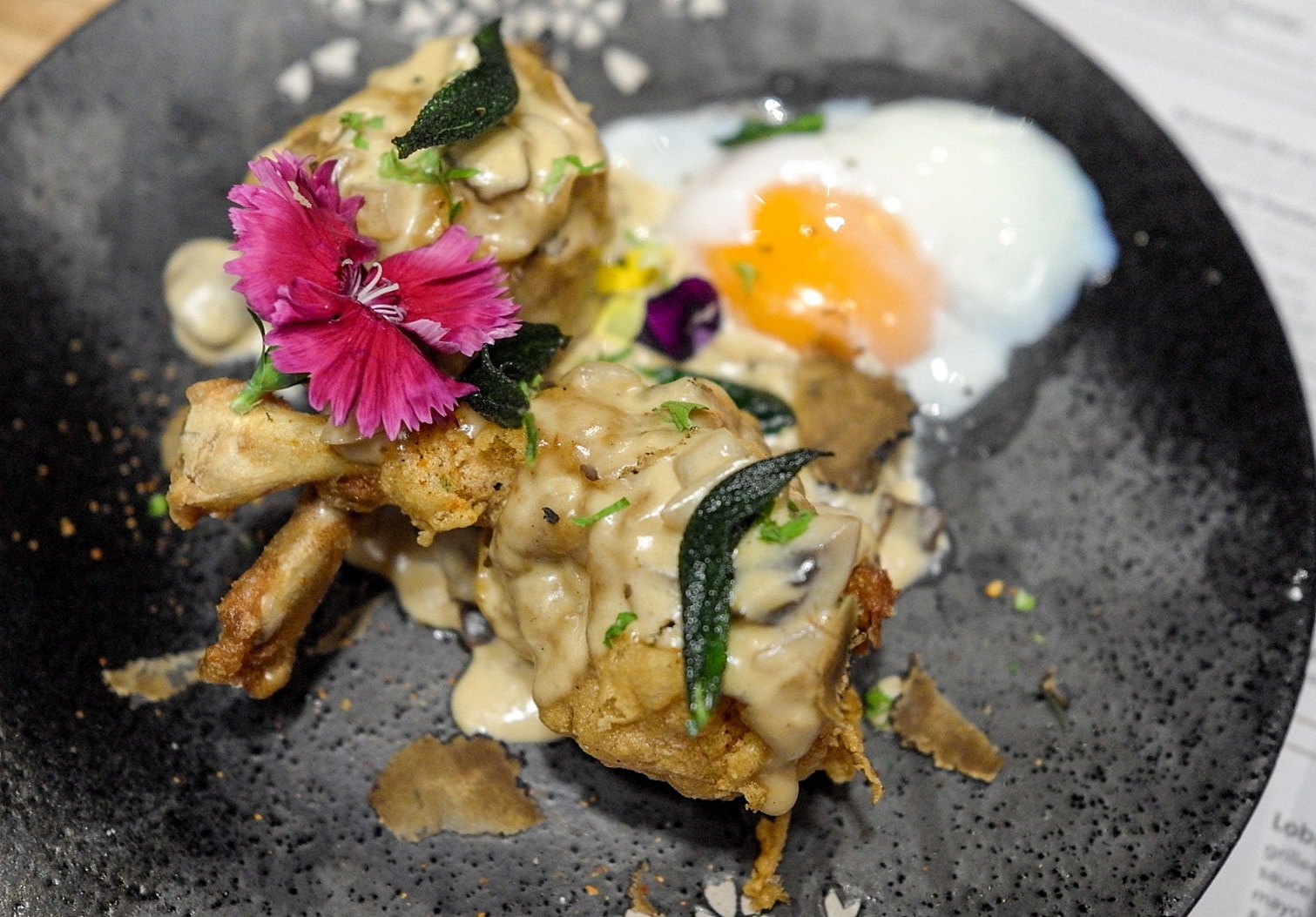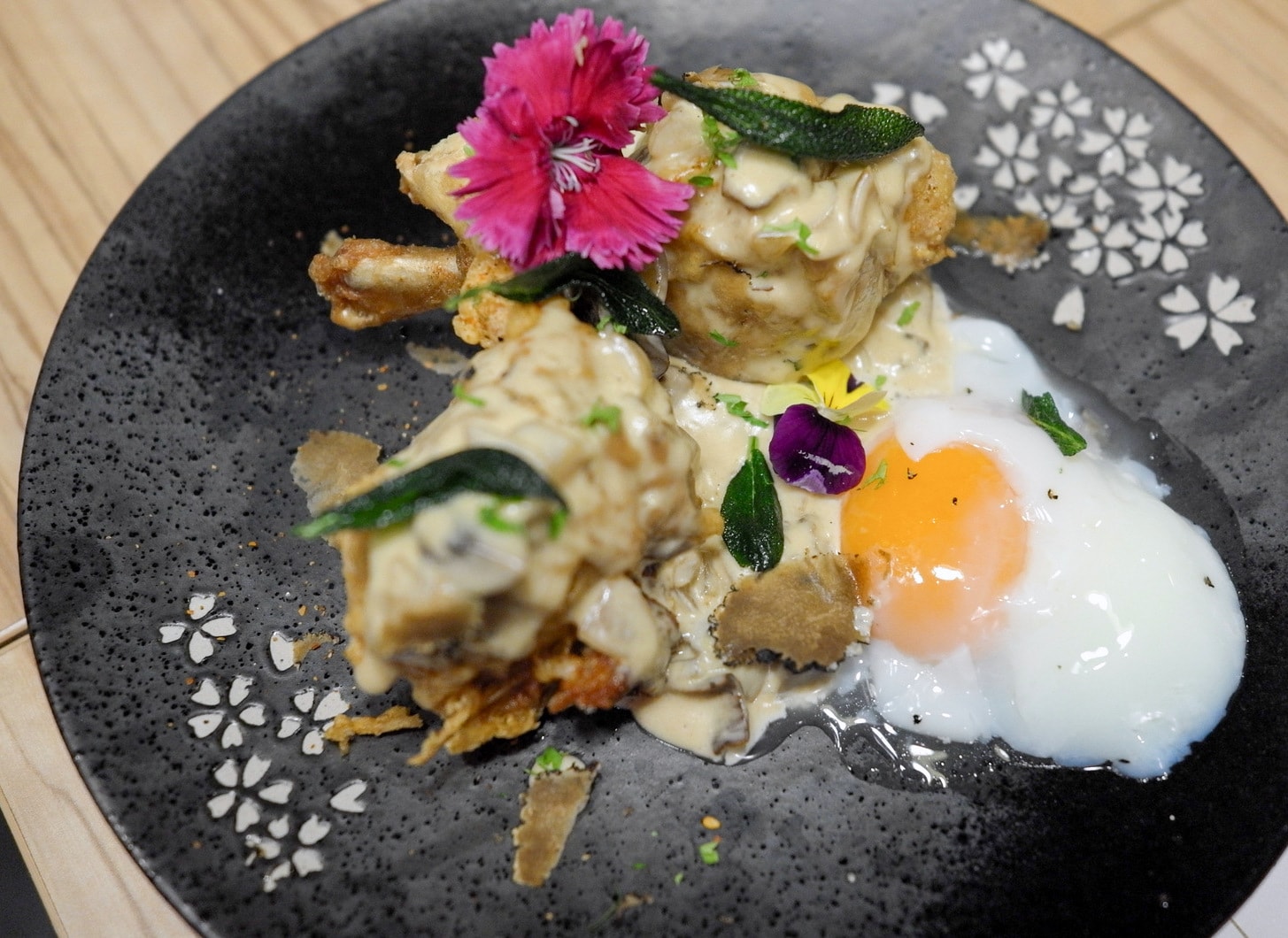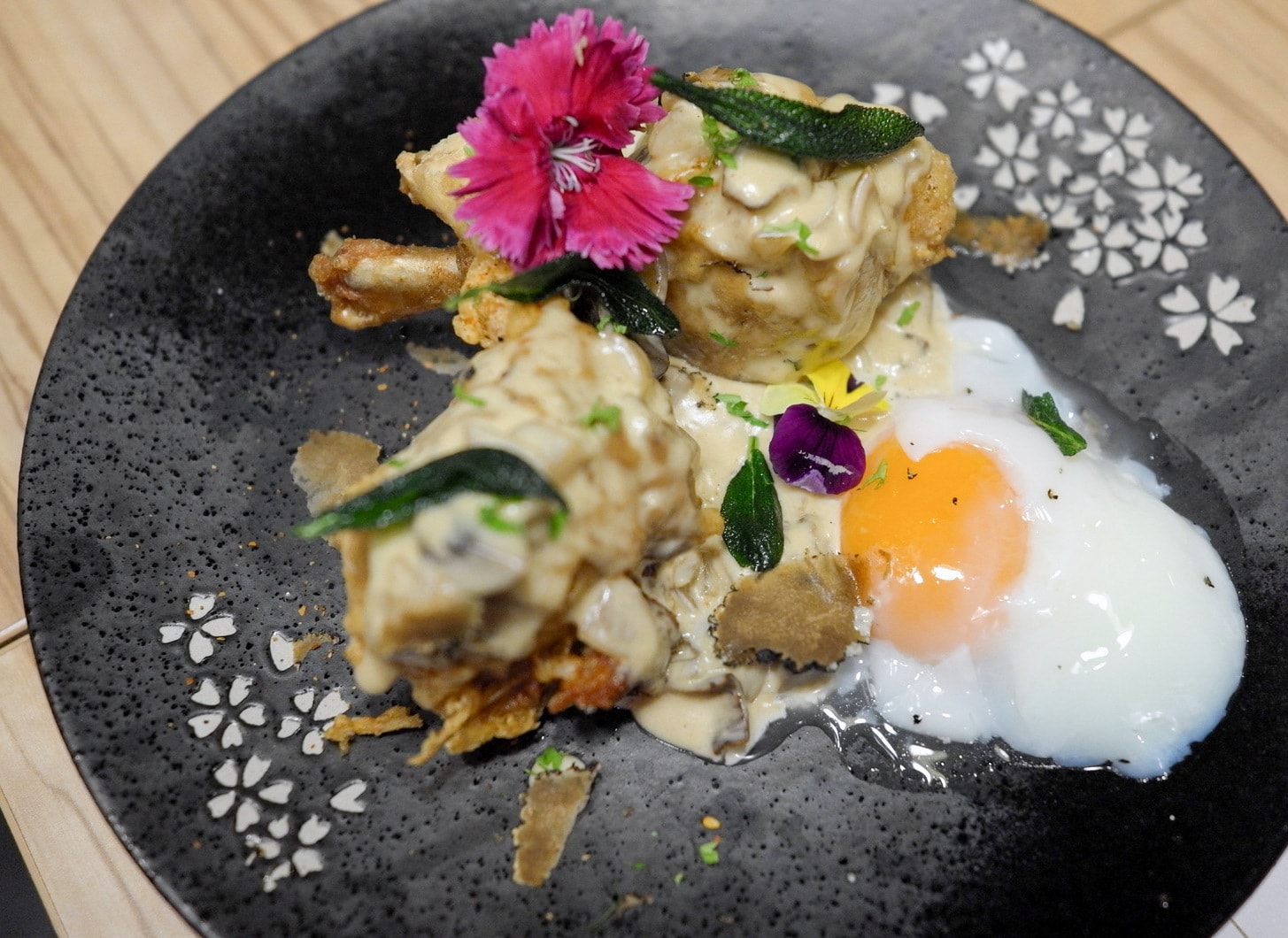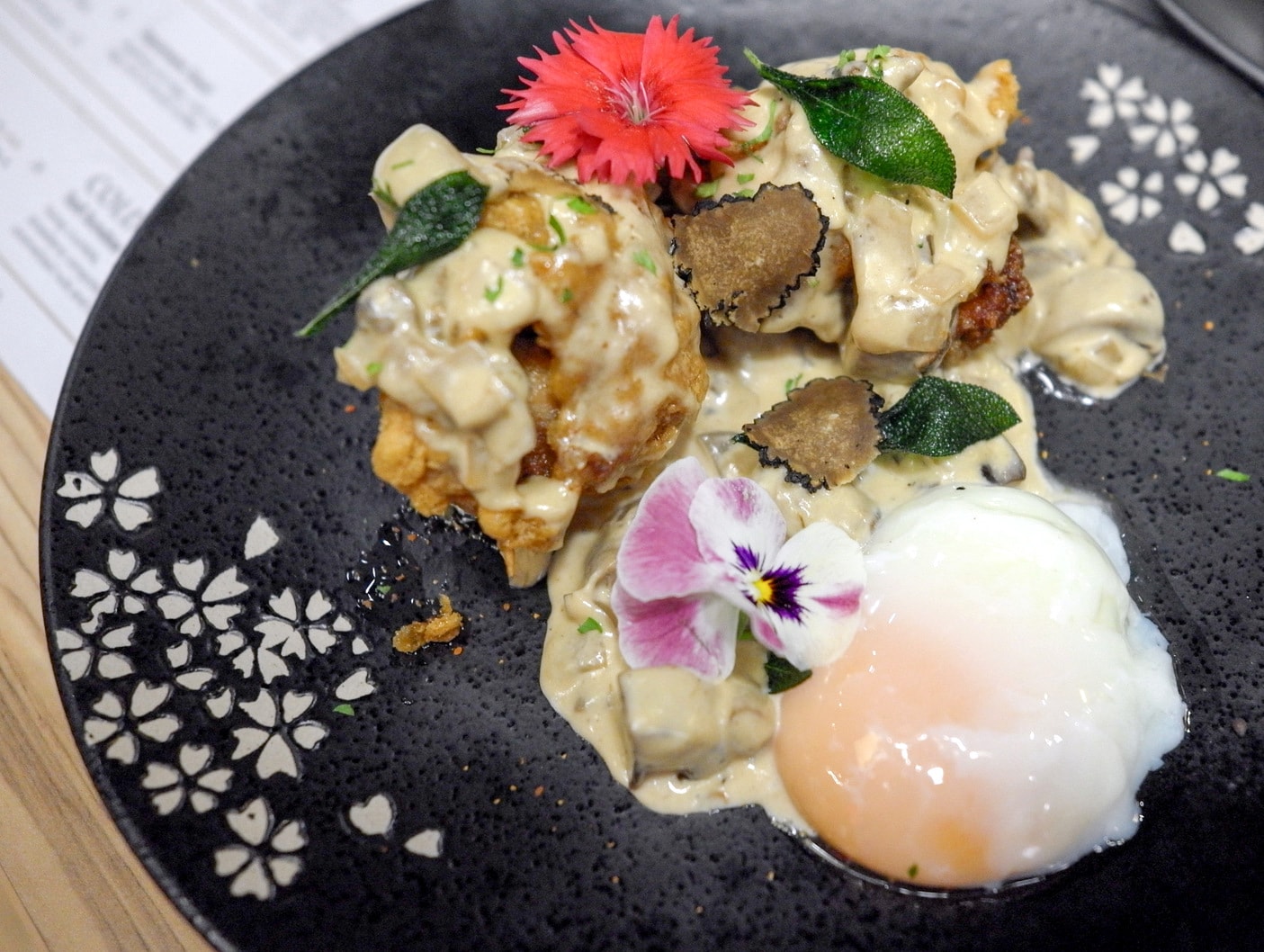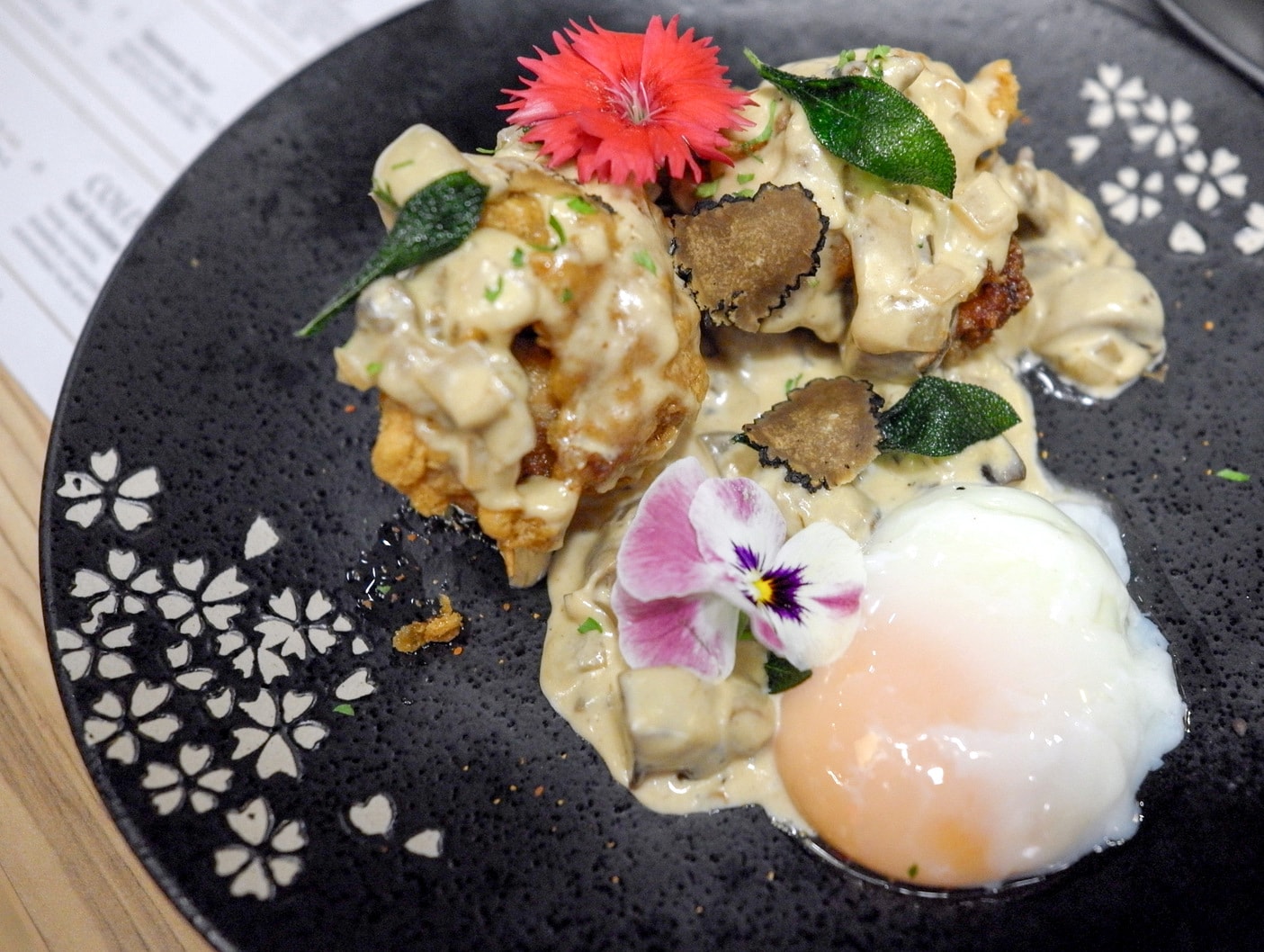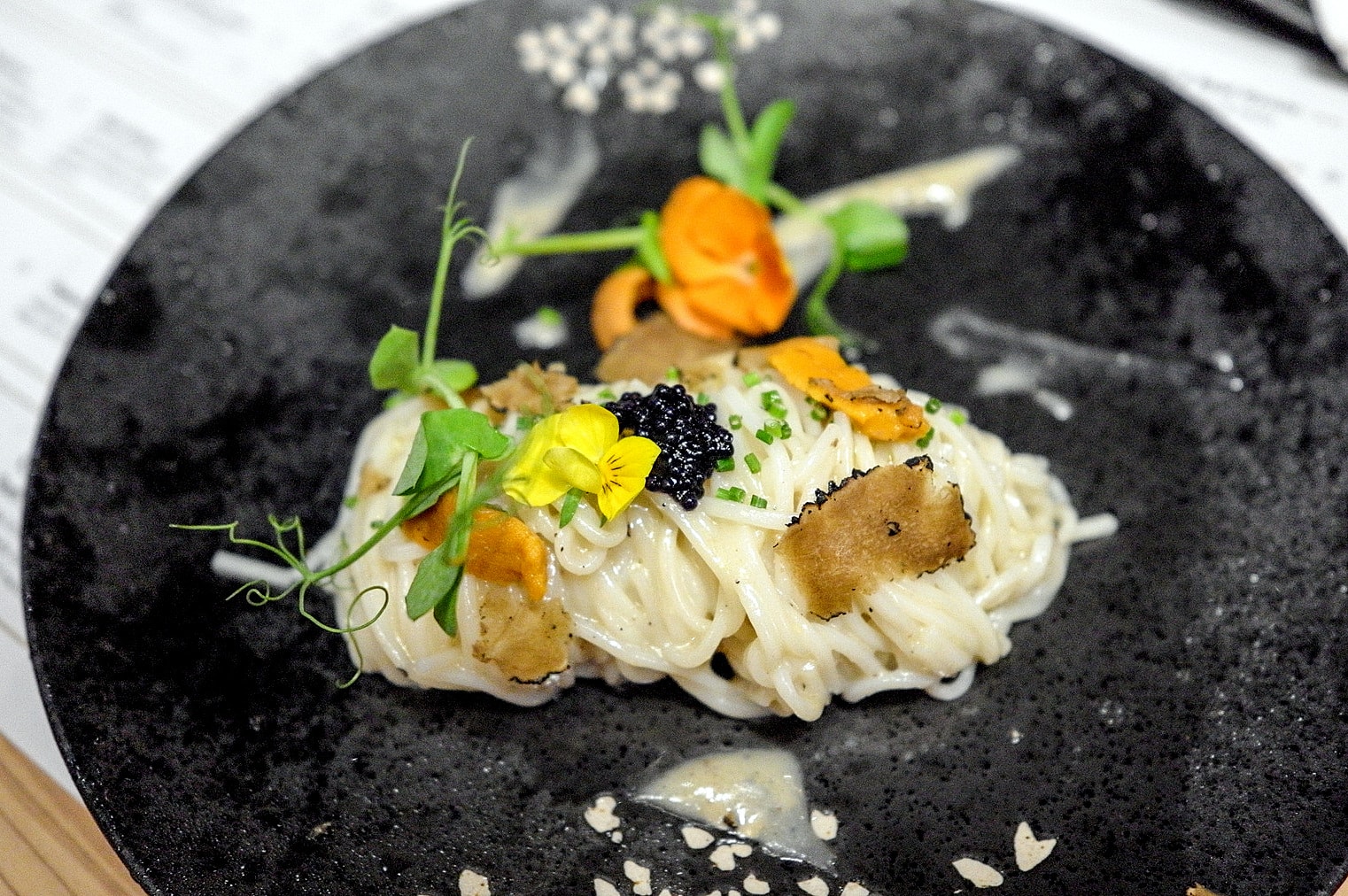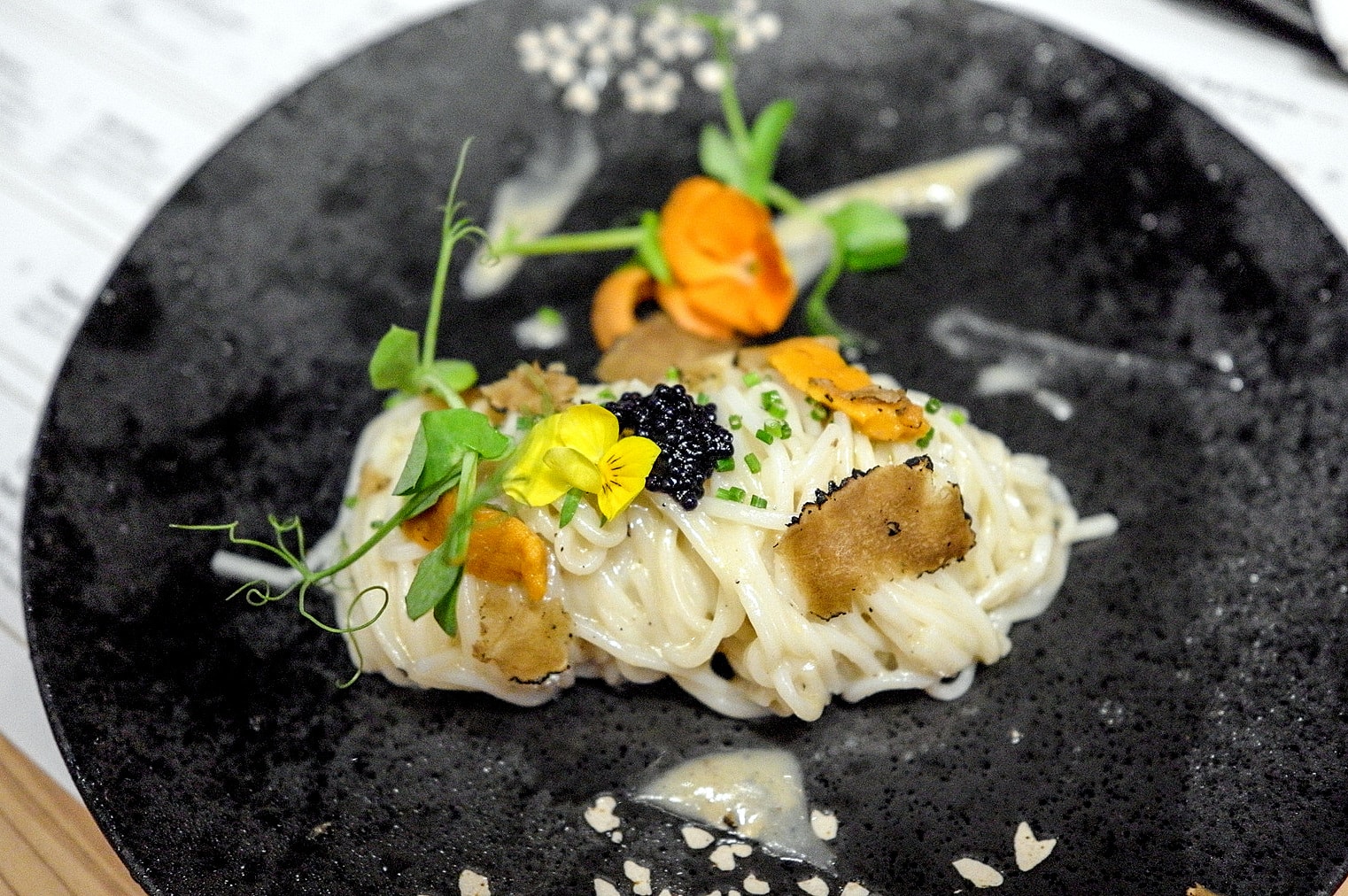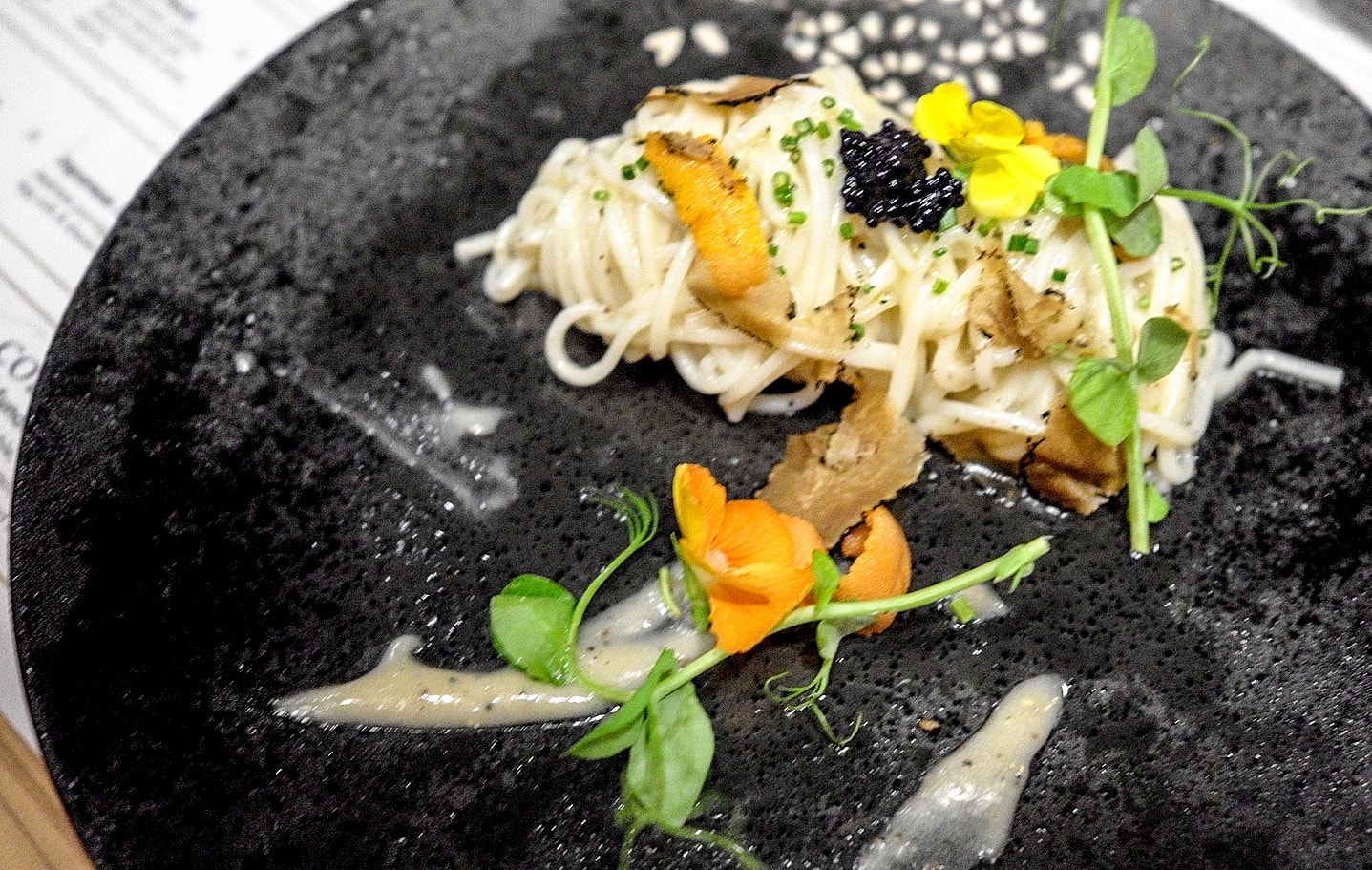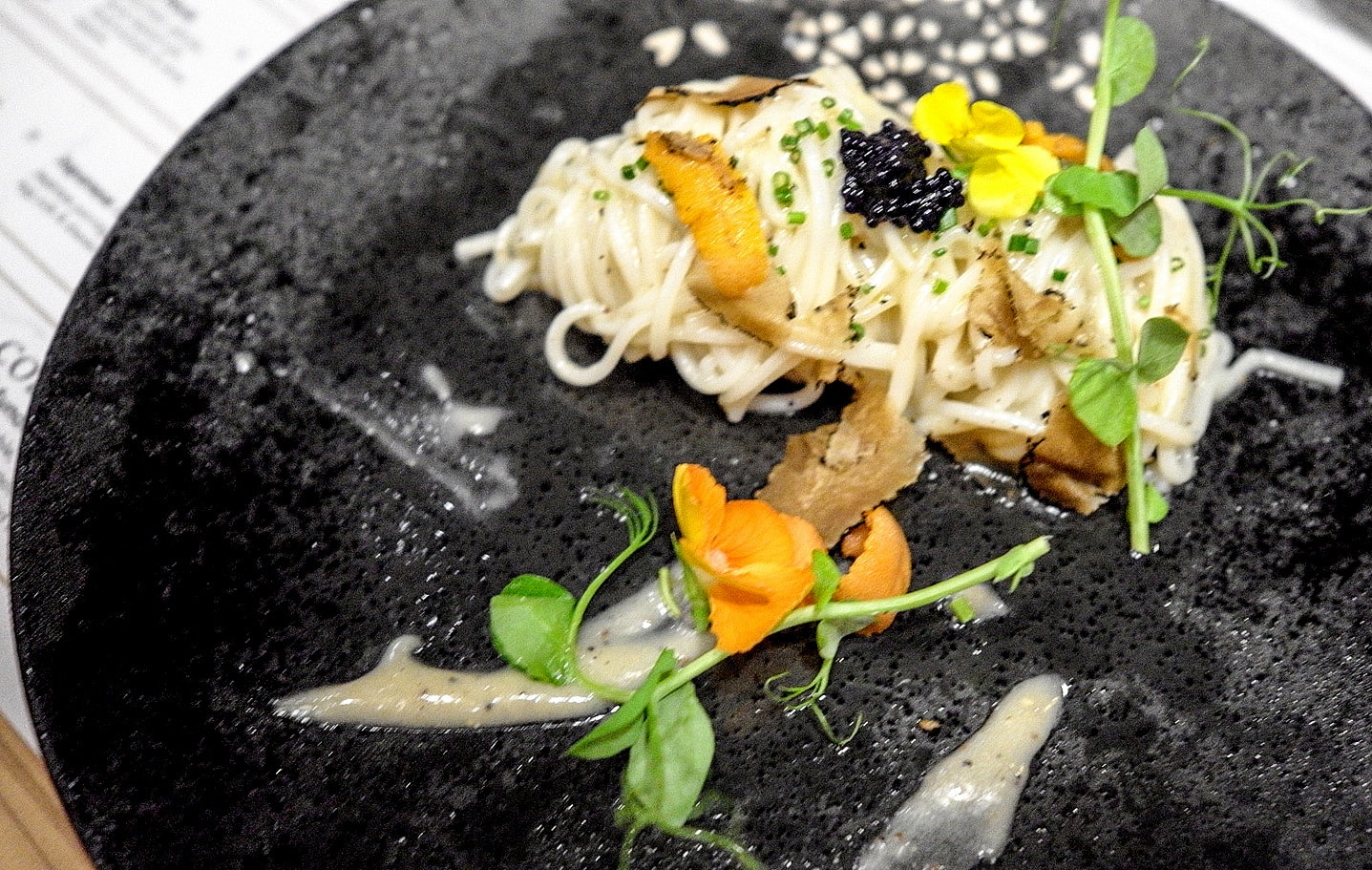 Desserts and drinks
Desserts and drinks deserve mention too: The Torii Sundae is a treat for the young at heart, striped with strawberry compote, honey crumble, caramelised nuts and bananas beneath two scoops of ice cream (RM19), while the pavlova with strawberries, custard and green tea ice cream will also coax customers to dig in deep to indulge (RM24). The cocktail list is extensive enough to make Torii a nice stop for fans of capably executed mixed beverages that hit the spot – get refreshed with the Lemongrass Potion (RM35; whiskey, soda, lemongrass, lemon zest), Torii Slipper (RM37; midori melon, triple sec, lychee, lemon juice), Multi Umeshu Mojito (RM37) and The Kawai Shadow (RM35; dark rum, pineapple juice, lemon, wild berries, Perrier). Service is consistently excellent; many thanks to Torii for having us back.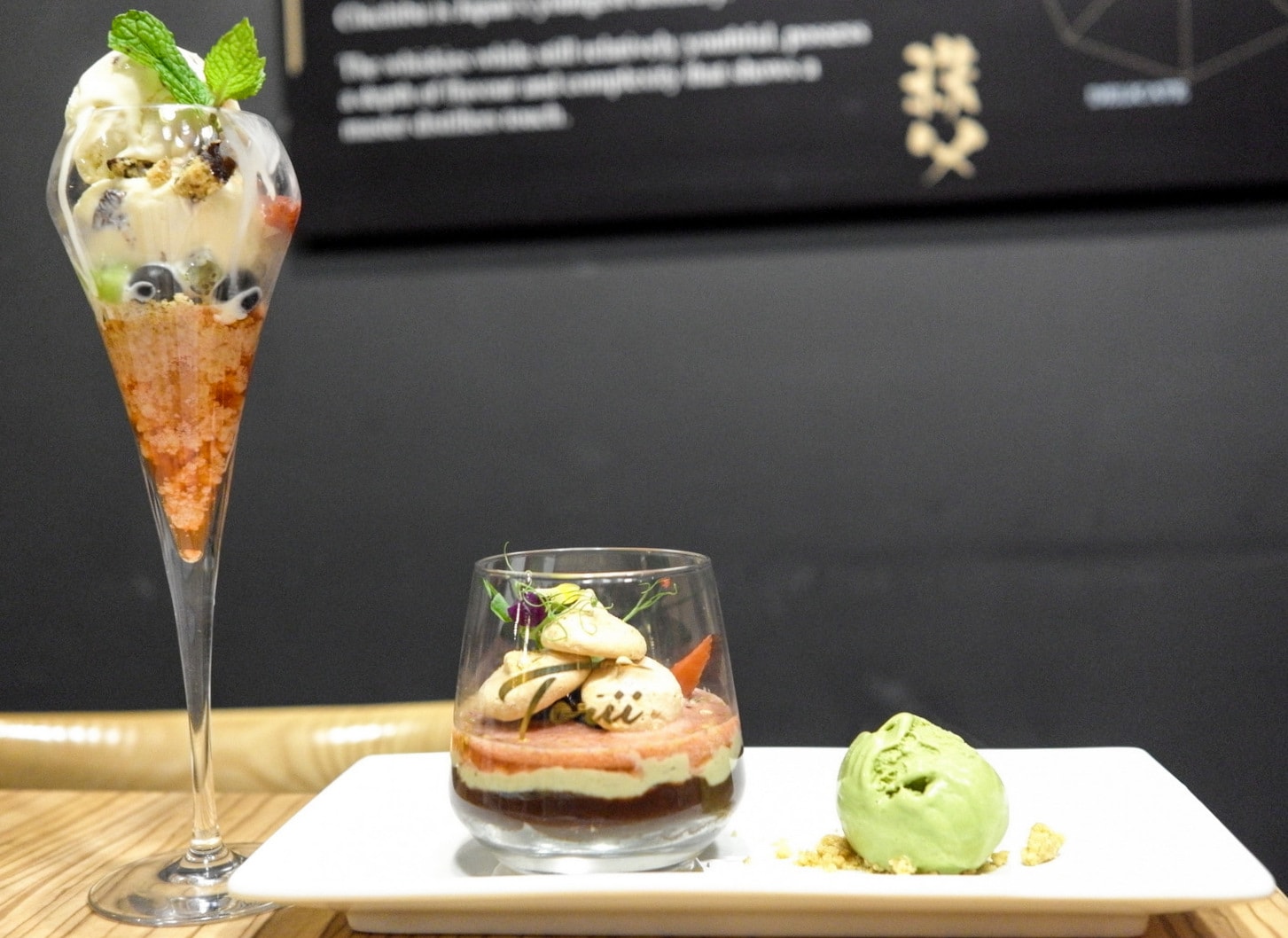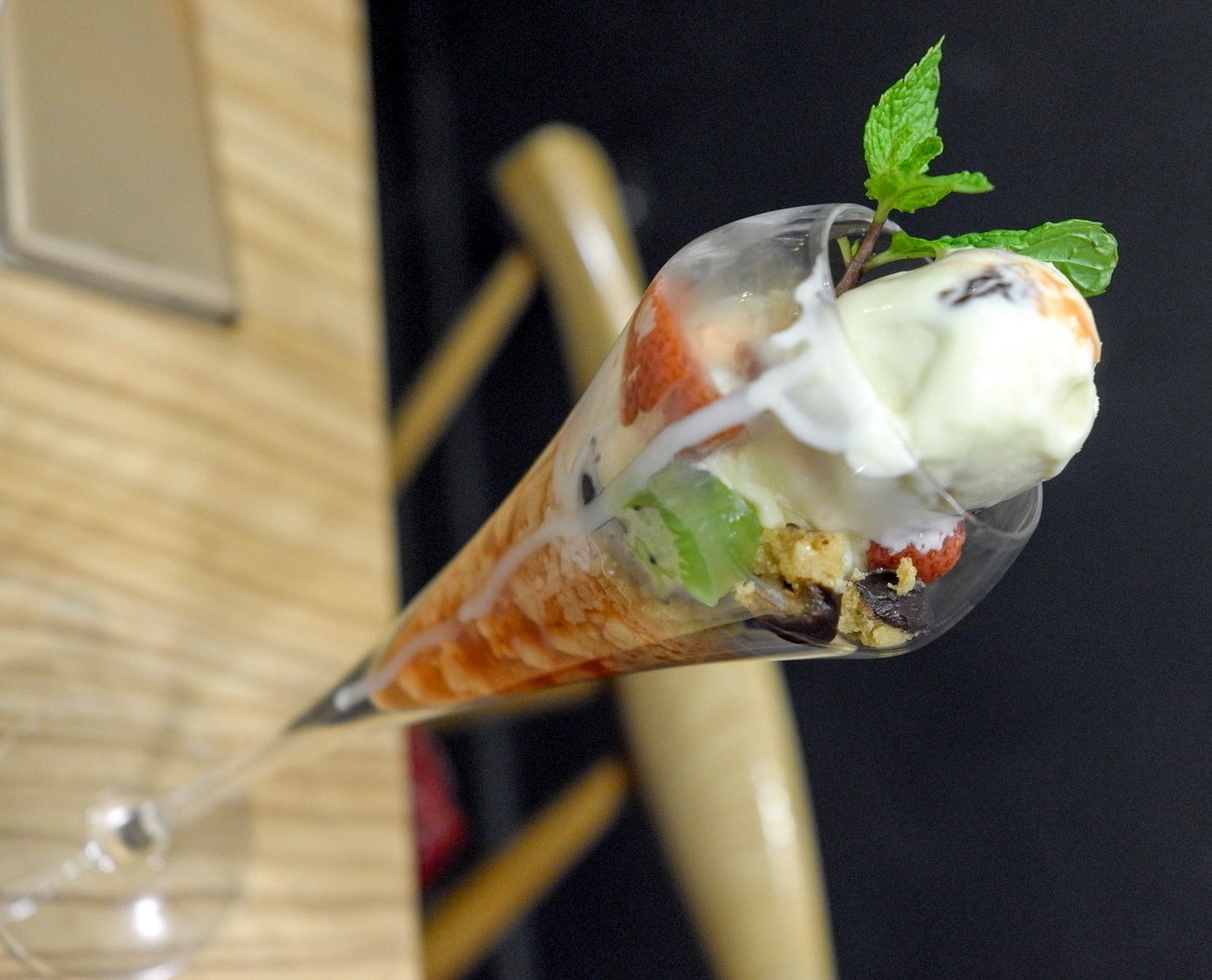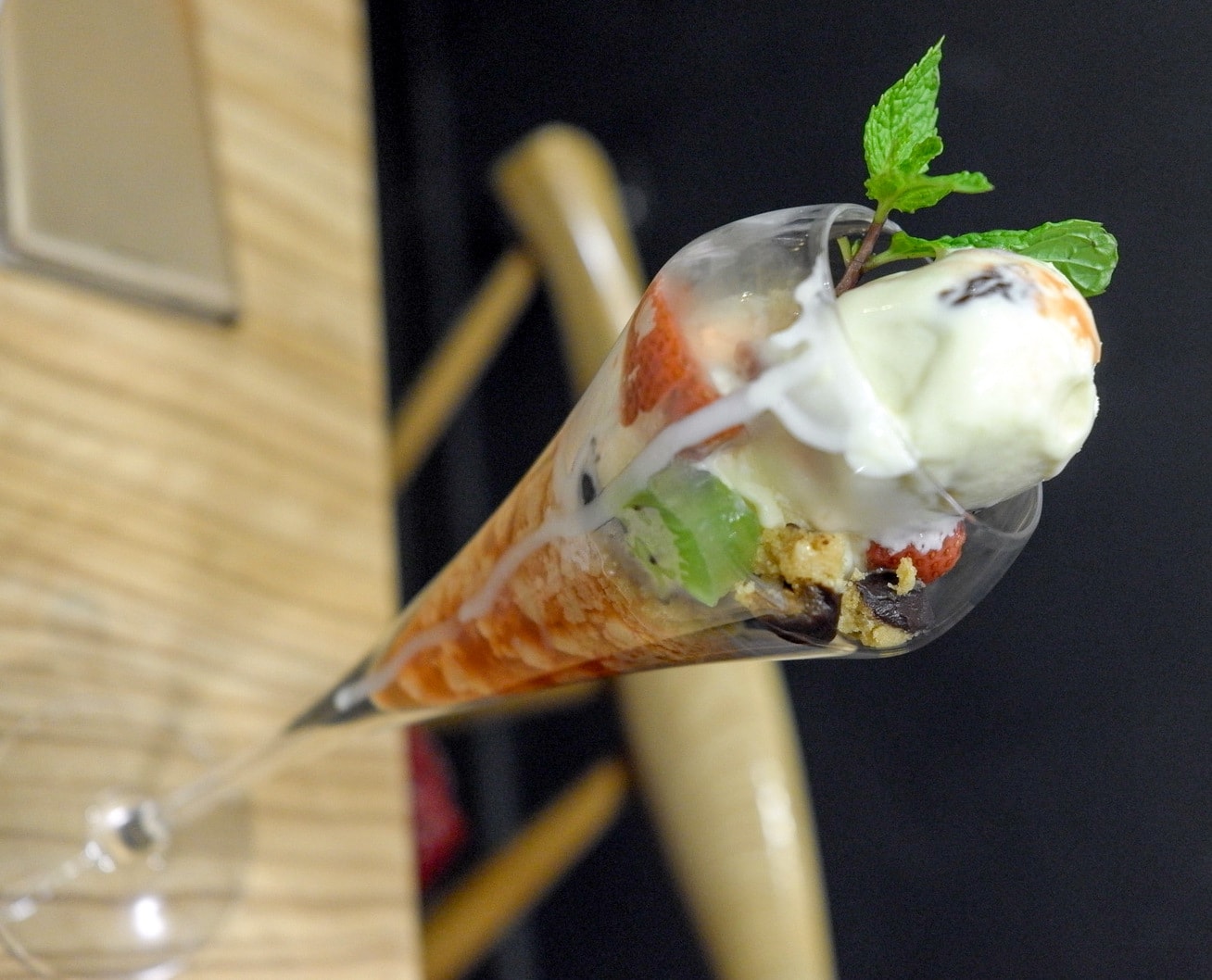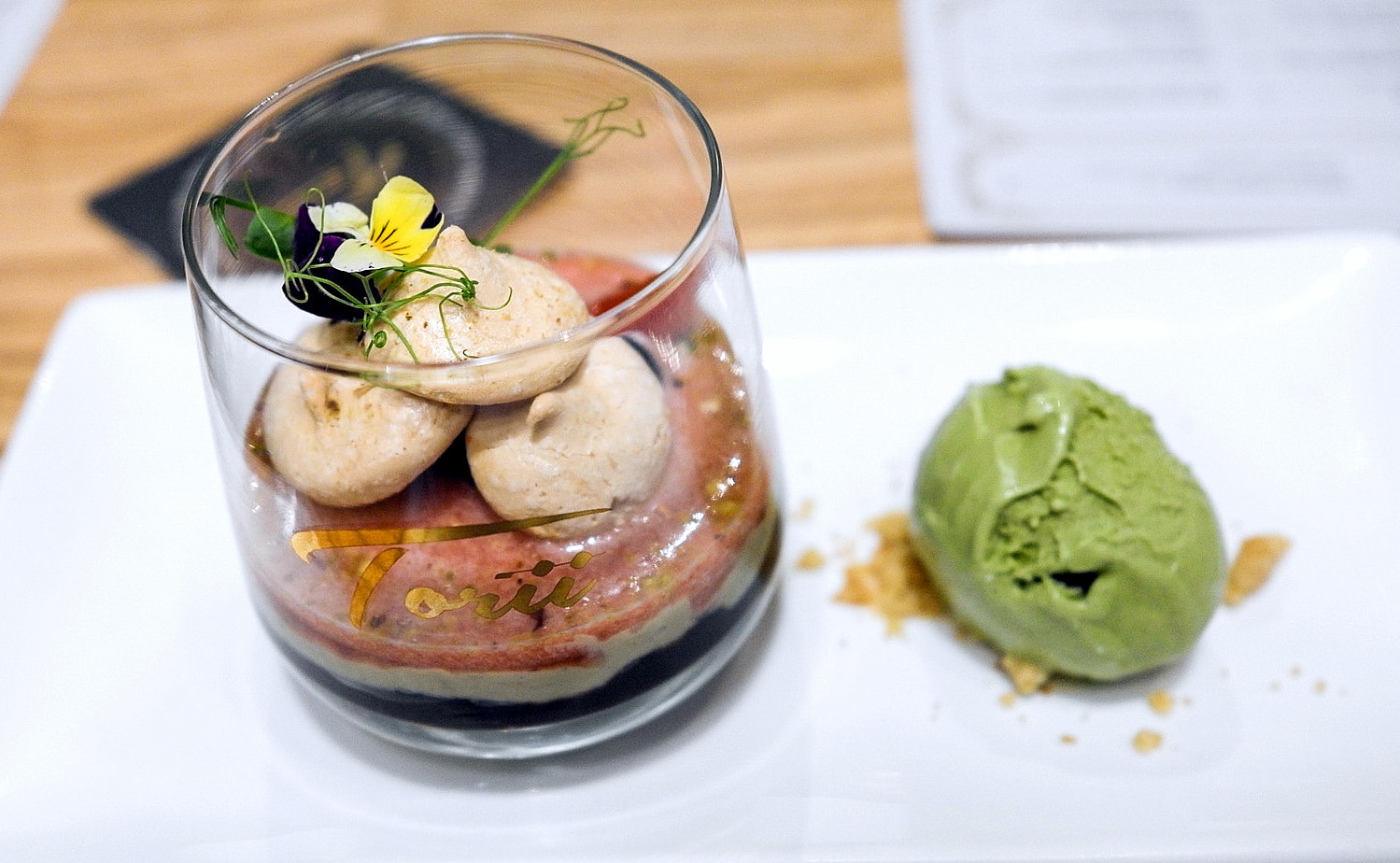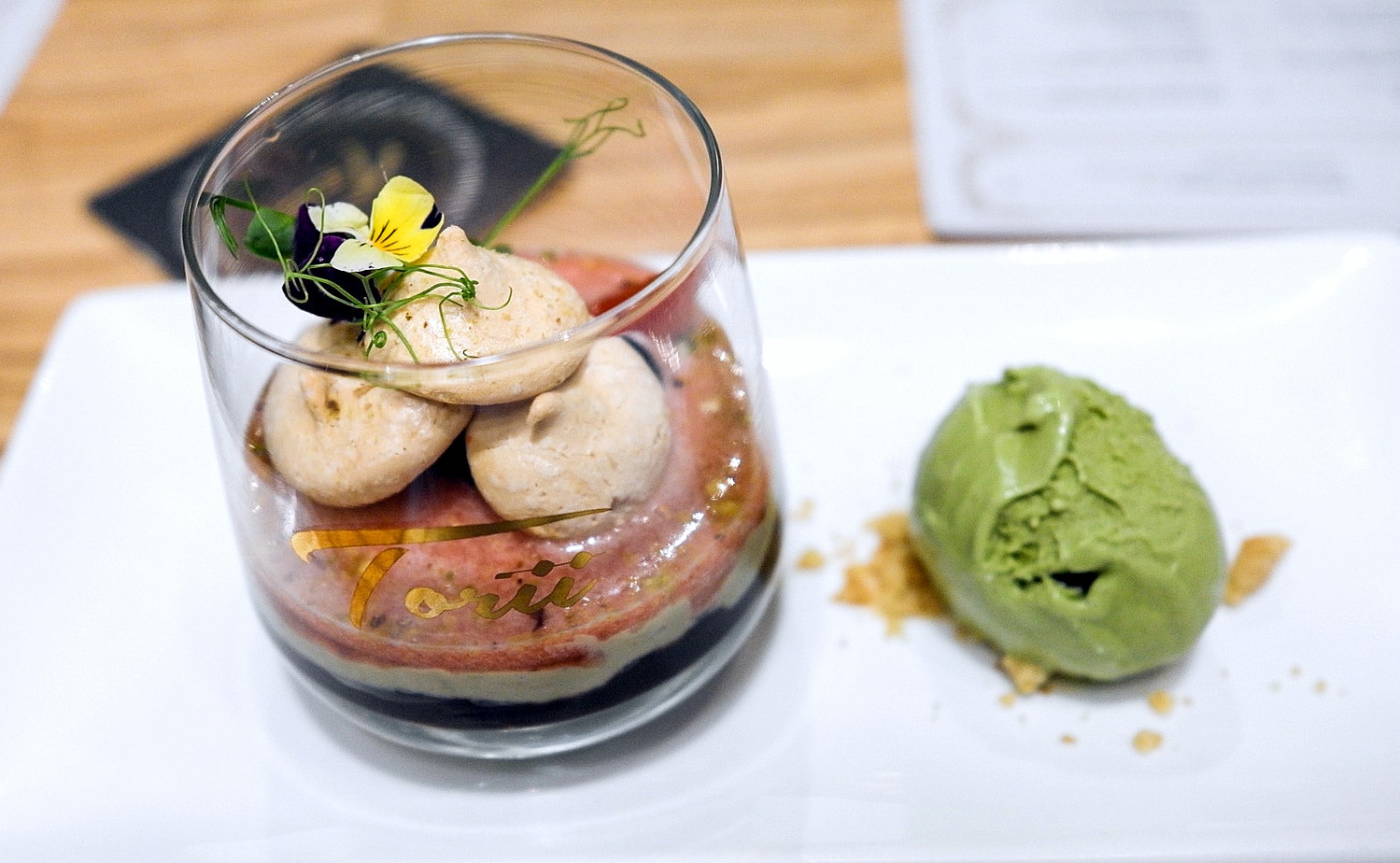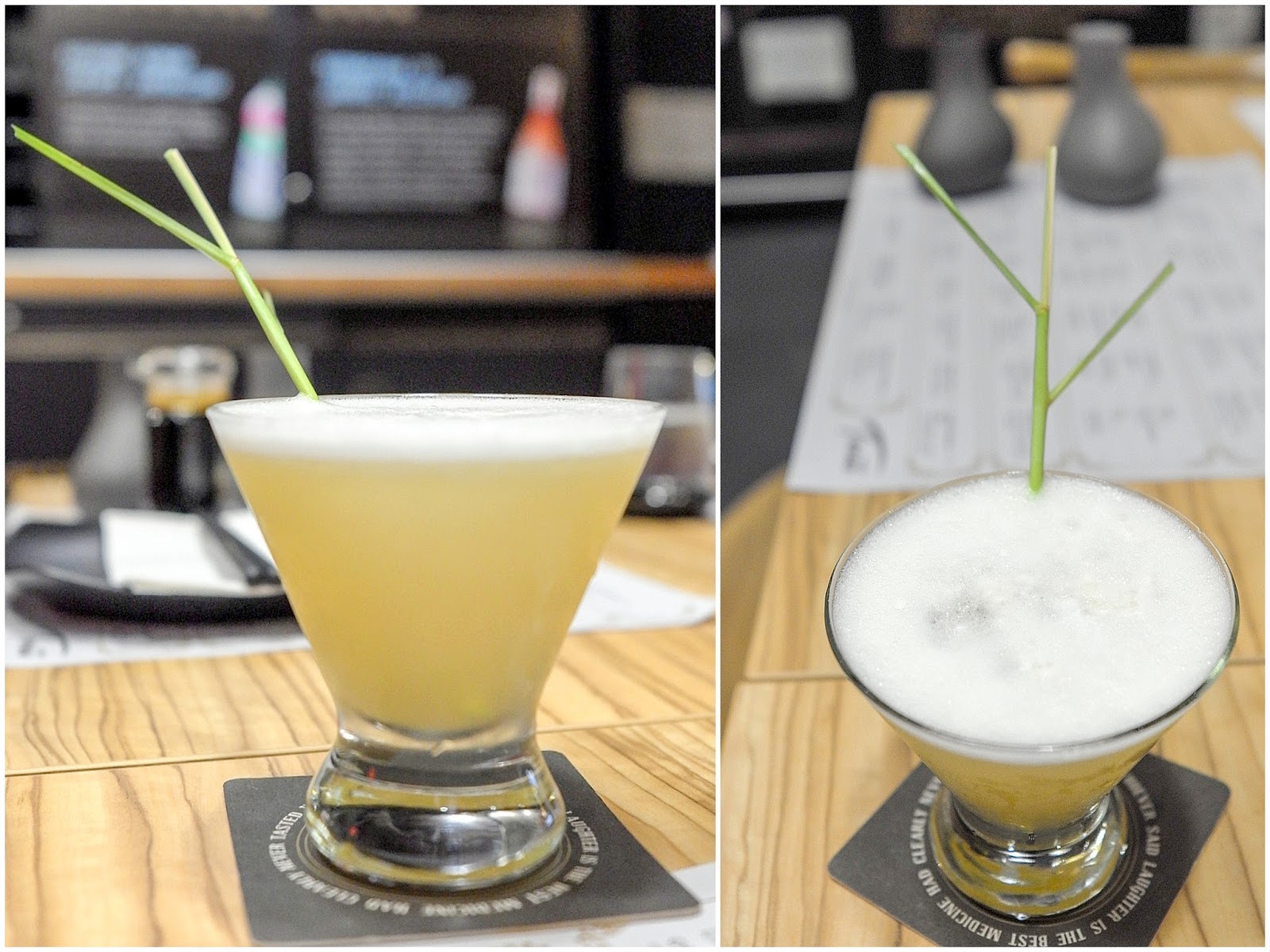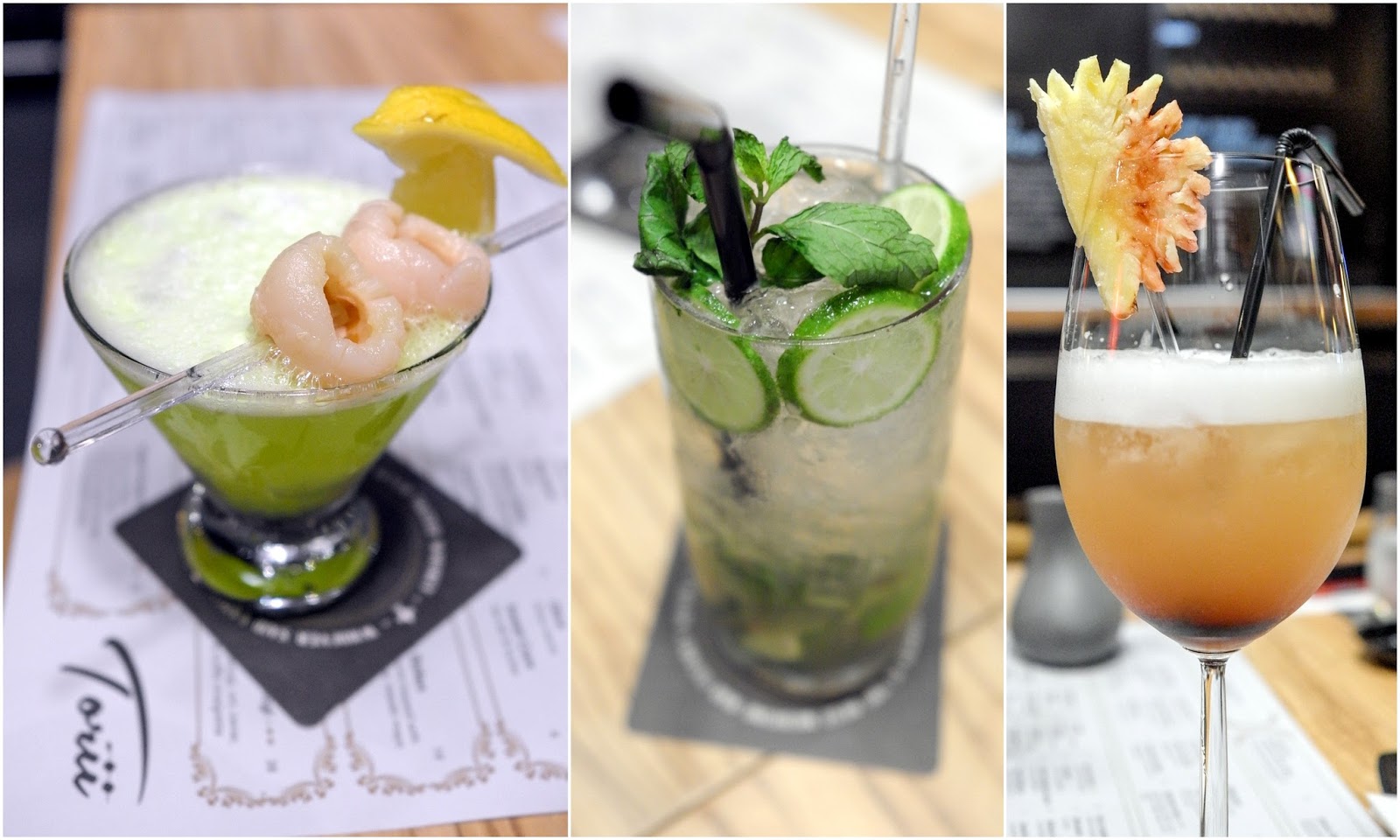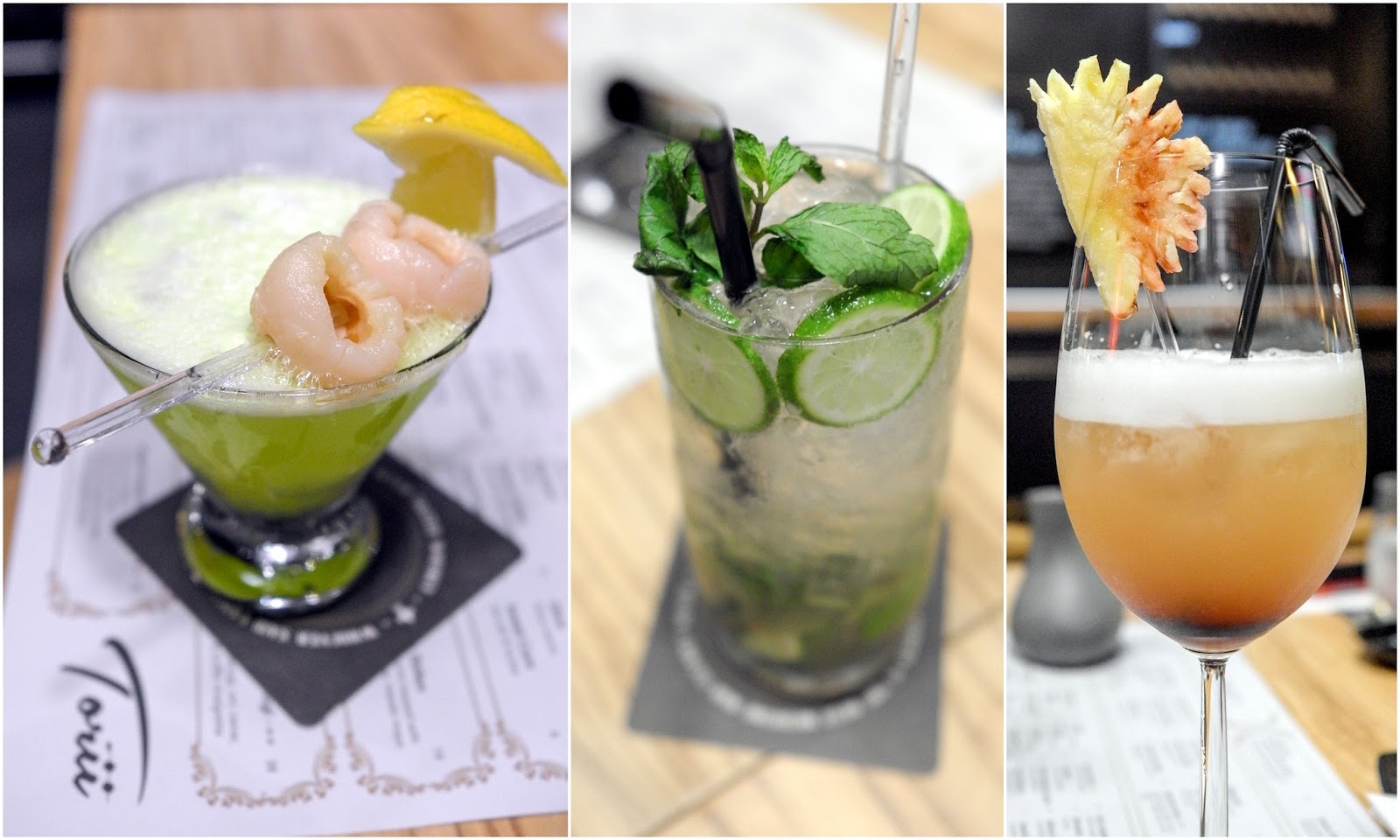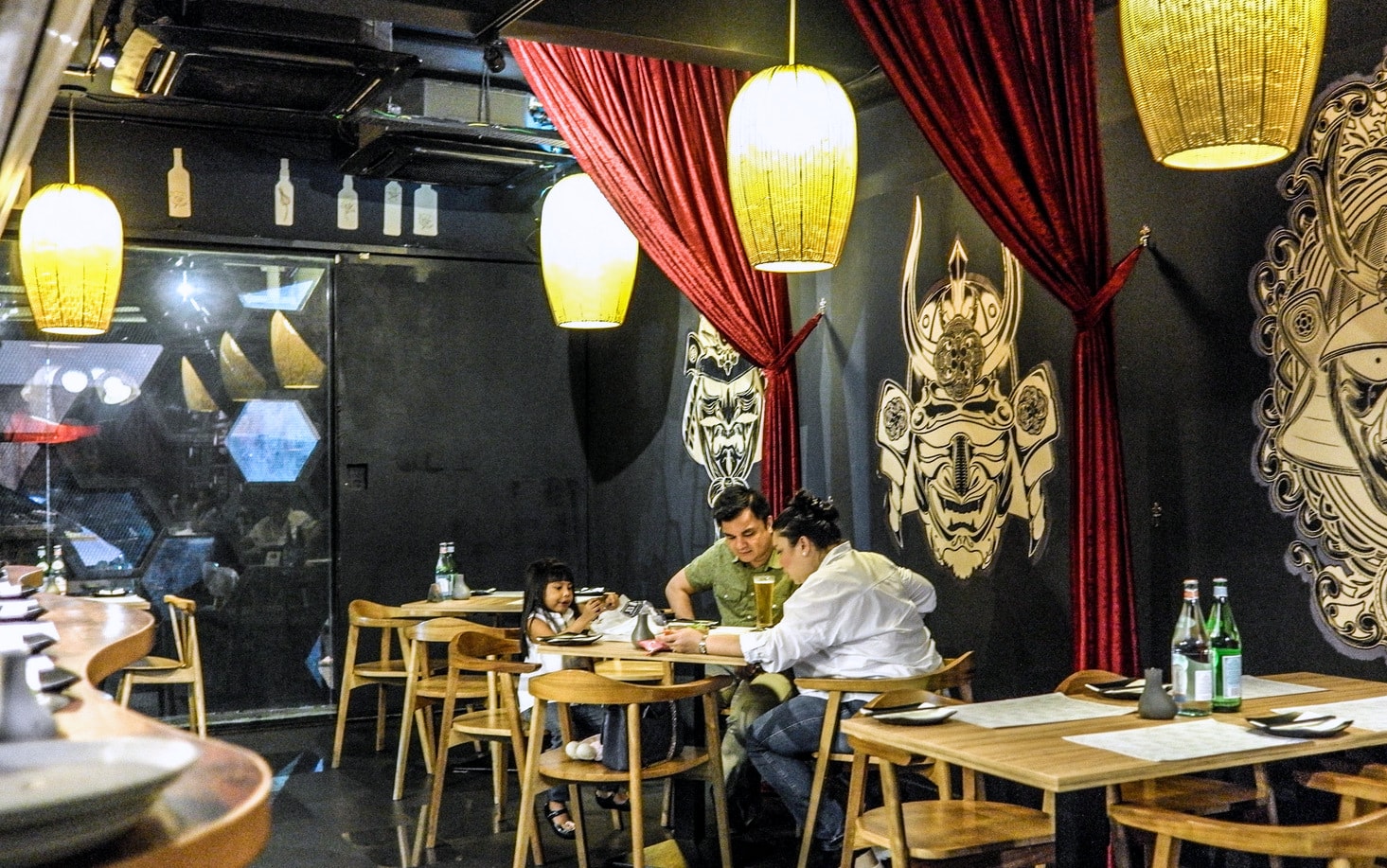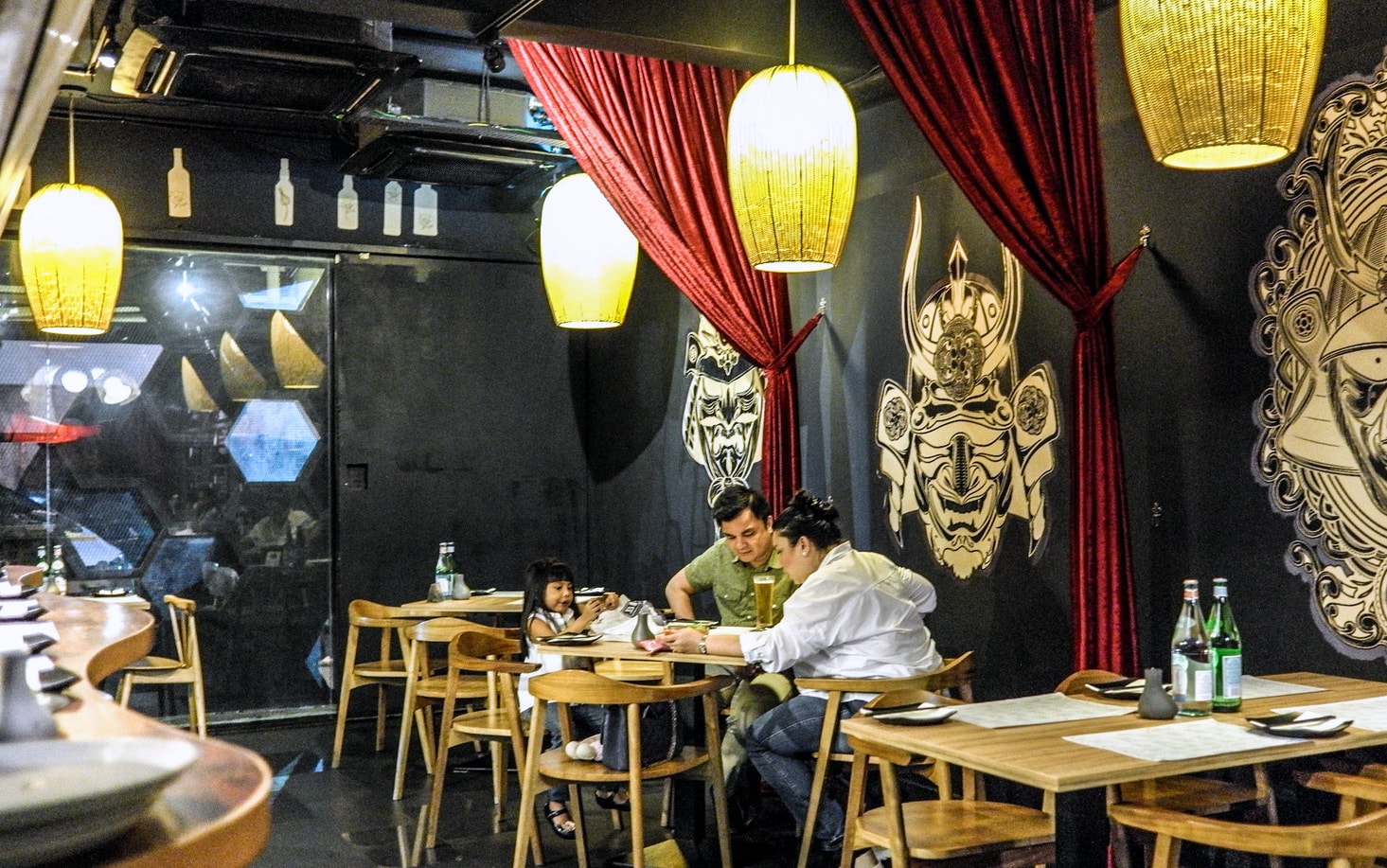 Location & Details
Address: Lot 8, Jalan Batai, Damansara Heights, Kuala Lumpur.
Hours: Open 1130am-230pm (weekdays), 5pm till late (daily).
Tel: +603-2011-3798 or +6019-203-7093
Find: View directory for Torii here.