The Road to Clean Eating Begins at Nourish
This post was written by EatDrink Brand Ambassador Alleena. 
Bombarded by Ottolenghi-nism and farm to table food trends, Kuala Lumpur finally caught up in 2019, and diners are now willing to pay – because it's sexy and yes, healthy. One by one, plates of crisp vegetables with round spiced chickpeas resting on beds of kale accompanied by power smoothies are being served and appreciated. I chose Nourish to start this journey.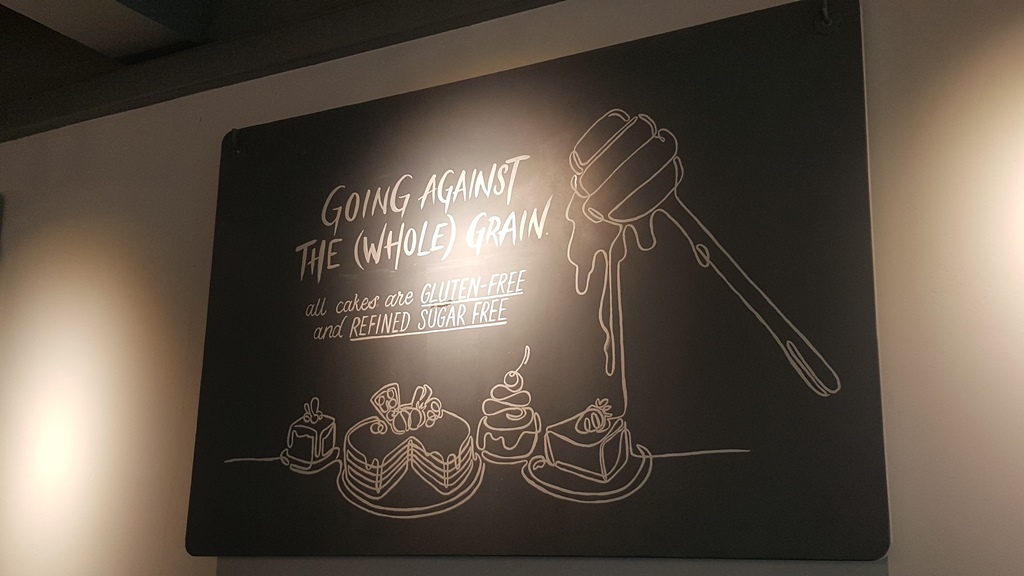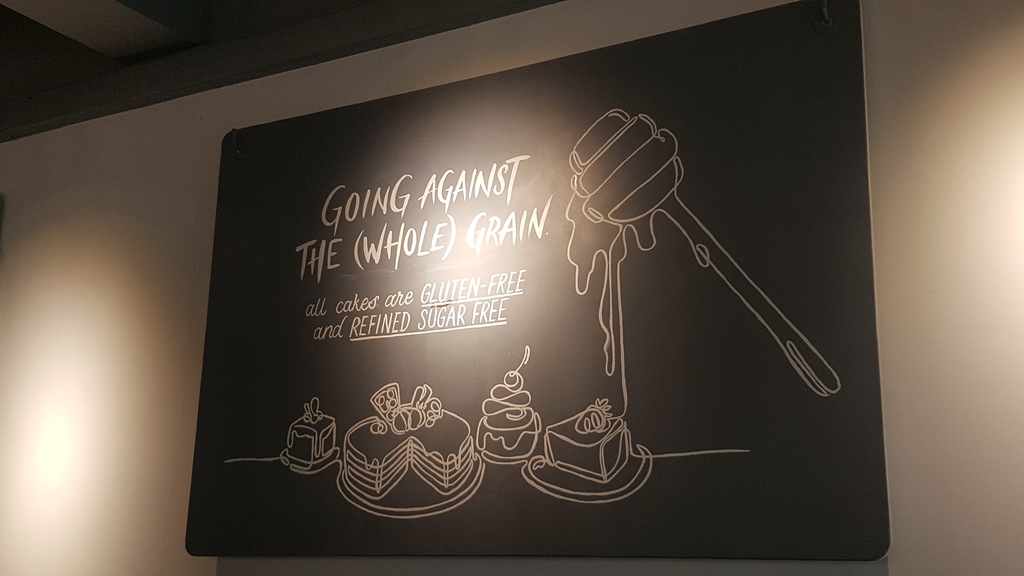 With a bakery established up in Bukit Tunku and Desa Parkcity, Nourish is the creation of Kenny Hills Bakers. It's uniqueness lays in how this establishment has carved a particular market for customers looking for fresh cuisine which also happens to be 100% gluten-free, refined sugar-free with dishes packed with flavour and nutritious ingredients. Nourish, while lovely for the trendy and nutrition-conscious, is a conducive space for families with kids.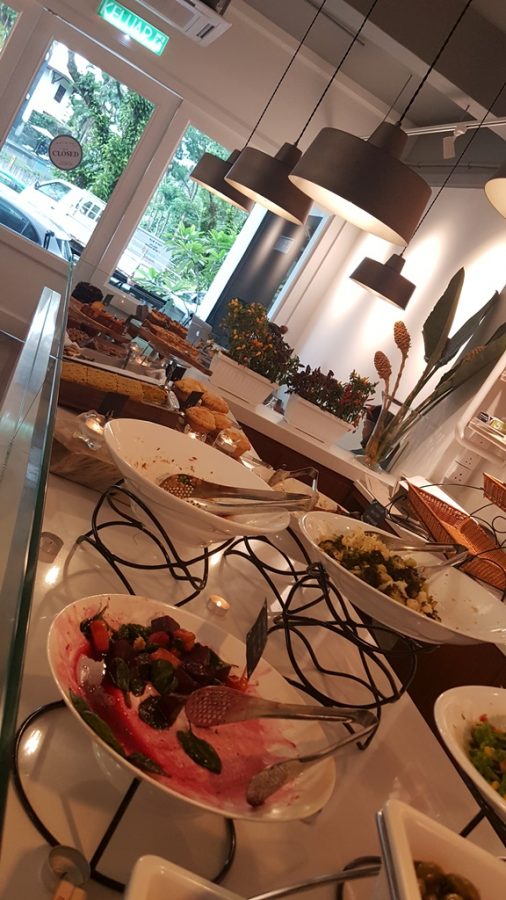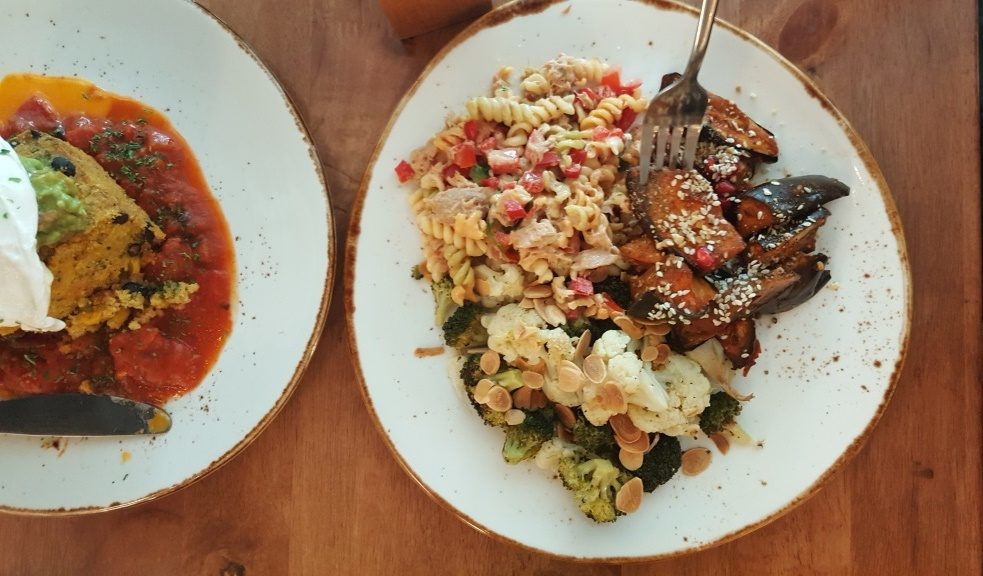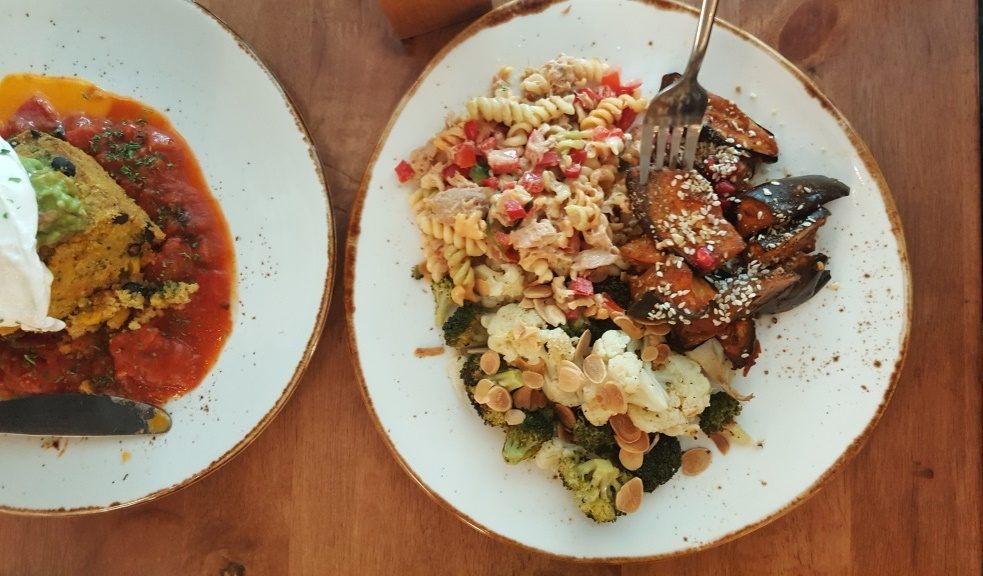 We arrived at 3pm, and while salad options were limited, house specials and a list of hearty menu items made our tummy grumble in excitement. Guests may choose two salads for RM28 or three for RM36 and portions are sufficient for sharing, or individual meals. We recommend arriving early to enjoy the full range of salads tastefully created with Mediterranean and North African influences. The fusilli pasta is generous with chunks of flaky tuna – a comforting option, that takes you back to old school deli salads – but this one is perfectly bouncy. The aubergine with gentle sprinkles of white sesame and nutty cauliflower, broccoli, and roasted almond, while light, is simple enough to warrant a main course.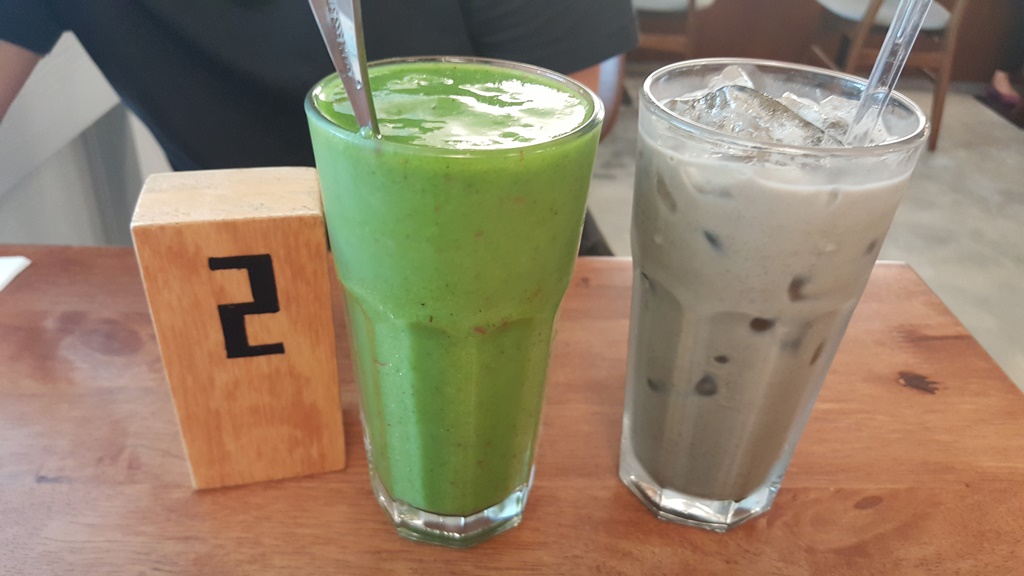 We ordered the new kid on the block, hojicha, a green tea that's roasted over hot charcoal. As an iced latte, the drink (RM14), clears your palate and interestingly, doesn't leave you bloated during your meal. The sexy Green Goddess (RM18), is also cooling option of the super four: kiwi, spinach, mango, and apple.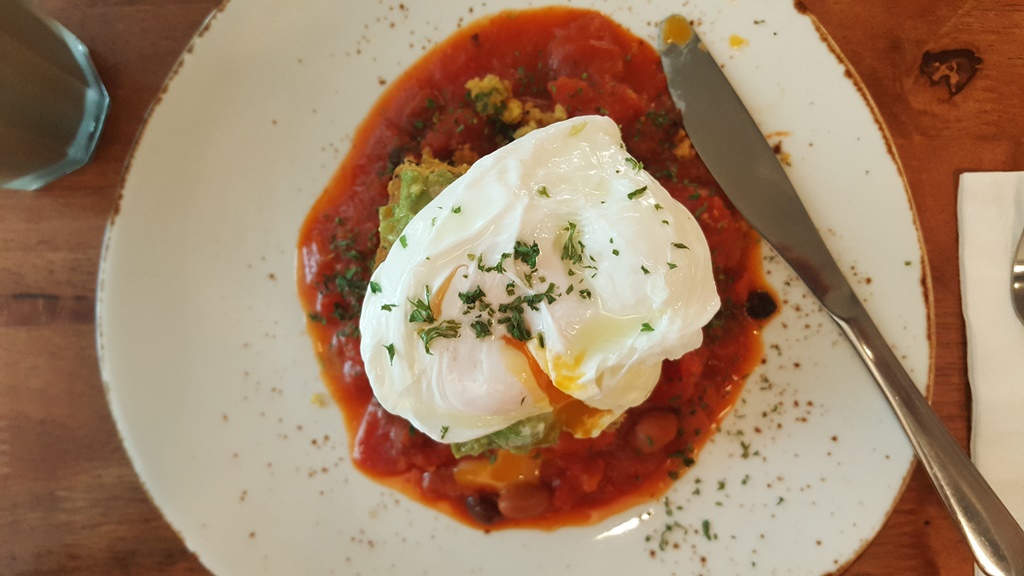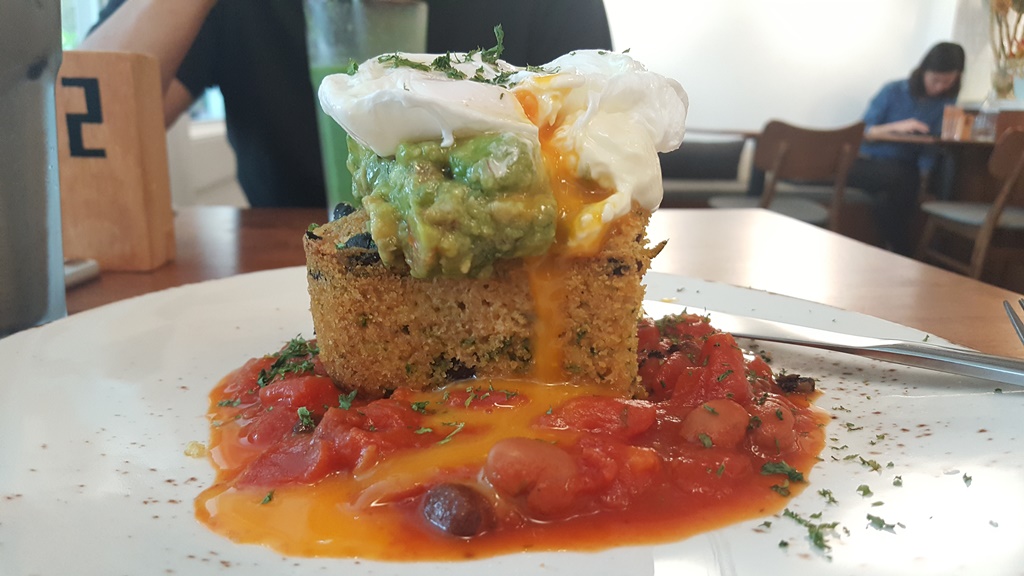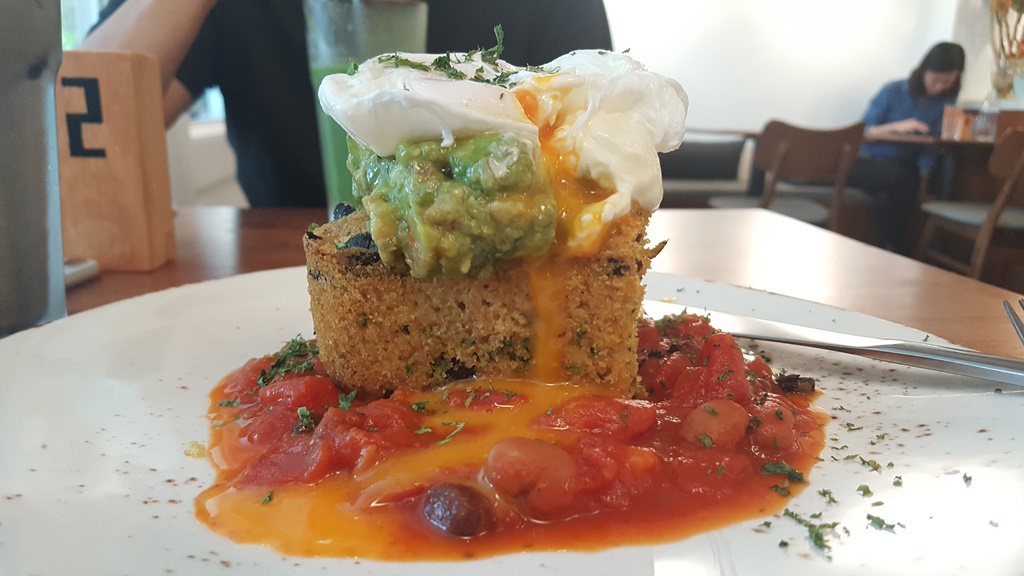 In my 20-year, persistent search for decent corn bread in Asia, the corn bread and chili RM32, arrived in a lusciously thick puddle of rich bean and tomato sauce. Specs of golden masa harina peeked through joyful black beans, then affectionately crowned with thick guacamole and a poached egg. I poked through the yolk and a magma of rich lava flowing completed my imaginary show of perhaps one of the best corn bread dishes I've encountered in a while. It's completely true that they cook with real and wholesome ingredients here. Portions may be humble, but that feeling of being comfortably full arises just before the last bite.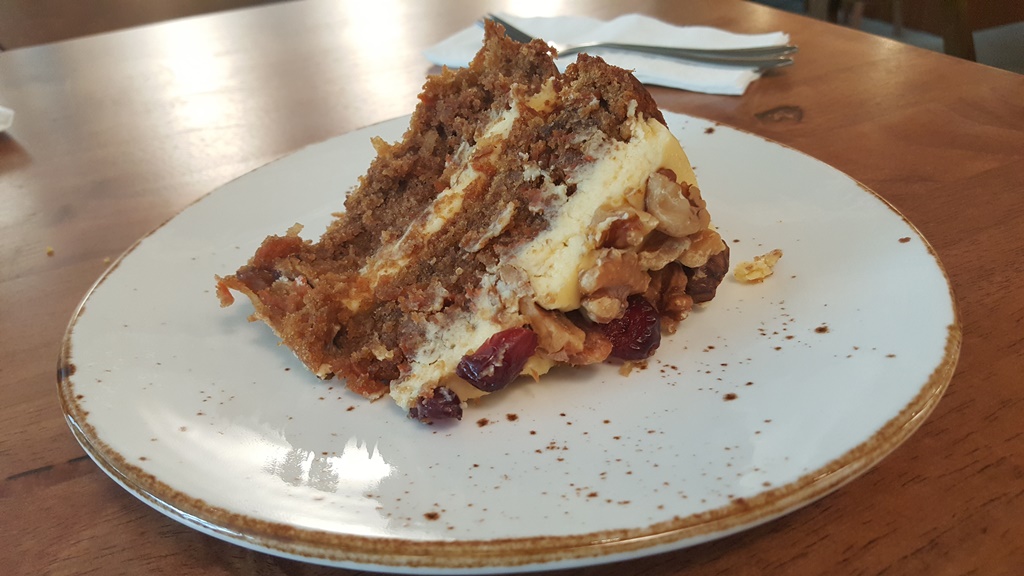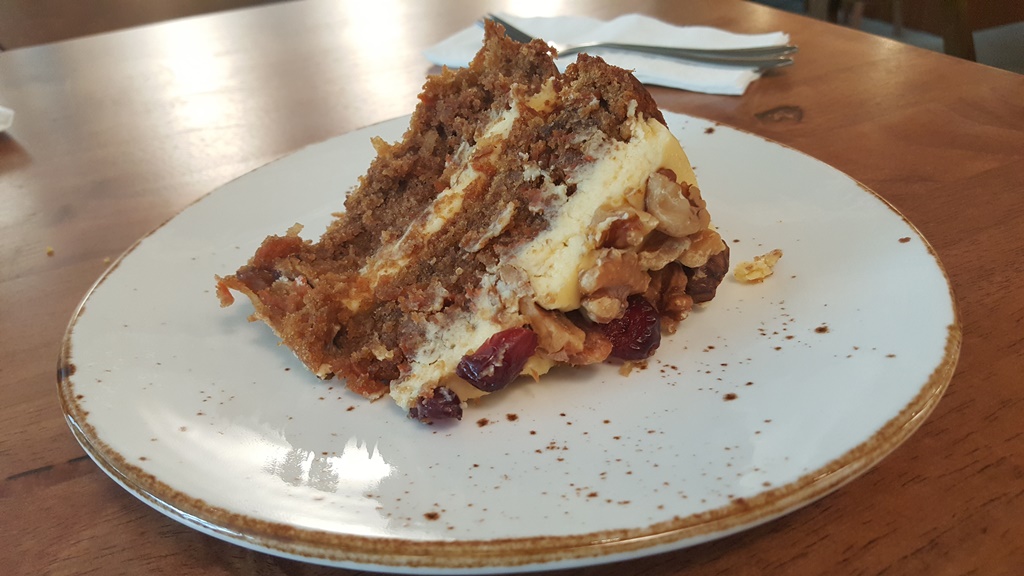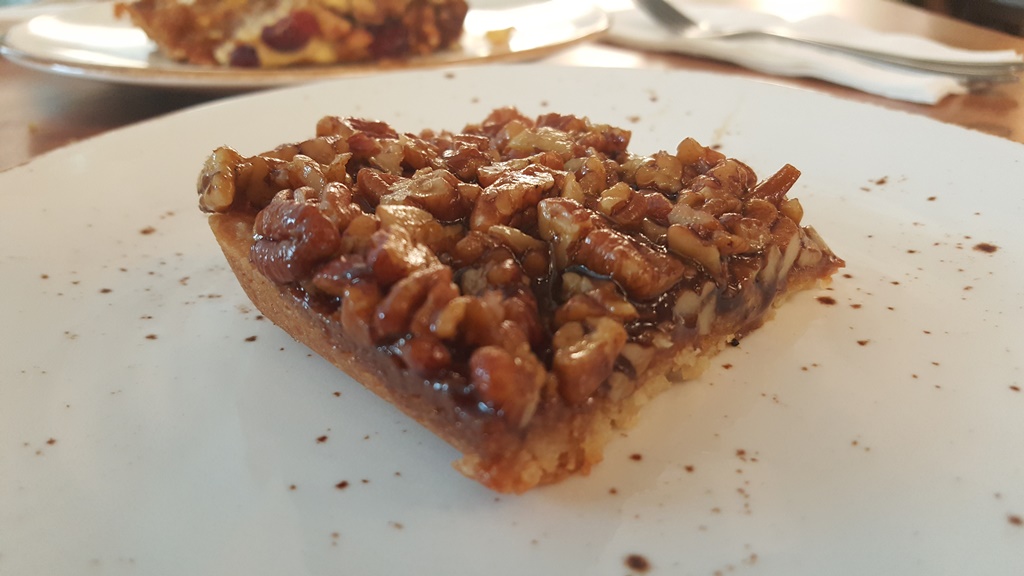 You mustn't leave Nourish without a taste of cakes and sweets. I've never been impressed by gluten-free desserts, but hands down they have a fantastic range that's as real as you'll get. I'm particularly fond of pecan pie (RM16), and they've cleverly portioned each slice to bring out rustic flavours of buttery pecan and crust laced with hints of maple syrup. The carrot cake (RM16) is simply divine. Topped with light chunks of walnut and tart dried cranberries, each bite has clean hints of crisp grated carrots and cinnamon which is not offensive but an exquisite slice of cake to share.
Nourished I was, as I pushed through the beautiful white glass-paned doors. The journey for real wholesome food just started, and the bar is set quite high, I must say.
Location and details
Address: Nourish by Kenny Hills Bakers
35, Jalan Medan Setia 1,
Damansara Heights
50490 Kuala Lumpur
Tel: +603 2011 6990
Website:  https://www.facebook.com/nourishbykhb/
Opening Hours: Daily 8am – 6pm