The Locker & Loft at Damansara Kim: Restaurant review
This discreet den in Damansara Kim has enough potential to become a top draw for dining and wining, with a mind-broadening menu of Asian-accented small plates and an eye-opening emphasis on whimsical cocktails and other libations at liberating prices.
Discovering the loft
Look for the locker to locate the loft: This restaurant-bar lurks on the first floor without a signboard to expose its existence; stride up the stairs and swing open the rusted entrance to slip into this stripped-back space, which succeeds in simultaneously looking raw and rough around the edges while still manifesting a rustic sort of elegance for an intimate, white-tablecloth night out.
Light snacks
Come on a starved stomach – there are fewer than 15 dishes on the soft-launch selection, but many are worth sampling. Start with miso-flavoured moringas (RM6), their tough, fibrous exteriors concealing a soft centre of flesh and seeds – bite down and suck out the edible insides; it's a vegetarian version of consuming bone marrow. Another should-order: Revisionist dim sum – yam croquettes stuffed with char siew (RM12), their crisp bite and tender chew channelling gratifyingly modulated tastes and textures.
Crafty fusion small plates
The kitchen craftily blends globe-trotting influences to carve out its own idiosyncratic recipes – the inspiration for the queso and chili con carne might be Tex-Mex, but both feel infused with Malaysian sensibilities – not in a watered-down way, but souped up with carefully calibrated herbs and spices meant to pleasure local palates. If you attempt to share the creamy-savoury minced pork and sweet potato leaf queso, perfectly paired with Hainanese toast (RM15), you may wind up fighting off your companions for the final mouthful of this marvellously moreish dip. The pork chili con carne is intimidatingly thick and initially teeters toward dryness, but once everything in the bowl mingles together, it's balanced in every way by the moist sweet potato fries (RM15).
We'd enthusiastically endorse the crispy-breaded catfish fingers with Creole-style plantain chips and ginger torch tartare (RM15) and merrily munch on the potato and bitter gourd pakora with mint ginger dip (RM12). The roasted cherry tomato bruschetta, made with Hainanese toast and topped with sambal kantan mayo (RM13), is a resonant, resounding hit too; the combo feels like something we've never quite eaten before, and we'd love to have it again.
The mutton varuval quesadillas with mango chutney (RM15) function as both crowd-pleaser and stomach-stuffer, but the beef rendang mantou with pickled vegetables (RM12) points to the perils of the put-anything-in-a-bun bandwagon; the meat is chewy and falls short of a satisfying protein-to-carbs ratio. Through it all though, prices remain reasonable: two customers can have a distinctive, delicious dinner for RM80 (sans drinks).
Thirst quenchers
Drinks are nonetheless necessary here – when we visited, the bar's cocktail list promised temptations like a Kelapa Rock made with fresh coconut water, a Southern Quack with black truffle-infused Aylesbury Duck vodka, Kg Pandan Don with pandan syrup and pandan bitters, Olivier with olive-oil-and-basil-infused Ford's craft gin, and Peppar, a concoction with charred red pepper and what the menu mysteriously described as 'a liquid surprise.'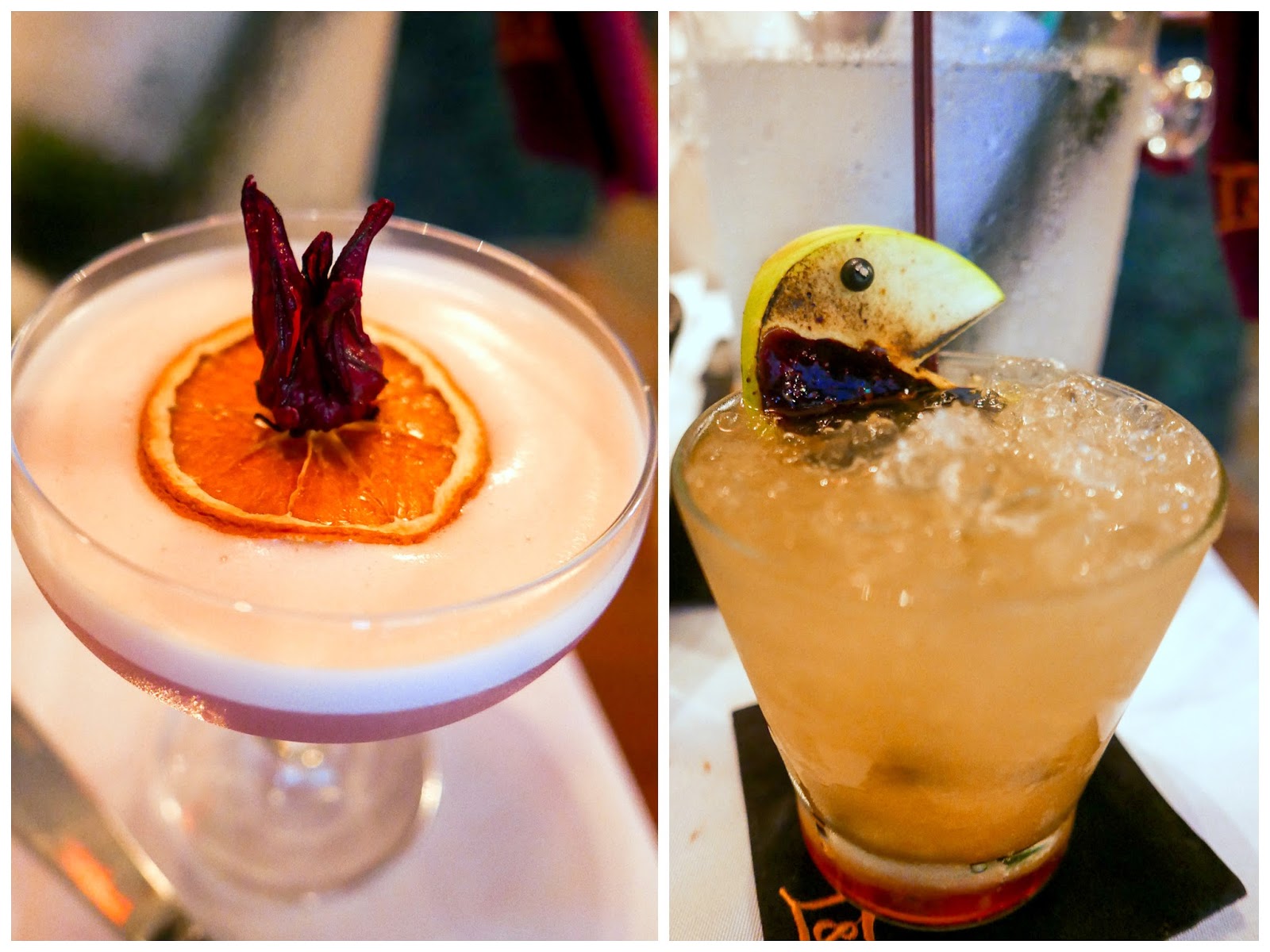 Alas, none of the above was actually available then; still, the cocktails we managed to try – notably a season-suitable Bang Pow with hibiscus-infused gin and house-made rose syrup, Jacked Up with gin, jack fruit and mustard, and Mada Asghar, with vodka, caramelised apple and dehydrated winter melon – were enjoyable, especially at their current rate of RM25-RM30 per drink. Wine is available; the Cab Sav house pour clocks in at RM22/RM100.
Location & Details
The Locker & Loft
40A, First Floor, Jalan SS 20/10, Damansara Kim, Petaling Jaya, Selangor.
Tues-Sun, 5pm-1am