TBF Signature Kitchen & Gastrobar at Ara Damansara: Restaurant review
Sitting in the alfresco dining area of this gastrobar offers me a good view of the spurting fountains and lighted artificial lake in Oasis Square.  Loud music thumps from twin speakers at its doorway as I scan the menu under gloomy pendant lights.  Its pages are laminated which makes reading difficult because of glare.  An over-eager waiter stands like a sentinel near my table, ready to take my order.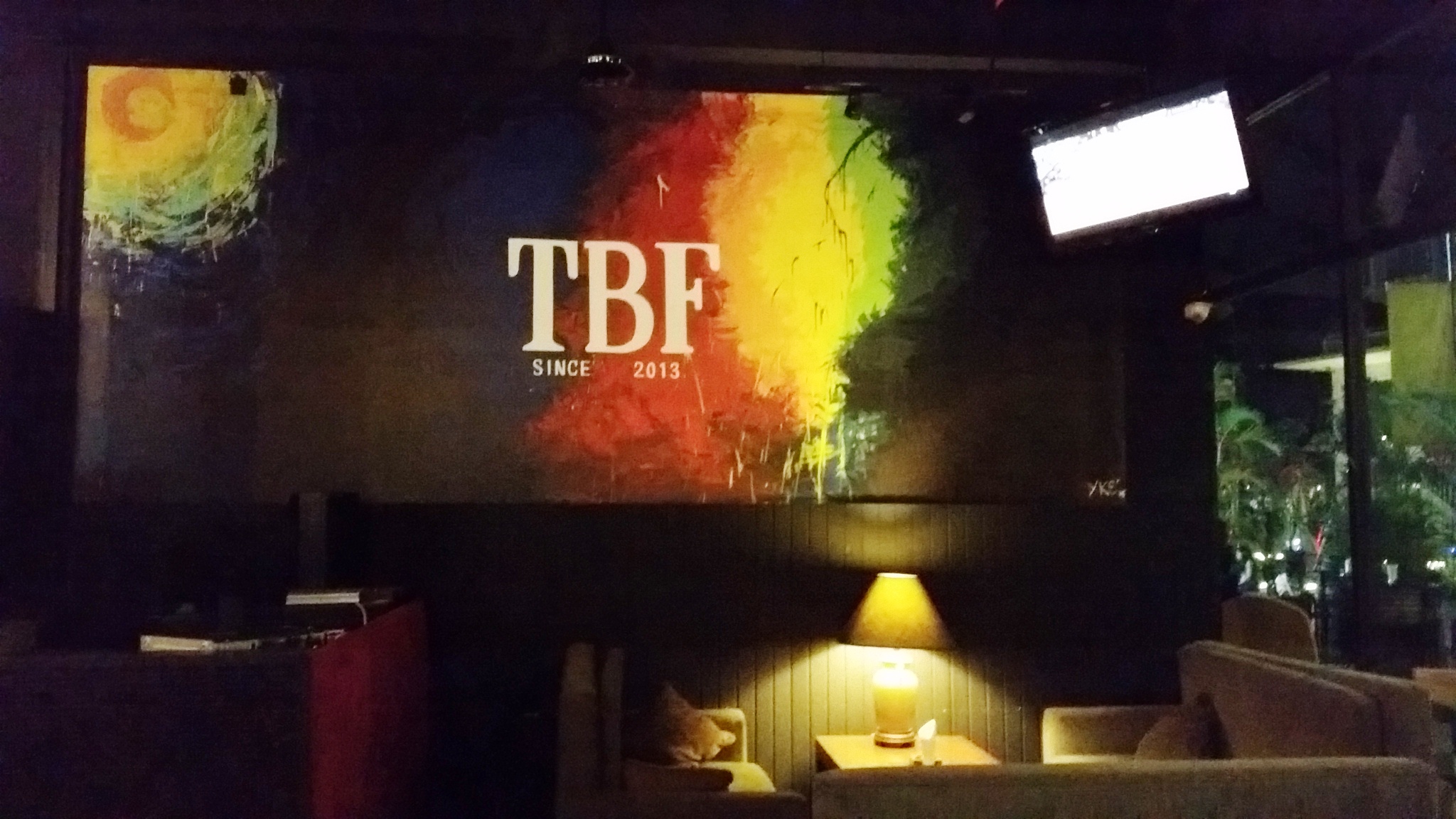 In the menu, there are no photographs illustrate the dishes which are pigeon-holed into appetizers, soup and salad, main course, stew, skewer and pizza.  A supplementary menu lists local dishes like fried Hokkien mee, pineapple fried rice, sea-food fried rice and fried kwey teow, amongst others.  The extensive items on the liquour list range from brandy to beer and from vodka to whisky.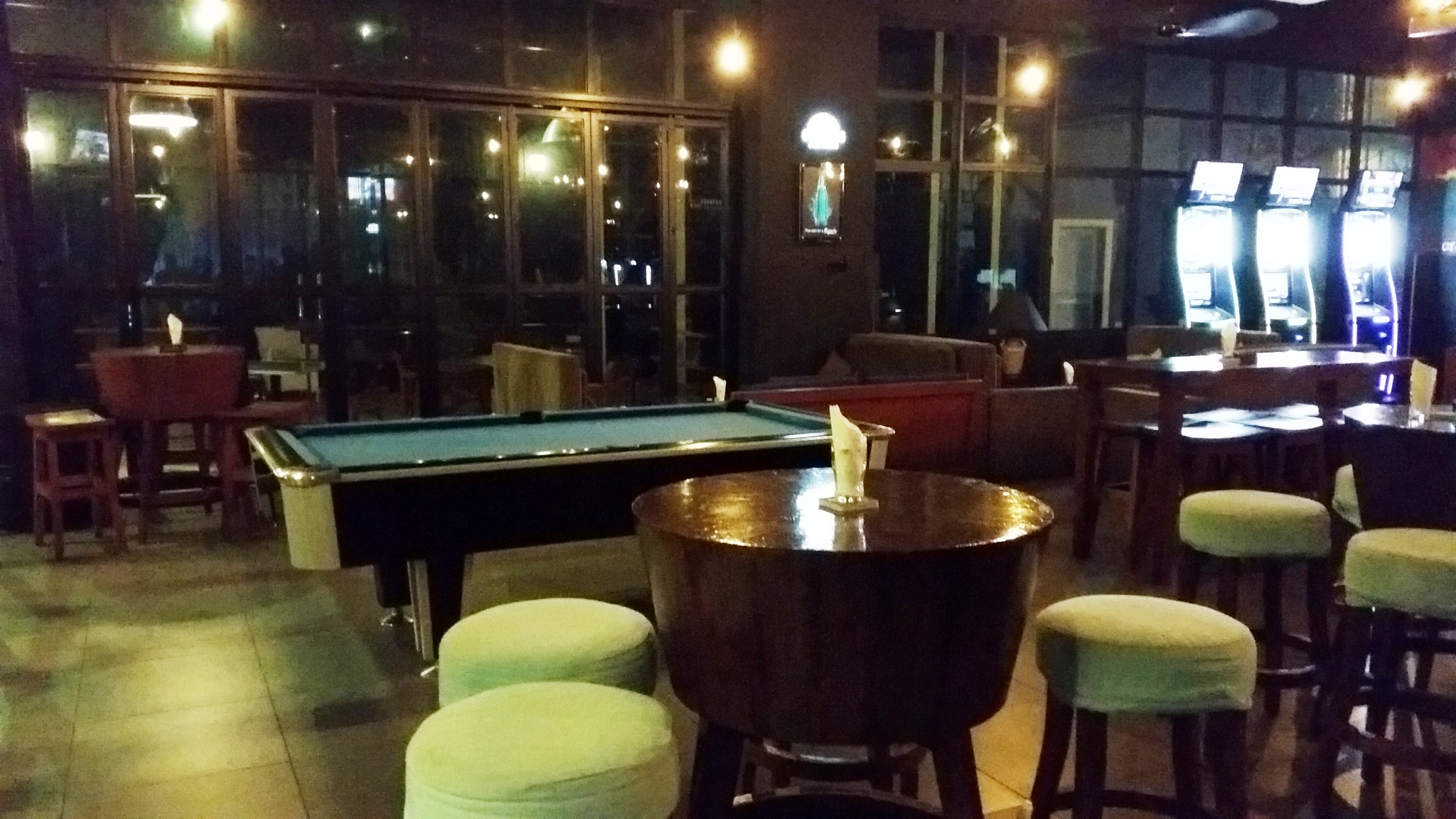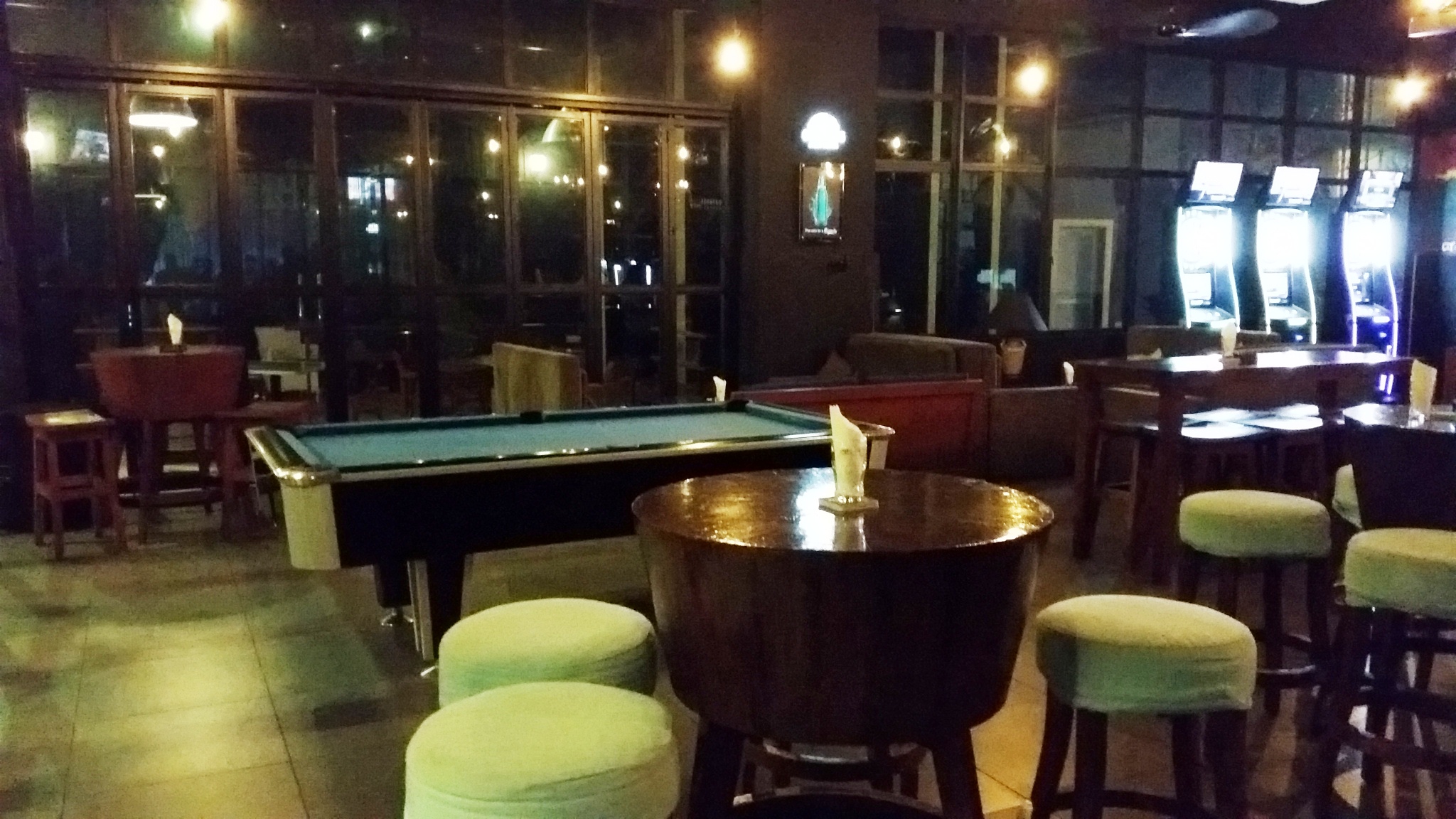 Inside the non-smoking section of the gastropub, sturdy wooden round tables are paired with high bar stools, and a cozy corner offers sofas for lounging around. A pool table and three darts machines provide minor diversions from boozing.
Norwegian salmon salad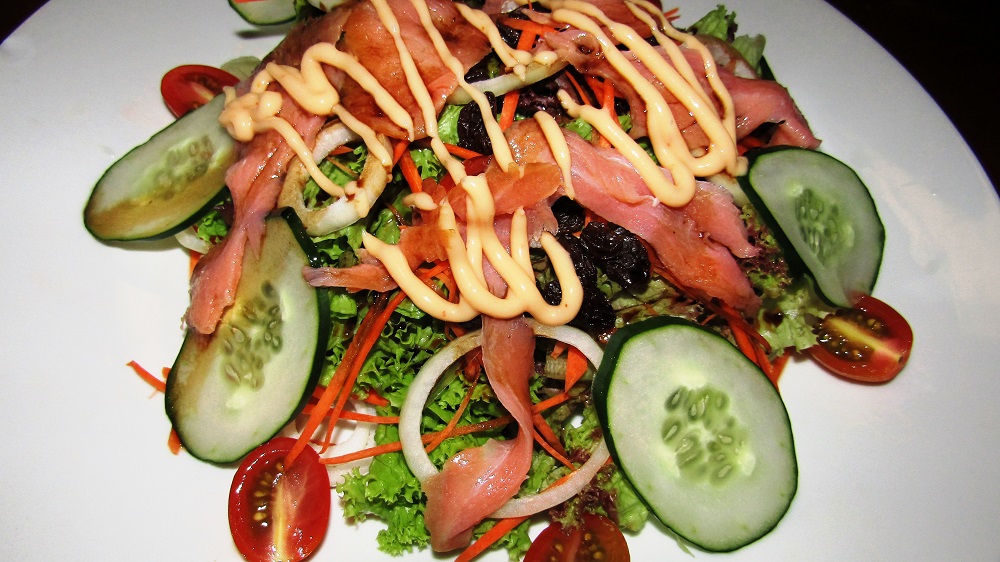 The kitchen tosses my salad (RM23) quickly and it arrives first. Several pale orange slices of salmon sit atop a pile of red leaf lettuce, cucumber slices, cherry tomatoes and onion rings.  A squirt of dressing and a sprinkle of crotons complete the dish. When I chow down a forkful, a bunch of crunch that contrasts with the smooth, creamy salmon sends my taste buds to a happy place.  The dressing holds all ingredients together.
Teriyaki chicken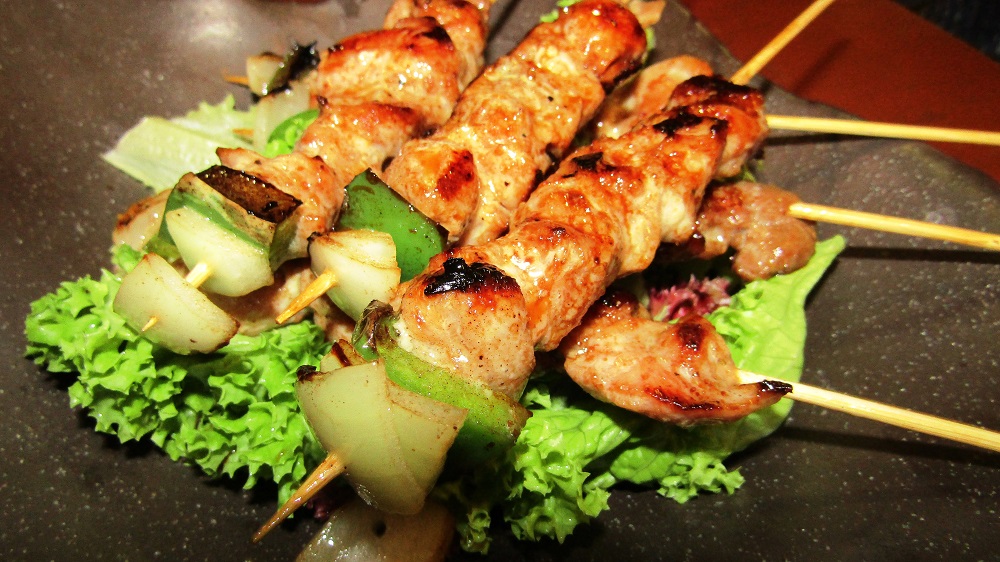 This dish (RM26) comprises six skewers of chicken pieces that are evenly browned but with a few charred edges.  Grilled onion and capsicum pieces top the end of the skewers.   Personally, I prefer chicken skewers to have alternating pieces of capsicum.  My first bite rewards my taste buds with a mild bitter flavour from the capsicum that brings out the sweetish-saltish flavour of the chicken. The texture of the bird is a bit dry, however.
Seared salmon fillet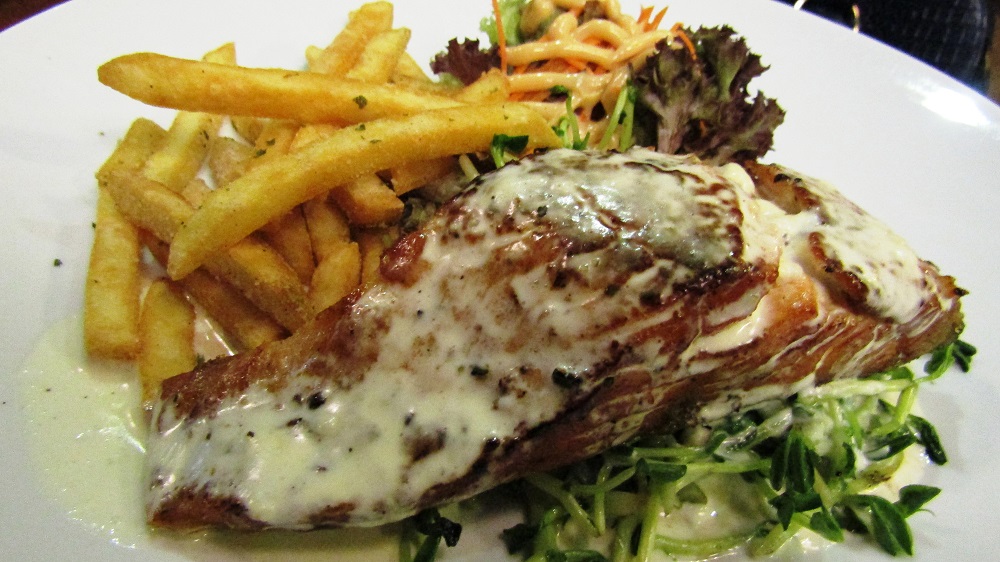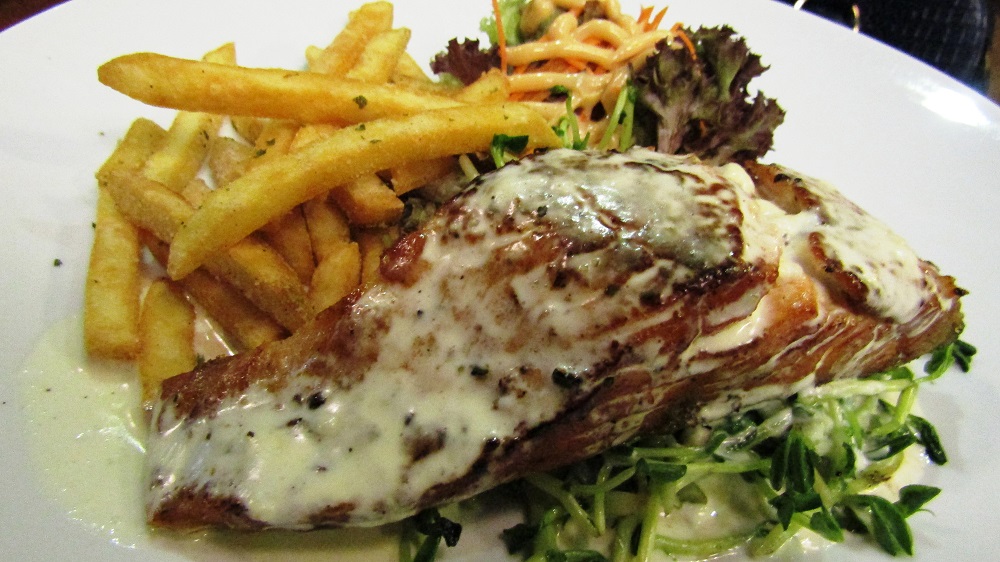 Sides for this tricky-to-prepare dish (RM30) are fries and veggies, and the salmon fillet is bathed in a butter-based sauce.  My expectations of a crisp, crackling skin and moist, juicy meat are met and there's a hint of lime. The crispy, saltish fries, when dipped in the sauce, turn from good to great. I can't help but speculate that the fries are intended to be salty so that drinkers go thirsty and guzzle more booze.
Salt and pepper baby crab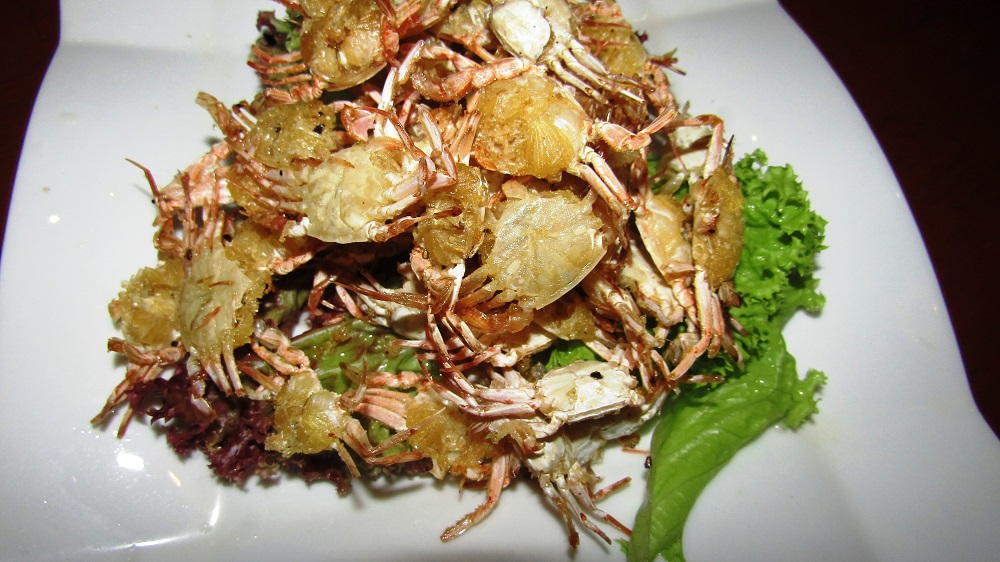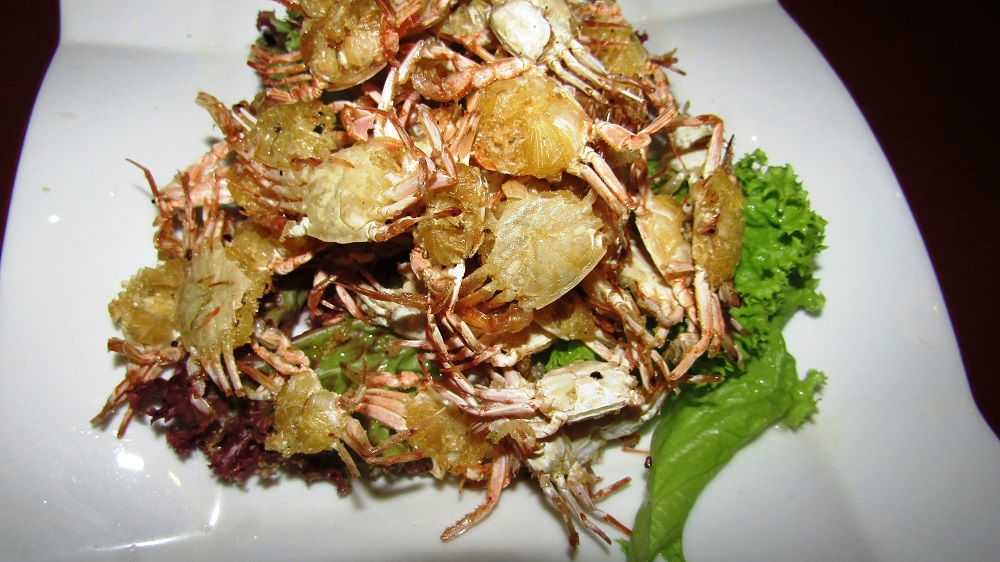 The tiny crustaceans don't taste anything much except deep-fried batter that is salty. This snack (RM18) is meant for drinkers.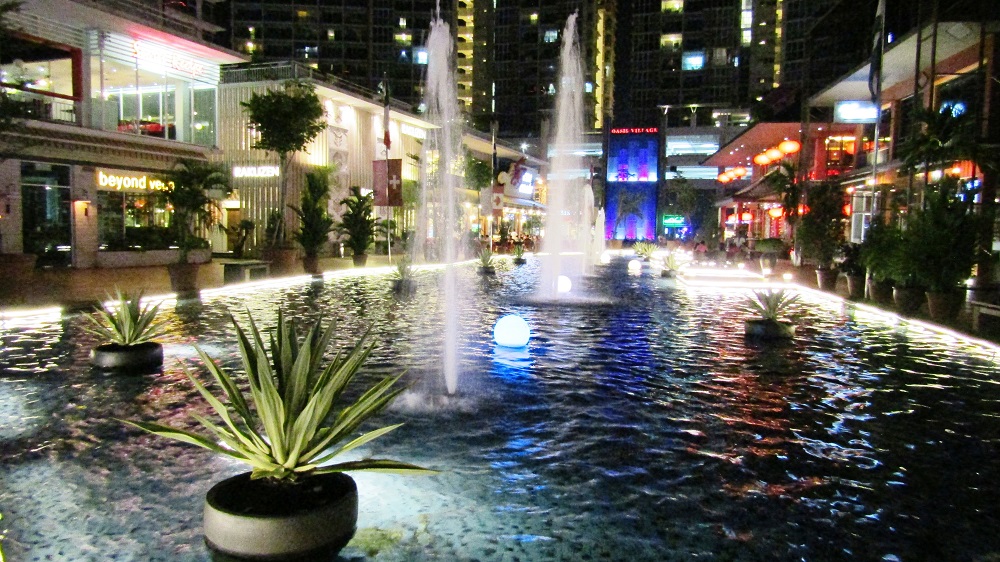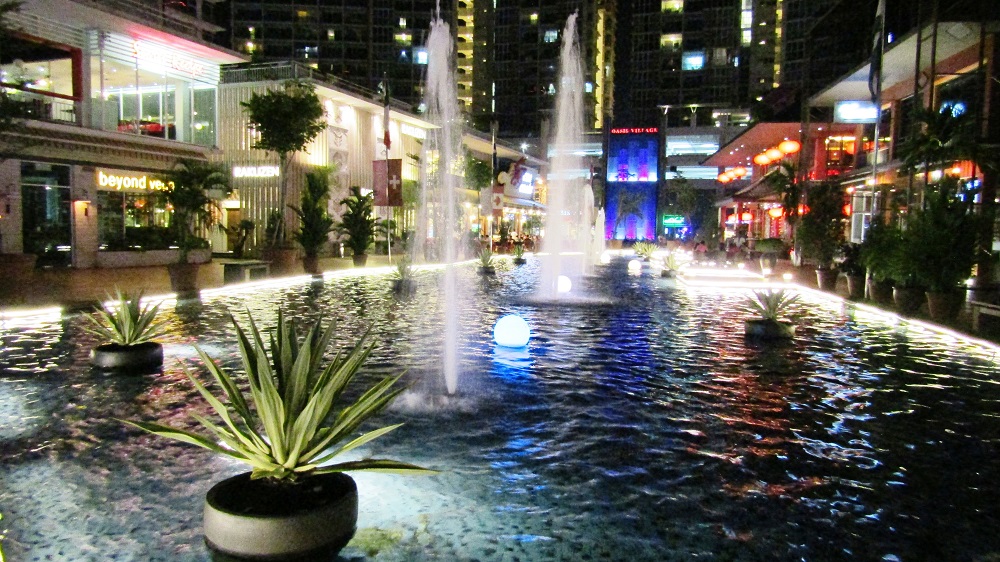 Verdict: TBF Signature Kitchen is a star addition to the dining scene in PJ where you can get a hearty dinner before some drinks to chill out.
Location & Details
Lot R-10, Central Piazza No. 2, Oasis Square, Jalan PJU 1A/7A, 47500 Petaling Jaya
Open daily from 5 pm to 2am
Tel: +016-9825541