Tasteful Magic at Wizards at Tribeca: Snapshot
Step into a semi-secluded area away from the hectic crossings of the Pavillion-Star Hill square into the modern gastronomical magic of Wizards at Tribeca.
Located opposite the lobby of the hip Tribeca Serviced Suites, this independent eatery provides specialized breakfast, lunch, and dinner menus that make for a delicious experience for the whole day.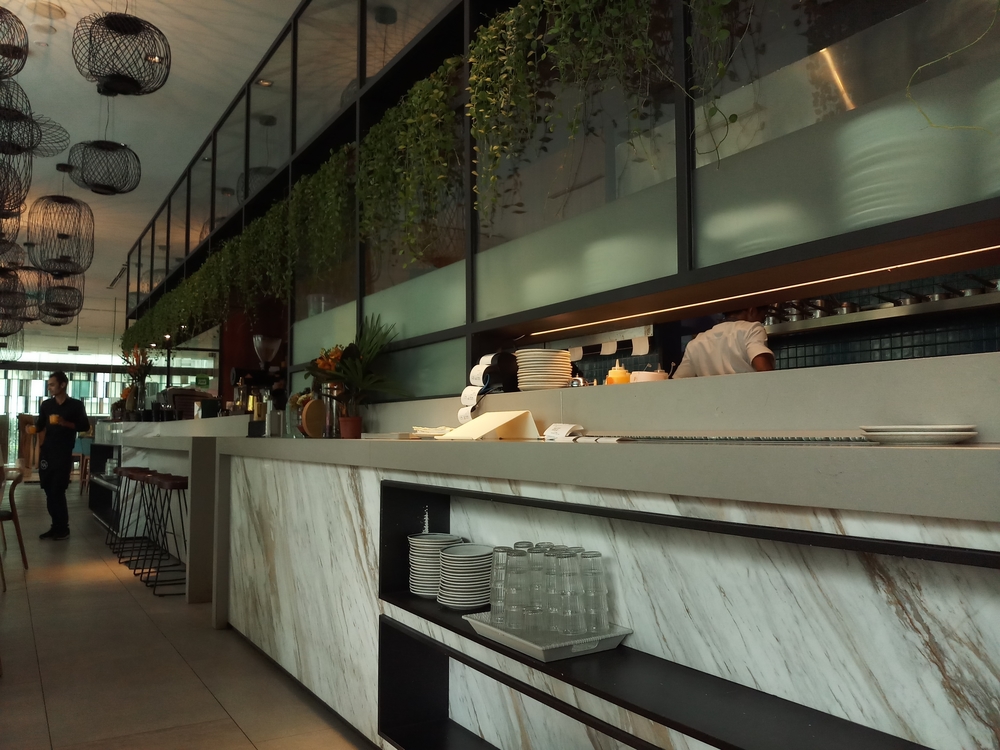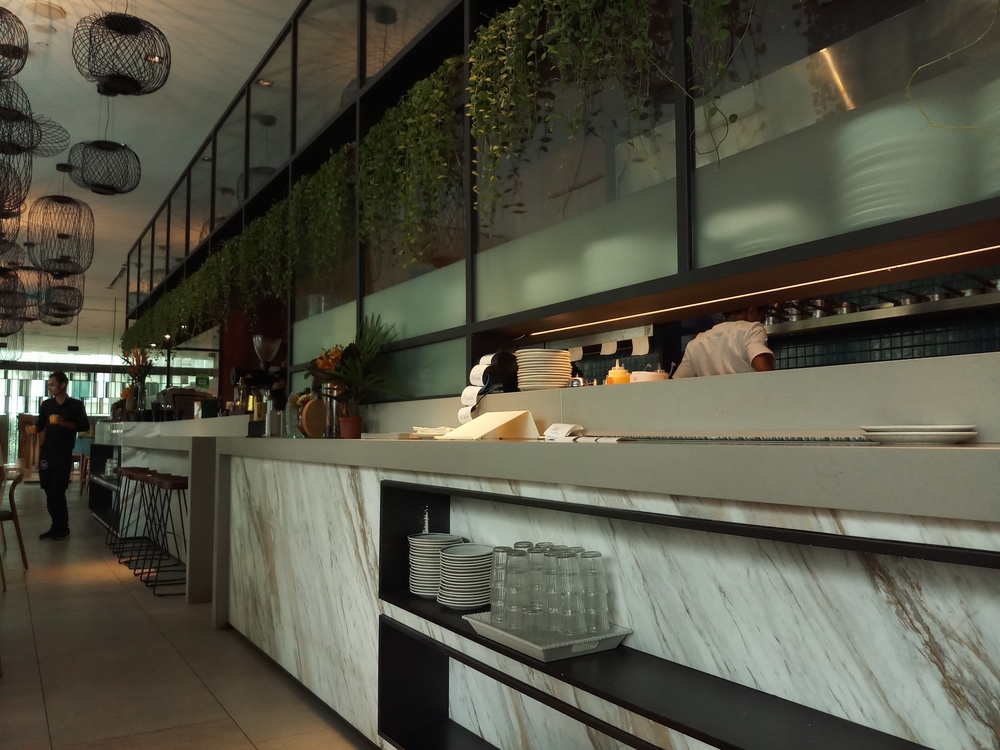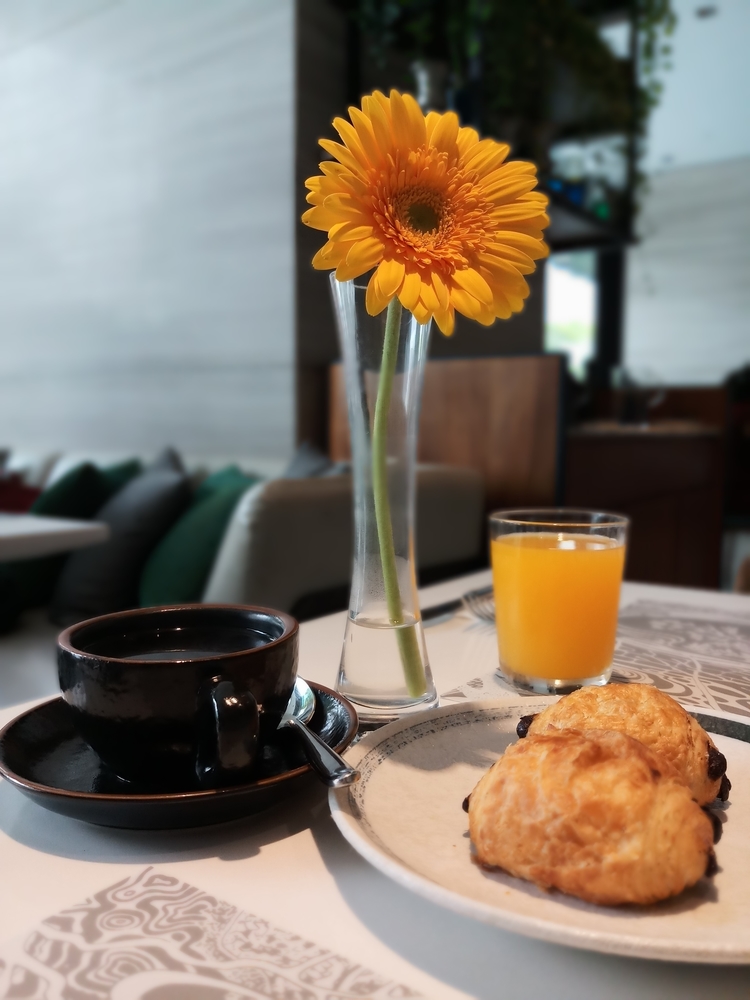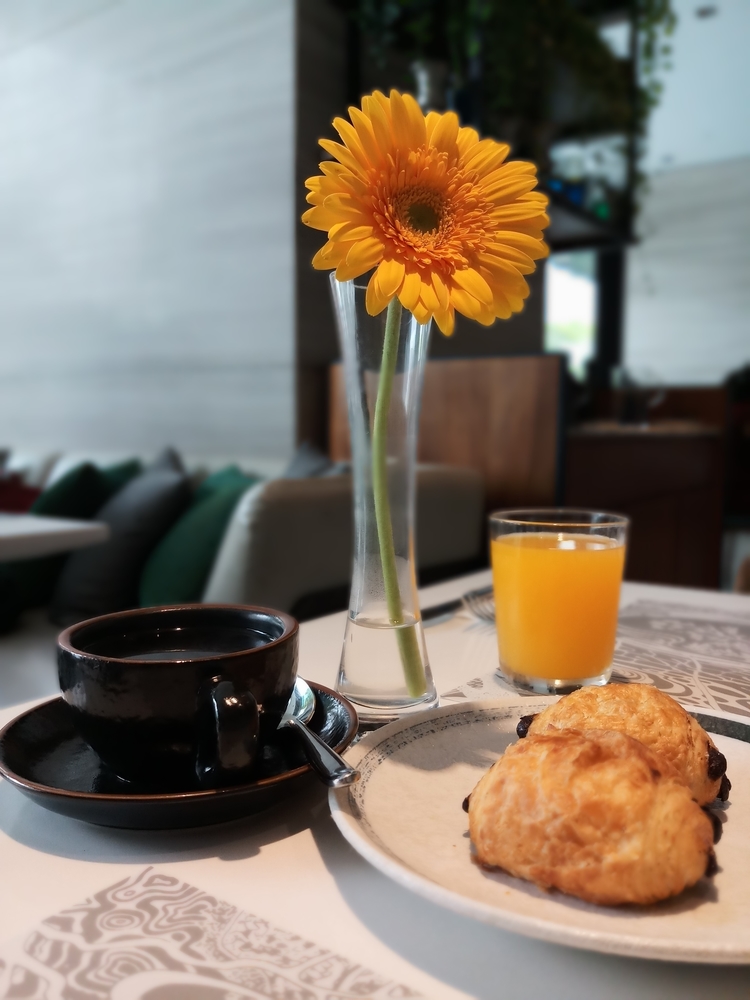 For breakfast, the Golden French Toast is visibly a crowd favourite. Non-stop plates of beautiful thick toast covered in fine Nestum grains, served with a side of chocolate crumble, fresh fruits, raspberry coulis, and an adorable beaker of maple syrup presented on the pristine marble counter left us drooling with anticipation of it coming to our own table.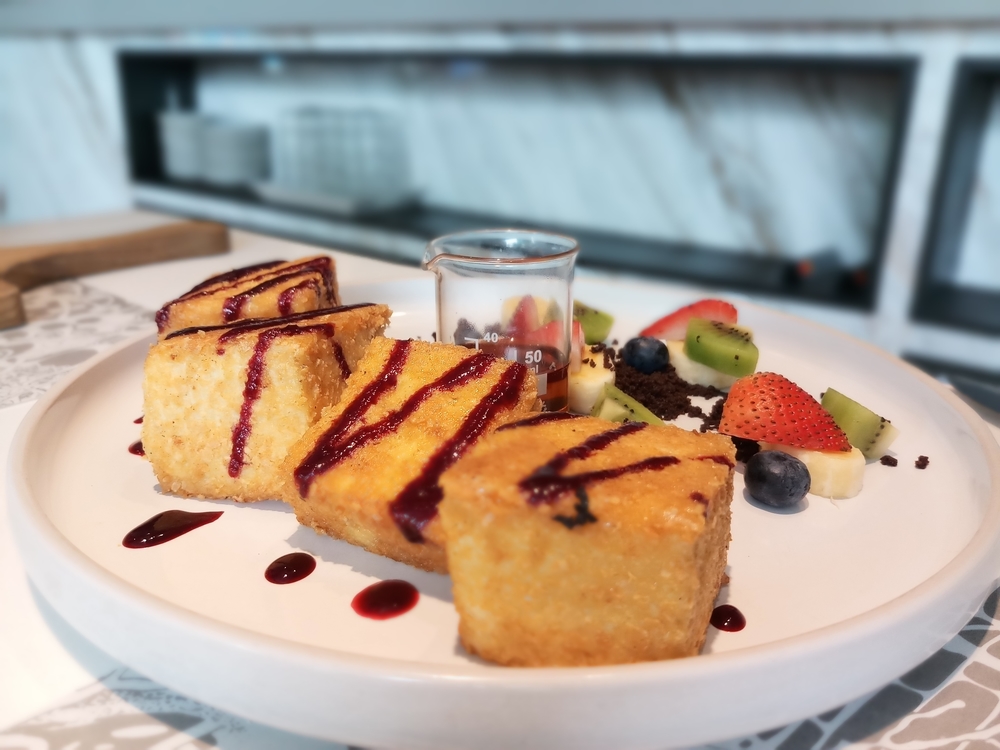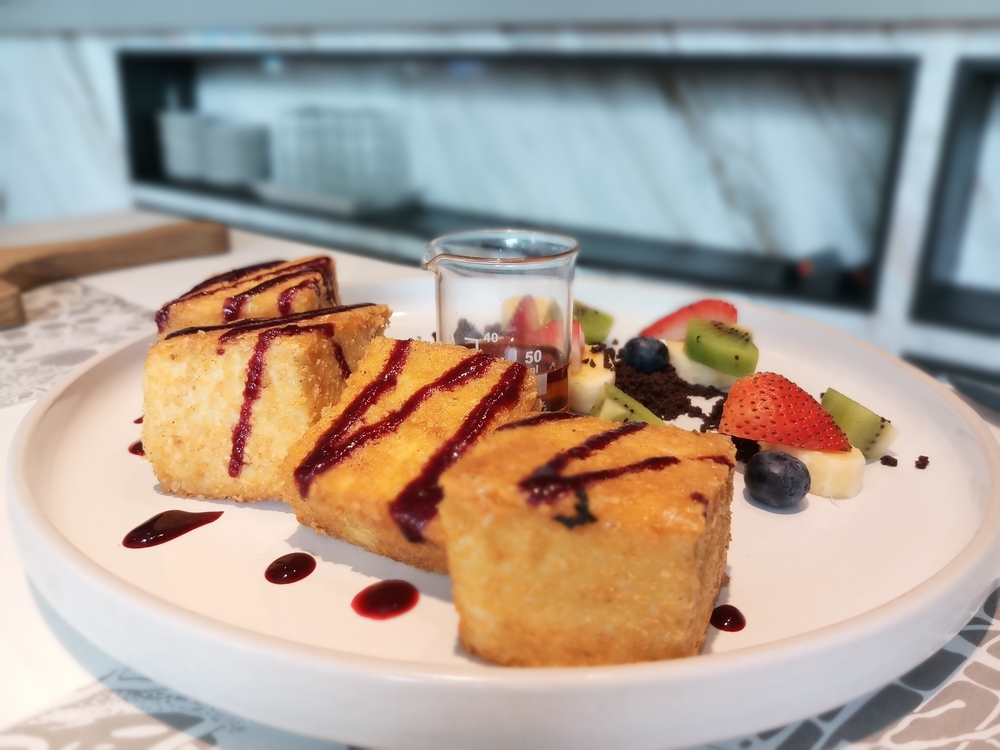 Hot food lovers like me dove into the Melting Pot skillet of 3/4-baked eggs, chicken chorizo, mushrooms, and homemade tomato coulis served with a thick slice of sourdough bread. With just a touch of seasoning and soft potato bites, this breakfast dish reminiscent of shakshuka is a sure fire guarantee to be a great to the day.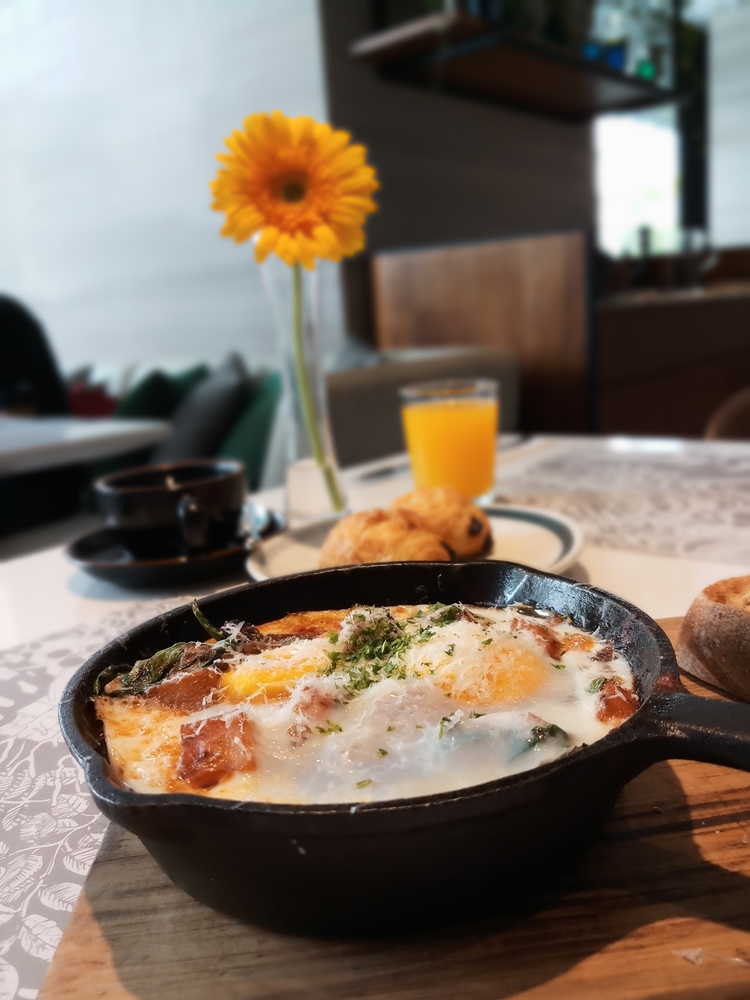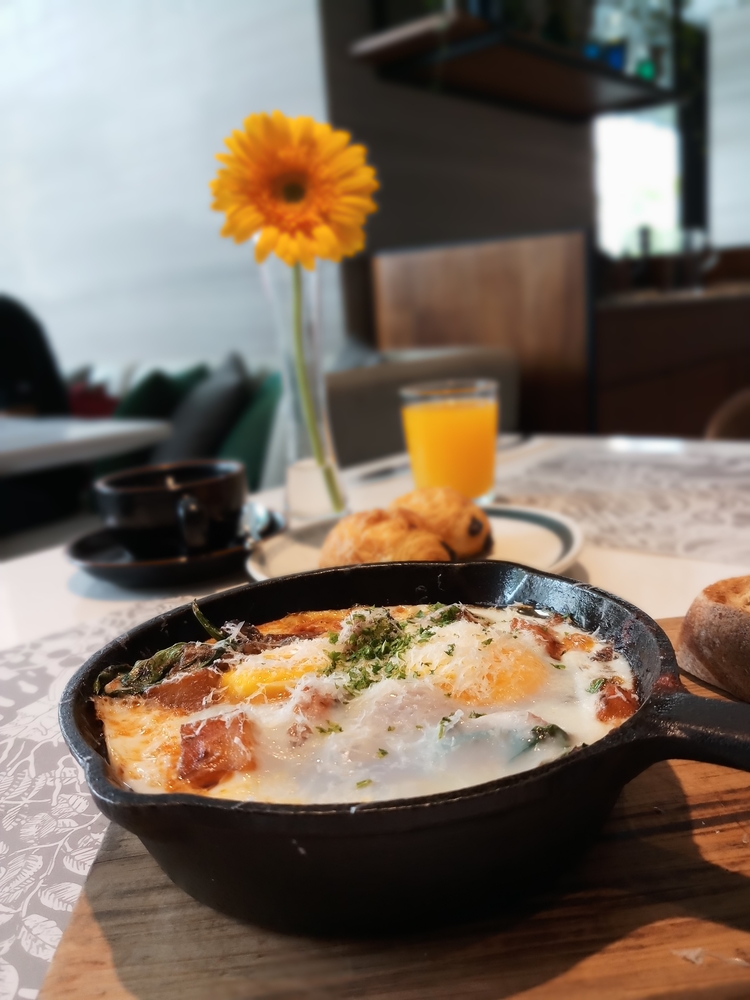 We did not manage to sample any of the lunch offerings due to time constraints, but with items such as Saly Bowles, Buttermilk Fried Chicken Burger, and Wizards' Chip & Dip on the line-up, we're definitely due for a visit back!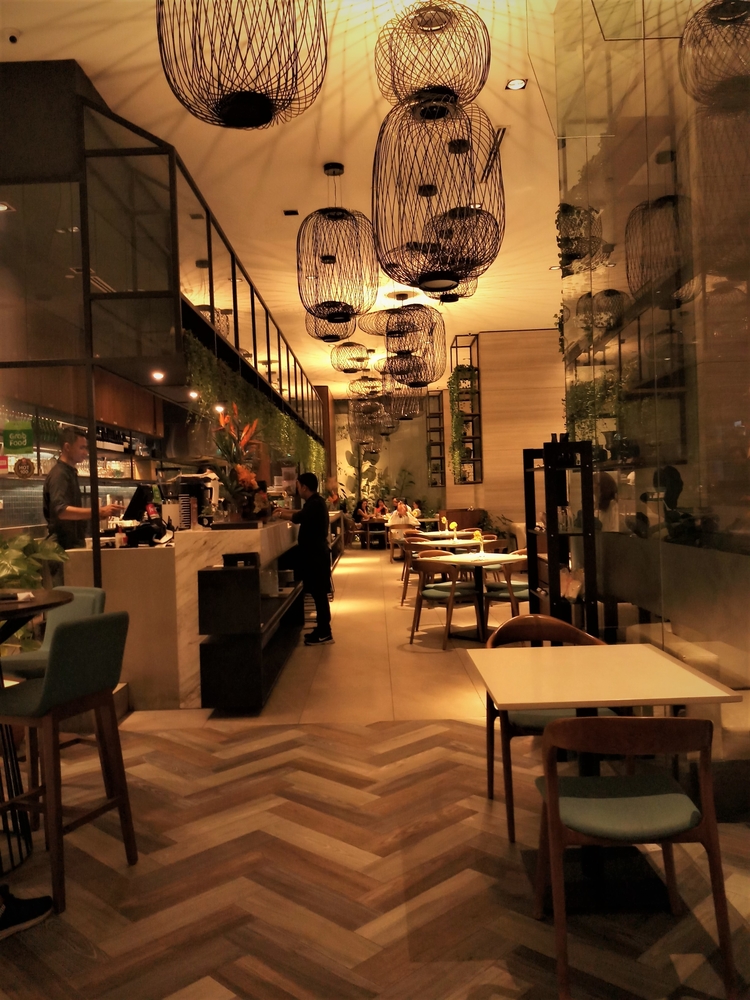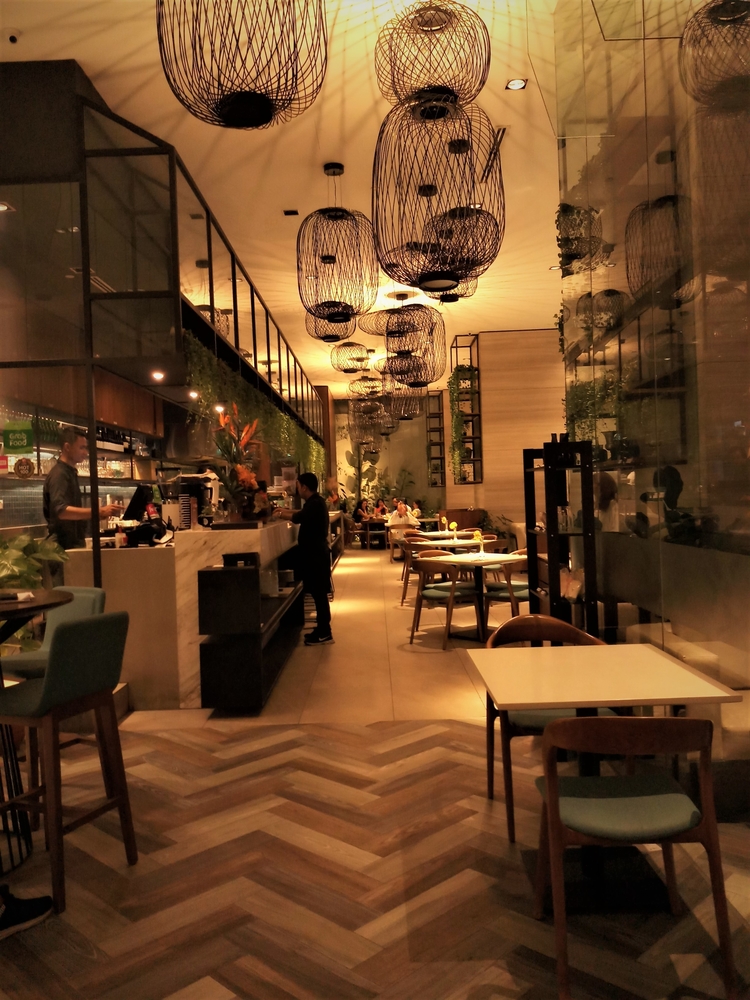 The Salmon Tataki salad makes for a delicately fresh opening to a dinner course, with avocado puree, compressed cucumber, tomato, fennel and yuzu foam.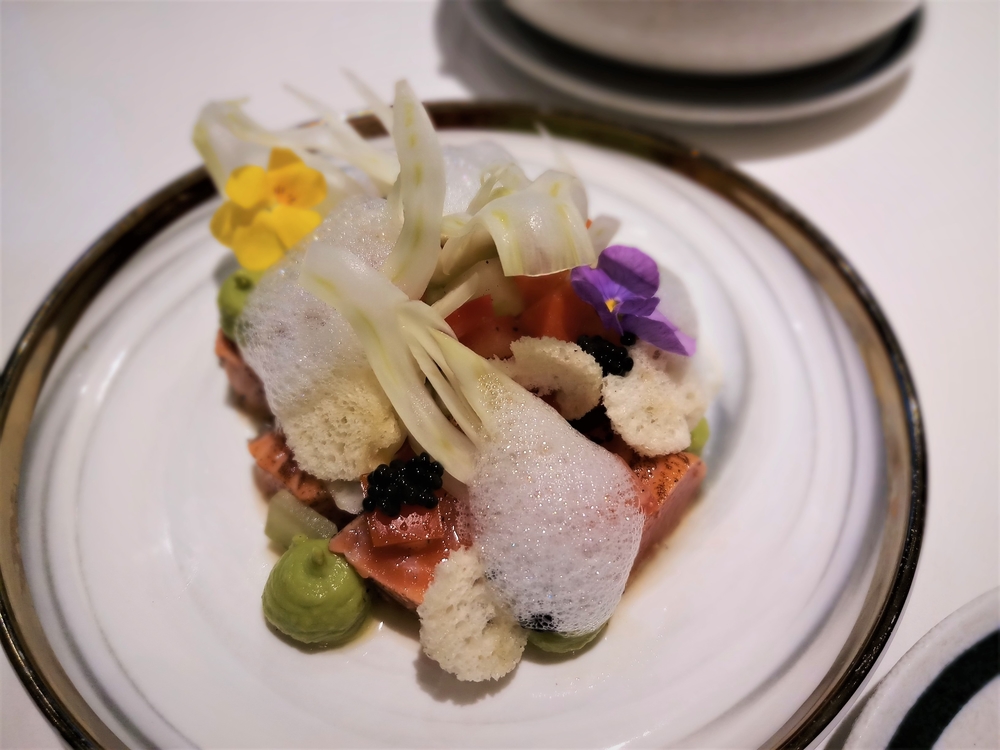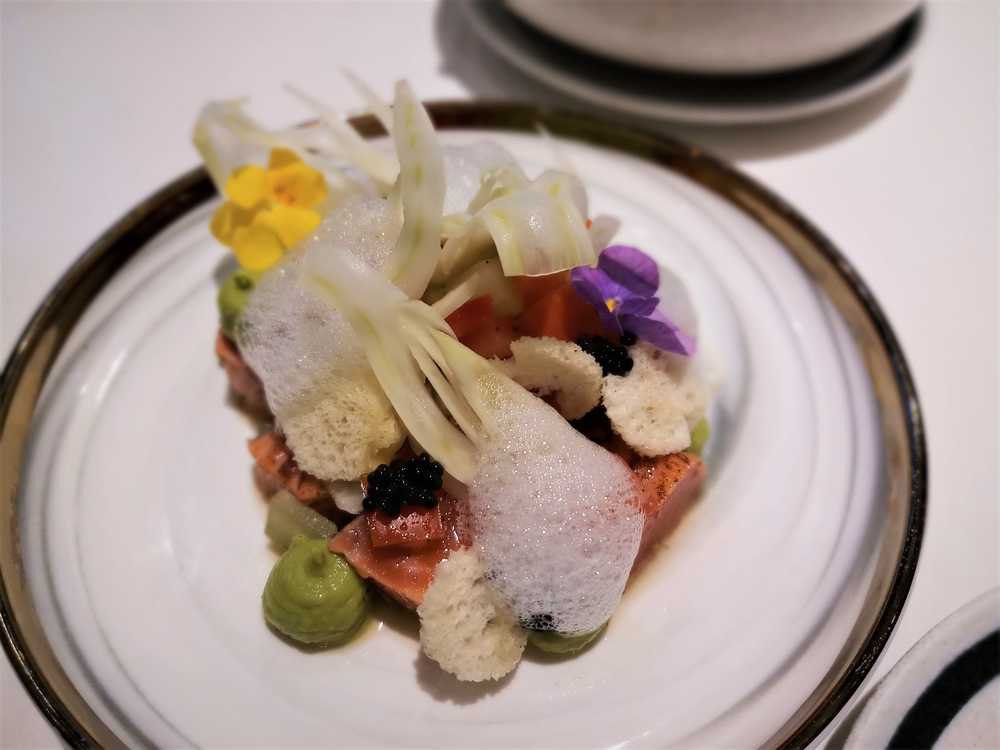 We followed with the Seared Pacific Halibut, wanting a lighter option from the usual red meats. The garlic crusted cauliflower mousseline, balanced with giant green asparagus, mushrooms, and beurre blanc sauce were a delight as the crispy fish skin and creamy sauces made for a satisfying mouthful.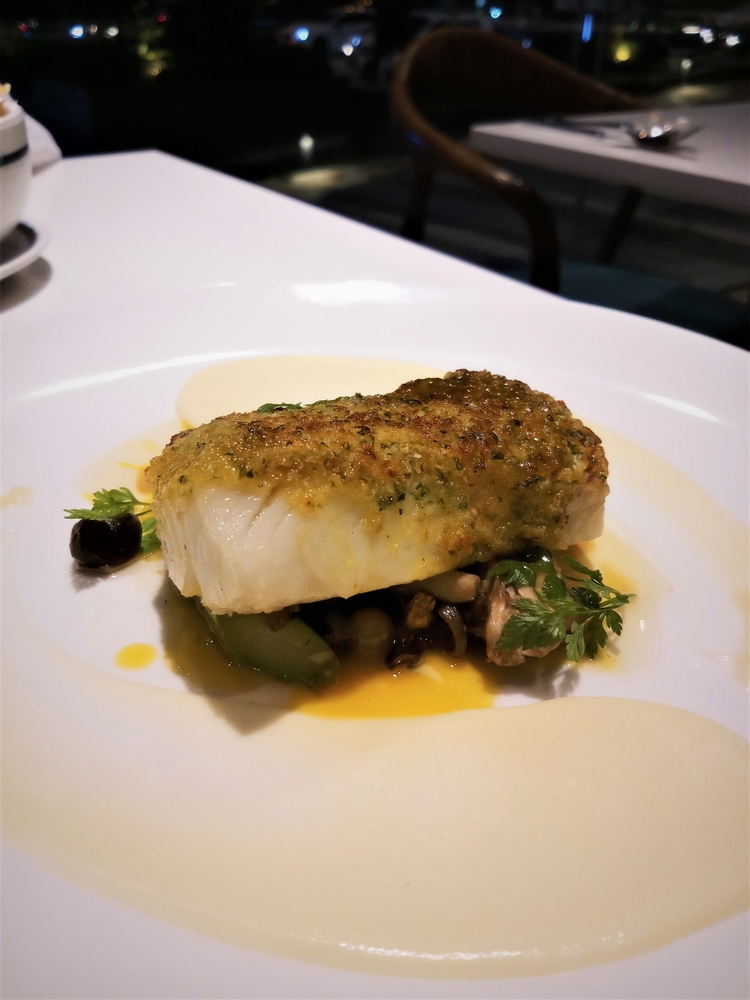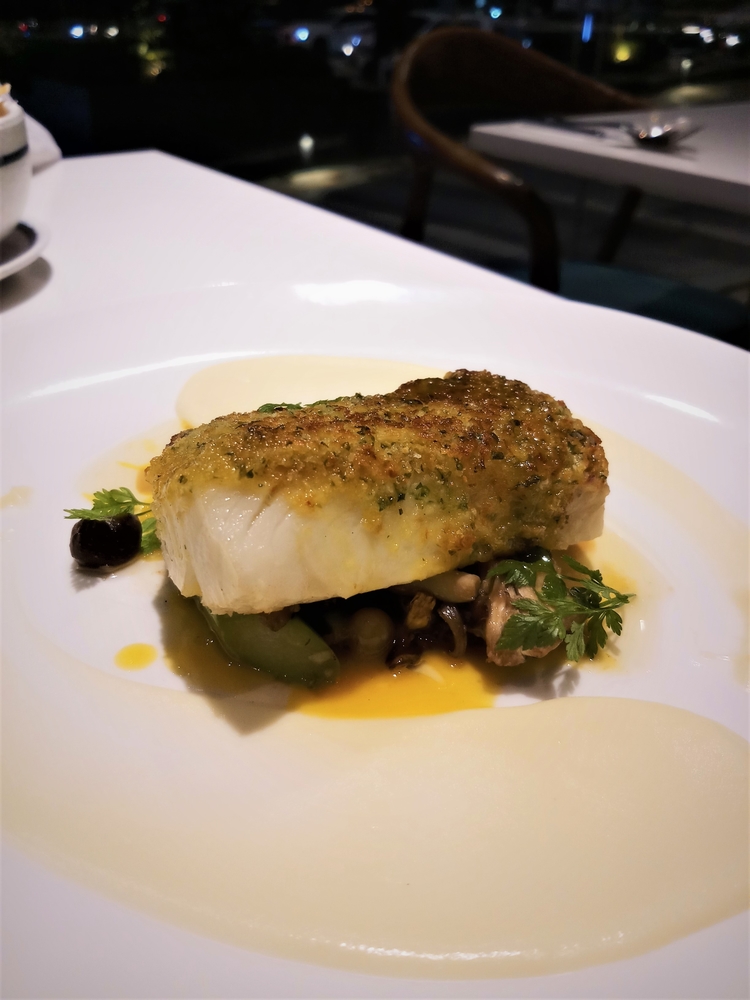 A definite menu highlight (and one we strongly recommend) are Wizards' signature: the Truffle Fries! A bountiful bowl of crispy shoestring fries tossed in truffle oil and garnished with a very generous heap of grated cheese and herbs makes a perfect side for sharing, or a real treat all to yourself!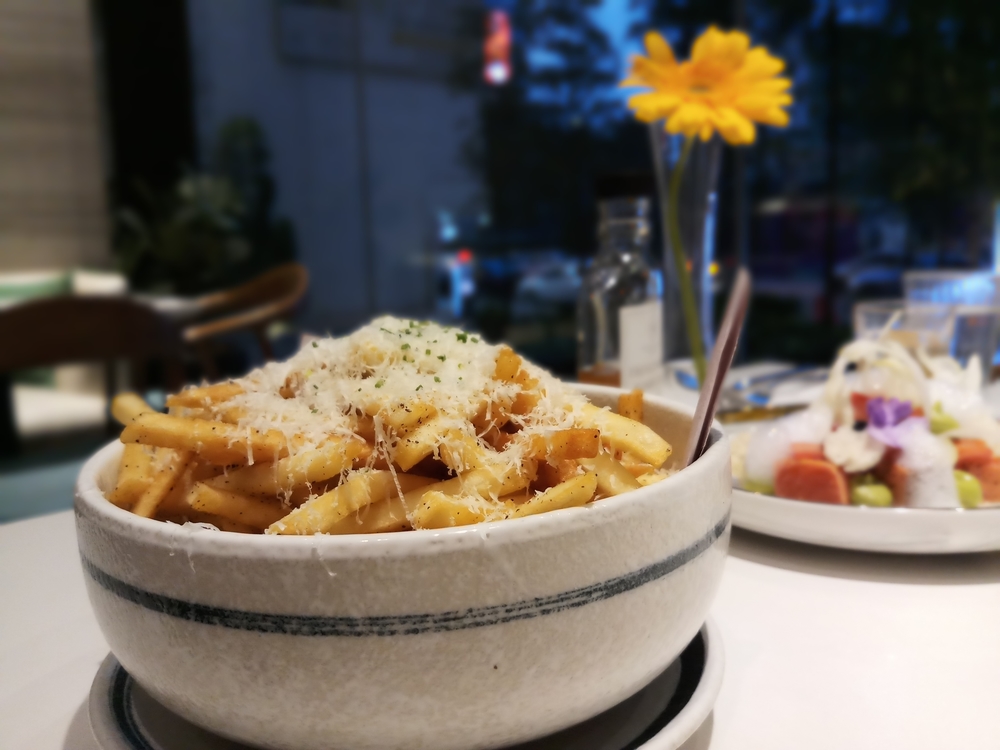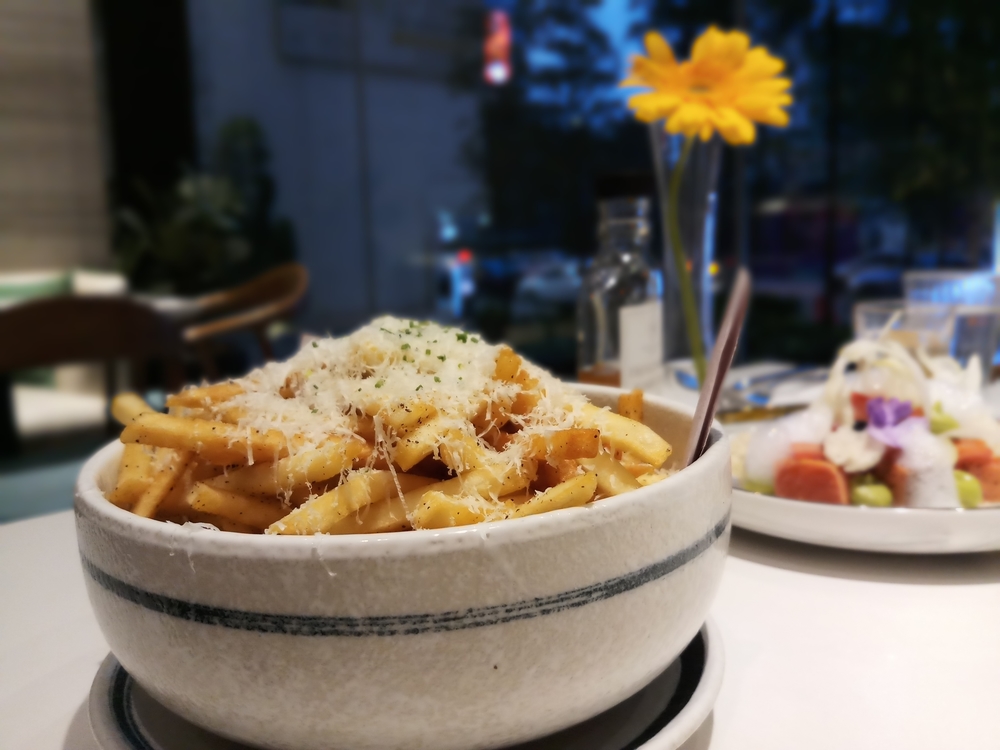 To round off the dinner table, end with a bang with the Tiramisu Bomb dessert. Encased in a sphere of dark chocolate, the pouring of warm mocha or mascarpone cream sauce (pictured here) and coffee jelly with bites of raspberry to counter the bitterness of the chocolate will melt you with comfort from the first spoonful.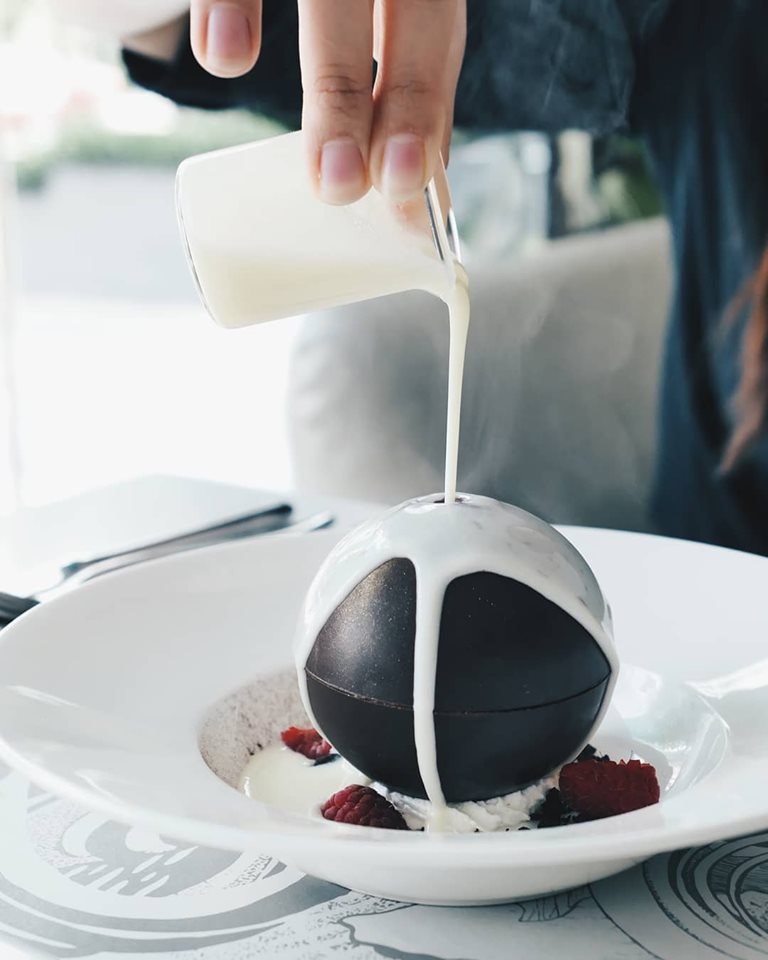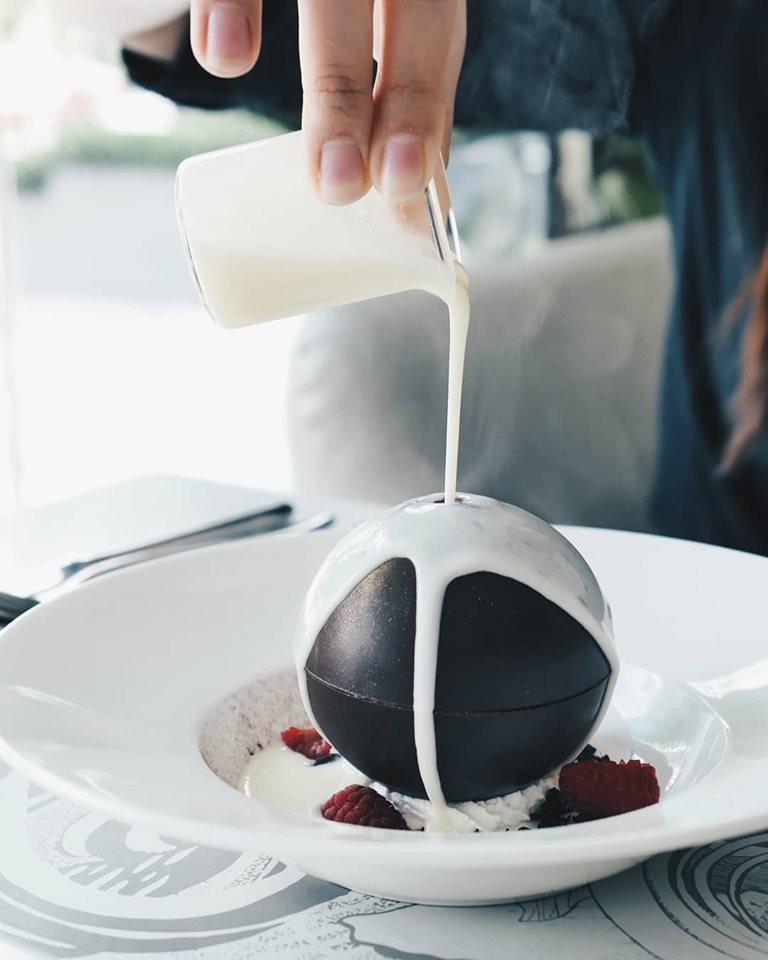 As a palate cleanser and accompaniment to the meal, why not try their house French Rose Kombucha? With the savoury touch of French Rose tea and the tang from the fermentation process, we can't deny its excellent pairing.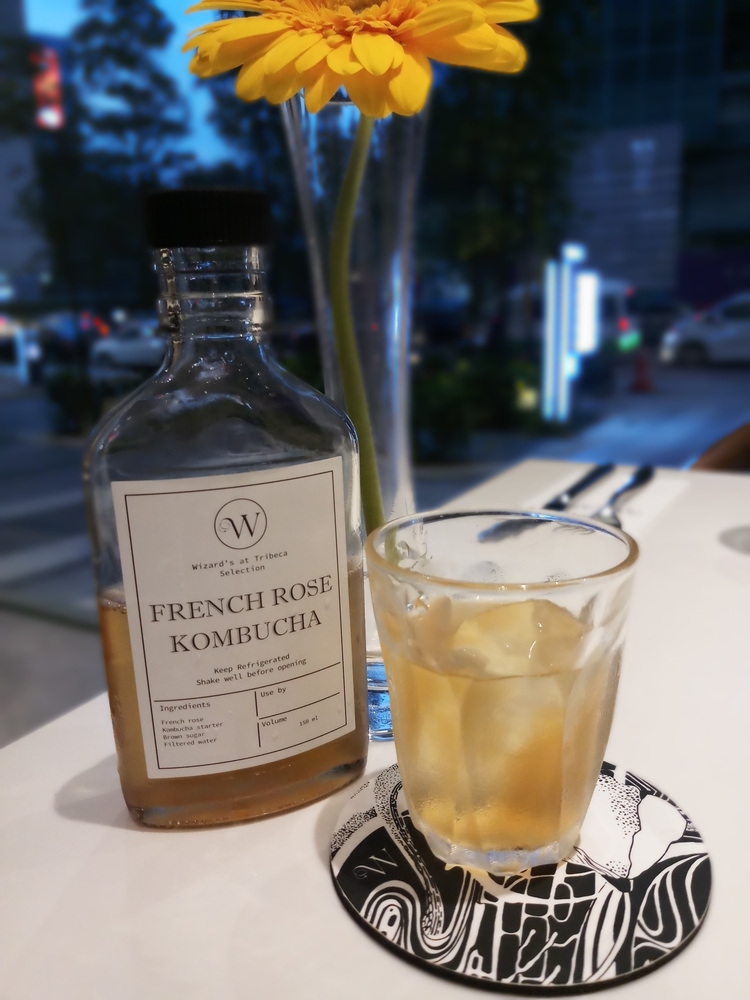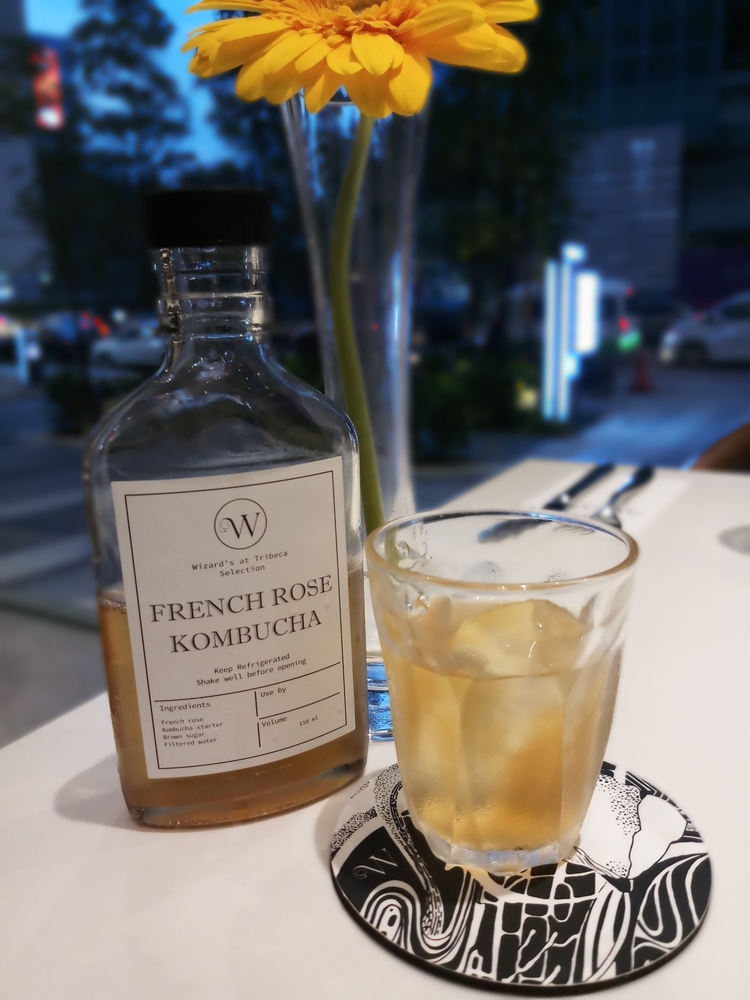 Do note that the Specialty Brunch menu is only available from 10am – 4.30pm, Lunch menu from 12pm – 4.30pm, and Desserts menu is from 12pm – 10pm. To view all Wizards' menu items, click here.
Location and Details
Ground Floor, Residensi Tribeca, Jalan Imbi,
Kuala Lumpur, Malaysia
Tel: (+603) 2715 5308
Hours: 10am – 10pm daily
Website: Wizards at Tribeca