Taste by Champignons: Snapshot
Head chef of Champignons and restaurateur, Gary Chang, recently opened his brand new brunch haven and European bistro, Taste by Champignons. The chic new restaurant also features an in-house patisserie with a lovely assortment of freshly baked pastries, cakes, pies, cookies, and homemade jams. Think cutesy, fun-looking creations that pop with colour, and presents a carnival of taste in your mouth.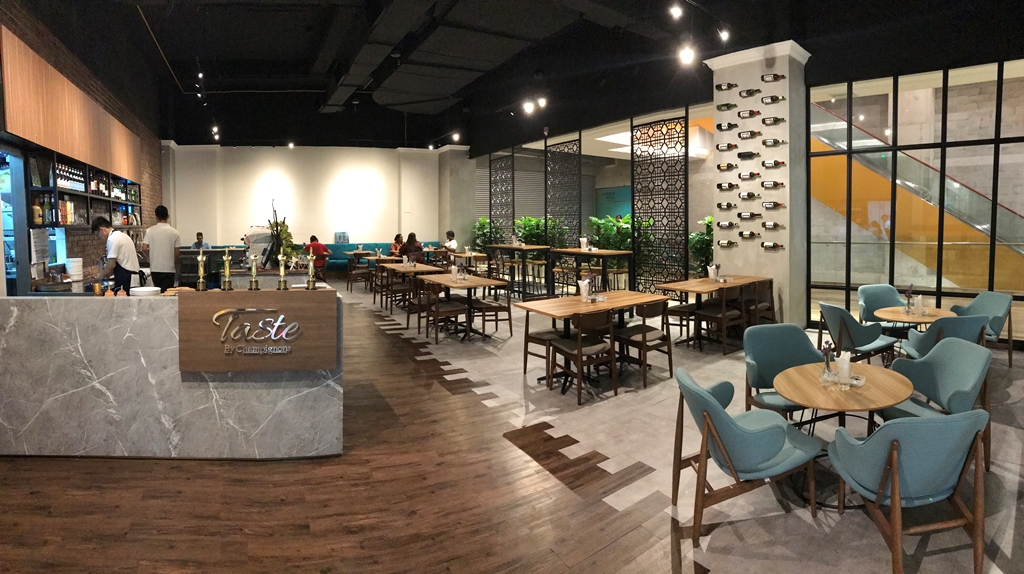 Located at EkoCheras Mall, the restaurant's offers a stylish and airy space with comfortable seating allowing diners to feel right at home.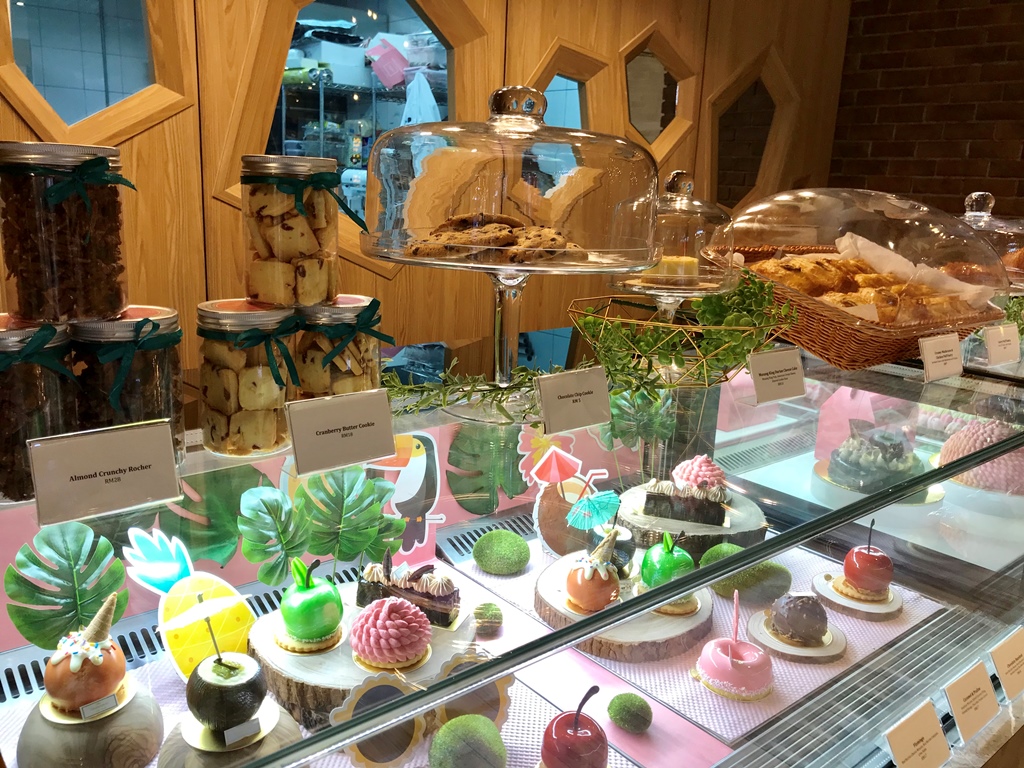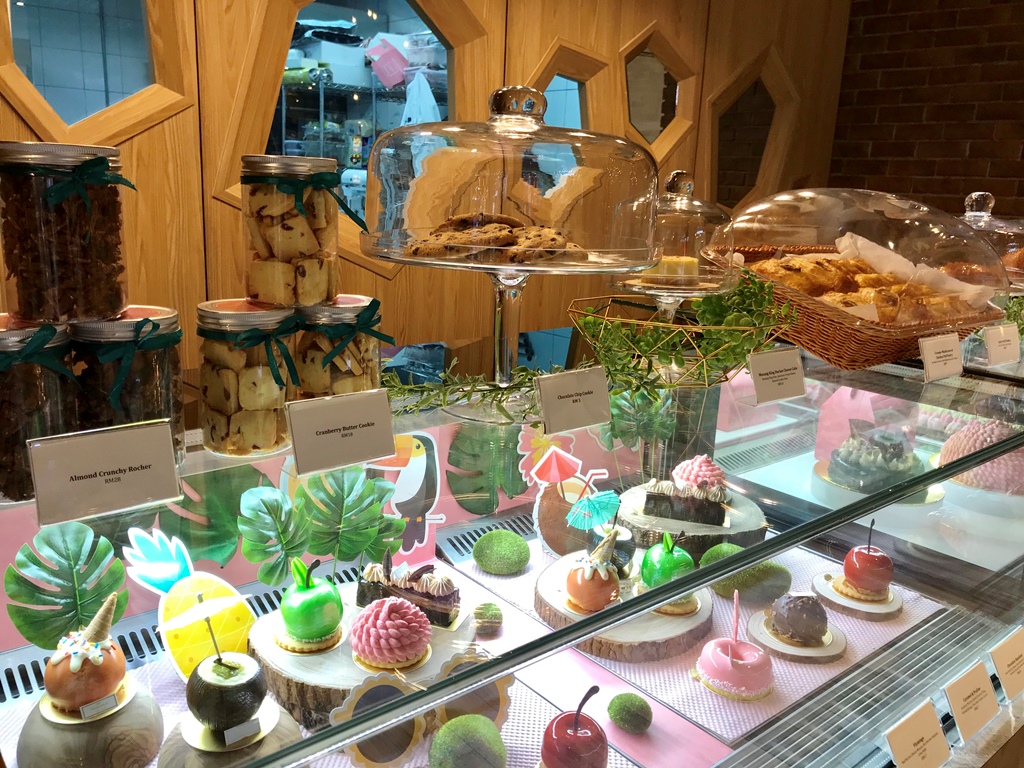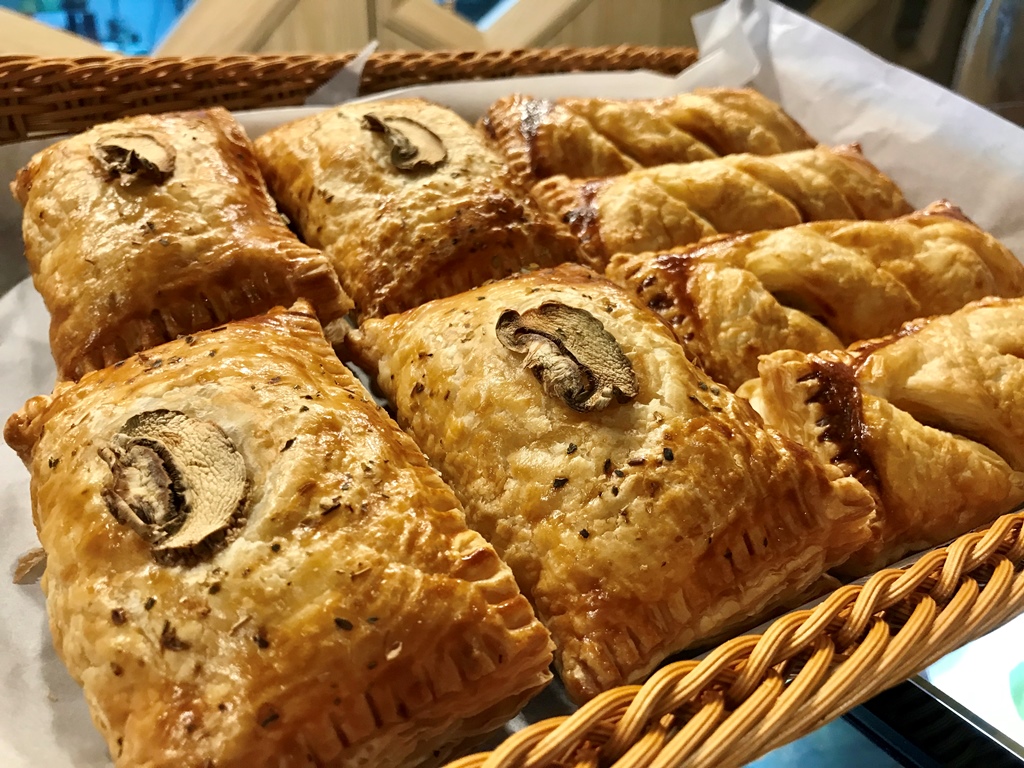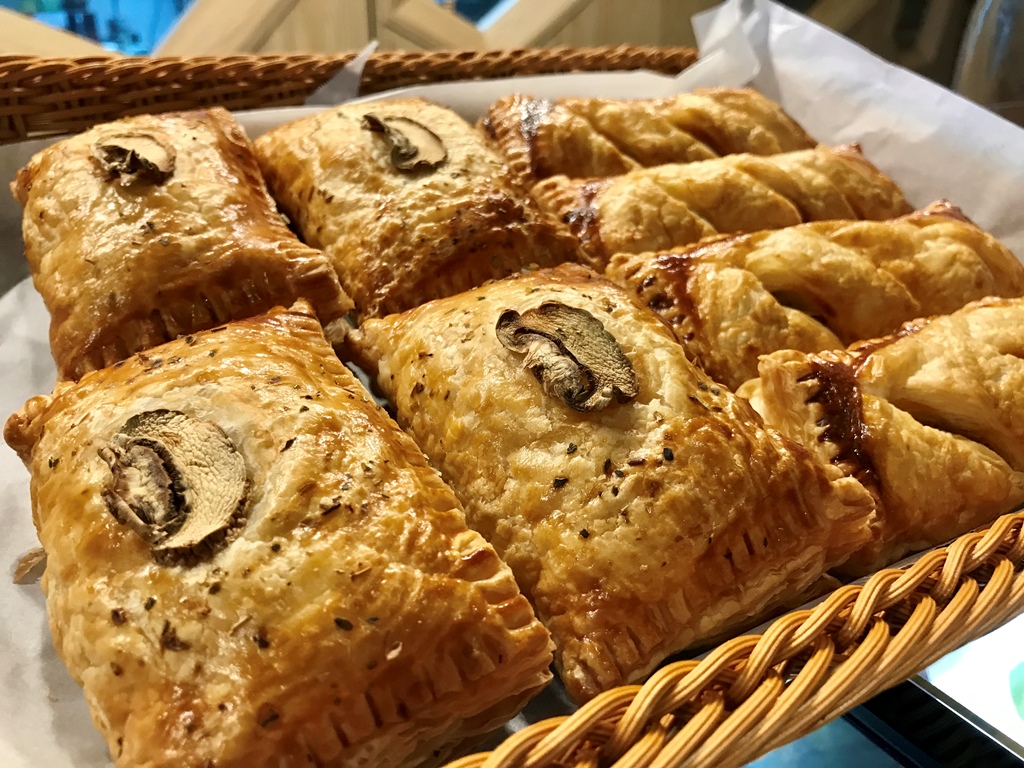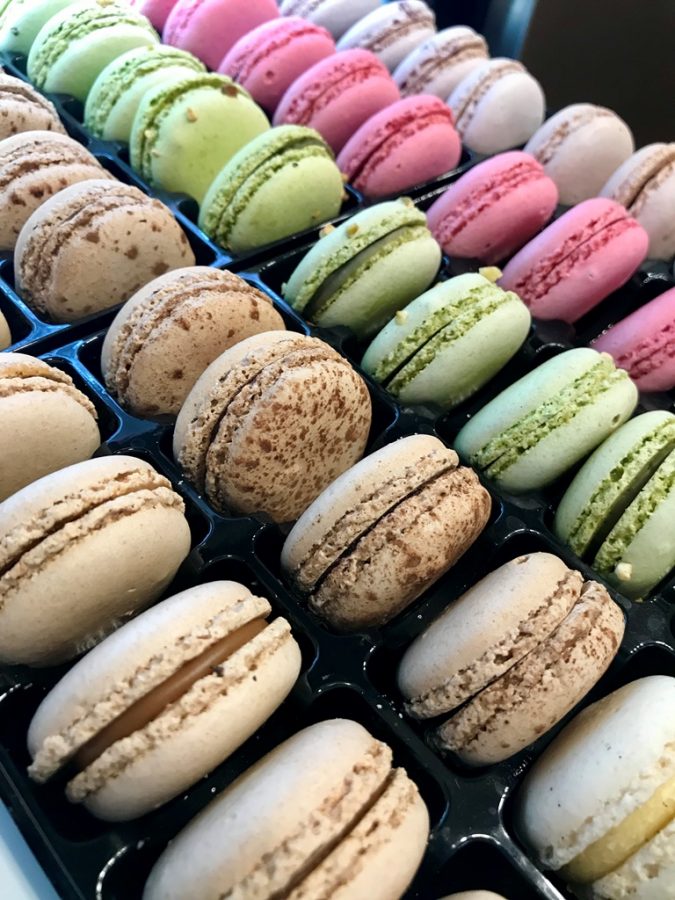 The menu consists of breakfast favourites, burgers, sandwiches, soups, salads, pastas, tapas for sharing, pizzas, and grilled steaks and seafood. No matter the chosen main, rest assured that quality and flavour is a top priority here, as is the service, all at a very affordable price.
Here's what we tried for a Saturday brunch:
Taste Big Breakfast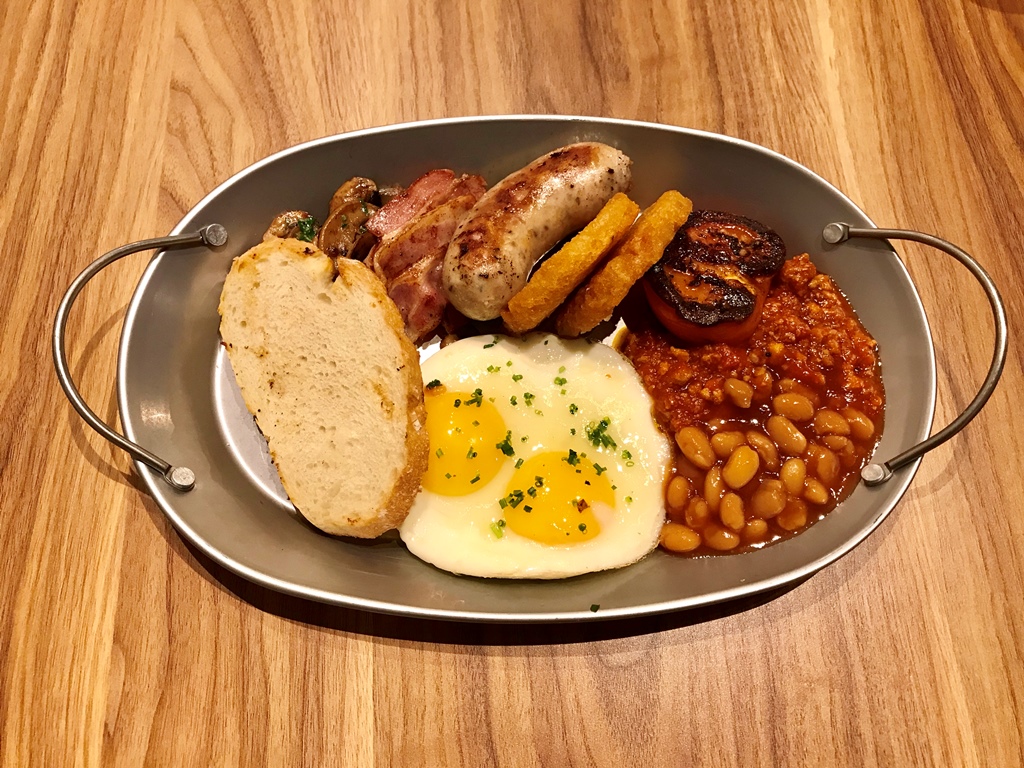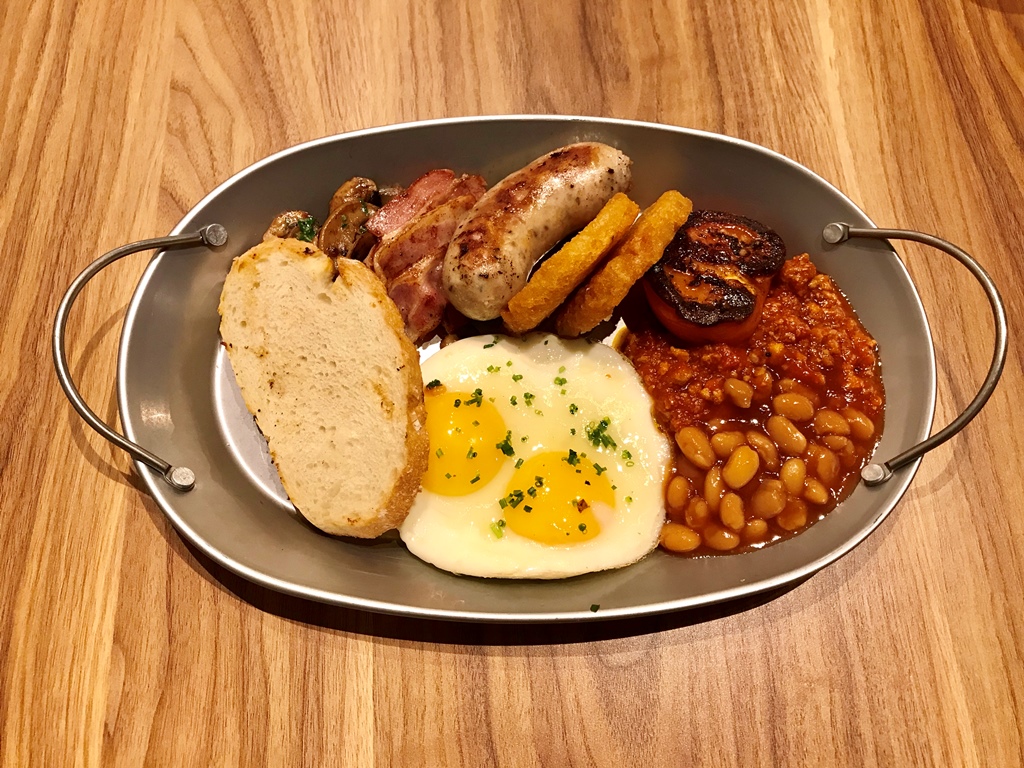 This full breakfast platter comes with 2 eggs cooked how you like, homemade pork sausage, streaky bacon, sautéed mushrooms, pork bolognaise (French spelling), grilled tomato, baked beans, hash browns, and country bread. If you like your first meal of day hearty, you won't go wrong with this, or else it's perfect to share just so you can order a second dish.
Grilled Homemade Burger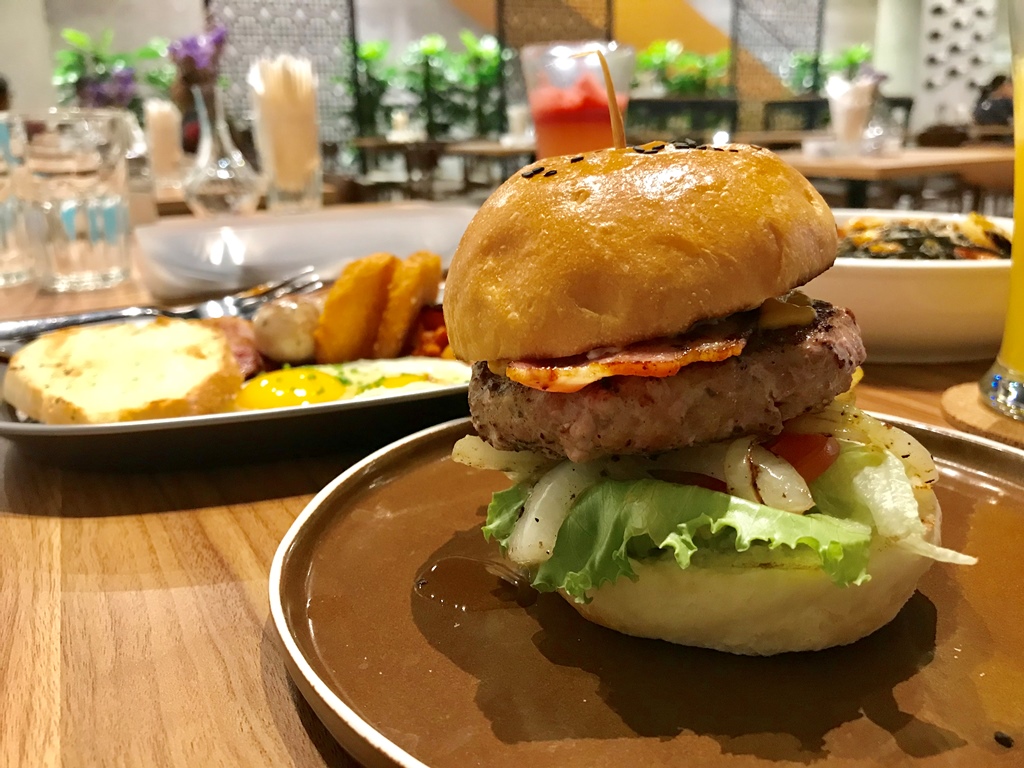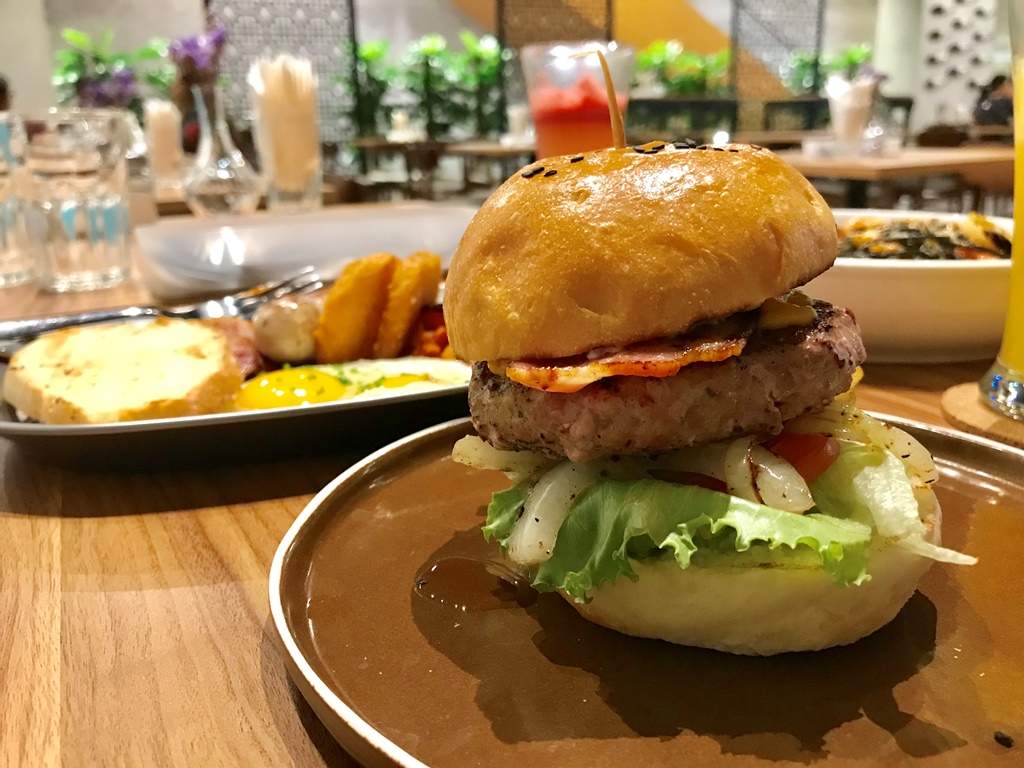 There are three options for burger patties and you can decide on either Australian beef, Spanish pork with sage, or crispy red snapper. We opted for the pork and sage, and totally loved how flavourful it was. You can also choose to add a side of regular or sweet potato fries, and even salad.
Squid Ink Pasta with Market Seafood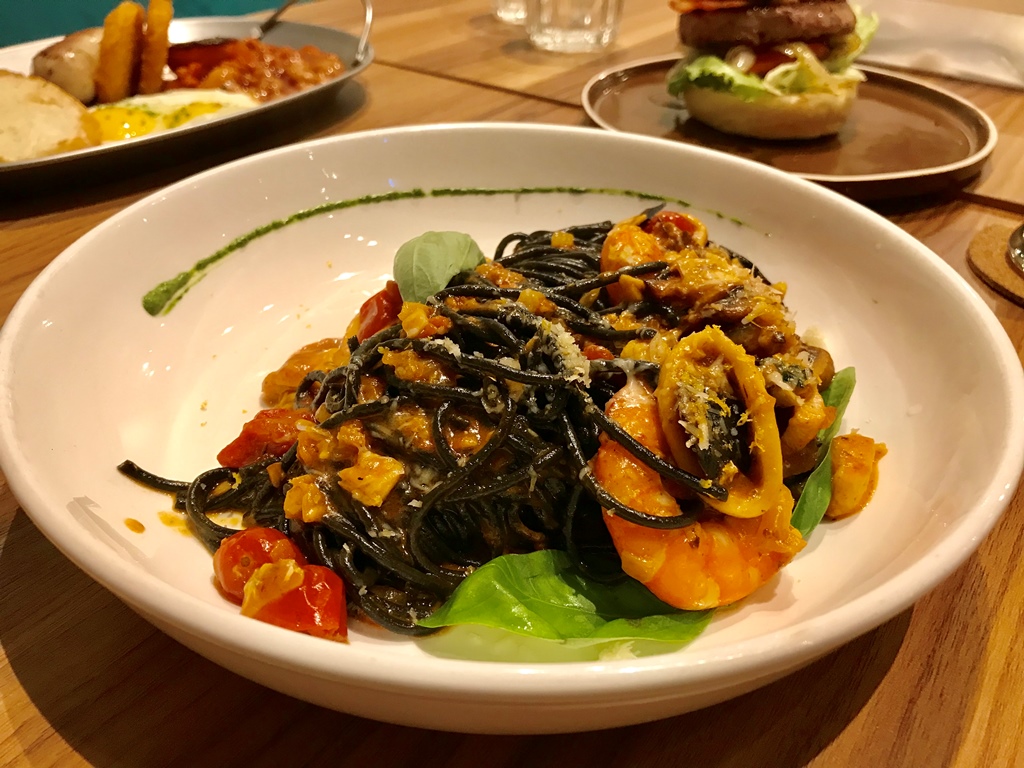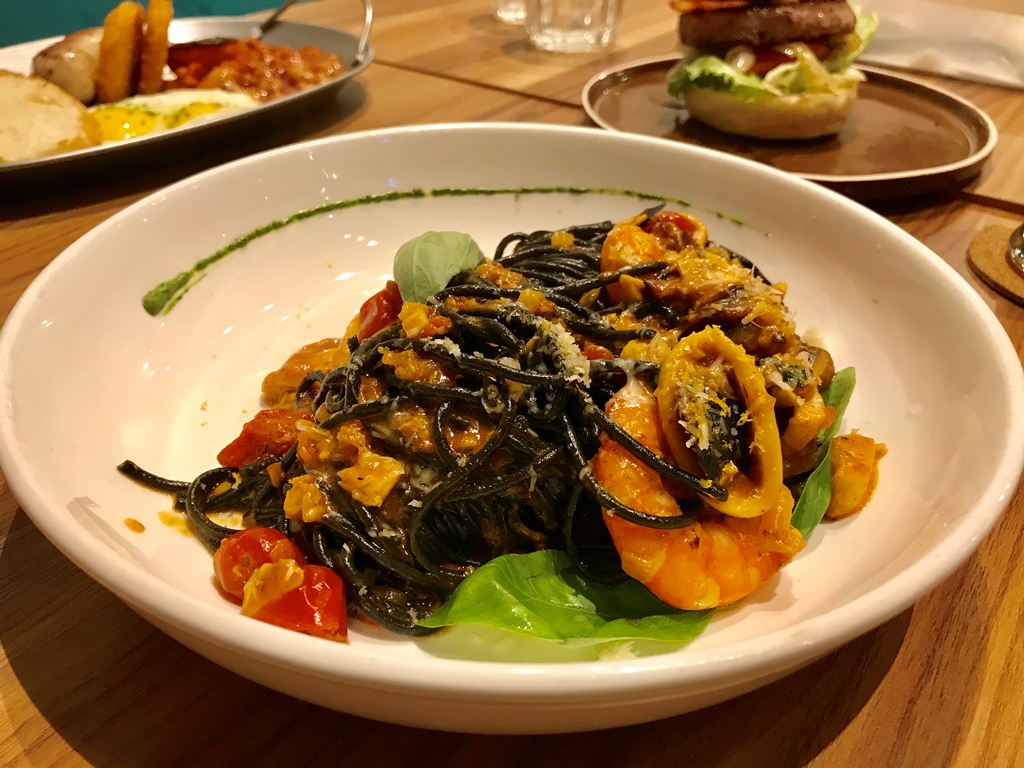 Personally, squid ink pastas are rather tricky because technique does not always translate into tastiness as we have experiences first hand in other restaurants offering this dish. With that being said, let us put all worries to rest by declaring Taste's squid ink pasta to be absolutely delicious, and beautifully presented. This is is must order dish here.
Chef Kingsley Kwoh who heads the pastry kitchen at Taste was happy to introduce to us his colourful yet delicately designed desserts that showcased his years spent training at the Mandarin Oriental in KL, as well the considerable amount of time spent at Mandarin Oriental in Macau specially honing his skills.
Elderflower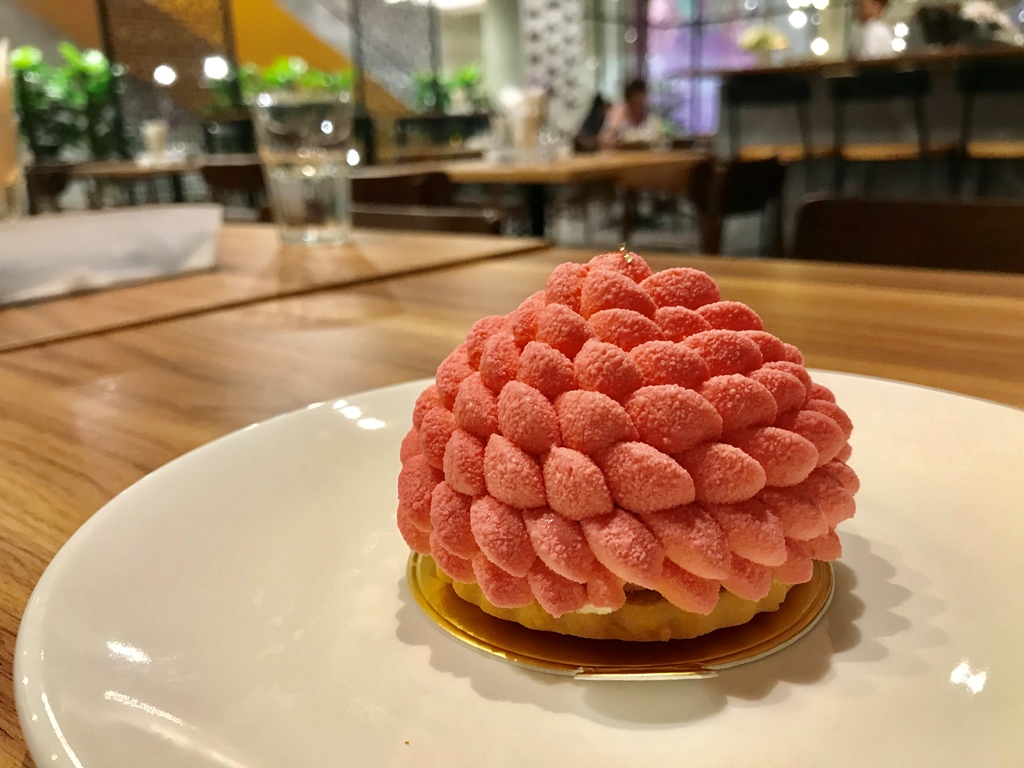 This beautiful pink concoction called Elderflower is made of elferflower mousse, guave compote, strawberry and pink guava jelly with vanilla genoise on a biscuit. It comes in a single serving and also as a whole cake.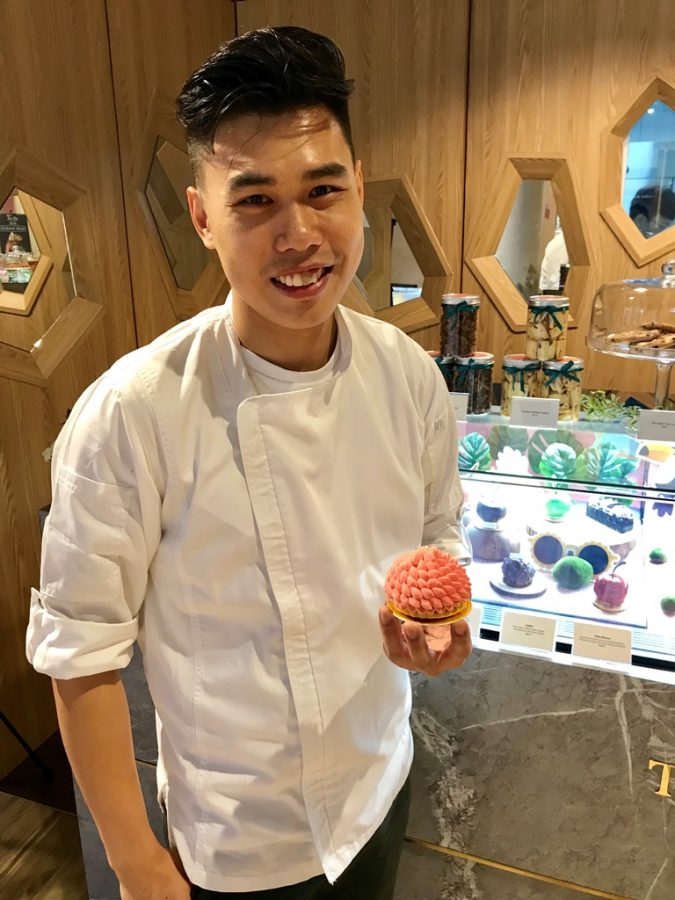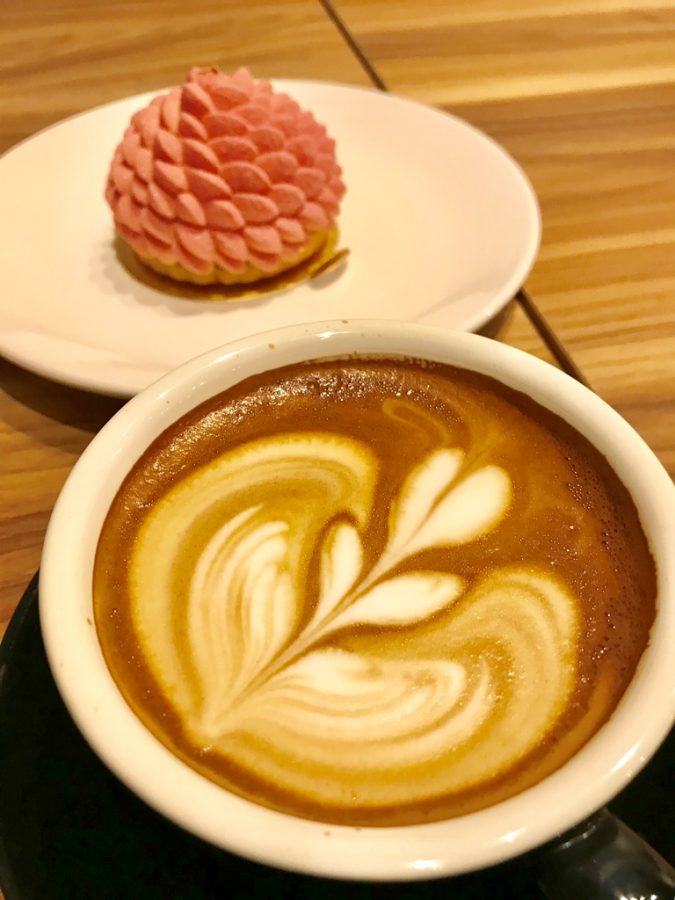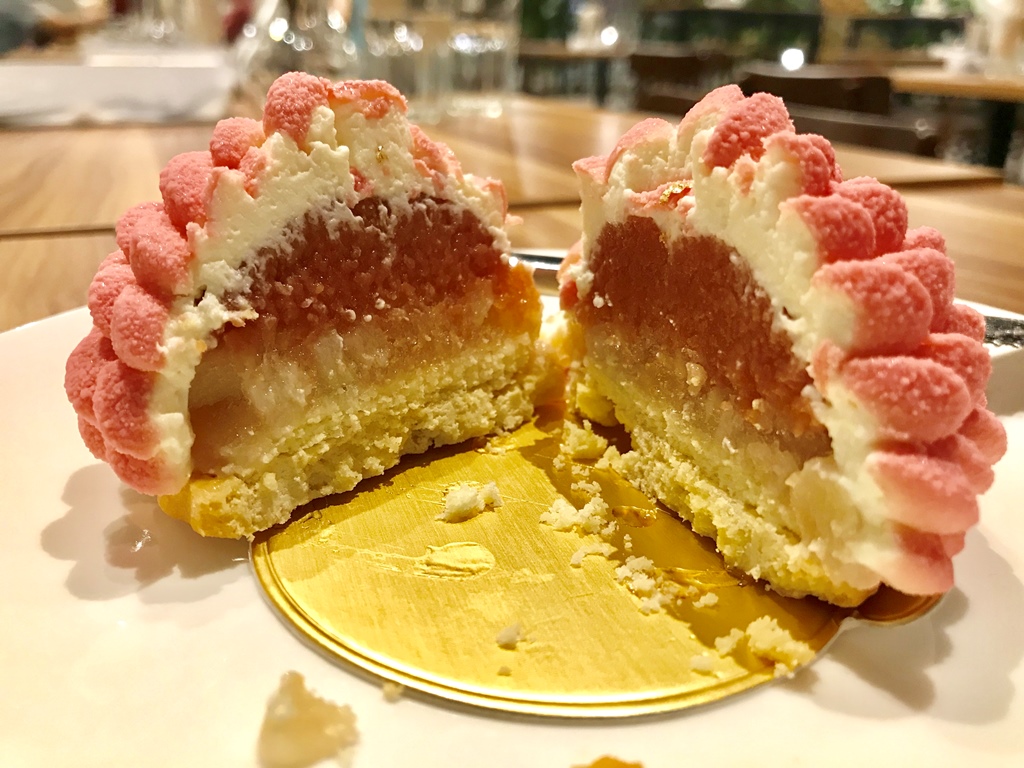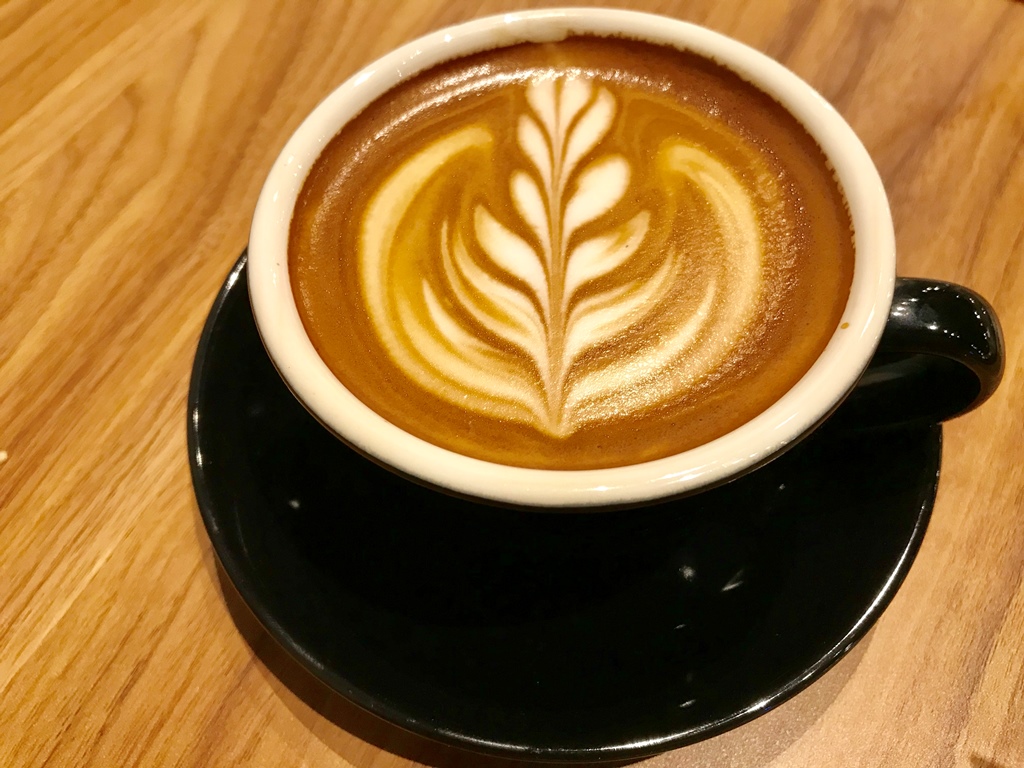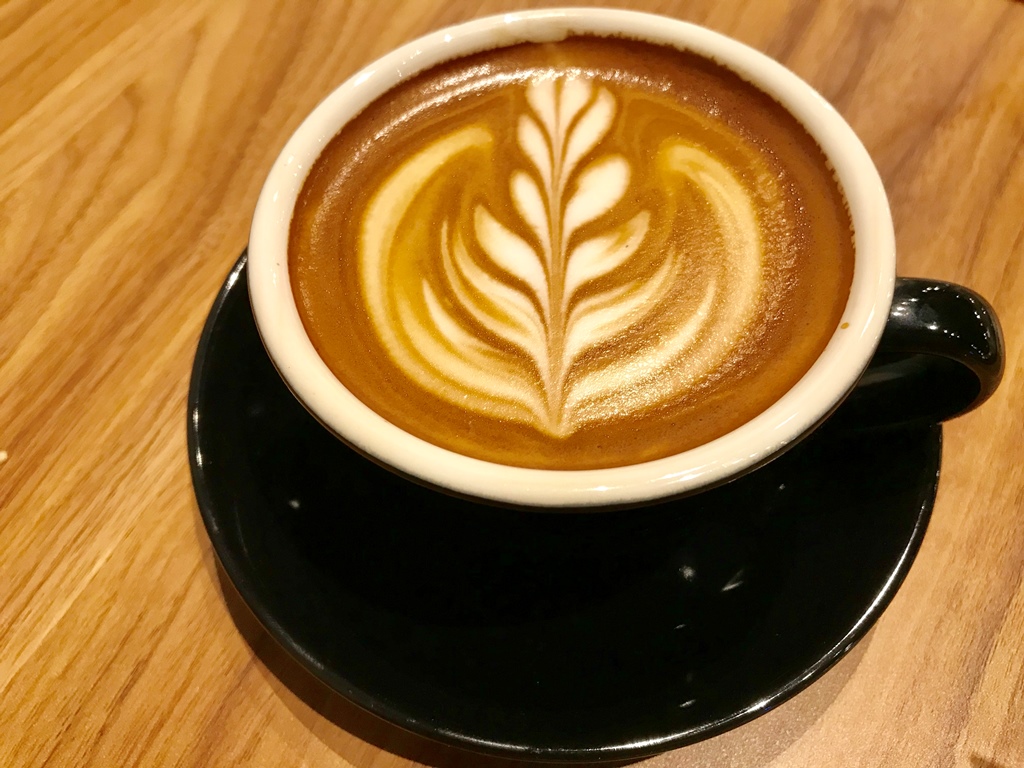 Taste also has a great wine list offering wines from Chile, Australia, Spain, New Zealand, Argentina, and France.
Location and details
Address: Taste by Champignons
Lot No. G31,Ground floor EkoCheras Mall, No.693, Batu, 5, Jalan Cheras, Taman Mutiara Barat, 56000 Kuala Lumpur
Hours: 10am to 10pm daily
Tel: +603 9134 9288