Sunday Brunch at ATAS Modern Malaysian Eatery: Snapshot
Executive Chef Tyson Gee heads the grand open concept contemporary kitchen at ATAS Modern Malaysian Eatery that takes its diners on a refined culinary journey through the peninsula. Situated on the mezzanine level of brand new The RuMa Hotel and Residences, both restaurant and hotel was developed and designed with colonial influences infused with modern accents that presents a certain air of regal ostentation.
ATAS, as its name presents, oozes exclusivity in its brand, decor, and menu. Having recently launched their Sunday brunch, we were pleased to partake of every single sampling offered that definitely showcased an excellence of quality through a selection of humble Malaysian dishes that we are undoubtedly familiar with. Brunch items include locally inspired dishes that Chef Tyson creates with prolific flair, presenting them in interesting ways that entice both the eyes and taste buds.
We started off with the first round of small plates of puffed poori, Hainan French toast, and rolled rice noodles.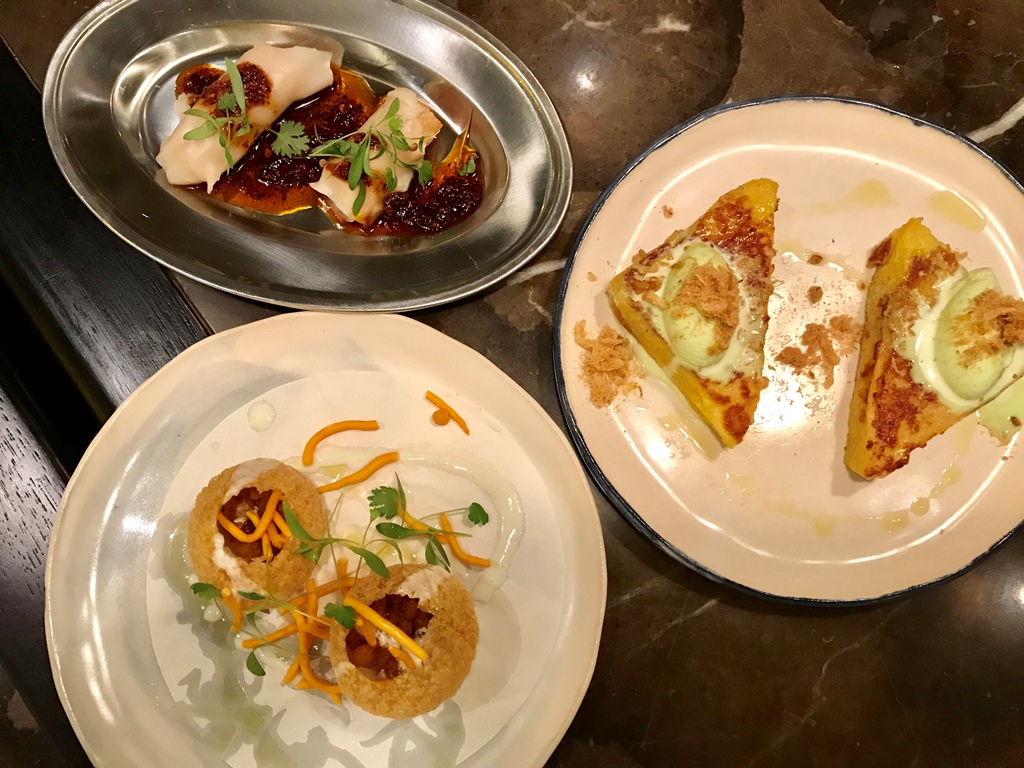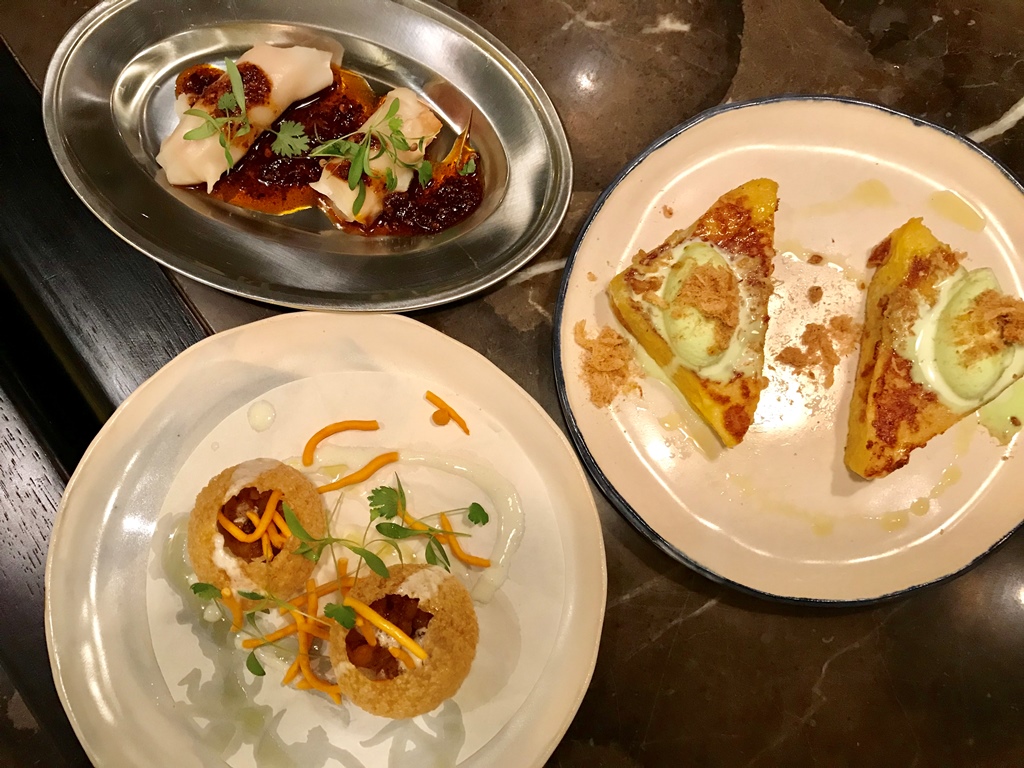 The rolled rice noodles reminiscent of Cheung Fun came stuffed with a shrimp filling in XO sauce and chilli oil, the puffed poori was just as tasty as the ones served by chaat vendors in India, and the Hainan French toast came with kaya, chicken floss, and pandan ice cream which was lovely, light, and sweet.
The second round of dishes were sticky rice coated in salted mackerel and coconut flakes on a popsicle stick, wonderfully spiced and savoury vadai with curry leaves, and fried prawn bao.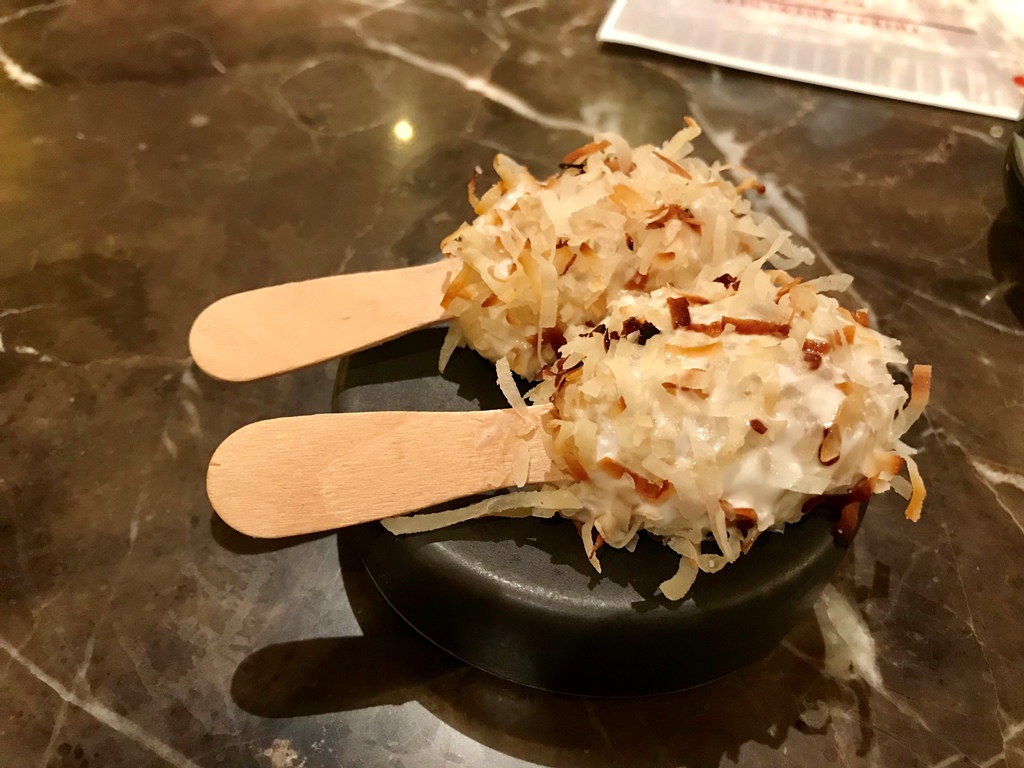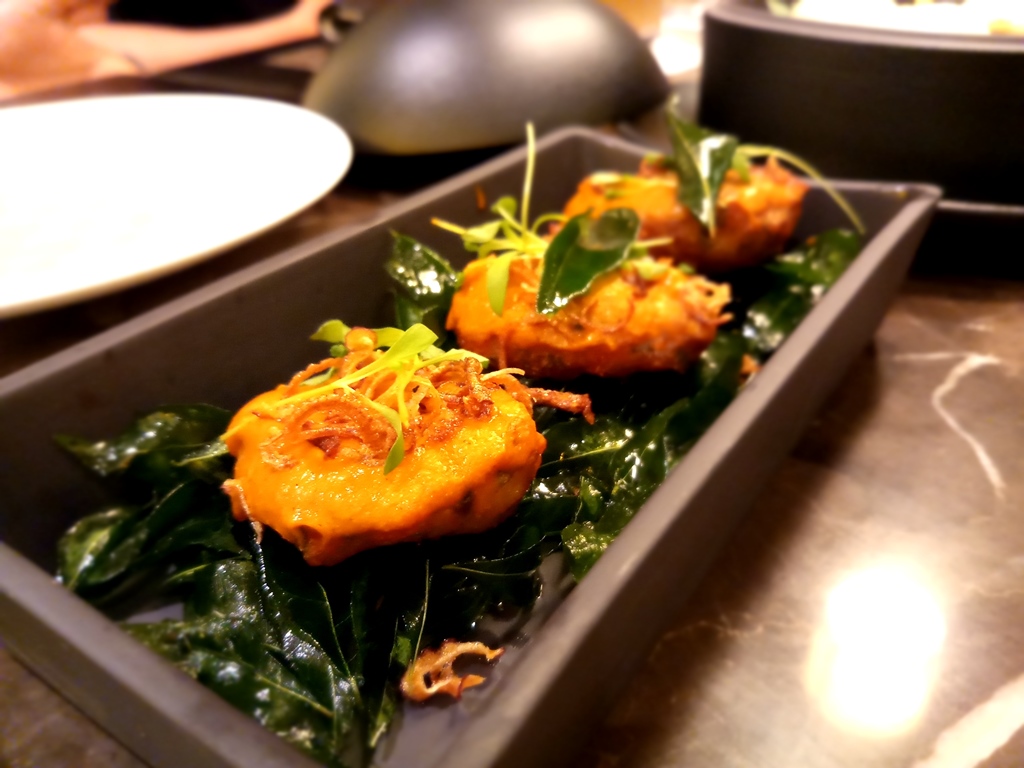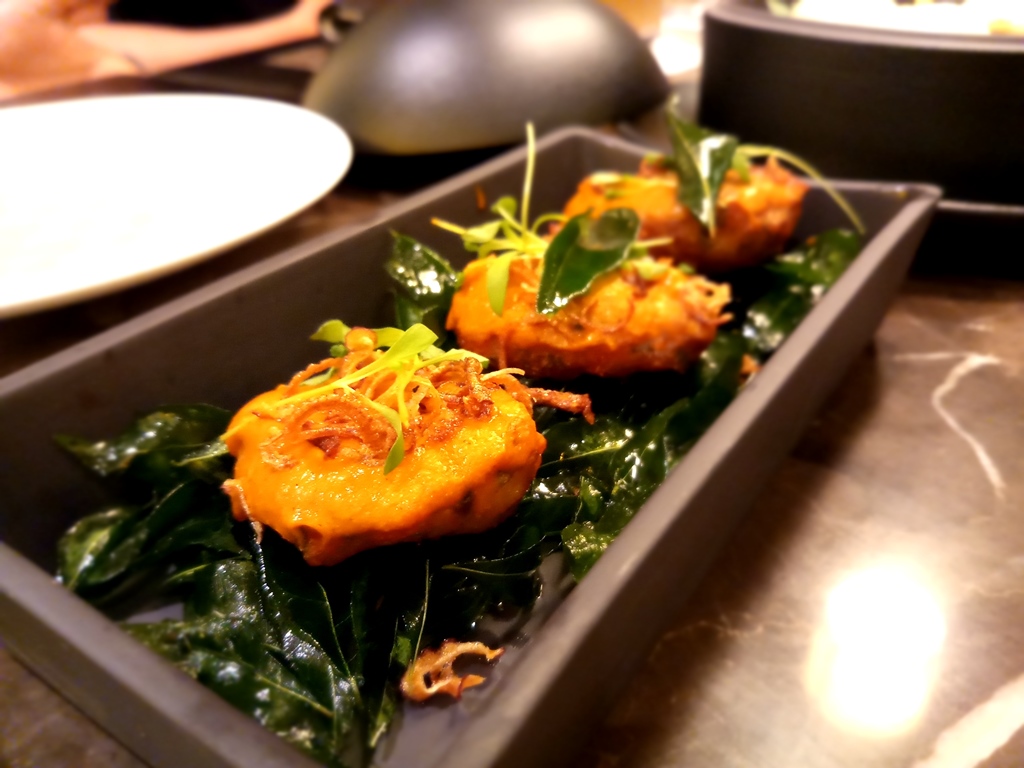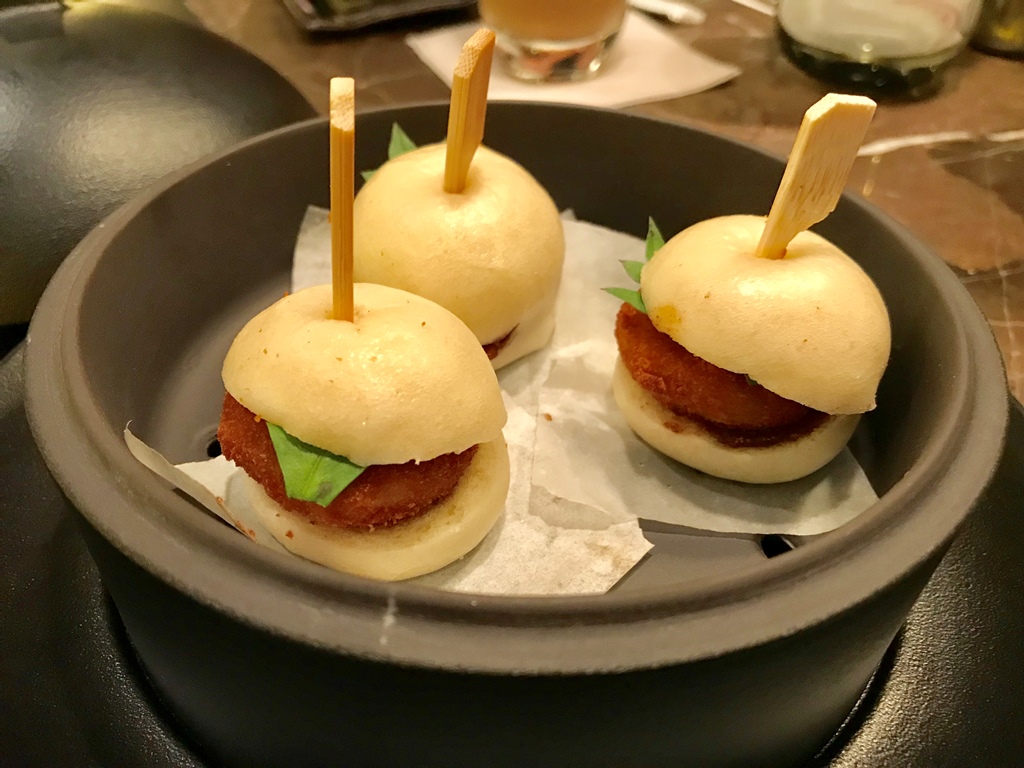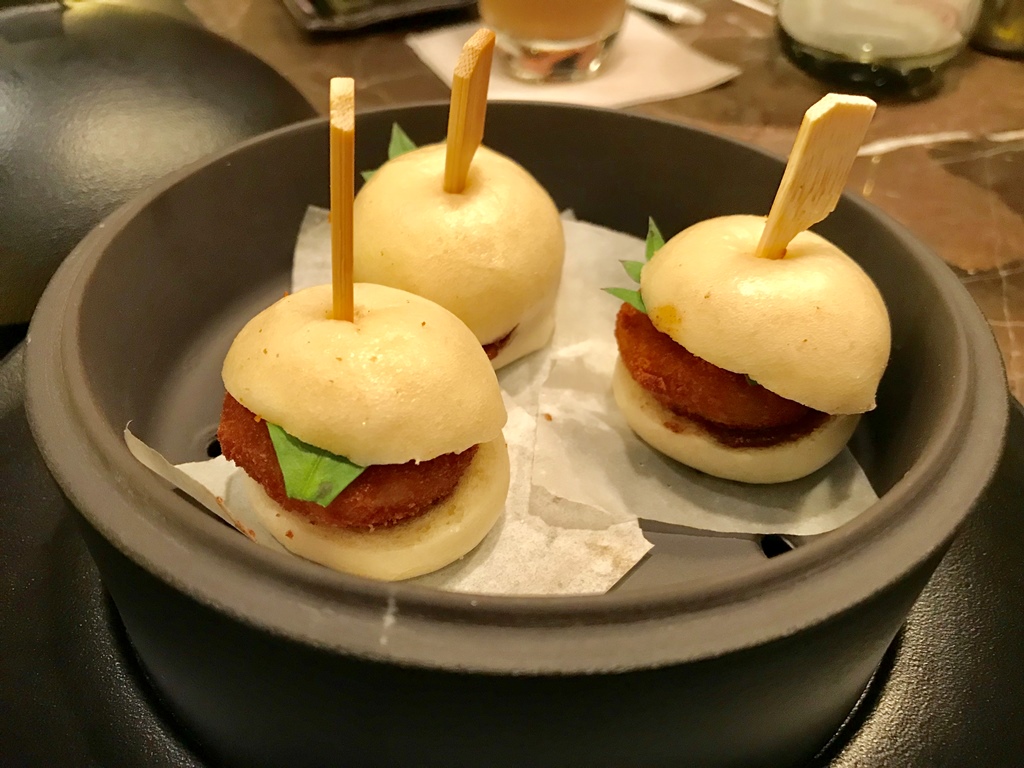 The third round had us tucking into chicken rice balls that were compact mouthfulls of the famous Hainanese dish, seabass satay on lemongrass sticks which everyone unanimously enjoyed, and beef brisket spring rolls with sweet chilli sauce.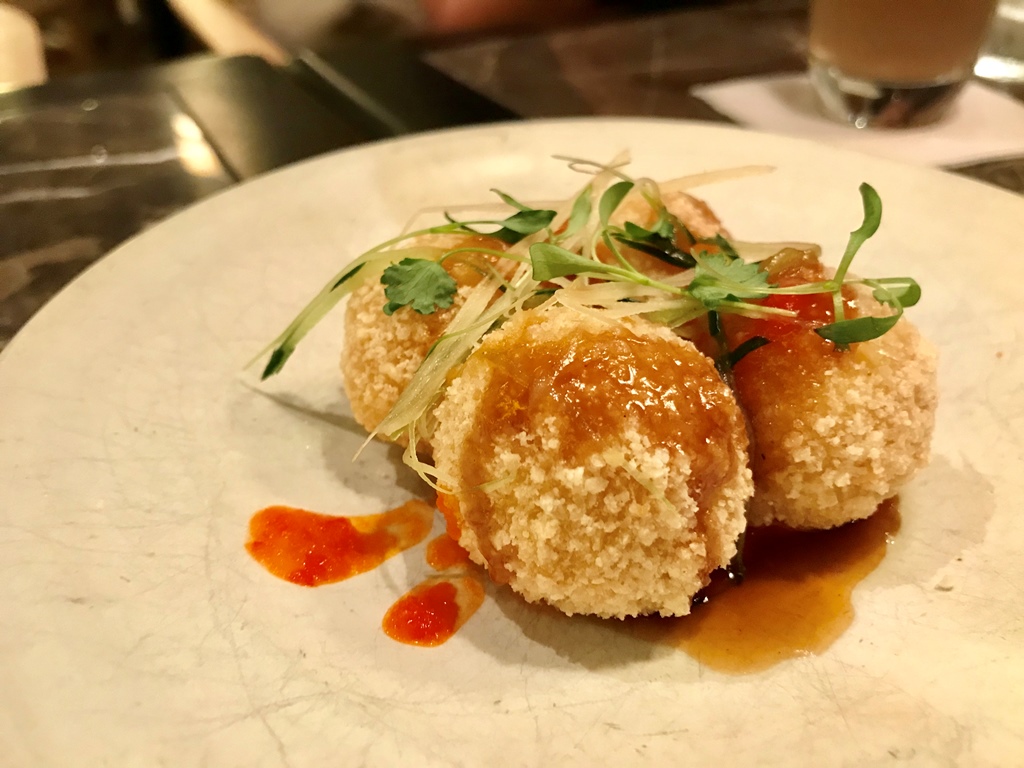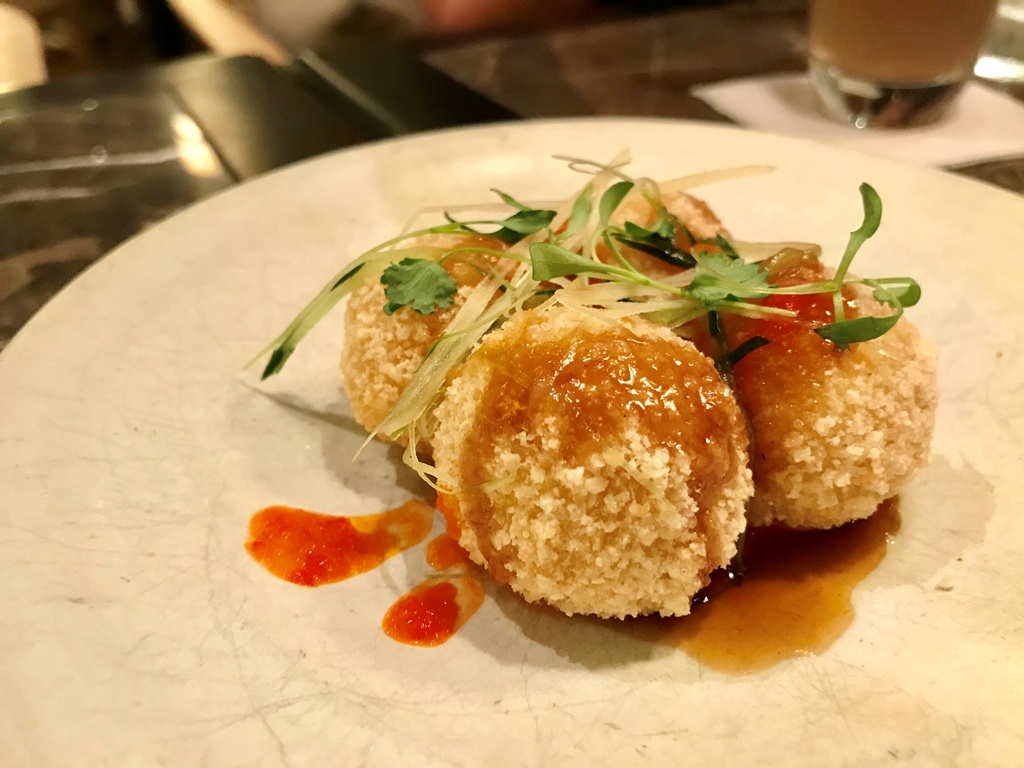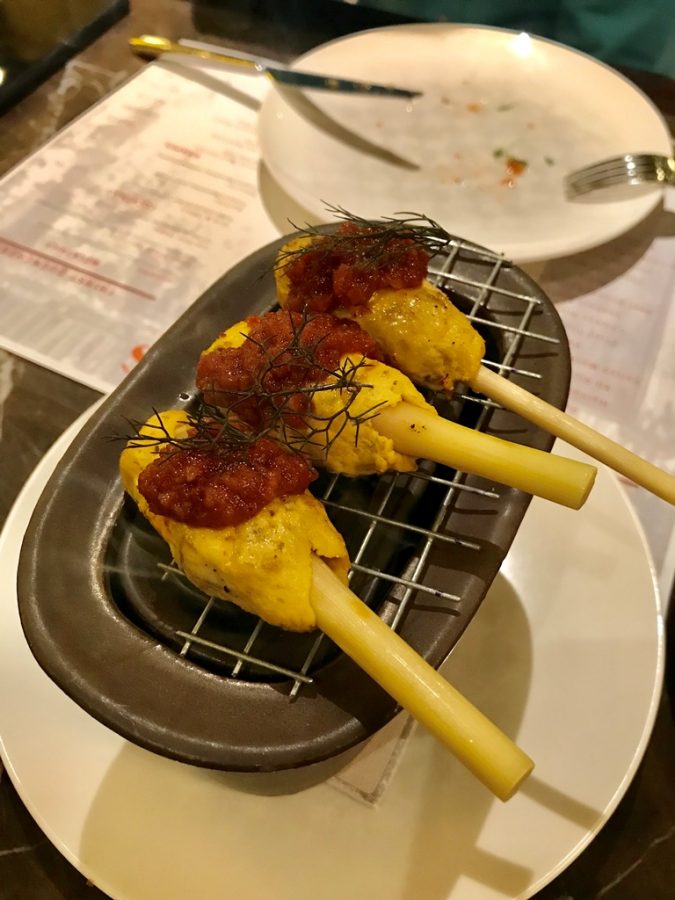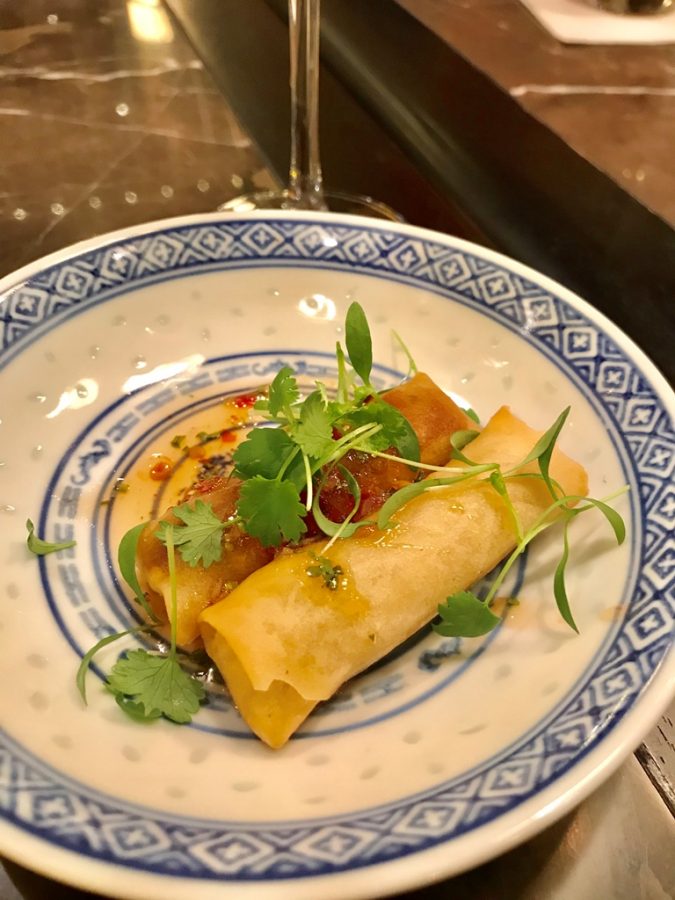 Next came a palate cleanser of starfruit in green chilli and tamarind juice, followed by fried corn fed chicken, jasmine rice, slow cooked young banana curry, and a trio of sambal selection. We were also served an extra dish of roast chicken with foie gras mousse. We loved the young banana curry that had all the right elements of homemade goodness.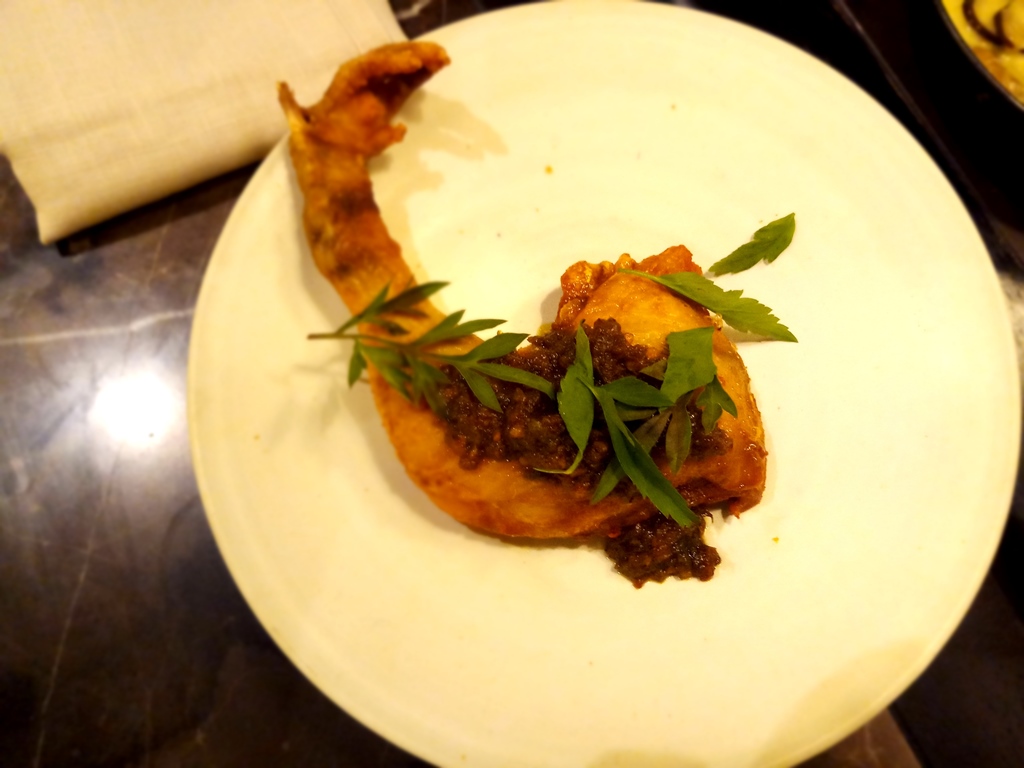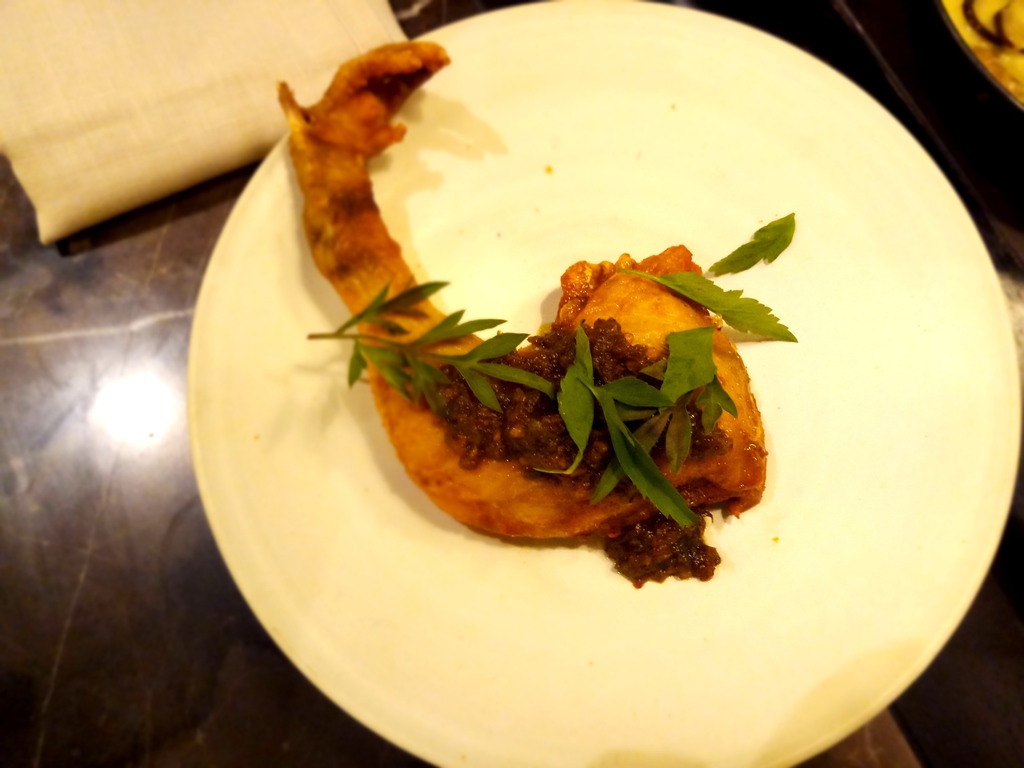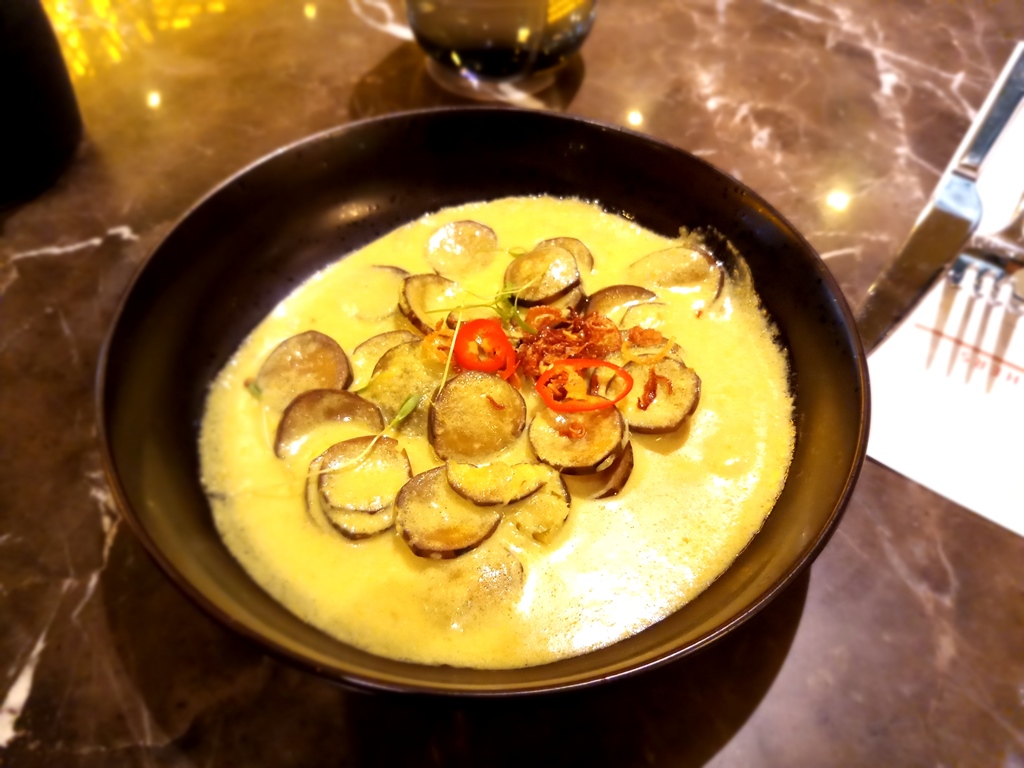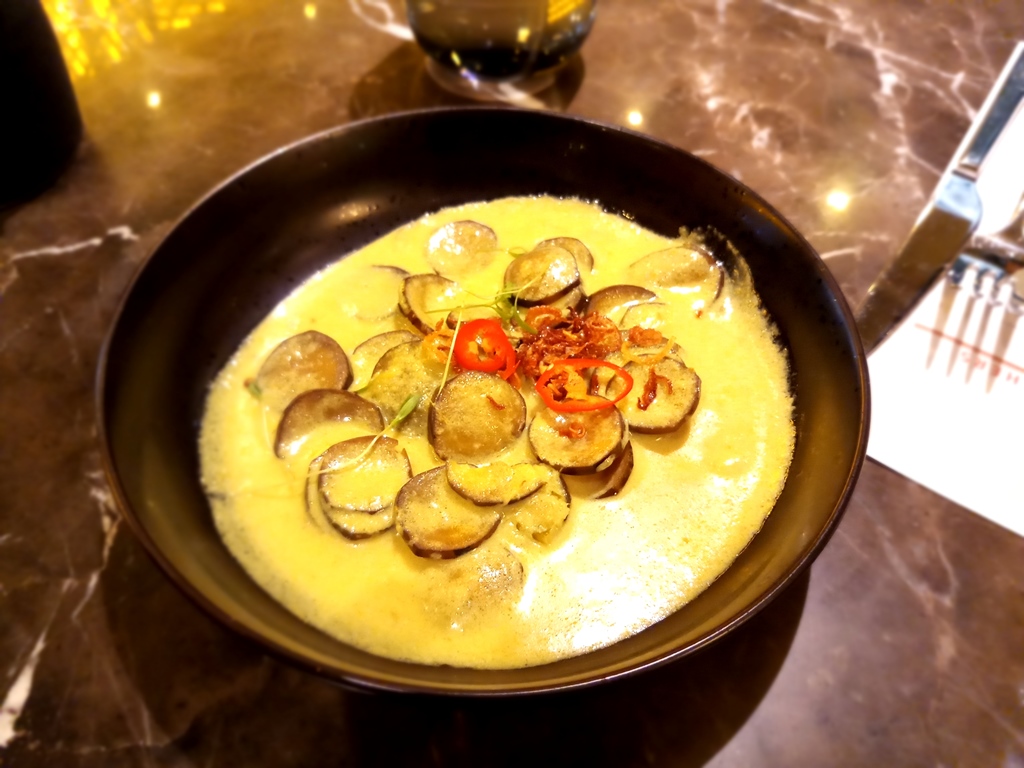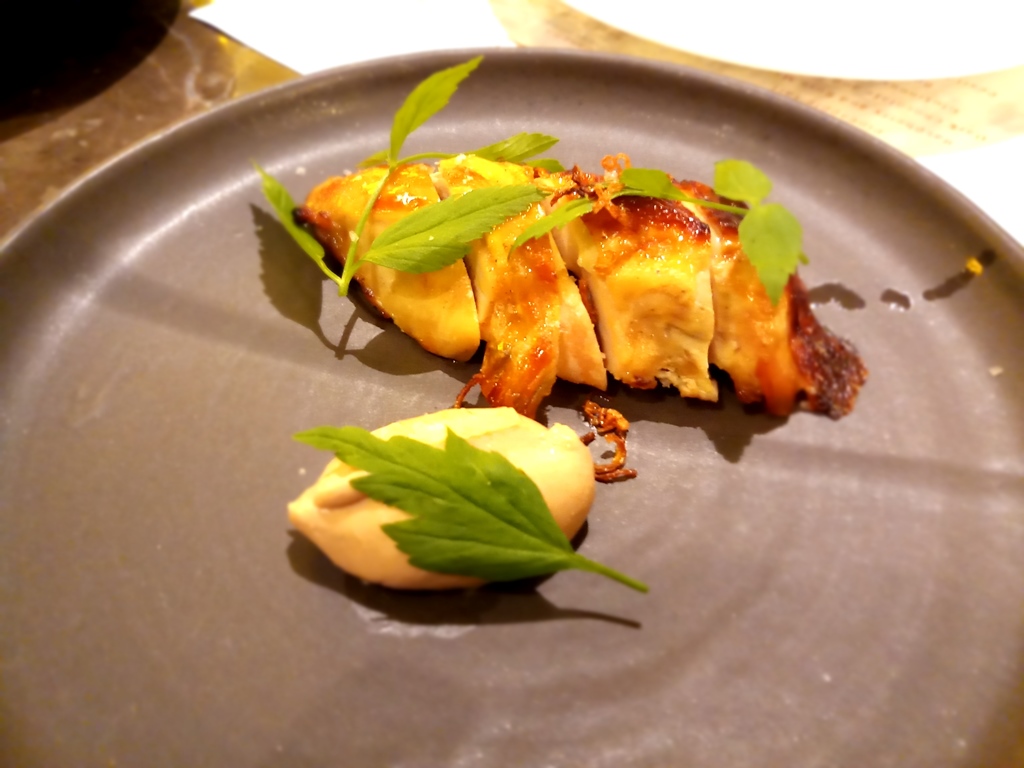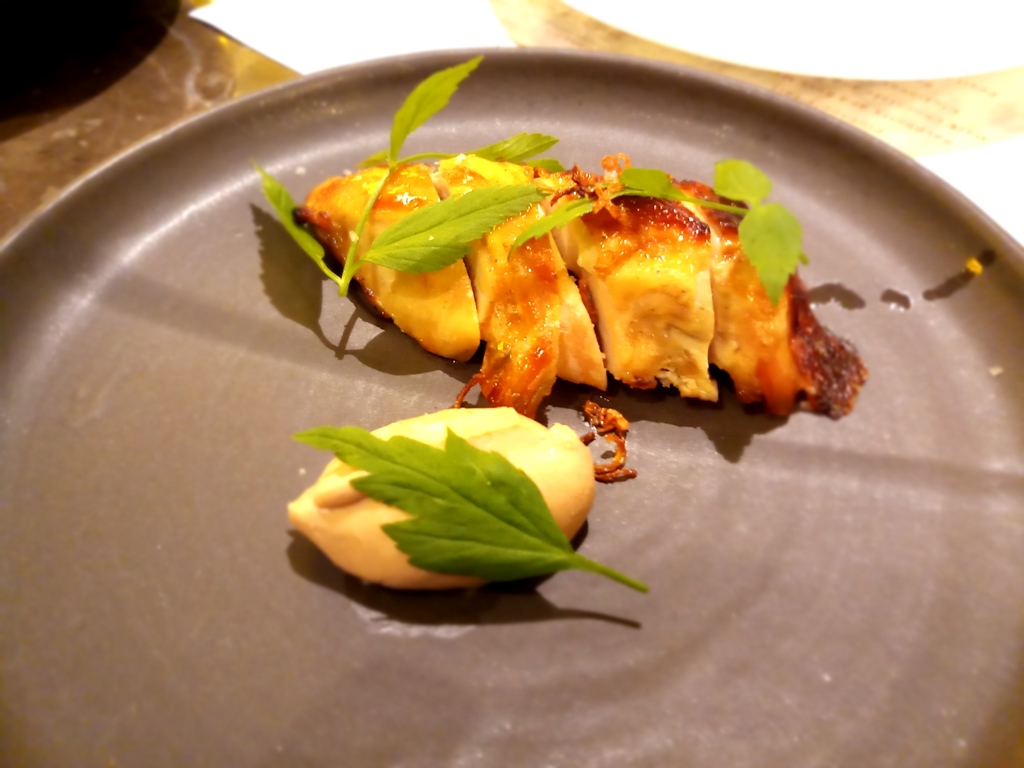 Dessert was when we could stretch our legs and walk over to the splendid spread that awaited us. Every brunch item listed here is made to order, and you can basically order as much as you want. However, be sure to leave room for dessert as you do not want to forgo the first-rate selection of sweet treats.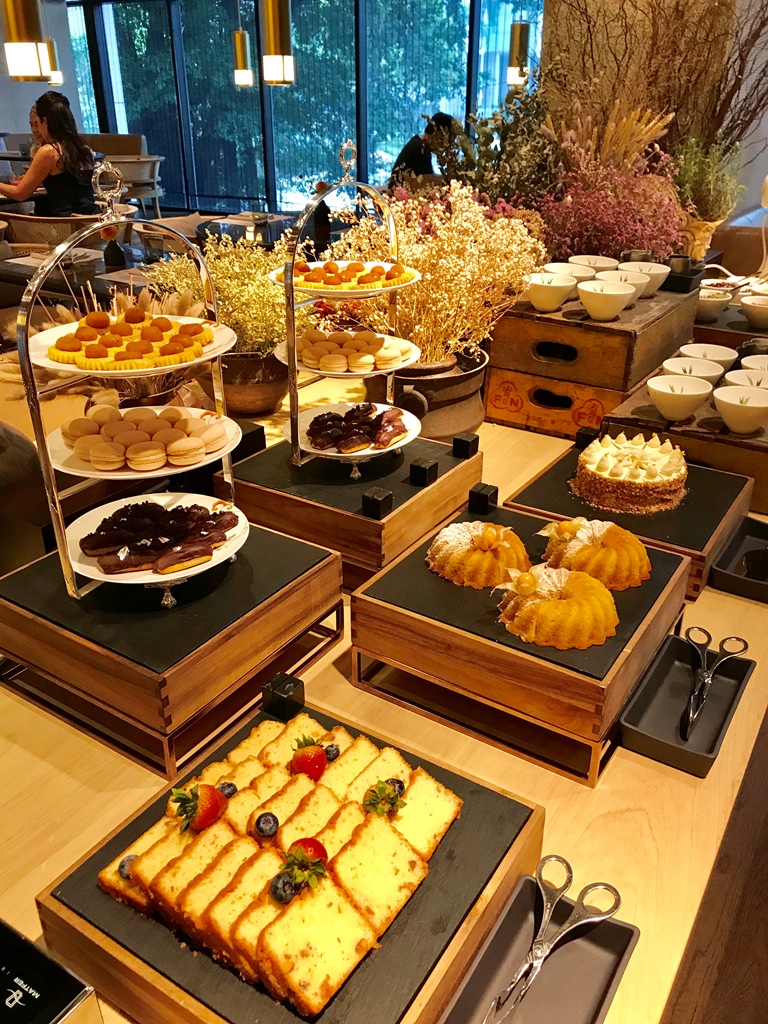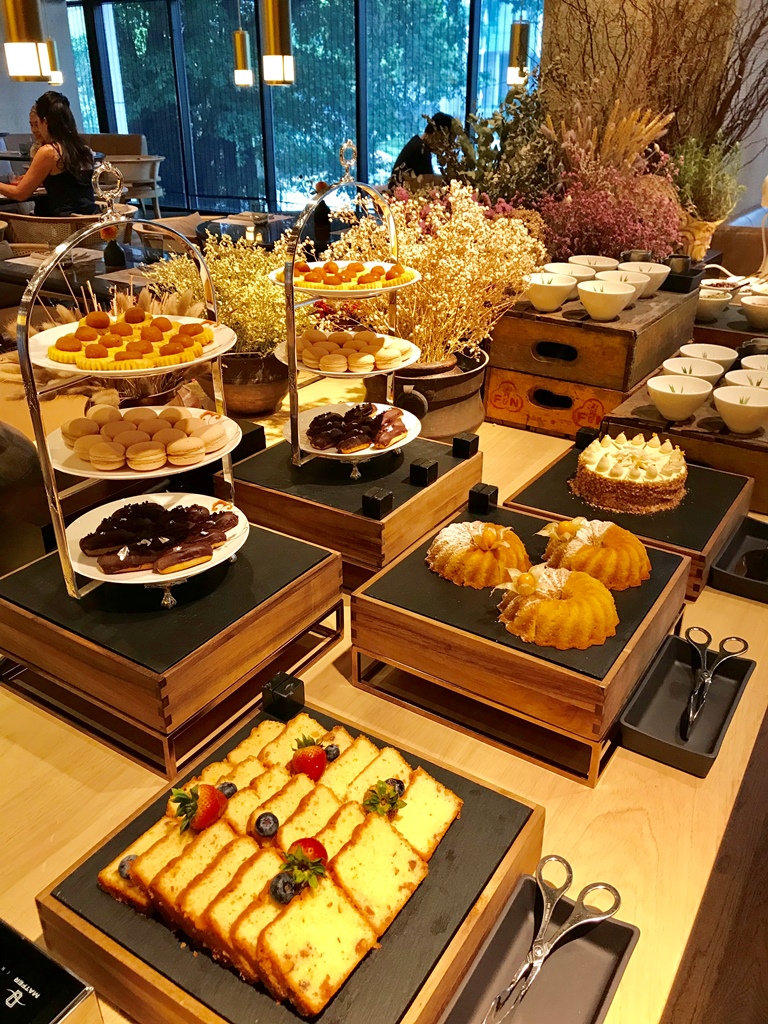 There's a charming array of cakes and pastries, individual sized portions of sago gula Melaka, and do not miss out on their in-house made pandan kaya served with sticky pulut that's quite incomparable if we may say so. It's that good. And certainly not least, the liquid nitrogen ice cream with an assortment of lovely toppings is sure to end your meal on a very high note.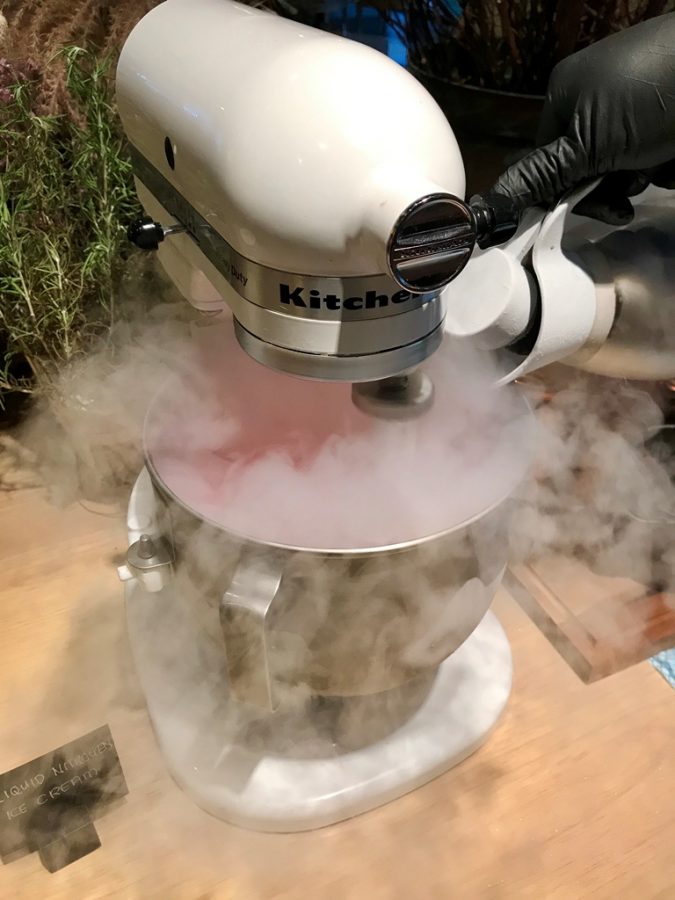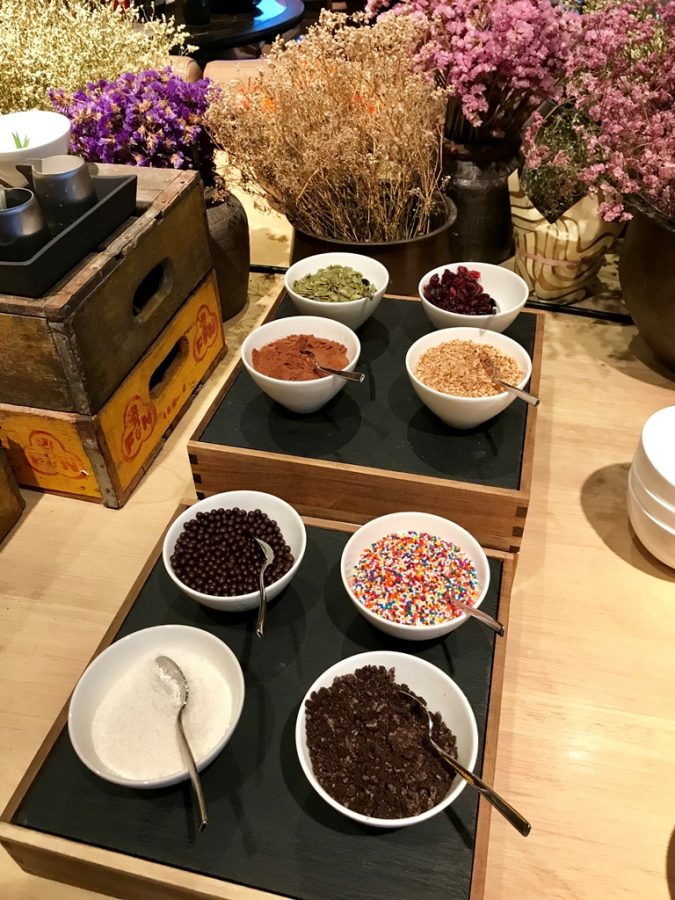 If you love your G&T's, ATAS carries premium brand gins that's sure to tickle your fancy, so don't just stop at tipple or two, it is brunch after all. Also, why not spoil yourself with a Bellini or Rossini, or wine from their selection that poses some beautiful grape varietals.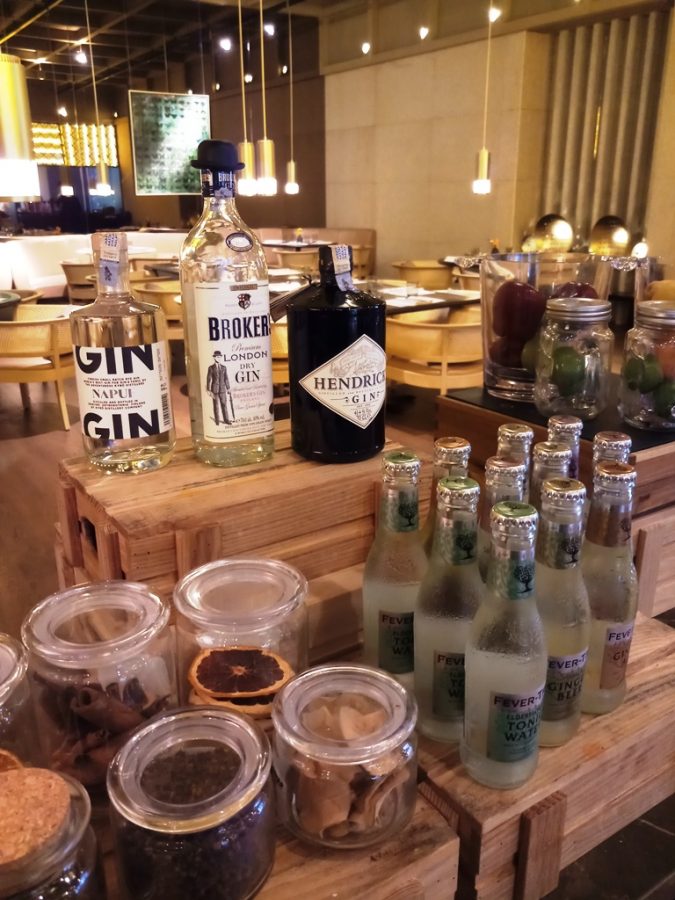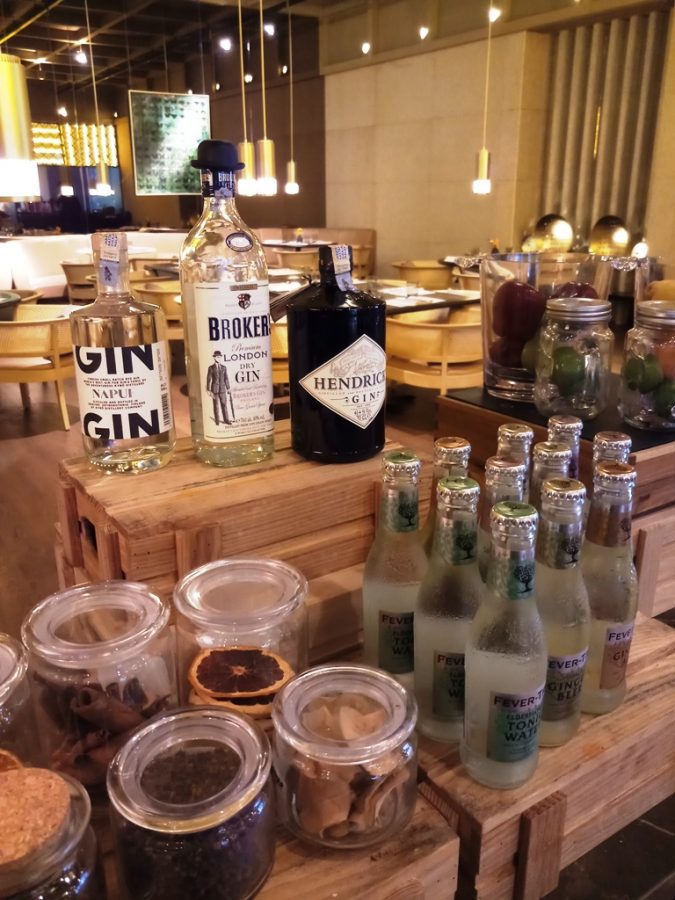 ATAS Sunday Brunch happens every second Sunday of the month and it's priced at RM160 nett per person inclusive of coffee or tea. Mocktails, cocktails, beer, and wine are priced separately.
Location and details
Address: The RuMa Hotel and Residences
7 Jalan Kia Peng,
50450 Kuala Lumpur
Hours: Sunday Brunch – 12pm to 3pm
Tel: +60 3 2778 0888
Email: [email protected]
Online booking: theruma.com