Seafood and Starters with Nizza at Sofitel: Snapshot
The upgrading of Sofitel Kuala Lumpur Damansara's specialty French-Mediterranean restaurant, Nizza, is now fully complete!
Inspired by the perfection that is French cuisine and the fresh ocean twists of Mediterranean flavours, Nizza is proud to launch a whole new menu of Southern European and Mediterranean Sea treats.
Among the new menu highlights are the Spanish tapas selection, featuring a range of items from the Barcelona region. Olive lovers will rejoice at the Selección de aceitunas rellenas, an assortment of stuffed green olives from Granada.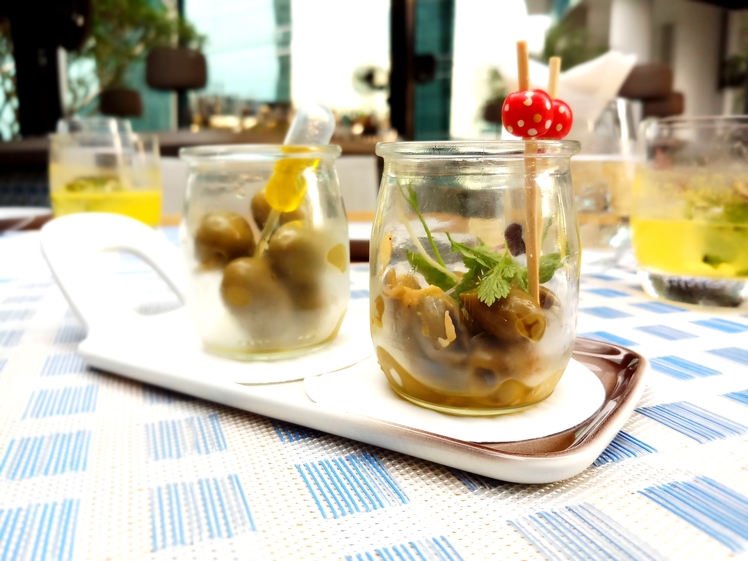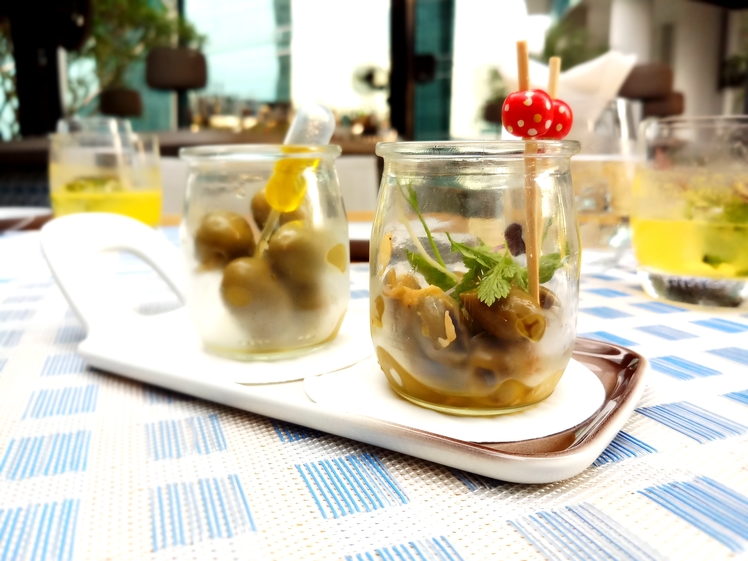 Those wanting a less piquant (olives are known to be an acquired taste!) starter can opt for the Tostada de pimientos y sardinas, grilled Barra de pan topped with roasted bell pepper and preserved sardines. Though consumed in only a bite or two, the sweet briny flavour of the fish and the tartness of capsicum is guaranteed to kick start your evening appetite.
Should you prefer a little more spice in your entrée, the Tostada de chorizo y queso al horno, or grilled Spanish baguette and chorizo gratinated with sheep's cheese will provide a more familiar taste, almost like a mini pizza!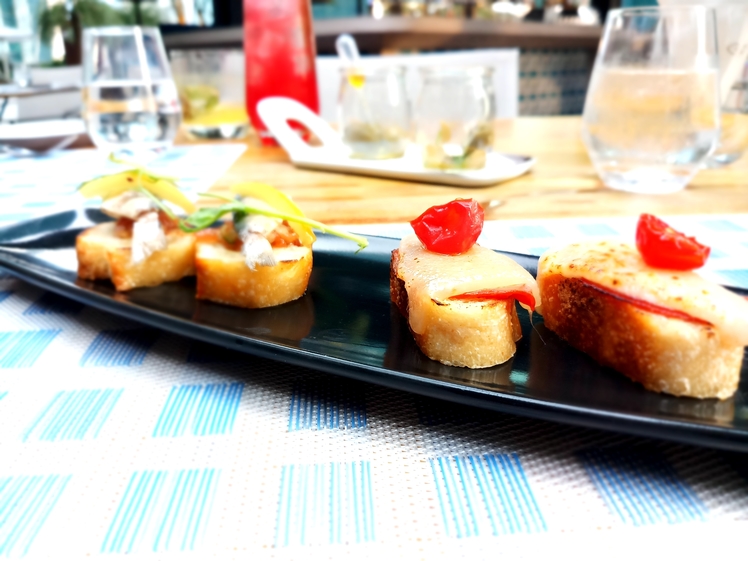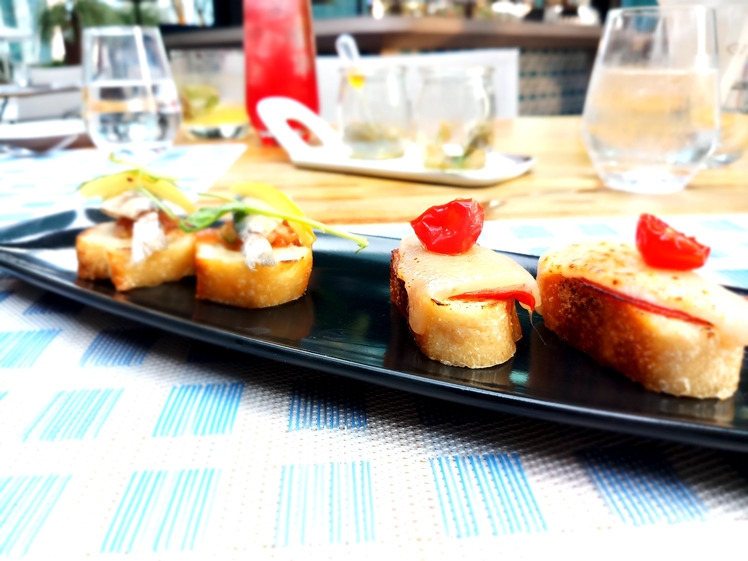 If you decide to stick to the tapas menu for dinner to get the whole spread (we won't judge!) the Mejillones en escabeche (fresh mussels steamed with herbs, garlic, and chilli with a hint of tarragon vinegar) or the Gambas al pil pil (prawns sauteed with garlic, parsley, and a touch of dried chilli) keeps in line with the authenticity of Mediterranean tastes.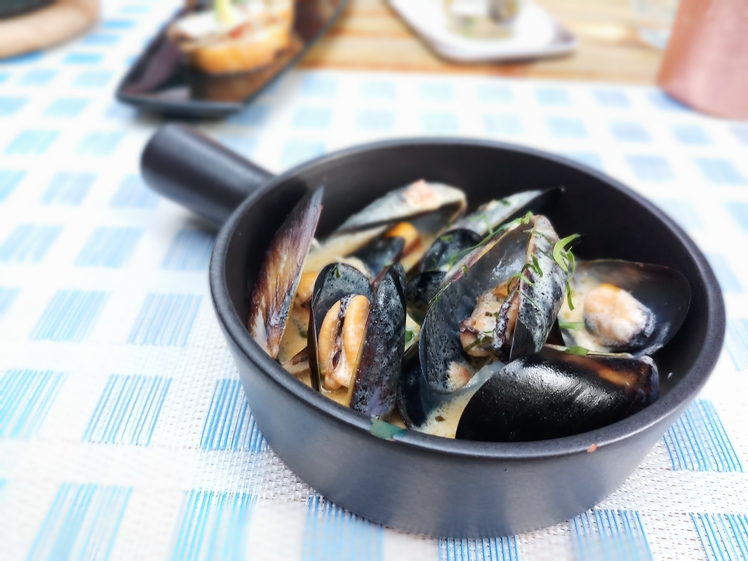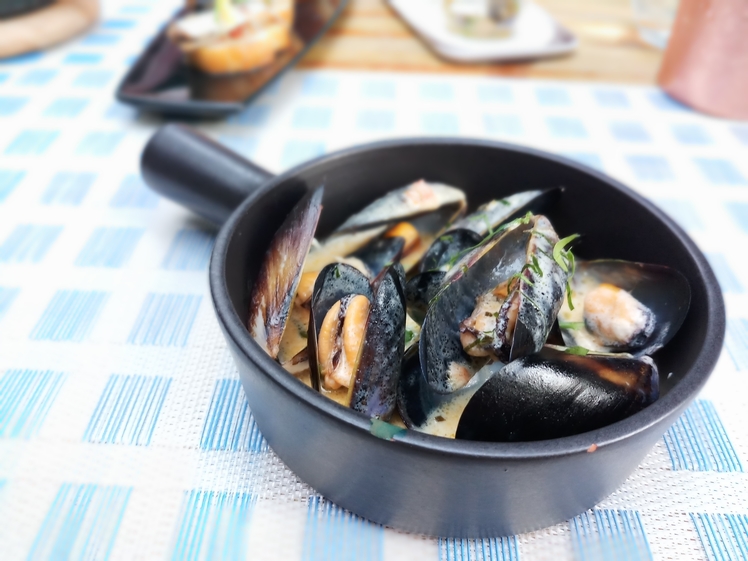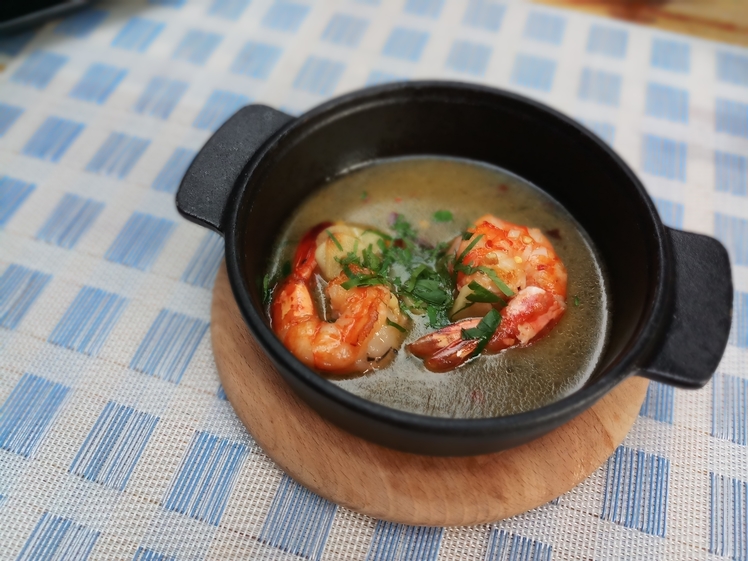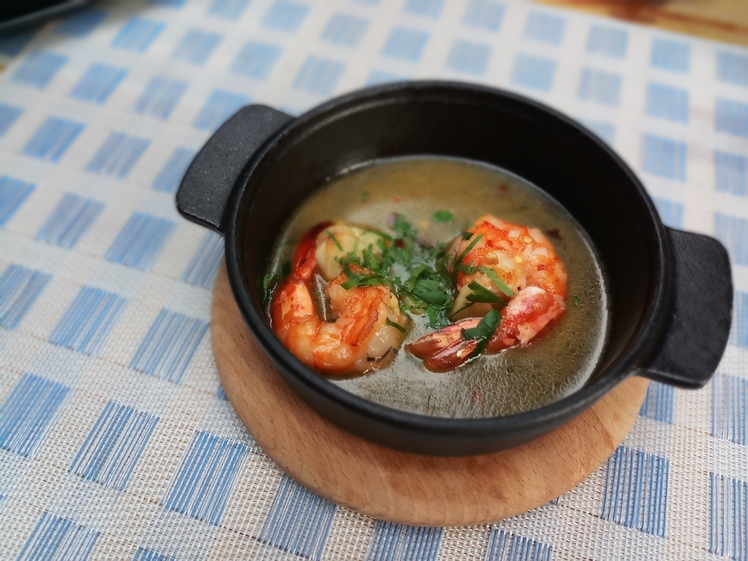 For main menu highlights, definitely do not miss out on the Angus beef steak (pictured below is the rib eye cut, medium rare), beautifully charred in a genuine charcoal oven and served with a choice of sauces and sides. We opted for the Sarawak peppercorn sauce and a light, creamy risotto side.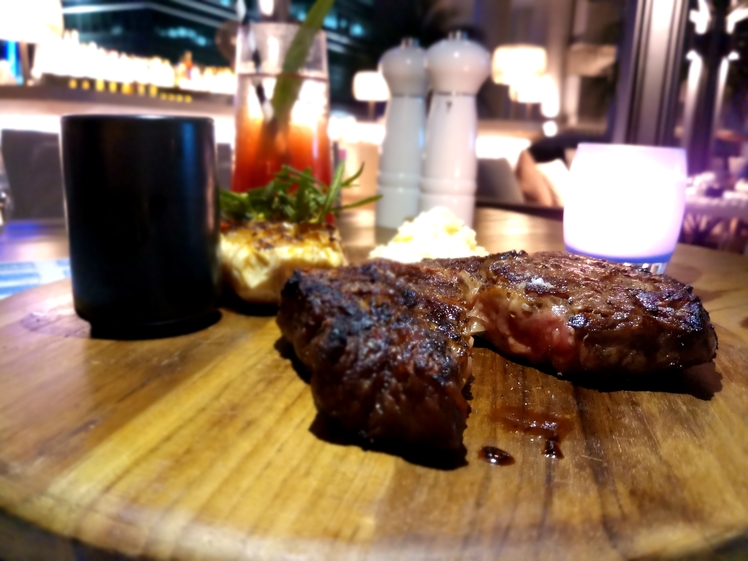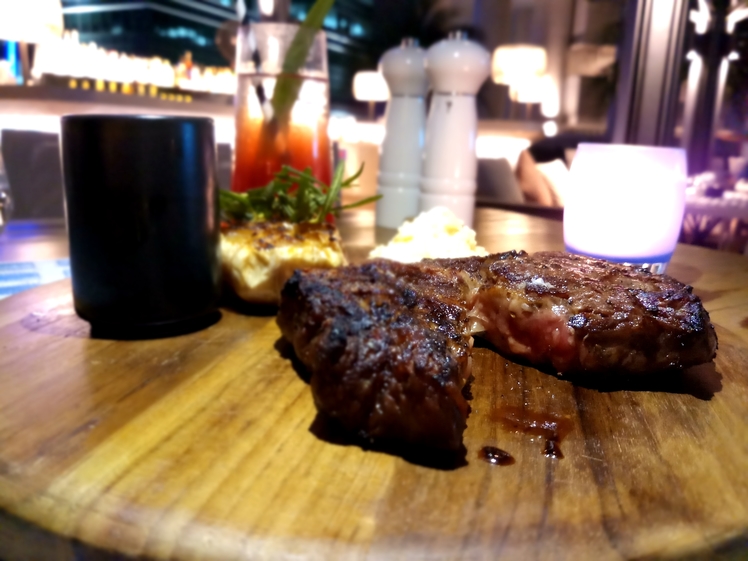 The Salade de Nizza consisting of a fascinating mix of arugula, cherry tomatoes, artichoke, fennel, avocado, Manchego cheese, toasted almonds, Argan oil, and cider vinaigrette served with edible flowers was a journey in itself as each bite contained a flavour different from the last.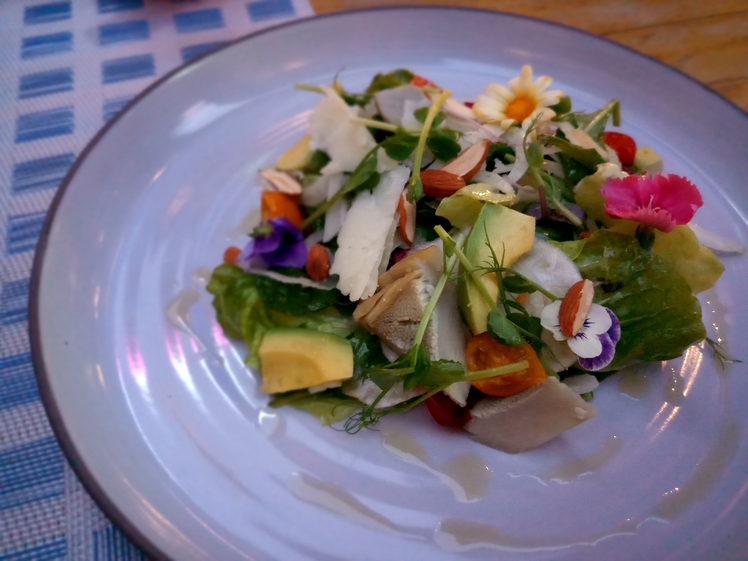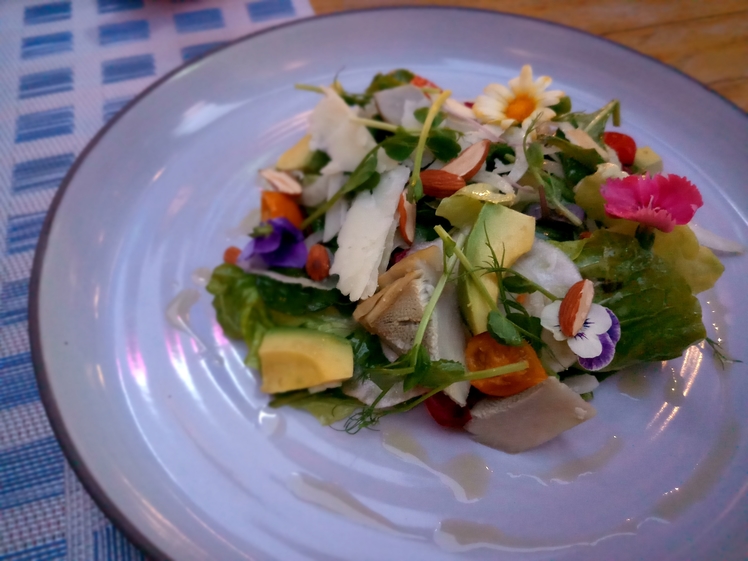 For dessert, a decadant Tiramisu with richly sweet chocolate pudding sprinkled with rice crispy balls, a biscuit crumb base, and chocolate lace decoration ended the night magnificently.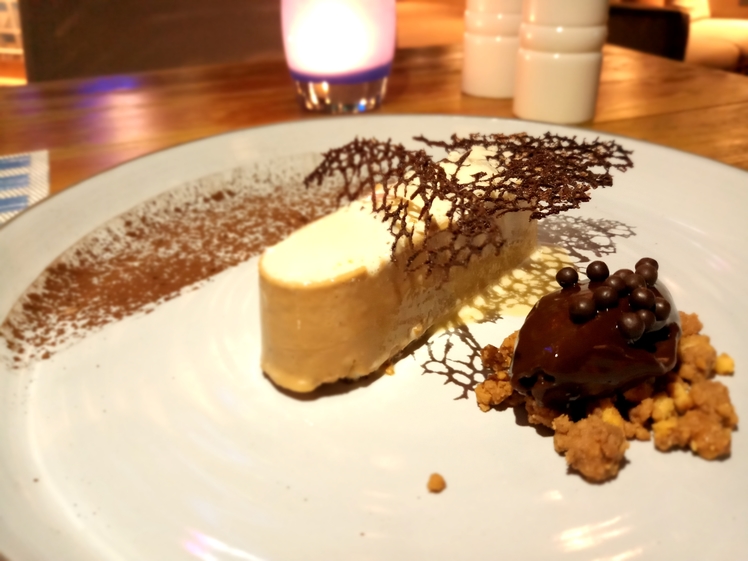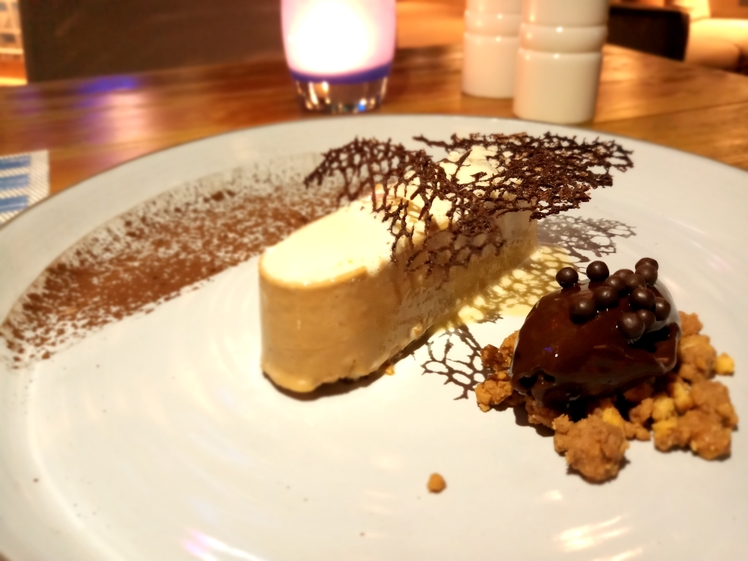 In addition to the new menus, Nizza also introduces a range of signature cocktails and fine wines to compliment its cuisine. The Luxe Tropicale is a solid recommendation, that's fresh and full of tropical juices, while the appealing Malayan Sling and minty spice of Release the Kraken cocktail are also fast favourites.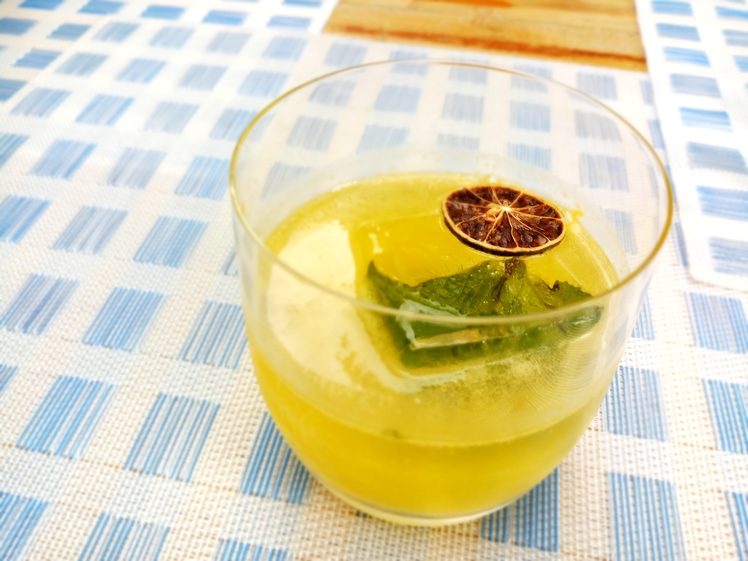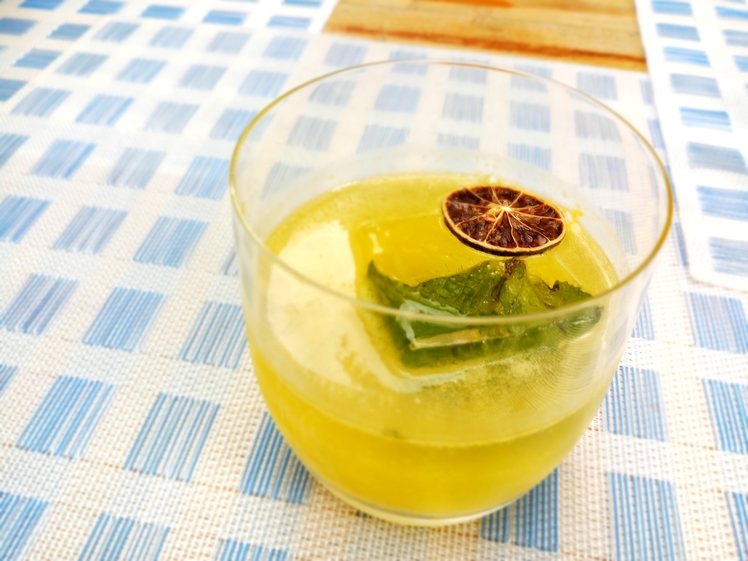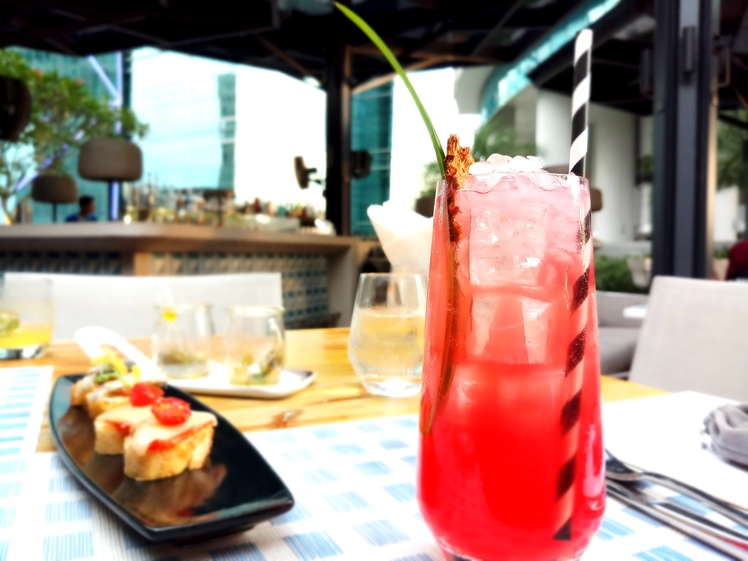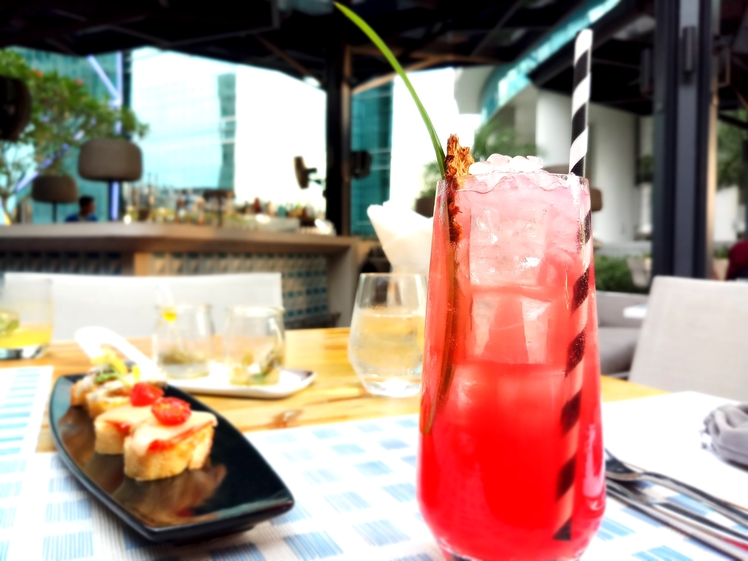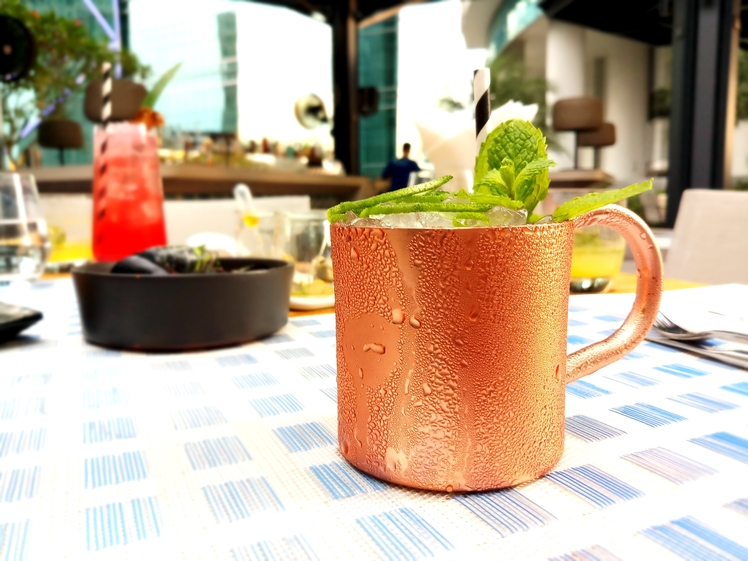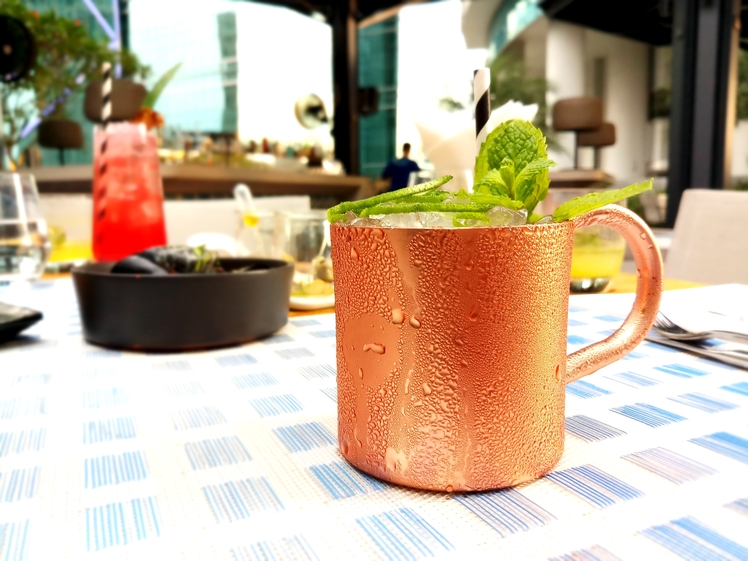 Nizza is not only known for its fine French-Mediterranean menu, but also for a refined contemporary yet casual French Rivera-inspired ambiance with a chic pool deck, modern glass parasol pool bar, and low modular seating on comfy beach cabanas—all designed to invoke reminiscence of the Cote d'Azur.
Location and details
Address: Sofitel Kuala Lumpur Damansara, 6, Jalan Damanlela, Bukit Damansara, 50490 Kuala Lumpur
Tel: +603 2720 6688 or email [email protected] for reservations
Hours: Nizza is open every Wednesday to Monday from 4.30pm to 10.30pm
Find: View directory for Nizza here.