Savour the Summer at Shangri-La Hotel's Lafite: Snapshot
As the world shifts into the summer solstice, missing out on the beautiful harvests can be unfortunate for those constantly in the unchanging tropics this side of the world. Luckily for us, a special one-month-only menu at Lafite, Shangri-La Hotel, Kuala Lumpur is here to provide a fantastic dining experience celebrating the season's offerings.
The five-course Summer Degustation Menu by Chef Scott Henderson will commence from the 1st of August to the 31st of August 2019, and features an array of contemporary French cuisine of two appetisers, two main courses, and one dessert.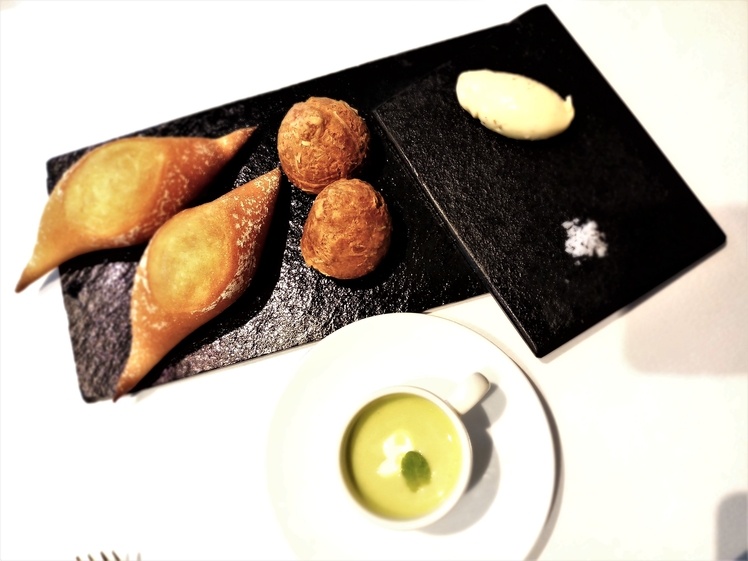 Chef Henderson has had an extensive history with Shangri-La Hotel since 2012, having served in the Vancouver, Shanghai, and Guangzhou branches as Executive Chef. With his experience and expertise, Shangri-La Kuala Lumpur will be on the right path with sustainable food programs, and the incorporation of local tastes alongside his own English heritage to produce a truly unique menu.
Kick off the tender summer samplings with the chef's signature of Foie Gras Terrine and Tomato Consommé. The foie gras is pan-seared to gain a decadent caramelised layer, and is served in a beautiful arrangement where you are encouraged to combine everything on the plate for a bountiful bite.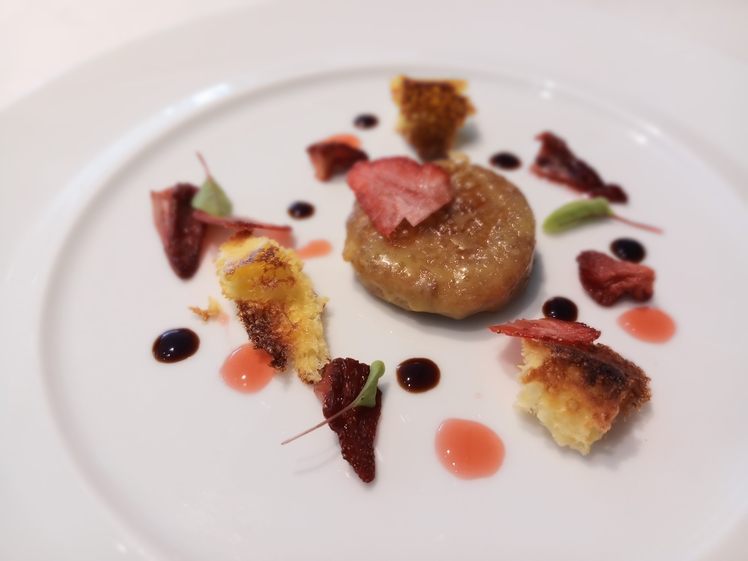 The soup comes with a delicious pairing of poached langoustine lobster, black olive and basil oil, with a sprinkle of sourdough croutons in a clear broth bursting with the flavour of summer tomatoes and herbs.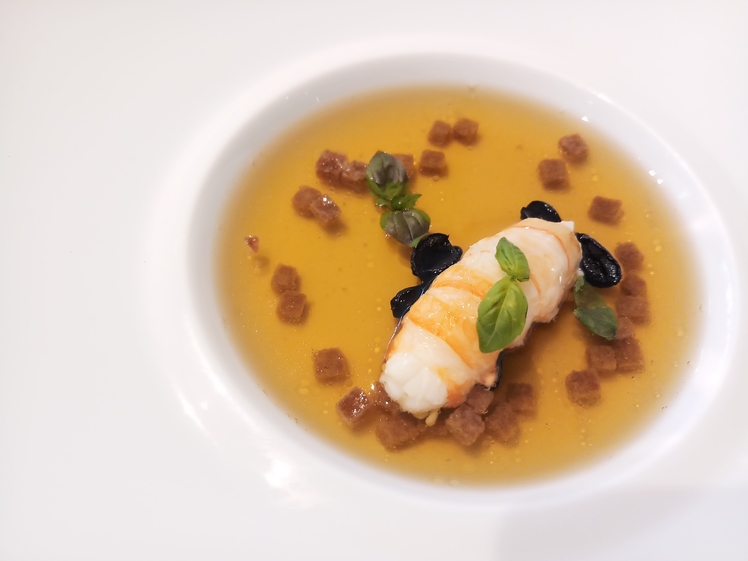 Mains of John Dory with Artichoke Barigoule and Duck A L'Orange Larnaudie Breast with Summer Squash, Cerignole Olives and Duck Jus. Do not be surprised by the little tough cut of the John Dory fish, as this seawater native has a low fat content.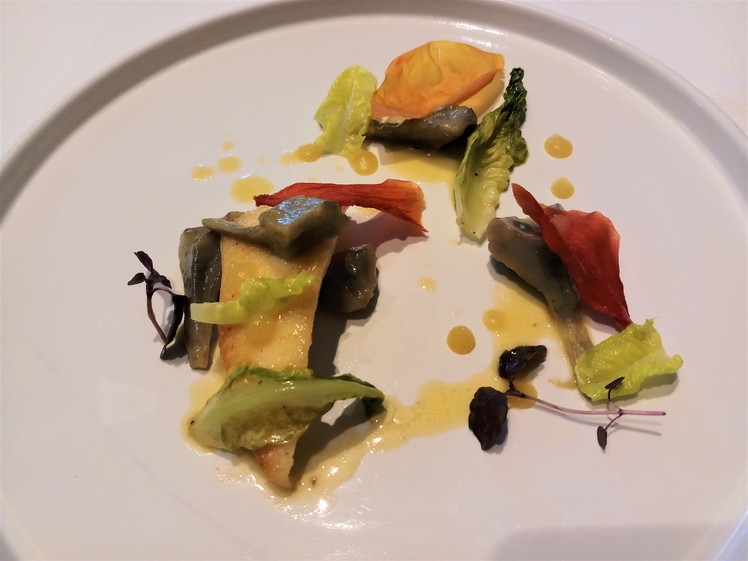 The duck serving is delightful in size, medium rare with the crunchiness of tangy squash and the sour hints of olive in the sauce.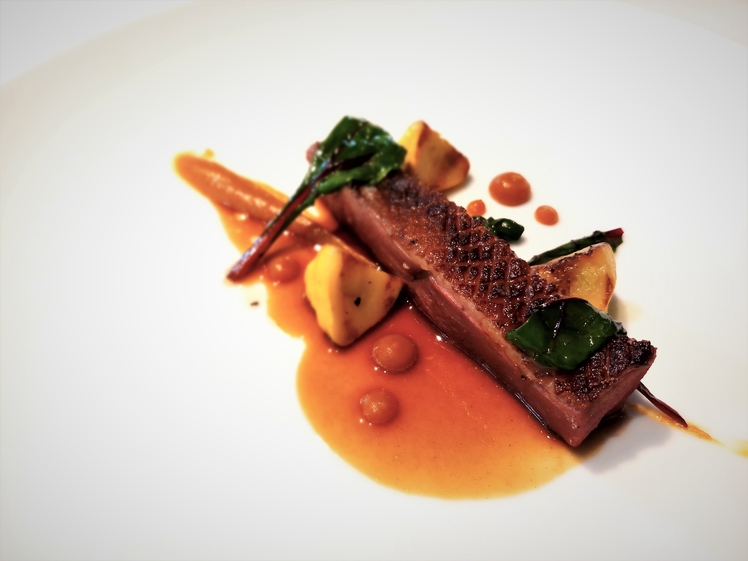 The Summer Degustation Menu will come to a close with creamy Chocolate Mousse filled with hazelnut and a side of Banana Lime Ice Cream.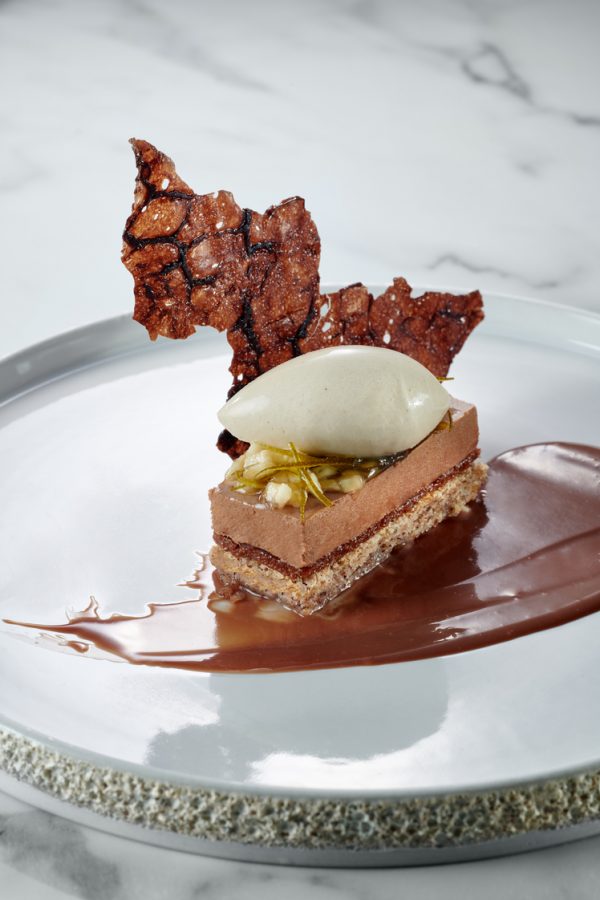 This special menu is priced at RM320 nett per person and will include the add-on of white or red wine by the glass.
Alternatively, you can also feast on the Truffle Degustation Menu, featuring Hokkaido Scallop with truffle foam, Australian Wagyu Tenderloin with truffle potato, and the fascinating Golden Nut dessert, a sphere filled with hazelnut mousse and praline cream with truffle ice cream.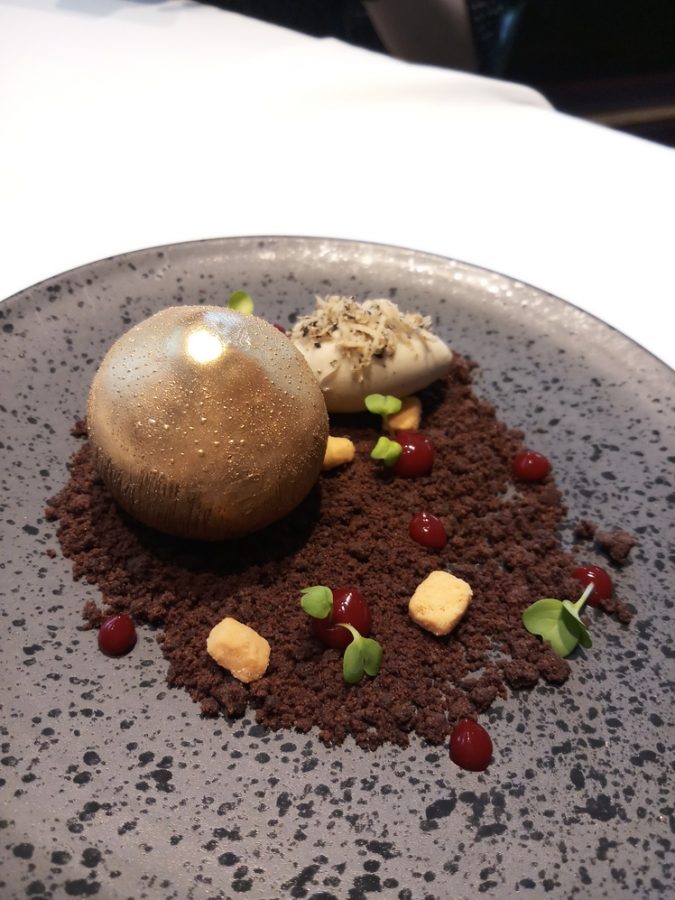 This particular menu is available in sets of 3-course (at RM360), 4-course (at RM430), and 5-course (at RM495). All will be available for the Golden Circle Points Redemption, and additional appetizers from the main Summer menu and wine by the glass will also be available.
For reservations or further information, call 03-2074 3900, email [email protected], or visit www.shangri-la-specials.com.
Location and Details
Address: Lobby, Shangri-La Hotel Kuala Lumpur, 11, Jalan Sultan Ismail, Kuala Lumpur, 50250 Kuala Lumpur
Hours: 12pm – 1am (Monday to Thursday), 12pm – 2am (Friday and Saturday), 5pm – 12am (Sunday)
Tel: 03-2074 3900