Saké Dinner by Poseidon Caviar and Seafood Bar and The Saké Place: Snapshot
A couple of days ago, we had the pleasure of returning to Poseidon Caviar and Seafood Bar for a special saké-pairing dinner in collaboration with The Saké Bar. The Saké Bar is a soon-to-be-opened saké appreciation joint at Plaza Arkadia, helmed by Advanced Saké Sommelier Danny Leong and his lovely wife, Samantha. Here's a look at the dishes and saké we savoured at the specially curated dinner.
Our amuse-bouche of the night was a little tartlet of fermented brioche, portobello mushrooms, and wasabi caviar. These were paired with the light and lovely Bijofu-Schwa Sparkling Ginjo Sake. For the first course, we sipped on chilled Seikyo-Tokubetso Honjozo Chokarakuchi while slurping up fresh Irish Gallagher oysters. Each oyster was two to three fingers wide, and as long as a palm.
Next, slices of French brown bread arrived, topped with little rolls of Iberico pork, Spanish peaches, and some dill cream sauce, accompanied by  chilled Zaku Ho No Tomo-Junmai. Then, a dollop of Iraqi caviar was paired with chilled Michisakari-Honjo for the next course.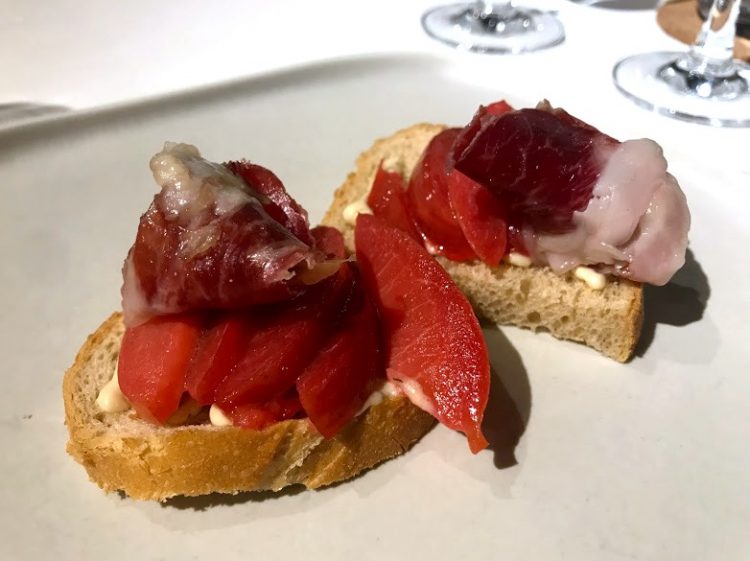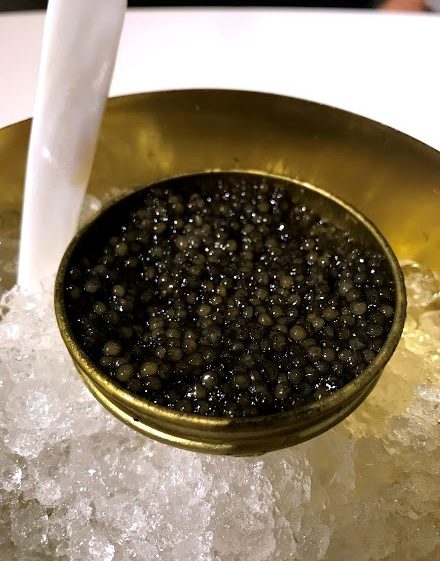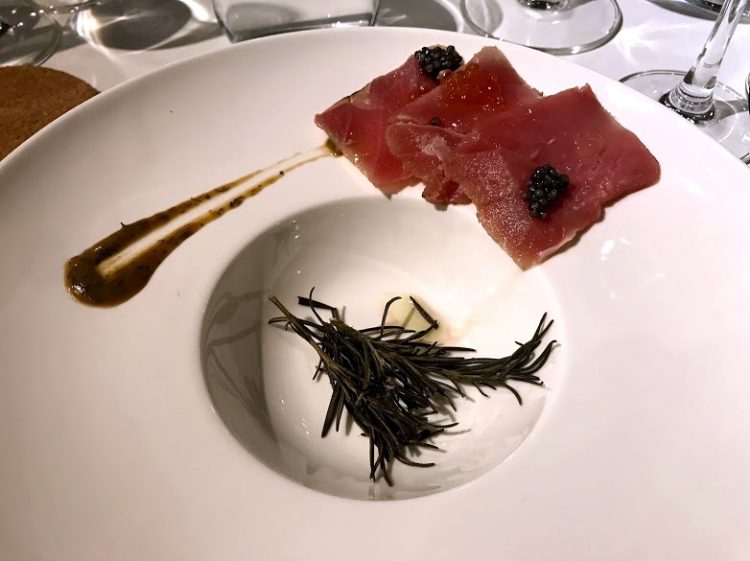 A fragrant burnt smell wafted through the room, causing us to look around for the source. It turned out to be the scent of flame-touched rosemary on the next dish – torched tuna, rosemary, fish roe, caviar, and dill sour cream. This tasty fresh fish dish came with a glass of lightly chilled Yuki No Bosha-Yamahai Honjozo.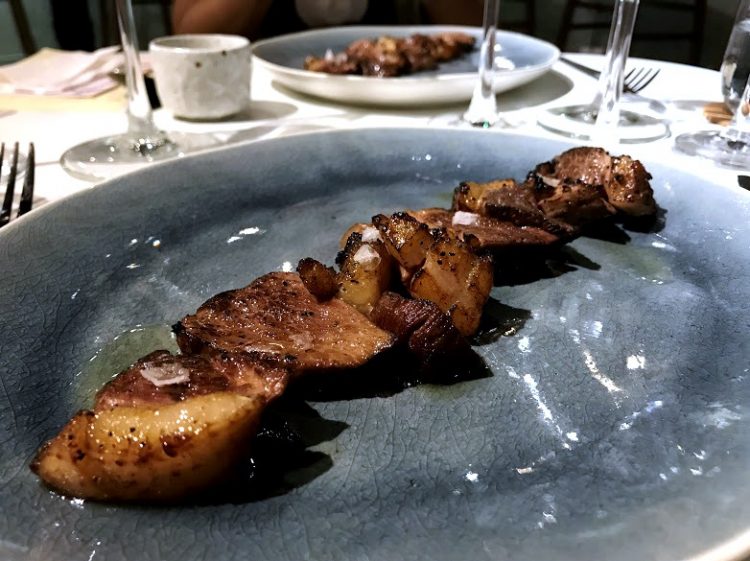 The highlight of the night (for us) was the main dish of French duck cooked in butterfly pea flower oil and garnished with slivers of rock salt. Delicious. For a change, the accompanying Cowboy Yamahai-Yamahai Junmai Ginjo Genshu was served two ways – warm and chilled.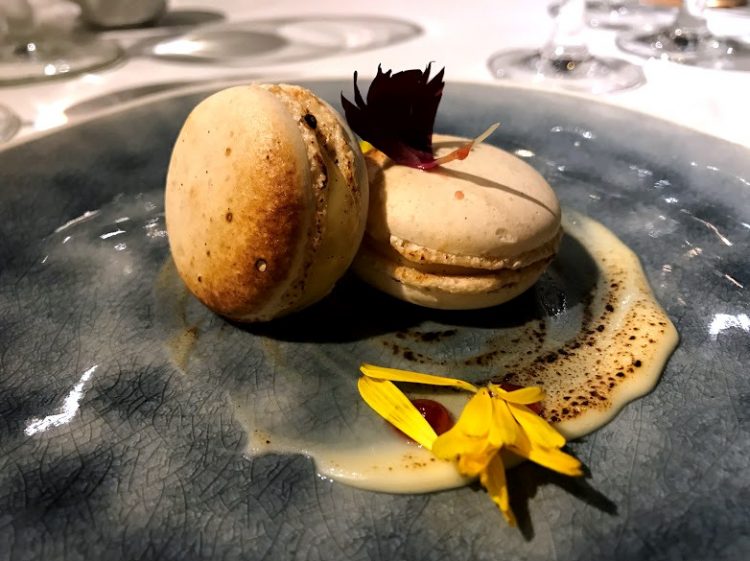 Ending on a sweet note, homemade vanilla macarons filled with mascarpone and topped with wild grape jam were paired with chilled Bijofu-Tokubetso Honjozo. This delightful dinner was priced at RM280++ per person. For more information or to make a reservation, call Poseidon Caviar and Seafood Bar at +6017 252 6206.
Location & Details
Address: Poseidon Caviar and Seafood Bar, H-G-1(M), Plaza Arkadia, Jalan Intisari, Desa ParkCity, 52200 Kuala Lumpur, Malaysia
Hours: 9am – 2pm, 5pm – 12am daily
Tel: +603 2711 3679
Find: View directory for Poseidon Caviar and Seafood Bar here.