Quivo at Pavilion: 2017 Menu
This review is brought to you in part by Quivo.
The quest for a lovely, lively meal in Pavilion leads us to Quivo, which pulses with the vitality of a vibrant restaurant throughout the peak hours of lunch. Now in its third year at the mall, the bustling kitchen shows no signs of slowing down, remaining a popular pick for throngs of patrons, who include regulars seeking a consistent fix of Mediterranean-inspired specialities and mixologist-crafted cocktails, as well as casual shoppers who appreciate the alfresco section that's perfect for people-watching.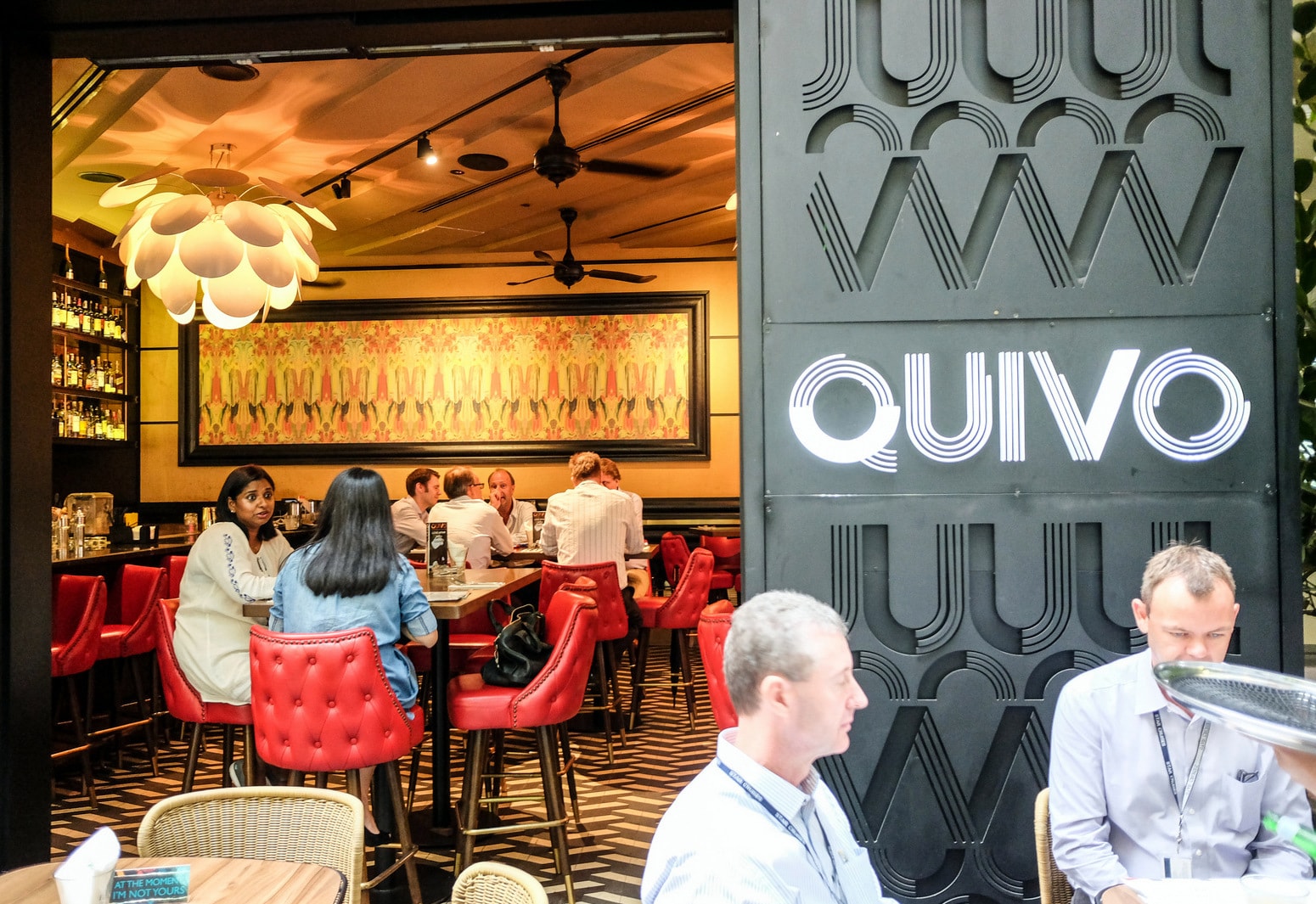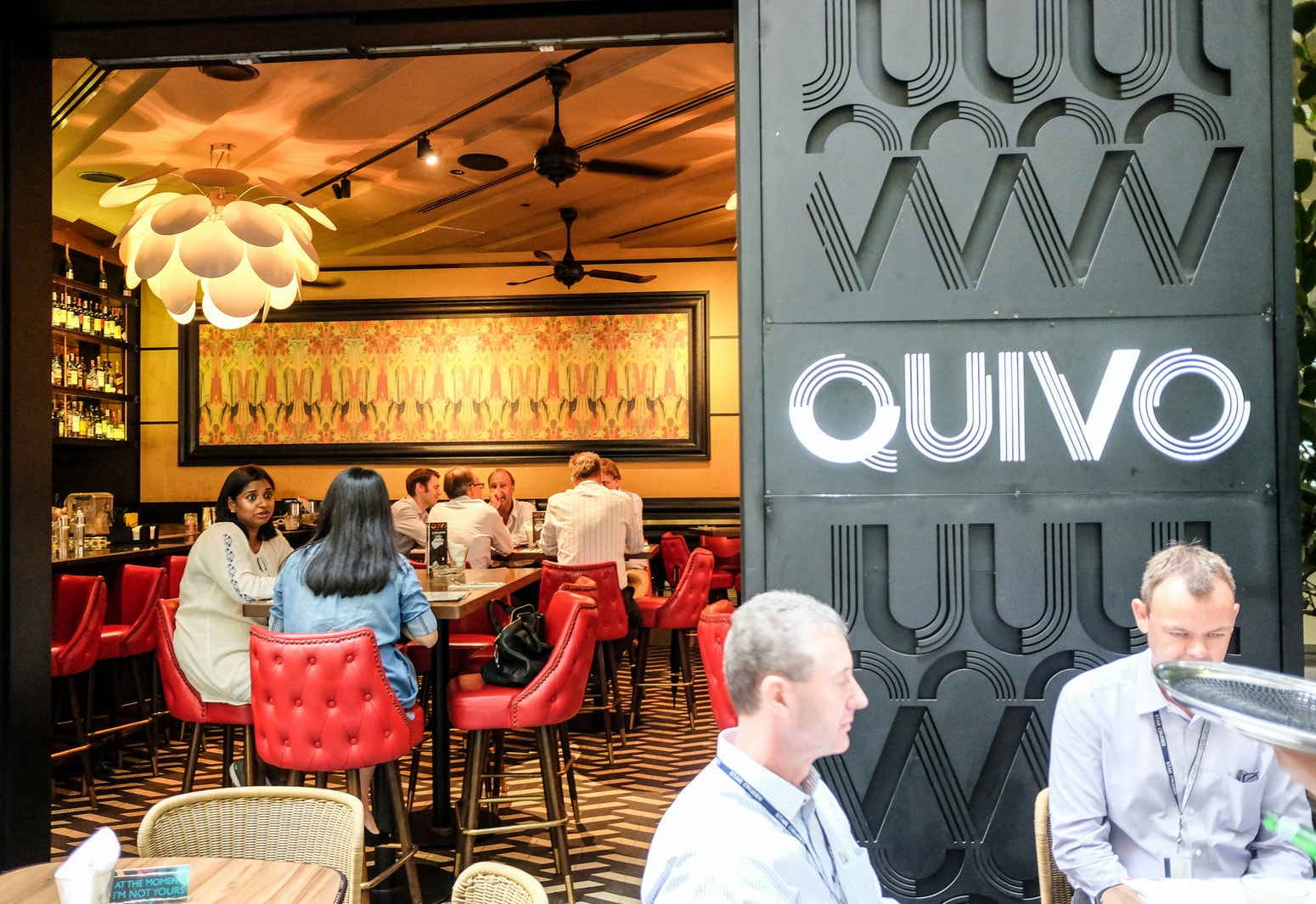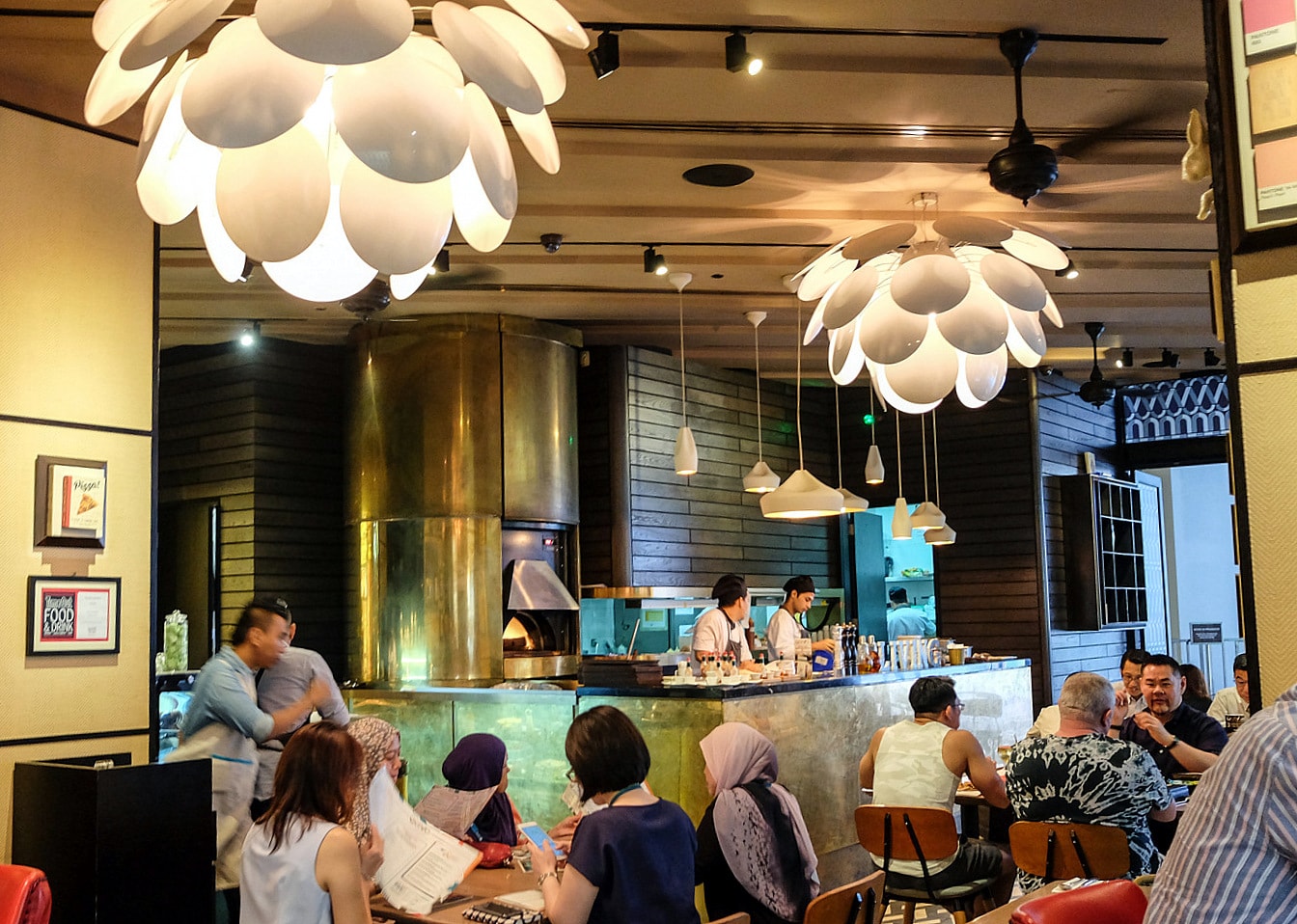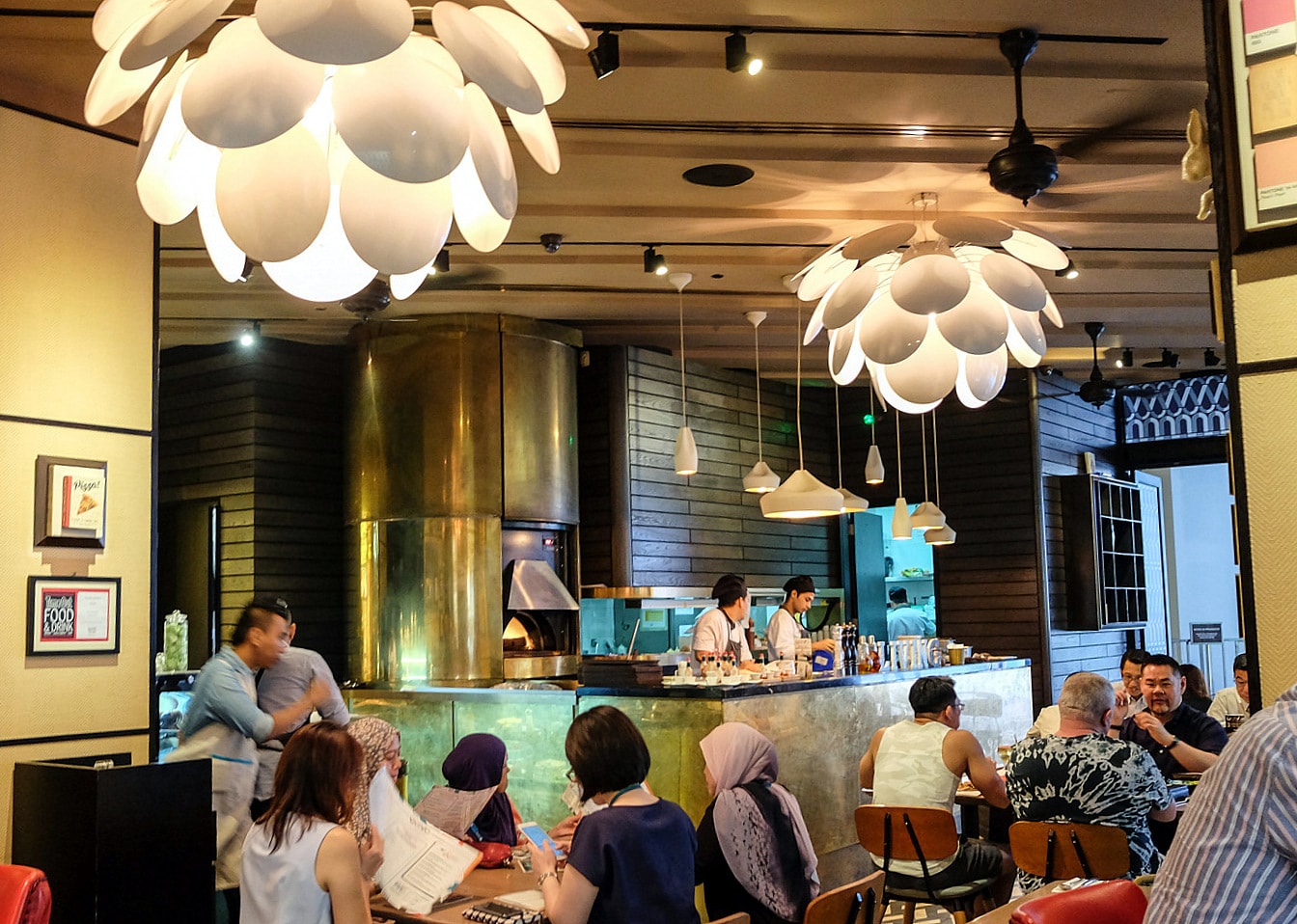 Starters
From start to finish, Quivo's menu is colourful, contemporary and crowd-pleasing – get your appetite roaring with the tuna ceviche, with irreproachably fresh morsels of the fish cured in citrus juices and chilli, filled with invigorating flavour and texture, beautifully finished with a dollop of guacamole in a coconut husk (RM35).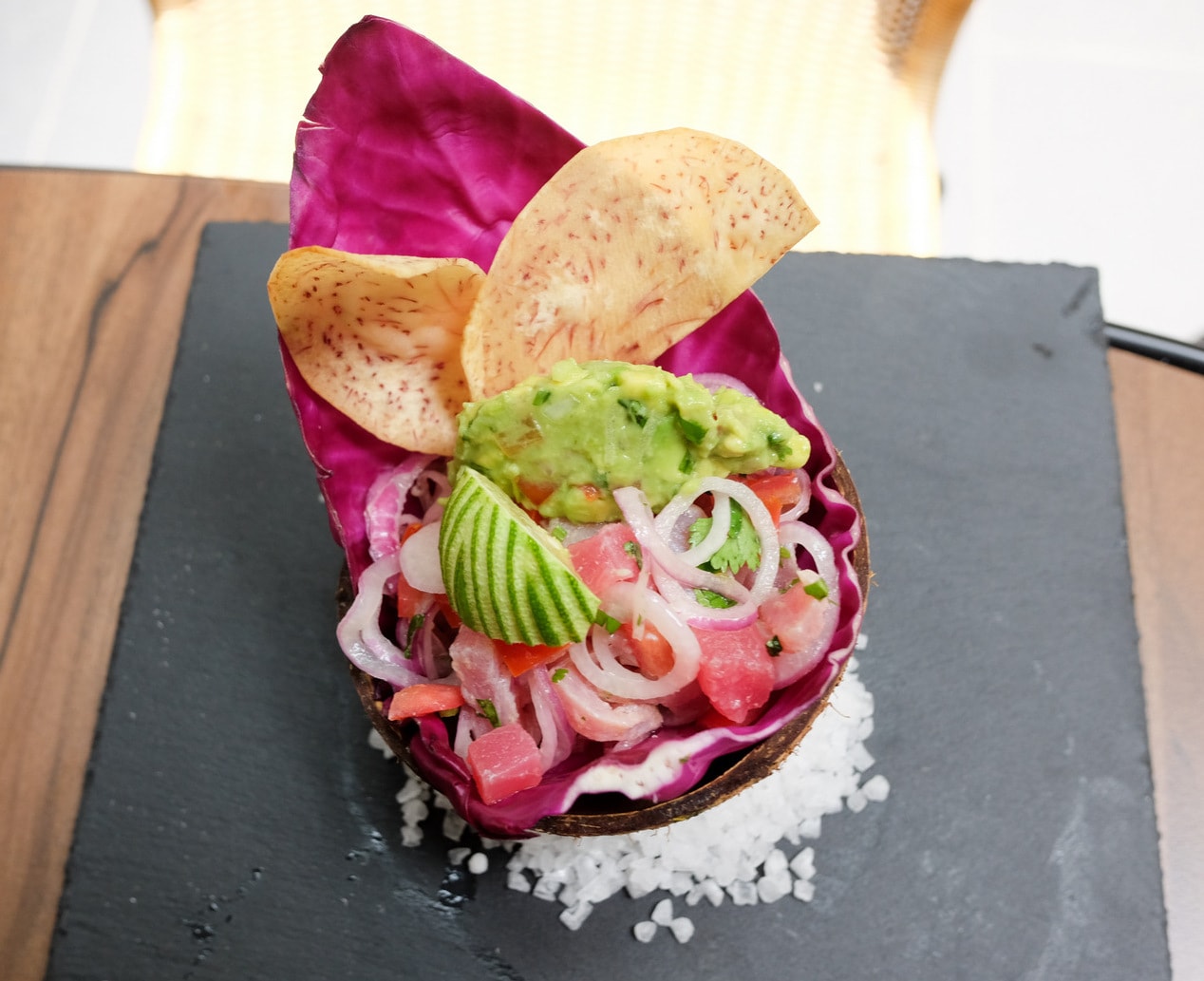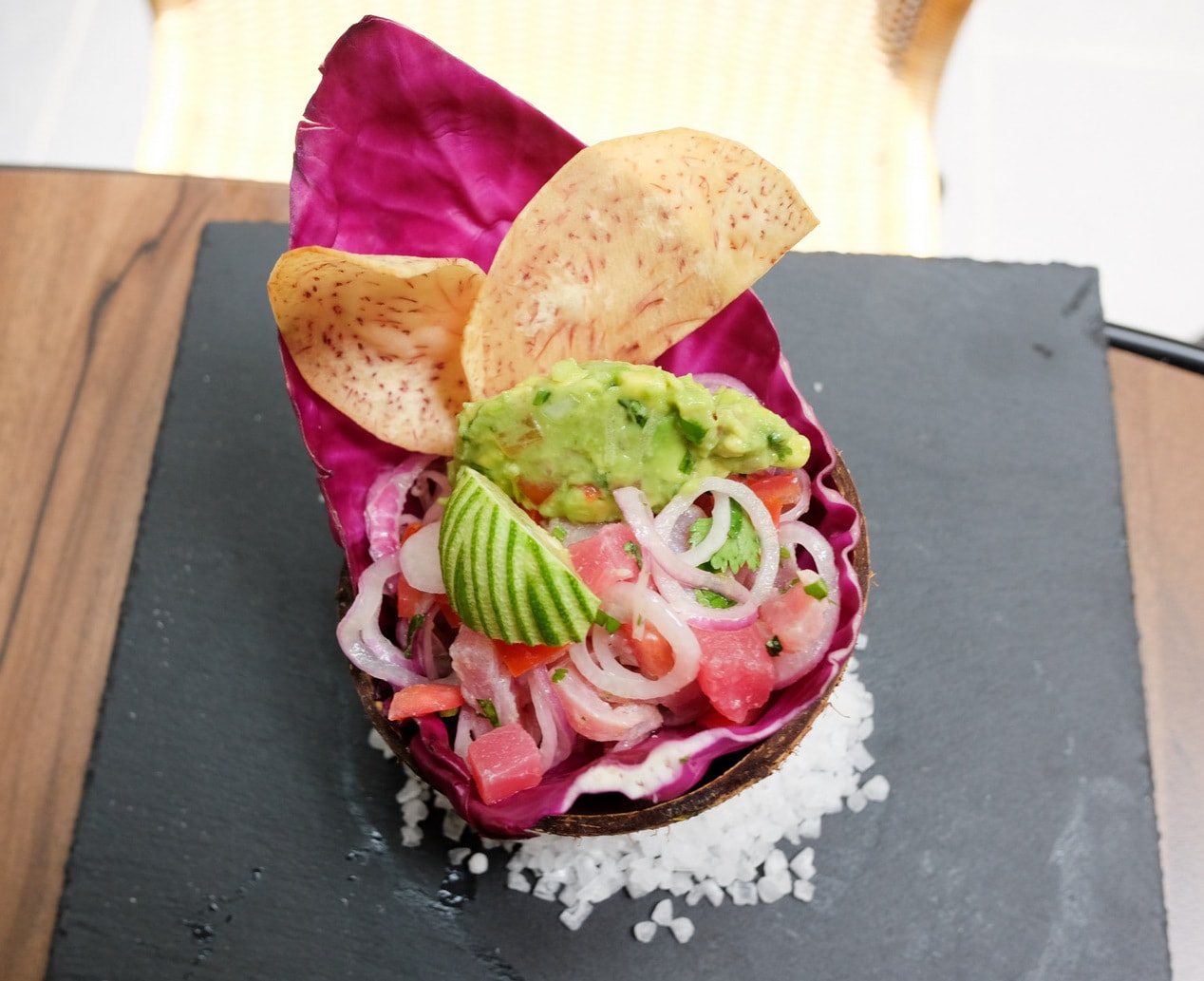 The sizzling prawns are a fan favourite too, with the tender crustaceans served in a garlicky olive oil sauce that you'll want to mop up with garlic bread for double the dose of garlic deliciousness (RM39).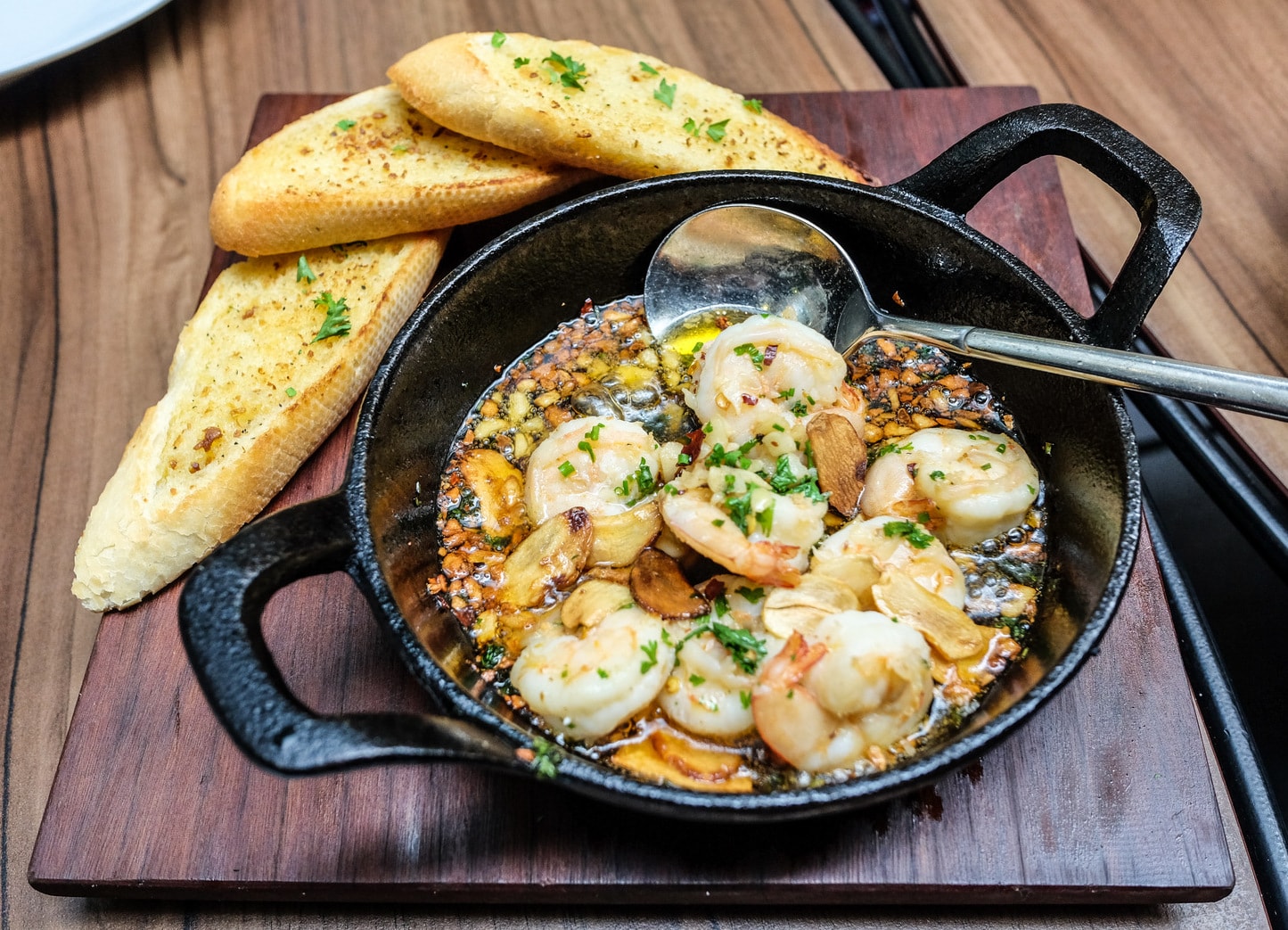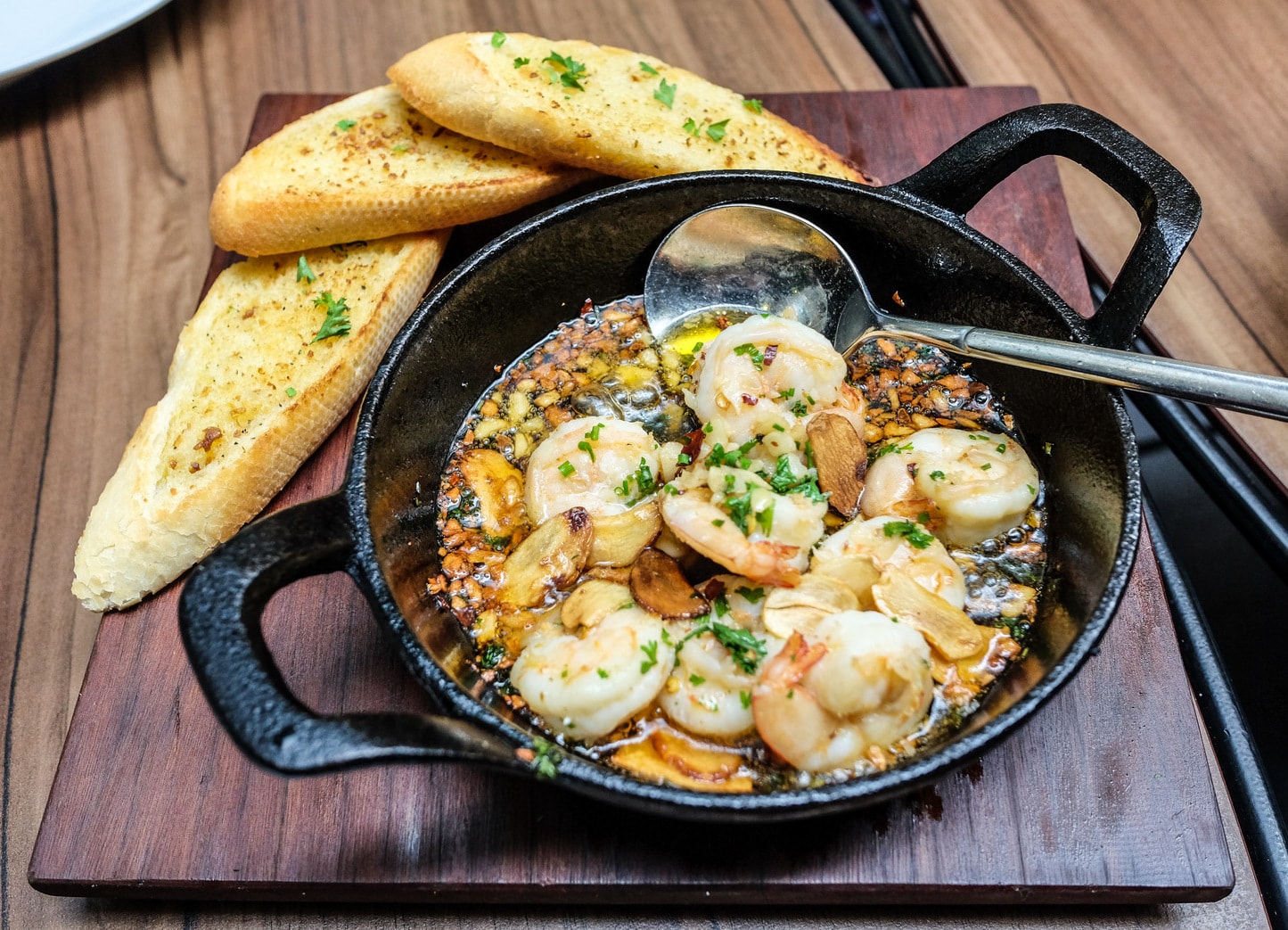 Another highlight of the snacking section is the skewers, which span medleys of protein and fibre – the lamb loin with tahini is worthwhile, the well-prepared meat nicely complemented by the condiment's sesame nuances (RM38).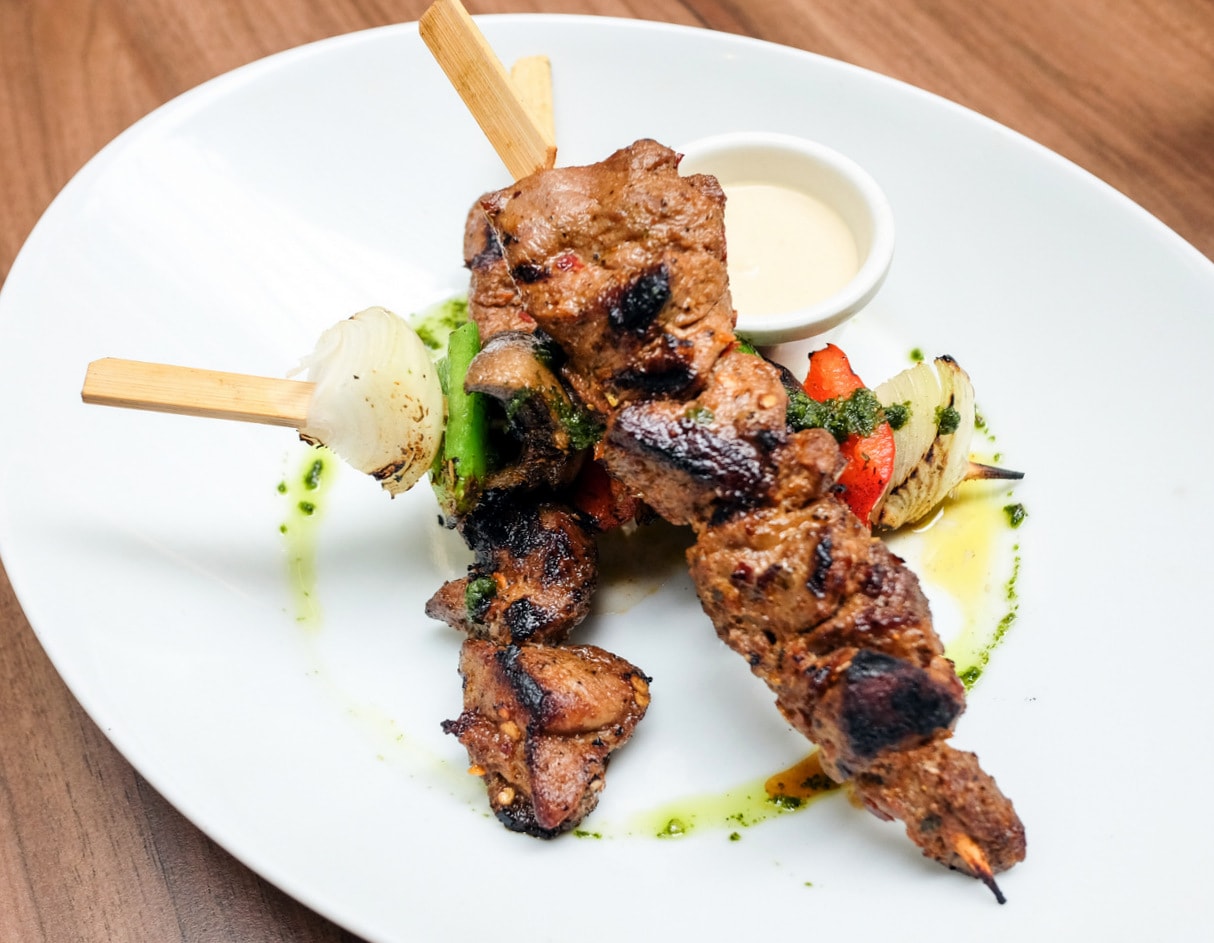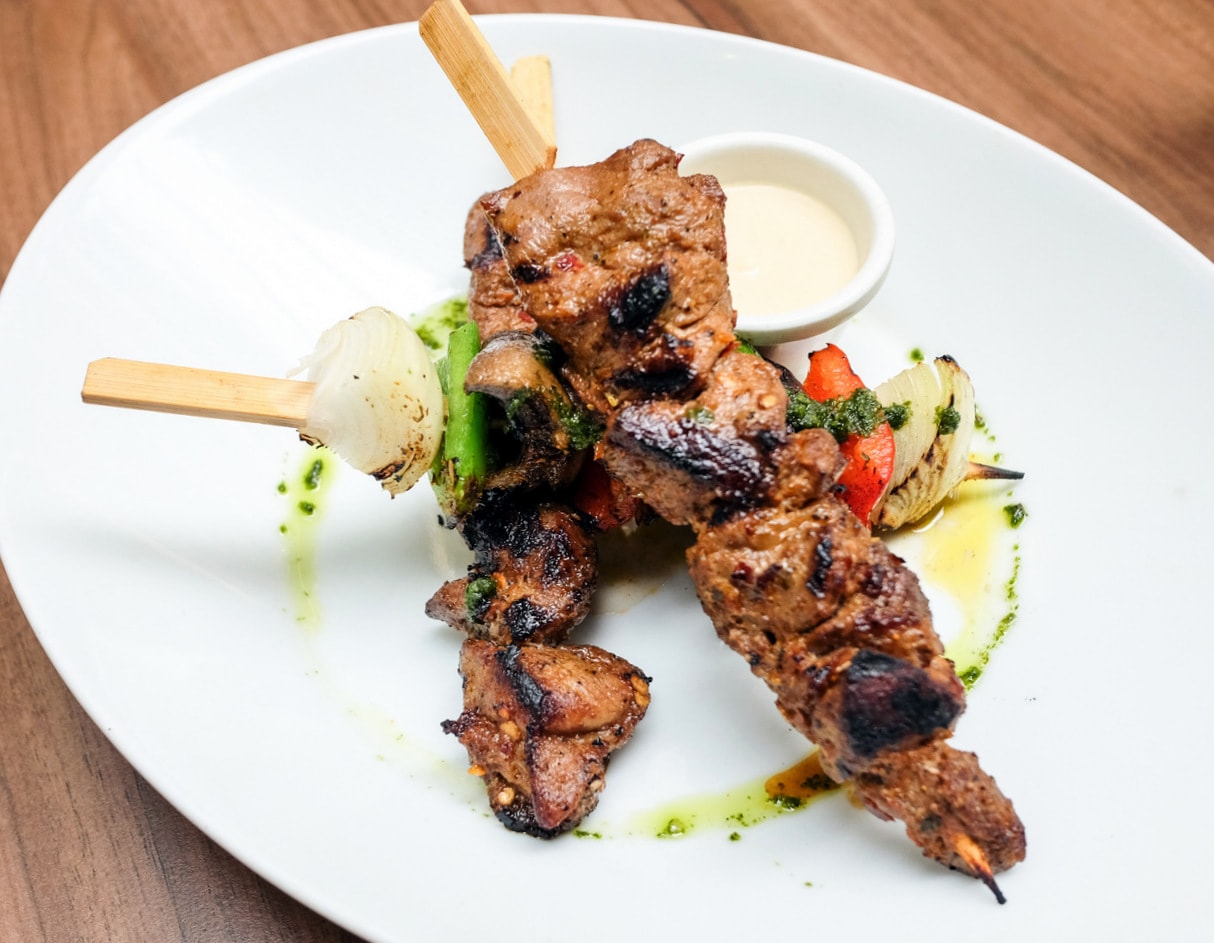 Pizzas and pastas
Pizzas and pastas here fulfill the promise of food that feels sun-kissed, powered by the produce of springtime and summer – Quivo's paddle board pizzas work wonderfully for sharing, with interesting topping possibilities such as spinach fondue with beef bacon, caramelised onions, crispy rosemary and rocket leaves; we happily devoured each flavour-packed slice (RM36).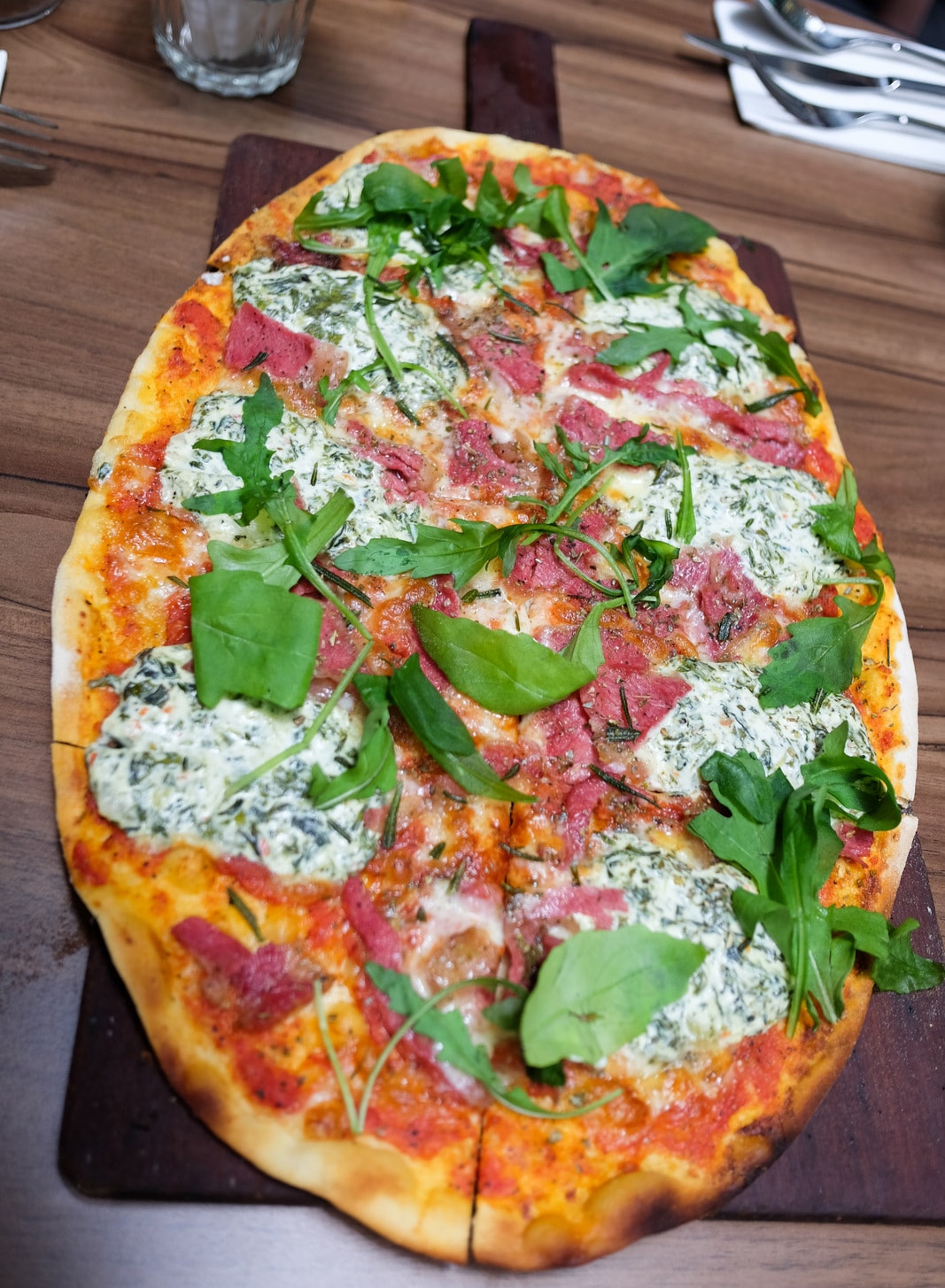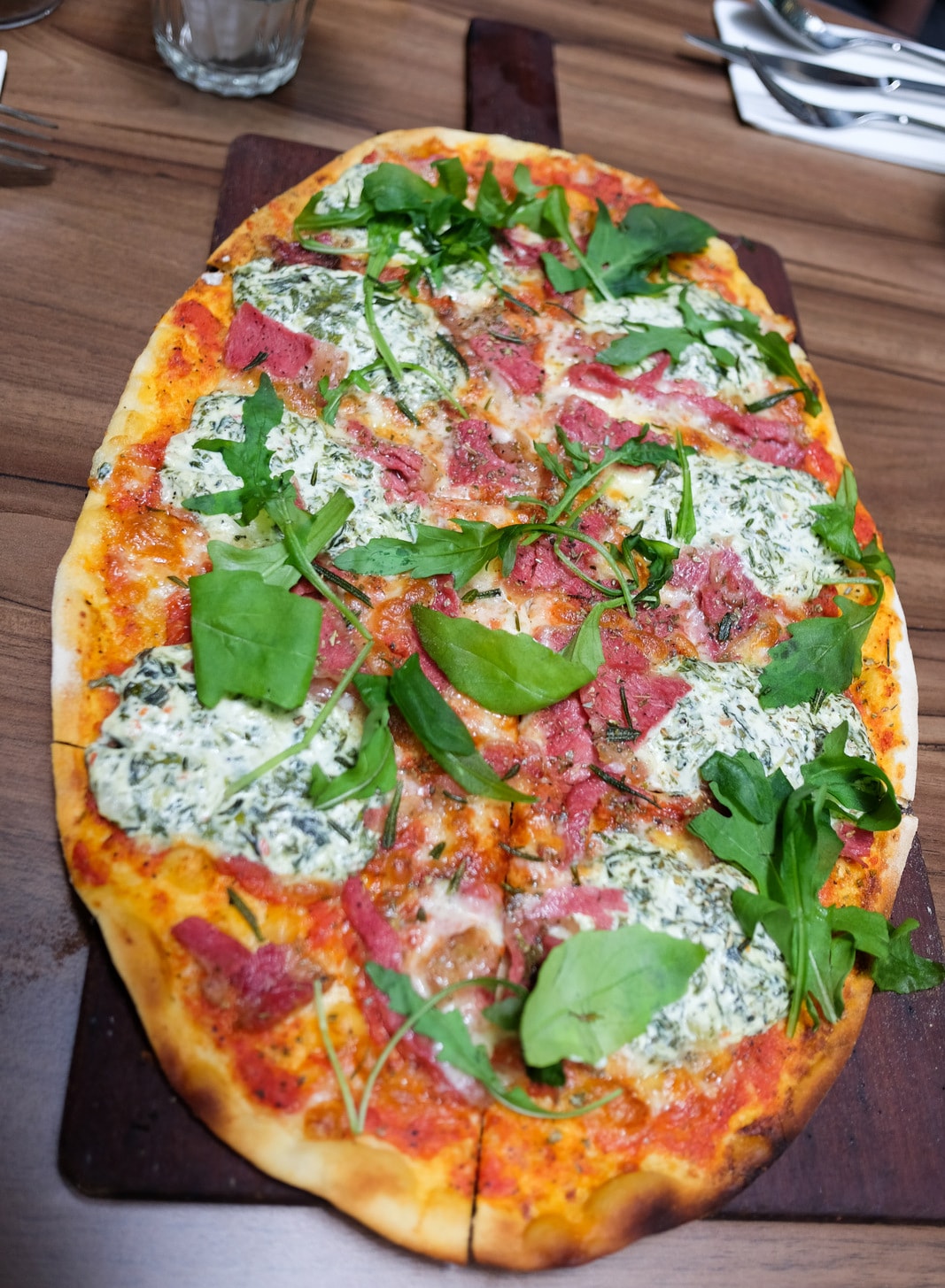 Choices for pastas are extensive too, but the Black Mamba might be our best bet, the slick strands of squid ink pasta served with a bounty of prawns, squid and cherry tomatoes in a pleasingly light chilli-and-tomato sauce (RM41).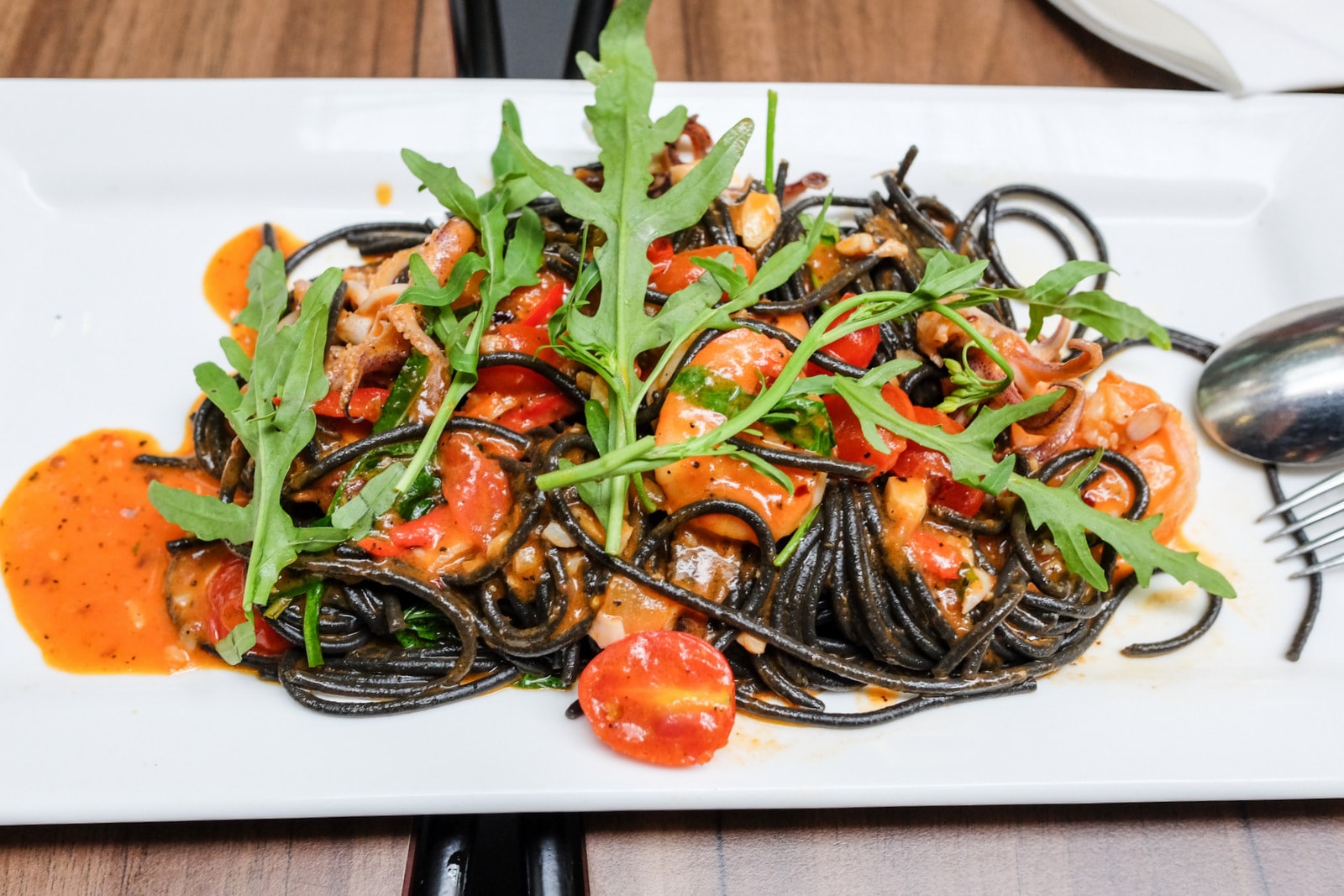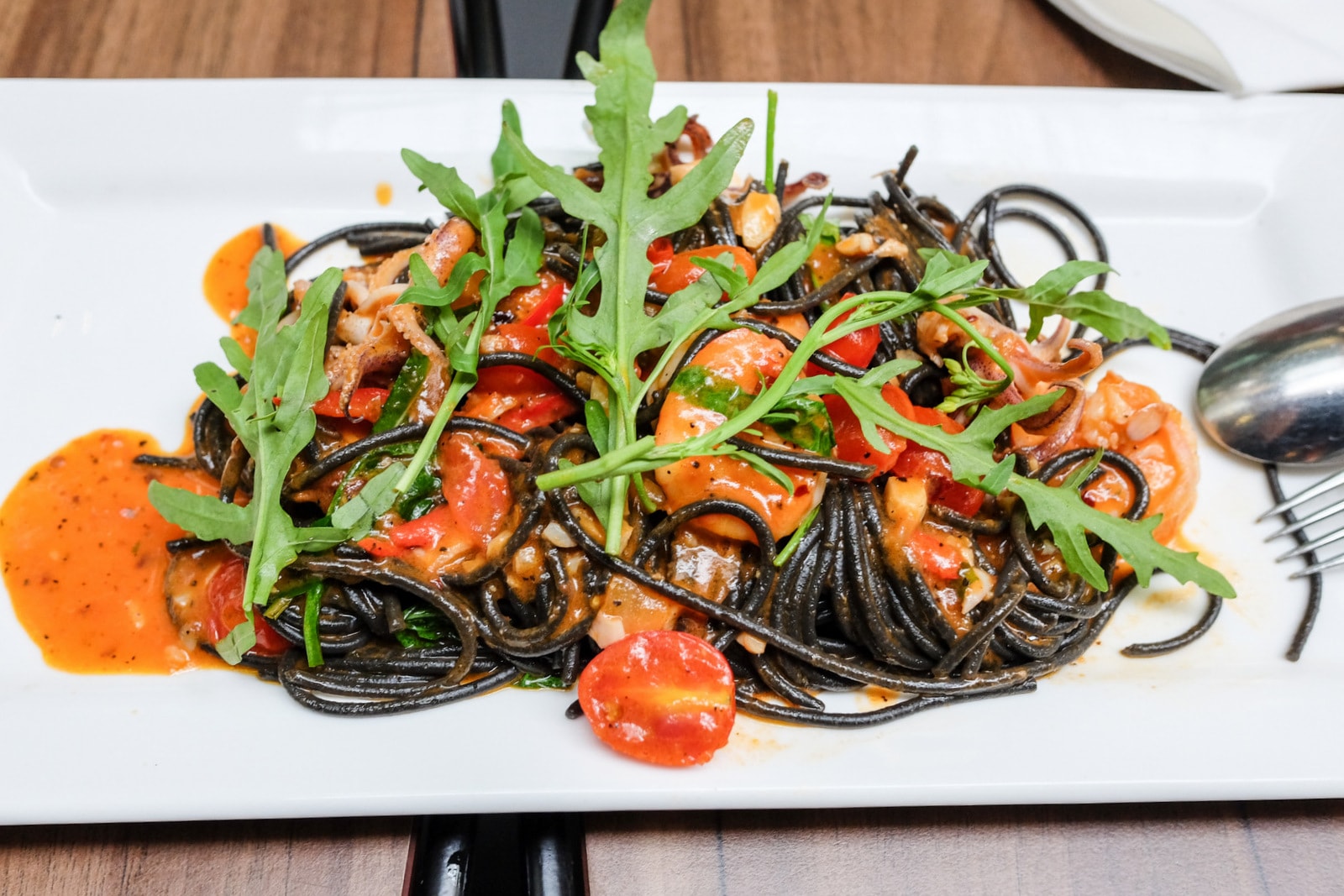 Beffy goodness
Beef up the feast with this triumvirate of diverse bovine creations: Chunky, richly robust short ribs wisely partnered with terrific companions of crisp kale, rock melon and sweet potato mash (RM69), comfort-food risotto with slow-braised brisket and wild mushrooms (RM42) and a moist wagyu burger with pickled green chillies, avocado, ancho mole sauce and plenty of cheese in a jalapeno bun alongside Cajun-spiced potato wedges and a petit salad (RM40).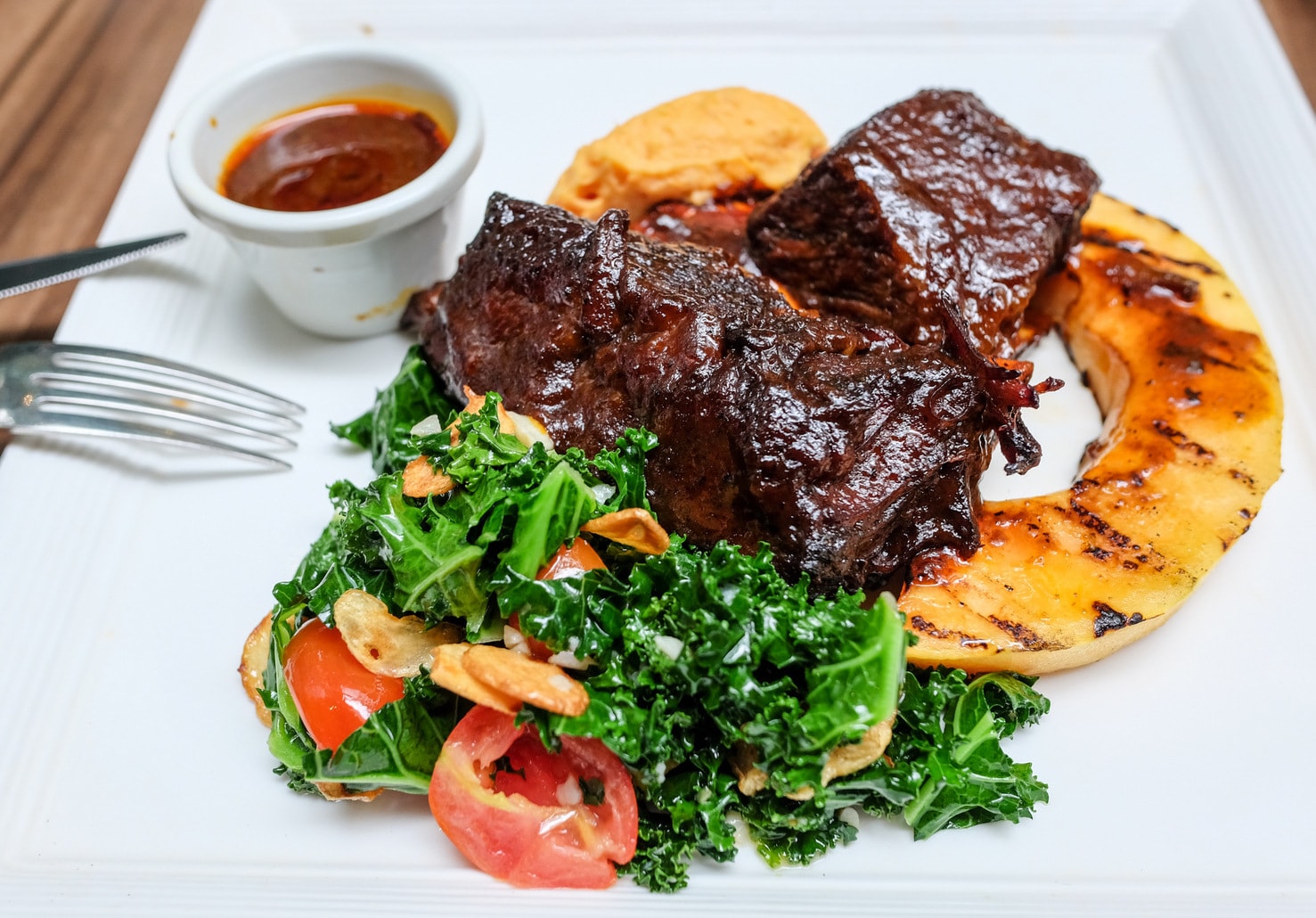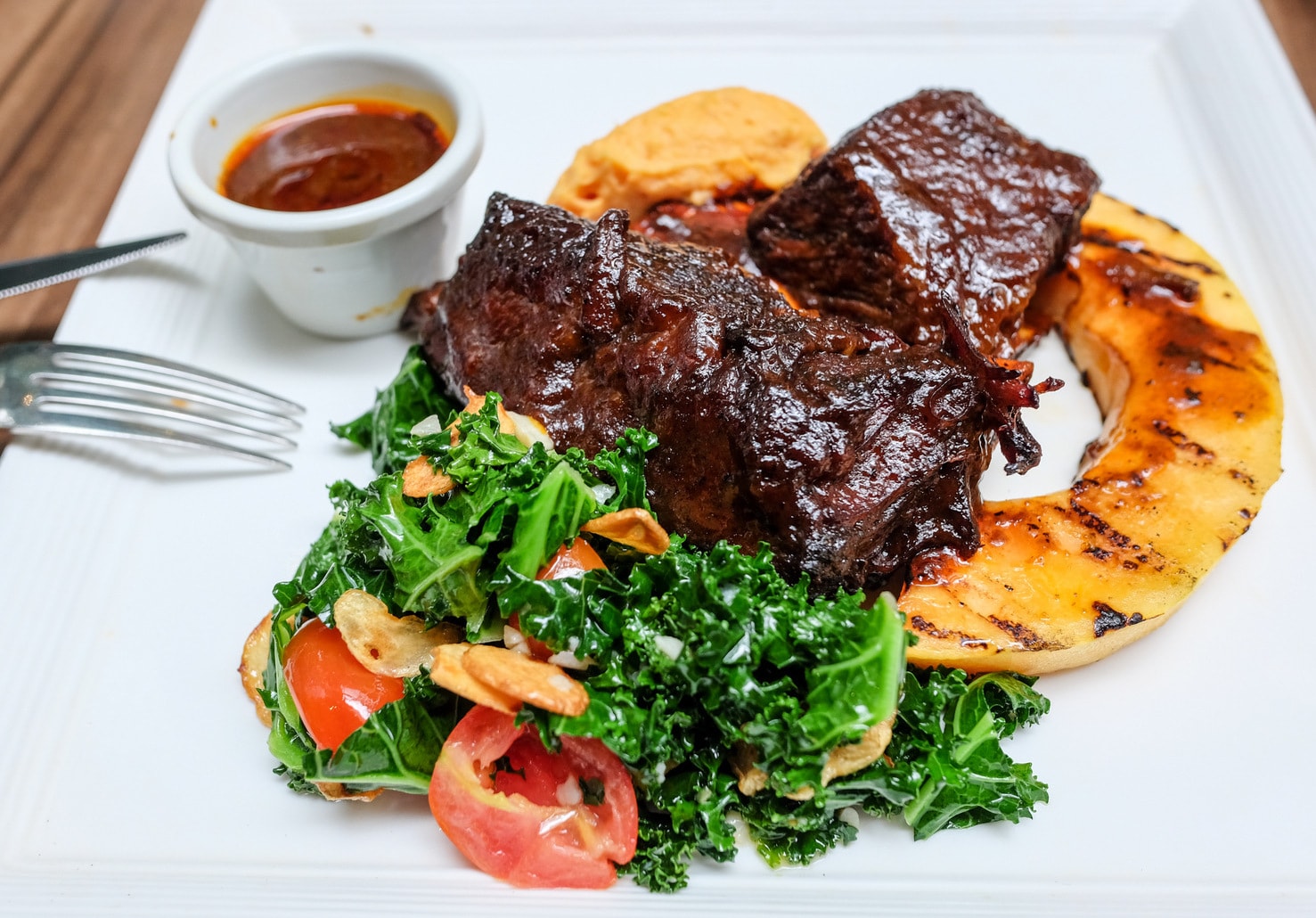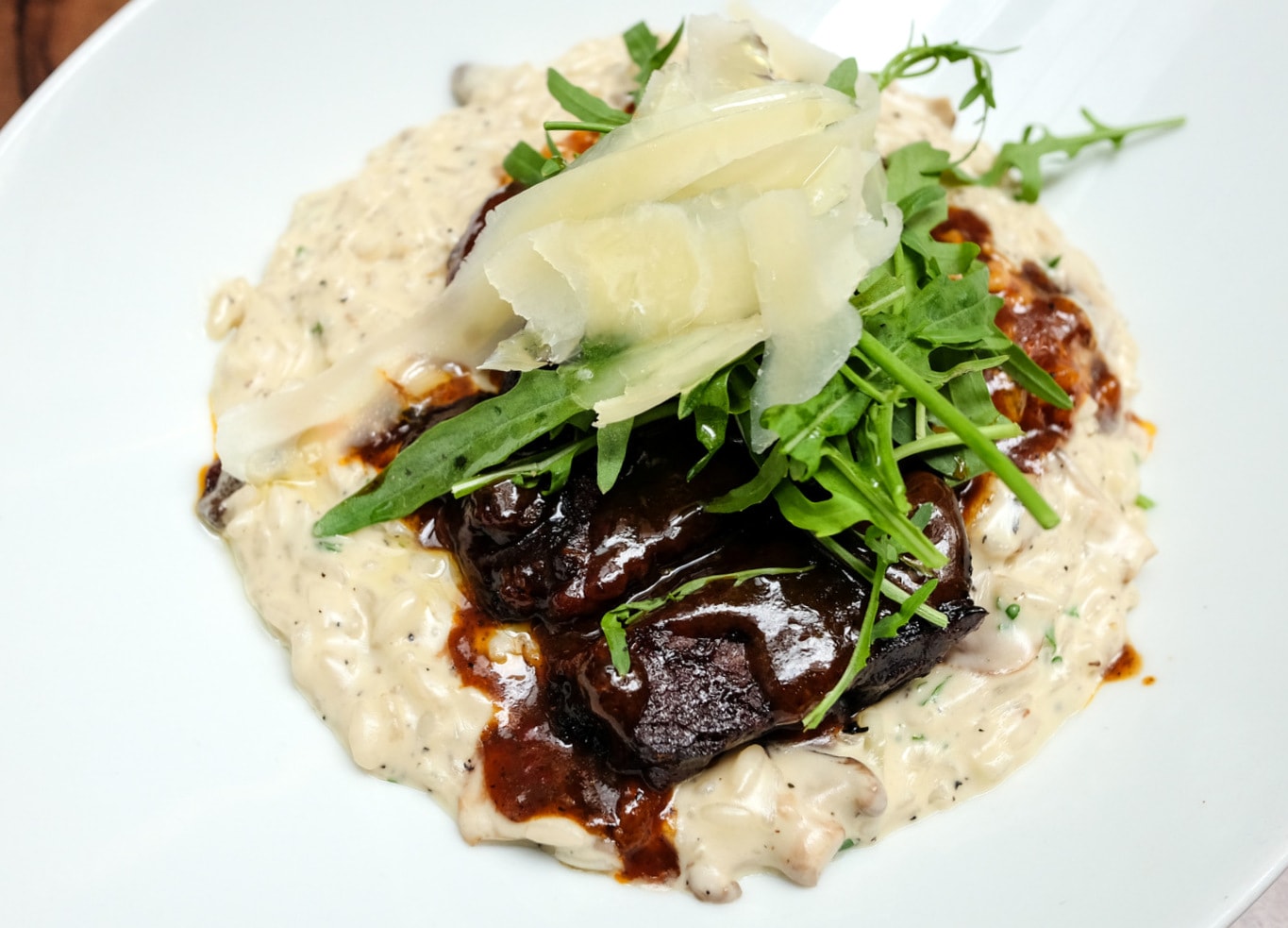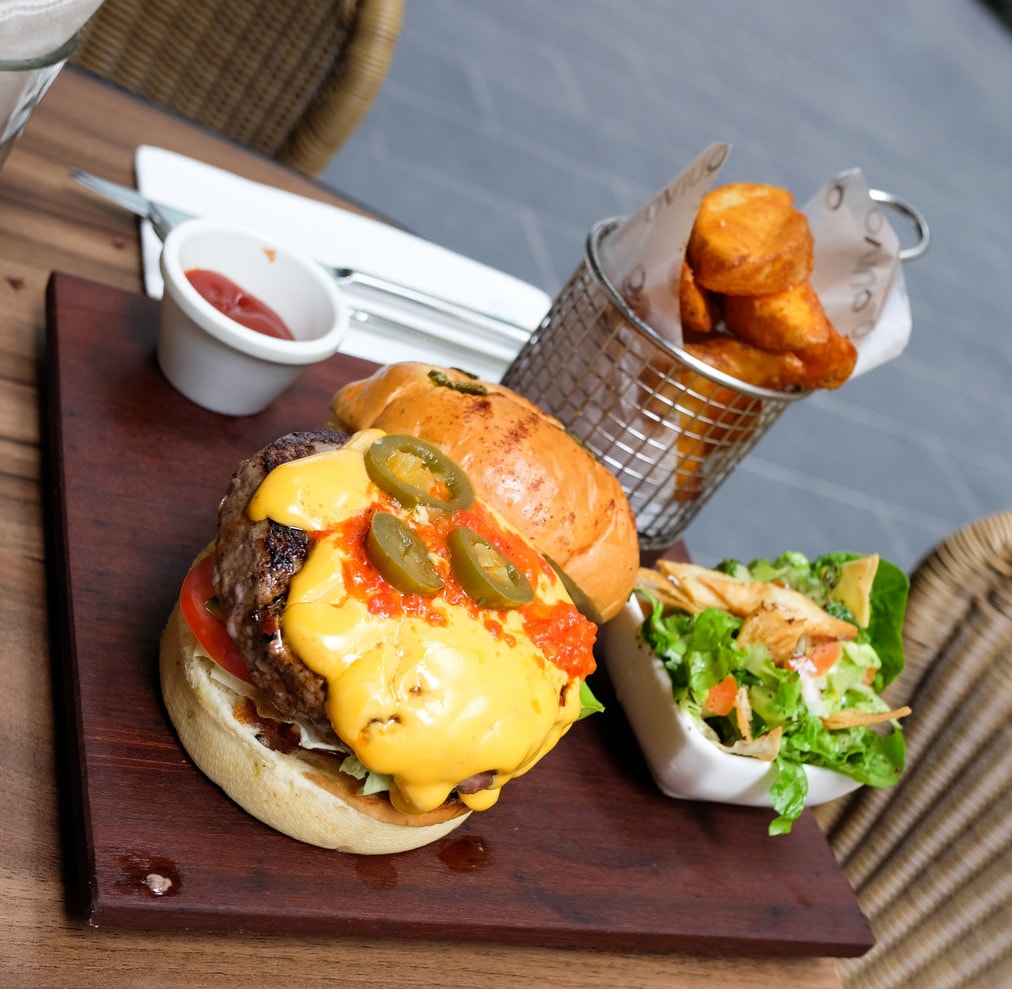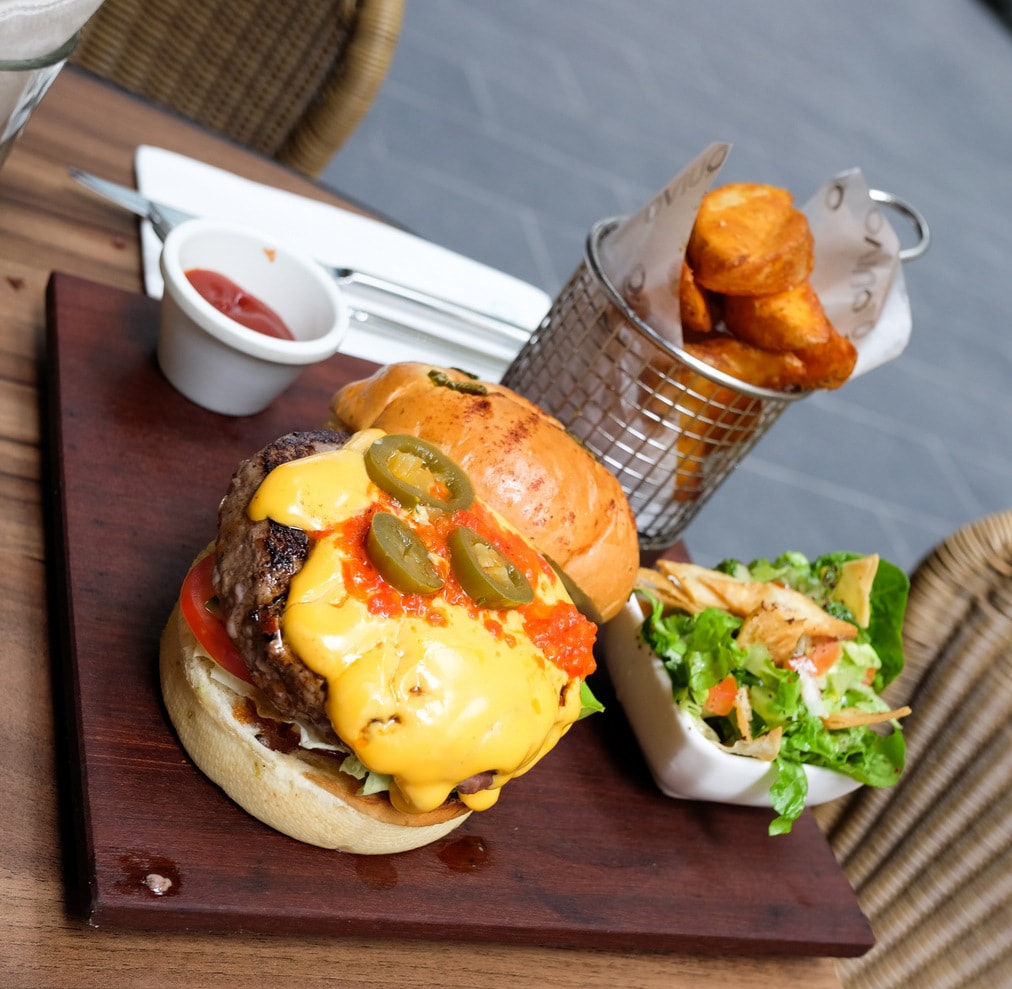 Desserts
Servings prove hearty enough that many customers might be stuffed before dessert, but it would be a shame to skip these indulgences (RM22 each) – a chocolate sphere melted with hot sauce to reveal more decadent treasures within, a true treat with salted caramel ice cream, and one of our favourite cakes this year, irresistibly layered with chocolate buttercream, Snickers and caramel, a genuinely valid reason to abandon any diet.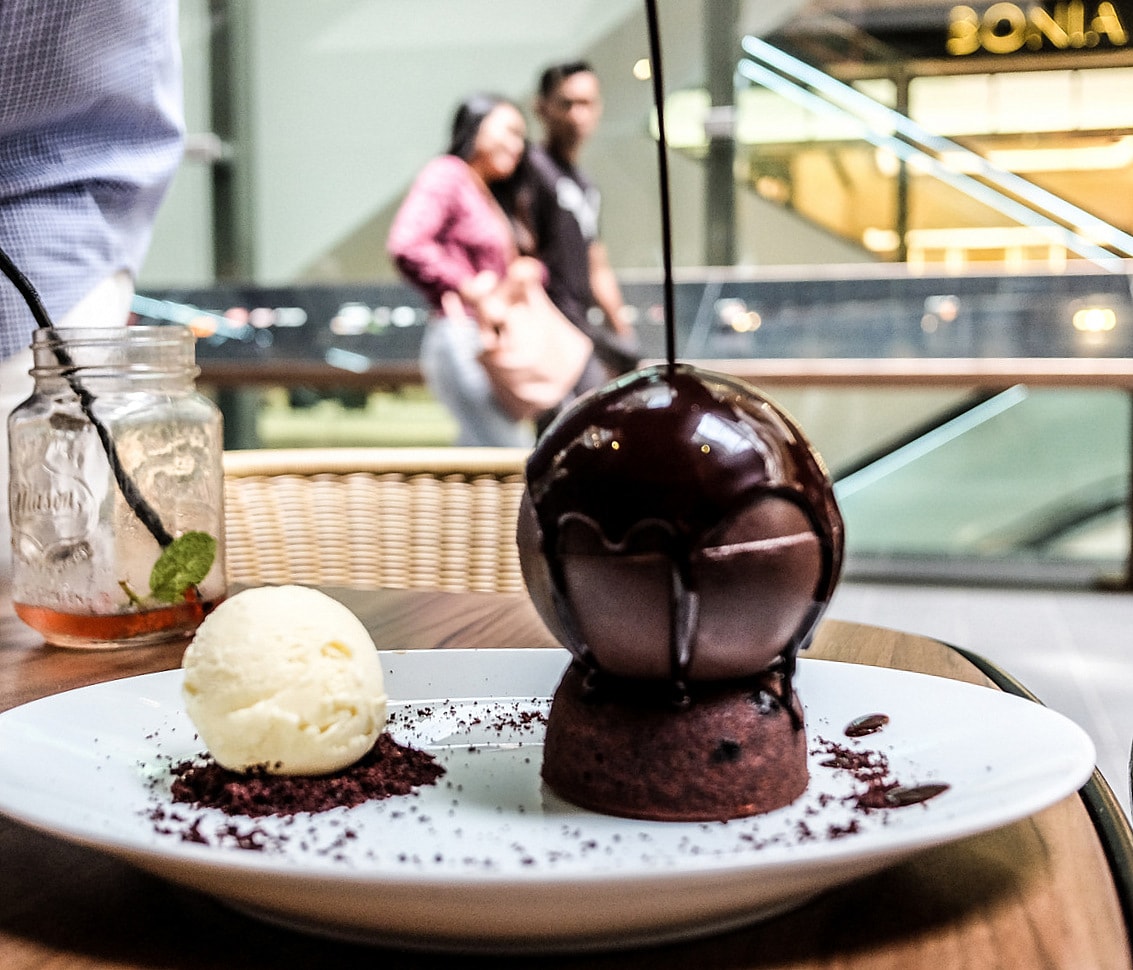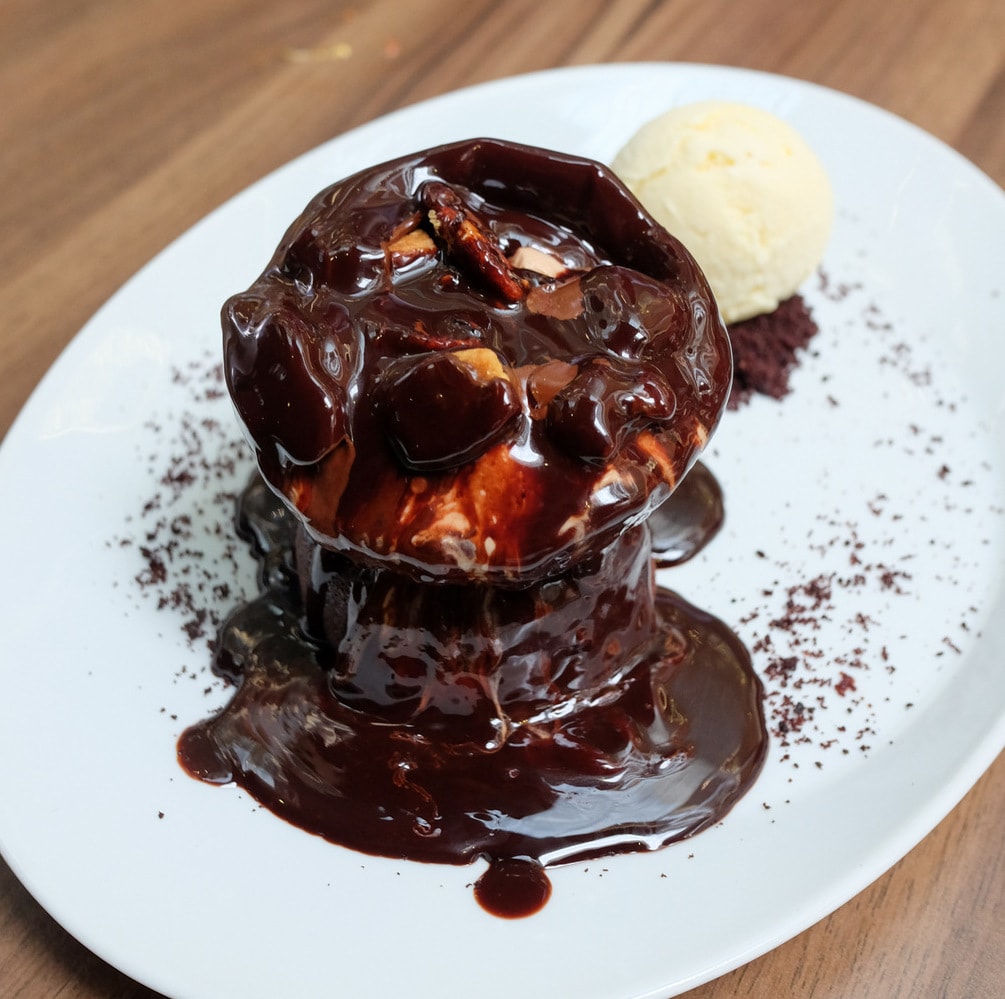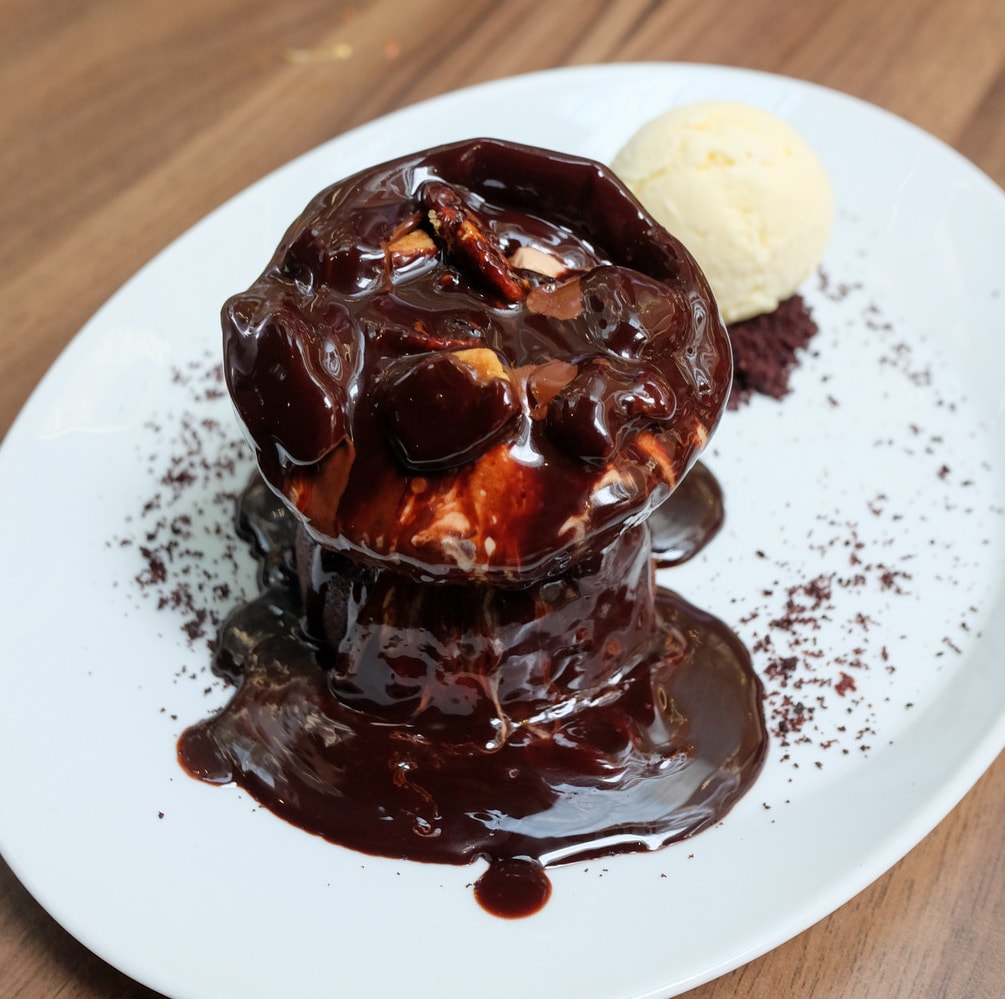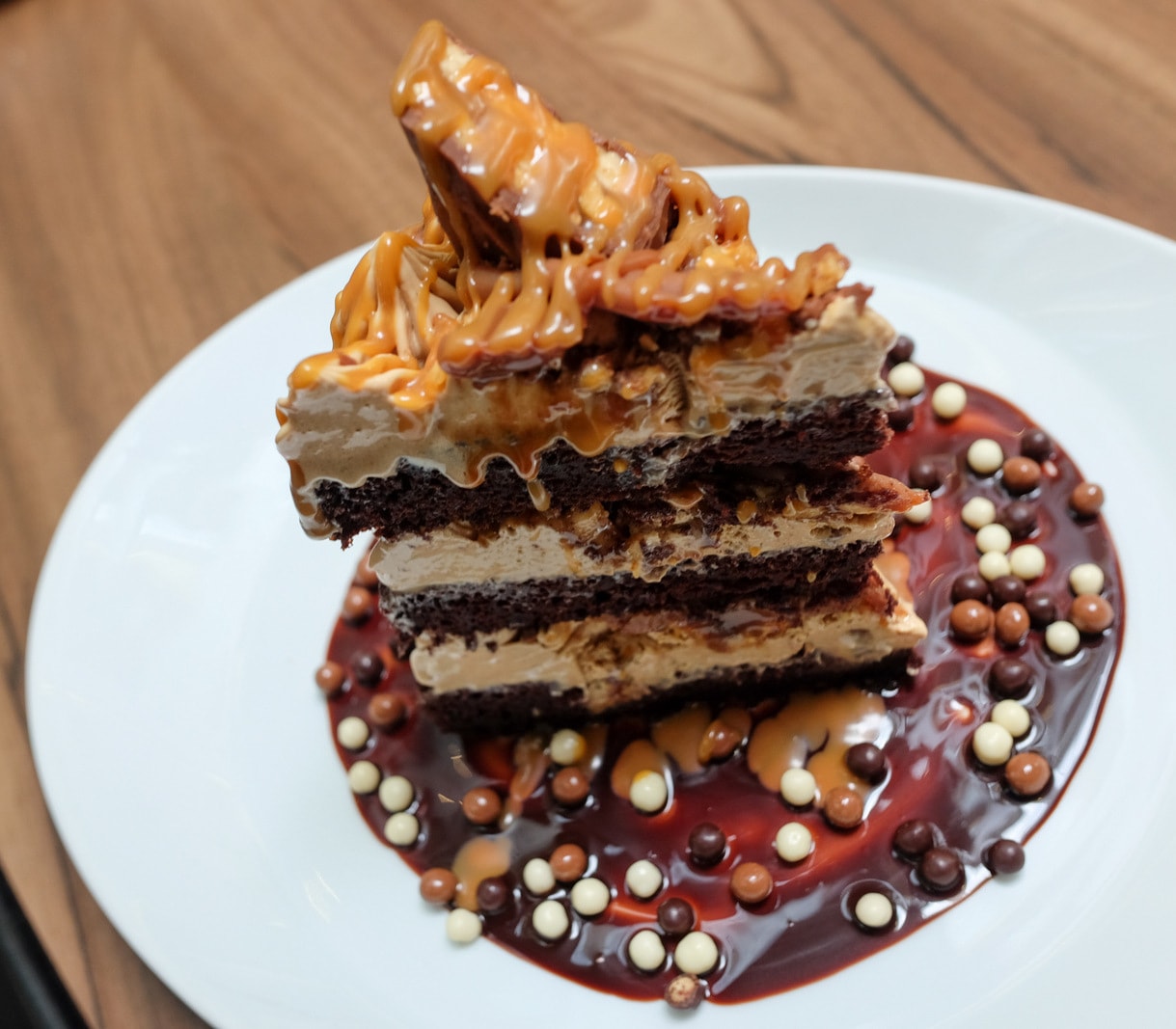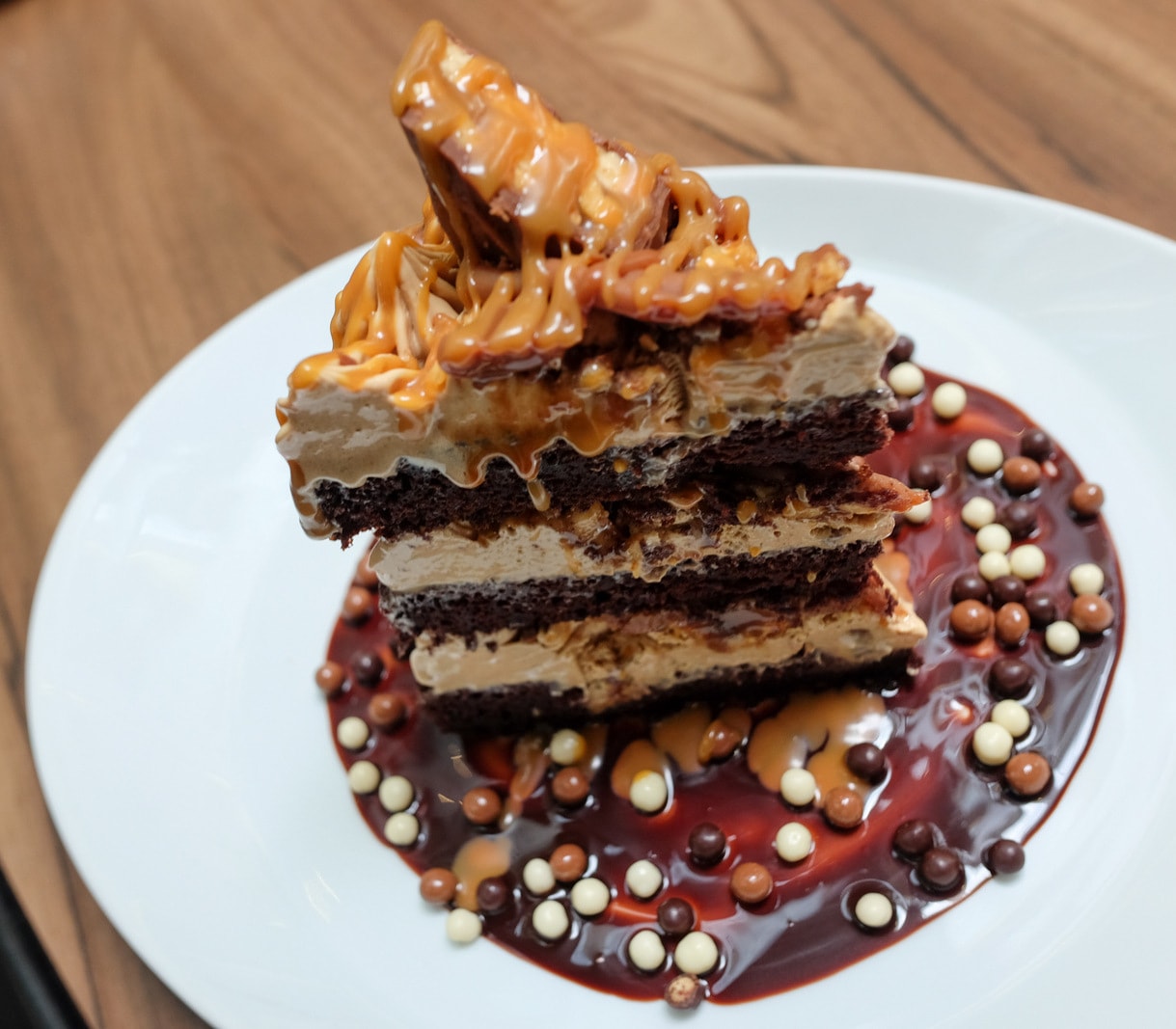 Cocktails
And if we needed another reason to believe Quivo merits further visits, the cocktails seal the deal – a Gin Swizzle, Mediterranean Margarita (made with semi-sweet white wine, tequila and fruits) and Moroccan Twist (Haig Club, TWG Tea Moroccan Mint, elderflower, dried orange). Thanks to the Quivo team for having us.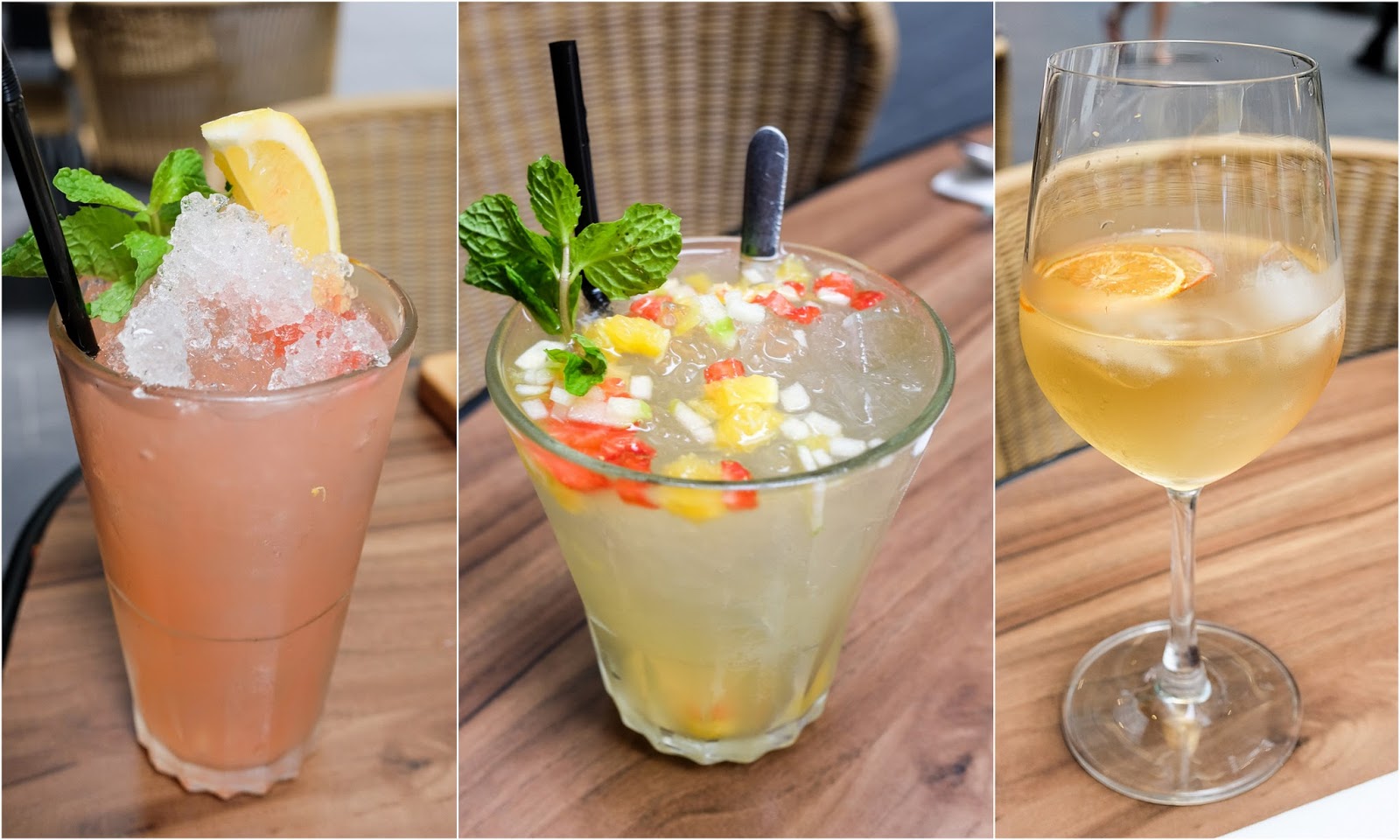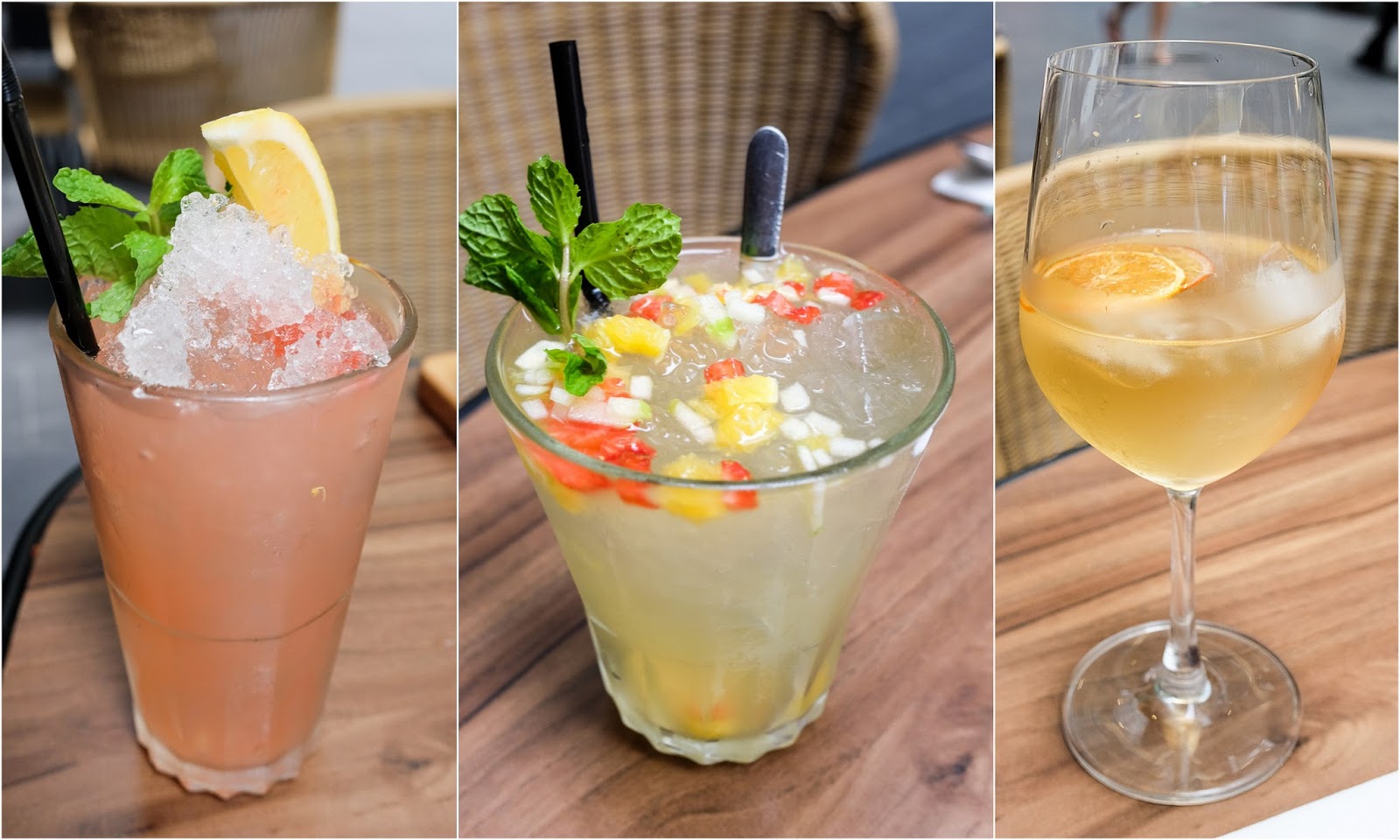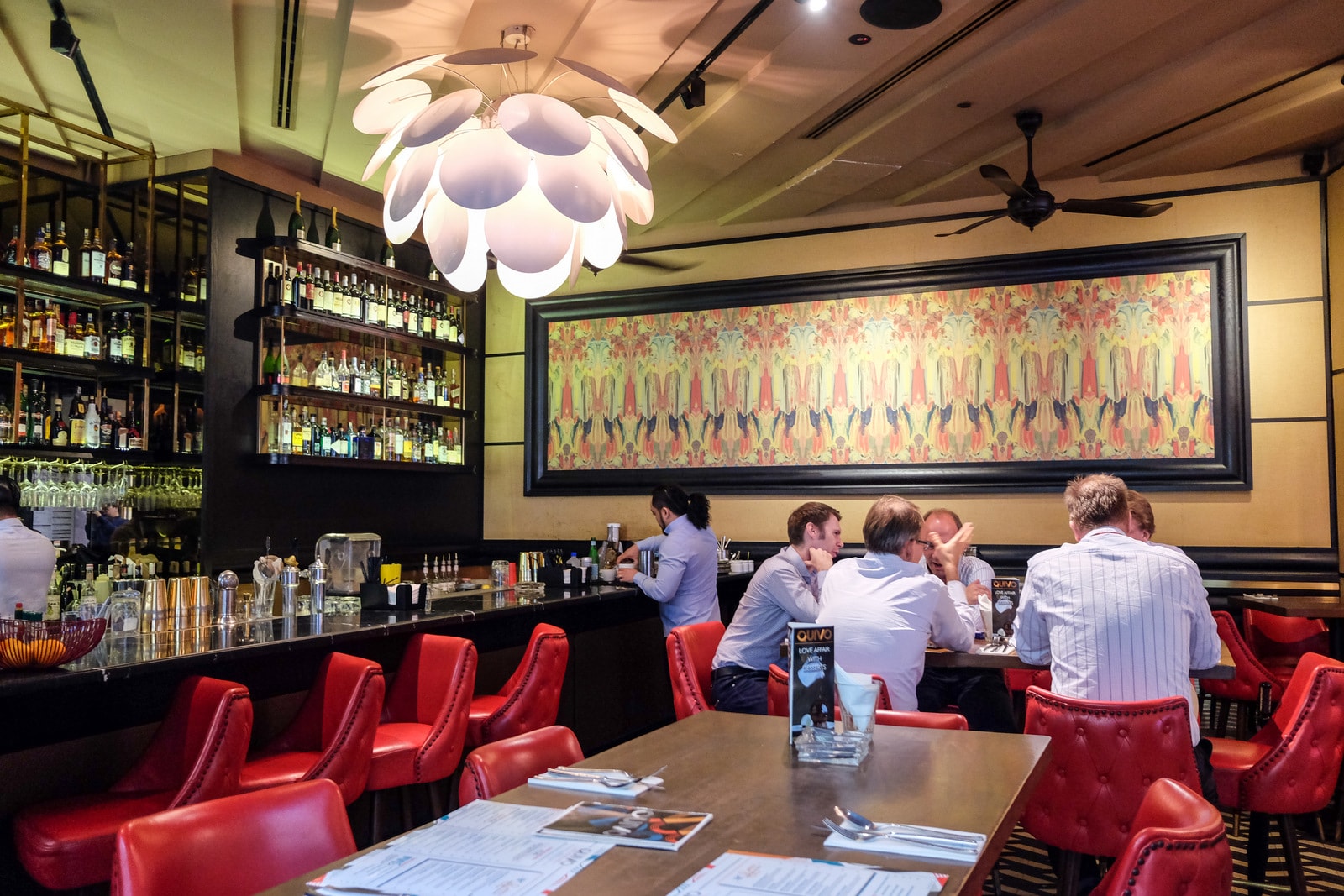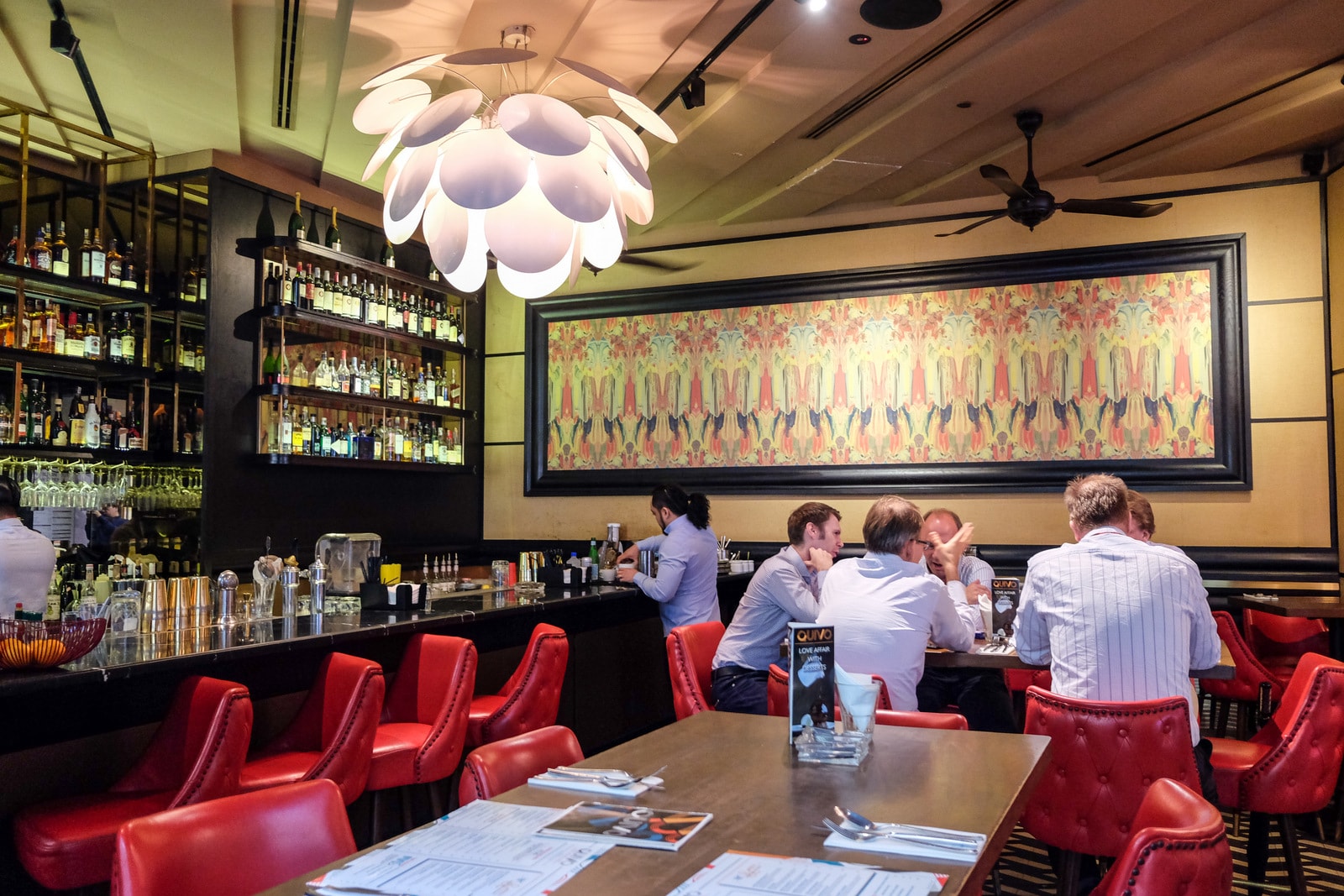 Location & Details
Address: Lot 3.09.02, Level 3, Pavilion, Bukit Bintang, Kuala Lumpur.
Hours: Daily, 10am-1am.
Tel: +603-2141-7711
Find: View directory for Quivo here.