Proof Pizza + Wine at APW, Bangsar: Restaurant review
This review is brought to you by Proof Pizza + Wine.
Tucked in between two Asian restaurants in the refurbished APW Bangsar, Proof is a pizza place like no other. The theme here: Pizzas and Wine. Upon entering, we were greeted by the sight of two roaring wood fire ovens that gives the entire restaurant a pleasantly smoky aroma.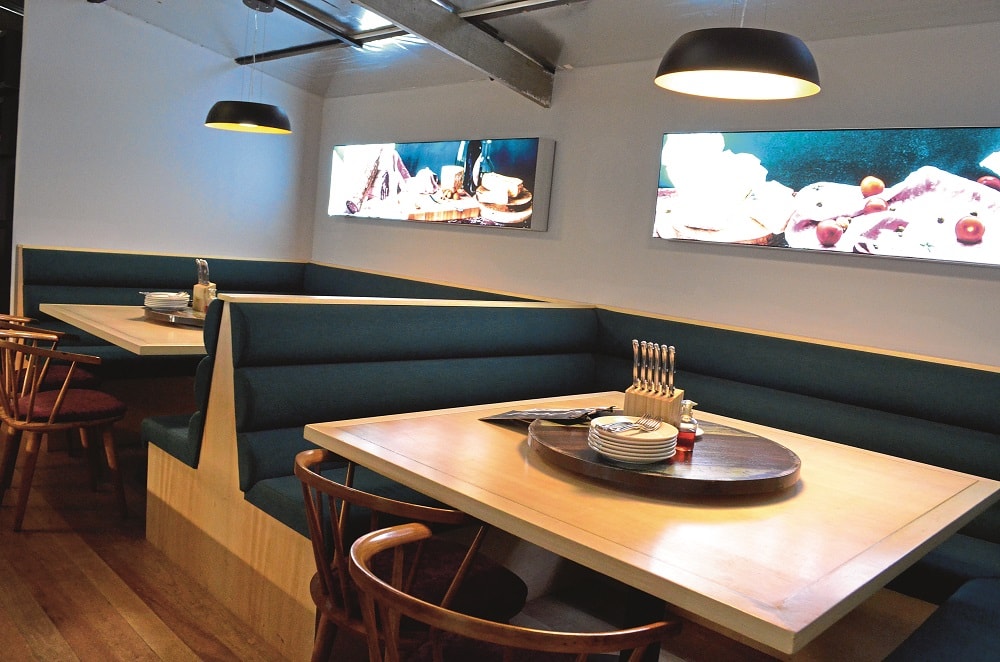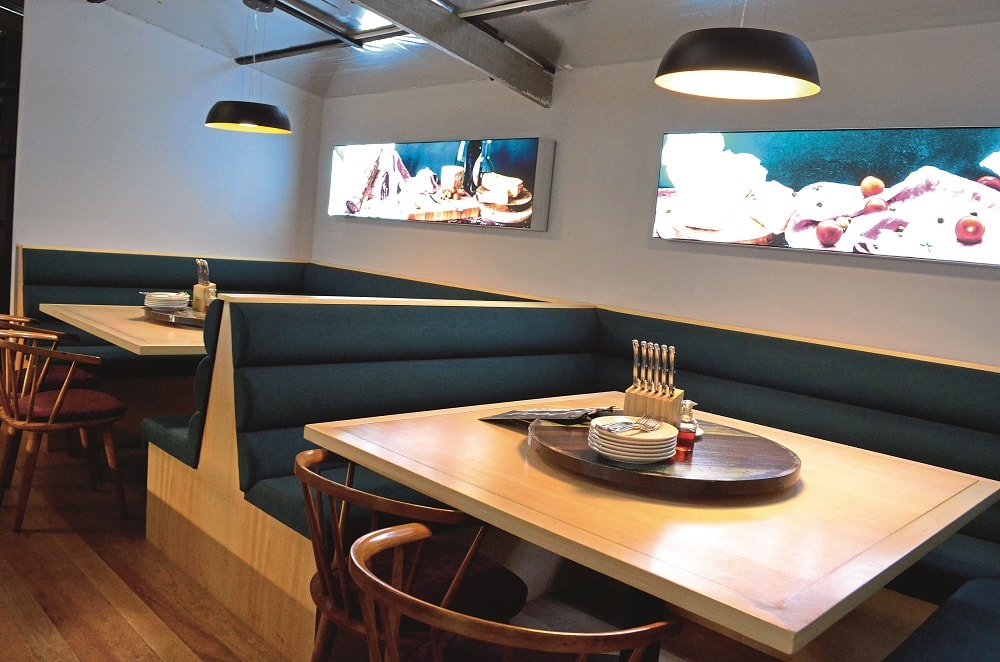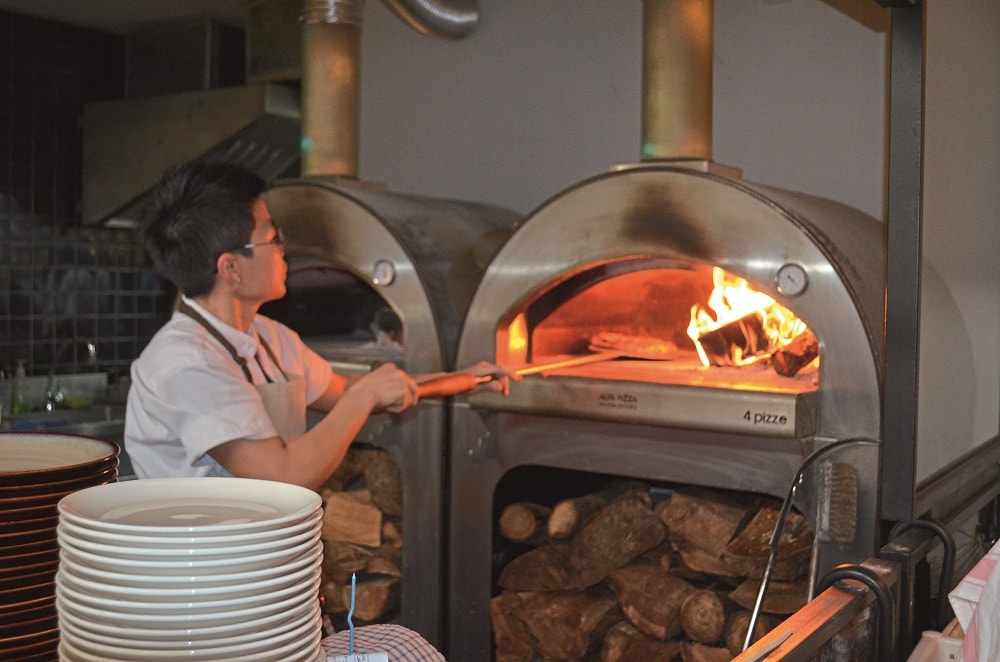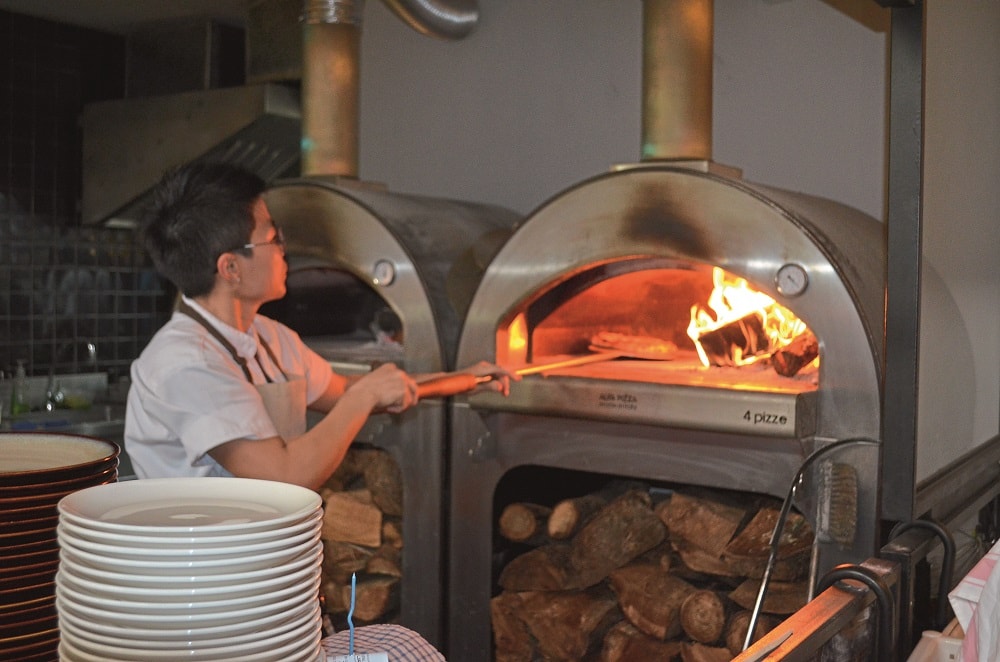 The space itself is all wood and concrete, accented artistically with pieces of driftwood and a wall that carries three shelves of wine bottles from floor to ceiling. Proof's menu is equally simple and straightforward: they serve 12 types of pizzas available in 8- or 12-inch sizes and an array of wines served by glass, bottle, or carafe (which is about half a bottle). It's not often you find a restaurant here that offers carafes – it's a great option for when you want to try more than one kind of wine but don't want to commit to an entire bottle.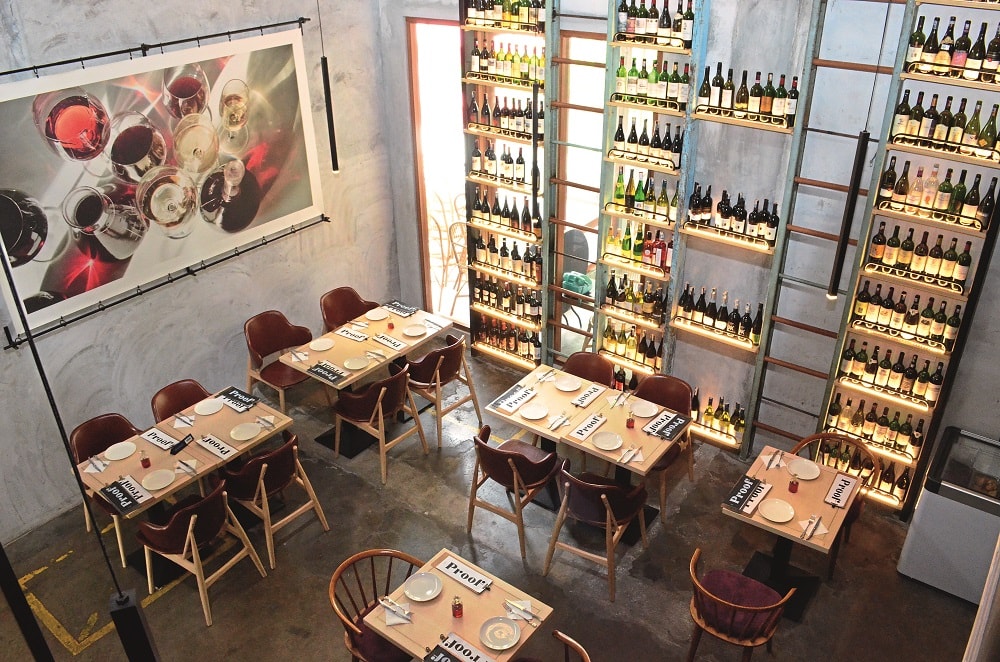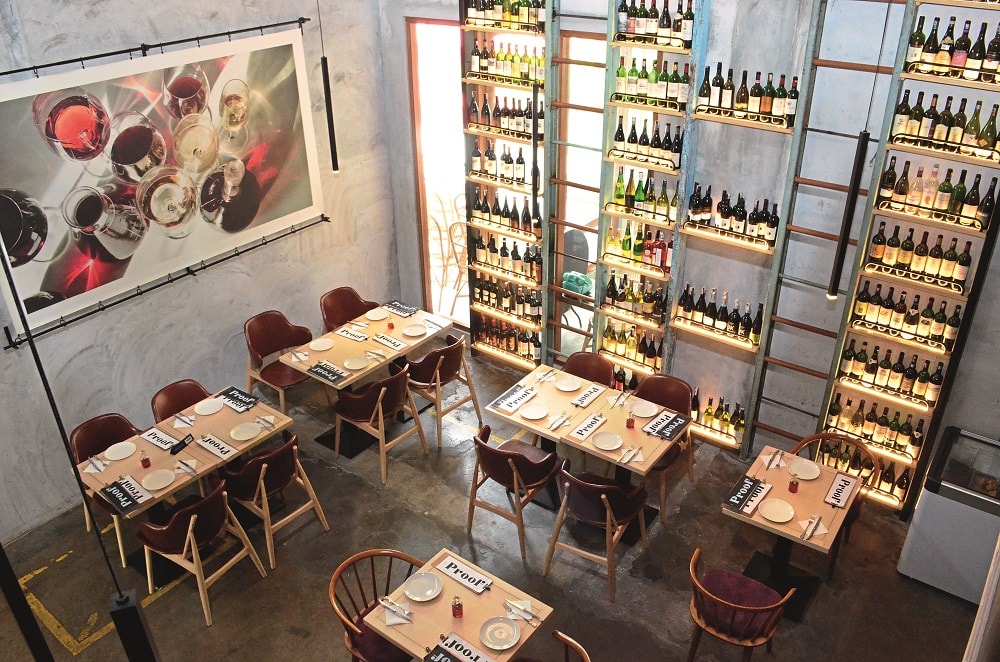 The star here, though, is undeniably the pizza: you'll find the classics like Margherita and Quattro Formaggio, as well as gourmet versions like the Umbrian Black Truffle, Luganega Pork Sausage, and Calzone. (Prices range from RM19 to RM53.)
With light, jazzy music playing softly from the speakers and a carafe of red wine on the table, we were more than ready to dig in. We started with the Foccacia di Recco which was a peculiar sandwich like pizza with a thin focaccia crust at the bottom and another at the top, sandwiching a filing of mozzarella, ricotta, mascarpone, parma ham, and arugula, with some pecorino romano sprinkled on top.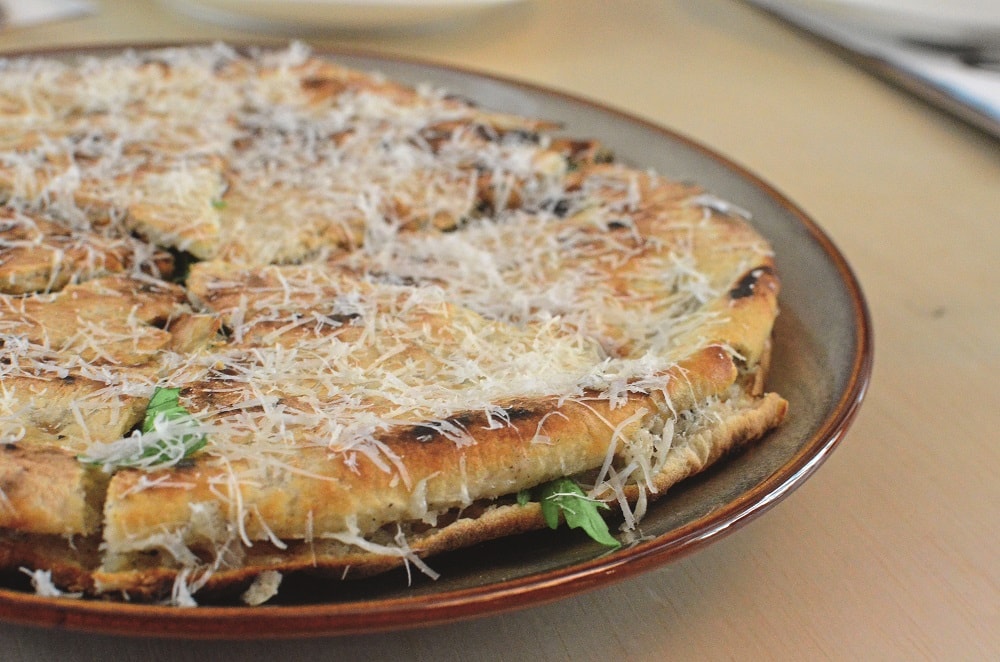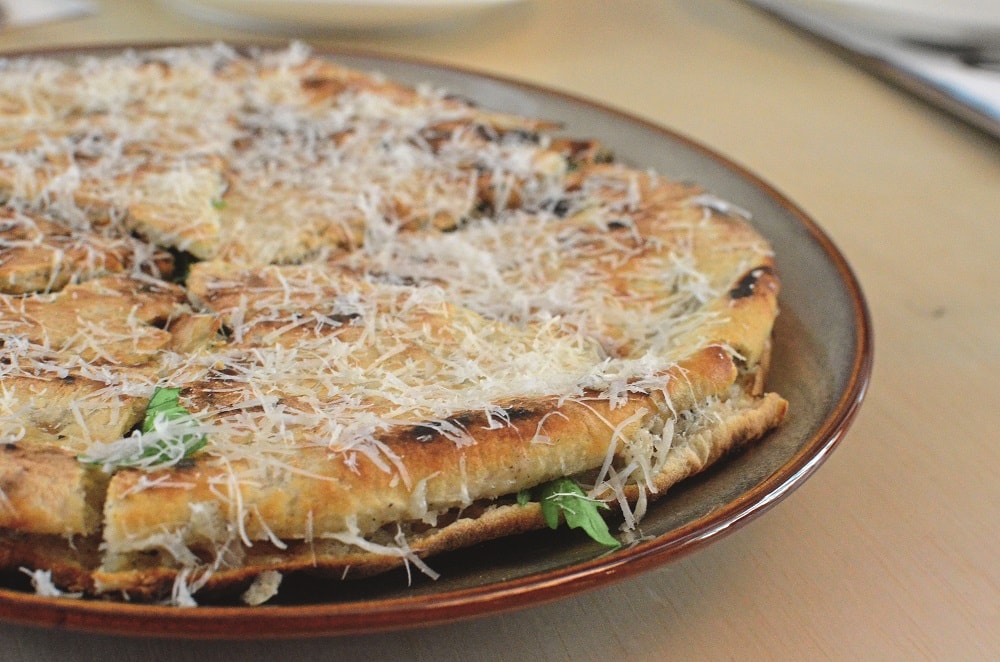 Next on the menu was the Verdura, a vegetarian pizza that is surprisingly one of the more popular pies at Proof. The first thing that hits you with this pizza is the smell – tantalising sweet, smoky onions, bubbling cheese, and charred pizza dough. After one bite of this, we understood why the Verdura was a hit among regular patrons – the cheese is light, the roasted tomatoes burst with freshness, and the capers add a tang, making this one of the most flavourful pizzas we enjoyed.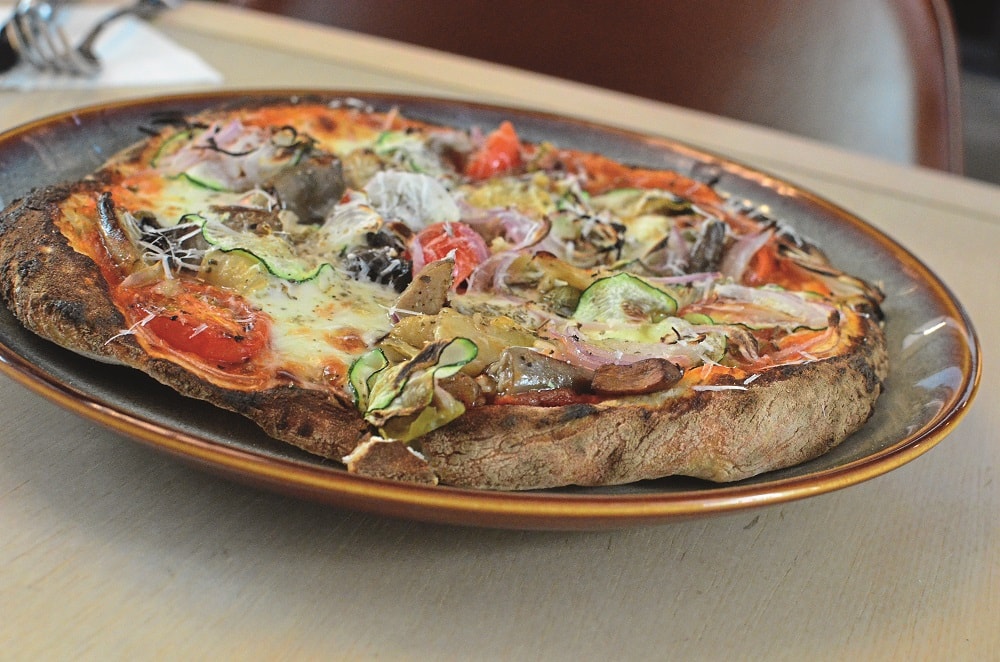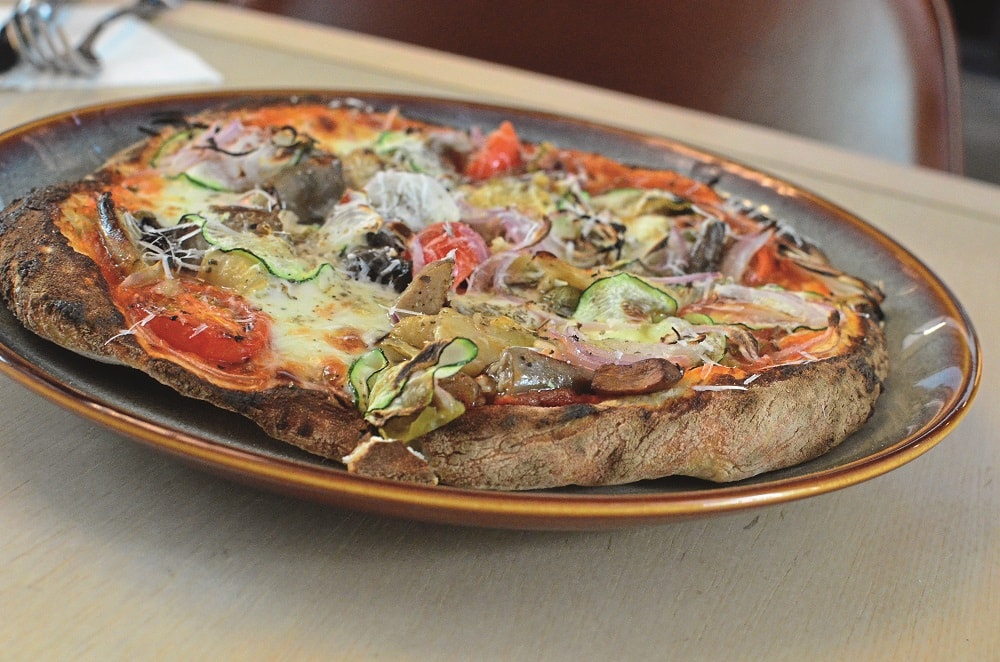 We also sampled the Spicy Calabrian: a spicy variation with smokey nduja salami spread, pumpkin, mozzarella, and cherry tomatoes which delivers a slow burn from the Italian chilli oil hidden amongst the toppings. This one will definitely satisfy any Asian palate.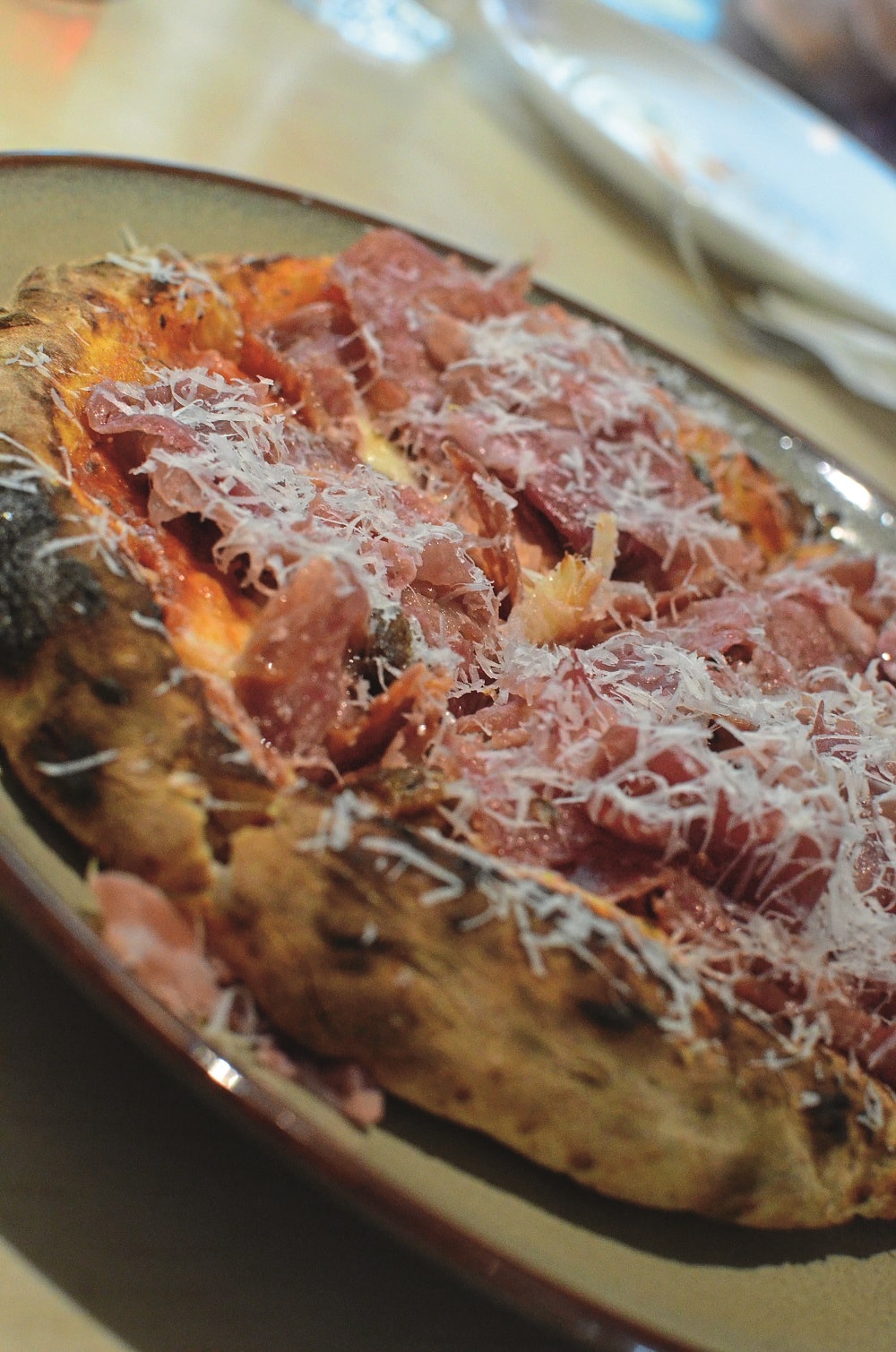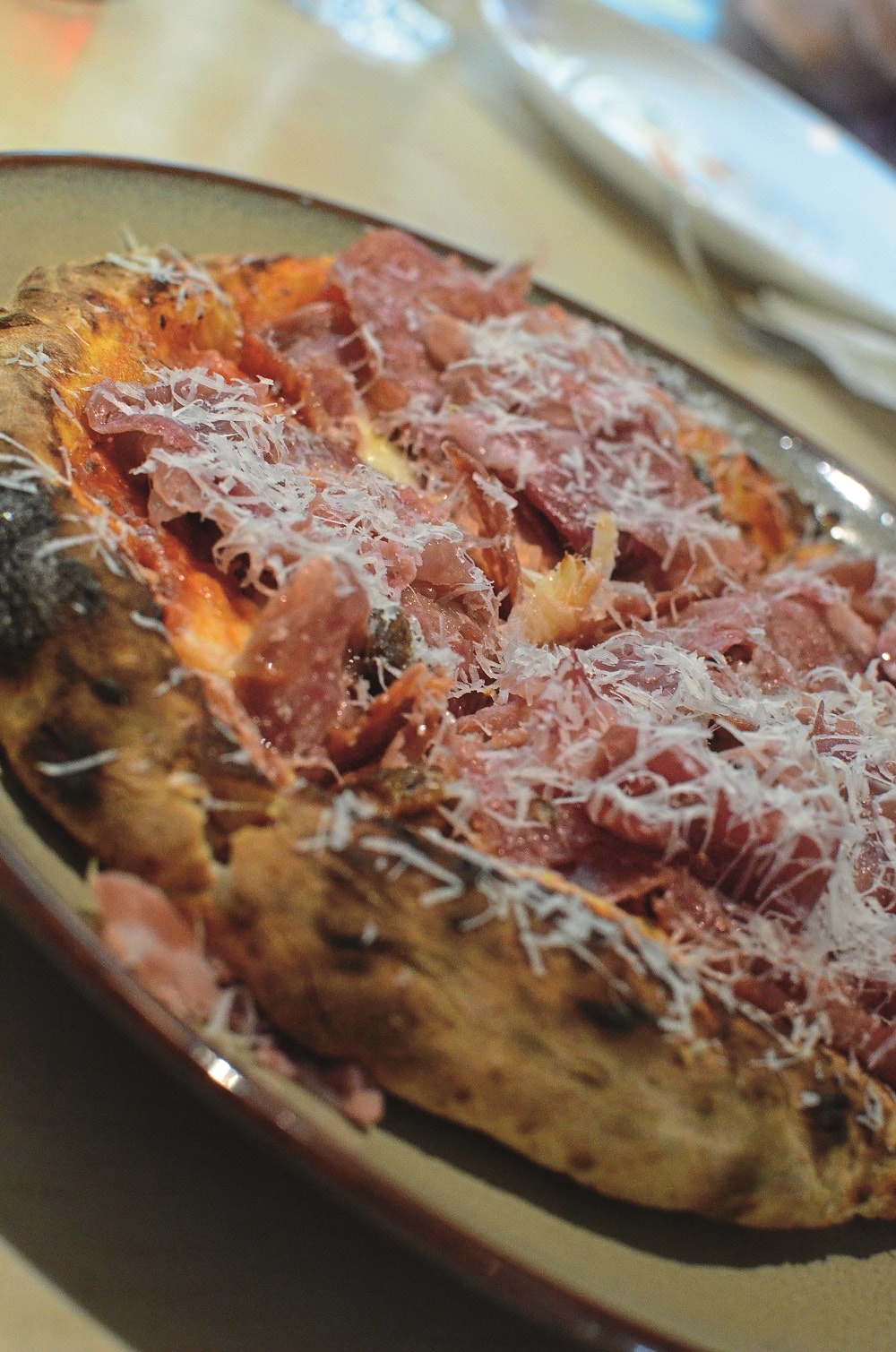 To round off our pizza fest, we had the meatiest pizza on the menu, the Carne. This one was crowned with salami, pancetta coppata, and minced lamb over cherry tomatoes, mozzarella, and pecorino – a salty and hearty pie that is a go-to for carnivorous eaters.
Each pizza on the menu is as distinct as the next and is a riot of flavours – there's definitely something for everyone on that small, specialised menu. The one thing all these pizzas have in common, however, is the dough. The light, airy, and slightly chewy pizza base is the stuff of dreams.
The dough is proofed between 24 to 36 hours resulting in the lightest, most satisfying dough to eat – even the end crusts were devoured. The flame licked charring around the edges and the undeniable smokiness in these pizzas show us that Proof takes its pizzas seriously.
Location & Details
Address: Lot 29-2, Paper Plates, APWBangsar, Jalan Riong, Bangsar, Kuala Lumpur.
Hours: Tuesday, 4pm – 11.30pm; Wednesday – Sunday, 12.25pm – 3pm & 4pm – 11.30pm. Closed on Mondays
Tel: +603 2788 3613
Find: View directory for Proof Pizza + Wine here.