Oomph Cafe at Taman Desa: Snapshot
Oomph is apparently aimed at fitness enthusiasts who want to refuel after workouts – the cafe's founders Kuan and Vickie say their recipes are made with minimal salt, sugar and preservatives, relying instead on, say, extra virgin olive oil for a health boost. Their chicken taco wraps (RM10) comprise a tasty stuffing and a spicy-tangy side sauce…
…while their cakes – lovingly home-made by Vickie's mom – may look like over-indulgent calories, but both the dragonfruit red velvet & the banana cake with peanut butter cream cheese were enjoyably dense, rich and fresh.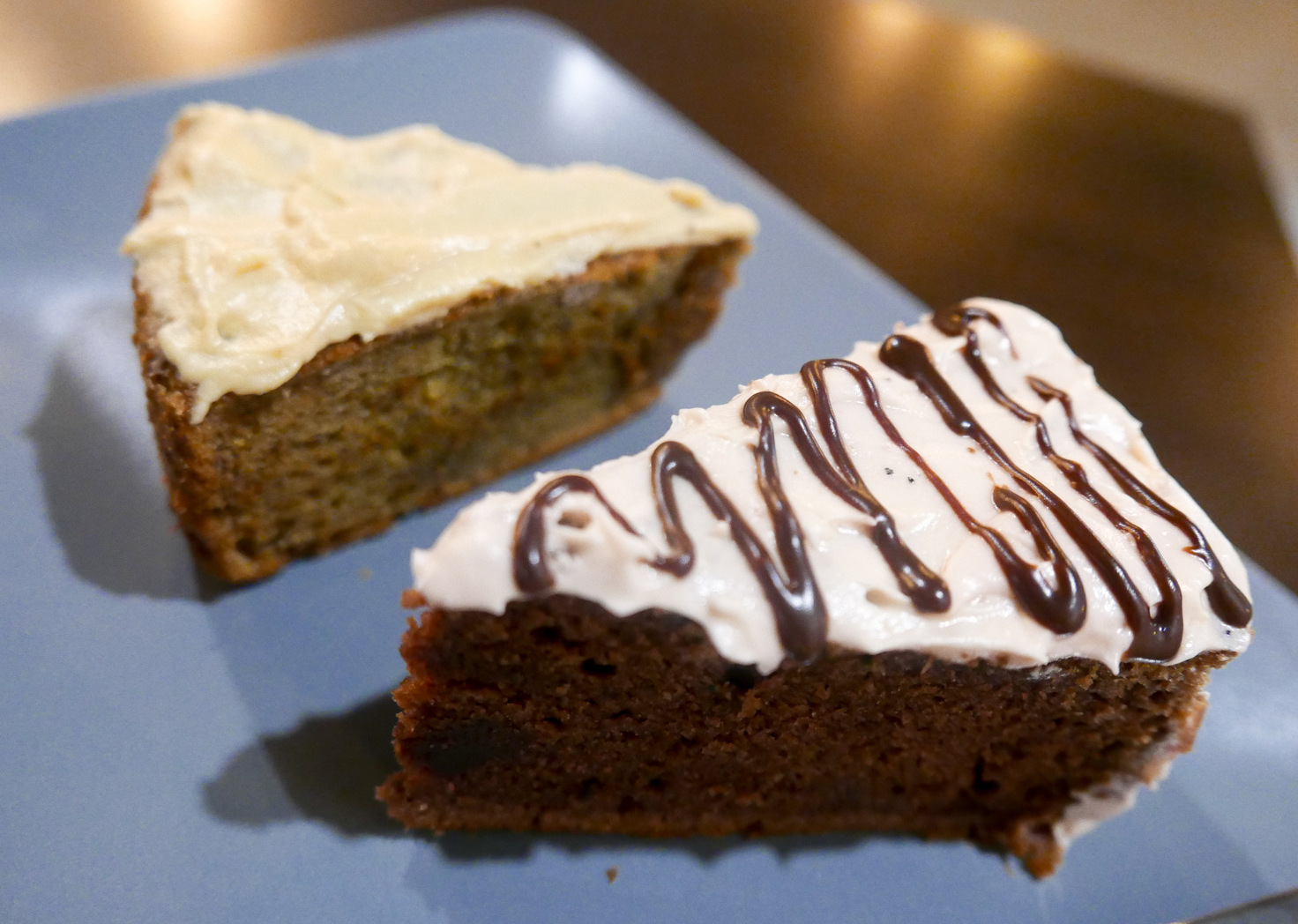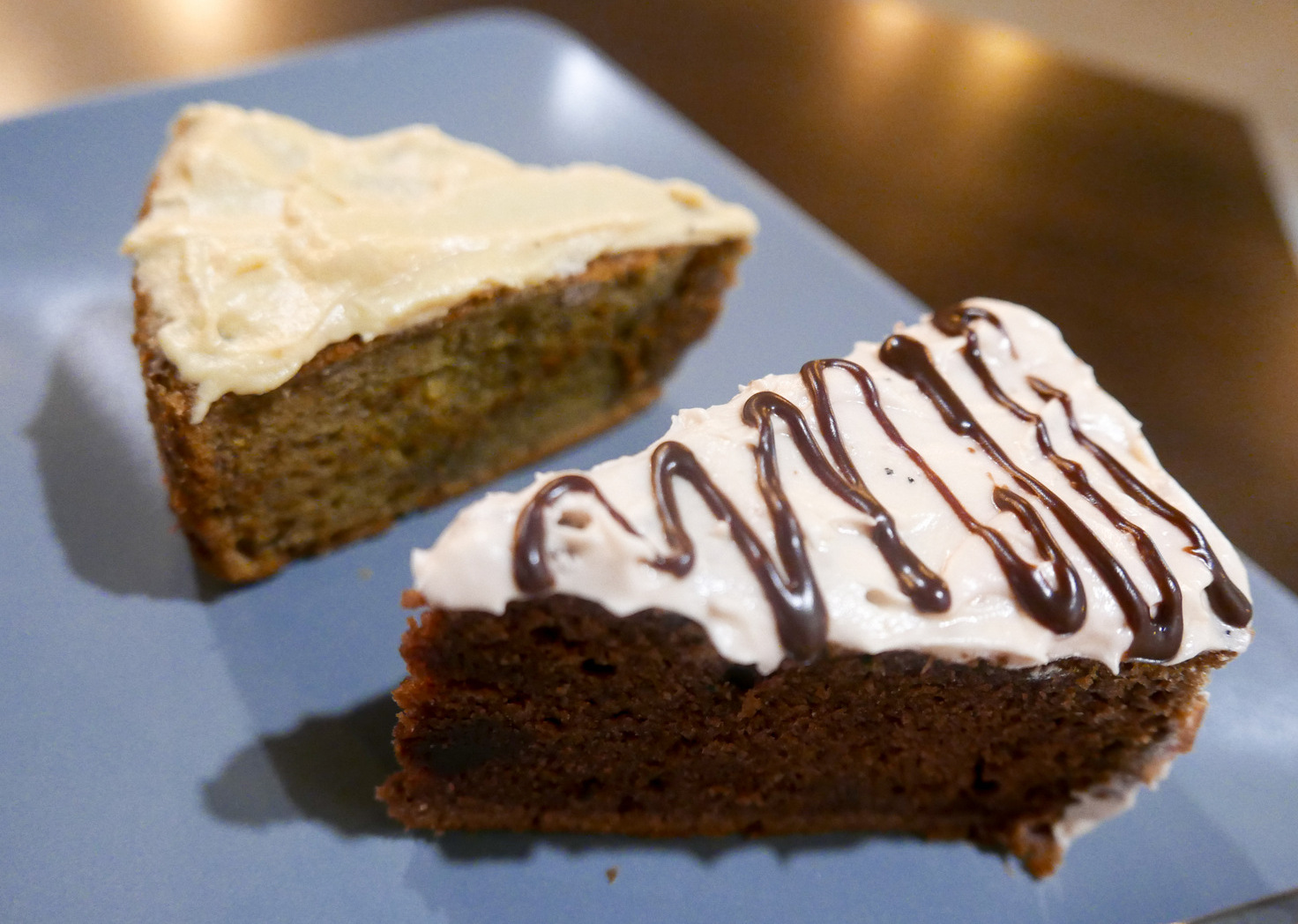 Smoothies, juices and protein shakes include a Virgin Pina Colada with pineapple, coconut and yoghurt, & a Snowstorm with vanilla whey, white chocolate and milk (RM10 for small, RM12 for large).
Location & Details
Oomph Cafe
52B, Jalan Desa Bakti, Taman Desa, Kuala Lumpur.
Tues-Thurs, 1230pm-10pm; Fri-Sun, 1230pm-12am