20 new bars, restaurants and cafes to visit in KL & Selangor, November 2016
From Tokyo-approved yakitori to Shanghai-inspired cocktails, Italian Neapolitan comfort food to Spanish pork grub, authentic Macanese cooking to Hong Kong-style Cantonese cuisine, this month's roundup of new restaurants leaps across multiple borders and regions.
1. Toritama Malaysia at Solaris Dutamas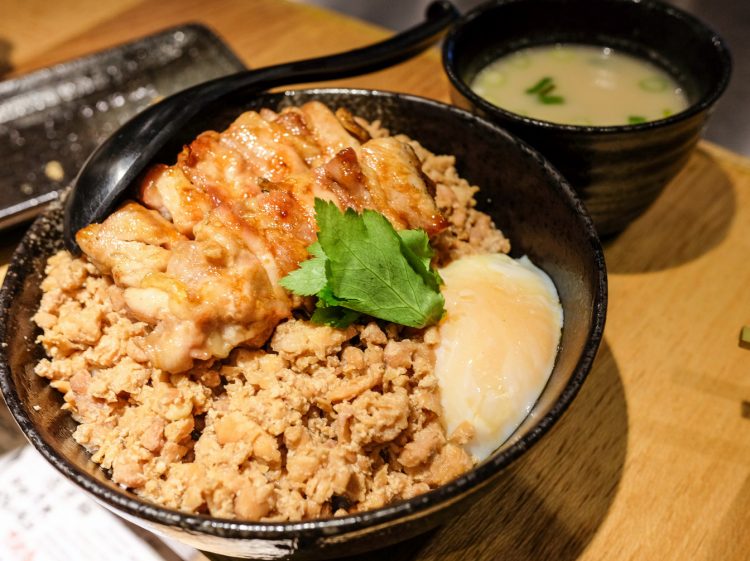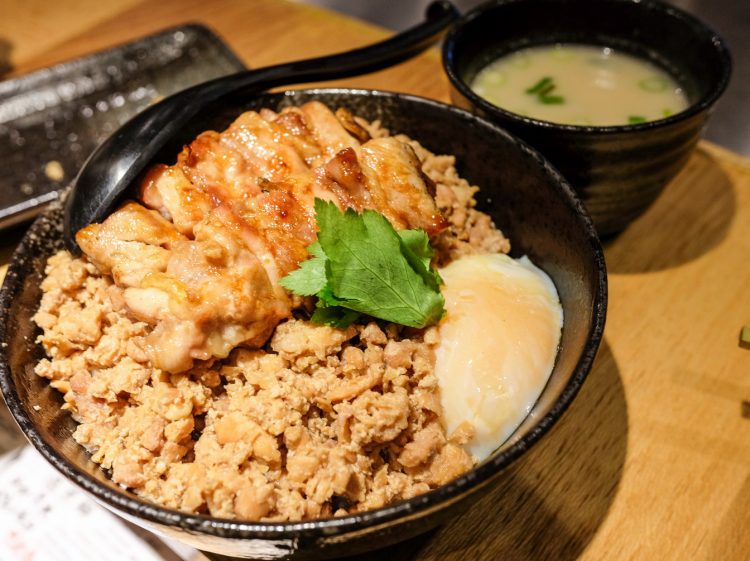 One of Tokyo's most respected yakitori joints, Toritama has spread its wings to KL, serving a notably diverse range of grilled fowl meat & organ skewers. The restaurant (which also has offshoots in Hong Kong & Singapore) has opened discreetly, so it's still a blissfully crowd-free secret for now, with limited counter-only seating; head here before the chicken is out of the bag.
Chef Furukawa cooks up over 20 types of skewers, from chicken neck to tail, esophagus to aorta, whole hearts to gizzard skin, liver to chest soft bones. Meticulousness in the choice of cuts is a cornerstone of Toritama, showcasing prized parts of the chicken, such as obi (inner thigh), soriresu (chicken 'oyster') & aburatsubo (tailbone root meat).
Address: D3-G3-1, Solaris Dutamas, Kuala Lumpur.
Read review of Toritoma Malaysia
2. The Good Co in Bangsar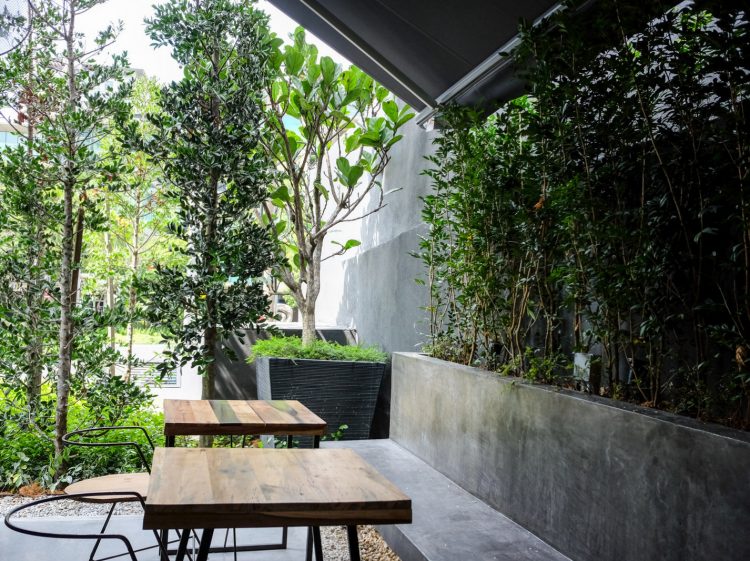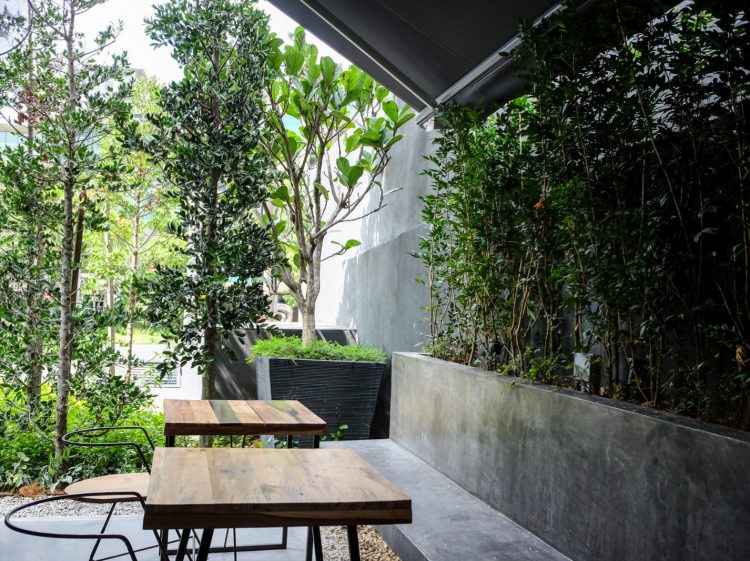 This discreet new destination is dedicated to the promise of healthful, meatless eating, offering salad pots, sandwiches, dessert jars & cold-pressed juices in a leafy setting at Bon Estates Gallery, across the road from Bangsar Shopping Centre.
Address: Bon Estates Gallery, 184, Jalan Maarof, Bangsar, Kuala Lumpur.
Read review of The Good Co
3. The Pawn Room in Taman Tun Dr Ismail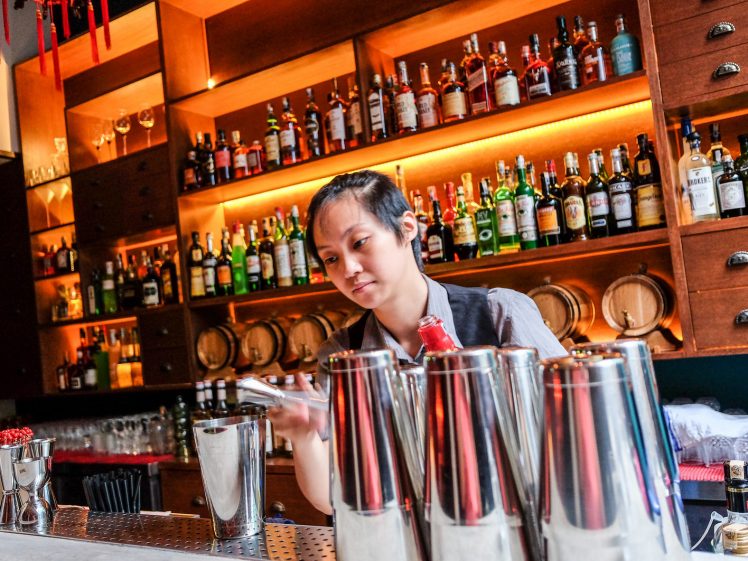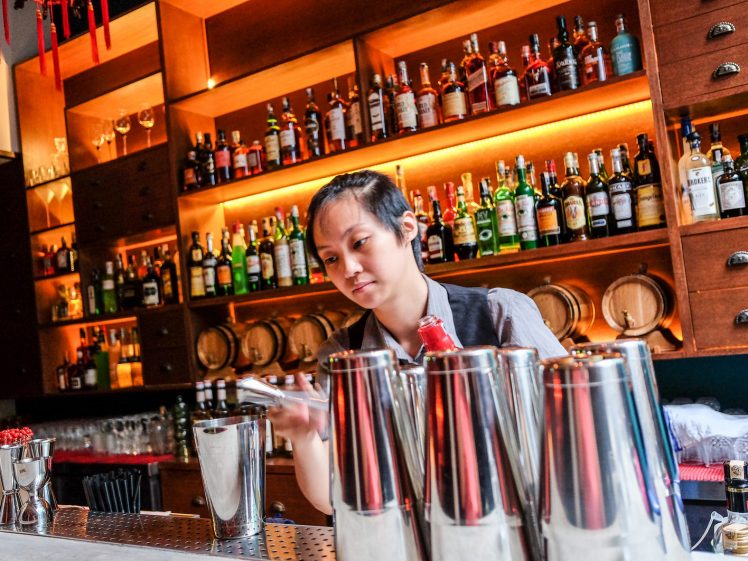 This sprawling new hidden cocktail bar promises mystique & mystery, imbued with an Oriental old-world charisma that summons the crimson-hued spirit of 1920s Shanghai, complete with herbal cabinet facades, classic rattan chairs, lanterns & oil-paper parasols.
Helmed by the team behind The Private Room wine lounge on this same street, The Pawn Room is meant to evoke an ancient Chinese pawn shop, with intriguing ideas to complete the theme – patrons may choose to trade their belongings or services for cocktails on selected nights, based on lists that the bar will reveal; for example, The Pawn Room might require a vintage record player, or someone to help tend the bar for awhile; offer those, & enjoy a free drink in return.
Address: 46b, Second Floor, Persiaran Zaaba, Taman Tun Dr Ismail, Kuala Lumpur.
Read review of The Pawn Room
4. Big Singh Chapati in Subang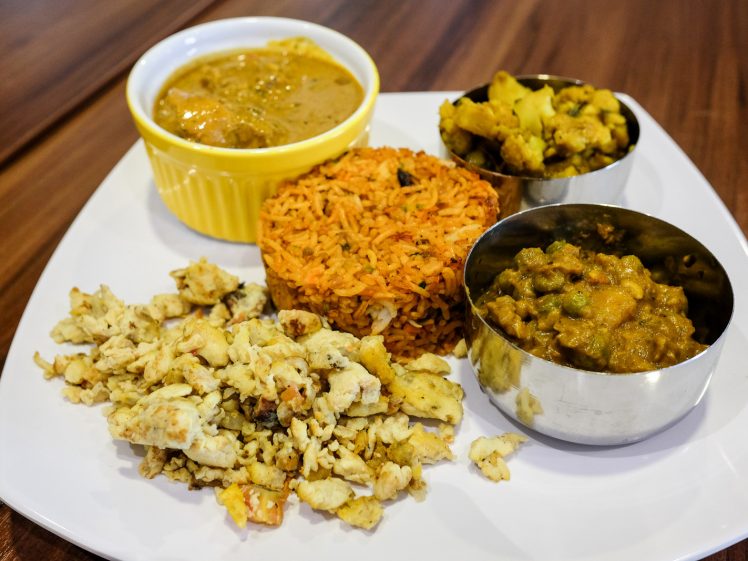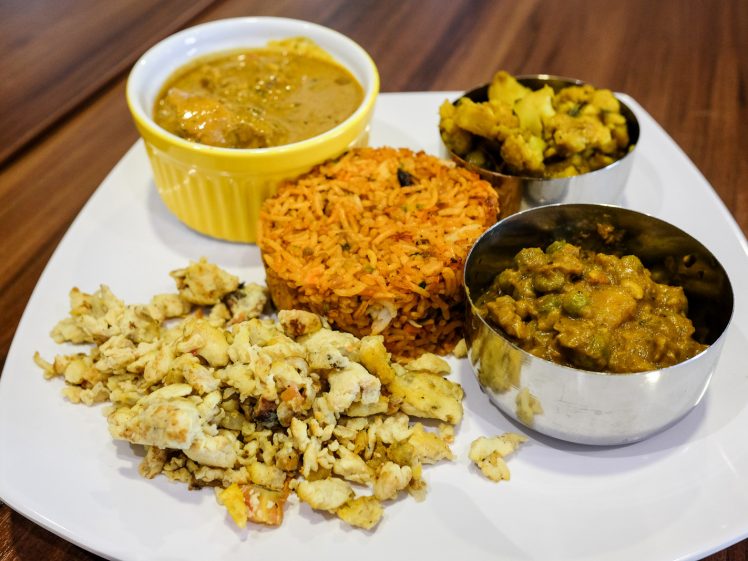 Chapati platters are this new Punjabi restaurant's lunchtime attraction – choose two chapatis (soft & fresh-tasting, oiled with butter or ghee) complemented by classic mutton rogan josh, green or yellow lentil dal, raita & kheer rice pudding, or alternatively, build your own biryani platter from possibilities spread out at the open counter – moist, fragrant rice surrounded by, say, chicken masala, egg bhurji, aloo mutter (potatoes & peas) & aloo gobi (cauliflower).
Address: No.41 Jalan SS 15/5A, Subang Jaya, Selangor
Read review of Big Singh Chapati
5. Fiskee Dough at Empire Damansara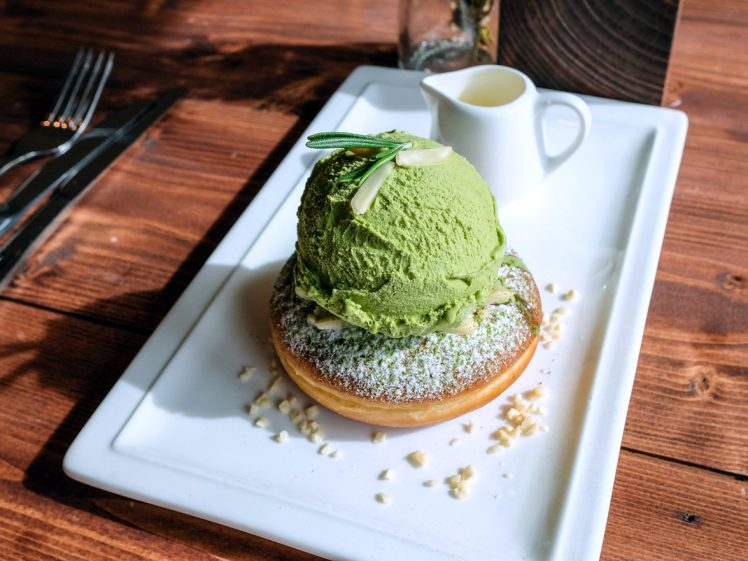 Say hello to gela-dough: Fiskee Dough's signature temptation is a warm, crisp doughnut topped with gelato-inspired ice cream & sprinklings.
Address: 125 First Floor Empire Damansara, Damansara Perdana, Petaling Jaya
Read review of Fiskee Dough
6. Littlepeople on Old Klang Road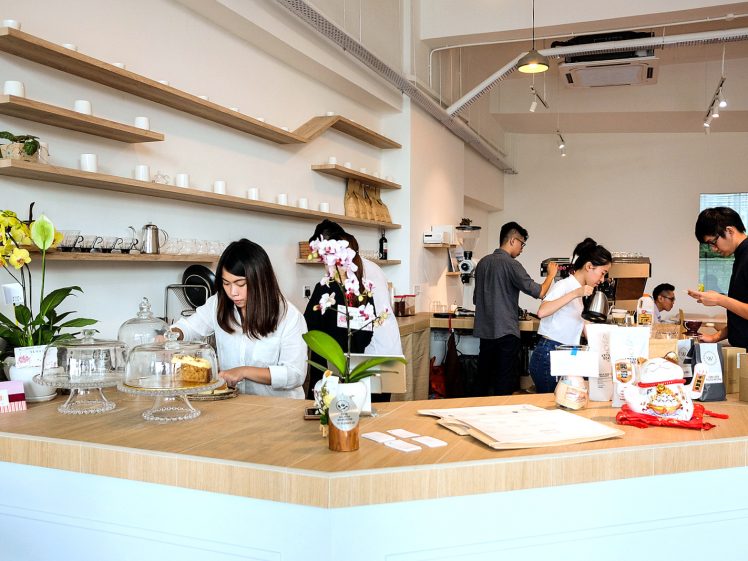 A breath-of-fresh-air sense of humility infuses this cafe, formed by three friends who openly call themselves 'small potatoes' in KL's coffee-brewing scheme of life.
But while Jun, Jan and Ang prefer to remain self-effacing, Littlepeople looms large as more than a blip on the cake-and-caffeine stalker's radar; the trio have earned their customer-pacifying stripes in prime venues like VCR, Artisan Roast and Three Little Birds, ans they now render encouraging evidence of what aspirations might be accomplished when even the tiniest of dreamers band together with their hearts seemingly in the right place and their skills fittingly fine-tuned.
Address: Ground Floor, Avantas Residences, Jalan Klang Lama, Kuala Lumpur
Read review of Littlepeople
7. Royal Canton at DC Mall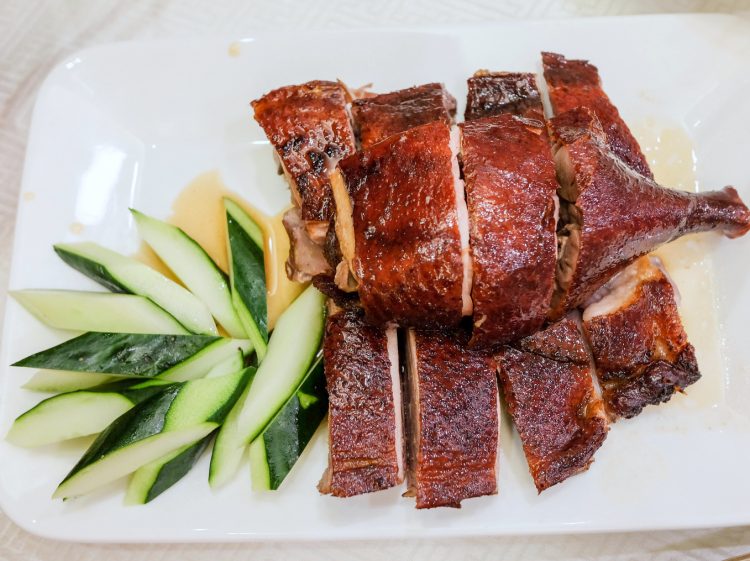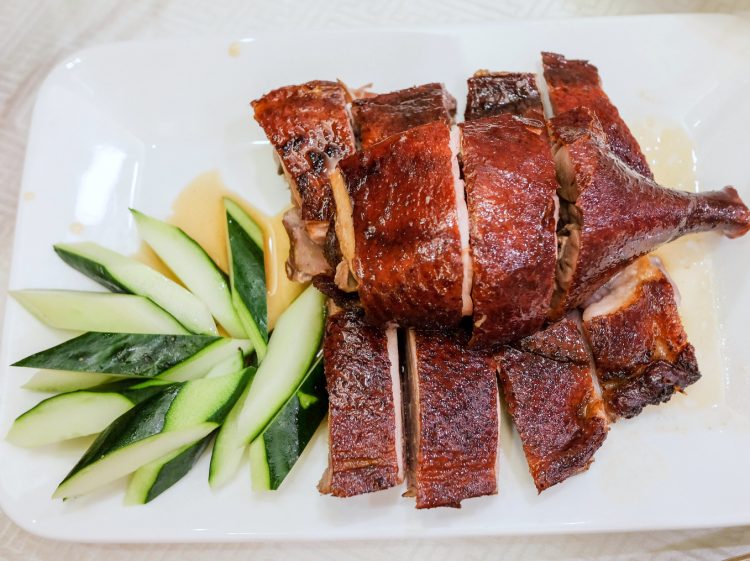 Damansara City Mall welcomes a ravishing new restaurant – Royal Canton heralds the reincarnation of the Canton Fare brand as a distinctive destination for Hong Kong-style Cantonese cuisine. Chefs with decades of experience have been assembled to bring their flair & finesse to everything from dim sum to Japanese seafood, with plans to also offer kaiseki-inspired degustation menus for customers who want something regally special.
Address: Lot L2-03A to L2-07, Second Floor, DC Mall, Plaza DC, Damansara City, Jalan Damanlela, Kuala Lumpur
Read review of Royal Canton
8. Monnalisa in Sri Hartamas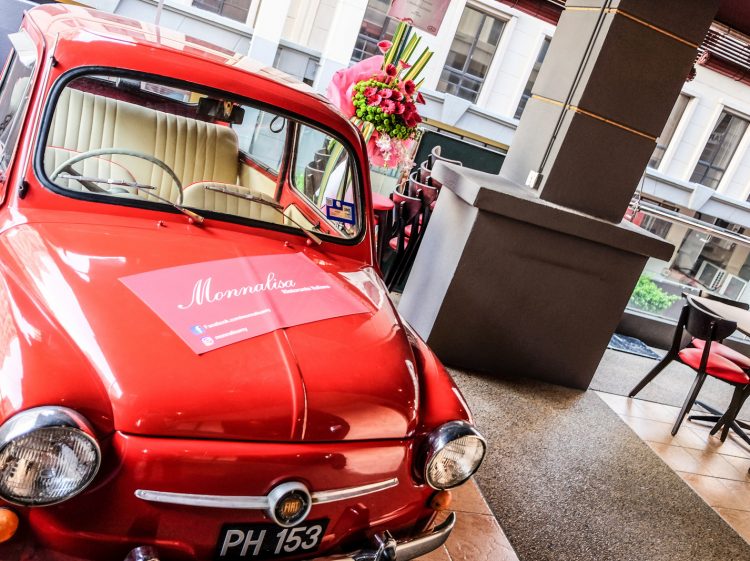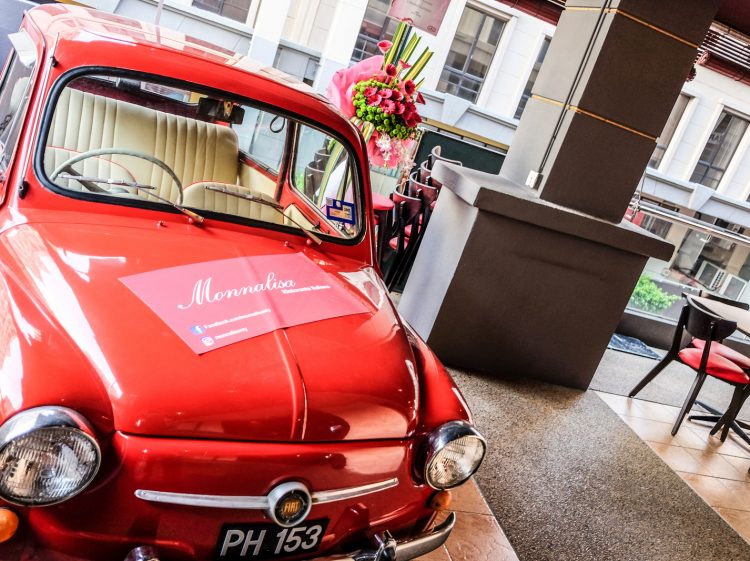 A 1967 Fiat 600 sits in the corridor of KL's newest hideout for Italian fare, near a portrait of the Naples' sun-kissed shores: Monnalisa founder Carmine hopes to do justice to the food of his hometown.
Address: M-1-1, Plaza Damas, Sri Hartamas, Kuala Lumpur
Read review of Monnalisa
9. The Nightingale in Atria Shopping Gallery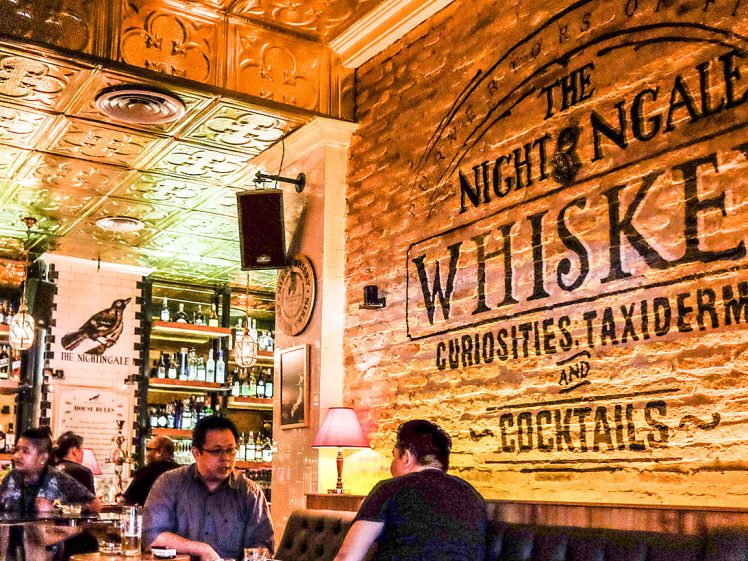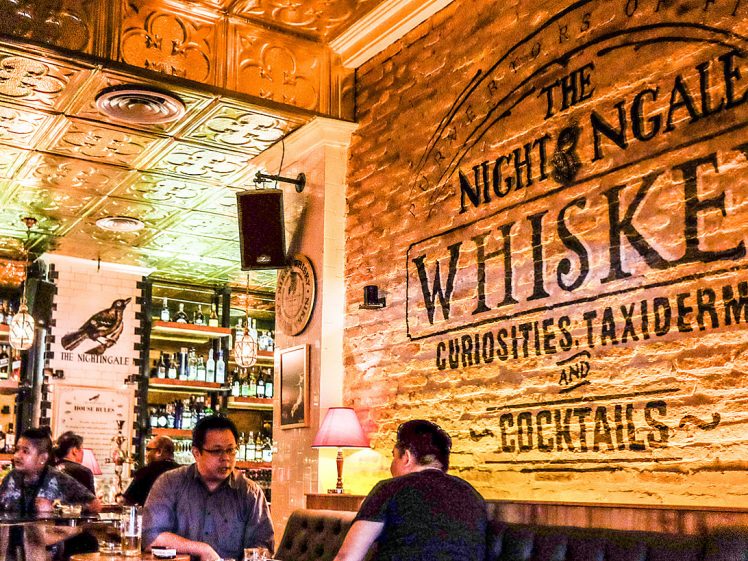 Cocktails coupled with canapes: The Nightingale is right on tune with harmonious pairings of drinks with food, conceived by bar chieftain Jose Kim Fulgencio for customers who crave a refreshingly different way of experiencing the craft of mixology.
Address: C37, Concourse Floor, Atria Shopping Gallery, Damansara Jaya, Petaling Jaya, Selangor
Read review of The Nightingale
10. Lokhaba in Bangsar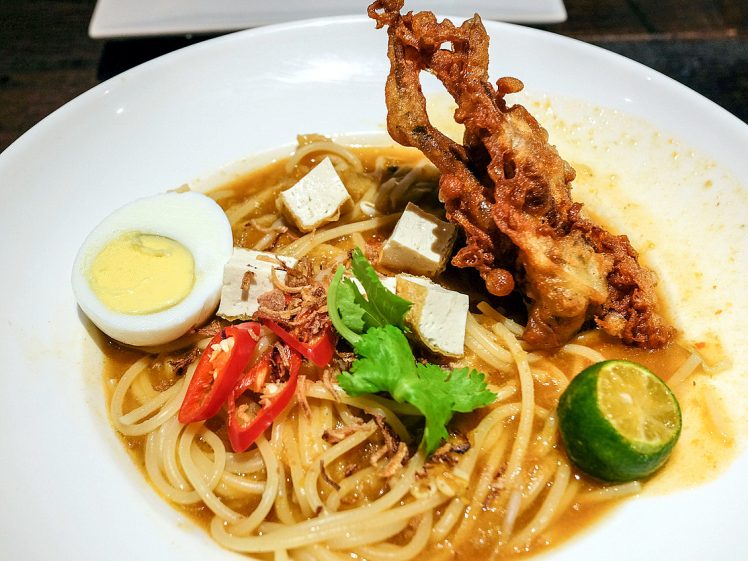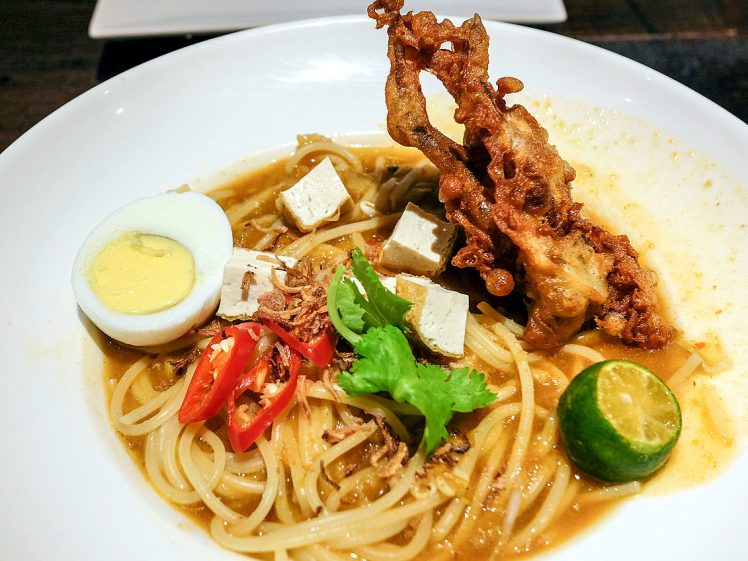 Hello, apa khabar: LoKhaba greets Bangsar this month with a mélange of Malaysian crowd-pleasers, slickly refashioned for this neighbourhood by an enthusiastic team of entrepreneurs, chefs & bartenders.
Address: Jalan Telawi 4, Bangsar Baru, Kuala Lumpur.
Read review of LoKhaba
11. Crime Cocktail Bar at TREC KL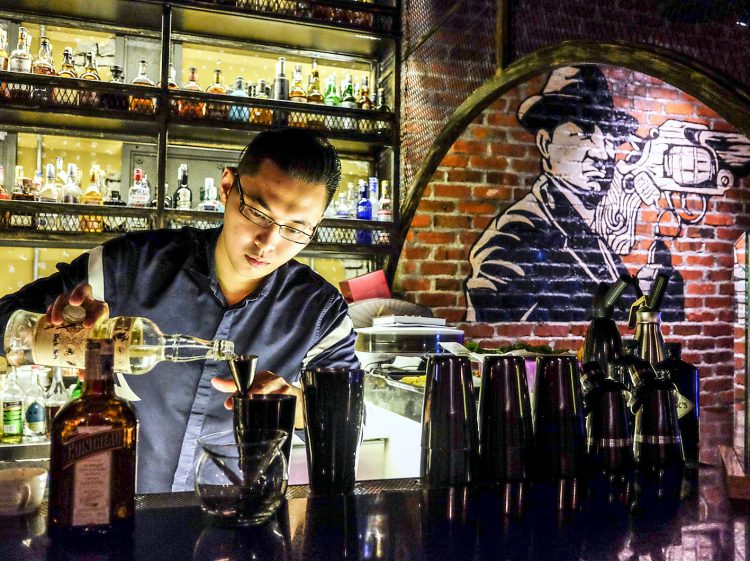 You'll catch us red-handed with some of the city centre's most creative cocktails at this hidden bar, which seems to break the laws of mixology with risky experiments (garlic cocktails, anyone?) – in this case, crime pays pretty well, with bar maestro Kelvin Lee & his team ensuring a memorable evening of surprising sips for their patrons. Talk about an offer we can't refuse.
Address: E-1-09, Electric Boulevard, TREC, Jalan Tun Razak, Kuala Lumpur.
Read review of Crime Cocktail Bar
12. Himawari Japanese Cuisine in Taman Desa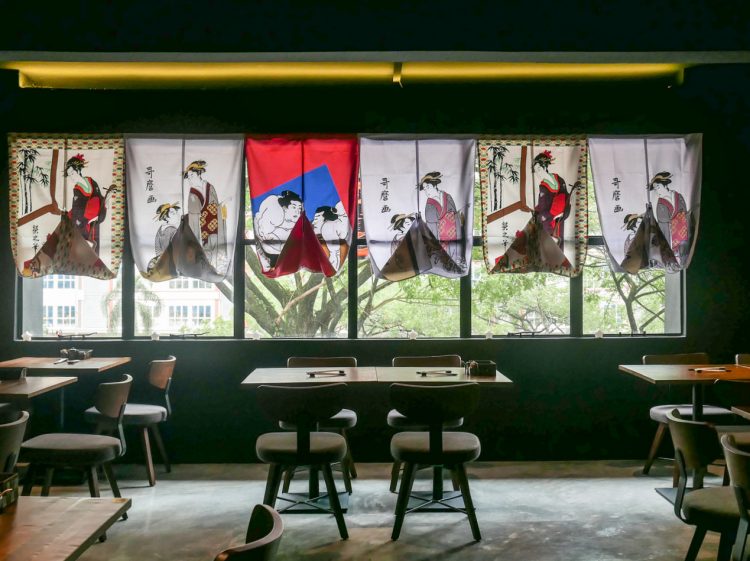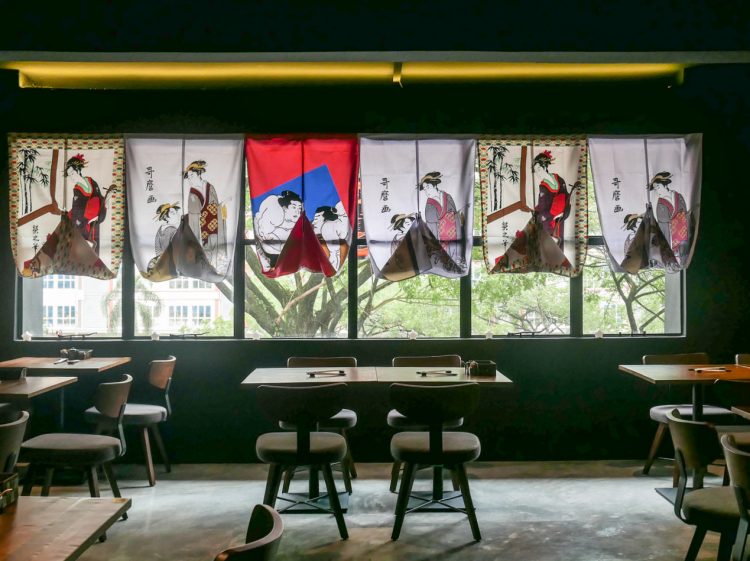 Fuss-free comfort fare inspired by the Land of the Rising Sun: Grilled salmon head with all the moist, fleshy bits gloriously intact, mildly spicy stir-fried pork belly kuwayaki & a classic garlic fried rice made extra enjoyable with an egg & succulent strips of bacon, all served at suburb-suitable prices in a serene setting.
Address: 20-1, Jalan 1/109E, Desa Business Park, Taman Desa, Kuala Lumpur
Read review of Himawari Japanese Cuisine
13. Cerdito in Bangsar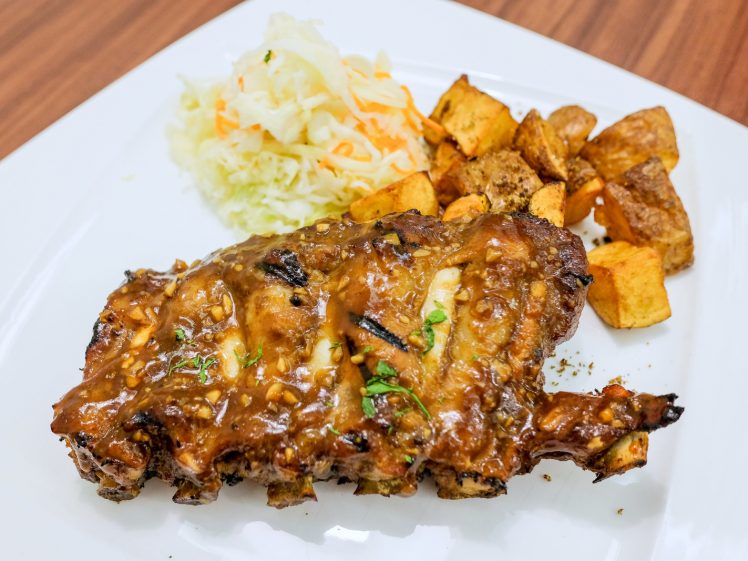 Cerdito ranks among Puchong's most distinctive new dining destinations; it's worth travelling here for pursuers of pork, since the restaurant specialises in Spanish Iberico meat, embedded in recipes that span both East & West. The team here is youthful & zealous – the youngest is 18, the oldest 27 – & their passion is clearly stamped on every one of Cerdito's offerings.
Address: G-11, Kompleks Kenari, Jalan Kenari 19A. Puchong.
Read review of Cerdito
14. Gridz Café in Taman Desa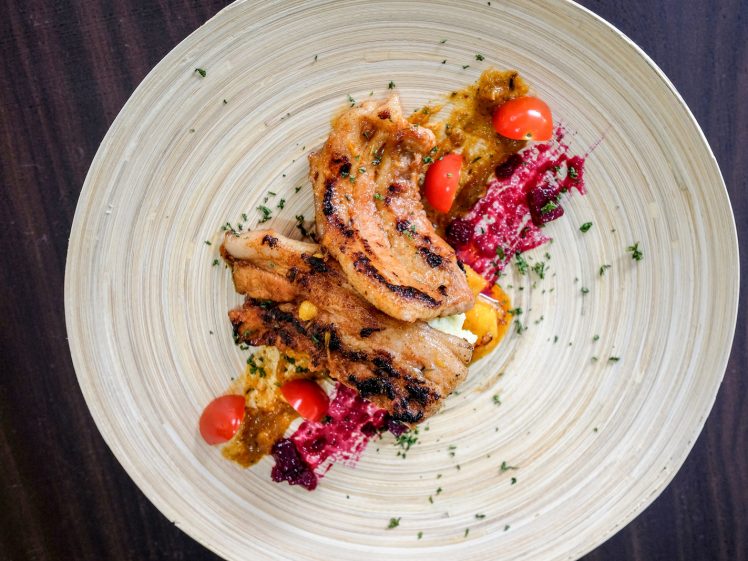 It's always fun to find a cafe that decides to do things a bit differently – Gridz's Porkie-Pine is a striking dish that we wouldn't ordinarily see in Taman Desa; it's a visual feast of vibrant hues, elaborately plated with slices of savoury, juicy pork belly for its centrepiece, complemented by morsels of pineapple & beetroot.
Other recipes also display flashes of distinctiveness: Gridz seems to be run by a close-knit family that originally hails from Malacca, & they've put a southern Nyonya-spiced twist on their pasta, a masak lemak preparation complete with three large, fleshy prawns.
Address: First Floor, 31, Jalan 109f, Taman Danau Desa, Kuala Lumpur
Read review of Gridz Cafe
15. Fat Tea Macanese Food in Damansara Perdana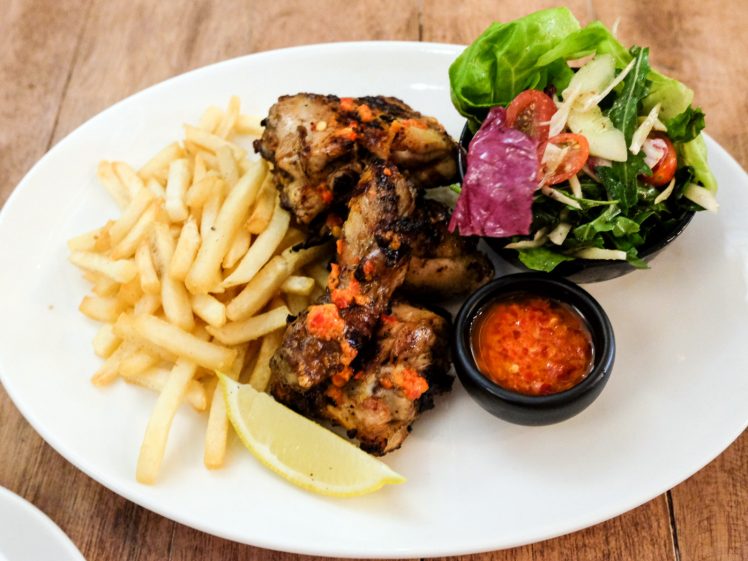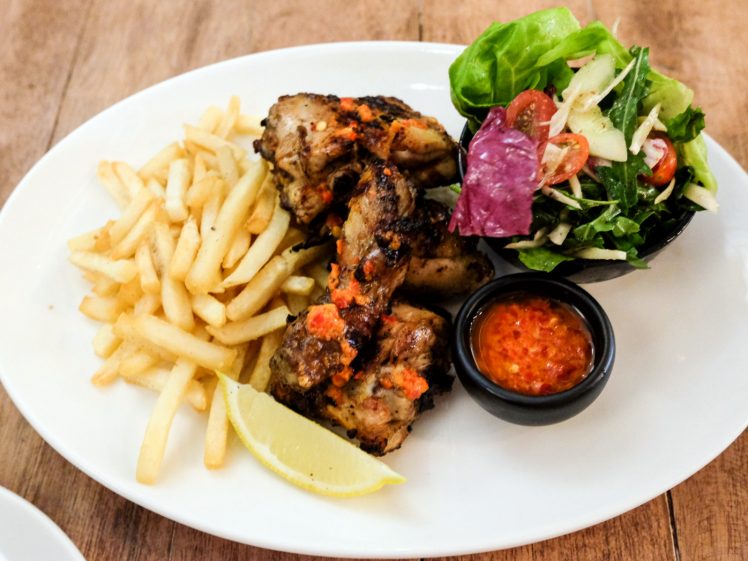 Fat Tea lives up to Macau's tradition of 'cha gordo,' serving hearty feasts that families & friends can cheerfully share & savour together.
It's an encouragingly distinctive eatery spearheaded by two immensely capable women, Su (a Macau-born chef who takes a perfectionist's approach to the kitchen) & June (who's been involved in running restaurants in KL since the turn of the millennium – she also masterminded Fat Tea's subtly artful decor), plus a sterling service team that exudes both warmth & professionalism.
Address: LG05, Emerald Plaza North, Jalan PJU 8/3A, Damansara Perdana, Petaling Jaya. Selangor
Read review of Fat Tea Macanese Food
16. The Kitchen Project in Bukit Ceylon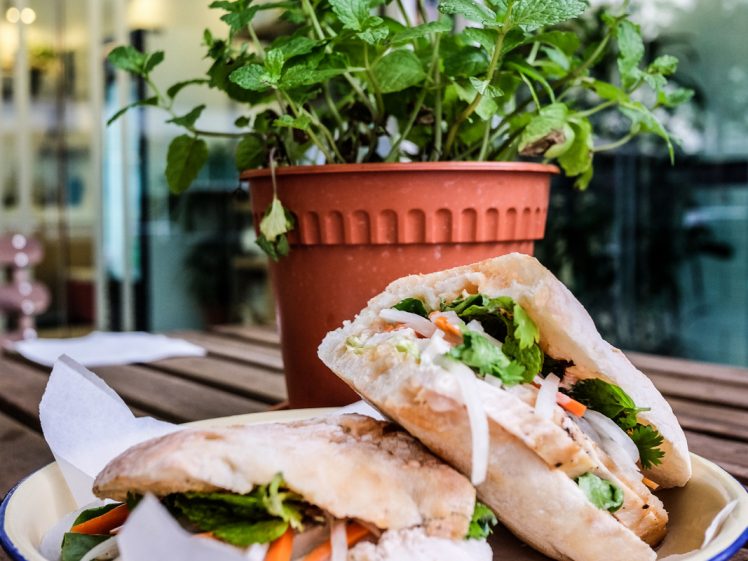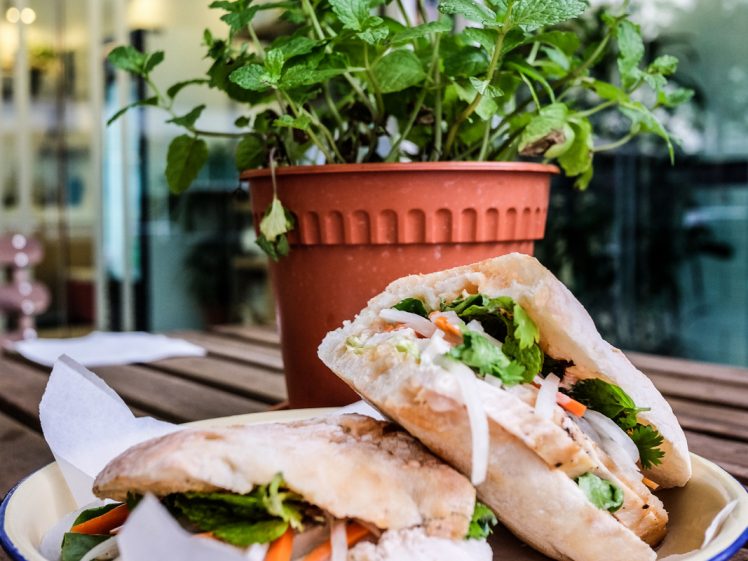 Staked out by swimmers & suntan-seekers, this idyllic poolside cafe primarily caters to the populace of Bukit Ceylon's Verticas Residensi & Lanson Place, but it won't refuse the rest of us who covet a respite from urban claustrophobia. Register with Verticas' security staff – easy & efficient – & take the elevator to the fifth floor for a slice of family-friendly serenity in the sky.
Address: Level Five, Verticas Residensi, Bukit Ceylon, Kuala Lumpur.
Read review of The Kitchen Project
17. Born & Bread in Titiwangsa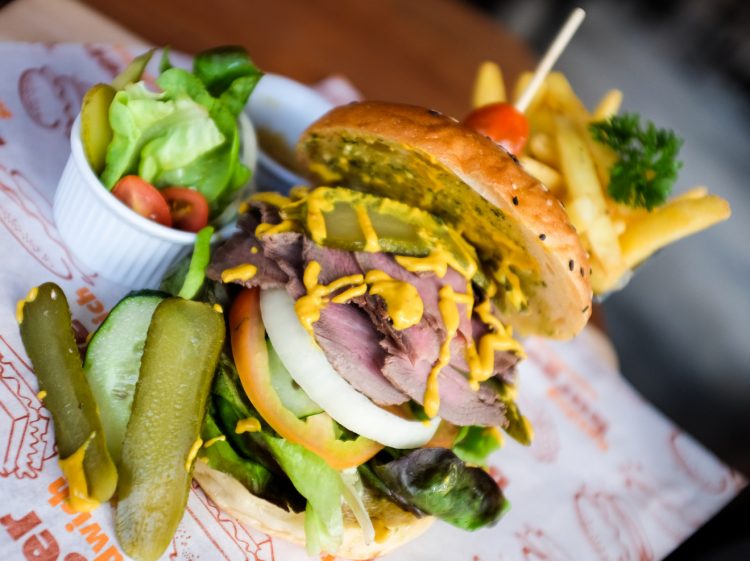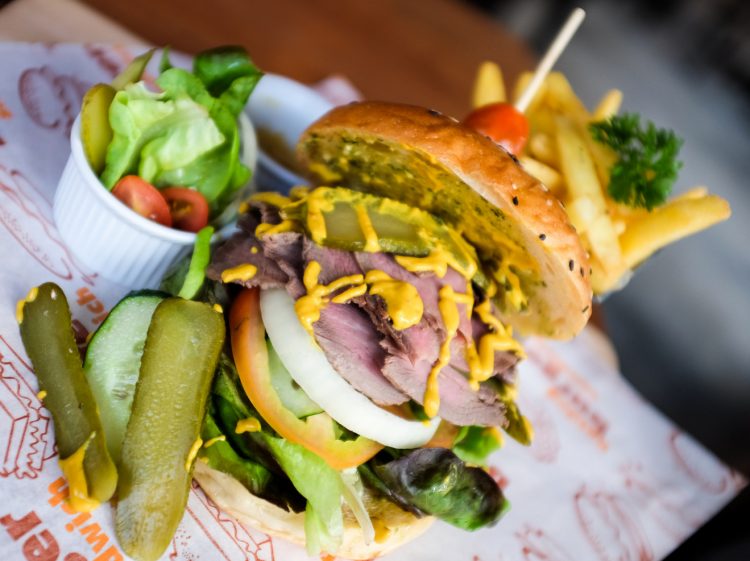 Born & Bread has a fun concept, featuring sandwiches from across the globe – Louisianan po' boys, Philly cheesesteaks & English salt beef sandwiches share the spotlight with Cuban medianoche, Austrian schnitzelbrotchen & Vietnamese banh mi.
Address: 23, Jalan Larut, Off Jalan Tun Razak, Kuala Lumpur.
Read review of Born & Bread
18. Marco Modern Café at 1 Utama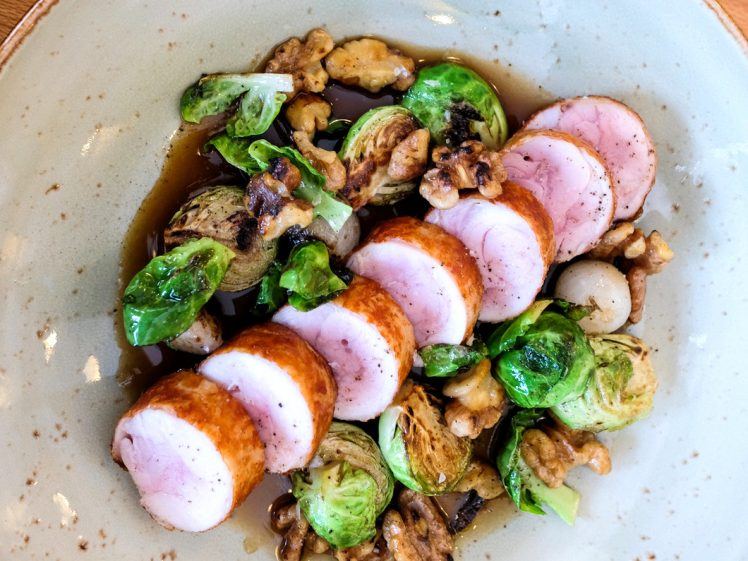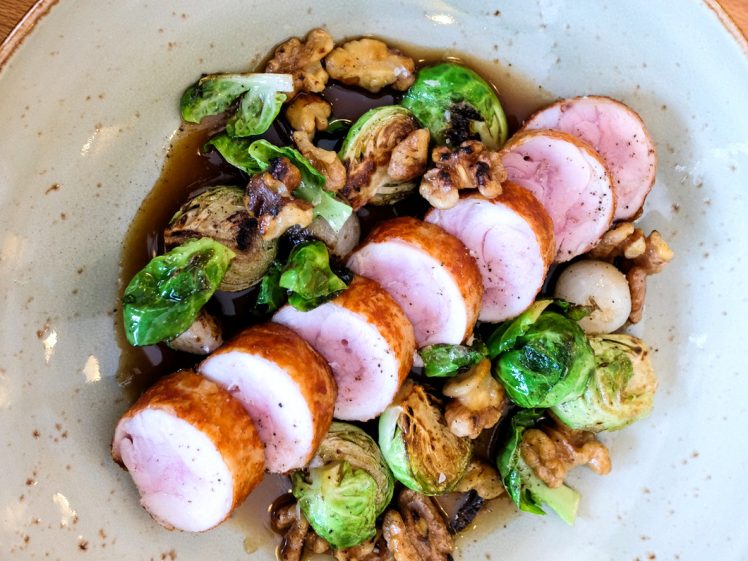 Marco Modern Cafe represents one of 1 Utama's most pleasant surprises, going beyond what might be expected of a mall-based restaurant. Named for the son of its founders Daren & Alice, the cafe also pays tribute to concepts of adventure epitomised by Marco Polo, whose travels paved the path for great cross-border discoveries about cuisine. Marco skillfully weaves together inspirations from across Europe & Asia for a culinary tapestry of distinctive dishes with ambition & artistry.
Address: G146, Ground Floor, 1 Utama Shopping Centre (Old Wing), Bandar Utama, Petaling Jaya, Selangor
Read review of Marco Modern Cafe
19. Jo's Authentic Fish Market at Kuchai Lama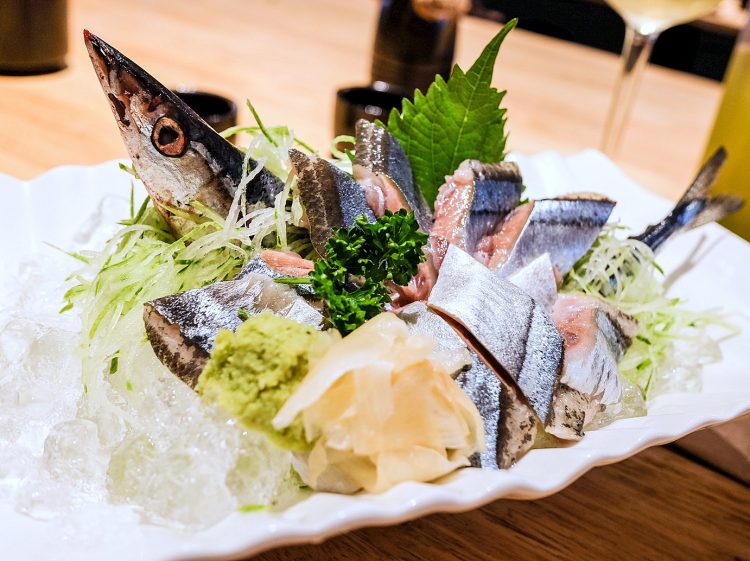 Flying fish & Pacific saury sashimi, alongside sushi draped with everything from salmon to yellowtail & amberjack: Jo's Market is a reasonably pleasant stop for a Japanese meal of seafood.
Address: 17, Dinasti Sentral, Jalan Kuchai Maju 18, Off Jalan Kuchai Lama, Kuala Lumpur
Read review of Jo's Authentic Fish Market
20. Saint Marc Café at Sunway Pyramid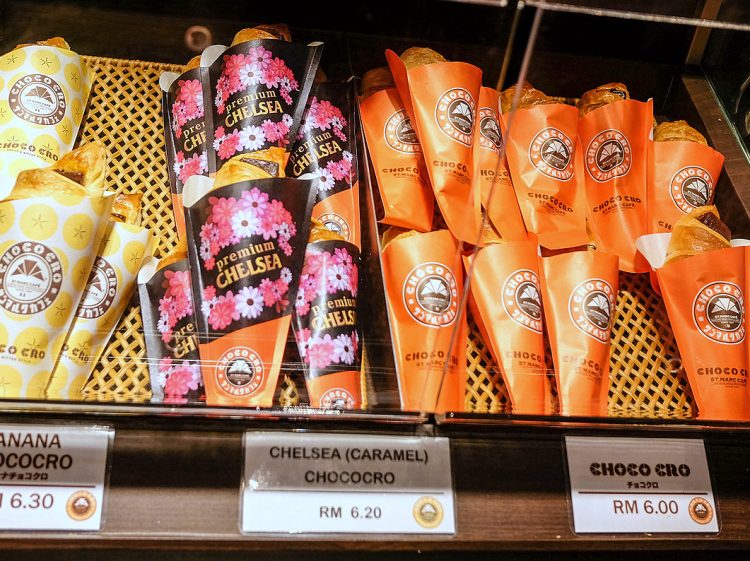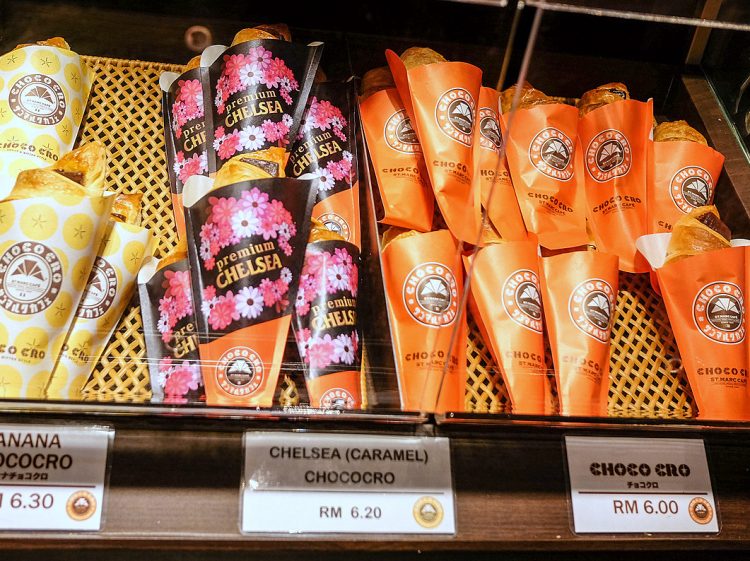 Saint Marc Cafe finally debuts in Malaysia this year, stamping its mark at the Sunway Pyramid mall – the Okayama-based bakery-cafe chain is known for hundreds of outposts across Asia, notably in Japan, Singapore, Indonesia, the Philippines & Thailand, with a history that dates back decades, showcasing the Japanese passion for unique desserts.
Address: G-107 Sunway Pyramid Shopping Mall, Bandar Sunway, Selangor
Read review of Saint Marc Cafe Malaysia