The Mothership Food Truck: Snapshot
Earthlings in Solaris Mont Kiara may have frantically reported mysterious sightings of this never-before-seen Mothership in recent weeks; fear not, the invaders come in peace, bearing their own interpretations of hot dogs and sandwiches – the Po Dawg is particularly playful, with a 'sausage' of pulled chicken stuffed in crispy-fried popiah skin, topped with caramelised onions, cucumber, BBQ sauce and garlic mayo (RM12).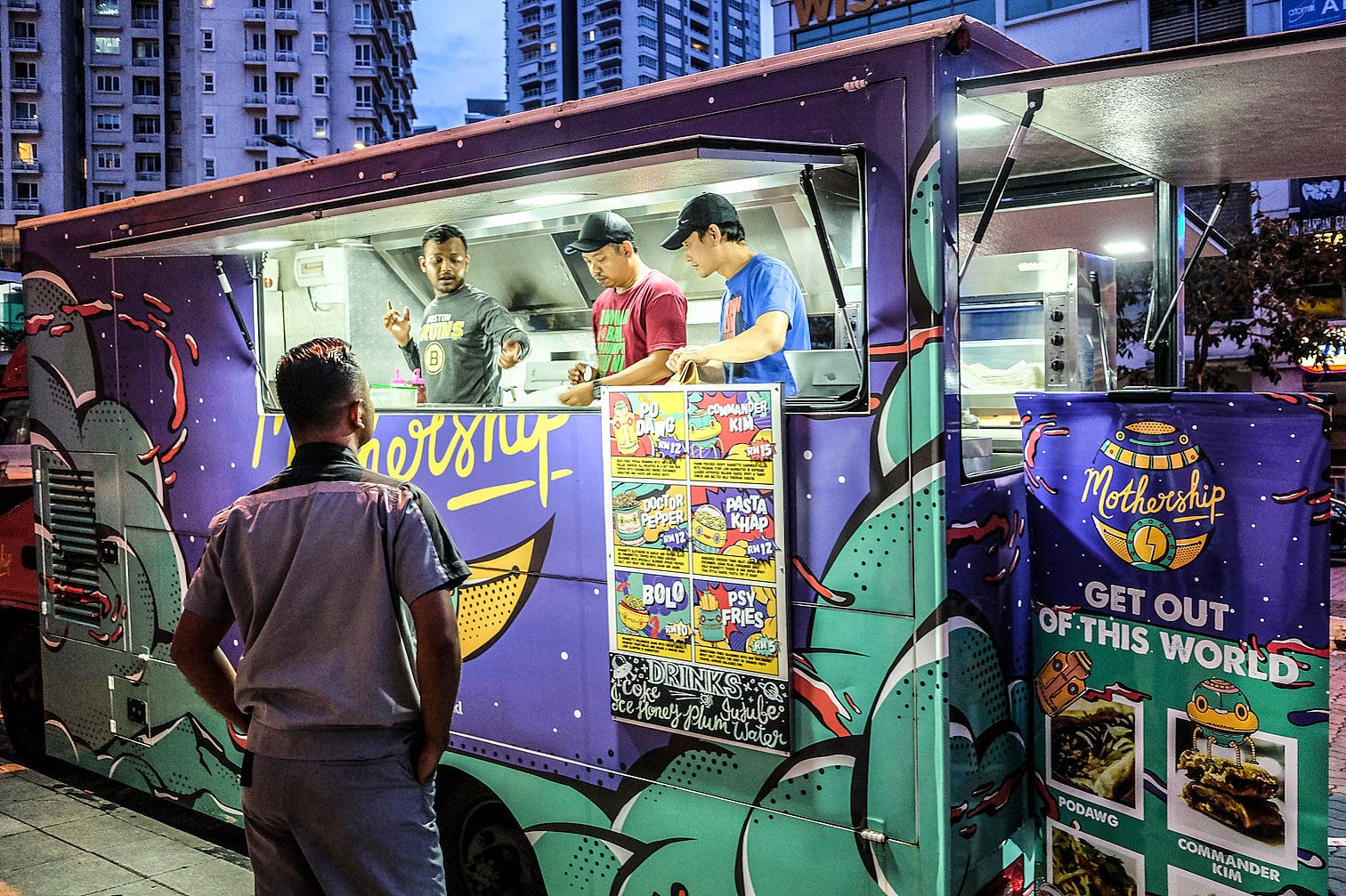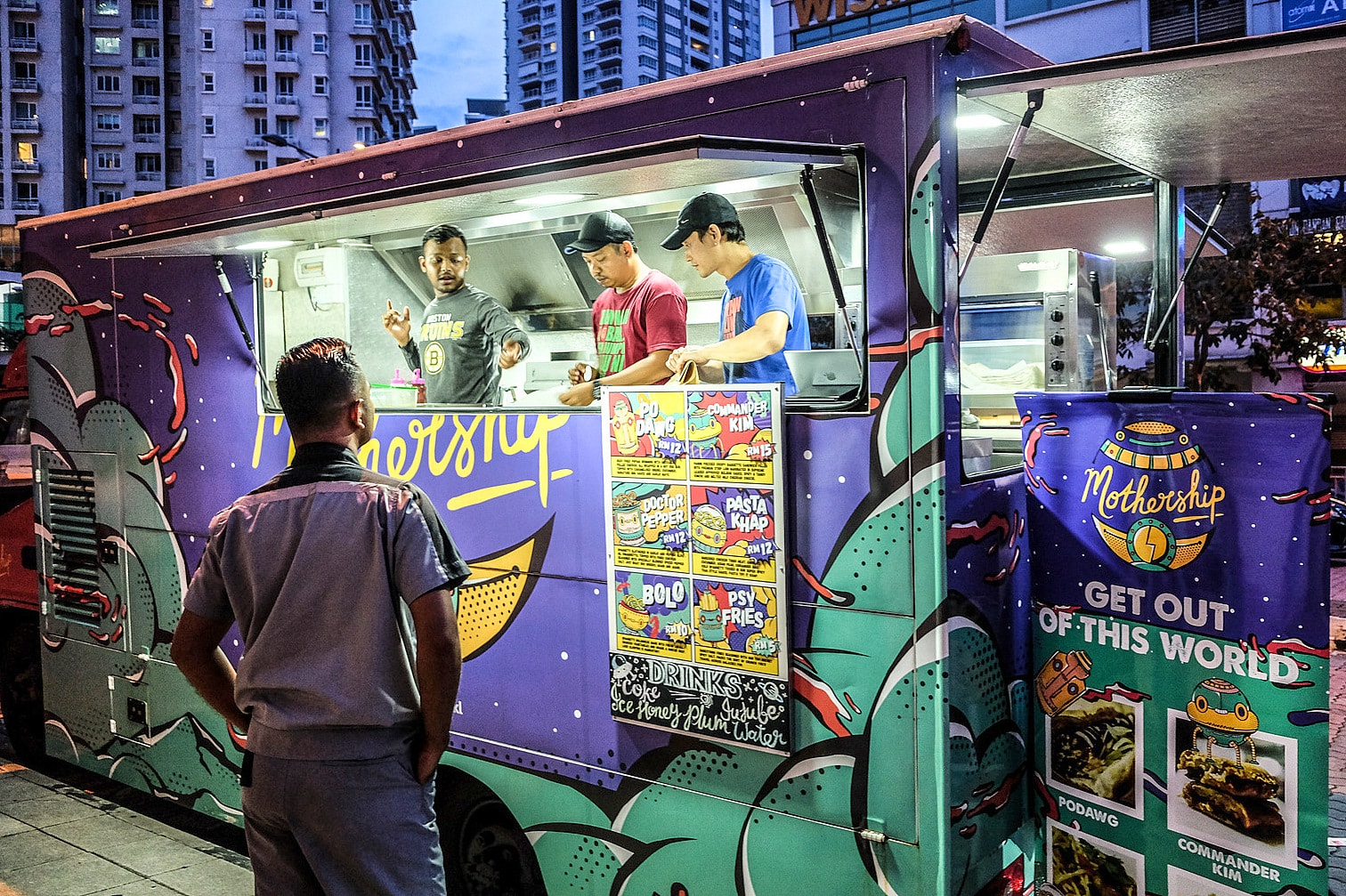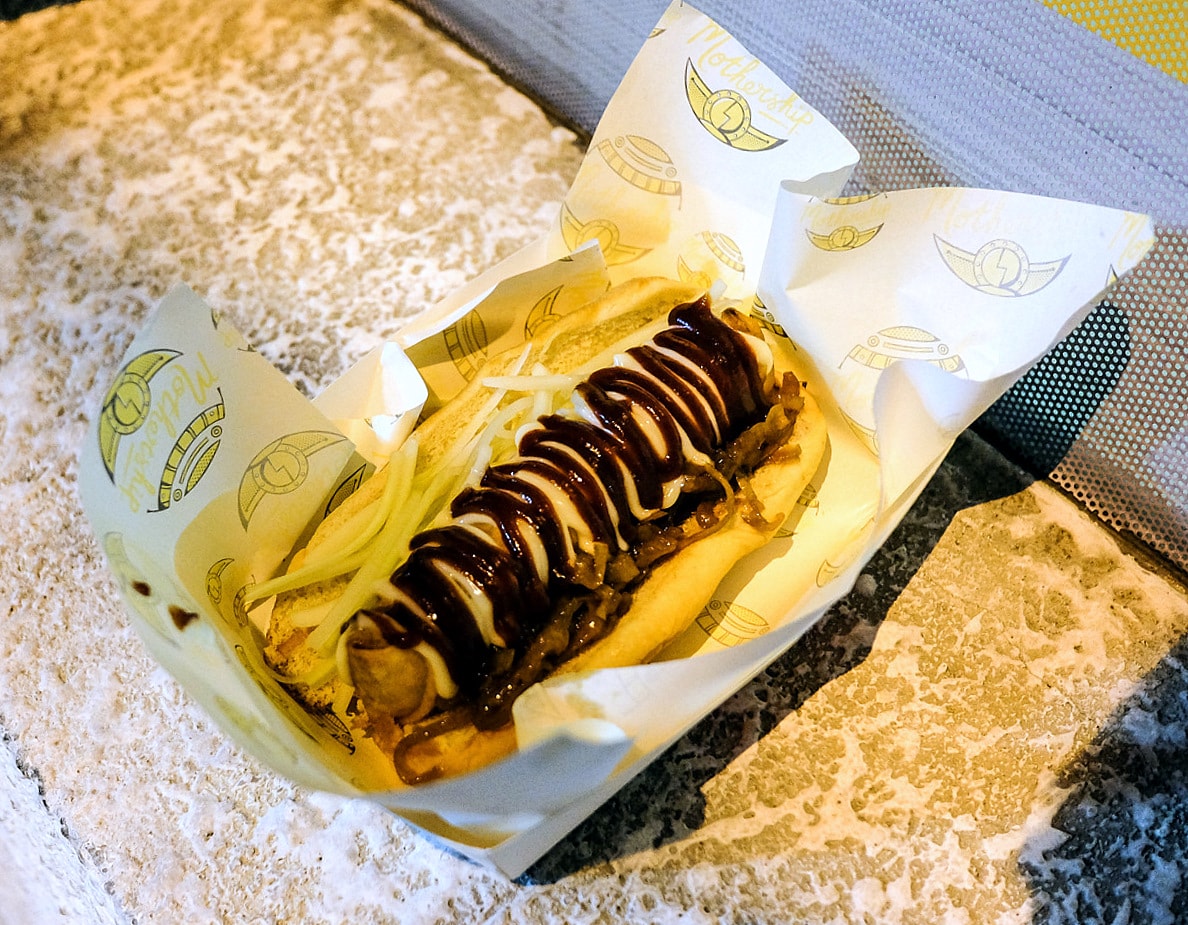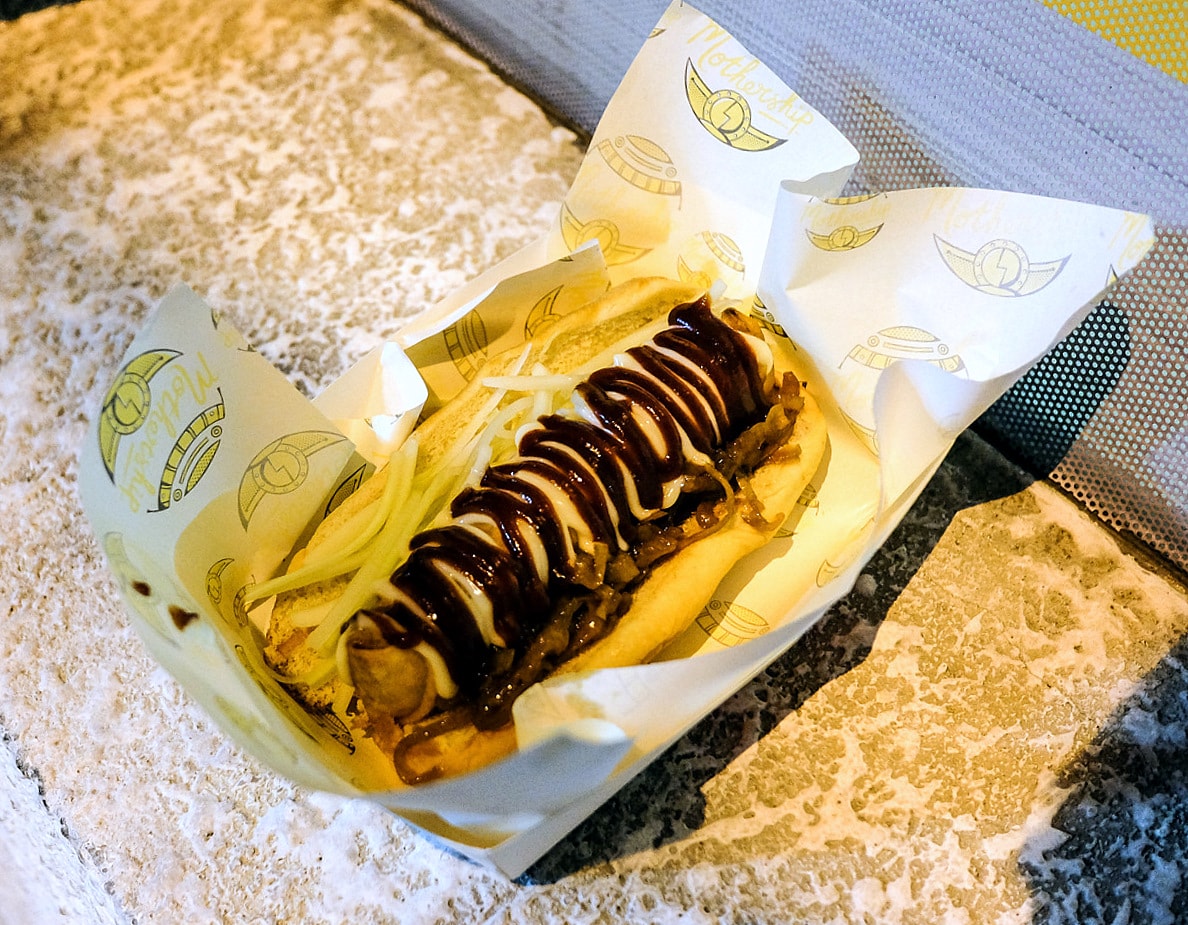 Also suitable for a hot, dirty-your-fingers dinner: Commander Kim comprises a pressed-like-panini baguette with Korean inflections of bulgogi-marinated striploin and kimchi, plus melted mild cheddar (RM15).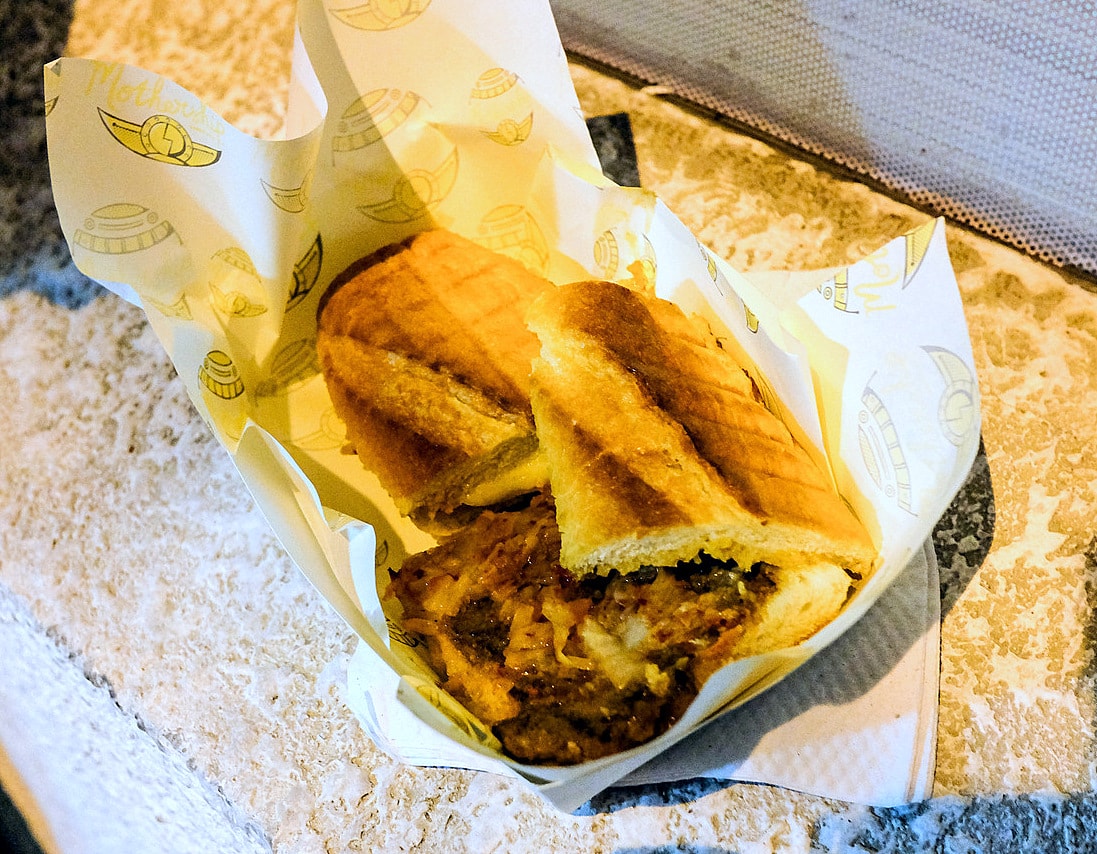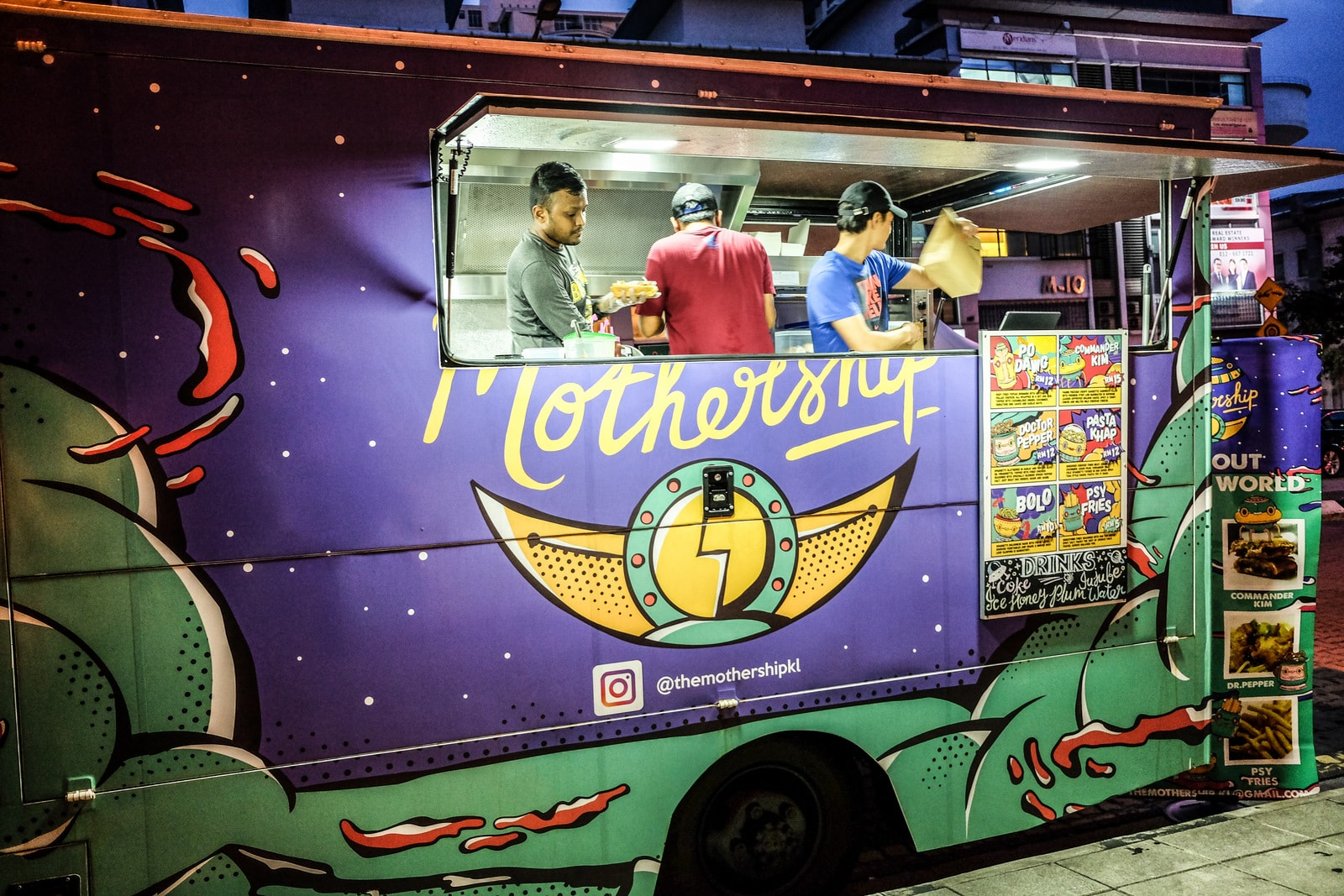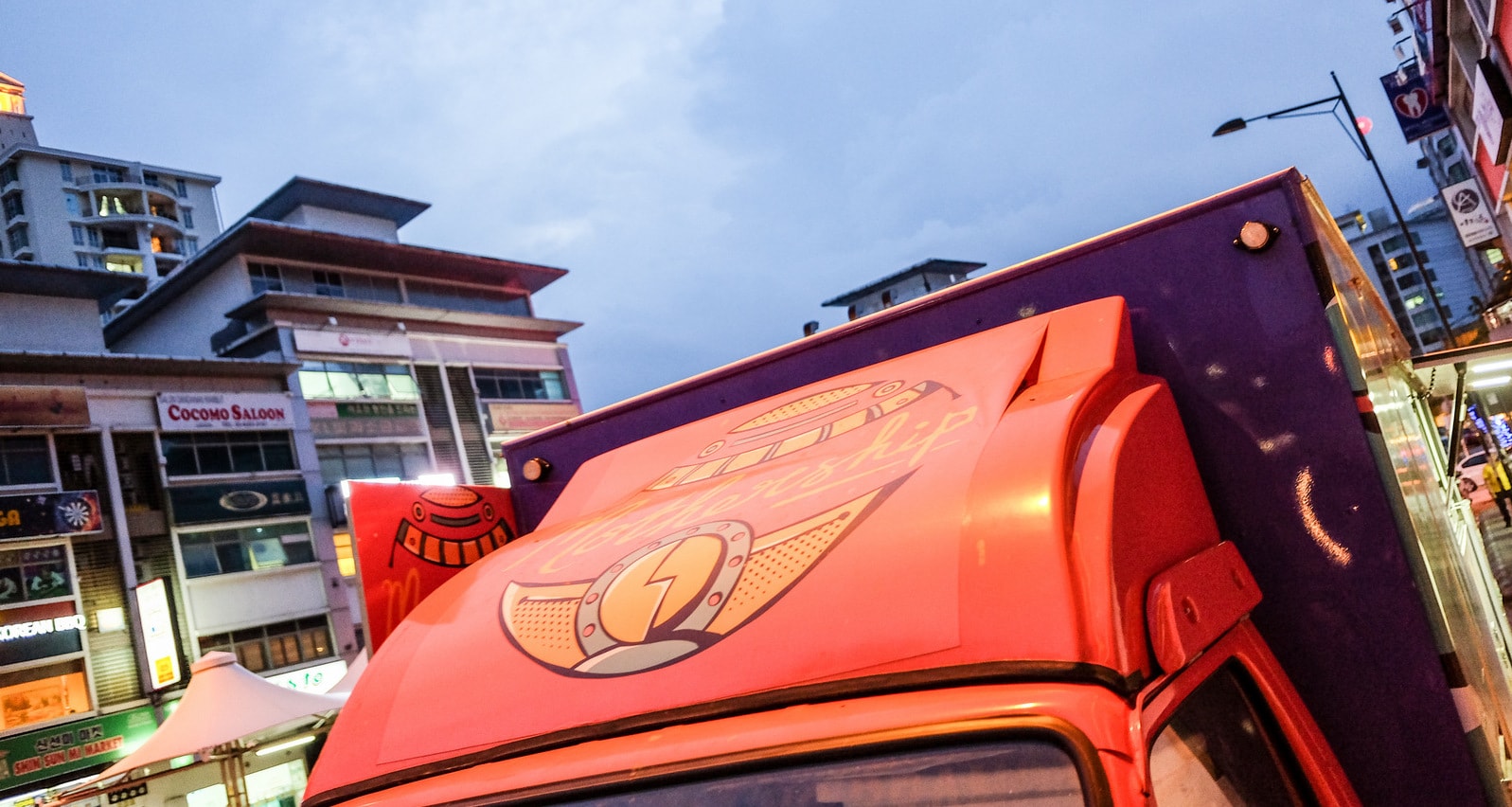 Location & Details
Address: Usually at Solaris Mont Kiara, 7pm-12am. Track them at instagram.com/themothershipkl
Find: View directory for Mothership KL here.