Morganfield's at Bukit Bintang: Restaurant Review
This review is brought to you in part by Morganfield's.
Few things in life are as satisfying as tender, fall-off-the-bone BBQ pork ribs. In years past, there were limited options in KL for authentic BBQ pork ribs. Happily, there are a handful of places today where you can satisfy your carnivorous cravings, but Morganfield's, probably the first place to really bring pork ribs to the city in a big way, surely still ranks as one of the top choices.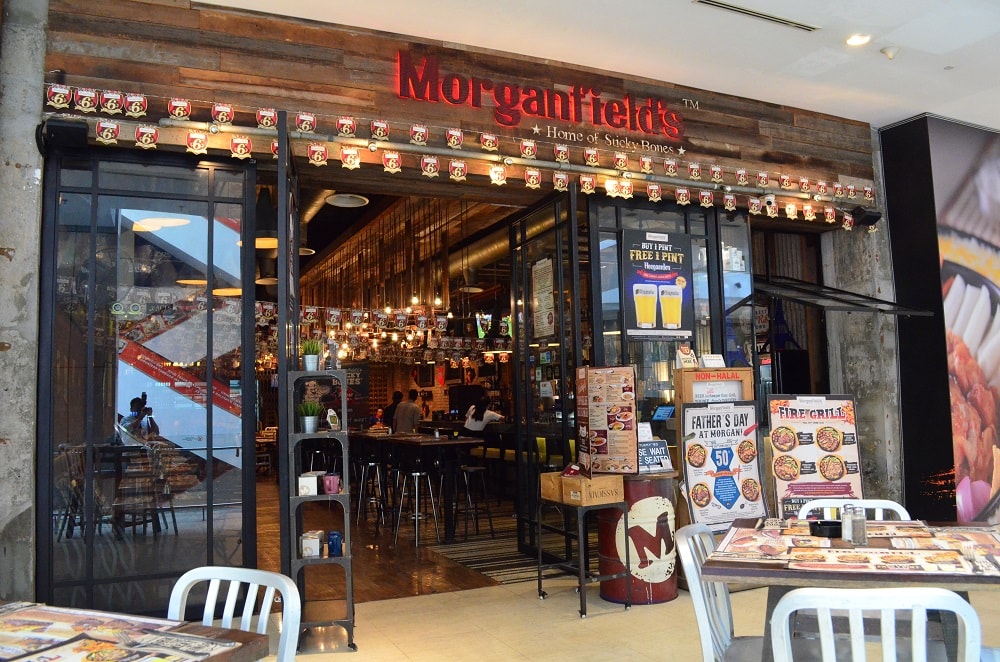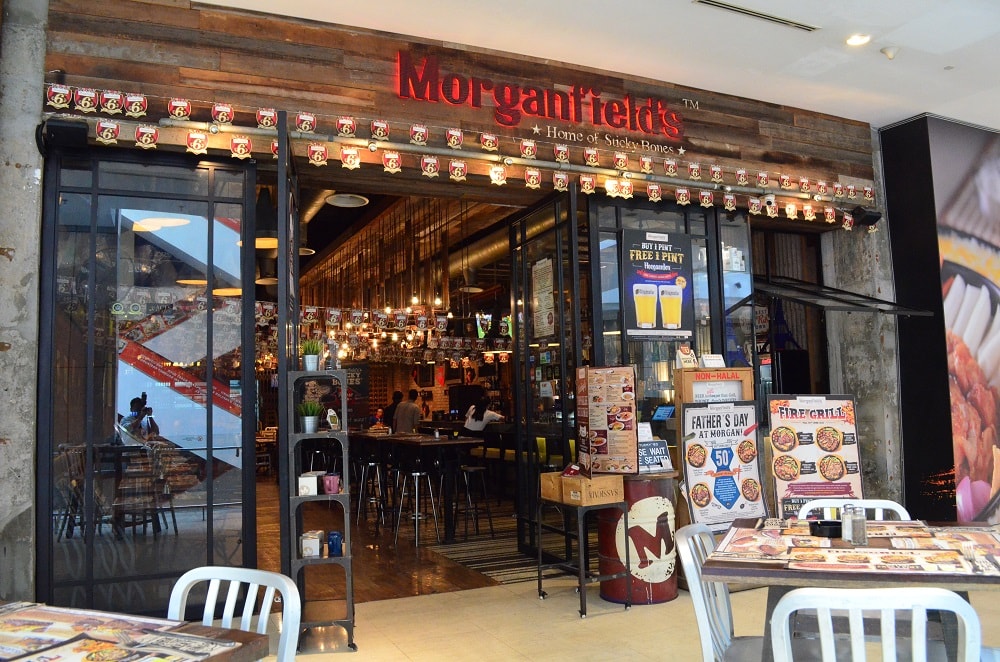 Located on the fourth floor in Pavilion KL (as well a slew of other outlets throughout the city), and celebrating its sixth anniversary this month, Morganfield's has an ambience that's both industrial – thanks to liberal use of metal and brick – yet rustic, cosy, and inviting, as the iron and brick motif is complemented by lots of warm wood. It's a great atmosphere, and during a thriving, busy lunch during the week recently, we got to experience what they're most famous for – the ribs.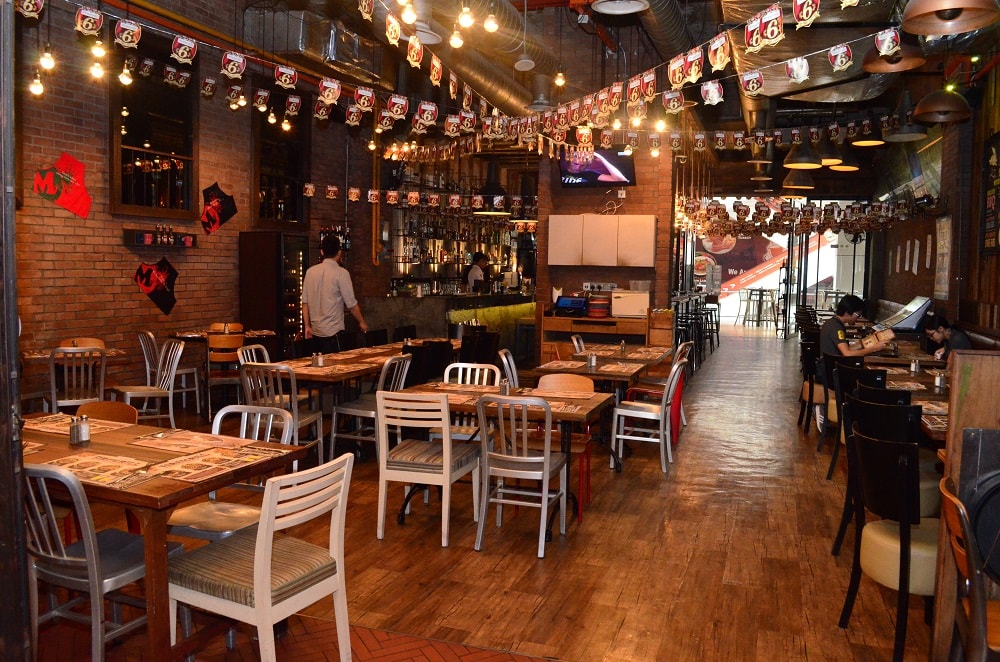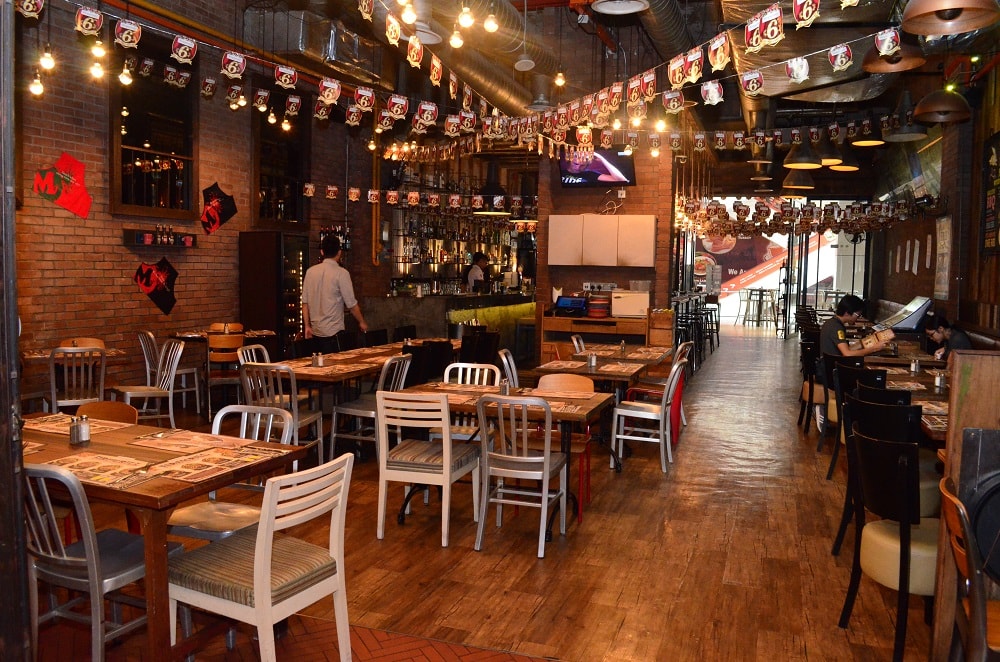 Sure, plenty of other food options compete for your attention here – salads, soups, sandwiches, a selection of delicious burgers – but it's those signature plate-covering slabs of mouth-watering pork ribs that bring the crowds in. Morganfield's offers half and full slabs in four different varieties: Garlicky BBQ, Smoked Peppercorn, Naughty (boasting zesty lemongrass with spicy cili padi), and a personal favourite, good old-fashioned Hickory BBQ! What's the secret to successful ribs at Morganfield's? High-quality juicy pork ribs imported from Spain are slow-cooked, smoked over hickory wood and arrive at the table hot, succulent, and tender. Totally tantalizing!
Sharing Platter
For a fun change of pace, go with two or three hungry friends and order one of Morganfield's sharing platters. These massive platters, loaded with a variety of food, will fill you up and definitely inspire great sharing and memories with your friends. Right now (July through 15 August), they're celebrating their anniversary with a special 'Le Grand Platter' featuring all four of their standard ribs, plus two special new ones for a total of six rib varieties to pay tribute to six years of yummy food. And since it's a celebration, after all, the platter is delivered in just such a fashion, complete with festive sparklers being lit at the table!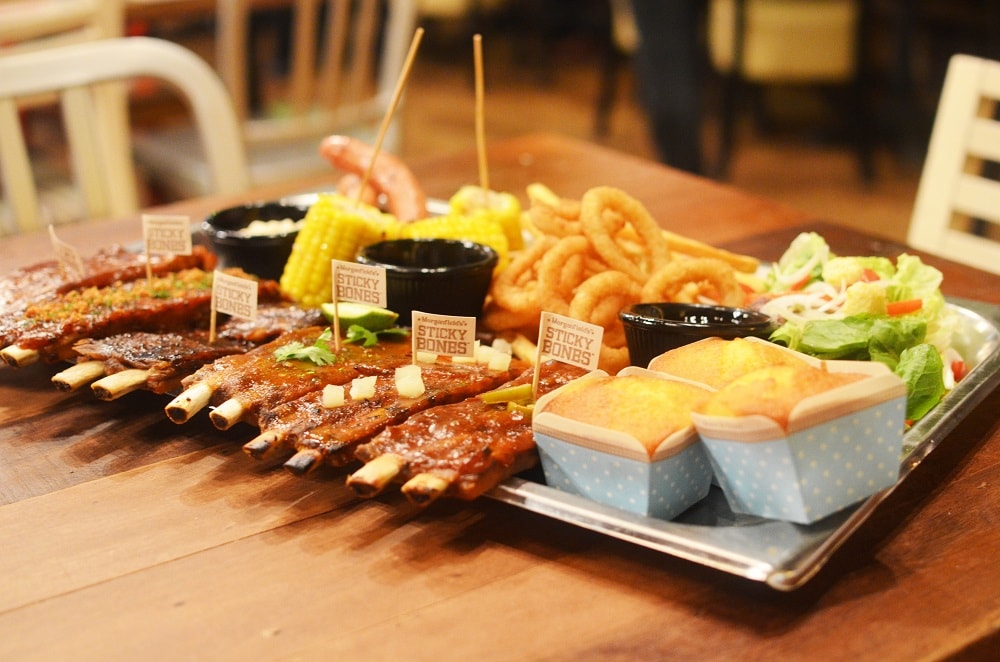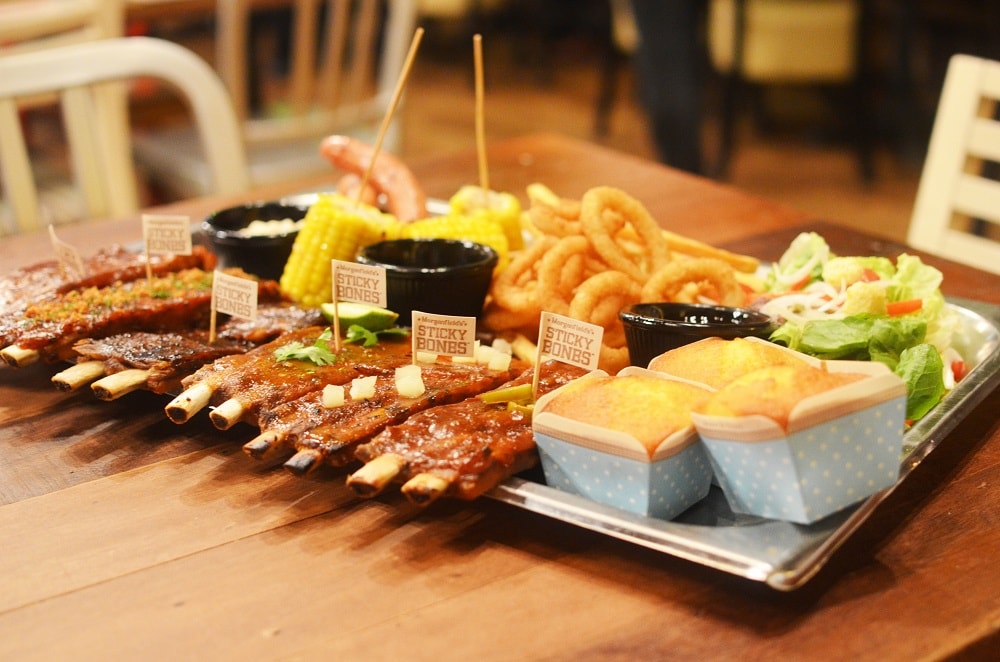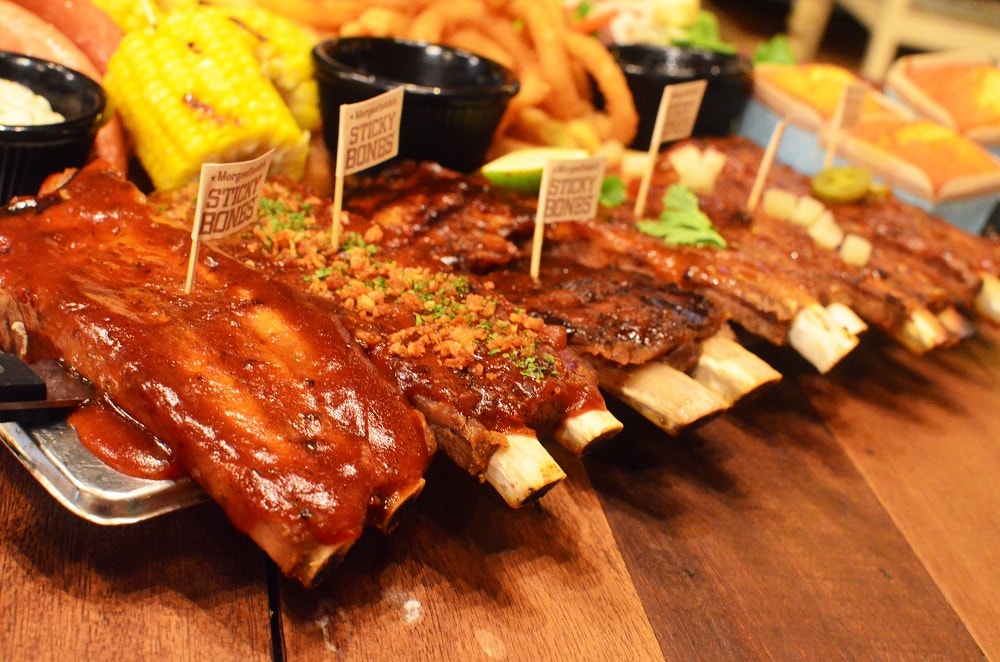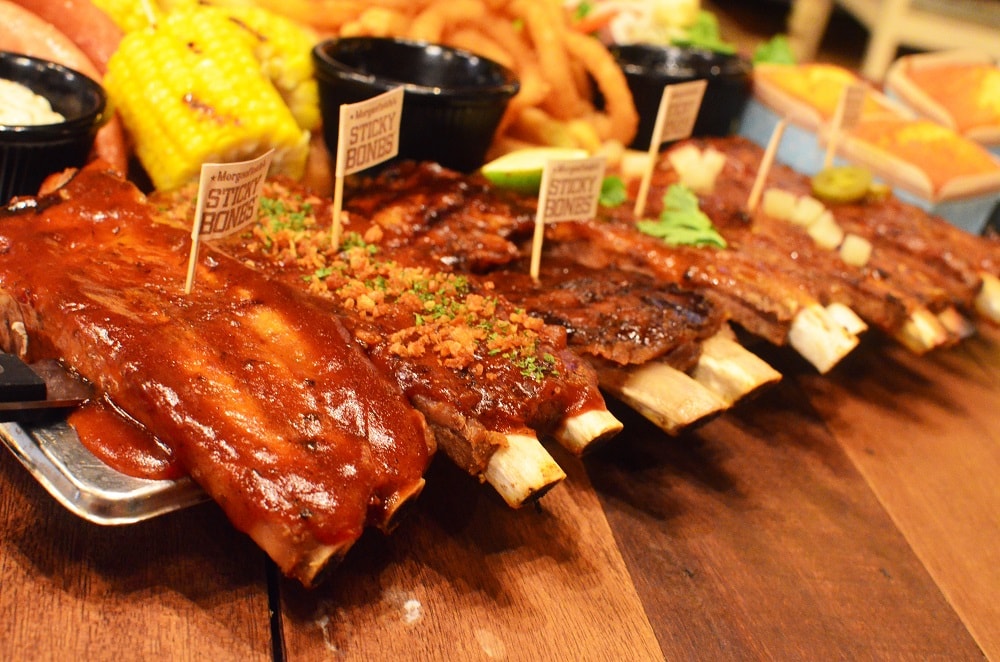 The two special ribs are a Waikiki variety, with diced pineapple and a Jalapeño Bourbon variety, with a zippy sauce that's certain to tingle your taste buds. The ribs are complemented by sausages, fries, onion rings, corn on the cob, cornbread, and even a generous helping of garden salad. It's an avalanche of delicious food, and for only RM199.90 nett to easily feed four people, represents good value, too. The sausages deserve a special mention, too, as they're a special in-house Morganfield's recipe. The 'Fav Four,' as they're called, include the Spicy Devil, Herby Hog, Smoky Bandit, and Cheesy Cheese varieties, and you will get all four of these best-selling sausages on the anniversary Le Grand Platter! (And if you really like them, since they're not available anywhere else, Morganfield's offers a pre-cooked, take-home retail packet, too!)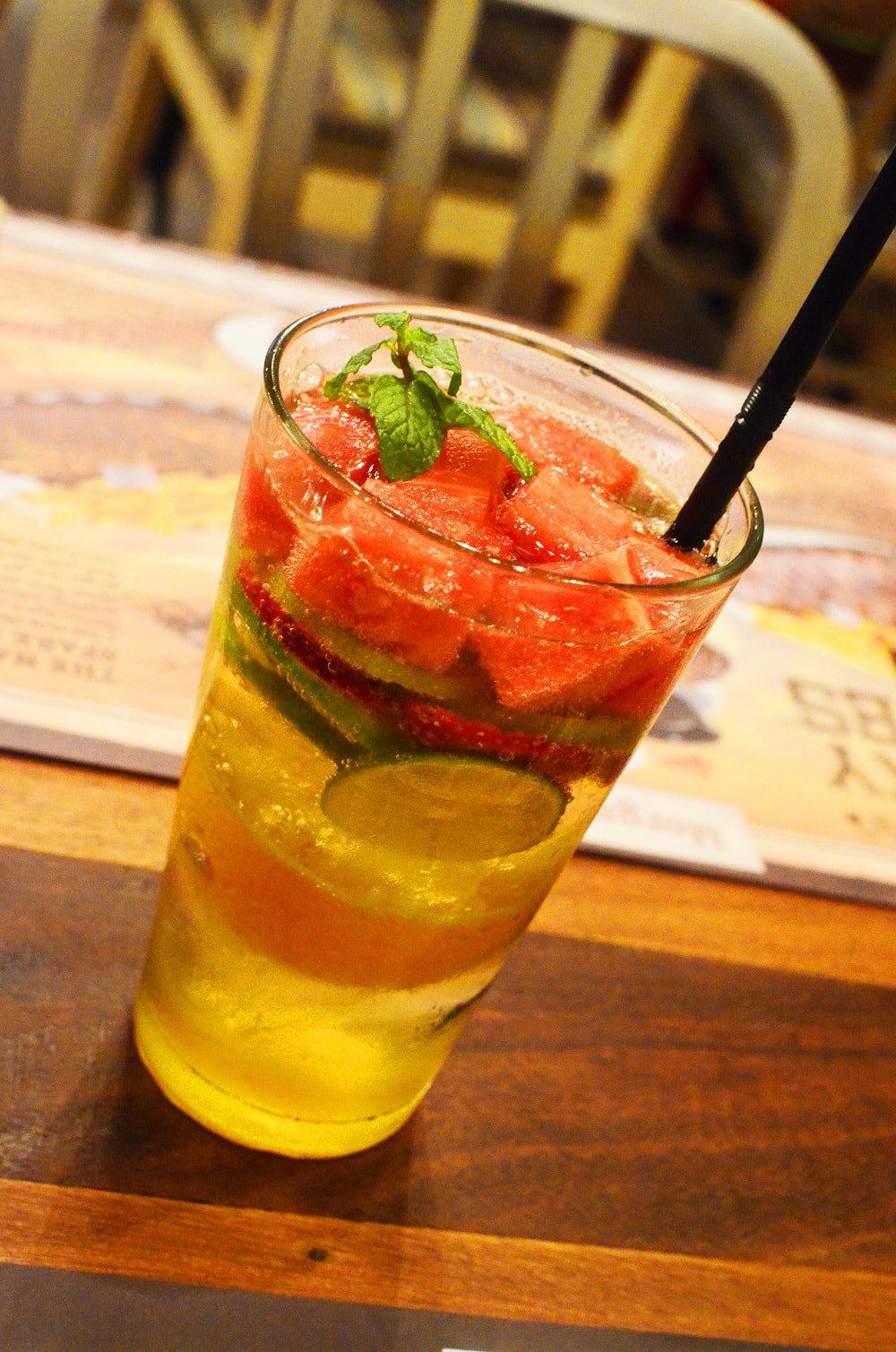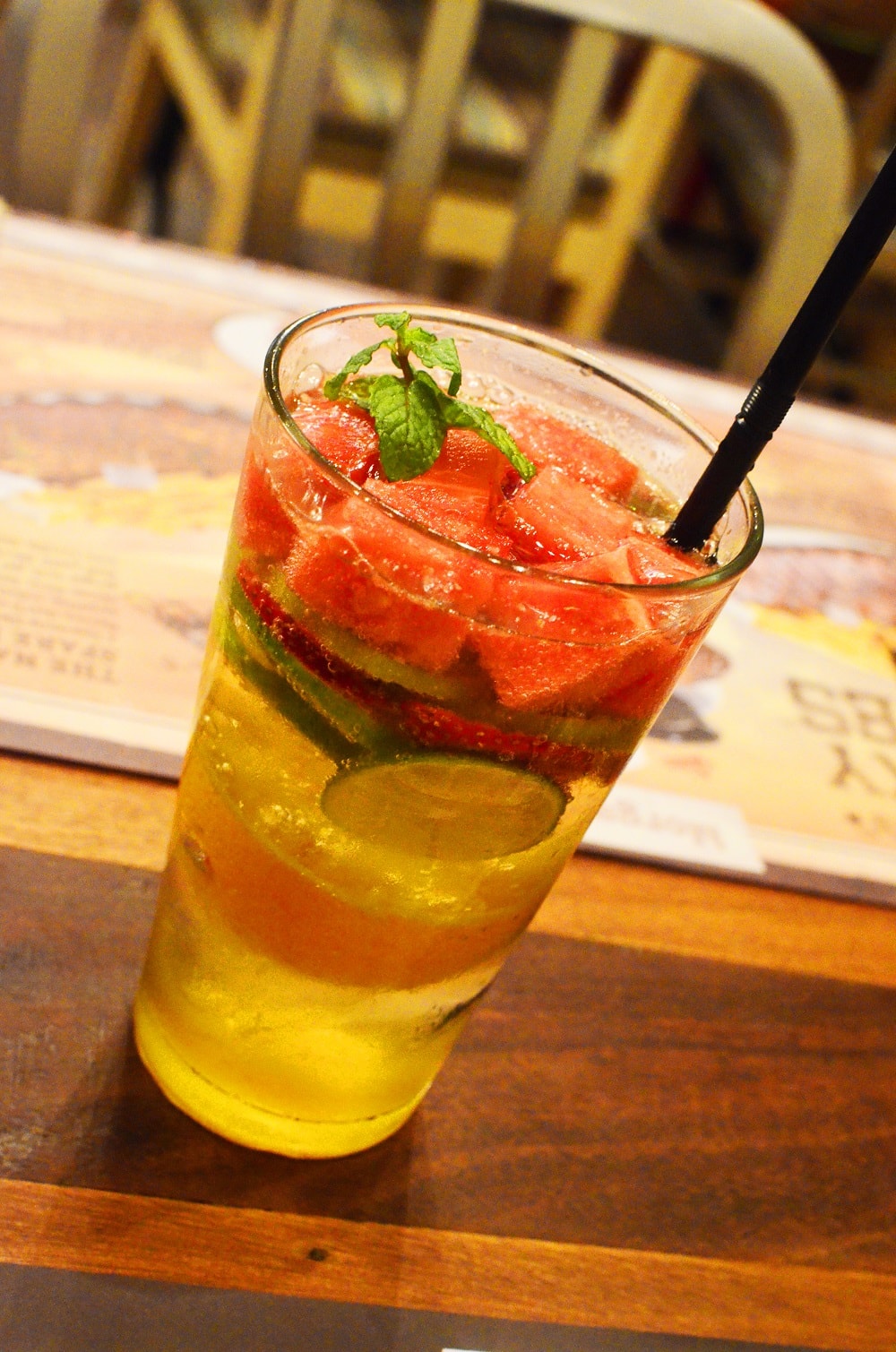 Morganfield's also offers an extensive lunch menu with sets starting at just RM12.90. The sets include a soup or salad and a bottomless soft drink. Good luck finding a better lunch value in Pavilion!
A full bar is available at Morganfield's and they offer a number of beers and ciders on tap, including Hoegaarden and Kronenbourg 1664. Few things complement a plate full of juicy pork ribs better than a pint of ale or crisp cider, but for you tee-totallers, do have a look at the Morganfield's signature mocktail, the Begonia 2.0, an upgraded new version of their all-time best-selling mocktail. Mildly sweet, appealingly fizzy, and chock full of chunky fruit, it's a real thirst-quencher and one of the few drinks you can enjoy with a fork!
Location & Details
Address: C4.03.00, Level 4, Pavilion KL, 168, Jalan Bukit Bintang, 55100 Kuala Lumpur.
Tel: +603 2141 3192
Find: View directory for Morganfield's (Bukit Bintang) here.