Modern Italian Goodness at Grano Pasta Bar
Bringing the best of Italy's pasta cuisine to a little cosy corner of APW Bangsar, Grano Pasta Bar maintains the classic tradition with modern twists. Utilising the most of a repurposed warehouse block, this quaint restaurant is Chef Meg Lee's playground and sister outlet of Proof Pizza + Wine, connected via a simple elevated walkway. Together with owner Wong Yin-How, Grano has made definitive strides in elevating and infusing craftsmanship into each pasta dish they serve.
We were pleased to be able to partake of their menu recently in an intimate setting, where the transparent kitchen and the freshly made pastas waiting to be boiled and seasoned shone in plain sight. Unlike most other pasta-serving joints which relied on prepacked durum wheat noodles, Grano proudly displayed its specially ordered machine from Italy to produce raw pastas, giving them a more personalised touch.
Appetizers
While flour and dough are the main showrunners of the venue, Grano's appetizers managed to shine in a light of their own. We especially loved the Polenta Fritta Con Taleggio served with an aubergine spread and tomato pesto, and the smoky flavour of Bombette's serrano ham wrapped around three cheeses with black truffle paste accompanied with mesclun salad and flatbread. A variation of the salad, served with pear slices, feta cheese, and pecan nuts, all drizzled with a honey, lemon, and lavender dressing showcases the versatility of the spring mix.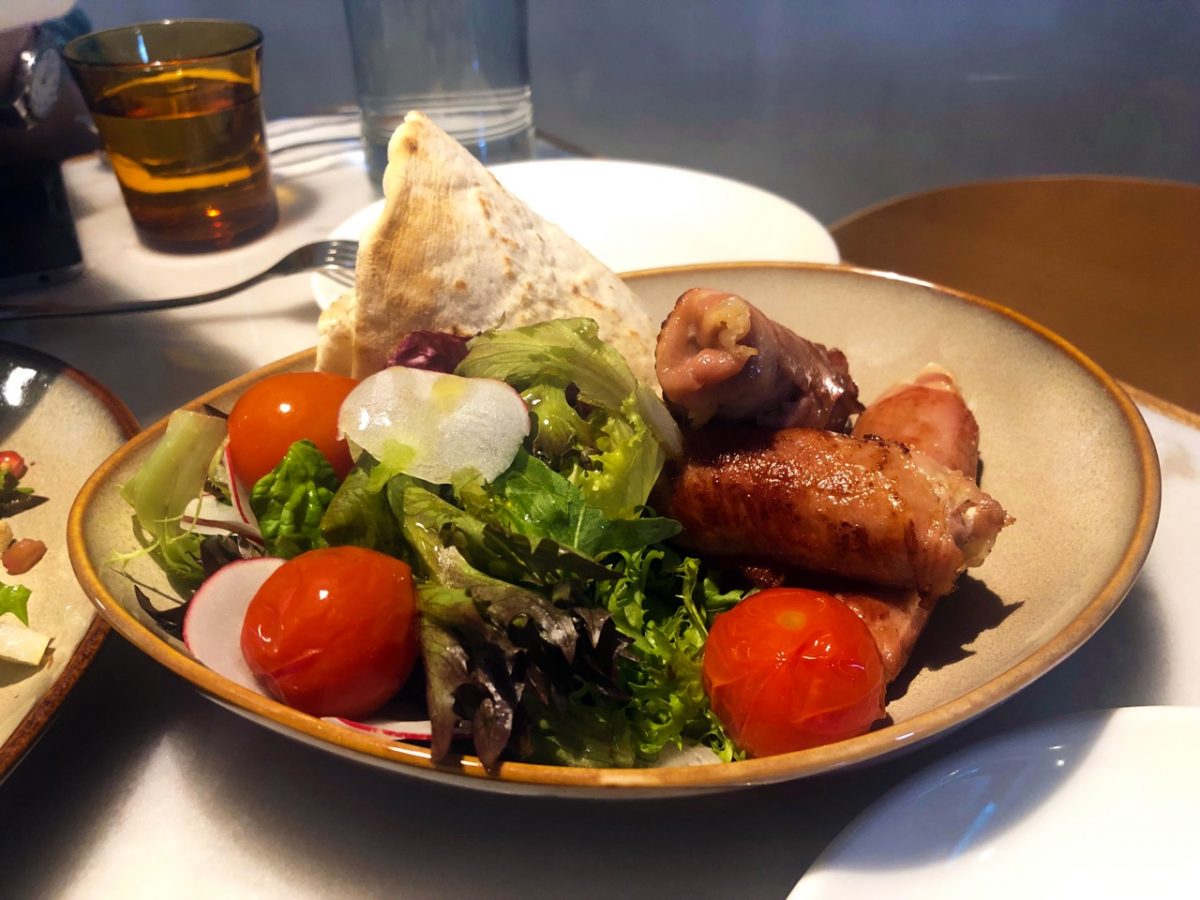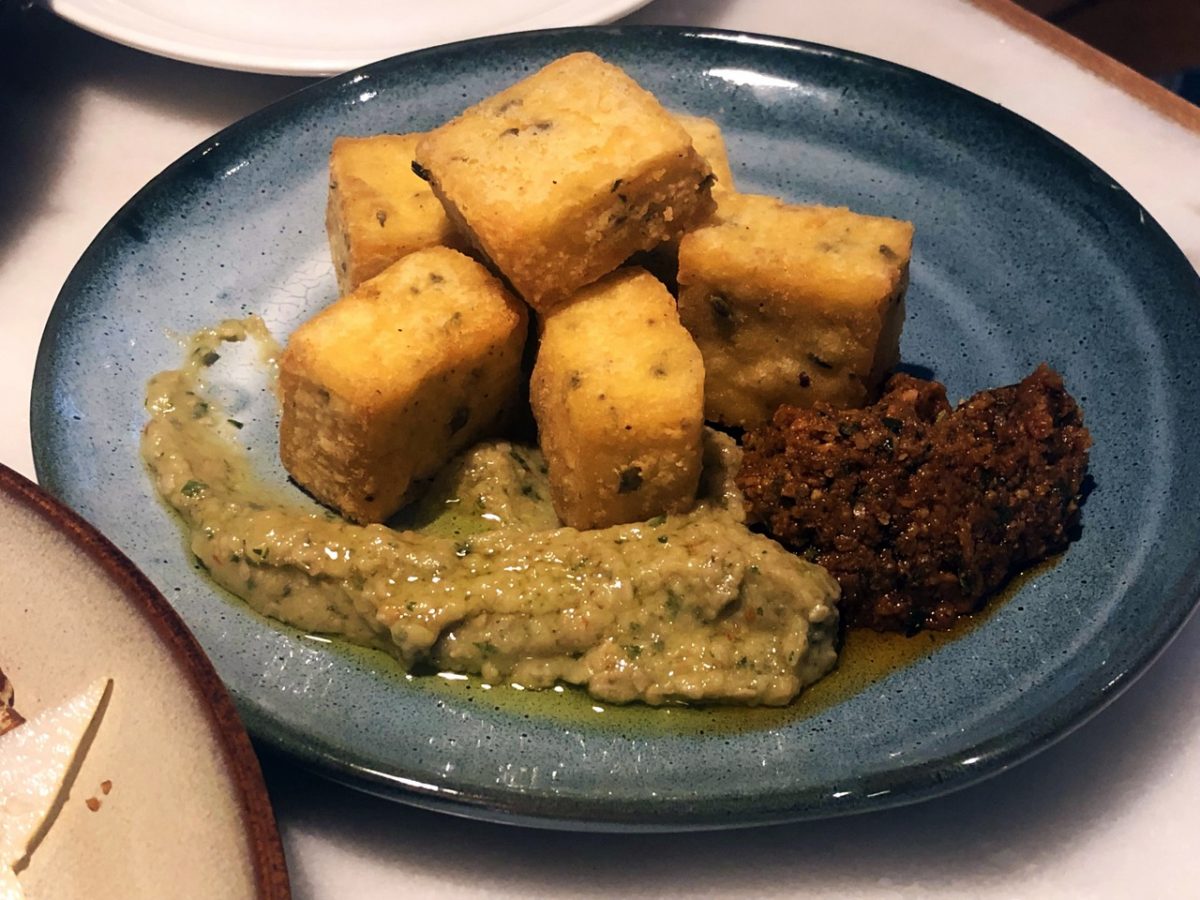 The Main Courses
Our first course kicked off with a personal favourite, the ravioli. Stuffed with cured duck breast and mushroom ricotta, the combination with tomato saffron broth was a deceptive meal in its seemingly small serving; a true comfort meal for cold, tired days. Next up was their opulent Squid Ink Gigli Rigati, peppered with salmon roe, Hokkaido sea urchin, and a citrus gremolata sauce. Chef Meg truly understands how many ranges of flavour can form in one's mouth from leaving the spoon to savouring, and crafted a dish that captured the essence of clear ocean waters.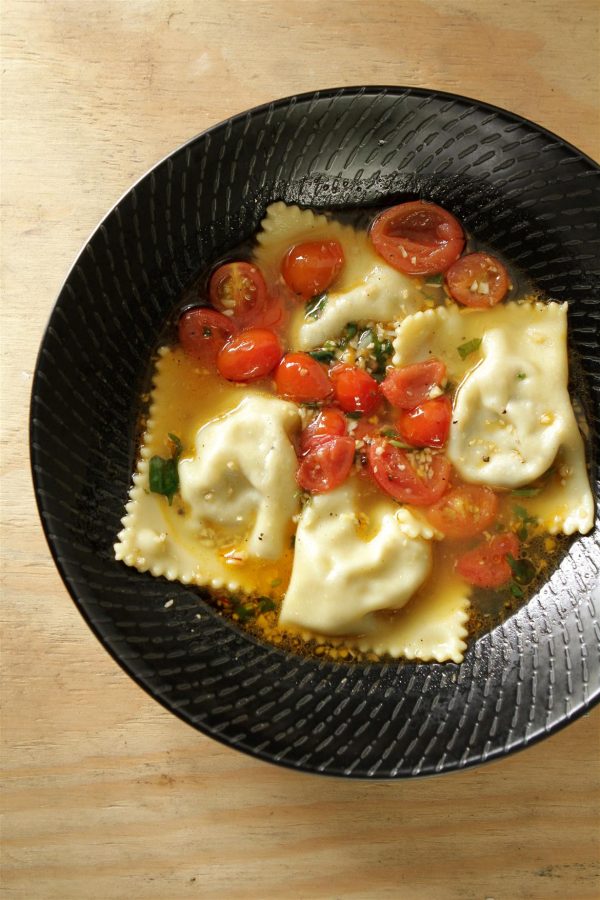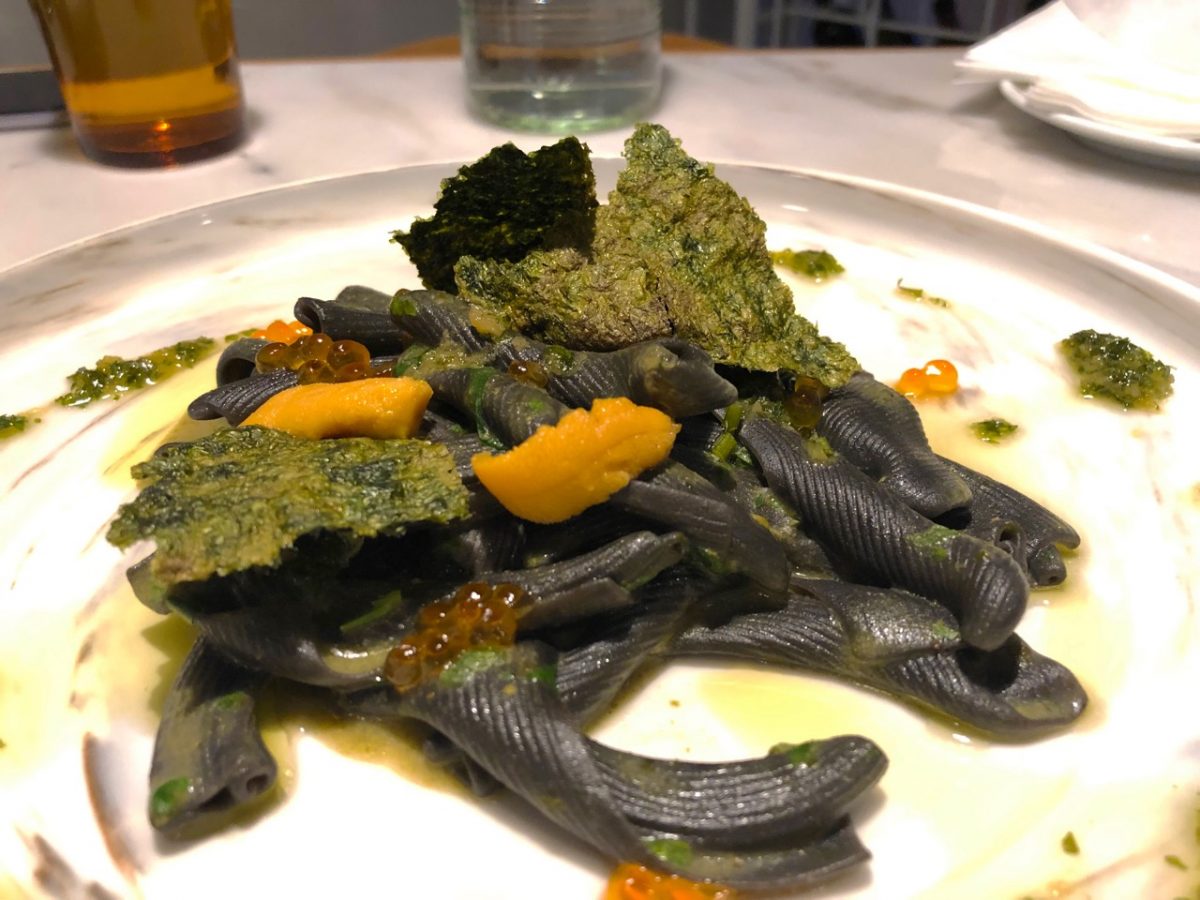 The next dish was also a seafood platter, but with a creamier base. Spaghetti Alla Chittara made for a familiar serving to white sauce lovers, but kept its limelight with complimenting flavours like smoked salmon, prawn, cuttlefish and roe in white wine and chicken broth.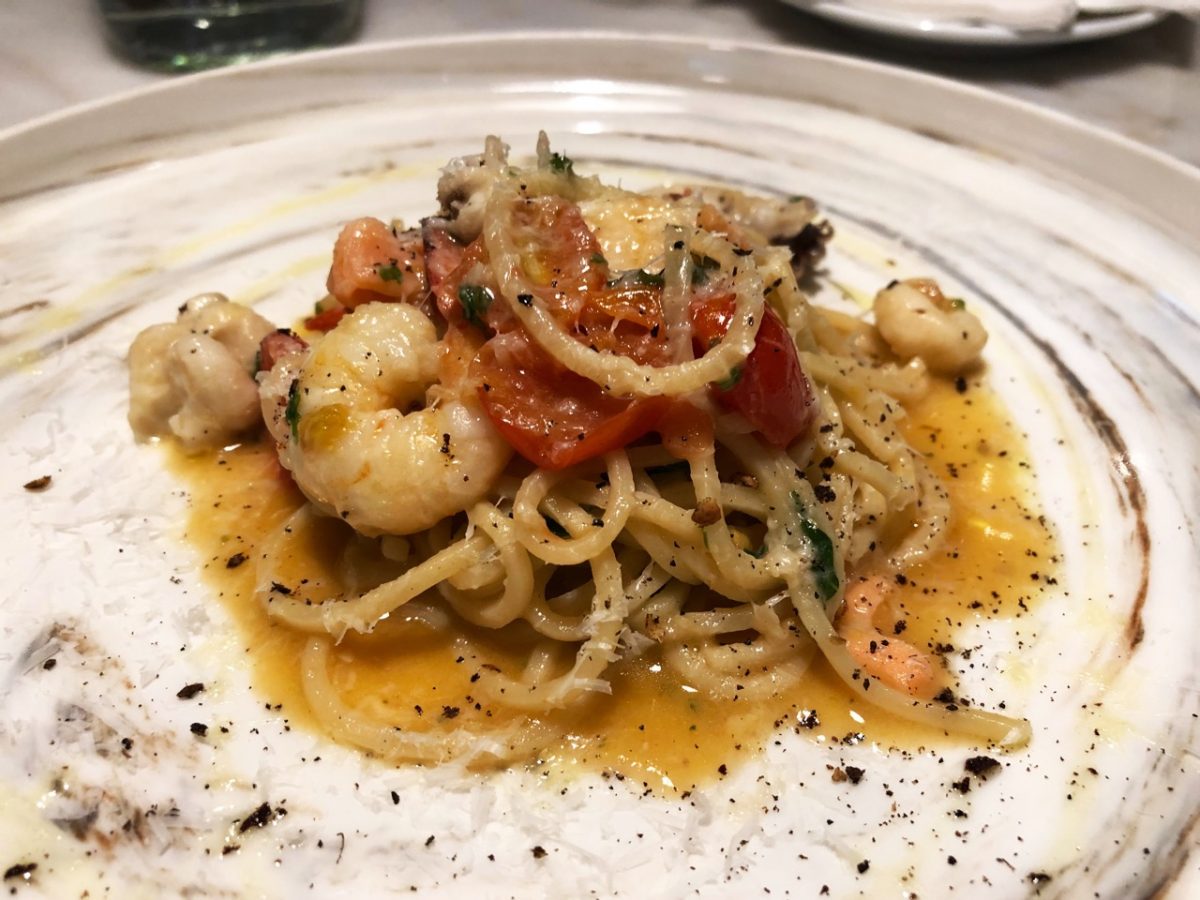 You'd think by now we were stuffed, and you would right! But Grano's next dish was too tempting for us to call it a night, and we were glad we didn't. Pumpkin Risotto, held together in a decadent sauce of sage butter, taleggio cheese, seasoned with pecan nuts, pecorino romano, and chili flakes, along with some pomegranate seeds for a sweet tangy crunch brought us back to the content sighs only comfort food can conjure.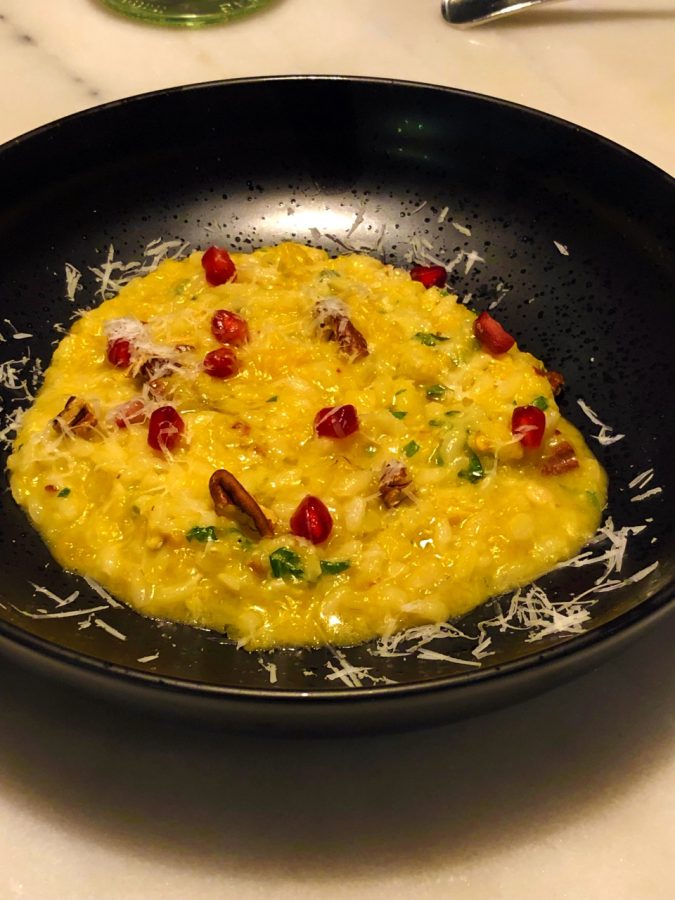 The addition of the classic Carbonara to the line-up served to solidify the care Grano takes to prepare even the most simplest of their menu. Gnocchetti pasta coated with egg yolk sauce, accompanied by crunchy bits of pork pancetta and salty pecorino romano brought a difference to what we know and enjoy about pasta, to another level of appreciation.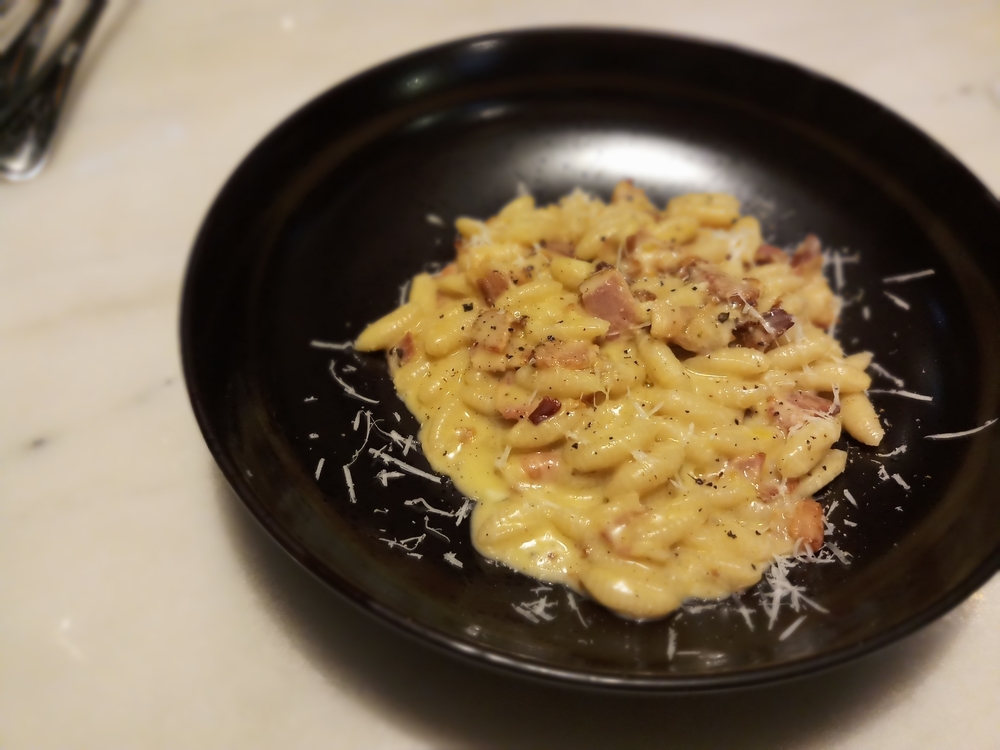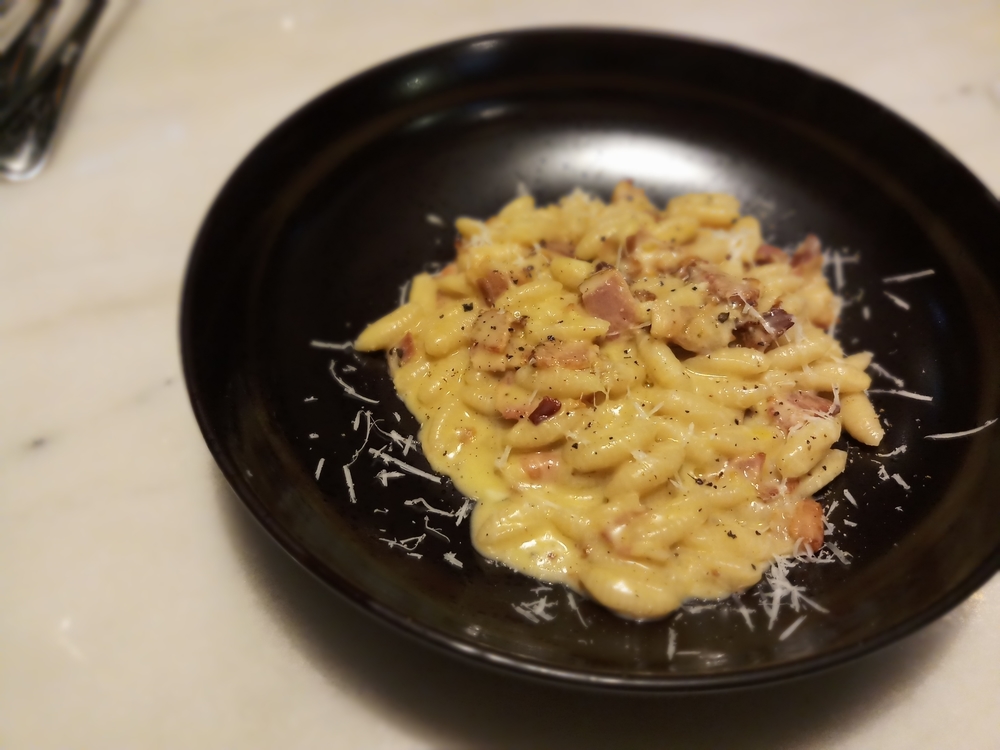 The Sister
Before we ended the night with their delicious Italian desserts, Wong surprised us with a platter from Proof to showcase the versatility of flavours and ingredients the sister locations shared. The truffle mushroom pizza was nothing short of fantastic tasting the earthy beauty of wild mushrooms with each bite.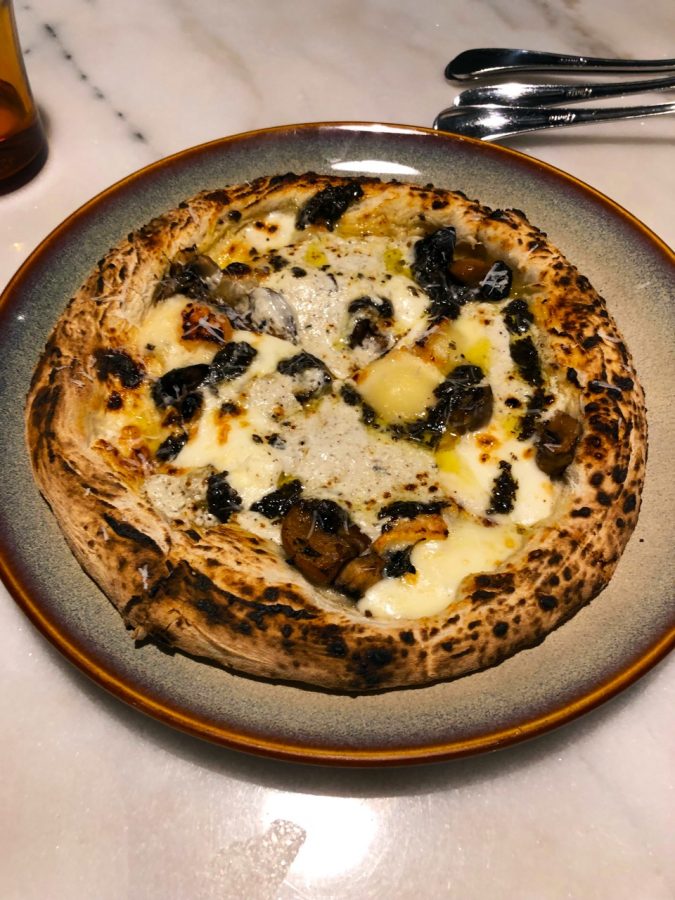 Lastly, as people always have room for desserts no matter how full they claim to be, we had Grano's signatures. The Sourdoughnut: little bites shaped from the same dough used to make Proof's pizzas, made for fun dunking in rosemary custard and rose flower whipped cream, and the Earl Grey Lavender Panna Cotta with hints of berry gave our palettes a refreshing parting.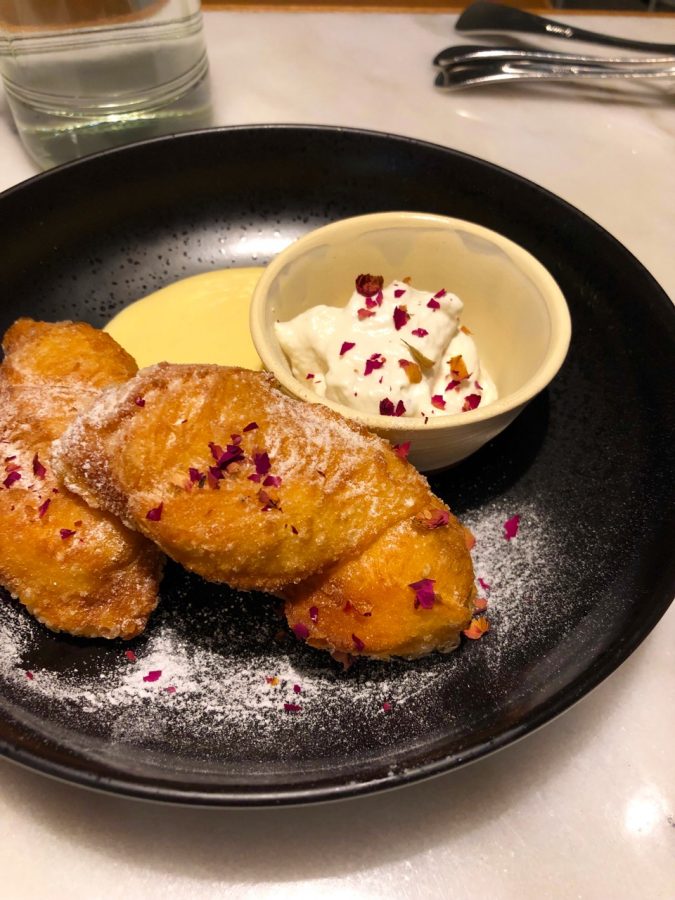 For a little restaurant practically hidden away in the charming location of APW, Grano Pasta Bar offers only the best to its customers, and accommodates intimate tables of two to groups of twelve with ease. Add a bottle of wine from their illustrious menu, and you've got yourself a beautiful bag of goodness for dinner.
Location & Details:
Address: Grano Pasta Bar,29, Jalan Riong, APW Bangsar, 59100 Kuala Lumpur
Hours: Lunch: 12.15pm – 3pm; Dinner: 6pm – 10.30pm (Closed on Mondays)
Reservations: +603-2788 3595