Mighty Monster at MyTown Shopping Centre: Restaurant Review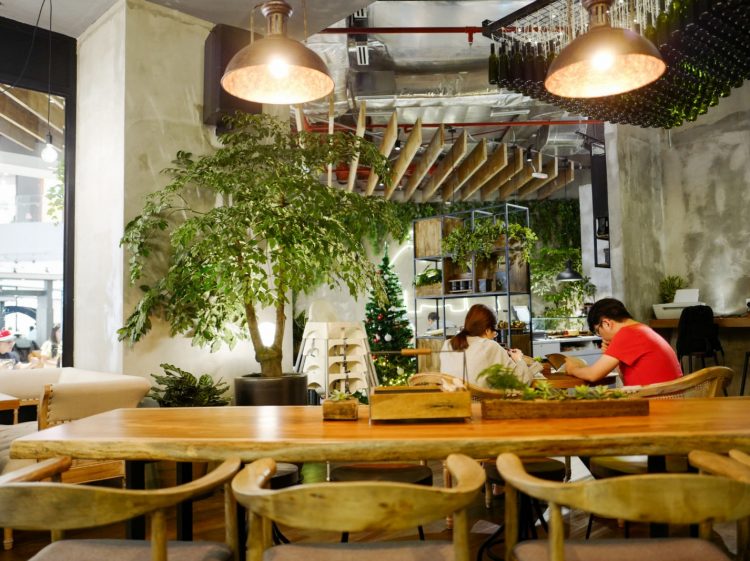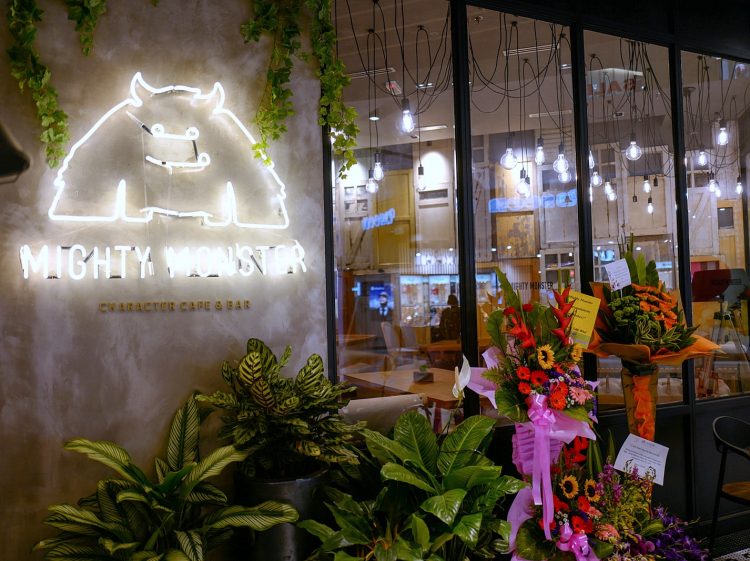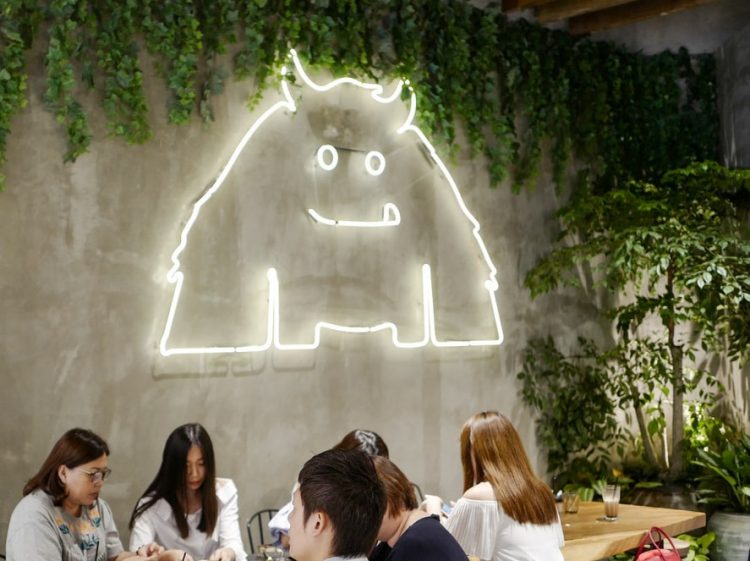 Stomping into Cheras, Mighty Monster is more heartwarming than hair-raising, blending warm service with a winsome menu.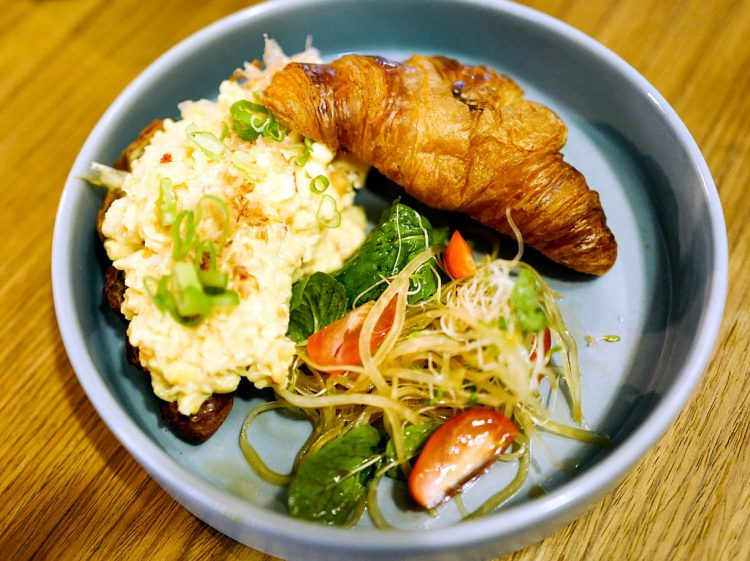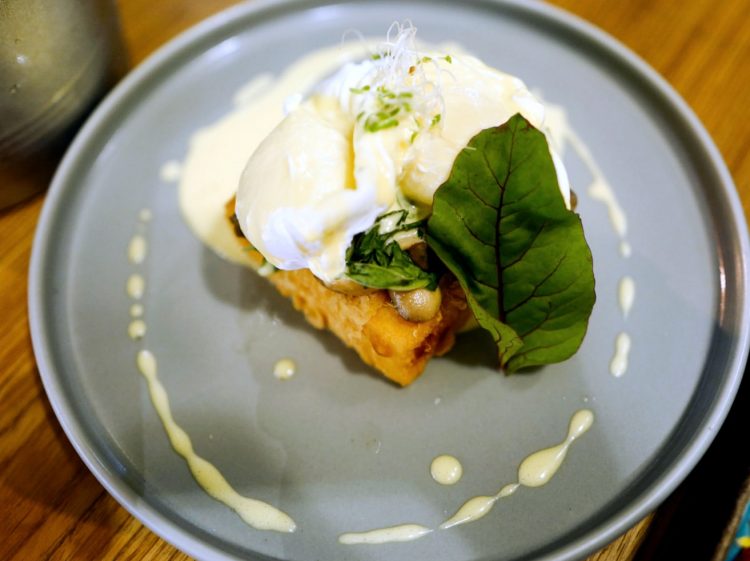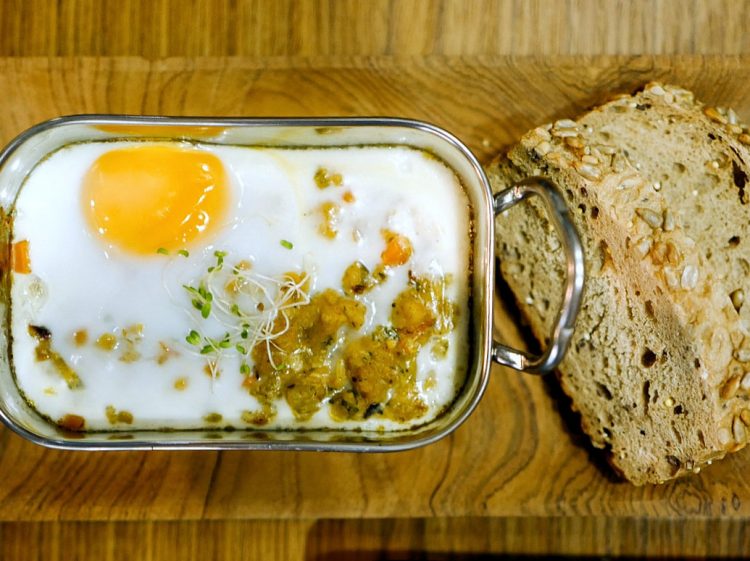 The brunch selection, offered through 4pm, channels Melbourne-style creativity, conveying thoughtful Asian twists to typical brunch favourites: Fluffy-creamy scrambled eggs are spiked with dashi, chilli and bonito flakes, spilling out of a fresh croissant, coupled with green papaya salad (RM25), while poached eggs come cushioned with fried miso polenta, layered with crispy enoki mushrooms, spinach and truffle hollandaise (RM28). Our personal favourite is probably the reinterpretation of French-inspired cassoulet, stewed here with kampung eggs, kidney beans, chicken sausages and pumpkin – very tasty and textured, steaming-hot comfort fare that'll make your morning (RM24).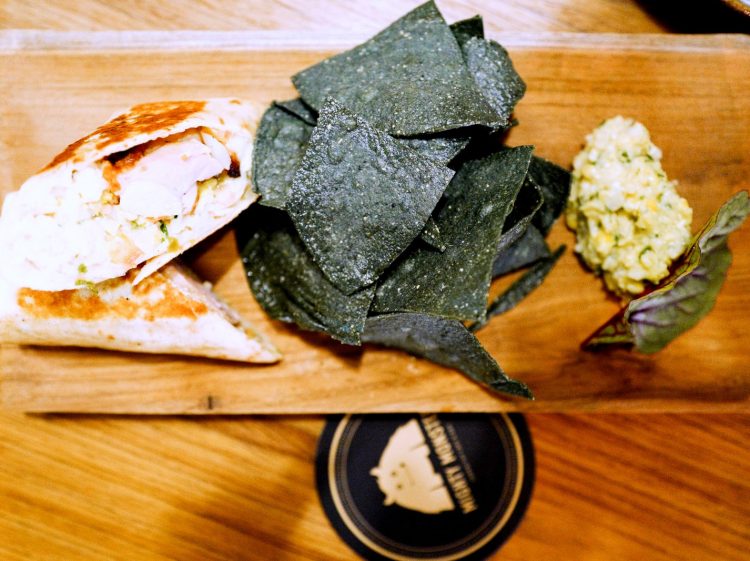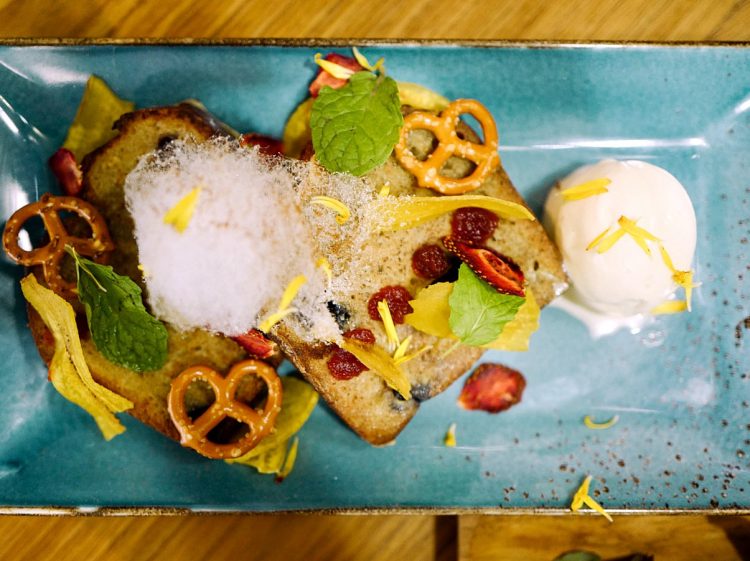 For fans of Frankenstein fusion, the Hainanese Burrito is your best bet, a Mexican-Malaysian Chinese hybrid of tortilla-wrapped Hainanese chicken rice with pico de gallo and chilli chipotle, paired with blue corn tortilla chips and sweet corn sauce (RM25). It's an interesting effort; the rice is garlicky and gingery, complemented by smooth, tender chicken, but devotees of traditional chicken rice may clamour for the recipe's classic chilli sauce to be inserted here for a more potent punch of flavour.
Mighty Monster's French Toast is noteworthy too, made with house-baked fruit bread for a real difference to run-of-the-mill toasts, bolstered by an array of accompaniments – avocado ice cream, cinnamon floss, berry gel and banana chips (RM28).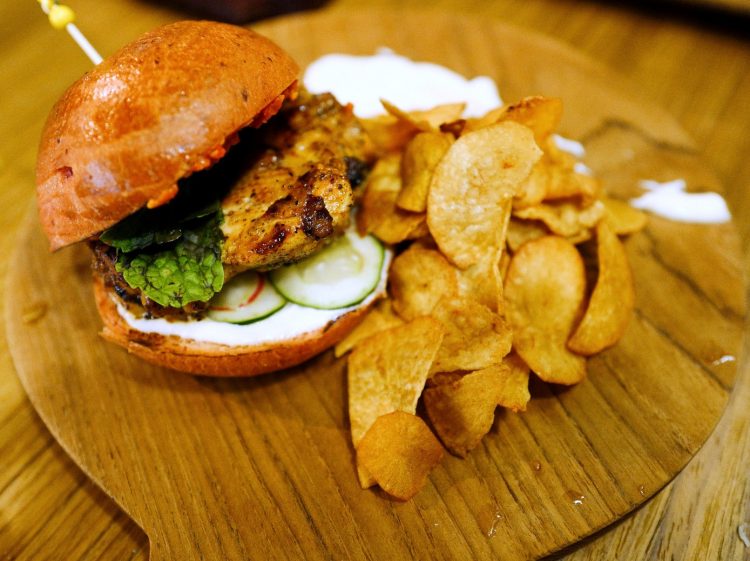 For lunch and dinner, top temptations include the Laksa Chicken Burger, featuring a sous-vide grilled chicken thigh marinated in laksa sauce, sandwiched in a beetroot bun with roasted capsicum compote, red radish, cucumber, garlic aioli and Thai mint, served with cassava chips (RM36). While it's reasonably enjoyable on its own merit, the laksa marinade is mild, so the burger might not live up to expectations raised by its name.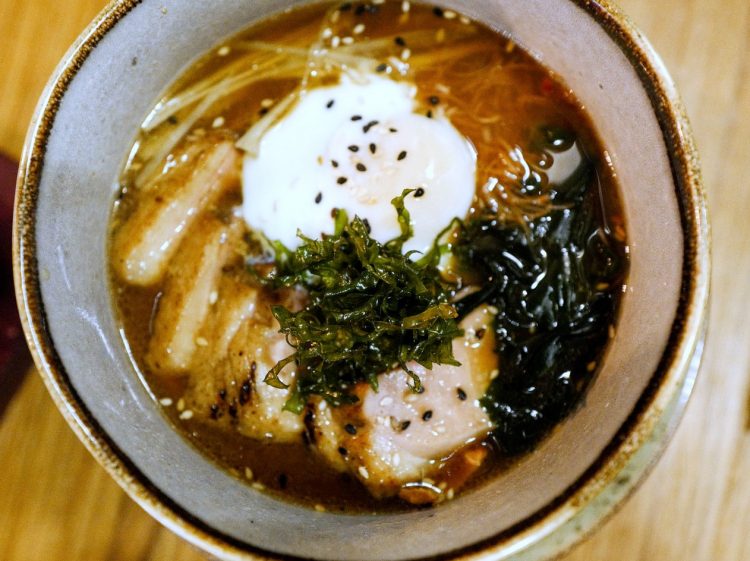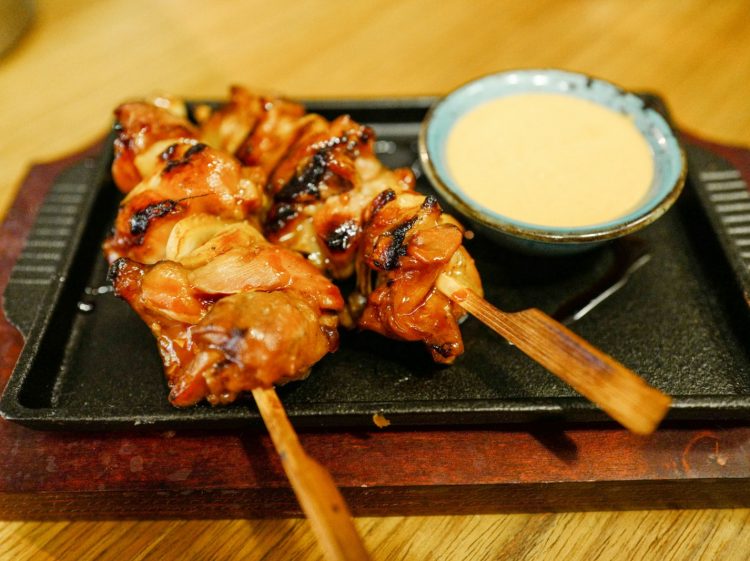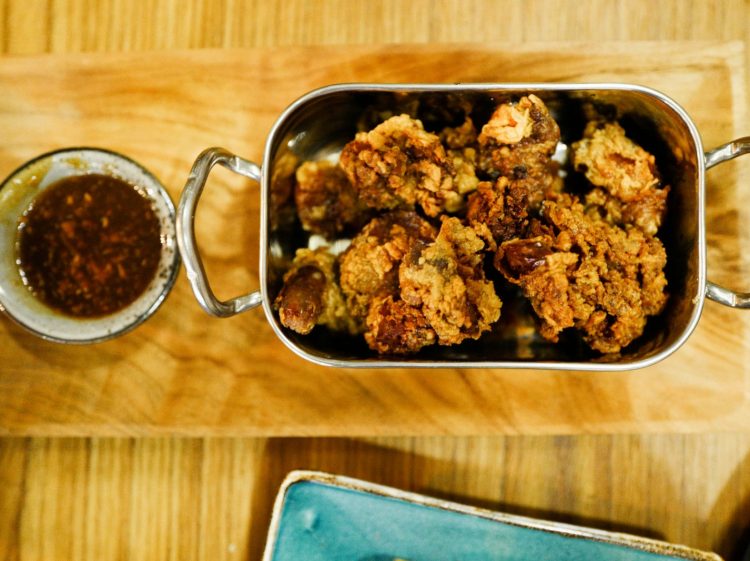 The Peking duck ramen also sounds delicious on paper, with noodles crowned with Peking-influenced duck breast, sous vide duck egg, gobo roots, Chinese broccoli, wakame seaweed and ginger flowers (RM28). However, the duck ended up tasting pretty similar to regular smoked duck, while the broth lacked resonance. Still, we have to hand it to the kitchen for pouring plenty of respectable work into its concoctions, independently preparing everything from its bread and chips to noodles.
If you're snacking, a couple of Japanese izakaya-inflected fowl offerings with a Mighty Monster inventive flourish prove worthwhile: The yakitori is chunky and juicy, partnered with a gado-gado peanut sauce for a change, while the deep-fried chicken livers with oyster sauce are more than moreish.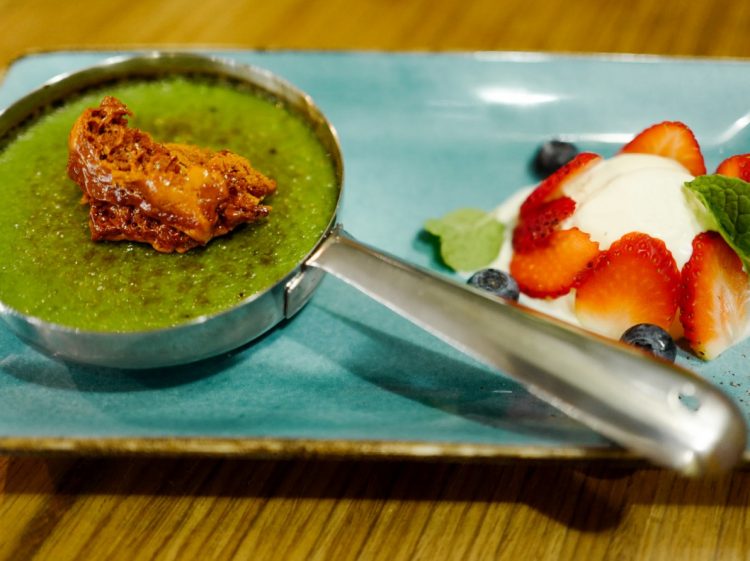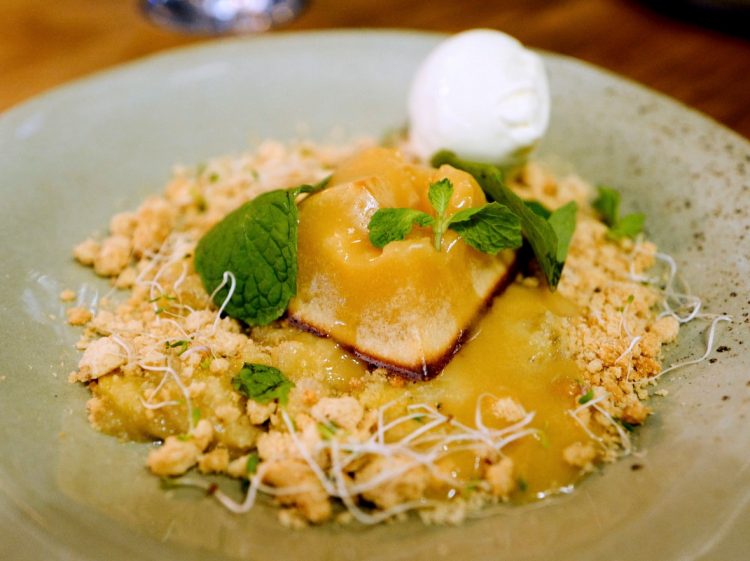 Desserts maintain the imaginative, globe-trotting streak: Creme brulee is wholly flavoured with matcha, emerging with kaya ganache ice cream, golden syrup honeycomb and berries (RM23), while a lava cake is created with South American dulce de leche, completed with crunchy milk crumbs, flambeed banana compote and maple walnut ice cream (RM25). A note about the ice creams – choices like avocado, kaya ganache and maple walnut further illustrate how the restaurant goes the extra mile; still, there seems to be something of a coconut milk flavour that's the overpoweringly dominant note for each of the ice creams.
Mighty Monster is fully licensed, so it's a very pleasant place to spend an evening.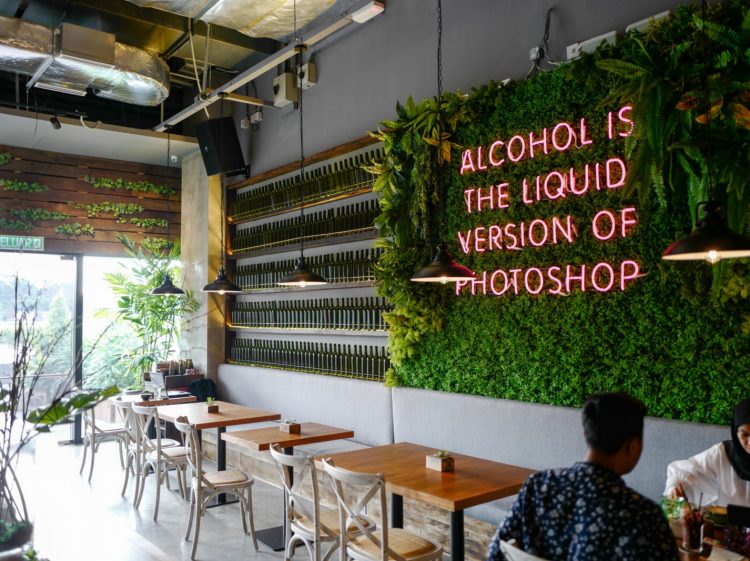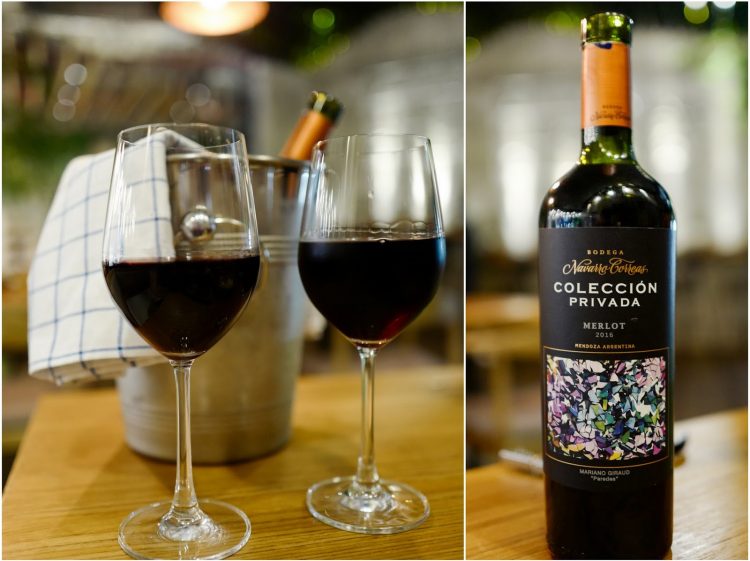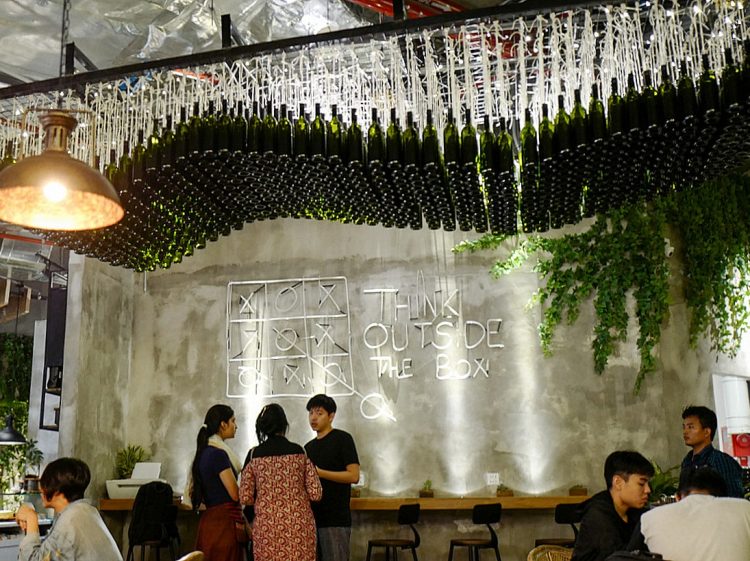 Location & Details
Address: G-019, MyTown Shopping Centre, Cheras, Kuala Lumpur.
Tel:  +6012-212 2486
Hours:  Sun – Thurs: 10am – 1am, Fri and Sat: 10am – 2am
Find: View directory for Mighty Monster here.