Miami Grill Malaysia: Restaurant launch
As if Pitbull wasn't everywhere already, he's now got a restaurant in Malaysia; the Miami Grill in Sunway Pyramid to be precise. Yes, Mr Worldwide – real name Armando Christian Perez – has now ventured into the world of burgers and steak sandwiches. The global franchise Miami Grill, with 25 years of service in Florida and the rapper now as a business partner, has opened its inaugural outlet in Asia.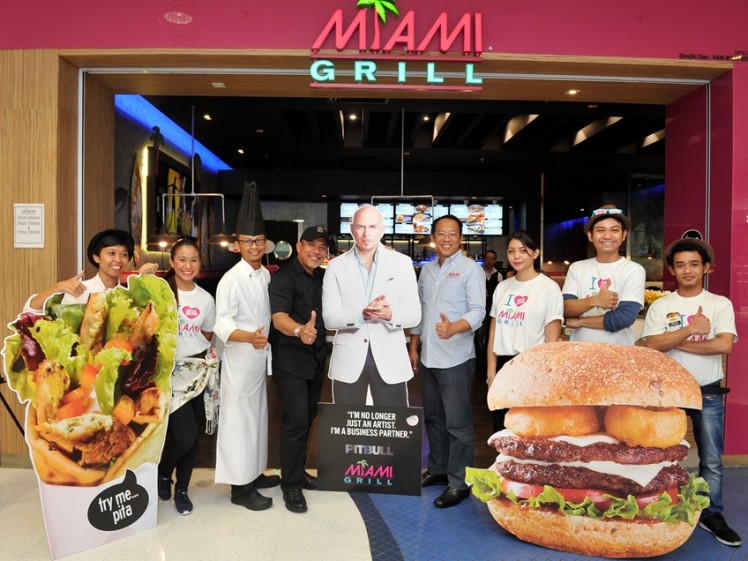 I arrived at the restaurant to, unsurprisingly, Pitbull's music playing in the background. It felt like a night on Changkat rather than a trip to a mall restaurant, but that's not necessarily a bad thing. The restaurant decor naturally had a real American diner feel, with neon lights in the company colours of pink and blue – I could almost hear the Miami Vice soundtrack playing in my mind.
The food looked great – it feels as if the restaurant is positioning itself as a high-end Subway, with tasty-looking sandwiches and chicken-based bites on offer. Talking of which, the Philly Cheesesteak was delicious. It contained nicely cooked marinated ribeye beefsteak, melted cheese and sweet, sticky caramelised onions.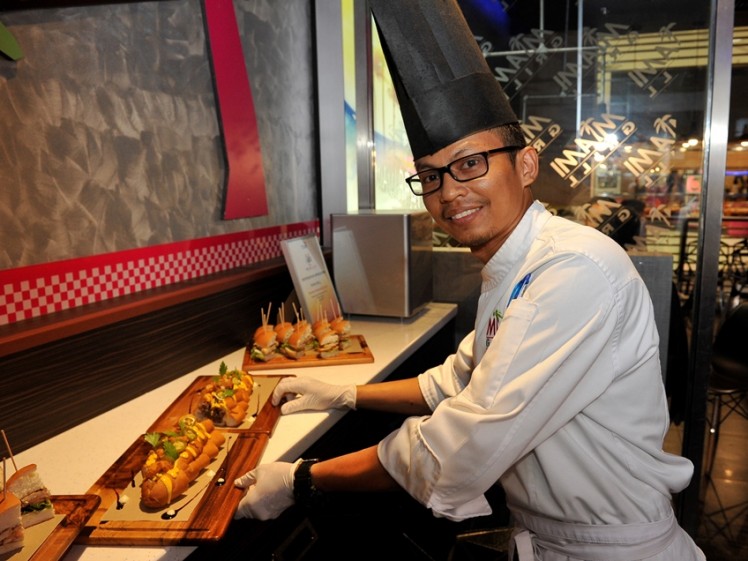 For sides there are various cheese-smothered, carb-leaden treats like the quirkily-spelled Cheezy Chips – slices of deep fried potato, coated with a layer of melted cheddar cheese – or the cheesy bread with tomato.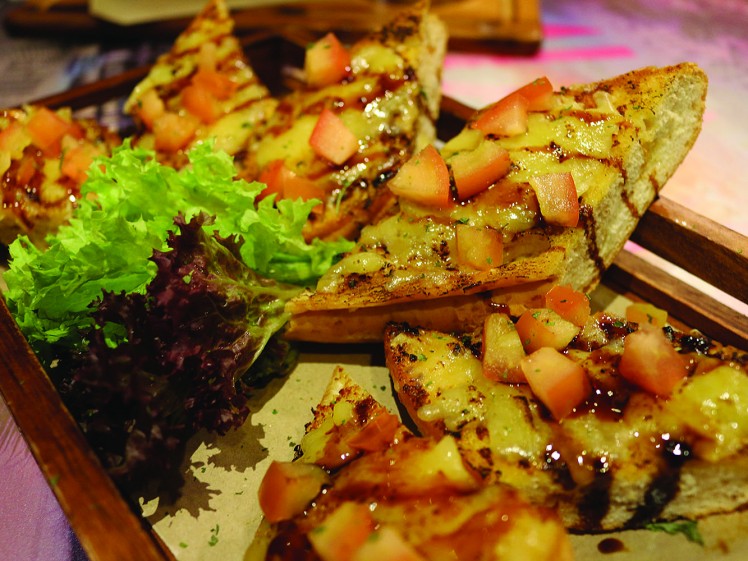 Among various other treats on the table were little melt-in-the-mouth fish bites and pieces of fried chicken – again, this is a lot better than your run of the mill KFC; the chicken was fresh and moist, and covered in a tasty crisp batter. Miami Grill's signature dish, the Chipotle Chicken Wings were sticky and sweet and it was nice to see some greenery in the form of celery as well as carrot sticks.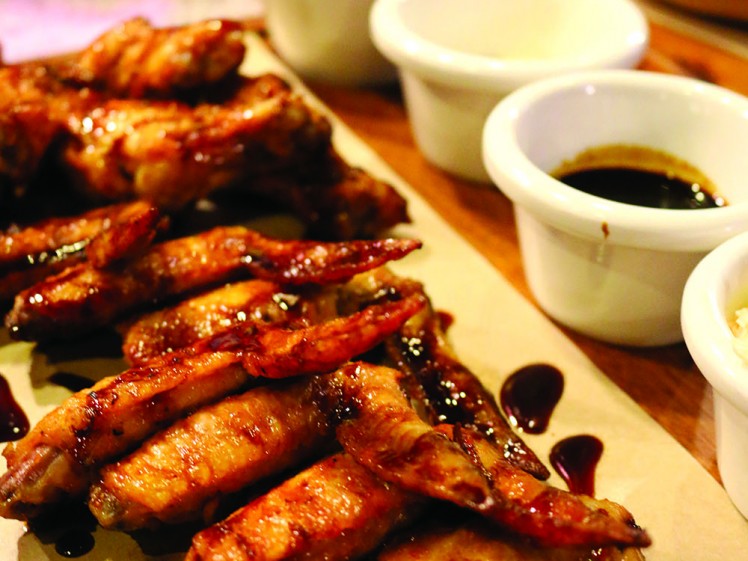 Perhaps the most inspired feature of the menu are the drinks, which I thought were clever and innovative. Providing a fresh take on soft drinks – 'fresh' in terms of both idea and taste – Miami Grill Malaysia serves mocktails, which are a great break from the normal coke or lemonade.
The choice includes a refreshing passionfruit drink, made with sparkling juice, as well as – for me, an inspired idea – a virgin mojito. Minty, cool and crisp; I was amazed to wonder why I hadn't this done at this kind of place before. That's the definitive sign of a good idea.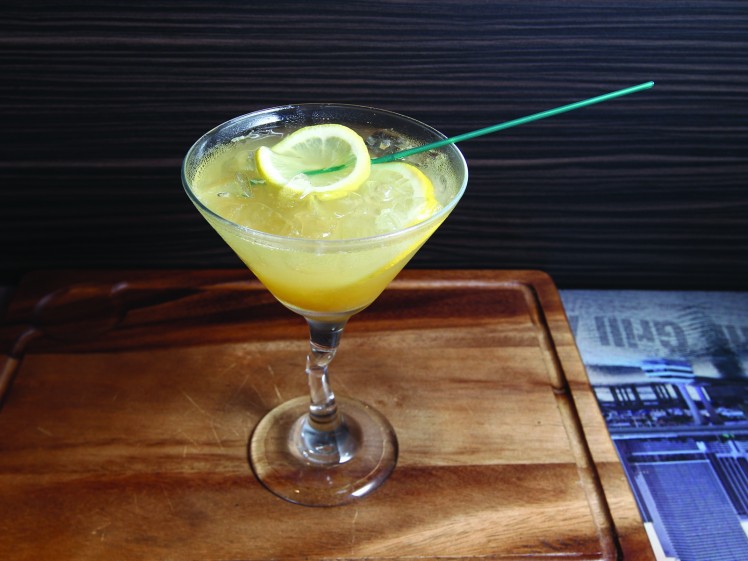 It will be very interesting to see how Miami Grill Malaysia fares; it has placed itself in a clever market position and we could soon be seeing Pitbull becoming Mr Worldwide of not only the music industry but the F&B scene.
Thanks to Miami Grill Malaysia for the invitation.