Melt'On Ice Cream at SS15 Subang: Cafe review
Alcoholic ice cream is the hook at Melt'On, with hints of everything from Bourbon to Baileys, gin to tequila, rum to kahlua.
Boozy ice cream
Liquor-laced choices include Irish Coffee, Baileys Oreo, Gin and Lem'On Cheesecake, Tequilime' On Pie, Rum and Raisin, and Mojit'On Chocolate (RM9 for a single scoop, RM15 for a double & RM20 for a triple). Each is clean and smooth; note that Melt'On makes its ice cream without eggs, so the texture might taste closer to frozen cream than a rich, dense ice cream.
Teetotaller's ice cream
Non-boozy varieties are also available, like Honeycomb, Singleton White Tea and Secret Rose Garden (RM8 per scoop, RM14 for two, RM19 for three).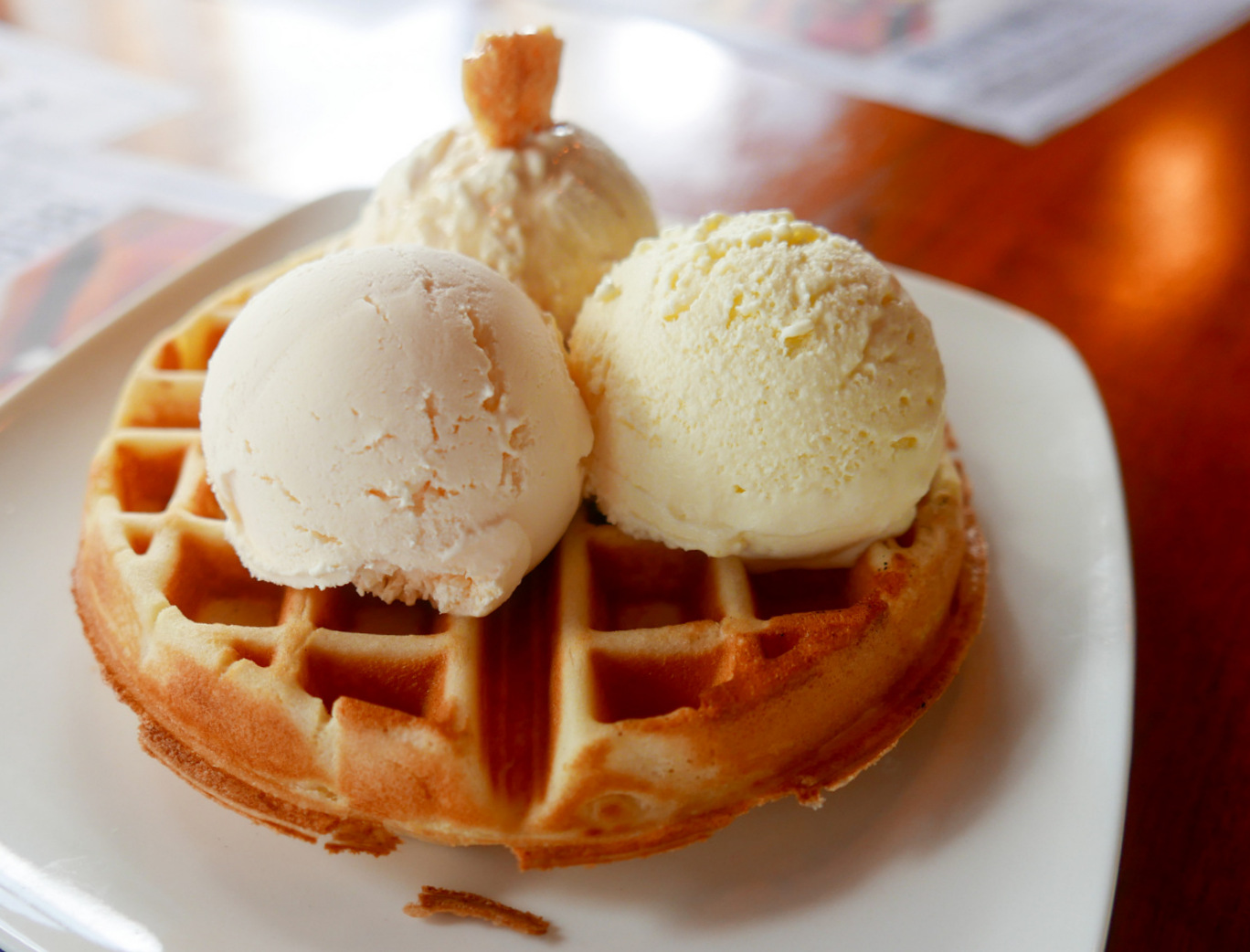 You can have the ice cream on its own in a cup, or partnered with a waffle, cookie or brownie – everything from the ice cream to the waffles is made in the Melt'On kitchen. All in all, we admire the spirit of experimentation.
Location & Details
Melt'On
27-G, Jalan SS15/4B, Subang Jaya, Selangor.
Daily, 10am through late.
Tel: 03-5611-8328