14 steakhouses and restaurants for a meat lover's to-do list
As a wise man once said, being a vegetarian is a huge missed steak. So we've compiled this list of steakhouses and restaurants that should go into a meat lover's hall of fame thanks to their up tasty, succulent and / or innovative meat dishes.
1. Flint, Persiaran Ampang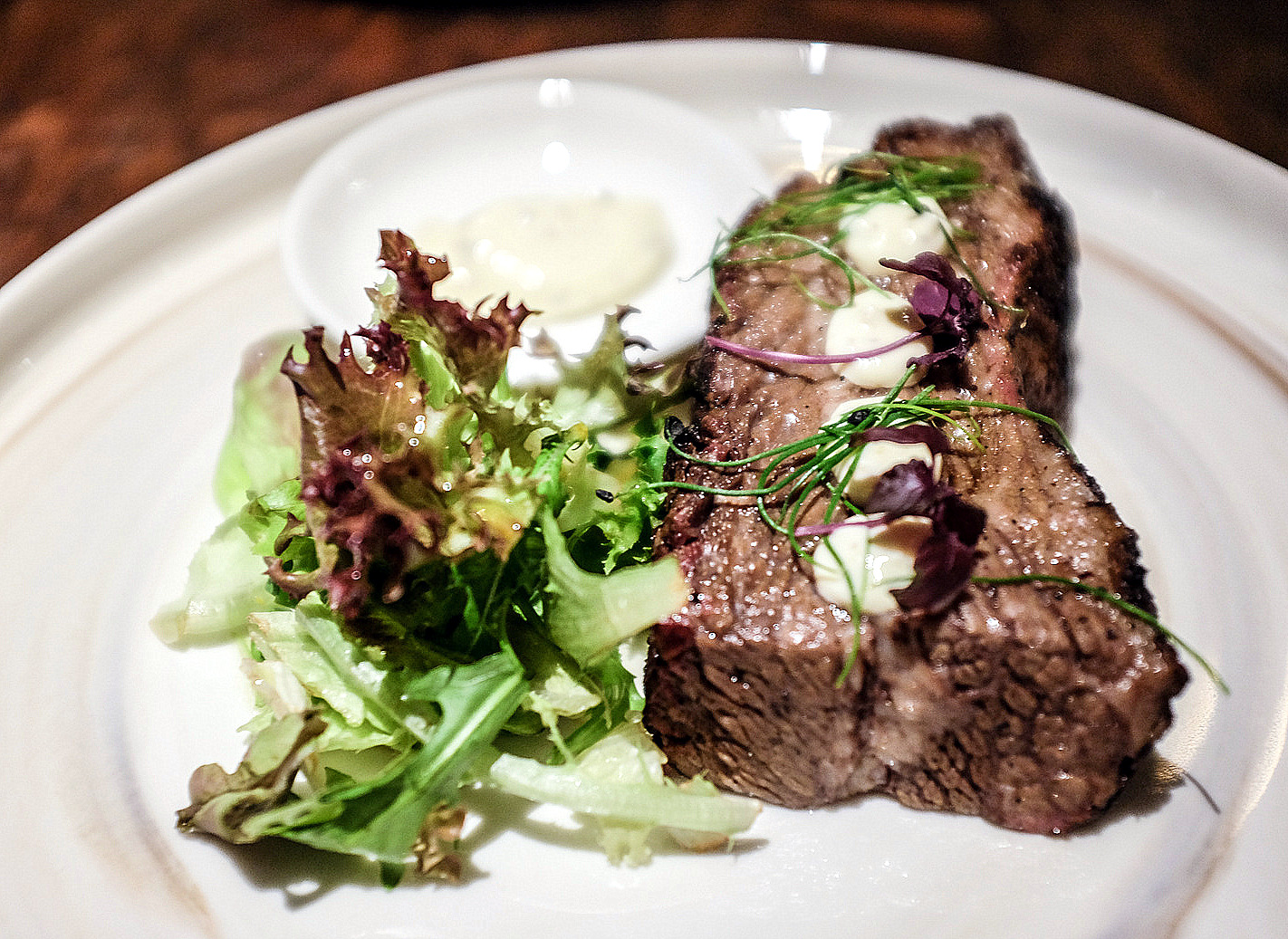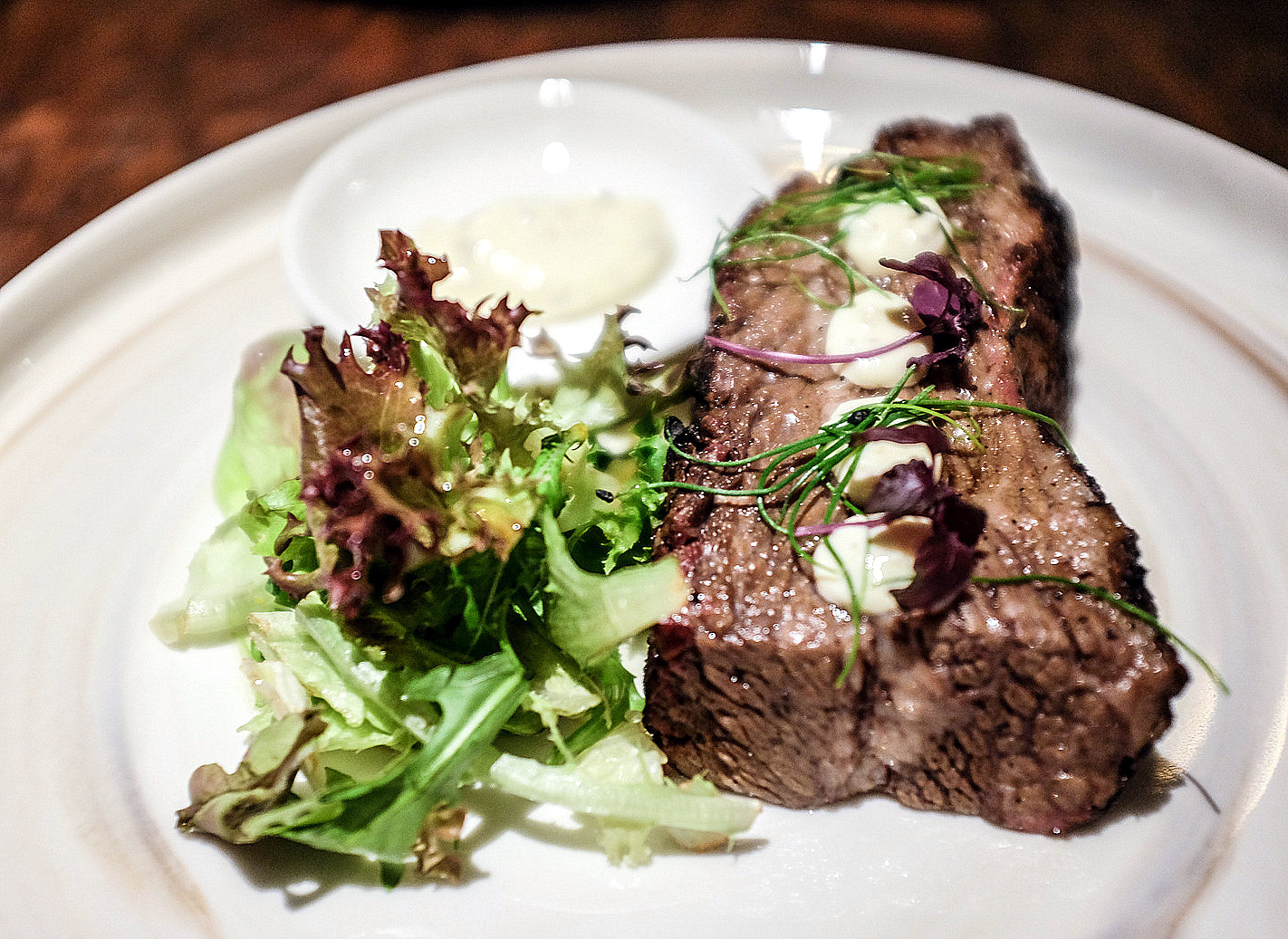 The sister outlet to Medan Damansara's Stoked is similarly focused on smoky, sultry cooking, but with a no-pork pivot that spotlights a heftier range of red meat, poultry and seafood. Chef Meg Lee and her team perform their magic with two British-built instruments, a Bertha cast-iron oven and a Drumbecue oil-drum barbecue smoker, each designated to work best with specific produce.
The oven-smoked roasted Wagyu beef brisket is sensational, almost unbearably rich in its sheer, stunning succulence, slow-cooked on embers for half a day.
Address: 24, Persiaran Ampang, 55000 Kuala Lumpur
Read review for Flint
Find: Contact details and map for Flint
2. Mandarin Grill, KLCC
With the grill helmed by German-born Chef de Cuisine Benjamin Halat, this tops our recommendations if you're seeking a steak meal to splurge on, one that succeeds in consistently satisfying, from a sumptuous start to a polished finish.
Beef is where the thrills and action are at – key temptations include cuts of Sher Wagyu produced by the award-winning Sher family in Victoria, Australia, prepared on Mandarin Grill's Josper charcoal grill; choose a 400-day grain-fed tenderloin, rib-eye or sirloin, or – if you're sharing among two to four heavy eaters – the colossal Tomahawk bone-in rib steak (BMS 6-7).
Address: Mandarin Oriental Hotel, Kuala Lumpur City Centre, 50088 Kuala Lumpur
Read review for Mandarin Grill
Find: Contact details and map for Mandarin Grill
3. Maria's Steak Cafe, Bangsar
Maria's SteakCafe in Bangsar is the third outpost of the beef-loving brand which also has branches in Ipoh and Damansara Perdana.
Unsurprisingly, the steak is ultimately what many customers are after. The speciality: Aussie chilled Black Angus. The minimum order for our visit was 250 grams, supplying meaty satisfaction. A cut that received respect.
Address: 58 Jalan Maarof, 59000 Bangsar Baru, Kuala Lumpur
Read review for Maria's Steak Cafe
Find: Contact details and map for Maria's Steak Cafe
4. Samba Brazilian Steakhouse, Avenue K, KLCC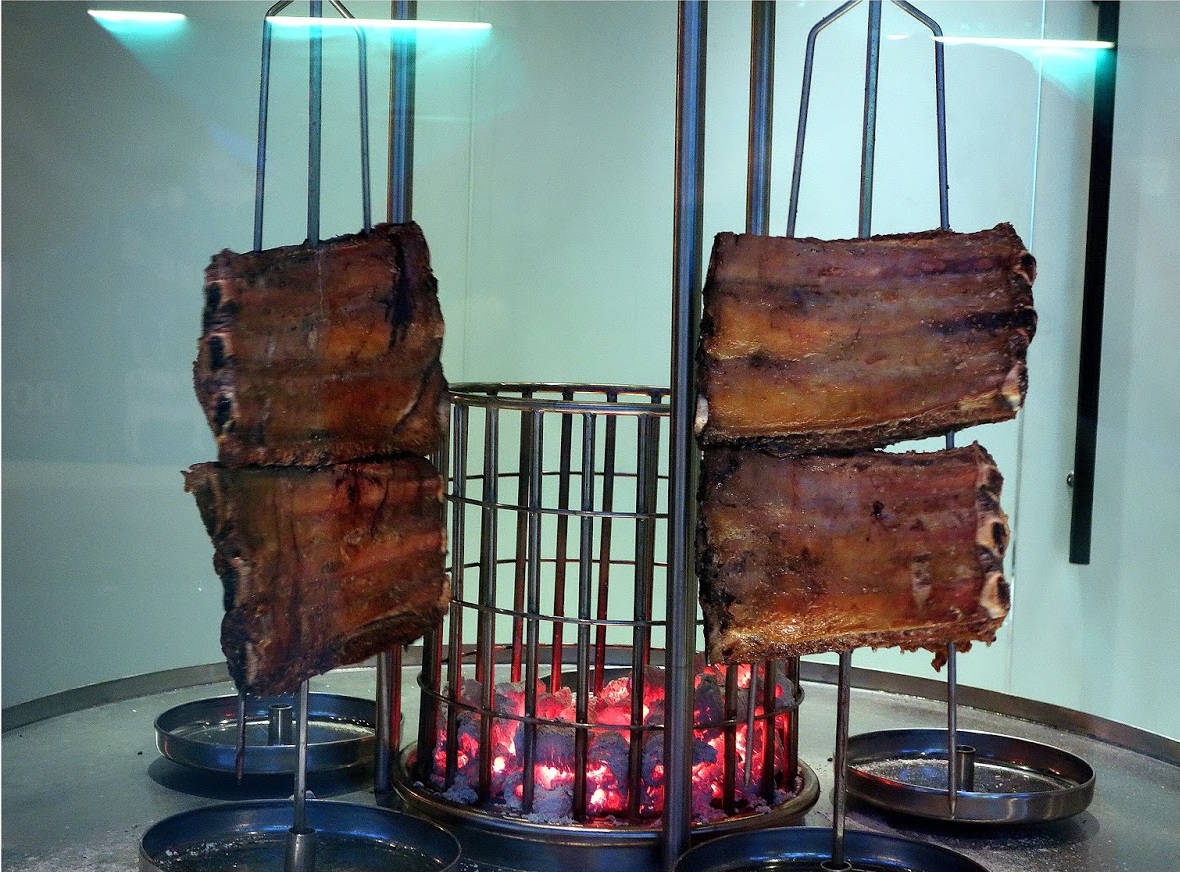 Samba revives churrascaria-style dining in KL's city centre; feast to your stomach's content on grilled meat served by waiters who move from table to table slicing enormous slabs of beef, lamb, chicken and seafood from skewers and piling them onto your plate the Brazilian way.
Beef admirers can indulge in cuts of sirloin steak and rump that are tender and flavoursome, while lamb lovers can gnaw on an entire leg if they want to.
Address: L3-3A & L3-4A, Level 3 , Avenue K,, 156 Jalan Ampang, 50450 Kuala Lumpur
Read review for Samba Brazilian Steakhouse
Find: Contact details and map for Samba Brazilian Steakhouse
5. Steaks & Lobsters, Desa Sri Hartamas
For steaks, check out the Grass-Fed Truffle Fromage Rib-Eye – it packs an aromatic wallop of flavour, thanks to the topping of melted cheddar, Monterey Jack cheese and French truffle paste that memorably complements the steak's savoury succulence.
The range of steaks is continuously evolving – the Wagyu MB7 Round Sirloin was initially a periodic special, but it's now on the permanent selection due to popular demand. Side dishes for the steak and lobster platters remain a bright spot, with highlights including a guacamole-blanketed potato salad that can be repeatedly replenished without additional charges.
Address: 42, Jalan 24/70A, Desa Sri Hartamas, Kuala Lumpur
Read review for Steak & Lobsters
Find: Contact details and map for Steak & Lobsters
6. Lucky Bo at Bangkung, Bangsar
Lucky Bo takes familiar favourites and puts its personal spin on them; expect both Western and Asian offerings, with 'The Boger' (it's 'a booger in your nose and a Boger in your mouth') featuring prominently on the menu; it's a serving of two sliders, stuffed with tender and flavoursome seared sirloin beef (a nice change from processed patties), tomatoes and lettuce.
From this alone, it seems clear that the restaurant makes a genuine effort to serve feel-good food with an honest quality – the accompanying fries taste fresh and are not an afterthought, while even the side salad is more deliciously dressed than expected.
Address: 65 Jalan Bangkung, Bangsar, Kuala Lumpur
Read review for Lucky Bo
Find: Contact details and map for Lucky Bo
7. The Cow & Chicken, Desa Sri Hartamas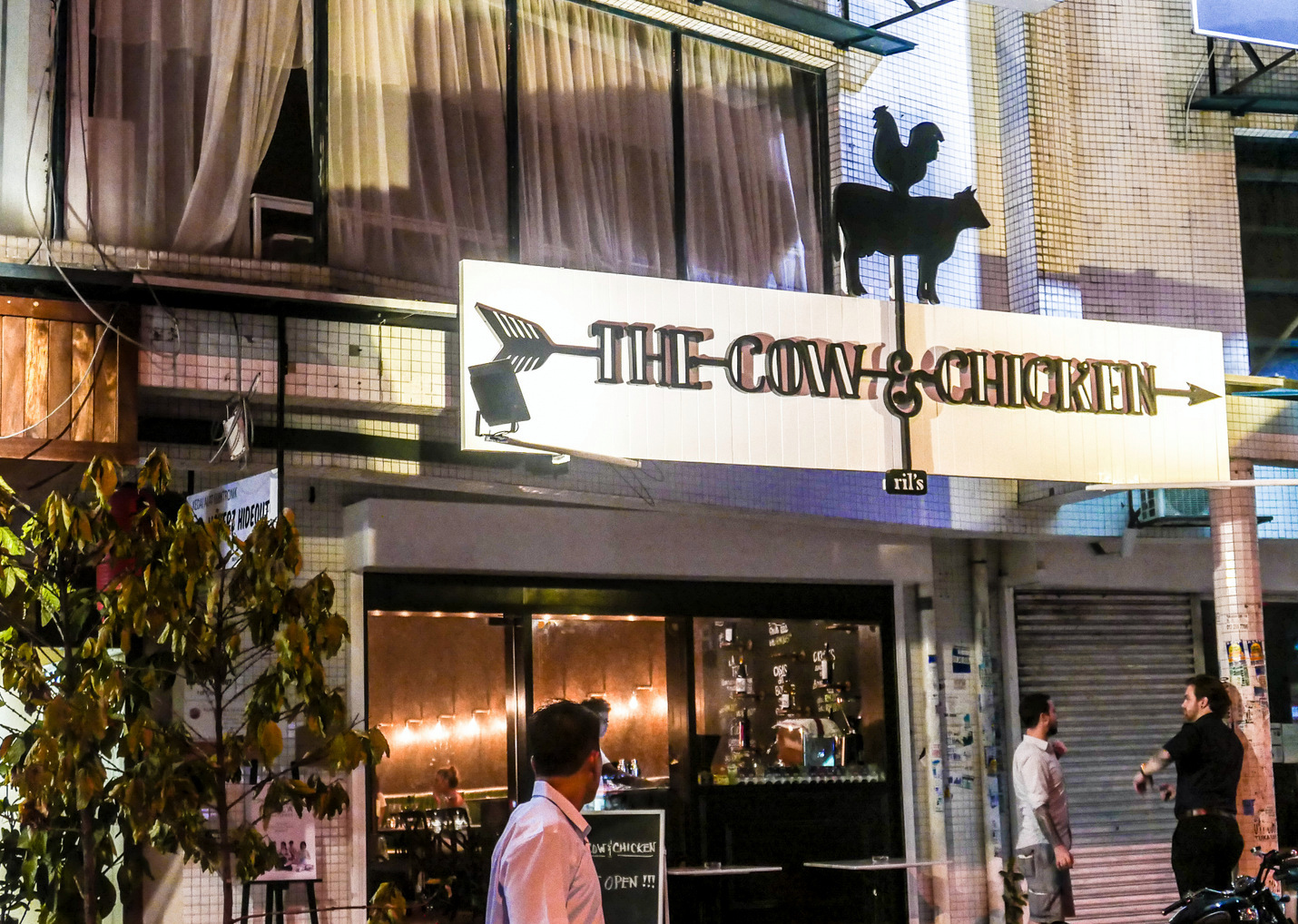 The Cow & Chicken succinctly delivers what its name suggests, concentrating on a shortlist of steaks and rotisserie chicken. In this back-to-the-basics battle between bovine and fowl, the latter triumphs here – the roast chicken is enjoyable from the first bite to the final chew, from the irresistibly crisp skin to the irreproachably juicy flesh, blanketed with flavour.
Address: 28-G Jalan 24/70A, , Desa Sri Hartamas, 50480 Kuala Lumpur
Read review for The Cow & Chicken
Find: Contact details and map for The Cow & Chicken
8. Mercat Barcelona Gastrobar, Bangsar
Over the past 16 months, this restaurant has matured into a cornerstone of terrific cooking in Telawi, doing complete justice to the Catalan tapas bars that its founders David Caral and Jorge Fernandez and their team work extremely hard to evoke.
A possible highlight, available depending on supply, is the muscularly flavoured Txogitxu premium beef – painstakingly imported from the Basque county, reflecting how many of Mercat's marvels won't be found at any other outlet in KL – partnered with polenta fries and padron peppers on a hearty platter constructed for sharing.
Address: 51 Jalan Telawi 3, 59100 Bangsar, Kuala Lumpur
Read review for Mercat Barcelona Gastrobar
Find: Contact details and map for Mercat Barcelona Gastrobar
9. Bacchus at The Row, Doraisamy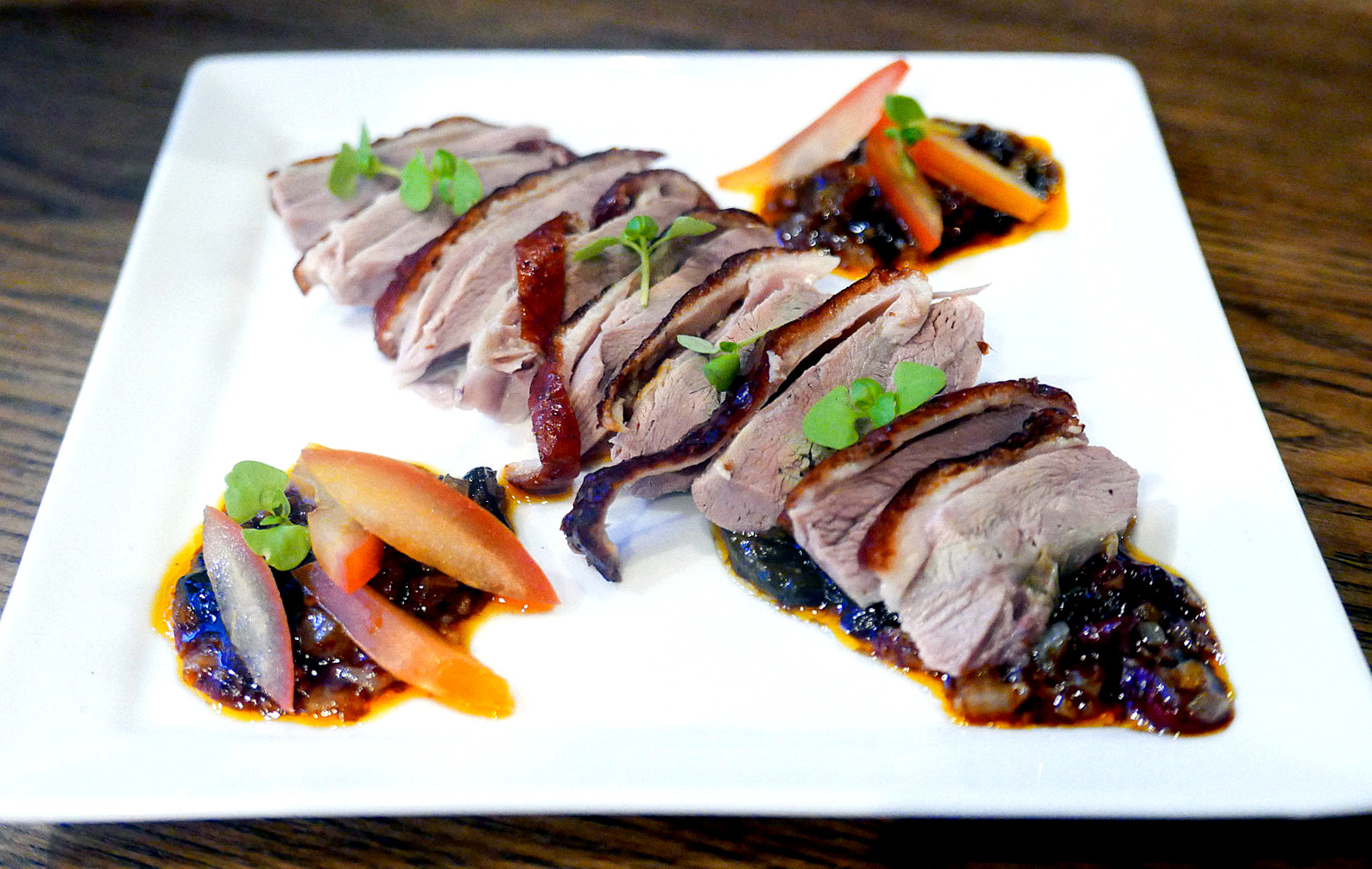 Chef Angie Hiew is back: the pioneering founder of KL's legendary Spanish restaurants Flamenco and Sentidos Tapas was on a break for two years, but she has returned, to Bacchus, which specialises in small plates and wine at The Row.
The selection showcases mainly Spanish and Italian inflections – tapas-style spicy chorizo, garlic prawns, and beef meatballs. A smattering of recipes flaunt East Asian leanings – the stand-out is the braised smoked pork belly, with layers of tender, confidently calibrated meat in lightly savoury gravy. The Oriental roast duck is also enjoyable for sharing and snacking, featuring boneless slices of fowl flesh partnered with a rich, thick plum sauce.
Address: 52, The Row, Jalan Doraisamy, Kuala Lumpur,
Read review for Bacchus
Find: Contact details and map for Bacchus
10. Brolly at Menara Felda
You can have a complete meal simply by ordering from the Ember & Bara charcoal-cooked concept, ideal for folks who favour flame-kissed food.
Choose beef (say, baby back ribs or sirloin), lamb or spring chicken, or seafood like prawns or meat crab, and customise your protein-powered selection with a sauce: old-fashioned BBQ, spicy chocolate, tarty tropicana or classic chamalla for meat; fragrant tamarind coconut, sambal, tomato tango or kung fu kung po for seafood. When a restaurant is this serious about its sauces, you know it means business.
Address: Ground Floor, Menara Felda, Platinum Park, Persiaran KLCC, Kuala Lumpur
Read review for Brolly
Find: Contact details and map for Brolly
11. Stoked at Kasah, Medan Damansara
Stoked may be Asia's first restaurant to bank on Bertha, a British-built, cast-iron charcoal and wood-fired oven that fuels meat-loving establishments across England, from Searcys at The Barbican in London to The Plough Ivy Hatch in Kent.
Steaks are Stoked's forte – the reasonably priced repertoire begins with the Blackmore Wagyu 'Bavette' Skirt Steak, wending its way through an Aussie chilled Black Angus rib-eye, tenderloin, USDA prime rib-eye and Wagyu Sirloin MB5, tackled with a consummate respect for the meat that results in robustly flavoursome succulence.
Address: Jalan Kasah, Bukit Damansara, Damansara Heights, Kuala Lumpur
Read review for Stoked
Find: Contact details and map for Stoked Restaurant and Bar
12. Wild Wild East at Desa Sri Hartamas
Wild Wild East brings a maverick take on cooked-to-order beef, lamb, chicken, and fish. Australian Mayura Station full-blood Wagyu beef (marble score 7/8) is the top speciality here – well-prepared and paired with sides of soba and onion warashita sauce that hint at the chef's previous stint at Nobu Kuala Lumpur.
Angus rib-eyes are also available, and Wagyu steak burgers  are another WWE surprise, built for folks who want an all-meat, no-filler bite to their burgers.
Address: Jalan 30/70A, Desa Sri Hartamas, Kuala Lumpur
Read review for Wild Wild East
Find: Contact details and map for Wild Wild East
13. Bruno's Steaks and Burgers at Desa Sri Hartamas
Sous-vide steaks, burgers and wraps on a Sri Hartamas sidewalk, served by a banker-turned-chef who loves his meat.
Bruno's proves that upscale steakhouses hold no monopoly on succulent satisfaction – if you're fine to forgo air-conditioning for an alfresco ambiance and swap a restaurant's comfortable seats for this stall's stools, then you're good to go here, especially if you're hunting for value for cash.
Address: Jalan 25/70A, Desa Sri Hartamas (near Klinik Mediviron), Kuala Lumpur
Read review for Bruno's Steaks and Burgers
Find: Contact details and map for Bruno's Steaks and Burgers
14. Two Sons Bistro at Solaris Dutamas
Two Sons' head chef was a senior member of the kitchen at Morton's The Steakhouse in Singapore, so this place takes its aged Aussie beef seriously.
We ordered the tenderloin, since it seemed like good value at RM65 for 250 grammes – it turned out to be great value; prepared rare per our request, this proved achingly smooth and tender, with a clean and clear-cut flavour, coupled with our pick of potato rosti, creamed spinach and blue cheese sauce, all equally irreproachable.
Address: A4-G2-8, Solaris Dutamas, Kuala Lumpur
Read review for Two Sons Bistro
Find: Contact details and map for Two Sons Bistro