Mama Kim Restaurant at Pandan Indah: Restaurant review
I arrive at Sojourn Guest House, which is not only a day spa and inn but incorporates Mama Kim Restaurant, to find that the venue is nearly full.  Its exterior walls are adorned with LED light boxes showing its dishes and beverages.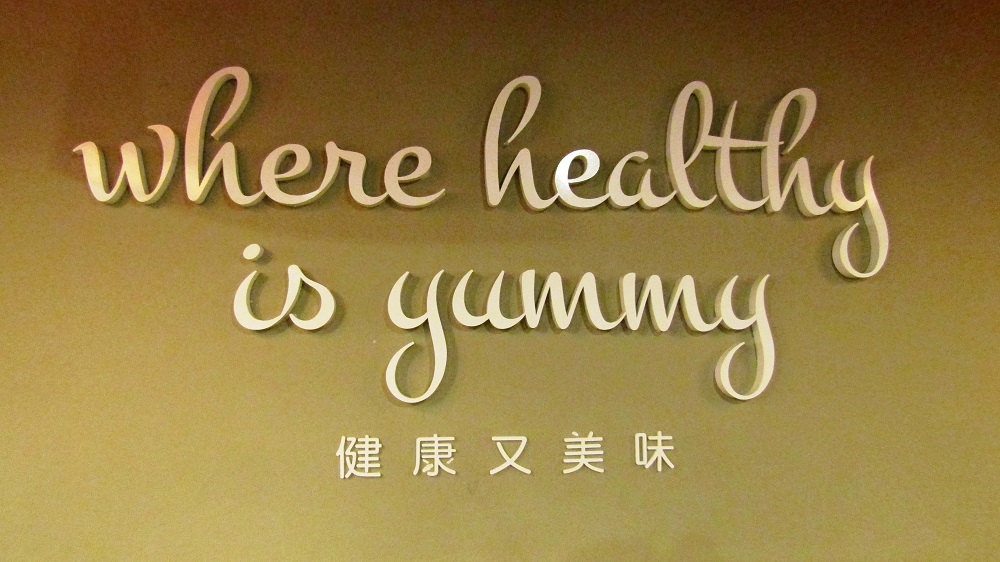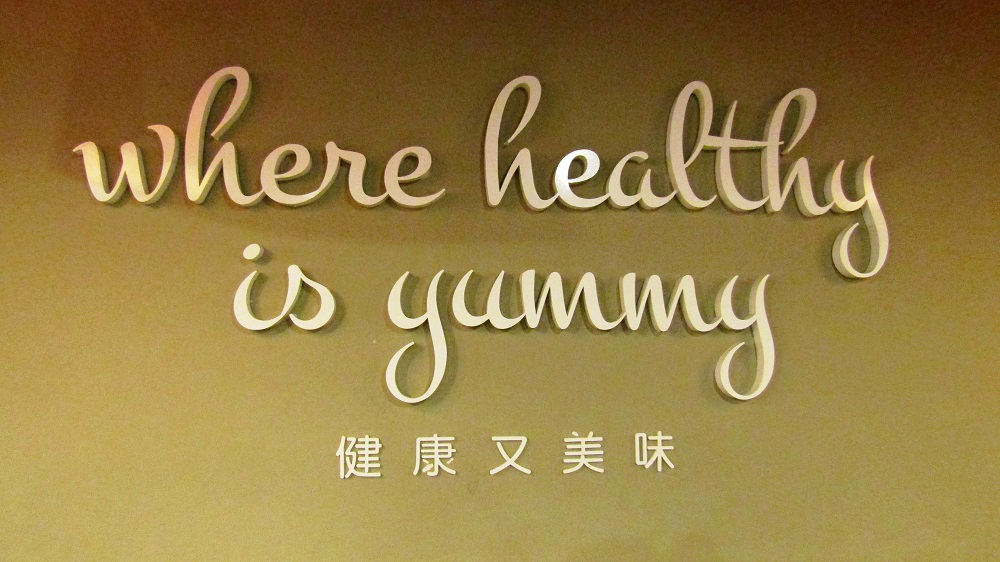 Sauna mee
I scan the menu to noisy chatter drowning out the background music.  Sauna mee (RM15.85) is the celebrity at this restaurant, and it comes with a choice of brown rice, pumpkin noodles or rice noodles. The other items are grouped as simmered, baked, fried, boiled, noodles, kids' menu and western.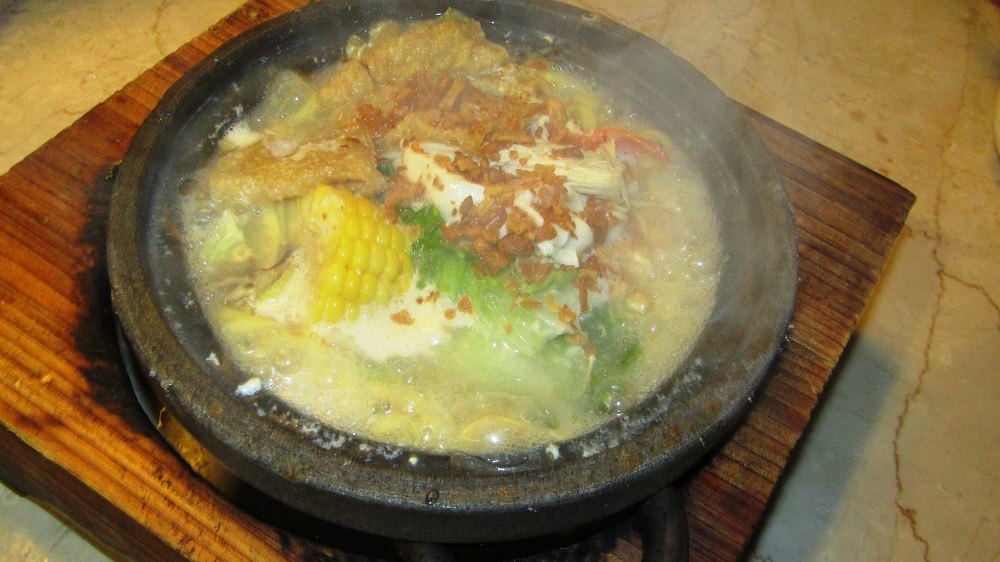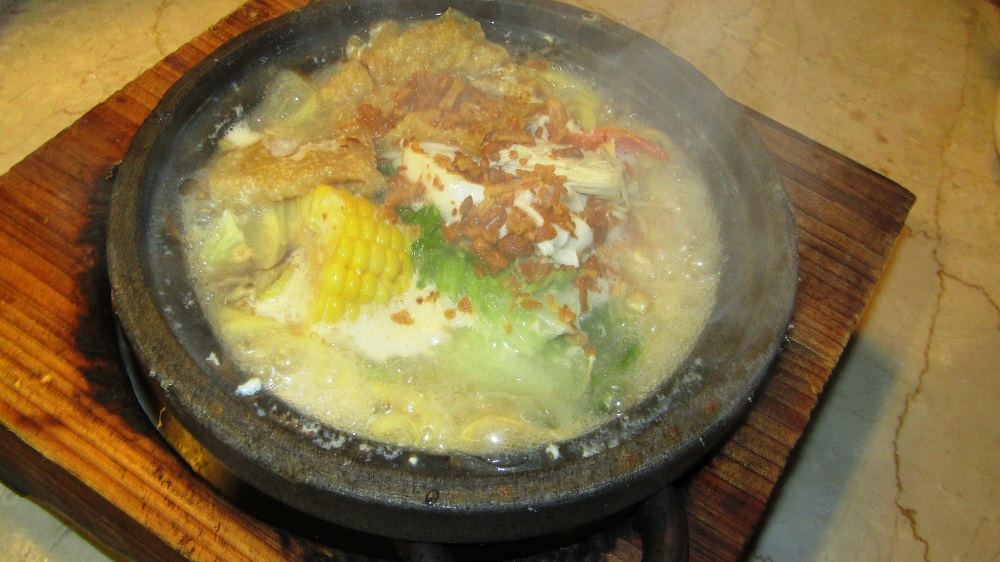 According to legend, sauna mee was invented when the wife of a Chinese scholar was unhappy that by the time she had crossed a long bridge to deliver a bowl of noodles to her husband, the soup had turned cold and the noodles soggy.
So, she pre-heated a stone container and carried the ingredients and soup separately. When she arrived, she poured the soup and ingredients into the still-hot container and the contents were perfectly cooked.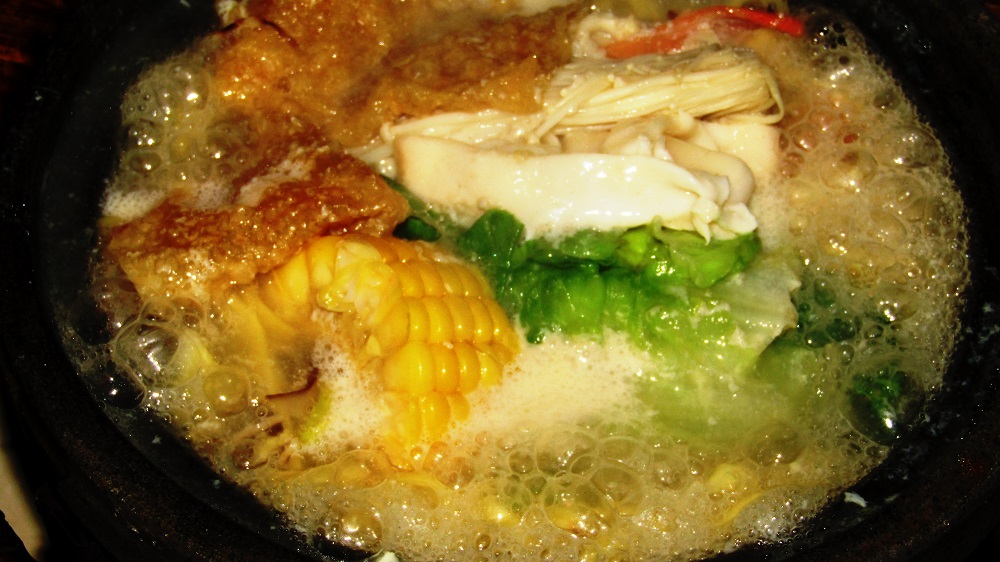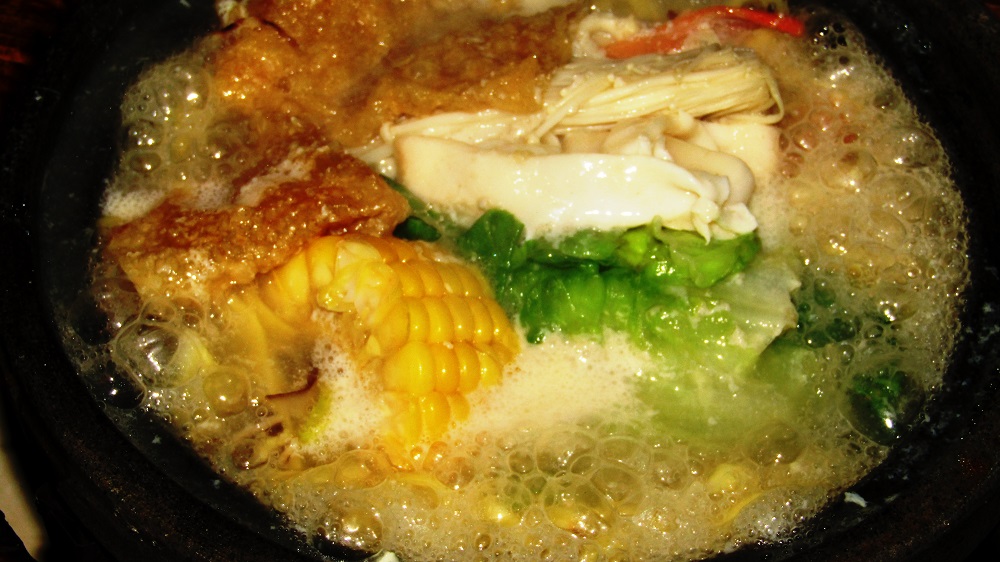 My sauna mee reprises the original method of serving. It comes in a pre-heated stone container filled with pumpkin noodles, pieces of butterfish, bean curd, mushroom, carrots, corns, tomatoes and bok choy.
A waiter fills up the container with soup, which starts to simmer, and after everything cools, I take a sip. The soup is light, fragrant and packs a refreshing vegetable after taste that pairs well with the earthy-flavoured pumpkin noodles. All the greens are of the freshest possible quality.
Smoked salmon sandwich
Next up, the smoked salmon sandwich (RM9.45).  On first bite, the crispy yet tender salmon falls apart in my mouth. The bread's coarseness is contrasted by a thin spread of cheese and lettuce shreds provide some crunch. Lemon juice, a standard ingredient in a snack like this, is missing, and this omission handicaps the fillings a notch.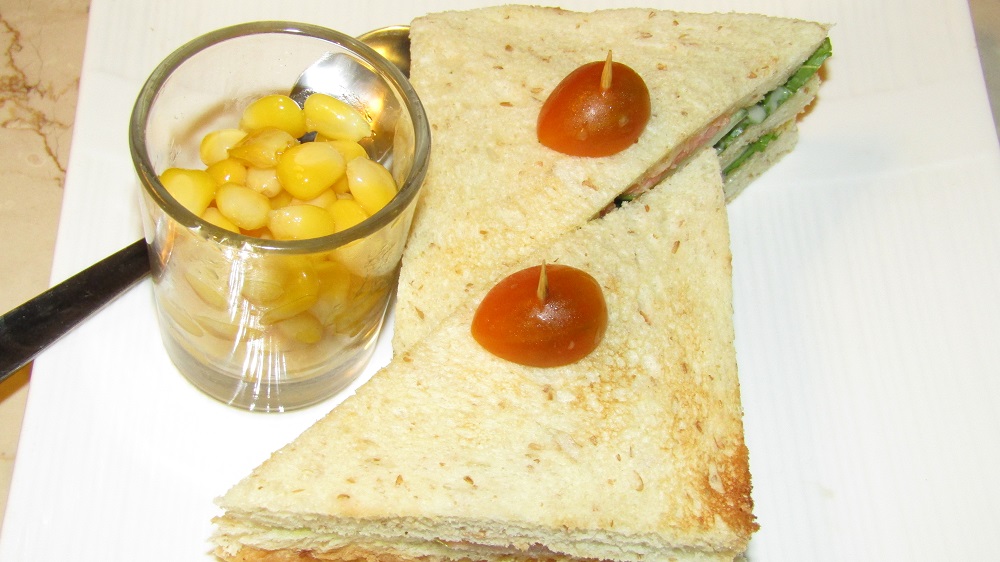 Cheesy chicken chop
What you see is what you get with this cheesy chicken chop (RM16.50). Popular in Hong Kong, this dish comprises chicken breast, salad, corn and carrot slices and a bun. The chicken breast, though tender and juicy, has not been marinated or is under-marinated so its tastes rather flat but the situation is remedied by the gooey cheesy layer oozing liberal traces of ketchup.
The bun is fluffy and delivers hints of toasted nuts, while the salad packs crispy freshness. This is a nutrient-packed dish as it embraces the principle of consuming five colours of veggies.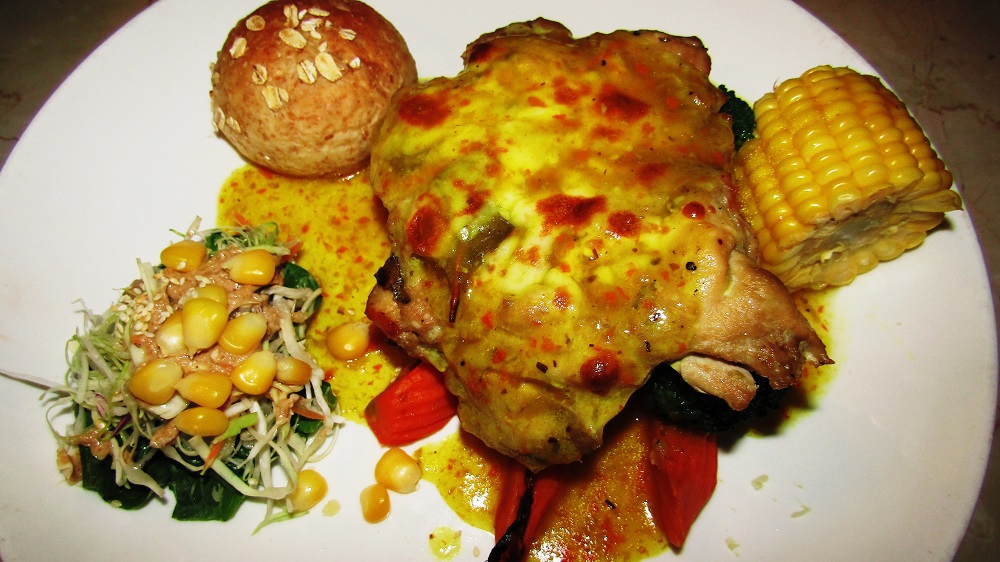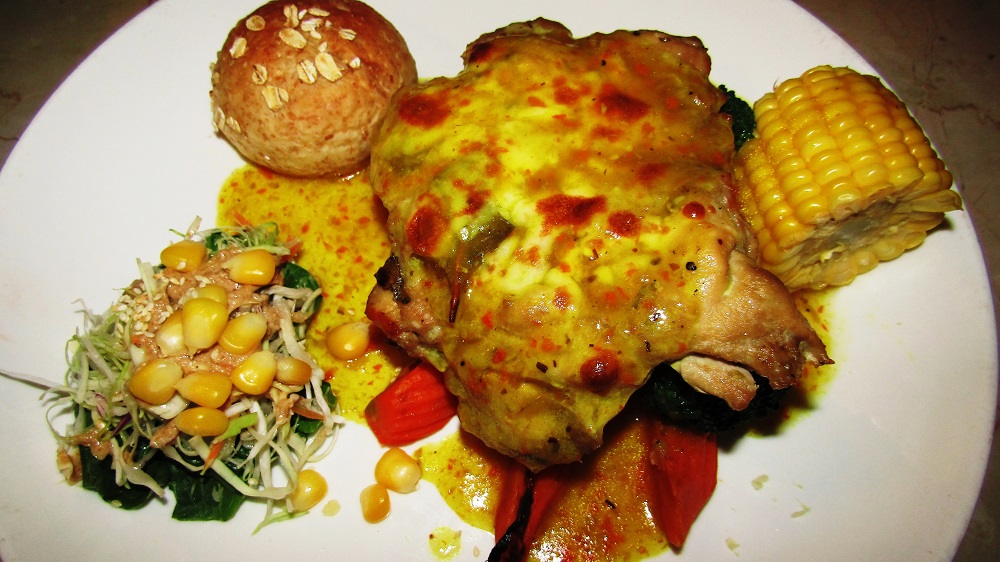 Baked herbal chicken rice
Baked herbal chicken rice (RM14.90) makes its entry last. It is served in a casserole dish filled with purplish rice topped with a cheesy layer and crammed with broccoli and tomato slices. I dig in a spoonful to discover black grains mixed with the rice.  This grease-free flavoursome dish takes healthy eating to whole new level!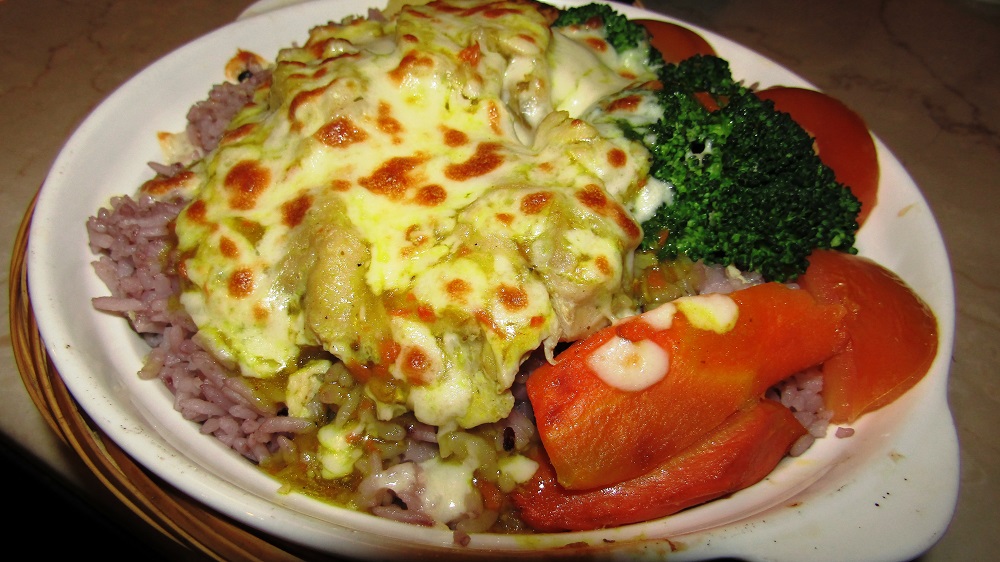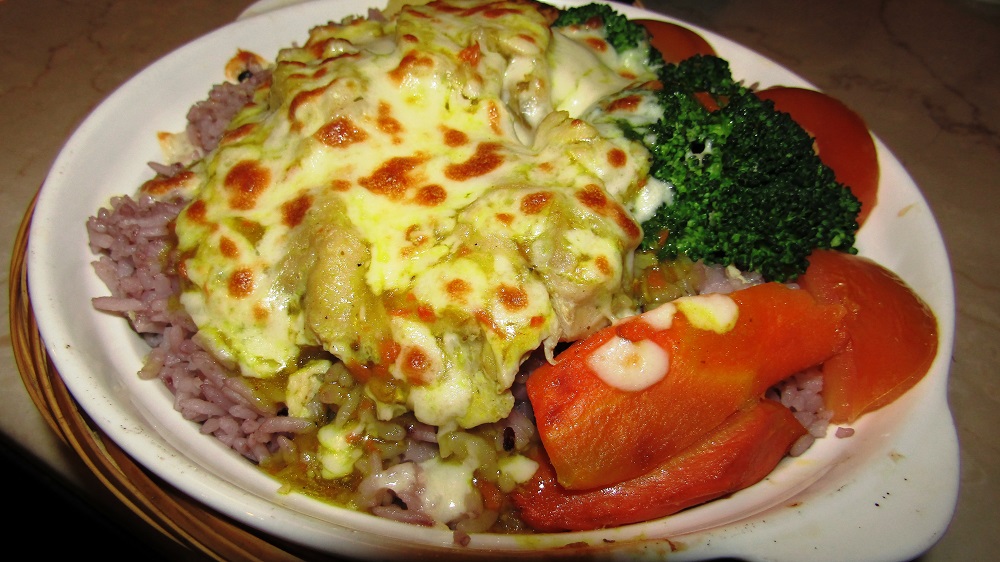 Fruit-tea
Sweet, fruity and refreshing, the natural fruit flower tea (RM9.90) is a perfect finish to the wholesome meal. As I wait for my bill, I see customers queuing in the doorway for tables! The lure of colourful, affordably-priced eats that are low in unhealthy fats and sodium, served in a cheery ambiance, will be irresistible to the health-conscious.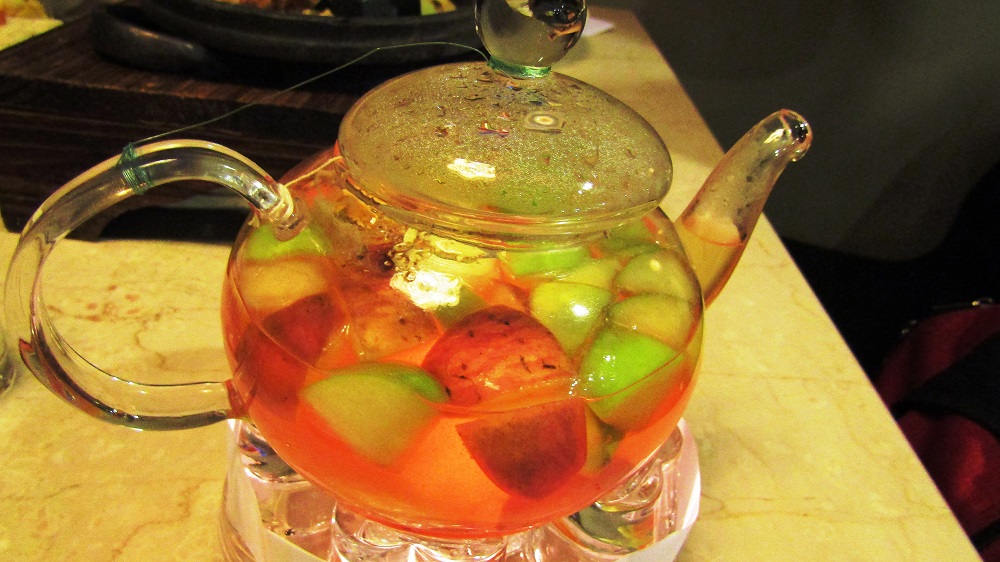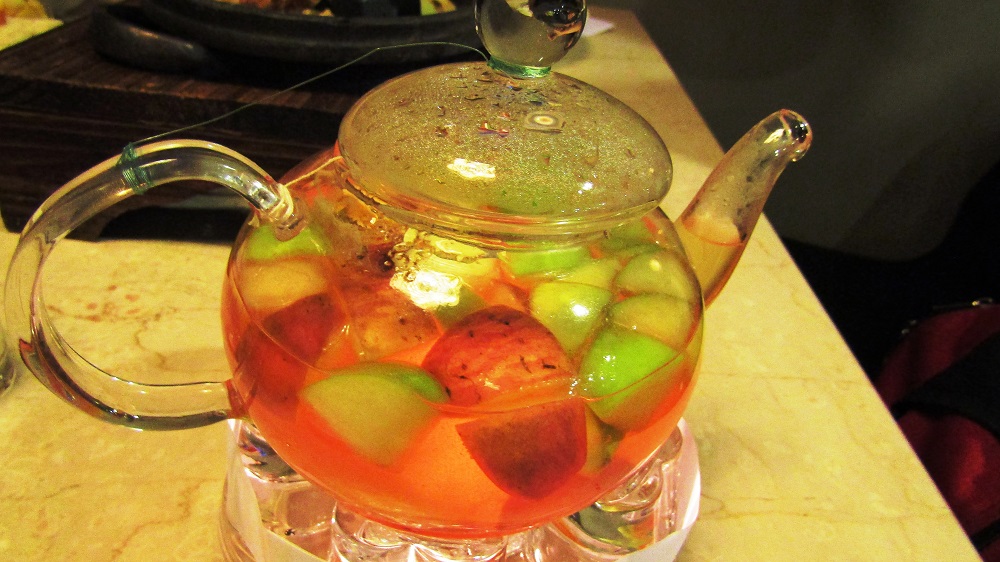 Location & details
Mama Kim Restaurant (Inside Sojourn Guest House), No. 1, Jalan Pandan Indah 4/2 Pandan Indah, KL
Opening hours: 11 am to 10 pm daily
Tel:  +603-4292 0808