LongHorn Steakhouse at The Curve: Restaurant Review
This review is brought to you in part by LongHorn Steakhouse.
We were delighted when the folks behind one of Malaysia's most successful F&B ventures, Secret Recipe, decided to venture into the American casual dining scene and bring three of its popular chains to Malaysia, namely Red Lobster, Olive Garden, and LongHorn Steakhouse. The latter's arrival in Greater KL, its first outlet debuting in 2015, coincided favourably with a marked increase in the popularity of steakhouse dining here in the city.
Today, there are two branches of LongHorn in the KL area – Quill City Mall near the city centre and The Curve in Mutiara Damansara, which is where we visited.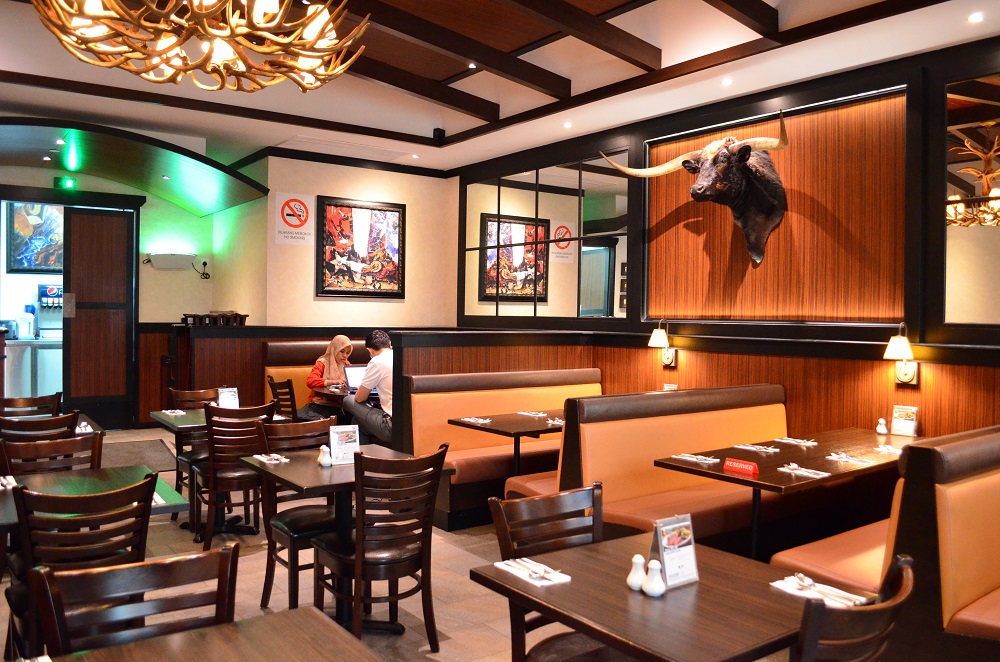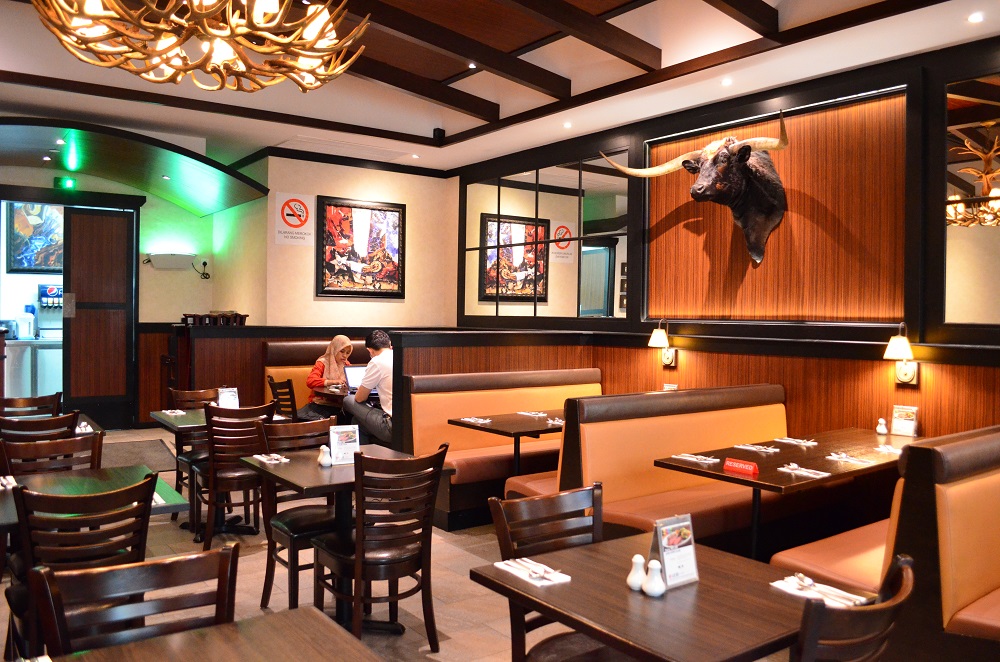 With its relatively small, inviting dining room, the restaurant felt nicely cosy, but never cramped. The expected Western-themed accoutrements festooned the walls, and touches of wood and leather here and there provided the ambiance and organic warmth often associated with steakhouses.
The food
LongHorn has a menu that's comprehensive but not overwhelming – diners will find it fairly easy to choose from the range of offerings, which include starters, soups, salads, mains, combination sharing platters, and desserts. A separate menu highlights all the beverages available, which includes bottled beers, wines, and cocktails. Non-alcoholic mocktails, juices, and free-flow soft drinks are also offered. We sampled the Mojito mocktail  (RM16.50) and the refreshing Passionate Apple mocktail (RM16.50), along with the best-selling Mocha Chocolate (RM16.50), a rich and creamy milkshake-like drink.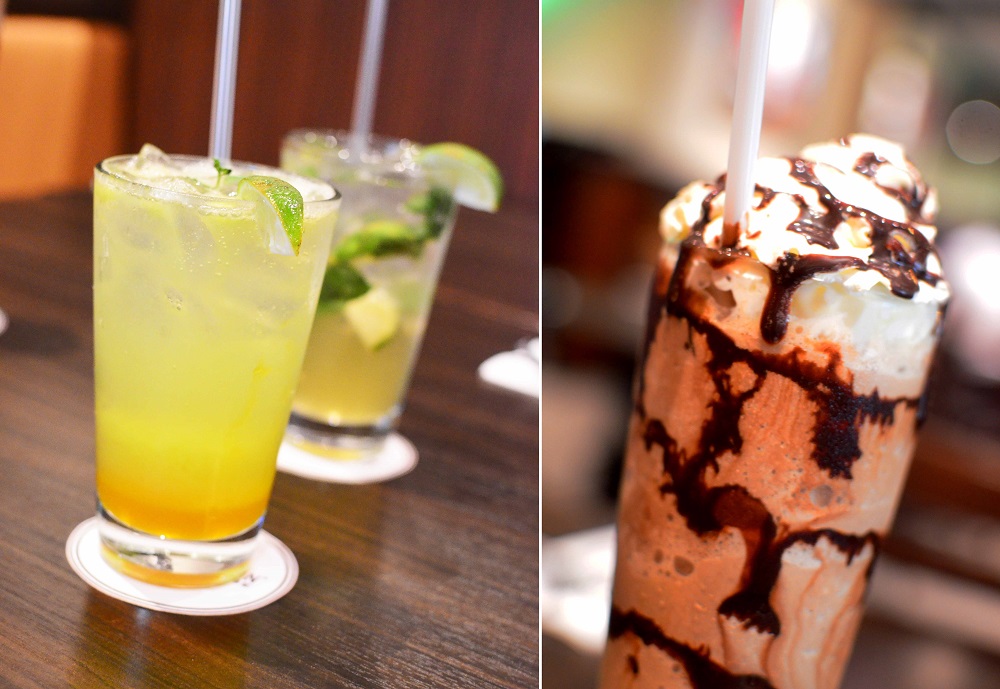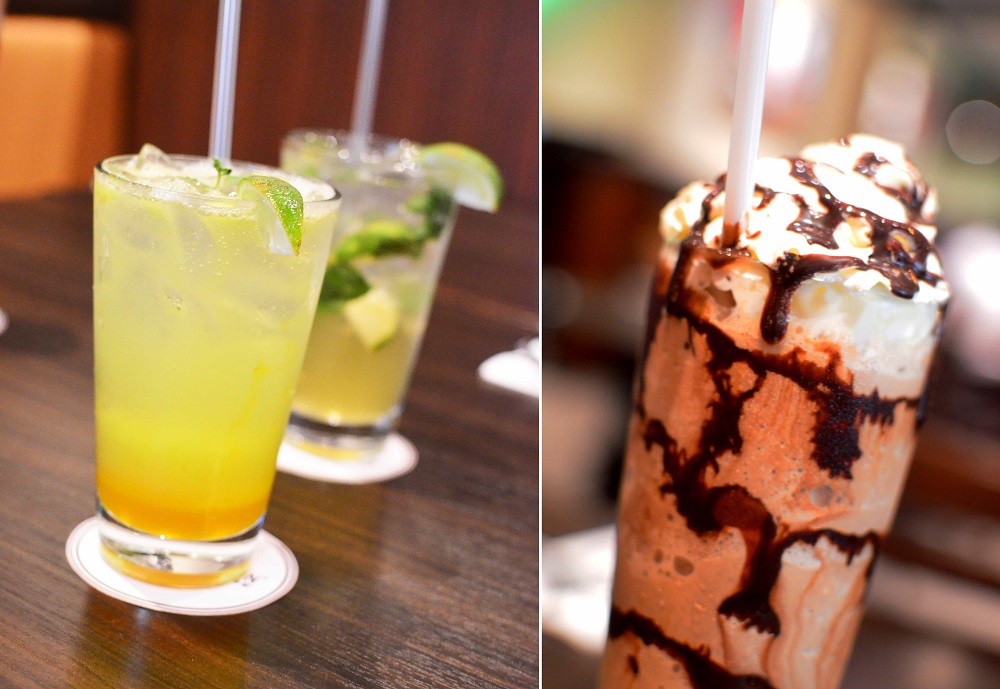 After being served a basket of LongHorn's famous Honey Wheat bread rolls (hot from the oven and delicious), we began with two popular choices from the starter menu – the Wild West Shrimp (sharing size, RM31.90) and Grilled White Cheddar Stuffed Mushrooms (RM22.90). Both were delicious and quickly polished off by our group.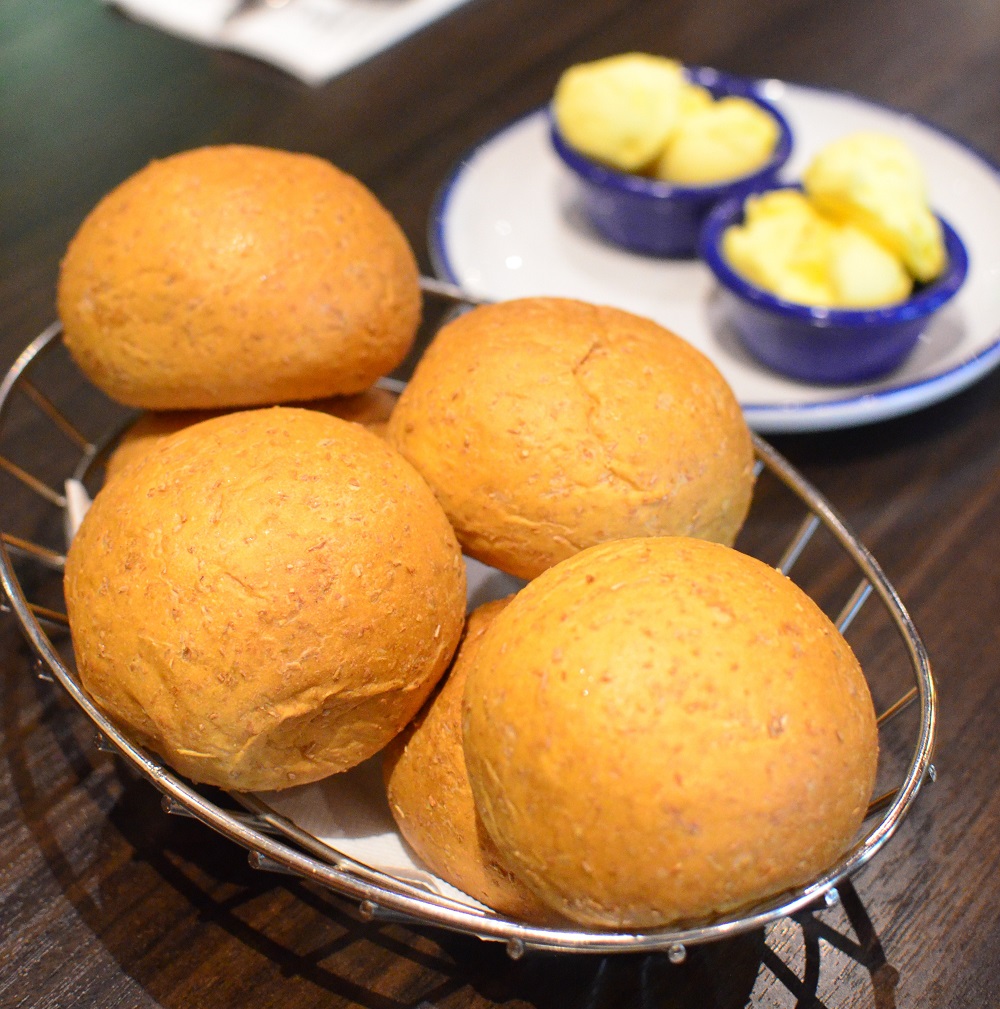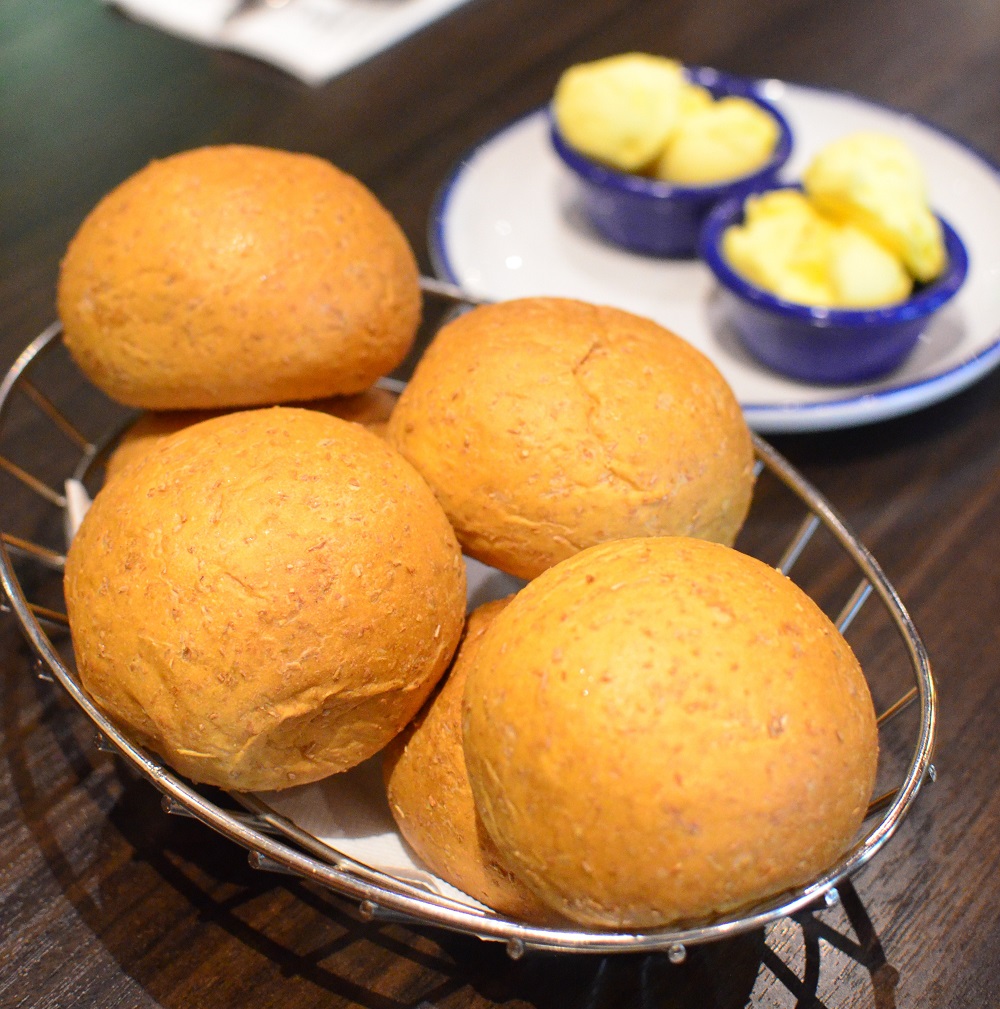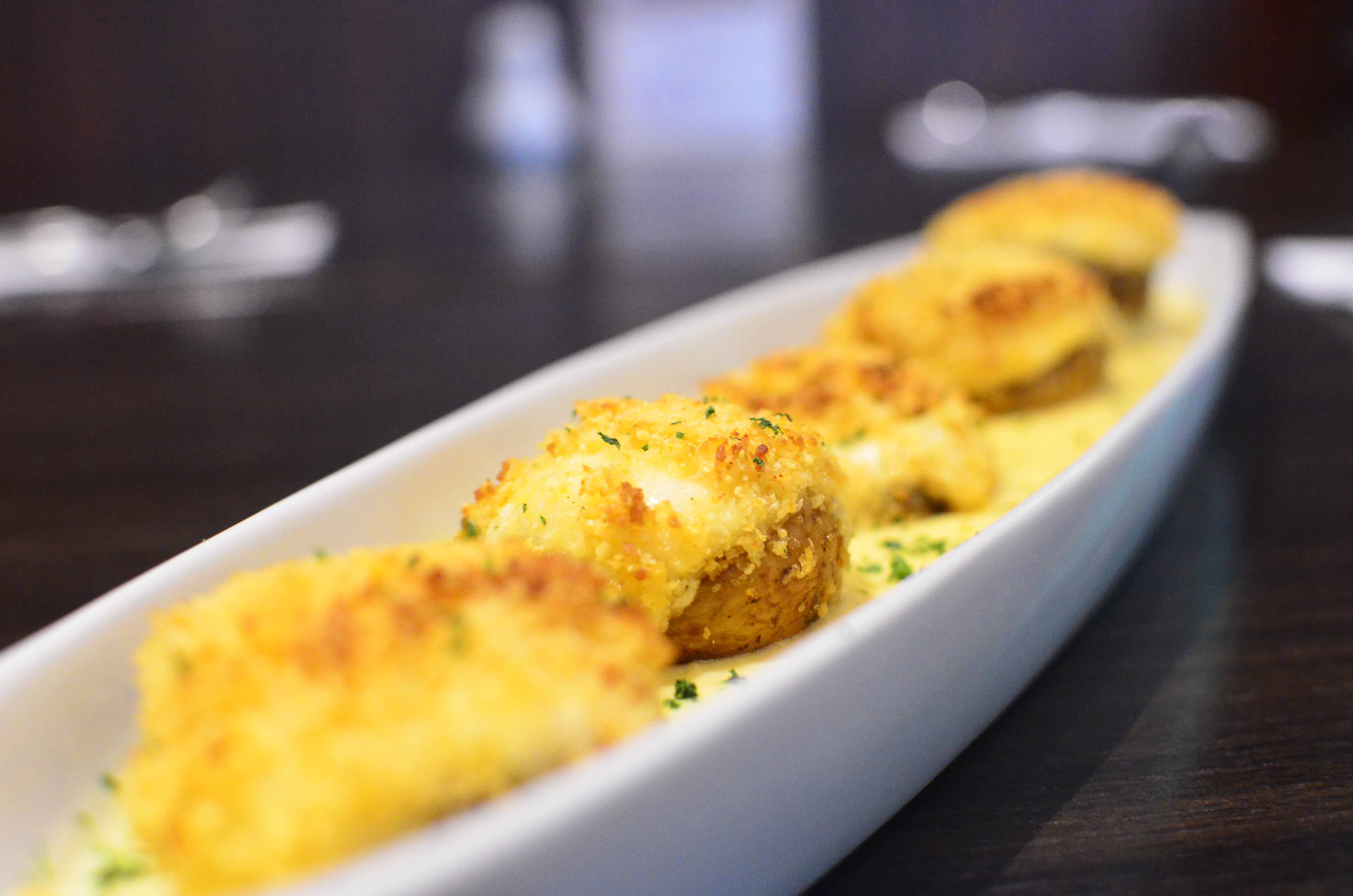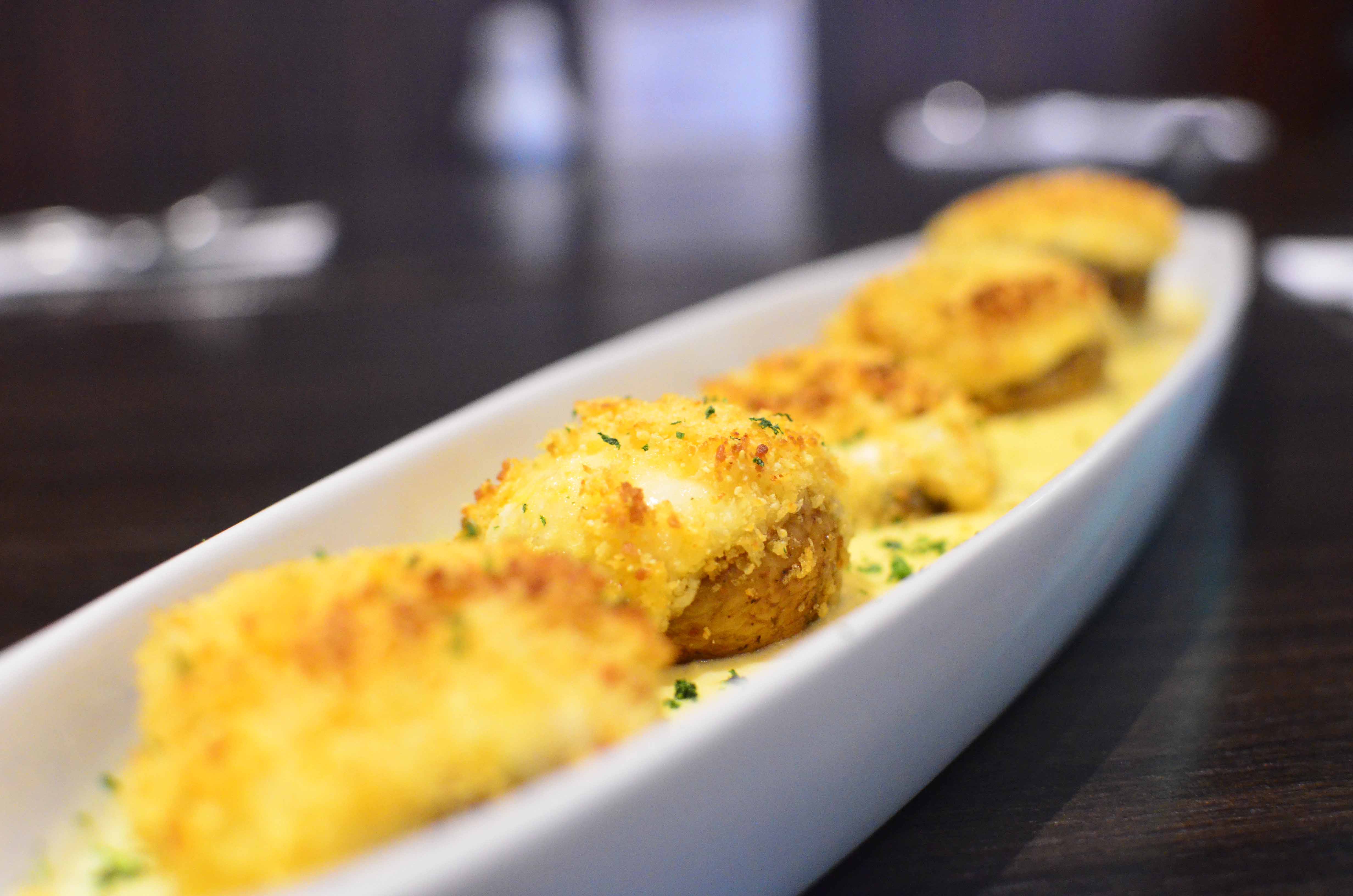 The shrimp are a particularly good choice for sharing – it's a generous helping of fried shrimp, tossed with grilled capsicum and served with a house-made ranch dressing. Other tempting starters include the Texas Chili Cheese Dip (RM18.90) served with tortilla chips, Braised Beef Sliders on mini brioche buns (RM19.90), and Firecracker Chicken Wraps (RM23.90), fried flour tortillas filled with spicy chicken and cheese and served with a coriander dipping sauce.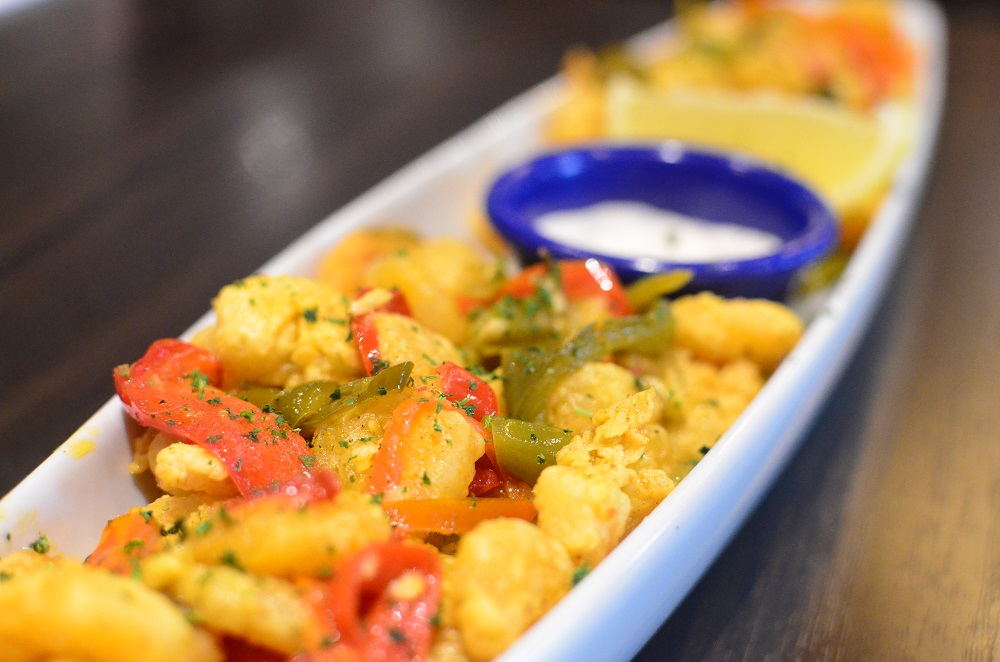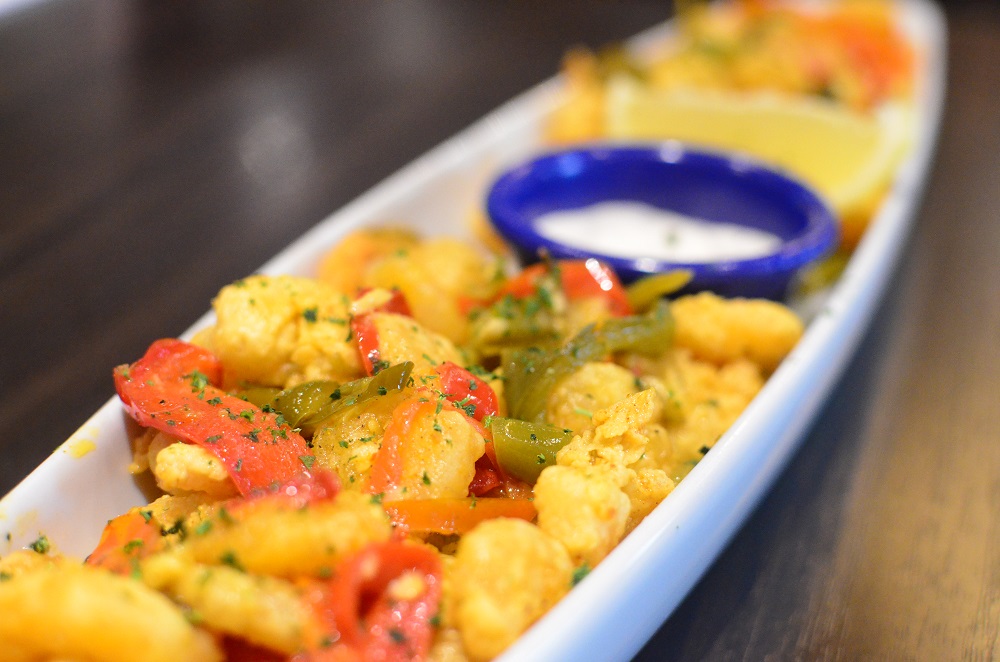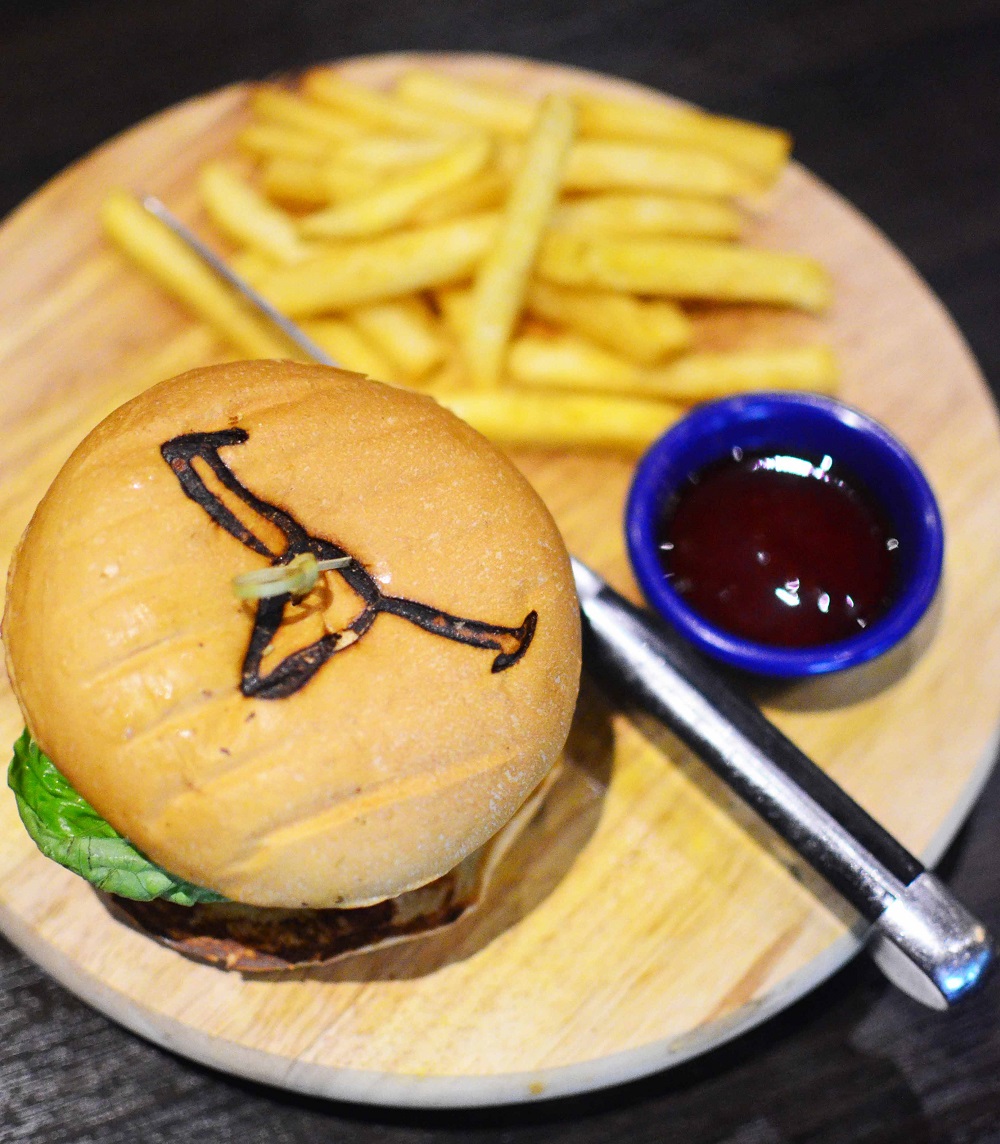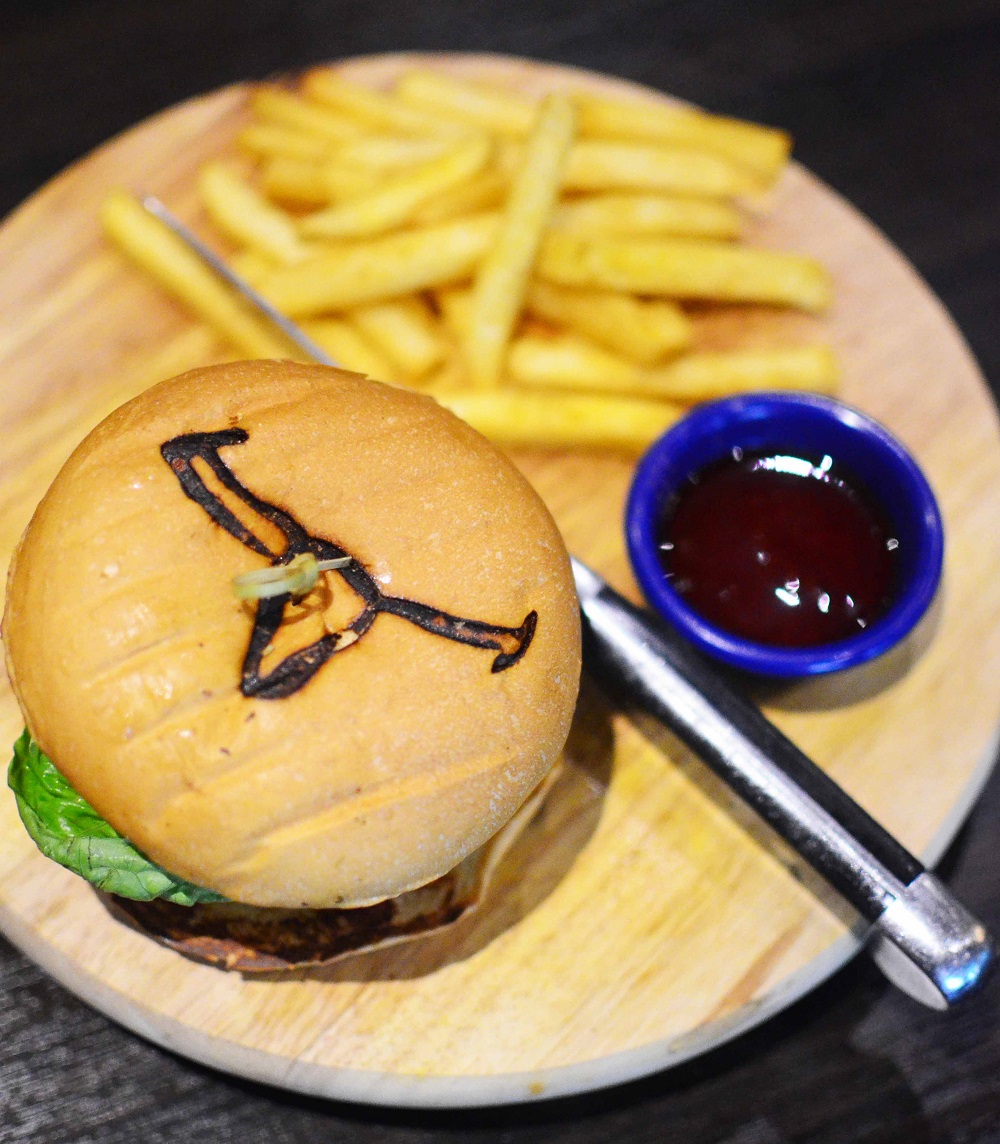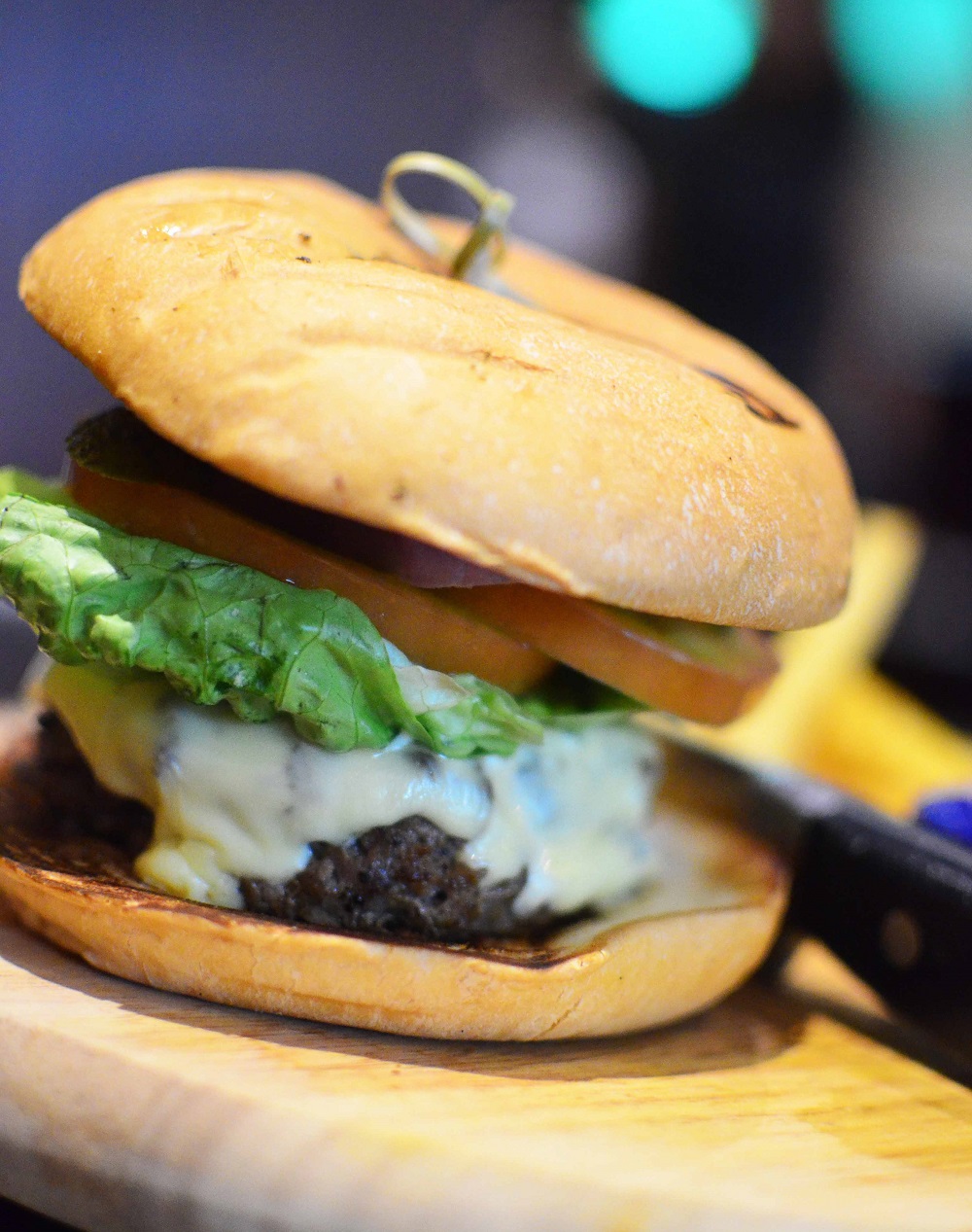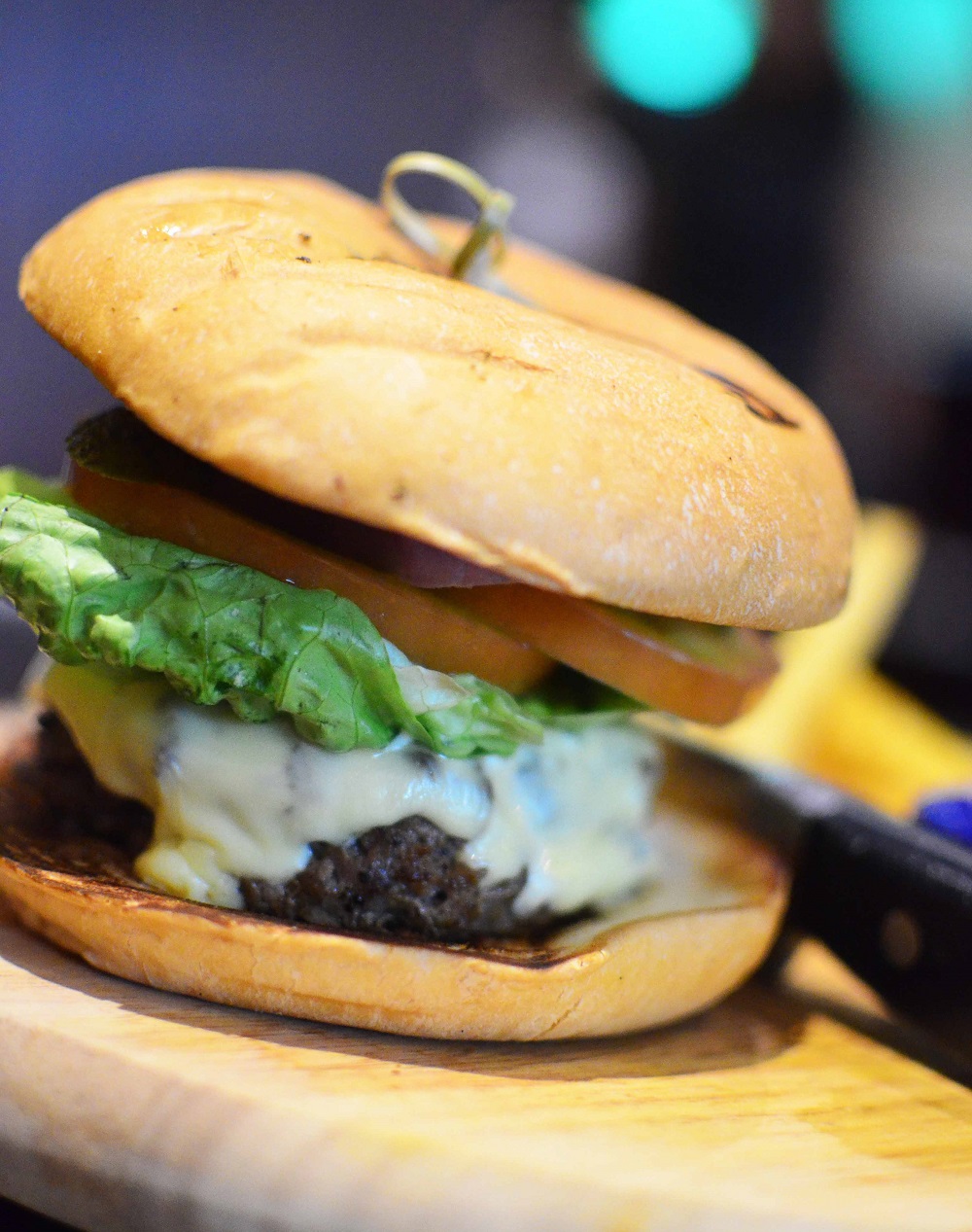 Of course, the main reason LongHorn Steakhouse has thrived in the States since its debut in 1981 is… well, steaks! You'd expect a restaurant with "steakhouse" in its name to really do steaks right, and we're happy to report we found that to be the case all the way here in Malaysia, too. LongHorn features an even half-dozen chilled Australian cuts in 10 different portion sizes, so there's a fine selection from which to choose. Steaks are priced from RM45.90 to RM174.90.
We ordered the LongHorn Porterhouse (RM174.90) to share – and there's certainly plenty of beef here for that. Weighing in at nearly 600 grams, the porterhouse is essentially a supersized T-bone, a cut that features both the striploin portion and the tenderloin. In the case of the porterhouse, there's a more generous amount of tenderloin. Seasoned with LongHorn's proprietary seasoning blend and grilled perfectly to order, this was the first steak to arrive, and it was a beauty. A trio of sauces are served on the side, but really – don't bother. If it's a good steak, sauce isn't remotely necessary, and this was a very good steak: juicy, flavourful, and expertly grilled. All of LongHorn's steaks are served with your choice from seven different side dishes, and an endless supply of hot and fresh Honey Wheat bread rolls.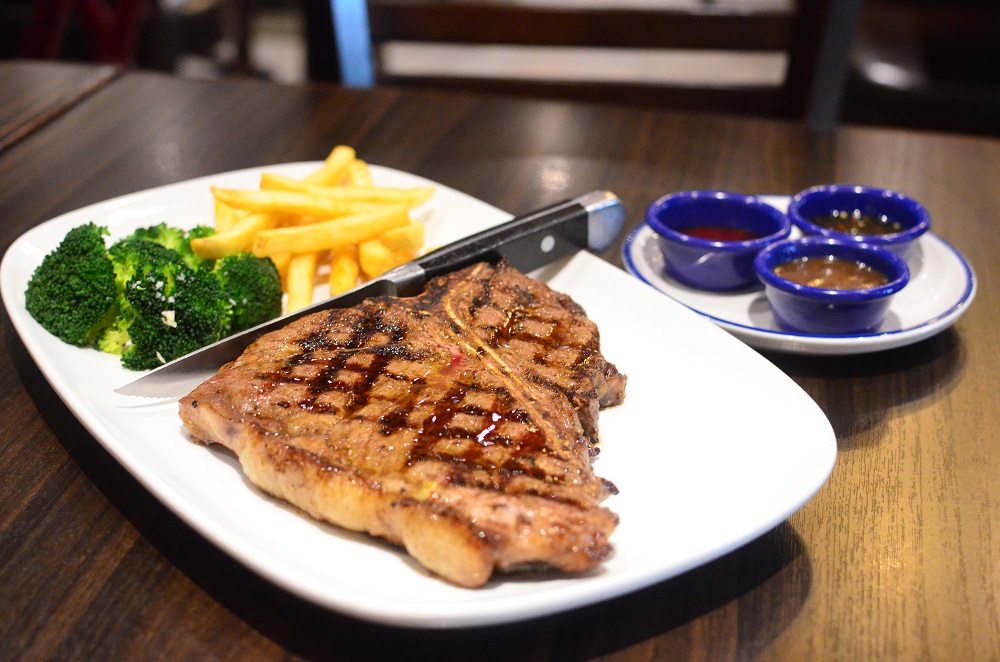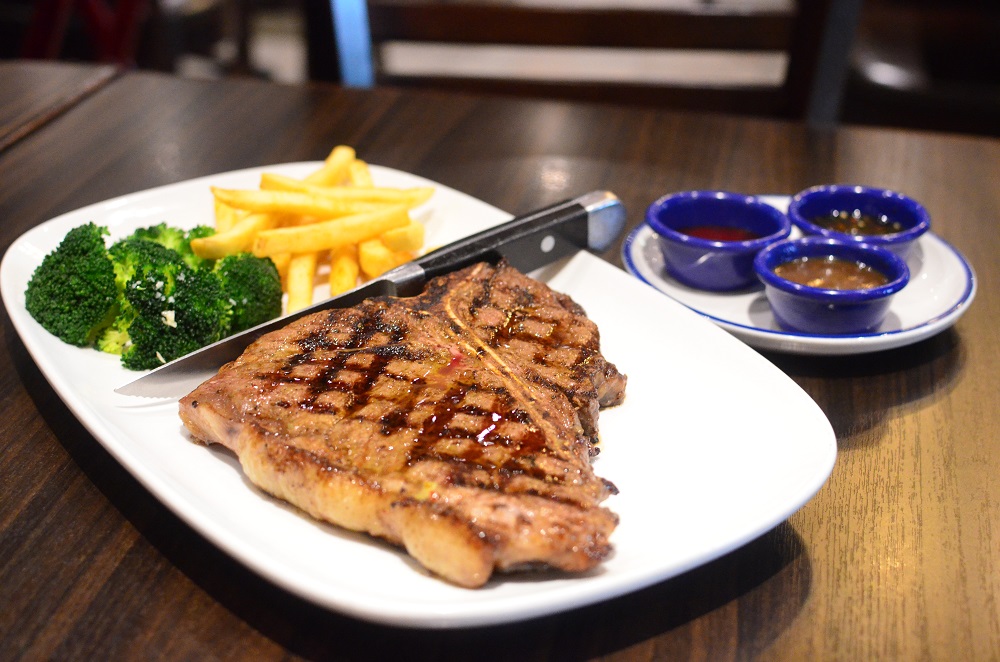 The next dish came from LongHorn's newly launched "sharing" menu. Recognising that Malaysians frequently like to share their meals family-style, the folks at LongHorn put together a number of generously sized combination platters that are suitable for sharing. The combo platters are served with three sides and unlimited bread, so come hungry. A near-complete range of combos (RM49.90 to RM239.90) is offered comprising steaks, burgers, ribs, salmon, shrimp, scallops, chicken, and even lobster. It's a wide array of choices, and the range ensures every group of hungry diners should find something that's suitable.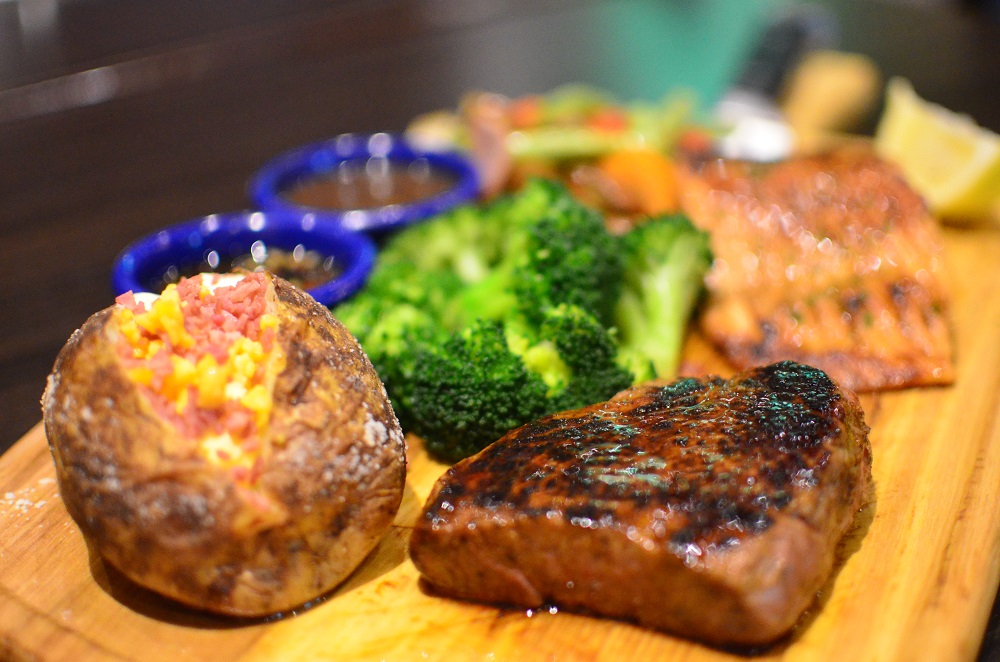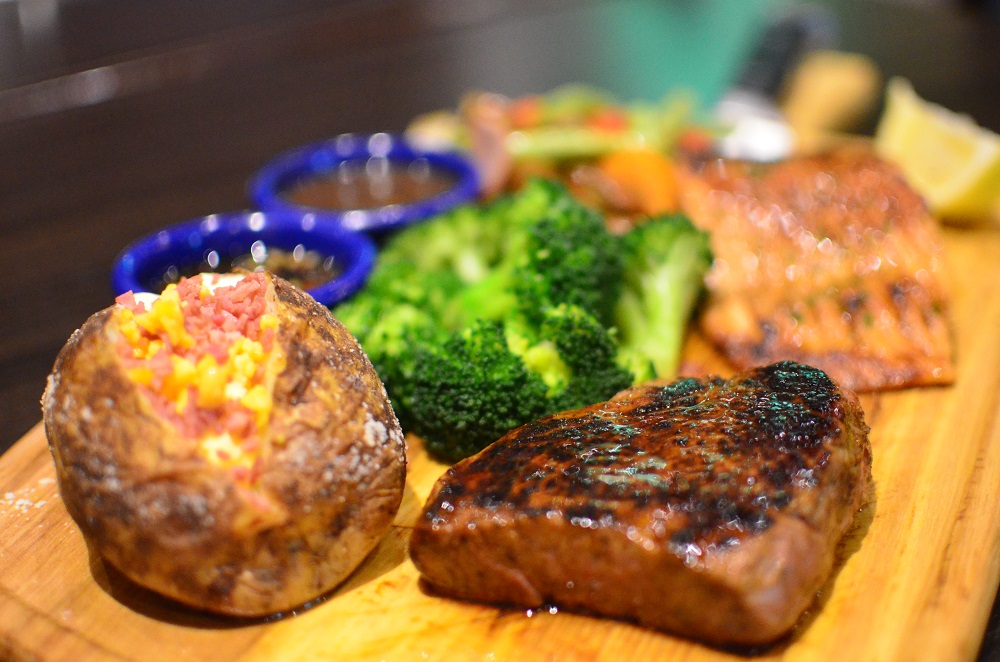 Considering we had already eaten two starters and a huge porterhouse, we opted for one of the smaller size combos, the Renegade Sirloin and Salmon (170g sirloin, RM99.90), and it was still substantial. For a flavour-packed steak, you'll never go wrong with a properly seasoned and grilled sirloin, and that's exactly what we got. Complemented with a veggie medley, steamed broccoli florets, and a delicious loaded baked potato, and served on a nice wooden board, this combo looked as good as it tasted.
Beyond steaks
For diners who either don't eat beef, or might be craving something different, LongHorn has more than enough to please your palate, too. A number of seafood dishes are offered, from the Brown Butter Tilapia and Grilled Shrimp (RM38.90) to a board-served platter featuring Grilled Salmon, Shrimp, and Scallops (RM75.90).
Chicken is well-represented, too, with the slow-roasted LongHorn 1/2 Chicken (RM34.90) and Parmesan-crusted Chicken Breast (RM32.90) both popular choices. Other choices include BBQ Beef Back Ribs (RM52.90 to RM93.90), Grilled Chicken Macaroni and Cheese (RM33.90), and bone-in Grilled Lamb Chops (RM59.90).
We wrapped up with two selections from the dessert menu. We loved the Apple Gold Rush (RM15.90), LongHorn's take on a hot apple pie à la mode drizzled with both caramel sauce and raspberry sauce (the latter which we felt was not strictly necessary, so perhaps order this on the side and add as desired). For chocoholics, the signature Chocolate Stampede is the way to go – six types of chocolate layered together and served with vanilla ice cream and chocolate sauce.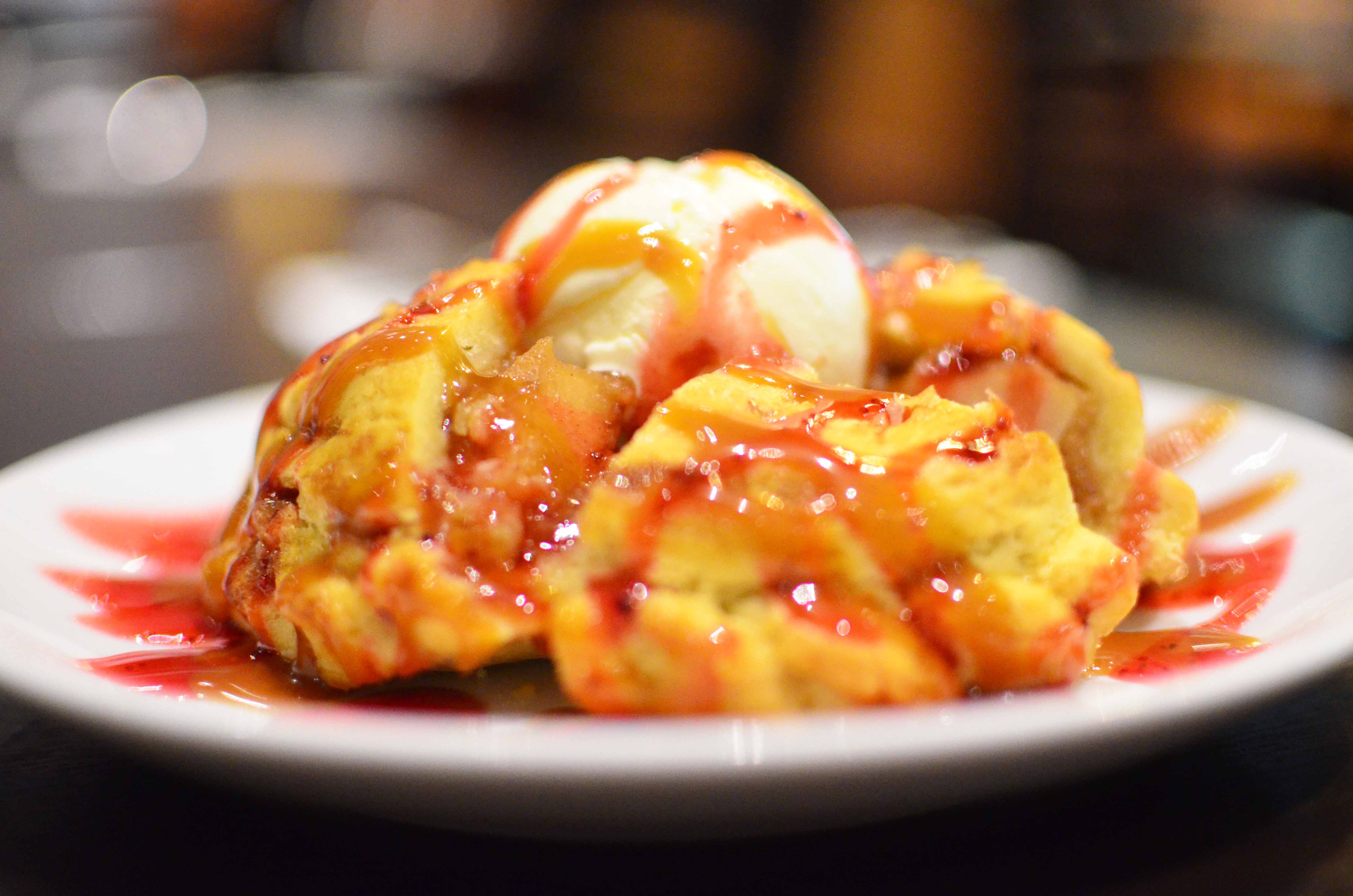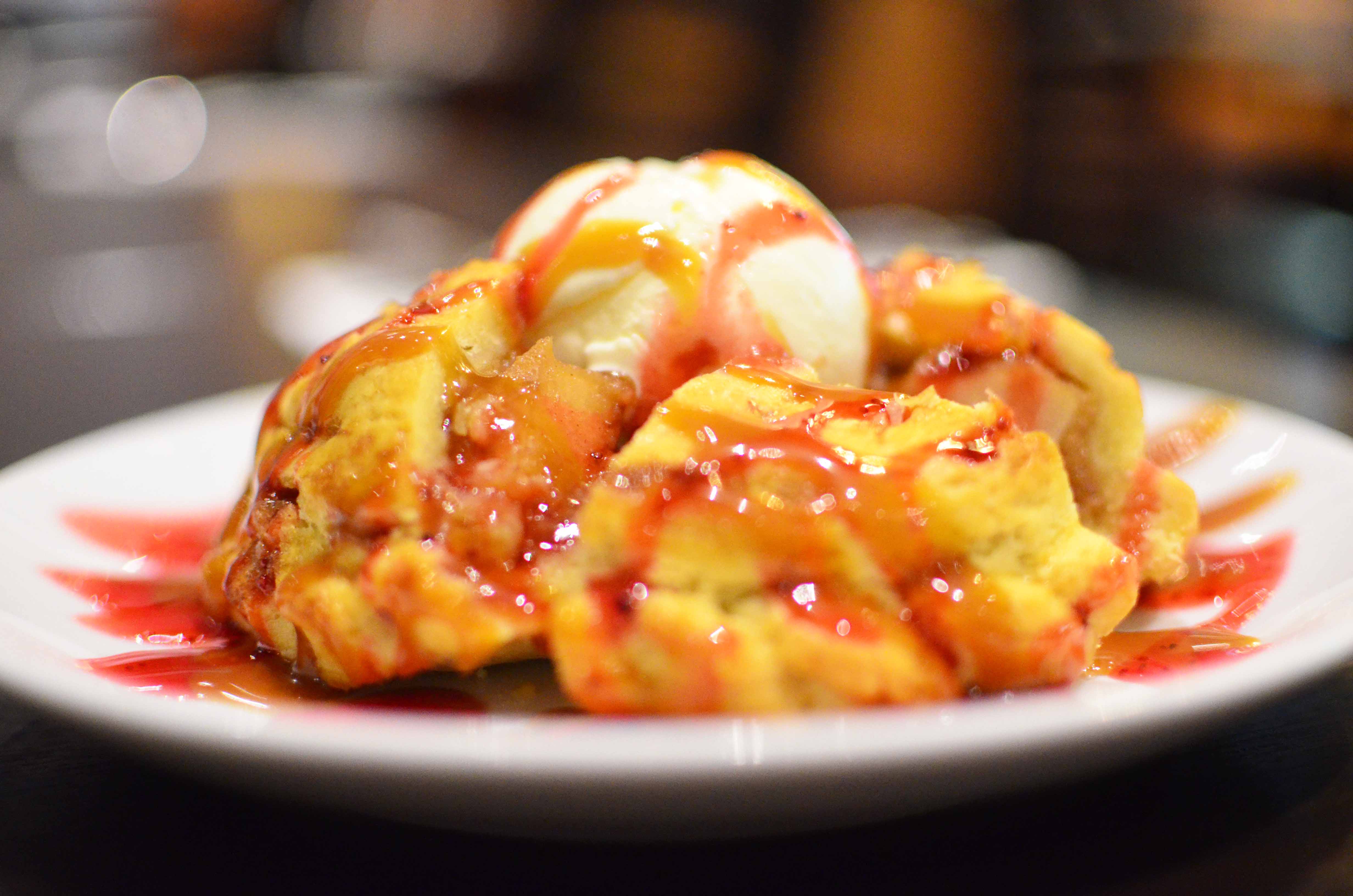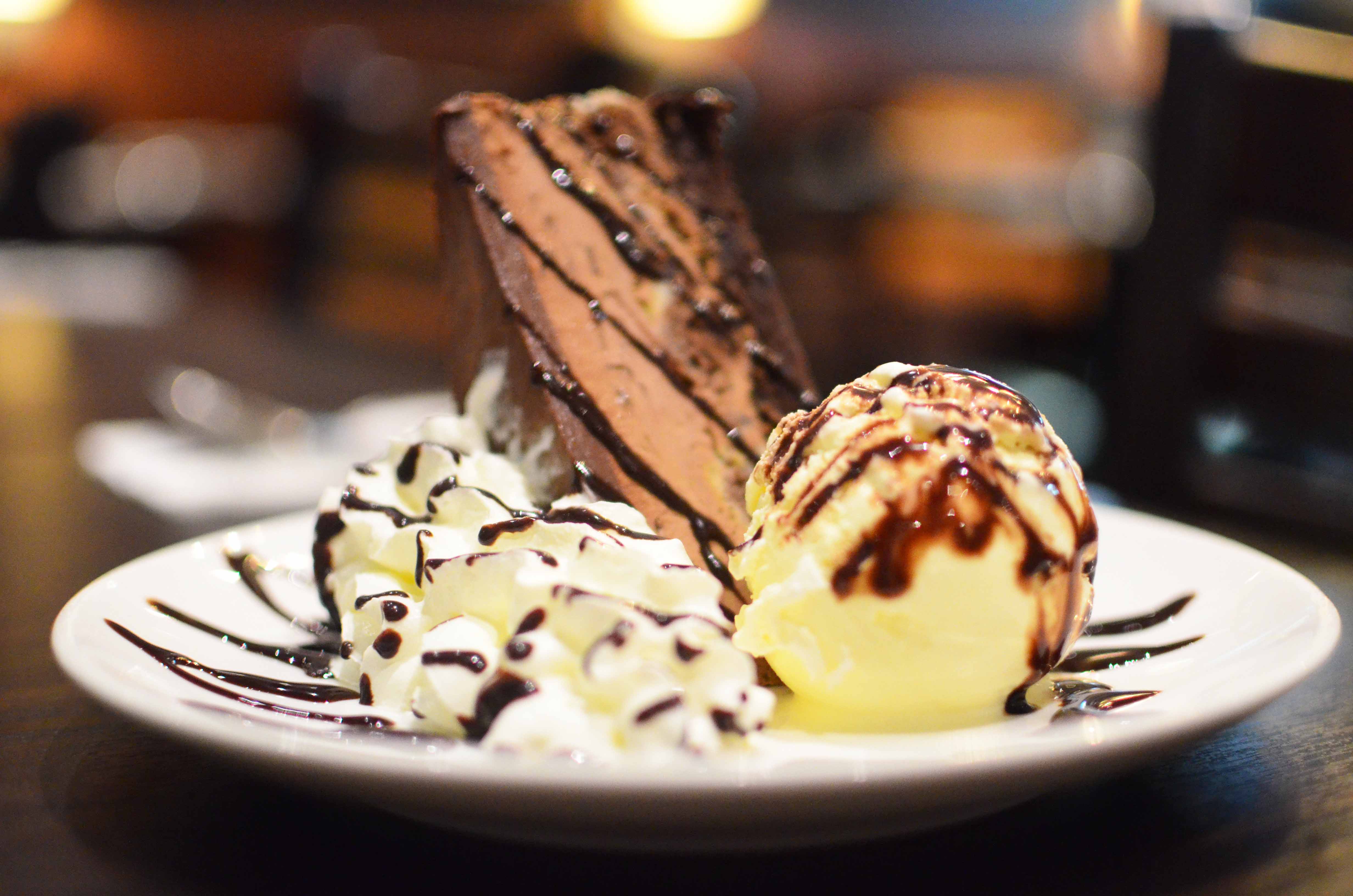 Bits and bobs
We found the atmosphere at LongHorn's outlet at The Curve to be quite enjoyable. Service was polite and efficient, and our server, Xavier, seemed both knowledgeable about what he was serving and interested in ensuring we were satisfied. Though the restaurant can seat up to 96 diners, we feel this would be really pushing it – however, it's probably uncommon that the dining room would be completely full. There were a few other tables occupied during our lunchtime review, and that was fine. There is no outdoor dining at this location.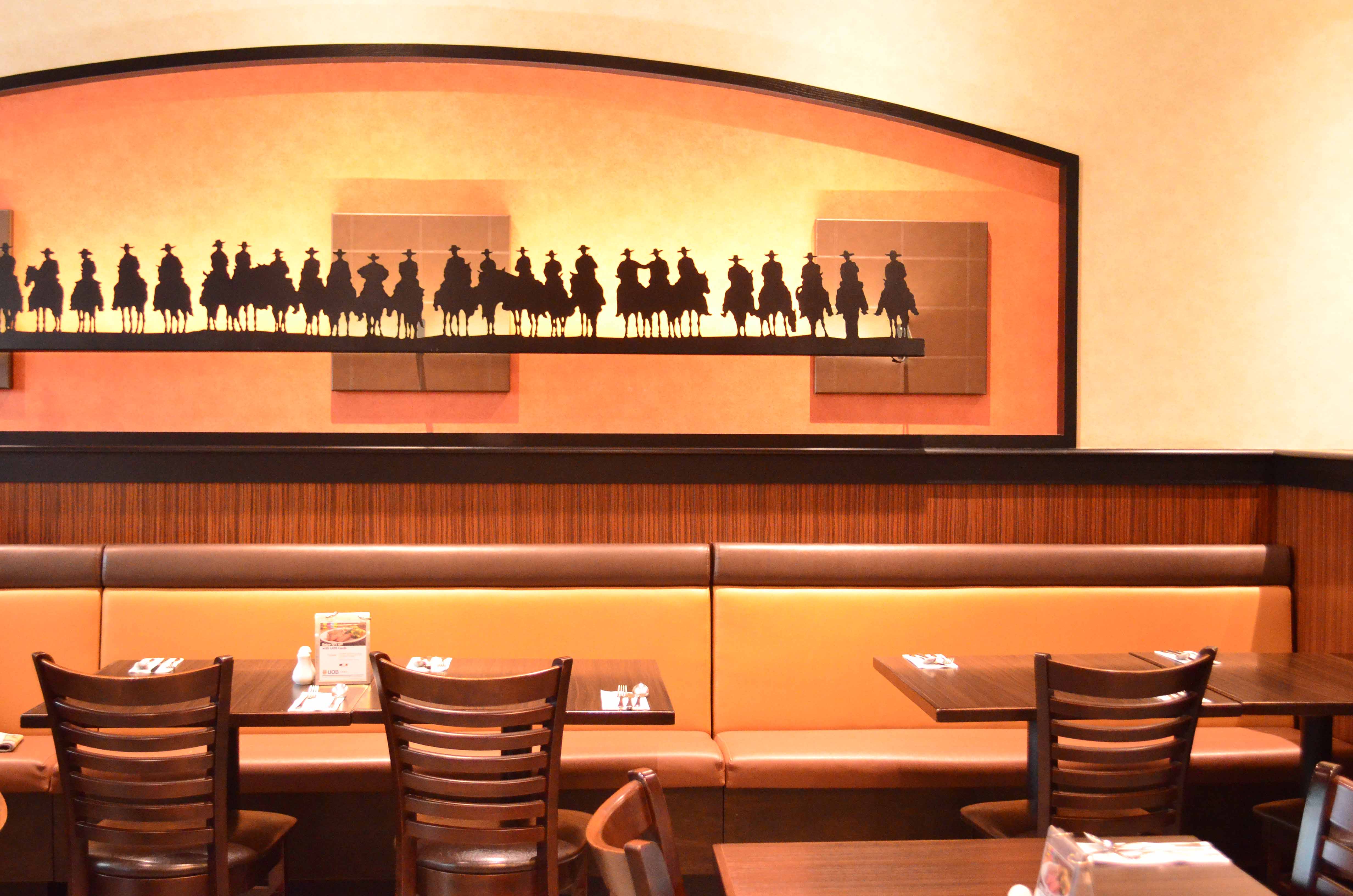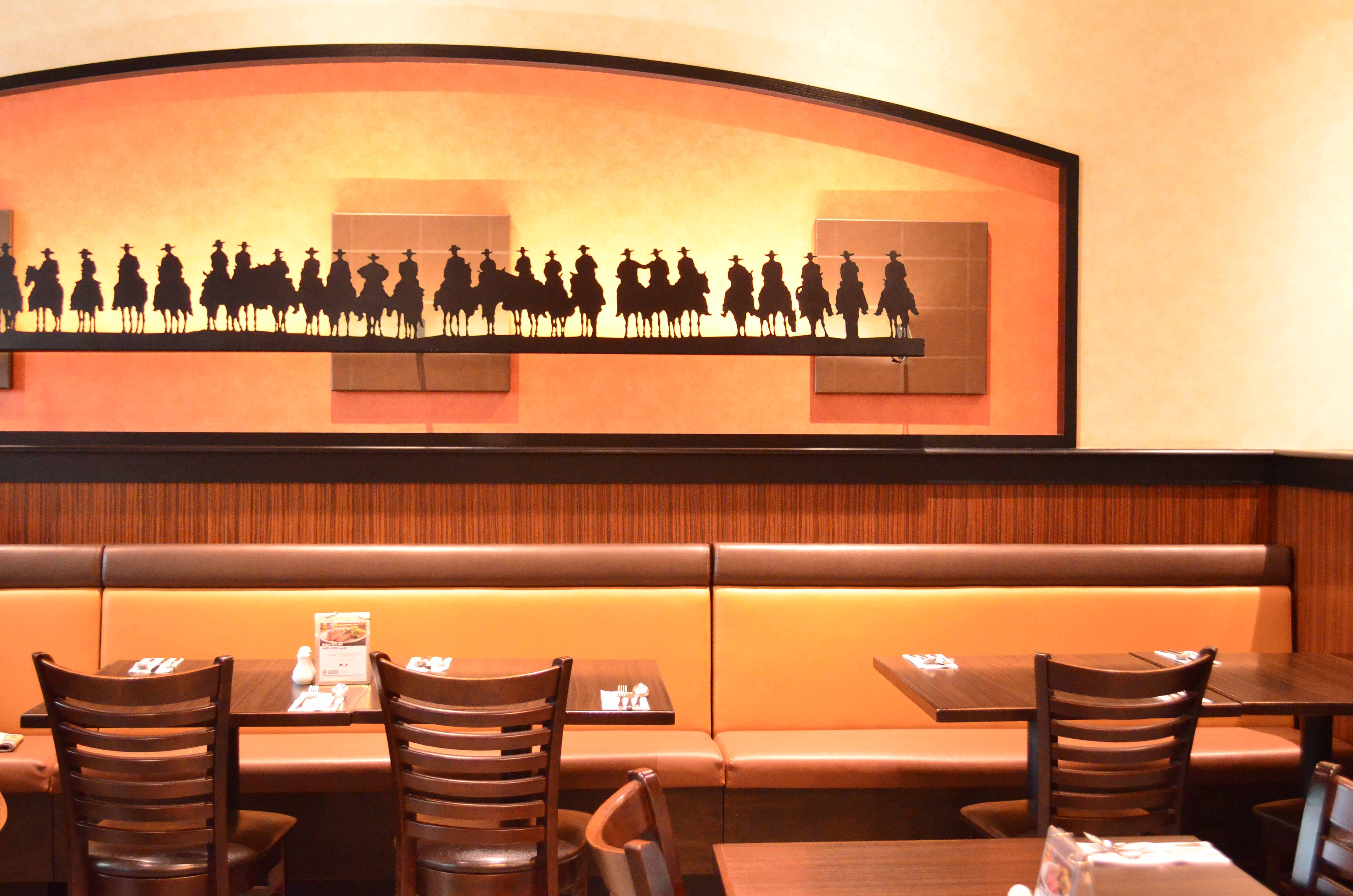 LongHorn is running a couple of promotions. Their Lunch Set menu is available Monday to Friday from 11am to 3pm and starts at RM19.90, inclusive of a bottomless soft drink or iced tea. The other promo is their Blazing Holiday Feast, a three-course set including starter, main course, and dessert. There are three price levels (RM39.90, RM69.90, and sharing sets at RM99.90), with each level offering four or five choices of mains.
A Kid's Menu is offered, with several choices, all priced at RM9.90.
We'll be back for more another time, but our initial visit to LongHorn Steakhouse to sample the steaks for which they're known was a great success. If you have a craving for nicely seasoned and perfectly grilled steaks, this is a fine choice.
Location & Details
Address: G88B, Ground Floor, The Curve, Jalan PJU 7/3, Mutiara Damansara, 47810 Petaling Jaya, Selangor.
Operating hours: 10.00AM-10:00PM Daily (Quill Mall outlet opens at 11AM)
Tel: +603-7732 7438
Website: www.longhornsteakhouse.com.my