Kompassion II at Taman Tun Dr Ismail: Restaurant review
The sequel is as strong and satisfying as the original: Kompassion's second outpost is a serene suburban space suffused with charm and character – chef Nikom 'Kom' Uatthong has not only authored a fresh repertoire marked by a playful remodelling of Thai fare, he's also drawn up the distinctive decor for this boundary-pushing restaurant, stowed away on a TTDI backstreet.
Starters
Start with the pucuk paku salad (RM20) – beautifully tender vegetables, blanched instead of fried, served with slices of young coconut, kerisik and plenty of herbs and other accompaniments, a pleasurably nuanced, painstakingly elaborate recipe that succeeds on every score.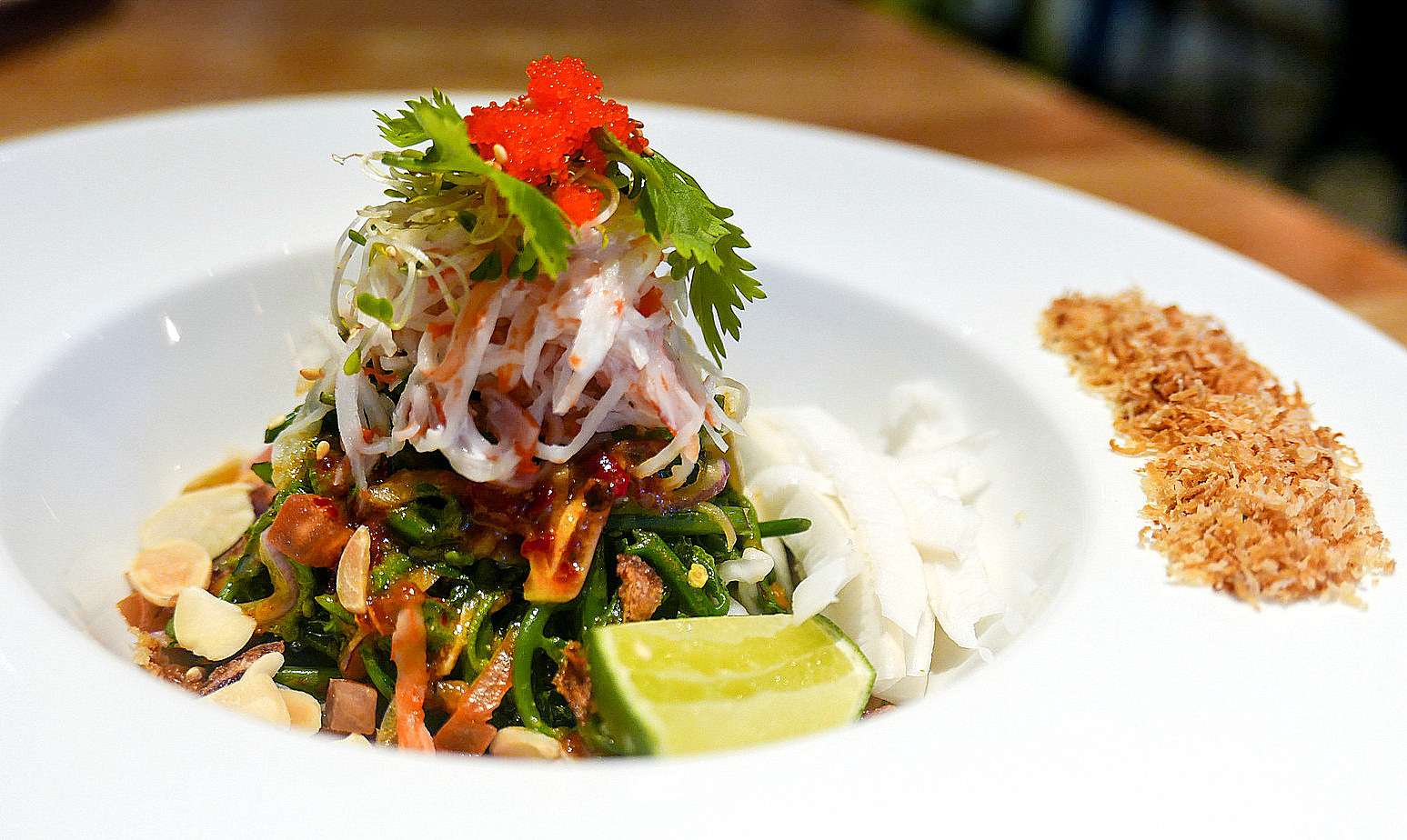 Note that unlike the first Kompassion in Damansara Kim, Kompassion II is a no-pork outlet, catering to this neighbourhood's dominant clientele. But the loss of the hog isn't an issue, since there's still so much to sample on the menu; faced with a chicken-or-egg dilemma, it's fair to order both – tandoori-style, lemongrass-laced chicken satay (RM17.90) and a thick omelette tinged with oysters (RM30).
Curries
Kompassion's Thai curries go beyond the norm; our absolute favourite is the lobster and avocado green curry (RM50) – a heap of fresh-tasting crustacean flesh, coupled with lots of soft, ripe avocado and various vegetables in a curry that's creamy and not too fiery, enabling the flavours of the lobster and avocado to take centre stage.
Mix everything up, and the textures are totally gorgeous – a dish we'd happily have again and again. Caveat: Some of these recipes may take extra time to prepare; patience is a virtue.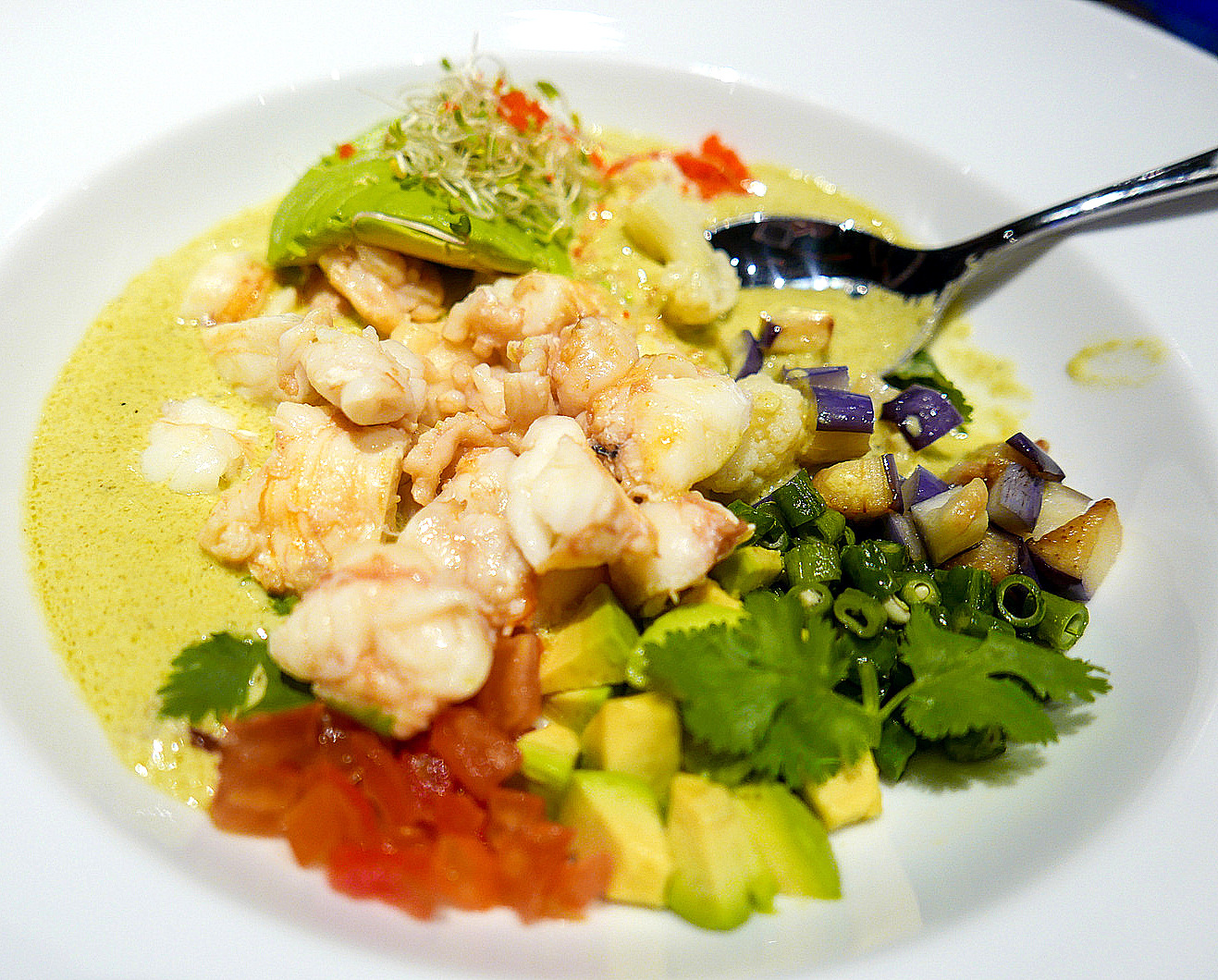 The lamb shank hang laey curry is ideal for customers who like rich and robust concoctions – double-cooked, fall-off-the-bone meat in a savoury northern Thai curry, teamed up again with avocado cubes (yay!) and lychee (RM50).
For red meat devotees, there's also a succulent grilled beef panang curry, terrifically layered and balanced with dragonfruit and other tropical fruits (RM50). Enjoy with Kompassion's marvellous mixed sticky rice, a repudiation of run-of-the-mill steamed white rice.
Nasi campur
If you'd like a complete meal on a single plate, Kompassion II's nasi campur special is a triumph – a fulfilling compilation of rice with assorted curries, tom yam, an egg, fried fare and veggies for only RM18.90. Two light eaters could share this this for lunch.
Desserts and drinks
Desserts and drinks also display shots of extra imagination – mango sticky rice with pandan gelato, red rubies and jackfruit with coconut gelato and cheesecake with coconut, and cendol (RM10 each)
washed down with slow-juiced green mango and passionfruit (RM15; tangy!), lemongrass pandan sparkling (RM10; a nice one if you want something wholesome), a coconut smoothie (RM15; love the topping of attap chee), mango yoghurt smoothie (RM15) and blue flower sparkling (RM10).
All in all, this second venue staunchly reinforces Kompassion as one of our favourite Thai fusion brands; thanks to the team here for having us.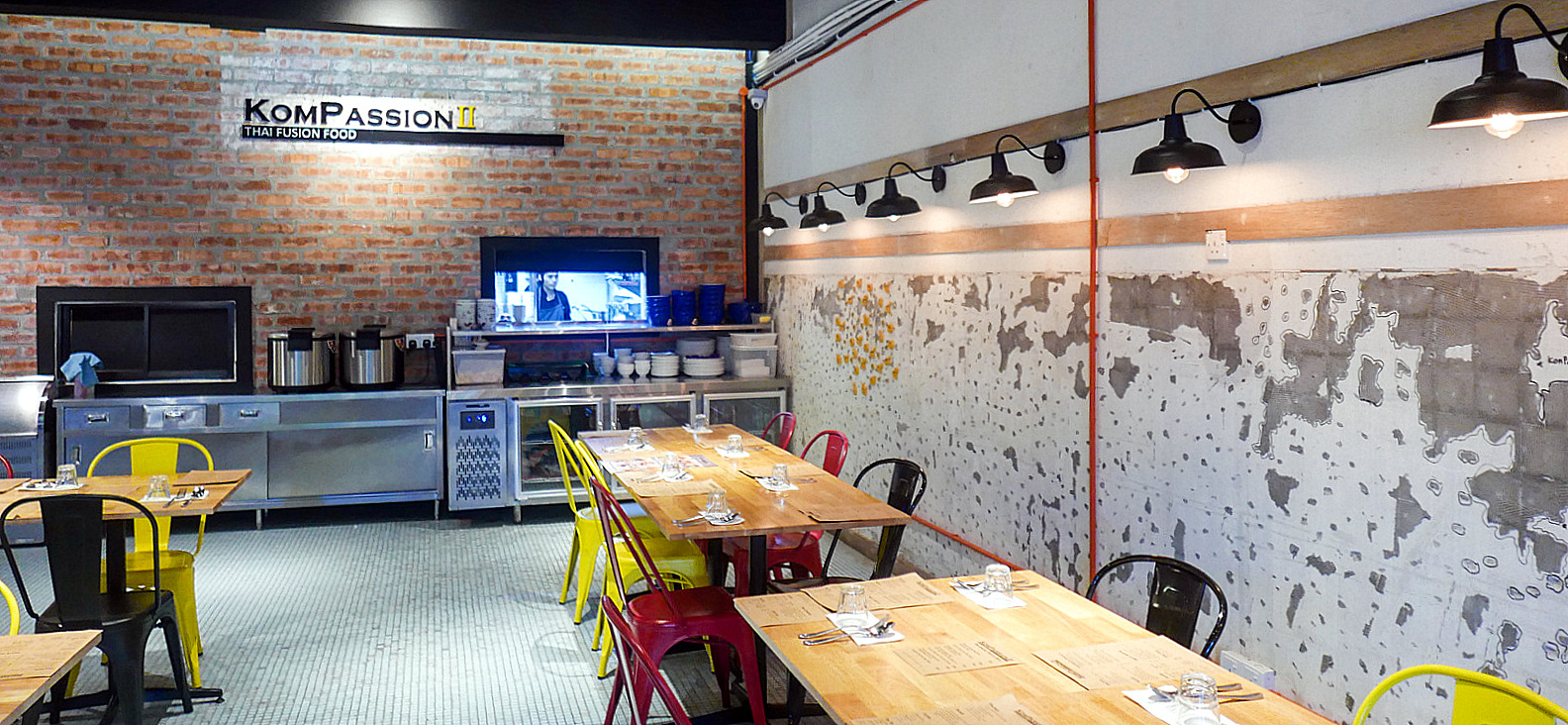 Location & Details
Kompassion II TTDI
15, Lorong Datuk Sulaiman 7, Taman Tun Dr Ismail, Kuala Lumpur.
Tues-Sun, 1130am-230pm; 6pm-1030pm.
Tel: 03-7731-7016