Kirin Ichiban and Ginza Tenkuni at The St. Regis Kuala Lumpur: Omakase review
This review is brought to you in part by Kirin Ichiban and Ginze Tenkuni.
Fans of Japanese gastronomic adventures are in for an uncommon treat, courtesy of this collaboration that combines the elegant pleasures of popular beer Kirin Ichiban with the exemplary techniques of tempura specialist Ginza Tenkuni, taking place at The St. Regis Kuala Lumpur until June 12.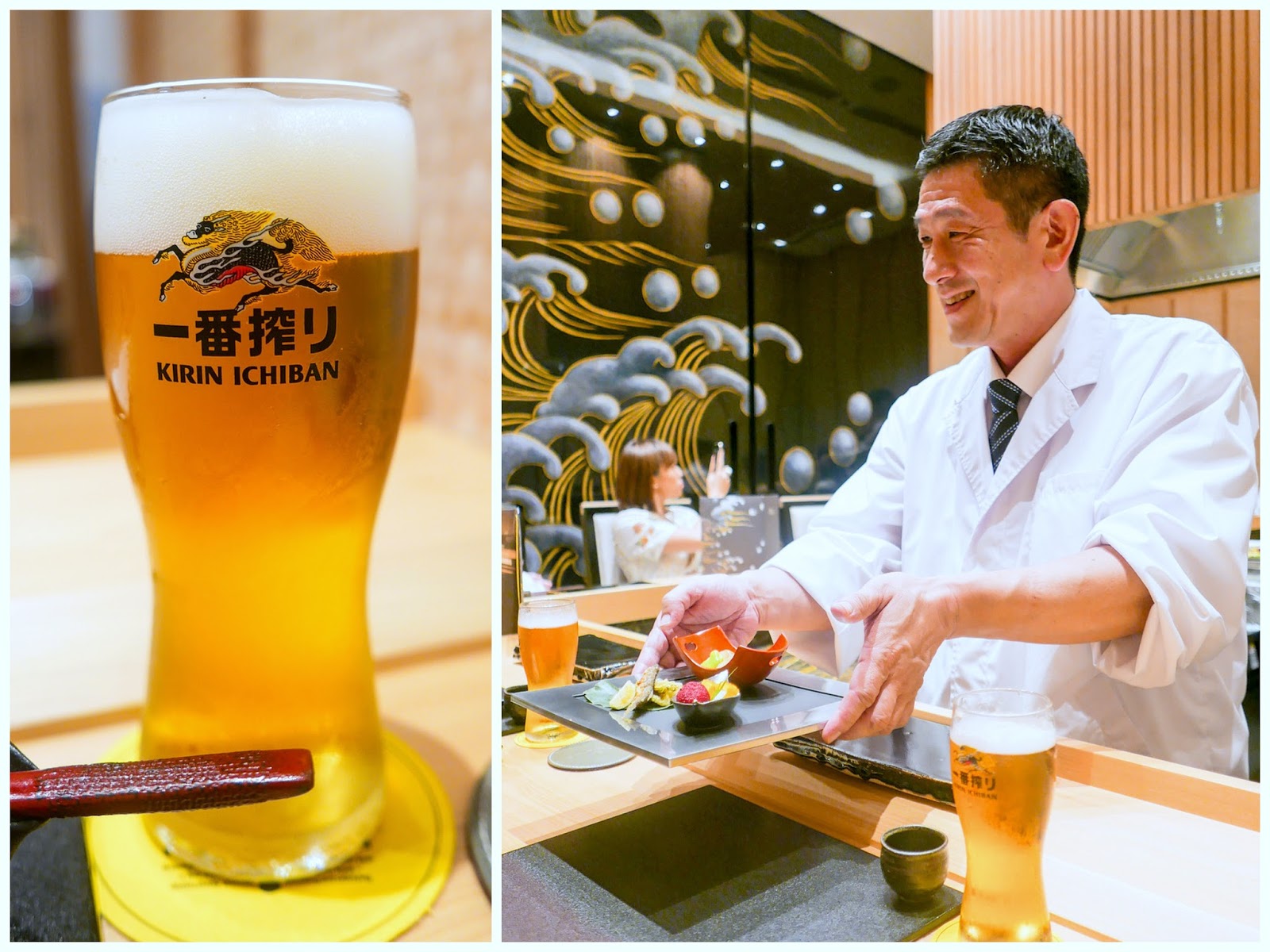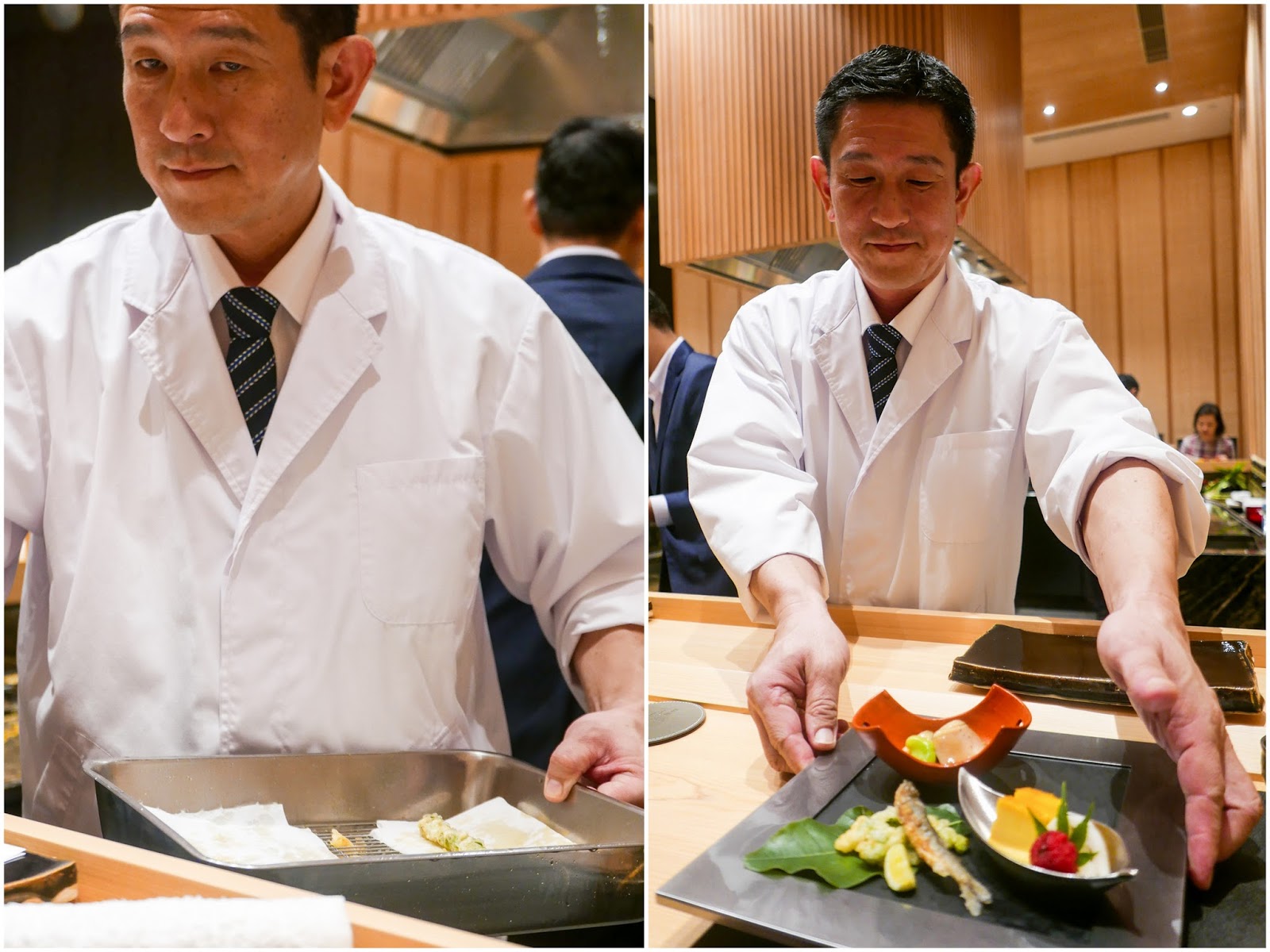 Both the Kirin Brewery and Tokyo-origin Ginza Tenkuni have an eminent history dating back over a century to the 1880s, so this is one meal where patrons are in the hands of artful and assured experts.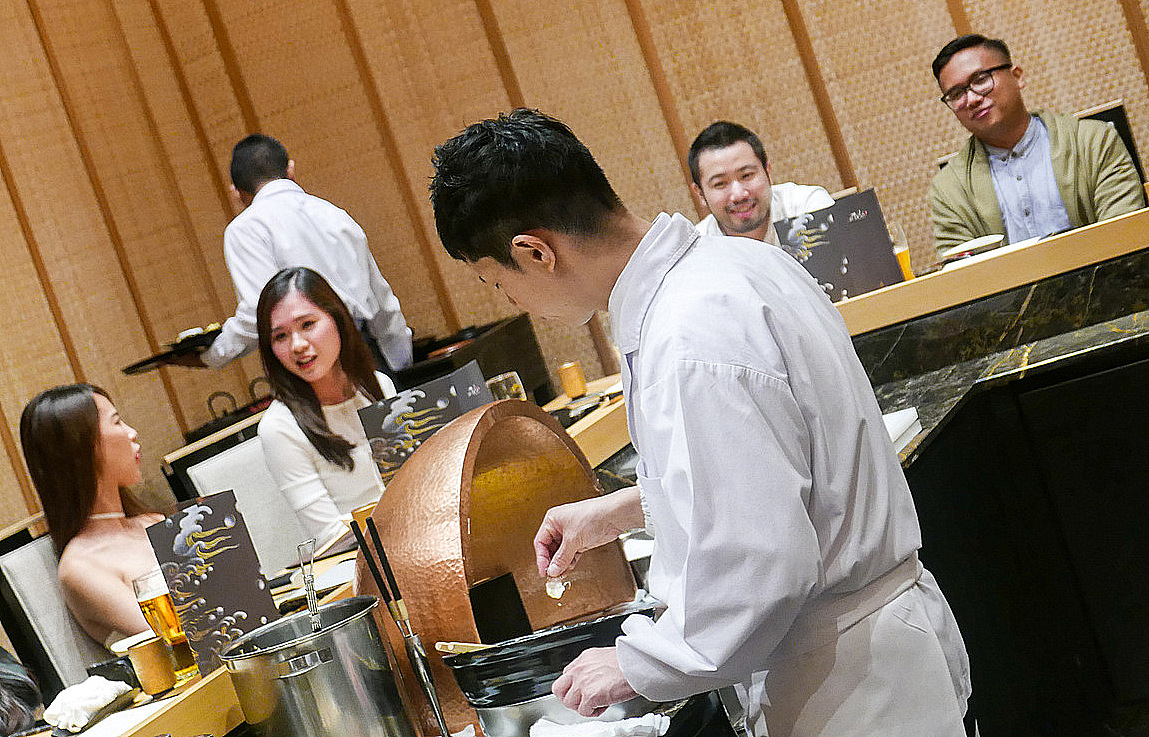 Kirin Ichiban-inspired omakase exprience
Throughout this fortnight, Ginza Tenkuni's new outpost at The St. Regis is hosting lunch and dinner omakase experiences that spotlight an innovative Kirin Ichiban-inspired menu. Course by course, each selection is conceived for harmonious couplings of food and beer, curated through fresh seasonal produce.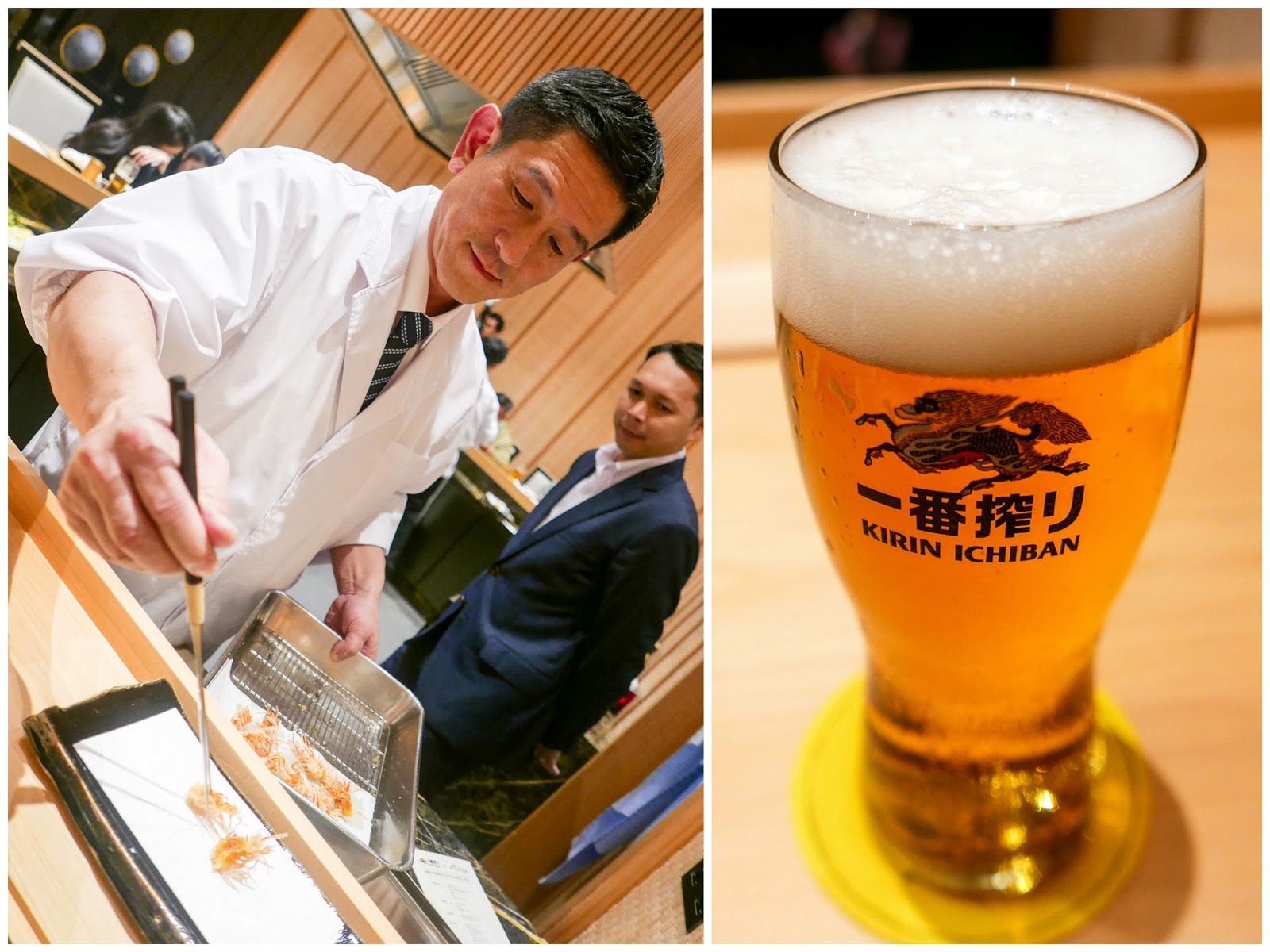 The opening salvo illustrates how Kirin Ichiban can enhance flavours and textures in a manner that remains true to Japanese culinary principles – there's abalone that's been stewed in Kirin Ichiban for 48 hours for a heightened sweetness, alongside edamame kakiage fried in fluffy Kirin Ichiban batter, plus chi ayu (freshwater baby sweetfish), tamagoyaki (rolled omelette) and yamamomo (bayberry), each keeping the palate invigorated for the next bite.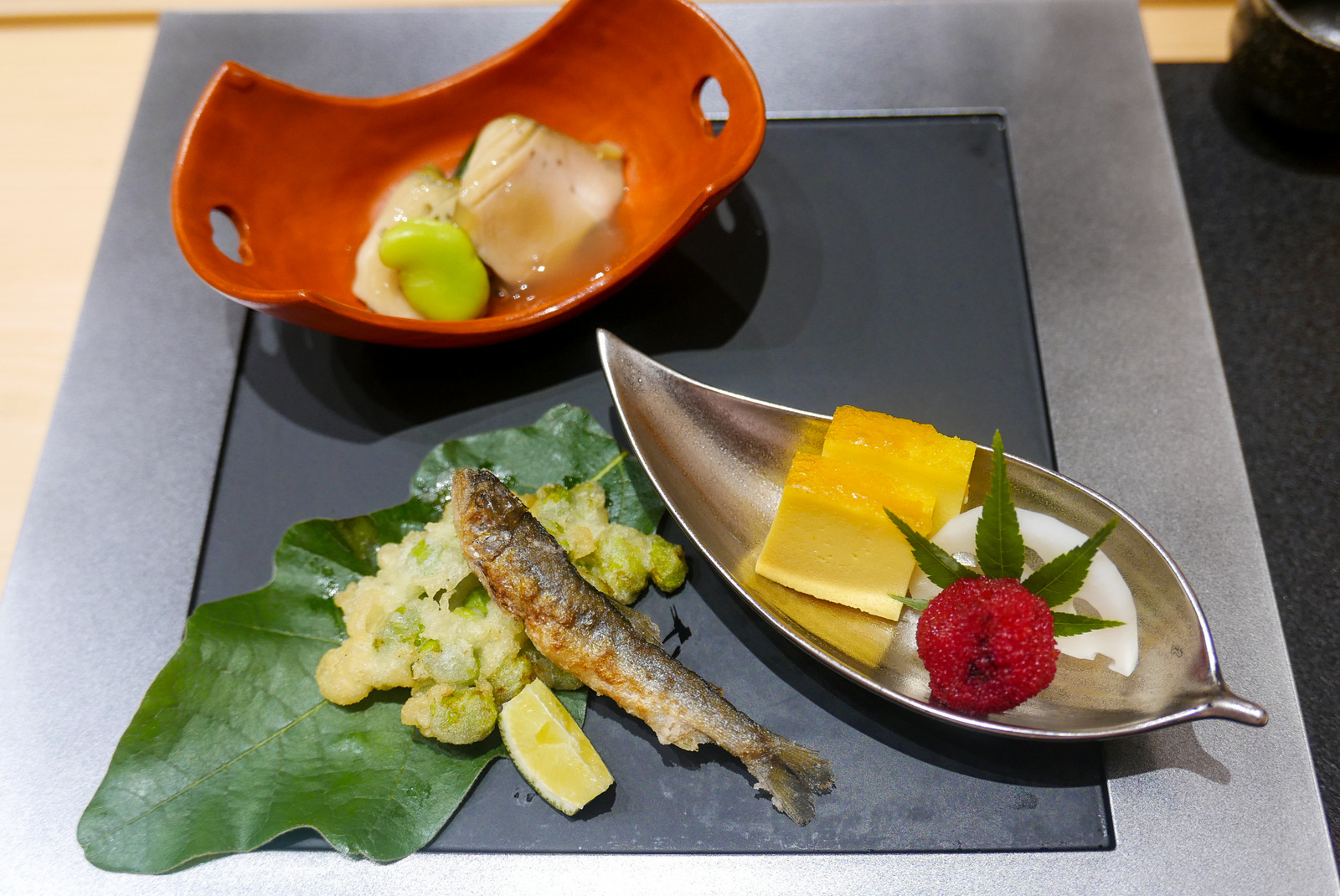 Every choice of fish and meat is meticulously considered – for example, the fugu tataki (briefly seared pufferfish) emerges with a spicy-sour garnishing that's meant to leave a lingering sensation when matched with Kirin Ichiban.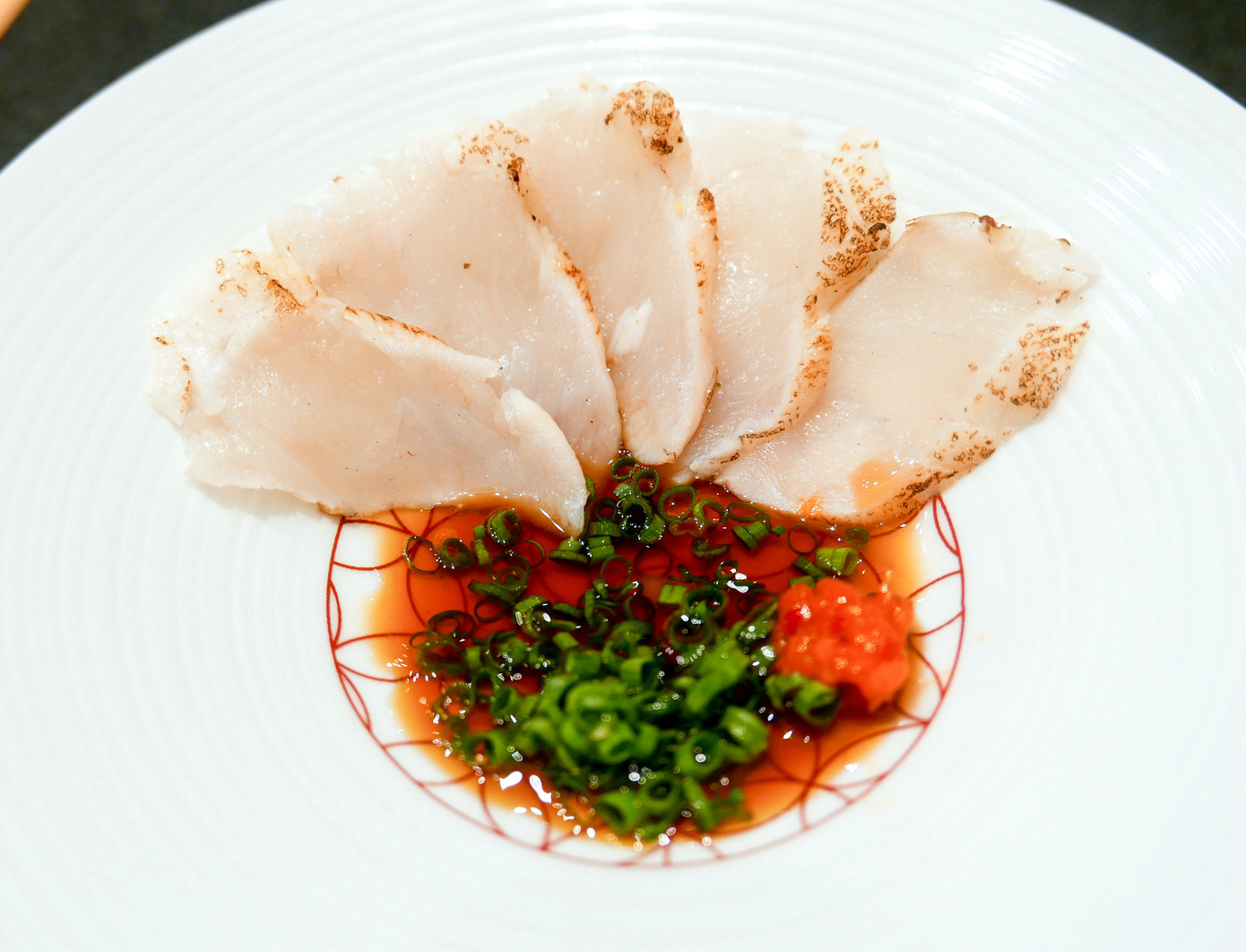 On the sashimi platter, the crisp beer with its bright finish plays its part by slicing through the fattiness of the chutoro while preserving the pure nuances of the hiramasa, cleansing the taste buds with a light carbonation after each round.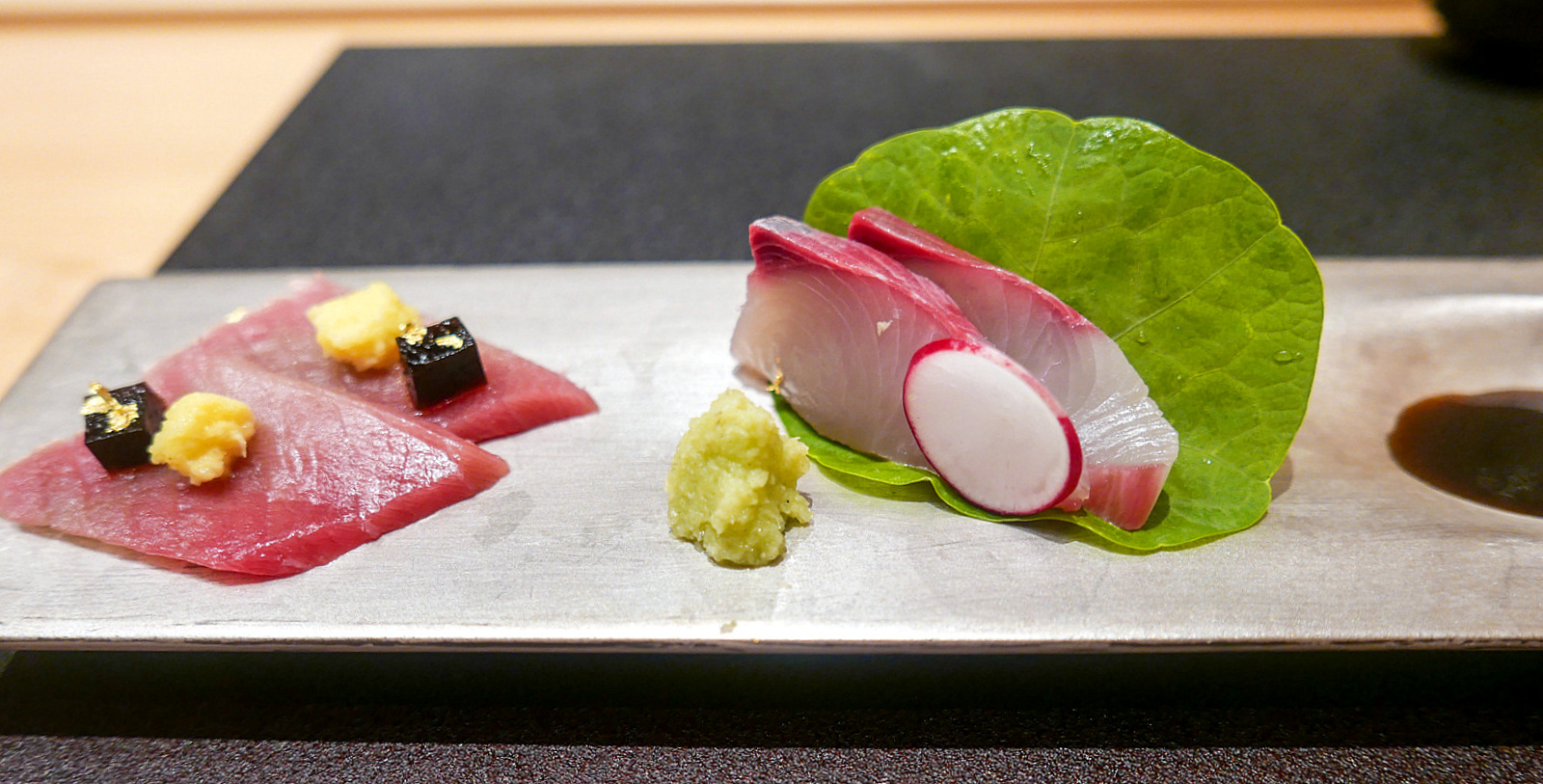 It helps that our glasses of beer are continuously replenished before they're ever empty – Kirin Ichiban and Miyazaki beef make for a richly commanding pairing, with the ravishingly marbled meat also bolstered by condiments comprising broccoli puree salt, plum salt and mustard seed sauce.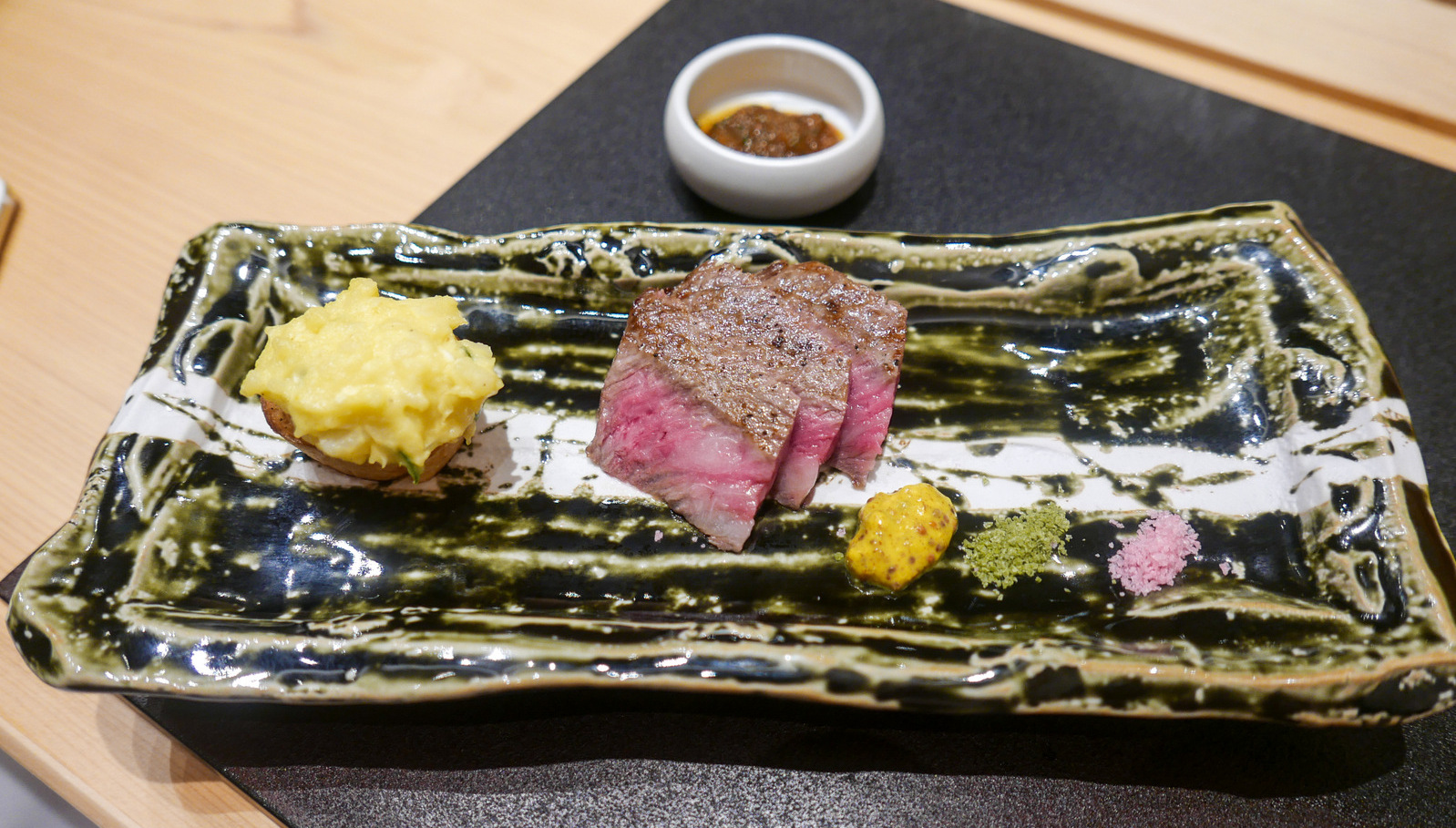 Tempura omakase
The most eagerly anticipated courses arrive next: Ginza Tenkuni is KL's first restaurant that specialises in tempura omakase, led by executive chef Satoshi Uehara, tempura chef Kenichi Ishikawa and a team whose hospitality shone throughout our visit.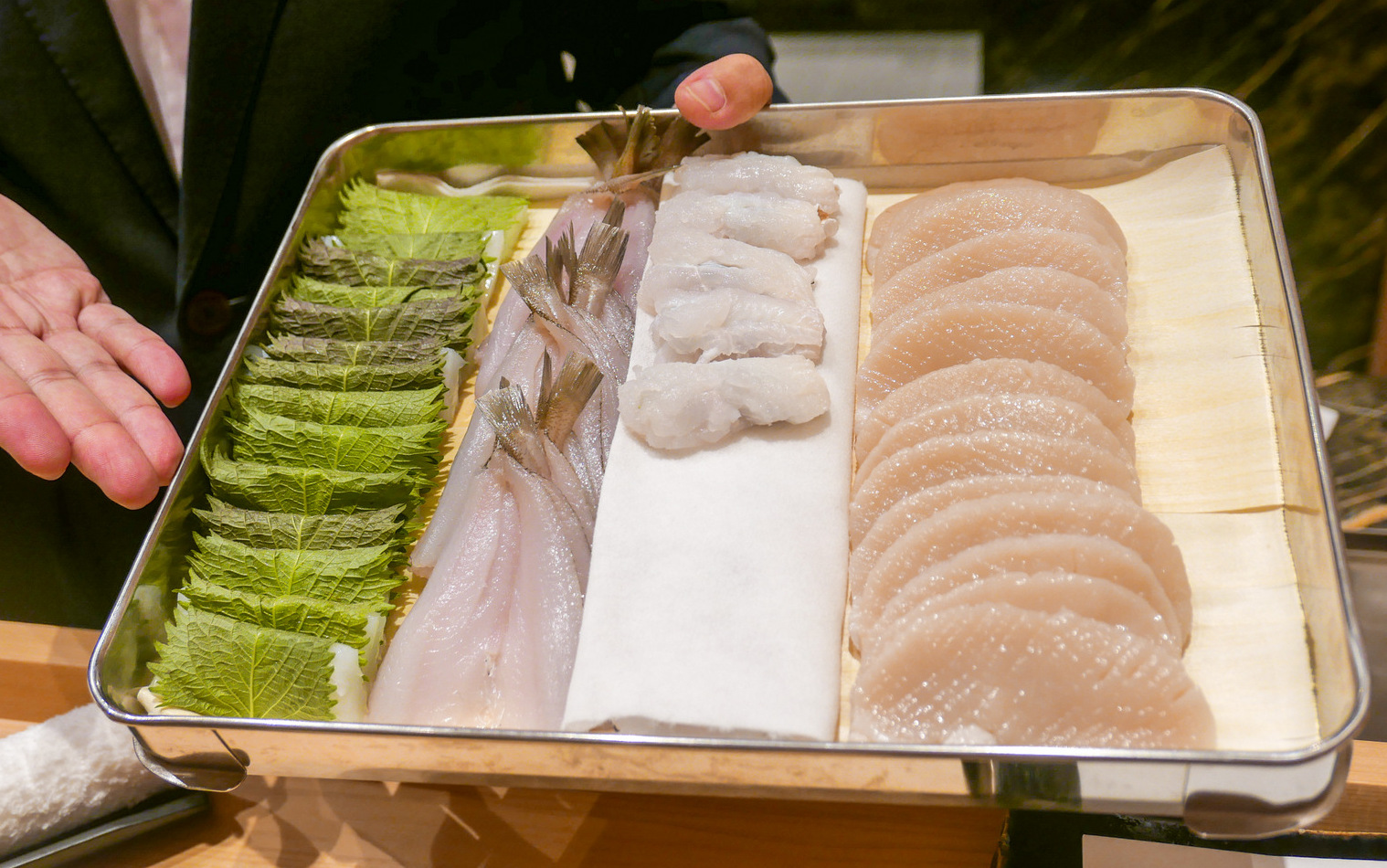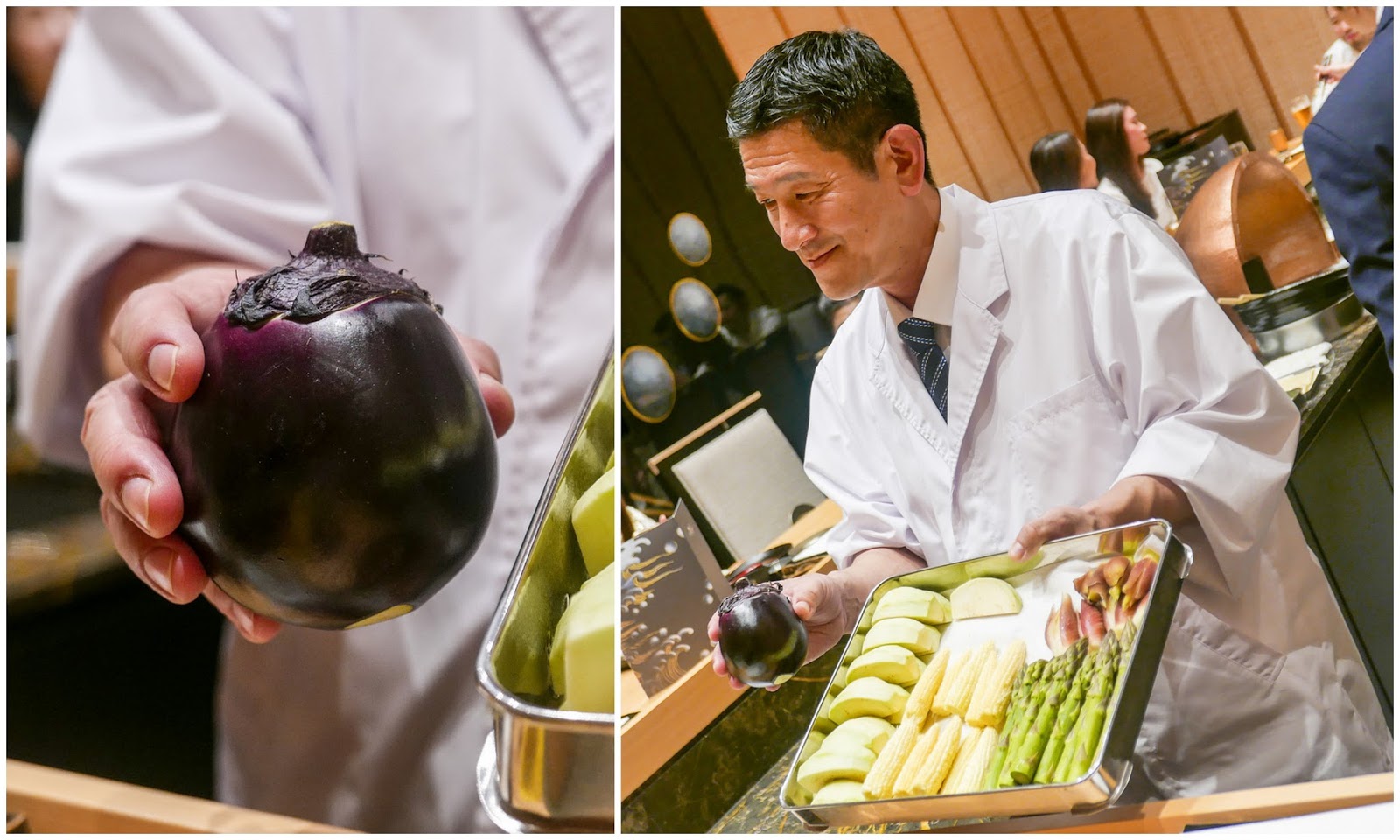 For the Kirin Ichiban collaboration, customers can expect top-flight cuts of seafood alternating with vegetables, airily battered with a superior blend of sesame and corn oil in accordance to the generations-old Edo-period heritage, cooked and served at the outlet's exquisite Hinoki cypress counter, to be dipped in salt with lemon or fragrant house-made tentsuyu with grated radish.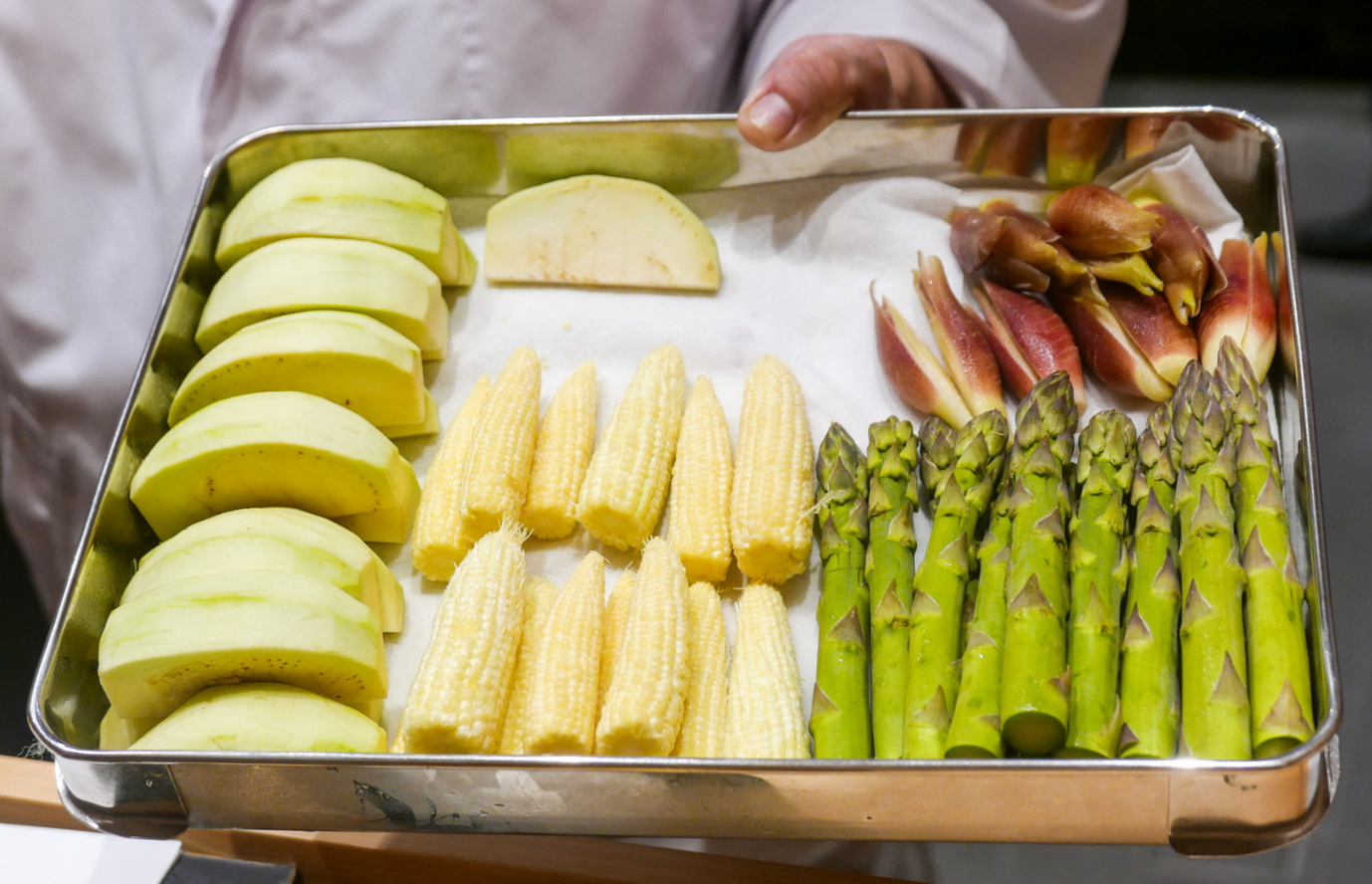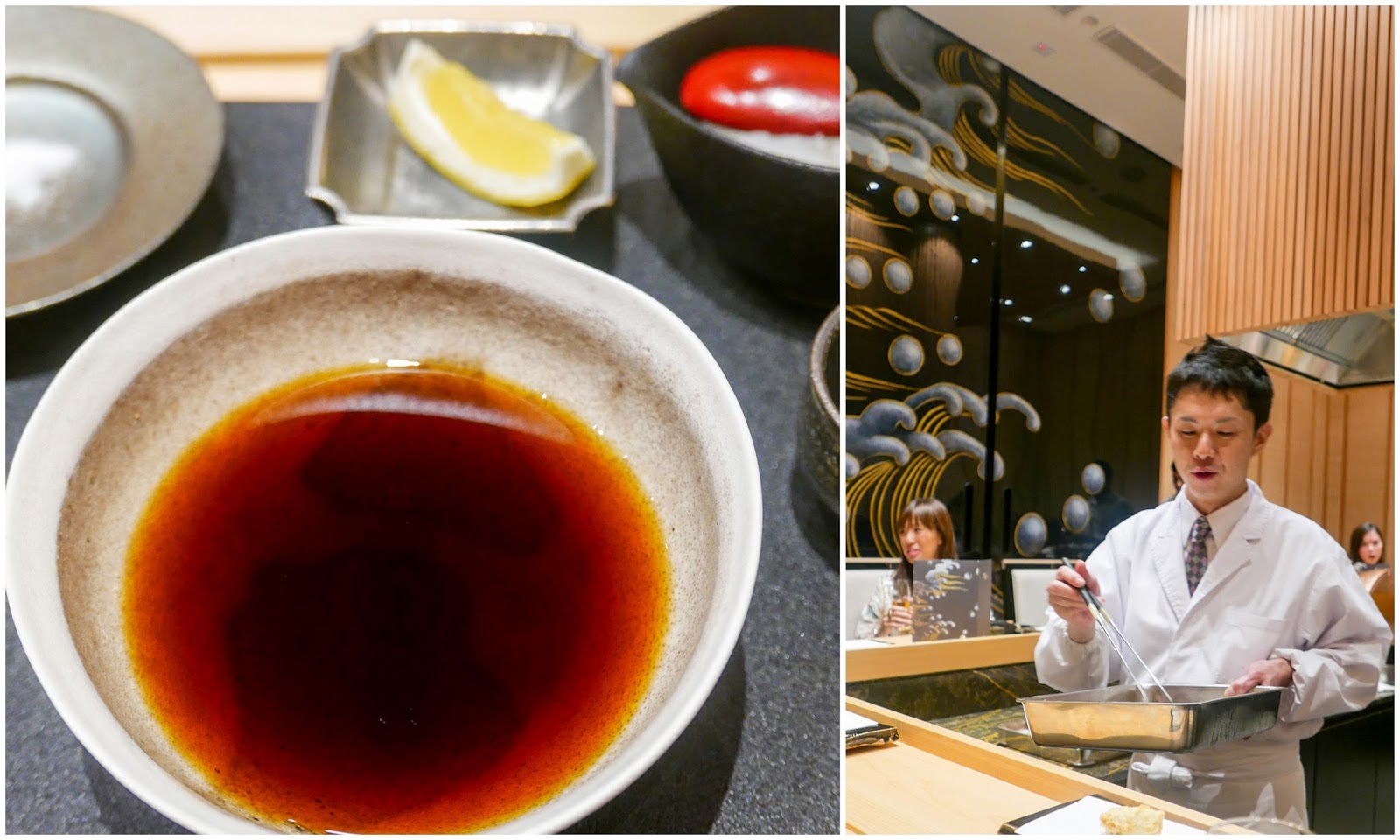 From the juicy, ocean-savoury crunch of kuruma ebi (imperial prawns) to the firm moistness of pike conger, the rejuvenating perkiness of Japanese ginger to the succulence of pen shell clams, the harvest-fresh sweetness of young corn to the best-of-land-and-sea shiso-wrapped bigfin reef squid, the chunky eggplant to the sweet-fleshed garfish to the luscious asparagus, each piece is ideally finished with a sip of Kirin Ichiban – a 100 percent malt beer that's known for its 'First Press' brewing method that yields a clean, smooth zestiness – to reveal distinctive flavour profiles that bring out the best in both the food and beverage. Some of us easily enjoyed five (or was it six) glasses of Kirin Ichiban per person by the end of this more than two-hour dinner.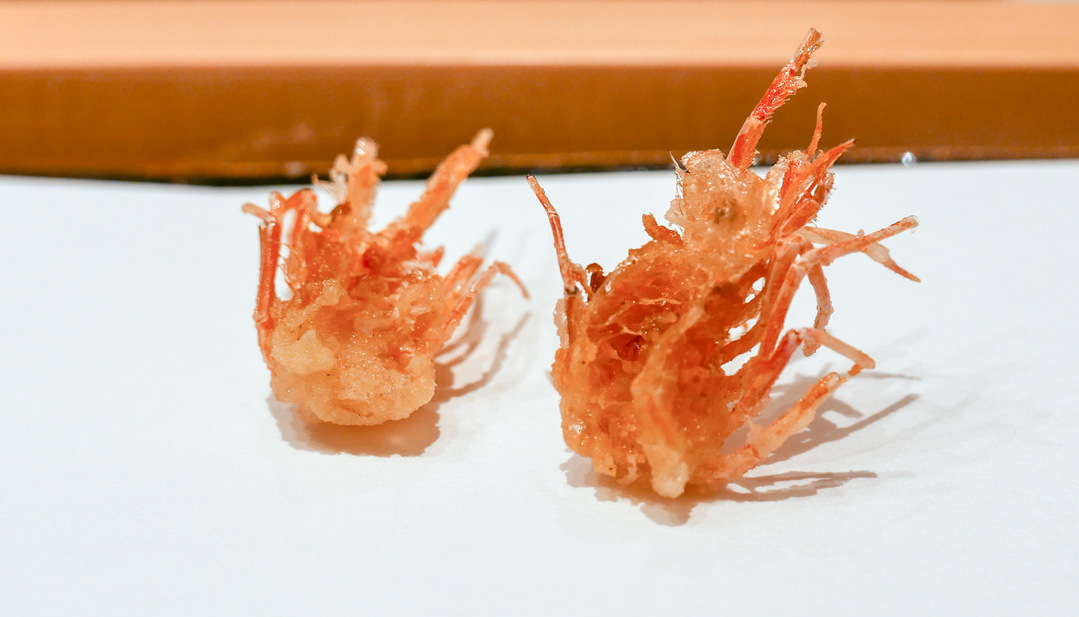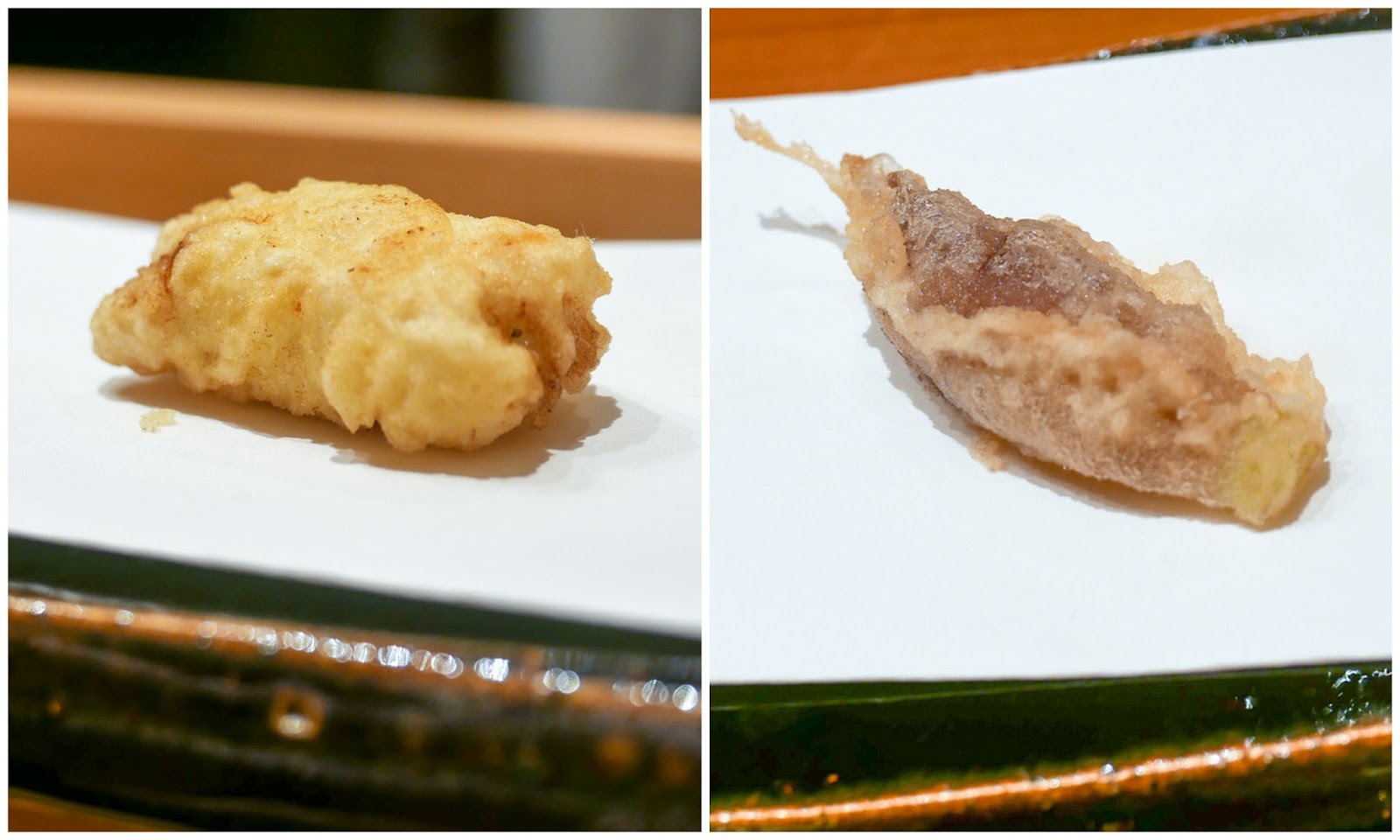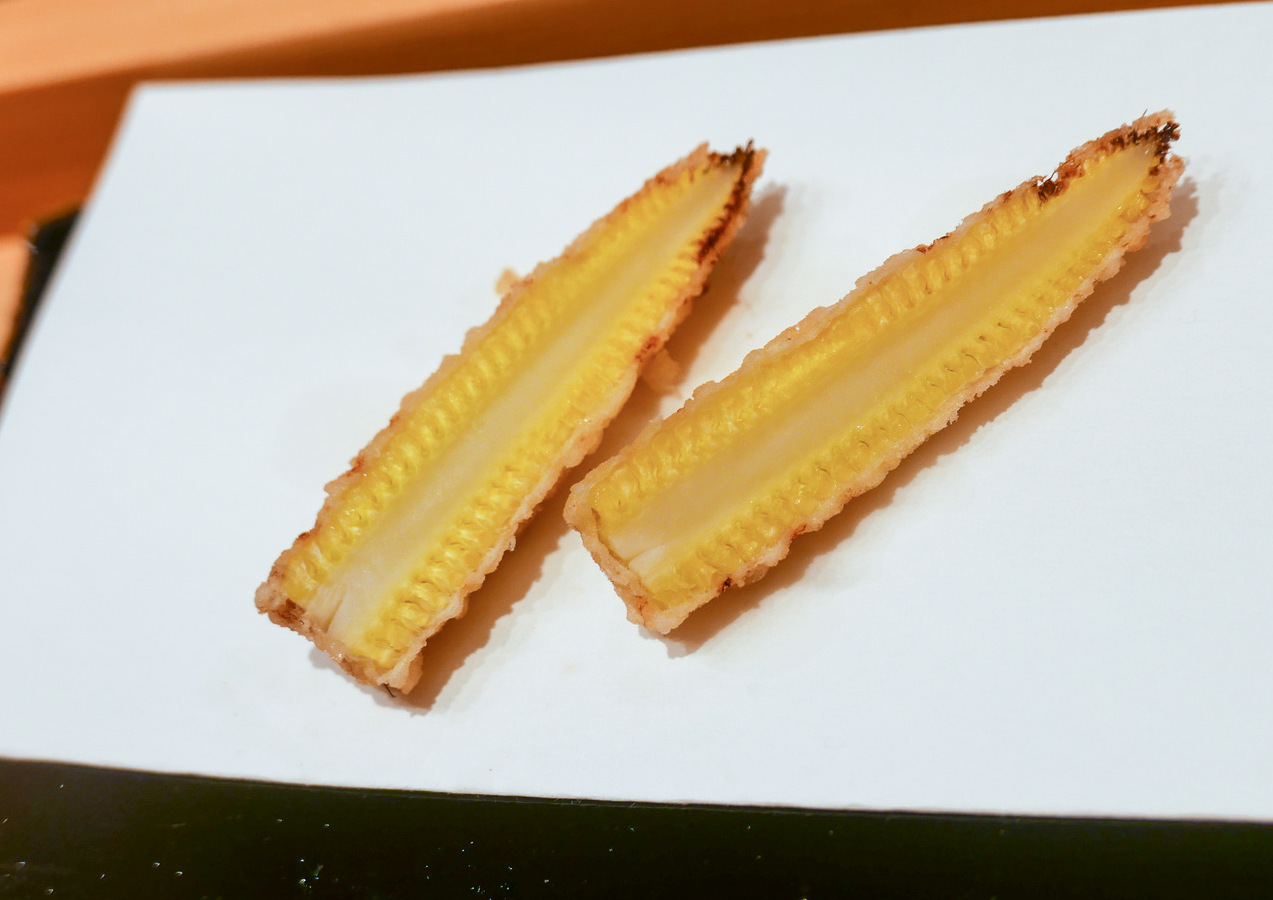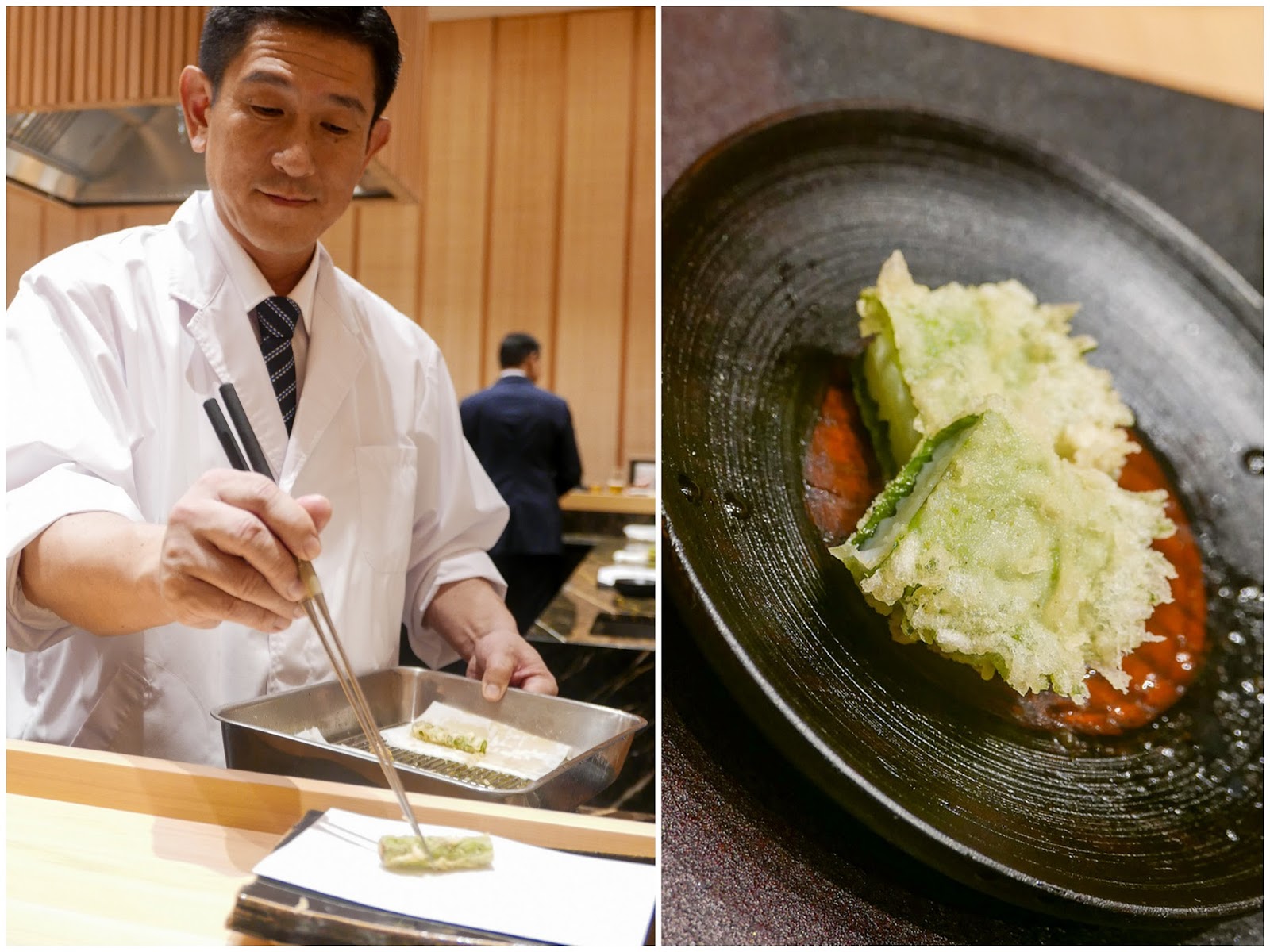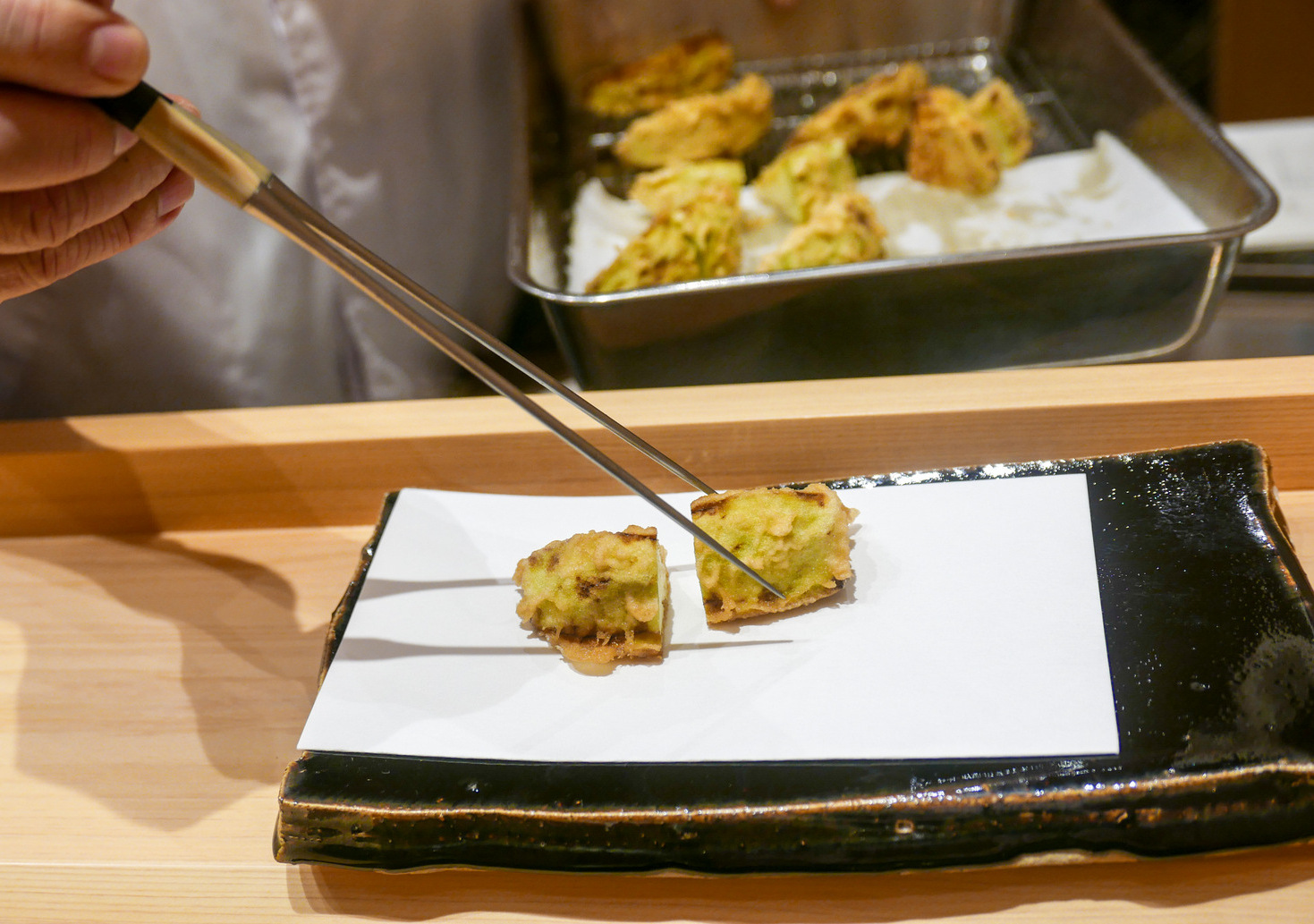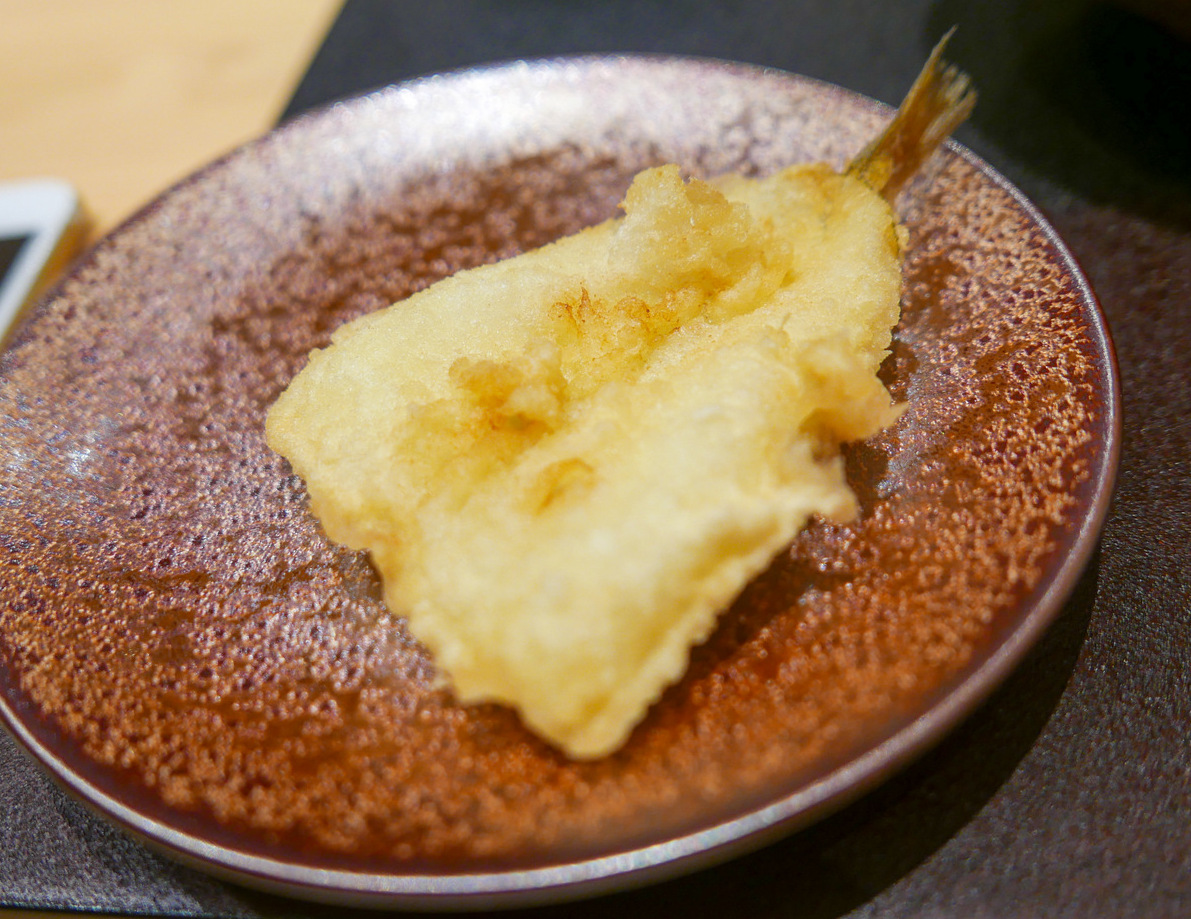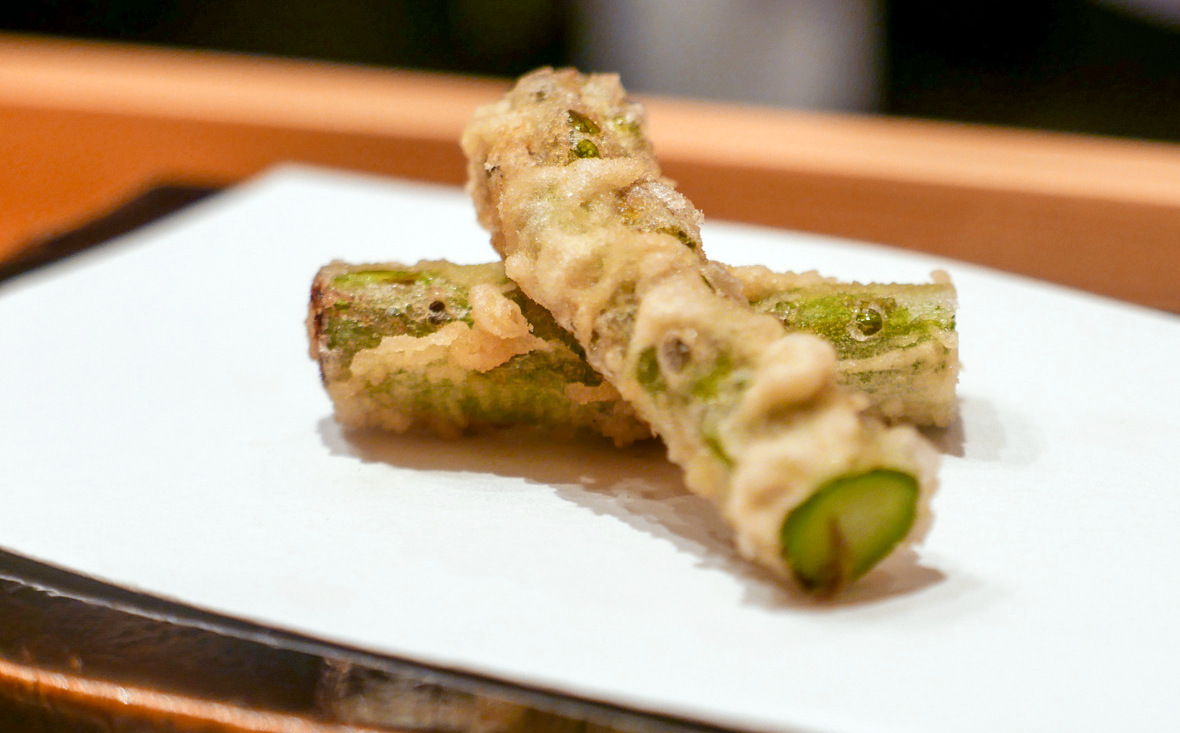 Wrapping up the experience
Ensuring that everyone leaves satiated, the menu wraps up with Inaniwa udon, another Edo-era classic, with Ginza Tenkuni's signature kakiage of shrimp and Japanese parsley, plus a dipping sauce whose dimensions of umami hold up well against the now-familiar dynamics of Kirin Ichiban.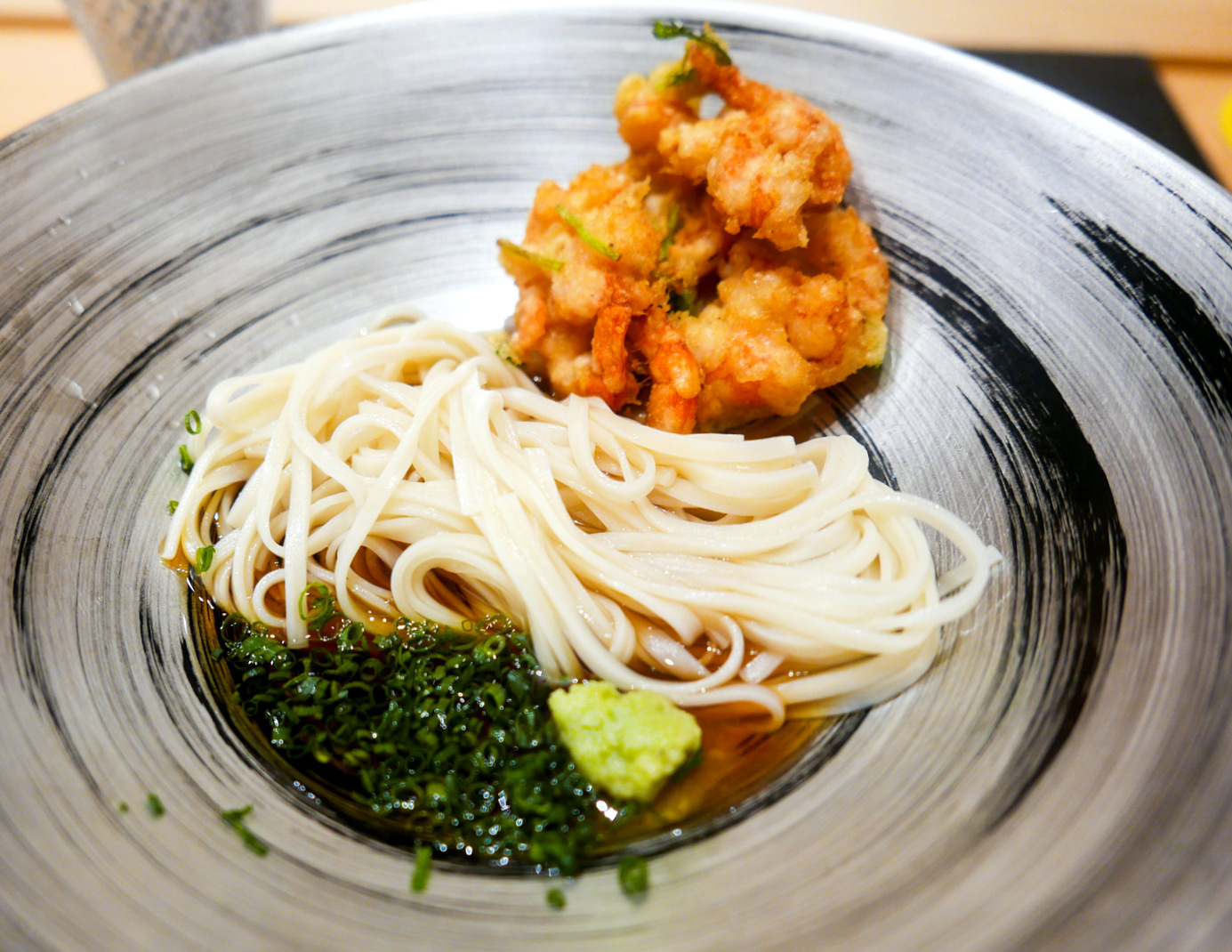 Dessert surfaces in the shape of Japanese fruits – monumentally gorgeous melon, grapes and berries – and a parting shot of Kirin Ichiban, this time transformed into an effervescent jelly, complete with beer foam.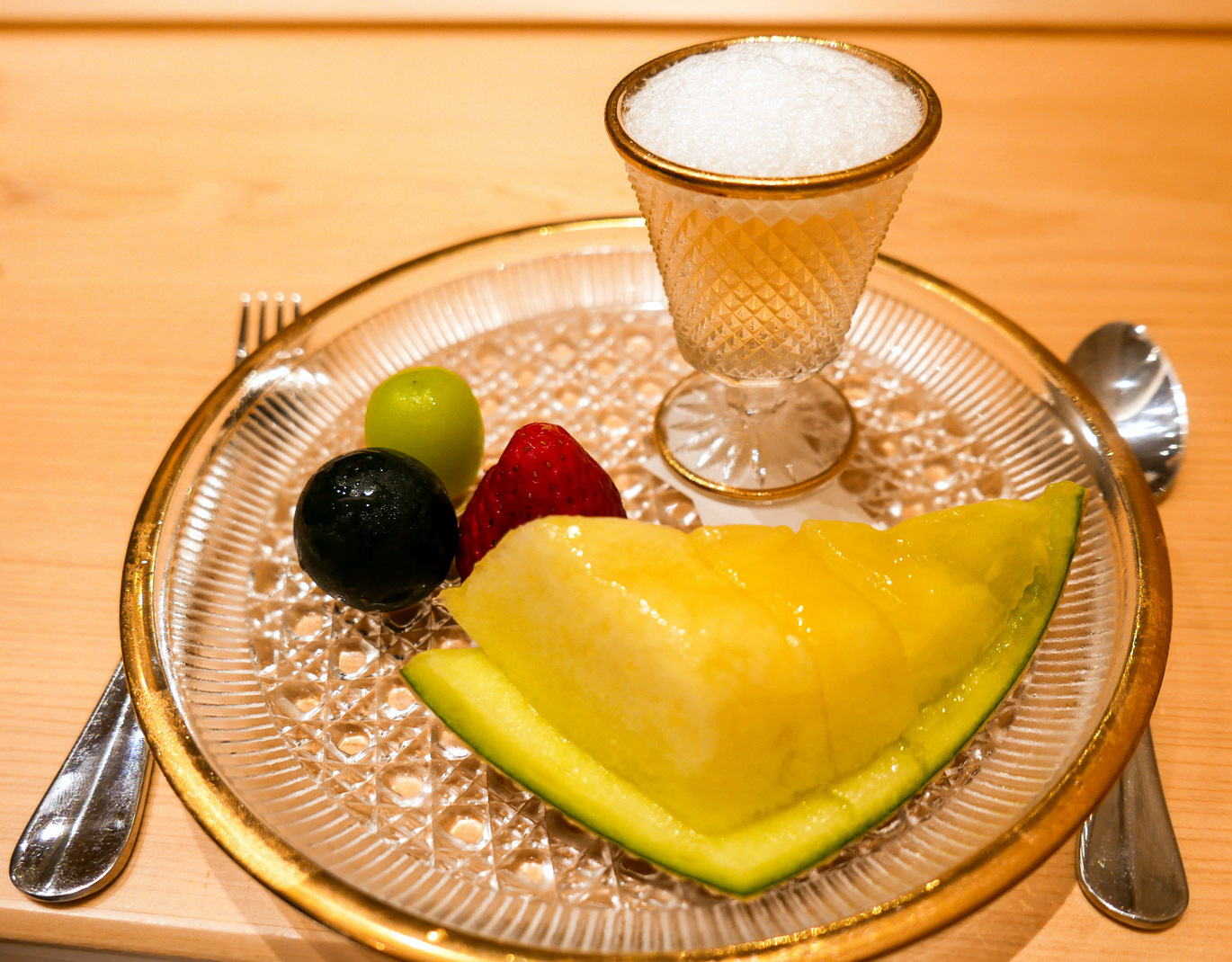 The omakase experience is priced at RM1,200; reservations seem essential, since the counter seats only a dozen or so patrons (though up to eight private rooms are also available). Many thanks to Kirin Ichiban and Ginza Tenkuni for having us here.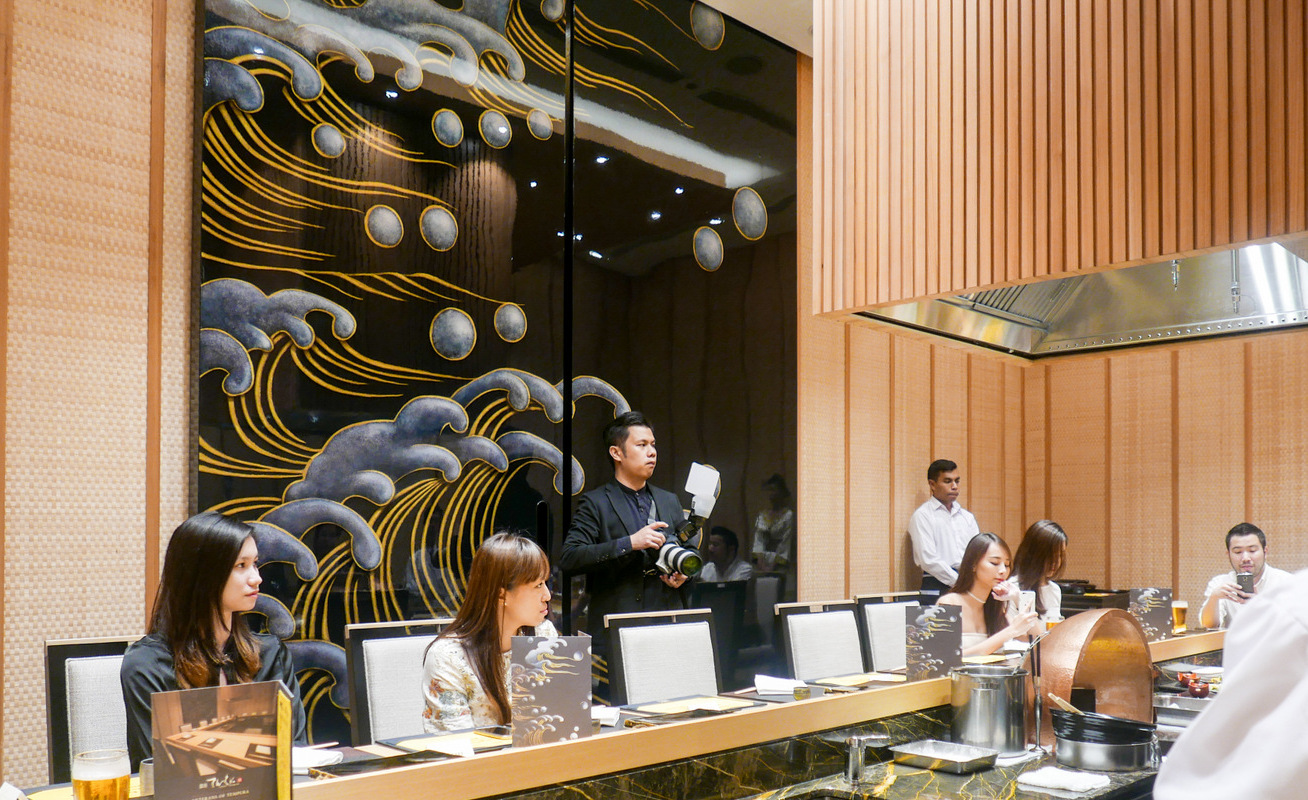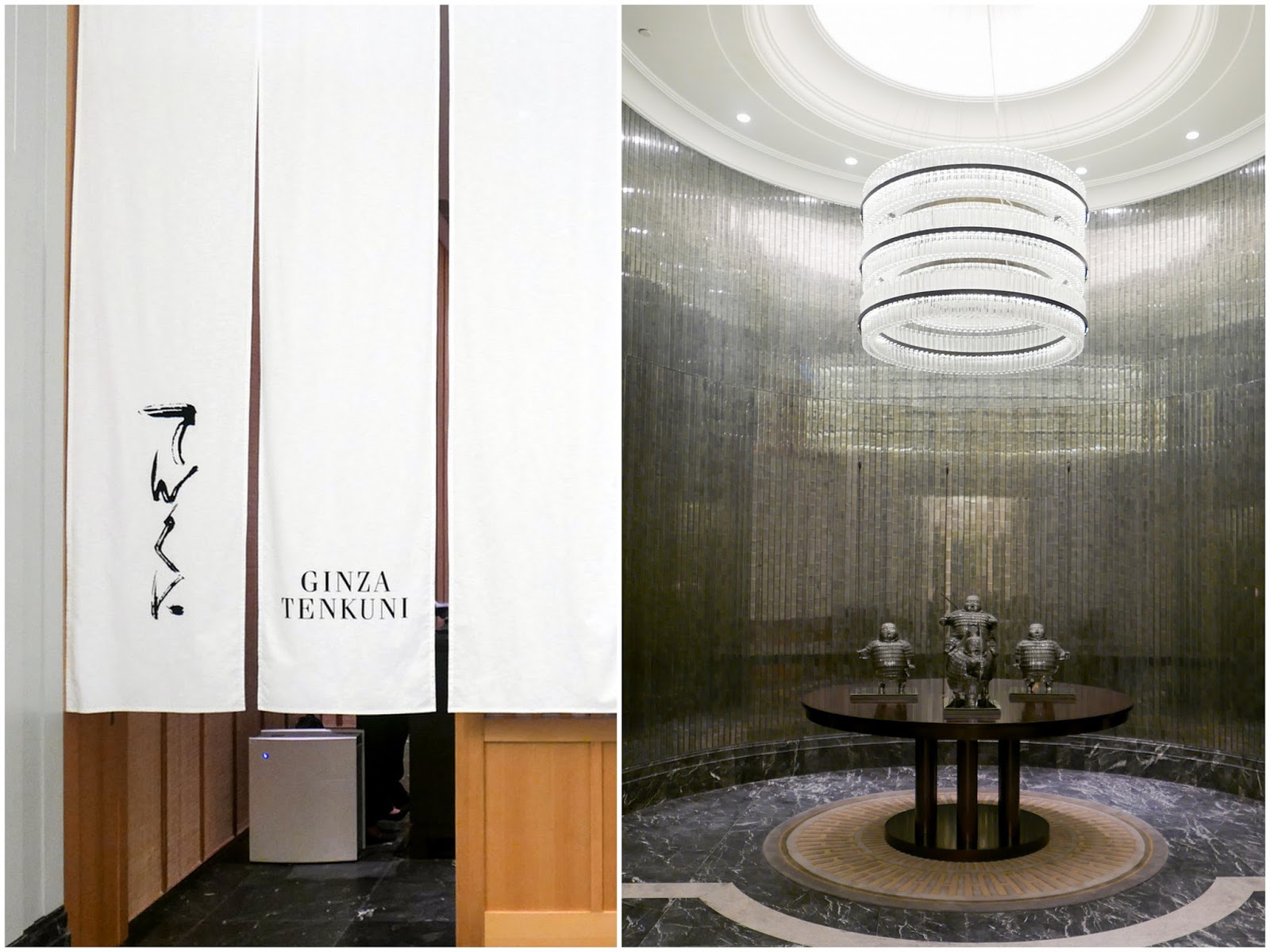 Location & Details
Kirin Ichiban x Ginza Tenkuni
Ginza Tenkuni, Level 3A, The St. Regis Kuala Lumpur, Jalan Stesen Sentral 2, Kuala Lumpur Sentral.
Open Tuesday-Sunday, lunch and dinner
Tel: +603-2727-6688