Kind Kones Vegan Ice Cream Bar at Mont Kiara: Cafe review
Touted as Southeast Asia's first full-fledged vegan ice cream bar, Kind Kones' philosophy is that everyone should be able to enjoy ice cream – this is a dairy-free treat that you can indulge in without remorse, free of health-harming preservatives and processed sugars, crafted with a mother's care. Kind Kones' co-founder Serina S. Bajaj, a self-confessed dessert enthusiast, has previously dabbled in making ice cream for clean eating at home, and with an 18-month daughter now in her household, her passion for nurturing wholesome dietary habits is the spark that makes Kind Kones worth supporting.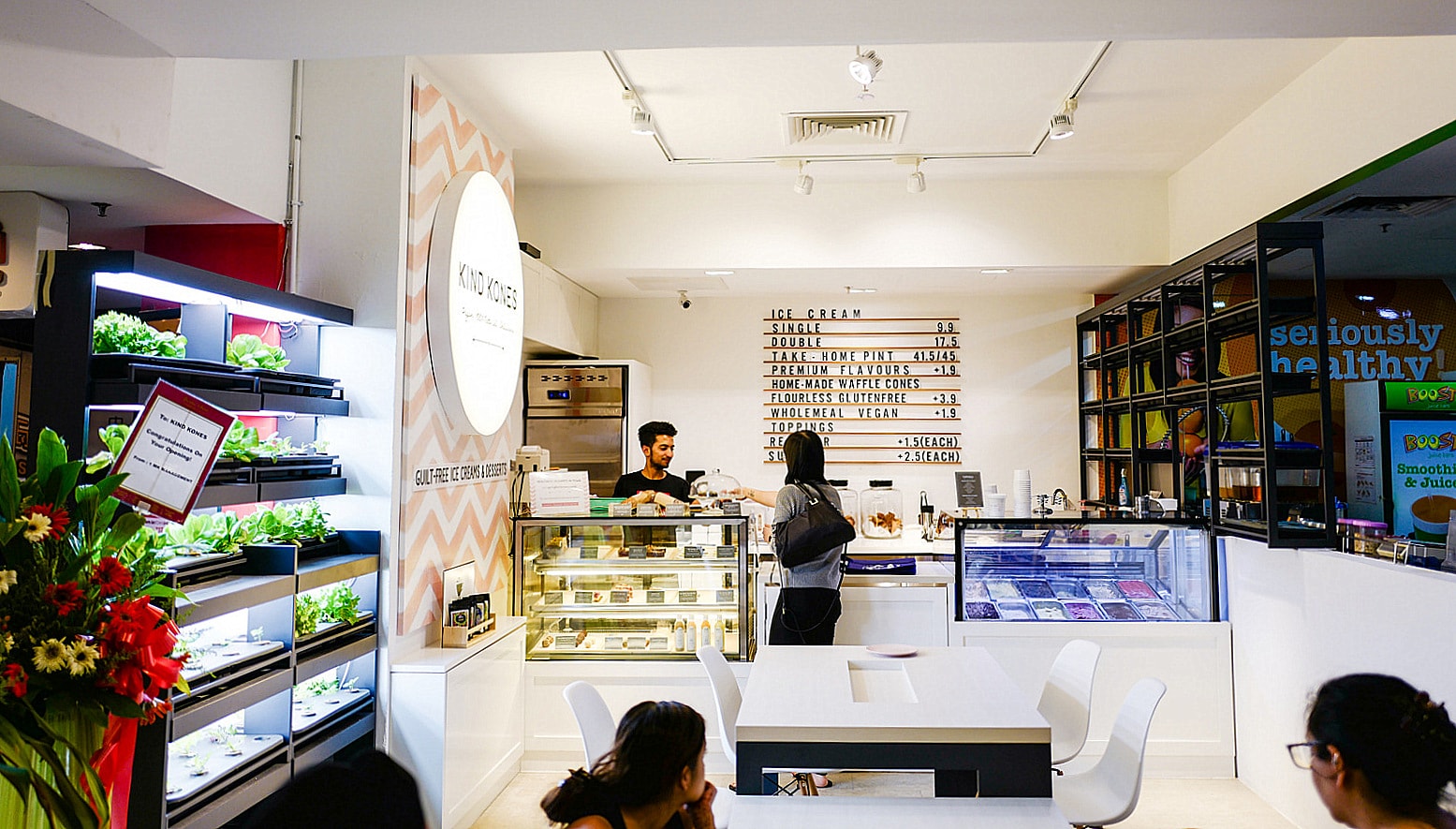 Flavours
While Kind Kones has nearly 30 tried-and-tested flavours in its arsenal, customers will find a dozen available daily, maneuvering from Turkish coffee to French vanilla, black sesame to dark chocolate, with several sorbets such as pineapple mint or lychee rose. We ordered a couple of cones, one featuring Cinnamon Toast, the other Jackfruit. The flavours are delicate but distinctive, the textures light but still reasonably creamy – a respectable replacement for traditional ice cream. Each flavour is thoughtfully constructed; the Cinnamon Toast relies on crumbs of vegan sourdough toast, smoothly blended with coconut milk and cinnamon, while other flavours may have bases such as almond milk. Customers even have a choice of wholemeal vegan or gluten-free cones, both made mainly with nuts. The top-drawer ingredients make the RM9.90 single-scoop and RM17.50 double-scoop price tags justifiable, especially since the Kind Kones team presses plenty of ice cream into each serving.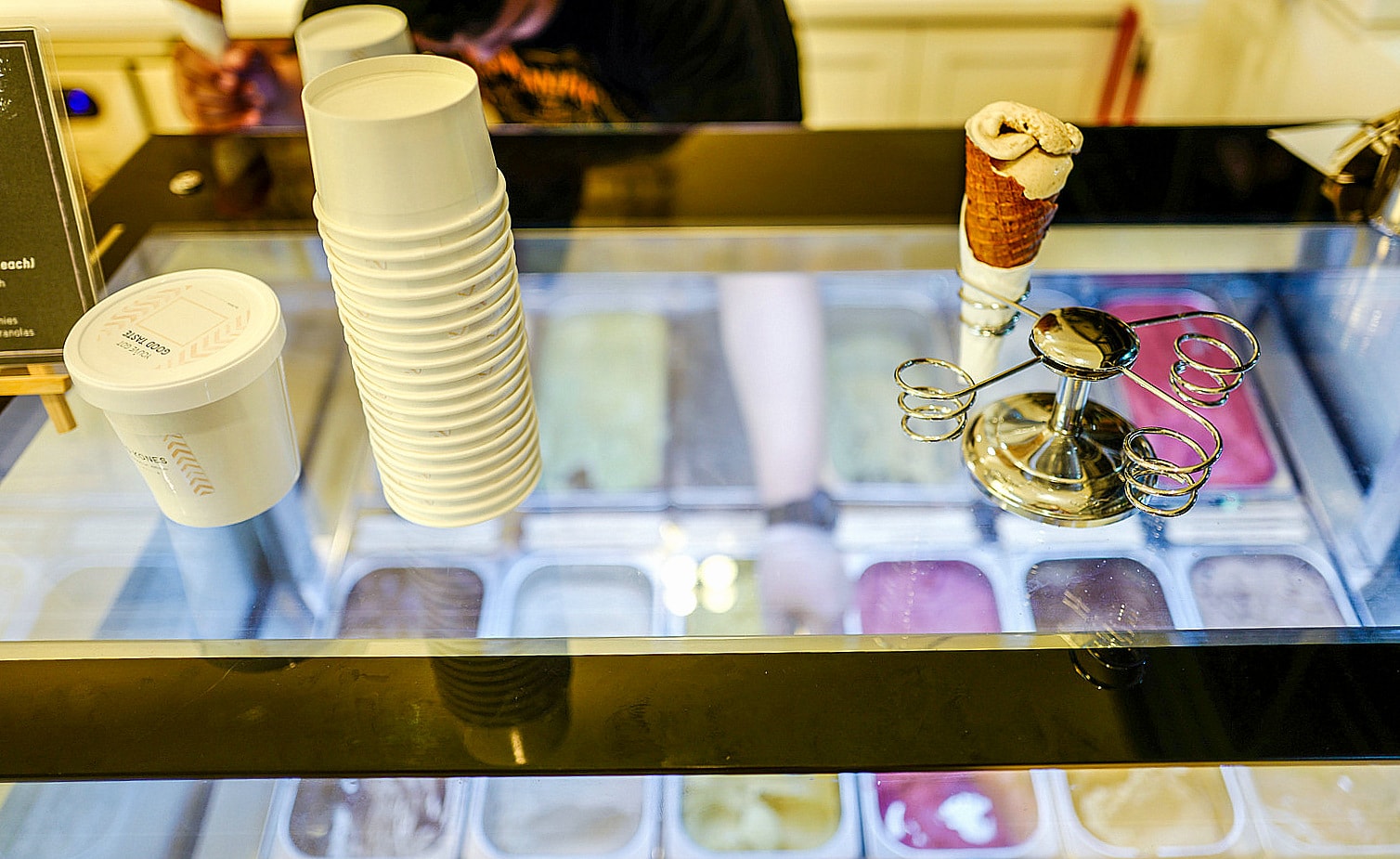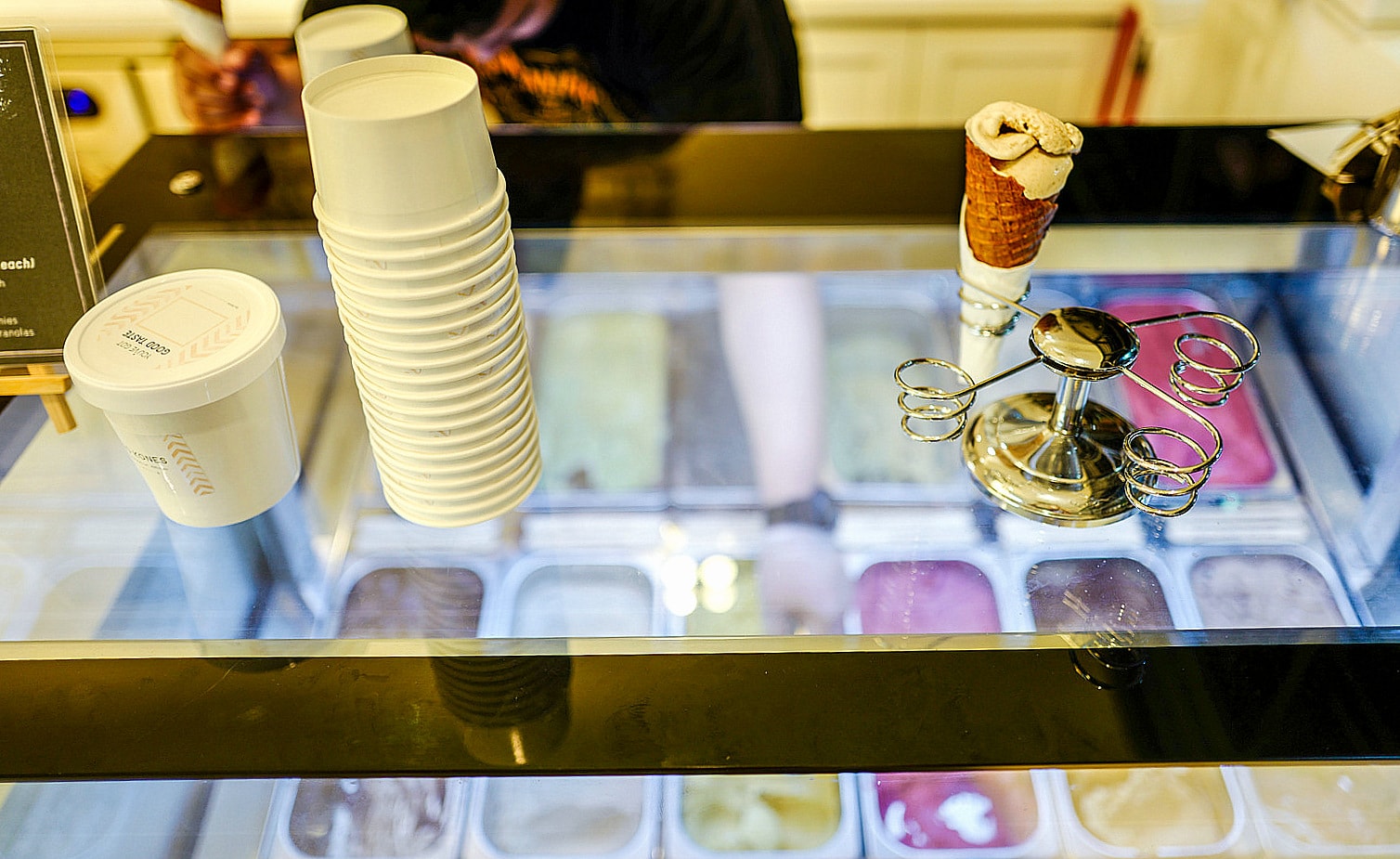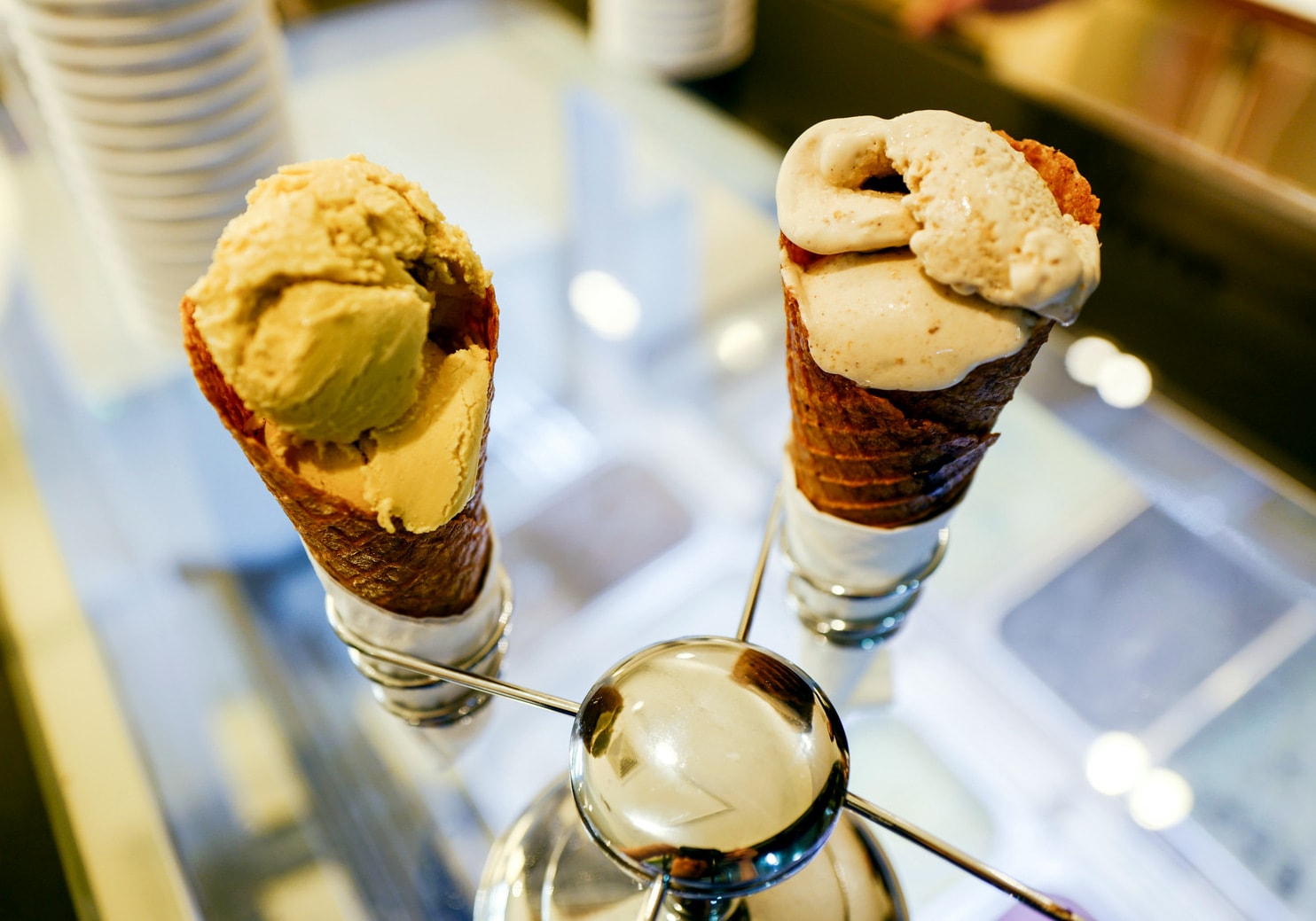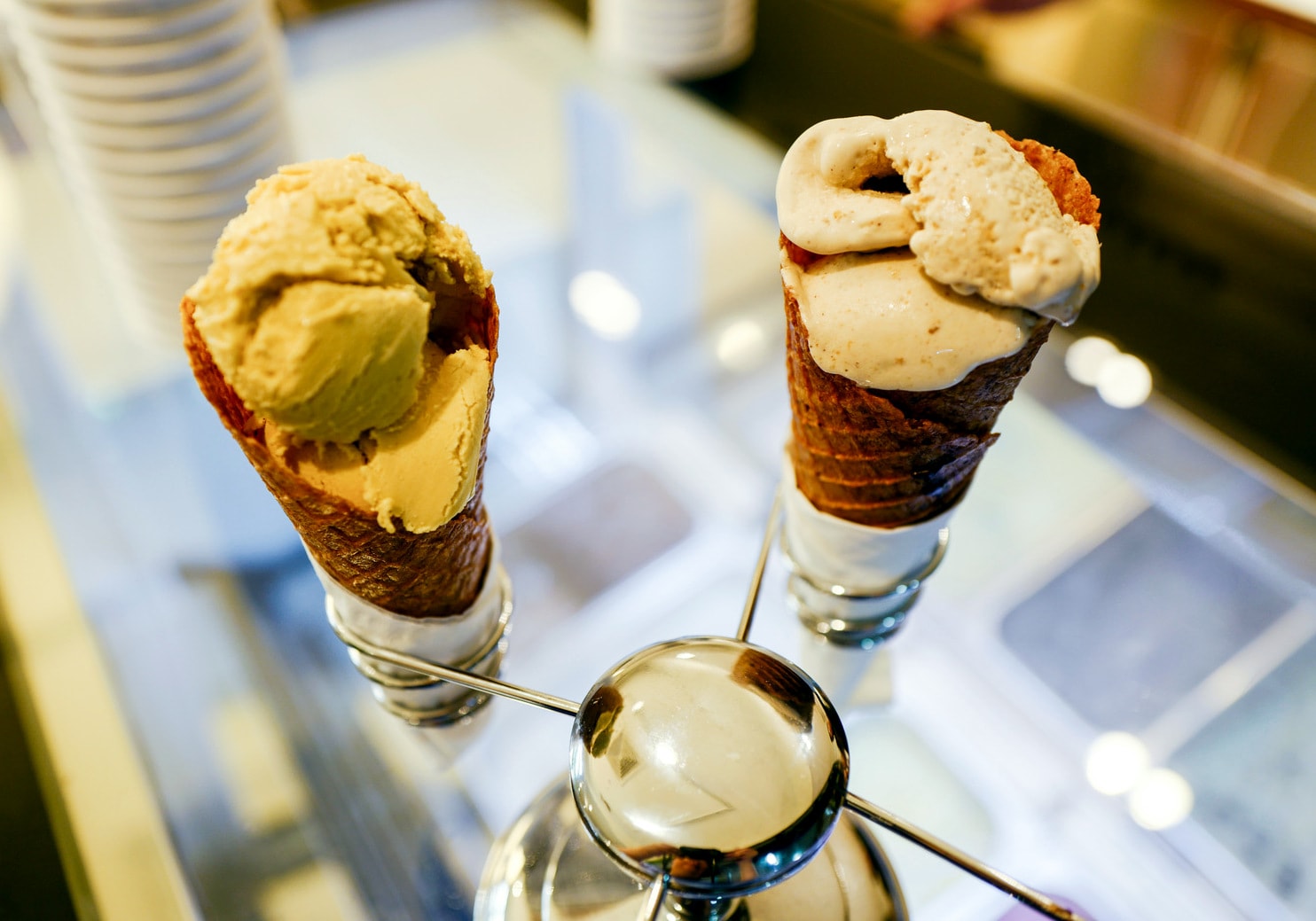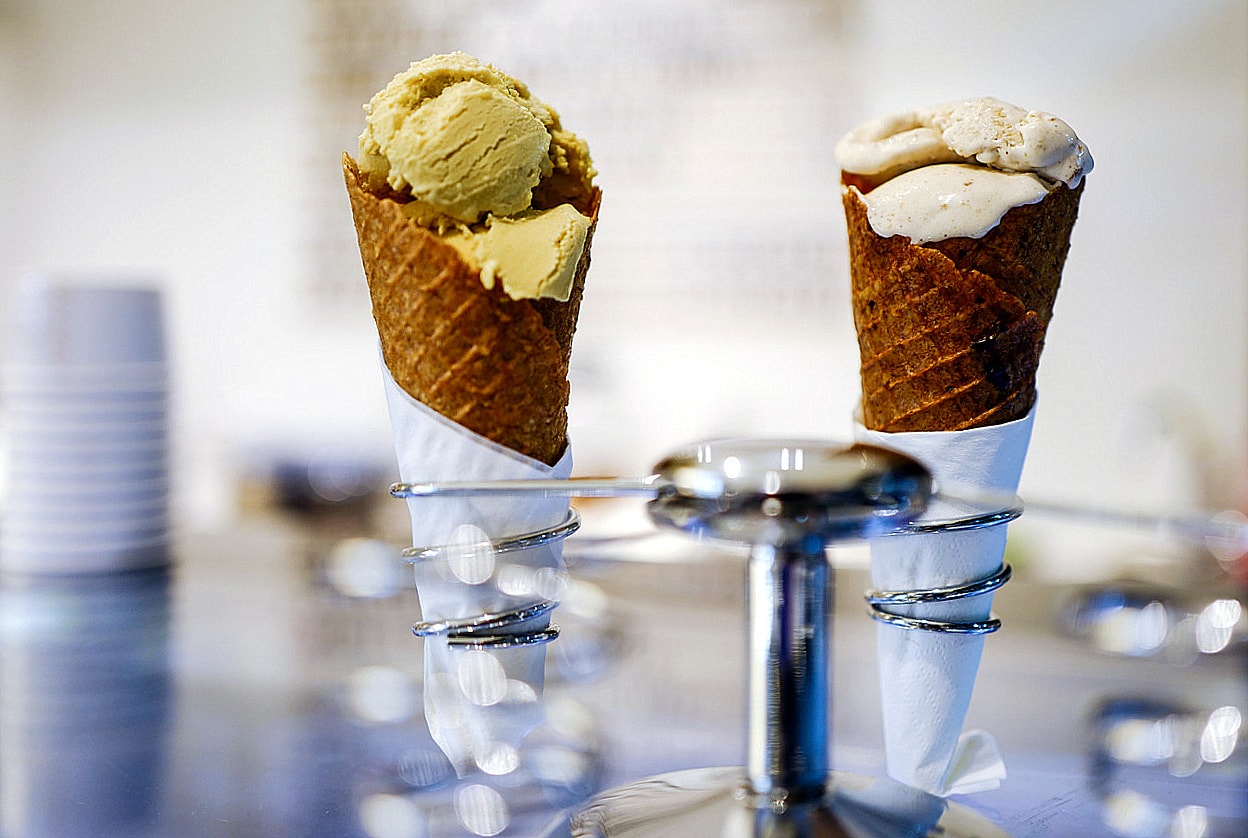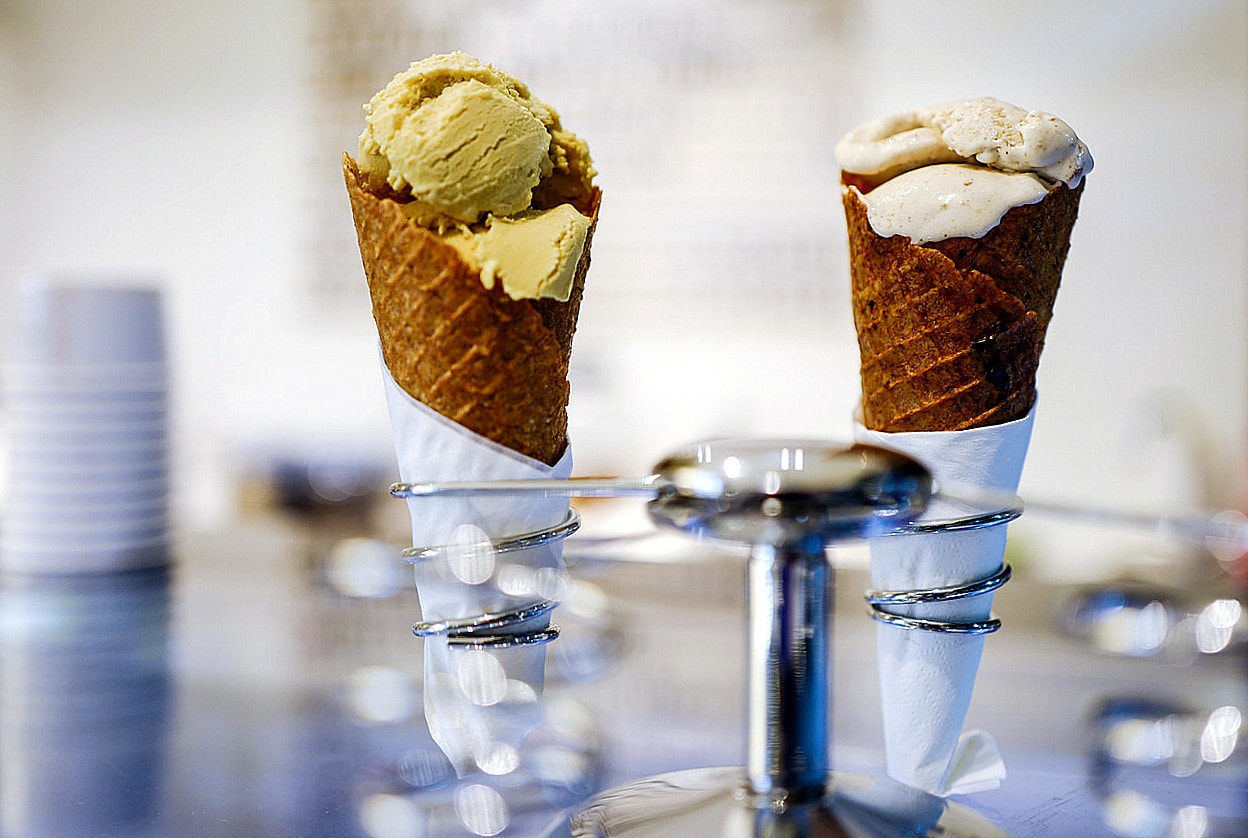 Cakes and more
There's more than ice cream to Kind Kones – its shelves are stocked with rich-tasting temptations like a raw cashew 'cheesecake' layered with a dragonfruit and chia topping (RM14.90), Snickers-evoking peanut butter bar with tahini, rolled oats, cacao and coconut oil (RM11.90), spelt red velvet cake with a natural flower dye (RM15.90) and Ferrero Rocher-inspired chocolate and hazelnut bliss balls (RM6). If some of these seem familiar, you might spotted them at Bukit Damansara's Raisin' The Roof health eatery, which Serina and her husband Ishpal also co-founded. The treats are ideal for the young at heart, which should include both adults and children – Kind Kones caters to the little ones by setting one table with low seating that toddler-toting parents will appreciate.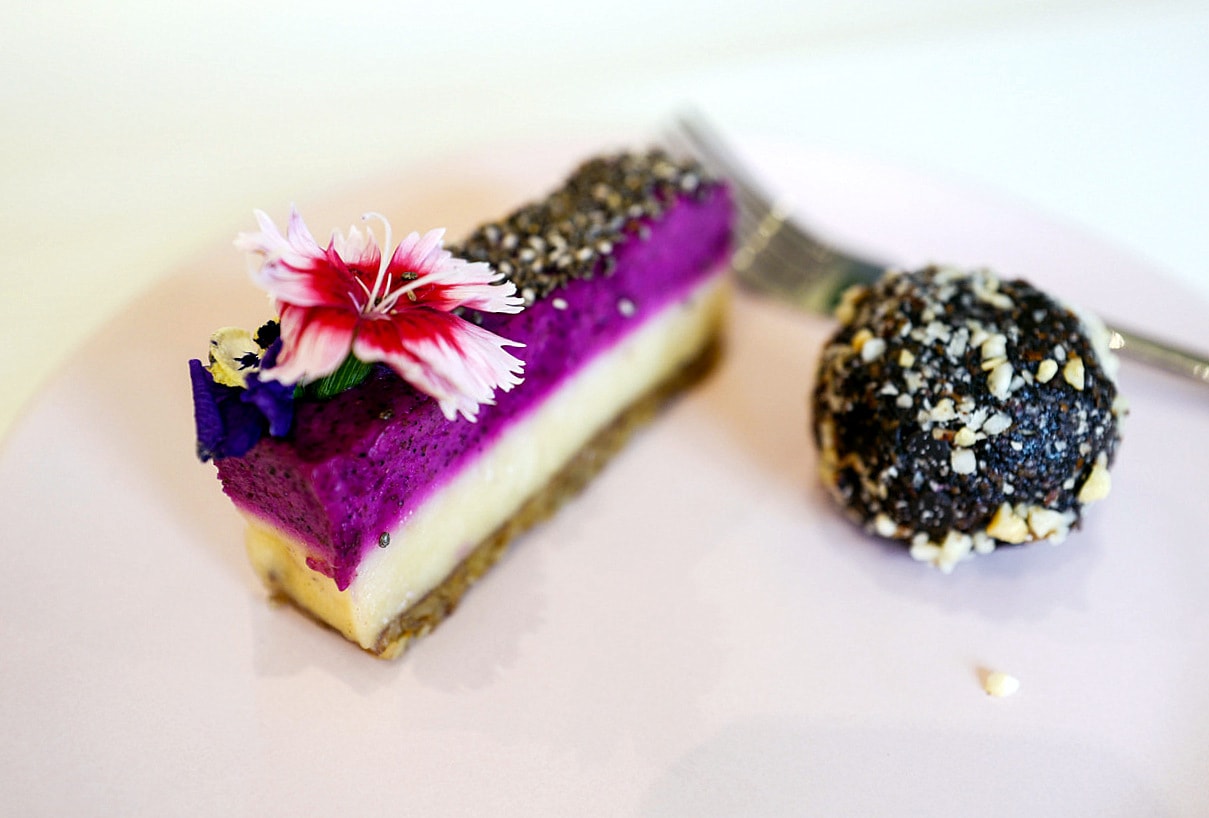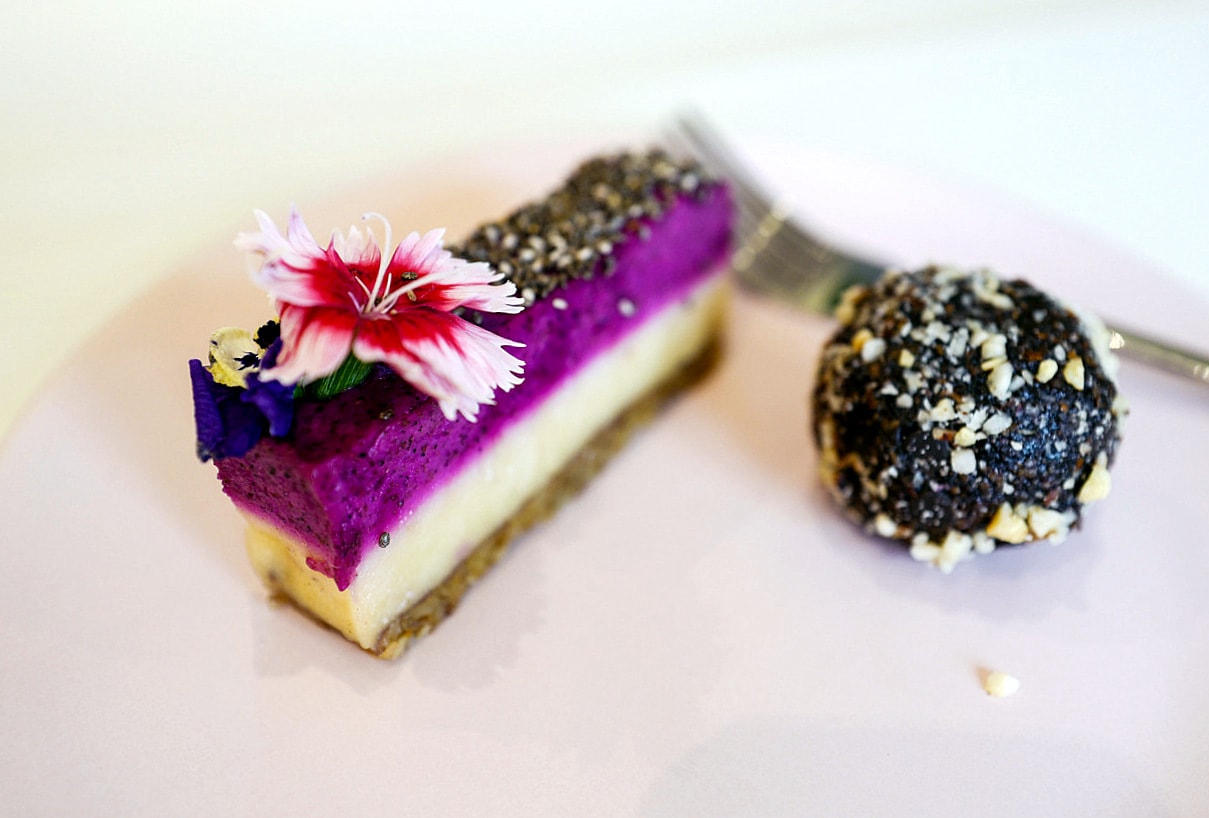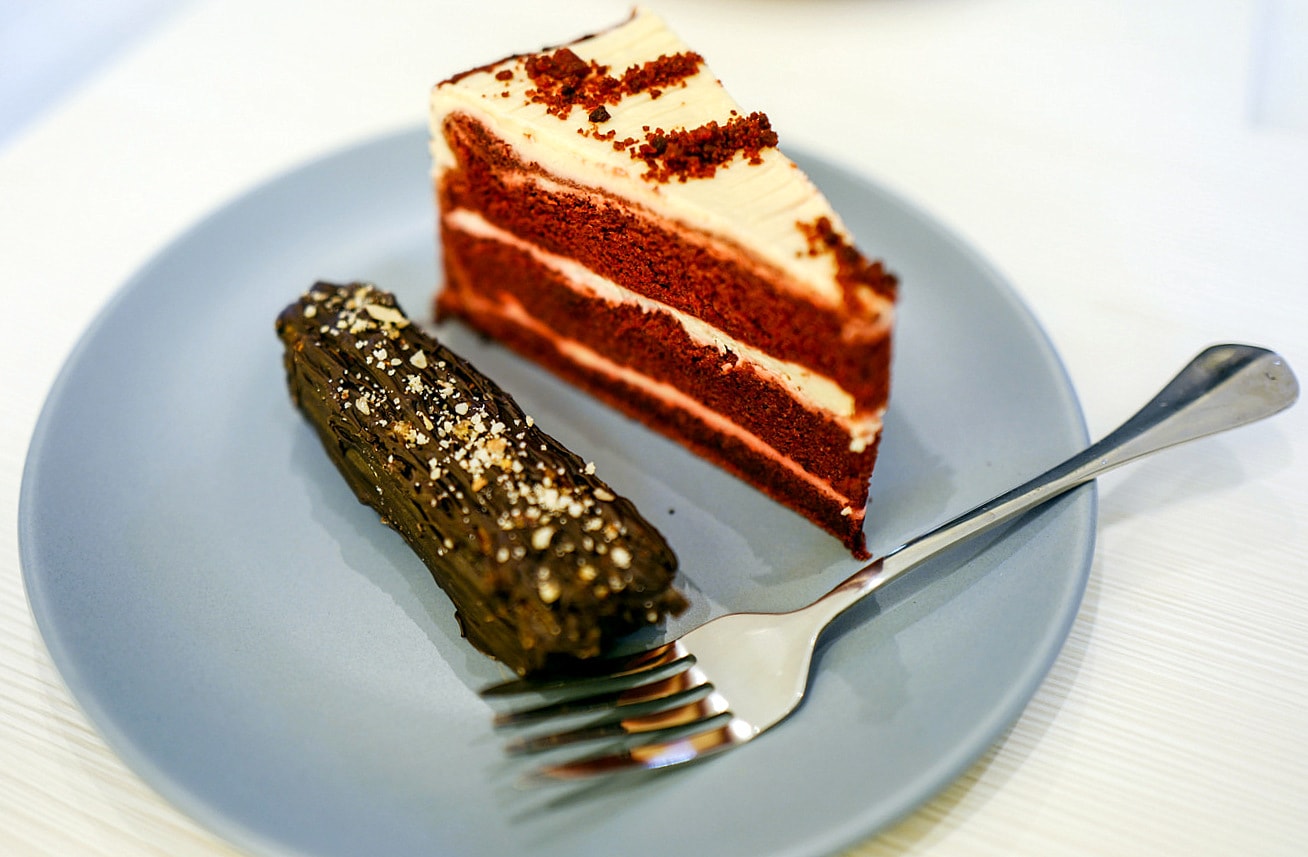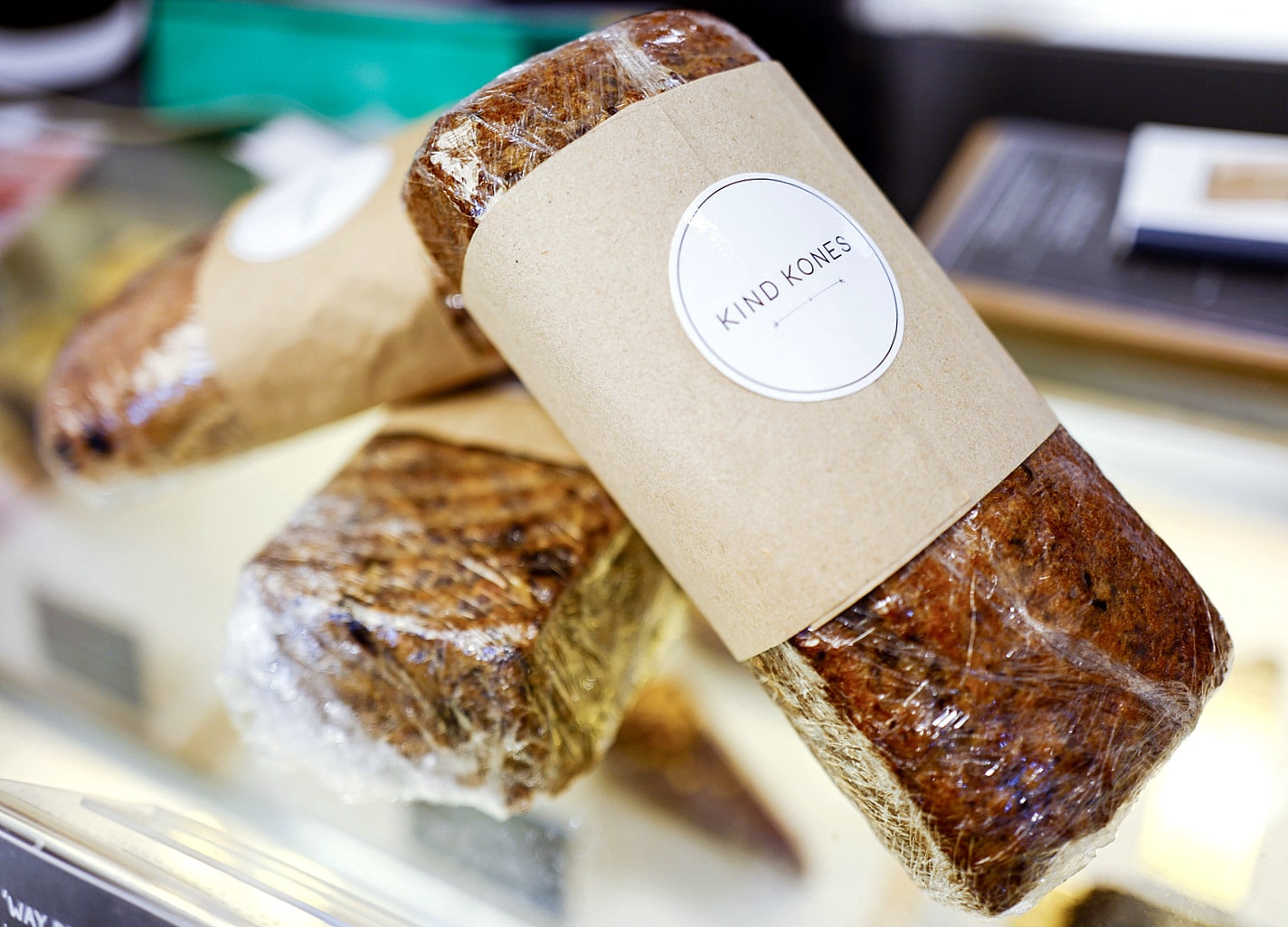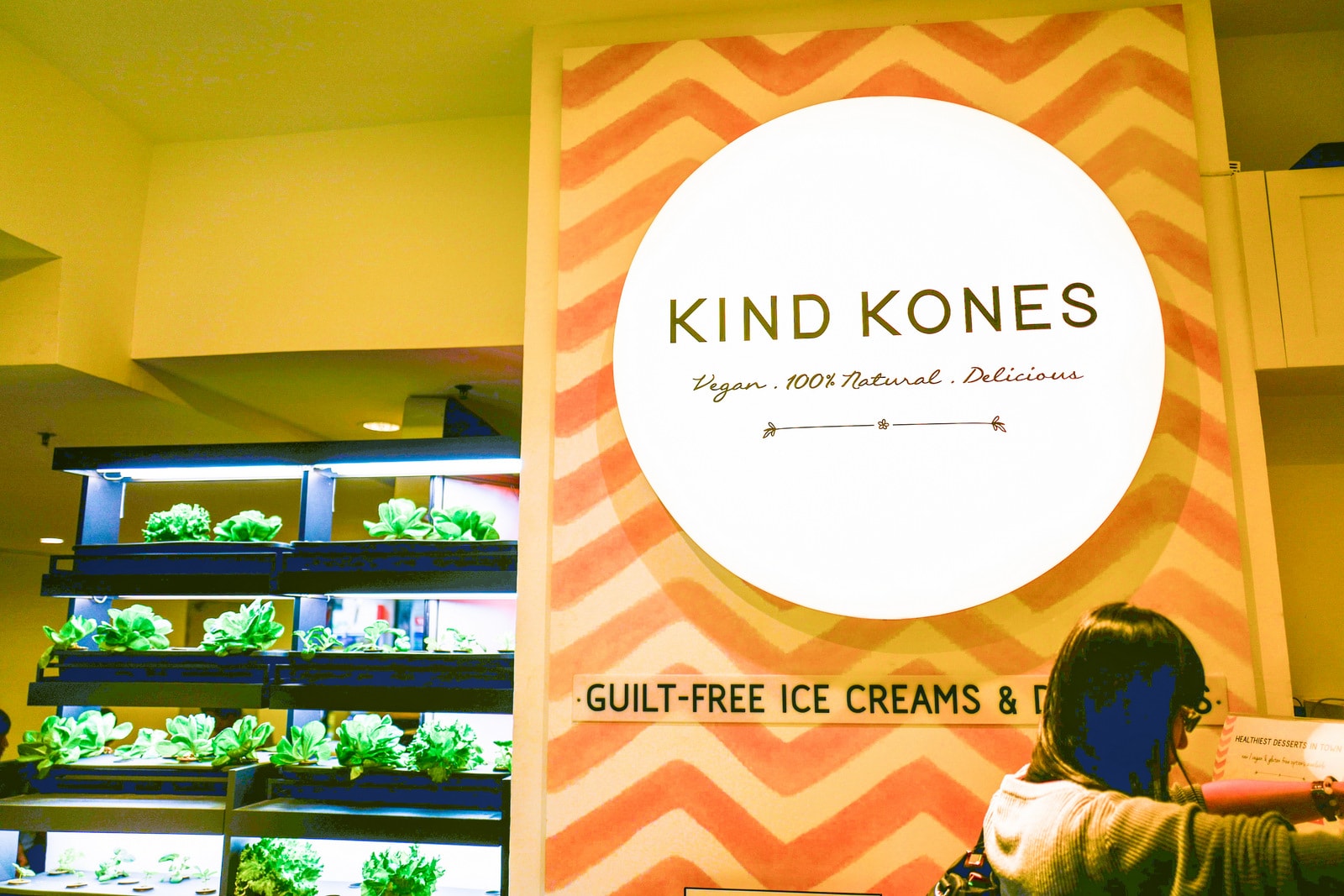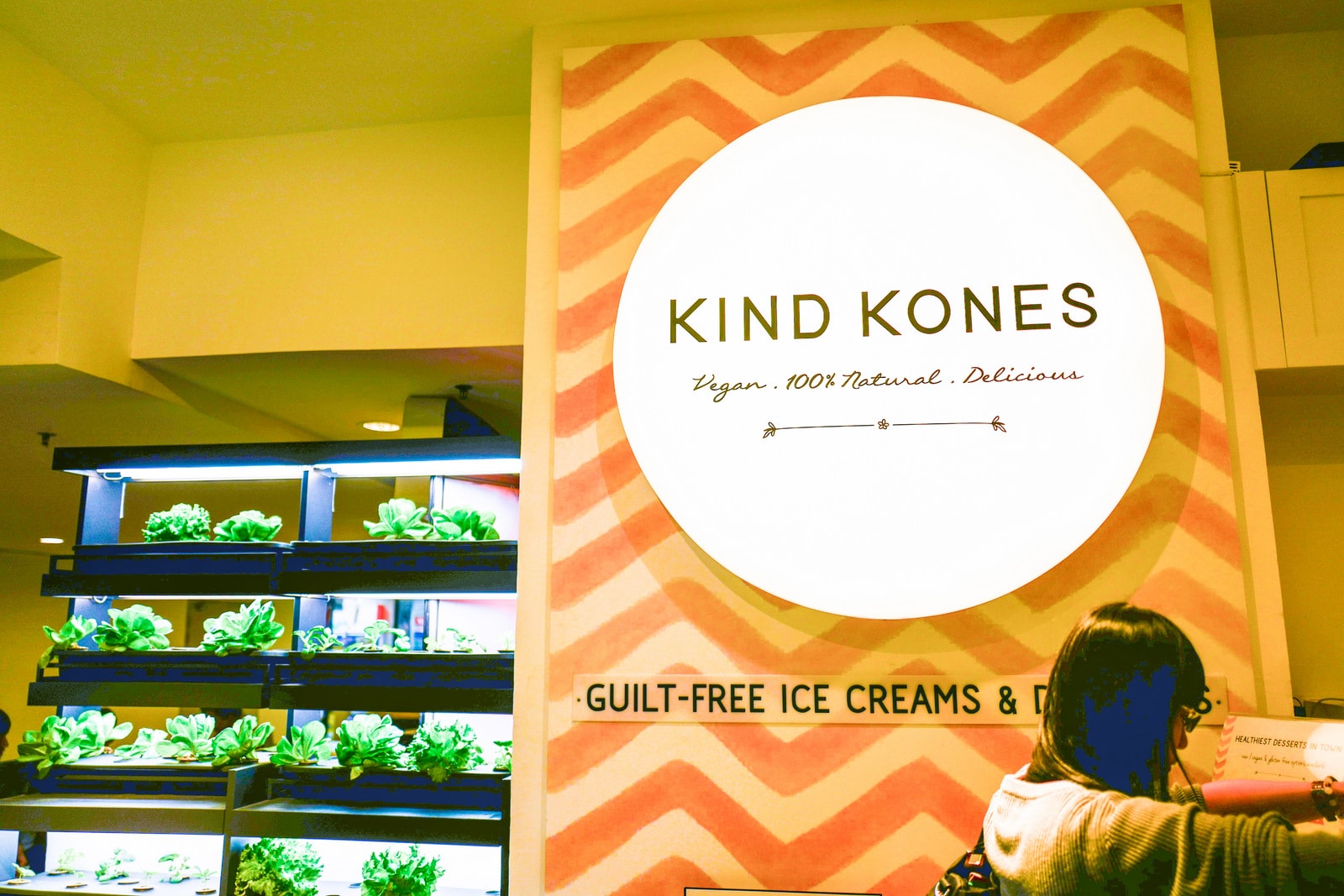 Location & Details
Address: LG-7, 1 Mont Kiara Mall, Kuala Lumpur.
Tel: +603-2011-5313
Hours:  Daily, 10am-10pm.
Find: View directory for Kind Kones Vegan Ice Cream Bar here.