Hokkaido Baked Cheese Tart: New Matcha Azuki Cheese Tart
This review is brought to you in part by Hokkaido Baked Cheese Tart.
Buttery, crumbly pastry encasing a creamy, soft cheese tart: It's what Hokkaido Baked Cheese Tart prides itself on. Since opening its first store Malaysia, Hokkaido has become a go-to spot for these small Japanese-inspired cheese tarts that everyone loves so much.
After launching their chocolate and durian cheese tarts to complement their original flavour, Hokkaido has now ventured forward with a distinctly Japanese-influenced cheese tart: the Matcha Azuki. Any fan of Japanese cuisine or desserts will attest to the match made in heaven that is green tea (matcha) and red beans (azuki). You'll hardly find on Japanese green tea desserts served without azuki.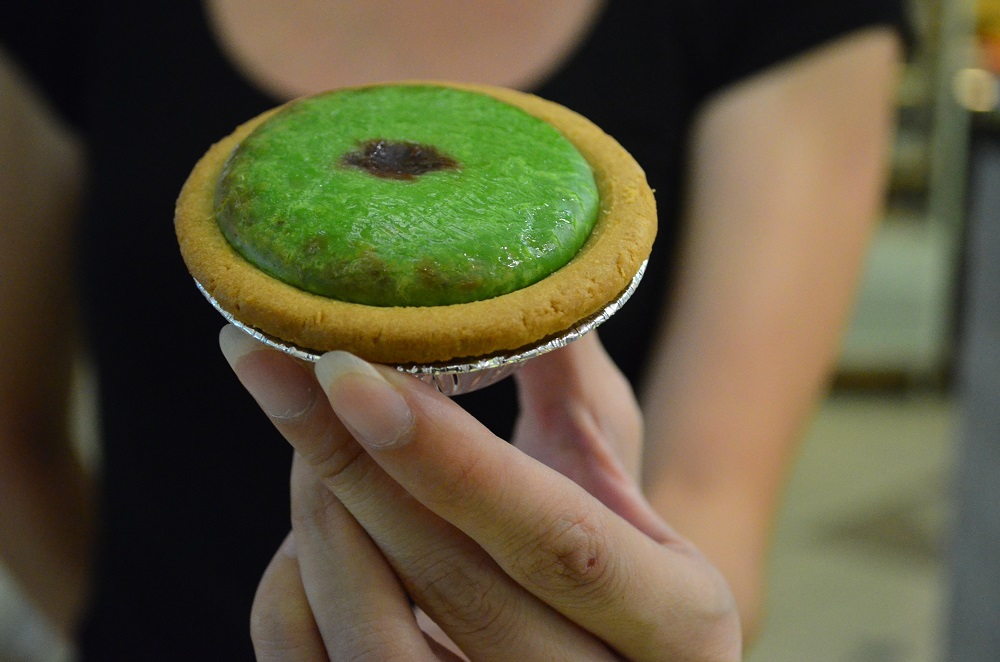 Hokkaido's interpretation of the matcha azuki cheese tart is a smooth and almost savoury baked dessert. The combination of the subtle green tea in the filling and the surprise centre of savoury azuki paste works really well together to keep the sweetness under control. The cheese tart, which was made available in stores beginning Friday, 18th August 2017, is sure to be a hit with green tea enthusiasts.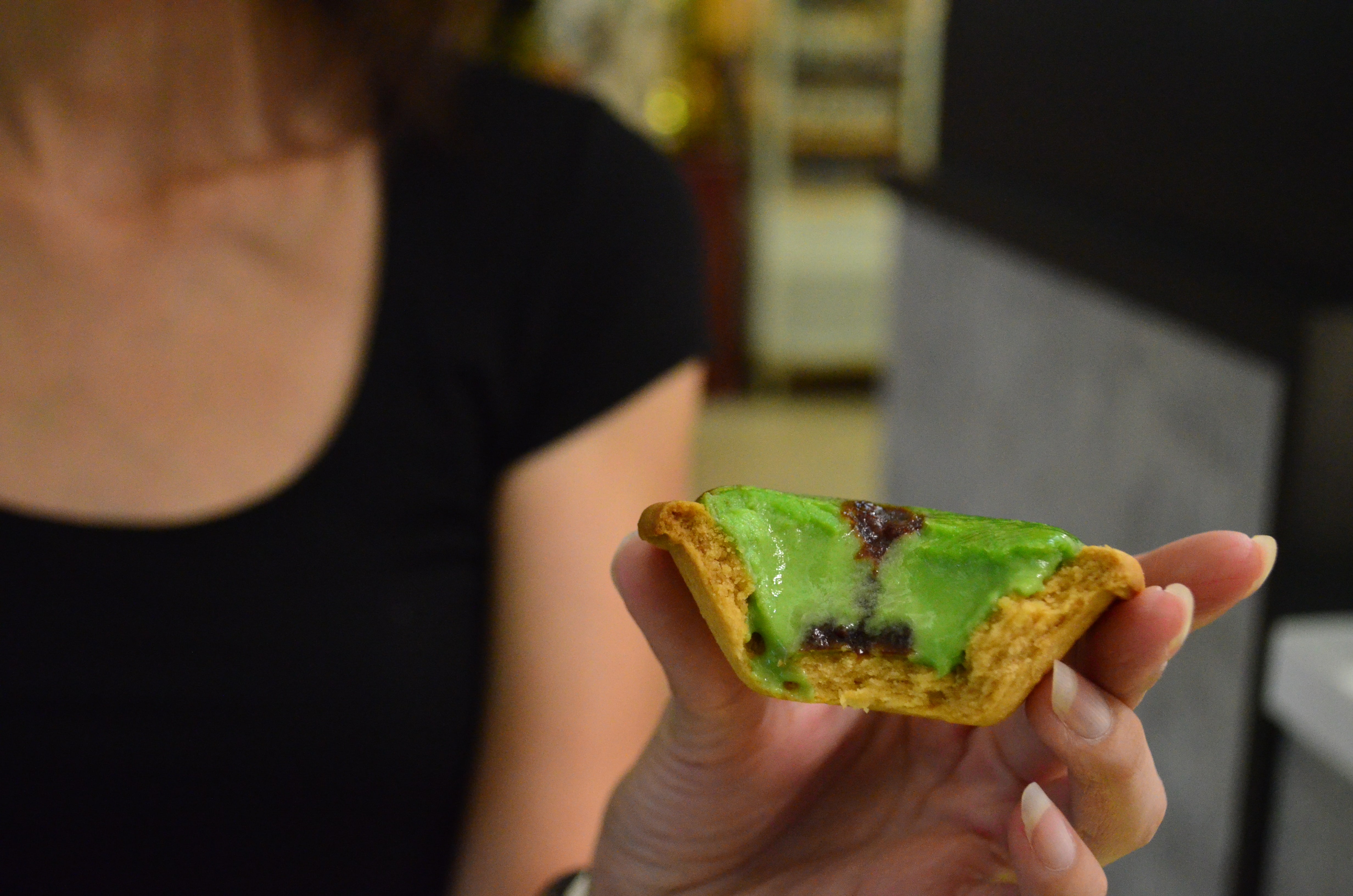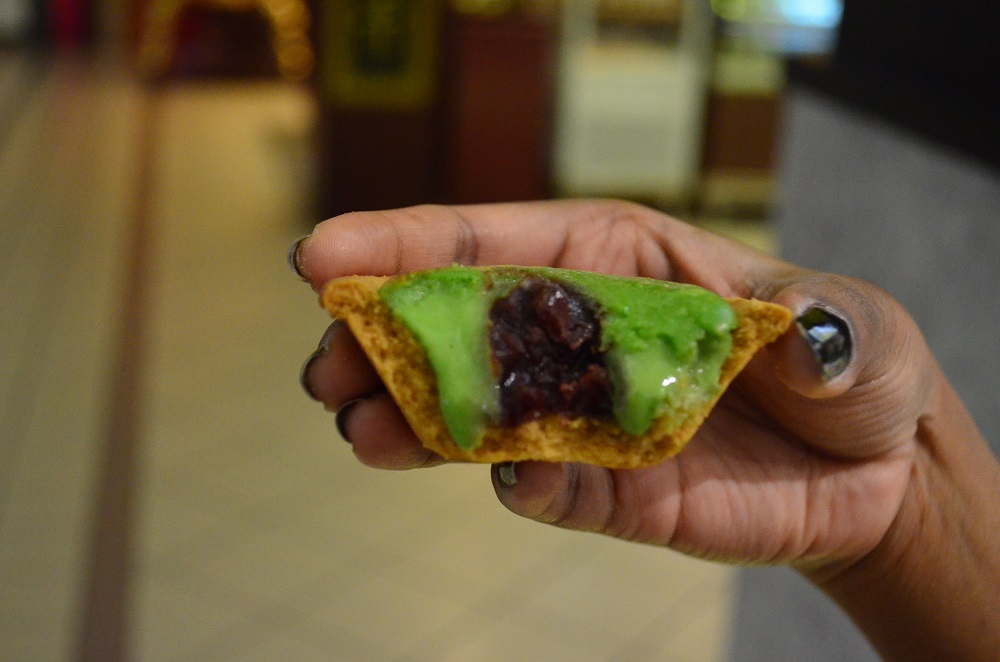 Even if you're not a fan of matcha desserts, you should give this cheese tart a chance. The matcha flavour is very subtle so there's no bitter aftertaste that some other matcha desserts tend to have. Even the pastry is beautifully crisp and buttery without being too hard, the prefect vessel for the cheesy goodness within.
Hokkaido will be offering their matcha azuki cheese tarts for a limited time only, so make sure to grab yours quick! We have a feeling they'll be selling like hotcakes in all 50+ Hokkaido outlets around Malaysia. Note: The matcha azuki cheese tarts will only be available in Peninsular Malaysia.
The halal-certified cheese tarts are all made with three cheeses and can be eaten either at room temperature, chilled, or frozen. The room temperature cheese tarts are softer and a little messier to eat – but that's part of the fun. The chilled tarts are reminiscent of cheesecake while the frozen tarts will be similar to ice cream. So either way, you know it'll be delicious.
The other flavours you can get at Hokkaido are their signature original baked cheese tart which is luscious and addictive as well as their milky chocolate cheese tarts topped with chopped nuts  (both RM5.80 per tart) and their slightly firmer durian cheese tarts (RM6.60) that will please all fans of the King of Fruits. You can get a box of six tarts for RM29 (with a little extra if you want durian as well).
To find a Hokkaido store near you, visit fb.com/hokkaidobakedcheesetart.