Goût De France Tasting Menu at Yeast Bistronomy
The world's largest French Gastronomy event commences today! The official designated dates for showcasing the widely-regarded world's culinary best is set for the 21st to the 24th of March (only three days?!). This year, we revel in the participation of 20 restaurants for Goût De France for Malaysians to really explore the best of French cuisine.
We at EatDrink.my were also absolutely delighted to have had the opportunity to partake in pre-tasting menus facilitated by several of the participating restaurants.
Our latest Goût De France menu tasting took us to the charming vintage-style French bistro on Jalan Telawi, aptly named Yeast Bistronomy. With clouded yellow walls, drop down lamps, and deep red seats, we couldn't help but feel right in a French film setting. If only the weather weren't so hot!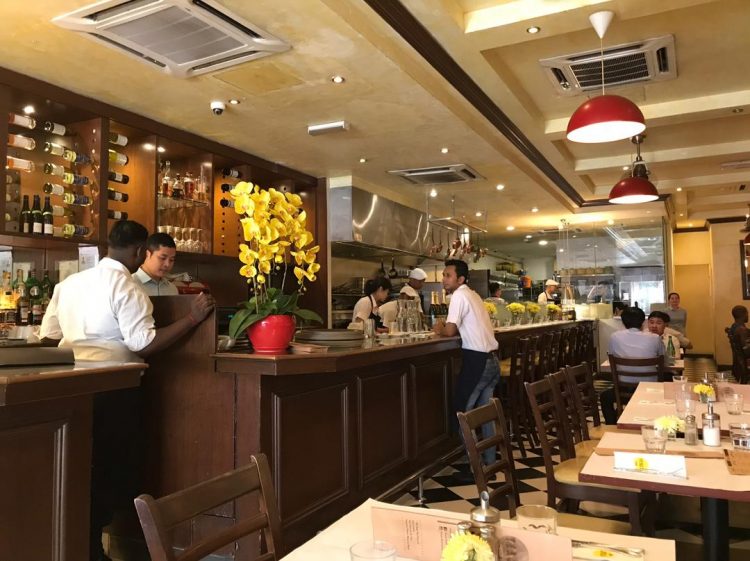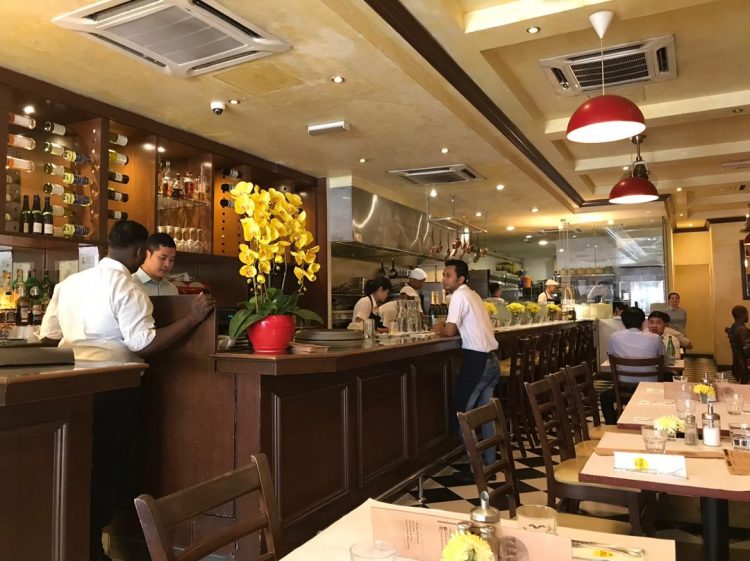 Executive Chef Frank D. Ruidavet brought a very considerate take to this year's curated menus, offering selections for both lunch and dinner crowds. A true master of his homeland's cuisine craft, he maintains the gentle yet highly detailed skill required of French foods despite being away from the country for over three decades. With a long history in the food industry, including many notable institutions in New York and furthering his career and studies across destinations in Asia, Chef Ruidavet has settled with nicely managing his own establishments right here in Malaysia.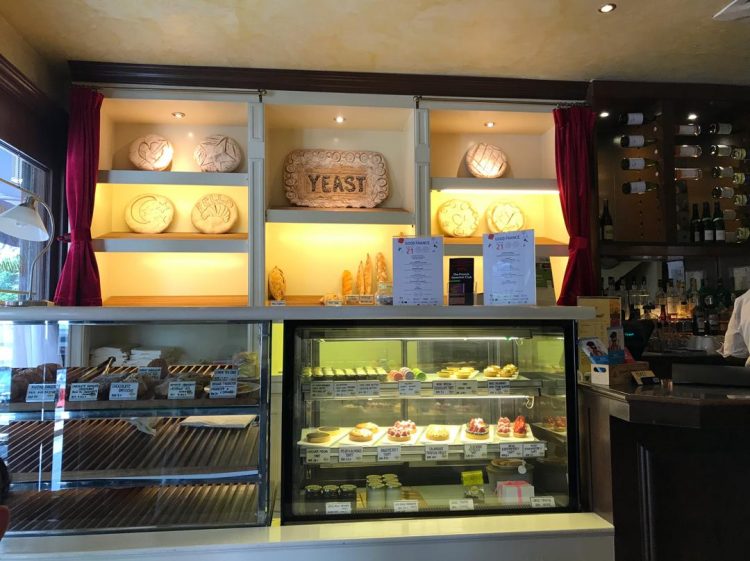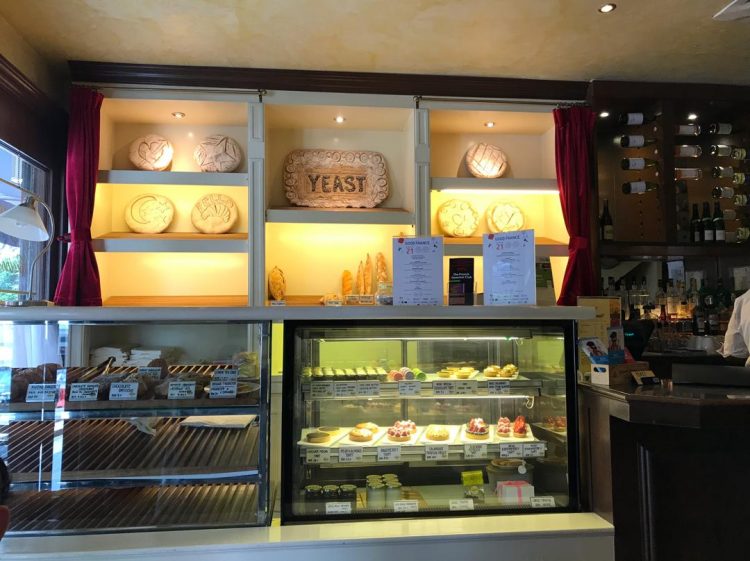 For this year's Goût De France festival, Chef Ruidavet opted to present his dinner line-up as he believed dinner to be less rushed than lunch, therefore able to encompass flavours that will both play up and unwind the mind and senses. An appetizer of Ouef Pochè aux Petits Pois (poached egg served with fresh spring peas and velouté, covered with Cepes mushroom dust) was first.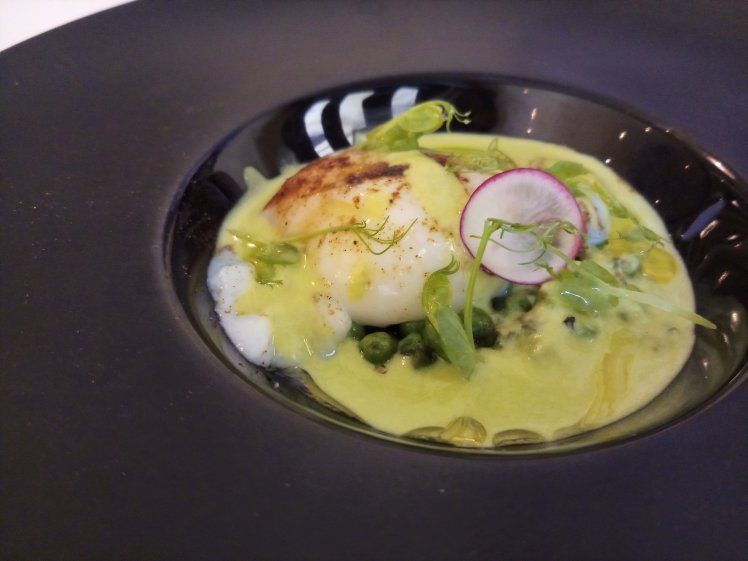 Peas are notorious for being an acquired taste as far as we know, but the silken sauce mixed with a runny egg and the earthy tones provided by the pulverized mushroom made for a very appetizing opener indeed.
Next was the first course of Salade Gourmande (shaved Foie Gras Torchon, Rhubarb Chutney, air-dried duck breast and black truffle vinaigrette).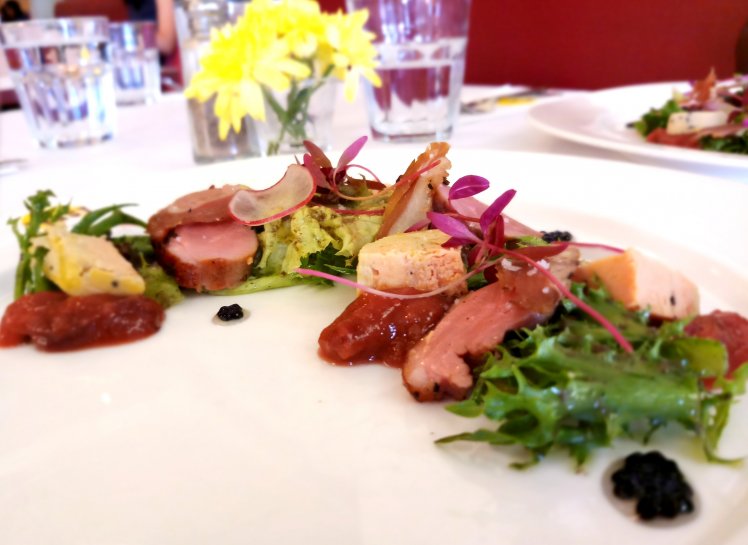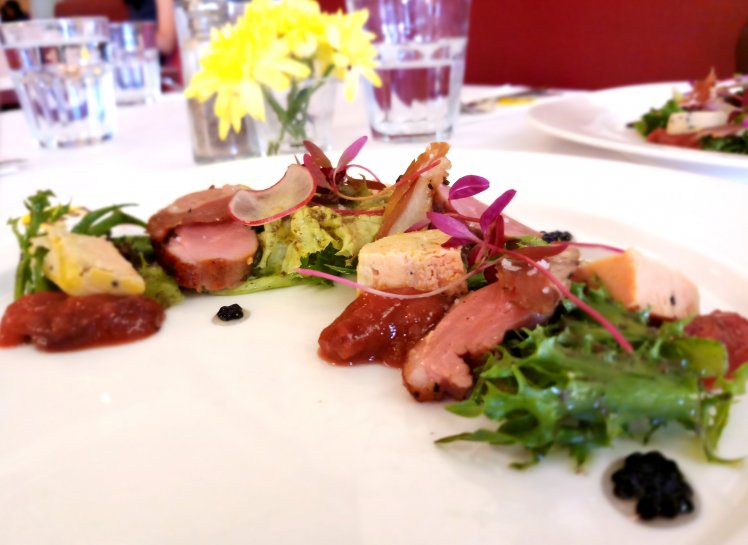 Tiny dots of caviar and speckles of salt crystals contrasted the sweetness of the rhubarb chutney beautifully, freshening up our palettes with gorgeous simplicity. Unlike heavy, cheese and mayo slathered salads like Caesars and such, the Salade Gourmande made us realise how important pacing a meal is, and how delicate our tastebuds are. Too much richness in the opening could potentially fill the diner too soon, reducing the dinner to a matter of simply finishing the food, rather than savouring it.
Our main course was the Pavè Cabillaud de Bretagne (Brittany Seared Cod with bay leaves, cranberry bean stew with sorrel, mussels and clams).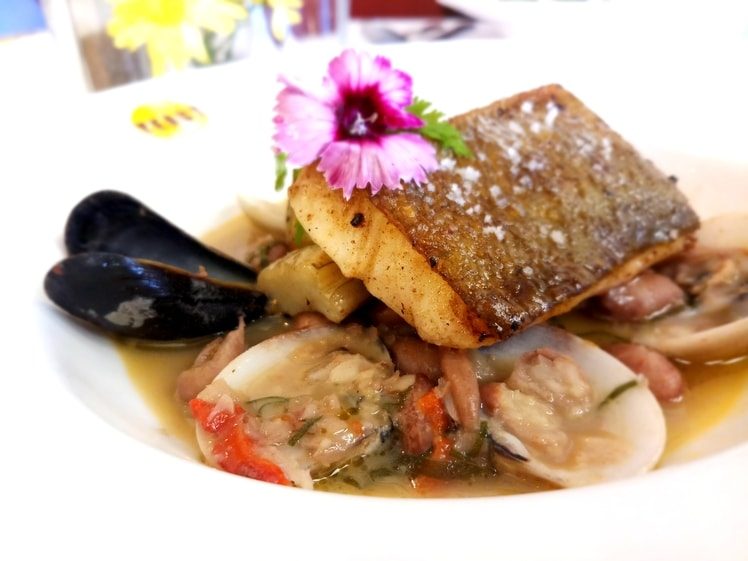 Interestingly enough, Chef Ruidavet also included a serving of grilled artichoke heart, a personal touch given his upbringing in the South of France. The crispy skin of the buttery fish was absolutely happiness to our mouths, and the beans gave an added protein boost to the seafood-laden dish.
Finally, we were ready for dessert. While simply named Cherry and Strawberry Jubilee, the flambè with kirsch and vanilla ice cream remained delightfully refreshing even as a closing item.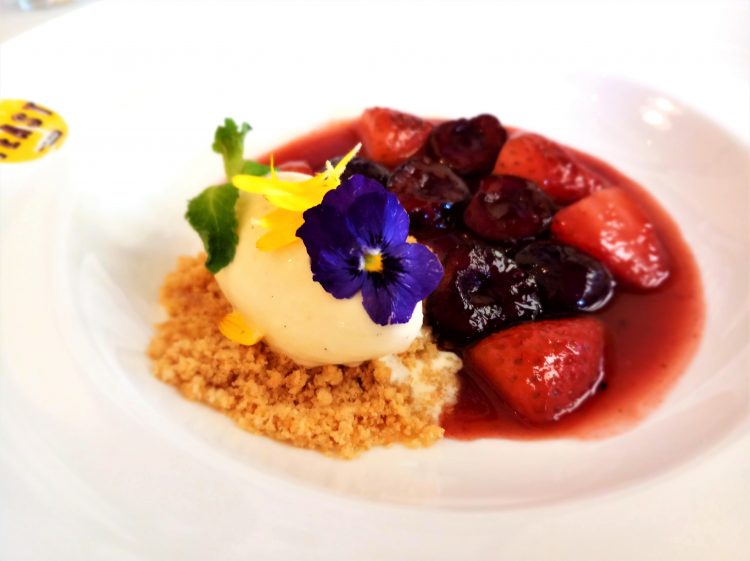 Think of spiced soft creamy goodness with a heap of jammy, sweet-sour fruits. Eat the little sprig of mint! We guarantee for a celebration in your mouth.
Yeast Bistronomy's curated menus for the Goût De France festival will be available for a whole 10 days, and has a special lunch menu at an affordable RM58++ per head. The dinner menu as seen above is available for RM168++ per person (but only for a minimum of two people) from the 21st to the 31st of March.
For a look at the full list of participating restaurants, find them on our Goût De France article here.
Location and Details
Address: 24G, Jalan Telawi 2, Bangsar, 59100 Kuala Lumpur
Tel: 03-2282 0118
Hours: 8AM – 10PM (Sunday to Thursday), 8AM – 10.30PM (Friday and Saturday)
Book: Book online at Yeast here.