Simply and straightforwardly named B.A.T.S., this Bar At Telawi Street (acronym extended) is definitely a joint to check out for some good old casual fun. Amidst the hectic row of Telawi bars that continuously profess to be the best of all that's hip and happening, we can attest that B.A.T.S. truly delivers in its promise to keep the easy going, nostalgic, and intimately friendly vibe going all night long! Stick around for a bit, and the many faithful regulars that enjoy this bar's live music and great food will make fast friends of you.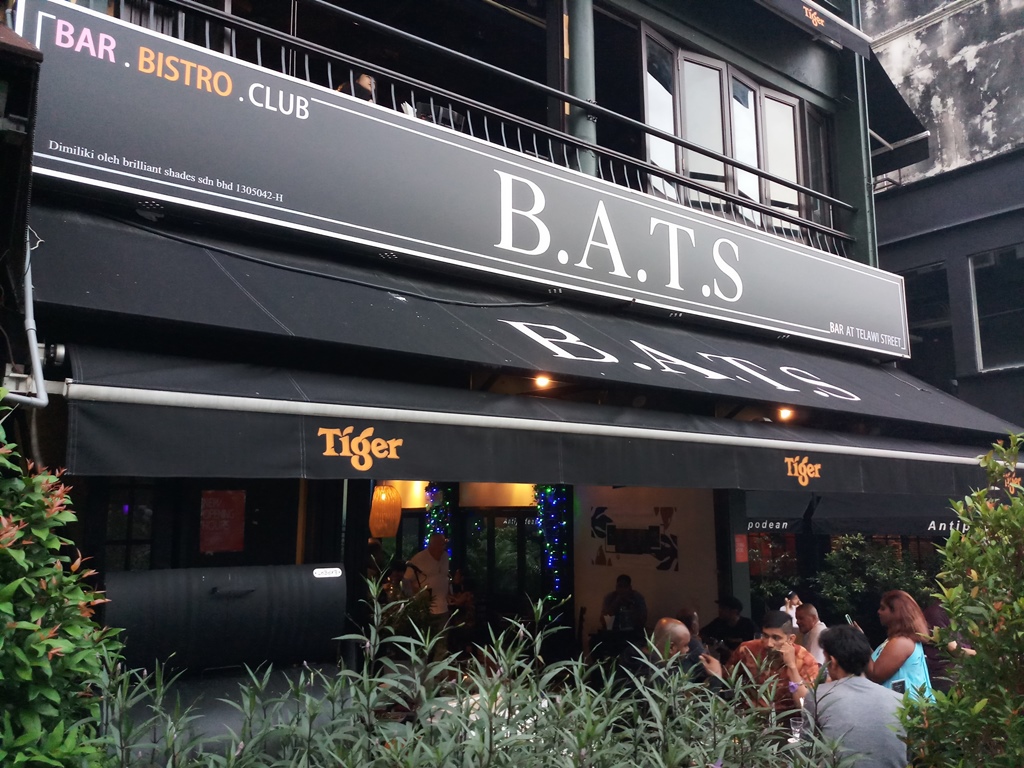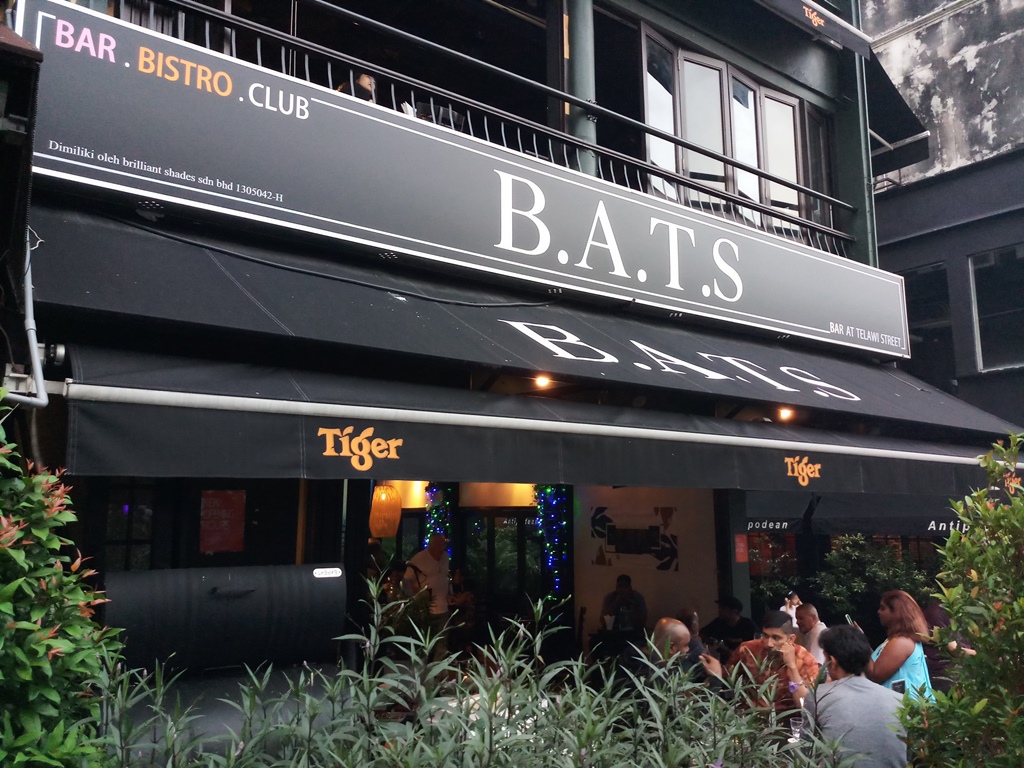 When co-owner Geoff Leembruggen realised what many bars either specialised in music but lacked in food, or had great food but lacklustre atmosphere, this charming two-storey lot became his passion project to be able to provide both. Open all week long from morning till late into the night, B.A.T.S. is ready to serve any and all kinds of visitors looking for a spot to relax and chow down.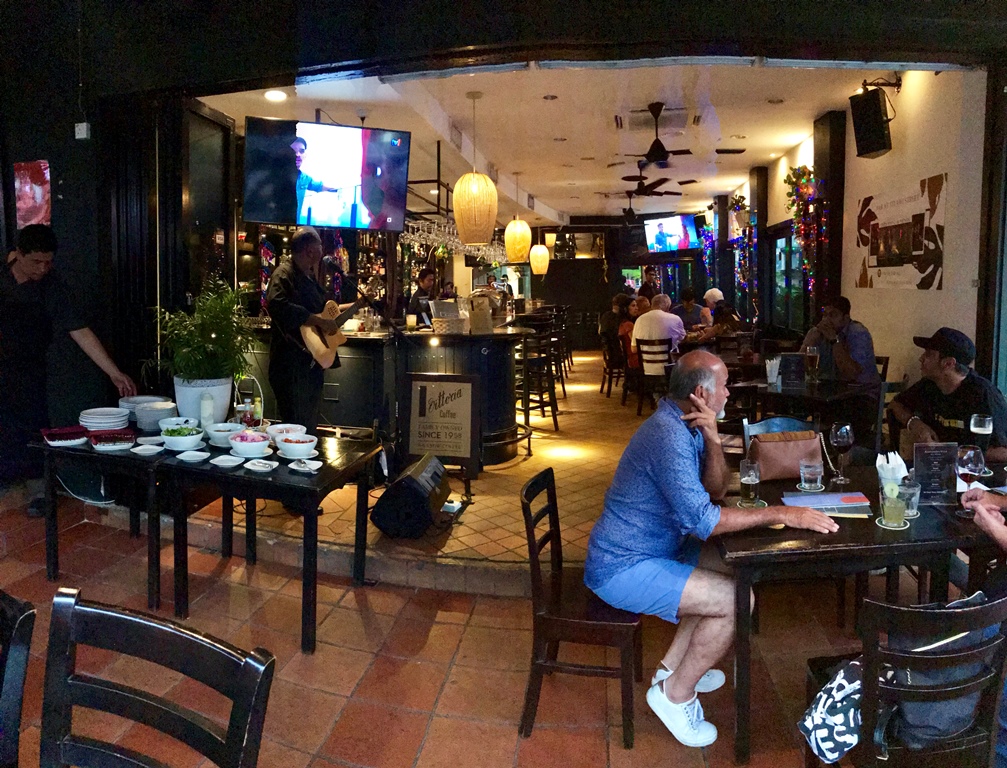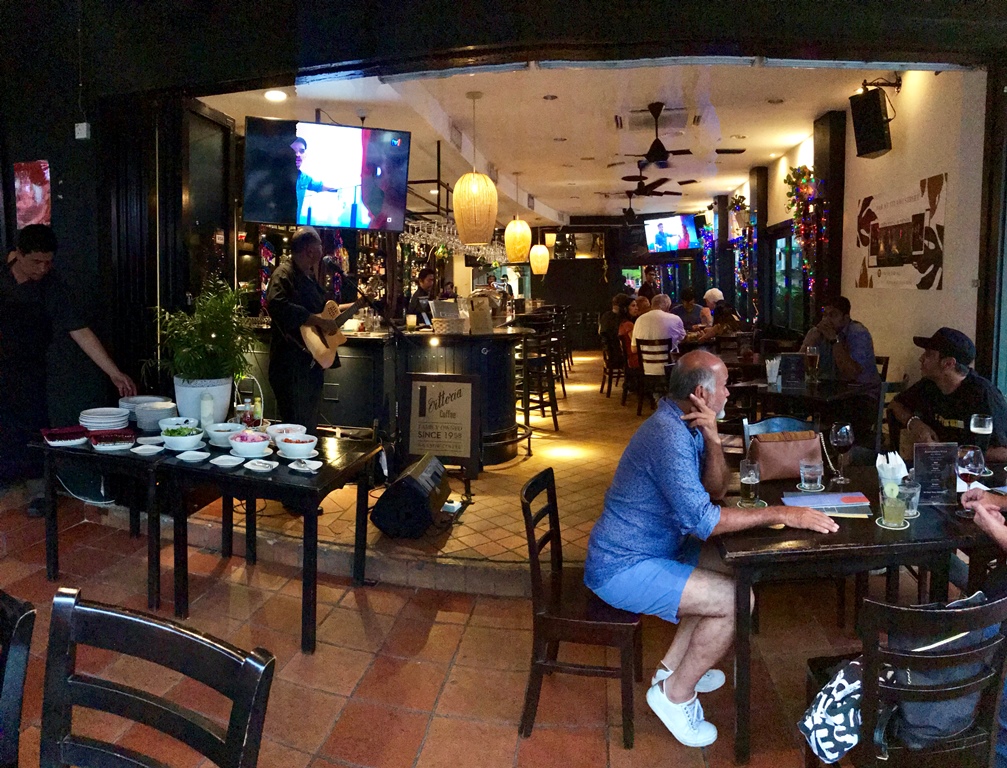 One special occasion to visit this jovial bar is for its Aussie BBQ night every Saturday. Perfect for that tuck-in just before your night of drinking down Telawi lane, this newly revamped menu is bound to satisfy.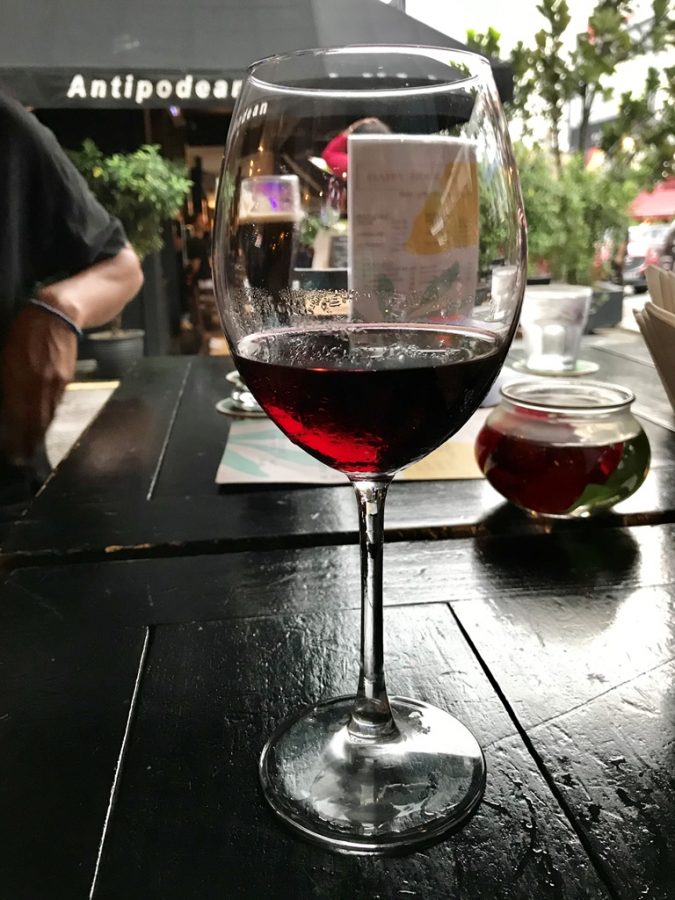 We jumped at a chance to sample their BBQ menu one night and started off our meal with a drink that's not only a house pour, but also their bestseller: a delicious French merlot that goes with simply everything. At only RM84 a bottle, we noticed many tables happily guzzling the very same bottle and not stopping at just one! Soon as we were relaxed and watered, we dived right into the first order, a classic pub grub of Bangers N' Mash. Grilled sausages accompanied with sides of creamy mashed potato and sweet mushy peas with a generous dollop of gravy will hit the spot with comfort-food dependents.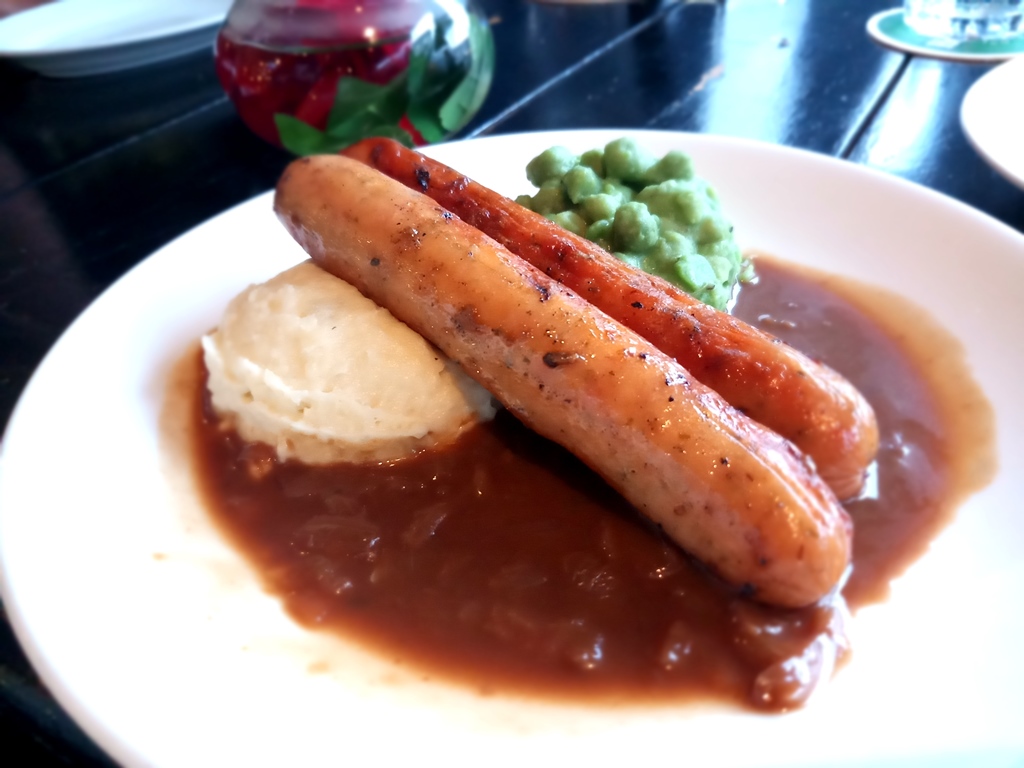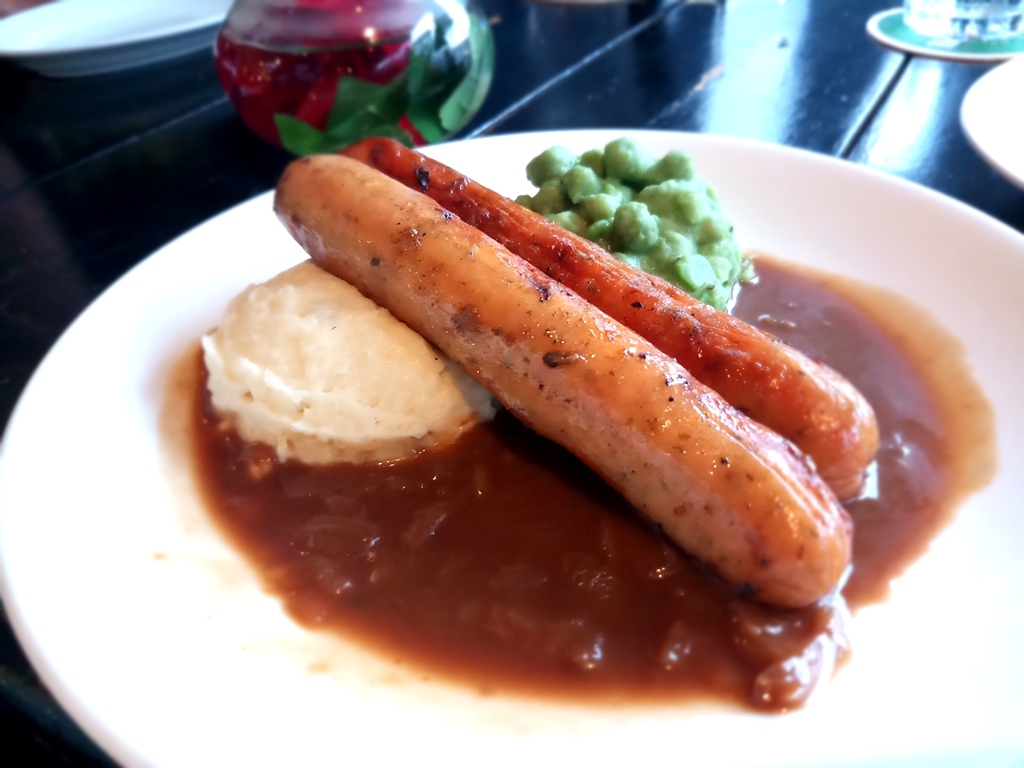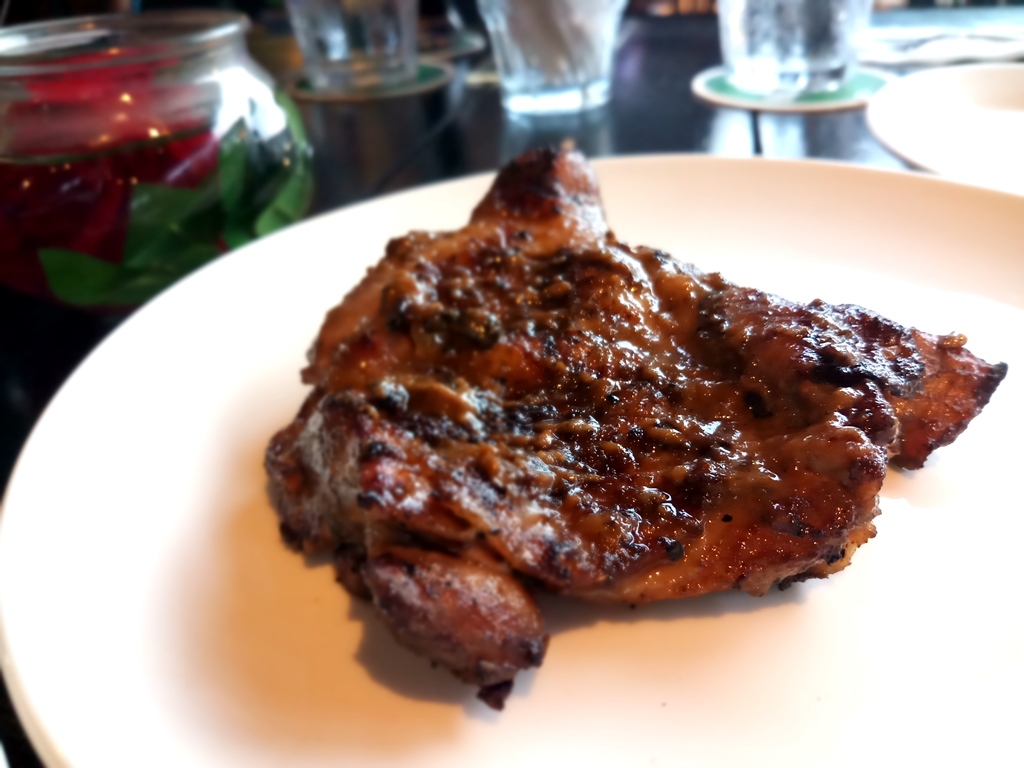 On the mention of steaks however, our following serving of the simply-titled 'Steak' was delightful, even for me who is usually not partial to red meat. A beautifully charred cut of strip loin cooked over a real charcoal grill was fun to share with my companions for the night, and the meat was juicy and tender to the knife. To my personal delight, an assortment of fruit-based salads and other vegetables were available to round out the palette and introduce some balance to the diet. The sides also provide a great addition to the juicy beef patty that makes up the simple yet tasty Hamburger selection.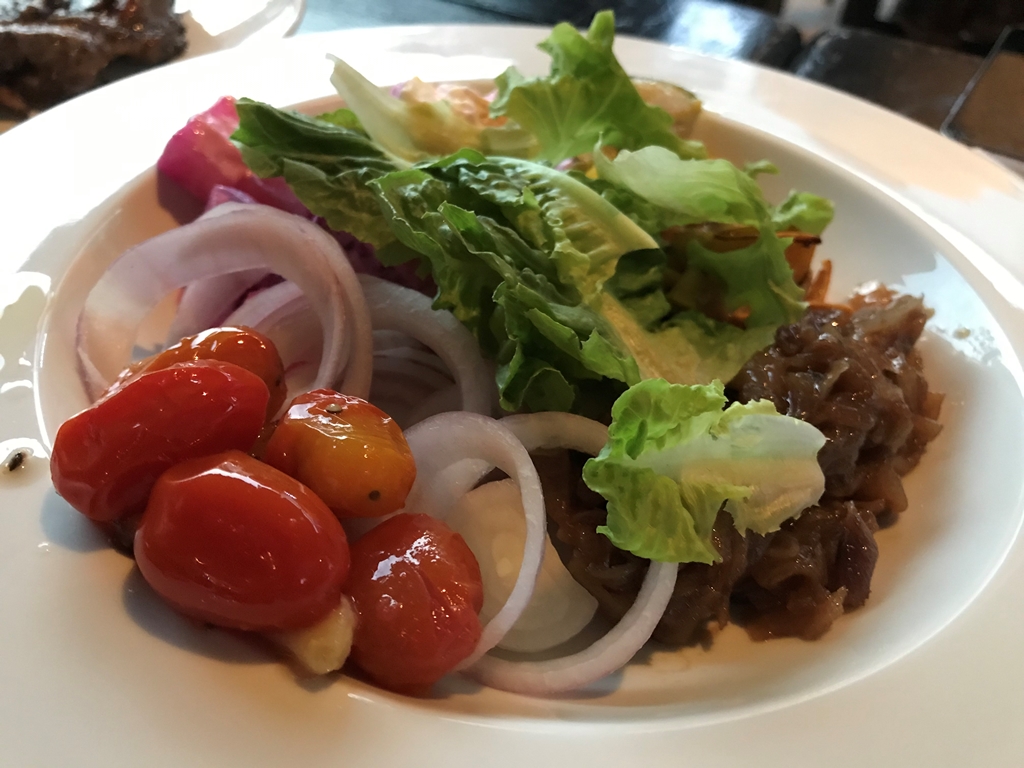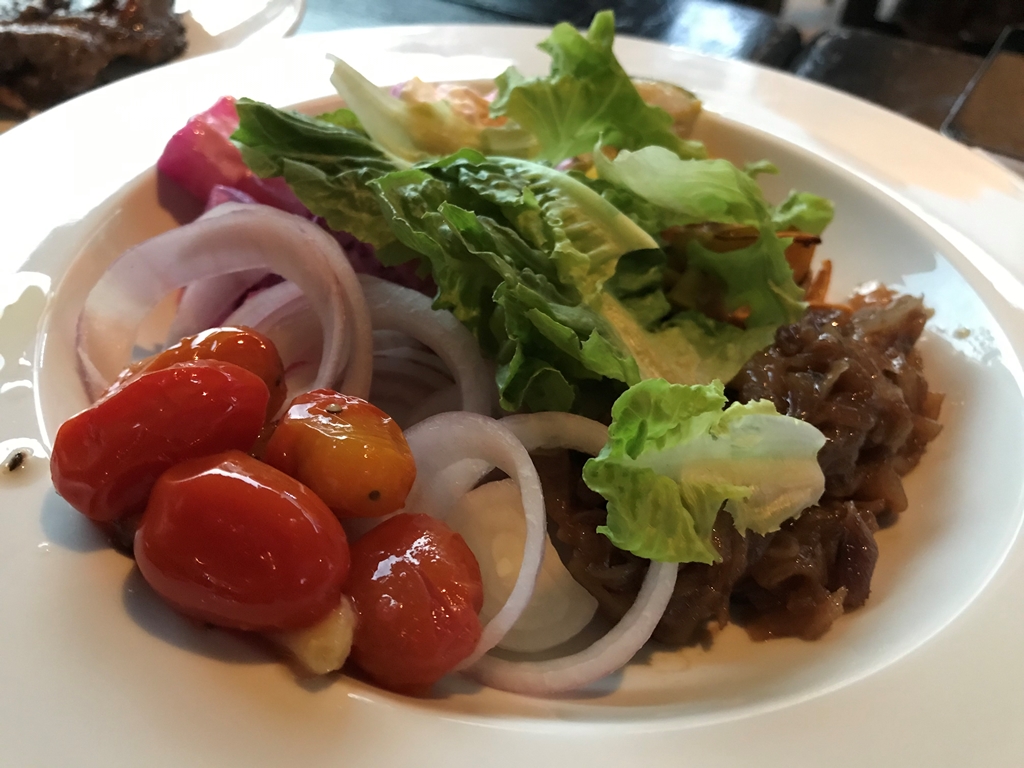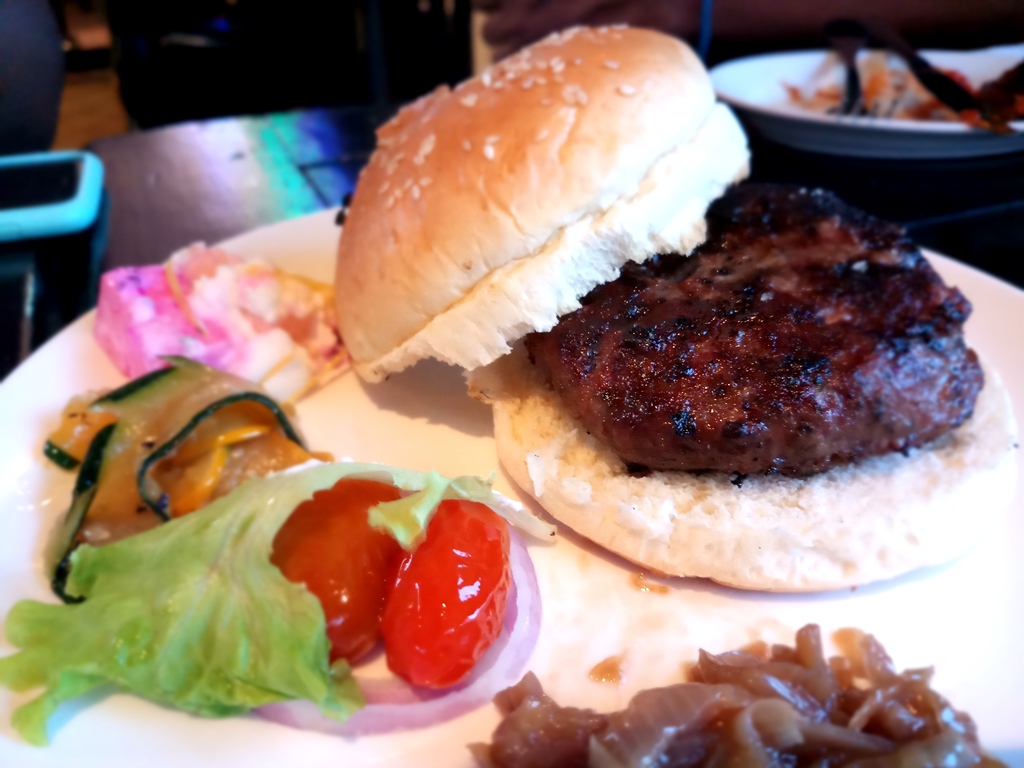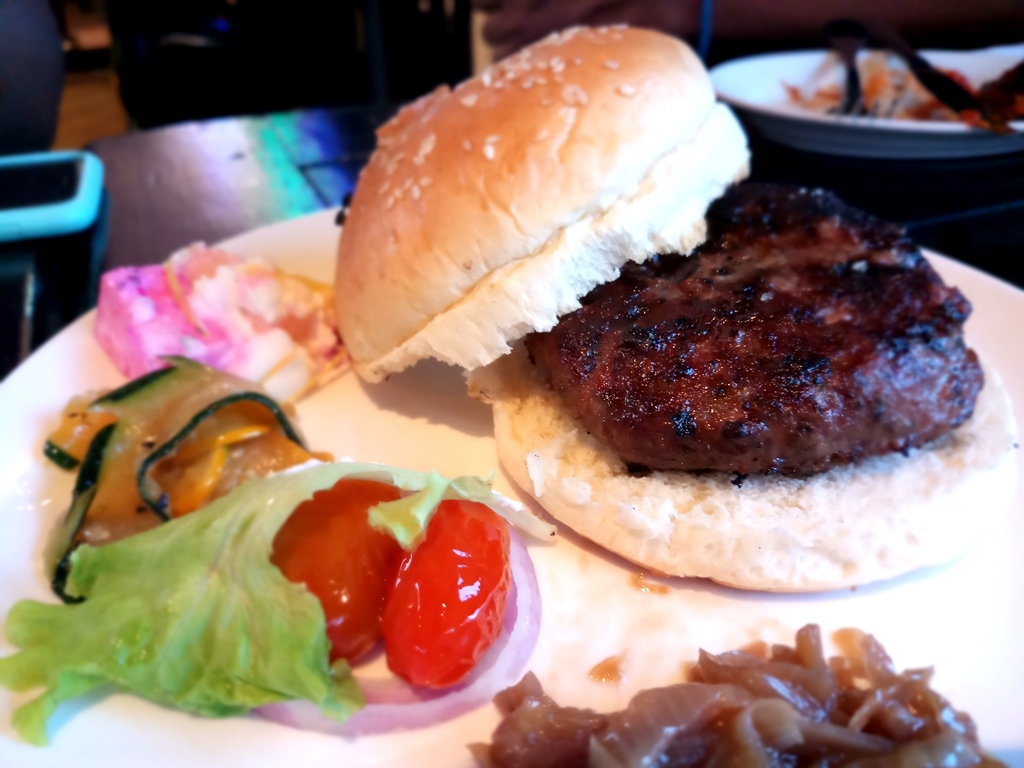 The Caribbean Chicken may have struck some confusion upon its initial serving (a simple fillet almost identical to the steak in charring), but its taste did all but confound. The sweet, sour, and slightly spicy flavour profile jerk marinade the island's culinary is famed for permeated the smokiness of the grill and retained is flavourful tastiness even after having had to patiently wait for us to finish our mouthfuls of steak.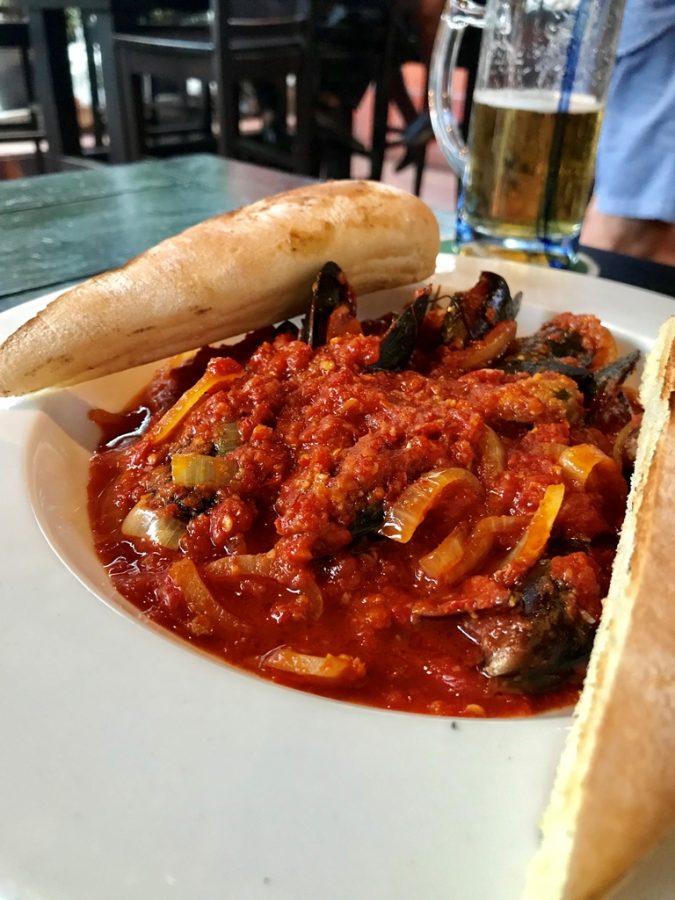 Locals and those who have developed a fondness for the local bird's eye chili will enjoy the concoction of Chilli Mussels, molluscs served in potently spice sambal sauce. With a prior experience eating mussels that gave me sandy experience, these ones were thankfully freed from the dreaded rocky crunch, and the kick from the sauce eliminated any worries about fishy tastes. The side of sliced ciabatta bread definitely helped us feel less shy in eating spoonfuls of the sauce alone!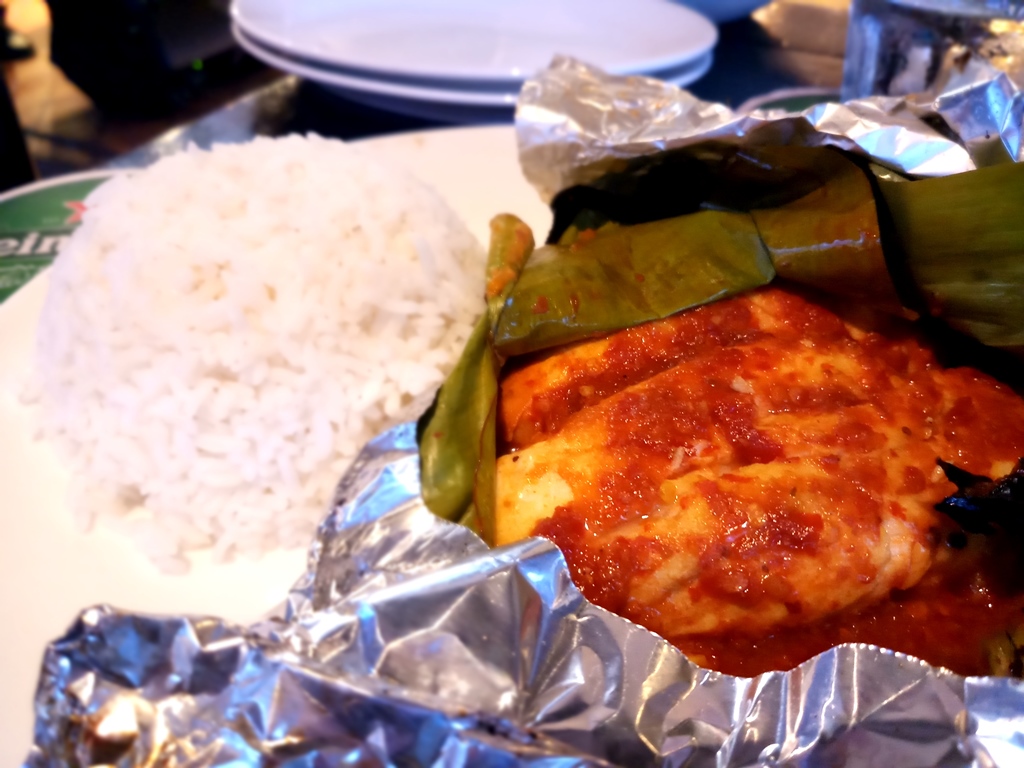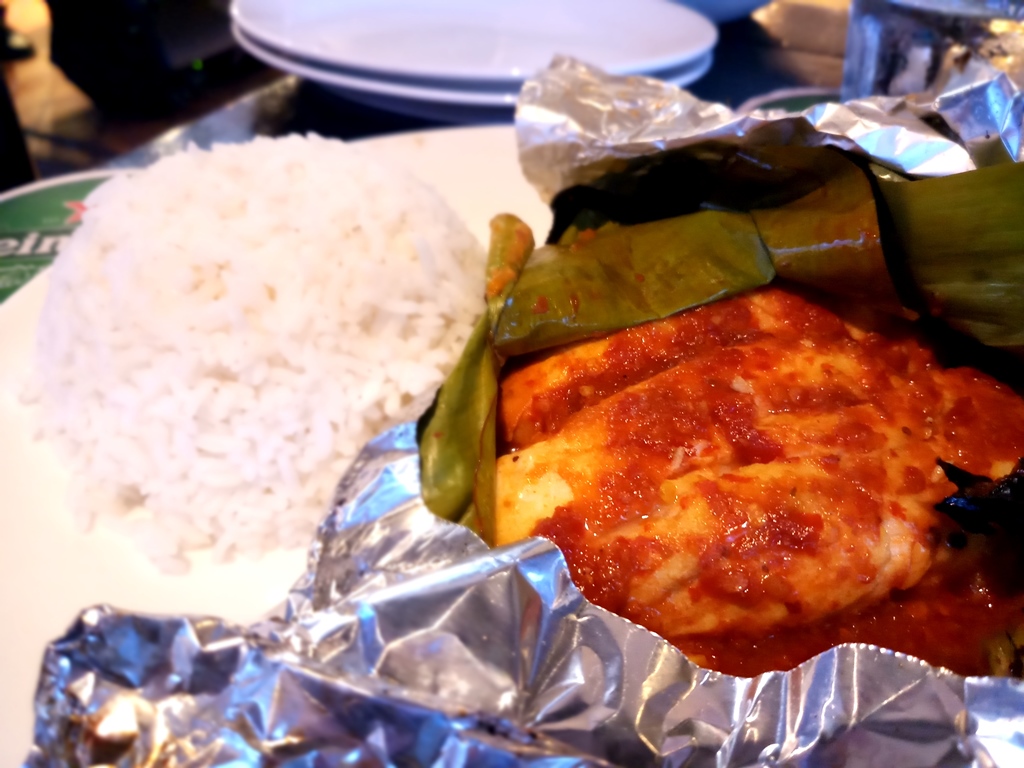 Another one to enjoy is the Portuguese Baked Fish and Rice. While the spice from the Chili Mussels may be almost similar in flavour profile, we do not doubt that the unique aftertastes of the Atlantic influence will shine when tasted on its own.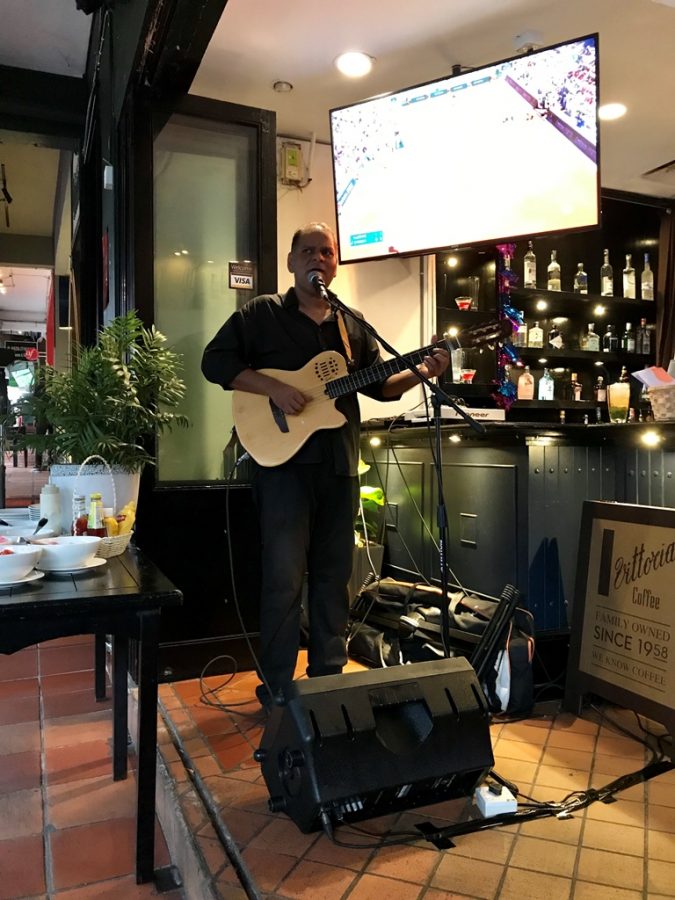 B.A.T.S' Aussie BBQ special is available every Saturday from 5pm to 9pm. Order your favourite from the selections up above, pair it with the fantastic red wine house pour, and you got yourself a beautiful start to a night of cheers, drinks, and more!
Location and details
Address: B.A.T.S Bar, 28, Jalan Telawi 2, Bangsar,
59100 Kuala Lumpur
Hours: 12pm – 1am every day
Tel: +6018 322 0036