This post was written by EatDrink Brand Ambassador Alleena. 
Determined to sample new cuisine, vegan to be precise, I made an impromptu visit to Sala, a hidden vegan haven that's created pockets of cheer around the Klang Valley. Making your way there on a weekday lunch hour can be frustrating in Hartamas, hence it is recommended that you head straight to the parking lot of the building. Do note that there is no parking discount for diners, but you do earn Ringgit points at Sala to use on your next visit!
Sala was packed with people of all ages and personalities. Ingredients are showcased Subway-style and to some, fillings in shades of brown can seem alien to the naked eye. I later discovered the 'meat fillings' was a deli of spicy tempe, barbecued jackfruit, seared tofu and the likes.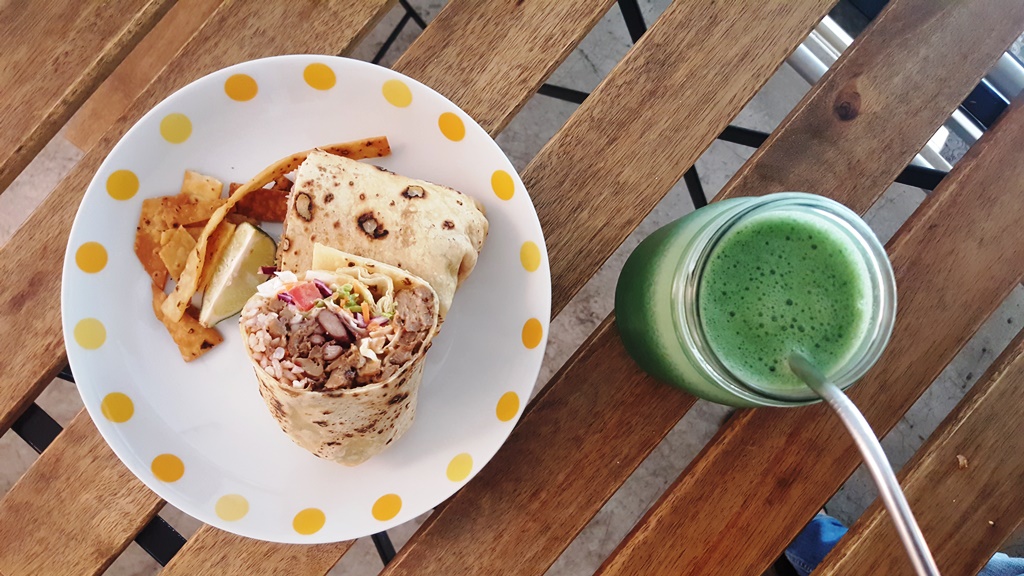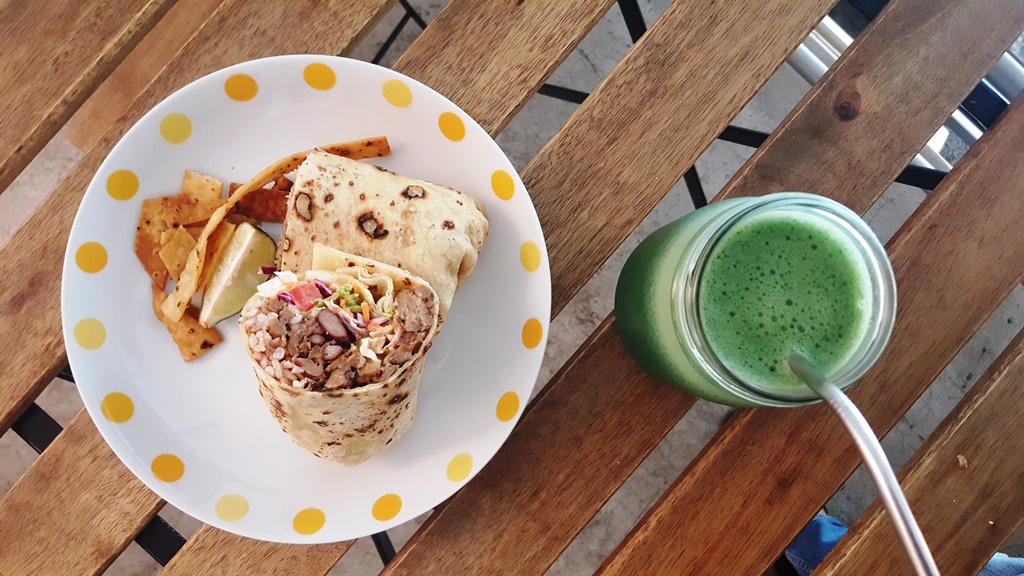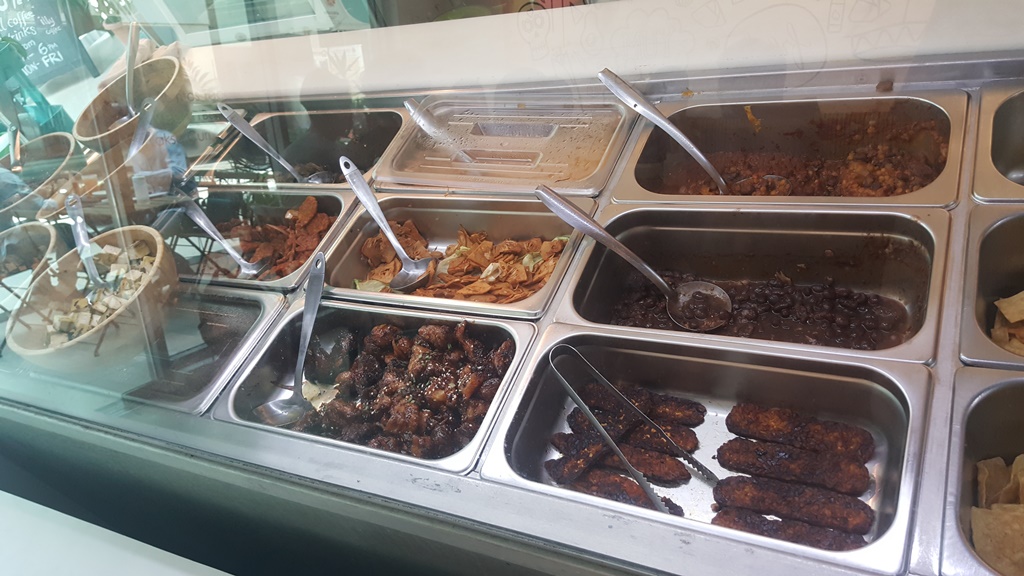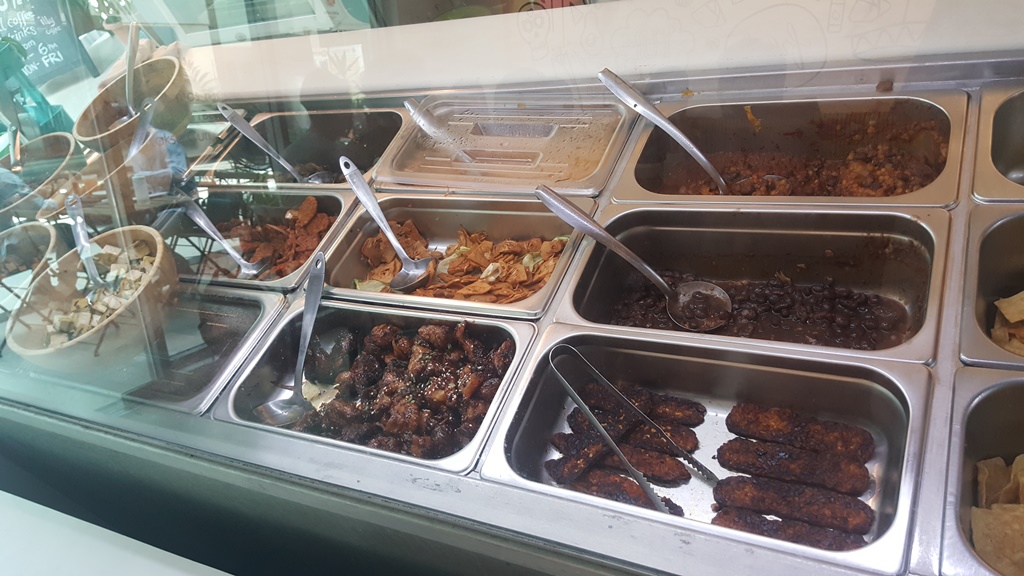 As I approached the counter, it was somewhat awkward to be left alone with an unfamiliar menu. It would've been comforting to have someone offer to help me decode the types of flavours to expect, or recommend a dish more suited to my palate. So, I played pin the tail on the donkey, and went for the Shroom Asada burrito (RM24) and a Jugo Verde (RM18) to wash down an either appetizing or less appetizing meal to come, as I wasn't sure what to expect.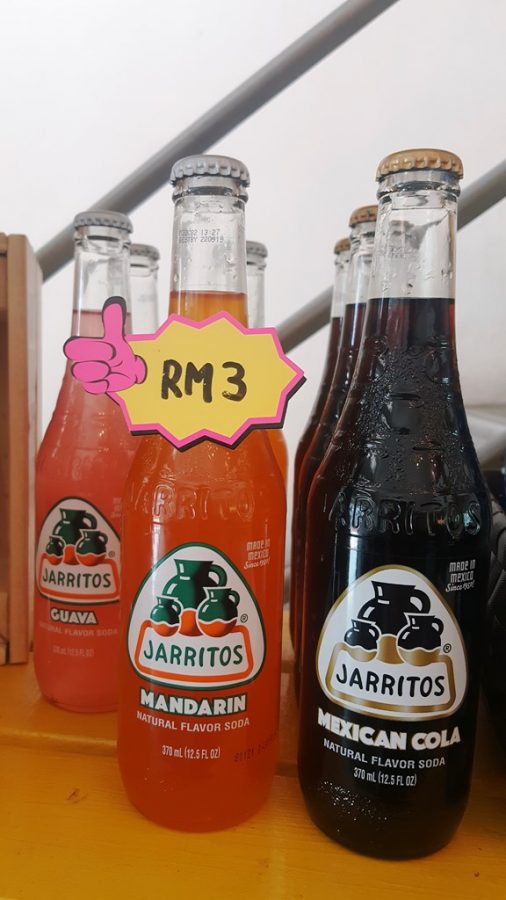 I have to admit – I have a soft spot for eateries with a small pantry and bits of fliers pasted on walls to champion or support their cause and the local community. That vibe prevails here; there's a cause to share food that's good for those who want to make small changes to their lifestyles. Jarritos, a popular Mexican soft-drink (RM3) known to be less carbonated, sat happily on the shelves and is available in guava, mandarin, and cola variants. They also feature local vegan brand, Organicule, whose mission is to share quality super-foods such as cacao nibs and moringa powders with Malaysians.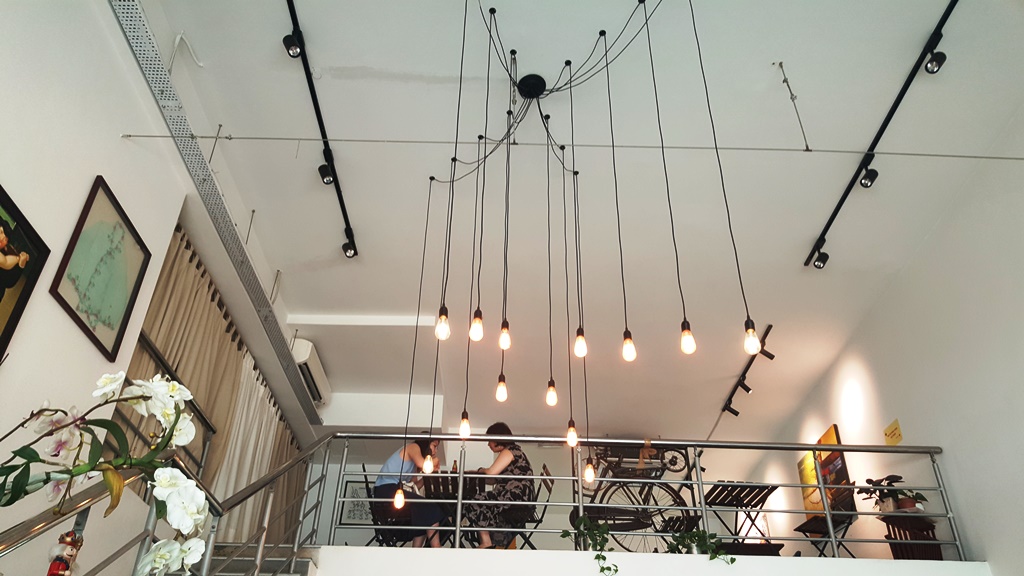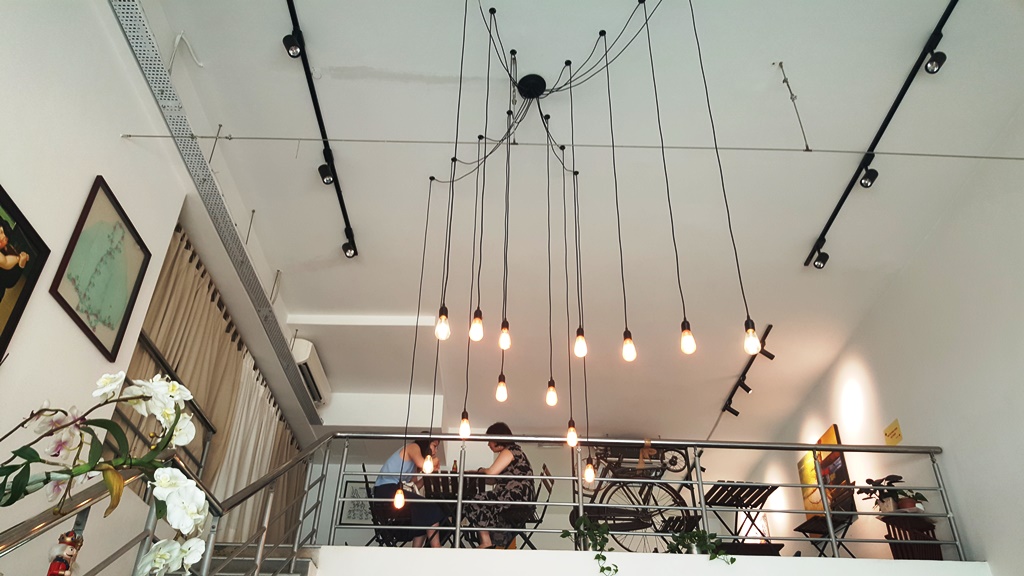 Eager to escape the crowd, I looked up and spotted a quiet corner; a simple chair, table, and some cheerful plants to keep me company. Unconvinced that the 6-inch burrito will be sufficient, I dived in and took a huge chomp that revealed juicy and incredibly meaty mushrooms bursting with mellow spices and bite. With the addition of chipotle, the roasted tomato salsa had a citrusy kick and is an essential element in bringing out the heartiness of their cilantro lime brown rice. The flour tortillas are awesome; soft, with a pleasant chew and stretches naturally to hold all your luscious filling. I looked down into their kitchen downstairs and observed that each soft giant tortilla is made in-house. Each supple dough is tenderly rolled out by hand, then puffed on a hot comal (Mexican-like griddle). This is what differentiates Sala.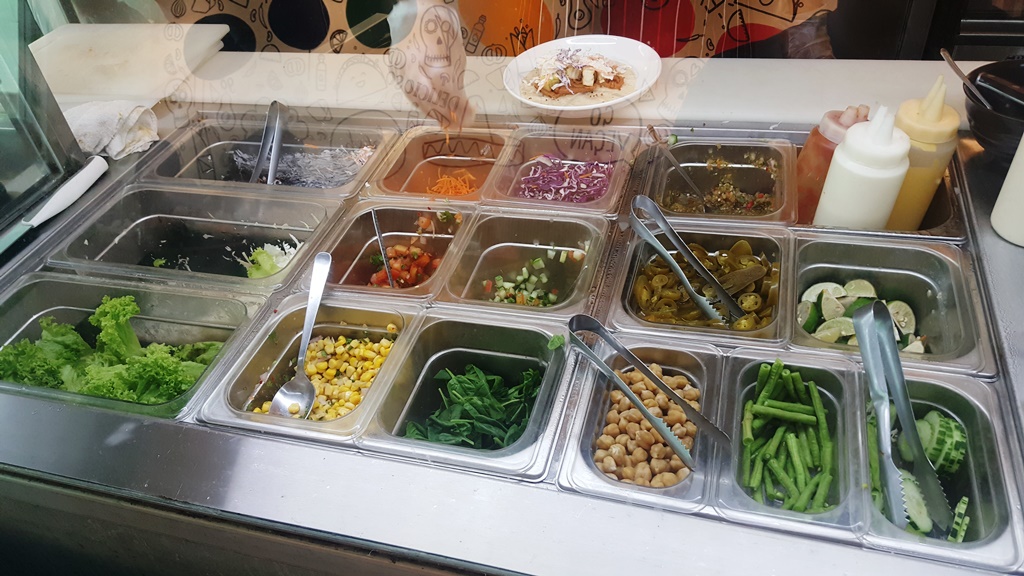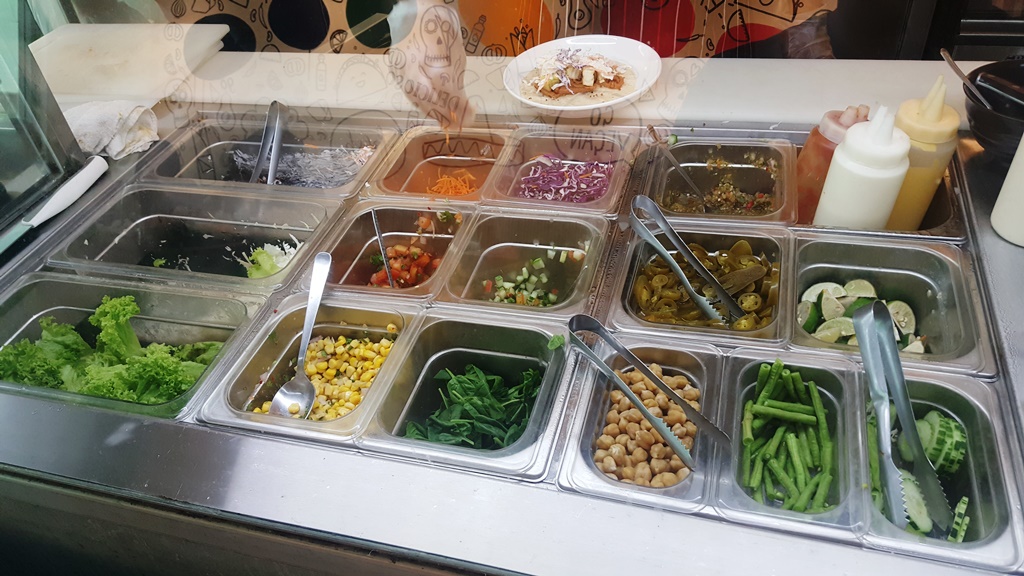 It is rare for some of us to mindfully chew and relish the food that we invest in. We are too often consumed with equating large portions to value. What happened to valuing what's good for us, and once in a while feeling that you trust what you've put in your gut? I wondered for a while, then calmly reached out of the mason glass and sipped into a bubble bath of Kelly-green cold-pressed juice. The perfect blend of moringa, often too sea weedy spirulina, apples and ginger truly paired well with the burrito.
I left with only one thought in my mind – drop by Sala soon because you're going to want one open where you live.
Location and details
Address: Sala, A-G-03A Galeria Hartamas
No 21, Jalan 26a/70a
Desa Sri Hartamas
50480 Kuala Lumpur
Tel: +6011 1150 3606
Website: salakl.com
Opening Hours: Monday to Wednesday 11:00am – 7:00pm
Thursday to Saturday 11:00am – 9:00pm
Sundays 11:00am – 5:00pm