Freaking Wholesome: Snapshot
To live in an age where living a healthy lifestyle is becoming more important, is a blessing. The same goes for the emergence of more raw, vegan, and wholesome food options. Last week, we decided to try switching up a regular birthday treat order to something more natural, healthy, and good for our waistlines. In comes homebaker Lim Ee Lin's line of raw cakes and treats under the Freaking Wholesome brand.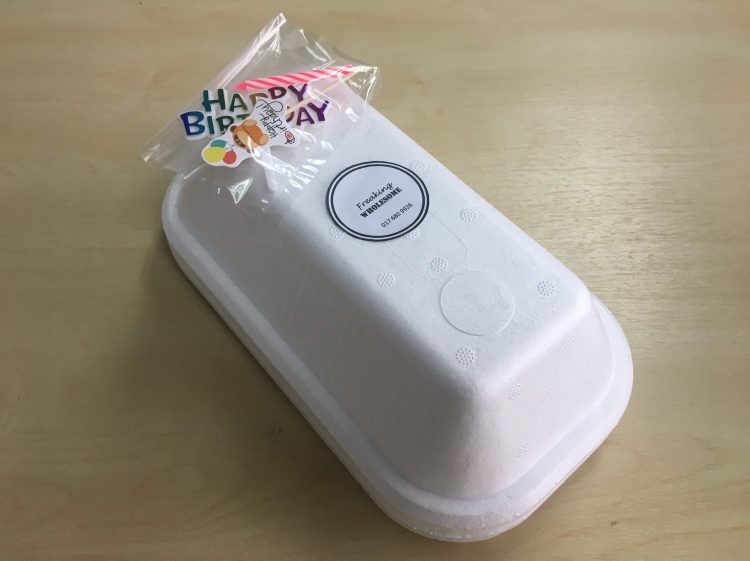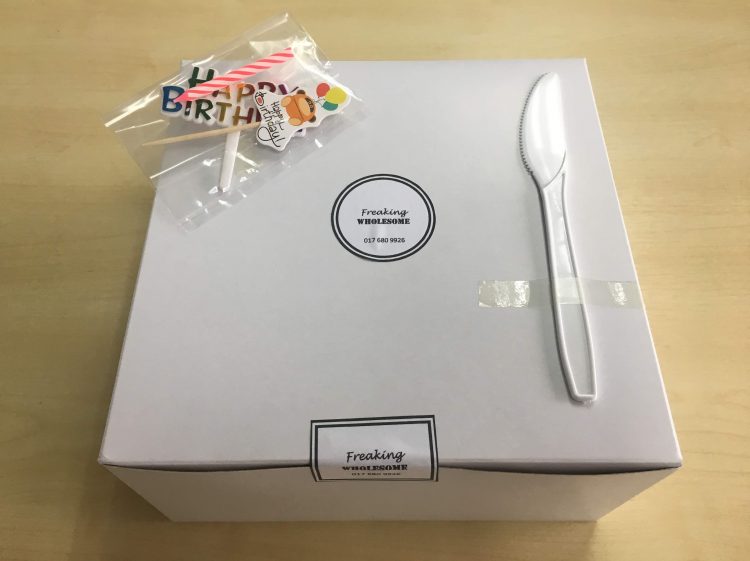 We ordered a Raw chocolate cake, and a set of her Wholesome bars. The treats were delivered in thoughtful packaging – the Wholesome bars came in a styrofoam case that was kept in an icebox right up till being delivered, while the cake was packed in a cardboard box. We told Ee Lin it was for a birthday, so she provided a knife, 'Happy Birthday' standee, and a candle too.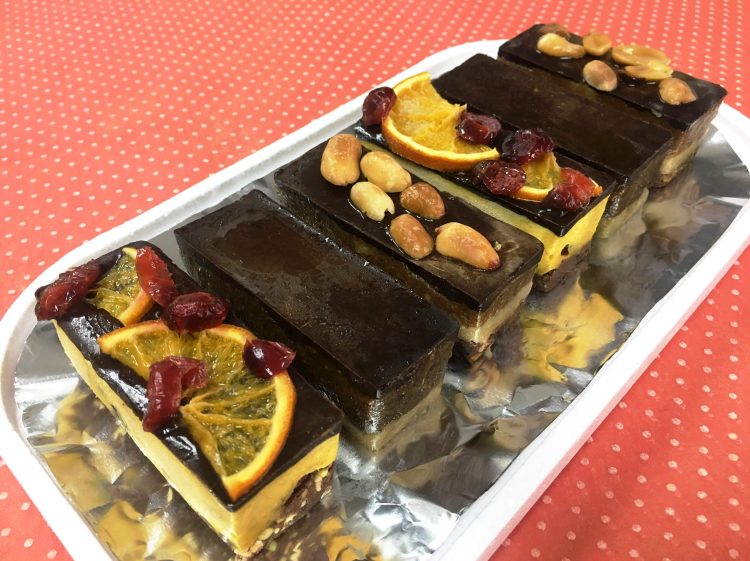 The Wholesome bars came in three flavours – Orange cranberry, Sea salted caramel, and Peanutty nougat (a.k.a. Snickers).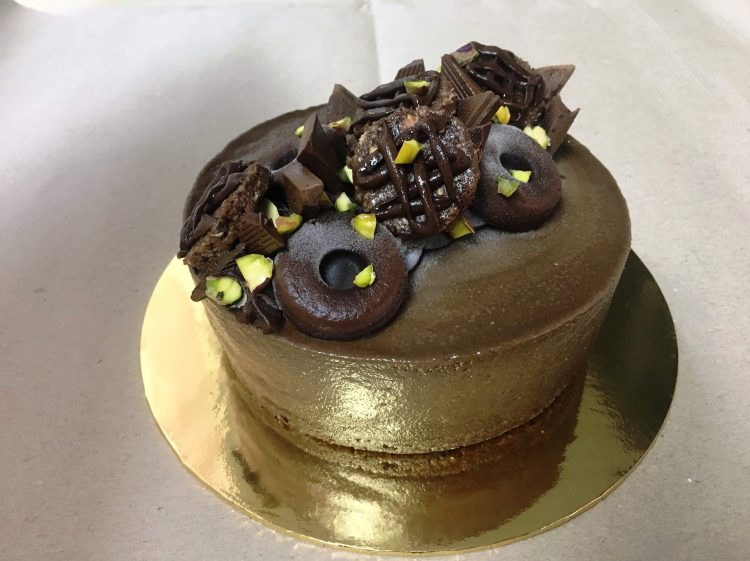 The Raw chocolate cake, like the other raw treats, are made with seeds, nuts, fruits, and extra virgin coconut oil. They are sweetened with dates or rice malt syrup. This particular cake contained cashew, dates, raw cacao powder, sunflower seeds, date syrup, raw cacao butter, extra virgin coconut oil, vanilla extract, and sea salt. Additionally, pistachio and dark chocolate chunks were used as garnish. The chocolate doughnuts and chocolate fudge were made from scratch, too.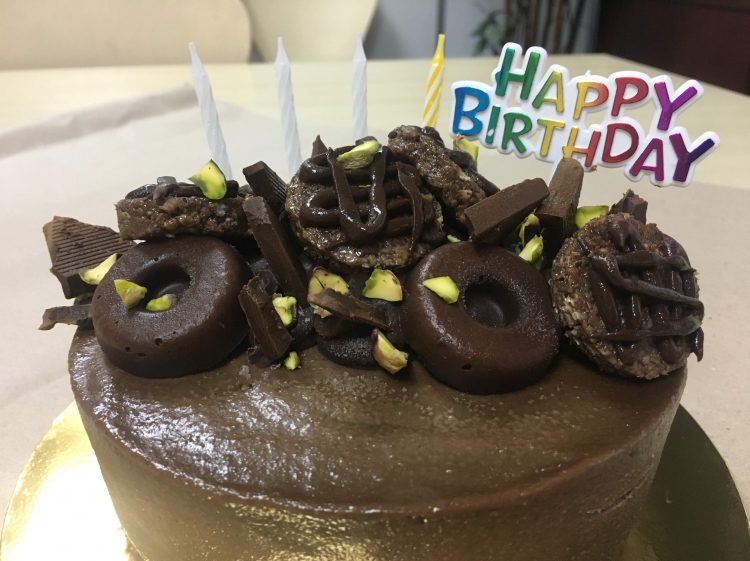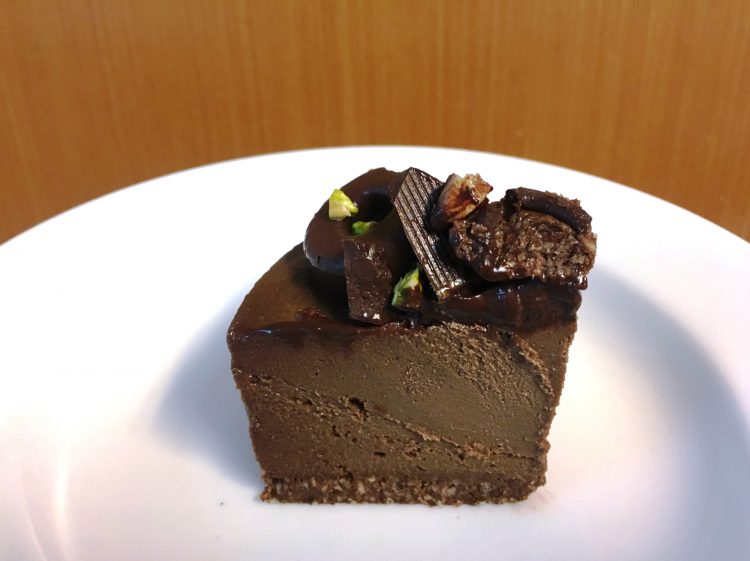 There are other cake flavours like Strawberry Choc, Coco-Lime Mango, Triple-Nut Butter, Mocha, Blackberries and Cream, and even a PB and J one, if that tickles your fancy.
Location & Details
Tel: +6017 680 9926
Find: View directory for Freaking Wholesome here.