El Mesón Brings a Spanish Flair to Desa ParkCity
This article is brought to you in part by El Mesón. 
Spanish-inspired breakfast and brunch bar El Mesón was a hit right from the start when it debuted in the heart of Bangsar in 2009. El Mesón proudly serves up authentic Spanish cuisine, featuring traditional favourites like Paella, Jamón Ibérico, and an array of tapas as well as Spanish-inspired contemporary dishes like the Ultimate Pork Burger. The well-prepared food and vast selection of wines and cocktails ensured a consistent flow of patrons who keep returning to enjoy El Mesón staples.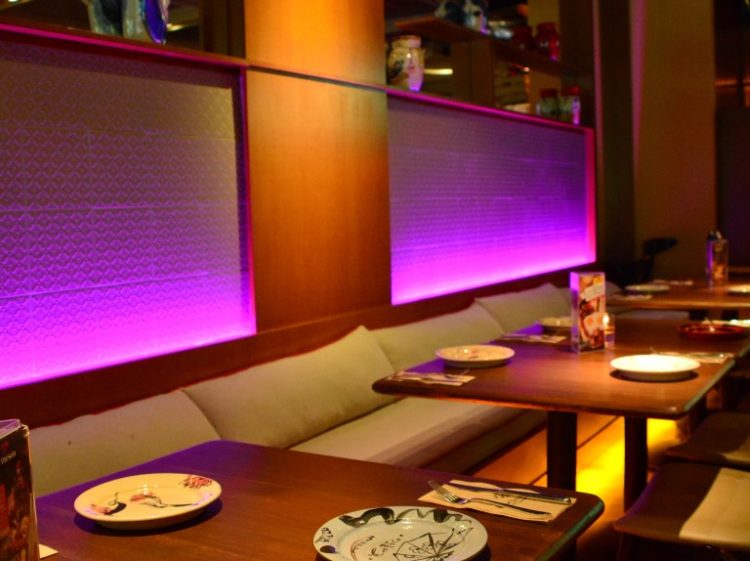 From its humble beginnings as the sister outlet to the adjacent The Social Bar & Restaurant in Bangsar (which is just as packed with jovial patrons almost every night of the week), El Mesón has now branched out to The Waterfront in Desa ParkCity, bringing a little Spanish flair to Kepong.
Facing the waterfront, El Mesón at Desa ParkCity offers a stunning view of the lush greenery and calm waters of The Waterfront and has now become an established dining spot in its own right, attracting foodies from near and far. That's no small feat considering the place has only been open for eight months so far.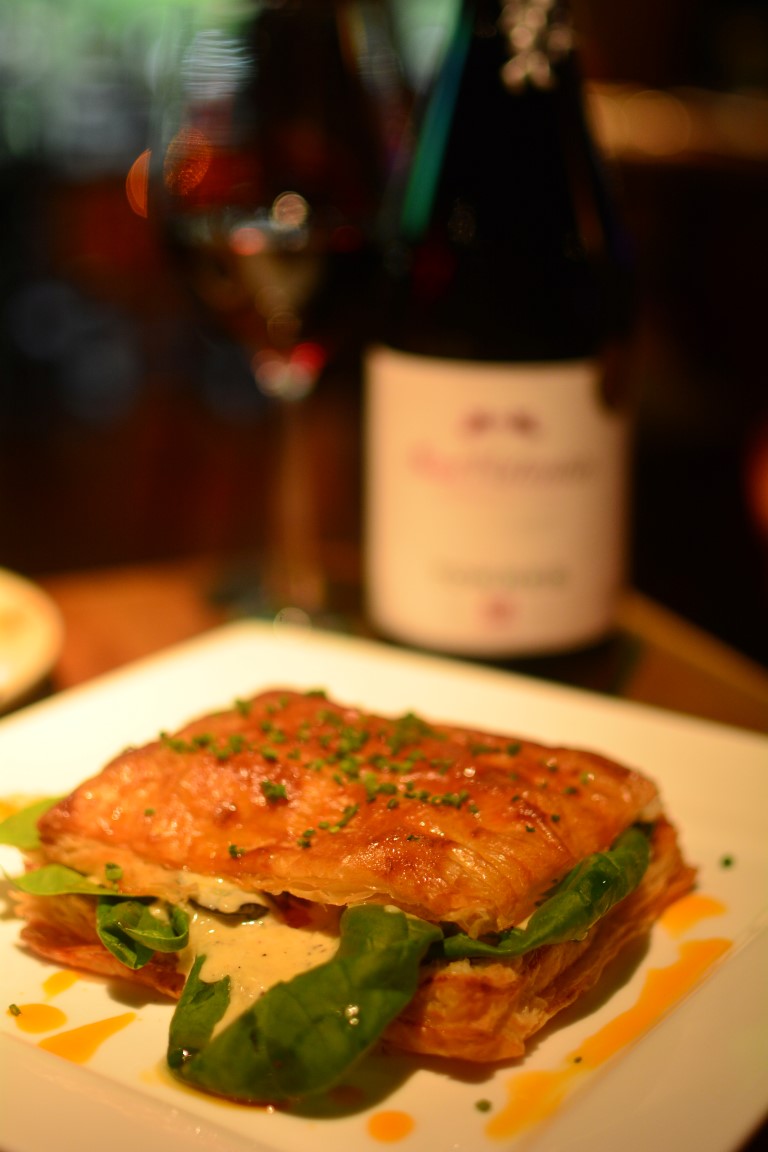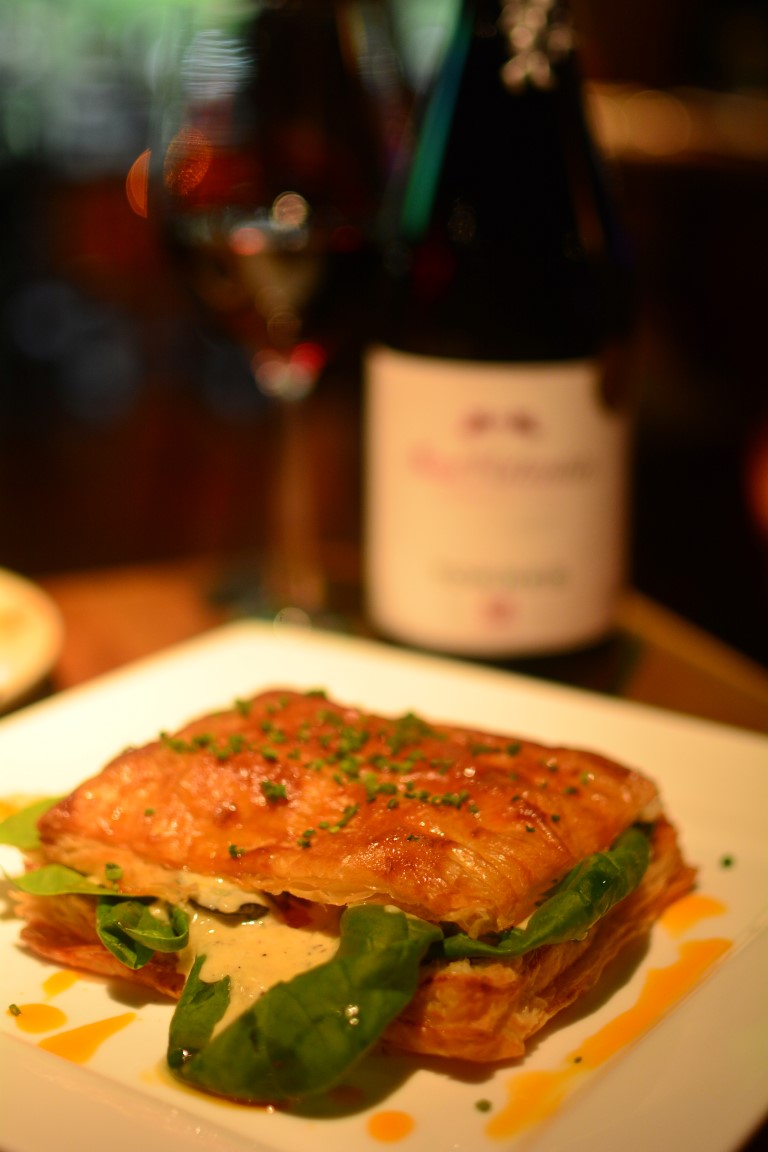 Whatever reservations they might have had about branching out to a completely different crowd in Desa ParkCity and the Kepong area was immediately quelled as the response proved to be positively overwhelming. With a team trained and guided by Spanish Chef Pedro Luis Avila, the menu is as exciting as it is familiar. Fresh additions accompany firm favourites on a menu that features a myriad of tapas from the Spanish mainstay patatas bravas to creative plates of beef tenderloin carpaccio and oven-baked goat's cheese in filo pastry.
For heartier fare, few (if any) places in town consistently serve up paella that's as delectable as that served at El Mesón. Grab a few friends and order the large seafood paella, along with a glass of the restaurant's signature 'The Social' branded wine from Chile – a curiously sultry Sauvignon Blanc that's a good match with the seafood-laden dish – and get a taste of the good life, Spanish-style. If you use your imagination a bit, for a moment you might just think you're in Barcelona.
But El Mesón's culinary wonders don't stop with paella and tapas. One hot item on the new menu is something truly worth going out of your way to eat. El Mesón has introduced a different take on Spain's pride, Jamón Ibérico de Bellota.
Seated firmly at the top of Spain's incredible range of hams, Ibérico de Bellota is typically cured for several years, then sliced off the leg very thinly and served with a tiny drizzle of Spanish olive oil, if with anything at all. It's an indulgence almost beyond compare, as the pig has grazed prolifically on acorns (or bellota in Spanish) for the last few months of its life, lending the nuts' healthy fats to the meat, and resulting in a truly sublime cured ham.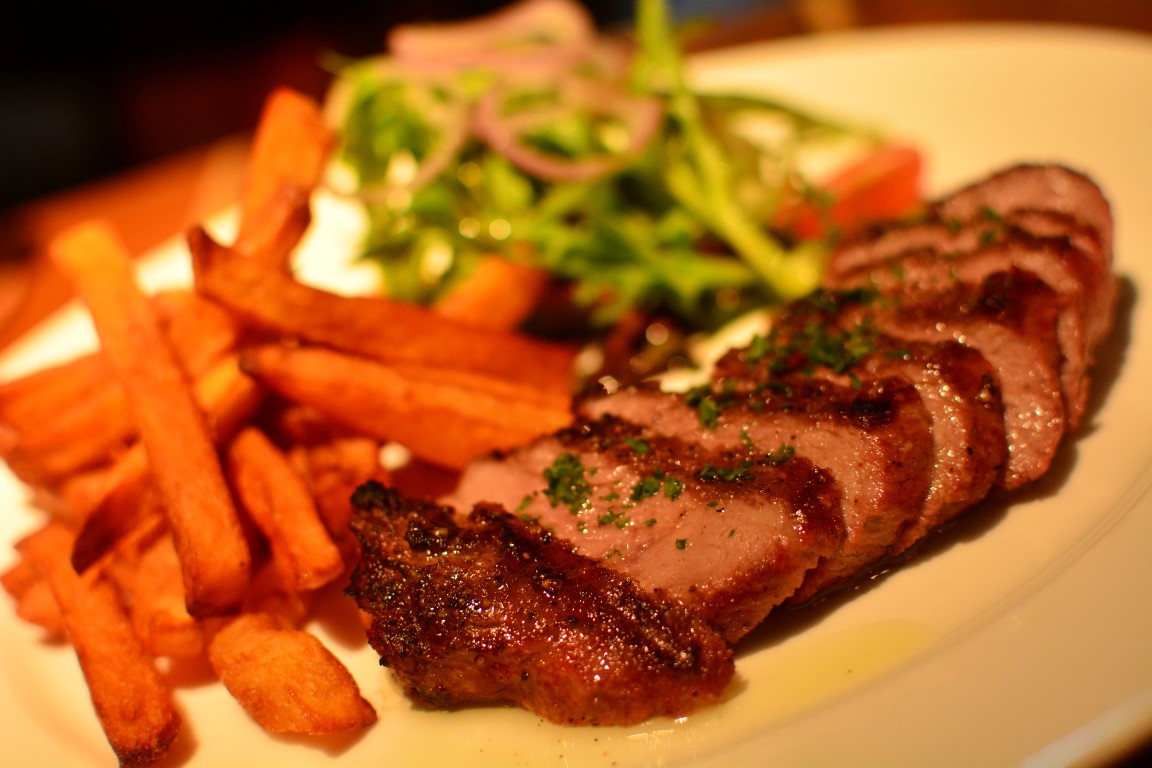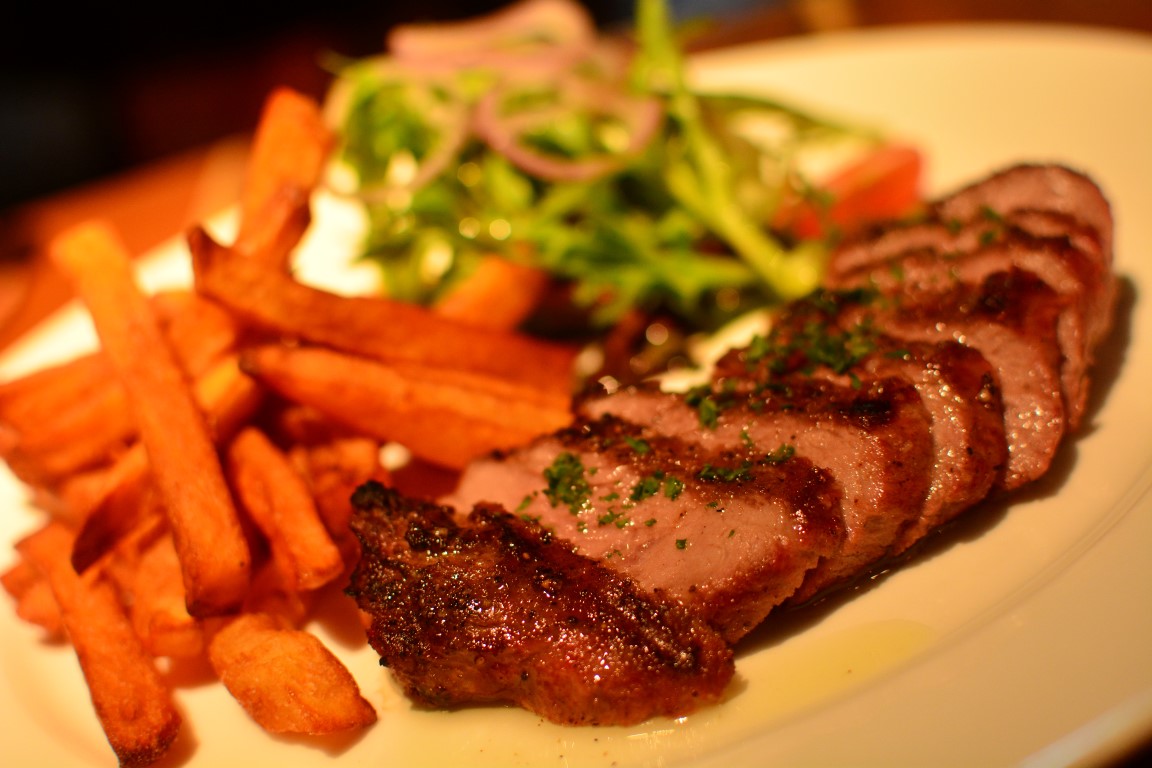 What El Mesón has done, however, is take an uncured part of the Ibérico pig, grilled it as a small steak to perfection in their Josper oven, and sliced it just right. It might seem an affront to the noble Ibérico pig to deviate from the time-honoured method of curing and serving, but the El Mesón treatment is special indeed. The meat is tender, succulent, and utterly decadent, with a crispy caramelized crust and needs nothing else – no sauce, no dips, no seasoning. Delicious!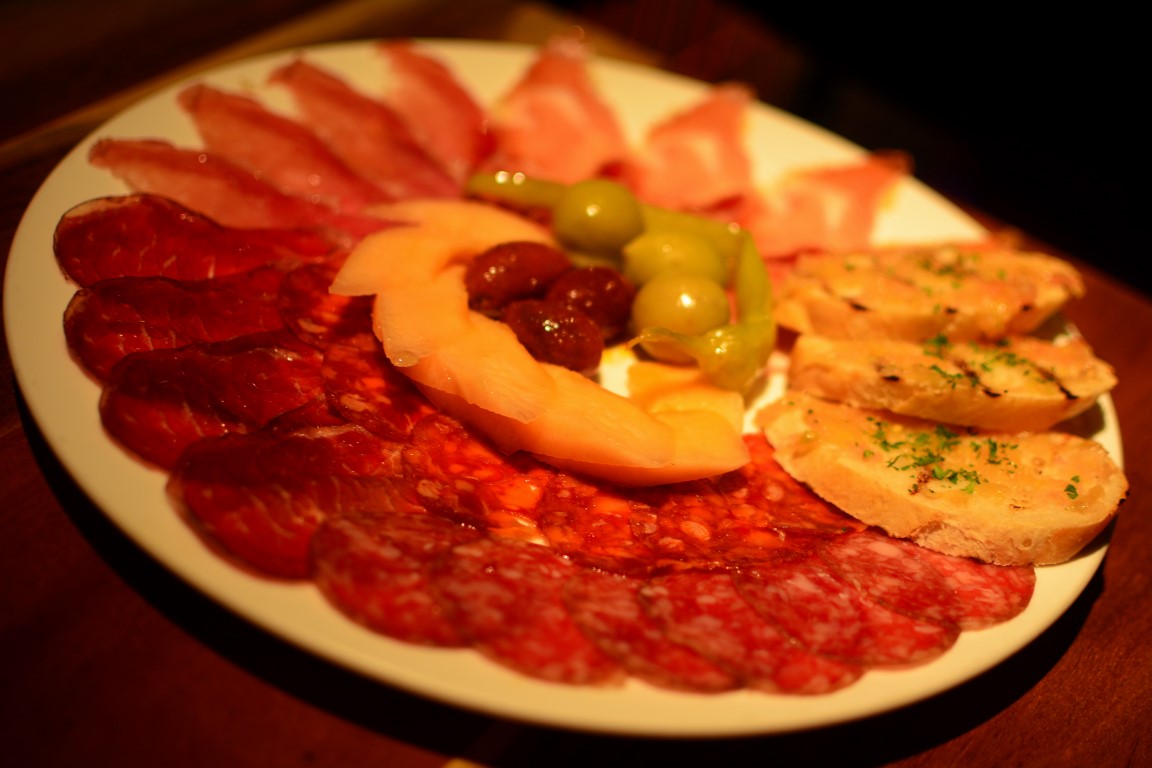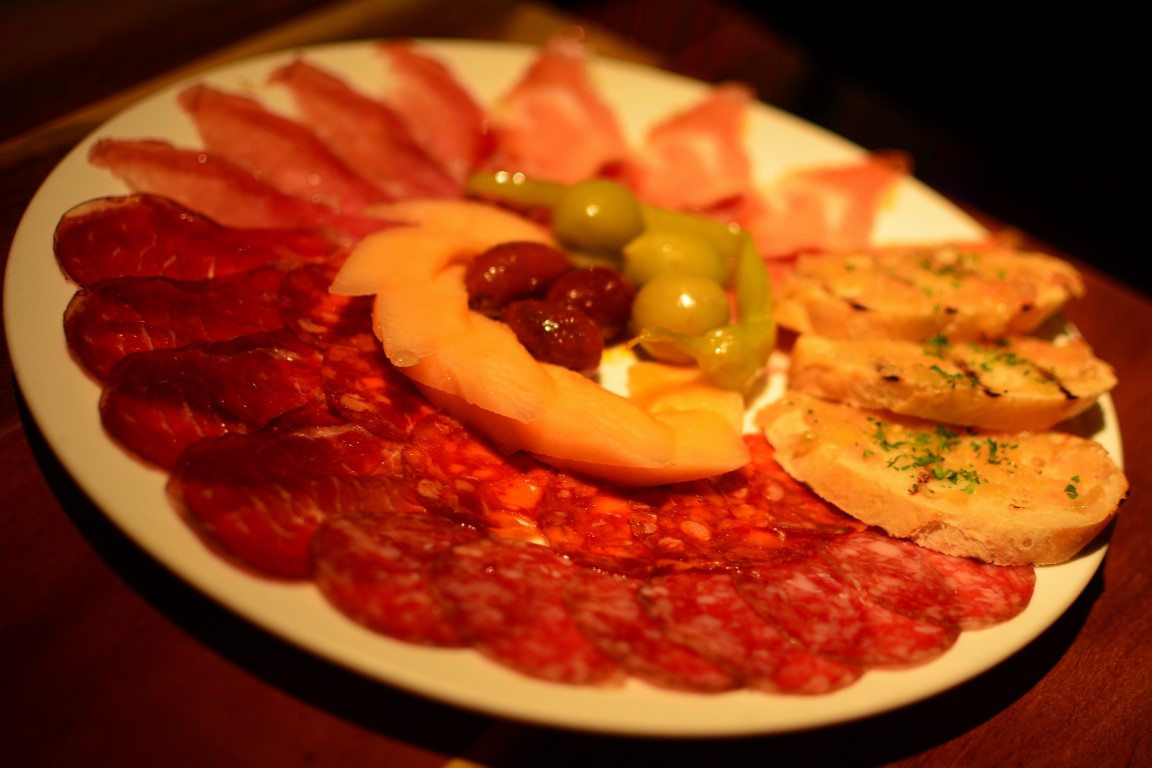 Of course if you love your Spanish meats cured and served in the traditional way, be sure to sample El Mesón's beautiful Embutidos offering. The platter for two includes Jamón Ibérico, Jamón Serrano, Ibérico Chorizo two ways, and a fine Cecina Salchichon, all artfully arranged and finished with grilled bread and tomato salsa, premium olives, sliced melon, and a pepperoncini. While a bottle of red wine is an easy pairing choice for the platter, El Mesón has a range of creative sangria libations – by the glass or by the jug – that also work well with the cured meats.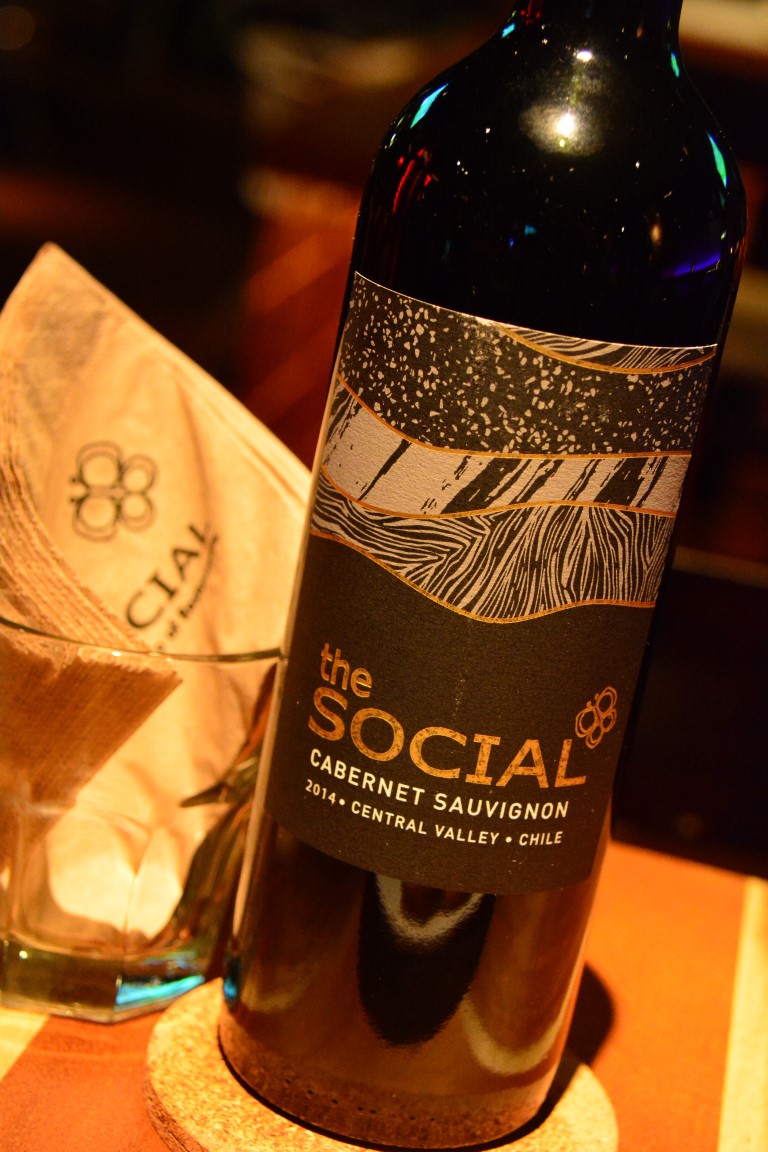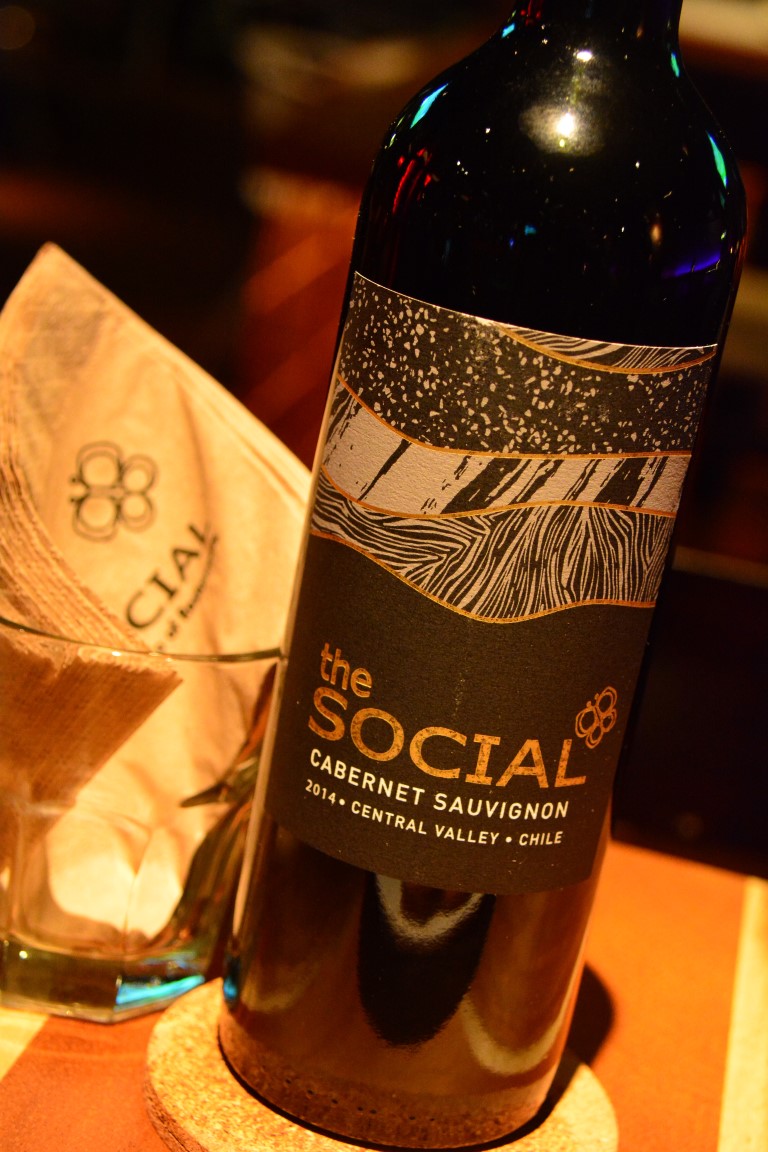 One of the best things about living in Greater KL is the tantalizing array of outstanding international cuisine available, so if you're craving mouthwatering authentic Spanish fare – or are curious about giving it a try – head over to El Mesón, either in Desa ParkCity or at its Telawi branch in Bangsar. Your first visit surely will not be your last!
To keep updated with El Mesón , check out their website, elmeson.com.my and follow them on their Facebook (fb.com/elmeson.my) and Instagram (@elmeson.my).
Location & Details
El Mesón Bangsar
Address: 61-63, Jalan Telawi 3, Bangsar Baru, 59100, Kuala Lumpur
Tel: +603 2282 8290
Hours: Daily, 11am to 2am
El Mesón Desa ParkCity
Address: Lot GF5, The [email protected], Persiaran Residen, Desa Parkcity, 52200 Kuala Lumpur
Tel: +603 6263 6227
Hours: Daily, 9am to 12am