Cohiba Atmosphere Comes to Kuala Lumpur
Opening Southeast Asia's tallest building this month just wasn't enough for Kuala Lumpur, apparently. So adding another feather to its cap, the Malaysian capital can now proudly claim one of just a tiny handful of Cohiba Atmosphere lounges in Asia. At a prestigious launch event attended by dignitaries, VIPs, and invited guests on October 21, KL's newest and largest premium cigar lounge officially welcomed its first patrons.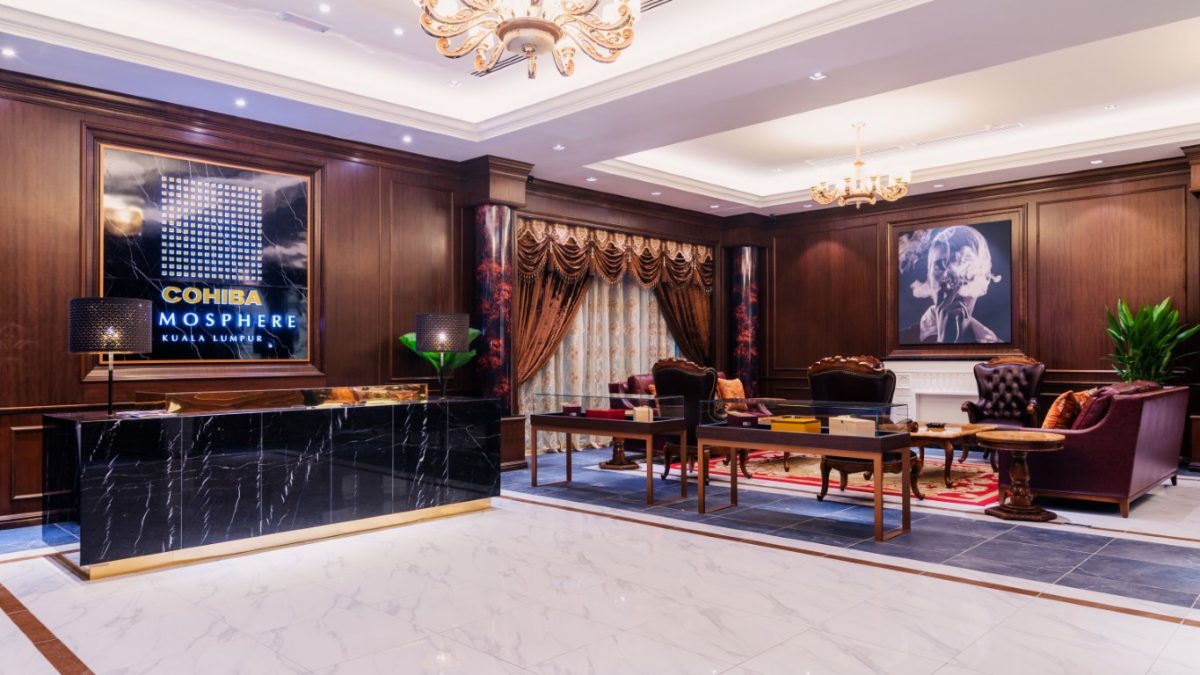 Hosted by Tan Sri Vincent Lee, President, Cohiba Atmosphere Kuala Lumpur, and Jonathan Chow, Chief Executive Officer, Cohiba Atmosphere Kuala Lumpur, the launch event was graced by Her Excellency Ibete Fernandez Hernandez, the Cuban Ambassador to Malaysia, as well as Mr Jose Camero Hernandez, the Diplomatic Attache of the Embassy of the Republic of Cuba, and served as a fitting introduction to this beautiful lounge's grand opening.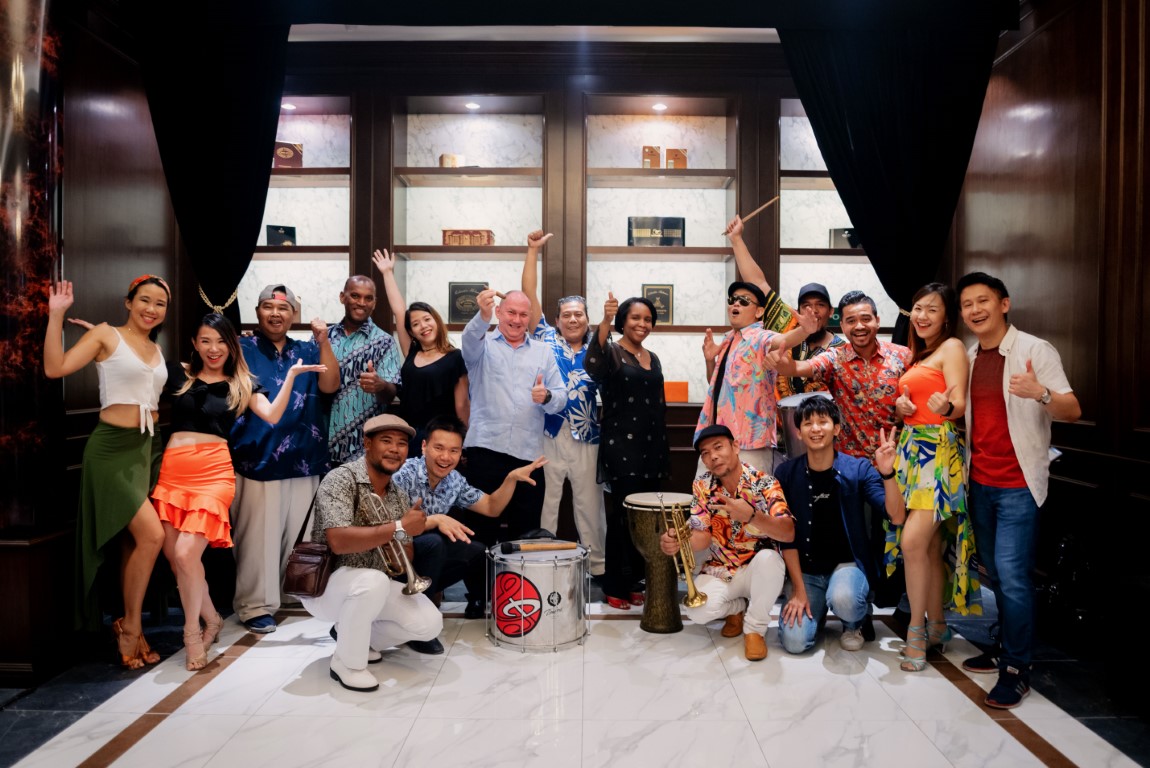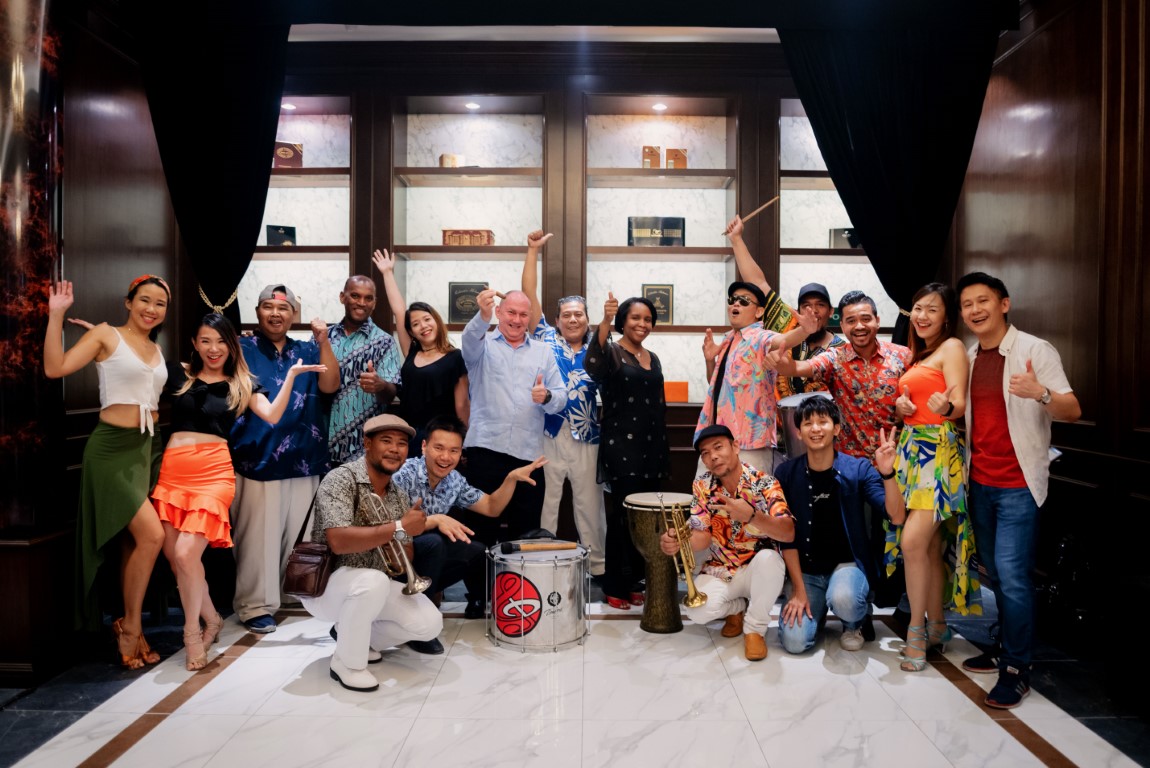 In launching the venue, CEO Jonathan Chow said, "Cohiba Atmosphere Kuala Lumpur will become the most iconic lounge in Malaysia to enjoy fine authentic Cuban cigars paired with specially curated single malts, rums, or cognac whilst chilling out with friends, business associates, and like-minded aficionados. Habanos S.A. and The Pacific Cigar Company have given us the privilege to execute this unique Cohiba Atmosphere concept and we aim to over deliver in customer service, ambiance, and expectations in a warm and friendly Malaysian way."
Cohiba Atmosphere is an exclusive international concept lounge created by the world's most iconic cigar company, Habanos S.A., leveraging their most exclusive cigar brand, Cohiba, expressly to cater to the world's connoisseurs of fine Cuban cigars. The roster of world cities boasting this coveted brand is short indeed – Buenos Aires, Cancun, and of course Havana in the Americas, and here in Asia, only Tokyo, Shanghai, Hong Kong, and Bangkok.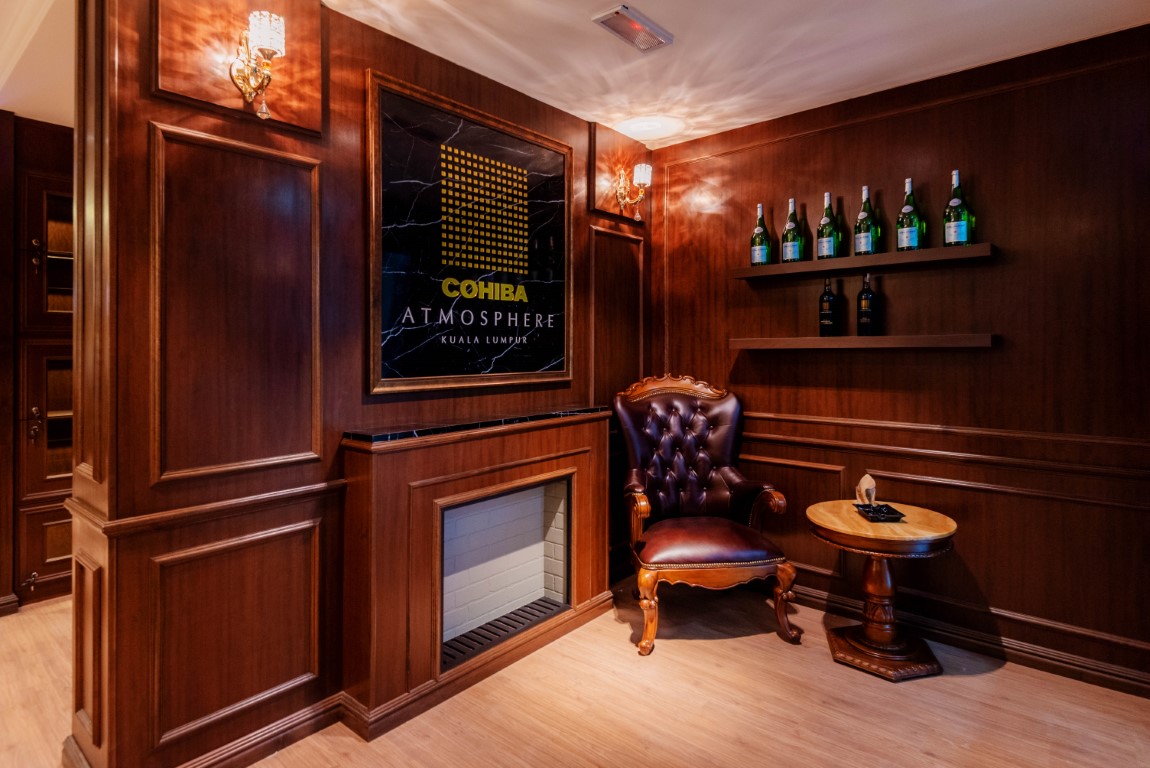 With a stunning interior space spanning three floors and some 9,000 sq ft, Cohiba Atmosphere Kuala Lumpur will appeal to aficionados of Cuban cigars, naturally, but also has plenty to offer guests who don't smoke cigars. A wide range of beverages – alcoholic and non-alcoholic – are offered, as are light meals and snacks, and the sumptuous setting makes it a great place to enjoy quality time spent with friends and business associates.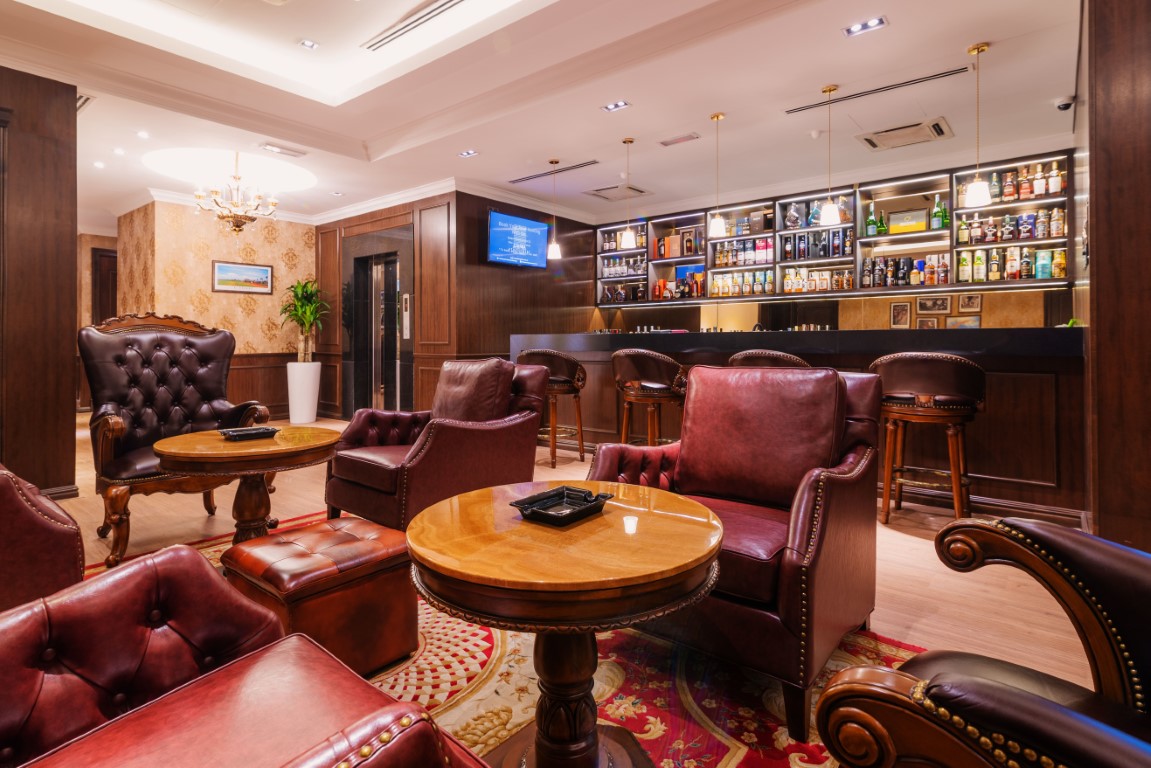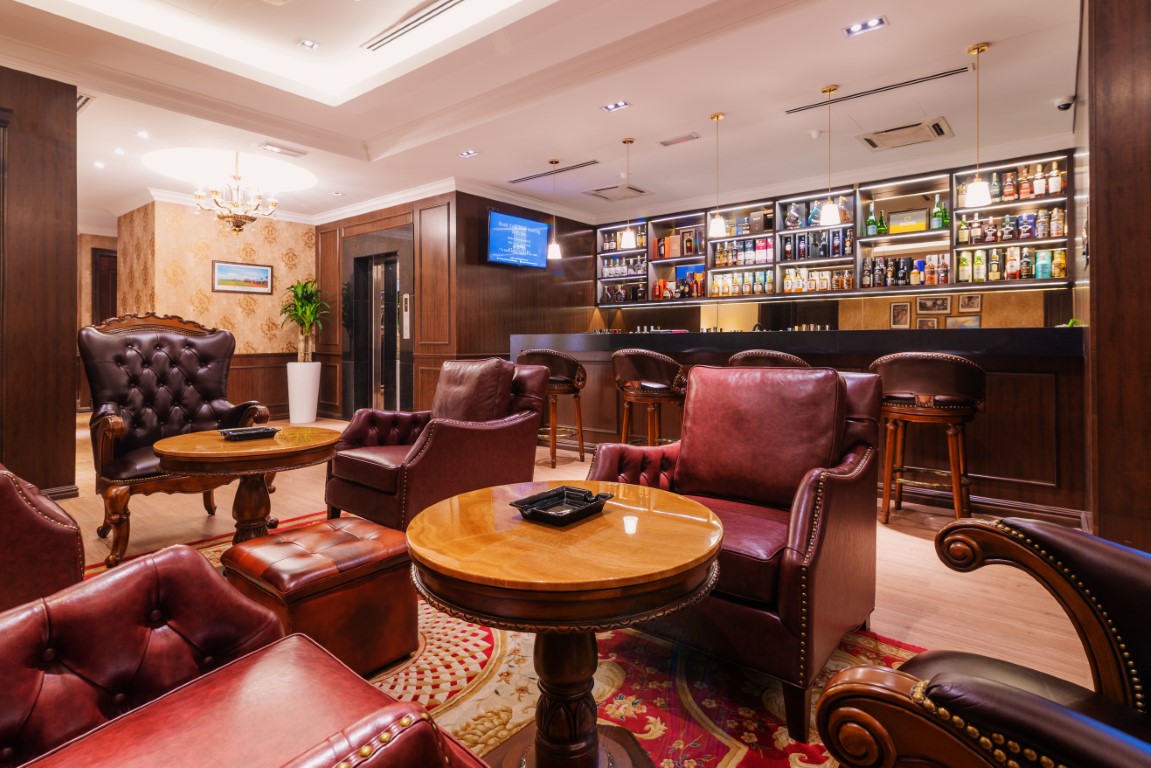 Speaking of the business side of things, there are four tastefully furnished and appointed VIP rooms for smaller, intimate gatherings (each accommodates up to five comfortably), whilst the larger boardroom offers full meeting facilities for up to 16, including its own dedicated en-suite bar, flat-screen TV, high-speed Wi-Fi, and all the necessary A/V equipment to give your business meetings a boost.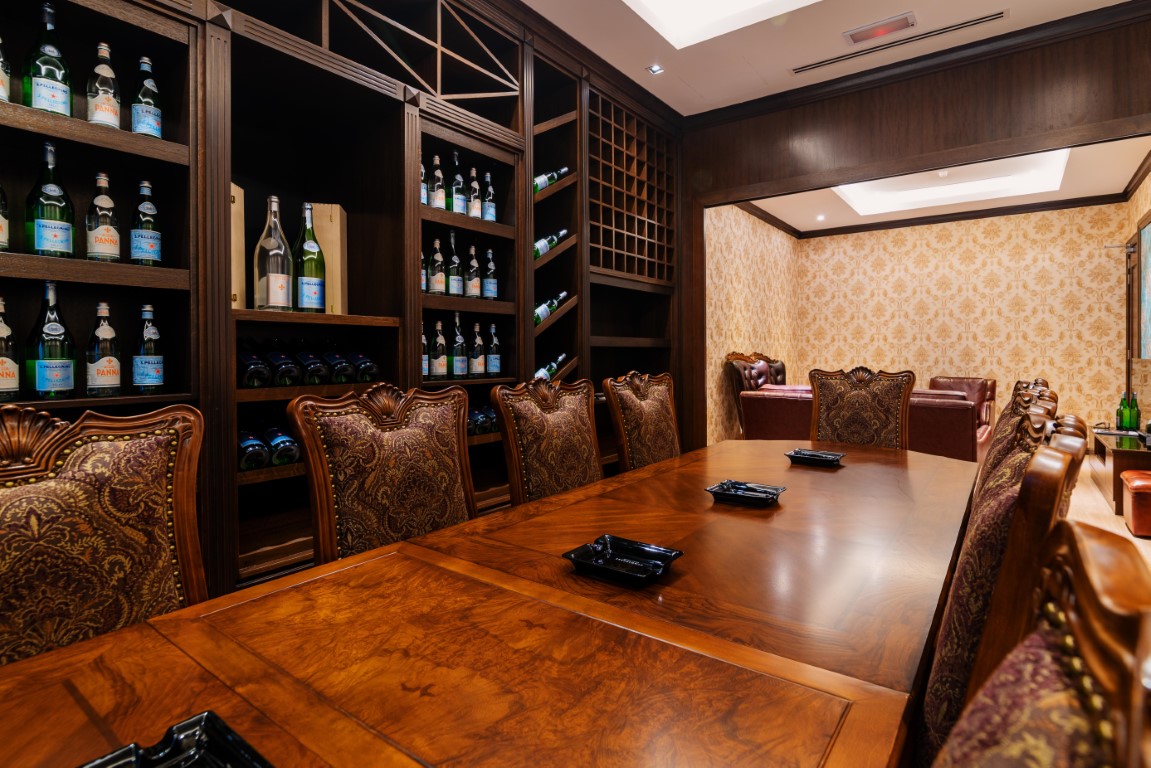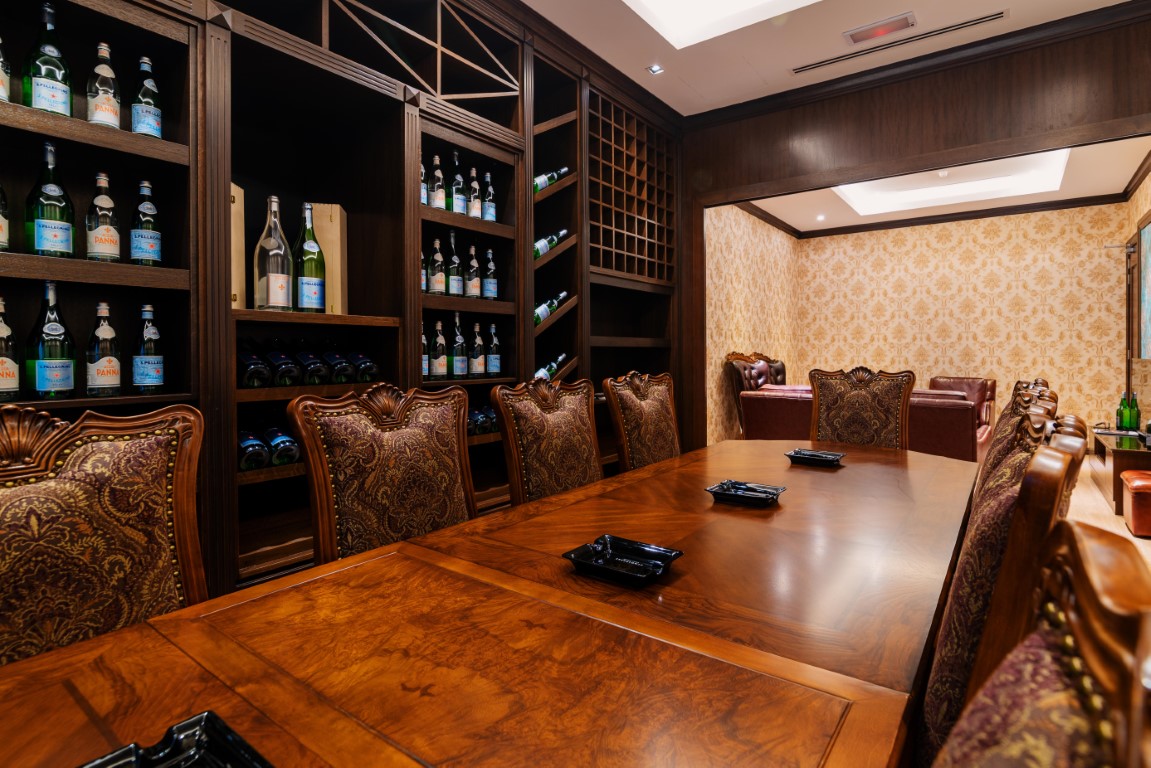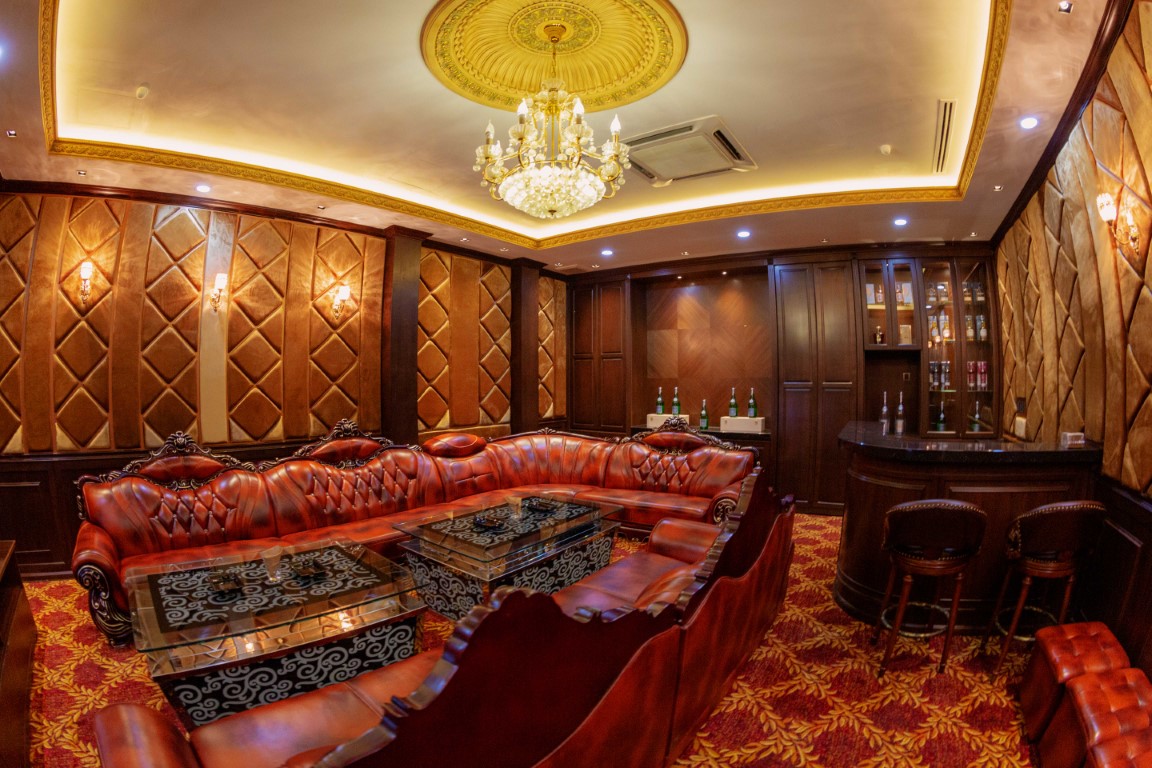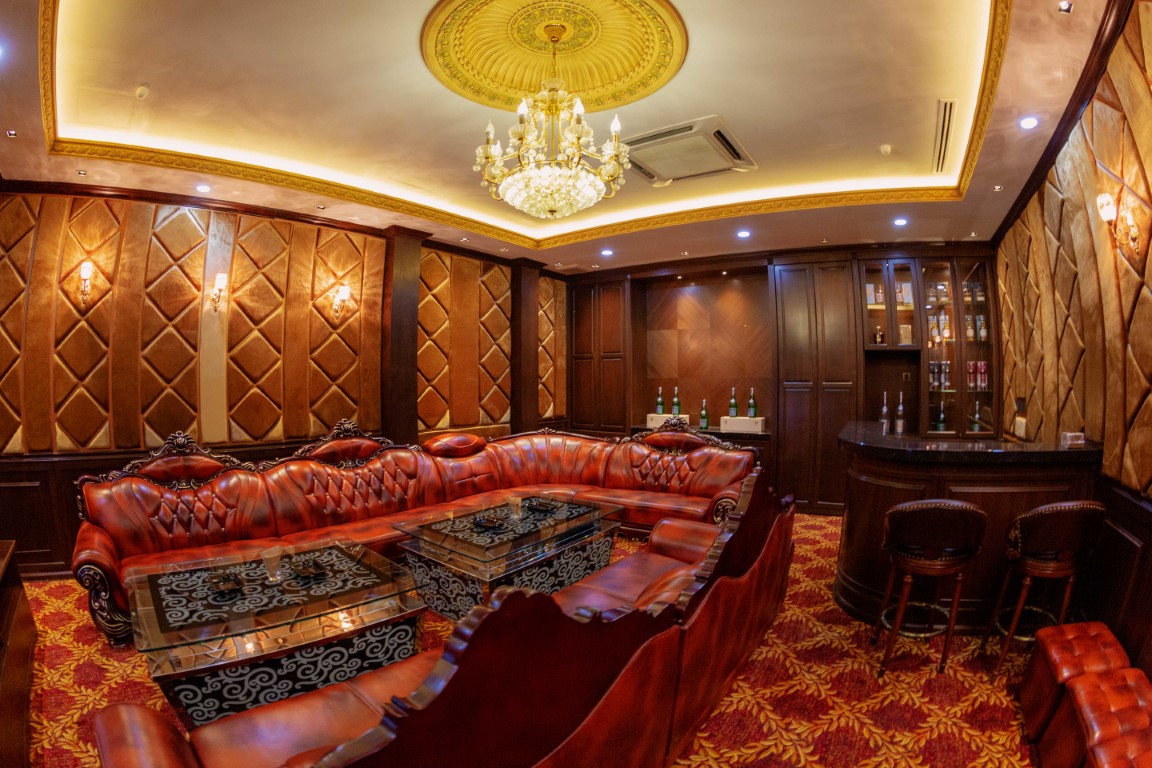 For cigar connoisseurs – or the merely cigar curious – Cohiba Atmosphere Kuala Lumpur boasts a spacious walk-in humidor housing dozens and dozens of brands and lines of 100% authentic Cuban cigars, including limited edition, regional edition, and collector's edition cigars. If you're looking for a hard-to-find Cuban cigar, you may well find it on the shelves here, but if not, chances are the team at the lounge can assist you in sourcing it. The humidor is also home to a number of specially assigned personal lockers to ensure that if you park your own stash here, the cigars will be maintained in outstanding condition at all times.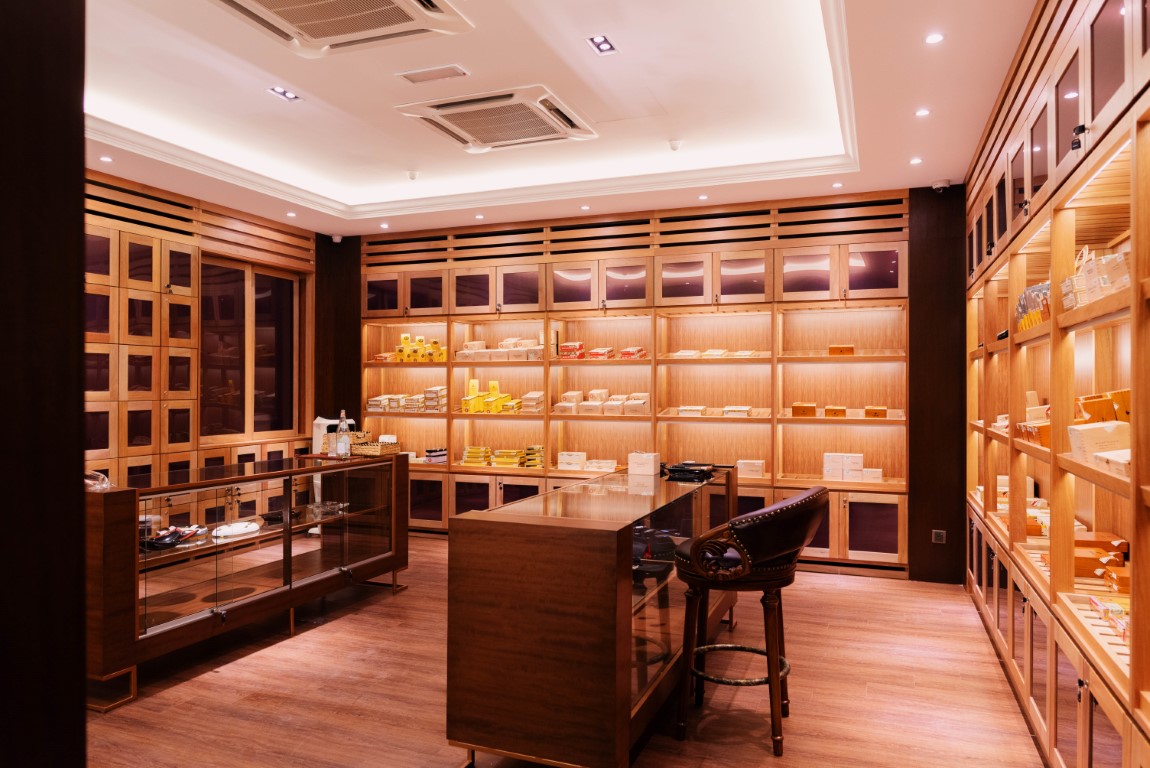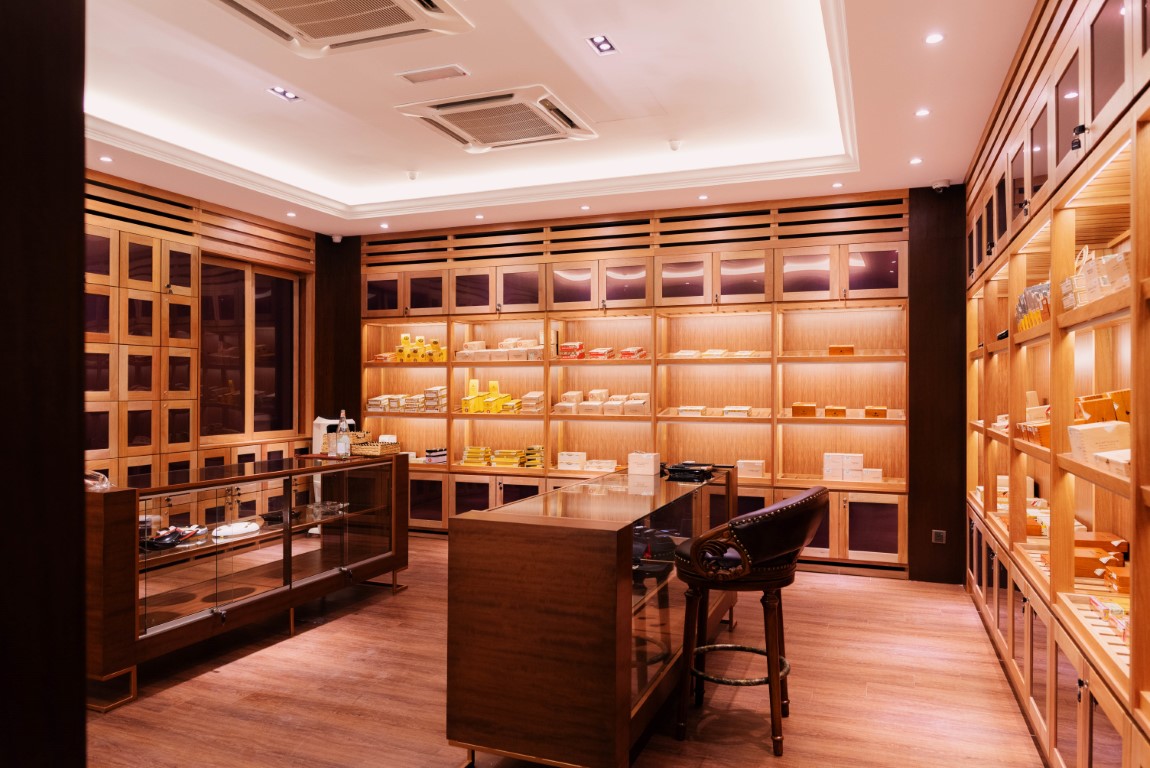 We certainly enjoyed checking out this posh new lounge and relaxing in style with our chosen cigars and drinks. For aficionados who want to make their visits a regular thing, Cohiba Atmosphere Kuala Lumpur offers a two-tier membership opportunity. The basic loyalty program offers free membership, with benefits for life. For every RM50 you spend at the lounge, you'll earn one point on your card. Each point is worth RM1, redeemable for cigars, beverages, or accessories at the lounge.
In addition to the basic membership, a premier version is also available at a price of RM10,000. For this, members will receive RM12,000 in credit at Cohiba Atmosphere Kuala Lumpur. They will also enjoy the same reward points system as basic members, but additionally will also receive priority access to the VIP rooms, a complimentary cigar and glass of wine or whisky during their birthday month, and double points awarded to their membership card if they choose to spend their birthday at the lounge. Moreover, premier members will enjoy preferred access to other Cohiba Atmosphere lounges in the region.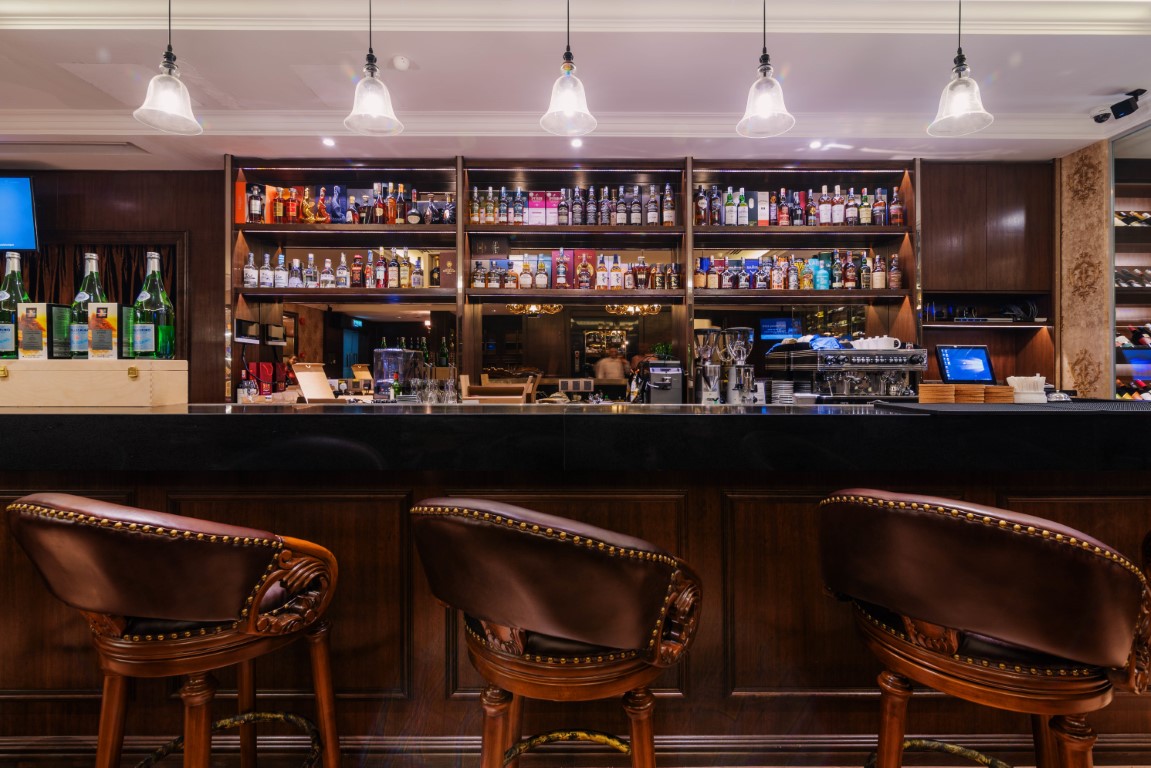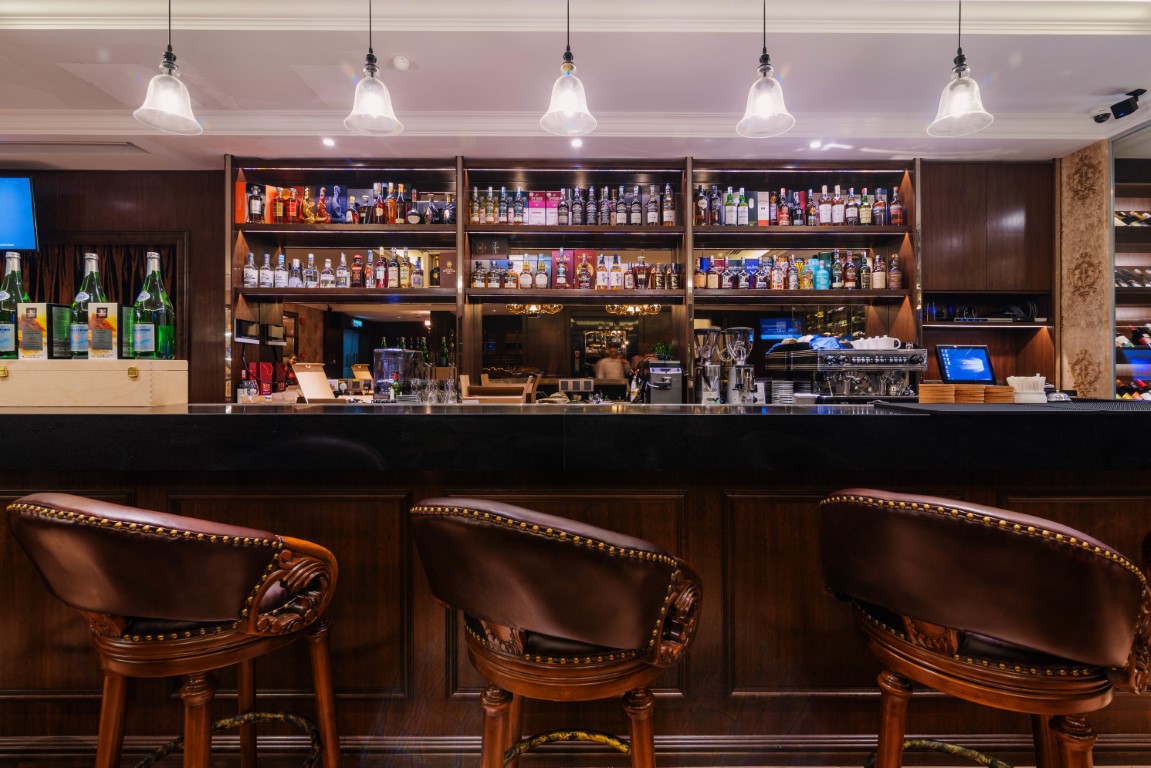 Some may wonder about the chosen location for the lounge – it's in a technological and industrial park area in Kota Damansara, after all – and question why such an exclusive lounge isn't sited in a grand, well-known, high-traffic location. We can't say for sure, but we figure the target clientele for a lounge like Cohiba Atmosphere may prefer a bit more discretion and ease of access, rather than a swanky, busy, "see and be seen" setting. The lounge's location is easy to reach, easy to find (it's on Waze), and offers plenty of easy street parking, especially in the evenings.
We'll likely return in time for a full review, but in the meantime, we are delighted to see more and more appreciation in Greater KL for the finer things in life, noting over the last few years a significant increase in fine dining, wine bars, whisky and cigar lounges, and more. A warm welcome to Cohiba Atmosphere as their latest concept lounge opens right here in Kuala Lumpur!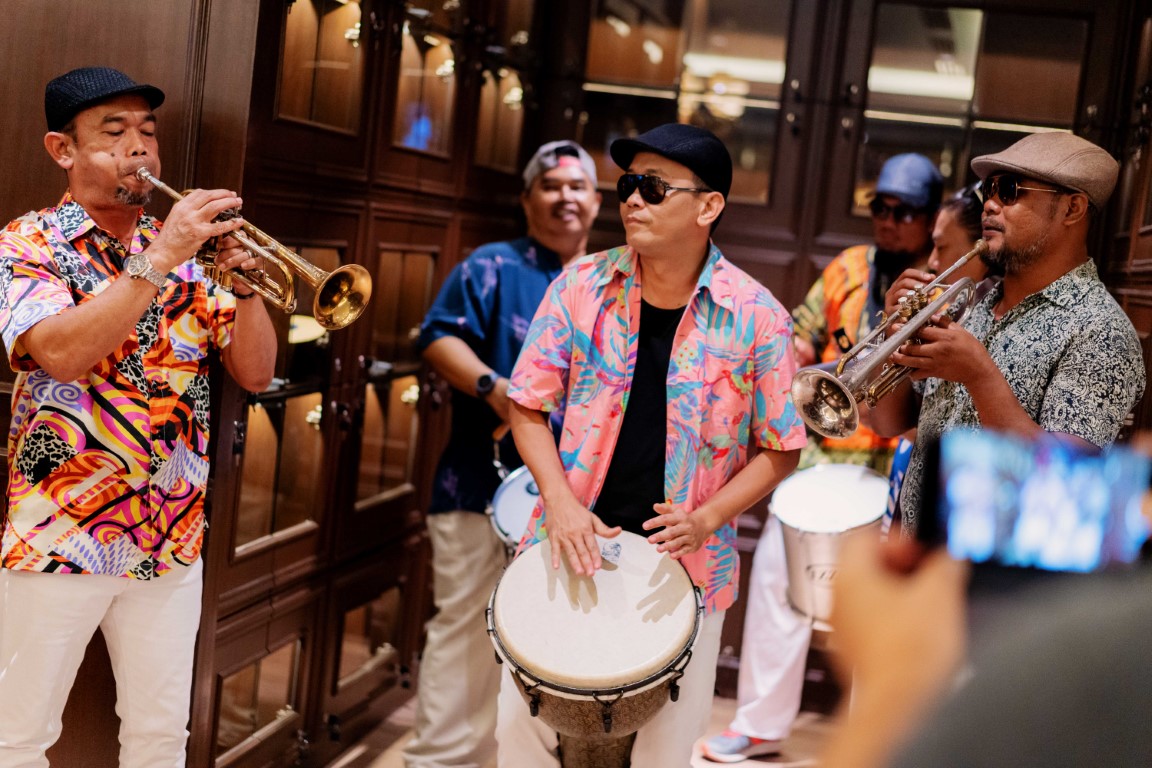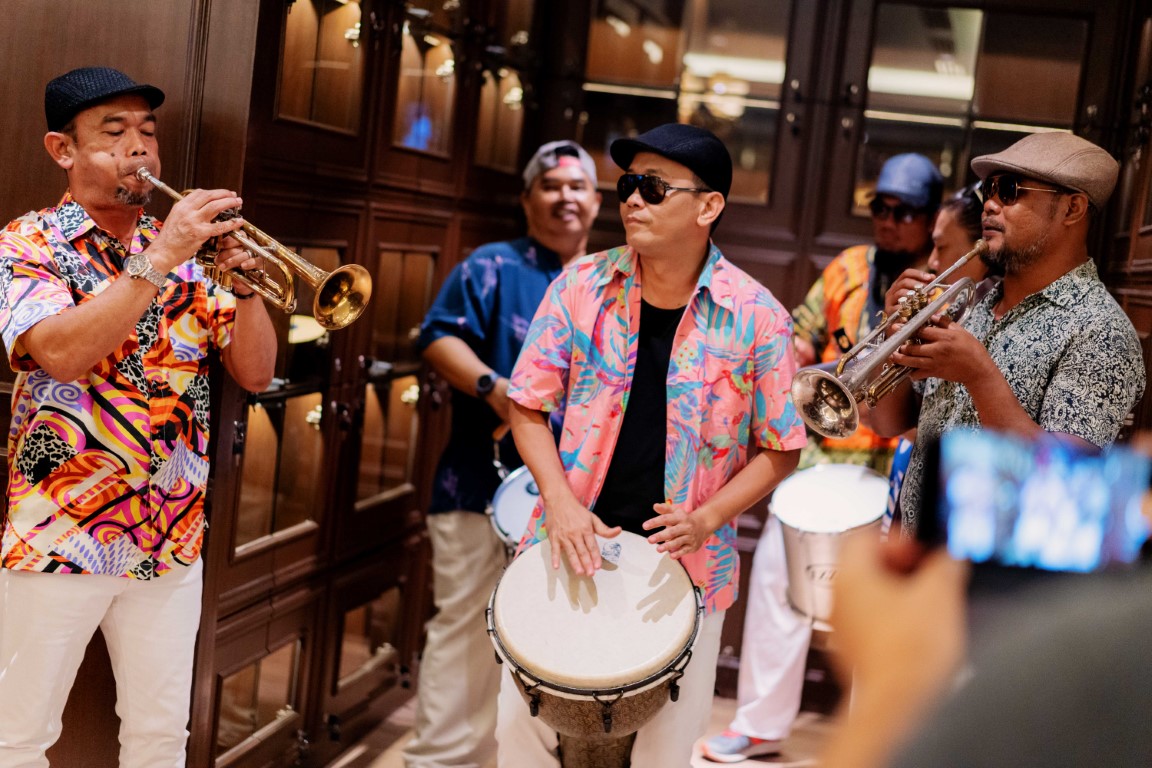 Location and Details
No. 20 Jalan Teknologi 3/4
Pusat Teknologi Sinar, Damansara PJU 5
Kota Damansara, 47810 Petaling Jaya, Selangor
Waze: Cohiba Atmosphere Kuala Lumpur
Reservations and Enquiries:
T: +603.3000 8633
W: www.cohibaatmosphere.com.my
E: [email protected]
Opening Hours: 1pm to 12midnight, Monday to Saturday (Closed on Sunday)