Festive events and treats at The Mines to enjoy with friends and family
This post is brought to you in part by CapitaLand Malaysia Mall Trust – The Mines Shopping Mall.
It's Christmas! The season for gathering with family and friends is upon us – and where better to meet with loved ones than at The Mines. The mall is hosting a range of festive events and activities throughout the holiday season, as well as a number of promotions on food and beverages at various restaurants and cafes.
Here's the rundown of what to expect at The Mines during the festive season:
Christmas events (until 1 January 2017)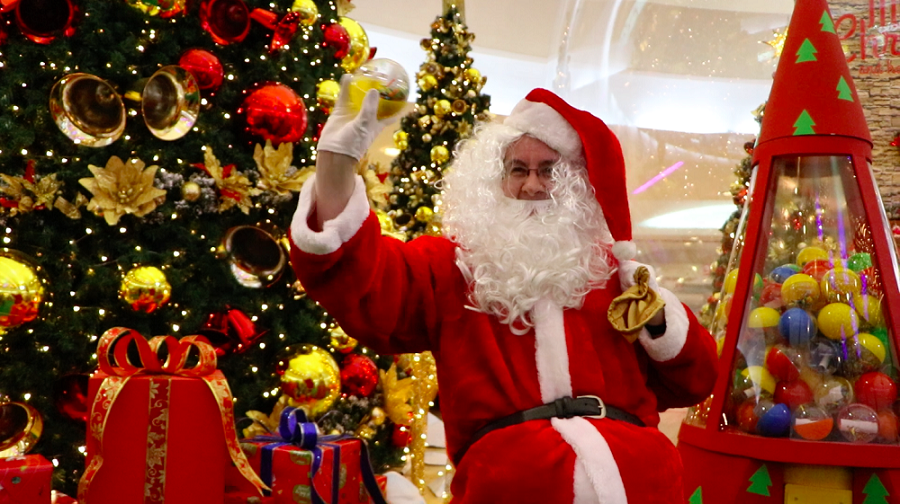 Christmas Bazaar (until  1 Jan 17, 10am – 10pm) and meet Santa at Centre Court, Level 3
Check out various offerings from SPOTLIGHT, Sticky, Yummy Asia, Travel For All and many more at the Christmas Bazaar. Come and celebrate with The Mines and meet Santa Claus on 23-25 Dec'16 from 2pm – 6pm. Snap a picture with "Santa in a globe," located at Level 3, Centre Court, upload to Instagram and hashtag #DiscoverTheMines #ChristmasWithTheMines to stand a chance to win prizes.
You can enjoy free gift wrapping services on 24 & 25 Dec '16, 12pm – 6pm, with any spend at The Mines, on a first come first served basis and while stocks last.
In addition there will be a Medley Christmas Dance Performance on 24 & 25 Dec 16, 3pm – 3.30pm.
Exclusive Christmas Rewards (until 1 Jan 17, 10am – 10pm) at the Information Counter, Level 3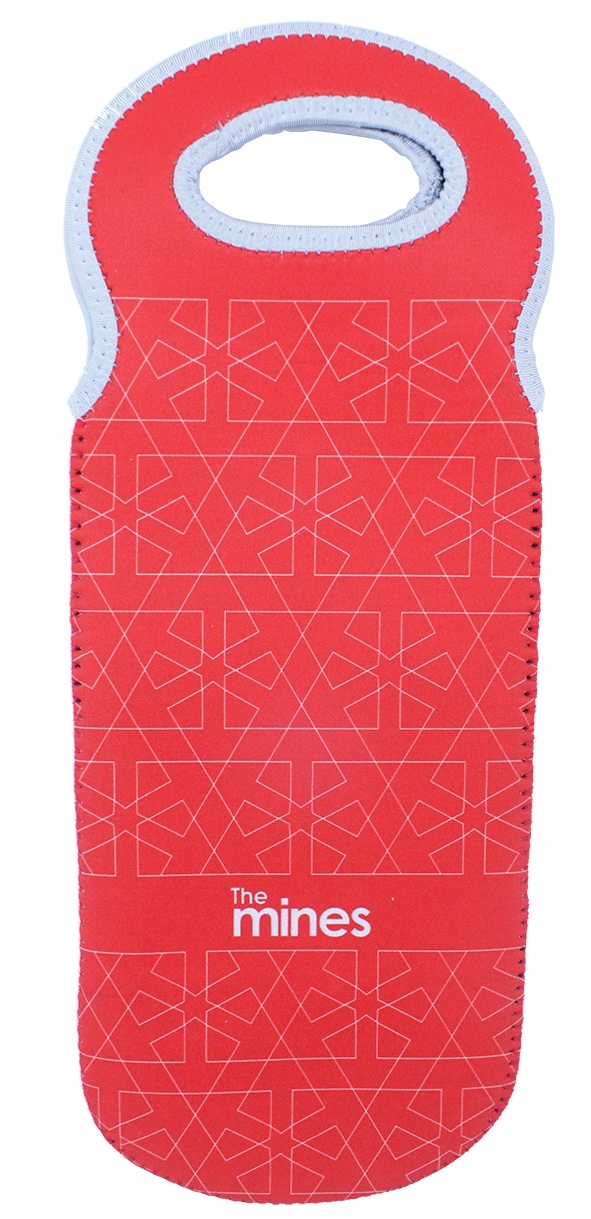 Spend RM300 (maximum of three combined same date receipts) to redeem an exclusive Neoprene Bottle Bag. Only one redemption per shopper per day and while stocks last.
Or sign up as a CAPITASTAR member or spend a minimum of RM30 in a single receipt as an existing member to receive 1 vending machine token and a mystery gift.
Valid for the first 100 shoppers per day. Only one redemption per shopper per day and while stocks last basis.
Restaurant special offers
1. Meringue Cake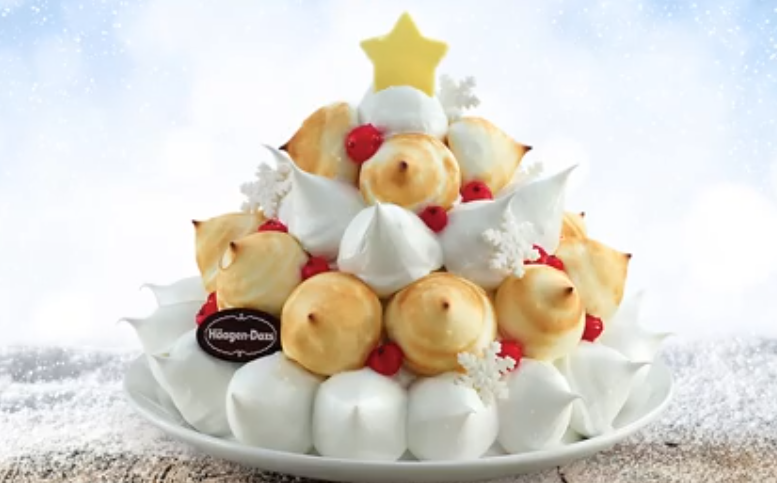 Add some festive cheer to your celebrations this year with a Meringue Cake at Haagen Dazs. Filled with the new Vanilla and Dark Chocolate & Almond ice creams and topped with decoration, it's an indulgent festive treat – now made even better with 30% off in December!
Also available is the Festive Fondue, crafted with warm Chocolate Hazelnut Sauce, mini scoops of Dark Chocolate & Almond, Honey Walnut & Cream, Strawberry and Green Tea ice cream and assortment of fruits, pastries and ice cream lollipops. In addition, the White Chocolate Bombe has dark Belgian Chocolate sauce that melts over the handcrafted chocolate bombe to reveal scoops of Dark Chocolate & Almonds and Honey Walnut & Cream, as well as iconic Macadamia Nut and Vanilla ice cream.
Visit Häagen-Dazs at Level 1, (L1-89/90).
2. A festive Seafood Bundle and casseroles
Fish & Co. is offering a spicy Korean Broth Pot, a casserole of seafood – clams, blue mussels, prawns and scallops – in piquant kimchi broth served with Paella Rice. If you haven't had a broth pot before, you're in for a treat. The broth pot has a special taste, as a result of the ingredients being cooked slowly, transferring and blending the flavours in the simmering water. Given the plentiful size, the broth pot is an excellent dish to share with friends and family.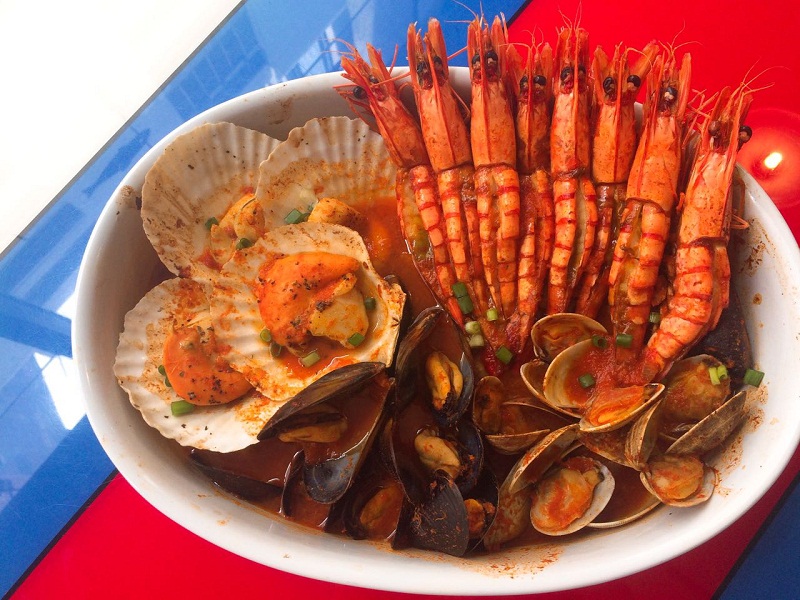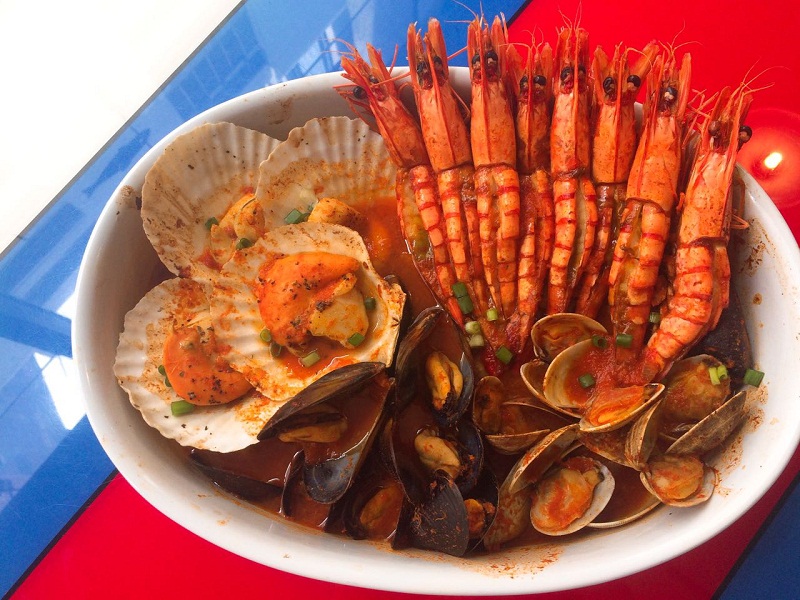 Also available is 'All 'Bout That Bouillabaisse', a pot of the same ocean gems as above, cooked in an aromatic tomato broth and served with rice.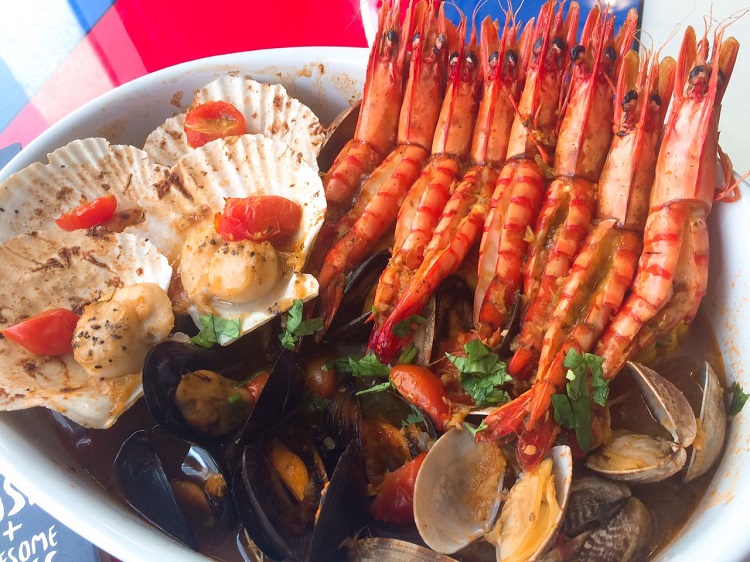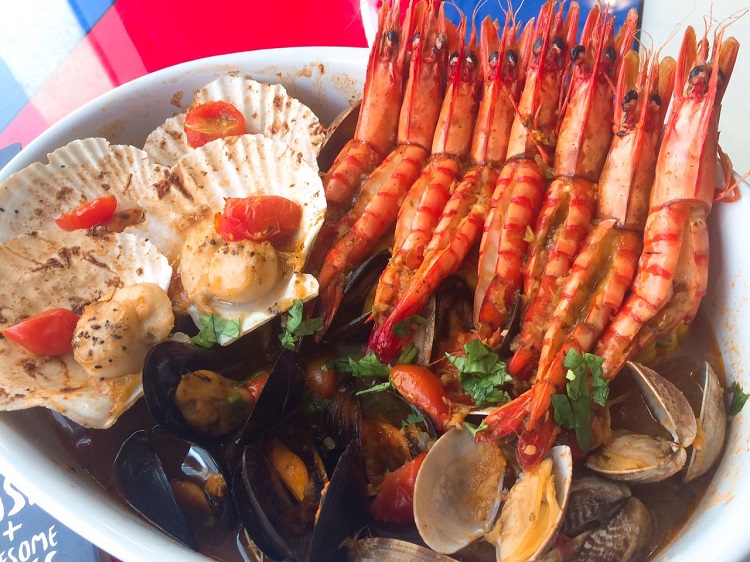 Their final offering is Caribbean Cajun Broth-Pot; a medley of seafood baked in Cajun spices sweetened with corn on the cob. Perfect for sharing, it contains a variety of seafood – clams, blue mussels, tiger prawns and scallops.
Visit Fish & Co. at Level 1, (L1-100/101/102).
3. Wins Boulangerie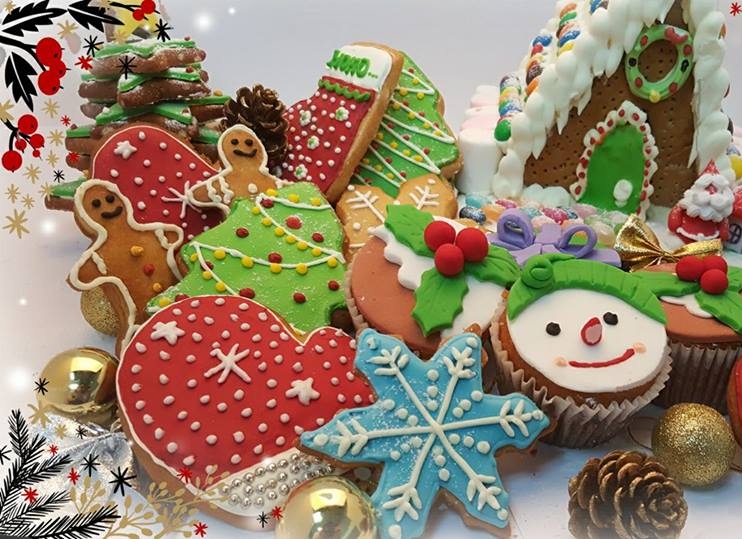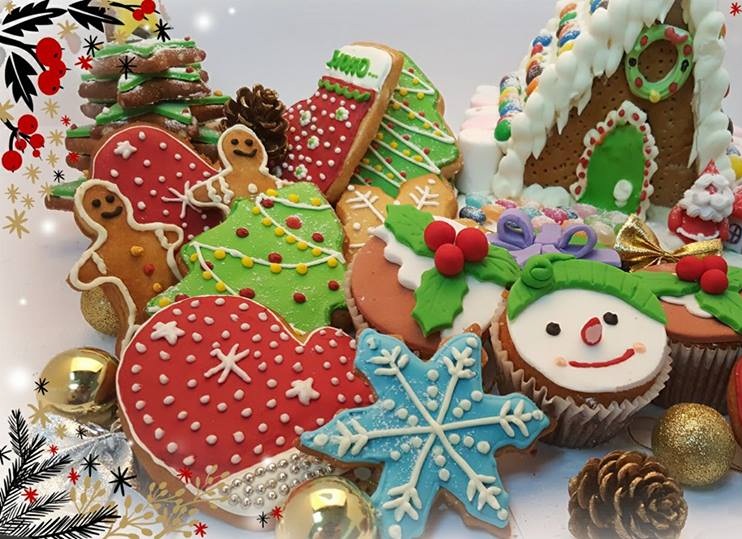 Wins Boulangerie offer freshly baked bread every day – from focaccia, baguettes, ciabattas and more. The bakery café also offers various snacks and treats like sandwiches, pizzas, salads, coffee, and dessert. Also check out their Christmas Cookies Series gift set.
For Christmas, treat yourself to Mango Smoked Duck Thin & Crispy Crust Pizza or Chicken Carbonara, as well as staple options such as Lasagna Beef or Chicken, Just Mac & Cheese rice or pasta.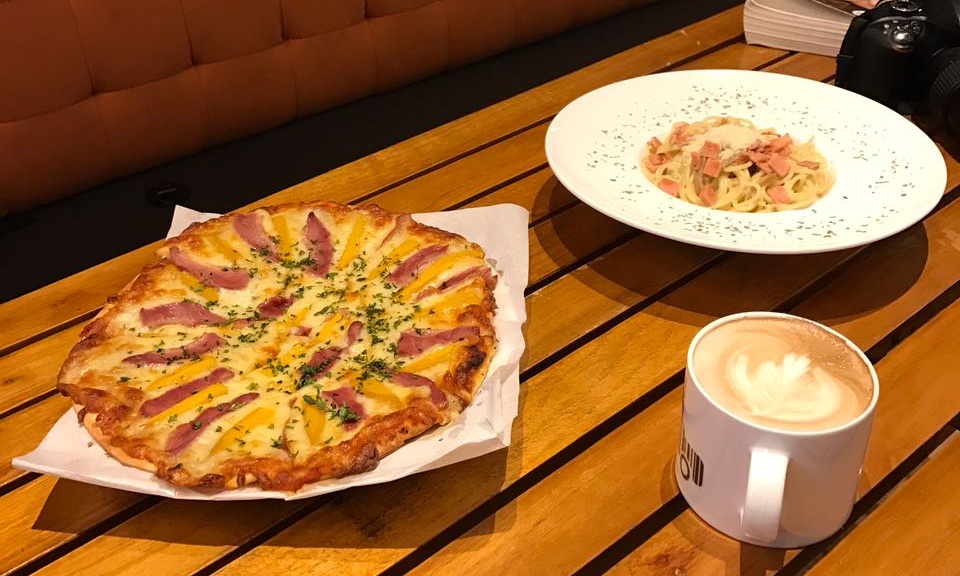 Visit Wins Boulangerie at Level 3, (L3-17(p)).
4. PERi-PERi Brownies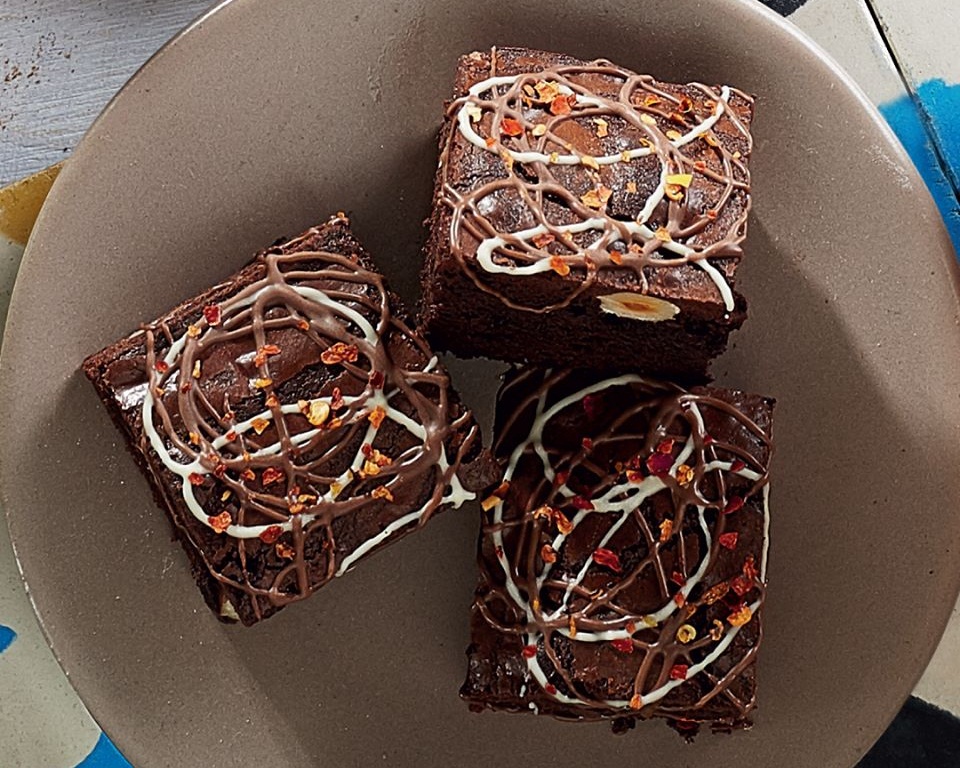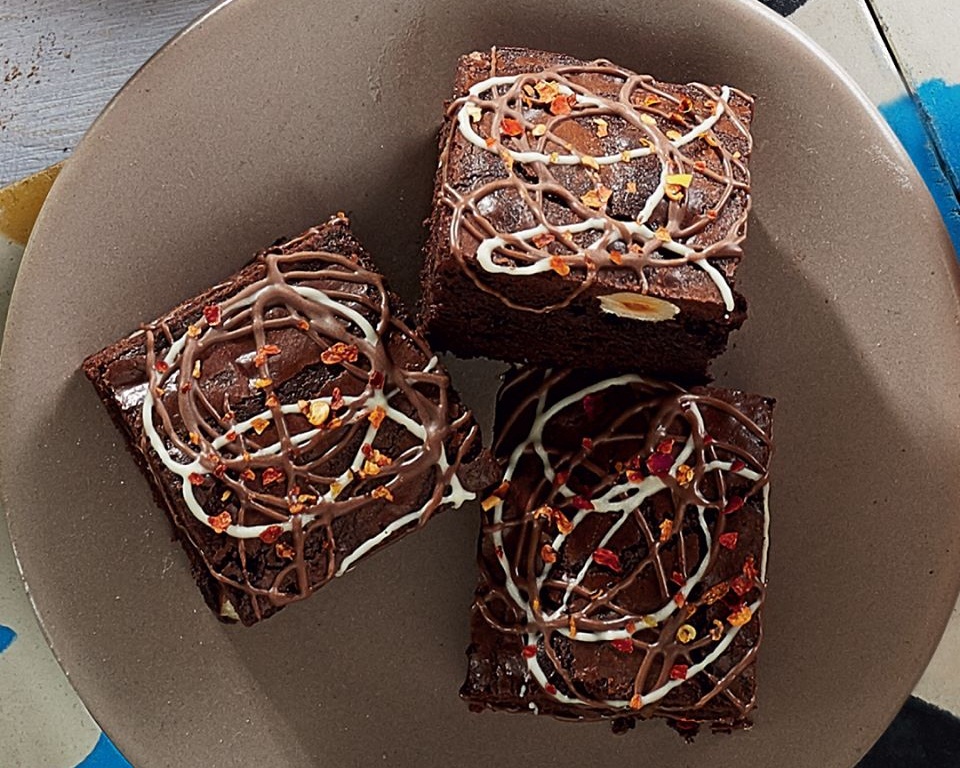 Nando's has recently unveiled its innovative PERi-PERi Brownies, a dense, fudgy brownie with chilli flakes and chocolate drizzle on top, infused with PERi-PERi sauce for a little heat. Give them a try to warm your stomach like Christmas warms your heart!
Also available this festive season is the Platter for 4, at RM31 per person including GST, containing PERi-PERi Soup, Garlic Bread & Caesar Salad for sharing as an 'appeteaser'.
Then the platter includes four ¼ Chickens and four Regular Sides; end your meal with four PERi-PERi Brownies. Also included are four bottomless soft drinks – or, to try a Designer Drink, just upgrade for RM3 per glass. Prices are exclusive of 10% service charge.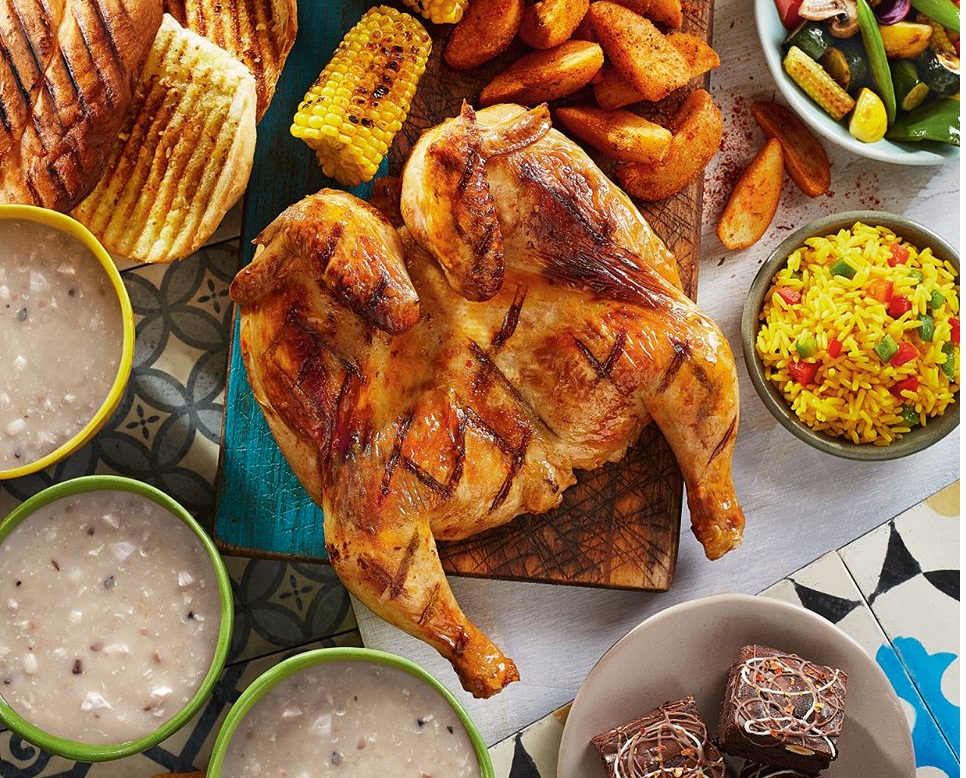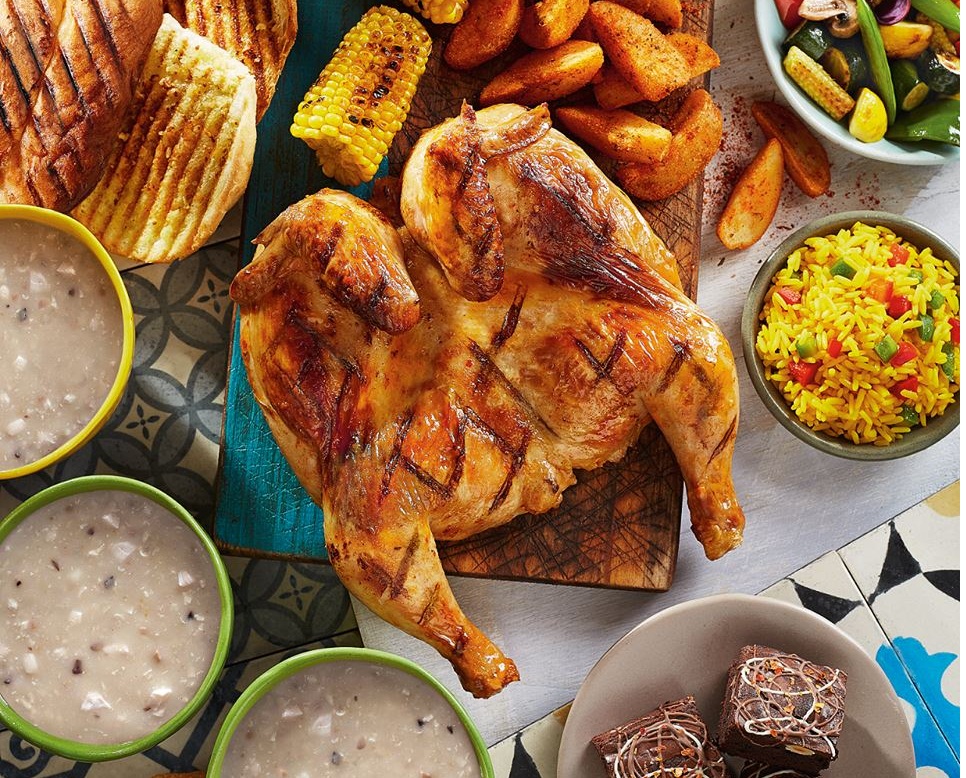 Visit Nando's at Level 1, (L1-66(p)).
5. Christmas cakes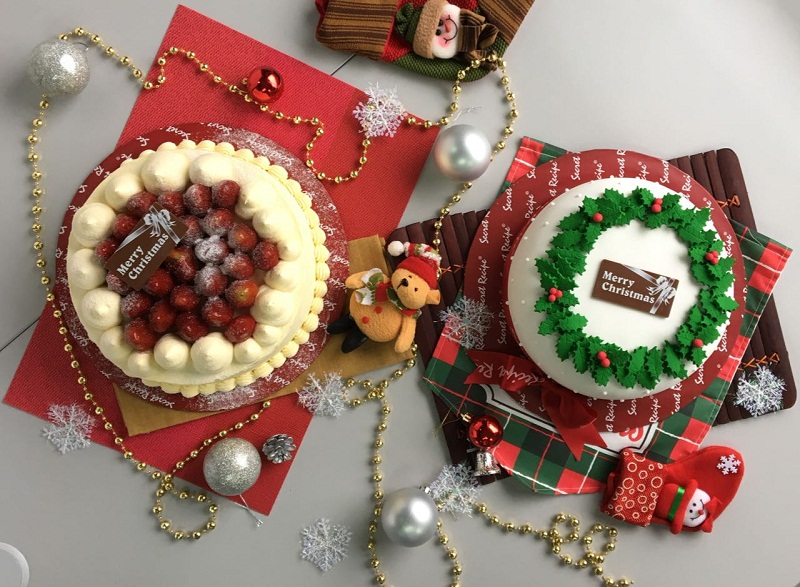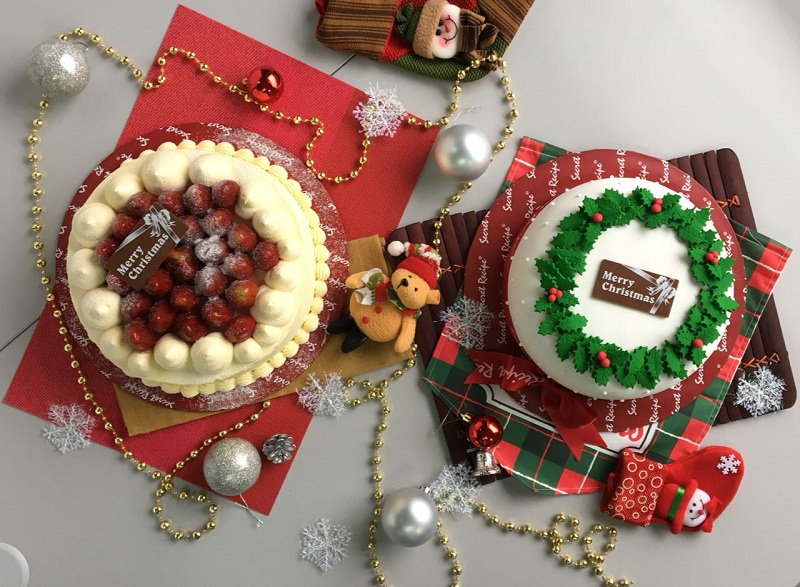 To celebrate the year-end holiday, Secret Recipe has crafted some magical sweet treats, including fruit cakes. The Seasonal Special is a Red Velvet cake (left) with cream cheese filling and topped with fresh strawberries, and the Holiday Special (right) has layers of buttercream or moist chocolate. Please take note to order your cakes three days before; this is offer is available until 31st December 2016.
The outlet is also offering a Seafood Platter; a hearty medley of oven-baked tilapia fillet and fried black tiger prawns served atop crunchy potato wedges with a fresh garden salad on the side.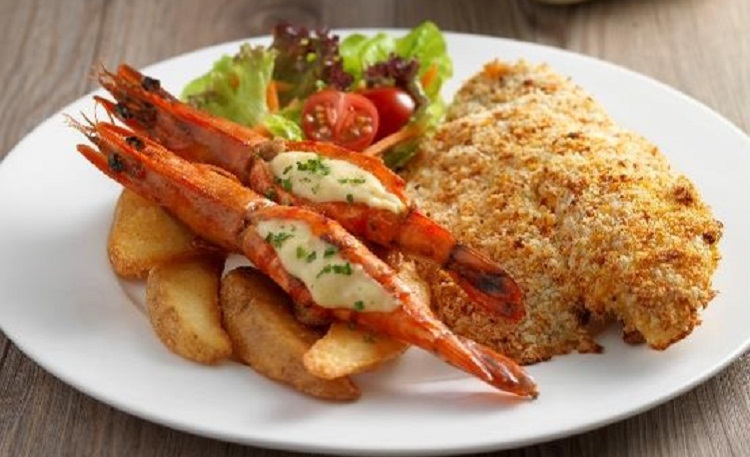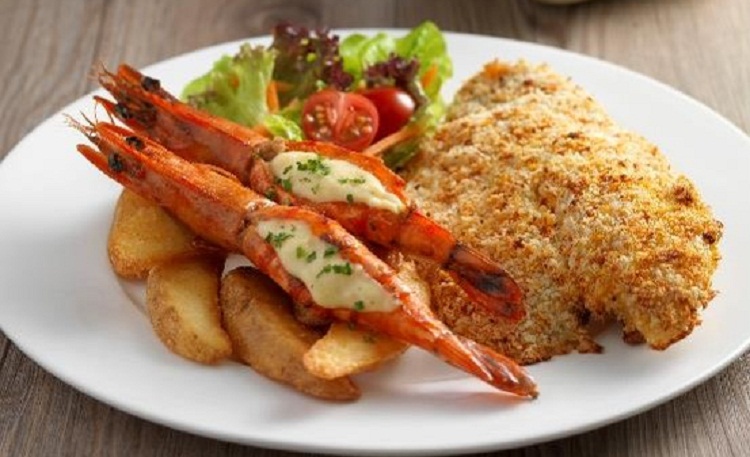 Visit Secret Recipe at Level 3, (L3-18B(p)).
6. Festive coffees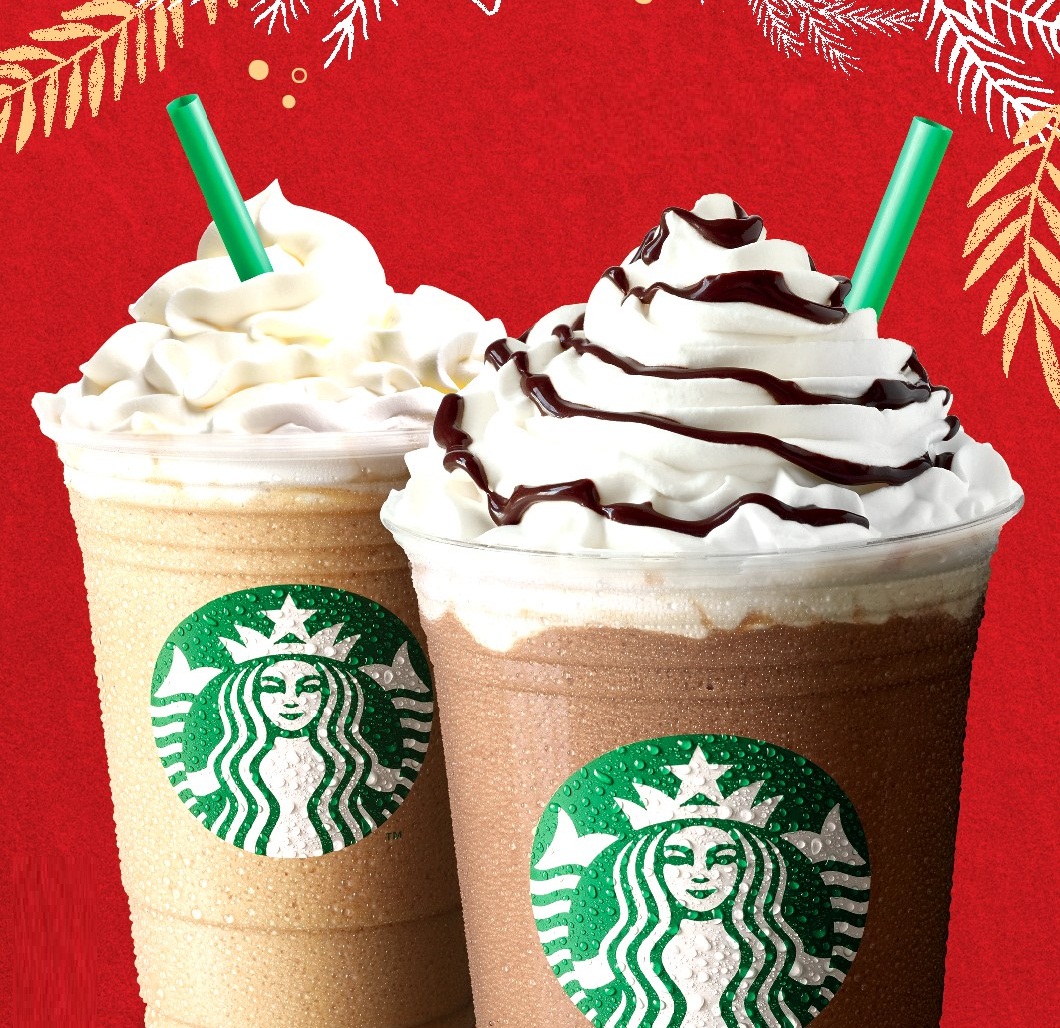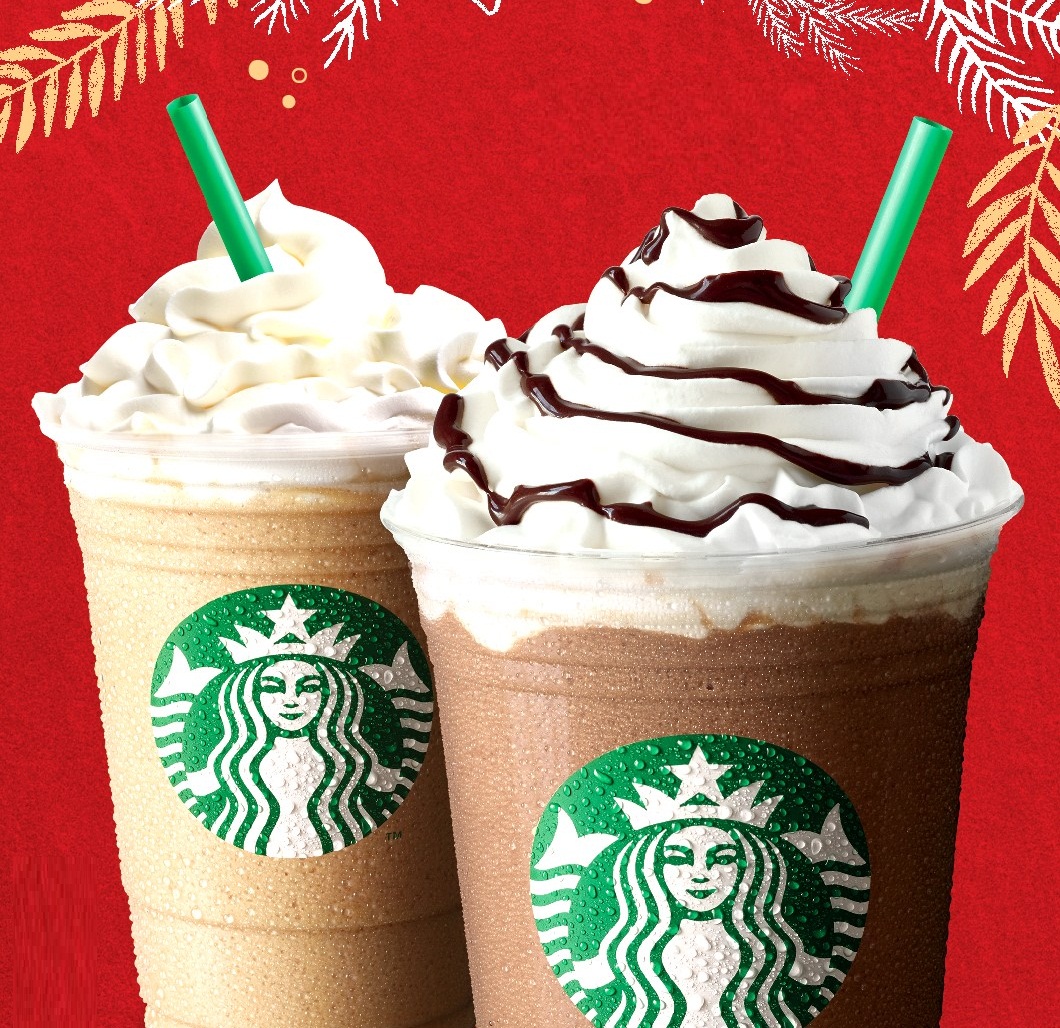 Starbucks's classic Christmas coffees, the Toffee Nut Frappuccino and Peppermint Mocha Frappuccino, are back again this year, and for 2016 they have been joined by the colourful Red Ribbon Green Tea Latte.
The iconic red cups are almost as synonymous with Christmas as stockings and sleighbells! At The Mines outlet, the Drive Thru Service is available too – as is some of the funky Christmas merchandise.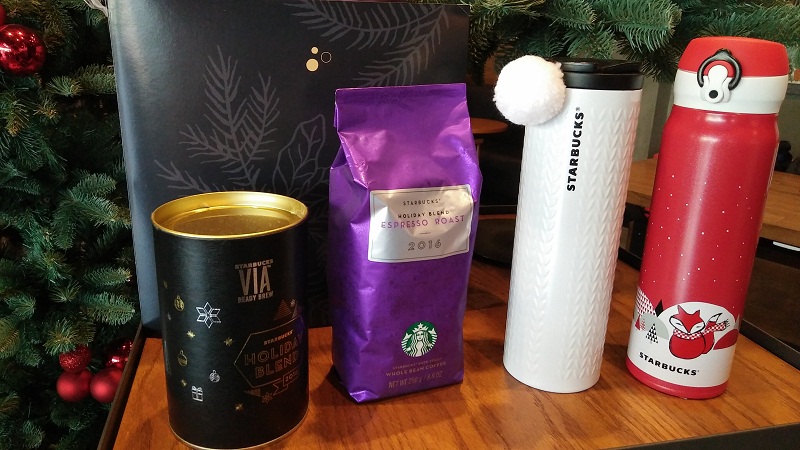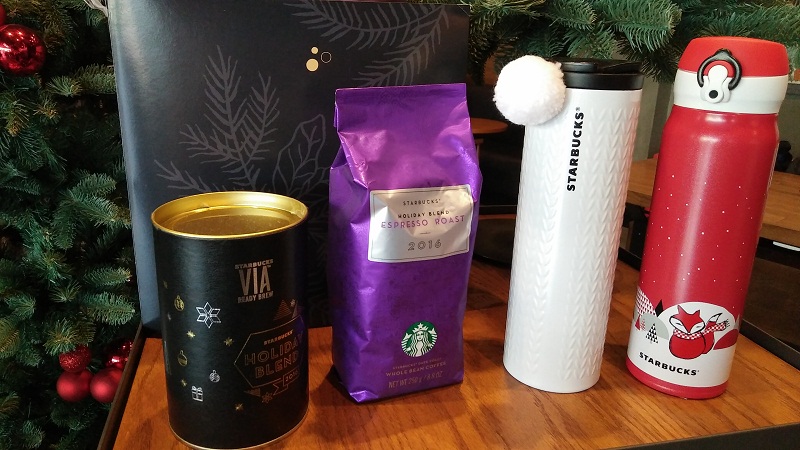 Visit Starbucks Coffee at Level 2, (L2-80(p)) or Starbucks Coffee Drive-Thru at Level 3, (L3-19A(p)).
7. Chicken and beef burgers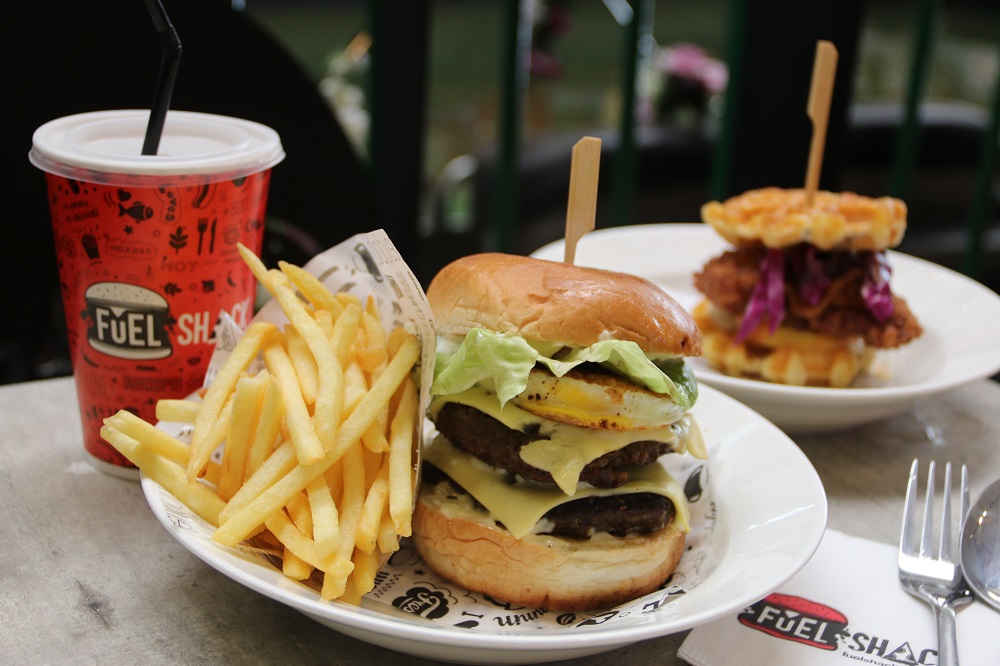 Treat yourself to a meaty treat at Fuel Shack, "home to the juiciest burgers in town". For example, try their Mini Tower, two thick 150g patties held together with cheese, butter lettuce, tomato and topped with a fried egg in a freshly toasted bun; or the Aloha Chicken, a 150g chicken patty on a bed of mayo, topped with fresh lettuce and tomato. Check out their relaxing canal side venue for a good place to get away from the Christmas frenzy.
Visit Fuel Shack at Level 1, (L1-89).
Where to go to try these cafes
All of the restaurants and many more can all be found at The Mines Shopping Mall, in Seri Kembangan.
See their website for more details the-mines.com.my and check out fb.com/theminesshoppingmall and instagram.com/the_mines_shoppingmall to stay updated.